Qualifying BPO Business Consultants From South Asia - Raj Sukheja - ContactCenterWorld.com Blog
CONSULTANT BACKGROUND
a. Find out whether the consultant is working as an individual or on behalf of a company. Also find out whether it is a real company – Pvt. Ltd. or Public Ltd., as Proprietoship/s and Partnerships do not really need the owners to put down too many documents towards registration and aren't as regulated as the Pvt. Ltd. or Public Ltd. Company.
Comment : Usually a Pvt. Ltd., or a Public Limited company are safer bets especially if they are paying Service Tax or VAT and if they have a track record of a few years. If they are paying either, you can get the S.T or VAT No. from them which shows that they are in business for some time and they are not a new company.
b. Find out whether the consultant has any past references in BPO's they have worked with? Check their delivery track record?
c. If the consultant is asking for a fee - try and understand why the consultant is asking for a fee and is it justifiable? Offer a fee in the form of a Performance Bank Guarantee rather than an upfront in cash so that both sides are covered, yours as well as the consultants unless you know the consultant well and the project is worth it.
d. Find out details of the process, evaluate it! Find out details of the client and insist on a direct client sign up for process payments and never through a consultant unless the consultant is a large company and is offering the process through their own company with clear cut contracts in place.
e. Process evaluation is an art, get an expert and ask them to evaluate it without doing it yourself unless you are the expert and can therefore evaluate the process yourself.
f. Contract structuring also requires expertise and should be left to legal experts with BPO Backgrounds.
g. Client evaluation is another part that needs to be carefully handled and this is the part that needs to be handled very carefully since the success, life and payment for your work depends upon the client. So be careful how you handle point e, f and g given above.
h. You should have two contracts in place when dealing with a consultant, one with the client with whom you are doing business and the other with the consultant who is offering you the project. Both contracts have their own unique uses and should be written carefully after consideration depending upon the project you are about to sign for.
i. Financial Evaluation and Budgeting is also a very important area, do not get into a project under-funded or you will get into trouble with your cash flow and then fire fight to keep your BPO alive rather than run it efficiently.
End Note : it is imperative we all maintain transparency in the industry, as vendors don't accept jobs you cannot do and as consultants, we should first try to understand the competency of the center and then offer the project and not just for the sake of it. The blame game has to stop, if we all are careful in what we do and if we do it with careful planning and hire and listen to an experts advice while executing a project, it will be better for all of us. One thing is clear, we all are to blame for the situations we put ourselves in and no one else is. So stop blaming others and look inwards – if we make a mistake, we pay for it. There are no free lunches.
I have seen good vendors, good clients, great consultants! And I have seen bad vendors, bad clients and lousy consultants! And I have seen both working with each other and then accusing each other for the resulting mess. Make sure, you know what you are doing and hire the right people, it just isn't enough to get a good process, it is more important to get expertise first and then procure the process so the job is delivered right. Prior to the deliver lies the steps that I have mentioned in the above post.
Raj Sukheja is the Editor of OutsourcingXplorer.com and CEO of Anthem Consulting Pvt. Ltd., an outsourcing firm. He is an expert and an advisor on Cyber Laws and Outsourcing Business. More details are available on http://www.yetworld.com/profile.asp and he can be reached on raj@anthem247.com for any questions you may have.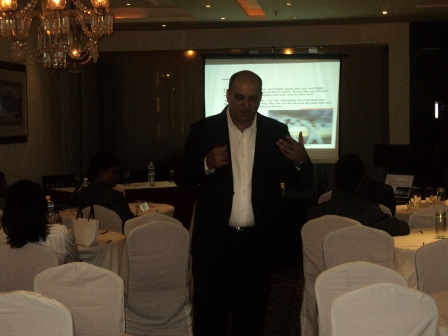 Publish Date: May 13, 2011 8:41 AM