How to set up a Call Center that helps small businesses - Matt Parker - ContactCenterWorld.com Blog
A call center is a place where calls are interchanged between customers and vendors regarding specific products or services. It is a workplace where telecommunication technology and human skill are blended together to create a fruitful environment for businesses.
Due to the recent advancements in the IT sectors, companies are showing their interests in expanding their target audiences. Call centers can be helpful in making companies connect with their customers effectively.
Many large companies are there to provide call center services but the fact is that most of them focus on a specific customer base which is affluent. So there are always opportunities for start-ups and small businesses to establish themselves as productive businesses.
Those individuals, who have a passion to build small contact centers of their own, often fail to fulfill their dreams due to bad advice or budget issues. In this article, we are going to discuss how to set up a call center. We are going to mention five basic requirements below to set up a call center. Check it now!
Take Time & decide
The most important thing before setting up a call center is to understand everything about the call center industry. There are different types of call centers such as inbound call center, outbound call center, and blended call center.
Inbound call centers are those where customers call to inquire about products or fixing problems. In outbound call centers, customers are called by the call center agents to know their feedbacks about specific products or doing promotion of the product.
A blended call center is the collaboration of an inbound and an outbound call center. So you need to decide, what type of call center do you want to set up? You may take your time and decide because this line is one of the busiest businesses out there and can blow you completely if you are not ready from inside.
Set Your Budget
Second thing after deciding what you want to do is to set a budget for your call center. Budget is important as it decides the size of your call center, the inventories and the employees in your call center.
If you want to set up a small call center, I mean a call center targeted to a particular town then it can be set up within a very low budget. As I have already mentioned the types of call centers, you can choose a particular type and set your budget accordingly.
Generally, outbound call centers can be started up easily as it entirely depends on the vendor or the giver. You can only hire agents to broadcast messages or dial numbers and not to receive calls of irritated customers.
Choose a Location
Choosing a good location to set up your call center is important. If your budget is high, you may choose a place in big cities where other established IT industries are located.
But if your budget is low, you may build your call center in a convenient and eco-friendly place little far from the big buildings. The low or high budget actually does not mean anything if you have a good sense of humor.
Be that as it may, you must choose a location where your employees can easily reach and get all the facilities like markets, gas stations, buses and rail lines. The local support from people can also be considered as a point before choosing a location.
Purchase Inventories
After you choose a good location to set up your call center, you must focus on buying the necessary equipment for your business. You may find Traditional call center equipment cheaper than modern IP based telephone equipment but things can be different in reality.
If you want to set up a small call center, you also need call routing, scripting, integrated software, and call distribution facilities there. These facilities cannot be gotten from a traditional phone line system.
You need to go for smart and advanced call center software. It may be on the costlier side but believe me, you will not regret once it starts performing for you. This software does not need much hardware except a computer and good internet connection.
Hire Employees
After setting up the inventories like headsets, IP phones and call center software, you can now start hiring employees for your business. Employees can be hired on the basis of what type of call center you want to set up.
If your budget is low, you can go for fresher millennial as they can be very productive in small contact centers. The basic which you need to consider before hiring your employees is the communication skill and patience to listen to the customer.
Though call center software like predictive dialer, ACD, and Computer telephony integration has made it easier for agents, yet you must utilize Interactive voice response (IVR) system to train your agents.
Finally
It is not an easy task to set up a call center in this competitive era. I tried to mention a few basic yet crucial points to in this article to let you know the process of setting up a call center. There can be many other ways but nobody can deny the basic procedures. If you find this article informative, please mention your precious views below on comment box.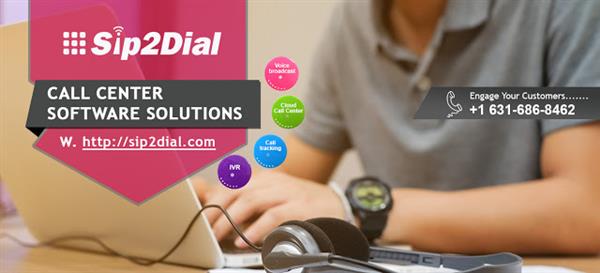 Publish Date: August 4, 2018 11:54 AM