Importance of English Assessment for Call Center Agents - Ethel Kay Merioles - ContactCenterWorld.com Blog
For call centers, assessing applicants' grasp of the English language is of paramount importance as the customer base usually uses spoken English as the primary form of communication. It is the call center HR department's duty to screen applicants and ensure that all trainees possess a solid understanding of both written and spoken English, and it is very important that the department understands exactly why skilled trainees are essential.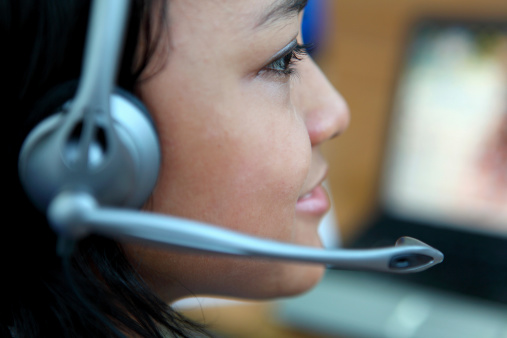 Improving customer satisfaction
As the company's first line of defense, HR is responsible for helping the company acquire competent labor force. With companies vying to retain their customers' business, ensuring the highest possible overall customer satisfaction is important.
Below are some of the reasons how a proper and accurate English assessment results in better customer satisfaction.
1. Helps reduce the language barrier
Without the best English assessment tool, the risk of hiring a candidate with poor communication skills is high. Since customer satisfaction largely depends on how a customer request or concern has been addressed and resolved, agents who are able to eloquently converse with the customer about the issue are the ones companies must retain and hire.
2. Finds agents with better listening skills
Those who are non-English natives usually encounter difficulties understanding customers' issues, mainly due to the speed in which sentences are delivered over the phone. Worse, accents add to that difficulty.
Customers who are asked to repeat information, however, may not always be so accommodating. Sometimes, having to repeat the problem more than once is annoying. Through proper training, agents can avoid situations in which they inadvertently affect customer satisfaction. A proper English assessment tool—combined with an excellent training program—can mitigate the problem.
3. Finds agents who are capable
While most people use English assessment tools to determine an employee's or prospective applicant's communication skills, other people considers a great English assessment tool as a good device for selecting the right people for a fast-paced environment.
Call center positions often require soft skills as well as demonstrative abilities in thinking and reacting quickly—abilities that normally show themselves when the agents are already taking calls. Through a proper English assessment, candidates get to showcase their call handling skills as well as demonstrate their quick thinking and reaction.
These three reasons alone serve as a good argument why a proper English assessment is necessary in the call center industry. Contrary to popular belief, being a call center agent is no easy job. It requires a good combination of above average communication skills and soft skills only the best English assessment tool has the capacity to determine and identify in an applicant. For the best English assessment tool, invest in the world's leader—Versant.
| | | |
| --- | --- | --- |
| Publish Date: March 17, 2014 10:53 AM | | 2 |