Valur Svansson - ContactCenterWorld.com Blog
After years of obsessing about customer experience, business leaders are finally recognising the importance of the employee experience; a world-class customer experience is hard to deliver if employees are unhappy, untrained or underappreciated.
Focusing on the employee experience often highlights issues that, if left unresolved, will have a detrimental effect on the customer experience. These need to be resolved quickly and efficiently, with minimal disruption to both the employee and customer. Introducing new and automated technology, such as voice recognition software and speech analytics, into the contact centre to assist agents in their customer service delivery, is a great step forward in improving the employee experience on all fronts.
Speech analytics is a valuable tool. The technology is capable of unearthing useful information that might not have been spotted without it. For example, thousands of hours of call recordings can be analysed in seconds, with metrics such as phrases, anomalies and top-performing agents identified instantly.
In particular, speech analytics can help improve the employee experience in seven key ways:
1.To reduce stress on agents. By using speech analytics to optimise communications – tracking key words and phrases, attributing calls correctly – customer journeys and contact channels will become more efficient. This contributes to happier customers, which in turn reduces the pressure on agents as they will have more time to focus on the important parts of the call.
2.To improve job satisfaction. If calls are better routed, agents will have more time to focus on the customer and their needs. They will be able to take the time to speak with the customer, and do what they are trained to do – solving problems rather than fielding enquiries. Customers will feel like there are being heard and agents will feel appreciated, encouraging them to continue delivering high quality service.
3.To save agents' time. Many contact centres experience the same challenge with call dispositioning: agents rush to quickly assign a disposition code, and many calls are not correctly attributed. Another common issue is calls being attributed to an 'other' category – and effectively not categorised at all. This means that reviews of calls and outcomes are based on incorrect data.
With speech analytics, calls can be automatically assigned to the most appropriate disposition code. This saves agent time and also improves the relevance of reporting.
4.To highlight strong performers. Before speech analytics, most contact centre agents were appraised on the basis of a random sampling of calls, which were then reviewed by the line manager, or another individual. This means that the agent's performance may be judged harshly (or favourably) on the basis of an unlucky sampling – or a reviewer in a bad mood. There are also issues with different standards applied by different supervisors and line managers.
With speech analytics, all calls can be scored according to fixed rules applied by software. Instead of judging an agent's performance on their worst day, a complete view of their performance over time can be seen, and any trends identified. This removes bias from the process and ensures a fair appraisal for all agents. Agents are more likely to feel positive about the appraisal process and satisfied with outcomes.
5.To coach colleagues more effectively. Speech analytics gives a clear view of an agent's performance. This means that coaching and training can be more accurately tied to their genuine needs. Agents also want to learn. With speech analytics, the learning priorities for every agent will be brought to light. which in turn makes for happier and more productive agents – and a better return on investment in training.
6.To enhance the recruitment processes. Dealing with customers is a tough job, and some people just don't enjoy spending lots of time on the phone. A common problem for contact centres is that people don't know they hate contact centre work until they get started. By that time, they've consumed hundreds or thousands of pounds of onboarding training and other resources. Speech analytics provides a bias-free way to evaluate new candidates and test them with realistic simulations of actual calls.
7.To improve employee retention. Keeping hold of good agents isn't just good for the bottom line; happier employees are more likely to be loyal to their employer and stay within their job. It's also a good way to improve corporate culture and reduce any disruption on other colleagues, which also improves their experience of work.
Whilst in the past the focus has been on customer experience, there are many other aspects to a contact centre that make it tick. The employees are one of the most crucial, especially in delivering that all-important world-class customer experience. Helping employees with technology such as speech analytics that makes their job easier and more satisfying, will not only ensure that they can deliver on the customer front, but will also make for an overall improvement in the working environment and office culture.
Publish Date: May 14, 2019 2:43 PM
---
Voice recognition software, largely thanks to Alexa, Siri and Cortana, is both gaining in acceptance and growing more effective. The power of speech analytics is also creating new opportunities for contact centres, with organisations eager to harness this power.
In short, speech analytics is about unveiling information that has previously been obscured. With speech analytics, thousands of hours of call recordings can be turned into actionable insights. Instead of laboriously listening to calls and scoring interactions, metrics such as phrases, anomalies and top-performing agents can be identified instantly.
This understanding opens the way for contact centres to improve what's at their core: the customer experience. The key to ameliorating the customer experience however, is to first know how to quantify it. Speech analytics is a powerful tool to help achieve this, both in terms of successes and challenges.
The following are the top ways speech analytics can be used to improve customer experience in the contact centre:
1: To improve first call resolution rates. Customers who have to call twice, or more, to resolve a query, may not remain customers for long. Speech analytics can help identify customers who call more than once so an investigation can be made into why their call wasn't resolved the first time around.
2: To improve customer loyalty. People frequently abandon suppliers who fail to meet expectations and the contact centre is a key part of this value equation. Speech analytics can help resolve the problems and failings that cause customers to walk away.
3: To pinpoint broken processes. Speech analytics can search for phrases that indicate a complaint or a mention of another channel which can then be addressed accordingly.
4: To identify customer communications issues. Issues such as automated customer emails with broken links or invoices that include an out-of-date phone number, are communication problems that often come through to the contact centre, issues that can be easily identified and remedied with speech analytics.
5: To keep customers contained in one channel. Few things are more frustrating than having to switch channels and repeat the details of a query – especially if the customer is struggling with a complex problem. With speech analytics, the issue can easily be located, without the customer having to cross channels.
6: To identify escalation drivers. Speech analytics can also help contact centres learn what makes customers demand a supervisor and if these types of issues can by anticipated or eliminated altogether.
7: To simplify customer journeys. Speech analytics software can search for key words and phrases that indicate frustration, repeated steps or unnecessary actions. This evidence helps determine which stages of the customer journey can be simplified or streamlined.
8: To improve IVR containment. Interactive voice response (IVR) systems can do an incredible job of saving time and money, but only if they perform well, and manage to completely meet customer needs. Of course, there will always be some customers who struggle to navigate the IVR system (or don't want to) but any improvement in the IVR containment rate will reduce demand on agents and help to control costs. Speech analytics can help identify the moments when customers abandon the IVR system so the causes can be addressed.
Whilst the customer experience is only one of the many aspects of a contact centre that speech analytics can help improve, it is the most prominent. An exceptional customer experience is the first thing customers will appreciate and if the contact centre can provide a comprehensive, quick and simple journey for the customer, their reputation will only improve.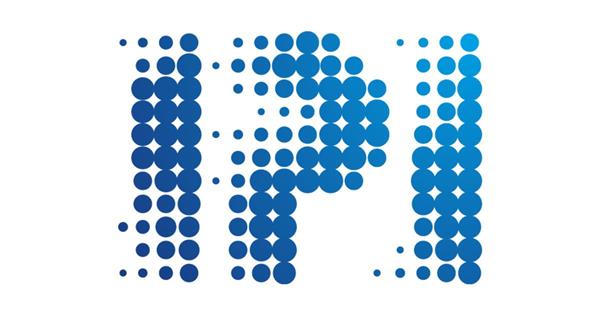 Publish Date: April 15, 2019 11:36 AM