Anthony Dinis - ContactCenterWorld.com Blog
Of all the social media platforms used nowadays for customer engagement, Twitter is arguably the most conversation-centric. Unlike other social media sites, Twitter focuses on real-time interactions and moves fast, resembling traditional chat but bearing the special features which have made it so massively popular and effective: hashtags for better searching and communication, easy picture and video attachments, and customized settings for building a great aesthetic experience and even scheduling tweets. Many companies took notice at its outset, embracing the potential of this platform for customer service when it was first unveiled. And now Twitter itself has recognized its own soaring success as a customer service tool, recently publishing a best practices guide for brands to further fuel their success on the platform as well as offering new data products and functionality to support brands on their customer service journeys.
In what ways is Twitter transforming driving brand success and transforming the customer service experience? Here are seven telling points that illustrate its strengths as a customer service tool.
It delivers personalized, real-time customer service. Social media in general tends to be personalized, but other sites don't move as fast as Twitter and therefore do not offer the same potential for conversation that customers often demand when they need service. Customers want quick and efficient service, but they also want a dialogue with a real person who can help them. Twitter's real-time nature allows customer service representatives to deliver a personalized experience and respond as quickly as the tweets come in. Some companies have also found it very useful to run multiple Twitter accounts for different departments or even different regions if they have a global presence. This allows greater focus on individual cases and ensures that customers are directed to the right place without wasting time. Many brands have cited greater success upon establishing a separate account just for customer service or customer recommendations, allowing for better organization and service. Twitter essentially allows for a continuous conversation with both current and potential customers.
It's extremely cost-efficient. Traditional voice calls are very costly to contact centers, so social media instantly cuts costs when used for customer engagement. Twitter specifically reports that the platform costs only one-sixth the cost of a call, or savings of up to 80% per interaction compared to phone calls.
It's a high-demand channel proven to give customer satisfaction. According to the Twitter playbook for customer service, tweets targeted at major brands' customer service Twitter accounts have increased 2.5 times over the past two years with the potential for 97% customer satisfaction (as cited by McKinsey & Company). Indeed, 85% of customers who have a positive customer service interaction are likely to recommend a brand to others, and many companies have reported that Twitter has played a key role in customer satisfaction.
Social listening tools and advanced data products provide valuable insight and metrics.Social listening tools as well as Twitter's new suite of data products and functionality provide valuable insight into customer behavior and analytics critical to sales and marketing strategies. Such metrics allow for new sales opportunities as brands are able to proactively engage customers, analyzing tweets to better understand customer needs and create marketing opportunities to both attract and retain customers. Companies may observe topic trends across tweets, the degree of customer service team responsiveness, and consumer behavior to devise strategic business approaches and gain brand loyalty.
It enables proactive customer service. The combination of analytics providing insight into customer behavior and real-time interactions enables customer service agents to proactively engage customers—both current and potential. If many customers are tweeting about the same technical issue, for example, analytics will allow brands to resolve the problem while proactively monitoring products and services to prevent further issues. Brands can also tweet resolutions to problems or make announcements regarding sales, and social listening tools can also provide brands with information about what potential customers are looking for. If a Twitter user poses a question about finding a hotel in Paris, for example, social listening tools can provide such data to a hotel's customer service Twitter account and create a marketing opportunity. Potential customers can quickly become new customers.
It gives brands increased visibility and connects to a wider audience. Like all social media platforms, Twitter amplifies the visibility of a brand but is able to do so at a faster pace and with an ever-growing user base. At the moment, there are over 300 million active monthly Twitter users, and McKinsey & Company found that companies that use Twitter for customer service can resolve over 95% of cases on the channel. The potential for customer service is steadily growing, with the Twitter playbook for customer service citing a 68% increase in the number of U.S. adults using Twitter for customer service in 2014.
Reduced customer churn = brand loyalty. With high customer satisfaction rates on the social platform, the churn rates for brands steadily decreases. And with each customer retained, a company can count one more brand advocate. Given Twitter's large user base, satisfied customers who tweet their content feelings are able to promote a positive brand image on a massive scale as they voice their loyalty and likely attract new customers to their favorite brands.
Like all social media sites, Twitter bears great potential for offering excellent customer service, attracting new customers, and gaining brand loyalty. However, its conversational nature, unique social features, and new advanced data products offer unique ways for companies to understand customers, drive sales, and revolutionize the customer service experience.
Publish Date: September 14, 2015 8:37 AM
---
Omnichannel brands understand the importance of using social media as a tool for customer service in the modern age, but how many are really listening to what their customers are saying? Many customer service experts would argue that monitoring social media sites superficially is not enough to really gain the critical feedback necessary to strengthening a brand. Rather, many brands are opting to employ social listening tools, or tools which identify and assess the massive amount of unstructured data on the Internet that reflects what is being said about a company and its products or services.
The statistics show that social media is clearly a priority for brands, making such monitoring tools more necessary than ever. Social Media Today reports that 83% of B2B marketers invest in social media platforms to increase brand exposure; 69% to increase web traffic; and 65% to gain market insights. Furthermore, Markets and Markets has predicted that global spending on combined social monitoring, mapping, and management tools will rise from $2.2 billion to $17.92 billion by 2019. How can contact centers benefit from such tools?
Monitor what customers are saying—consistently. Brands can take a thorough, consistent approach toward social media monitoring by keeping tabs on customers' feedback across all channels. With social listening tools, companies may closely survey their brand's reputation and devise strategies to increase brand appeal for greater customer loyalty.
Be alerted to problems immediately. Another great benefit is that companies can track problems with their products and services as customers are discussing them online. By being alerted to possible issues as they arise, companies can take a proactive approach to customer service and prevent issues from growing into more serious situations, such as the need for a massive product recall. In addition, such information can be used as valuable insight for future product development.
Give real-time customer service. As with any omnichannel brand, monitoring social media to provide better customer service is a must. Companies are able to deliver real-time customer support on all channels with monitoring tools while also using such tools for greater proactive engagement with customers.
Devise better marketing strategies. Customers are often made marketing offers online, but do companies check to see if their customers (or potential ones) actually follow up? Social listening tools can be used to keep a close eye on customer responsiveness to brand offers and allow companies to decide which offers are working and which aren't while gaining important insight into demographics. Brands may decide to make more targeted marketing offers based on the data they receive, and market research can be done to determine the top trends in the industry and see how competitors are reaching out to their customers.
Understand the brand from employees' perspectives. It is often said that happy employees are critical to the success of a company. For this reason, it's important for companies to monitor and understand what their own employees are saying about the brand online—good or bad. Employees (current or past) can offer valuable insight into what needs to be improved for brand success, and human resources can get a better idea for staffing needs by analyzing the comments employees make online.
With social listening tools, companies can take a methodical approach toward understanding their customers' needs and revitalizing their brands with better customer service, excellent products or services, and proactive marketing and customer engagement.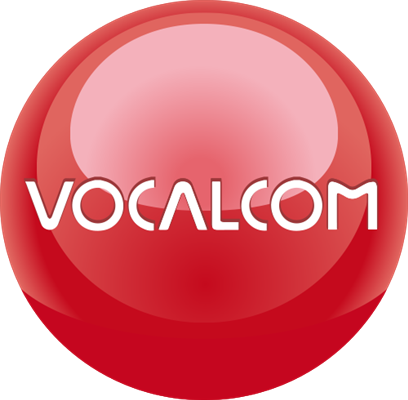 Publish Date: September 14, 2015 8:14 AM