Course details:
How to Deal with Gatekeepers

PREMIUM
This is a program aimed at sales professionals who make cold calls to other businesses. It's a program dedicated to dealing with gatekeepers and includes some valuable tips that will help anyone!
Training Details:
Price: $14.95
Duration: 1 Hour
Type: Personal Training
Available: Online only
Case Study Required: No
Course Contents:
Sales Skills - Gatekeepers - Duration: 12:16 Minutes.
This is a great module for anyone who has to make calls to get to decision makers! Gatekeepers can ope, or close doors and this module will help you understand better ways to get those doors open and to stay open. Proven techniques are explained and suggestions to help you get through even with tough gatekeepers!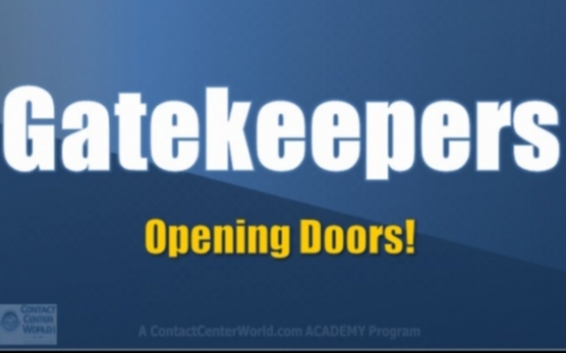 BUY PREMIUM COURSE FOR ONLY $14.95