[24]7.ai - ContactCenterWorld.com Blog
Page: 1 | 2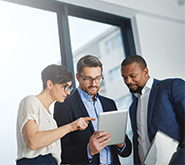 Don't put off until tomorrow what you can do today.
The old adage might strike fear into the hearts of procrastinators everywhere, but it has stood the test of time for a reason. There are a number of scenarios where procrastination will cost you – filing your taxes, buying an anniversary gift, and of course, undergoing a digital transformation.
Digital transformation is an essential process for companies who want to continue meeting changing consumer demands and remain competitive in the modern marketplace, yet, a recent study by Forrester found that over 60% of executives believe they are lagging behind.
This happens for a number of reasons. Undergoing a digital transformation can feel like an overwhelming process requiring a significant investment, both financial and operational, and many organizations are often unsure where or how to get started. It can also be difficult to get buy-in and support from the board and hard to convince employees and leadership to embrace the necessary culture shift.
But, as customers become more and more demanding – the same Forrester study found that consumers now have zero tolerance for poor customer experiences – digital transformation is no longer an option. If you received a past-due notice from the bank or were told you needed surgery, you wouldn't put it off – the same sense of urgency should be applied to digital transformations to avoid putting your organization at risk.
To meet the demands of modern-day consumers, companies must ensure they're providing consistent experiences across all channels in addition to automating digital interactions and allowing customers to self-serve whenever possible. Get started by analyzing your customer journeys to determine which ones you should automate first – pinpoint where customers are becoming frustrated and abandoning their journey and determine what's needed to improve their experience.
Don't wait – get started today.
The Final Countdown
2018 is expected to be the year when the impact of a lagging digital transformation becomes painfully clear. Forrester predicts 30% of companies who were slow to act will see further declines in CX performance, which will likely translate into substantial profit losses, in addition to a loss of confidence, loss of key team players, and the potential for the organization to perish completely.
Don't put your organization at risk by allowing the experiences you offer to drift further from modern-day customer expectations. Register for our webinar on Jan 23 featuring guest speaker and Forrester Principal Analyst Brendan Witcher, where you'll get practical advice on how to drive organizational change and use technology to improve customer experiences.
Topics: Customer Acquisition, Customer Engagement, Digital Transformation
Publish Date: January 9, 2018 5:00 AM
---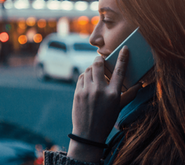 In the last decade, rapidly advancing technology has dramatically changed the customer service landscape. Digital channels have made huge leaps forward, from user interface/experience enhancements to social media and smart devices that have disrupted the way consumers engage with brands. While digital keeps advancing, the IVR voice channel has changed very little. And although call volumes may be decreasing, voice is still the most popular customer service channel overall. With today's consumers using their smartphones for just about everything, enterprises have an unprecedented opportunity to give customers a richer, multi-modal experience on their preferred channel by implementing technology like [24]7 Active Share.
With [24]7 Active Share, you can digitally upgrade voice calls by transforming them into a visually rich experience. Call agents are able to deliver personalized, interactive content directly to a customer's phone, tablet or computer during a voice call, engaging them with relevant information, such as product or plan comparisons, account verifications, terms and conditions, etc. For today's digitally-minded consumers, this is a game-changer. For companies, this helps increase customer satisfaction, increase call resolution and boost revenue.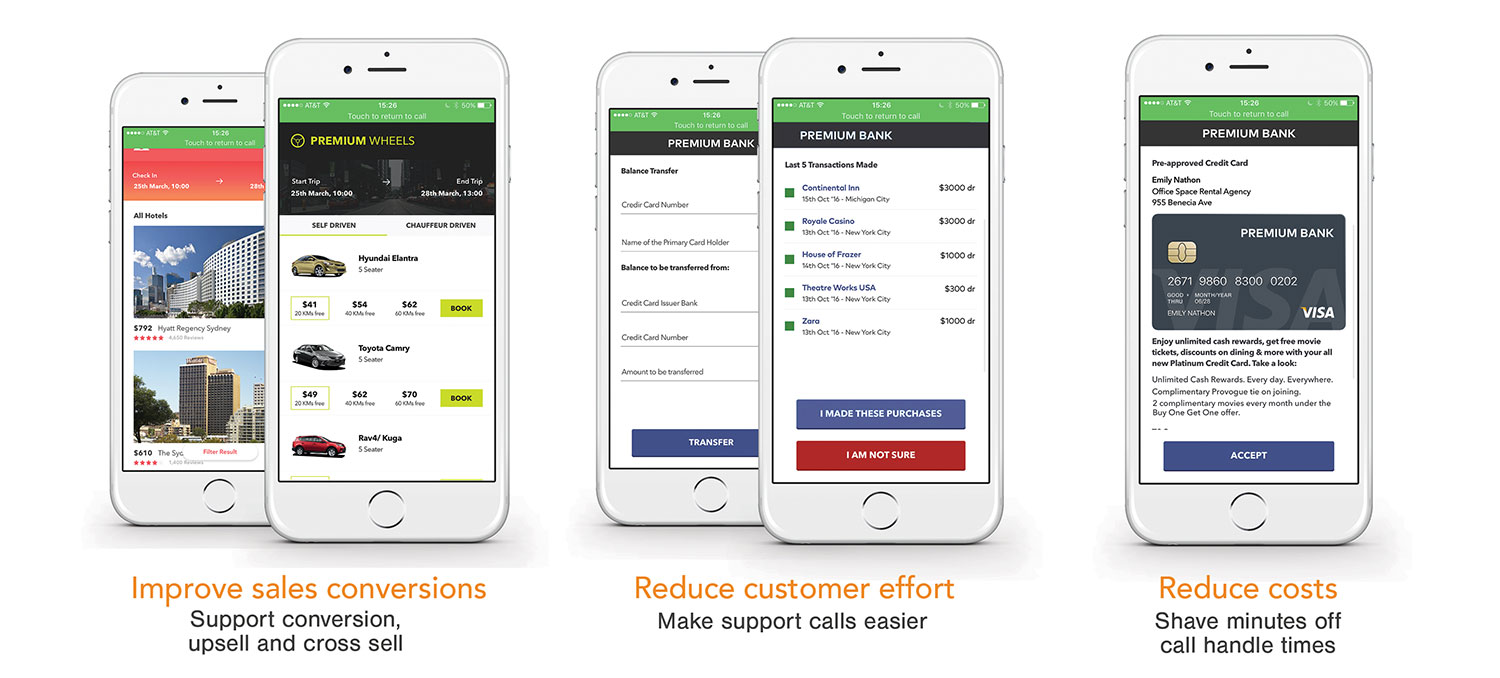 Show, don't tell. Make the smartphone the conversational anchor—not the agent.
Transform Your Contact Center
In most contact centers, agents can use [24]7 Active Share to enhance 25-50% of calls. This takes voice calls to new levels, turns voice agents into customer guides and increases efficiency by enabling smart workflows for a variety of customer needs.

[24]7 Active Share deploys easily on existing voice technology stacks without high incremental investment, making it a smart way to add value to an existing customer service channel without driving up costs.
Real World Success
How do you know [24]7 Active Share really works? The numbers don't lie. Here are real-world success stories that show how [24]7 Active Share helped two leading companies increase customer satisfaction, sales conversions, and resolution rates, adding measurable value to their voice investment.
A leading hospitality brand increased revenue, resulting in:
A leading telecom grew NPS and improved issue resolution, resulting in:
*Results are compared to calls without [24]7 Active Share.
Mobile Service & Sales
When a major telecommunications company implemented [24]7 Active Share for both support and sales contact centers, it saw a considerable lift in issue resolution and CSAT: Calls with [24]7 Active Share achieved 32 percent higher resolution rate and nearly four times higher NPS score than calls without it.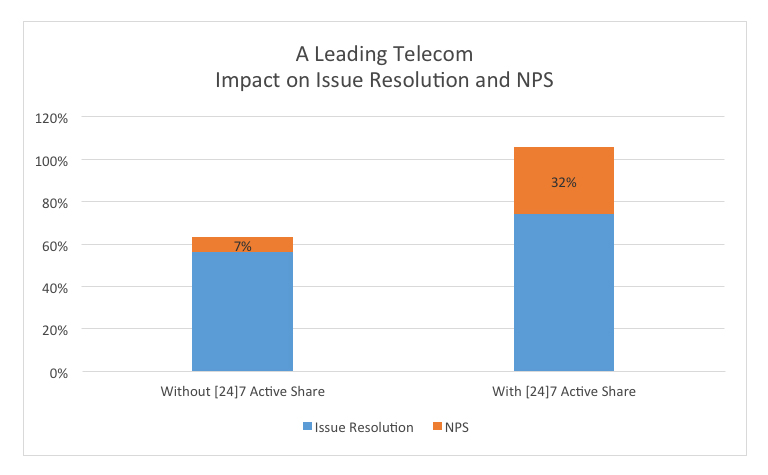 Customers appreciate that [24]7 Active Share drives higher resolution and CSAT.
Reservations & Revenue
A leading hospitality brand used [24]7 Active Share to give its booking agents rich visual aids when helping customers make reservations. They achieved nearly double the conversion rate with calls using [24]7 Active Share compared to those without, as well as 5 percent higher average revenue per call.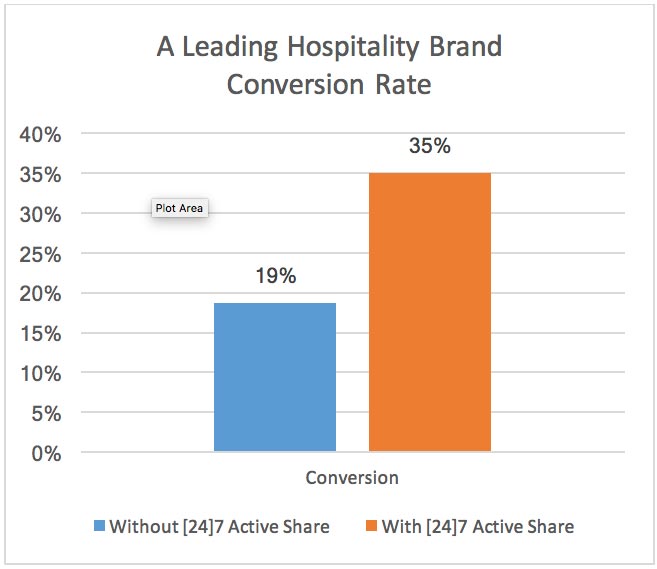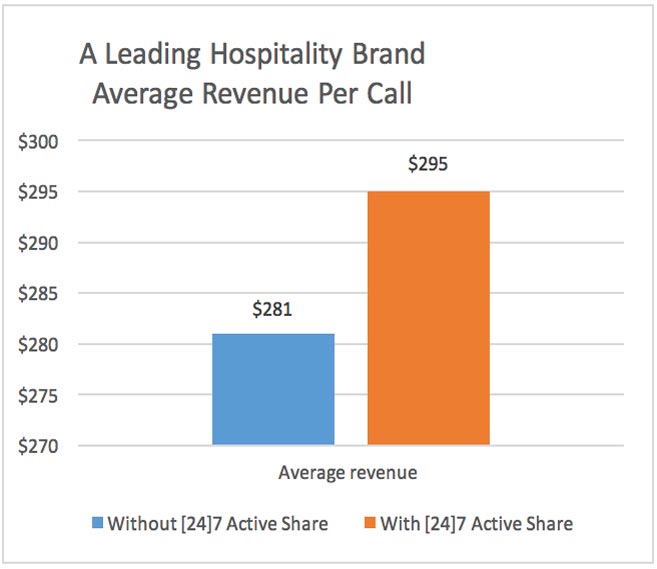 Activate Your Agents
Now is the time to upgrade your voice channel and empower your agents with exciting new tools and capabilities. Click here to learn more about [24]7 Active Share and how it can bring your voice calls into the digital age while boosting revenue, resolution rates, and customer satisfaction.
Topics: Customer Engagement
Publish Date: December 14, 2017 5:00 AM
---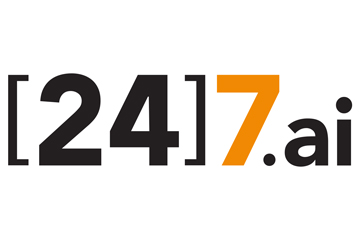 Today we rolled out the [24]7.ai Fall 2017 Release that supports Apple Business Chat, enabling companies to have a conversation with consumers using natural language, on more than a billion Apple devices worldwide. The Fall 2017 Release, available to all existing [24]7.ai clients as part of new capability additions to the platform, also includes Vivid Speech functionality that enhances interactive voice response (IVR) with intuitive visual experiences.
Brands and consumers are increasingly turning to digital communication as a way to simplify complex tasks. The Fall 2017 Release adds intelligent messaging capabilities to [24]7 Chat and [24]7 AIVA which enables consumer to pick up conversations where they left off, even if they are using a different device or revisiting a conversation months later. Because customers never have to start over, it results in a superior customer experience that helps drive brand loyalty.
The Vivid Speech feature available in [24]7 AIVA, augments IVR by providing consumers with a multimodal speech, touch, and visual experience that dramatically improves self-service automation. Vivid Speech enables companies to engage with customers visually, without having to download a mobile application. By providing callers on smartphones with a link to a personalized mobile Web page, Vivid Speech gives consumers the option to use touch as an input mode.
Vivid Speech gives consumers control and greatly improves customer satisfaction, while intelligent messaging enables effortless interactions no matter how or when consumers choose to engage with your company. This is achieved by transferring context over time and across devices, as exemplified by our support Apple Business Chat.
In addition to Vivid Speech and support for Apple Business Chat, the Fall 2017 Release includes the following enhancements:
Enable continuous conversations with customers - Single-threaded conversations allow consumers to pick up right where they left off and spares them from having to start over. Companies using [24]7 Chat and [24]7 AIVA can now engage in continuous conversations with consumers in real-time and over time with the addition of intelligent messaging and because context is transferred, companies can better predict consumer intent
Meet consumers where they are - With intelligent messaging it is now easier for brands to be connected with their customers across devices and with support for Apple Business Chat now available, consumers can to connect with companies through the more than one billion Apple devices worldwide. Apple users, who send 6.3 trillion iMessages each year, can search for a business using native apps like Maps, Siri and Safari, and return to the conversation anytime with always-accessible iMessage threads. [24]7.ai also provides support for Facebook Messenger, which has more than 1.2 billion active users.
Extend the ease of messaging to all digital channels - Intelligent messaging enhances this capability by transforming the company's digital communication to conversation-driven instead of channel-driven. By providing a single continuous thread of conversation across all branded digital channels, including web, mobile web, iOS and Android devices, companies can offer consumers a simple and logical conversation flow that lets them pick up where they last left off.
Using [24]7.ai products clients are experiencing real-world results in their digital transformation. An American radio company, with more than 32 million customers is using [24]7 Chat, [24]7 AIVA and [24]7 Digital Chat Agents to increase digital adoption and improve the customer service experience by serving customers how and where they want. Overall, the company has projected savings of $7M in the first year from routing improvement based on intent-prediction, journey automation, and a better virtual agent experience with [24]7 AIVA. Of the journeys [24]7.ai has automated, 50% achieved first contact resolution (FCR) through self-service.
Another leading American telecom provider with 13 million customers chose [24]7 AIVA and [24]7 Chat to deliver an intuitive, personalized customer experience that would attract customers to its digital channels. With [24]7.ai automation they registered a 26 percent increase in weekly chat volume, reducing customer service costs by driving more contacts away from the highest cost channel—voice. They projected savings of $6 million in the first year from routing improvements based on predicted intent and journey automation with [24]7.ai.
For more information about the [24]7.ai Fall 2017 Release, please visit: https://www.247.ai/fall-release-2017
Topics: Customer Experience
Publish Date: November 15, 2017 5:00 AM
---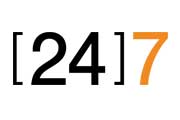 Today, we officially rolled out [24]7 AIVA as part of our 2017 Summer Release. AIVA is our industry-leading AI-powered Virtual Agent that enables businesses to build once and deploy across any self-service channel. It's built on [24]7's common technology platform for both self-service and assisted service channels, and it allows companies to better anticipate what their customers are trying to achieve, to deliver a more personalized experience.
AIVA is a powerful and differentiated technology. It's the only Virtual Agent solution built on one code base for digital and speech channels. This means we've broken down the siloes between voice and digital, self-service and assisted service. Businesses can now build one Virtual Agent solution that acts as a concierge across multiple channels by supporting web, messaging, mobile, IVR and more.
What's even more unique is AIVA's ability to predict intent – in other words, what is a customer trying to accomplish? The solution's intent prediction is based on 1.6 billion customer interactions, which means it's highly accurate at figuring out what a customer needs, and delivering the right kind of resolution. AIVA is tightly integrated with [24]7 Chat, and can seamlessly escalate a customer to a human agent if a request cannot be completed within self-service.
One of AIVA's standout features is its ability to understand natural language – not simply absorbing the words a customer is saying or typing, but getting to the heart of what those words actually mean. Since humans often communicate in vague terms, the ability to understand consumer intent is critical. For example, when a consumer calls a phone company and says "I hate my phone," AIVA can understand that the consumer is frustrated, and may be looking for a new device.
The technology's conversational design and language modeling enables AIVA to respond as effectively as a company's best human agent, and it's built on Deep Neural Network (DNN) technology from Microsoft. This yields 95% higher speech recognition accuracy than competitors, and enables AIVA to detect things like slang and accents.
The [24]7 Summer Release 2017 also includes the following enhancements:
[24]7 Active Share - This "online canvas" enables phone agents to share visual experiences with voice callers. [24]7 Active Share now features the ability to when someone is online, and share information to the consumer's desktop via a feature called Active Cards, without the need to send an invite. The Visual Content Composer tool that makes it easy to build these Active Cards in minutes.
[24]7 Chat – [24]7 Chat is now tightly integrated with [24]7 AIVA, and a new chat widget enables integration into any third-party desktop.
This is launch promises to create a big impact for businesses looking to enhance their customer experience, and empowers customers to connect with companies on the channels most convenient for them.
Topics: Customer Acquisition
Publish Date: August 16, 2017 5:00 AM
---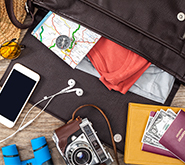 I used to work in a destination hotel rooftop cocktail bar. The guests would often queue for over an hour to get a table with a view. The expectation of that experience was that waiting in the queue at the bottom of the elevator would be worth it, because, when they reached the 23rd floor, they'd be treated to a table with a view of the city and a delicious cocktail.
But, what actually delighted our guests again and again was the human touch that helped contribute to their experience by providing useful tips and assistance during their visit. The fun, entertaining hosts would use humour and warmth to make that wait for a table and their evening's experience by providing helpful information and context along the way, often changing the course of the evening for the guest.
I now wonder, how would the ways we improved on the customers' experience at the cocktail bar translate to today's digital world?
In today's digital world, where technologies constantly push the boundaries of expectation for a self-serve and personalized experience to get things done without assistance from others, that improvement might look like a chatbot. The guest could ask questions about the cocktails, place their order, pay over Facebook Messenger or an app, while in the queue. The chatbot could allocate them a table, and help them find it on arrival using a map. It could even talk them through some landmarks visible from their table and answer general questions about the city. That would save time for the guest and business, but what if something went wrong, a card payment issue, or a problem with a drink? You'd still need that human presence in case the chatbot couldn't help.
There are many key moments during a travel and hospitality experience. Some are best dealt with by another person, one who understands intricate details and can use emotional intelligence to answer a question or discretion to solve a problem. However, in general, we just want to get things done, and most of the time, we don't want to have to do that with the help of another person when we know technology, such as chatbots, exist to help us do it ourselves.
Sure, a chatbot might not be the ideal host in a cocktail bar, but they can help people get many things done that would traditionally fall to an agent. Finding the right blend of chatbot and agent in your customer engagement strategy is vital to keeping your customers and your CIO happy, and it is possible without losing the very essence of hospitality, the human touch.
Join our travel and hospitality webinar on January 12 to learn the value of finding the right partnership between agents and chatbots and how to build a seamless customer experience.
Publish Date: January 5, 2017 5:00 AM
---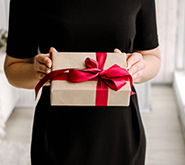 Oh, the weather outside is frightful, and – unfortunately – your customer experience is far from delightful. It's a challenging time for the insurance industry. Insurers face slow growth, competitive pressures, regulatory scrutiny, and the rise of mergers and acquisitions. If that wasn't enough to deal with, consumer demand for digital solutions has shifted the traditional insurance business model from a product to a service orientation. Despite insurers best attempts to stay ahead of the curve, they aren't meeting their customer's needs. According to Capgemini, only 29% of customers across the globe say they've had a positive customer experience from their insurer – and in such a competitive market, that means customers are turning to your competitors.
The top of every consumers' wish list this holiday season is a digital option for their service needs. In the age of the digital consumer, customer behaviors are moving at a rapid pace towards digital, personalized service. With an annual average of 65 interactions per customer, and with 75% of consumers preferring to solve their service issues on their own, consumers want their providers to deliver a unified, digital, self-service customer experience.
Insurers that provide the digital customer experiences their customers expect will be rewarded with higher acquisition of new policyholders, lower churn rates, lower administrative cost savings, and improvement in overall policyholder experience. Want to know how your organization can reap the rewards of a strong customer experience?
Join our Insurance Leaders: 'Tis The Season to Optimize with Digital Self-Service webinar on December 1st to learn more about how digital self-service solutions can optimize your online customer experience strategy. You'll learn how today's state-of-the-art digital solutions can optimize policyholder engagement and retention, increase revenues, and deepen relationships.
There truly is no better gift to the policyholder than an exceptional customer experience.
Register for the webinar to learn more about:
Why policyholders are now focused on going online to learn more about insurance policies.
What policyholders expect in terms of an online experience.
How intent-driven engagement can assist insurance organizations in acquiring new policyholders.
Publish Date: November 15, 2016 5:00 AM
---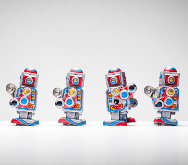 Over the last year, there has been nonstop buzz surrounding Chatbots with big brands such as Amazon, Google, Facebook, etc. betting big on the future of bots. As Telecom providers look at ways to enhance their customer experience, it makes perfect sense that they are taking a closer look at Chatbots as a tool to bolster their sales, service, and support. However not all bots are created equal. The term "Chatbot" used today has become an "umbrella" term used to describe everything from basic Q & A to a more sophisticated self-service experience with virtual assistants and assisted service with chat agents.
While Chatbots can reduce labor costs and streamline many customer interactions, they can't handle all customer journeys or solve every problem a typical telecom customer may have. With every major telecom provider listing customer experience as one of their top strategic imperatives, striking the perfect balance between Chatbots and human agents can deliver an optimal customer experience for today and the future.
To learn more about how Telecom providers can strike the right balance between bots and agents, join a [24]7 Webinar on Nov 10th, 2016. The webinar will highlight the value of combining bots with live chat agents and describe how a large Telecom provider increased their NPS by transitioning their customers from a virtual agent to live chat agent, thus delivering a seamless and continuous customer experience.
Publish Date: November 9, 2016 5:00 AM
---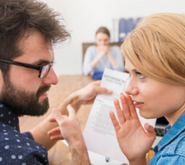 Omnichannel, predictive analytics, and big data! Oh my! These three terms are just a few of the many customer experience (CX) considerations that have become hot topic buzzwords for chat centers. Unfortunately, the lack of a rigid, standard definition for many of these terms has created an opening for many opportunistic legacy chat vendors. Some vendors are claiming they're able to provide these features to customers with quasi-solutions, misleading claims, and outdated technology. Unless you've spent a decade working in a chat center understanding how these technology capabilities truly work, it can be difficult to know if your chat vendor is providing everything they claim.
But no need to worry! We've taken the guess work out of it for you. Our most seasoned chat center experts have shared the top five mistruths that chat platform providers tell - and the reality behind their claims.
"We use prediction to target the right visitors"
"We use big data to improve outcomes"
"We can quickly and easily increase chat revenue"
"We can manage your business rules, but it will cost you"
"We offer an omnichannel solution"
Has your chat vendor made any of these claims? Most vendors do.
When important customer experience considerations become industry buzzwords, every vendor will quickly claim they're able to deliver.
Educate yourself with our latest article "White Lies, Fibs, and Half Truths Your Chat Vendor May Be Selling You" and rest easy knowing that with this knowledge you'll be able to spot the real from the imposters.
Publish Date: September 2, 2016 5:00 AM
---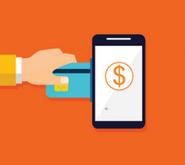 If you're responsible for improving online conversions and sales within your organization, it pays to understand exactly how today's top digital customer experience (CX) technologies excel in this area. CX technology provides a win-win to consumers and businesses by increasing sales and improving customer loyalty.
We've identified five key digital CX strategies your company can embrace to increase sales:
Use intent recognition to monetize customer service journeys.
Use rich, live chat to deliver all the information customers need in their pre-purchase journeys.
Use predictive chat to determine intent and increase average order value.
Maintain information from conversations with customers across channels to remove barriers to sales.
Use connected IVR to transition IVR phone calls into rich digital journeys that support purchases.
Each of these strategies result in a positive impact on sales while automatically achieving customer loyalty improvements at the same time! Want to know more about each of these steps and how they drive loyalty? Read more in our latest article 5 Ways Digital CX Technology Drives More Sales (And Higher Loyalty).
Publish Date: August 8, 2016 5:00 AM
---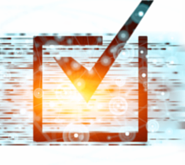 As digital customer experience (CX) gets more and more complicated, wouldn't you love a super-simple way to clarify your thinking and prioritize next actions? Well here it is!
[24]7 has put together a good ol' fashioned checklist that you can complete in minutes. See how it strips away complexity and gives you some much needed clarity on what to do next. From digital self-service to live support (and everything in between), this checklist will uncover new areas of focus for improving your customer's experience. Get it today – you'll want to share this one with your team!
What's Inside:
16-question checklist that helps you pinpoint your digital CX strengths, as well as what you need to get working on
Questions you and your team might not yet have thought about – but need to!
All in a simple 'YES' or 'NO' question format that's easy to understand and can be completed in 10 minutes or less.
Download your copy today: Your 16-Point Checklist for Digital CX Success
Publish Date: July 21, 2016 5:00 AM
---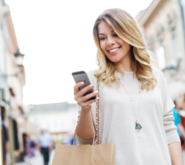 When today's consumers are in need of information from a company, their initial reaction is to reach for their smartphone, tablet, or laptop and go online. While navigating your website, customers expect to be able to find quick, accurate answers to their questions, completely on their own. A consumer's ideal experience is one where they can get all the information they need without having to interact with a service or sales agent. The faster and easier they're able to get their information the more positive experience they will have. Finding the best way to organize the information on your website begins with understanding the types of information that your consumers are looking for.
But, do you know the kinds of questions that your customers are asking? And, perhaps more importantly, do you know how their online behavior provides insight into opportunities that leaders can capitalize on in their quest to better serve each customers and win market share?
You can.
The Voice of the Customer Report from [24]7 provides these answers. We analyzed 75,000 customer interactions to produce five key findings that can help you better understand your customers, and in turn, take actionable steps to improve your customer's experience.
Publish Date: July 8, 2016 5:00 AM
---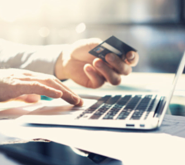 Today's consumers are all about digital banking. With the rapid growth in online and mobile banking, fewer and fewer people visit a branch for their banking transactions. Recent studies have shown that 4 in 10 Americans haven't visited a branch in the last six months, which explains the 5% annual closing rate of branches since 2009.
While digital banking has lowered costs, it has led to a separation in the relationship between the bank and its customers. Banks can no longer continue to rely on their branch's personal bankers to assist customers while growing revenues and deepening relationships. The branch personal banker has to transform to a Digital Personal Banker to support today's and tomorrow's digital banking demand.
If this shift to digital banking impacts or interests you, set aside an hour (less, actually) to watch our webinar on June 9th, covering everything you need to know about the Digital Personal Banker.
In this webinar, banking executives will learn about:
Driving assistance to customers anywhere along their digital journeys
Achieving compliance
Growing revenues and deepening relationships
Lowering costs
Improving customer experience
Register for the webinar today!
Source: http://www.247-inc.com/company/resources/blog/webinar-online-banking-gets-personal-meet-digital-personal-banker
Publish Date: June 2, 2016 5:00 AM
---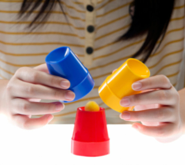 It's a question most search marketers struggle to answer: How much is a click on my paid search ad really worth? What we really want to know is: am I overpaying when I could be bidding less and get the same results? Or am I underbidding and missing out on conversion opportunities?
Unfortunately, the answer to both questions is almost always "yes." The small differences can add up to millions of dollars in potential revenue or savings. It's not because our clients aren't search engine savvy. We work with some of the smartest search marketers on the planet. Even the most experienced search marketers lack the time, tools and data required to accurately set bids across thousands, or even millions, of keywords… until now!
Join me for a webinar on June 3rd to get an inside look at the tools and best practices our Predictive Search Bidding experts use to optimize bidding strategies for some of the world's largest online advertisers. We'll show you:
The number one mistake advertisers make when setting their AdWords bids.
How to use an incremental cost per click (ICC) analysis to identify areas where your bids are overspending your budget, and find opportunities to reinvest those savings more strategically.
How to account for time-of-day and day-of-week changes in the bidding landscape, and adjust bids automatically to meet and exceed profitability, growth, volume and cost targets.
SPECIAL BONUS: Register today for the webinar, and you may qualify for a free, customized analysis of your company's paid search bidding strategy.
Source: http://www.247-inc.com/company/resources/blog/how-much-should-you-bid-taking-guesswork-out-paid-search-bids
Publish Date: June 1, 2016 5:00 AM
---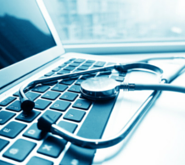 The 2016 Temkin Experience Ratings rank the quality of experience that 294 U.S companies deliver to their customers across 20 industries. The report ranked Kaiser Permanente and TriCare as the top two health plans for customer experience! Despite their successes, when comparing the customer experience of health plans to other industries, you'll quickly see there is still a lot of improvement needed for health plans to catch up with the leading CX companies in other industries. Overall, the health plan industry averaged a 47% rating in the 2016 Temkin Experience Ratings and tied for last place out of 20 industries.
Moving into the upper echelon of leading CX companies requires transformation from health plans. Examples of how health plans can transform their customer experience are covered in this LinkedIn post. Some examples include: understanding their member's journey and moving towards intent-driven engagement.
As health plans gear up for the upcoming open enrollment, transforming customer experience is more important than ever before. If they're able to understand their customer journeys and move towards an intent-driven engagement model, health plans will attract new members and manage costs during, arguably, their busiest time of year.
Next steps include investing in technologies to help understand their customer journeys and moving towards intent-driven engagement. Are health plans ready to take the next steps towards improving customer experience?"
Source: http://www.247-inc.com/company/resources/blog/kaiser-permanente-and-tricare-top-cx-ratings-health-plans-transformation
Publish Date: May 27, 2016 5:00 AM
---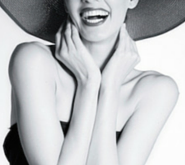 The customer service metrics, CSAT and NPS are familiar friends to most of us in the industry. But the best predictor of customer intent to repurchase is the Customer Effort Score (CES). Low customer effort is the new black.
The negative impact of high customer effort to a company's repurchase, share of wallet, word of mouth and loyalty is staggering. Customers don't want to have to repeat themselves as they hop from channel to channel. Customers want an experience which is personalized, contextual, channel- agnostic and on their terms.
The old approach of managing customer experience as a standard serial process just doesn't work in the digital age. Customer journeys have become so complex that trying to create a process for each potential customer journey has become unattainable.
Luckily, the steps you can take to reduce customer effort across channels is more achievable than you may think. By capturing the customer journey in real-time and predicting customer intent, the path with the least effort can be forged in real-time.
Please join me on my webinar on June 2nd, 2016, where I'll discuss key customer journeys, how to measure the customer effort score for those journeys, and friction points in the customer experience. Learn how to reduce customer effort and increase customer loyalty. Important topics of the webinar are:
How Customer Effort Scoring (CES) differs from CSAT and NPS and how to measure it
How to dramatically reduce customer effort and increase loyalty by 10% or more
How predictive and personalized self-service experiences can improve your CES and your bottom line
Source: http://www.247-inc.com/company/resources/blog/webinar-why-%E2%80%9Clow-customer-effort%E2%80%9D-new-black
Publish Date: May 23, 2016 5:00 AM
Page: 1 | 2