Goodbye AHT – Hello Time to Intent - [24]7.ai - ContactCenterWorld.com Blog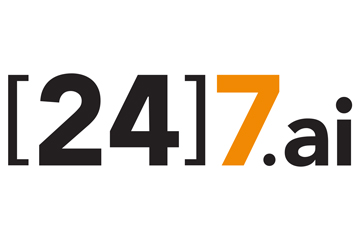 For years, Average Handle Time has been the standard measure for how companies are doing in containing costs in the contact center. From the time a consumer initiates contact (including hold time, talk time and related tasks) to its conclusion, AHT has been a primary consideration when companies have determined their contact center staffing levels. But technology is changing that.
Until recently, the vast majority of sales and virtually all customer service interactions required human intervention. Many of those interactions took place over the phone, but in the last several years have been increasingly transitioning to chat. Now, in today's world, consumers interact with companies in a variety of ways besides phone, including text, chat and (believe it or not) email. Companies really need to measure all the ways that consumers are interacting with them. With chatbots and virtual agents increasingly becoming part of the mix, AHT becomes a bit archaic.
Additionally, AHT does not measure successful consumer interactions. It's a measure of how much time an agent spends with a consumer, but is not a measure of a consumer's effort. Consumers want to accomplish tasks quickly, with minimal effort. They don't want to start over, or repeat information, or wait for an agent to fill out a form or check with a supervisor. They just want to get stuff done.
It's time for a new metric -- TCIT, or Total Customer Interaction Time. That's the time it takes from when a consumer initiates an interaction to when he or she successfully complete that interaction. When a bot is handling all or part of a conversation, the most important measures become NSAT (Net user satisfaction) and Automation Rate as captured by TCIT. A consumer may want to continue a conversation because they have multiple questions, but as long as that's handled by the bot, rather than taking up an agent's time, it's all good.
The faster a consumer can complete a task, and get back to their business, the happier they will be. I call this "time to intent." If you look at it that way, then ask yourself "are we doing everything we can to reduce time to intent?"
Topics: Customer Engagement, Digital Transformation
Publish Date: January 31, 2018 5:00 AM
---
PREMIUM

HigherGround, Inc.
(VIEW OUR PAGE)

HigherGround develops data collection, information storage, and interaction analytics solutions that easily transform data into actionable intelligence, enabling operational optimization, enhanced per...

(view more)

PREMIUM

ConceptCall
(VIEW OUR PAGE)

Аутсорсинговый контакт-центр ConceptCall| КонцептКолл специализируется на исходящем и входящем телемаркетинге: мы предоставляем услуги по осуществлению холодных звонков и продажи по телефону, проводим...

(view more)

PREMIUM

Avizent Ltd
(VIEW OUR PAGE)

Advanced AI technology and Natural Language Processing delivered to clients in the Cloud that harnesses both voice and digital conversations. The focus is on building an environment where intelligent ...

(view more)
---

View more from
[24]7.ai
Recent Blog Posts:
| | |
| --- | --- |
| [24]7 AIVA - the Only Virtual Agent with Combined Conversational and Informational Capabilities | February 20, 2018 5:00 AM |
| Goodbye AHT – Hello Time to Intent | January 31, 2018 5:00 AM |
| Why Natural Language Technology Will Let You Down | January 30, 2018 5:00 AM |
| How Does [24]7.ai Compare to the Competition? | January 23, 2018 5:00 AM |
| Last Call for Digital Transformation | January 9, 2018 5:00 AM |
| Case Study: How [24]7 Active Share Transforms the Voice Experience | December 14, 2017 5:00 AM |
| Fall 2017 Release Features Intelligent Messaging, Support for Apple Business Chat and Vivid Speech Functionality | November 15, 2017 5:00 AM |
| [24]7 AIVA Powers both Speech and Digital Channels | August 16, 2017 5:00 AM |
| Chatbots for Travel: A Customer Engagement Balancing Act | January 5, 2017 5:00 AM |
| There's No Better Gift Than Optimizing Your Customer Experience Strategy | November 15, 2016 5:00 AM |