365 Virtual Solutions, LLC - ContactCenterWorld.com Blog
Your business needs more than just your expertise to reach out to your target audience, carry out routine activities, grow and hit its goals, having a competent virtual assistant service is paramount. 365 Virtual Solutions comes in handy with expert virtual assistant services that keep you above your competitors while meeting all your business and consumer demands.
We're abreast of what it takes to work with businesses, employers, and employees hand-in-gloves to ensure they update their customers, respond to queries, and in all, catch up with the industrial changes without affecting their activities and workforce. At 365 Virtual Solutions, we offer an array of virtual assistant services you can't get any better elsewhere.
Our virtual assistant services include:
After Hours Phone Support

Social Media Services

WordPress Management Services

Customer Phone Support

General Transcriptions

Blog/Content Services

Virtual Receptionist Services

Email Support

Live Chat Support and many more.
Businesses that hone their focus on core business activities and leave other duties to expert virtual assistants tend to perform better and come out with impressive business results. We understand this and are ready to partner with you to take your entire business up a notch. When you choose us to handle your virtual assistant services, we take care of the duties assigned to us the same way we would manage our own business. That's why we have an unending list of satisfied customers who keep recommending our virtual assistant services to others.
We're committed to delivering the best virtual assistant service you can ever get, and that is why all out members are experts at what they do. We're an all-in-one virtual assistant service provider that believes in excellent quality service and exceeding the expectations of our clients. Kindly get in touch with us now!
Source: http://365virtualsolutions.com/all-in-one-virtual-assistant-service-just-for-your-business/
Publish Date: October 25, 2018 5:00 AM
---
The first impression matters a lot most of the time in business. This is because it is not always possible to get a second chance to make a first impression. People always make snap decisions and judgments about everything we encounter about any business. This is part of our "flight or flee" instincts. Since we were designed for self-preservation, our instincts were developed to make speedy judgments to keep animals away from eating us.
So, in business, first impressions do matter. The first impression to a potential client and customer is very important to whether they will do business with your company or not. One of your front doors to customers is your business phone line. The way you answer your business phone line can make or break a customer relationship. When it comes to having an effective telephone communication with a customer, it is better not done by answering machines. What type of answering service are you using for your business?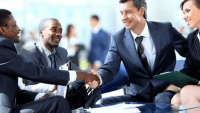 A real person is always better than voice mail. There is always a common complaint by all callers being answered by a computer answering system. This is because people hate to leave a message as requested by answering machines always. This is mostly done in another way when callers will have to make some mechanical choices before getting to a real person. Most callers do hang up because they are mostly confused and frustrated. This does result in a loss of a customer.
This is one more reason why it is better to be attended to by the real person. It is more stimulating for your business callers to be greeted by a real person. People always want their calls to be answered swiftly by a real person rather than a machine and to know their call is important.
Not every business owners have the time to receive business calls. If you are a business owner with little or no time to answer every phone call that comes into your business, you may be in need of a telephone answering service. This is where we can help you out. We are real answering service that can help you receive all your business calls rather than you having to sending your customers to voice mail.

At 365 Virtual Solutions, we provide you with all the benefits of a personal assistant and you will not have to pay for a full-time employee. We can serve as your Director of First Impressions. We have well-trained virtual administrative assistants and they understand the do's and don'ts of flourishing business phone calls. Using answering machines to answer your business phone line can be a serious problem as you may lose both your current and potential customers and they may take their business elsewhere instead. Consider using us instead, so you can ensure that a professional always answers your phone.
Visit here to know more about our services and have us start answering your calls today. If you need to visit our office, we are located at 365 Virtual Solutions, LLC.
Source: http://365virtualsolutions.com/is-an-answering-machine-answering-your-business-phone-line/
Publish Date: August 29, 2018 5:00 AM
---
No matter the type of business you are running (whether as a doctor, lawyer or real estate agent) you should a system set in place for handling calls you receive. Generally, there are two options to consider; one of which is the use of an onsite receptionist to handle calls during normal business hours while the other is to make use of telephone answering services to take and direct calls during and after business hours. If your company is yet to decide on which service to use, then continue reading to learn about the advantages that come with choosing a telephone answering service over an on-site receptionist.
Improved Business Focus
When you decide to hire an on-site receptionist, the receptionist will only focus on the customers who are visiting your company in person. The constant bustle of answering phones calls and the constant tones of delivering messages can easily distract customers, employees, and clients. While some callers may get frustrated being placed on hold, the receptionist may be busy attending to someone standing at their desk. In this way, a lot of important business transactions may be lost. In other words, with a telephone answering service, friendly and qualified operators will answer all calls and channel all messages accordingly thereby allowing your staff to focus more on their different business operations.
Improved Time Management
An on-site receptionist always has time to close and you will have to come into the office every day to read and reply messages, empty out your voicemail, and return missed calls. If this is part of your daily routine, then you need the service after hour answering service. Save your time to do another important thing for your business by hiring a telephone answering service.
Reduced Costs
You may have to spend a huge amount of money training and maintaining an on-site receptionist mainly for handling calls or receiving and delivering messages, especially for startups with limited budgets. However, retaining an in-house receptionist means extra operating expense for benefits and overhead costs. Live answering service can help you carry the same tasks out without the added expenses.
Wrap-Up
In other words, no matter which choice you make, it is very clear that a telephone answering service provides savings over an on-site receptionist and for the right law firm, doctors, and real estate, they can replace your on-site receptionist completely. Are you looking for the best after-hours answering service? Then, you can pay 365 Virtual Solutions a visit or give us a call. 365 Virtual Solutions offer a 24/7 answering service for doctors, lawyers, and real estate. Do you need more information? Schedule a Free 30 Minute Consultation here now.
Source: http://365virtualsolutions.com/should_i_hire_an_answering_service_or_an_onsite_receptionist/
Publish Date: June 18, 2018 5:00 AM