A Better Answer - ContactCenterWorld.com Blog
Call Handling Hero® — Michelle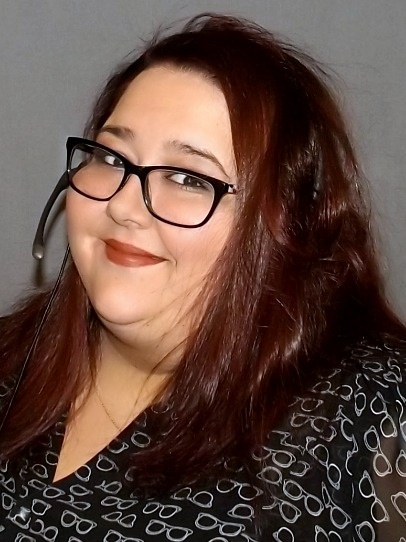 Michelle faced a logistical problem in the waning hours of the night. The ABA offices started receiving calls from patients from an office we didn't service. This lead to patients being unable to find solutions as there was nowhere to send them. Luckily, the medical professional on-call was able to reach Michelle and she lept into action.
As it turns out, the calls were coming from a customer's branch that used a different service. The forwarding number had been directed to A Better Answer's number instead of their own service. Michelle was able to help their medical professional identify the problem so it could be resolved, and even set up courtesy service until noon the next day so they could take the steps to resolve the issue without disruption to their patients.
Great job, Michelle! Your follow-through, sleuthing and great customer service makes you an amazing March Call Handling Hero®.
Source: https://www.abetteranswer.com/blog/march-2018-call-handling-hero
Publish Date: April 23, 2018 5:00 AM
---
We all love to hate some of the awful customer service reps we see in movies and on TV because sometimes we can relate so closely it hurts. Here are some of our favorite customer service reps and why you never want them anywhere near your customers (except one).
1. Ghostbusters
It's hard not to love the receptionists in both the original Ghostbusters and the recent reboot. They each bring a unique brand of humor to the situation, yet neither is really good for your customers.
Janine Melnitz's apathy and sarcasm help her balance the rest of the team's unadulterated enthusiasm for catching ghosts, yet you'd never want her answering your phone and talking to your customers the same way. Her abrasiveness would have customers running to your competitors faster than you could imagine.
Chris Hemsworth's Kevin is less offensive, but basically useless. His completely clueless attitude is hilarious, especially from Thor himself. This is also the antithesis of what anyone's customer service should look like. Kevin didn't even know what the Ghostbusters did after he took the job!
2. Office Space

While Office Space may be a near perfect satire of the workplace at the turn of the millennium, it also gave us the easily relatable "just a moment" answering line, again and again. Too often it seems we are talking to a recording or a broken robot and are left feeling unimportant. Don't ever let your customers hear the same canned answer from call to call. Listen and adapt to your customers, and don't shove them on hold right away every time.
3. Nick Burns - Saturday Night Live
The computer guy with a fantastic mustache and killer knowledge of everything computer related. Yet, he is impatient, a know-it-all and generally not a great person. Expertise is something that shouldn't come with a chip on anyone's shoulder. Instead, bring a great experience when your customers are in need of help. The next time they are ready to make a purchase, they will think of you first.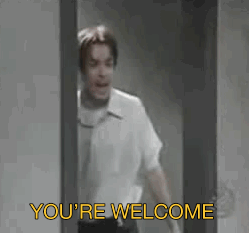 4. April Ludgate
While Ron Swanson of Parks and Recreation may have been a strong Libertarian that was trying to dismantle the federal government from the inside, it doesn't mean you should want a receptionist like April Ludgate. Her cold tones and systematic dismantling of any semblance of organization have left the parks department director without a single meeting for months at a time. While Marchtember Oneteenth may sound like the perfect day for a meeting, good luck trying to find it on a calendar.
5. Pretty Woman
The poor front desk customer service in Pretty Woman is so satisfying, as we get to see Julia Roberts get her sweet revenge. While we just love rooting for her, she should never have had to go back in the first place. It's important to never judge any of your customers, or else you could lose their business, or at least the commission.
6. Soup Nazi
Soup is serious business, and it's important to take pride in your work, but not to the point the Soup Nazi did in Seinfeld. Jerry and George cross the threshold of his restaurant terrified to make the wrong move or lose their soup. While the hilarious setting leaves all of us wondering if the soup is worth it, the loss of customers certainly wouldn't be.
Honorable Mention: Kenneth Parcell
We didn't want to fill this list with only bad examples of customer service. While Kenneth Parcell might be focused internally at 30 Rock, he is a prime example of who you want at the forefront of your customer relations. No one has the drive, energy or lifespan of the mythical Kenneth. His smile and willingness to go the extra mile (or many miles) for his coworkers are a prime example of how we should all approach customer service. Provide an experience they didn't dare hope to ask for and you'll have lifelong customers. Kenneth is the true magnificent peacock of customer service.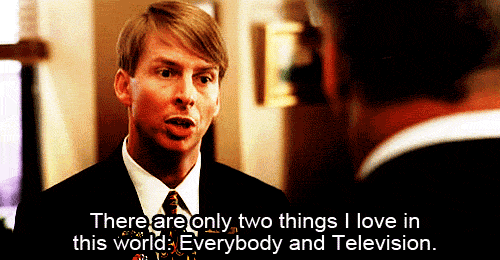 As fun as it is to look at these famous examples of terrible customer service, this should never be your reality. To build excellent customer service, focus on your expertise, willingness to go the extra mile, and always keep one eye on both your needs and those of the customer. If your customer service needs extra support, a professional answering service can bring expertise and friendly interactions with your customers when you can't.
Source: https://www.abetteranswer.com/blog/the-6-worst-customer-service-reps-from-tv-we-all-love
Publish Date: February 20, 2018 5:00 AM
---
Lindsay earned her spot as the Call Handling Hero® for January by being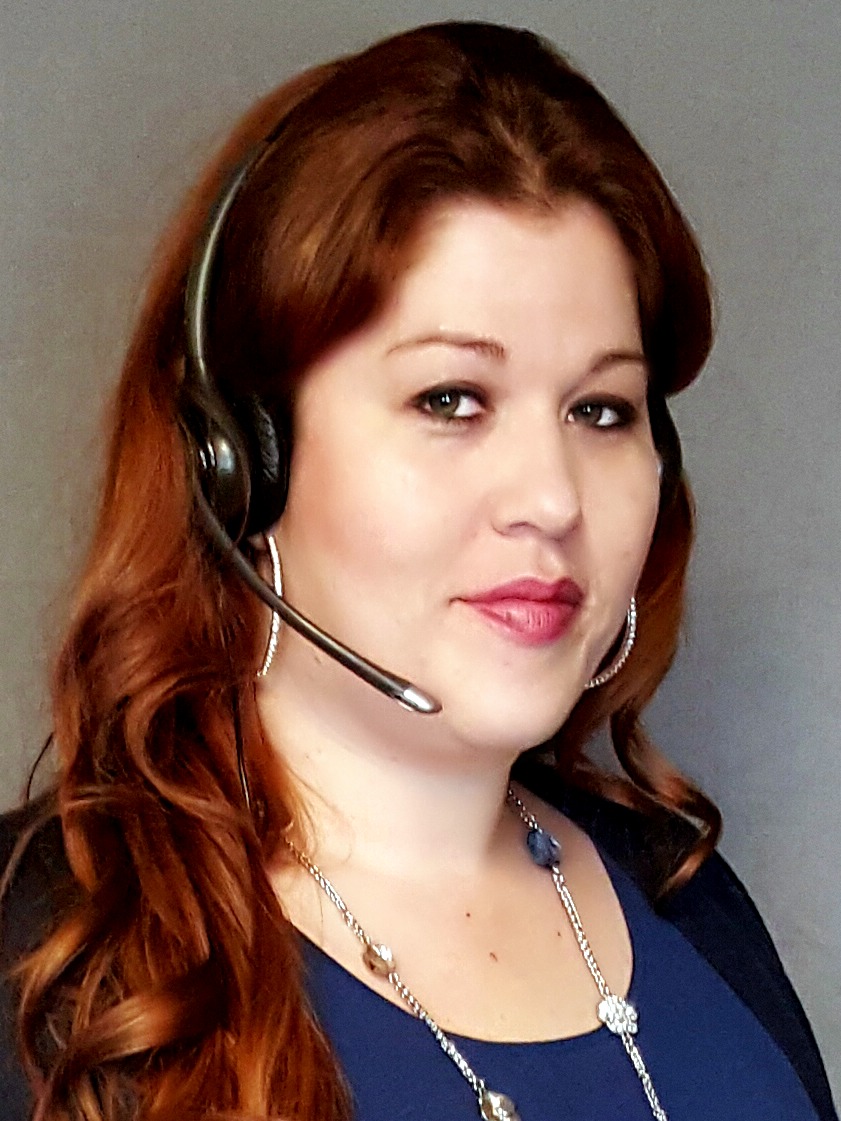 vigilent and acting quickly.
Call Handling Hero® — Lindsay
Lindsay answered a call one Saturday afternoon to find a very frustrated caller who needed to get her ninety-year-old father's medication as soon as possible. The caller had spent the day before waiting for the prescription to be filled so she could go pick it up, but it seemed something had gone wrong and the pharmacy never received the prescription. The caller was upset and worried about her father — rightfully so. Lindsay knew she had to act and escalated the call immediately to the physician's assistant when the on-call practitioner wasn't able to help. She was able to work with the PA and get the situation resolved quickly, much to the relief of her patient.
Thanks to Lindsay's persistence she was able to get an elderly man the prescription he needed and earned her place as January's Call Handling Hero®. Our clients rely on our out-of-the-box thinking often needed in difficult times. They appreciate our quality of service and care we extend to their customers.
Congrats to Lindsay as our Call Handling Hero®!
Source: https://www.abetteranswer.com/blog/january-2018-call-handling-hero
Publish Date: February 19, 2018 5:00 AM
---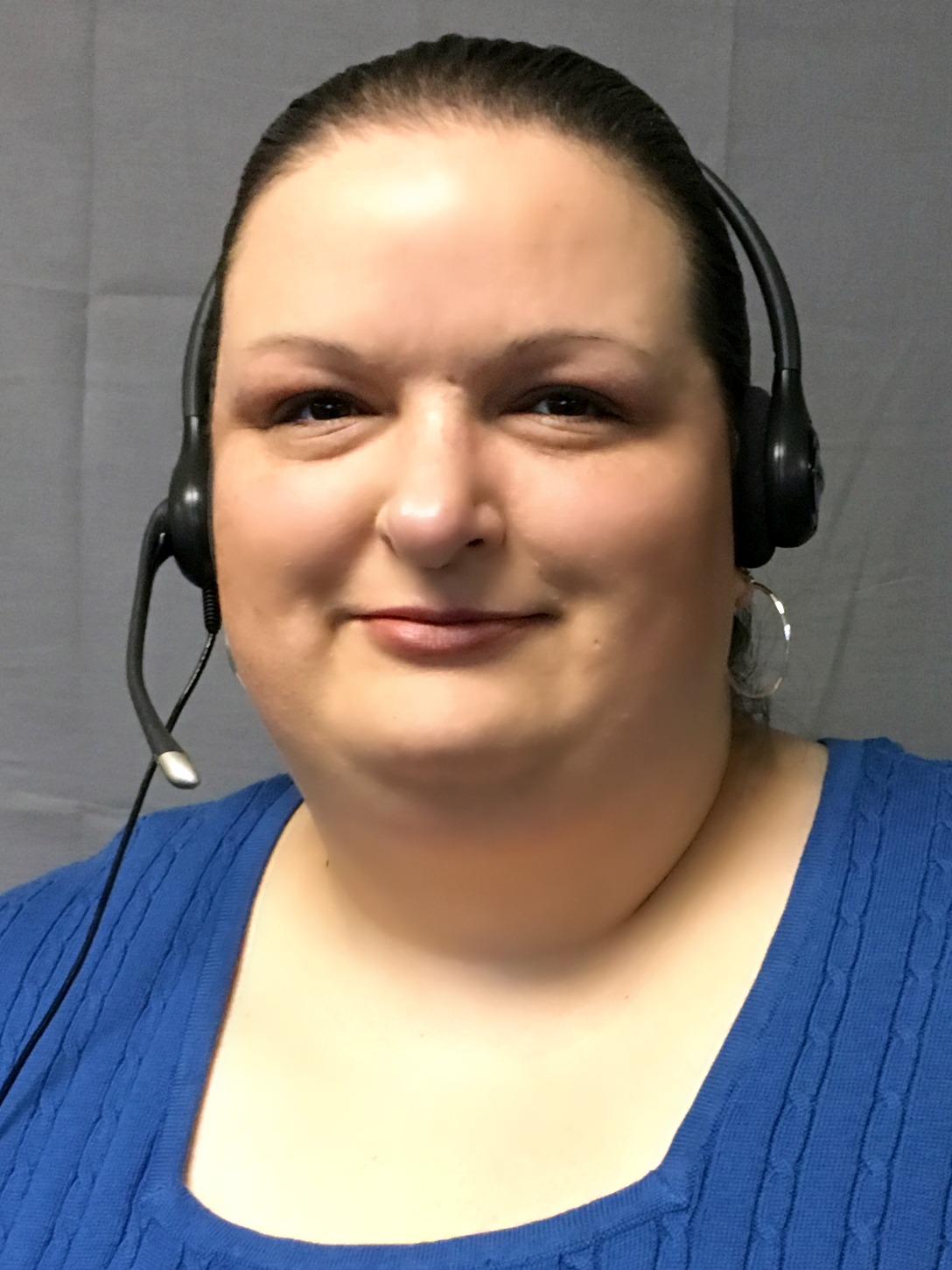 Our November Call Handling Hero was able to quickly and effectively manage complicated healthcare calls and get the callers the resolution they needed.
Call Handling Hero® — Melissa
Holiday weekends can be challenging for getting complications with medical prescriptions resolved, especially when a patient is in pain but doesn't consider it an emergency. Melissa became our Call Handling Hero when she went above and beyond by reviewing a note from a previous caller who needed to refill their pain medication, but they didn't feel it was an emergency and were out of refills.
Melissa called the patient back and helped her navigate the holiday weekend with the doctor out until Monday morning. Melissa was able to work with the doctor's office and get the patient a new prescription called in so she could get the medication she needed. Congrats to Melissa as our Call Handling Hero®!
Runner Up — Martha
Martha was faced with a difficult situation, a call from a patient about chest pains. He was trying to get more information and schedule a stress test. Martha immediately marked the call an emergency and worked with our client to help the patient get the care he needed.
Great job, Martha!
Source: https://www.abetteranswer.com/blog/november-2017-call-handling-hero
Publish Date: February 5, 2018 5:00 AM
---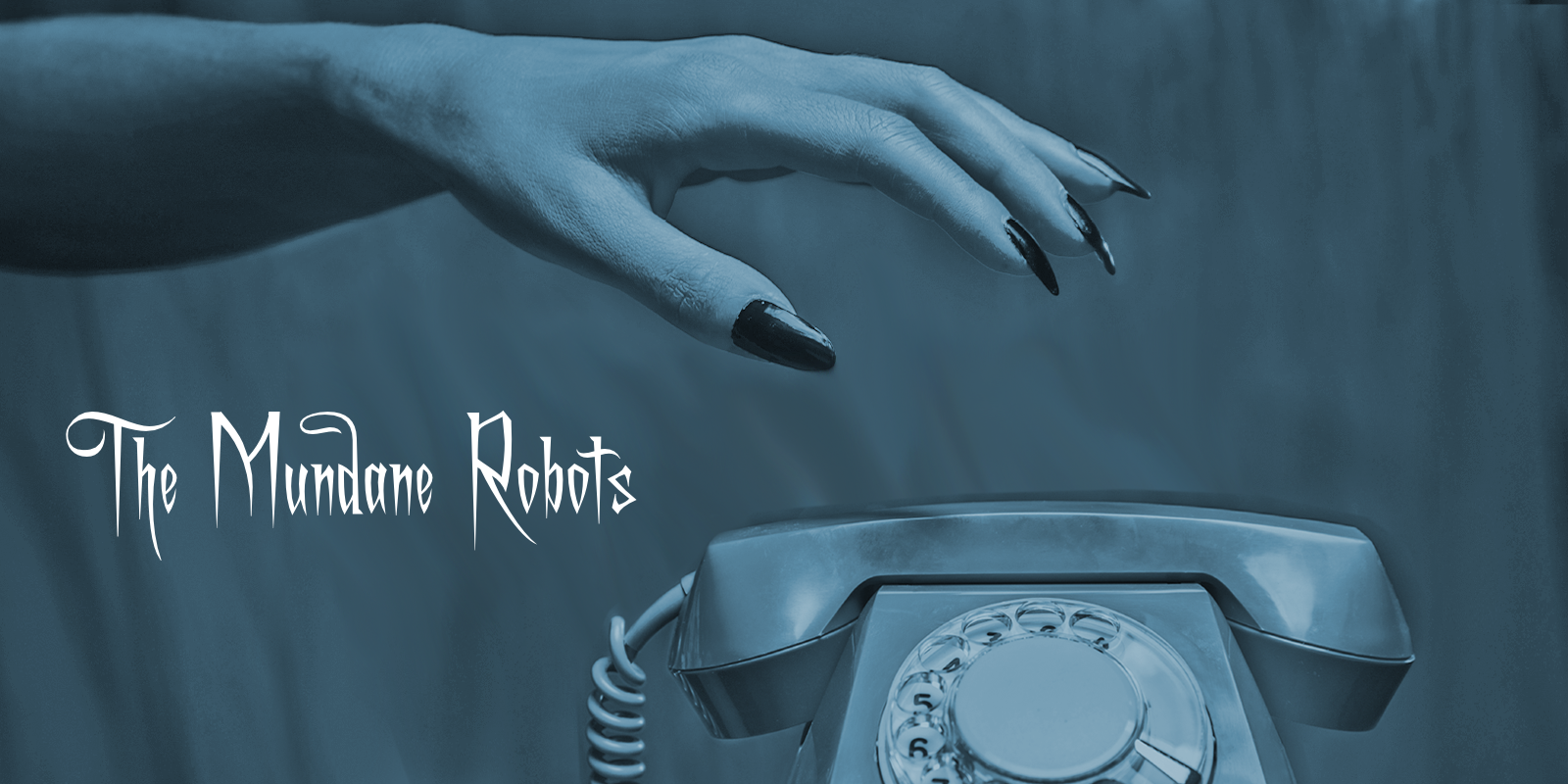 Today, we have the second story in our series "Customer Service Horror Stories." We've all had bad customer service experiences, but sometimes they can feel far more like a horror story than just a mundane experience.
The Mundane Robot Takeover
Today was like any other day. The sun was out, and Steve was leaving a review for his newest phone case online. No sooner did Steve hit enter that a response was posted. "Thank you so much for the time and effort in reviewing our product. It is much appreciated and so is your business." Steve looked and every review had that response, good or bad. Odd.
Steve went on with his day, finally heading out for lunch, and as he walked into his favorite sandwich place, he looked around. The usuals weren't there. Instead, he saw a robot behind the counter. Steve would normally find this odd, but not today.
As Steve stood in line, he saw the robot take order after order, always suggesting the same ham and cheese sandwich. It seemed unable to take any other order, no tuna clubs, no turkey avocado subs, and when someone asked for a peanut butter and jelly sandwich he thought he saw a spark fly out of the robot's neck.
Steve saw there was no way he was going to get his order, so he decided to leave and try the store next door. Same story. Same with the next store, and the next, and the next. Every place Steve went were robots, and every one could only give a handful of responses.
Steve's eye started twitching. No matter where he went, he couldn't get a conversation started with any of the robots. He couldn't customize an order, he could only get a handful of emotionless and canned responses from anyone.
As Steve wandered, he started seeing less and less people, and more robots. Soon everyone he talked to gave him cold, unfeeling answers about the weather, asked him about his uncle from his father's side and the latest dollar menu items.
Steve could feel his palms sweat, and both eyes were now twitching. All around him the same questions, and the same answers. Who can withstand that kind of torture?
How to Avoid This Horror Story: Avoid Canned Responses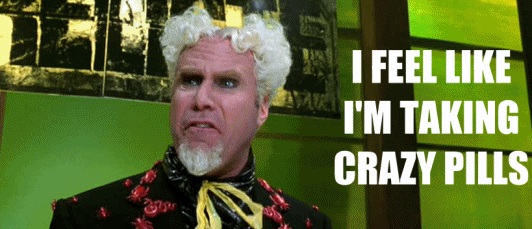 Steve's brush with robotic automation is a great example of what can happen when you rely too heavily on scripts and canned responses. They can drive your customers a bit nuts. It's important to be able to adapt to your customers needs. With the rise of automated chat services remember that human touch still matters. Focus on training your customer service representatives on the common topics they will need to cover, but teach them how to respond and improvise while being true to your product or service.
Want to avoid horror stories like this one? Contact us today for a quote, or click the box below. Stay tuned for more tales of customer service woes to avoid...
Source: https://www.abetteranswer.com/blog/horror-stories-mundane-robots
Publish Date: October 27, 2017 5:00 AM
---

It is no secret that technology is changing the world as we know it. As it is now, there are already new methods of doing things available in the market. In terms of customer service, while answering services are still at the forefront, will that change in the future? Chatting services are already gaining a lot of traction and over time, it's possible that they may be more popular than answering services at some point. But that doesn't mean your customer will have a more satisfying experience, however.
The Rise of

AI
Artificial intelligence, or AI, is one of the main ways that this can happen. Artificial intelligence is making a lot of headway in the world of technology. While it may still be a more expensive option, as the technology is perfected and altered, it will become more affordable for small businesses. If it is implemented as a chatting service, it will be able to be used in place of an answering service. It may even be able to provide quicker services and solutions than actual people because of the vast amount of knowledge that will be available for use.
The Digital Solution
Live chat provides an immediate alternative to an answering service that many companies use today. These services allow for their customers to still talk to a live representative, just over their computer. This can be a great way for specific industries to quickly get information from their customers, especially for more basic problems or customer service needs.
Why Human Touch Still Matters
AI will never replicate the human element of telephone answering, however. Yes, the customer may get the answer or solution they are looking for, and could even get it faster. But a human representative can show empathy and attention to detail, as well as make the customer feel like they're important and valued. A live chat system does connect you with a human representative, yet it is obstructed by being a written message where emotions are hard to convey and difficult problems can be hard to articulate. Live answering services provide a truer form of dialogue with less room for interpretation error and a better experience for your customers that need a problem solved. For more on this topic, check out this blog on the pros and cons of using an automated service versus using an answering service.
Customer service does not look the same as it did fifty years ago and it will not look the same in the next few years from what we know now either. While chatting services may seem appealing, they'll never replicate the value you get from actual human beings answering your phones.
Source: https://www.abetteranswer.com/blog/will-website-chatting-services-replace-answering-services
Publish Date: August 24, 2017 5:00 AM
---
Happiness is an important part of any workplace. Generally speaking, employees that are happy will be more productive, produce higher quality work, and become more engaged in their jobs and with the company. While certain aspects of workplace happiness depend on good chemistry between the members of your team, there are several things you can do to improve workplace morale by improving working conditions, reducing stress, and interjecting fun into the workplace. Here are five ways to increase the level of happiness in the workplace.
1. Provide a Comfortable Work Environment
While a workplace should be professional, that doesn't mean that it must be uncomfortable. When you are not comfortable, it is hard to remain cheerful. Poor lighting can cause eyestrain and headaches. Uncomfortable desk chairs can lead to sore necks, backs, and shoulders. Take time to honestly evaluate your work environment and replace any features that are less than ideal. If you have the space to spare, you may wish to set up a relaxing area with a sofa and a few plush chairs for people to take a minute to think or bond with coworkers over their morning coffee.
2. Give Positive Feedback
It is easy to think of feedback as negative, because that is when we hear it the most. It is important to give feedback of all kinds for learning and confident performance in any role. If you see someone do an outstanding job, make sure they know about it, or make sure their boss does. People love to hear compliments. Even the most self-confident people need an ego boost from time to time. Make sure to simply be genuine in your feedback. When you point out something that you genuinely appreciate about someone, you'll almost always get to see them beaming with happiness.
3. Really Listen When People Speak
When someone else is speaking, it is incredibly easy to become distracted by thinking about what you are going to say next, or something else altogether. But when you do this, you never know what good ideas or important information you may be missing out on. People respect someone who truly listens. Whenever someone takes the time to speak to you, tune out all other distractions and focus on what they are saying. This will make your employees feel like you truly value their contributions, respect their thoughts and ideas, and can help your business as a whole
4. Lead, Don't Micromanage
Part of being a good, effective leader is telling other people what they need to do. However, a common mistake is to move from management into micromanagement. Micromanagement lowers employee's happiness, and lessens their ability to learn, which can have long term effects on their job performance. There are a lot of ways to stop micromanaging, identify what is best for you and implement them quickly. By shifting your focus from management to leadership it allows you to guide your employees and gives them ownership of their role.
5. Take Time For Fun
If you never give employees the time and activities to bond and get to know each other they will not work as effectively as a team. Focus on team building and culture growing events every month as they not only bring teamwork, but give employees a chance to have some fun and be happy together. These do not have to be big extravagant events, but maybe a company sponsored lunch, or planning an hour of games to close out the workweek. These little things begin to add up and change a company's culture for the better and increase employee engagement.
Editor's Note: This article was originally published October 29th 2014, and has been updated for accuracy and relevance.
Source: https://www.abetteranswer.com/blog/5-ways-you-can-increase-happiness-in-the-workplace
Publish Date: August 14, 2017 5:00 AM
---
At A Better Answer, we're proud of our country. In fact, Independence Day is one of our favorite holidays! Because of this, we'd like to take a moment and celebrate with our fellow Americans by sharing interesting facts related to July 4th, as well as celebrate a little history of our own.
Independence Day Facts
The Fourth of July isn't just fireworks, burgers and hot dogs — it's a celebration of history. But how well do you really know this holiday? Here are some interesting Independence Day-related facts from the United States Census Bureau that you might not be aware of:
56 people signed the Declaration of Independence, with Thomas Jefferson writing the most of the document

Patriot, Ind., (pop. 208) is the only incorporated place in America that has "patriot" in its name
2017 marks this year as the 241st Independence Day
5 million people celebrated the first Independence Day in 1776, compared to 325.3 million Americans today
$311.7 million in fireworks was imported from China in 2015
$4.4 million in U.S. flags were exported from America in 2015
That's a lot of fireworks and flags! But it goes to show how many people appreciate the history of our great nation.
Celebrating History
Speaking of history, A Better Answer is now in its 46th year as a Certified Minority Owned Business. A lot has changed since ABA first opened its doors in 1971, but one thing hasn't: our commitment to delivering exceptional customer service that fits our clients' needs. If you haven't been able to find the time to enjoy the Fourth of July as much as you wanted to this year, why not consider hiring an answering service?
By outsourcing your calls to an answering service, you'll free up your time to relax or focus on more important parts of your business. At A Better Answer, we provide 24/7 live telephone answering service, bilingual answering, appointment scheduling, web call handling, order entry, customer relationship management, escalated dispatch and much more.
Publish Date: July 4, 2017 5:00 AM
---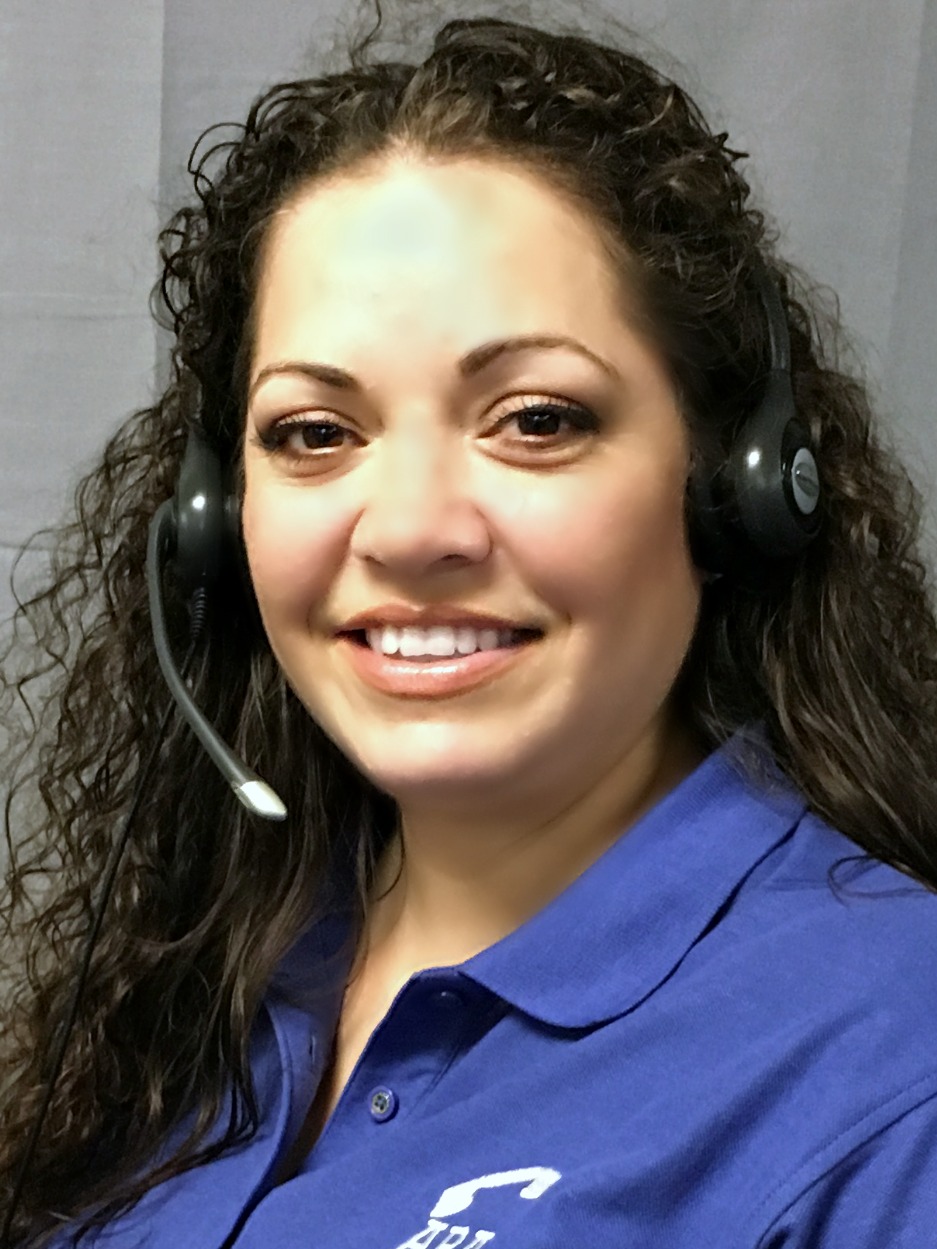 This month's hero, Linda, helped a caller get access to some much-neededcounseling, despite some hesitancies from the caller.
Call Handling Hero® — Linda
Our winner for June 2017 is Linda from the Houston office. A caller, a victim ofdomestic violence recently discharged from the hospital, asked for a call back duringbusiness hours. Initially, Linda started taking a message, however the caller didn'tknow her own phone number and began talking about pain and confusion. Lindaoffered multiple times to put the caller through to an on-call counselor, but thecaller was insistent that she didn't want to disturb anyone's holiday. Linda stoodstrong, however, insisting that it was necessary and eventually transferring thecaller to the counselor. Good job to Linda for sticking with the caller, insisting shereceive the help we could provide and being this month's Call Handling Hero!
Listen to Linda's call here:
Publish Date: June 30, 2017 5:00 AM
---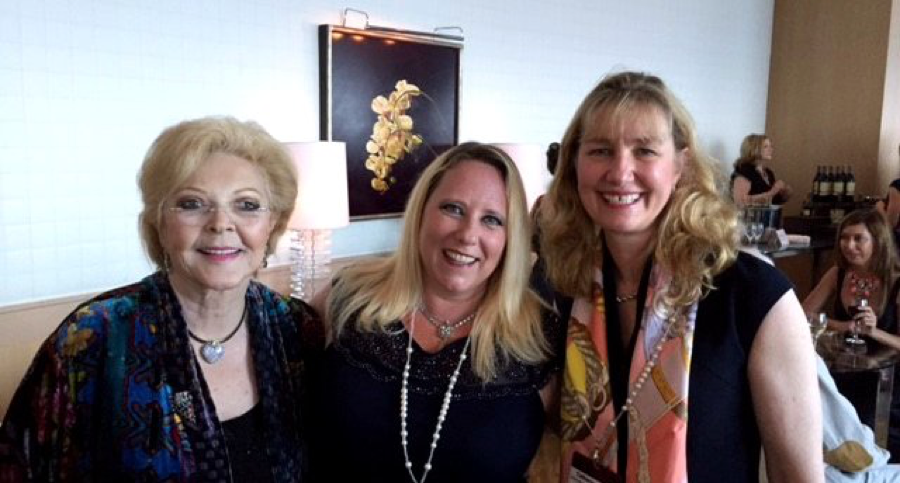 A Better Answer is no stranger to awards. From winning the Association of TeleServices International Award of Excellence for 18 consecutive years to receiving several honors from the Dallas Business Journal, eWomenNetwork Foundation and other prestigious organizations, we have our fair share of them. They're a true testament to the positive culture we've created for our staff and the exceptional customer service we provide for our customers.
The latest honor for ABA? Our CEO Dee Hawkins being named as a 2017 Enterprising Woman of the Year! Dee received the award and was recognized as one of the world's top women entrepreneurs at the 15th Annual Enterprising Women of the Year Awards Celebration and Conference, held April 2-4 in Fort Lauderdale, Florida.
"The recipients of the 2017 Enterprising Women of the Year Awards represent an amazing group of women entrepreneurs from across the United States and as far away as The Netherlands, South Africa, Uganda, the United Kingdom and Canada," said Monica Smiley, publisher and CEO of Enterprising Women. "We could not be more proud to recognize their accomplishments as CEOs of fast-growth companies, community leaders, and role models and mentors to other women and girls. We look forward to shining the spotlight on them at our 15th annual awards event in April."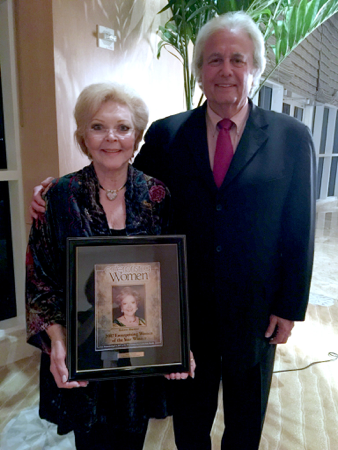 According to the Enterprising Women website, "the Enterprising Women of the Year Awards is widely considered one of the most prestigious recognition programs for women business owners. To win, nominees must demonstrate that they have fast-growth businesses, mentor or activelysupport other women and girls involved in entrepreneurship, and stand out as leaders in their communities. Many of the honorees also serve as leaders of the key organizations that support the growth of women's entrepreneurship."
Dee said that more important than winning the award, however, was the honor of sharing knowledge, experience and successes from accomplished women leaders across the globe.
"I have learned so much and now have even more work ahead putting into place more streamlined and "high touch" techniques," Dee wrote in a recent LinkedIn post. "I have become fast friends with a few of these tremendously successful women entrepreneurs and I am hopeful we'll see each other long before the next convention."
Congrats to Dee!
Source: https://www.abetteranswer.com/blog/a-better-answer-ceo-dee-hawkins-recognized-as-one-of-the-worlds-top-women-entrepreneurs
Publish Date: June 5, 2017 5:00 AM
---
If your medical office is in search of an answering service, you're probably looking for a company with representatives who are responsive. You also want people who will establish trust with your patients. But did you know that HIPAA compliance is important as well? In fact, it's one of the primary boxes a medical answering service should check.
What is HIPAA?
Called "HIPAA" for short, the Health Insurance Portability and Accountability Act was passed in 1996 to make it easier for people to keep health insurance, protect the confidentiality and security of healthcare information and help the healthcare industry control administrative costs. It also allows people to keep insurance between jobs without a lapse in coverage.
As a medical office, you're undoubtedly well aware of this law. However, you may not have considered how it affects the answering service you hire. After all, you want to protect the confidentiality and security of your patients' healthcare information.
The Importance of Patient Trust
It's up to physicians and medical offices to maintain patient trust and the HIPAA law helps guarantee that. You are entrusted with very private and personal information from each of your patients. The staff in your office understands this and has been highly trained to maintain the regulations of your industry.
If you outsource your calls to an answering service, however, they may or may not have the same regulations in mind. They're also entrusted with personal health information during every call that they accept for you. They store and transmit this information electronically. Because of this, they have to follow the same HIPAA regulations, or you could be subjected to penalties, fines or even criminal charges.
How to Know if Your Answering Service Is Compliant
What this all boils down to is that you need to be selective when hiring an answering service for your medical office. Ask the right questions. Your prospective answering service should readily know the answers to the following:
Who is your HIPAA compliancy officer?
What date was your last documented HIPAA training?
How often do you train your operators?
What protocols do you follow to store, transmit and destroy messages?
In the end, you want to ensure that anyone who handles data about your patients follows the appropriate rules to ensure HIPAA compliancy. This gives you peace of mind and gives your patients the trust they deserve.
Editor's note: This post was originally published in October 2014 and has been completely revamped and updated for accuracy and comprehensiveness.
Source: https://www.abetteranswer.com/blog/why-medical-answering-services-should-be-hipaa-compliant
Publish Date: March 29, 2017 5:00 AM
---


It's almost impossible for home health care practitioners to be ready and available for patients 24 hours a day. Whether you're out on the field or simply don't have enough time to check up on all your residences, hiring an answering service can be extremely beneficial. In case you aren't aware, here are five home health services you can enjoy by hiring an answering service:
1. After-Hours Support
It's difficult for companies to provide 24/7 care in general; it's almost impossible to provide 24/7 care to each and every patient. With an answering service, on the other hand, your patients will always have access to friendly, helpful receptionists 24 hours a day, seven days a week, 365 days a year. That means there will be no "after hours" for your home health patients.
2. Emergency Escalation
In the healthcare industry, there are always emergency situations that should only be handled by medical professionals. That's why answering services escalate calls when appropriate. You can rest assured the receptionist will maintain composure and do his or her best to calm the patient as they complete the emergency escalation as efficiently as possible.
3. Medication Reminders
Don't have time to remind your patients to take their medication? This is just one of the seemingly small tasks an answering service can provide. As you already know, medication reminders may seem inefficient, but they're crucial for preventing the potentially severe problems that can be caused by missing a dose of medication.
4. On-Call Support
In addition to after-hours support, an answering service can provide on-call support. That means you can potentially have designated receptionists for specific patients, meaning the two parties will be familiar with each other and the receptionists will only be a phone call away.
5. Personal Checkup Calls
As mentioned above, finding the time to check in on each and every patient can be difficult. An answering service solves this problem by scheduling regular checkup calls for each patient to ensure everything is fine and there are no issues. This gives both you and your patients peace of mind.
In the end, you want what's best for your home health patients and hiring an answering can ensure you give them the attention they deserve.
Source: https://www.abetteranswer.com/blog/5-home-health-services-an-answering-service-can-provide
Publish Date: March 21, 2017 5:00 AM
---

Law practices can be demanding and complex. On account of this, many are hesitant to outsource customer service because of a fear that they won't be represented properly to current and prospective clients. Fortunately, the right answering service can serve as an extension of your brand and reinforce the same qualities your staff embodies on a daily basis.
The only question is, what qualities do you want your answering service to represent? Professionalism? Trust? An experienced answering service can serve as an extension of your brand and reinforce the same qualities your staff embodies on a daily basis. Plus, hiring an answering service allows you to focus on your core business of handling your clients' legal matters.
Here are five things every legal office needs in an answering service:
1. Specialization
Your legal office specializes in a particular area of the law and your answering service should know that area. The call center representatives should be well versed in what you do and the needs of your clients. You should also feel secure in knowing that the right calls will be escalated to the right person in your office, if needed. The right answering service will be a seamless extension of your office.
2. Flexibility
When dealing with a legal matter, there are times when clients are calling with a sense of urgency and desperation. You need the security of knowing that your calls will be answered promptly by call representatives 24 hours a day, 365 days a year.
3. Understanding
Your clients should feel valued and understood by the person who answers your phone. An answering service should have a customized script or call handling procedure for assisting those who are calling your office for a legal matter. Your clients should hang up the phone confident that their message will get through and that the person who answered your phone is representative of the trust they feel with your office.
4. Bilingual Capability
A frightened prospective or existing client can become easily frustrated if the person on the other end of the line isn't speaking their language. The right call center will have representatives that are able to help with bilingual campaigns for your legal office. This is especially helpful for businesses in the Southwest.
5. Promptness
When someone is calling your office, you want his or her call to be answered promptly and courteously, right? The right answering service will answer your calls within one or two rings, will have a less than one-minute average hold time and will have a less than one percent average abandoned call rate.
If you're considering hiring an answering service for your legal office, make sure they have the five characteristics mentioned above.
Editor's note: This post was originally published in September 2014 and has been completely revamped and updated for accuracy and comprehensiveness.
Source: https://www.abetteranswer.com/blog/5-things-every-legal-office-needs-in-an-answering-service-1
Publish Date: December 15, 2016 5:00 AM
---
It's no secret that business picks up during the holidays. According to the National Retail Federation, sales in November and December of 2016 are expected to increase 3.6 percent to $655.8 billion. That's higher than the 10-year average of 2.5 percent and above the seven-year average of 3.4 percent since the economy started to recover in 2009. Furthermore, NRF forecasts non-store sales to increase between seven and 10 percent to as much as $117 billion.
Regardless of the industry you're in, it's important to be prepared. You can make a list and check it twice, but if you aren't ready for the number of customer calls you'll get this holiday season, it'll leave you feeling like a Grinch. Fortunately, an answering service can help.
Here are some of the services an answering service can provide to help your business handle the holiday rush:
Order Taking and Processing
An answering service can take holiday gift orders from your customers and process them on your website or purchasing system so you can efficiently deliver them to customers. This is great for customers who rely on their phones or aren't sure about the security of online purchases.
Help Desk/Trouble Tickets
Handling holiday help desk issues and trouble tickets is second nature to the right answering service. They handle these calls with superior professionalism, efficiency and empathy, letting you focus on promoting your business and handling new customers.
Overflow/After-Hours Support
Don't have enough time to handle all of your customer calls? A 24/7 answering service provides telephone support for your overflow and after-hours calls, meaning you can take advantage of every opportunity to make a sale or fix an issue — regardless of the time of day.
Customer Relationship Management
An answering service also provides web-enabled data entry from incoming calls, meaning they go into your system and log calls, whether it's a trouble ticket or simply ensuring you don't have to re-enter it. This is more of a back-end perk for the holidays, but it's still helpful.
Ad Campaign Call Management
Running a TV ad, radio ad or some other outbound marketing campaign this holiday season? An answering service can manage calls related to it. That includes answering questions, taking messages and more.
Vacation Services
Worried about your incoming calls while you're on Christmas vacation? Let an answering service take care of your telephone calls and other services while you're on vacation. Talk about "Peace on Earth!"
Don't let the holiday rush take you by surprise. Make sure your customers are happy and give yourself the gift of less stress by hiring an answering service this season.
P.S. You can use an answering service for just the holiday period. No long-term contract required!
Source: https://www.abetteranswer.com/blog/how-an-answering-service-can-help-your-business-handle-the-holiday-rush
Publish Date: December 7, 2016 5:00 AM
---

Every call center is unique in how it handles calls for a business. Some are dedicated call centers that handle the same thing for one company (e.g. cable providers, banks, etc.). These call centers more than likely use the same process start to finish on every call they handle. Then there are shared call centers that handle a wide range of services for multiple clients (e.g. law offices, HVAC, ministries, catalog services, etc.). In this case, the call center team has to be able to understand how to handle a wide variety of call types for different companies.
While it's possible for a call center to handle various call types with the same system as its competitors, it's not really the most effective or efficient way to do things. To truly get the most out of your call handling services, the call center should use a proprietary system and call center software that meets its specific needs.
The Advantages of a Proprietary System
An effective proprietary system starts with a good scripting tool. The scripting tool enables the call center's programmers to present prompts to the telephone representatives on what is needed from the caller and how to respond to caller questions. Additionally, everything the customer asked the company to do in the past is right in front of the representative during the call (message form, helpdesk, dispatching protocol).
Next, the system should have a call recording platform that lets the management team to easily monitor for quality of service (QOS). The call center should also be able to set security standards on who is able to listen to what call and on which account. Finally, things like reporting tools provide the team with data metrics needed for QOS, customer service inquiries, billing and staffing requirements.
What an Effective Proprietary System Looks Like
One example of a trusted name in call center communications systems is Amtelco. What makes Amtelco's platform unique — and the reason many call centers have been doing business with them for decades — is that the company provides tools so the call center only needs one vendor. The call center doesn't have to handle calls in one system, bill out in a different one and then use a different tool for QOS. Amtelco provides all the tools necessary for the entire call center business to be successful. Plus, everything is customized by needs and the call center receives specialized 24/7/365 support.
How Clients Benefit from a Proprietary System
With a proprietary system, a call center can easily customize the customer account based on what they need. Want a text for a certain scenario but an email for another? Easy! Need all calls from a particular person transferred to you directly? Done. A proprietary system allows for complete customization for anything, from only allowing answers during certain time frames to not receiving calls from a certain number. The possibilities are endless!
In the end, the automation and scripting tools in a proprietary system allows you to think of a telephones representative as a co-worker in the next room, instead of just "the answering service."
Source: https://www.abetteranswer.com/blog/how-proprietary-systems-differentiate-answering-services-and-call-centers
Publish Date: November 21, 2016 5:00 AM