A Better Answer - ContactCenterWorld.com Blog
Call Handling Hero® — Pam

Our November Call Handling Hero® Pam from our Houston office showed how seemingly unimportant details are actually quite the opposite. For this particular account, electronic responses usually include identifiers to assist dispatchers in delivering any pending messages. But, on this day, she noticed that the responses were oddly formatted.
Because she lacked the necessary information to deliver any of the pending messages, she contacted the on-call person. The on-call was surprised to hear from us, since we normally leave everything to the electronic responses, and mentioned that she hadn't received any messages. Pam pulled the number programmed in order for her to confirm, only to be surprised that it belonged to an employee who no longer worked for the company.
Pam immediately took steps to remedy the situation for the rest of the weekend and notified programming for all the changes needed. Everything was fixed and the customer was ecstatic. Good clients and great TSR's make A Better Answer the better answer.
Source: https://www.abetteranswer.com/blog/nov-2018-call-handling-hero
Publish Date: January 22, 2019 5:00 AM
---
We love being a part of our communities. They welcome us and prop us up when we need help and become our neighbors. It's also a place to give back and meet new people. At A Better Answer, we are part of many communities and have offices throughout Texas.
Being Part of the Community
We've been in Texas for nearly 50 years, with offices throughout the state. Needless to say, that comes with all of the southern charm, cowboy boots and football games you'd expect. Part of our culture is to give back to the communities we live in. We've had the fortune to work with several local charities, such as Habitat for Humanity.
For us, taking a little time to give back helps us remember those that have helped us throughout the years. It's about doing what's right to enhance our communities and aid our neighbors.
Why Community is So Important
Community is more than just giving back when the opportunity arises, it's about being close to those around you. We want to build a neighborhood, locally or not, that helps each other in times of need. We believe in becoming part of our customers' communities and ingraining ourselves in the nuances that come with it.
It's about being friendly and personal and making everyone feel welcome. It's that small town vibe, even in a big city like Houston.
We have the fortune of belonging to many different communities. Though each of our offices is part of their own regional communities we complement and enhance each client community with a team of specialists.
For us, community is a core part of making business personal and letting who we are shine through. It's part of what makes us who we are, and why we love what we do. We are so happy to have the opportunity to be a part of each one.
Source: https://www.abetteranswer.com/blog/a-better-answer-loves-the-community
Publish Date: December 13, 2018 5:00 AM
---
One of the best ways you can ensure your customers feel taken care of is answering the phone when they call. When you don't do this, your customers will get upset and can leave you for your competitors who are there for them. The simple act of picking up the phone might not just make a happy customer, but could save your business from being taken over by brand snatchers. Take this as a cautionary tale, for spooky things might happen when you let the phone ring.
Steve Hale was an unassuming man with a nice business. He was kind to his customers, and they loved working with him. He had a roofing company called Hale Protection Roofers, and his business was booming. He had techs that drove cars running bids and crews in trucks. His office was bustling with a team of employees that he had known for years. They were busy.
Steve was never a superstitious man, but maybe he should have been. As he got busier, the phones started ringing. Then on one unfortunate day, it hailed from midnight to midnight, and the phone rang every minute. Steve's roofs were good, but not that good. He knew he would need to start working on repairs. Steve's phones were already ringing as the office opened, yet his techs were busy evaluating houses near the office and spreading outward, the construction crew was busy working on houses. Steve's staff was overwhelmed, and yet they let the phones ring, he sent every available worker out into the field to help. Leaving customers wondering for days what would happen to their homes.
The next morning Steve was driving into work, and he saw one of his techs out evaluating a home, but his name was no longer on the truck. He waved, and the tech stared blankly at him, unrecognizing the man he'd known for a decade. Before long Steve reached the office. As he walked in, he greeted some of his crew as they got ready to go repair a roof and they walked right by him.
Steve thought maybe they didn't notice him; they must have pulled a long shift. The day went on and everything went on as normal, yet the phones weren't ringing.
The next day would be eye-opening for the man who let the phones ring. He tossed and turned all night, dreaming that the people he had been working with were almost not the same people. It was almost as if they had been replaced. He woke in a cold sweat and decided to head into the office.
He walked in the door and the usual bustle in the office stopped. Matt, his receptionist of years walked up and said, "Sir, can we help you find something? We are a little busy getting repair crews out to damaged homes, but we'll be able to get with you in about ten minutes."
"Matt! It's me, Steve! How can you not remember me?" wailed Steve.
"I'm sorry sir, I'm so terribly sorry, have you been a customer with us before? Normally we try to remember every customer. Let me make it up to you."
"This is MY company! Hale Protection Roofi…" Steve cut off as he looked at the sign.
It read All Weather Roofing. This wasn't right, All Weather was his largest competitor. Steve knew this, but no one remembered him. As he screamed and ran through the office, tearing at everything he could, he found nothing. His office was different. His staff was the same.
You see, Steve had been brand snatched. By ignoring his customer service, he had let too many customers down and they turned to his competitor for help. Steve wanted to help them, but only had so much staff after an emergency. Since he sent his entire team on a repair mission, there wasn't anyone available to answer the calls. His customers grew frustrated at first, then they worried. They decided to explore their options.
Don't let your customers get brand snatched by ignoring customer service. It might seem easy to cut when the chips are down, but you need to act to keep customers happy. Just as Matt did, you should explain why your staff is busy and when they could help. That can go a long way when people can wait. Even if they may have to wait days for a roof repair, they probably expect that after a massive hailstorm.
Source: https://www.abetteranswer.com/blog/horror-stories-spooky-results-from-missing-calls
Publish Date: October 30, 2018 5:00 AM
---
So Proud Of Our Accomplished Team!
Every month our Dallas location loves to celebrate the accomplishments, milestones, and birthdays of our team, recognizing their hard work and dedication. This month we had four great reasons to celebrate.
Hildie, our Customer Service Manager, is celebrating her 38th anniversary with A Better Answer and we could not be more proud to have her as a part of our team. She has worn numerous hats throughout her 38 years of service.

We are also celebrating Ariana and Jessica's (not pictured) 11th year anniversary with ABA. Ariana is an Operations Leader, and Jessica is our Marketing Coordinator.

Last, we celebrated two wonderful birthdays — Michelle and Anaid. Michelle is our Senior Graveyard Operator and has been with ABA for six years. Anaid is our Senior Operator and has been with us for 14 years.

Employee recognition and culture is very important to us and the tenure of our employees shows it! Our team gathered together to recognize these wonderful employee's and how hard they have worked and dedicated to our customers and yours!
Publish Date: September 12, 2018 5:00 AM
---
Habitat for Humanity believes that everyone, everywhere, should have a healthy, affordable place to call home. More than building homes, they believe in building communities, hope, and the opportunity for families to help themselves. They are a vital part of each community, whether we see that or not.
We were very fortunate to be able to take the time to help in our own way.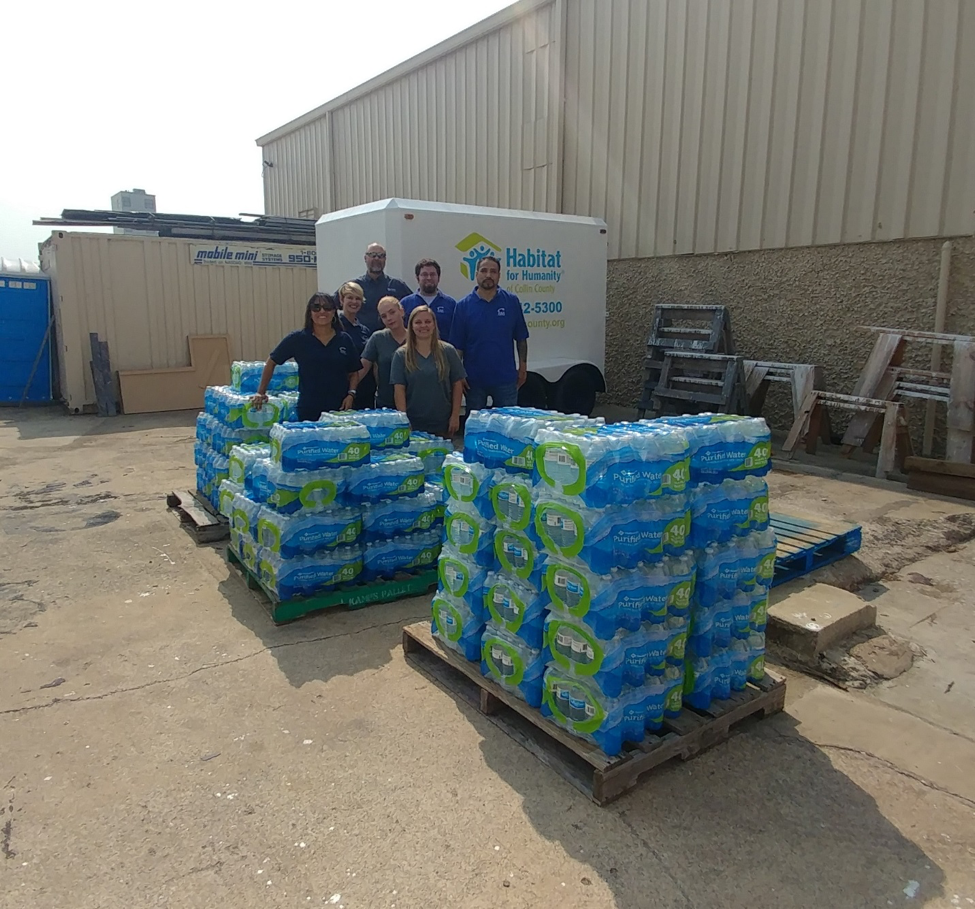 Thanks to the support of our employees and our CEO for matching employee donations 100%, A Better Answer was able to donate and deliver three truckloads of water to the Mckinney warehouse. We appreciate the opportunity to be a part of something bigger and give back to the community in which we live and work. Thank you Habitat for Humanity for allowing us to be a part of your amazing efforts!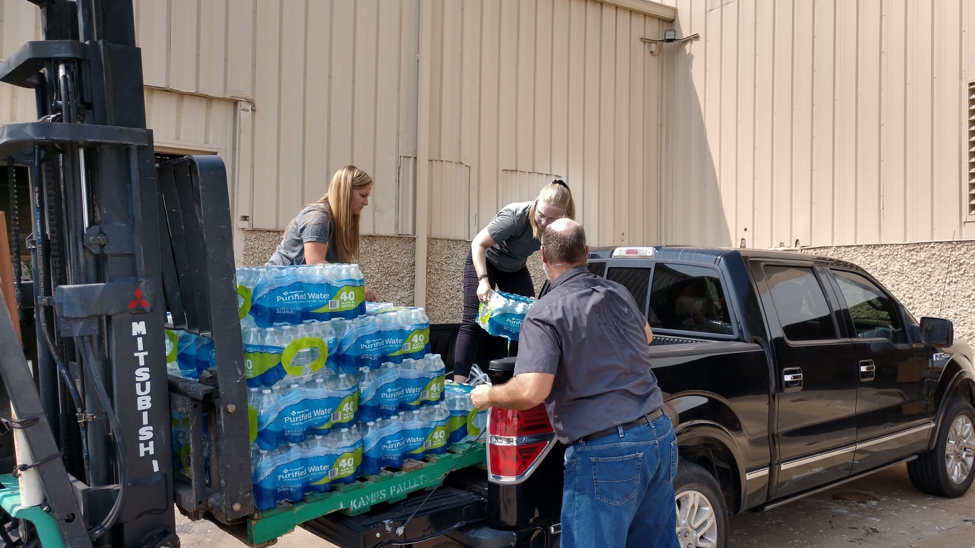 If you would like to donate your time or supplies to Habitat for Humanity, you can visit find their website local to your area, like the one for Dallas. There you can volunteer, make a donation and more.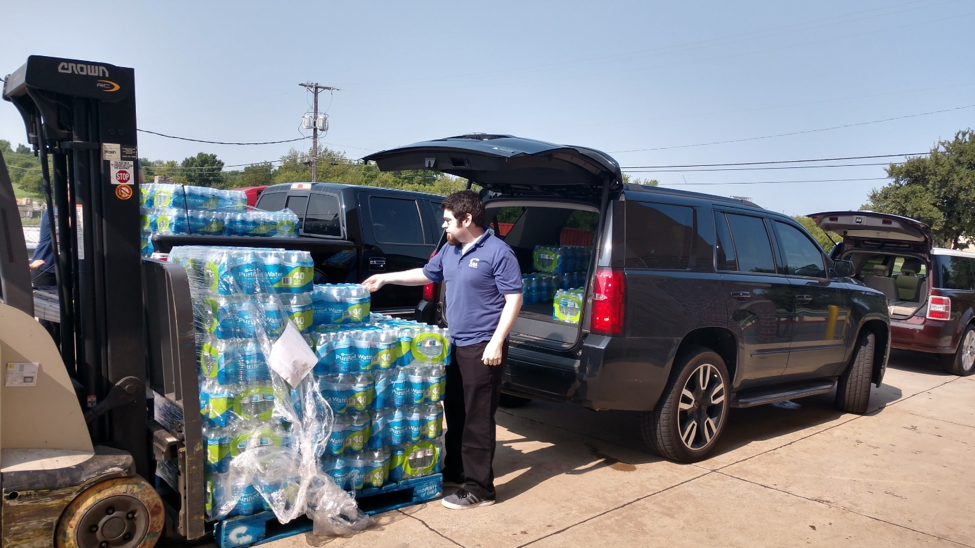 Publish Date: August 31, 2018 5:00 AM
---
Call Center - Basic Customer Service Solutions Over the Phone
What it is: A call center is something we all know about, but might not be able to define. The basic definition of a call center is a place to outsource your basic call needs such as:
Information gathering

Call handling from advertising

Conference registrations

Retail ordering
Call center reps are professional and can help your customers with easy tasks, offering customer service at any time of the day and sometimes in multiple languages.
A call center offers you 24/7 availability or backup for your own customer service after hours or during lunch breaks. The employees are reliable and you don't need to worry about the staffing and training.
When it's best suited for you: If you need to expand your ability to provide customers with the basic services they need while being cost-efficient. Call centers are best when your needs are more straightforward, complicated requests or urgent calls require expanded services such as an answering service.
Answering Service - Handles Complex Customer Service Needs Over the Phone
What it is: Answering services are an extension of your business and handle complex customer phone calls. Often these matters can be much more urgent than ones handled by a call center, these calls require empathy and an understanding of your business to find a solution, or to get the caller on the phone with the right person to find the solution to their need. Unlike a call center, operators for an answering service must handle decision making and are trained in your industry.
When it's best suited for you: This service is great for complex businesses such as restaurants, medical and law offices. When your industry is more complex, training costs rise and the need for professional customer service staff is important. Answering services provide a cost-effective way to add a team of customer service representatives and handles the training and staffing for you. If your calling needs are more complicated than a call center, an answering service may be right for you.
Contact Center - Customer Service Through Multiple Digital Channels
What it is: A contact center still offers phone answering but takes it a step further by offering more ways to answer your customer service needs through:
Emails

Social Media

Live Web Chat

And More
As customers are looking for more ways to interact with companies, contact centers are becoming important for those looking for fast responses across multiple channels. From answering simple requests through multiple channels to creating meaningful interactions that help build loyal customers, a contact center has you covered.
When it's best suited for you: This is best for companies where customers want a lot of ways to contact, with enough demand it becomes difficult to keep up with all of the requests. Chains of restaurants, retail locations, and generally B2C companies with a large footprint are good candidates for a contact center as opposed to a call center. Once customer interaction becomes complicated an answering service is your best bet, where you need more dedicated answering staff to handle more complex and urgent interactions, where social media, chat and email won't cut it.
Virtual Receptionist - an Off-Site Receptionist
What it is: A virtual receptionist is simply an off-site receptionist. This service is an efficient way to make sure that your customers aren't calling in and having to leave you a message if there is no one available to answer the phone. It's a cost-effective way to add another staff member to your team that already has the training to handle your services. Whether you need someone to take messages or want a live person to help ensure that the customer ends up on the phone with the right person, a virtual receptionist can help bolster your customer service.
When it's best suited for you: If your customer service needs are basic, a virtual receptionist is right for you. They don't replace a customer service representative, they put a more personal spin on your main (or only) business line. Virtual receptionists are great for small businesses and can be used in conjunction with a call center, answering service or contact center.
Chatting Services - Digital Chat Customer Service with Live Reps
What it is: Chatting services are ways to reach customers that can't talk on the phone at the moment or prefer a different method of communication. Generally, chat services offer an efficient way to help your customers on-demand, it's low commitment for them and is easy to use when multitasking. Chat services have taken many forms over the years, you can use them in-house or outsource to reps trained to help customers. Often chat services cover basic to complex tech support, sales inquiries, product questions and more.
When it's best suited for you: Chat services are great for companies that create and support technical products in hardware, software and services. It's a great way to answer questions customers may have if your product isn't overly complicated, or requires a little more of an investment from your customers. You can help close sales, keep customers happy with support and guide customers to the right solutions for them.
The Growing Industry of Chatbots: Chat services are currently evolving thanks to new innovations in artificial intelligence. Chatbots offer automated chat services that learn over time. They come with a basic to sophisticated array of answers and solutions for your customers but will adapt the more they interact with your customers. When they don't have the answers your customers need, they can transfer them to a live customer service rep. Chatbots are making it easier to add a chatting service to your website and one day it may be possible they can be automated for the majority of customer needs.
All of this is great information as you search for a customer service solution for your company. We at A Better Answer can help you with any of these solutions, and more.
Source: https://www.abetteranswer.com/blog/glossary-of-customer-service-solutions
Publish Date: August 29, 2018 5:00 AM
---
No matter the industry you are in, a great customer experience is vital to the success of your small business. There are enough challenges when growing a business without adding poor customer service to the mix.
These are five big reasons why customer service is so important to small businesses, and what it means to the future of your company.
1. Creates Retention and Builds Trust
Customers that feel they can come to your company and have a great experience are more likely to keep coming back. You can build trust with them by always offering a consistent experience.
The kicker is that building that trust takes time, but it can only take one instance to lose it. With enough great service, you can build some goodwill in case a mistake happens. Apple has spent years building up their reputation for fantastic service. They could make a mistake in one of their stores once, and you might be able to write it off. Imagine a company that has provided consistently poor customer service — they have an insurmountable task to rebuild trust.
Focus on starting with great customer service; the rewards are well worth the time and resource investment.
2. Service is a Differentiator
While customer service has always been a huge factor for the competitiveness of businesses, it's become even more crucial since the 2008 recession. Companies that didn't adapt and offer customers a great experience struggled, while those that went above and beyond (while still being smart about their profitability), were able to make it through the tough financial times and come out ahead.
You can see a live example of this in as odd a place as the American version of The Office. Dunder Mifflin was a struggling archaic idea of a company when the show started. They were a paper company in a paperless world. As the years moved on, and customer service DID become a significant differentiator, they began to bounce back due to their hands-on and personable approach. This is an excellent pop culture representation of customer service becoming a more influential differentiator for businesses and has the potential of ensuring your business stays afloat if your industry suddenly finds itself shrinking.
Great service helps you stand out from the myriad of competitors. By being the company to offer exceptional service, customers will start seeking you out. This can be very important if your market becomes oversaturated. Being the company that offers the same great products and services with the added benefit of customer service can help when you end up against too many competitors.
3. Customer Referrals are Vital to Small Businesses
Small businesses and tight budgets go hand-in-hand. Referrals from customers that are evangelists help small companies continue to grow, even when their sales team is at its bandwidth, and the marketing budget is spent.
Referral business is low cost to companies and can have a very successful close rate. Frequently referrals enter your sales pipeline with higher trust. In a recent Nielson survey, they found that 83% of people trust recommendations for products and services from people they know. Social media is spreading the word of favorable product recommendations faster than ever, and Facebook even has a special post style to ask for recommendations.
Your customer service becomes a catalyst for creating happy clients that are willing to recommend your company to their friends and colleagues.
4. Increases Opportunities to Upsell
Upselling customers is a vital part of growing a small business, in part because the cost of acquiring new customers is far higher than retaining them. This means that if you have products and services that can be expanded upon, you should be focusing some of your sales on your existing customers.
Closing a sale that has been poisoned by a bad customer experience can be near impossible, though. Customer service directly supports your sales team. If existing customers can't get the right information on a call, or feel they are not important, they'll move on to a competitor before long.
Upselling customers increases your profitability and allows you to focus more of your budget and resources to expand your business.
5. Can Have a Meaningful Impact on Your Culture
A culture of customer service starts with leadership and can have a direct impact on the happiness of your employees. If your customer service isn't valued and leads to frustrated clients, your team has to deal with the fallout. A culture of customer service can show your team that you care about them and your customers. It leads to more pleasant engagements and creates an empowered team who feel they can go above and beyond for their customers. This directly impacts the growth of the company.
In fact, companies that are growing are 21% more likely to emphasize customer service.
Small Company, Big Service
Customer service in a small company has a more substantial impact than at a big company. The specialists giving your customers a great experience can share their triumphs readily, and you can see and feel the successes. This gives you a big customer service advantage and is why customer experience should be top of mind for small businesses.
Source: https://www.abetteranswer.com/blog/5-reasons-customer-service-is-important-to-the-growth-of-small-companies
Publish Date: July 17, 2018 5:00 AM
---
Customer service leads to happy customers, and happy customers keep buying your products and services. It really is that simple on the surface, but there is more nuance.
It doesn't matter that you have excellent customer service alone, it matters how complete your offering is and how you dedicate yourself to it.
Why Retention Matters
The cost of acquiring customers is high; it includes marketing budget, sales time and delivering a product. The longer you keep a customer, the more return on your investment of sales time and marketing resources.
It's somewhere between 5 and 25 times more expensive to acquire a new customer instead of retaining one. This is why the largest companies in the world try to make you brand loyal and maintain your attention.
You should be focusing on keeping your customers over acquiring lots of new ones. The math works out as a far better way to grow your company.
So how do you keep customers? Customer service.
Customer Service and Retention
Your customer service is part of your sales process (even if it requires a different skillset). Think of it like you are "reselling" your customers on your product or services every time they need customer service.
You are selling them on the idea of continuing to use your product. You are giving customers confidence in their choice of your company, that they got the best deal for them (not always the least costly) and that there is no reason to look elsewhere because they are happy where they are. Whether you sell to consumers or businesses, this idea remains true. They view your support as part of the product.
By creating a great customer service moment for your customers, they will keep coming back. They can even walk away from these experiences more satisfied than they were before.
The better your customer service, the higher your retention will be. In fact, 52% of customers report poor service as their reason for leaving a provider. It's essential to invest the time, resources and culture so your service is a full customer experience.
A Complete Service Experience
Everyone thinks of customer service a little bit differently. It's easy to become too focused on one part of customer service when it's often multi-faceted. Customer service can be as simple as an easy and responsive scheduling system, digitally or by phone, or it can be a full team of expert troubleshooters.
Your customer service should exist in multiple forms. These are a few easy things you can do to help your service:
Make your website easy to navigate, and your contact information easy to find.

Ensure your phones always have a trained representative answering them.

Be available when your customers need you.

Interact quickly on digital platforms if you have them, such as Facebook.

Ability to problem solve, even if you don't have the solution yourself, know who does.
Make sure that whatever platforms you do use, they are always manned. It doesn't help you if your Facebook page never has anyone responding to comments. If no-one is monitoring your catch-all customer emails, then they'll become frustrated and feel ignored.
The best piece of advice for creating a customer service experience is to engage and manage whatever platforms you do choose to use.
The Fad Trap
There are always new ways to engage with customers to help increase retention. No matter what releases, apply the above advice. If you can't integrate it into your business or dedicate your staff to it, don't use it.
Chatbots have become a popular addition to company websites and are a fantastic way for customers to get basic questions answered, but if you don't have a service team to back it up for the more complicated conversations they can taint the whole customer experience before you ever get a chance to talk to them. Supporting a chatbot with both an answering service and chat representatives allows your customers to have a complete service experience for their complex needs, no matter how they choose to escalate the conversation.
Conclusion
Your sales process never really stops. Customer service is an extension of your sales team. They keep your customers happy and willing to spend more money with your business.
The key is to create a complete experience and dedicate yourself to your chosen platforms or work with a partner who can do that for you. If you have strong customer service, then you'll retain more customers and grow a more profitable company.
Source: https://www.abetteranswer.com/blog/how-customer-service-and-retention-are-related
Publish Date: July 12, 2018 5:00 AM
---
Call Handling Hero® — Sandra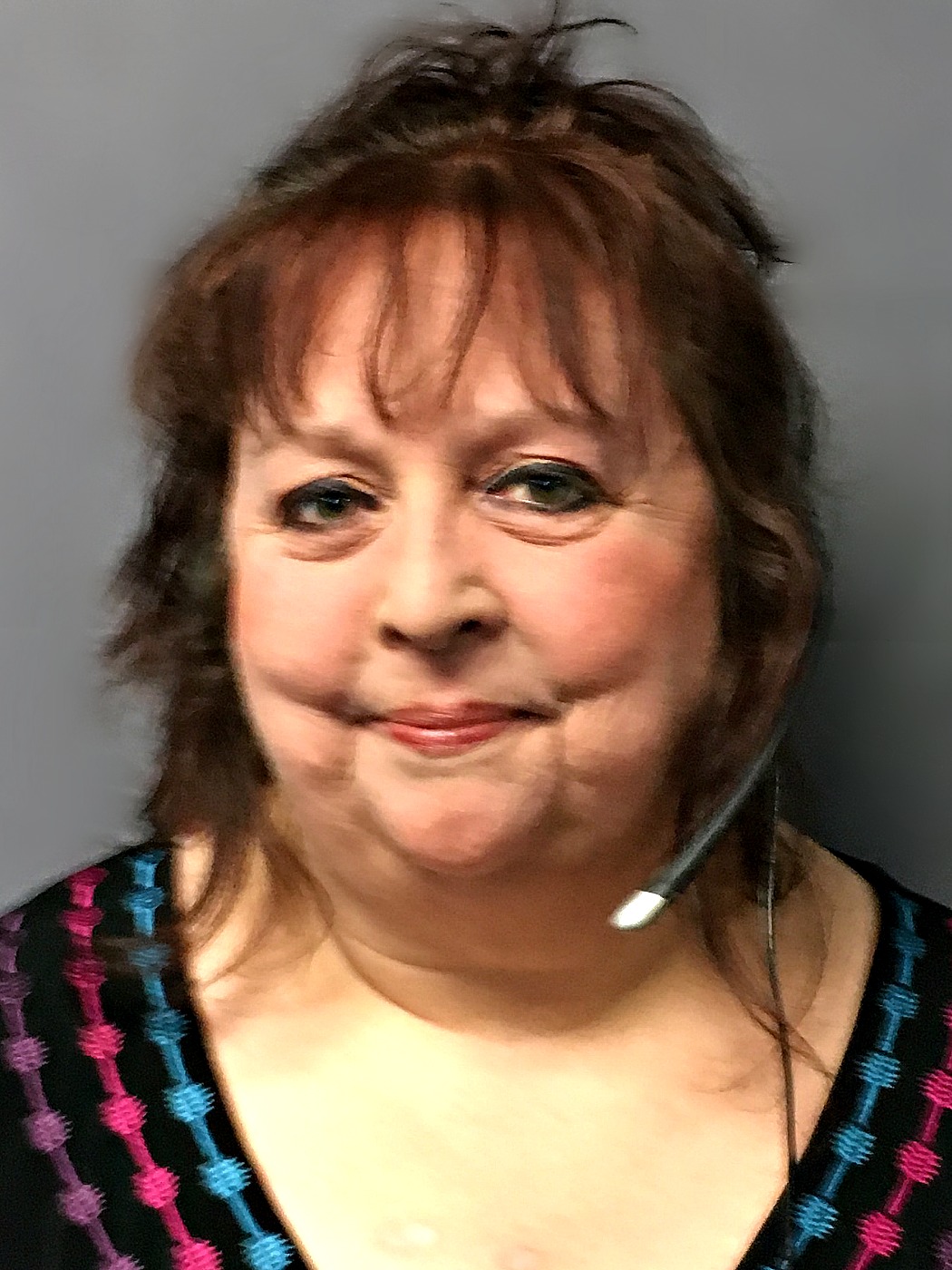 Our May Call Handling Hero® Sandra received a call from a resident of a high-rise because water was leaking into his apartment from above. Flooding is never something anyone wants to have to deal with, and she knew she had to take action. Sandra quickly realized something wasn't right, though, because the name of the apartment complex didn't show up on her list of properties. She called the management company; it turns out they had just acquired the building, and the transition process was ongoing.
Sandra followed her gut, and because of it, the management company sprung into action to help the resident resolve his watery predicament and possibly save serious money on repairs. The management company was happy to assist, and Sandra was able to save a resident a headache while facilitating excellent customer service in a complicated time for any company. Sandra's actions earned her our Call Handling Hero® award for May 2018.
Source: https://www.abetteranswer.com/blog/may-2018-call-handling-hero
Publish Date: July 3, 2018 5:00 AM
---
Whether you should provide great customer service isn't a question, yet determining what form of department or partnership is right for your company can be perplexing. Factors including cost, time and effort all weigh heavily on the decision on whether to build and train an in-house customer service department or to outsource and partner with someone like an answering service.
There is more at play than just logistics, the goodwill of your customers may rest on making the right decision. If you are in the process of making this decision, we are breaking down the factors relevant to you.
Building an In-House Department
Building an in-house customer service department can end up being costly, but worth it for certain companies. It's important to factor in that hiring, training and maintaining an entire team of customer service representatives can take a lot of time and money, making this route prohibitive for some companies.
Advantages of In-House
Your customer service representatives will be closer to your business.

Offers customers direct access to specialists, especially if you are in a tech industry.

If your business is continually shifting, it may be easier and less expensive to train an internal team on these shifts than a partner.

Can be more cost effective for complex products and services to train an in-house team than training an outside team on your company.
Disadvantages of In-House
Can require creating a new position or positions, and hiring new employees with all the overhead that entails.

High cost of training and time-consuming. Not just training staff on nuances of your business, but on customer service itself.

Have to own and maintain the equipment for a team, as well as own or rent space.

If you need to be available at night, or even 24/7, it makes managing staff more complicated and is not efficient for occasional calls.
Outsourcing with a Partner
Outsourcing to an answering service partner is a great way to save on costs, risks and training time. Working with an outside partner can become complicated for highly specialized businesses, or products/services that require certifications or vast amounts of knowledge.
Advantages of Outsourcing
On-call hours mean a partner is available 24/7 if you need them, without wasting efficiency.

The right customer service partner will be experts at providing customer service without training.

Can support your team when they are not able to answer phones directly, and versatile in multiple levels of service.

Independently located, often with backups, ensuring your customer service never goes down.
Disadvantages of Outsourcing
Requires in-depth training on complicated businesses to be able to offer independent service on demand.

Not as agile as an in-house department to new company changes.

Not always able to escalate a situation as easily as an in-house department (depends highly on industry and logistics with partner company)
What You Don't See Coming
Ever been stuck in the elevator and been unable to field customer calls? We've heard of it happening. If that were to happen to one of your customer service representatives, an answering service partner could quickly step in to make sure your phones are getting answered when the unforeseen happens. This includes bad weather, internet outages and more. It could also include finding a partner in a warm climate, so the winter weather isn't a factor for your customer service. An outside partner offers a layer of redundancy and safety against what you don't see coming.
The Middle Ground
So far we've explored the idea of absolutes for the most part — either working with an outside partner or creating an in-house department. It may actually work out that the best course of action is a combination. An answering service can provide support after-hours and during lunch hours for both large and small teams. Certain partners can handle parts of your customer service business as well, answering for medical services through the night and escalating emergencies to the on-call physician or nurse.
These combinations of customer service teams allow for an efficient set-up and one that can make sure your customers are always getting what they need while also being budget friendly.
Certifications
Sometimes certifications can be a restrictive part of your business, with representatives or specialists requiring precise training. This can lead to a situation where the best course of action is to create an in-house team, yet other times it can save you a headache and a lot of money working with a certified partner. HIPAA compliance is both mandatory and prohibitive when working with an outside partner, yet if they are already certified and compliant it saves you the time and energy of training a team, setting up the safeguards, and enforcing them.
Focus on What's Right for You and Your Customers
The main thing when making this decision is to do what is right for your business and your customers. What will keep them happy and continuously returning to you? Complex companies should consider a hybrid or in-house solution, while many other companies would benefit from the cost savings and an expert customer service team of an answering service partner.
Source: https://www.abetteranswer.com/blog/when-to-train-a-customer-service-team-and-when-to-find-a-partner
Publish Date: June 28, 2018 5:00 AM
---
Call Handling Hero® — Michelle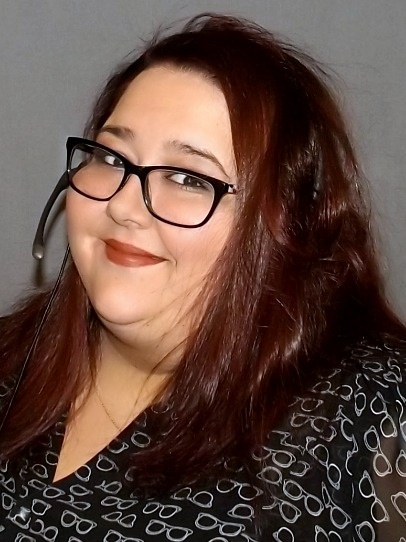 Michelle faced a logistical problem in the waning hours of the night. The ABA offices started receiving calls from patients from an office we didn't service. This lead to patients being unable to find solutions as there was nowhere to send them. Luckily, the medical professional on-call was able to reach Michelle and she lept into action.
As it turns out, the calls were coming from a customer's branch that used a different service. The forwarding number had been directed to A Better Answer's number instead of their own service. Michelle was able to help their medical professional identify the problem so it could be resolved, and even set up courtesy service until noon the next day so they could take the steps to resolve the issue without disruption to their patients.
Great job, Michelle! Your follow-through, sleuthing and great customer service makes you an amazing March Call Handling Hero®.
Source: https://www.abetteranswer.com/blog/march-2018-call-handling-hero
Publish Date: April 23, 2018 5:00 AM
---
We all love to hate some of the awful customer service reps we see in movies and on TV because sometimes we can relate so closely it hurts. Here are some of our favorite customer service reps and why you never want them anywhere near your customers (except one).
1. Ghostbusters
It's hard not to love the receptionists in both the original Ghostbusters and the recent reboot. They each bring a unique brand of humor to the situation, yet neither is really good for your customers.
Janine Melnitz's apathy and sarcasm help her balance the rest of the team's unadulterated enthusiasm for catching ghosts, yet you'd never want her answering your phone and talking to your customers the same way. Her abrasiveness would have customers running to your competitors faster than you could imagine.
Chris Hemsworth's Kevin is less offensive, but basically useless. His completely clueless attitude is hilarious, especially from Thor himself. This is also the antithesis of what anyone's customer service should look like. Kevin didn't even know what the Ghostbusters did after he took the job!
2. Office Space

While Office Space may be a near perfect satire of the workplace at the turn of the millennium, it also gave us the easily relatable "just a moment" answering line, again and again. Too often it seems we are talking to a recording or a broken robot and are left feeling unimportant. Don't ever let your customers hear the same canned answer from call to call. Listen and adapt to your customers, and don't shove them on hold right away every time.
3. Nick Burns - Saturday Night Live
The computer guy with a fantastic mustache and killer knowledge of everything computer related. Yet, he is impatient, a know-it-all and generally not a great person. Expertise is something that shouldn't come with a chip on anyone's shoulder. Instead, bring a great experience when your customers are in need of help. The next time they are ready to make a purchase, they will think of you first.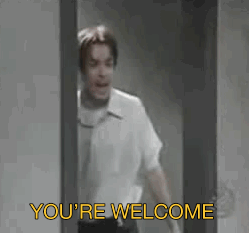 4. April Ludgate
While Ron Swanson of Parks and Recreation may have been a strong Libertarian that was trying to dismantle the federal government from the inside, it doesn't mean you should want a receptionist like April Ludgate. Her cold tones and systematic dismantling of any semblance of organization have left the parks department director without a single meeting for months at a time. While Marchtember Oneteenth may sound like the perfect day for a meeting, good luck trying to find it on a calendar.
5. Pretty Woman
The poor front desk customer service in Pretty Woman is so satisfying, as we get to see Julia Roberts get her sweet revenge. While we just love rooting for her, she should never have had to go back in the first place. It's important to never judge any of your customers, or else you could lose their business, or at least the commission.
6. Soup Nazi
Soup is serious business, and it's important to take pride in your work, but not to the point the Soup Nazi did in Seinfeld. Jerry and George cross the threshold of his restaurant terrified to make the wrong move or lose their soup. While the hilarious setting leaves all of us wondering if the soup is worth it, the loss of customers certainly wouldn't be.
Honorable Mention: Kenneth Parcell
We didn't want to fill this list with only bad examples of customer service. While Kenneth Parcell might be focused internally at 30 Rock, he is a prime example of who you want at the forefront of your customer relations. No one has the drive, energy or lifespan of the mythical Kenneth. His smile and willingness to go the extra mile (or many miles) for his coworkers are a prime example of how we should all approach customer service. Provide an experience they didn't dare hope to ask for and you'll have lifelong customers. Kenneth is the true magnificent peacock of customer service.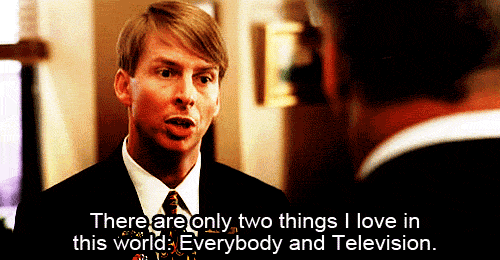 As fun as it is to look at these famous examples of terrible customer service, this should never be your reality. To build excellent customer service, focus on your expertise, willingness to go the extra mile, and always keep one eye on both your needs and those of the customer. If your customer service needs extra support, a professional answering service can bring expertise and friendly interactions with your customers when you can't.
Source: https://www.abetteranswer.com/blog/the-6-worst-customer-service-reps-from-tv-we-all-love
Publish Date: February 20, 2018 5:00 AM
---
Lindsay earned her spot as the Call Handling Hero® for January by being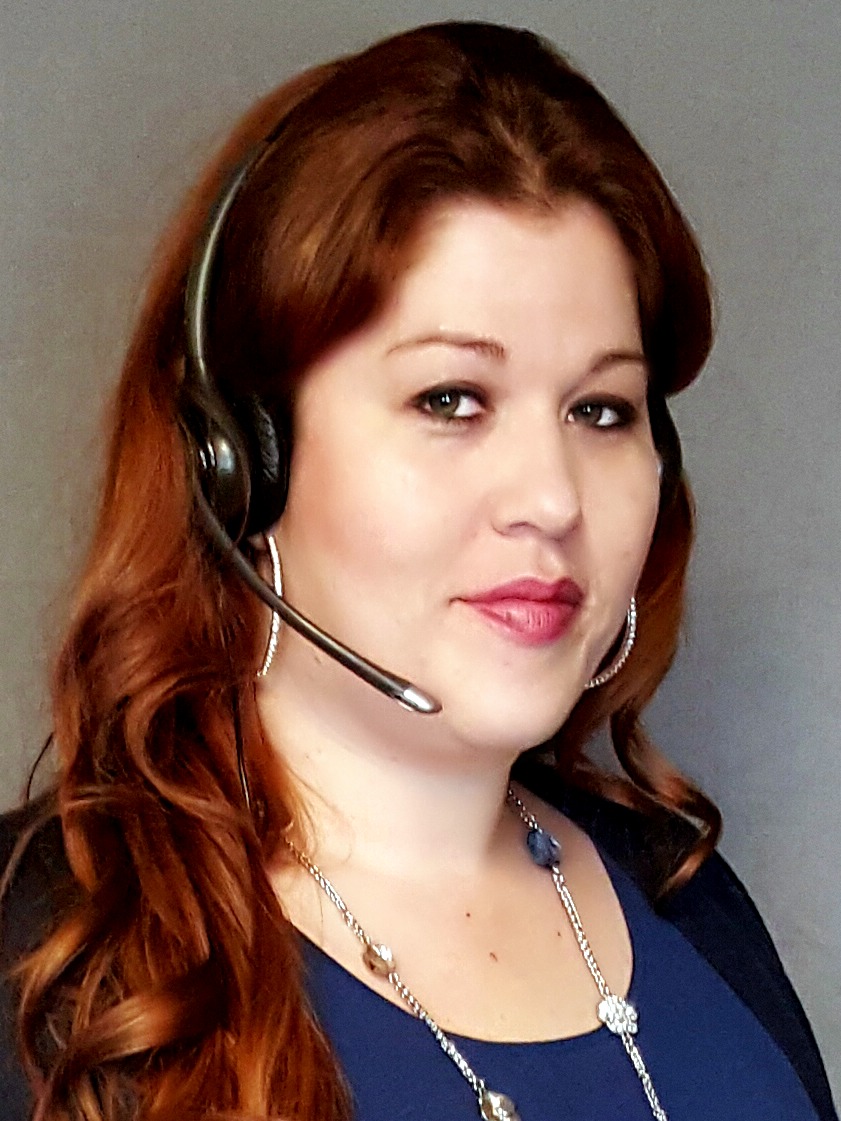 vigilent and acting quickly.
Call Handling Hero® — Lindsay
Lindsay answered a call one Saturday afternoon to find a very frustrated caller who needed to get her ninety-year-old father's medication as soon as possible. The caller had spent the day before waiting for the prescription to be filled so she could go pick it up, but it seemed something had gone wrong and the pharmacy never received the prescription. The caller was upset and worried about her father — rightfully so. Lindsay knew she had to act and escalated the call immediately to the physician's assistant when the on-call practitioner wasn't able to help. She was able to work with the PA and get the situation resolved quickly, much to the relief of her patient.
Thanks to Lindsay's persistence she was able to get an elderly man the prescription he needed and earned her place as January's Call Handling Hero®. Our clients rely on our out-of-the-box thinking often needed in difficult times. They appreciate our quality of service and care we extend to their customers.
Congrats to Lindsay as our Call Handling Hero®!
Source: https://www.abetteranswer.com/blog/january-2018-call-handling-hero
Publish Date: February 19, 2018 5:00 AM
---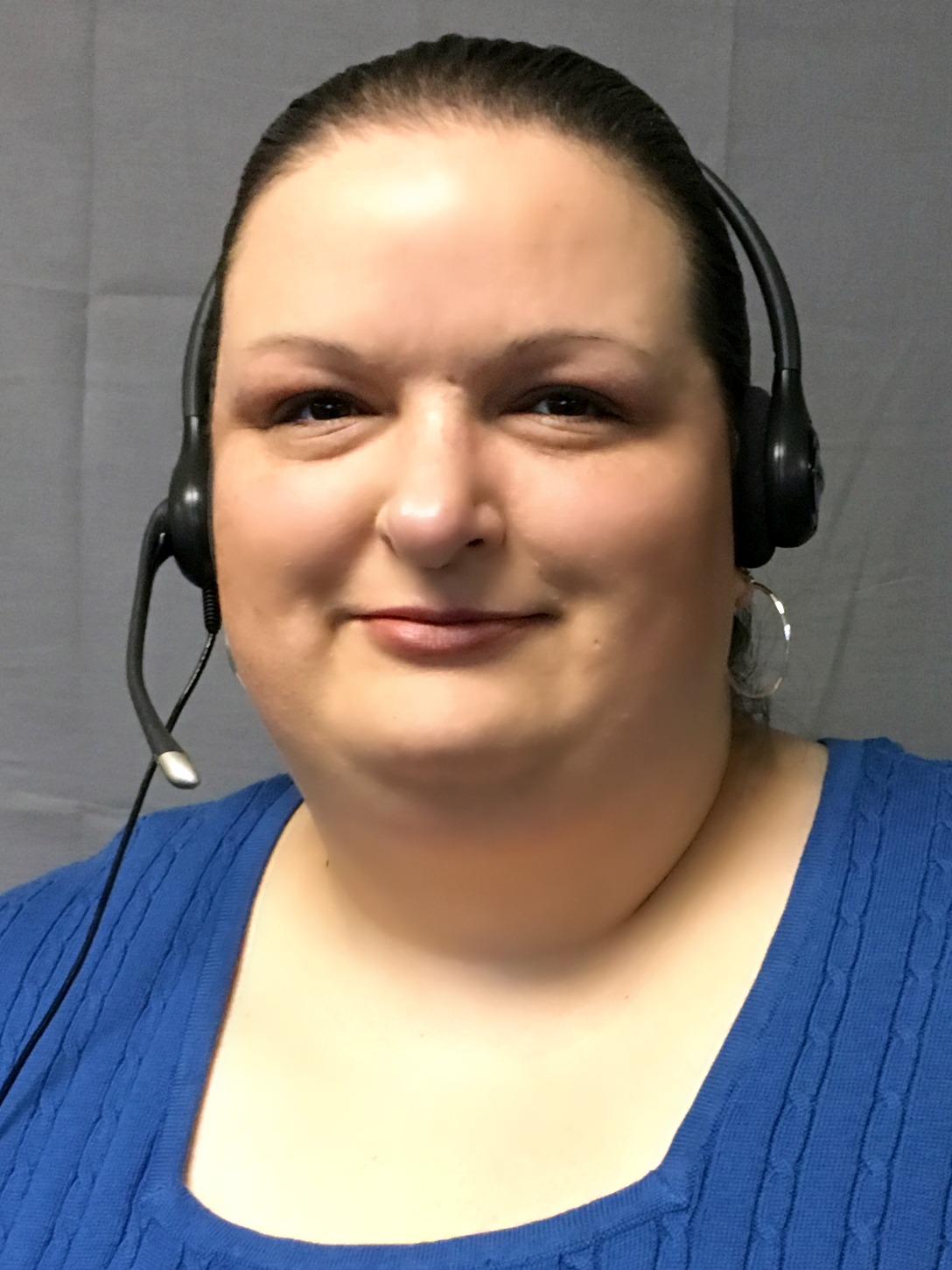 Our November Call Handling Hero was able to quickly and effectively manage complicated healthcare calls and get the callers the resolution they needed.
Call Handling Hero® — Melissa
Holiday weekends can be challenging for getting complications with medical prescriptions resolved, especially when a patient is in pain but doesn't consider it an emergency. Melissa became our Call Handling Hero when she went above and beyond by reviewing a note from a previous caller who needed to refill their pain medication, but they didn't feel it was an emergency and were out of refills.
Melissa called the patient back and helped her navigate the holiday weekend with the doctor out until Monday morning. Melissa was able to work with the doctor's office and get the patient a new prescription called in so she could get the medication she needed. Congrats to Melissa as our Call Handling Hero®!
Runner Up — Martha
Martha was faced with a difficult situation, a call from a patient about chest pains. He was trying to get more information and schedule a stress test. Martha immediately marked the call an emergency and worked with our client to help the patient get the care he needed.
Great job, Martha!
Source: https://www.abetteranswer.com/blog/november-2017-call-handling-hero
Publish Date: February 5, 2018 5:00 AM
---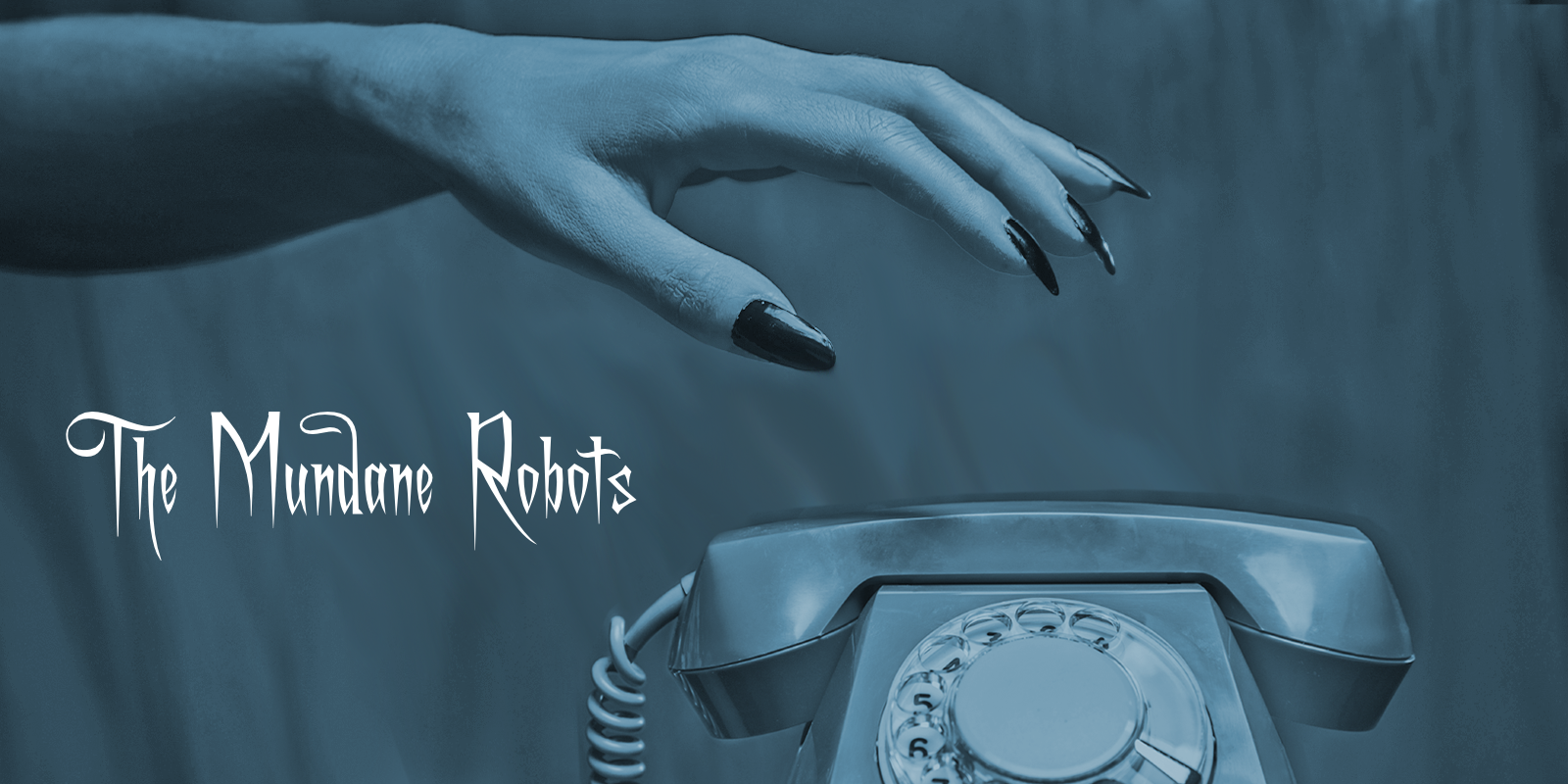 Today, we have the second story in our series "Customer Service Horror Stories." We've all had bad customer service experiences, but sometimes they can feel far more like a horror story than just a mundane experience.
The Mundane Robot Takeover
Today was like any other day. The sun was out, and Steve was leaving a review for his newest phone case online. No sooner did Steve hit enter that a response was posted. "Thank you so much for the time and effort in reviewing our product. It is much appreciated and so is your business." Steve looked and every review had that response, good or bad. Odd.
Steve went on with his day, finally heading out for lunch, and as he walked into his favorite sandwich place, he looked around. The usuals weren't there. Instead, he saw a robot behind the counter. Steve would normally find this odd, but not today.
As Steve stood in line, he saw the robot take order after order, always suggesting the same ham and cheese sandwich. It seemed unable to take any other order, no tuna clubs, no turkey avocado subs, and when someone asked for a peanut butter and jelly sandwich he thought he saw a spark fly out of the robot's neck.
Steve saw there was no way he was going to get his order, so he decided to leave and try the store next door. Same story. Same with the next store, and the next, and the next. Every place Steve went were robots, and every one could only give a handful of responses.
Steve's eye started twitching. No matter where he went, he couldn't get a conversation started with any of the robots. He couldn't customize an order, he could only get a handful of emotionless and canned responses from anyone.
As Steve wandered, he started seeing less and less people, and more robots. Soon everyone he talked to gave him cold, unfeeling answers about the weather, asked him about his uncle from his father's side and the latest dollar menu items.
Steve could feel his palms sweat, and both eyes were now twitching. All around him the same questions, and the same answers. Who can withstand that kind of torture?
How to Avoid This Horror Story: Avoid Canned Responses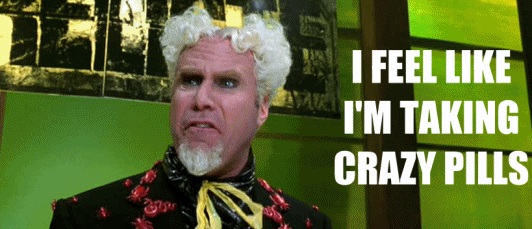 Steve's brush with robotic automation is a great example of what can happen when you rely too heavily on scripts and canned responses. They can drive your customers a bit nuts. It's important to be able to adapt to your customers needs. With the rise of automated chat services remember that human touch still matters. Focus on training your customer service representatives on the common topics they will need to cover, but teach them how to respond and improvise while being true to your product or service.
Want to avoid horror stories like this one? Contact us today for a quote, or click the box below. Stay tuned for more tales of customer service woes to avoid...
Source: https://www.abetteranswer.com/blog/horror-stories-mundane-robots
Publish Date: October 27, 2017 5:00 AM