3 Things to Avoid When Using a Virtual Receptionist - Ambs Call Center - ContactCenterWorld.com Blog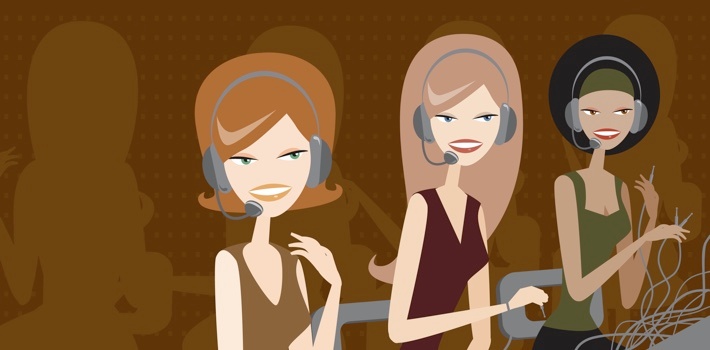 Most virtual receptionist services will answer your phone twenty-four hours-a-day, seven days-a-week. They often call this 24/7. Beware, not all 24/7 coverage is the same.
Around the clock live coverage is expensive to provide, and some smaller or newer virtual receptionist answering services take creative shortcuts. There are three things to be aware of. While none are bad, they can provide you with less than what you expected.
Automation
During times when virtual receptionist answering services don't normally have many calls coming in it isn't cost-effective for them to have staff sitting there waiting for the phone to ring. As an alternative everyone goes home, and they fully automate their operation.
This automation functions much like a high-end answering machine. Their computer answers calls and prompts callers to leave messages. Sometimes callers can even specify if their call is an emergency.
If the caller indicates the call is urgent, then the system automatically reaches you. In other cases the system mechanically contacts you whenever anyone leaves a message. Both scenarios can result in many unneeded interruptions.
Reverting to full automation when not many calls come in saves both you and them money. This is fine – assuming they let you know and you agree to this – but if you expect real people to answer your calls 24/7, this presents an unpleasant surprise.
Outsourcing
As an alternative to fully automating call processing during slow times some answering services outsource their third shift or some weekend work to other call centers. Most times this works okay, but sometimes problems can crop up, as it adds another layer of complexity. Another concern occurs when the quality isn't consistent between the two service providers. This is frustrating for callers and can cause problems for you.
Usually virtual receptionist answering services won't tell you if they sometimes reroute your calls to another call center. If everything works as it should, then you won't likely know either. But if problems occur, this can cause quite a dilemma.
Reduced Hours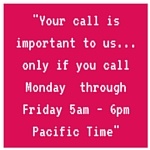 A few virtual receptionist answering services only provide partial coverage, often skipping third shift or weekends. Others only provide business hours coverage. In these instances they may offer an automated solution outside their normal hours or they may route your calls directly to voicemail.
In case you're wondering Ambs Call Center staffs their office 24/7 to answer your calls around the clock.
Source: http://blog.ambscallcenter.com/3-things-to-avoid-when-using-a-virtual-receptionist
Publish Date: February 24, 2016 5:00 AM
---
PREMIUM

ConceptCall
(VIEW OUR PAGE)

Аутсорсинговый контакт-центр ConceptCall| КонцептКолл специализируется на исходящем и входящем телемаркетинге: мы предоставляем услуги по осуществлению холодных звонков и продажи по телефону, проводим...

(view more)

PREMIUM

Avizent Ltd
(VIEW OUR PAGE)

Advanced AI technology and Natural Language Processing delivered to clients in the Cloud that harnesses both voice and digital conversations. The focus is on building an environment where intelligent ...

(view more)

PREMIUM

HigherGround, Inc.
(VIEW OUR PAGE)

HigherGround develops data collection, information storage, and interaction analytics solutions that easily transform data into actionable intelligence, enabling operational optimization, enhanced per...

(view more)
---

View more from
Ambs Call Center
Recent Blog Posts:
| | |
| --- | --- |
| Can Your Answering Service Provide These Medical Call Center Services? | December 11, 2016 5:00 AM |
| 4 Reasons to Use an Answering Service for Electricians | November 28, 2016 5:00 AM |
| What Does a Virtual Receptionist Do? | November 15, 2016 5:00 AM |
| Call Recording Essentials You Should Know | October 29, 2016 5:00 AM |
| 6 Reasons to Use a Property Management Answering Service | October 20, 2016 5:00 AM |
| What is a Virtual Receptionist? | October 11, 2016 5:00 AM |
| 4 Tips for Setting up a HVAC Answering Service | September 29, 2016 5:00 AM |
| 6 Technology Tools Your Medical Answering Service Should Provide | September 20, 2016 5:00 AM |
| Four Key Traits to Look for in a Telephone Answering Service | September 15, 2016 5:00 AM |
| Established vs. Start-Up, Which Answering Service is Right for You? | September 12, 2016 5:00 AM |