4 Key Benefits to Call Recording - Ambs Call Center - ContactCenterWorld.com Blog
---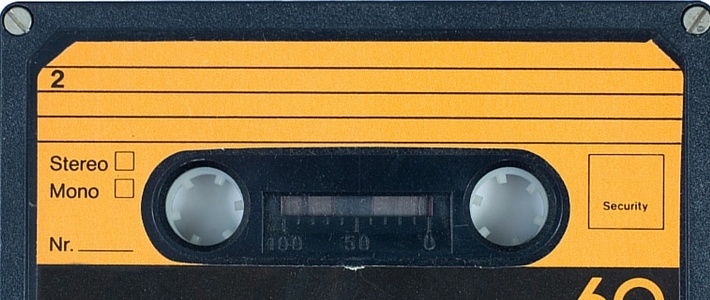 Some telephone answering services record all the calls they answer. Other don't. Does it really matter? Why should you care?
Here are four reasons why professional telephone answering services record their calls. Make sure your answering service is one that does.
1. A Dispute Resolution Source
Having a recording of a phone conversation is key to resolving conflicts. Disputes can occur over what people said and when they said it. Recordings also reveal things people failed to say. Our memories at times prove incomplete. But a recording provides an accurate record of the communication. Most conflicts over communication issues are immediately resolved after listening to a call's recording.
Answering services that have confidence in the quality of their service record their calls. Furthermore they are open to share the recording if a question arises. If you have nothing to hide, there is no reason not to record calls.
2. A Verification Method
What if you need to double-check a phone number, confirm an email address, or verify credit card information? A voice recording of the call makes this easy to do. Imagine having a voice backup just in case there is a question about a typed message. Most all messages an answering service takes are completely accurate. But knowing there is a way to verify information is a nice assurance.
3. A Legal Resource
No one wants to be sued. If a lawsuit happens and a phone call looms as a critical element in the case, what a relief it is to have access to a complete recording of the call. Without a tangible record it becomes an issue of one person's word against another. No one knows who a jury will believe, but a clear recording of the transaction removes all doubt.
4. A Quality Assurance Tool
A side benefit of call recording is quality assurance. This is why leading answering services install software to record calls. They also add servers to store messages as a means to assess the quality of their staff. Every answering service thinks they provide quality service and claim that they do. But, those who are serious about quality record all their calls. Then each week they check a random sample of the recordings. This is to ensure their staff continues to meet their high quality standards.
An answering service without call recording capability can't make this claim.
Digital Convenience
Modern call-recording systems are 100 percent digital. This means it's easy to record calls, store the results, attach metadata, and share files. This way it's easy to log in and listen or attach a call recording to an email message and send it anywhere in the world within seconds.
Call recording is a given at leading telephone answering services. If you want the best for your business, pick an answering service that records all their calls.
Source: http://blog.ambscallcenter.com/4-key-benefits-to-call-recording
Publish Date: March 24, 2016 5:00 AM
---
PREMIUM

CTI Software
(VIEW OUR PAGE)

CTI Software is the creator of custom application called Davos, which complements the telephone client solutions with intelligent features such as automated call attendant, call recording and archivin...

(view more)

PREMIUM

ConceptCall
(VIEW OUR PAGE)

Аутсорсинговый контакт-центр ConceptCall| КонцептКолл специализируется на исходящем и входящем телемаркетинге: мы предоставляем услуги по осуществлению холодных звонков и продажи по телефону, проводим...

(view more)

PREMIUM

Future Gen International Pte Ltd
(VIEW OUR PAGE)

Outsourcing provider of English Call Centre services, Audio Transcriptions, Big Data ETL (Extract, Transform, Load) , Big Data Visualization, Big Data Predictive Model Generation
---

View more from
Ambs Call Center
Recent Blog Posts:
| | |
| --- | --- |
| Can Your Answering Service Provide These Medical Call Center Services? | December 11, 2016 5:00 AM |
| 4 Reasons to Use an Answering Service for Electricians | November 28, 2016 5:00 AM |
| What Does a Virtual Receptionist Do? | November 15, 2016 5:00 AM |
| Call Recording Essentials You Should Know | October 29, 2016 5:00 AM |
| 6 Reasons to Use a Property Management Answering Service | October 20, 2016 5:00 AM |
| What is a Virtual Receptionist? | October 11, 2016 5:00 AM |
| 4 Tips for Setting up a HVAC Answering Service | September 29, 2016 5:00 AM |
| 6 Technology Tools Your Medical Answering Service Should Provide | September 20, 2016 5:00 AM |
| Four Key Traits to Look for in a Telephone Answering Service | September 15, 2016 5:00 AM |
| Established vs. Start-Up, Which Answering Service is Right for You? | September 12, 2016 5:00 AM |