Answer-4u - ContactCenterWorld.com Blog Page 2
You're a business, you have a certain image and professionalism to maintain. That's fine – in fact, that's necessary, but if you stay too straight-laced, too tight-lipped, you're apt to find you're keeping your customers at arm's length.
This professional coldness didn't work when shops only had a man behind a counter to promote their brand and it certainly won't work in the social media era. When so much interaction takes place through screens, it's vital that you assert your humanness when you engage with others online.
Social media has made communication with your business available permanently, and people expect to be welcomed with open arms. Or at least treated like human customers – regardless of the distance between you. So if you want to keep them happy and coming back then follow these 3 simple ways to improve engagement:
Think again about the words you use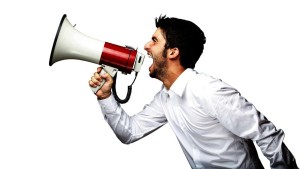 When you write a post or respond to a customer message, always bear in mind you are a human talking to another human; it just so happens there's a screen between you.
So be polite, be considerate (surely something you would be even if you weren't representing your business) but be a little colloquial too. Make a joke, use an emoticon if you really must.
Whatever you do, don't rely on a series of robot like pleasantries and business speak. The internet is young, accessible and familiar and so too is the tone of voice employed online. Customer expectations have moved on and no one wants to engage with someone who won't drop the script.
Learn to be a conversationalist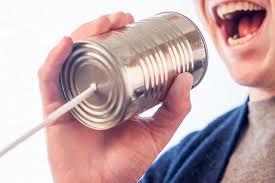 Take on board verbal cues and employ mimicry. This goes hand in hand with don't be a robot. 9 times out of 10 you can tell how the customer wants to be engaged with from how they initially interact with you.
There will be some on social media who do want you to stick very much to the script, at least in terms of formality. Their post will be concise and polite and will likely not have an opening or end pleasantry. They're there to give you information and to come away with something valuable in return.
If you do get a 'Hello' and it ends with 'Have a great day!' then this someone who is receptive to familiarity – utilise it. An exclamation mark (at least when not used to express displeasure) is usually a sign that you can have some mild banter about the weather, how you're glad it's Friday or how lunch can't come soon enough.
If you get an emoticon this is all but a green light that an informal approach is the best way to engage.
Master being assertive while avoiding aggression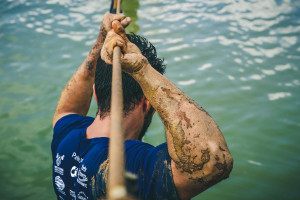 When presented with an unhappy customer – something every business will unfortunately face at one time or another – it is pivotal you walk the fine line between assertive and understanding.
This is the rare instance where mimicry won't work, meeting anger with anger will only lose your company business and threaten its reputation. In an age where customer complaints are written for the rest of the world to see, it's essential that the way you deal with it is quick, professional and ends in some form of resolution.
Your sole aim is to calm the situation down and ensure the customer walks away feeling as though they were listened to, sympathised with and that a resolution was reached.
Everybody has the right to complain when a product or service doesn't deliver what was promised. Once that complaint has been made and you've apologised for any disservice, move swiftly on to a solution. As social media is a window into your business, the last thing you want is to drag out a conversation that focuses on a mistake or flaw of your business.
However, don't allow this to lead to overcompensating and going too much the other way, apologising profusely and allowing the customer to build up steam. If they're angry then sympathise, don't shrink. Remember, engagement online is just a person speaking to another person, with all the trimmings of respect still applying.
Social media may be a new form of communicating with your customers but there is already an etiquette to work to, so it's more important than ever that you engage with them well.
Source: http://www.answer-4u.com/news/how-to-engage-with-customers-better/
Publish Date: August 3, 2016 5:00 AM
---
You have a great idea. You think your startup would really catch on. You're inspired. Unfortunately, you're also working a full-time job that you can't afford to quit.
You're not alone. Most startups are founded by people with full-time jobs; 70% of them are married, 60% have at least one child, and their average salary is less than $50,000 (around £38,000). Vast riches and zero responsibilities clearly aren't a prerequisite, but learning from those solo founders who forged a path ahead of you can immensely improve your chances of success.
Stay on the Right of the Law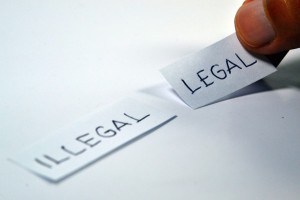 Founding a new business while you're currently employed can send you into tricky legal terrain, and it isn't rare for former employers to send their lawyers after startups that do manage to thrive.
Make sure you're on solid legal ground. You should be working on an idea unrelated to the business of your employer that will not grow to compete with them, and you absolutely cannot work on your business using their equipment or on their time. Cover yourself by discussing the project with a lawyer and having them go over your employment agreement.
Start Slow to Grow Fast
Paul Graham, co-founder of the startup incubator responsible for funding such companies as Dropbox, Airbnb and Reddit, defined the startup as 'a company designed to grow fast.' However, premature scaling is the most common cause of startup failure.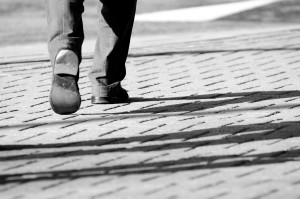 How can you expect to grow fast if doing so represents such a risk? Crawl before you run. When you're still working full-time, dedicate yourself to building a solid foundation. You won't be able to handle clients during business hours or devote your every waking minute to growth, so don't try. Instead, concentrate on perfecting your product, testing the market, and defining your brand. This is the warm-up period where you stretch your legs, check for weaknesses, and get ready for the upcoming dash when you finally say 'I quit'.
Don't Go It Alone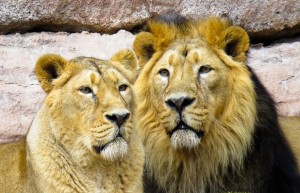 Two heads are better than one in the startup game; on average, you'll attract 30% more investment, grow your customer base 3 times faster, and be drastically less likely to commit the premature scaling faux pas mentioned above when you find a co-founder.
Two fully invested partners can share the burden of responsibility, collaborate on creative projects, motivate each other, and cover a greater range of skillsets. Most importantly, a partner helps prevent the tunnel vision that often throws solo founders off-track. Try to find someone with skills that complement your own. If no potential candidate comes to mind, consider joining a founder matchmaking service, such as FounderDater or CoFoundersLab.
Take Care of Number One
Number one is not your business; number one is you. As the founder of a start-up, you are your own most essential asset, and, just like any other tools, your mind and body will wear out if not taken care of.
A lack of sleep and the stress of pushing yourself during every waking hour can take its toll on your immune system, and depression can develop with astonishing ease when you choose to forgo your social life. Make sure you eat right, stay connected to your closest family and friends, and take the odd weekend off to unwind and regenerate.
Founding a startup around a full-time job isn't easy, but that doesn't mean that it's impossible. Follow the advice provided above to make sure your startup will flourish when you finally do throw off the ball-and-chain of the 9-to-5.
Source: http://www.answer-4u.com/news/full-time-workers-kick-start-startups/
Publish Date: July 20, 2016 5:00 AM
---
Good copy is a vital part of your website's ability to attract customers and rank well with Google, but even the most engaging copy needs to be refreshed once in a while if it's to continue performing effectively. Here are 5 warning signs that your copy is in need of change.
Your Customer Base Has Evolved, But Your Content Hasn't
Your content should represent your business, but it's even more important for it to represent your customers. Even the most fabulous copy won't hit the spot if it's aimed at the wrong audience.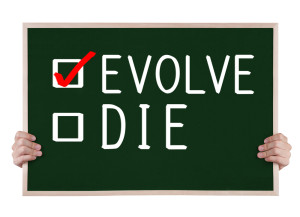 Let's imagine you offer technological equipment, and you've evolved from selling to fellow techies to targeting the common man. Your content might have been the cat's pyjamas when aimed at the informed, but how is all that jargon going to appear to the layman? They'll probably bolt when they can't make head or tail of things. Want new customers? You need new copy.
You're Speaking to the Wrong Google
Nothing stands still on the old interwebs, Google least of all. Their algorithm dictates where your website ranks on search engine result pages (SERPs), and that algorithm is refined over time. You might have been playing by the rules a few years ago, but rules change.
For example, your keyword-heavy content and duplicate pages might have helped you rank a few years ago, but Hummingbird and Panda updates changed everything. Even small shifts matter; last year's Panda 4.2 update impacted an estimated 2-3% of searches (roughly 36 million). Don't understand how to write to rank in the current system? Make sure you find someone who does.
It's Been a Year or Two
Google isn't just interested in content that conforms to its algorithms – freshness is also important. When you update your site, Google's spiders scutter out to comb through content and rearrange your rank. The more frequently this happens, the more opportunities you have to rank higher.
Content doesn't have an expiration date, but it does have a copyright mark. Scroll down to the bottom of your site to find yours. Is the year given any year but this one or the one before? If so, consider your content in need of an update.
Your Accuracy is Lacking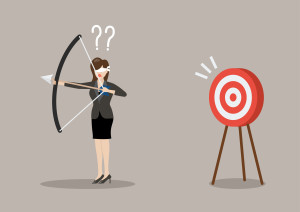 Maybe your copy is fresh, makes Google happy, and speaks to your current audience. That's great, but is all the information accurate?
It's surprising how many otherwise exceptional sites possess out of date information. Maybe your 'About Us' page paints an intriguing and approachable impression of each team member, but John from HR has now left to trek the Andes. Perhaps a sales page converts even the most reticent of buyers, but one of the products on offer is no longer available.
It Doesn't Give You Goosebumps
Sit down and read through your content with an open mind. How does it make you feel? Not all websites need to be vibrant and fun, but reading through the content should at least give you the feeling that what is written is portraying your business exactly as you'd like it to.
You should feel proud when you read through your site and excited about the possibility of other people taking a peek. If you aren't, it's a good sign you need a refresh.
Remember, your website's copy is never truly done and dusted; you need to update and refresh over time to make sure it's still performing its role as effectively as possible. If any of the signs above apply to you, it's time to make a change.
Source: http://www.answer-4u.com/news/5-signs-your-fantastic-web-copy-has-gone-stale/
Publish Date: July 13, 2016 5:00 AM
---
Social media generates a lot of excitement amongst SME Owners and Managers. All too often that initial excitement is followed by a sense of frustration and disappointment. The potential that the owners had seen in social media to transform their business fortunes simply hasn't materialised – and the business is left having invested a lot of time and effort but with no tangible business results to show for this.
As the owner of a social media agency, this is one of the most common situations I encounter when I'm talking to business owners. So to help prevent you from finding yourself in this position, I thought I 'd share with you the 4 steps we consistently see small businesses need to implement in order to become successful business brands on social media (note: when I say successful, I mean they are extracting tangible business results from being active on social media). So do pause for a moment to ask yourself how many of the following steps are you genuinely doing in your business?
It All Begins With Having Your End Goal in Mind
This initial step sounds very obvious but a great many businesses we speak with actually haven't taken this conversation to its natural conclusion. The first key step is being very clear about the audience you want to reach with your social media presence – and precisely what do you want your growing social media audience to have done several weeks or months down the line. What do these social media users / prospects need to have done that will have made your investment in social media worthwhile?
The answer to these questions will be different for each business. Some will be focused on bringing customers to their premises. Others will be eager to boost the search engine rankings of their website through stronger social sharing activity. The overall goal will be influenced by what it is that your small business sells and how you sell it. The key thing is to have actually defined this at the outset so that all your social media activities are undertaken with this objective in mind. This is the surest way to then create an activity funnel that you can refine and perfect with each passing month that you've been investing in social.
Become a Magnet for Your Ideal Business Prospects
The second step is to contemplate what will make your social media profiles amongst the most valuable, insightful or entertaining for this target audience. Often small businesses are guilty of their social streams being nothing more than a parade of their latest product and services, plus maybe the occasional team photo or special deal. This invariably means only appealing to people who were already considering buying from you. Whereas having a focus on helping, entertaining or informing your ideal prospects is what draws swarms of brand new prospects to you! Include some more personal touches to appeal to your prospective customers on a more personal level and you will have differentiated your social presence from the majority of small businesses you compete with. But remember, just because your goal is to sell doesn't mean your social media page should reflect this – in fact, quite the opposite is usually the better option.
You see, if you want to become a magnet in your industry that attracts your desired target audience, a focus on selling, selling, selling simply doesn't produce the desired results. You must become an invaluable resource in your niche market, one that people will come to view as indispensable and whose updates they will want to share with others in their network. This is where the huge value on social media can be derived. For example, several of the accounts we manage have twitter followings of 30,000 to 60,000+ followers. But when we examine the reach these twitter accounts enjoy each month, their messages are often seen by 1million+ people.
Even with smaller accounts, a similar multiplier effect can be achieved if the right things are being done. It's this network effect that gives your business huge visibility amongst – and access to– the prospects that you want to reach. But this is only achieved when the updates you post are consistently valuable or entertaining and therefore share-worthy. It's also paramount that you are regularly active, posting updates on all your accounts … not letting your activity levels dip. It doesn't take much to slip into obscurity either online or on social media, so carve out the time to ensure that this doesn't happen.
Attract Customer Interest – Don't Wait For Them To Come To You!
The 3rd step is also crucial. If all you do is Steps 1 and 2, you will have built your business a social media presence that looks professional when people click to your profiles from your website. But you will not be growing an ever larger audience who go on to do the things required to start bringing your small business really tangible financial results.
That's why Step 3 is absolutely critical. Step 3 involves understanding each of the social platforms where you have built a presence and determining the steps that are needed to get your profiles seen by more and more of your target audience. This topic alone would warrant an article for each social site, so suffice it here to say that you'd want to be doing things such as following people, commenting, liking, being active in groups, tweetchats, paid promotions of your accounts, etc. rather than just sitting back and waiting for people to find your profiles. This is how you accelerate the size of your social media audience – and therefore ultimately the results you can get from social media.
The Real Gold Is In Engagement!
Last but absolutely not least, Step 4 involves engaging with your prospects on social sites. This includes reviewing the profiles of everyone who has interacted with your business on social media and following up accordingly. Or it may mean discovering conversations taking place in your industry and jumping in and participating in those conversations. Or paying to run targeted adverts to a subset of your followers, the aim of which being to entice them to take the desired next step to move along your sales funnel.
What we're really talking about here is taking that awareness that your company brand now has on social media and turning it into meaningful conversations that are taking place between your business and your prospective customers. This last step is absolutely crucial, since almost all leads from social media come from having built relationships with prospects on social media and then proceeding to encourage them to take the action you want them to take. Without this last step, you've just built a larger and larger audience who know your business – but who've never actually bought anything from you!
To stress what is hopefully already obvious, you can't ever fulfil Step 4 effectively if you haven't already done a great job of implementing Steps 1-3, since it's these activities that spark those conversations being started in the first place.
I hope the above has given you some good food for thought and sets you on your way to enjoying greater social success this year.
Any questions or comments, please do share below.
Save
Save
Save
Save
Save
Save
Save
Save
Save
Save
Save
Save
Save
Save
Save
Save
Save
Save
Save
Source: http://www.answer-4u.com/news/small-businesses-profit-from-social-media-marketing/
Publish Date: June 28, 2016 5:00 AM
---
When it comes to the final phase of the entrepreneurial process – selling, transferring or retirement – it may sound like a swift 'thank you and goodbye', but in fact there's a lot more work to do before you can jet off for sunshine and sangria.
Phases one to six of the entrepreneurial process will most likely have stretched both your personal and financial resources at some point, so phase seven may feel like a time to wind down. It's not.
In fact, successfully implementing this phase will take almost as much planning and detailed preparation as launching your business did in the first place, and to get the best deal you'll probably need to set the wheels in motion at least a couple of years before you actually plan to leave.
Whichever exit strategy you choose, your business needs to be as attractive as possible to a potential buyer and any sale will hinge on the wider market conditions, your business's trading success, its finances, its position within the market and its future potential.
Step 1 – Preparing To Sell Your Business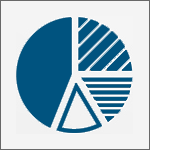 Your preparations for leaving should centre on getting your business into the best possible state of health. This includes maximising your profits and minimising the debt the company carries. Your books will be a crucial part of your evidence base when it comes to a sale, and you'll also need a current business plan and company portfolio outlining who you are, what you do, the industry and market you operate in, and your financial forecasts.
Potential buyers will want to see that your business is on an even keel and it must be clear that it will thrive with or without you.
This means you need to ensure that there is no turmoil within the company – that employment contracts are up to date and staff turnover is as low as possible, that you have good relationships with your suppliers, and that your customer base is both secure and wide enough to survive the loss of any individual clients.
You also need to check that all your licences, patents and so on are in place and up to date, and are transferable to a new owner.
Step 2 – What Do I Tell My Staff?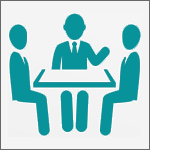 Any news of a sale or transfer will be unnerving for staff and you need to have plans in place for how to manage their concerns during the sale process.
While it's important to keep staff up to date – gossip thrives in an information vacuum – it also makes sense to have a good picture of what is happening yourself before you make an announcement to your teams.
You could consider taking on the services of an external HR specialist in handling this aspect of the process. Remember that teams who are worried about the future may find the work environment difficult, so the more you support them, the better your company will weather the times of uncertainty.
The UK government has published advice related to tax and the rules around employees' rights when selling and transferring your business. Employees' rights are particularly important as far as legislation goes, but hopefully by this stage you will have put together a loyal team of staff, and will want to see them get the best outcome from any sale or transfer too.
Step 3 – Think About Your Potential Buyers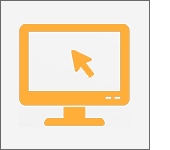 Take some time to think about who might want to buy your business and what sort of buyer you would like. You may identify a potential buyer from within the industry who would see extra value in adding your services to their portfolio.
There also might be competitors who would want to buy your business and then asset strip and close it down. Be clear before you begin the process of selling if there is any kind of deal you wouldn't accept, to save everyone time and prevent any ill will developing.
You may also consider selling all or part of your business to investors such as venture capitalists, or even offer your management or all your staff the option of buying you out and taking the helm themselves.
Whichever way you'd like to go, it's sensible to take early professional advice on selling your business. You'll need to brief the professionals supporting the process, so consider first what you as an individual want to get out of the deal and what you would be willing to offer.
Think about whether your exit strategy is flexible – if you were planning to retire but there was an option for you to remain and run the company for the new owners, would you consider that? Or if you were hoping to sell part or all of your business and then stay on, would you walk away if asked? Are you fixed on the proportion of the business that is available for sale, or is that negotiable?
While some flexibility will no doubt be needed during negotiations, having your position in mind when you embark on the process is important.
Step 4 – How Do I Sell My Business?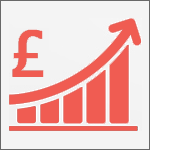 You can either sell your business directly – you may even have been approached by a buyer – or you can use a broker. Either way, make sure you have all the professional support you need to ensure everything goes as smoothly as possible and you get the best deal for you. For example, you may want a specialist lawyer, and to ask a specialist appraiser to value your business.
Don't try to go it alone in this final phase, or you risk not getting the return you deserve.
Be flexible and realistic in how you value your company and what you will accept, remembering to take into account any personal tax implications.
As well as ensuring your own business is in great health, do your own due diligence and check on potential buyers. Are they in a position to get the financing to match their offer under the terms agreed?
And don't expect things to happen overnight. A transfer of either all or part of a business is a major undertaking and both seller and buyer need to take the time and care to ensure the details of the transaction are right for them.
After The Sale
It may feel like the money from your business sale is burning a hole in your back pocket, but make sure everything you do now is carefully planned.
If you're already moving on to your next enterprise, remember to work through all the same detail as you did when setting up the first time, because one success doesn't guarantee another. And if you decide to retire, make sure you've had some professional, independent financial advice on how to invest your money.
Now celebrate all that you've achieved and reap the rewards of your hard work.
Save
Save
Save
Save
Save
Save
Save
Save
Save
Save
Save
Save
Save
Save
Save
Save
Save
Save
Save
Save
Save
Save
Save
Save
Save
Save
Save
Save
Save
Save
Save
Save
Save
Save
Save
Save
Save
Save
Save
Save
Save
Save
Save
Save
Save
Save
Save
Save
Save
Save
Save
Save
Save
Save
Save
Save
Save
Save
Save
Save
Save
Save
Save
Save
Save
Save
Save
Save
Save
Save
Save
Save
Source: http://www.answer-4u.com/news/business-selling-transferring-retirement/
Publish Date: June 17, 2016 5:00 AM
---
As a company – whether you're an SME or a large enterprise – your online landing and service pages have one singular purpose: to bring in more business. Yet even with slick copy, elegant visuals and a great layout, you can't guarantee you're converting as well as you could be. The human mind is a strange thing, and its often small adjustments that can tip your conversion rate over the brow of the hill.
Because of this, a great way to optimise your landing and service pages is to split test. By alternating a certain element of your page and measuring your audience's response, you can determine which is more successful – the original version or the alternative. Doing this over a range of elements on-site will allow you to refine your page until it's optimised and converting as highly as possible.
So, which elements are worth changing?
Your Call To Action
Your call to action is your final rallying cry to get your lead to convert. It's the feature on your webpage that you're desperate to be interacted with, so choosing the right copy can be tough, and often the slightest adjustments to how you present what your lead is getting can have marked improvements.
Simple tweaks, even if it's a single word, can alter a lead's perception and the method of how they're getting it.
In this example, changing the word 'your' to 'my' in a call to action increased conversions by 90%.
Your Call To Action Button
The effectiveness of your CTA text is hinged inextricably with how effective the button containing it is. Everything from colour to shape affects how convincing your button is, so split testing it is important.
Always consider a button colour that contrast with the existing colours on the page to ensure your CTA stick out. The last thing you want is for your leads to miss it.
At the same time, research the connotations your colour choices have. Remember, cultures view colours differently, so be sure to take that into account.
If you're confident in the colour, shape and text of your CTA button, try adjusting the size and placement of it.
Headline
Your headline is likely the first thing people read, so it needs to inform leads of exactly what you're offering, and why they should take it. Chances are, there's a few ways you could say this.
Often, the adjectives you use give a distinct impression of what your product or service is, so rotating and split testing these words is a good place to start.
Further, experimenting with nouns can also have a dramatic effect. In this example, the inclusion of the word 'supplement' increased sales by 90%. So consider the buzzwords that people are drawn to and make sure they're visible.
Capture Form
The capture form is, I suppose, the work that your lead must complete. The more empty white bars they see, the more voracious you appear towards their data. Obviously the data you capture (e.g. email address, phone number) is valuable, so presenting it in a different format might yield better results.
For example, displaying your form as a narrative humanise the transaction of data your lead is about to embark on, increasing trust and therefore willingness. Additionally, playing around with the length of the form – do you need their surname? Must they put their company website? – can also have a big impact.
Split testing allows you to experiment. If you're not split testing then you're missing out on crucial information and your web pages will suffer. I recommend split testing each element separately first so you're able to identify the successful variations easily.
Source: http://www.answer-4u.com/news/split-testing-for-conversion/
Publish Date: June 8, 2016 5:00 AM
---
Once you've successfully made it through phases four and five of entrepreneurship (operating and monitoring, then resolving problems and challenges), it's time to take a deep breath and enter phase six – renewal and expansion.
It will have taken a lot of hard work 'at the coal face' to set your business up and get it consistently operating at its best. You now need to take a step back, take stock and set your sights on more than just the immediate future.
There's no set time at which it's right to enter this phase, but the British Business Bank's partner, the Start Up Loans Company, only offers loans to businesses that have been trading for less than two years – an indication that after two years a business is no longer considered (at least by some) as a start-up, but is seen as more mature, and perhaps more resilient.
An Example Of Renewal
In February 2016, the Flying Scotsman returned to the British railways following a restoration that cost more than £4 million. It's a perfect example of renewal. According to the National Railway Museum, "over the course of its 90-plus year history as a working locomotive, parts have been replaced at every overhaul."
As to the question of how much of it is original, their answer is "not much." But they go on to add: "Perhaps most importantly there's the name itself. With the same basic outline and the associations that it has built up over nearly a century, and the history which it continues to write."
In short, the individual parts may have all been repaired or upgraded, but this is still the Flying Scotsman.
Renewing Your Own Business
Like the famous locomotive, your business has various elements that drive it forward and renewal is about looking at each of these and seeing whether it needs replacing or improving to keep you on track.
This isn't about solving immediate problems – as an existing business with 'lived experience', now is the time to use all the lessons you've learned along the way to create a refreshed and reinvigorated business.
The elements to look at include your structure, your products and how you deliver them, and how your business can be updated to meet current customer needs and market conditions.
Revisit your staffing structure – is your top team working well? Do you have the right numbers of staff in each team and are they delivering the goods?
Update your market research to check on how your products are being received – are they still popular or are they getting 'stale' and in need of refreshing?
Now is also a good time to consider possible expansion and diversification with new product developments or entry into new markets. Check whether you have any new competitors and whether you are holding your market share.
And don't forget the nitty-gritty such as loans, leases and service agreements that you have with suppliers. Review each of these to see what's working well and what could be better.
Your overall business plan will have a lifecycle of a specific number of years. While you should be constantly checking it against forecast, during phase six make sure that you give it a proper review well before it expires. Make sure that the next iteration is even better than the last, building on your achievements, setting stretch targets and driving your company to even greater success.
Expanding Your Business
The process of renewal may highlight areas for expansion – and realistically, like any national economy, all businesses need to grow. Standing still is not an option, because as everyone else moves forward around you, you might as well be going backwards.
Expansion can come in various forms – of your product range, your production levels, your geographic territory and so on – and all need to be mapped out in the same detail as the plans you initially made when developing your new business.
This means updating your business plan and your forecasts, expanding your marketing strategy to include any new market areas or geographic territories, and checking that your systems – such as IT, telephony, distribution and customer service – are able to handle an increased demand.
You may even need to move to larger premises, or consider changing your production methods to handle larger quantities. Expansion can mean the difference between running the back office out of your study with the product stored in a local lock-up, and renting a suite of offices and taking on a contract with a manufacturer and distributor.
Expansion is a big step that you need to be ready for, and many entrepreneurs will need a cash injection to fund it, no matter how good the books look. It's perhaps a leap of faith, and possibly the first time you will have needed a capital investment.
We looked at the many financing options available in phase five, and they're still all relevant at this stage. Your updated business plans and forecasts will be crucial to you winning any investment; as all potential investors will know, if you try to expand too far and too fast you will most likely get into difficulty. Your expansion plans must be measured and realistic – but at the same time optimistic and worth the investment of time and money!
Keep an eye on your customer service as your expansion plans get underway to ensure that any new developments don't negatively impact on your core business, and remember to monitor social and traditional media for what people are saying.
Carry on with your networking, as other local businesses or colleagues in the industry may have lessons to share about their own experience of growing their business or even ideas about local premises that may suit you. The local Chamber of Commerce may also be aware of grants to support business growth, or areas targeted for development that offer incentives for businesses to relocate.
After all that work – and when you feel the time is right – you can enter phase seven of entrepreneurship: selling, transferring or retirement. This may sound like an ending, but for most entrepreneurs this will be the most exciting phase – implementing an exit strategy that will allow you to either sit back and enjoy the fruits of your labour, or start the entire process afresh with a brand new idea. (Coming soon to the Answer-4u Content Hub)
Source: http://www.answer-4u.com/news/business-renewal-expansion/
Publish Date: June 6, 2016 5:00 AM
---
When working through phase four of entrepreneurship – operating and monitoring – you will no doubt have come across at least one issue you needed to deal with. Phase five is all about resolving those problems and challenges.
Think about The Terminator. While working on the 'issue' of John Connor, he didn't waver, he never stopped, and the result was one of the biggest science fiction film franchises of all time. Since the time-travelling cyborg first arrived in 1984, another four Terminator films have graced the big screen, with the series making a reported worldwide box office revenue of $1,829,479,741.
So persistence can certainly pay dividends. Phase five of entrepreneurship is the time to release your inner Schwarzenegger and put an end to your own niggling issues.
Understanding Your Problems And Challenges
During phase four you will have checked your company's progress against your business plan and forecasts. This is a crucial way to identify anywhere that your business isn't performing as expected. Identifying the problems and challenges is just the first stage though – you now need an in-depth understanding of what is going wrong so you can work out a solution.
Remember that any solution needs to be thought through carefully for any potential impact it may have on another area of the business. For example, say you're having a problem with a utilities supplier and decide to switch. If you have an outstanding balance, will paying that bill impact on your ability to pay that month's wages? Or will the new supplier have a different payment schedule which doesn't match the one you'd planned for?
Are Your Sales Lower Than Expected?
If your sales are lower than expected, you'll need to look at where the problem lies – is it the product itself or the way you're selling it?
Look at your marketing to see which channel is generating the most sales and consider why that might be so. Does this tell you anything about why the other channels are less successful? Can you expand the use of that channel?
Depending on your route to market you may want to check that your distributor is doing all the right things to sell your product; if you sell direct to retailers could you incentivise them with a different pricing structure, offers on bulk sales or cashback?
Check your market research results from phase four to see whether there are any issues with your pricing, or any issues with the product itself. If the problem is with the product itself, use the feedback to make changes where you can to improve it, then shout about the changes you've made. (See the section below on customer service issues.)
Making changes to your product may be costly, so remember to factor that in to an updated business plan to ensure the business can afford it and that it's worth doing.
Are Your Costs Higher Than Expected?
If your costs are higher than expected, look at all your operations to see whether there are any efficiencies you can make.
Ask your employees to track what they do each day – is everything they do essential and could they be more efficient? Do you have the right number of staff on at the right times for when the work is at its busiest – and at its quietest?
Check your bills – are you being charged the rates you were expecting and do you think you're getting value for money? If anything is costing you more than it should, start by talking to your current suppliers about any efficiencies they can make, and then look for alternative suppliers if needed.
Is Your Bottom Line Not What You Expected?
If your bottom line is lower than it should be given the number of sales you are making, there could be a mismatch between your costs and your pricing structure.
Make sure all of your costs are being taken into account (this may actually be easier to do now that your company has been running for a while). Think – does your pricing factor in wages, taxes, and all your overheads including utilities, interest on loans and overdrafts, professional services and so on?
If a mistake has been made in your pricing, decide how to address that mistake – you can look again at your costs, but if you decide to increase prices be careful how you handle it so as not to damage relationships with current purchasers. Perhaps you can review the structure to encourage higher sales at the same price by offering a bulk sale price – which should keep large customers happy, but at the same time increase your price for individual units.
It may even be that some of your costs have increased since you wrote your business plan. If so, consider how to offset them or they'll drag your bottom line down.
Do You Need A Cash Injection?
After looking at any financial problems you may be facing, you may decide you need a cash injection.
Back in phase two you may have looked at the options for acquiring funding for your start-up. The process will be much the same now, but instead of just having a business plan in place, lenders will also want to see how the business has been performing so far, so your books will need to be well presented and up to date.
Options now include both traditional lending and the newer 'alternative' options. Funding Circle has published a helpful article on the difference between crowd funding and peer-to-peer lending, and when each type may be best for a business.
There's also more information on crowd funding as an alternative to bank lending on the Startup Donut website, and the UK government also offers a guide to the different types of funding available guide to the different types of funding available and the eligibility criteria for them.
There are also commercial finance brokers available who can support you in both finding and applying for funding for your business. The National Association of Commercial Finance Brokers offers information about the different types of funding available through its members, as well as an online database to help small companies find a local accredited broker.
Do You Have Customer Service Issues?
Keep an eye on social media chat about you and get involved if there's anything negative going on – address it openly with an option to contact you direct. Be seen to apologise for any problems.
Consider in depth what people are saying – are the issues down to your product or how you deal with customers?
If the problem is with the product you need to get it sorted – and if you've made a big change, shout about what you've done once you're confident with the results. Get back in touch with people who complained, and make sure your communications talk about the new, improved product.
If your problem is down to how you treat customers, either appoint a dedicated in house customer service team (if you don't already have one) or get an expert in to check your systems.
Analyse the traffic to your website, emails and phone calls – are requests for help or complaints being responded to quickly or are people left hanging? Today's customers expect an immediate response to any issues or questions they raise, and they will be quick to shop elsewhere if your service falls short.
Work hard to deliver solutions, and you can turn unhappy customers into your best ambassadors.
You might find as you work through your problems and challenges that potential solutions actually include expansion, for example of your product range, your territory or your production capacity. This may catapult you to phase six of entrepreneurship – renewal and expansion – faster than others, but this is the step that all growing businesses will need to take next. (Coming soon to the Answer-4u Content Hub)
Source: http://www.answer-4u.com/news/business-problem-challenge-resolution/
Publish Date: June 1, 2016 5:00 AM
---
Social media isn't new anymore. It's a substantial and important component to any business's marketing strategy.
And there's a reason for this importance: being active on social media can steer potential customers to buy from your site, as well as being integral for answering queries and keeping your customers satisfied.
But the more consequence that social media has, the more youd have to work with it. And that takes up time, resources and ultimately, money.
Thankfully there are a myriad of tools available to make your social media management more streamlined and efficient. Here are four of our favourite tools that'll empower your social media while minimising your workload.

– Scheduler
Buffer will let you breathe easy in knowing your social media is active, even when you're not logged in. It's a scheduling app that allows you to create multiple posts at a time, assign them to individual social profiles, and then have them spread out and published throughout the day and week.
This means that once you've arranged your posts there is no need to log in to Twitter or Facebook to publish them. The time that you'd spend manually posting content is now liberated.
On top of this, Buffer offers a URL shortening feature that means there's analytics on each post showing you how many clicks it's received.
Buffer has both a free and paid service. The free is enough to schedule 10 posts in advance and publish them to up to 4 social profiles.

– Content Discovery
You'll naturally want to keep up with industry news online. You'll also want to share this news to promote your business's reputation as knowledgeable and on-the-ball.
Enter Buzzsumo. This tool scrapes content from around the web and sorts it in order of how many shares it's had on social media. This is a fantastic way of getting quick access to highly shareable content that can then swiftly be added to your Buffer.
As well as looking at the most shared posts in your industry, you can sort your content discovery by time period, social network, author and more.
Buzzsumo has a variety of features that are accessible after you subscribe to their paid service. However, on the free service there is still enough power for you to find some great content.
– Analyse your Twitter
Measuring the performance of your social accounts is a necessity to ensure your goals are in line with growth. Followerwonk is a Twitter analytics tool that gives a comprehensive breakdown of a user's followers and who they're following, too.
This sort of information gives insight into the location of the users connected with you, the times they're most active, the number of followers they have and much more. There's also a 'social authority' score that measures how influential your Twitter content is.
The level of detail Followerwonk offers is especially helpful when using the 'compare users' function. Doing so allows you to compare the characteristics of your followers with those of your competitors – meaning you can identify any missed opportunities.

– Schedule, Measure, Report
Not as accessible as Buffer yet undeniably more powerful, Sprout Social allows you to schedule in an array of content to go out simultaneously across your social networks over weeks. If you drop in to Buffer for half an hour to sort out your week's social posts, Sprout Social is a good hour or so's sit down but at the end of it your social content is sorted for the next month.
As well as this, Sprout's reporting tool is thorough. Organic impressions, engagement and clicks are all measured over a custom timeframe, meaning you can see how your current strategy is performing.
Social media doesn't have to consume your time. Use the tools available to you and your social media management can thrive without you being stuck on your newsfeed all day.
Source: http://www.answer-4u.com/news/4-tools-for-social-media/
Publish Date: May 31, 2016 5:00 AM
---
Once you've successfully launched your business, you can enter phase four of the entrepreneurial process – operating and monitoring.
During the start-up phase you should have identified and addressed any areas of immediate concern, and you now need to monitor your operations for any ongoing issues that affect the overall running – and profitability – of your business.
So while it's perfectly possible that, at this point, you may well be overwhelmed with delivering day to day operations, it's important to keep an eye on the wider picture.
To be a successful entrepreneur you don't have to get involved in all the practicalities yourself, but you do need to know your business inside out.
So if your business was your chosen specialist subject on Mastermind, would you know all the answers? Or would the programme's theme music – titled 'Approaching Menace' – be perfectly named for you?
Keep An Eye On Everything
You may or may not be involved in the minutiae of your business's day to day running, but you do need to have an in depth knowledge of how everything is working at this stage. If you don't, when a problem occurs you won't know how to solve it as you won't understand its root cause.
If you have a team in place, ensure you have regular meetings – these could be either formal or informal but hopefully both – to track progress and check on any 'niggles' that may become problems if not picked up on early.
Trusting your team doesn't mean just leaving them to it; it means listening to their worries, sharing and celebrating their successes and asking for their opinion on how things are going and where anything could be changed to make their lives easier or improve the business's systems, processes or performance.
Make sure you keep in regular contact with your suppliers, manufacturers, distributors and retailers so you don't get blindsided by any unexpected problems, and ensure your staff have regular supervision and appraisals.
Nothing should be below your attention at this point.
Listen To Your Customers
Encourage feedback from your customers through online surveys or face to face conversations to see whether your product or service is meeting their needs and if they have any ideas for new developments or improvements.
Take any complaints seriously, whether they relate to the product or service you're selling or to how you treat your customers. It's important to respond in a positive way but also to ensure you learn lessons and implement any changes needed as soon as possible. A fledgling company will have enough challenges to deal with, without mismanaging an issue that has the potential to impact seriously on its reputation.
Consider sharing customer comments at team and management meetings so that everyone can be aware of how things are going and input any ideas they may have for how things could be done better.
Don't Drop The Market Research
In phase one – investigation and research – you should have invested some time and possibly money in market research. This isn't something you should drop now – once your business is up and running, it's still beneficial to carry out or commission some more formal research on how the brand is being viewed and responded to, whether you have the place in the market you were expecting, and whether your product or service is being well received.
Keep Up With Your Public Relations
In phase three – start-up – you will have considered what social media and traditional media channels were suitable for promoting your business. You may even have appointed a public relations or marketing agency or team member to support you.
Public relations need to be ongoing – you can't launch then simply go quiet and expect the word to spread on its own. You should have had a marketing plan in place before you launched, but be flexible enough to look at what's working and what isn't and optimise the use of those channels which seem to be working well.
Monitor your social media feedback and the 'chat' about you so that you can address any negatives quickly, and shout about any positives.
Track Your Forecasts And Bottom Line
Remember those forecasts you put together during phase two ? They weren't just for show – those plus your business plan are key operating documents.
Your forecasts were designed to help you identify any times when cash may run short, so it's important to track where you are and be ready to act if necessary. Keep a weekly track of whether your revenue is coming in as expected, and whether your costs are also at the level you predicted. If you find any deviations you'll need to revisit your forecasting.
Identifying anywhere that the business is not delivering as expected means you can take steps to address 'issues' before they become 'problems'. Matching your performance against the forecast is essential in managing your business successfully.
Also make sure your business bank account is looking as it should, and that you have funds in place at the right time for expected outgoings such as your tax bill, as well as a contingency for any unexpected expenses.
Try Not To Go 'Off Piste'
Running a new business can be an exciting time, but make sure any new ideas you have are planned for properly before you decide to implement them. Your original business plan was developed for a reason – to see you and your business safely through its infancy. If you want to expand or diversify early on, make sure an equal amount of planning goes into the new ideas as was invested in the initial concept.
Try to look at your business through the eyes of an outside expert. Would they be impressed with what they saw? If you identified a need for investment at this stage, would your books instil the confidence needed in a potential funder?
Why not dim the lights, sit back in a big black leather chair and ask yourself some difficult questions – then, when you're ready, move on to phase five of entrepreneurship: problem and challenge resolution. (Coming soon to the Answer-4u Content Hub)
Source: http://www.answer-4u.com/news/business-operating-and-monitoring/
Publish Date: May 24, 2016 5:00 AM
---
If you've completed all your business planning, now is the time to move to the third phase of entrepreneurship – start-up. This is the stage where you 'press play', and begin trading.
Start-up isn't a moment in time; it's a process
The start-up of a new business is easy to confuse with a launch event or an official opening. While these may be included in your marketing plan, they are just one option to choose in the start-up process, and you may not even need either.
Starting up is actually much bigger – it means getting all your ducks in a row and creating an operational business. For example, if you're opening a shop, is the signage done? Are all the utilities in place? Do you have a staff rota? If you plan to have a customer service team have you actually employed anyone to answer the phones on day one? Are your website and ordering systems up and running? Can you take payments?
Some of the practicalities of start-up and launch will depend on your chosen route to market and customer base (e.g. sales through a distribution channel or direct to customers) but many will be the same, no matter what product or service your business will be selling.
Some ideas for marketing that you can use pre-launch are listed below; if these aren't already in your business plan, now is the time to revisit it to see whether they could add value for you. You might also want to consider getting some marketing and PR support at this crucial stage.
Social Media Isn't Just For Fun
When you're starting-up a new business you can raise awareness in online communities by being active on social media and talking about it.
Offer information on what you'll be selling and when it will be available, and ask people to 'like' or 'follow' you and share the messages with others. Remember the community angle focus here though – this isn't about just selling; it's about creating a group of people who are well-disposed towards you and willing to act as ambassadors.
Make Your Online Presence As Interactive As Possible
Your website isn't just a place for customers to find out more, it can also be where you capture information to support your sales. Have an area where people can register interest by supplying their email address or invite them to subscribe to a free newsletter. Once you know your pricing, offer pre-orders to help get you going and judge demand. Have links to your social media accounts. Keep an eye on your Google Analytics to see when and where the interest is coming from.
Get In With The Bloggers, Journalists And Other Digital Authorities
These are the people who might write about you and your product, if you do your research well and approach the right people. Have a look on the internet for digital authorities who cover the industry you're in or bloggers who write for the customers your product is aimed at. Contact them to see if they'd like to receive a free sample and consider talking about it. Some may accept advertising but others won't; remember to respect how they work and don't just send out unsolicited 'stuff'.
Look into the trade or consumer media targeted at your customers, and see if any publications have 'product news' sections. Again, give them a call to see if they would be interested in reviewing your product if you send them a sample. There's obviously a small cost to delivering this but if you're confident in the quality of your product and that you'll get a good review this can be a great alternative to placing adverts.
Remember that bloggers and journalists will want to know your pricing structure – otherwise how will they be able to comment on whether your product or service is value for money?
Get To The Other Influencers
Do as much networking as you can with people who could influence the future of your business by talking about you with others and potentially sending sales your way. Attend trade fairs – even if you don't have a stand you can talk with lots of companies that do, join local business networks and look around for other opportunities to meet your 'right' people.
If You Do Decide To Hold A Launch Event…
Be clear on your key messages – remember what's important to your potential customers and don't try to make your product all things to all people. Think about how to make your launch relevant to your customers and their behaviour.
Invite the bloggers who have expressed an interest, as well as trade media editors and journalists from your local area; invite the influencers you've identified; and invite your team – this will be an exciting time for them too and everyone will be working hard.
Tick List For Starting Up
There will be many operational boxes you need to tick before launch, but don't forget to:
Make sure your product or service works and have testimonials ready
Have plans in place for an influx of orders
Be clear on the goals of your launch and how you'll evaluate your success.
Judging The Right Time To Start Up
Of course you must only launch when you are ready, but once you've invested money in stock or premises don't waste time: the sooner you start selling, the sooner you'll start seeing a return.
Consider seasonality and lead times – and remember that promoting your product to retail buyers or trade resellers will be a longer process than selling direct to the public or other businesses. Hopefully you will have looked into timings as part of your phase two planning – if not, consider this issue now.
Follow Up
Once your business is operational, be responsive and nip any issues in the bud – consider having an 'A-Team' tasked with monitoring any feedback and troubleshooting any issues immediately.
If someone has talked about an issue on social media, make sure you tell people about how you've solved it. If people complain, be seen to be talking to them, and if people send their thanks, ask them to share that too.
Stay in touch with journalists, and monitor any references used in their product reviews to check which media are driving sales before making any long term decisions on advertising.
If customers haven't been driven to you through the media, ask them how they heard of you – and keep a record.
So now you're up and running, it's time to move into phase four of entrepreneurship – operating and monitoring. (Coming to Answer-4u's Content Hub very soon).
Source: http://www.answer-4u.com/news/entrepreneurship-startup-process/
Publish Date: May 18, 2016 5:00 AM
---
Digital authorities are the celebrities of your industry's online world; your friends and family members might think nothing of their names, but, within your chosen field, their word carries enormous influence across a wide net of followers. When they share your content, you'll receive a significant endorsement while enjoying exposure to a larger audience of peers.
Building solid relationships with these digital influencers should be a cornerstone of your digital marketing efforts. Is there a single set stratagem for catching their eye and earning their nod of approval? No. But there are several steps you can take to dramatically increase your chances.
Look Beyond Their Value
If you want to build a relationship with someone, you need to know more about them than their follower count. Read through their blog, check out past guest posts, consider what they talk about on social media, and, most importantly, try to understand what they're passionate about.
Digital influencers might be part of your strategy, but nobody enjoys being treated as a stepping-stone. To build a connection, you need to be able to demonstrate a familiarity with who they are and how they think. If you can't, you'll appear opportunistic and disingenuous.
Relect Professionalism and Individuality
The very authority that you crave is based around a positive reputation, and nothing erodes that like endorsing someone who doesn't have their act together. Even digital authorities who become your nearest-and-dearest will balk at extending their professional influence in your favour if your own online presence lacks the proper sheen.
This means filling out all of your social media profiles in full, with professional photographs used for each one. Egg graphics, funky usernames, and an overall lack of engagement will not set a reassuring tone.
Be Part of the Conversation
Ever stood next to a flourishing social circle in the middle of a party, desperately hoping to be noticed and included? It rarely happens, and why should it? Instead of waiting to be ushered into the inner ring, it's usually necessary to actively engage in the conversation.
The same is true online. You need to become part of the conversation naturally before you attempt to steer it in a new direction or connect with its prime movers – nobody is going to extend their hand and pull you in. Make sure you comment on popular blogs, retweet useful articles, and respond to the input of others. Even if you never engage directly with the key influencer in question, your name will start showing up on their radar. When you do contact them, they'll know who you are, a little about your expertise, and that you've helped their online community thrive.
Offer Value Without Pitching
The most prominent influencers and authorities receive dozens, often hundreds, of pitches each day asking for endorsements, guest posting gigs, and other opportunities. If you approach them directly, you'll be just another face in the crowd.
Wiser minds offer value without pushing their own services. This is why it is so important to develop a presence within the relevant community before making a pitch. After taking the steps listed above, you might notice an influencer releasing a blog post based around an area that you've demonstrated familiarity with. At this point, you can step in and ask whether they'd appreciate a guest post centred around the same subject. They'll know your name, your reputation, and that you have fostered relationships within their community – all points in your favour.
Building effective relationships with digital authorities needs to be viewed as a long-game rather than a sprint to the finish. Taking the steps listed above will see you arriving with a strong foundation of crucial industry contacts and endorsements.
Source: http://www.answer-4u.com/news/build-relationships-with-authorities/
Publish Date: May 16, 2016 5:00 AM
---
After completing phase one of the entrepreneurial process (investigation and research) and deciding you want to move ahead with your idea, you now need to move into the crucial second phase – planning.
When a project goes wrong, plenty of critics often come out of the woodwork, proclaiming their own version of "If you fail to plan, you are planning to fail!", a quote often attributed to Benjamin Franklin, one of the US founding fathers.
It's a fairly trite phrase that's usually rolled out when hindsight is available in 20:20, but while no self-respecting entrepreneur would ever 'plan to fail', they certainly can fall down in the early stages of an enterprise if they don't invest enough time in planning.
To give your new business the best chance of success there are some key pieces of work that entrepreneurs need to do before launch.
1. Develop a Business Plan
Although this is listed here as item number one, your business plan needs to encapsulate all the work at this stage. Much as all roads are said to lead to Rome, all elements of a new enterprise should be linked to your business plan.
Your plan needs to cover at a minimum your business structure, objectives, strategies, branding, sales, marketing and financial forecasts. It will also help you give a concrete form to your idea, which will help you identify any areas that need additional work.
There are various business planning resources available online such as the The Bplan website from Palo Alto Software and the Start Up Donut website.
Your business plan needs to include as much detail as possible, because in many ways it is your business handbook. If you need help developing it, you could look for a mentor from among your business acquaintances, ask for support from a local business network, or seek advice through your local Chamber of Commerce.
2. Choose your Suppliers
During phase one you will have identified areas where you need input from another company or individual, such as a manufacturer, a distributor and professional support.
Now is the time to firm up those relationships, putting into place contracts with detailed service level agreements (SLAs). SLAs are particularly crucial in areas where you might need urgent help in a crisis, such as your computer system going down.
The range of suppliers you need to have in place could include:
Professional services – legal, financial, banking, accountancy and insurance
Systems support – IT, telephony, HR, payroll and recruitment support
Facilities – estate agent, office servicing and, if you own the property, utilities
Production – manufacture, warehousing, distribution and logistics support
Marketing – a sales team and web, public relations and marketing support
Remember that the British Chambers of Commerce offer links to support in many of these areas, and you can also talk to your local Chamber. Make sure you get testimonials about any potential supplier so you can be sure they are right for you, and ask others for recommendations – if you have a good accountant, for instance, they may well be able to refer you to a reliable finance broker.
3. Test and Protect your Product
As part of your planning you need to ensure your product meets all the relevant safety testing requirements and has the necessary certification and licensing. The UK government has published some helpful guidance on this. It is also wise to look back at the issue of protecting your intellectual property as this must now be finalised.
4. Firm up your Legal Structure and Financials
It's crucial in this planning phase to completely understand the financial structure of your company, your costs, expected revenue, investment required, breakeven point and potential for profit. This is not only key so that you remain on top of things, it will also be essential if you're looking for a loan or investment.
The HMRC has a neat little film on how to forecast your business finances and why this is important to help identify any gaps in your planning, or times when cash may run short and you need to build in contingency. The film covers how to develop a sales forecast, a profit and loss forecast, and a cash flow forecast. Matching your performance against the forecast is essential in managing your business successfully.
You also need to finalise the legal structure of your company at this point – this may be as simple as registering as a sole trader with the HMRC, or you may need support from a solicitor and/or accountant to draw up a partnership agreement or form a limited company.
5. Get your Staff On Board
If you need staff for your business, you need to make sure you hire the right people for the roles.
Small businesses can get specialist recruitment advice from Jobcentre Plus including help with designing job vacancies, a contact to advise you on the local labour market and an aftercare service for once recruitment is complete.
If you have a specialist role, such as a web and online manager, you could also approach a specialist recruitment agency for that industry or even a head hunter. You should be able to find these online.
We have also taken the time put together a small business guide on alternative methods of recruitment including cost effective use of social media, brand power, utilising existing staff and networking.
Whether you take on permanent or temporary staff, make sure you are up to date with employment legislation or get yourself some external support to ensure you meet all the requirements. Revisit the UK government guidance you looked at in phase one, which covers issues such as the national minimum wage, the legal right to work in the UK, employment insurance and employment contracts. This really is an area where you must not go wrong as mistakes can come with heavy costs and penalties.
If you don't plan to take on any staff at this point, remember to have a contingency in place that you can implement if anything puts you out of action unexpectedly.
6. Develop your Branding
Branding isn't just a logo – it's what encapsulates what you stand for and what you offer. Your market research should help with developing your branding, in that you should now know what your potential customers think is important.
Marketing Donut offers ten top tips for small business owners who want to build a brand, and trade media such as Marketing week can be useful for finding both ideas and details of agencies if you'd like to contract some external support.
Initially, you may also consider taking advantage of several effective techniques that are used by entrepreneurs who are looking to promote their startup on a modest budget.
Your branding will often make the difference between whether someone chooses your product or service or not – it's not a 'nice to have', it's an essential part of your business and identity.
7. Acquire Funding
Once you've done your financial planning, you will know whether you need a loan or outside investment. You will also know how much you need and when you will need it, the payment terms you can afford and what collateral you can offer if required.
Once you have your proposition in place, either go to the market to find a lender such as a high street bank, or you could check the National Association of Commercial Finance Brokers' online platform findSMEfinance, which has been created to enable small businesses to gain access to commercial finance via an approved independent UK broker.
Answer-4u's small business microsite "Business Startup Grants and Loans" also provides a wealth of information regarding alternative funding options including Crowd Funding, Government Startup Grants and how to find Angel Investors.
8. Make Sure you have Everything Covered
When you think you've done all the planning you need to, a good idea is to run through a 'day in the life' of your business and how it will run – including all the elements that may affect it.
For example, think about what will happen when you receive an order. Do you have the packaging and labelling you need? Is there a way to deliver it? What will you do if your usual supplier goes under? What happens if the product is damaged in transit or in some way injures a customer? Are you insured? Do you have customer service callers in place? Do they have a database and phone system to use? And so on… Thinking it through in this way should enable you to pick up on any areas you haven't yet covered in your planning.
You should now be ready to move on to phase three – start up and launch (Coming to Answer-4u's Content Hub very soon).
Source: http://www.answer-4u.com/news/planning-to-succeed/
Publish Date: May 12, 2016 5:00 AM
---
The seven stages of entrepreneurship are a bit like Shakespeare's celebrated 'Seven Ages of Man' from the play As You Like It – but in a world where you get to select the exit strategy of your choice.
While Shakespeare's text claims all the world is a stage and the men and women merely players, true entrepreneurs are no 'mere players'; they are the go-getters of this world, who through hard work and commitment make a success of their company – or even serial enterprises.
Entrepreneurship starts with a twinkle in a parent's eye as they feel the first spark of inspiration, through planning and birth of the new business to growth and consolidation, then handover to the next kindred spirit as the founder sells, transfers or retires.
But successful new businesses don't just spring out of nowhere and the first phase of entrepreneurship – investigation and research – is perhaps the most important of them all. No matter how convinced you are that your idea is a winner, you first need to validate that belief with some solid background checks.
The most successful entrepreneurs usually identify and fulfil an unmet need or solve a problem. But how do you know that such a need exists, that anyone actually cares about the perceived problem, or that your idea is the right solution? And how can you maximise your chances of making your business a success?
1. Research the Market
Many entrepreneurs get their inspiration from the industry they are working in, or a problem they've come across personally. But while an idea might make complete sense to you, you could be surprised at how perceptions vary and what potential customers see as important.
Market research will provide the first evidence of whether you should progress any further with an idea. You need to be certain of the potential size of the market (don't just presume one even exists), the level of competition and their profitability, the acceptable price point and how you could add value.
Market research methods can include direct contact through interviews, surveys and focus groups or sourcing published data such as the annual business survey by the Office of National Statistics or trading updates from competitors and market reports.
The key is to find out as much as you possibly can about your potential customers, their requirements and expectations, your competitors and the market in general. It's certainly not an area where you should be skimping, but it does make sense to do what research you can yourself before making the financial commitment of employing a specialist agency to help.
The Marketing Donut has a useful resource section on market research which goes through the process including key dos and don'ts.
If you're planning to manufacture a new product, try including a prototype in your market research. Even if you can't manufacture the real thing as a 'one off', new developments like 3D printing and digital printing onto a wide range of substrates are opening this area up in an exciting way, making it much more feasible for a company to manufacture a short run of samples for you.
A good place to start is an online search for UK prototype manufacturers, or ask your local Chamber of Commerce about any potential suppliers nearby.
2. Consider the Financials
Whether you'll be selling a product or a service, it's crucial at this stage to calculate your costs versus the expected price point indicated by your market research, or you'll have no idea whether your idea is commercially viable.
The Design Trust, an online business school for designers and makers, has a useful post on how to calculate your cost price which offers food for thought for anyone wanting to sell fairly niche products.
It also serves as a reminder that everyone will need to look at overheads, time spent and professional services when calculating whether or not a business is viable. You'll need to work on this in more detail in phase two of the entrepreneurial process (planning), but a top line calculation at this stage is essential. Estimate your costs – remembering to factor in your own time and calculate your expected revenue, your breakeven point and how much investment you'll need to get there.
3. Consider your Manufacturing and Delivery Options
If you're planning on selling a product, you need to carefully research the options for manufacture and logistics. If you've had a prototype made, your supplier should have some useful manufacturing links, or you could talk to your local Chamber of Commerce. Consider whether you want to keep your manufacturing within the UK – some people prefer to buy local products – or whether you'd be happy to look abroad.
If you know where your business will be based, investigate storage facilities in the local area if needed so you can add in those costs. Also consider whether your company will be local or national, what delivery options you'll need to offer and how you will fulfil the orders. You may even want to think about taking on a distribution company as a partner.
Remember to also consider staffing requirements, including the new workplace pension and other costs related to employing a team. Take a look at this guide from the UK government on employing staff for the first time.
Thinking about recruitment, see if you can find a specialist agency for either your local area or specific industry, dependant on your needs. Or if you're planning to go it alone for a while, consider what you would do if you were ever off sick for any length of time or wanted to take a well-deserved holiday. You will need to do more in-depth planning in phase two, but it's worth looking at potential issues early on.
4. Have Legal and Professional Issues on Your Radar
When starting a new business there are all sorts of legal and professional issues to consider and it helps to have an idea from the start about what you'll need to put in place.
The UK government has some useful online guides including the various options for a legal structure, and how to protect your intellectual property.
The British Chambers of Commerce website also details the business support services it offers to members.
So, once you know everything there is to know – as far as you know – and you still believe your idea can become a success, it's time to move on to phase two, where you get into the real nitty gritty. The "planning phase" (Coming to Answer-4u's Content Hub very soon) is no longer a paper exercise, it's where you need to put all the elements in place to secure a successful launch.
Source: http://www.answer-4u.com/news/first-steps-entrepreneurial-stage/
Publish Date: May 6, 2016 5:00 AM
---
When you think of customer service, perhaps you think of a desk in a shop with a smiling lady, ready to greet and alleviate any issues people have had shopping there. If that is the first thought to come to your mind, then you need to get with the times, because many businesses are putting huge amounts more effort into customer services online.
How does online customer services work? Well, it turns out that people's love of social media has led to them adopting it as their way of announcing gripes with their experience of, well…anything. Because company social media channels are in the public domain (rather than having privacy settings – you want to reach the widest audience, after all), it means that complaints aimed at your business are there for everybody to see.
So if customer service now encompasses the online world, particularly social media, how do you maintain an excellent level of customer satisfaction and preserve your brand image?
Identify Where Your Customers are Online
While it's usually social media where customers express their concerns, the number of social media websites has significantly increased in recent years. Are you a fashion retailer? Chances are your target demographic will have a presence on image and video network, Instagram. If you provide a service, there might be more people on Twitter. It's important to determine where your audience hangs out online to be able to have somebody at the ready to answer queries and give solutions to troubled customers.
Facebook can be considered a core platform, so having a presence on there is highly recommended. Having a colleague monitor activity on your Facebook page allows your business to promptly resolve any negative comments. You don't need to shy away from angry and negative reviews of your business either, because doing it the right way can actually boost your brand image.
Establish a Uniform Customer Service Culture on All Platforms
Because of how fragmented social media has become (heard of Snapchat? You should have), it means that your customer service presence might end spread across multiple platforms. It's great to cover all relevant platforms, but it's crucial that you ensure your responses conform to a set of standards that all social media-monitoring colleagues are aware of. If you don't, then customers might catch wind of discrepancies between a response on one platform and a response on another.
It looks unprofessional if social media responses vary in tone, voice and the resolution they provide. Whilst you want your social media presence to be personable, it's important to always meet brand guidelines to maintain good professionalism.
Utilise the Public Nature of Social Media
As you already know, social media is effectively a huge, public community. It's a conversation that people from around the globe can witness and participate in. So whilst this can be reason to monitor social media so as not to neglect negative comments, it can also be a reason to promote the resolution of customer issues, or just to share customer satisfaction stories.
Positive social media posts about your business can function as persuasive testimonials, so it's great to share them when you can. Because each person's social media profile is a unique representation of them, social media comments can actually be more effective than on-site testimonials at convincing potential buyers of your business's value. This is because their social page authenticates them as an actual person who is a genuine third party to the company.
Do Something Special for Your Customers
Coming off the last point on the public nature of social media, if you go above and beyond with your service to customers, people will notice. Many smart brands have provided vocal customers with service that's ended up going viral, which as you'd expect, is great publicity. Have a little fun with your audience, if you see an opportunity to do something special, seize it. It might just propel your business into the limelight.
Customer service has evolved with the internet, and while it means customer complaints are more visible, businesses have capitalised on this visibility by putting great resources into their social media. By ensuring you have a presence online where your customers hang out, you can support your audience and promote your brand image all at once.
Source: http://www.answer-4u.com/news/how-to-give-great-customer-service-in-the-social-media-age/
Publish Date: April 27, 2016 5:00 AM