Answer-4u - ContactCenterWorld.com Blog Page 3
Deterring the Lunchtime Thief…
We've all been there, a little trip to the fridge – looking forward to your strawberry yoghurt for your mid-morning snack only to find it's vanished. Poof. Gone.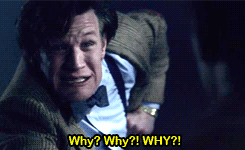 And this isn't the first time it's happened. Only last week someone decided to just finish off your favourite cereal in spite of the fact that the box literally had your name on it. I mean, right there – written on the box, in Sharpie! Yes – Sharpie!!!
Sharpies mean business and yet this was blatantly ignored. You can see it now, them just smugly devouring that crunchy, sweet goodness. It makes you sick.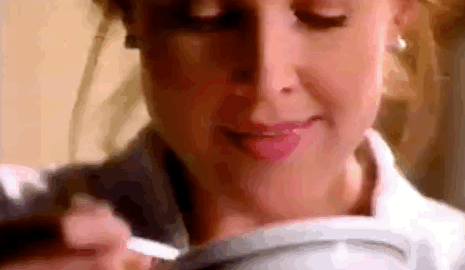 AHHH! Why do people do this?! Let's just take a minute to calm down and delve into the psyche of the common office thief – what compels a fully grown adult to steal another's food?
Here are the top reasons why someone might be stealing your food:
As a passive aggressive action towards you specifically as revenge or punishment for something you may have done or that has happened to you for example, you got a pay rise and they didn't.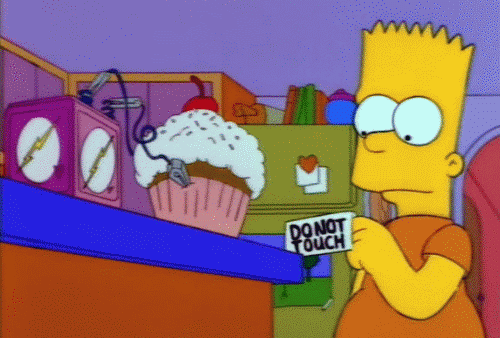 Human nature plays a big part in compelling someone to commit a petty act such as food theft. Studies have shown that if there's no chance of getting caught breaking a rule then we're highly likely to permit ourselves to break the rules. Of course we all have limits, so the rule breaking will vary from stealing a couple of sweets from a co-worker to having an affair.
Psychological distress could drive a person to take something as a loss substitution. For example, when a relationship ends, a person might turn to overeat for comfort and to replace the loss they feel with something else. Some might steal as a substitute for the loss they're experiencing whether that's a break up or missing out on a work opportunity.
Lucky for you, we've been doing our research and have sourced for you the top seven ways to deter these food thieves forever.
1. Leave a passive aggressive note to the food thief such as:
"Hope you enjoyed ALL the ingredients of my sandwich"
This guy's note was kind of successful, not only did he become an internet sensation by documenting his lunchtime quarrel but also successfully caught the culprit with the help of HR: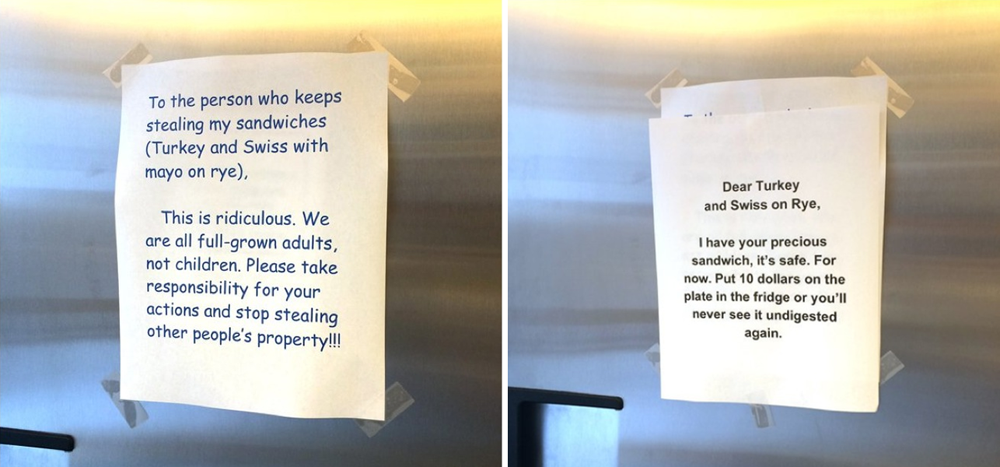 2. If notes aren't your 'thing' you could always label your food with some kind of ominous message for example,
"Grandpa's Special Sandwich"
or simply write
"I've sneezed on this"
3. Send an email to the whole office explaining the unwritten rules of the office kitchen. You can be whiny or patronising or angry, just make sure you get your message across clearly: Labelled food is not 'up for grabs' to anyone.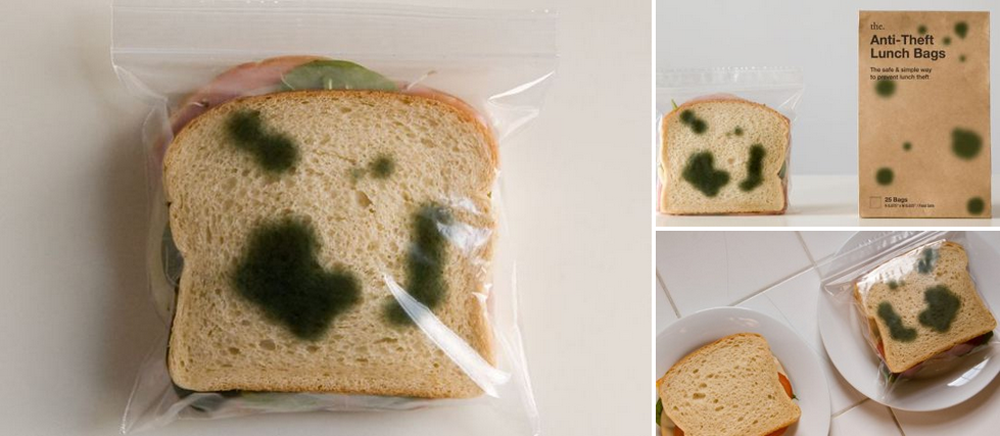 4. Invest in some of these brilliant anti-theft lunch bags, or create your own using a clear sandwich bag and colouring splodges on the outside of the bag using a green (non-toxic) felt tip."
5. Back date the label on your food so people won't lay their grubby thieving hands on it thinking it's out of date.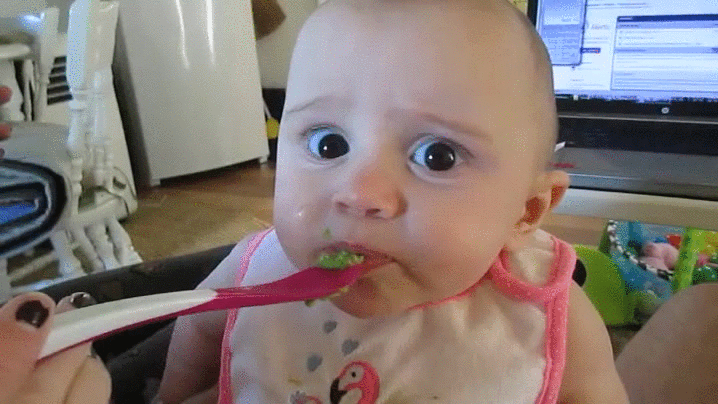 6. Is there a food item that you find is being singled out and constantly taken? For me, it was my strawberry yoghurt. One tried and tested way to seek revenge on the greedy yoghurt bandit is to carefully unseal the yoghurt top, pour out the yoghurt, fill with chilli mayonnaise and reseal. The yoghurt bandit will be hastily tucking into your yoghurt when they find their mouth is met by a fiery savoury surprise. They certainly won't return to raid the fridge anytime soon.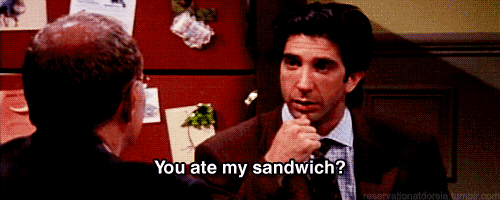 7. If you catch the culprit you can confront them head on. Just remember – don't lose your head it's just a sandwich. However, if they continue to steal yours or others food…you have our permission to get a little angry and report them to HR!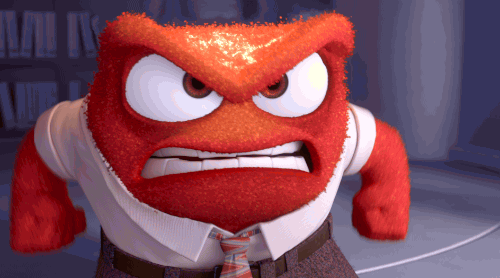 Unfortunately the common fridge thief is sometimes undefeatable, their persistence is admirable but irritating. So if these deterrents are unsuccessful you could always resort to locking your food away in your draw under your desk, or bring in a cool bag lunch box to hide your food away.
Source: http://www.answer-4u.com/news/office-lunch-thief/
Publish Date: April 14, 2016 5:00 AM
---
As with any form of marketing, content marketing can only be proved to be effective if it makes more money than it costs. Some critics say that one of the biggest problems is that it's too hard to measure while others would go further to say that it doesn't convert into sales at all. One of the misconceptions comes from the fact that although content can be updated immediately, sometimes the best pieces take weeks or months to begin converting to sales but, as long as you set up benchmarks at the beginning, you can accurately measure its worth.
The Intangible Benefits of Content Marketing
Almost everyone agrees that content marketing – when done right – does have many benefits, it's just that its not always easy to relate in £££ figures. Unlike advertising, which can be translated simply from expenses to income, a huge proportion of content is there to attract and retain viewers to a site.
What happens to these people depends on the quality and direction of your content. At its most basic, content gives your company a voice and gives people (often potential customers) something to read. When it's done well, it also improves your SEO (which in turn brings even more people to your site), gives people a reason to come back to your pages (which builds a sense of loyalty) and also makes you an authority in your industry (which builds trust).
Another benefit that well thought out content has is that it can reduce costs elsewhere in the business. For example, informative web copy, factual blog posts and well-written FAQ pages can all lead to reduced customer service costs as well as reducing the time valuable team members spend answering similar questions to customers instead of focussing on their core roles.
While these are all clearly good attributes to associate with your company, many of them are hard to quantify which leads to people writing off content marketing as a flash in the pan. So before you invest time and money into in-house resources, hiring an agency or outsourcing your copywriting, you'll need to know how to judge whether you're getting a return on your investment.
Metrics to Judge By
There are three metrics which you can best measure your content marketing campaigns: traffic, lead generation and sales. These show not only how many people are reading your content but also how they interact with it. If you're having trouble deciding how to best start tracking your content, it's recommended that watching traffic numbers is a good way to begin.
As far back as 2012, a study by Kapost and Eloqua showed that content marketing had a better return on investment than other forms on online marketing, something which will only get better as content strategists get more experienced.
1. Traffic
The biggest difference between a site that has implemented a content marketing strategy and one that hasn't is the sheer volume of information available. Whether this is through videos, blogs or images what it does is give people more entry points to your site and more ways to discover your message. It doesn't much matter if they find you through social media, Google searches or another manner, but what you're likely to see is an increase in visitor numbers. While this is a great start, you'll also hopefully see increased time spent on your site (both in terms of seconds/minutes and page views) and a lowered bounce rate. All of this proves that people are absorbing your company and its message more than before – putting numbers to some of the intangibles above – which can only be a good thing for you. What they do next is dependent on your aims, strategy and actual content, but with the right building blocks in place that's something you can work on over time.
Another benefit of content marketing is that the work you put in now can potentially reap rewards for months and years to come. While an advertising campaign may give a short boost that leads to a few long term customers, content done well can sit on top of Google for a long time, giving you increased traffic long after you've published.
2. Lead Generation
While content can have many goals, one key aim that it has is to increase leads. This can be done in a number of ways but most often a well-crafted call to action can direct readers in the right way – whether you've decided that's to download a document, sign up for a newsletter or call for a quote. Once you have this goal in place you can track how many people are doing this and find out how they got to that page – either by using an analytics package or by asking them on the phone.
There are other times when the content can be a treat which people sign up to view. One common tactic is to create an e-book or PDF that requires users to give their details to access. This content, if well targeted, will then attract potential customers who give you their e-mail address and phone number that you can use to follow up with, not only to check that they received their content okay but also if they needed help with anything else.
The use of analytics packages and cookies can help give a clear picture of where users came to your site and the path they took to becoming a lead. If this shows that your content marketing strategy played a part, then it's another verifiable win for this approach and a reduction in time for your sales team chasing new customers.
Over time you're likely to see that certain pieces of content work better than others. This can help shape future strategies and can show you which pieces of content need a bit of tweaking so they pull their weight.
3. Sales
At the end of the day the most important figure in any business is its profit and if content is helping you make new sales then your company is going to be in a better place. Depending on your business, tracking content in relation to sales may be less of a true reflection of its worth than tracking lead generation, simply because there may be a step between that your company is faltering in. For example, if you sell products online your ordering process may be too hard for all customers to stick with or if you're generating leads to follow up over the phone your sales team's manner with customers may be turning them away. Over time you'll start to see a pattern of the type of content that leads people to want to make purchases and the types that get them to interact in another way or simply leave your site.
Again, you are able to track the path a visitor on your site took so can see if people reading your content are heading in the right direction. Looking at these stats may also point to where problems in your site lay – maybe people are ending their sales process when they see the price, the delivery time or because of a convoluted sign up process.
As with any form of expense, content marketing can be tracked to show your return on investment. Make sure you know what you want to track from the offset and have the provisions in place and you can soon see just how beneficial it is your company.
What do you think? Are there any additional metrics you use to measure the ROI of your content marketing?
Source: http://www.answer-4u.com/news/proving-the-roi-of-content-marketing/
Publish Date: April 5, 2016 5:00 AM
---
Guest blogging allows the switched-on business owner or marketing manager to establish themselves as an expert within their field, build relationships within their industry, and ultimately drive high-quality traffic back to their own website.
In short, guest posting should be one of the key weapons in your digital marketing arsenal, so follow these actionable steps to find the finest opportunities.
1. Identify Your Audience
It's easy to assume that the most attractive websites for guest blogging are also the most popular, and it's equally tempting to pitch solely to sites that you personally enjoy.
Unfortunately, popularity and personal interest are rarely the best measures to go by; what you really need to do is identify your ideal reader. Popularity means nothing if readers don't need your services, and blogs you're interested in may cater to your own needs instead of those of potential customers. Think about what your ideal client would really desire when they visit a blog. The sites you find should offer posts that seem to address those concerns.
2. Follow the Leaders
One of the easiest routes to success is the path that others travelled before you, so one of the best ways to identify top guest blogging opportunities is to check out the sites that current experts have posted on.
If you're actively searching for chances to guest post, it's more than likely that you're familiar with your chosen niche; you're also likely to know the names of top bloggers within that field. They all started somewhere, often with guest posts of their own, so Google their name followed by 'guest posts by' to identify where they've been active. These sites should be a good fit for your audience and are likely to accept content from outside contributors.
3. Gauge Each Blog's Activity Level
Most blogs will show how many times each post has been read. It's a useful tool, and one that should certainly be used to consider the value of each opportunity, but the most effective guest posts aren't those that are the most popular – they are those that create the most activity.
Your efforts will prove far more fruitful if you consider how many comments and social shares each blog post usually earns. These demonstrate engagement with the content, and it is engagement that will cause readers to click through to your own website.
4. Take a Look at Guest Post Bios
After you've gauged the audience of each blog, you need to consider how each one treats its guest writers. All guest posts should provide a citation, but there's a world of difference between a good one and a bad one.
The best blogs will let you post a short bio, not just your name and a picture. This quick blurb should contain a link back to your website, your social media information, and a short run-down of your expertise and business. The opportunity to provide this information is a vital part of guest blogging.
5. Check Out Social Media
Finally, take the time to look up each blog on Twitter, LinkedIn, and possibly Facebook. Your chosen blog must maintain an active presence on social media, and that should involve publicising each new post across such platforms. After all, you need to make sure that readers are going to get to your guest post if you ever hope for them to continue onto your own website.
Not all guest posting opportunities are created equal so follow these simple steps to ensure that your efforts yield the most advantageous results for your business.
Source: http://www.answer-4u.com/news/finding-guest-blogging-opportunities/
Publish Date: March 30, 2016 5:00 AM
---
Authority is central to success; people need to perceive you as a credible influencer and expert source of information if they are to trust your judgement, rely upon your services, and ultimately place you in a position of responsibility. So, you need to know what you're talking about.
But what if you don't?
Becoming an expert takes time, and it's often impossible to amass the necessary amount of information in time for a crucial conference or meeting. Here's how to build an impenetrable persona of understanding in just a couple of hours.
Research the Latest Trends
The most impressive topic is the same across all industries – it's the new topic. Even the top authorities within each field find it hard to keep track of emerging trends and new areas of information or research, and these are likely to be popular subjects at professional events.
As an undercover non-expert, these newer areas provide a tactical advantage; if you spend an hour or two researching the latest topics, you can speak with authority on a subject that is extremely likely to come up. It's like knowing which questions will be asked during an exam. To find out what's new, try searching 'Google News', looking at online summaries of recent conferences, or checking the latest blog posts from key influencers.
Take Smart Shortcuts
Top CEOs and leading politicians use teams of advisors to provide regular summaries of the latest news in order to remain thoroughly informed. You probably don't have those resources at your disposal, but you do have the power of the internet, and that allows you to take advantage of several key shortcuts.
Instead of reading the book, read a few reviews. Instead of spending hours with various pieces of source material, find short overview videos on YouTube. You'll be given the gist of your chosen situation or subject, plus an adoptable opinion, all without the tedious legwork.
Project Confidence
The possession of information counts for nothing if you don't nail the delivery. Confident speakers are trusted speakers, so foster a credible impression by taking the following steps:
Stand Tall, But Relaxed: Slouching broadcasts insecurity; a ramrod-straight spine indicates uneasiness. Stand straight, but maintain a casual appearance.
Maintain Eye Contact: Expert speakers have been shown to enjoy higher credibility ratings when they maintain eye contact.
Speak Slowly: Nervous speakers pour out sentences as quickly as possible – it does not make a strong impression.
Avoid Fillers: Words such as 'um', 'like', and 'well' are fillers. It's okay to pause if you need to think, but you should aggressively strike these words from your vocabulary.
Don't Overcompensate
Your aim is to sound like you know what you're talking about, not to prove that you're the most intelligent person in the room. Avoid using long, complex terms – they actually make you sound less credible – and offer insights only when they are relevant to the conversation.
Above all, listen and question. Experts become experts by learning from others. If you want to be perceived as a person whose knowledge is to be trusted, don't be afraid to betray your own ignorance of certain subjects by actively listening and questioning other speakers on their own areas of influence.
Establishing yourself as an expert is crucial for professional advancement, but the best businesspeople understand that smart steps, like those listed above, can take you where you need to go faster – even if you're not quite as well-versed as you appear.

Source: http://www.answer-4u.com/news/how-to-sound-expert/
Publish Date: March 16, 2016 5:00 AM