Antheus Telecom - ContactCenterWorld.com Blog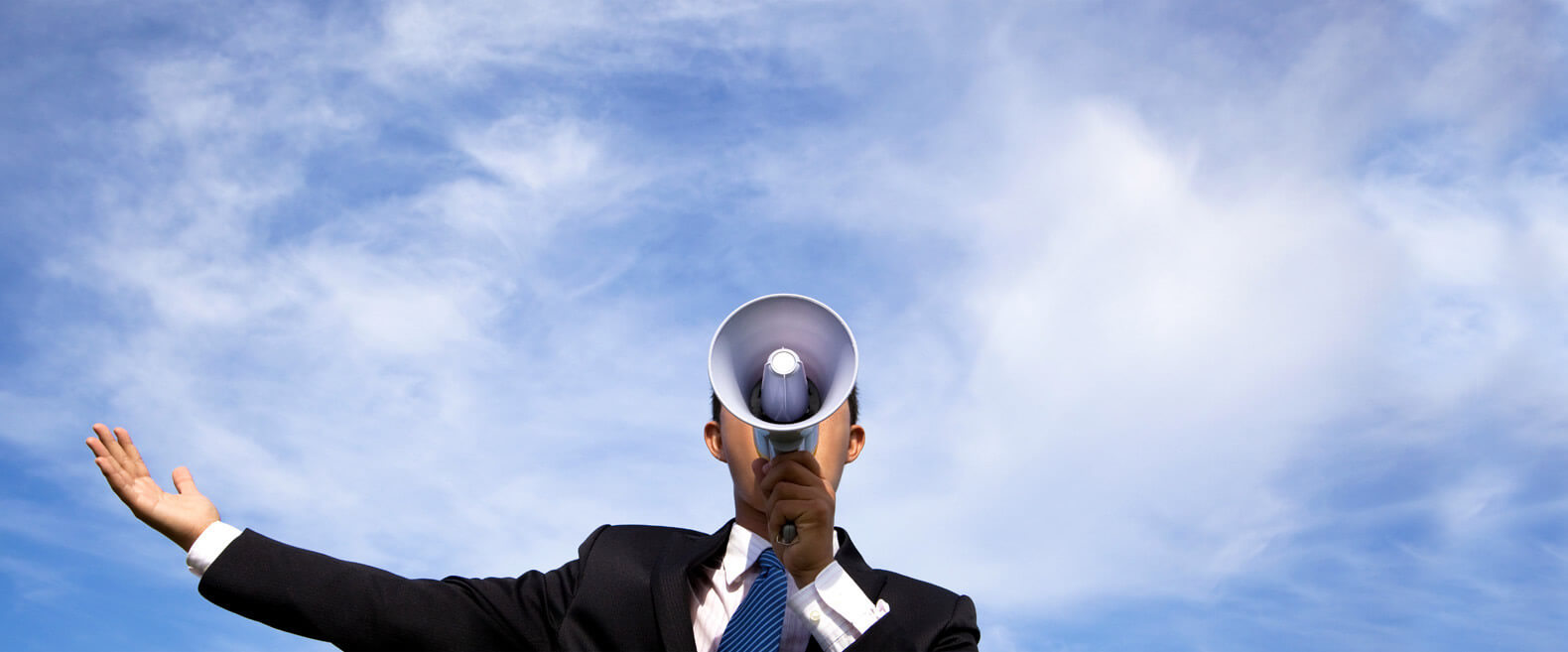 Ofcom today published their policy positioning statement entitled ' The Future of fixed telephone services' a copy of which can be found here.
With just six years to go before the PSTN service in the UK becomes history, Ofcom has been looking into the implications. They seem to be a little unsure about this new technology "Voice over internet protocol" and what the benefits ,might be, but suggest that clearer phone calls might be one of them. Nothing about being able to receive multiple calls at the same time with no corresponding line rentals etc then? They also state the land lines are gradually being replaced by VoIP. This might be valid for consumers, but there are very few businesses that haven't moved away from PSTN these days. You do get the feeling that of Ofcom are 10 years behind the market sometimes (though not always it has to be said)
One little gem towards the end of the document considers whether location significance should be preserved in geographic numbers. That would make them not geographic then! As opposed to the current non-geo numbers (08, 03's etc) and of course mobiles. Looks like we need a new term for fixed line numbers at are not really fixed anymore and not mobiles nor non geo (whew!)
The end of local area codes may be neigh
Source: https://antheus.co.uk/2019/02/22/ofcom-mull-end-of-life-for-phone-area-codes/
Publish Date: February 22, 2019 5:00 AM
---
Lead generation in call centres - is your data all it's cracked up to be?
A good lead generation company is an invaluable partner when it comes to call centre performance. Simply put, if the quality of the data is good then call centres will achieve a higher daily conversion rate for calls made. In addition, the cost of leads has gone up enormously, particularly as a result of the new General Data Protection Regulation (GDPR), so it's vital that your lead generators are working well for you.
Telemarketing is a difficult job, but good data can really help. So the key to a successful telemarketing campaign lies in an accurate, up to date list of prospective contacts. Accurate data will ensure you speak with the right contact and reduce wasted time on sales calls you can't convert.
The characteristics of good quality lead data
Good quality lead lists will have the following attributes:
Targeted
Your leads are in the right target market.
Current
The contact provided is still available at the number given.
Accurate
The telephone number is correct, and works first time.
Pre-checked
Contacts are checked against the Telephone Preference Service (TPS) register to remove any contacts that don't want to receive marketing calls.
Signs that you have poor quality lead data
Many call centres suspect that their leads are of poor quality, and there are a few indicators that point to this. If you notice the following things happening, it's a sure sign that your lead generation company is not as good as it should be:
You call people who are no longer there
You have to spend time finding out who's the best person to speak to
The contact is still at the company, but they are at a different location. You have to spend time finding out their new details.
The contact you called is not the right type of contact. For example, you are looking for healthcare providers but you get through to a leisure centre.
The company called is not in your target market. For example, you are looking for companies with more than 50 employees, but you get through to a sole trader.
The effects of poor quality lead data
The effects of poor quality lead lists in call centres
Let's assume that you make 100 calls. If 20 of those turn out to be poor contacts that are never going to buy from you, that's 20% of your calls that are wasted. If each call takes 3 minutes, you've lost an hour of your time. Your success rate. If your actual effective conversion rate is 10%, then
10% of 100 is 10
10% of 80 is 8
But your statistics will actually show a conversion rate of 8/100 i.e. 8%. That's a pretty big difference and wholly attributable to the poor quality of your telemarketing list.
You can play around with the percentages, but whichever way you look at it, there is a massive difference in productivity with poor data compared to good data.
How to deal with bad telemarketing data
If you suspect that your list of leads is not as good as it should be, then it is vital that you adopt a structured approach to identifying this. Otherwise, any feedback that you give to your lead generation provider will be anecdotal, not verifyable and lack impact.
Processes
Make sure that you have adequate documented processes in place to identify and manage poor data.
Monitoring
Find out how bad your data really is. Make sure your agents are able to log instances of poor quality data. Make sure that your call centre software allows them to flag the reason why they've concluded that it's poor. Without measuring this, you will be unable to properly address the issue with your data provider, because you won't have the facts to prove it.
Cleansing
Make sure that poor data is cleansed and updated as appropriate. Once a contact is established, it's important to retain the details of the successful contact.
Reviewing
Have regular meetings with your data provider where you can address any issues identified, agree key performance indicators and receive a refund if applicable. If the data quality does not improve, select another provider.
Technology
Ensure that your call centre software provider focusses on the quality of data, enables you to capture information about data quality and provides good reporting on data quality.
How to identify a good quality lead generation company
Communicate actively with your supplier
Make sure your lead generator understands your objectives and how you work
Do they have a really great reputation?
Only buy from a reputable supplier. Key indicators are direct marketing association accreditation, proof of historical reliability, a focus on data protection, reviews from existing customers etc. The source of the leads list should also be explained.
System compatibility
Make sure that the data provided will work well with your call centre software. Agree consistency between data labels and formatting upfront.
Is the data up to date?
All contact databases should have been checked recently, preferably within the last 6 months.
Is the data of good quality?
Ask for a sample of leads. All reputable suppliers of leads should be happy to give you a representative sample of the types of leads they can provide
Check your rights to use the data
Make sure that the contract allows you to use the lead data as you are intending to.
Is the data appropriately pre-checked?
Effectively pre-screening the data for certain things will save your agents valuable time. For example, for cold calls, have the leads been checked against the TPA? In addition, any contact database that you buy should be checked against any relevant opt-out registers.
Conclusion
Last but not least, make sure you have a really good call centre software provider. They will be able to help you with data quality issues. For example, call centres often have more than one lead generator company, so we add a Vendor Lead Code to each item so that you always know where the lead came from. You can easily upload spreadsheets of leads into your call centre system and track whose leads work best. What's more, our systems keep track of important data (e.g. never answers, invalid number, gone away etc.).
For details of how Antheus Telecom can help you with your call centre data quality, please contact us to discuss your requirements.
Source: https://antheus.co.uk/2019/01/29/how-good-is-your-lead-generation-company-why-data-quality-is-often-poor-and-what-you-can-do-about-it/
Publish Date: January 29, 2019 5:00 AM
---
Call Centre Disaster Recovery - What Happens If The Worst Happens?
Call centre disaster recovery is a hot topic. Experienced contact centre and call centre managers have learned to expect the unexpected. Whether it's a natural disaster, power failure, equipment failure or force majeure, at some time or another, there's a significant chance that you will have to recover your call centre due to an unforeseen event.
Call centres are complex environments with multiple points of failure. The process of recovering from a disaster is often poorly understood by management. We consider the costs, resources and technology elements of recovering from a call centre failure in this article. We hope this will help you to write a disaster recovery plan for your own call or contact centre.
The Background
Historically, call centres typically adopted one of the following approaches to recovery:
For larger organisations with multiple call centres, calls were rerouted to any centres that were still operational.
For smaller, single location call centres, the best option was to maintain a separate, offsite "hot site". Agents could be relocated to the hot site in the event of an emergency, and calls were rerouted to the new site.
But in recent years, managing a call centre outage has become much more complicated due to a number of factors, including:
Call centres are often operational for 24 hours a day, with multiple shifts of agents. Customer expectations are higher in that they expect to be able to contact companies 24-7. Downtime is costly not just in terms of lost calls, but also in terms of the company's reputation.
Many companies now consolidate call centre operations to a single location, so calls can't simply be sent to another location if there is an outage.
Call centre agents generally have much more specialised skills. This significantly improves the level of customer service, but means that there is less flexibility when an outage causes resource issues.
Creating a functional disaster recovery plan is a crucial task of managing a call centre. This means understanding the risks and consequences, drawing up a plan, and then testing it to ensure it actually works.
The Risks
Many managers develop a false sense of security when it comes to their call centres. This is especially likely if they have not experienced a crisis situation in the past. If they are in an area with few natural disasters, many call centre managers are not aware of the potential impact of a serious situation. However, the reality is that all call centres are at risk. As an organisation's reliance on telecommunication networks and infrastructure increases, the likelihood of a problem increases.
Creating a Disaster Recovery Plan for a Call Centre
1. Identify the Vulnerabilities
Include all aspects required to run the call centre, including:
Operational aspects
People
Physical premises
Office facilities
Data
Communications
Utilities
2. Identify the Impacts of an Outage
Make sure all the relevant facts are at your fingertips. For example:
Measure average call volumes across various time periods
Quantify potential lost sales
Assess possible damage to the brand
Determine whether an outage could give rise to possible legal action
Understand the extent of regulatory fines
3. Write a Disaster Recovery Plan
Create a plan that contains the following critical elements:
Strategy (the overall aims)
Processes (what will happen)
Recovery Teams (management, technical support (including suppliers), call centre supervisors, agents etc.)
Responsibilities (who does what in the event of a disaster?)
Locations
Emergency Contact Lists
Call Handling Processes
Emergency Recorded Messages
Inevitably, there will be a balance to be struck between minimising the time taken to shift calls to a recovery solution and the costs involved.
Key members of the recovery teams should collaborate on plan development and approve the final plan. This will ensure that all aspects are considered, but will also ensure greater ownership and buy-in if a crisis does occur in future.
4. Test Your Disaster Recovery Plan
The most crucial thing to consider when writing a disaster recovery plan (and the aspect most often forgotten) is that it is useless if it doesn't work in practice. The only way to be certain that your plan will work when it has to is to perform a live test of the plan. Testing will flush out any glitches or details that mean that the plan may not work in an actual disaster situation. For example, if the mobile phone network is not working, how are you going to contact your agents?
Before launching a live test of your disaster processes, run a session to inform recovery team members of their roles and responsibilities in the event of a disaster. Active testing can then be conducted to review how the plan works in practice and identify where improvements can be made or where solutions are based on incorrect assumptions.
To prepare for a test of your disaster recovery plan, identify what you will test, at which locations and who will be involved. Create one or more outage scenarios to test different aspects of the plan. And don't forget to test across all shift patterns, so that everyone is aware of what to do in the event of a disaster.
After testing is completed, review the results, and conduct a follow-up test if necessary. Test the plan regularly, and use different scenarios to ensure that all aspects have been considered. It's a good idea for the scenario planner to be someone who was not involved in writing the plan, so that familiarity bias is not introduced.
The Future of Disaster Recovery
Advances in technology mean that the call centre is changing dramatically. Opportunities abound for agents to work remotely, either from home, or closer to home. As high-speed wireless internet connections become the norm, the need to have agents grouped together in the same location diminishes. This means that companies can save money on property and call centre technology.
Making Call Centre Disaster Recovery Quick and Easy
Our LiberalisNow software is a game changer in call centre systems, and can help you to effectively recover your call centre quickly and easily. That's because it uses the very latest in WebRTC technology. This means that you can create your own online contact centre in just a few minutes. Being browser-based, no phones are required. So agents can simply plugin in a headset and they're ready to go. It's super-fast, incredibly simple and ultra-secure. So you can use LiberalisNow to quickly recover from a disaster situation. Or simply create your call centre using agents who can work remotely to reduce the impact of a disaster.
What's more, with LiberalisNow there are no per-seat fees; you only pay when your agents are connected to customers. There are absolutely no monthly charges or commitments. So when you're finished with the system, you can just switch it off and you won't incur any further costs. You can even try LiberalisNow for free to test out its potential suitability for your disaster recovery purposes.
Conclusion
In an ideal world, your call centre will never have to deal with a crisis or disaster. However, it can and does happen more often than you might think. The best strategy is to be well prepared and well informed. With a good call centre disaster recovery plan in place and a team that is ready and motivated to act if necessary, your company will be in the best position to recover quickly and minimise any negative consequences. The latest WebRTC technology can be your secret weapon to ensure swift recovery in the event of a disaster. Contact us to find out more about our WebRTC call centre systems.
Source: https://antheus.co.uk/2018/06/29/call-centre-disaster-recovery/
Publish Date: June 29, 2018 5:00 AM