Asia Telecom - ContactCenterWorld.com Blog Page 2
On a high level, the outsourcing industry is the single largest organized employer in the Philippines and is estimated to provide employment to 1.3 million workers as per 2016 figures. The World Bank and other industry experts forecasted a continuing bright future for the industry, with earnings projections that could reach $25 billion by 2016 (touching 1.5 million jobs) and $55 billion by the year 2020.
With the industry is well poised to reach somewhere in the zone of US$ 50 -55 Bn in next five years and we can safely assume doubling of the workforce from 1.3 to 2.6 Million on a conservative side. A huge ground has been covered and an equal opportunity or more lies ahead. Philippines has thus emerged as one of the top destinations for business process outsourcing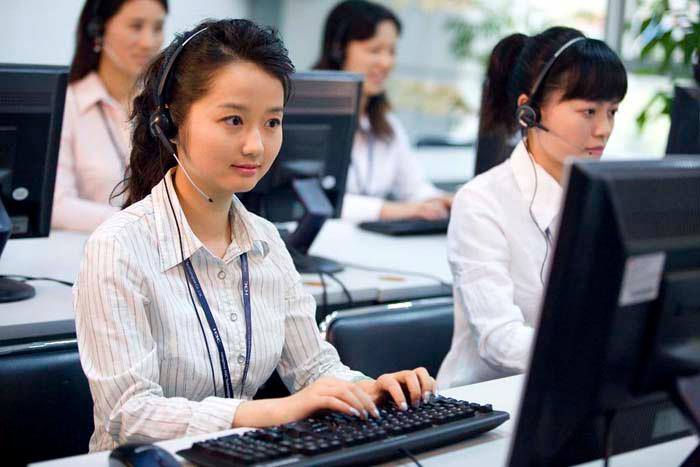 The industry in the Philippines primarily comprises of the following eight verticals or sub-sectors:
Call Centers

Knowledge process outsourcing

Back offices

Animation

Software development

Game development

Engineering design

Medical transcription.
The biggest contributor and the most commonly provided service in the Philippines is the call center largely due to the good voice skills and English language in the Philippines. The other sub-sectors like Knowledge process outsourcing and back offices are also big in scale.
There are few industries that have picked up pace in the recent years in medical transcription and animation and design. Filipinos are very creative and hence the design and animation sector holds a lot of promise for the future. There are several companies which has now achieved good scale in design and creative process outsourcing.
The future certainly lies in the subsectors such as game development and software development. The overall talent is available here in the country. The industry in synchronization with Government will have to come up with good training and skill development programs to capture the market share in this important subsector.
Source: http://asiateloutsourcing.com/types-of-bpos-in-philippines/
Publish Date: February 27, 2017 5:00 AM
---
The businesses are competitive in free markets and this is exactly the fact that delivers value to the customers. The main customer of the Philippines outsourcing industry are the companies from the countries such as North America, Europe and Australia. All these economies are well governed markets with good degree of open market characteristics. The exact level of market freedom in each country may vary, however at a high level these are largely free market economies.
The spirit of competitive between the enterprises has been reason why the customers gets the value and this leads to innovation and development of efficiencies. The development of outsourcing market is also one of such phenomenon where the businesses are trying to offer the same services at a lower price points.
So it is by now an accepted fact, that there is a good cost arbitrage that can be picked up by a business by outsourcing to Philippines or India or by nearshoring to Caribbean countries or Mexico.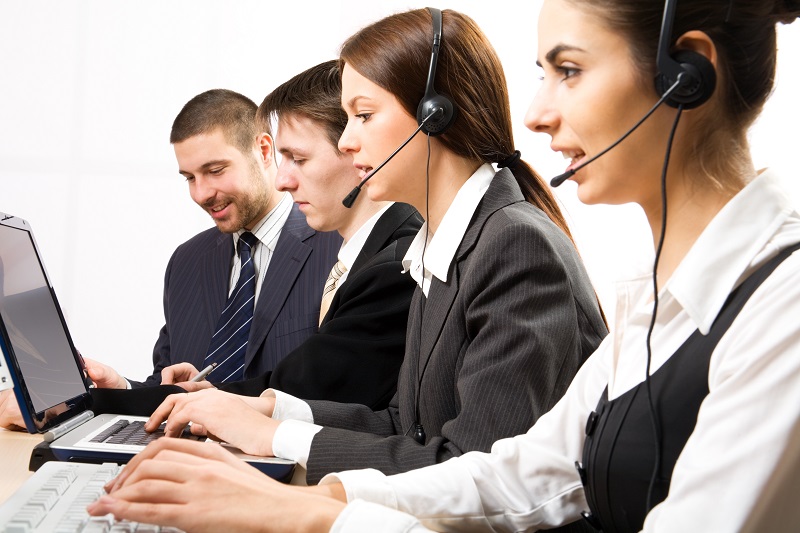 So as a business what options do you have and what factors could determine your choice?
Option 1 – Set up your own call center in Philippines
A foreign company / foreign investor can set up a company with 100% foreign equity in the Philippines. The registration typically starts with Securities and Exchange Commission (SEC). Depending upon location and / or other criteria, the company will have to file its application with one of the Government agencies such Bureau of Investments (BOI), Philippines Economic Zone Authority (PEZA), Clark Development Corporation, Subic Bay Metropolitan Authority to name a few. The detailed process about this step can be seen by visiting BOI website at www.boi.gov.ph
This option is good for companies that are mid-sized or large companies with stable business and matured process. The companies which now want to do a large scale outsourcing with an objective to reduce costs and improve efficiencies. As this step requires set up cost and set up process in terms of licenses, this option is meant for someone who is in for a long haul.
A lot of customers do a pilot of outsourcing with professional BPO firms or do some sort of partial outsourcing prior to making a big commitment of this nature
There are several perks and incentives doled out by Government for attractive foreign investments.
Option 2 – Outsource to a Professional BPO firm
This would perhaps be the options exercised by the majority of customers. This involves sub-contracting your work to a professional BPO firm in the Philippines. The advantage here is getting access to a full scale BPO set up with experience and expertise. Further there is no regulatory filing or set up process under this option. Likewise, there is no set up cost and capex involved in this option upfront on the customer.
This option is ideally suited for customers who are matured in operations and even for the ones who experimenting by outsourcing few seats to test the model. As this option does not involve set up time and cost
Option 3- Seat Lease and / or managed operations
Some of the customers have access to local entrepreneurs in the Philippines through previous work interactions. These entrepreneurs have the know-how, however they may not have the financial strength to set up their own call center
In Philippines, such customers can opt for seat leasing options where the seats can be leased by existing centers to such campaigns to utilize the spare capacity. However, it is advisable that the local entrepreneur does full compliance to local laws in capacity of registered company in Philippines.
The seat lease typically comes with work stations, computer hard ware and Internet. There is a value added option called the managed operations where other than the seat, the BPO offering seat lease can also provide recruitment, pay rolls and full IT support for the team including dialers, VOIP, call center platform. Both the options are possible and this works well for small companies which want a direct control over the manpower / deliverables
Option 4- Home Based
Perhaps the lease recommended and for price sensitive customer, the entrepreneurs can even hire agents on a part time basis from job sites like Upwork etc to work on their campaign. As home based center may suggest, these are fragmented operations and can only suit a certain type of needs.
Source: http://asiateloutsourcing.com/options-for-setting-up-a-call-center-in-the-philippines/
Publish Date: February 21, 2017 5:00 AM
---
If you are racking your brains as to how to set up or outsource your call-center saving both on time and productive resources. We must explore a number of options so that we can establish clear reasons why we need to outsource call centers in the first place. Though we have an able alternative to establishing a multi-channel contact center but it is indeed an expensive proposition. One has to invest a lot in facilities equipment and technology. So what are the chief reasons we should establish effective outsourcing set-up.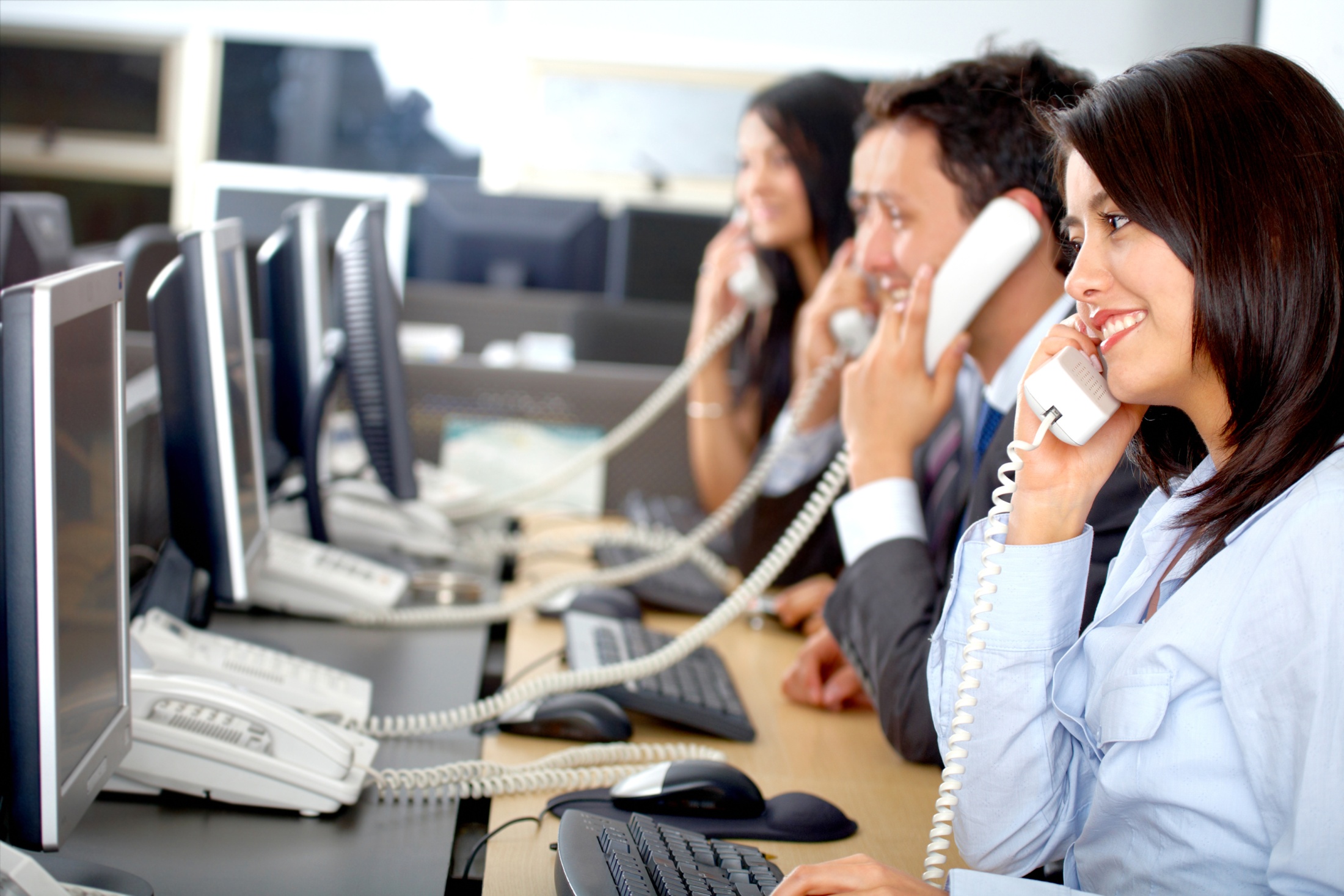 Reasons to Outsource your Call-Centre
Besides the main reason of saving costs and the quality of the productive resources suitably enhanced, there are numerous other reasons to set up your call center.
Much Reduced Cost

- Major investments are required in the form of equipment, staffing, operations for the setting up a call center. Outsourced call-centers divide these expenses between many clients. These clients benefit by paying for the services needed for transaction purposes or for paying on per hour basis. The outsourcers can also benefit from sharing agents also they can also benefit by getting more work on time and also getting reduced rate per call.

Flexibility

- An in-house call center can be at the mercy of dipping in call volumes and suffer from lean patch when agents stay idle.

Outsourcing call centers

can protect these centers from these unfavorable times as there are many clients to cushion its volatility. Agents can work more effectively and manage can manage the staff more effectively, also ensuring that there are reduced rates per call.

Increased profits

- Outsourcing your call centers can bring about a marked improvement in profits and quality productivity and performance is suitable enhanced. The overall aspect of the business gets a much-needed fillip.

Specialized knowledge

- Specialized knowledge can help the business flourish better; outsourcing can bring quality knowledge on the table via different clients.
What are the Points to Consider When Outsourcing the Call-center?
It is important to keep in mind several points while outsourcing the call center. The following points can help in outsourcing your call center.
Location

- The location takes center stage when outsourcing call centers as many things depend on this particular decision. Consider the exchange rate, economy and environmental issues, also a poor government infrastructure influences the wage structure as well.

Accent

- In order to preserve your brand image find a call center with discernible accents which helps you to manage your business better. Check on their accents via skype and try and gauge whether they are able to express themselves better in clear accents.

Specialization

- Call centers vary greatly in specialization. For example, if a call center is good at providing technical support it won't be much good for online clothes retailer. Make sure you ask to see relevant case-studies which would help you to gauge whether they are good at your kind of industry too. Choose the call center which goes in line with your kind of business.

Security

- While thinking of outsourcing your call center make security measures the most important fixture in your scheme of things. You should ensure that your proprietary data does not come into any harm. Physical safety along with technological safety is another point to consider while outsourcing your call-center. Urging hem to sign a nondisclosure should gain paramount importance. Security measures are important so that you can attain the peace of mind required to establish a good business.

The portfolio of clients

- The portfolio of clients must be seen to decide whether the companies they have worked for have sung paeans for their work. As you have to be sanguine whether the call center you are choosing has served a good number of companies in the past. Also, it might be the other way round as well the call center might be used to working with large companies and yours is relatively small set up so your choosing the particular set up may not benefit you in the long run. Examining the call center's client list might give you an idea what kind of companies they have worked for before, what it is offering and which are the companies suit them best.

Suitable time-zones

- It is advisable to choose a call center which is adaptable and can work in different settings of time, like overnight processing of calls and data from places like Europe and America.

Consider what you really need

- While there are a

number of call center services

there is no requirement for paying something which you really don't need. If you are looking for part-time services just don't go for full-time services.

Find out how long the call center has been in business

- Companies which don't provide quality services usually don't stick out very long.

Ask for what kind of technology they use

. If you find out what kind of technology they really use if their communication system is really strong. Then you would know whether investing in that particular call center is really worth your time.

Ask about Average Wait and Hold Times

- You should ask companies about their average wait and hold times. The better ones should have all the information and then you can compare thoroughly with the best ones.

Use your experience-

Use your common sense and experience to find out whether the call-center you are going to deal with is any good or not. Whether the representatives are not very friendly. If you are not getting prompt answers the same treatment is going to be meted out to your clients as well.

Study the market

- If you are trying to get the services of a call center don't settle one for the first one you come across rather you might stumble upon one which could offer you quality services at much less price.
When you are about to choose a call center, choose one with a lot of care. You shouldn't just hire anyone to take care of your business and answer important clients. If clients are important and they are giving you the right kind of business make sure you outsource the right call center to keep your company flourishing at the right pace.
Source: http://asiateloutsourcing.com/why-how-to-setup-a-call-center-or-outsource/
Publish Date: February 10, 2017 5:00 AM
---
This blog contains the important statistics pertaining to the business process outsourcing in the Philippines. The figures are compiled from publicly available information from various credible sources. As per Oxford business group, "the global BPO industry is forecasted to be worth $250bn by 2020 and the Philippines is seeking to cement its position as a preferred global service offshoring hub and expand on and diversify its share in this lucrative, yet highly competitive field. Having grown at a compound annual growth rate of around 10% over the past decade, the BPO sector has become the country's largest source of private employment and the second-largest contributor of foreign exchange earnings after remittances. It has also fueled the growth of other sectors, as the salaries paid out have augmented household consumption and anchored the expansion of the property and retail sectors. Since 2004, the Philippines has tripled its global market share of BPO business, from 4% to 12.3% in 2014. It is estimated that this could rise to 19% by 2020"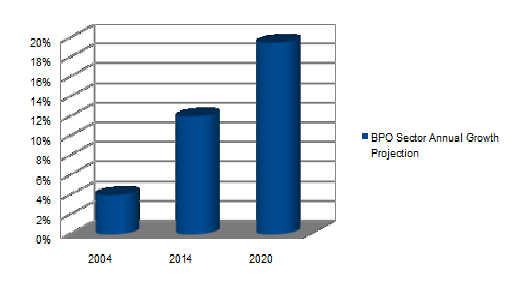 The BPO sector's contribution to GDP has risen in tandem with the number of companies setting up operations in the country. The industry accounted for just 0.075% of GDP in 2000, rising swiftly to reach 2.4% in 2005, 4.9% in 2011, and 5.4% in 2012. Its estimated GDP contribution was 6% in 2015, with expectations that it could contribute up to 9% of GDP in 2016, according to the IT and Business Process Management (IT-BPM) Roadmap for 2012-16 published by the industry group IT and BPO Association of the Philippines (IBPAP).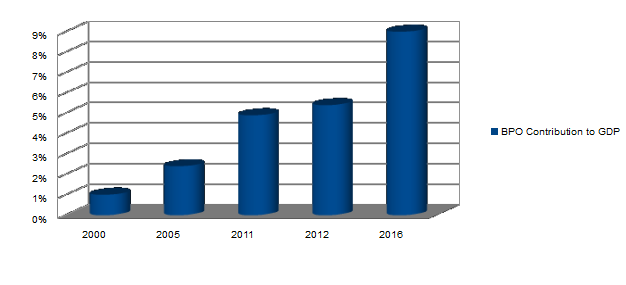 A steady upward trend has continued in the industry's record for revenue generation. According to industry analysts, revenue from the country's BPO industry grew 10-fold from $1.55bn in 2004 to 15.5bn in 2013, reaching an estimated $18bn in 2014. In its IT-BPM Roadmap for 2012-16, the IBPAP forecasted that annual revenue from the IT-BPM industry could more than double from $9bn in 2010 to $25bn in 2016, a 10% share of the global market. Meanwhile, property consultancy CB Richard Ellis (CBRE) projects BPO revenue could double to $50bn by 2021, thus matching with the estimates of Oxford Business Group as indicated above.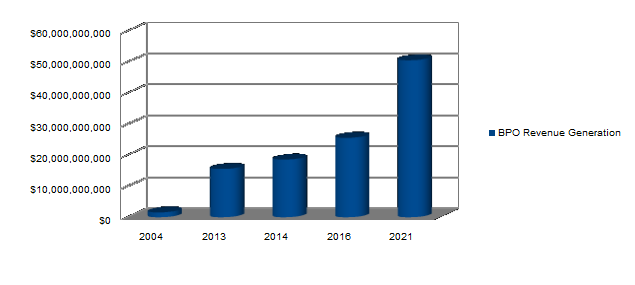 Going from strength to strength, the BPO industry's record for job creation has experienced a similar rise, from 101,000 employees in 2004 to 900,000 in 2013. Indeed, IBPAP projects that 372,000 new jobs will have been created in the BPO industry between 2014 and 2016 and has targeted an employment figure of 1.3m Filipinos by 2016. Furthermore, IBPAP estimates that the number of BPO employees could reach 3.3m in 15 years,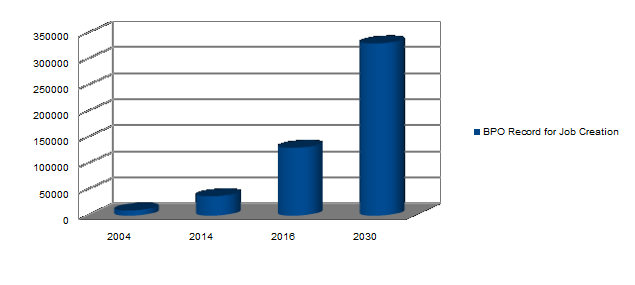 On a high level, the outsourcing industry is the single largest organized employer in the Philippines and is estimated to provide employment to 1.3 million workers as per 2016 figures. The World Bank and other industry experts forecasted a continuing bright future for the industry, with earnings projections that could reach $25 billion by 2016 (touching 1.5 million jobs) and $55 billion by the year 2020 .
To summarize the various projections, the industry is well poised to reach somewhere in the zone of US$ 50 -55 Bn in next five years and we can safely assume doubling of the work force from 1.3 to 2.6 Million on a conservative side. A huge ground has been covered and an equal opportunity or more lies ahead. Philippines has thus emerged as one of the top destinations for business process outsourcing. With its delivery center situated in Metro Manila
Source: http://asiateloutsourcing.com/statistics-of-business-process-outsourcing-in-the-philippines/
Publish Date: January 24, 2017 5:00 AM
---
Expansion of a business to an unfamiliar country is never an easy job, as one is never sure about the deal of the products that has been received. Before investing your earned amount for business extension in a new country, it's always better to engage people's interests and understand the demand of your product. This can be done through a telecalling service. What is telecalling? It is an act of selling, promoting or soliciting a product or service over telecommunication systems such as mobiles or telephones. Telecalling is one of the best, most sophisticated and cost-effective tools which helps you reach out to your potential customers world-wide and helps you to decide whether a specific country will be right for business investment. Read this article to get a complete overview of telecalling.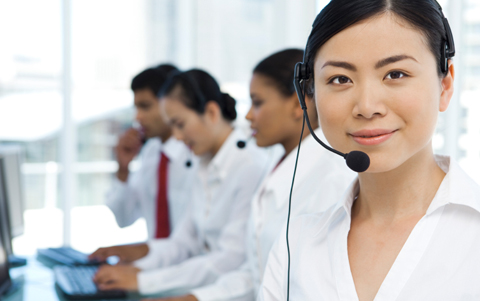 Innovative Support Services of Telecalling
Telecalling script samples enable the customers to generate new leads and conceptual ideas. Here's what you need to do to rank your business through telecalling.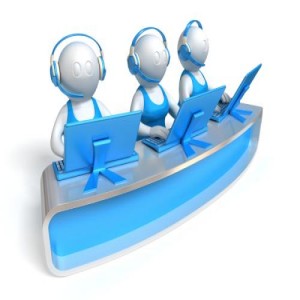 Once you get an idea of the pulse of your target audience in your dream location, you can start telemarketing calls to enhance your products and services among right potential buyers. Telemarketing services help open up an opportunity for better interaction with your potential customers, allow you to find solutions for queries and also builds complete trust.
Nowadays most of the multinational companies use telecalling services in their initial stages of business expansion to survey customers and understand their views better.
Once you have established your reputation in the market and grabbed the attention of customers, you may then consider telecalling as the next crucial step of supporting your customers. A good and strong customer service team will help with better customer relationship management.
Customer surveys, telemarketing or telecalling scripts for sales are well-known to be successful, if you're able to generate leads through telecalling from those who have shown interest in buying your products. Dedicated and committed lead generation activities and set up lead targets is required to ensure continuous flow of revenue through lead generation.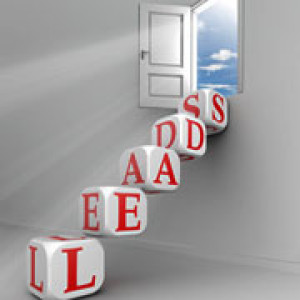 Once your business development plans, telecalling and telemarketing services are ready, the next level is finding a service provider. Here outsourcing telecalling comes in as the most logical step in terms of ease of business as well as cost factor.
Now you can kick start your experience with increased sales and better conversion rates along with high customer satisfaction by getting real time data through telecalling. Outsource telecalling sectors have rich experience in providing the customers specialized support services such as e-mail, live chat support, voice mail, lead generation, technical helpdesk and appointment setting services. These services help the customers solve their technical issues.
Source: http://asiateloutsourcing.com/telecalling-acquire-innovation-with-specialized-support-services/
Publish Date: December 14, 2015 5:00 AM
---
Today, Businesses are facing new challenges – to meet the ever increasing expectations of their customers in 2015. Today's technology-savvy customers desire the best customer experience that can be delivered from a multi-channel and multi-lingual contact center. However, it is difficult for small and medium scaled businesses to determine and fit an in-house, multilingual, multichannel call centre within their budget. So for them, it is much easier to prefer call centre outsourcing (CCO). The call centre outsourcing industry is changing rapidly to deliver the maximum level of customer experience. Learn the top 6 call center services key trends that will shape the Call Center Outsourcing industry in 2015 and beyond.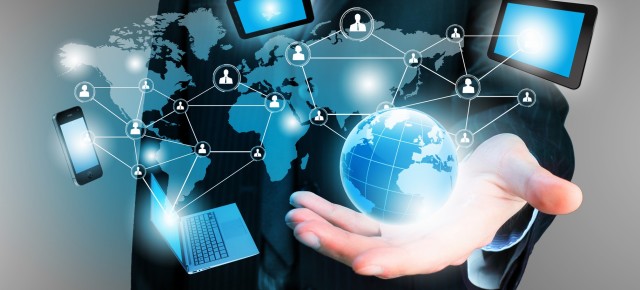 Top 6 Call Center Outsourcing Key Trends in 2015
This year, it is the right time to look into the new trends and innovations that will enhance the evolution of the best Call Center Outsourcing (CCO) and Business Process Outsourcing (BPO) sectors. Here are the top 6 call center outsourcing key trends that will rule the outsourcing industry in 2015.
Main Business Process Improvement (BPI)
BPI builds the industry and acts as a major driving factor in the field of call center services and BPO. It offers improvements in business processes in terms of cost, quality, speed and flexibility.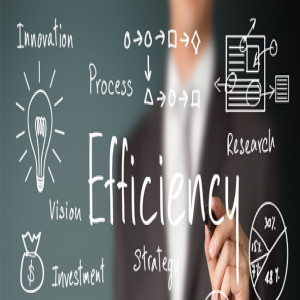 Importance of Customer Experience
Today, most of the call center and BPO services are evaluating their strategic levels in order to contribute to the customer journey and experience. This theory has transformed the focus of businesses from the search for a low budget customer care provider to a more tactical form of outsourcing.
Multichanneling Approach
Delivering a real multichannel strategy for many businesses can be quite a difficult task. However, an outsourcing call center offers a comprehensive multichannel customer care and service strategy to their trusted clients.
Developing and Sourcing the Right Talent
Third party contact centres are well-known for supplying the right person with the perfect skill for the exact job. This strategy gives the call center service providers a broad competitive advantage
Industrial Specialization
Industrial Specialization will become a pre-requisite for selecting a call center outsourcing partner in near future. Most of the businesses are interested in partnering with a true vendor with industry expertise rather than a call center service provider.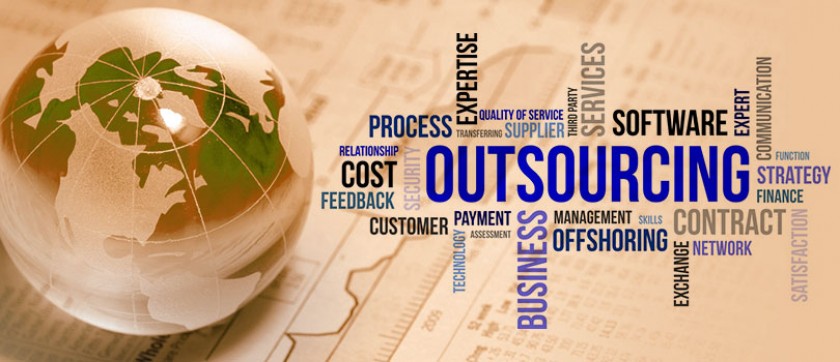 Near-Shore Locations
Nowadays, there's another third party feasible choice – near-shore call centre service providers. It allows businesses in the United States to outsource their contact center services to different multilingual and multichannel fields.
Many versatile countries have become an increasingly attractive choice for companies serving different industries looking to outsource their customer service. These top 6 outsourcing call centre trends will surely rule in 2015 and beyond, in marketing strategies.
Source: http://asiateloutsourcing.com/top-6-call-center-outsourcing-trends-that-will-rule-2015-and-beyond/
Publish Date: December 10, 2015 5:00 AM
---
Marketing strategies have changed a lot in the last two years. If your company still focuses solely on outbound "push" marketing methods such as direct mails, telemarketing, print ads, radio or TV, you need to catch up the present inbound customer service. For the last several years, many companies have proven that inbound marketing is far more effective and efficient way to reach out to potential customers. Here we will discuss in detail about Inbound Lead Generation, which is a true solution that can save your business or organization from various pitfalls. With the aid of inbound marketing, the goal here is not to interrupt people from what they are truly interested in. In fact, the goal is to get them to what they are seriously interested in. Here is a guide for you to get a complete idea about inbound lead generation.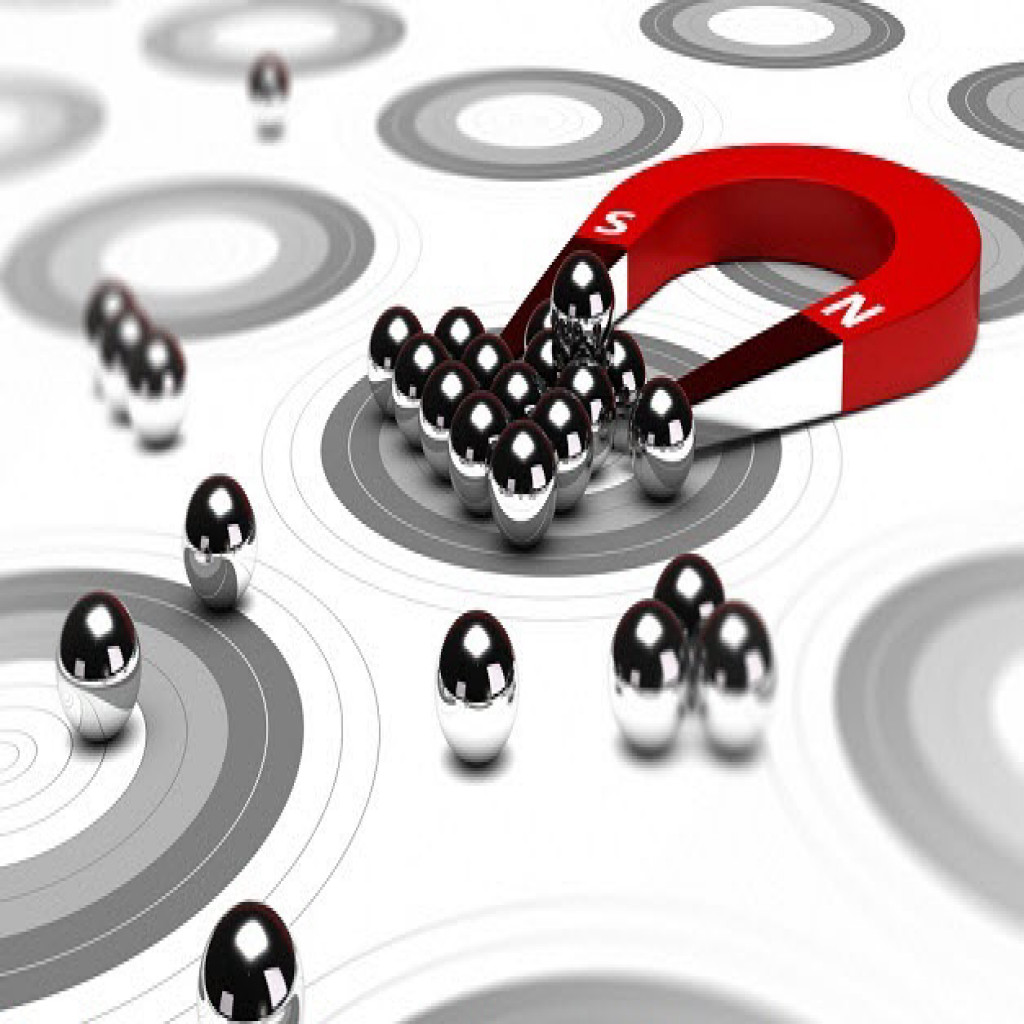 What is Inbound Call Center Lead?
Before you think about an inbound lead generation, you should understand about leads. A lead is a realistic person who in some way, focus, shape or form has dedicated interest in your company's product or service. These people include those who call you for exact information, respond to your survey, visit your store and finally submit their information on your lead capture form.
Benefits of Inbound Lead Generation
Here are the top benefits of inbound lead generation services.
Customers will Reach Out to You
With the focus on inbound lead generation, you can attract a fine stream of potential customers to your site with interesting and useful content and build up their interest in your product quality or services over time.
Inbound marketing calculations reveal the facts of engaging prospects, conversion from website visitors to customers, and revenue produced by marketing channels.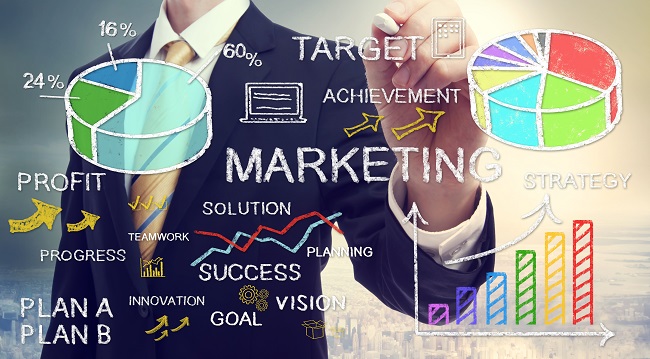 Find the Ways in Which Leads are Generated
Inbound lead generation is like a hiring process. When an employee fills out a job application, an enormous amount of personal information has to be shared in order to have a great shot at getting the job. This same idea applies to a lead generation.

Components of Successful Lead Generation
The inbound lead generation process has to have components such as a landing page, information form, something in a return offer and call to action that helps the lead to take action.
Inbound lead generation is one of the most efficient ways to handle leads and turn them into beneficial customers. A clear view of inbound lead generation helps you move forward to enhance your marketing strategies.
Source: http://asiateloutsourcing.com/beginners-guide-to-inbound-lead-generation/
Publish Date: December 9, 2015 5:00 AM
---
If you're into a well-established business sector, then you will definitely know the importance of marketing in spreading your company's services and products. This indicates that your company's success relies hugely on your marketing campaign. The wide use of outbound marketing is the most common strategy that has quickly changed in the last few decades. Nowadays, many companies have turned towards inbound marketing strategies for their marketing sources. Well, if you unaware of the difference between inbound and outbound marketing, read and understand the concept that allows you to create a better marketing strategy to fit the requirements of your company.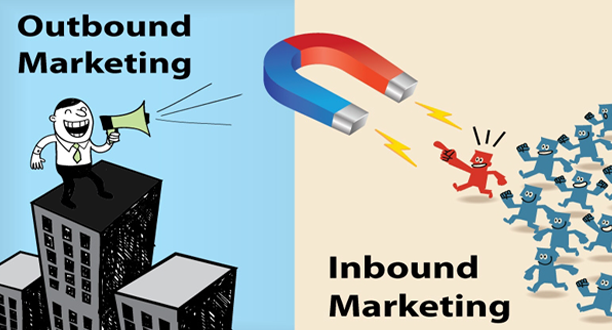 What is the Difference Between Inbound and Outbound Marketing?
Inbound Marketing
Inbound marketing is the most affordable and cost-effective marketing strategy, which is used by small business owners for their development. The main idea of inbound marketing is that you can target a core audience by providing informative and quality content to explain more details about the products or services. There are many ways to conduct a useful inbound marketing strategy, which require an online presence.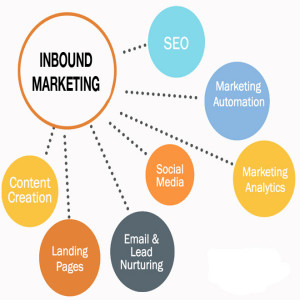 1. Creating Quality Content
Using the right social media networks such as Facebook, Twitter and LinkedIn, you can post informative articles and videos that are mainly related to your products or services. You can create unique content using SEO and post it to your subsequent social network pages.
2. Providing Incentives
Provide Incentives such as free e-book samples or special deals on your products or services to the followers. Create a landing page to offer free goods or content to the customers.
3. Communication
It is an important strategy for inbound marketing, where it allows direct communication with the customer. Using social media presence, you can guide your customers regarding your services or products. This shows your care towards customers and gives a chance to improve your business.
Outbound Marketing
Outbound Marketing is a top strategy in which a business introduces its services and products by presenting right and quick information to consumers. Most of the companies adopt this marketing through print ads, television, direct mails, radio and other ways. There are two cons to outbound marketing, however.
1. Outbound Marketing – An Expensive Affair
Advertising your products or services through newspaper ads, TV and radio commercials are pricey today and they only make sense for advertisers with a huge budget.
2. Low Impact– Outbound marketing is not as effective as inbound marketing. Few estimates suggest that the average American is exposed to about 2,000 promotional activities each day while a common CBS article suggest a number as high as 5,000. So it becomes something of an information overload.
3. Contact centers – Using tele-calling and call centers is another medium of reaching out to your audience. This also includes emailers and other mass outreach mechanisms like text messages
The decision between outbound vs. inbound marketing will depend on the available resources of your company. Inbound marketing techniques will be quite helpful for your business especially if you're looking to leverage Internet and inbound telephone calls to maximize the conversions
Source: http://asiateloutsourcing.com/inbound-marketing-vs-outbound-marketing/
Publish Date: December 8, 2015 5:00 AM
---
Nowadays, everyone is aware of telemarketing services that help make appointments with potential customers. But have you heard of telesales? What is telesales? Telesales is a service task that you use to sell your products and services to customers directly through a telephone conversation. In telesales, the entire selling process, including the payment transaction can be completed within a short time using a single telephone call. Telesales can be more effective when you already possess a well segmented data and contact details of your potential clients. Here is an article that describes the telesales tips and tricks which are beneficial to the development of your business, whether small or large scale.

Top 6 Tips for Telesales Service Enhancement
The wide range of training centres focuses on skills and easy tactics such as handling complaints in a timely manner, with the right tone and empathy. However, the best call centres operate on another level and look different from the rest. Here are 6 tips for enhancing your telesales, which helps increase the effectiveness of selling over the telephone.
1. Hire Good Sales Customer Service Staff
To become a more sales oriented team, efficient customer service staff are required. It is not a bad concept. Many organisations follow the same for enhancing telesales. Hiring sound sales customer service staff helps improve telesales.
2. Intelligent Staff for Cross-Selling
If cross-sales involve the transfer of favourable circumstances from customer service staff to specific sales teams, make sure that there is sufficient staffing on the other point of the organization to avoid long queues.
3. Database segmentation
In telesales, lots of wasteful activity involves reaching out to wrong audience and that reduces the time spent in actual prospecting. In case you need to make calls for E-learning solutions targeted at school students then the database should comprise of area where there are young couples. In case your database is aimed at neighbourhood with many retirees then the effectiveness will be less
The right segmentation is a critical step for increasing sales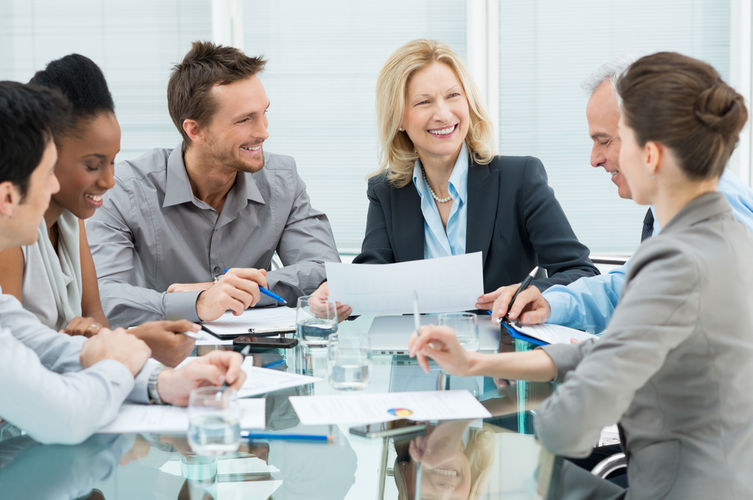 4. Indulge Team Leaders in Agent Training Sessions
Provide separate training for team leaders and also involve team leaders in agent training sessions. These classes help them reinforce learning new telesales techniques and can generate the best ways to deal with these results in their normal working environment
5. Early Qualification
In telesales, time is money. While making telesales calls, it is therefore important to upfront qualify or disqualify a client as fitting into a target market or not. In continuation with point number 3, the call may start with a short survey about habits of school going children. There can be a question asking whether there is a school going child in the household and Yes /No to that question can determine continuation or termination of that call
The above is just an example, the concept can extended to the product or market as applicable
6. Maintain short calls and be straight to the point
A short telesales call must explain the purpose of the call and the product or service that is being offered in a concise way. And it is vital to be transparent. This increases the sales leads.
Overall, transparency and efficiency keeps customers satisfied with your telesales calls. Telesales also depends on order, value, time spent on the site and order history. The above 6 telesales tips play a major role in your business growth.
Source: http://asiateloutsourcing.com/6-tips-for-enhanced-telesales/
Publish Date: December 5, 2015 5:00 AM
---
Possessing an active call center can be a valuable and cost-effective tool for any business to utilize their resources. Unfortunately, sometimes your businesses are bound to the past of automated scripts, prolonged waits on hold and impersonal communication. Here, your call center is the primary key role of interaction between your company and its customers. So it's important that your call center services and its agents should act as effectively as possible at enhancing sales and providing the best quality customer service. In order to raise the perception of your call center as a credential contributor to your company's growth and development, follow these four best practices.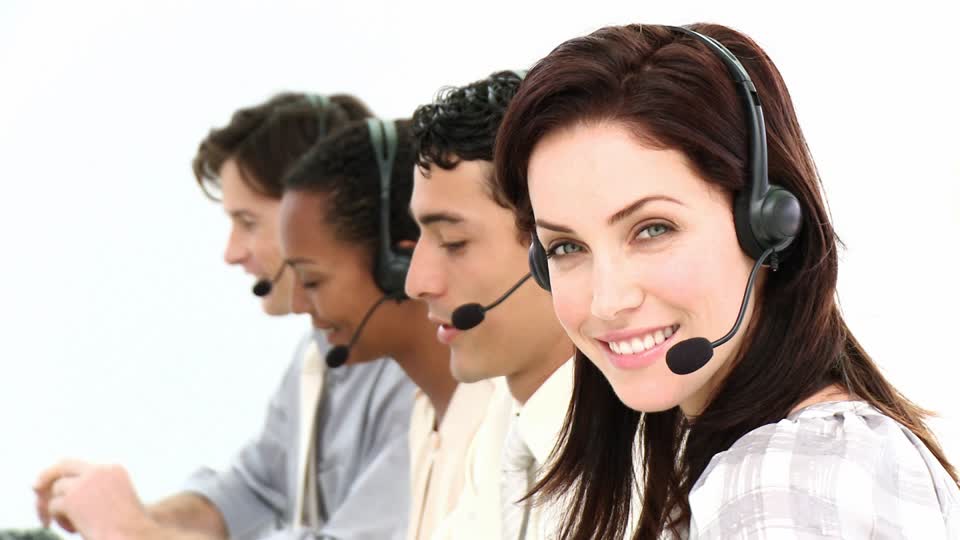 Some Best Practices of Call Center Services
Call center industry is now a very large and fragmented industry. There are several good practices and many of them are targeted to the type of campaigns being addressed. We are covering a handful of those good practices in this article and keep watching our blog space for more good practices as we will keep updating from time to time.
Finding and knowing the actual call center best practices is very important because customer service call centers have become a strategic option for organizations today. Here are the four best practices of ideal call center solutions.
1. Analyze the Complete Call Center
Gathering and analyzing the perfect answers to questions is the first best practice for call center answering service. The final results of your analysis will give you information of your hires, the quality and set up of service standards, and the success of your mission. Have a meet with your senior executives to discuss about the skill levels, the cost of maintenance and marketing strategies.
2. Afford Multi-Tasking Skills
Utilize your customer service call center agents to their full potential. Hire the people who can analyze the information of customer services. Most of them are trained in some skills which might include lead generation, scheduling and website support. If required, train your call center representative to generate particular leads as they're handling calls throughout the day to enhance your sales and give the customers quality information that they require.
3. Monitor Efficiency of the Work in Call Center
It's imperative to evaluate your call center regularly for possible areas of improvement. If there is any small break like unattended call history, it prevents the growth of the organization. Maintaining a good personal relationship with your customers helps benefit the company's reputation and stand against your competitors.
4. Function with Social Media
Call center answering service using the internet can be the best practice of communication with customers. A real interaction with customers via social media is a fine strategic way to provide quick customer support in a comfortable space.
These are some of the best practices to follow and we will keep posting more for reference.
Source: http://asiateloutsourcing.com/best-practices-of-call-center-services/
Publish Date: December 2, 2015 5:00 AM
---
Growing businesses have multiple requirements on the front office and the back office needs. The call centers are a proven tool for both sales and customer service. However, the use of call centers is not just restricted to these two functions. Call centers can play a vital role in customer maintenance, collections and B2B network development.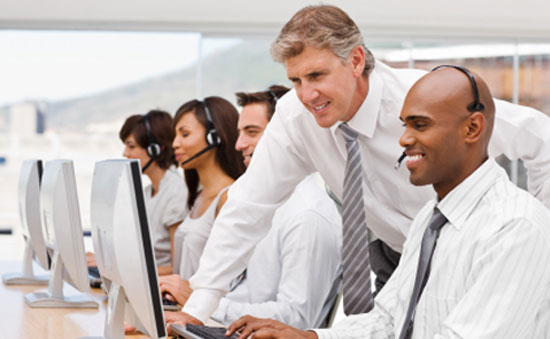 The benefits and need for call centers is well established by now. However, it is important to select a right partner that gives your that efficiency edge as well as the dependability.
Once you think and decide that your business requires the assistance of a call center, you should consider a number of factors which help in selecting the call center that provides the best services for your needs.
Factors to Consider While Selecting a Call Center
The following factors help you select a suitable call center that works out best for your business.
Mapping of Service with Experience
There are different processes within a call center likes sales, customer services and collections to name a few. The dynamics for each service is very different and hence it is important to map the strengths and experience of your prospective call center for each of these processes.
Service industry businesses have a huge set of queries that may present themselves, requiring toll free customer service or 24 hour live help desk support to ensure the customers are provided with good assistance to save their time and money. No customer likes to wait for a long time on the phone. In such cases, call center services play a crucial role in resolving the issues of customers. Inbound Call Centers offer you an abundance of services for businesses of any scale.
Hence for requirement like customer service above it becomes pertinent to check whether the call center has done a similar mandate successfully and whether it pertains to your core Geography, Industry and whether the call center has worked with the response parameters that you have in mind. Mapping of requirments with experience will reduce the teething problems and it will crash the learning curve of the outsourcing project as a whole.
2. Right Location
The location is an important factor in making a choice. Each Geography brings an expertise for eg) Philippines has an excellent talent pool for English speaking voice proceses while India has a large pool and expertise for Knowledge Process Outsourcing. Location is hence incredibly important because it indicates various aspects of your decision. Besides the location can also be governed by either strategic or sometimes regulatory directives pertaining to nearshoring or off shoring of the process. Last but not the least, the location also makes difference in the costing of manpower.
Image Credit: ccicareers
Source: http://asiateloutsourcing.com/selecting-a-call-center/
Publish Date: November 25, 2015 5:00 AM
---
Offshore outsourcing is the best practice of hiring an external organization to perform major business functions in a country other than the one where the services or products are actually established. Offshore outsourcing is a relatively fast business phenomenon that continues to transform real economies. Offshore outsourcing call center services relocate the business functions from one region to another in order to gain higher and sustained performance in a bound competitive marketplace. There is a broad range of competitive advantages to offshore outsourcing. Now consider the four good reasons to speed up your business strategies.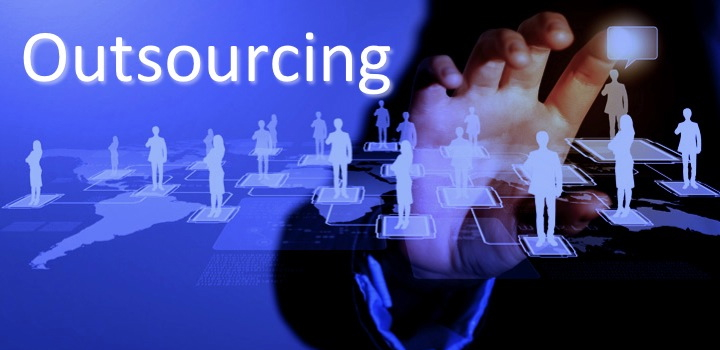 Top 4 Reasons Offshore Outsourcing Call Center Services for Your Business is Desirable
A smart and successful decision to outsource call center enables individuals and small businesses to attract customers from all over the world to get leading projects at affordable prices. Check out the four reasons offshore outsourcing your business is a smart move.
1. Get More Equipped to Compete
Offshore outsourcing ensures you have the resources essential for your company's growth without having to invest more of your hard cash on infrastructure, the latest technology, and real estate resources. A rich pool of highly skilled and qualified experts with good experience gives a boost to your business functions.
2. Enhance Operational Scope without the Traditional Overhead Expenses
An offshore outsourcing partner will take care of your day to day operational responsibilities at a fraction of the cost, so that it doesn't put more burden on your finances. It helps you focus on your core functions easily, besides saving on valuable time and money.
3. Reduce Your Risk Factors
A genuine offshore outsourcing partner accompanies your operations with disaster recovery mechanisms and detailed backup plans that include accidents, market fluctuations or technical issues. Using a flexible offshore outsourcing partner allows you to shift equipment and make the transition quickly.
4. Make New Market Opportunities
A new concept of "in-country-for-country" approach enriches your company to expand your business reach, access new encounter markets and become closer to your end users. Your offshore outsourcing partner will help you find out the best approach for market entry. They will also provide the right project management skills required to implement business strategy.
As companies race to scale up their operations, some prefer to remain exclusively onshore making themselves competitive to their competitors. Offshore outsourcing enhances your corporate credibility and shows the right way for the growth of the company.
Image Credit: outsourced.ph
Source: http://asiateloutsourcing.com/why-outsourcing-your-business-is-a-smart-move/
Publish Date: November 25, 2015 5:00 AM
---
B2B Telemarketing is a wide collection of services designed to enhance brand awareness and to generate new leads and opportunities via direct communicative conversations with potential customers. B2B telemarketing services may adopt outbound cold call conversations approach in line with telesales, but each call possesses multiple purposes that include appointment setting for inner sales teams, market research and polling, lead generation, segmentation and qualification, customer feedback and retention and finally turning leads into opportunities. Before embarking on B2B telemarketing scripts, one should be very clear about the objectives and ensure that it's part of a multi-channel campaign, which fits your strategy. This telemarketing is primarily a marketing strategy, which is conducted via the telephone. Here ae the 6 major facts that impact the success of your B2B telemarketing campaign.

6 Major Facts for Better B2B Telemarketing Services
Here you can check out the 6 major facts that reflect the growth of your B2B telemarketing company.
1. Know Why You Should Use Telemarketing
You can certainly use the phone to create business leads and close deals – which is basically telemarketing, but you should understand why it's needed and what benefits you can get. Gaining leads and sales telemarketing can raise brand awareness and provide great market value.
2. Recognize Your Prospects
A proper understanding of different types of organizations and the individuals within the organizations will help you in taking quick decisions related to your offers, influencers and budget holders.
3. Do The Right Data Funneling
Getting the right data is the foundation of all B2B telemarketing campaigns. It is thus very critical to funnel down the market by mapping it correctly with your direct target market. 'Customer survey' using the telemarketing is one of the methods to build the funnel and then there are lots of industry specific databases that are available now. With penetration of social media, there are lots of professional social media portals like LinkedIn that can be used for funnelling of data. The time spent on creating the right data set is like a time spent on sharpening the axe before cutting the tree
4. Good Transactions
Business to business telemarketing can involve appointment setting as explained above or it can also entail closure of deals in form of e-commerce transactions between businesses such as a wholesaler and a retailer or between a manufacturer and a wholesaler. Here it is thus vital to ensure that the customer experience is professional and all the terms of the transactions are explained in details to avoid any kind of an information gap
5. Avoid Recurrent Mistakes
At a B2B telemarketing company, one should be well-experienced in picking up the root causes of badly managed B2B outbound campaigns. Note the pre-requisites that have to be considered before you embark on a new campaign.
6. The Right Approach
It's better to avoid the use of B2B telemarketing scripts. Many sales and marketing professionals believe that using a script will ensure your call which is carried out in the best possible manner. But quality sales cannot be achieved using a script. It can only succeed if there are fluid and constructive conversations. This is easier said than done. This thus involves right recruitment, excellent training mechanisms and also a strong need for on the job improvement in knowledge of the telemarketer. There should be clearly well defined rebuttal strategy that can serve as a back up to the agent. The call escalation and intervention of senior team leaders is important in B2B campaigns
The above major facts help you generate more leads and improve your B2B appointment setting campaigns through business to business telemarketing. This in turn, elevates your business revenue to a great extent.
Image Credit: cdn2.business2community
Source: http://asiateloutsourcing.com/major-facts-for-better-b2b-telemarketing/
Publish Date: November 19, 2015 5:00 AM
---
BPO stands for Business Process Outsourcing, which has become a important component of managing costs and efficiencies in business organizations nowadays. A BPO company is usually contracted to handle typically non-primary commercial activities and functionalities as a third party service provider. This BPO, Business Process Outsourcing falls under the a wider umbrella called as Information Technology Enabled Services (ITES). Therefore, a vast number of companies around the world have come forward to provide the essential services to BPO International clientele. Know the leading BPO companies in the world.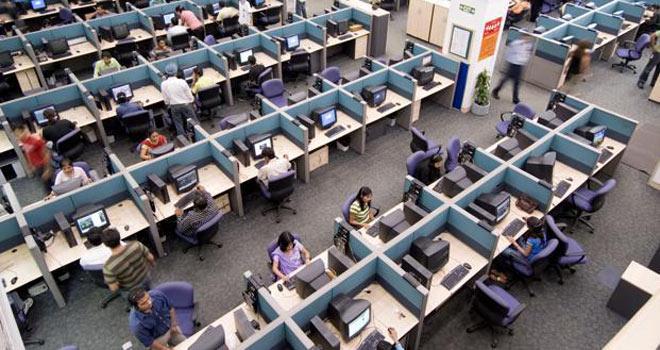 List of large BPO Companies in the World
BPO companies have grown significantly in recent years, providing a much needed helping hand to customers worldwide. Here is a lisitng of some of the large BPO companies in the world.
1. Genpact
Genpact is a top BPO company that includes India-based business process operations for GE Capital. It is one of India's best BPO firm.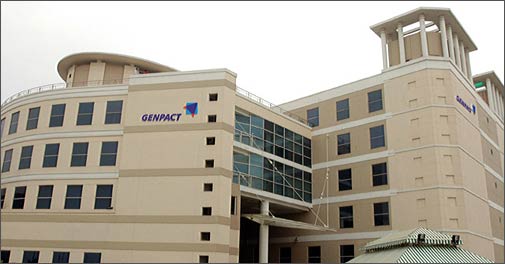 2. Capgemini
Capgemini is a leader among the BPO companies around the world and is the French IT company that provides professional services for more than 40 companies around the world.
3. CBRE
CBRE occupies the fourth place among the biggest BPO companies. It is a US based company located in Los Angeles. It excels in promoting real estate services such as project management and property sales.
4. Infosys
Infosys BPO Company was set up in 2002. This company does outsourcing services for nearly 125 clients across the world, with over 21,400 employees.
5. Accenture
It is an Ireland-based global management consultancy and technology service company. It is the biggest leading BPO Company in the world with the largest consultation firm globally.
6. Wipro Technologies
It is a well-reputed company that provides top class BPO services along with IT services and consultation. This BPO company also manufactures a vast range of beneficiary equipment's such as Wipro desktops, servers, and notebooks.
7. HCL Technologies
It is a globally reputed BPO company that provides infrastructure services along with business process outsourcing and IT services. It is well known for providing excellent services to international clients as well.
8. TCS BPO
It is one of the leading players in the Business process outsourcing industry. It offers services in fields such as Banking, Finance and Accounting, KPO, HR outsourcing, Healthcare, Telecom, and Insurance.
9. Aegis Limited
Aegis is one of the leading global business service providers of customer experience management. It is a famous Business process outsourcing (BPO) company known across the world.
10. Convergys
Convergys is a world class customer management firm with more than 125,000 employees globally and it is based on Cincinnati, Ohio
Other big BPO companies like IBM, Cognizant, Stream Global Services, ISS, NCR, EXL service Holdings, Transcosmos, Sitel, Quatrro and many others perform high-tech service programming and render their global economic services to customers.
Image Credit: info.shine, media2.intoday
Source: http://asiateloutsourcing.com/top-10-bpo-companies-in-the-world/
Publish Date: November 19, 2015 5:00 AM
---
Outsourced call center services are an essential part of any type of business. Call centers are one of the most important human aspects of customer service and deal with customers effectively and empathically. Sometimes, staying focused on your company's core competencies can often leave you without time to manage and handle your call center operations – emails, live chats or telephonic calls. In such cases, outsourced call center services can help the customers right away to solve their issues, build your presence and give you a good platform to handle new products or services. The kind of experience the customers have with a call center can have huge impact on the reputation of the company. So many companies choose to outsource their call centers for several reasons including cost, training and to accelerate the company's growth.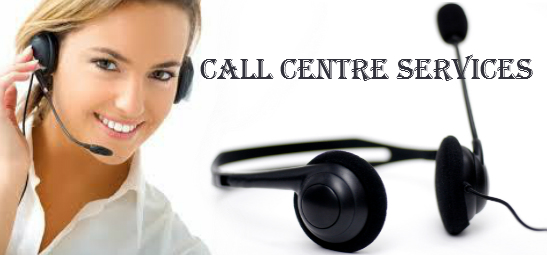 Apart from the customer service dimension, the call centers have been a proven model for accelerating growth through outbound sales for both B2C and B2B segments.
Top 5 Reasons to have Outsource Call Center Solutions
Outsourced call center services keep the lines of communication open and benefit your organization by improving customer satisfaction. Here are the top 5 reasons to get the right outsourced call center.

1. Reduced Costs
Usually, an in-house call center requires massive investments for facilities, staffing, operations, and equipment. But by outsourcing, you will only have to pay for the services needed on a transactional basis or hour work basis and it can also be outsourced to a lost cost destination thus bringing in a big arbitrage in wages.
2. Excellent Scalability and Flexibility
As call volumes often rise and fall (could be due to seasonality or new product launches or due to service issue), the outsourcing process can manage the fluctuations of calls with multiple clients and also minimize your cost-per-call. An efficient outsourced call center can be a right partner to manage this factor.
3. Approach to Specialized Industry Knowledge
By outsourcing services, you can tap quickly into proven strategies and valuable vision that come from extensive experience. Your customer support service undoubtedly benefits from specialized industry knowledge.
4. Getting rid of upfrom capex
By outsourcing to a professional call center, as a client you can avoid the upfront capex and also the setting up turn key project that is required to set up a outsourcing hub.
5. Avail 24×7 Services
All the customers like the convenience of getting in touch with your business through email, phone or chat at any time of the day. An outsourced call center can provide 24/7 services for the whole seven days a week at a much cheaper cost.
Quality monitoring of services and access to the latest updated technology adds a great strength to your outsourced call center services. There's no doubt that outsourcing your call center services to an established and experienced organization can save your money and valuable time.
Image Credit: bellovista, anser, indotel.net
Source: http://asiateloutsourcing.com/reasons-to-outsource-call-center-services/
Publish Date: November 18, 2015 5:00 AM