Asia Telecom - ContactCenterWorld.com Blog Page 3
Telemarketing services have been proven to be an extremely efficient and effective tool for enhancing sales numbers, upgrading customer services, cross selling, implementing new promotions, providing good customer care and highlighting customer relationships. Top telemarketing techniques provide an informative, packed resource for all sales professionals. Telemarketing services offer better expert insight and proven strategies by using the telephone as a powerful and advanced sales tool. Let us get a brief idea about the telemarketing techniques required by any organization.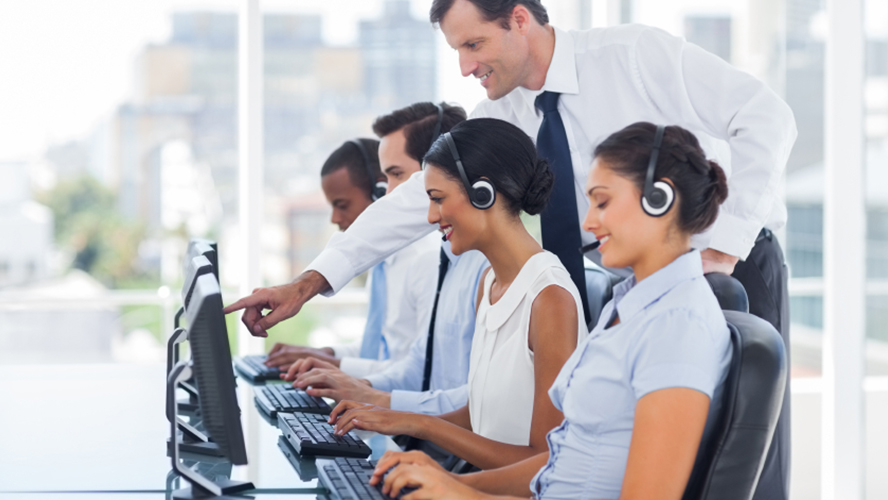 Top 5 Telemarketing Maintenance Tips
Telemarketing is a highly affordable and time saving factor for most forms of sales and marketing sectors for any organization. These 5 telemarketing techniques offer efficient solutions for utilizing the resource that is the telephone to close more sales and generate higher revenues.
1. Collect Useful Business Intelligence
Your decisions have a big impact on your business growth. Every call cannot produce the desired results. But every call is quick opportunity to grab valuable data in terms of target market and geographical mapping. A good telemarketing unit must have the ability to map the potential market through business intelligence and telemarketing analytics. The focus can then be put on the geographies or industries that show better traction for the product in case.
2. Decide Outsourcing Versus In-sourcing
Remember that in-house telemarketing can be expensive and time consuming as it requires a dedicated team and an added source of management to oversee their consistent efforts. But an outsourced call center employs intelligent, business savvy, highly trained business development specialists for dealing with the calls.
3. Integrate with Multi-channel Marketing Blend
Nowadays, marketing blends include email and internet marketing, direct mail, trade shows, webinars, seminars, telephone and field sales. Integrating telemarketing with your blend of multiple media helps you get better lead quality and enhances closed deals. Nurturing programs and marketing automation make the marketers more efficient and effective, but there comes a time where the online interaction comes to an end and the only thing to do is get on a telephone call. It is no longer about a monotone but a well-defined multi engagement strategy.
4. Create Ongoing Refinements
Each and every call or customer touch point in a multi-channel marketing strategy provides the opportunity to gather good data and feedback. Usually, ongoing adjustments or refinements can immediately enhance program performance and should be ongoing throughout the entire life of the program.
Setting top goals and establishing practical expectations are paramount for the success of outbound telemarketing programs. Moreover, telemarketing is a numbers game. It is all about multiple bases touched with decision makers to build up and maintain relationships on a long-term basis and across multiple sales phases.
5. Focus on People
Telemarketing is a people intensive business. The motivation and right kind of sales incentive create a strong basis for outperformance. The enablers have to be put in place to ensure success in form of qualitative control, right database and refresher training's to give the human capital edge to the telemarketing enterprise. Other than the work, it is now getting increasingly important to have right retention strategies to hold on to productive employees. The organizations are now coming up with non-traditional incentives to ensure a long run with the employees.
Image Credit: dma.org.uk
Source: http://asiateloutsourcing.com/successful-tips-and-techniques-for-telemarketing-services/
Publish Date: November 17, 2015 5:00 AM
---
With the popularity of Internet the ways of manage customer expectation has undergone a paradigm shift. Customers are more likely to read online reviews, check out social media pages and interact through online resources before making the right purchase. This indicates that you cannot ignore online customer service touch points – especially through social Media. Social Media has changed the way businesses manage their customer experience and has become a reliable platform where customers reach out for their services over multiple social networks. Social networking sites enable the customers to spend their quality time and money to reach out to correct services. It's a fact that social media has opened the door to a whole new world of marketing and sales, which is an incredible concept for businesses. Check out the 5 Tips that will help you improve your company's customer service skills through social media networking.

Top 5 Tips to Improve Call Center Customer Service through Social Media
True customer service always leads to greater loyalty and increases your sales. So here are the top 5 tips to improve your customer service through Social Media.
1. Possess Dedicated Customer Service Channels
Use your business profile for customer service enquiries and also maintain a dedicated call center answering service channel that gives the customers clear direction on getting right solutions to their problems. One of most cost effective method is to deploy web chat for addressing initial queries and in a chat format one representative can potentially handle 3 to 4 queries in parallel unlike a inbound customer service which is one on one
2. Blog Up Your Service
You should always keep an informative and updated blog in order to share relevant and truly interesting content with your followers. Using a customer service tag on your blog gives your readers a library of resolutions and issues in the form of FAQs.
3. Always Keep an Eye on Competitors
Remember to learn from your competition, whether it may be good or bad. The right monitoring of competitors for the same customer issues that you deal with will help you in finding new innovative ideas. Monitoring customer service streams before they reach your inbox helps kick out problems before their onset.
4. Be Proactive and Keep Your Ears Open by right mapping of keywords
Use social media monitoring software network to seek out potential issues faced by customers before they find their own way. Adding keywords like 'problems' and 'issues' to your software helps reach out to the customer before the situation gets out of hand. Your action indicates the way you care for your customers.
5. Respond Quickly
Usually, customers expect a quick response through social media channels. You should respond within 24 hours after receiving issues or complaints from customers. Quick response makes your real world customer service more effective and efficient.
Customer service will pay in dividends if your customers have positive experiences. Your social media networks encourages customers and in turn helps develop your businesses.
Image Credit: 1.bp.blogspot
Source: http://asiateloutsourcing.com/customer-service-tips-through-social-media/
Publish Date: November 16, 2015 5:00 AM
---
Business process outsourcing (BPO) is the subset contracting of a specific business task, to an outsourced third party at defined terms, conditions and performance indicators. The industry is largely divided into two parts – first being back office support that may include payrolls, billing, purchasing, technical support and front office which includes customer facing functions such as telecalling, customer support, web chat, email support to name a few. The BPO industry is undergoing lots of changes and many sub domains have emerged in last few years which includes legal outsourcing, creative process outsourcing and HR outsourcing (including recruitment's) to name a few.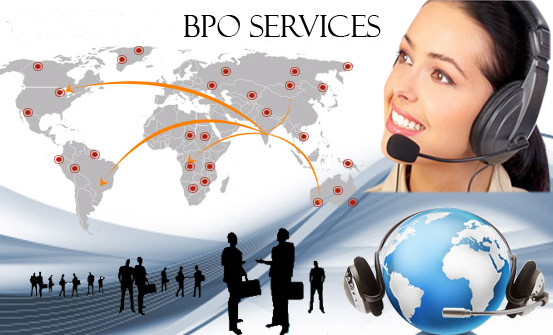 Usually, BPO services are established as a cost-saving tool for tasks that a company requires, however with evolution of the industry now the relevance also covers operational efficiency and managing scalability. In light of the above, the Business Process Outsourcing call center services have gained major significance, and the trend of call center outsourcing back office operations to centers in India and Philippines along with other major countries in Asia has become an important part of the overall strategy.
In general, the business processes are information technology based, which are referred to as ITES-BPO. Here ITES stands for 'Information Technology Enabled Service'. Knowledge Process Outsourcing (KPO) and Legal Process Outsourcing (LPO) are other sub-segments of BPO process industry. If the BPO process is contracted outside a company's own country, it is referred to as 'offshore outsourcing'. Sometimes, when the BPO is contracted to a company's neighboring country or countries that are close in terms of Geography, it is regarded as 'nearshore outsourcing', and the BPO process that is tied to the enterprise's own country is referred to as 'onshore outsourcing'.
Significance and Importance of Business Process Outsourcing
The work is deliberatively performed by a group of people to make companies more profitable, valuable and competitive and to bring out a meaningful change in the business stream that benefits not only customers, but also employees and shareholders. Here are the three top highlights of BPO services.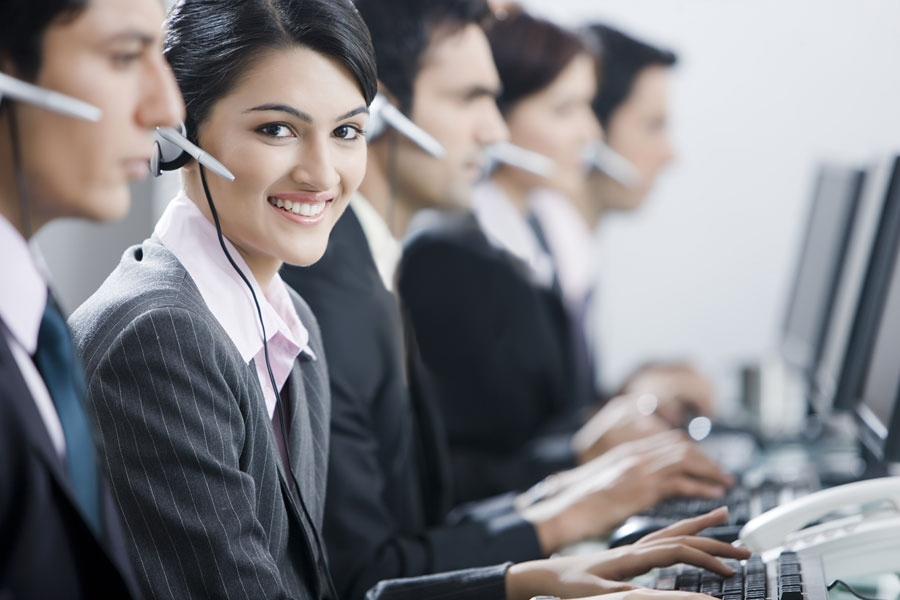 1. Core Competence
The management of the company can focus on building a real competitive business by enhancing the integrated business process with better, faster and less expensive sources and competing more effectively in the global marketplace. Thus the company spends lot more time directly on developing the core competence.
2.Focus on Customer's Need
The outsourcing call center team provides more flexible and extensive services to the client's changing needs and requirements. This team continuously monitors the required information of the customer's requirements. The outsourcing companies have developed specialized industry knowledge to cater to different industries. This brings the knowledge depth and outsourcing destinations like Philippines and India have thus developed a talent pool that understands the needs of the customer.
3. Enhancing the Shareholder's Value
Business Process Outsourcing has a direct impact on improving the shareholder value. BPO, business process outsourcing helps companies gain more profits, leading to development in shareholder's value.
4. Scalability and flexibility
The outsourcing industry brings a lot of flexibility to the companies in terms of scalability and flexibility. Other than cost savings and operational efficiencies as described above, the outsourcing helps in converting the capex into opex and the scalability can be managed on demand thus making it a flexible model.
It is essential for everyone to know the significance of business process outsourcing before allocating any task to a service provider. Check the nature of BPO services offered by various service providers and decide on a right BPO firm that you feel can meet your required specifications.
The evaluation of the outsourcing firm is a very important step as you are handing over a component of your business to a third party. The evaluation should have many parameters including experience, management strength, vintage, technology to name a few.
Image Credit: limtexinfotech, infosearchbpo
Source: http://asiateloutsourcing.com/business-process-outsourcing/
Publish Date: November 13, 2015 5:00 AM
---
India and Philippines have been at the frontline of the BPO services revolution and its firms have garnered an enormous market share of the BPO/Services market. In the present scenario, the domain of (BPO) Business Process Outsourcing, the countries that are competing with India & Philippines are Malaysia, Mexico and China while some of the near shoring countries like Puerto Rico, Gautemala and El Salvador are also gaining traction. These developed countries have faced several challenges just like the BPOs in India. However, the firms that operate in the BPO space in India face their own challenges as far as the execution of business is concerned. For instance, one of the foremost challenges faced by the BPO firms in India at present is the instability and the formless way in which infrastructure and logistics management are being involved. Read on for the main challenges that have been faced by BPO firms and improve the workforce intensively to promote better business.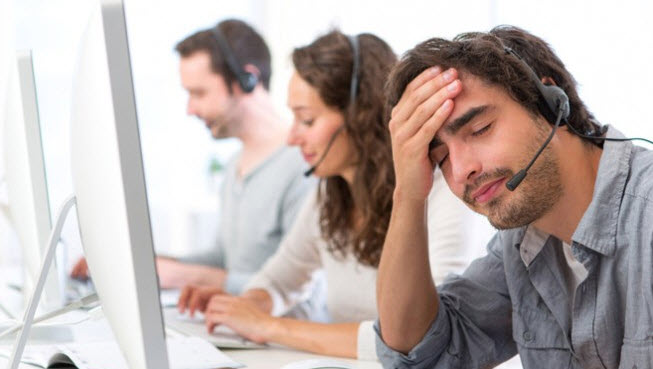 The Main Challenges Faced By BPO Firms
The customary power outrages, poor traffic management and sometimes political instability in the form of strikes and disputes – are all factors which affect the operations of the BPO firms. It is because the sector needs to work 24/7, that it cannot afford any disruption of service. Therefore, the move by the BPO companies to campaign to the government on granting them the required services tag, so that they are not subjected to instability issues and can carry out their operations perfectly is a much needed one.
The second set of challenges deals with the increasing un-employment of the workforce. However, this is the case in which a majority of resource pool does not pass the main criteria for employment. So, BPO contact centre services are making efforts by connecting with management institutes and technology colleges to partner with the high IT/ITES advocacy bodies like NASSCOM to develop the skill set of the graduates and make them better suitable for the type of work that the BPO firms require. Bad media publicity which shows the adverse effects of working in BPOs is also one of the main challenges faced by BPO firms. Sometimes, the BPO companies cut their cost of resources or migrate to higher end work such as KPO, which also affects the workforce rapidly.
While sourcing of right candidates is a big challenge as explained above, the high attrition rate is yet another challenge which adds to disconituity, increased cost of recruitment and widens the scope of training.
To summarize, these are some of the main challenges that the BPO services in India face as far as operations are concerned. As nothing is permanent in business as well as in life, the BPO solutions in India should not be contented and strive to find solutions for the challenges and provide better services to the customers and clients.
Image Credit: mapsofindia
Source: http://asiateloutsourcing.com/main-challenges-in-bpo-firms/
Publish Date: November 13, 2015 5:00 AM
---
Business Process Outsourcing (BPO) services are delegation of one or more Information Technology – intensive business processes to an external provider, which in turn owns, administers and manages the chosen process based on measurable and defined performance criteria. India and Philippines have developed into hot destinations for such services. The success behind this is mainly due to the fact that there is a quick availability of enormous resources which include English fluency, diligent and hardworking efforts provided by BPO Companies in India. BPO (Business Process Outsourcing) has entered a transformative phase by evolving through business technology, process and strategy to achieve prime time goals and ambitions. Let us know all about the future roles and strategies of BPO services.
The Future Roles and Strategies of BPO Industry Growth
Business Process Outsourcing (BPO) contact centers will be highly re-defined over the next 5 to 10 years. Instead of its historic and well-built role as a cost reducing tool, it can be viewed increasingly as a good means of delivering high-quality services and functionalities. The growth and development of a BPO Company will most probably be promoted by the transformation of technology. The best offerings will include highly sophisticated cloud computing services, social media platforms, business analytics and process automation software will help deliver far more advanced products and services.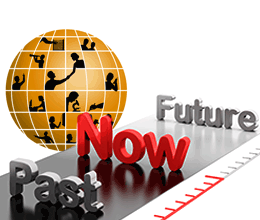 There are certain regulatory issues, where European lawmakers are very keen to present stringent data management rules that will make agreements more difficult for both BPO services and their customers. Despite these stringent rules, the widely spread adoption of cloud services will surely continue with the higher availability of improved and cost-effective technology. This in turn, is quite relevant to BPOs transferring their services to the cloud from CRM systems. The best BPO solutions will optimize the value of service that they are able to offer their clients or customers.
The Penetration of Robotics
The next decade will be key to observe how the robotics will transform the traditional roles of a call center agent and a standard back office personnel. The robotics penetration has steaily improved in countries like Japan in the manufacturing sector. The large outsourcing companies have taken cognizance of growing potential of robotics in the industry which could disrupt the landscape of how the business is conducted by outsourcing companies. The outsourcing giants are now trying to make a certain component of robotics into each of the project to be well prepared for this trend.
The BPO industry has to be prepared to go through the innovation cycle that will require more value addition, enhanced role of digital media and adoption of robortics in times to come. All these technological will require investments and development ofright platform, and like any change the ones who execute it well will flourish, innovate and move up the margin curve of BPO industry.
Image Credit: static.wixstatic, firstsource
Source: http://asiateloutsourcing.com/future-of-business-process-outsourcing-industry/
Publish Date: November 13, 2015 5:00 AM