AVAD Technologies - ContactCenterWorld.com Blog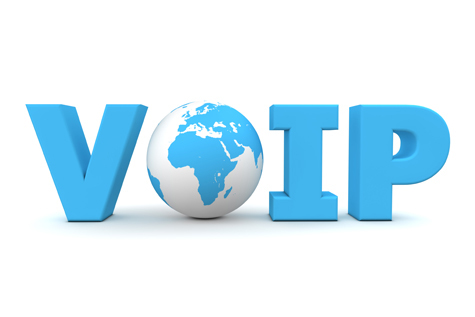 It is not just a problem, it is a multi-billion-dollar problem as Fortune magazine describes it; that is the impact of the growth of Voice Over IP (VoIP) applications like Skype, WhatsApp, Facebook Messenger and many others over the telecom companies voice services.
The margin of profits used to be comfortably guaranteed through the charges of the per minute voice calls is thinning under the weight of the flat rates of the broadband data bundles usually provided by telecom providers.
According to Ovum, a London-based research and analytics firm, as reported on Fortune back in June 2014, consumer use of VoIP will grow at a compounded annual rate of 20 percent between 2012 and 2018 to reach 1.7 trillion minutes. Translated to monetary value, that would be equal to around $386 billion in lost revenue in that period, with $63 billion in the final year of the forecast.
"The use of VoIP will grow increasingly over the next five years to become the underlying technology for delivering voice over telecom's infrastructure," according to Ovum.
The move toward VoIP technology is getting intense. WhatsApp recently rolled out its VoIP services and it is now active for Android users (according to some reports, one of the local companies is already banning the use of the service) and Facebook just rolled out its video chat for Messenger, and in the first two days of the service, Messenger users made over one million video calls. Noting that the service was made available in 18 markets only, including the UK, France, Greece, Mexico, Portugal and the United States, with more markets planned to come soon.
"We're very happy with the progress," Stan Chudnovsky, Facebook Messenger's head of Product, told Mashable. Messenger VoIP calls are already a huge success on Facebook, it was introduced April of the last year and now count for more than 10 percent of the worldwide VoIP traffic.
Wherever telecom companies look, they are losing ground, people are no longer using phones as they used to do, to talk or text (in the traditional SMS way at least!), everything is done on the Internet now. They talk, they text, they share, they generate content and consume it. The real challenge for these companies to stay relevant in the market is to ride the wave and make sure that their networks are ready to handle this boom in traffic, the upload and the download. Then, they could start thinking about moving from the classical business model of being telecom providers to information technology players.
Everything is about services and solutions now. Consumers will be looking for companies that are integrative to their lifestyles, not the ones standing in their way banning this and blocking that. The government regulator is part of this as well. Along with the telecom companies, they need to be proactive, not reactive.
The pace of change on how people are consuming and exchanging data is very fast and even unpredictable, and everyone has to be ready.
Source: http://avadtechnologies.com/2015/05/voip-revolution-is-here/
Publish Date: May 12, 2015 5:00 AM
---


During the recent net neutrality debate and even in the past, telcos have claimed that players like Facebook, WhatsApp, and Skype hurt their revenues. There's worry that the money telcos used to make on phone calls and text messages is declining because of these free instant messaging services. Texting on WhatsApp or Google Hangouts is cheaper than doing so via SMS/MMS, mobile VoIP calling over the internet can be cheaper, even if you're on 3G.
So then why are we just not calling everybody using these popular instant messaging apps instead of dialling to them on expensive voice calls? There are a few hurdles which are stopping us from doing that today:
Mobile VoIP Hurdles
Mobile VoIP apps are 2nd-class citizens on mobile operating systems
Have you ever been on a Facebook or Skype call, only to be interrupted by a traditional phone call? VoIP apps are treated like second-class citizens, possibly because mobile operating systems today treat phone calls above everything else.
When you're on a VoIP call and a phone call comes in; you're forced to make a decision to either accept or reject the phone call as it takes up the entire screen and your mobile VoIP call might also get disconnected. If you're ever making voice calls over the Internet today, be prepared for a disruptive experience.
VoIP calls hog battery life, and cause heating
VoIP calls tend to hog battery life more than typical phone calls. Also, when an Internet call on a smart phone lasts for over a few minutes, it tends to get warmer than it would when on a regular phone call. How many people will accept these trade-offs for cheaper voice calls?
Incoming calls aren't always 'free'
In countries incoming calls to mobile phones are not charged. That may not be the case if you're receiving an incoming call over the Internet, because data consumption happens on both ends of that call. Now, it depends whether you're on Wi-Fi or 3G, since most broadband Internet plans are virtually unlimited or have large enough limits not to be affected by the call. That is not the case for most 3G plans. So, taking a call when you're on Wi-Fi is effectively free, but over 3G you will end up paying for some data.
App availability and fragmentation
There are dozens of instant messaging apps available – some of the more popular apps are WhatsApp, Facebook Messenger, Viber, Skype, Hike, Google Hangouts, FaceTime, WeChat. This large number of creates uncertainty about which person may be available on which Internet-calling app. You can say WhatsApp could be that universal instant messenger that most of us use, but that isn't always the case.
There are many benefits of VoIP calling over the internet – it's cheaper and it offers better voice clarity. Apps like Facebook Messenger and some others have useful features such as automatically reconnecting calls when you are hopping in and out of poor connectivity, so there are fewer 'call drops'. If you're making international calls, the difference in price is so great that we all willingly put up with all these hurdles to make VoIP calls. But until these issues are resolved, many people won't use the Internet for local calls, which should probably make the telcos a little less worried.
Source: http://avadtechnologies.com/2015/05/5-mobile-voip-hurdles-preventing-mainstream-adoption/
Publish Date: May 7, 2015 5:00 AM
---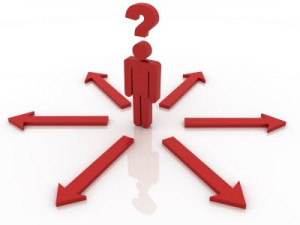 The decision to invest in a new business phone system is one of the most import decision a business makes. Every single employee and almost every single current and prospective customer is going to interact with your phone system.
It is important to define your objectives.
1) Replacing an aging system or upgrading
2) Do you need specific features
3) What is your budget
4) How much internal resources can you devote to telecommunications
Are You Replacing An Aging System?
This is one of the most common reasons why companies end up with a new VoIP phone system. It is also when companies miss an amazing opportunity to take advantage of the many features available in VoIP. Many companies simply recreate their old phone system and stop there, without taking advantage of the powerful features built into their new phone system.
In certain situations it is actually a good idea to recreate the functionality of your old phone system and let your staff get comfortable using the new phone system. It is not a good to overwhelm your staff with a lot of new technology especially when they are trying to do their primary jobs.
One problem that often occurs in these situation is it often leads to staff frustration. The new system may do exactly what the old system did, but it probably does it differently. The phones look different, the steps to transfer, retrieve a voice mail message, retrieve a held call are all going to be a little different, and many people simply do not like change.
There are a couple of ways that VoIP phone system can help you overcome this, but this topic will be covered in a future post.
The beauty of VoIP is that you can easily make system changes to your system any time without having to call a technician. After the initial implementation and recreation of the old system many company's feel they are finished and go back to business as usual. This is where they missed an enormous opportunity to reap the benefits of the system they just bought.
Features are what count
With Voice over IP, features are not just bells and whistles that are fun to play with, they are real tools that can be used to improve your company's telecommunications that were not possible with traditional phone systems.
Most Hosted VoIP phone systems are loaded with features most regular people have never heard of like "Call Forwarding Selective". Call Forwarding Selective is a VoIP calling feature that allows you to automatically forward calls coming from a specific number to another number. This can be used in situations when a person is travelling and wants to make sure they receive calls from a specific person like their boss or a hot prospect. In this situation, any VoIP user can log into their VoIP account on the web and tell the system to forward all calls from a specific number to their mobile phones.
This is just one example, there are literally hundreds of features that are standard with most VoIP systems that you can use in an unlimited ways to enhance employee productivity and improve customer service.
In-House Expertise & Resources
Do not believe a vendor who make statements about how easy to use their phone system is. You either need in-house VoIP and have sufficient internal resources that you can devote to managing telecommunications or by default, you will be relying on your VoIP Provider to fill the role.
Do a Background Checks
Be sure to check vendor implementation and support policies (does the vendor charge for ongoing support?) as well as customer references before you commit to a vendor. Unless you have someone in your organization who is extremely knowledgeable about VoIP and who you can dedicate to the implementation and ongoing management of your Hosted VoIP phone system, the assistance and support of the VoIP Provider is critical.
An easy way to judge is to carefully watch how you are treated by a vendor prior to signing up, because, if this part of the process was not acceptable, it will only get worse after they have your money.
Source: http://avadtechnologies.com/2015/03/choosing-a-business-voip-provider/
Publish Date: March 19, 2015 5:00 AM
---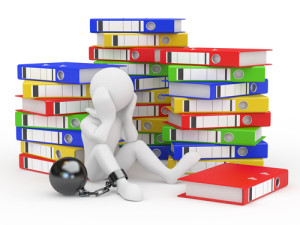 As Voice over Internet Protocol (VoIP) continues to expand to more and more users, the telecommunications regulatory body known as the FCC (Federal Communications Commission) has begun to take notice. They would like to regulate VoIP accordingly, but first they must figure out how to correctly classify the service.
Both AT&T and Verizon recently filed a proposal with the FCC thats asks the commission to re-evaluate their stance on VoIP regulation. Though most users typically associate companies like AT&T and Verizon with traditional phone or mobile services, they also offer VoIP plans as well. Therefore, they have a big stakes in how the FCC decides to regulate VoIP.
All traditional phone service providers, not just AT&T and Verizon, are seeing the writing on the wall: the question is no longer "should I get VoIP?", but rather "which VoIP?". However, if the FCC gets too involved, the rapid expansion of VoIP could slow down significantly.
Cheap local, long distance, and international calling are all major selling points for VoIP, and providers would like to keep it that way. However, if the FCC hits providers with hefty taxes, or imposes regulations that require additional expenses, providers might have to increase their very low rates.
Ultimately, the FCC's decision boils down to whether VoIP can be considered a telecommunications or an information service. The FCC regulates a telecommunications service, like traditional phone service, much differently than an information service. An information service, like the Internet for example, is almost regulation free. Being regulation free is part of the reason that Internet service has grown so fast, and has become commonplace around the world. VoIP providers would obviously like their services to be placed in the same category as the Internet, so that VoIP, too, can grow.
Part of that growth will include more and more customers adopting VoIP service for their residential and business needs. Businesses have found that the robust phone system options available with business VoIP can suit any need, whether it's a home business or a large enterprise. However, increased FCC regulation will discourage smaller VoIP providers, those that may be able to offer a personal touch to local businesses, from entering the market.
The FCC and VoIP discussion has only just begun, especially now that big name providers like AT&T and Verizon have become involved. VoIP is an extremely cheap service, and proper regulations and policy decisions should guarantee that it stays that way for everyone. New regulation would guarantee that their is a healthy level of competittion among VoIP providers, so that there can be no monopolies, and that all providers are offering safe and reliable service to people all over the country, without discrimination. These policy changes may be expensive for the bigger telecom giants, but it should mostly mean good things for the smaller VoIP guys, who already provide reliable VoIP service to a satisfied customer base.
Rachel Greenberg writes about residential and business VoIP solutions, as well as VoIP news and policy.
Source: http://avadtechnologies.com/2015/02/the-fcc-and-voip-how-reduced-regulation-can-open-more-customers-up-to-voip/
Publish Date: February 22, 2015 5:00 AM
---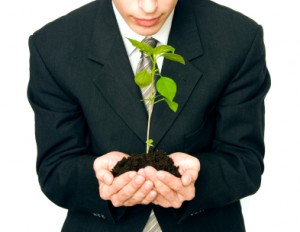 A small business has many tasks and expenses to keep track of when starting up. Every little detail must be researched, implemented, and polished until everything is perfect for a successful business to get off of the ground.
Among those first decisions is choosing the best phone service for the business. Fortunately, this decision is a surprisingly easy choice. Business VoIP (Voice over Internet Protocol) phone systems are cheaper, more efficient, and simpler than a plain old telephone system, making VoIP the best choice for a start-up.
How Does Business VoIP Work?
Instead of relying on telephone lines that crisscross the nation which rely on a physical connection from one phone to another, VoIP phone systems utilize already existing Internet connections to send calls as transmitted packets of data. Because the data is encrypted and compressed, calls with much higher audio quality take up less bandwidth space than analog phones do.
No New Equipment
By simply plugging a regular phone into an analog-to-digital converter, small businesses can connect their phones to the Internet without any new hardware. Since almost all modern businesses require an Internet connection, this isn't usually a problem. A small business can have their phone system up and running in no time.
Scalable PBX Superiority
Most businesses with multiple phones need an office PBX. A PBX (Private Branch Exchange) operates similarly to a phone switch operator. The PBX connects internal calls to each other, and connects external calls to the internal phone lines and vice versa.
A PBX coordinates multiple phone lines with multiple extensions, so that more calls can occur simultaneously. These phone lines and extensions are all scalable for easy growth, providing a convenient way to make sure businesses have exactly the right settings they need.
While larger companies with full IT departments might choose to operate an on-site PBX, most small businesses cannot afford to install and maintain their own PBX. In this case, a hosted VoIP PBX system works better. A hosted PBX is hosted off-site by the business VoIP provider and translates all internal and external calls into cheap Internet calls.
Why is Business VoIP So Cheap?
Because VoIP does not rely on a physical connection between two places, VoIP is able to avoid having to use lengthy phone lines. While it must connect to them when calling to a traditional analog phone, VoIP can connect to the closest available central phone office. That means that calls using Business VoIP are usually under a penny a minute, or even unlimited.
What are the Benefits of VoIP for a Budding Business?
A new business needs to be able to handle a high volume of phone calls from customers, distributors, and investors. Since a PBX has multiple lines, calls can be sent to any number of extensions, making sure that callers will always have someone to talk to and no sales calls are ever lost due to a busy line.
VoIP service also comes with a number of features that starting businesses are eager to have, including some of the following:
Find Me Follow Me allows businesses to forward incoming calls to a call center, an answering machine, a home phone, or even a mobile number. This means that starting businesses don't have to worry about missing out on some of their first few phone calls.
Call Waiting and Hold Music are provided with almost all VoIP carriers. This makes waiting on hold a lot more enjoyable, and helps promote good customer service.
Reliable networks use multiple nodes to connect calls through, rather than running them through a single line like a traditional phone would. This means that even when disaster strikes and knocks out the phone lines, small businesses with VoIP will still be able to make (and take) calls.
Number Porting means that a start-up can switch over to VoIP at any time without having to change their current phone number.
Small businesses have an ally with a VoIP phone system. From cheap prices to scalable extensions, VoIP is there to help small businesses save money at the beginning, and help them grow when it counts.
Jennifer Cuellar is a technology writer and editor based out of San Diego, California. She covers the latest news about IP business strategies and Hosted VoIP solutions.
Source: http://avadtechnologies.com/2013/07/business-voip-start-up-companys-growth/
Publish Date: July 18, 2013 5:00 AM