Blue Ocean Contact Centers - ContactCenterWorld.com Blog
Your company is quick to outsource a handful of operational functions without a second thought – think: maintenance and cleaning crews, office supplies and equipment, and coffee and catering, among many others.
But the people you hire to take care of those things aren't really "partners" in the full sense of the word. They're not the ones who are as invested in your company's success as you are.
A true partner has a comprehensive understanding of your company and its customers and is committed to helping you achieve your strategic business goals. They're even willing to share any risk on that journey to long-term success.
So, what about your contact center outsourcer? Are they just another vendor? Or is it actually possible to have a strategic partnership?
It's a valid question – one which requires breaking down some of the myths associated with outsourcing your contact center. Grab your copy of our eBook to explore the following:
Myth #1: Outsourcing Is About Cutting Costs, Not Adding Value
Myth #2: You Sacrifice Your Culture When You Outsource
Myth #3: Outsourcing Robs You of the Connection to Your Frontline Agents
Fill out the form at the link below, grab a cup of coffee, and read on.
Source: https://blueocean.ca/ebook-strategic-contact-center-partnership/
Publish Date: October 9, 2018 5:00 AM
---
Did you know that 32% of customers worldwide will quit doing business with a brand – even if they love it – because of just one bad experience? This statistic from a PwC survey is an eye-opener for any organization that interfaces with customers on a regular basis. But what constitutes a bad experience? Although the surface reasons may be broad, often the root cause is a failure to evolve the customer service solution.
Digital disruption and shifting customer habits are impacting customer service on a micro and a macro level every day. In the blink of an eye, processes are suddenly obsolete, overtaken by new expectations, strategies, and best practices. Navigating this shifting landscape is challenging and investment in the latest and greatest systems and tools can impact your bottom line. In this environment, partnering with a solid outsourced contact center partner can be the best decision you can make. The key is to find a true strategic partner who you trust to stay ahead of the customer experience curve. Below we explore what you should be looking for.
The Balance Between Man and Machine
More and more customer interactions are happening without any human interaction at all. Thanks to advancements in AI and machine learning, chatbots and other Tier Zero customer service solutions are a great way to handle basic, high-volume customer care interactions on a 24/7/365 basis. The best contact center partner will already be implementing automation in their customer care solutions for support scenarios where it makes sense.
However, it's not as simple as migrating processes over to shiny new technology. The right partner understands exactly what clients' customers expect from these digital tools. In particular, though personalization is a hot topic and creating a unique experience might be the trendy thing to do, the PwC survey reveals that 80% of American consumers prioritize speed, convenience, knowledgeable help and friendly service above all other elements of customer service. And it goes without saying that contact center tech tools have to work seamlessly without fail; customers will rarely even notice the technology you're using unless it breaks down on them. Knowing how technology fits into the big picture of customer care is critical to the success of your outsourced partnership.
There's a caveat to all this, of course. Automation through AI-driven technologies will never replace the need for human contact center agents. A chatbot can handle transactional care, but for complex, high-risk situations or when things have gone sideways with the chatbot, you need empowered, capable humans to rescue your customer with a sophisticated, empathetic approach. Your outsourced partner must be prepared for what this looks like in practice. Hiring, training, and management are going to look very different for this level of service. When you're seeking a contact center outsourcer, make sure you understand how a potential vendor balances their environment between human and machine. A seamless elegant transition between the two has to be part of your architecture.
The Future of the Contact Center Agent Workforce
The impact of automation and other AI-driven technologies on human agents cannot be ignored. Automating transactional interactions means that agents will primarily be handling more complicated customer care scenarios, and the hiring profile for the right agent must be adjusted accordingly. Communication, problem-solving, and empathy are essential skills. On top of that, the base requirement for technical aptitude in a contact center agent is increasing; even for straight-up customer service scenarios, like supporting an eComm retail customer, for instance, tools and tech interfaces are highly sophisticated. Your agents need the tech chops to be able to maximize effectiveness and create a smooth journey for the customer. Be aware of how a potential contact center partner is evolving their hiring processes and training processes in tandem with customer trends.
Outside of contact center agents, a partner who is prepared for the future will understand how new roles such as data analysts and programmers fit into their workforce strategy. Jobs like these will position the company for a seamless technical transition as the landscape continues to evolve.
Finally, find a contact center partner who is already familiar with hiring, training, and managing remote agents – using technology to create a robust employee experience while leveraging all the benefits (scalability/flexibility) of a remote workforce.
A Robust Technical Infrastructure
Even if a potential contact center partner hasn't implemented specific AI, automation, or Tier Zero tools yet, they should be positioned to do so as your needs evolve. Ask your potential partners about their technology platform and ensure they can deliver maximum flexibility as you add channels and tools and new solutions. Find out before you sign with a new partner what the cost implications of introducing new channels/tools/solutions might be. Ask about upgrade schedules and future plans for launching new digital solutions to be sure their technology roadmap aligns with your vision of future offerings.
Getting Ahead of the Curve for the Future of Customer Service
Choosing to partner with an outsourced contact center who has their ducks in a row is a no-brainer. But digging deeper to find out if those ducks will still be lined up three to five years from now is an even more important – and often forgotten – detail.
There's no argument that the world of customer service is evolving at an unprecedented speed. Staying ahead of the curve is going to take work, but when you partner with the right outsourcer, you can entrust that work to someone else and take the burden off your shoulders.
Ready to take your customer care solution to the next level? Let us know how we can help!
Source: https://blueocean.ca/are-you-ready-for-the-future-of-customer-service/
Publish Date: August 30, 2018 5:00 AM
---
Planning for 2019 already? You're in good company. Contracting a new contact center outsourcer may be one of the most impactful decisions you make all year (no pressure, right?) You're putting your brand and your customers in the hands of someone new, whose efforts will have a direct impact on your business, its ROI, and all its related KPIs.
It's the type of decision that is well-suited to a formal RFP and procurement process. Even if you've had the same supplier for a while, going through the contact center RFP process will ensure that you and your existing partner are staying up-to-date and competitive as the market evolves; after all, if your supplier grows stagnant, so do you.
If you're the one in procurement, responsible for sourcing a partner, this is the guide for you. If, on the other hand, you're the VP of Customer Care or Customer Experience, you can use this guide to ensure alignment between your vision and the tightly-organized process your procurement team will run. And it doesn't have to be a painful process. Keep reading.
1. Identify Key Stakeholders
Even if your RFP process is driven by the procurement team, stakeholder involvement is essential. They're the ones evaluating the responses and whom the decision will impact the most. Which leaders do you need to engage from the get-go? Although you want to avoid having too many cooks in the kitchen, collaboration is key.
Once you've identified your most important stakeholders, you need to work as a team to establish what the goals are in sourcing a new outsourcer. How will a new partner impact your business objectives, and how will you measure their success? Start with the end in mind. Furthermore, the team should agree on the budget as well as the process for evaluation and scoring of RFP responses (including deal-breaker criteria).
2. Shortlist Your RFP Participants
What companies are you inviting to participate in your RFP process? There are a couple of considerations here.
First, if you have the luxury of time, an RFI process that precedes the RFP will be highly valuable. Sending out a Request for Information to a broader pool of vendors allows you to solidify the basics, narrow the list of contenders, and proceed to the RFP process more confidently.
If time is of the essence but you do have the luxury of a larger budget, hiring a consultant to narrow down a list of participants is also a valuable tactic. They can build a pool of preliminary vendors that appear to match your basic requirements. Once that list is assembled, you don't have to keep that consultant around for the rest of the process.
Finally, there's the good ol' fashioned approach of Googling. Search online for vendors and assess their websites for culture fit, suite of services and solutions, and self-reported strengths. This alone may give you enough insight to build a basic list of potential partners for your contact center RFP process.
Ultimately, the list you procure will determine how successful your RFP process is. Be careful about inviting too many companies to participate – if the pool is too crowded, you have your work cut out for you, and you'll need to invest more time than you have or than is necessary, making the decision all the more difficult. On the flip side, too few participants may not accurately represent what the market has to offer.
3. Draft Your Contact Center RFP
Tempted to use a generic RFP template and bypass the headache of writing a new one? Don't do it! Your RFP questions need to reflect the industry you're focused on in order to get the most accurate view of your potential partners. If you need a head start, check out our exhaustive list of contact center RFP questions here. Additionally, this is where collaboration with your stakeholders is essential. They will each have specific questions they want answered that will impact how they evaluate vendors; just make sure you streamline any questions that get repetitive. Also consider how your questions are phrased and whether they're open-ended or require a yes/no or multiple-choice answer. Open ended questions are great, but if you're short on time for the evaluation process, make sure you enforce a maximum word count – otherwise you'll be faced with a 100-page long RFP response when one half the length would have sufficed.
Another consideration is the RFP format. Microsoft Word is great for lots of open-ended questions where you can really get a sense of a contact center's communication style. Questions about culture, employee engagement, training and onboarding, and company history are great examples where Word is the best option. On the other hand, an Excel-style table format may be helpful to better organize – and later compare – questions and answers. Outside of those options, you may already have – or be considering – centralized procurement software. Tools like these may be enormously helpful in streamlining and comparing information. However, be aware of how these technologies may limit your creativity. Ensuring culture alignment between you and your contact center is critical, but discovering that alignment may require a more creative line of questioning than your procurement tool allows. If you do choose procurement software, just make sure you enable vendors to attach additional documents that can showcase any "out of the box" information.
Once you're done drafting your RFP, get final approval from your stakeholders and get it sent out to your list of potential vendors! Establish a realistic timeline for these companies to review the RFP, ask follow up questions, and return a response. Providing too little time for a vendor's leadership team to assemble thorough and accurate responses will risk the success of your entire process.
4. Evaluate RFP Responses
Company stakeholders and the procurement team should work collaboratively to score and evaluate RFP responses. Identify any deal-breakers as well as the differentiators and strengths of each individual vendor. RFP response evaluation can be difficult; it's rarely an apples-to-apples comparison, even on hard numbers like pricing or metrics. Establishing some kind of quantitative scoring to measure qualitative answers seems counterintuitive but it's necessary – at least as the first step – in order to make sure everyone is on the same page in the evaluation process. Sometimes you'll have a clear winner; other times you may have to work by process of elimination until you're confident in your decision.
Putting Together Your Contact Center RFP
On paper, it sounds straightforward, but we know better than anyone how complex the contact center RFP process can get. But we want to make it as easy for you as possible. Hopefully this guide helps a little, but we'd love to share more insight, so don't hesitate to reach out today.
Once your RFP is ready to go, let us know! We can't wait to deliver exceptional service to your customers.
Source: https://blueocean.ca/fundamental-guide-contact-center-rfp/
Publish Date: August 7, 2018 5:00 AM
---
The only constant in the customer care world is change, and if you don't keep up, you'll be left behind. That's why we've compiled these must-read articles to keep you updated and give you some food for thought as you think about the future of your outsourced customer care.
Strategic Partnerships with Contact Centers
"60% of B2B clients are emotionally indifferent toward their suppliers."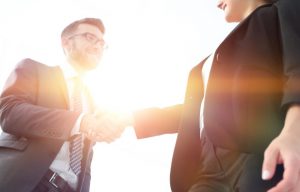 If that statistic causes you alarm, you're in the right place. We're avid believers that strategic partnerships with your vendors and suppliers are vital to the trajectory of your success. In this recent Forbes article, the author aptly points out that "the ability to extract the best from key partners is as important as getting the best from employees." You (hopefully) aren't emotionally indifferent towards your employees, so why would you be towards your providers, whose impact on your organization is just as valuable?
Viewing your supplier as an extension of your internal organization invites the opportunity for knowledge sharing, process improvements, risk reduction, and product/service innovation. This is especially the case in the contact center, where your outsourcer handles critical interactions with your customer base. They represent your brand in the most vulnerable way possible, so investing in the relationship is imperative.
The idea that vendor relationships can no longer remain merely transactional is becoming more widespread. While this has been our viewpoint for years, it's a realization that is finally taking the B2B world by storm, as more companies realize the competitive advantage a strategic partnership affords them. Hopefully by next year, that 60% statistic will be much, much lower.
Source: https://blueocean.ca/outsourced-customer-care-trends/
Publish Date: July 12, 2018 5:00 AM
---
Do you have a "process" for consistently creating exceptional service experiences?
Paul: I believe there are really three parts to the process: active listening, great note-taking, and agent ownership.
It begins with training agents to pay active attention to what your customer is saying – not just the primary information like their name and address, but even the small comments, maybe something said in passing. Our employees are trained to listen for and include those small pieces of information in the guest's file – so the next agent who interacts with that guest can reference the small details. In our world, maybe the guest mentions at check-in that they're in town for a family member's graduation – if the agent who checks out asks them about the graduation ceremony, that creates engagement for both the agent and the guest. And giving the agent the chance to really impress a guest when something goes wrong is even more powerful. For example, if a guest encounters an issue, it would be easy to simply give reward points to resolve the situation. But going the extra mile might be sending something special up to their room that the guest will enjoy – maybe they mentioned that the restaurant carries their favorite wine and the agent has access to that information. Or, for guests who mentioned they have to catch a plane before 6 am when our café opens, we can have something ready for them. Those are the "wow" moments that come from active listening and great note-taking.
But it goes deeper than that. Encouraging the act of effective listening requires effective management. We work hard to set expectations up front. Every front desk agent is challenged to write a "WOW statement" every day about an awesome customer interaction. They have ownership in delivering those experiences and being recognized for their success.
What are you looking for when hiring for agents in the hospitality industry?
Paul: When I'm hiring the right fit for an open position today, I do almost the opposite of what I did years ago. I used to rely heavily on someone's résumé and previous experience to decide if they'd be good for the role. If hospitality wasn't in their existing repertoire, I wouldn't look twice at them.
Today, what matters most is the cultural fit. We can easily train someone to be successful in hospitality – but only if they have the personality fit and values first. Empathy is key. So is the ability to listen and maintain a positive attitude. Everything else we can teach.
So, I go into an interview and talk much less about what's required, and instead I explain what we do, where we're at in the market, and what our vision is for the company. I look for how engaged a candidate is in this conversation. Are they listening? Does it excite them? Do they feel they can make a contribution?
How do metrics and standards play a role in customer service?
Paul: Metrics and standards lay a solid foundation for measuring the success of your employees, but you have to be aware of how those standards impact the customer experience. That's true in hospitality, and I am sure it is true in the customer service industry overall.
Let me give you a specific example. The industry standard in hospitality is for room attendants to clean 15 rooms per shift. In the hotel I currently manage, we provide suite accommodations. Each room has a kitchenette including a dishwasher and, on average, the rooms tend to be larger than industry standard. So when I came on board at this property, I could see the effect that the "industry standard" was having on the cleaning operations for a hotel with non-standard rooms. Our attendants were stressed and quality was suffering.
I proposed dropping our requirement to 14 rooms per shift. Not surprisingly, the hotel owners said anything less than 15 rooms would negatively impact the bottom line, but I argued that the level of room cleanliness would also inevitably hit the bottom line. In an industry where TripAdvisor reviews have real-world revenue impacts, there was a business case to be made for lowering the rooms per shift requirement. So, we reduced the number of rooms to 14. It showed our team that we were going to bat for them, earning their trust and loyalty, and we created a better experience both for them and for our guests. Those results showed in our customer satisfaction scores and the ranking of our property relative to others in the Best Western group.
What does a "rooms per shift ratio" have to do with contact center operations, you might ask? Well, I can envision the same scenario in any industry where customer service agents are measured on hard and fast metrics. In the contact center, Average Handle Time is an important metric, but if an agent feels rushed to finish a call, the quality of the customer experience could be negatively impacted. Finding the right balance is key. You want to look at handle times (in our world, time to service a room) versus customer satisfaction for the team overall and for the agent individually.
How do you address customer complaints or customer service interactions that go wrong?
Paul: It comes down to empowerment and decision-making. My agents know I expect them to make a decision. Bottom line: make a decision that you think will resolve the problem and it's okay if it's not the same decision I personally would make. When a guest makes a complaint, I want them to decide how to handle that situation rather than dismissing the issue or escalating it to someone else.
Following the situation, I'll sit them down and express that I'm proud of what they did to resolve the issue. Then I explain how I may have made a different decision and why. It starts a conversation rather than about being right or wrong. It's an approach that teaches them how to improve while simultaneously empowering them to make their own decisions and hold themselves accountable for a customer's experience.
No matter how high we strive to deliver exceptional customer experience, someone will always complain about something. I tell people that handling those customers is about having empathy. Put yourself in their shoes. The customer's experience most likely started well before they got to the hotel – whether it be delayed flights, missed connections, or whatever – and it's not necessarily the employee who did something wrong. But it is the employee who can turn the situation around, lower a customer's stress level, and make their day better. In the end, I just want my employees to make a decision based on that knowledge, whether or not it's the decision I myself would have made – that part can be addressed after the fact.
Once again, this is the same in any industry that revolves around the customer experience. Your training and coaching programs may be stellar, but you must stress that the number one thing, the real pivot point to providing exceptional experience, is the ability to make an autonomous decision.
What role do employee engagement and incentives play in your success?
Because social media plays such a big role in the hospitality business, we reward our agents every time a guest names them in an online review. If an agent has created a "wow" experience that gets public recognition from a guest, that's pretty much the definition of a job well done, and we need to recognize and value that.
We also track customer responses – both through surveys and reviews – to help us follow up and go back to training if necessary. We share our satisfaction scores and third-party reviews with every employee at the hotel, not just among the management team. There is no siloed information. This is how everyone gets to understand the impact of their interactions.
And management needs to understand that listening to their employees is just as important as listening to their customers. That can be as simple as making sure employees have the right tools to do their jobs efficiently and effectively or it can be as complex as challenging industry standards as we talked about earlier.
And finally, we understand the importance of ensuring our employees have fun. They don't need to be laughing all the time, but things like small perks and treats will show you care. When your employees have a good experience, that's when you can guarantee consistent and exceptional customer experience.
The Secrets to Successful Customer Service
At the heart of the matter, great customer service in any setting starts with listening. Listening to your customers and to your employees – and then taking what you heard and acting on it. Paul's experience and his insights about the role that note-taking plays in creating "wow" experiences in the hospitality industry translates well into the contact center industry.
If you're looking for an outsourcing partner, ensure you're working with someone who understands the dynamic between customer service agents and the customer experience. That partnership will be essential to improved customer satisfaction and loyalty.
We want to hear from you. What are you looking for in a contact center partner? Let us know today.
Related Articles
5 Insights About Sourcing and Developing Strategic Partnerships
5 Most Critical Elements of a Successful Contact Center Launch
4 Essential Resources to Read Before You Craft Your Contact Center RFP
Source: https://blueocean.ca/incredible-customer-service-secrets/
Publish Date: June 26, 2018 5:00 AM
---
Contact center implementation is an art and a science, and over 24 years in business, we've learned exactly what it takes to make the smoothest transition possible. Every milestone and every moving part is integral to a controlled acceleration towards a seamless transition that results in a positive customer experience. On top of that, the implementation phase – where collaboration is key - is what sets the tone for the duration of your strategic partnership. No one wants a rocky start to jeopardize the whole thing.
If you're getting ready to outsource or to launch a customer service RFP process, here are critical factors for a successful launch. (And brace yourself, it's not a "sign the agreement and watch from the sidelines" situation. Every one of the critical factors requires the investment of time and resources on both sides of the client/outsourcer equation.)
A Comprehensive, Clearly Articulated SLA and SoW
Our SVP of Corporate Services frequently reminds us that stress and discord in business relationships (or more generally… in life) almost always emanates from misplaced expectations. Basically, "It's not what you got. It's what you thought you were going to get." From a spouse not knowing they were supposed to make your coffee this morning (shouldn't they be able to read your mind?!) to your customer care partner not knowing you expected a zero percent abandon rate (let's get realistic, folks), successful relationships are founded on clear expectations.
Understanding with complete clarity which measures of success are most important to your organization is the most important aspect of the contact center transition. If we don't know what success looks like to you before we get out of the gate, we're guaranteed to fail. It's that simple.
We need to be on the same page about KPIs and metrics, call volumes and forecasts, training, scheduling, and more well before that magical go-live date.
A Structured Launch Plan
A successful contact center launch isn't as simple as flipping the switch and 3-2-1 blast off. It begins with a carefully constructed implementation plan that identifies deliverables, owners, dependencies, and timelines. All milestones and objectives need to be clearly defined and assigned to accountable resources. (In your RFP process, when you ask for an implementation timeline, Milestone #1 should be "Build the Implementation Plan." Don't mistake the proposed plan included in your RFP response for the firm and final plan. That comes after you've awarded the business.)
Adherence to Communication Plans
"Houston, we have a problem." You never want to hear words like that in the middle of your new customer service program launch, but the famous scenario does emphasize how important communication is. Frequent – and transparent – communication is essential to a smooth takeoff.
Who should be communicating with whom? In our experience, a frequent cadence of communication between leadership on both sides of the equation, as well as between functional area managers on both teams, is critical. Implementation meetings should occur at least weekly, if not several times a week or daily.
Smart Resource Allocation
A successful program launch cannot happen in a vacuum. Implementation often depends upon the unhindered efforts of different functional resources from both teams. Key resources simply must be able to make the customer care program transition their top priority to ensure success. If executive buy-in is needed to clear the way to meet milestones, a reorganization of priorities has to happen in advance. If your tech team is too caught up in other deliverables to meet with your partner's tech team, for example, the launch is likely to be negatively impacted.
Strategic Partnership
Overall, launching your outsourced contact center for long-term success requires a highly strategic partnership with your outsourcer. Two critical factors behind this partnership are, simply, trust and cultural alignment. You must be able to trust your contact center partner, their experience, and their processes. Of course, to have that confidence, you need a partner that is transparent in their capabilities, expectations, and track record. Once established, trust will facilitate effective communication throughout the implementation process.
For example, we always tell our prospective clients, we're going to drop the ball at some point. It is inevitable that something will go wrong, however slightly, along the way. How we handle that with our clients is the important part, and our approach is to resolve issues through transparency, proactive communication, ownership, and action.
Cultural alignment is equally important. When the mission and values of both organizations align, it is much easier for the outsourcer to embody your brand when interacting with your customers. Strategic agent hiring and training is also key here, so that your brand experience is delivered seamlessly to customers from the moment your outsourced contact center goes live.
Will Your Contact Center Launch Be Successful?
A smooth launch is paramount to the long-term success of your outsourced contact center program. If a solid foundation isn't in place, things will fall apart quickly. Clear expectations, frequent communication, detailed plans, dedicated resources, and strategic partnership are all must-have elements – on both sides of the table.
Looking to transition your contact center? Check out our list of contact center RFP questions, or request pricing directly today.
Source: https://blueocean.ca/contact-center-launch/
Publish Date: June 12, 2018 5:00 AM
---
You're no stranger to RFPs. Love them or hate them, the undeniable truth is that they're crucial to making informed business decisions about future vendors and partners. The purpose of a contact center RFP is no different: it's an essential process to use when choosing an outsourcer. However, the contact center RFP is unique and can't be modeled on the same old RFP template used for other services your company may procure.
Your contact center partner owns a huge part of your customer experience. And customer experience comes with complexities not found in other service offerings. And your outsourced partner is going to act as an extension of your own brand, so their employee experience, hiring philosophy, and corporate culture truly matter. Thus, crafting your contact center RFP takes thoughtful preparation. Here are our most popular resources to guide you in crafting an RFP that will address the unique challenges of selecting a contact center partner.
1. Sample Contact Center RFP Timeline
We get it: you urgently need a new contact center outsourcer. But despite the time crunch, sending out an RFP with a short deadline is unlikely to yield the reliable results you need.
The right partner, the one that will serve your business best in the long run, goes through a deeply collaborative internal process to collect the information you request. The most helpful RFP response – one that is thoughtful and custom-tailored to your unique business scenario – can only be attained through an equally thoughtful RFP process and timeline on your side of the table.
Definitely check out this article for more guidelines on the contact center RFP timeline.
2. 51 New Contact Center RFP Questions
Your boilerplate RFP template might be a reliable, time-tested resource for other industries and services, but the contact center industry is unique. That said, the process of figuring out the right RFP questions doesn't have to be stressful. That's why we've put together a comprehensive list of questions for you to use.
These contact center RFP questions are designed to effectively compare vendors while digging deep into details that will drive your decision. For ease of use, we divided these 51 questions into six categories, including: company overview, agent hiring/training, contact center reporting, project management, and pricing.
Don't stress. Rely on this article to help put together your RFP.
3. Writing a Contact Center RFP? 10 Mistakes to Avoid
Speaking of stress, even armed with the right questions and backed by a thoughtful timeline, there's still room for mistakes to be made and decisions to be compromised. It's just an unfortunate part of the procurement process (we've all been there).
We've compiled a list of the mistakes we see most often in the contact center RFP process. These are areas that are frequently overlooked amidst the urgency and complexity of your needs. Don't neglect these crucial parts of your RFP. Read on!
4. 5 Top Procurement Tips for Seeking an Outsourced Contact Center
This resource looks at the big picture of contact center procurement. We recognize that seeking an outsourced partner is one of the biggest undertakings for any procurement professional. It requires a thorough understanding of an industry that even the best RFP response can't necessarily communicate. A truly exhaustive evaluation of contact center options also requires an intimate understanding of your own company and its culture and brand.
The more complex your customer service scenarios, the more you need a trusted partner over a generic service provider. At Blue Ocean, we take that partnership seriously. It's why we put together this article examining the 5 steps to building that relationship from scratch. We're all about sharing valuable insight and keeping your best interests front and center. Can't wait to hear your feedback!
Take the Stress Out of the Contact Center RFP
We're big on partnership, starting from the very first interaction you have with Blue Ocean. That's why we're not shy about sharing our perspective, knowledge and experience with you before anyone signs on the dotted line. We hope our expertise will help you ease the stress of crafting your contact center RFP.
Got questions? Please don't hesitate to reach out. We look forward to chatting.
Source: https://blueocean.ca/contact-center-rfp-resources/
Publish Date: May 14, 2018 5:00 AM
---
If you answered the headline with a yes – give yourself a major pat on the back. You are out there setting the standard for others to follow (And please, get in touch so we can get you signed on for a guest blog spot). If you answered "no, our social customer care is most definitely not kicking ass" – don't worry, you've come to the right place. We've curated five thought-provoking blogs that will help you get on the path to best-in-class social customer care. Whether you're working with an outsourced strategic partner or whether you are operating with an in-house customer service solution, these posts are must-read content as you work on improving your customer experience on social media.
1.) Social Customer Care Cannot Be Ignored
Shep Hyken has been in the customer service industry for years, so he's like a seismograph measuring which trends are rocking the customer experience world. One of his recent posts looks at how customer service has gone from an alternative to primary customer channel, and how damaging it is for those companies lagging behind on the essentials of social media customer service.
He discusses six points that are a good reminder for any brand. Make sure to pay extra attention to his points about monitoring social media and proactively engaging with your community. If you're already doing them, pat yourself on the back. If not, let's get you up-to-speed.
2.) From 9 to 5 to 24*7: Tracing the Evolution of Customer
Service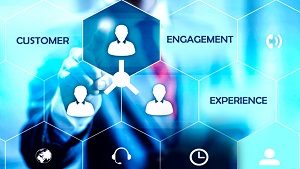 If you don't know where you came from, then you won't know where you are or where you'll be going. That's at least the premise behind this Customer Think blog. It takes a look at the progression of customer service in recent years and how changes in consumer expectations might one day make social the dominant channel.
The 9 to 5 response has been replaced by 24/7 support, and single channel has made way for the omni-channel. What's interesting are the brand examples Customer Think provides to show how to effectively transform your social customer service now and in the future (and if you want to read our take on the future of contact centers, read The Evolution of Self-Serve Customer Service).
3.) Death by 280 Characters: How to Avoid Viral Social Media Blunders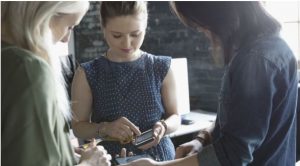 From the perspective of this Entrepreneur blog, a brand's choices on social media can lead to death by a thousand cuts. One misconceived tweet or weak customer experience can ripple outward to impact the perception of thousands of consumers, damaging your brand in small but expansive ways.
The post hits the importance of the role social plays in a brand's public-facing presence and provides smart strategies to avoid customer interactions that lead to long-term damage. We especially appreciate the emphasis on establishing a clear social media process and hiring the right people (not too different from finding the ideal contact center agent profile).
4.) How to Respond When Customers Get Sour on Social Media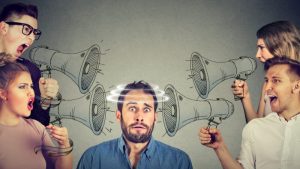 This Marketing Land piece gives practical, in-the-trenches advice for companies as they put their social customer care into practice. When customers take their grievances to social media, they do so because they believe it's the channel where their needs will get the most attention. Customers are trained to use platforms they believe will get the best results, and your business can use social media to prove that customers' concerns can be handled favorably.
One of their strongest points from the blog is that public-facing interactions should be brief. Reply twice in the public eye (first to apologize and empathize and second to take the conversation onto a private forum). That way, your brand is shown to care without airing out all of the details for everyone to see. Additionally, we can't stress enough the point about searching for more than just mentions of your company's username. Only 3% of customer complaints call out a company's social media handle – all the others require you to hunt them down proactively or create alerts.
5.) How Customer Service Can Turn Angry Customers into Loyal Ones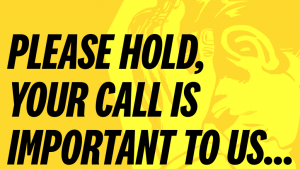 Is good customer service really valuable? Another great piece from Harvard Business Review asks that question, using Twitter as the platform for their experiment. They tracked interactions, surveyed consumers six months after the interaction, and tried to find out "when a brand provides better customer service, will customers reward that brand with greater loyalty or pay a price premium?"
Their findings were fascinating. A response, even with an angry customer, can boost the amount they are willing to pay for premium services. The post digs even deeper into responses, speed, and the personable approach, discussing all of them with ROI in mind. It's really a great read.
Want to get the best ROI out of your social customer service? Contact Us and we'll help evaluate the strength and opportunities of all your customer service channels.
Source: https://blueocean.ca/stellar-social-customer-service/
Publish Date: February 27, 2018 5:00 AM
---
Remember when social media was the young upstart of the customer care channels and voice was still king? Way back in the good old days of the early 2010s… It seems like a lifetime ago that we were asking ourselves how to handle customers in such a public forum. And asking who really owned the channel anyway – was it marketing? Or was it customer service? We've come a long way since then with social having earned its rightful place in the channel choice of both customers and contact center service providers. In our humble opinion though, it's a good idea to check in every now and again to examine the state of social customer support and dig into the trends and opportunities that have the potential to improve customer care in 2018 and beyond.
Expectations for Social Customer Support Are Maturing
Even though social media doesn't handle the lion's share of support interactions, customers still demand a lot from it. At least 84% of your customers expect a response within a day and 47% expect it within an hour (is patience still a virtue?). Because many social customer care interactions happen for all to see, customer service on social media needs to follow best practices from the start. Accountability and transparency, two traits highly valued by your customers, need to be front-of-mind.
In fact, 75% believe that the social channel gives consumers power, as they can speak straight to brands with confidence that they'll be heard. Companies that take that message to heart, responding quickly and effectively when customers shine the spotlight on them, will maintain higher numbers of Promoters.
Bots Will Handle Simple Social Questions
Customer interactions are growing more complex. In fact, Deloitte predicts that omni-channel customer interactions are going to increase in complexity this year. Greater complexity means allocating more agent time and resources to resolving complicated issues. That means we can expect that contact center agents will spend more time investigating these complex problems and reasoning their way towards solutions. The good news is: AI is already transforming the way customers can resolve the easy interactions without the help of a live agent.
The goal for at least 56% of multimedia and technology companies is to integrate AI and customer service into their contact centers. How will AI translate into the social channel? There has been some experimentation to implement AI tools with social media analytics and unstructured data (text responses, images, etc.). The early results are promising but there is definitely a ways to go.
What's most interesting is that, when dealing with the "low hanging fruit" – automation and self-serve becomes a win-win interaction. At least 66% of consumers feel good about both a brand and themselves when they solve those quick questions and problems without needing to talk with an agent. Sophisticated self-service generates brand loyalty through the most cost-effective means available and leaves your contact center agents to focus their attention on the more involved, higher value, or higher risk interactions.
Interactions Needs a Personal Touch
With the growth of social customer support and the greater sophistication of social interactions, canned responses will increasingly miss the mark. As many as 59% of customers rank personalization of interactions as being a medium or higher priority. People want their customer experiences to feel organic. No script or "Standard Operating Procedure won't let me." Just approachable responses that feel like the contact center agent is paying attention to the tone of the conversation and is offering a flexible solution that befits the situation.
Easier said than done.
The challenge is translating your brand voice from marketing into the voice of customer care. Doing that successfully begins with developing the right agent profile in terms of soft skills (we look for solid decision-making chops, natural aptitude for making tough judgment calls, great flair for writing in a manner appropriate to the channel, and often a sense of humor,) hard skills (tech aptitude for the tools and an ability to learn new tools quickly – this space is changing fast and changing often. How many Snapchat updates have we had this month?).
With the profile in place, training for the social channel takes priority. Your training team (or your outsourcers training team) are going to be challenged with developing a curriculum that is never going to stay static for long. In today's social environment, that "move fast or get left behind", mob mentality means you have to be constantly vigilant in ensuring agents are up to speed, not only on process changes, tool upgrades, and the like, but that they are also current on evolution of language, hashtags, and trends that are unique to the channel.
And finally, you need 2020 metrics – not 2016 metrics. What does that mean? It means making sure your QA tools reflect the nature of interactions that your agents are being faced with today – more complex interactions in the channel, longer handle time, shorter average speed of answer, first tweet resolution. Yes, those sound like traditional voice channel metrics. But today, if you can answer social as fast as you answer the phone, and take care of your customer's issue quickly and effectively in the first contact – whether that's an Instagram comment, a Yelp review, a Facebook post, or yes, a Tweet, you're going to be in great shape
We know that getting the right balance from your social customer support is no small feat. Instead of building your own program from scratch, you can provide exceptional customer experiences from an outsourced team of experts. Isn't it time that your social media represented the best of your brand? Click here for our Pricing Request Form.
Source: https://blueocean.ca/social-customer-support-2018/
Publish Date: February 14, 2018 5:00 AM
---
Every day, we interact with executives who are in the early stages of discovery, looking for ways to improve their customer experience and/or drive cost out of their customer care model. The conversations often revolve around whether the time is right for them to consider an outsourced model.
Obviously, every company is different: customer journey maps, pain points, and growth projections are all different. But there are several triggers that, alone or in combination, can indicate the time may be right to look at adding a strategic outsourced partner to your customer service solution.
As we work through discovery with prospective clients, we frequently touch on these core questions.
Do You Need to Add Capacity?
When abandon rates and average speed of answer are trending up, and CSAT and/or NPS scores are trending down, something isn't right. This is when outsourcing customer care to a strategic partner may be critical to the life of your brand. An outsourced partnership can add resources to your own team without upfront investment in human resources, facilities, or technology. Your pricing model can be built on "cost per contact", in which the cost of idle labour lies with the outsourced partner not the client. You pay for what you use – not the infrastructure to provide that support.
Do You Have to Scale for Rapid Growth or Seasonal Volume?
When a company experiences either rapid growth or significant seasonal peaks, scaling up or scaling down quickly becomes a priority. A strategic partnership with an outsourcer, either as a stand-alone solution, or working in a multi-site solution with your in-house team, can provide cost-effective scalability. The right outsourced partner will bring deep expertise in workforce management plus the ability to deploy Artificial Intelligence/Tier 0 solutions to meet the challenge of ramping up either for unexpectedly rapid growth or for seasonal peaks. And for those companies with major seasonal peaks, it's equally important to ask your HR team how much ramping up and ramping down costs in terms of tangible and intangible expenses.
Can Your Business Benefit from More Robust Redundancy?
Redundancy is a big topic to consider. For some, the word means simply having back-up systems in case of a technical outage. But for many of our clients, the benefits of redundancy go beyond business continuity in times of crisis. Some of our longest-lasting, most successful partnerships have been for clients who operate their own contact centers and bring us on board to enhance their offering and provide that valuable back-up for business continuity. You can leverage your outsourcer's locations to expand your hours of operations as an add-on to the business hours of support in your own center. For programs providing mission-critical support (think roadside assistance, financial services assistance, or emergency assistance for insurance,) working in conjunction with an outsourcer to ramp up and down to meet even isolated spikes can be incredibly valuable – not to mention having a second center functional and fully staffed if you are hit with extreme weather, technical issues, or unpredicted high absenteeism.
Are You Well Positioned to Integrate AI into Your Customer Care?
We've said it before - even in an earlier paragraph of this post. AI isn't the future of customer care. It's the right now of customer care. If you know you need it, but don't have the resources, expertise, or strategic insight to execute an elegant AI solution, an outsourcer partnership is the way to go.
AI is evolving, and the tactical execution of AI in customer service is going to be in a state of rapid evolution for the next few years at least. It makes sense to outsource the responsibility for staying current, for seeking out best in class deployments, and for developing next gen strategies to a partner you trust.
Do You Just Need to Focus on Your Core Offering?
For most organizations, providing customer service, tech support, or order management support is a necessary part of doing business – not the business itself. For an outsourcer like us, providing support solutions is what we do. If you want to free up resources to focus on your core competency and grow your business, it's time to work on partnering with an experienced outsourcer whose expertise, culture, and capabilities are aligned with your requirements.
Want to get honest and detailed answers about outsourced customer care as you go through the discovery process? Contact us and we'll help you evaluate and improve your customer service model.
Source: https://blueocean.ca/outsourced-partner-questions/
Publish Date: February 7, 2018 5:00 AM
---
Siri, Alexa, and OK Google… these are the virtual interactions that Sci-Fi movies have portrayed for decades past. The future is, it seems, here at our fingertips. These technologies are sparking new expectations in today's consumers on an almost daily basis. We want intelligent interactions that are personalized to our own situations and we want them on demand – not after we waste our precious time sitting on hold.
Long gone are the days when customers almost expected to experience IVR hell and would pretty much tolerate jaw-dropping wait times. We're in a whole new world now and that world is evolving at a rapid rate. IBM reports that by 2020 – that's just two years away – 85% of all customer service interactions will occur without a human agent. Instead, in addition to self-serve customer service, the majority of interactions will be driven by AI technology. Forget AI being the future of the contact center. AI is the now of the contact center.
What Does AI Customer Service Look Like?
Artificial intelligence in the contact center is one significant piece of the puzzle that is omni-channel customer service. With integration between live chat, video chat, SMS, web forums, email, social, self-serve apps, and, of course, voice, the omni-channel experience must be seamless. Using superior language processing, voice and text recognition, sentiment analysis, and big data analysis, leveraging AI is essential to delivering a fully integrated customer support experience.
Consider that the large majority of customer interactions are currently transactional processes. Password resets, changed addresses, parts ordering, status updates, appointment setting, and more are straightforward calls that can easily be addressed by virtual agents or chatbots. Automating transactional processes through AI tools can help deliver a higher level of responsiveness while driving cost out of the equation.
Furthermore, AI tools, as well as machine learning and business intelligence, can be used to customize interactions like never before. With the help of big data analysis, AI tools can personalize every call, email, live chat, social response, and conversation based on the customer's prior interactions, preferences, transactions, purchases, browsing habits, and more.
According to a Deloitte study, 33% of contact centers have taken the first steps and plan to invest in AI and robotics in the next two years. For companies in the multimedia and technology industries, 56% plan to implement contact center AI technology in the near future. Here's why: out of all available contact center tools, AI and chatbots are expected to gain the 3rd highest ROI, after website capabilities and mobile applications.
The same Deloitte study reveals that the biggest hindrance to implementing artificial intelligence in the contact center will be integration with existing systems. At Blue Ocean, we are no stranger to the challenges this presents. Even the best intentions in your technical investments can be thwarted by duplicated processes and inefficiencies that threaten to arise when implementing innovative technologies. Check out our latest case study about our custom integration between a client's IVR system and cloud-based ticketing system.
Ultimately, however, the ROI on AI in the contact center will be a massive motivator. IBM reports that by 2022, businesses will save approximately $8 billion annually, up from the $20 million dollars saved in 2017. In other words, investing in AI is essential if contact centers want to stay simultaneously cost-effective and competitive.
How Will AI Impact Customer Experience?
But it's not just about cost savings. The number one priority for almost all contact centers is the customer experience and customer satisfaction. That's where AI in the contact center once again steals the limelight.
Leveraging big data and machine learning algorithms, AI can quite literally anticipate the needs of every customer and deliver answers to questions they didn't even know to ask. Furthermore, artificial intelligence tools are free from bias and day-to-day emotional challenges that can impact all of us. Additionally, the seamless omni-channel experience that AI can help support will promote customer satisfaction and loyalty. If you use AI correctly, get ready to see those NPS stats go through the roof.
Of course, AI can't solve every customer service issue. There will always be complex customer service scenarios that will be (and should be) escalated to human agents. The live agent voice or chat channel can be leveraged as a value-add, representing an opportunity to build a deeper, differentiated relationship with the customer in a world that is all too often transactional. These interactions will require greater insight and an emotional connection that can be fulfilled by live agents where AI may have fallen short. This level of relationship when an issue is escalated will prove to increase customer satisfaction and loyalty.
The Future of AI in the Contact Center
AI is not one "tool" in the customer support toolkit of the future. AI represents a whole new set of tools to add to your customer care workshop. Creating a differentiated strategy for deploying artificial intelligence in tandem with empowered, capable, well-trained agents, integrating it seamlessly into existing systems and infrastructure, and taking advantage of data mining and machine learning to enhance your customer journey should be Job One for every chief customer officer in 2018. If you're looking for a strategic partner who can get you where you need to be, contact us.
Related Articles
The Evolution of Self-Serve Customer Service
IVR Custom Integration for a Multinational Communications Corporation: A Case Study
Automating Transactional Volume for Multinational IT Corporation: A Case Study
Source: https://blueocean.ca/ai-and-customer-care-the-future-is-here/
Publish Date: January 9, 2018 5:00 AM
---
The Client
This multinational communications, electronics and IT corporation has a health solutions arm delivering connected devices for which Blue Ocean provides both sales support and customer service support.
The Challenge
For both types of customer calls – sales and support – the client was using an IVR system which directed calls, by type, to an appropriate contact center agent. However, the IVR was not integrated with the client's off-the-shelf, cloud-based help desk ticketing system, Zendesk. As such, once customers were connected to a live agent, the agent would need to verify account information and manually enter other details. These steps and manual entry resulted in longer Average Handle Times, lower quality customer experience, and, sometimes, inaccuracies or errors in customer information. Streamlining this process would improve all of these areas.
The Tactics
Collaborating with our information services experts and the operations team that supports this client, Blue Ocean's technology team designed a custom integration between the IVR and Zendesk ticketing system. The integration ensures that all questions answered through the IVR, including customer or product ID, language, category of call, and more, are automatically recorded in a web-based app that integrated directly with the ticketing system. With this seamless integration in place, when the customer is connected to an agent, their information automatically pops up on the agent screen. Instead of spending valuable call time on verification and manual entry processes, agents are able to jump immediately in to resolving the customer's issue.
With development and testing from both a back-end and front-end perspective completed, Blue Ocean launched live demos with the client to ensure all objectives were met. From there, agents underwent one-on-one training to get up to speed quickly.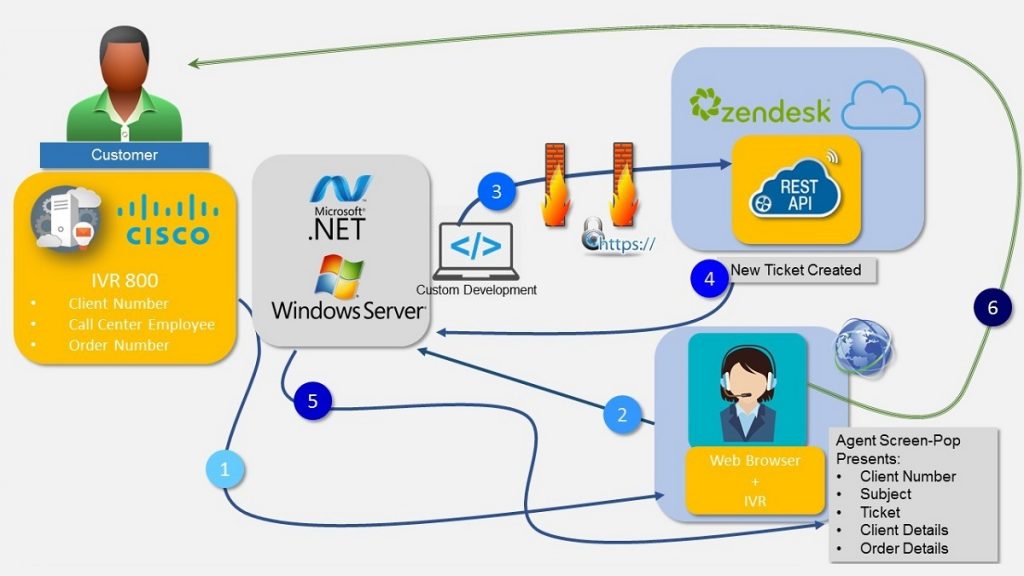 The Results
The custom integration between the client's ticketing system and IVR was immediately successful. The data reveals that after the IVR integration, AHT per call was lowered by 53 seconds reducing cost per call. Efficiency is a core component of a good customer experience – with the streamlined process in place and average handle time successfully lowered, our quality assurance results improved as well. We measure "How would the customer rate the service experience?" as part of our QA process. After integration of the systems, the customer rating increased by 34%.
Contact us today to learn how an IVR Custom Integration can streamline your processes and improve customer experience. Learn more about the various IT Services we provide to our clients.
Source: https://blueocean.ca/ivr-custom-integration-multinational-communications-corporation-case-study/
Publish Date: December 5, 2017 5:00 AM
---
If enhancing your customer experience is a strategic priority over the next 12 months, you might be looking at putting out a contact center RFP or RFI early in the new year. Because the partnership you have with a contact center is core to your customers' journey with you, it's a relationship that matters more than most client-vendor connections – so this is a procurement process that won't follow your average templated path. In other words, the pressure's on. But before you pull your hair out over what seems like an insurmountable task, take a breath and take a glance at the top 10 mistakes we've seen in contact center RFPs. Sometimes knowing what not to do makes it easier to get it right and to make the best decision for your business.
Mistake #1: Relying on a Limited Procurement Tool
Procurement software and tools promise to make your life easier and make the process more consistent. Sounds like a dream come true (and truth be told, templates for call center services RFPs have improved by leaps and bounds in just the past year or two,) but you need to know the potential limits. While some industries benefit from limits, the contact center world is very dependent on more intangible factors like cultural alignment and customer experience. These factors require some creativity when responding to and differentiating through the contact center RFP. If you're set on using an existing procurement tool, ensure that the format and systems allow a vendor to clearly communicate their competitive differentiators and how they would structure your solution. Pro tips: Excel may not be the best choice of file formats and you will want to make it easy for bidders to add supplemental files and file types to highlight their facilities or share case studies.
Mistake #2: Not Setting Content Limits
The New Year is already a busy time; how much time do you realistically have to send out and then analyze RFP responses from potential vendors? We're going to guess that you probably don't want to be reading through multiple 150-page RFPs from different vendors when you have a deadline looming large. However, open ended RFP questions without setting limits or structure on answers will lead to that very scenario. We have seen all kinds of limits. For submissions that have to be emailed, you want to set a maximum file size. Bidders can choose what to prioritize within that limit. In some cases, we have seen word count limits on certain questions or page count limits on total submissions. Your procurement team and decision-makers will thank you. No one really wants to read a 75 page BCP plan in detail when a summary will allow you to assess risk just as well.
Mistake #3: Neglecting to Streamline Questions Written by Multiple Stakeholders
The perspectives of your company's stakeholders are highly valuable because everyone will have their own expectations of a contact center partnership. Including their questions in the RFP will help you capture the big picture, but you need to ensure that they are not simply asking the same questions in different ways. Look for redundancy that might slow down the selection process. (We frequently see RFPs that ask essentially the same question several times in slightly different ways. At best, you will get multiple versions of the same answer written in a slightly different way, or even the same answer copied and pasted multiple times. In the worst case, you'll get an answer that says: Please see the response to Question 2.3.ii. Something that will drive your adjudication panel bonkers while adding no value.)
Mistake #4: Being Too Vague About Employee Engagement
Customer experience and employee experience are closely correlated, so you want an outsourced partner who genuinely treats their employees well. An engaged contact center agent will likely be able to better connect with your customers. Achieving that level of engagement takes true commitment, so your RFP questions about employee engagement need to be specific to provide more value. Specifically, find out about the contact center's commitment to their employees and the metrics they use to measure engagement. Ask about the engagement measurement process and ask what they do with the results. Ask about engagement trends over the past three years. Ask about exit survey results and trends. Dig deep on this one to find out what kind of an employer your potential strategic partner really is. For one of our clients, the final deciding factor at the end of a very long procurement process, was: which one of the finalists would you want to work for? You can weed out the weak links early in the process if you have strong engagement questions.
Mistake #5: Overlooking the Big Picture with Technology
It's likely you're already asking about technology in your contact center RFP. However, it can be easy to be too shortsighted in your questions. It's important to recognize the outsourcer's commitment to staying ahead of the curve in technological trends. Find out about recent platform upgrades and when the next ones are planned. How is a vendor staying ahead of new technologies? A great partner is one who can guarantee they will continue to invest in evolving technologies to enhance your customer experience even five or ten years from now.
Mistake #6: Duplicating RFP Templates from Other Service Requirements
It's tempting to reply on existing procurement documents for the contact center RFP; this may in fact be a best practice or formal procedure within your organization. However, even the most talented procurement team may not be familiar with the intricacies of contact center operations, and using an RFP template from a different functional area, such as logistics or transportation simply won't work. (We have even seen warehouse RFPs repurposed for call center services.) Ensure there is close collaboration between your procurement department and the operations staff who are involved the selection process.
Mistake #7: Focusing on the Wrong People Who'll Be Doing the Work
Asking for the résumés or CVs of the mid-level operation people or specialized roles like trainers is a typical practice when sending out contact center RFPs. After all, you want to verify the qualifications and expertise of your outsourced team. However, getting too deep in these details may be a waste of time, especially if your selection process is quite long. It may be enough time for the person or people you're checking into to move on or up in their career. Instead, focus on the more senior roles who will work on your account, since this scenario is likely to occur.
Mistake #8: Being Shortsighted Regarding Metrics and Reporting
Asking a potential contact center partner about metrics is a commonsense part of the RFP process. However, it shouldn't stop there. The industry is evolving and the standard level of reporting is changing. You need to find out about their vision for the next iteration of reporting over the next five to ten years. What feedback is this outsourcer receiving from their clients regarding reporting? How do they act on that feedback? Your RFP needs to set up your partnership for the long-term. If you are seeking a strategic partner who can take your customer experience to a new level, focus less on asking about AHT and more about practices, processes, and reporting around customer satisfaction.
Mistake #9: Neglecting to Ask about Worst Case Scenario Customer Service
80% of your customer service is based on the everyday scenarios and finding out how a partner handles those interactions is obviously highly important. But you need to gain a solid understanding of how they operate in worse case scenarios. For the retail industry, this might be during the high volume and rush of seasonal shopping. For roadside assistance, the height of summer or depths of winter are often inundated with complex seasonality spikes and worst-case scenario customer service situations. Find out how a partner prepares for and adjusts to these cases.
Mistake #10: Failing to Ask about Management Team Tenure
Comparing the tenure of an outsourcer's management team of the history of the company will give you insight into how they weather together in the storm. High turnover is a red flag and will create turmoil for clients.
Is your contact center RFP ready to go? We can't wait to see how we can help reach your customer service goals. Contact us today.
Related Articles
The End-to-End Contact Center Solutions Buyer's Guide
51 New Contact Center RFP Questions
Upgrade Your Contact Center RFP by Asking about Awards
Source: https://blueocean.ca/new-year-new-contact-center-rfp/
Publish Date: November 30, 2017 5:00 AM
---
When you think of a call center, the last thing you'd associate it with is baseball. But for those of us who work in contact center workforce management (WFM), the connections are obvious. You might ask, what do baseball and WFM have in common? In short, it's statistics. Predictive pattern analysis is essential to managing a baseball team, and at Blue Ocean, we live by it, too. It's what helps us manage call center resources to meet our service levels and operate at peak performance.
"There will always be people who are ahead of the curve, and people who are behind the curve. But knowledge moves the curve." – Bill James, Author, Statistician, Senior Advisor on Baseball Operations – Boston Red Sox
"Moving the curve" and staying ahead of it are essential in areas like roadside assistance (especially as we gear up for the winter) and grocery service (in preparing for the holidays). When you partner with an outsourced contact center, you play a key role in getting your team in the best position for a championship win. Look at it this way: you're the team owner. Your workforce management guy is the "team manager." You can help him (or her) empower the team and take home a win with the use of great data and clear goals.
Here's how to turn your contact center WFM into champions.
1. Get deep and specific with your historical data
Accurate forecasting begins with looking back on data from the last year to shed light on what may happen in the coming year. The phrase "the data doesn't lie" is a common one and often integral to our work in data analytics and forecasting. However, the numbers don't always reveal the big picture. Although all data is relevant, we need to be strategic in how we use it – and don't use it.
For example, depending on your service offering – from reservations to grocery delivery to tech support and more – your call volume can be impacted by a wide range of anomalies. Sporting events, corresponding holidays (such as the highly rare occasion that Thanksgiving and Hannukah occur at the same time), and website crashes are all times when call volume likely spiked in each of these service offerings. In these cases, when conditions are unlikely to be repeated, depending solely on the data will lead to misinformed workforce management decisions. That's why you have to get really specific about historical data. Get the whole story.
2. Preach the importance of collaboration in forecasting
It's not just about historical data. Collaboration across all areas of the contact center is essential to accurate forecasting. Your marketing, sales, or IT departments may not fully appreciate or understand the efforts of your workforce management team, but their departmental plans may have significant impact on how WFM plans to staff a program.
For example, if your IT team knows they are conducting a website upgrade or changes to back office functions, this is critical information for WFM in predicting related call volume. Likewise, if your marketing department plans a promotion or campaign that will impact the number of callers, WFM needs to know.
If the forecast is off, it will have a domino effect on the success of the program. If workforce management gets it wrong, then your departmental team will be off to a bad start, too, making judgements calls from inaccurate information. Although 100% accuracy in forecasting is often unrealistic, the WFM team wants to be as close as possible. Using historical data is one step; strategically using information from other collaborative sources is another critical piece of the puzzle.
3. Keep your eyes on the metrics that matter
"I pay you to get on first, not get thrown out at second," said Oakland A's manager Billy Beane, played by Brad Pitt, in the baseball movie Moneyball. It's a philosophy focused on what first steps are necessary to add up to a win. Stealing second base might be tempting, but is not a successful long-term strategy for winning games.
The same philosophy should apply to the goals of your contact center team. If your ultimate objective is brand loyalty in your customers, it's essential to understand how customer experience in the contact center builds that loyalty. Thus, service level metrics should reflect your brand promise; low Average Handle Times probably won't be as important as Average Speed of Answer and low Abandon rates.
4. Build the right parameters for your game
Every inning of a baseball game might not be perfect, but it's the score at the end of the ninth that counts. The same goes for your contact center. If your program operates with a monthly service level contact, you have to be realistic about the smaller half hour intervals that add up to those 30 days. There will likely be intervals and maybe even days that won't make the service grade, but your WFM will do everything in their power to make sure you are on target by the end of the month. If this isn't acceptable to your company, you may need to consider upgrading your service level to daily instead of monthly.
5. Give your team the freedom to focus on the future
Although we love statistics, we recognize how easy it could be to fall prey to "paralysis by analysis." While data can tell us how to move forward in WFM plans, trying to explain exactly why something happened isn't always to best use of our time. The next call still needs to be answered.
That's why every service level you choose leaves some room for error. A contract to answer 80% of calls within 30 seconds means that there will likely be a handful of calls (less than or equal to 20%) that are answered after 30 seconds. When a small percentage of calls don't go to plan, do you want to spend time analyzing them or would you rather focus your team on making the future moves that lead to consistent, high quality service?
When services levels are being met and everything is working smoothly, a ton of preparation was done in advance. Championship teams may make it "look easy," but you can guarantee every piece of the complex puzzle was in place to help them win.
Looking for more strategies for workforce management success? Check out this infographic:

We know it's not easy to win every game, but we've been fine-tuning our craft for more than 20 years. Let's chat about how we can help you achieve higher rates of success in your contact center.
Source: https://blueocean.ca/turn-contact-center-workforce-management-into-champions/
Publish Date: September 28, 2017 5:00 AM
---
In procuring an outsourced contact center partner, you've gone through the RFP process, you've made the site visit, you've narrowed down your decision, and, finally, you've signed the contract to make your choice official. The job of procurement might be done, but everything else is just getting started. Unless you want to throw your outsourcer in at the deep end (hint: really bad idea), then you need to turn your attention to agent training and contact center knowledge transfer.
Click here to get your copy of What Your Outsourcer Should Tell You About Training Contact Center Agents: A Client's Guide.
Communicate Your Vision
Your company and its brand are unique. It can be intimidating to hand over customer care to a third-party when deciding to outsource, but you can turn that around by making sure your outsourced partner assimilates to your brand. You have a vision for the work you do, and now is the time to share it. Help new agents understand the mission and goals of their work, including both big picture goals and daily performance indicators, to ensure it will reflect in their performance. From the crafting of your RFP to the Statement of Work you develop with your new partner, your brand, your culture, your company's voice, values, and vision must be clearly communicated.
Define Your Processes
Sometimes we don't know what we don't know – and it is possible that gaps will only be discovered when something goes wrong. You can mitigate against this risk. When protocols are too loosely defined, knowledge transfer can easily get lost in translation, leaving agents confused and faced with a wide array of possible customer service outcomes. In rapid growth scenarios or first time outsourcing scenarios, it pays to ensure that you prioritize the development of current, accurate work instructions. Step-by-step procedures and clearly defined rules are valuable assets in establishing a successful contact center. This is especially true when processes are changed or added at any point in the project; keep your agents in the loop and be sure to keep all lines of communication wide open.
Pay Attention to Your Team's Inherent Knowledge
Teams share information. People teach each other the best, shortest, most effective ways to do things. Processes change on the fly and people get up to speed in whatever way they can. This is how inherent knowledge becomes part of your program. And this team knowledge is often undocumented. The transfer often happens peer-to-peer and eventually "everybody just knows." This may include nuances in certain processes, especially in uncommon call scenarios or perhaps shifts in priorities when calls hit peak volume. This can also happen when there are frequent policy changes that affect customer service. You're going to need a robust documentation process and change management protocol to move this inherent knowledge from one team to another – whether you are outsourcing for the first time or moving your program to a new strategic partner. You must be diligent is assessing and identifying these information gaps in order to strengthen the process of contact center knowledge transfer.
Get Involved in the Training Process
The best possible thing you can do to ensure successful knowledge transfer in your contact center is to get a subject matter expert from your company on-site at your outsourced partner to deliver hands-on training – at least in the burn-in phase of a new program. Although the best contact centers will have highly skilled training programs and trainers, mentoring "from the horse's mouth" will be especially valuable. Additionally, depending on the product or service your company offers, allow agents to get hands-on product experience. This will help them better understand and empathize with customers who call with questions and frustrations. For example, when working with a major automotive client, each year when new models were introduced our client would bring cars on site and our agents would have a chance to get in the cars and explore the vehicles and new features.
Continually Monitor Progress
Your relationship with your contact center partner should be founded on, and grounded in, a strong governance model. Out of the gate, from the award of contract, you also need a robust implementation plan that will help both of you successfully transition your program and identify any areas where knowledge transfer may have been unsuccessful. These are the two most important components to set yourself up for long-term success in the new strategic partnership – good governance and a successful transition. Your program should continually evolve – and how you manage knowledge transfer between your team and your partner's team will be an important piece of that evolution.
Knowledge Transfer in the Contact Center
Training customer service agents is an art and science, and contact center knowledge transfer is the link that holds it all together. Strong documentation, hands-on training, clearly defined processes, and communication are all part of a successful training program to ensure a smooth transfer from in-house to outsourced contact center.
Looking for more insight on agent training? Grab your copy of What Your Outsourcer Should Tell You About Training Contact Center Agents: A Client's Guide today!
Related Articles:
Can You Train Contact Center Agents in Empathy?
Weighing the Pros and Cons of Cross-Trained Contact Center Agents
Three Secrets to Implementing an Outsourced Customer Service Program
Source: https://blueocean.ca/best-practices-contact-center-knowledge-transfer/
Publish Date: September 25, 2017 5:00 AM