BPESA - ContactCenterWorld.com Blog
JOHANNESBURG: After 6-month long transformation process and countless hours of hard work, the students of Tlhatlogang Secondary School and the broader youth community of Soweto can enjoy the fruits of their labours in the form of a newly revamped arts and culture centre at their school.
20 Grade 11 pupils from Tlhatlogang Secondary School set out to make a difference for the benefit of the greater community and their fellow youth by transforming the school's current arts and culture centre.
The old arts and culture centre at the school was neglected and in desperate need for a revamp. As a result, the students were not able to tap the intended benefit and express their creativity in a safe space dedicated to the arts.
Through sheer ingenuity and creativity, these young individuals transformed old desks into a stage whereupon they can perform. The bland walls were treated with a lick of paint to brighten up the room and help to get creative juices flowing.
The project was carried out as part of the Youth4Change Movement, a community development initiative conceptualised by WNS South Africa. The aim of the Youth4Change Movement is to help young South Africans bring about a positive change within their own school or community, for their own peers and through their own efforts.
Thus, the youth were ultimately responsible for overall project implementation, conceptualising and promoting fundraising activities, seeking sponsorship, and for physically renovating the Tlhatlogang Arts and Culture Centre.
WNS South Africa, through the WNS Cares Foundation, invested in the project by providing the youth with starter capital and a group of employee volunteers to act as mentors. Additional leadership development and guidance was provided to the youth by Khulisa Social Solutions, a non-profit organisation WNS had selected to partner with for the initiative.
"It is remarkable to see how the youth, despite their impoverished circumstances, have taken the initiative to bring about a positive change not only for themselves, but also for their peers," Megan Meredith, Corporate Social Investment Manager for WNS South Africa, says.
"The newly revamped Tlhatlogang Arts and Culture Centre will remain a haven for creativity and will hopefully be the breeding ground for our nation's next great performers and artists," she concludes.
About WNS
WNS (Holdings) Limited (NYSE: WNS) is a leading global business process management company. WNS offers business value to 200+ global clients by combining operational excellence with deep domain expertise in key industry verticals including Travel, Insurance, Banking and Financial Services, Manufacturing, Retail and Consumer Packaged Goods, Shipping and Logistics, Healthcare and Utilities. WNS delivers an entire spectrum of business process management services such as finance and accounting, customer care, technology solutions, research and analytics and industry specific back office and front office processes. As of June 30, 2016, WNS had 32,448 professionals across 42 delivery centres worldwide including China, Costa Rica, India, Philippines, Poland, Romania, South Africa, Sri Lanka, United Kingdom and the United States. For more information, visit www.wns.com.
About WNS South Africa
WNS Global Services SA (Pty) Ltd has been in operation since 2003 and has built a reputation as the industry leading Business Process Outsourcing (BPO) Company in South Africa, with a growing footprint into Africa. We are a strategic partner for delivering a full range of basic to complex business processes from our eight delivery centres across South Africa, employing 4 000+ people.
Safe Harbor Provision
This document includes information which may constitute forward-looking statements made pursuant to the safe harbor provisions of the Private Securities Litigation Reform Act of 1995, the accuracy of which are necessarily subject to risks, uncertainties, and assumptions as to future events. Factors that could cause actual results to differ materially from those expressed or implied are discussed in our most recent Form 20-F and other filings with the Securities and Exchange Commission. WNS undertakes no obligation to update or revise any forward-looking statements, whether as a result of new information, future events, or otherwise.
CONTACT
Taryn Weldon Group Manager: Marketing – WNS South Africa +27 21 819 6283, taryn.weldon@wns.com
Evan Gilbert Assistant Manager: Marketing – WNS South Africa +27 21 819 6281, evan.gilbert@wns.com
Source: http://www.bpesa.org.za/2016/09/13/new-arts-and-culture-centre-for-soweto-youth/
Publish Date: September 13, 2016 5:00 AM
---
BPESA is glad to announce the availability of advertising opportunities in the 2016 BPM Key Indicator Report.
The report is widely recognised as the number one source of BPM information in South Africa and doubles as a marketing document for South Africa as the leading emerging BPO offshore destination.
Since 2011, the report has gained wide readership from a variety of stakeholders ranging from domestic operators, international operators, investors, and analysts.
The following advertising opportunities is available:
Inside front – R70,000
Inside back – R60,000
Middle X2 spaces – R50,000 each
Why advertise
The BPM Key Indicator Report provides exposure to a wide readership base which includes domestic operators, international operators, analysts, and investors.
The report provides an opportunity to create a digital presence across several of BPESA's digital platforms, including the website and newsletter.
Acknowledgement of sponsorship at the BPM Key Indicator Report event launch.
Access to BPESA's large newsletter readership base and active website user base.
Brand association with a globally recognised industry body.
Please note that this offer is valid until 30 September 2016 and is on a first come first serve basis.
For more information contact Edmore@bpesa.org.za.
Source: http://www.bpesa.org.za/2016/09/13/call-for-advertising-2016-bpm-key-indicator-report/
Publish Date: September 13, 2016 5:00 AM
---
South Africa BPM Conference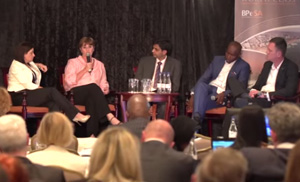 BPESA would like to invite you to attend the 2016 South Africa BPM Conference.
The conference will bring together leading local and international players in the BPM / contact centre space and will serve as an ideal platform to network and develop business linkages.
Speakers at this year's event include Wesgro, nPower, EXL, Yellowwood, Frost & Sullivan, Neotel, TribeCX, WNS etc.
Click here to download the Conference Agenda.
Event Details:
Date: 13 October 2016
Time: 08:00 – 17:30
Venue: Table Bay Hotel, Quay 6, V&A Waterfront, Cape Town
Dress Code: Business Casual
Cost: R 4,500 excl VAT (Non-members) / R 3,800 excl VAT (Members)
Click here to RSVP for this event
Source: http://www.bpesa.org.za/event/south-africa-bpm-conference/
Publish Date: September 7, 2016 5:00 AM
---
Knowledge Sharing Session: The space for Creative thinking in the BPO Sector

Join BPESA and CCDI Creative at our industry knowledge sharing event. We will present on the importance of developing creative thinking skills in all levels of the workforce. These skills are essential to building engaged and motivated employees, enabling you to fully capitalize on the human capital potential in your organisation.
This session will focus on understanding what creativity is, how it works and why the 2016 WEF jobs report identified it as one of the top 3 skills needed in business by 2020. The session will focus on how this relates to the BPO sector specifically.

In this session, we will share with you and your team:
An introduction to multiple intelligences and creativity
Be introduced to what creative thinking is and how it can be applied to the work place.
Understand the creative process, creative problem solving, innovation
How creativity contributes to enabling flexible, adaptable and confident workforce.
Who should attend:
Senior Talent Acquisition, Talent Development and Talent Management Leadership and Management
HRBP's, Learning and Development specialists and HR / Recruitment
Team Leaders
Vocational Educational Practitioners and Career Advisor Specialists
Anyone interested in winning the war for attracting and retaining local talent, as well as in building a sustainable, engaged and motivated talent pool in the BPM sector!
Event Details:
Date: 4 October 2016
Time: 09:30 – 11:30
Venue: Seminar Room 1, Workshop17, The Watershed, 17 Dock Road, V&A Waterfront, Cape Town
Click here to RSVP for this event.
Source: http://www.bpesa.org.za/event/knowledge-sharing-session-the-space-for-creative-thinking-in-the-bpo-sector/
Publish Date: September 6, 2016 5:00 AM
---
Master Class: Leadership Made Practical
What if we lived in a world in which everything was possible?
This BPESA Master Class asks that very question, and then answers it by asking another question:
How do you develop 'leaders at every level' in an organisation, not just for executives, by deploying a powerful but simple development process involving FIVE processes and TWELVE practices, so that everyone can:
Influence outcomes
Help to drive implementation of strategy
Participate in driving organizational maturity, and
Be completely engaged
FIVE plus TWELVE arose from a year of work Brent Burgoyne did as the Leadership Coach to 125 Team Leaders and 19 Operations Managers in a Call Centre.
In this highly-interactive class, your facilitator will lead you through an exploration of these questions:
How do you develop 'leaders at every level'?
What does 'practical leadership' look like?
How do you do it without formal classroom training?
What business problems does it solve?
Date: 28 June 2016
Time: 09:00 – 16:30
Venue: W17 Main Event Space, Workshop 17, 17 Dock Road, The Watershed. V&A Waterfront
Cost per Delegate (Paying Member): R1, 250 excl VAT.
Cost per Delegate (Non-Paying Member): R1, 500 excl VAT.
CLICK HERE TO RSVP
Facilitator Profile:
Brent Burgoyne is a former university lecturer in Mathematics, the father of a university lecturer in mathematics, a general surgeon, an IT entrepreneur, a post-doctoral researcher in chemistry and a doctoral candidate in environmental science.
His whole life has been devoted to learning and enabling learning in those around him. He has always been, and still, is a coach and mentor to many.
Since 1996 he has run a business advisory consultancy with his brother, devoted to helping clients solve complex problems by challenging the status quo.
He is a skilled facilitator of learning, possessed of an eidetic memory for theories, models, examples, counterfactuals, sources, linkages and insights.
Brent believes that the best learning happens when we invite people to join together to do 'enquiry.' He will suggest an idea, and then lead the group on a deepening journey of discovery.
He believes that the breakout competence for business leadership in this century is openness: Openness to new ideas, openness to different people, openness to feedback and openness to change.
His favourite quote comes from the German poet Rainer Maria Rilke: 'I live my life in widening circles.'
His SECOND favourite quote … Wait! Enough! We'd be spoiling it for him …. At the very minimum, this wise, experienced, energetic, kind, articulate and funny man will keep on surprising you.
Source: http://www.bpesa.org.za/event/master-class-leadership-made-practical/
Publish Date: June 10, 2016 5:00 AM
---
Call for Judges – BPESA National Industry Awards 2016
June 8, 2016
BPESA, the national association for companies operating in the Business Process Management (BPM) and contact centre industry, has partnered with ContactCentreWorld, the largest Contact Centre Association globally, as our official Industry Awards partner. This exciting partnership is set to offer an enhanced opportunity for industry to showcase their talents through a new entry and judging system, ensuring that the industry aligns with world-class standards.
An opportunity for international exposure
Becoming a judge gives you the opportunity to select the top entrants who will compete at the BPESA National Industry Awards. With the additional exposure through our partnership with ContactCentreWorld, judges will receive global recognition as we publish your photo, name, and biographical details on our websites.
All BPESA judges will be required to commit time to reviewing applications and providing feedback on entrants. All judges are required to commit up to 15 hours to the adjudication process. To reduce the time spent reviewing applications, we distribute entries across multiple judges. In the event your commitments change, we are flexible and can re-allocate your tasks to others who are more able to support the program.
Judging the BPESA Awards is a great way to share your knowledge and experience. At the same time you will have the opportunity to increase your knowledge, improve your profile and most importantly, celebrate the best of breed in our industry.
We are looking for a diverse team of Judges with a range of knowledge, skills and experience to accommodate the various award categories. To be considered for this highly rewarding opportunity, candidates should have:
A minimum of 7 years' experience in the BPM & contact centre industry, with experience in talent, process and technology.
A sound knowledge and understanding of the typical deliverables, challenges and risks inherent in contact centres
A proven record of industry participation – regional or in the national bodies to further understand the dynamics of the industry
A reputation of credibility / integrity
The role of a judge is voluntary. It requires a dedication to industry and the integrity of the awards process. The following timelines are to be observed:
Online entry system opened on 06 May 2016
Entry to the awards will close on 20 June 2016
Online judging will commence on 22 June 2016 and completed by 15 July 2016
Shortlisted entries will be announced on 25 July 2016
Judging of shortlisted interviews will commence 15 August 2016 and judges scoring will need to be submitted by 31 August 2016
National Awards Ceremony – 15 October 2016
Online submissions for judges will open Monday 6 June 2016.
Source: http://www.bpesa.org.za/2016/06/08/call-for-judges-bpesa-national-industry-awards-2016/
Publish Date: June 8, 2016 5:00 AM
---
Knowledge Sharing Session : How to make Employment, Staffing & IR work for you in the new SA Labour Law Landscape
Join BPESA, Status Staffing & Bagraims Attorneys as we present our knowledge share on what you need to know about the new labour law landscape in South Africa, after last year's enactment of the Statutory Labour Law Amendments and in light of the recent Labour Court ruling on this new IR law.
This session will focus on providing a clear summary of what the new Labour Law Amendments are, what they mean and what areas of IR they impact. We will also look at how they affect the BPM and Captive contact centre environment and how you can ensure your compliance with them, while still making the most of flexible staffing practices.
We will share with you and your team the following:
What the new Statutory Labour Law Amendments really mean (& what they don't) for your business
How they affect your IR policy & processes (& how they don't)
How the CMMA will interpret them in light of the recent case law, resulting from the Labour Court ruling on the 'deeming' provision
How the 'equal pay for equal work' clause will affect your management of permanent and atypical employees/contractors
How you can ensure you're compliant with this new labour law and prepared for future CCMA cases
How to manage your staffing suppliers and contractors, as well as their SLAs, to minimise the risk of 'joint-&-several liability'
Who should attend: Senior HR Managers, HRBPs, HRCs, Operation Manager, Team Leaders, Workforce Managers, anyone who is responsible for managing employees and anyone who is interested in Organisational Design (OD) as it relates to labour law compliance.
Event Details:
Date: 26 May 2016
Time: 09:30 – 11:30
Venue: Seminar Room 2, Workshop 17, 17 Dock Road, The Watershed. V&A Waterfront
Presenter: Status Staffing – Dermot Grazebrook – & Bagraims Attorneys – Michael Bagraim
CLICK HERE TO RSVP
Source: http://www.bpesa.org.za/event/knowledge-sharing-session-how-to-make-employment-staffing-ir-work-for-you-in-the-new-sa-labour-law-landscape/
Publish Date: May 11, 2016 5:00 AM
---
Register for the 11th Annual Global Best Practice Conference from
ContactCenterWorld
and join industry leaders at the only contact center industry event with a truly global perspective! More than 200 hundred senior delegates from 30 nations have already confirmed their attendance.
BPESA is proud to support ContactCenterWorld and the opportunity given to the South African market to participate in this world-class event.

What You Will Learn:
The event includes the following tracks:
How to Run a World Class Contact Center
Leadership and Team Management best practices
Social Media Management and the role of the contact center
Campaign Management – sales / direct response / outbound programs for top performance
Technology – innovation and solutions that are developed internally
Customer Engagement – Improve your service and increase profits
Supporting the Center for Success – HR, Workforce Planning, IT – how these professionals support the center and how to get more from your teams
Outsourcing Partnerships
Help Desks – how they run, how to be a top performer
Training in Contact Centers – whats the best ways to engage your staff
Employee Engagement – how to engage staff, motivate and inspire them
Home / remote Agents – how to set up programs and run them successfully
A full program designed to help any contact center professional learn more and become more valuable to their company!
Who Should Attend?
The event is ideal for:
VP's, Directors, Senior Managers involved in running or strategy for contact centers and or customer service
HR Personnel, Workforce Managers, IT Managers looking for best practices!
Supervisors/team managers and even rising stars in your contact center!
Consultants who advise business on contact centers and customer engagement
Hardware / Software and Service Providers wishing to learn current trends and challenges
For information on ContactCenterWorld.com visit www.ContactCenterWorld.com or contact Raj Wadhwani rajw@ContactCenterWorld.com
Source: http://www.bpesa.org.za/2016/05/10/reserve-your-place-at-the-11th-annual-global-best-practice-conference-from-contactcenterworld/
Publish Date: May 10, 2016 5:00 AM
---
BPESA and ContactCenterWorld partnership boosts local industry
May 6, 2016
BPESA, the national association for companies operating in the Business Process Management (BPM) industry, has partnered with ContactCenterWorld.com, the largest Contact Center Association globally, as their official Industry Awards partner. This exciting partnership is set to offer an enhanced opportunity for individuals and organisations operating in the South African BPM industry to showcase their talents through a new entry and judging system, ensuring that the industry aligns with world-class standards.
The South African BPM sector remains one of the Department of Trade and Industry's priority sectors. This is largely due to its significant contribution to sustainable job creation.
"The BPM market accounts for 26,700 jobs and is expected to exceed 30,000 in 2016, surpassing the previous target of 29,000 set for 2016. Between 2010 and 2015 the BPM market has more than doubled. These awards offer a platform to acknowledge the hard work and exceptional talent we possess in South Africa. Partnering with a global leader means we can offer the industry more value," says Tebogo Molapisane, BPESA CEO.
The Industry continues to grow from strength to strength, supported by favourable macroeconomic conditions. A suitably skilled labour force and significant operating cost savings, combined with plunging communication costs, all contribute to this industry success story. Linking local expertise with a global contact centre management leader will further bolster the development of the industry.
Headquartered in Canada since 2001, ContactCenterWorld boasts more than 147,000 members across the globe. The international body provides world-class research, conferences, awards, networking opportunities and information on best practices in the contact center world.
Commenting on the partnership, Raj Wadhwani, President of ContactCenterWorld.com added, "We are delighted to partner with BPESA and are proud to be associated with this initiative which will help showcase the diversity and strength of the South African contact centre industry. Many of our members in South Africa can comfortably compete with the best in the World and we have seen several win our Global Top Ranking Performer Awards, which have been likened to the Olympics of BPM. This initiative is great for South Africa and the industry as a whole – who doesn't want to be considered one of the best in their nation and ultimately one of the best in the World?"
This year's BPESA National Industry Awards comprise of 26 entry categories and a process that will span over 6 months, culminating in a national awards ceremony in October. The awards, which are free to enter, opened on May 6th.
For more information on how to enter click here or contact Naz Salie, naz@bpesa.org.za.
For media enquiries contact Chad Fichardt, chadfichardt@gmail.com, 072 999 7342.
For information on ContactCenterWorld.com visit www.ContactCenterWorld.com or contact Raj Wadhwani rajw@ContactCenterWorld.com
Source: http://www.bpesa.org.za/2016/05/06/bpesa-and-contactcenterworld-partnership-boosts-local-industry/
Publish Date: May 6, 2016 5:00 AM
---
Knowledge Sharing Session of Gamification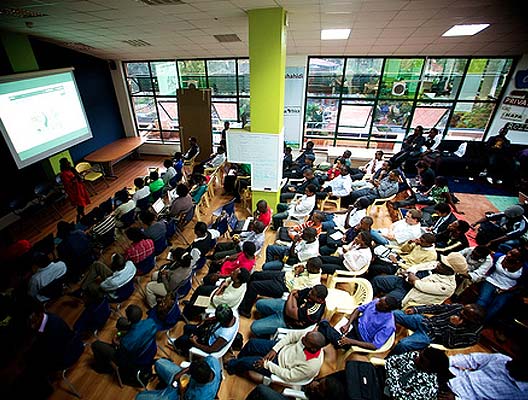 Gaming is the newest buzzword in education. But games are very different from learning experiences. How do you make sure you develop a learning experience that is also fun? Or a game in which learners actually learn the right skills? It is easy to miss the mark and create something that is fun, but not functional or functional but not fun.
At The Training Room Online, we rather speak of gamification: applying gaming principles in learning programmes. What can we borrow from games, and how do we apply that in learning solutions? In this knowledge sharing session, Marc Vlietstra (Senior Learning Specialist) will explain the thinking behind the design of a digital gamified learning experience and how we go about developing an educational game!
About TTRO
The Training Room Online specialises in creating innovative, cost-effective and fully customised e-learning solutions. Our team of talented experts meticulously analyse the needs of each client, before tailor-making a learning programme which not only meets their requirements, but one which is also interactive, memorable and exceedingly efficient.
The Training Room Online is an industry frontrunner in the field of education. We have our own in-house production studio, and possess the knowledge and the resources to design, develop and deliver information on any digital device, on all development platforms, to any audience, in any location.
Event Detais:
Date: 17 May 2016
Time: 10:00 – 12:00
Venue: Seminar Room 2, Workshop 17, 17 Dock Road, The Watershed. V&A Waterfront. Cape Town
CLICK HERE TO RSVP
Source: http://www.bpesa.org.za/event/knowledge-sharing-session-of-gamification/
Publish Date: May 3, 2016 5:00 AM
---
Join BPESA & Next Level Growth as we present our knowledge share on how to optimise your operation to deliver Stellar Customer Service.
This session will focusses on the simplistic but key areas in ensuring you deliver stellar service whilst optimizing cost and identify key points in revenue generation in the BPS and Captive contact centre environment.
We will take you and your team to your next level of growth by sharing the following concepts:
•Effective Optimization of call centre operations
•Cost per contact reduction
•Quality assessments in call centres
•Internal benchmarking measures for improved operations and productivity
•How to WOW your customer!
Who should attend:
Senior Operational Leadership – Executives & Managers, Team Leaders, Customer Experience Analysts, Work Force Planners and Managers, Quality Assurors and other roles that are stakeholders in the deliverance of Stellar Service.
Event Details:
Date: 21 April 2016
Time: 09:30 – 11:30
Venue: Seminar Room 2, Workshop 17, 17 Dock Road, The Watershed. V&A Waterfront
Presenter: Next Level Growth – Mushfiq Hopkins
Speaker Profile:
PROFILE OF Mushfiq Hopkins
Link – http://nextlevelgrowth.co.za/about/
Passionate and enthusiastic, is what sums up this dynamic individual. Mushfiq continues to add tangible value to our ever growing industry, particularly fostering the leadership development amongst the next generation.
An individual that has gathered knowledge over a span of 17 years across different spheres of the South African contact centre market. He is well balanced with a Degree in Marketing as well as various contact centre management accreditations.
He is one of only 2 people in South Africa with a Call Centre Executive accreditation at the CCMG. Hence, one can be assured that when he dispenses advice in aspects of operational efficiency and thought leadership, it holds valued international accreditation.
His passion to expose others to the industry has always been flamed by the fact we are one of the very few industries that consistently increase employment opportunities for all in South Africa.
So when you need practical assistance in enhancing operational performance or seeking the path to your Next Level of Growth, look no further.
Source: http://www.bpesa.org.za/event/knowledge-share-how-to-deliver-operational-optimization-resulting-in-stellar-customer-service/
Publish Date: April 11, 2016 5:00 AM
---
Merchants, South Africa's longest standing and largest contact centre partner, has installed a 39-seat contact centre simulation centre at the Harambee Youth Employment Accelerator premises. The objective of the centre is to simulate real-life contact centre scenarios to better equip the trainees for a work environment.
"We have been working with Harambee for almost five years now," says Jennifer Algie, people director at Merchants. Harambee, an organisation which sources, trains and places unemployed young people from disadvantaged backgrounds into first-time jobs, gives Merchants access to the 80% of potential candidates that the company would not otherwise have been able to reach.
"Harambee had identified various needs, they needed the simulation centre to assist with their work readiness efforts, but they also needed additional furniture to host the large numbers of trainees they have onsite."
Merchants partnered with DHK and Plessey to design and install the simulation centre and purchased 100 headsets for the trainees to use. Merchants also provided them with an additional 198 chairs for their chill area to better accommodate the trainees," she says. "Harambee had a small existing contact centre used to recruit trainees and we provided those agents with chairs specifically designed for contact centre operations to replace the uncomfortable chairs they had been using," Algie adds.
Merchants has set up a similar simulation centre at one of their client contact centres, which has been extremely successful. "The trainees feel like they are in a formal contact centre environment and, by the time they join a live contact centre, it is not completely foreign to them, which means they are better equipped to handle most customer service situations. We have seen the results in our own simulation centre and believe this is going to add enormous value to Harambee," she says.
According to Dianne Woodward, Key Accounts Executive at Harambee, the simulation centre has been met with great excitement. "Merchants was the first employer outside of our five founding Yellowwoods employers to partner with Harambee. They have walked a long journey with Harambee and have played an instrumental role in assisting us with the knowledge and insights gained in the contact centre environment and the business process outsourcing or BPO sector.
"This very generous donation of furniture, contact centre equipment, and installation and design support will enable us to equip our trainees even better, getting them ready for a formal work environment," she says.
"This initiative also supports our corporate shared value goals. To date, Merchants has recruited around 326 Harambee graduates for our Johannesburg, Cape Town and Durban operations. By enhancing the training these graduates receive upfront, we benefit from better equipped and more confident agents joining the overall talent pool and our teams," Algie concludes.
Source: http://www.bpesa.org.za/2016/04/11/better-equipped-agents-mean-better-customer-service/
Publish Date: April 11, 2016 5:00 AM
---
Part 1: Customer Interaction Centres – Global Trends
Particularly during the past 5 years, not only have call centre technologies undergone significant changes and development but many operational aspects and realties of the business and customer world have also changed, and they continue to change. From organizational structures to radicle changes in strategic thinking; from consumer attitudes and expectations to concepts such as 'Big Data', 'The Internet of Everything, and 'The Cloud' are influencing and affecting how we set up, operate and optimize call centres, contact centres and customer interaction centres.
In this webinar your hosts Chris Bell and Rod Jones and their special guest presenter and subject matter expert, Deon Scheepers, will discuss the top ten global trends influencing and impacting on call centres, contact centres and customer interaction centres in Africa.
In this 7-part series of webinars the following topics will be covered:
| | |
| --- | --- |
| Part 1: | Customer Interaction Centres – Global Trends |
| | Upcoming webinars: |
| Part 2: | Customer Interaction Centres – Strategies for Success |
| Part 3: | Organisational Structures & The Management Team |
| Part 4: | Managing Quality in the Modern Multi-Channel Customer Interaction Centre |
| Part 5: | Implementing Operational Standards in your Contact Centre |
| Part 6: | Building the Business Case & The Costing Model for a 'World Class' Contact Centre |
| Part 7: | Staffing your Contact Centre or Customer Interaction Centre |
You are invited to participate in any of the powerful one hour Interactive Intelligence contact centre development webinars hosted and facilitated by Chris Bell and Rod Jones. We will send you details about each webinar closer to the date.
Who should attend:
Customer Service Executives and Managers
Call Centre Managers
Sales and Marketing Managers
Corporate Affairs Managers
Information Technologies Managers
Business Development Mangers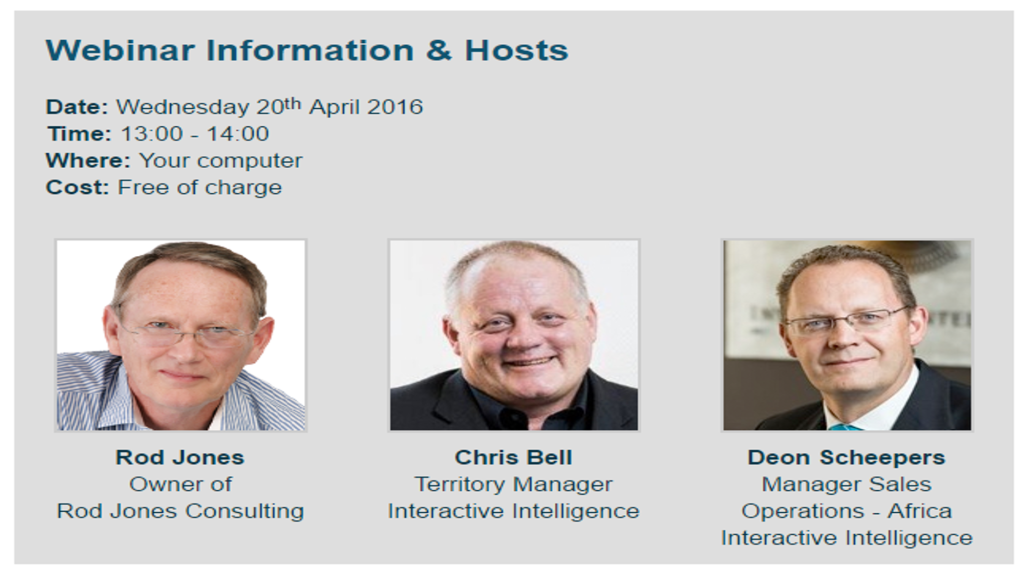 Register Here
Source: http://www.bpesa.org.za/2016/04/05/webinar-customer-interaction-centres-global-trends/
Publish Date: April 5, 2016 5:00 AM
---
Customer experience transformation is underpinned by considerable knowledge, careful, expert data analysis and – most importantly – getting to know your customer. It's impossible for any B2C company to serve customers well if it doesn't know who they are, or if its people have become so immersed in the corporate world that they have failed to consider the most basic needs of service users.
Premier Inn climbed 15 places in the KPMG Nunwood Customer Experience Excellence rankings between 2013 and 2015. One of the primary pillars of its transformation was the development of a Premier Inn app. As indicated in a recent study, 61% of customers think better of a brand when it provides a good mobile experience. The Premier Inn app allows guests to check in, order breakfast and even adjust the temperature and lighting in their rooms. It also gives them information about places to eat, drink and explore around the hotel.
In addition to tech innovation, way back in 2010 Premier Inn achieved a customer experience masterstroke the likes of which hasn't been seen since Santa realised that children were quite fond of toys.
It changed the beds.
A small change yet a big transformation – Premier Inn made it more comfortable to sleep in its hotels. It also started offering a Good Night Guarantee; unless there's an earthquake in your hotel, the company will take full responsibility for your night's sleep. If you don't sleep well, Premier Inn will give you a refund. In one move, this hotel brand made great strides in terms of both empathy and accountability and started a meteoric rise up the customer excellence charts.
This kind of basic, fundamental change is key to customer experience, and yet many companies overlook opportunities like this because they can't see the woods for the trees. Dedicated analysis and opportunity scoping, particularly when conducted as part of a wider business process outsourcing endeavor, can remove the blinkers from yours and your Board's eyes.
Another company that has climbed drastically in the KPMG rankings is Richer Sounds. After a difficult couple of years post-recession, the company climbed 18 places in the Customer Experience Excellence Rankings between 2014 and 2015, landing in 4th place.
The Richer Sounds transformation fell back on the basics: revamping the business' approach to the Six Pillars of customer experience. Already known for a superior in-store service in terms of technical knowledge, Richer Sounds developed its customer experience further by prioritising how it handled expectations.
By identifying the need to increase meeting and managing of expectations, Richer Sounds was able to increase advocacy and brand loyalty, leading to a better reputation and more word-of-mouth recommendations. A bigger focus on training – staff at Richer Sounds spend three hours per day learning about new products – and improved service that includes home installations greatly improved customer perceptions of the brand.
Richer Sounds rolled out another substantial change – a loyalty card that grants members access to extended opening hours, six-year guarantees on equipment and 10% discount on clearance items. Richer Sounds committed to examining the problems with existing retail loyalty cards and took an innovative approach that has clearly paid off.
Planning for Transformation
Initiating transformation means dedicating specialist resources to finding the areas that need improvement and working to engineer solutions. This can be done via projects that target a single area, projects that change entire end-to-end processes or multi-year programmes of change. Regardless of the scale you are working to, it's vital to focus on two elements: boosting loyalty (at the expense of your competition) and creating financial gain, either through revenue increase, cost reduction or both.
The first step in any transformation process is identifying opportunities for change; the easiest and most effective way of doing this is via your customers and advisor frontline. The people who handle your customer interaction are the ones with a direct line to what they want, and that is your most valuable transformation asset. Webhelp's Discovery labs, for example, utilise grassroots feedback from frontline staff to identify problems and test solutions with limited, closely monitored initial rollouts.
Data-driven analysis by experts is also key to scoping out opportunities for change; for broader scale transformation, effective analytics is paramount. Once actionable intelligence has been generated, solution architects need to step in and start creating the road map for change.
Evaluating Transformation
Whether transformation has taken place across an entire company or just one campaign, it is vital that no one rests on their laurels. Both Premier Inn and Richer Sounds used ongoing feedback and consultation to ensure that their strategies were consistently evaluated. Transformation isn't something that occurs once – it has to happen continuously if your business is to thrive and respond effectively to customer needs.
In a world where customer desires change, adapt and increase in response to everything from technological innovations to online reviews, transformation has never been more vital. The ideal customer experience is not something that will be engineered overnight, or even over the course of a year – it is something that will develop and entirely change over a company's life cycle. Transformation appears to be a mammoth and long-term task, but it is one that is easily achievable with the right resources, knowledge and level of commitment.
Source: http://www.bpesa.org.za/2016/03/16/transforming-the-customer-experience/
Publish Date: March 16, 2016 5:00 AM