Knowledge Sharing Session of Gamification - BPESA - ContactCenterWorld.com Blog
Knowledge Sharing Session of Gamification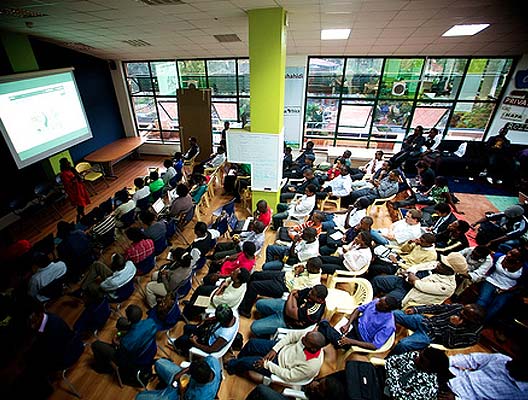 Gaming is the newest buzzword in education. But games are very different from learning experiences. How do you make sure you develop a learning experience that is also fun? Or a game in which learners actually learn the right skills? It is easy to miss the mark and create something that is fun, but not functional or functional but not fun.
At The Training Room Online, we rather speak of gamification: applying gaming principles in learning programmes. What can we borrow from games, and how do we apply that in learning solutions? In this knowledge sharing session, Marc Vlietstra (Senior Learning Specialist) will explain the thinking behind the design of a digital gamified learning experience and how we go about developing an educational game!
About TTRO
The Training Room Online specialises in creating innovative, cost-effective and fully customised e-learning solutions. Our team of talented experts meticulously analyse the needs of each client, before tailor-making a learning programme which not only meets their requirements, but one which is also interactive, memorable and exceedingly efficient.
The Training Room Online is an industry frontrunner in the field of education. We have our own in-house production studio, and possess the knowledge and the resources to design, develop and deliver information on any digital device, on all development platforms, to any audience, in any location.
Event Detais:
Date: 17 May 2016
Time: 10:00 – 12:00
Venue: Seminar Room 2, Workshop 17, 17 Dock Road, The Watershed. V&A Waterfront. Cape Town
CLICK HERE TO RSVP
Source: http://www.bpesa.org.za/event/knowledge-sharing-session-of-gamification/
Publish Date: May 3, 2016 5:00 AM
---
PREMIUM

CTI Software
(VIEW OUR PAGE)

CTI Software is the creator of custom application called Davos, which complements the telephone client solutions with intelligent features such as automated call attendant, call recording and archivin...

(view more)

PREMIUM

Future Gen International Pte Ltd
(VIEW OUR PAGE)

Outsourcing provider of English Call Centre services, Audio Transcriptions, Big Data ETL (Extract, Transform, Load) , Big Data Visualization, Big Data Predictive Model Generation

PREMIUM

Avizent Ltd
(VIEW OUR PAGE)

Advanced AI technology and Natural Language Processing delivered to clients in the Cloud that harnesses both voice and digital conversations. The focus is on building an environment where intelligent ...

(view more)
---

View more from
BPESA
Recent Blog Posts:
| | |
| --- | --- |
| CALL FOR ADVERTISING: 2016 BPM… | September 13, 2016 5:00 AM |
| NEW ARTS AND CULTURE CENTRE… | September 13, 2016 5:00 AM |
| South Africa BPM Conference | September 7, 2016 5:00 AM |
| Knowledge Sharing Session: The space… | September 6, 2016 5:00 AM |
| Master Class: Leadership Made Practical | June 10, 2016 5:00 AM |
| Call for Judges – BPESA… | June 8, 2016 5:00 AM |
| Knowledge Sharing Session : How… | May 11, 2016 5:00 AM |
| Reserve your place at the 11th Annual Global Best Practice Conference from ContactCenterWorld | May 10, 2016 5:00 AM |
| BPESA and ContactCenterWorld partnership boosts… | May 6, 2016 5:00 AM |
| Knowledge Sharing Session of Gamification | May 3, 2016 5:00 AM |