BrainSell Technologies - ContactCenterWorld.com Blog Page 2
Top CRM Feature Comparison Guide
We love Customer Relationship Management (CRM) here at BrainSell. We are elite partners with Sugar CRM. Our customers often ask us "What's the difference? I'm so familiar with SalesForce but it seems like Sugar might be better. How do I know which customer relationship management option is best for my business?"
You can find our entire analysis here.
Each CRM software we partner with offers a unique set of features to its user base. There are certainly various defining perks of each software, and so we make sure to learn as much as we can about each respective business' processes and structure before we diagnose which software will best suit their protocol. We wanted to create something tangible for our customers so they can learn more about the comparison of the top CRM softwares so they can be educated consumers. In that vein, we conducted a thorough feature comparison list of Sugar, SalesForce, and Microsoft Dynamics. We used the following categories to base our comparison upon:
Overall Customer Satisfaction
Sales
Marketing
Customer Support
Reporting
Mobile & Social
Platform
Integration
Are you currently using a CRM software? Maybe one that was not mentioned above? We want to learn more about the pain points within your CRM usage. Is your current solution working for you? Is it more trouble than it's worth?
Let us know! We want to help you choose the best solution to optimize your processes and create a better sales and customer relationship management experience. Download our comparison and we will get in touch https://mktg.brainsell.net/acton/media/14260/top-crm-comparison-guide
Source: https://www.brainsell.net/blog/2017/05/top-crm-feature-comparison-guide-sugar-salesforce-microsoft-dynamics/
Publish Date: May 17, 2017 5:00 AM
---
Fieldmagic: The CRM Field Service Platform of the Future
In an age of ever evolving enterprise mobility, the field service industry is increasingly diverse. From machine sales and maintenance, fire safety, electrical and IT, to garden landscaping, field service businesses are expanding across multiple industries like never before.
Across this spectrum, most field service businesses share basic requirements such as job management, time and materials tracking, maintenance scheduling, invoicing and purchase order management. However, every business is unique, the differences found in the details of their processes as well as the reports that each business requires to run efficiently.
Customer relations management - or CRM - is a software business solution platform that can provide you with broad enough coverage to meet your basic requirements while flexible enough to fit your specific needs. A CRM system is an invaluable tool for businesses that want to grow and scale.
Choosing a CRM field service platform is not an easy task. We're here to help! BrainSell is hosting a free webinar on Fieldmagic on Thursday, April 20th at 2 PM EDT. Register below.

So is it really worth it? Yes, and here are three reasons why.
1) Tailor processes specifically to your requirements
In field service, suppose you need to track jobs against specific departments, or you would like email notifications to be sent to a specific team of users when a job of a given type is completed?
Or perhaps you simply would like to configure the language of your system to fit your industry? A good CRM system will allow for all these specifications and will minimally, have two key elements with the system. First, a customization studio whereby you can tailor the fields, attributes, labels and business logic in your quotes, jobs, sites and any other module that you leverage. Second, a workflow engine that allows you to configure notifications (both customer and internal) designed around your business' processes. Some of the more advanced platforms will even let you build entire custom modules to fit your specific needs. The ability to tailor your processes specifically to your requirements equates to flexibility. That is one of the best reasons to choose a CRM platform.
2) Leverage Dashboards and Reports specific to your Business Goals & KPIs
When implementing a system designed to improve business performance, one of the key aspects is how you're going to measure and report on that performance. Every business is different and needs to measure different metrics. CRM platforms measure results.
Imagine this:
Is the problem you're trying to solve a 7-day turn-around between an inspection or maintenance job and when you actually provide a quote to your customers? If so, how do you measure this? In this case, you could track timestamps between maintenance completion, quote creation, and fault resolution. A CRM provides the framework to implement this level of business logic, and the in-built reporting engine to report and analyze this data over time. Compare this with a traditional field services system that doesn't have that flexibility - you're reliant on the software developer to implement this capability that will benefit your business, something that gets less likely the more unique your requirements are.
Configurable drag and drop reporting, and personalized dashboards are a key component of any good CRM platform. By choosing a CRM platform for your field services business, your system can help you solve your problems today and tomorrow.
3) Integration and App Ecosystem
Most of the major CRM platforms these days provide open APIs, which allow you to integrate your CRM and field services platform with any other major systems within your business. In addition, many of the leading solutions include an app ecosystem that lets you extend your platform beyond its original use case. Both Salesforce and SugarCRM have a strong app ecosystem. Microsoft Dynamics CRM is also starting to evolve in that area as well. By leveraging a CRM platform with an open API, you have the ability to integrate with those ERPs using an integration tool. If you happen to be stuck on a closed field services platform, your options are limited. You're often left with the choice of migrating to a new system, or putting up with double entry across your organization.
What does this mean to your business? It means choice. Perhaps you'd like to be able to store customer acceptance emails against the quotes that you generate. By choosing a CRM as your platform, you have those options.
Interested in learning more?
Automating your business from the field can be complex and overwhelming, but it doesn't have to be. Flexibility, metrics and integration are three key reasons anyone looking for field service solutions should strongly consider a CRM platform. Interested in learning more? Join us on Thursday, April 20th at 2 PM EDT for our webinar on Fieldmagic. Register here.
Source: https://www.brainsell.net/blog/2017/04/fieldmagic-choose-crm-field-service-platform/
Publish Date: April 19, 2017 5:00 AM
---
Database Giant, Oracle, Now Owns NetSuite
As of November 7th, 2016, Oracle now owns NetSuite. Oracle spent $9.3 billion to expand its cloud footprint and marketing to smaller companies. The settlement of this deal was crucial for NetSuite. It was uncertain if the deal would finalize and that put NetSuite's sales on pause. NetSuite definitely had some integration trouble soon after the deal, but Oracle now reports that their total cloud revenues are 13% this year, so it's up 8% from this time last year. So why is this an important factor in deciding a cloud-based ERP platform? To learn more register for our webinar on NetSuite vs. Intacct on Thursday, April 6th at 2:00 PM EDT.

What does this merge mean?
Oracle is a global corporation and this merger does a great deal to their standing in the competitive cloud-based market. They want to advance their own cloud capabilities, while also competing in the small and mid-tier markets. With the acquisition of NetSuite, they can now offer more cloud services in more industries and countries. In addition, Oracle claims it will run NetSuite as an independent company, but historically Oracle has fully integrated its acquired companies. As a result, existing NetSuite customers will see a price increase.
Oracle's plans for NetSuite
Oracle plans to focus on ERP in its cloud apps portfolio. They're going to use NetSuite's total addressable market to gather the small and midmarket businesses. The success of this merger will then rest on Oracle's ability to keep those small and midmarket businesses and grow the market. Historically, Oracle has catered to larger corporations. The question remains, can Oracle move downstream effectively?
Interested in learning more about cloud-based ERP platforms? Register for our NetSuite vs. Intacct webinar here.
Source: https://www.brainsell.net/blog/2017/03/know-oracle-now-owns-netsuite/
Publish Date: March 31, 2017 5:00 AM
---
Sales teams need a CRM? Why?
Historically, sales teams have used pen and paper to gather and qualify leads. They'd run around the office without a clear process. Now, sales teams have adopted systems that can help them gather and qualify leads faster than Joe Schmoe can write down his chicken scratch notes. Sales can be tough, especially for the under-organized, and you either have a solid sales process or you don't. Those who have adopted a CRM (Customer Relationship Management) usually have a process. Sales people are able to juggle dozens of leads and opportunities when they're in a database. Goodbye paper!
However, some CRM systems can be a drag. If a system isn't implemented with the sales team's needs in mind, it can end in ill-adoption and a total waste of time and money. Bring your sales team into the CRM implementation process!
A CRM can help solve your sales issues, along with other minor problems that come up. If you're having trouble finding a CRM that perfectly fits your business, BrainSell can help. We are hosting a free webinar on Salesforce.com vs. SugarCRM on Thursday, March 30th at 2:00 PM EDT. Register for the webinar and find out which CRM is right for your sales team.
5 Reasons Why Sales Teams Need a CRM:
1) Safe Storage Space
Your sales team can relax knowing their contacts, leads, opportunities, contracts, etc. are safely filed away in the CRM.
2) Time Management
Sales teams can prioritize tasks and address leads in a timely manner. They'll spend more time with customers, which leads to more closed deals and a stronger customer base.
3) Reports
Sales teams can easily inform management of their current sales with an automated process that prepares their weekly or monthly reports.
4) Targeting/Marketing
Segment data and identify valuable opportunities based on selections made in the CRM. Your sales team will save time on writing in leads and searching through disorganized data lists.
5) Save Money
CRM systems are an investment and if implemented correctly, they can save or make you money.
Ready to progress into the future? Learn which CRM is right for your sales team at our Salesforce.com vs. SugarCRM webinar. Register here: Salesforce.com vs. SugarCRM
Source: http://www.brainsell.net/blog/2017/03/5-reasons-sales-teams-need-crm/
Publish Date: March 22, 2017 5:00 AM
---
Top CRM Competitors: Salesforce.com vs. SugarCRM
Both Salesforce.com and SugarCRM are pioneers in the CRM movement. Salesforce was the first to offer cloud-based CRM and continues to lead as developers in enterprise cloud computing. In comparison, SugarCRM was orginally an open source program, but have introduced enterprise options to meet the needs of their customers.
1) Not sure which CRM is right for you?
Searching for a CRM that perfectly fits your business is not easy. We're here to help. BrainSell is hosting a free webinar on Salesforce.com vs. SugarCRM on Thursday, March 30th at 2:00 PM ET.
What you will learn:
Price comparisons
Feature comparisons
Ease of use for your sales team
A live demo of both solutions
Who should attend:
People in sales and sales management
Lead generators
Anyone who wants help determining which CRM is right for their sales team

2) Which one is better?
It's not that one is better than the other. Both Salesforce.com and SugarCRM have a lot of the same features and offers. It's mainly a difference in price. Top considerations when looking at the two systems include:
Price- What is your company willing to spend on a CRM including its potential add-ons and yearly fees?
User interface- Which one do your sales users like more?
Integrations- Do you have any systems that need to be integrated and is that integration already built in one system?
Deployment- SugarCRM is cloud based, but can also be hosted on premise, whereas Salesforce.com is cloud only.
3) What are the differences? For a full comparison guide click here
Editions and Pricing: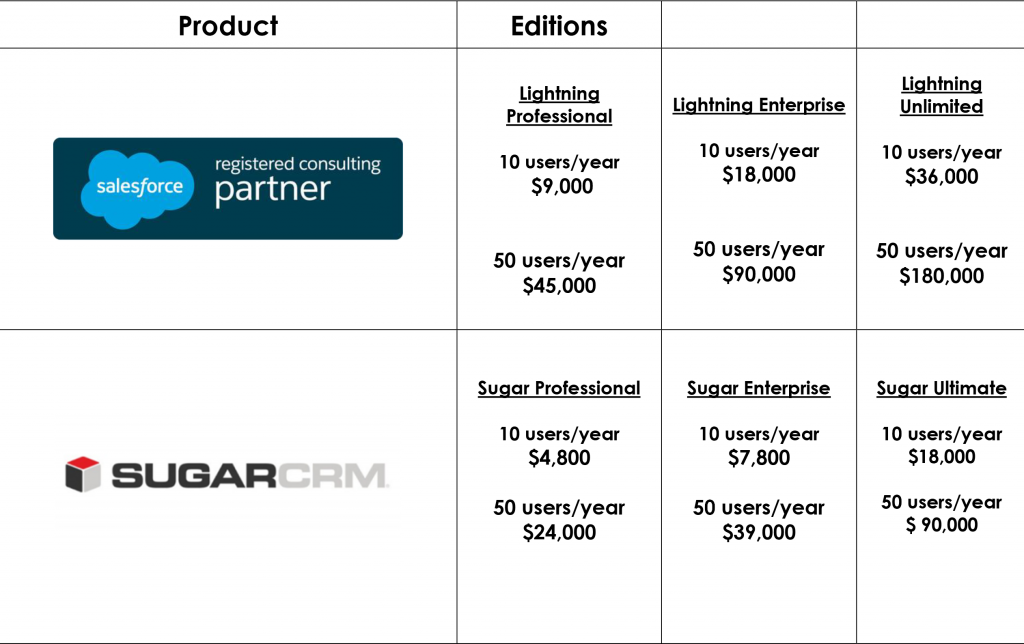 Salesforce.com now offers four different editions, including Starter, Professional, Enterprise and Unlimited all with no required minimum of users. Editions and pricing will differ depending on if you choose exclusively Sales Cloud offerings or if you want Sales + Service combined.
SugarCRM has three different editions, including Professional, Enterprise and Ultimate all with a minimum of 10 users. Each edition includes different features within these sections: sales, marketing, service, data management, etc.
Salesforce.com and SugarCRM are the top CRM competitors and in order to grow your business you should invest in the right system. For more information and to register for the webinar please visit: Salesforce.com vs. SugarCRM
Source: http://www.brainsell.net/blog/2017/03/does-your-crm-suck-check-out-these-top-competitors/
Publish Date: March 21, 2017 5:00 AM
---
Salesforce.com vs. SugarCRM: Which One is Right for Your Sales Team?
What:
BrainSell to host free webinar on Salesforce.com vs. SugarCRM.
When:
Thursday, March 30th, 2017 from 2:00 PM - 3:00 PM EDT.
About:
With so many CRM solutions to choose from, how do you know which one is right for your sales team? And which one will they even use? A leading consulting partner of both Salesforce.com and SugarCRM will run through both products in the point of view of your sales users.
What you'll learn in the webinar:
Price comparisons
Feature comparisons
Ease of use for your sales team
A live demo of both solutions
Who should attend the webinar:
People in sales and sales management
Lead generators
Anyone who wants help determining which CRM is right for their sales team
Source: http://www.brainsell.net/blog/2017/03/new-webinar-salesforce-com-vs-sugarcrm/
Publish Date: March 20, 2017 5:00 AM
---
If each CRM software were represented by an NFL team, which team would your CRM be?
As an objective reseller of just about every major CRM platform, BrainSell compared NFL teams to CRM software platforms based on their individual "personalities".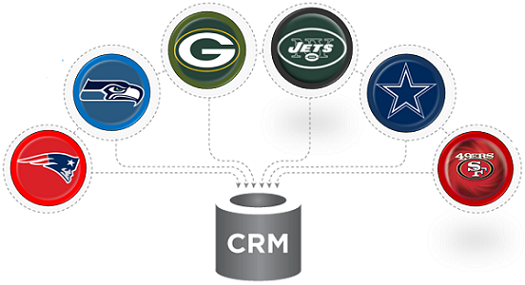 Being headquartered in Massachusetts, we are huge Patriot's fans here at BrainSell. We have no prejudice when it comes to our software - so, to keep this fun and truly unbiased, we left the Patriots off of this list. Please remember to leave a comment below if you disagree (or agree) with any of these pairings.
CRM Superbowl 2017 - Which of these teams take home the title?
Disclaimer: These comparisons are meant to be funny and parody the tools we use everyday. We're not trying to be bias toward any particular team or particular CRM, this is only in the spirit of fun! Make sure to comment if you don't agree with any of the listings.

O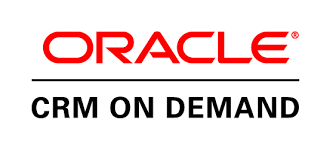 racle CRM is comparable to the

. They are both very expensive (Jay Cutler of the Bears is the highest paid player in the NFL, Oracle is the most expensive CRM). They are also both the oldest CRM and NFL franchises, which is why we started with them first. Like Oracle, the Bears haven't made many splashes lately in development, and they have many eyes on them to see if they can regain past supremacy.


A

ct! CRM is comparable to the

. It's been around since ancient times, but is still very relevant today. The Packers also fit Act!'s M.O. of being a small business solution. The Packers represent the smallest city inthe National Football League, just as Act! CRM represents many small businesses. Act! is also extremely user friendly, meanwhile, the Packers are the only publicly-owned team in the NFL. We think Act! is a good fit to represent the Packers.


S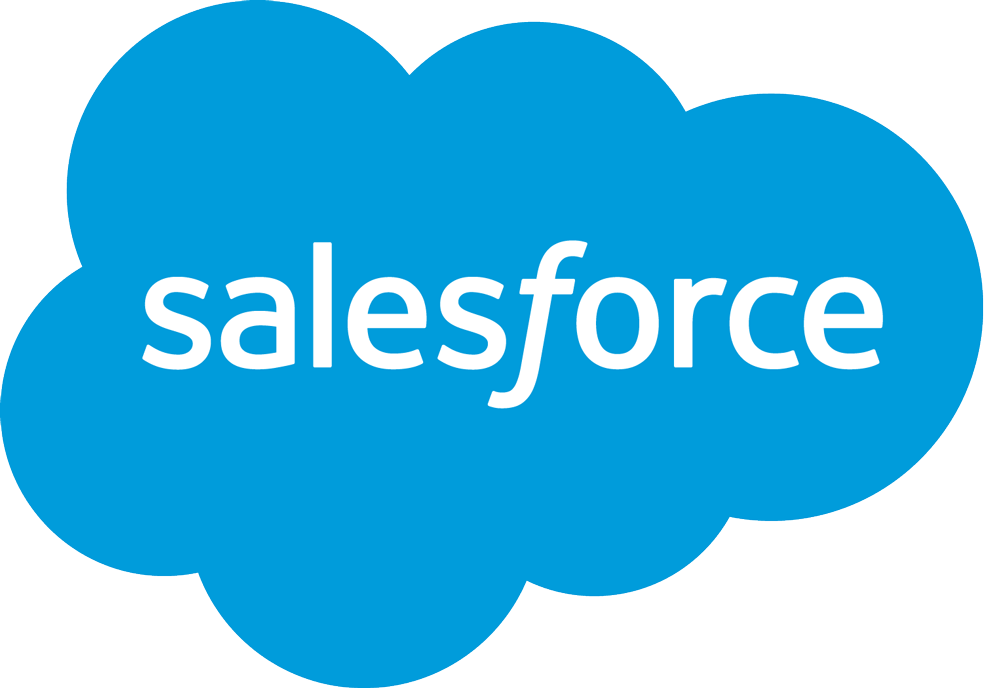 alesforce is comparable to the

. Like the Cowboys CEO Jerry Jones, Salesforce has a charismatic, larger-than-life CEO in Mark Benioff (Benioff is a Giants fan). The Cowboys just built the most modern, up-to-date stadium available with all the bells in whistles. Similarly, Salesforce has just bought a tricked-out west coast headquarters building in San Francisco. Another common trait is that both of their stocks have been way up in the past three years after rebuilding in the late 90's and early 2000's. Dallas also has one of the strongest offensive lines in the league, similarly, Salesforce is built on a rock-solid platform.

SugarCRM is comparable to t

he

SugarCRM is a native bay-area product, and like the 49ers, has a techy, open-sourcefanbase. SugarCRM has been the fastest growing CRM in the industry for the past three years, likewise, San Francisco has been one of the fastest growing cities in America the past three years. SugarCRM's employees are also huge 49ers fans. Although Salesforce is now headquartered in San Francisco, they are originally from New York City.


Dynam

ics CRM is comparable to the

. Dynamics is one of the best on-premise (internally hosted) options available. Likewise, the Seattle Seahawks play very well at home. Dynamics CRM is also a native product of Seattle, as that is where Microsoft Headquarters is located. Dynamics CRM also has a similar color scheme to Seattle (green and blue in the logo).

NetSuite CRM i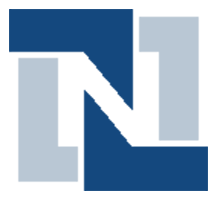 s comparable to the

. The Philadelphia Eagles coach, Chip Kelly integrates every aspect of football into his offense. Unfortunately for NetSuite, the Eagles real strength is their offense, just as NetSuite's real strength is their ERP tools.NetSuite is one of the most efficient tools, but is not deep on both sides of the ball (CRM and ERP). NetSuite, like the Eagles, is one of the most efficient franchises on the market. Like the Eagles playbook, NetSuite continues to push the boundaries of innovation in the software world.

Infor CRM, formerly SalesLogi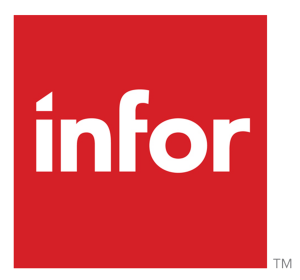 x, is comparable to the

. Like the Titans, Infor is the latestCRM to undergo a name change (Infor was Saleslogix, the Titans were the Houston Oilers). Infor CRM, like the Titans, provides superior value in a CRM system. The Titans were named by Forbes as the most affordable tickets to any NFL team. Because of the value that Infor CRM provides, they are the Tennessee Titans. Infor and Tennessee are both known to have great leadership that heavily invests in their respective franchises.

Zoho CRM is comparable t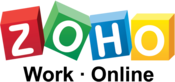 o the

. Zoho has done a great job with their own SEO in marketing their product, so they often come up next to the major CRM platforms on Google results. Likewise, somehow the Cardinals have maintained relevance in the league in the past 10 years despite not being a team with top-tier talent. As a CRM that is typically associated with small business, we feel like Zoho maintains relevance by getting hot at the right times.

Sage CRM is comparable t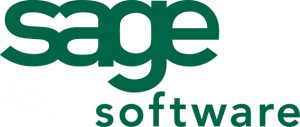 o the

. Buffalo has not really been relevant since the 90's, and is more of a legacy franchise. Sage CRM and the Bills are the only teams with foreign ownership (the Bills are owned by Canadians, Sage is owned by the French). This CRM, like the Bills, plays very well at home; Sage is an on-premise system and the bills haven't had a losing record in home in five years.
If you enjoyed this article, you may be interested in registering for our free webinar: CRM Superbowl 2017. Watch two of these Top CRM systems go head-to-head in our upcoming webinar on 02/02/2017 @ 2:00pm EST. Our top Account Executive will kick-off with SalesForce.com, and our EVP will be our SugarCRM coach. Together, they will tackle the question: Which CRM has the features that are right for you?
Reserve your spot today!
Source: http://www.brainsell.net/blog/2017/01/comparing-crm-nfl-teams/
Publish Date: January 30, 2017 5:00 AM
---
Pardot Users: CRM Integrations are in Danger

Back in summer of 2016, Brainsell warned that SalesForce.com announced no new software developments for CRM integration with Pardot. This marketing automation software released an update, naming their exclusive partnership with SalesForce.com.

So, what does this mean for current Pardot Users?
Pardot, renamed Marketing Cloud, will cease to support the following CRM Systems:
SugarCRM

NetSuite

Microsoft CRM
When is this change happening?
The integration between Pardot/Marketing Cloud will no longer function with as of June 2017. This is known as the "End of Life Date".
What happens after the "End of Life" date?
Any CRM integrated functionality will no longer work, including single sign-on. As a result, list and activity views in your CRM, including all field syncing between your CRM and Pardot/Marketing Cloud will be affected.
What can you do?
Manual Imports:
Manually import data to your CRM, periodically

This includes

importing prospects and opportunities manually.

This is a timely process with a high potential for human error.

Manually import data to your CRM, regularly for automated syncing.

Again, relying on a manual process to import mass amounts of marketing data.

Potential errors could cause marketing disconnect.
Find an Expert:
You can hire someone to develop an integration for you via com's API. This can be a timely and expensive process.

Contact BrainSell for a free 30-minute system evaluation to determine the next best steps.

BrainSell can find alternative software systems, whether it is a new Marketing Automation Software, or a better designed CRM.

BrainSell's top developers are capable of creating the API plug-In for SalesForce.com.
Why Use BrainSell?
We offer best-in-class business software, implementation and consulting. As a leading advisory and technology company, it is our goal to provide businesses of all sizes with a competitive advantage. Let us help you avoid interruption and continue business-as-usual.
Complete the form below for your free system evaluation. A BrainSell Marketing Automation and CRM expert will contact you shortly.
FROM THE ARCHIVES: SUMMER 2016

On June 14th, SalesForce.com announced that it had no development plans to ensure that SugarCRM's integration with Pardot would continue to function properly.
The SugarCRM connector is deprecated and is not available for Pardot accounts that allow multiple prospects with the same email address. Accounts that don't allow multiple prospects with the same email address integrate only with Sugar versions 5.4.X – 7.1.X. New development will not be made to integrate with newer or future versions of Sugar.
The statement was released on Pardot's website along with directions on how to find out if your account allows this functionality: click here.
This news will come as a shock to Pardot/SugarCRM users, who have most likely just been upgraded to the new Sugar version 7.7.
For help assessing your Pardot and SugarCRM integration and to see what other marketing automation software options are available, contact us!
Source: http://www.brainsell.net/blog/2017/01/urgent-update-pardot-2017/
Publish Date: January 24, 2017 5:00 AM
---
Companies are using all kinds of email platforms to navigate the business landscape and Gmail, one of the most popular web-based email services, is at the top of many lists, particularly for their mobile friendly applications. If Gmail is the go-to email app for anyone on your team, then we absolutely must to introduce you to Collabspot.
Collabspot makes team members who use Gmail more effective, as well as productive, by allowing access to your company's CRM through the Gmail platform. Let BrainSell help you increase CRM adoption with an overview of Collabspot and other awesome add-on's during our free webinar on Wednesday, January 18th at 2:00 pm EST!
So how exactly does Collabspot get Gmail users to be more accurate and proficient?
Let's start by identifying pain points CRM adoption pain points:
Have you had trouble getting sales or service employees to enter tedious data into your CRM?
Are you constantly finding bad or missing data due to poor entry or omissions?
Are your sales people consistently using your CRM to record contact information appropriately?
Do your emails automatically sync up to the appropriate contact level in your CRM
Are your team members using mobile apps – especially on Android phones?
If any of these sound like your business, take a look at the features Collabspot offers and discover…
How to get Gmail users to update your CRM:
Make your CRM easy to access and navigate!

Collabspot is an advanced Gmail integration, that also serves as a Chrome add-in for your Google browser. When in Gmail, Collabspot provides a pop-up sidebar which allows you to view a contact's full information from your CRM. The Collabspot sidebar includes custom fields and social media data for each contact.
Track user activity including email opens and views.
Users can view calls, meeting and tasks as well as archived information. You can archive an email in Gmail directly to your CRM.
Sync Contacts and update information from Gmail to your CRM without leaving your email platform.
Edit, update and create new opportunities, tasks and more – directly within the side bar.
Interested in learning more about Collabspot? Join us at our upcoming webinar, on Wednesday, January 18th at 2:00 pm EST.
Our President and EVP, are SugarCRM experts who want to teach you the best tips and tricks to start your year off profitably, and with the essential integrations to ramp up your business potential.


Source: http://www.brainsell.net/blog/2017/01/gmail-users-update-crm/
Publish Date: January 10, 2017 5:00 AM
---
Is your business been looking to be more productive and accurate in 2017? If you are using SugarCRM, let BrainSell help you raise your overall program to the next level, with the top plug-in options for your business needs. We are kicking off our free webinar series again this year, beginning with these awesome add-on's. The first webinar will be on Wednesday, January 18th at 2:00 pm EST – scroll below to register!
SugarCRM does not have to work alone – it can converse with many different systems and automate mundane data entry across multiple platforms. SugarCRM users know that, due to the developer-friendly/open-source nature of SugarCRM's code, there are a diverse number of available applications created to make your SugarCRM experience easier. The convenient applications cover many varied topics, but we have found people regularly asking about particular features. The vast variety of plug-in options are confusing. To make the process easier, BrainSell has narrowed down the top choices for 2017.
Top 5 SugarCRM Add-Ons You Didn't Know You Needed

Tenfold – Telephony Integration
Integrate your phone system directly into your SugarCRM instance. Using a pop-up user interface (UI), you can add, change, and edit all contacts, leads and opportunities – directly from a phone call. Tenfold logs calls automatically and even has a feature where you can assign follow-ups to other team members through SugarCRM directly through the UI. The reporting feature shows the length of calls, most inbound and outbound and allows for gamification of your top callers.
CollabSpot – Gmail & Outlook Integrations
Collabspot is a tool that easily allows your Gmail account to integrate to your SugarCRM. No need to copy and paste or the have multiple CRM windows and Gmail windows open. Save hours by linking contacts this way, and ensuring the entries are accurate and free of human error during transcription. Create Leads, Contacts, Opportunities and more from Gmail to Sugar on the fly. In addition, you can archive email from Gmail and have them appear in the corresponding Sugar record. Work your database from inside Gmail!

Flexidocs – Document Generation & e-Signing Platform
Flexidocs allows you to generate high quality documents using data directly from SugarCRM without need for transcription. Create document templates in PowerPoint, Excel or Word. Using the SugarCRM fields, complete the document with the appropriate data, and print to PDF cleanly. Flexidocs are smart enough to allow for formulaic statements, that offer variable data in conditional fields. eSign events are caught in real time within SugarCRM!

ClicData – Reporting & Business Intelligence
ClicData is a powerful data warehouse, capable of enriching, cleansing, standardizing information. A powerful business intelligence tool, ClicData connects to multiple platforms to combine data into visual dashboards. These reports and dashboards are extremely customizable and tend to sales people excited to use a system they otherwise avoid. Generate complex but easy to read reports, shareable by URLs!
TrustSphere – Relationship Analytics
TrustSphere is an amazing software application that analyzes contact activity within Sugar to give users a better idea of of the relationship with that contact. TrustSphere will show you where your business is devoting it's attention and suggest redirection, if necessary. This is not just beneficial for leads and prospecting, but also for HR, talent acquisition and performance management.
Interested in learning more about these add-on's? Join us at our upcoming webinar, on Wednesday, January 18th at 2:00 pm EST.
Our President and EVP, are SugarCRM experts who want to teach you the best tips and tricks to start your year off profitably, and with the essential integrations to ramp up your business potential.


Source: http://www.brainsell.net/blog/2017/01/sugarcrm-add-ons-2017/
Publish Date: January 9, 2017 5:00 AM
---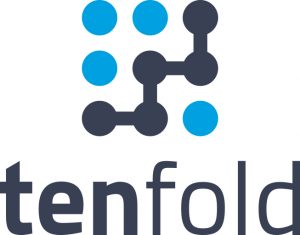 Does your company have a functioning CRM that is efficient, but not as productive as hoped? Consider adding VOIP integration to enhance productivity! Although there are several options in the current marketplace our focus (for the purposes of this blog) are the capabilities of a particular phone intelligence platform: Tenfold.

So who are Tenfold and what exactly do they do?
Tenfold is a leading global provider of cloud-based software-as-a-service. Plug your phone system into your CRM seamlessly; it works adeptly with the following CRM platforms: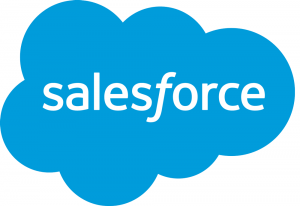 What happens when your phone rings?
VOIP Integration activates on both inbound and outbound calls with Tenfold. Your user interface is in the form of a pop-up tab on your monitor or you can log into a browser portal. Each call syncs with leads, accounts, or opportunities within your CRM system. Add notes through the Tenfold UI, directly to your CRM. No delay in stopping to open your CRM, locate the lead, and add notes to the tab or update the call record. Most noteworthy features include the ability to create tasks with keywords and include coworkers, via email, with a tag.
"No Match Found!" – No problem.
If the lead or account does not exist in your CRM, no problem. Tenfold gives you the opportunity to create contacts through the UI pop-up window! Record the notes without having to first load new information to your CRM.
What else can Tenfold do?
Tenfold offers: a power dialer, click- to-call from your CRM and all Google Chrome pages, impressive reporting features through an analytics dashboard, social profile integration and much more. Tenfold can show you, via reports, what day of the week and time your employees connect with clients the most.
Interested? Need more information?
Let BrainSell and Tenfold show you the details in our webinar on Wednesday, December 14, 2016 2:00 PM – 3:00 PM EST. We will be showing how to integrate SalesForce.com with Tenfold: cost, features and usability.
Source: http://www.brainsell.net/blog/2016/12/crm-voip-integration/
Publish Date: December 6, 2016 5:00 AM
---
Improve profit with customer service
68% of customers who leave do so because of poor customer service
Acquiring a new customer costs six to seven times more than doing business with an existing customer.
Consequently, consumers demand very high customer service and businesses are recognizing the shift of power from the seller to the buyer. In order to manage your customer's, the high expectations, your customer service teams need to leverage CRM to build long-lasting relationships and deliver exceptional customer experiences.
Here's how:
Collect customer data and keep in touch
The best CRM systems are an effective tool for gathering and organizing customer data from multiple touchpoints, and allow businesses to create more personal connections with their customers. Most CRM systems allow businesses to track and manage customer contact information, communications, purchase behavior, billing information, and more. Customer service representatives can use this data to gain a deeper understanding of who their customers are, what they like, and what will incentivize them to purchase, allowing them to personalize their communications to provide the right message to the right customer at the right time.
Customer service reps can also use CRM data to simply keep in touch with customers and let them know they are important. 80% of your sales likely come from 20% of your customers, so it is crucial to keep them engaged and happy so that they will want to spend more and refer your business to other potential customers. Merchants can do this by updating shoppers on company news, announcing sales and special offers, and even asking for feedback.
Standardize processes for resolving cases
With a CRM, customer service representatives can create workflows to standardize their best practices for resolving cases and effectively collaborating with other divisions of the company. They can also use the email automation functionality to set up a corporate mailbox for support requests and automatically generate Cases. Businesses handle a large amount of communications per day, so this allows support teams to more efficiently handle incoming customer requests, create proper replies for different types of customer emails, and automatically turn requests and support tickets into Cases. With these processes set in place, customer service teams can increase productivity and spend more time nurturing customers and incentivizing them to buy more.
Collect customer service tickets and provide quick responses
Businesses can integrate their CRM with customer service platforms, such as Zendesk, allowing reps to collect customer service tickets into customer account records using chat, phone or email. This enables customer service agents to provide faster and better support and easily flag issues by prioritizing support efforts based on the customer, the urgency of the issue, and the impact it might have on their business. Additionally, with a CRM, reps can further personalize the support experience by using video conferences and screen sharing options to visually walk customers through the issues they are facing. With the right strategy in place, customer support teams can efficiently tackle customer issues and effectively turn potentially difficult interactions into delightful customer experiences.
Reward loyal customers
A good loyalty program has the power to transform your business. With the competition getting stronger, it is important to reward customers for choosing your brand and to keep them coming back. Businesses can use a CRM to see which customers are top customers based on how recently they purchased, how often they purchase, and how much they spend when they purchase, (i.e. RFM analysis). They can then reward these top customers with points, giveaways, and other concessions to show the customer they are valued.
CRM helps businesses obtain better insights so that they can make the right decisions for their customers. With the ability to track how your business is performing and how your customers are interacting with your brand, businesses can boost their approach to customer service and provide personalized customer experiences that keep their shoppers coming back.
Source: http://www.brainsell.net/blog/2016/10/improve-customer-service-using-crm-4-tips/
Publish Date: October 27, 2016 5:00 AM
---
Why eCommerce isn't enough – You need CRM too
You've got a successful online business – but your eCommerce platform might not be enough! Customer Relationship Management software (CRM) allows businesses like yours to easily keep information about business relationships in one tool.
However, for e-commerce businesses, this may not be enough. In order to stand out in today's fast-paced, competitive online landscape, they need to know what both their existing and potential customers want as soon as they can, and then be able to target a message directly to them. This requires not only the capacity to collect data, but the tools to analyze and interpret it as well. Simply put, it is why e-commerce CRM software has become essential to your online store.
The following are six specific ways in which your business can benefit from an e-commerce CRM system, as well as the features that make OroCRM stand out:
Greater visibility and insight to customer data
The number one benefit of a CRM for eCommerce is the ability to keep all the information about a customer in one place, on one screen in one view.
A successful e-commerce CRM system should go beyond merely collecting contact information, potential leads, and other basic data, and be able to track customer trends and behaviors as they interact with sales, service, online commerce and your website. For instance, instead of just knowing what product is selling the most, you should be able to tell which products customers are looking at, but not buying, or even track guests' activities and associate their activities to their account once they've opened it.
OroCRM's website tracking tools can do just this, giving you information about where customers go on your store, what products or categories they look at the most, and what is placed in abandoned carts – all organized in the customer account. For businesses with multiple websites or touch points, OroCRM will synthesize all this data into a single account in order to create a holistic, 360-degree view of the customer. You can then easily segment this data to gain greater insights into your customers' activities. For example, you could create a segment of customers who have purchased large monitors and viewed, but not bought, speakers. Then, you could move that data to your sales or marketing team so that they can create a hyper-targeted campaign.
Better customer management
In order to organize and handle all of this data, a CRM system needs to have an equally robust set of customer and account management tools. This is doubly important for online stores due to the myriad of ways customers can interact with them. If the CRM can successfully organize and display this information, your teams will be able to recognize trends, identify pain points, and develop strategies for continued growth.
To make reading and interpreting customer data as simple as possible, OroCRM comes with a powerful reports engine that is capable of generating detailed, comprehensive reports based on user input. You can track anything from conversion rates to revenues, and easily create a presentation to share with your team. Additionally, you can display this data, as well as anything else, on OroCRM's completely customizable dashboard. Build your own chart or report, then place it on your team's dashboard to help them better understand their customers' needs.
Increased efficiency
Not only can the best e-commerce CRM systems gather data and help you keep track of it, but they will also help you and your team develop ways to use that data in order to maximize your efficiency. For instance, certain tasks, such as following up on leads or managing abandoned carts, can and should be standardized across your organization. Likewise, identifying the highest performing customers can help your business streamline its results.
With OroCRM's built-in, customizable workflows, you can easily set your business's best practices for a variety of tasks. These workflows can be created in order to manage highly specific tasks, or to support a range of more general activities across your company. And, with its Reach, Frequency and Monetary tools, OroCRM will qualitatively help you identify which customers are purchasing most recently, frequently, and often.
Improved marketing
It is not enough for an e-commerce CRM system to give you data to interpret; it should also help your business proactively respond. Marketing is a core aspect of online businesses, and the best CRMs will come with tools that help you get the right message to the right customer at the right time.
OroCRM's segmentation tools allow you to do just this. By gathering all pertinent customer data in one place, you will be able to divide customers up based on your own customized, specific criteria, and then send out either personalized emails or targeted email campaigns, a strategy that has been shown to increase email revenue by an incredible 760 percent. With its built-in email engine and its integration with MailChimp and dotmailer, you can easily do all of this from within OroCRM.
Deeper integration with CRM platforms
You've designed your online store, set up your e-commerce platform, and even have a CRM system in place. Orders are finally coming in, but all your time is soon taken up with transferring order and customer information between your store platform and your CRM. Unfortunately, this is a common problem. However, with the right CRM, you will be able to overcome many of these challenges. The right CRM will allow for a seamless and efficient integration with your e-commerce platform to ensure one source of truth for all customer information and allow you to efficiently manage customer accounts, launch effective marketing campaigns, and provide superior customer service.
Whether your store uses Magento, PrestaShop, WebSphere, or another platform, OroCRM's structure and architecture allow you to launch deep and efficient connectors to retrieve any data you need in the format that you need it and keep your systems in sync. This level of integration allows you to bring over data any way you want, and even opens up your CRM to greater functionality. For instance, with Magento's abandoned cart extension, your sales team can receive notifications about abandoned carts from the e-commerce platform based on parameters such as product type and product price, and then contact the customer and complete the transaction, all within OroCRM.
Impressive flexibility
Finally, no e-commerce CRM system should exist within a bubble, especially online. It is now common for e-commerce stores to take advantage of a number of different applications for their various tasks, such as customer service, e-payments, and email campaigns. The ideal CRM will not only work with these programs, but also will do so flawlessly.
With its unique structure, you can be sure that OroCRM meets this requirement. Already, it integrates with ZenDesk, dotmailer, and MailChimp, and the aforementioned abandoned cart extension built for Magento will allow you to recover up to 30 percent of unused carts. Furthermore, OroCRM Magento Bridge gives Magento users unparalleled insights and access to everything that OroCRM has to offer.
Having a good CRM system has become imperative for any online business to succeed. Whether you are B2C or B2B, or even both, OroCRM's wealth of features will give your teams access to valuable data, as well as the tools to interpret and act on it. No other e-commerce CRM system offers anything close. Contact us today or request a free demo to learn more.
Source: http://www.brainsell.net/blog/2016/10/add-crm-ecommerce-alone-half-battle/
Publish Date: October 25, 2016 5:00 AM
---
What: Webinar! MSCRM vs. SugarCRM
When: Wed, Oct 26, 2016 2:00 PM – 3:00 PM EDT
About: In this webinar and live product demonstration we will compare two of the most powerful CRM tools on the market: Microsoft Dynamics and SugarCRM.
Register here

What you will take away from this webinar:
• An understanding of the features and product offerings of Microsoft Dynamics CRM
• An understanding of the features and product offerings of SugarCRM
• A Price comparison for both CRMs
…And get your questions answered!
Background on what we'll be covering in the webinar:
Microsoft Dynamics CRM — Microsoft Dynamics CRM a much needed overhaul in 2015, and versus one of its closest competitors, SugarCRM, it garners 4.3% market share, trailing the Big 3; Salesforce, SAP and Oracle, respectively.* The upgrades to Dynamics in 2015 were welcome, as SugarCRM has been closing the gap been them for several years now.
According to G2Source, Dynamics CRM has a larger average client size than SugarCRM (39 percent mid-market users), but is a comparably scalable system. Graphically speaking, Microsoft has done a good job in recent years improving the interface and dashboards to be more user-friendly.
SugarCRM — Sugar provides a CRM with unlimited scale and options. Sugar also has many marketing automation and email integrations that really help propel to tool to the enterprise level. We at BrainSell have even created our own Outlook integration for SugarCRM — BrainLink, to equal Dynamics' native integration with Microsoft Outlook. Compared to Dynamics CRM, Sugar is also less expensive. As you will see, Microsoft Dynamics dashboard is graphically similar to SugarCRM, and both allow for dashlet customization (more on that in the webinar).
Register here for the webinar
*Gartner, Inc. 2016 http://www.gartner.com/newsroom/id/3329317
Source: http://www.brainsell.net/blog/2016/10/microsoft-dynamics-vs-sugarcrm-live-head-head-webinar/
Publish Date: October 24, 2016 5:00 AM
---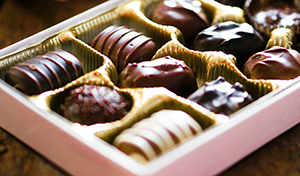 New customers often approach us with predetermined ideas about the best CRM solution for their businesses. It might come from a previous job experience, a colleague's recommendation, or just awareness of the top products we all hear about in the market. We're spoiled for choice – it's like eying a giant assortment of chocolates.
Businesses make informed decisions, but sometimes they still aren't sure that what they're biting into is the best one in the box, never mind the risk of pulling out a filling.
Our mission at BrainSell is to work with best-of-breed CRM products, and ensure that our customers have the solution that best matches their needs and requirements. In the process of truly defining this, some customers discover that the chocolate they were going for in that box is less desirable than the one we present to them. Others are relieved that they know they're getting a really good piece of chocolate.
Representing hand picked CRM solutions also means that each one is excellent. They are deliciously competitive. That is why we at BrainSell have developed a series of free, truly useful webinars that objectively compare two product solutions.
We call it a face-off because it's live, exciting, and you get to see two great products side-by-side. We present both equally, no slant or influence. In line with the BrainSell spirit, the winner buys the loser – though there really isn't one as both products facing-off are winners – a box of chocolate.
** Sign up for our latest webinar, comparing Microsoft Dynamics CRM and SugarCRM, Wednesday, October 26, 2016 at 2 pm ET. **
We've done dozens of these comparisons, click here to view others like:
SugarCRM vs. Salesforce.com
Infor CRM vs. SugarCRM
Bpm Online vs. Salesforce.com
NetSuite vs. QuickBooks
Netsuite vs. Salesforce.com
We want your CRM choice to NOT be that disappointing almond-in-the-middle blind pick. Come see what's out there!
Source: http://www.brainsell.net/blog/2016/10/microsoftdynamicscrmsugarcrm/
Publish Date: October 24, 2016 5:00 AM