BrainSell Technologies - ContactCenterWorld.com Blog Page 3
We will be hosting a live webinar on August 4th at 2:00 PM EDT: "Integration Magic: SugarCRM and JD Edwards."
This webinar is likely to be the first of many sponsored by BrainSell and Magic Software, as the pair eagerly began a close partnership earlier this year.
In this webinar, attendees will learn more about the Magic Software 360º Customer View. They will also learn how to streamline their business data flow and integrate JD Edwards financial tools with the modern age tech of SugarCRM.
Topics will include:
• The 360º Customer View
• The SugarCRM & JD Edwards Integration
• Demo
If you're someone who wants to learn how to integrate JD Edwards with SugarCRM, this webinar is for you. Panelists will include Brian Pitoniak and Ted Brennan of Magic Software, and Kate Priddy of BrainSell.
For more information and to register for the webinar, please visit:
http://mktg.brainsell.net/acton/media/14260/integration-magic-sugarcrm-and-jd-edwards
Source: http://www.brainsell.net/blog/2016/07/brainsell-to-host-live-webinar-on-integrating-jd-edwards-and-sugarcrm/
Publish Date: July 27, 2016 5:00 AM
---

On June 14th, SalesForce.com announced that it had no development plans to ensure that SugarCRM's integration with Pardot would continue to function properly.
The SugarCRM connector is deprecated and is not available for Pardot accounts that allow multiple prospects with the same email address. Accounts that don't allow multiple prospects with the same email address integrate only with Sugar versions 5.4.X – 7.1.X. New development will not be made to integrate with newer or future versions of Sugar.
The statement was released on Pardot's website along with directions on how to find out if your account allows this functionality: click here.
This news will come as a shock to Pardot/SugarCRM users, who have most likely just been upgraded to the new Sugar version 7.7.
Source: http://www.brainsell.net/blog/2016/07/salesforce-com-tries-to-depreciate-sugarcrms-integration-with-pardot/
Publish Date: July 18, 2016 5:00 AM
---
BrainSell Technologies, the SugarCRM Regional Channel Leader of North America, announced that they will be hosting a live webinar on June23rd at 2:00 PM EDT: "BrainLink: The most robust Outlook integration for SugarCRM."
In this webinar, BrainSell will unveil the new version of BrainLink, their Outlook to SugarCRM integration tool. This version offers all the ease of use that previous versions had with additional compatibly for Mac users; something not available with other integration tools.
In this webinar:
• How to maximize your time between SugarCRM and Outlook
• Why advanced email integration is so important to scaling your sales process
If you're interested in improving relationship building by better cataloging all activity between leads, contacts and accounts, this webinar is for you.
This webinar will be presented by Deven Pearson and Kate Priddy of BrainSell.
For more information and to register for the webinar, please visit:
http://mktg.brainsell.net/acton/media/14260/brainlink-connecting-sugarcrm-to-outlook
Source: http://www.brainsell.net/blog/2016/06/brainsell-to-host-live-webinar-on-the-most-robust-outlook-integration-for-sugar-crm/
Publish Date: June 23, 2016 5:00 AM
---
We will be hosting a live webinar on June 21st at 2:00 PM EDT: "Sage Software Deals in Quarter 3."
In this webinar, we'll discuss all the great money-saving options that Sage customers have available to them in Quarter 3 of this year. Customers using Sage 50, Sage 100, Sage 300, and Sage 500 could qualify for huge savings. We'll also discuss a discount available to BrainSell customers for XKZero; an exciting app that allows you mobile access to Sage.
Topics will include:
• Quarter 3 Sage Software Discounts
• XKZero iSales Demo
• XKZero iSales Discounts
This webinar is a must for Sage customers looking to save money and anyone who would love mobile access to Sage Software.
For more information and to register for the webinar, please visit:
http://mktg.brainsell.net/acton/media/14260/sage-deals-quarter-3
Source: http://www.brainsell.net/blog/2016/06/live-webinar-sage-software-deals-in-quarter-3/
Publish Date: June 21, 2016 5:00 AM
---
Last week BrainSell completed the development to integrate SugarCRM with three new software tools. These tools will help BrainSell customers get even more value out of using SugarCRM.
ShipStation: Shipping software that enables you to automatically import, manage, and ship your online orders for seamless order fulfillment & eCommerce shipping.

StrikeIron: StrikeIron provides a cloud-based Data Quality Suite including email verification, address verification, phone validation, phone append, and sales tax calculation.

Service Objects: A suite of data verification APIs for phone, email, address and more, that can keep your business's database clean, accurate, and up to date.
If you're interested in integrating these software tools with your instance of SugarCRM, please contact Kate Priddy at kpriddy@brainsell.net.
Source: http://www.brainsell.net/blog/2016/05/brainsell-develops-sugarcrm-integration-for-shipstation-strikeiron-and-service-objects/
Publish Date: May 31, 2016 5:00 AM
---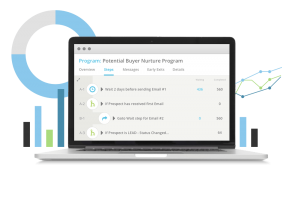 This week Act-On announced that they will offer existing Pardot customers a 40% discount off list price for Pre-Paid annual subscriptions of either Professional or Enterprise editions. Act-On will also waive the set up fee (normally priced $299-$2599). This applies to approved deals that close by June 30th, 2016.
Act-On will also offer $500 in Act-On Cash* that can be used towards marketing services (landing pages, forms, campaigns, etc)! *for qualified opportunities.
To find out more about this offer, please contact Kate Priddy at kpriddy@brainsell.net.
Source: http://www.brainsell.net/blog/2016/05/act-on-announces-huge-discounts-for-existing-pardot-customers-looking-to-switch/
Publish Date: May 31, 2016 5:00 AM
---
The BrainSell Software Integration Platform integrates leading ERP, CRM, finance, and other enterprise systems, such as SAP, Oracle, Salesforce.com, Microsoft, IBM, Google, and many more. JD Edwards customers can connect to their instance of SugarCRM, providing access to data in Act-On, Sage, NetSuite and many other platforms.
Special editions are available for extending the capabilities of the most commonly used ERP and CRM systems including JD Edwards EnterpriseOne and SugarCRM. It enables you to focus on the value of your business applications rather than on their complicated technical connection issues.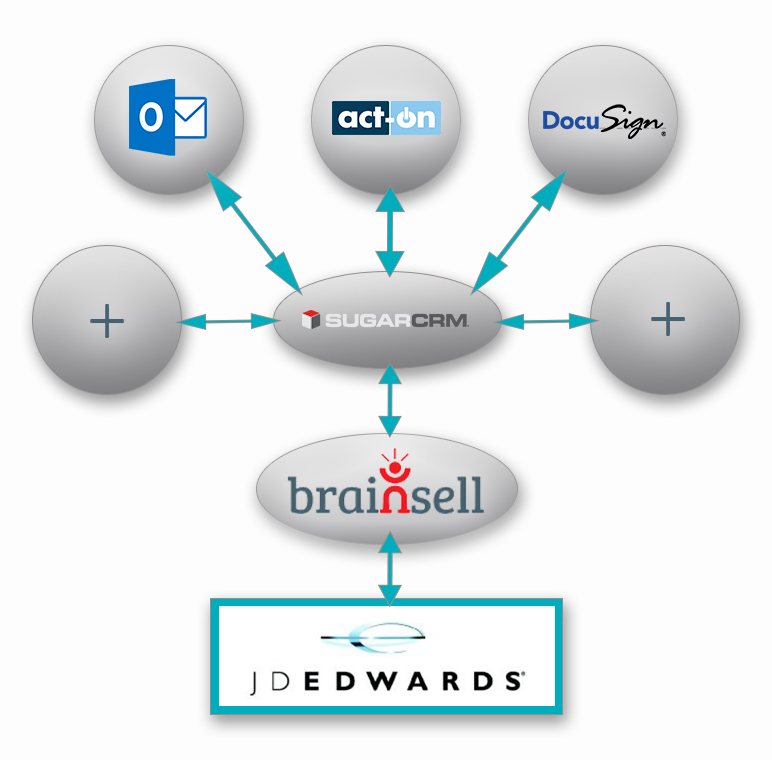 Extend and Integrate JD Edwards across Your Company
The BrainSell Software Integration Platform for JDE integrates the various pieces of your business together, enabling you to better manage the money, people, products, and knowledge in your company. With more than 50 adapters, wizards, services, and methods at your fingertips, the integration platform enables you to create continuous data flow between software solutions.
Download the full whitepaper here.
Source: http://www.brainsell.net/blog/2016/05/integrating-best-of-breed-sugarcrm-and-jd-edwards/
Publish Date: May 31, 2016 5:00 AM
---
BrainSell is now offering cloud hosting to its Sage customers. Customers using Sage 50, Sage 100, Sage 300, Sage 500, and SageCRM will now have the option of hosting their Sage instance off-premise. This option will provide the ease and convenience of accessing their Sage Software via a web browser. Hosting in the cloud also mitigates the cost of purchasing local servers and provides additional security by putting important data off-site.
On May 12th at 2:00 PM EDT, BrainSell will be hosting a webinar on the subject.
Topics will include:
• The cloud hosting options available to BrainSell customers
• The advantages of using Sage in the cloud
• Pricing for cloud hosting
This webinar is a must for anyone who is thinking about hosting their instance of Sage in the Cloud.
For more information and to register for the webinar, please visit:
http://mktg.brainsell.net/acton/media/14260/host-your-sage-in-the-cloud
Source: http://www.brainsell.net/blog/2016/05/host-your-sage-software-in-the-cloud/
Publish Date: May 3, 2016 5:00 AM
---
SugarCRM was very excited to announce version 7.7 last Friday afternoon.
"This new release makes Sugar even more informative for individuals by delivering features such as tagging, enhanced global search, a complete refresh of the Knowledge Base, and more," says Dax Farhang, the Senior Director of Product Marketing at SugarCRM.
Farhang goes on to explain further, "Tagging will empower individuals to classify any Sugar record in a way that makes sense to them. The availability of these tags and other critical data in the vastly improved global search interface will increase the findability of valuable information for everyone. The updated Knowledge Base will further extend Sugar's informative capabilities by introducing key benefits of the SugarUX such as filtering, the intelligence panel, and clear status indicators to this critical Sugar module."
In addition, the release also lists upgrades for support:
New installs on all supported platforms
Upgrades from the latest 6.5.x release on all supported databases
Upgrades from versions 7.5.x and above
The release is designed as a long-term release lasting at least 18 months.
Find out more about BrainSell, SugarCRM's #1 Worldwide Partner
Register now for SugarCon 2016
Source: http://www.brainsell.net/blog/2016/04/sugar-announces-the-release-of-7-7-increasing-the-findability-for-everyone/
Publish Date: April 18, 2016 5:00 AM
---
SalesForce announces that they will increase rates effective May 1st.
Forester.com outlines the versions as: New Sales and Service Cloud Lightning Editions will come in three flavors: Professional Edition (PE) — $75; Enterprise Edition (EE) — $150; Unlimited Edition (UE) — $300. The pricing will now be identical for Sales and Service subscriptions.
The Professional Edition of SalesForce will now include:
• Workflow Automation
• Record Types and Profiles
• Unlimited Apps and Tabs
This version will be considered a lighter version of the Enterprise Edition.
Source: http://www.brainsell.net/blog/2016/04/salesforce-announces-changes-to-its-professional-edition/
Publish Date: April 18, 2016 5:00 AM
---
Intellidocs is a newly released document generation and e-signing platform for SugarCRM that empowers customers to create and manage their own quotes, contracts, letters and any other documents they need to create from their CRM data. Intellidocs was developed to solve a question commonly posed by customers:
"How do we generate high quality documents using our CRM data, with the flexibility to change the design when we need to?"
Historically, when customers wanted to have custom PDF documents created from their CRM, it would be an expensive, time consuming process that involved developers creating these documents from code. Intellidocs provides an intuitive platform that allows customers to create their own documents using common office tools such as Microsoft Word, Excel and Powerpoint.

How does the platform work?
Intellidocs leverages the SugarCRM framework to intelligently determine which data to bring into the documents based on the metadata associated with that module. The system knows which fields are within each module, and even supports bringing in data from related modules, with support for many to many and one to many relationships.
Intellidocs allows users to create documents from any module within their CRM, whether this be an Account, Contact, Lead or custom modules and relationships within the CRM.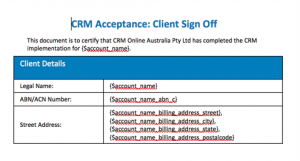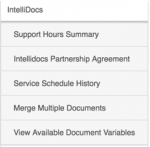 Lots of Flexibility!
When setting up new documents, Intellidocs will support document templates that are created in Microsoft Word, Excel or Powerpoint. To manage your documents, Intellidocs provides a very handy Console where you can set-up new documents, download current versions of documents to make small changes, and then upload revisions. Documents take minutes to build, with the added benefit of obeying the formatting rules you have stipulated in your template (page breaks, font formatting, colours and more).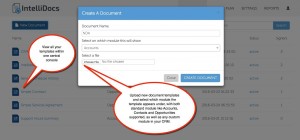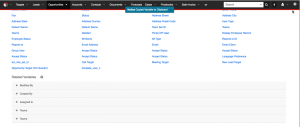 Intellidocs also has the ability to include smart "if/then/else statements", as well as "for loops". 'If/then/else' statements provide flexibility when including conditional sections in documents, while for loops allow you to loop through related information and display this in tables in your document.
Finally, Intellidocs provides a range of useful tools such as formatting modifiers for dates and numbers. Perhaps you don't like the formatting of a currency field as it appears from SugarCRM? No problem – just use our number modifier to format the currency the way you need.

Send documents for e-signing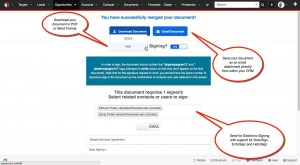 Intellidocs also supports fully integrated e-Signing, with support for DocuSign, HelloSign and EchoSign out of the box. Documents can be sent electronically for signing via email, or signed in-person via tablet with the Intellidocs 'In-Person Signing' feature. Intellidocs captures the signing events in real time in a timeline widget within the CRM, and automatically captures the fully signed contract as a PDF back into the CRM once the process is completed. This reduces the administrative overhead of managing contracts, and ensures documents are safely archived and readily accessible.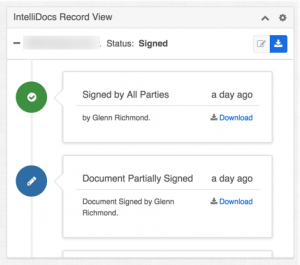 Overall, Intellidocs provides arguably the most flexible document generation platform on the market today for the SugarCRM Platform. With lots of new features on the way, be sure to keep an eye out for our next blog on the platform.


BrainSell is hosting an Intellidocs Webinar on April 6th!
For more info and to register, click on the button below:

Source: http://www.brainsell.net/blog/2016/03/the-most-flexible-powerful-document-generation-and-electronic-signing-platform-for-sugarcrm/
Publish Date: March 28, 2016 5:00 AM
---

It can be confusing comparing Sage 300 vs. Sage 500 ERP. If your company is interested in upgrading from platform-to-platform or are considering Sage ERP in general, carefully consider the capabilities of each version to make sure you are making the right decision.
At BrainSell, we know it's easy to overwhelm yourself with the facts. To start, Sage 300 ERP and Sage 500 ERP are both fantastic platforms. That being said, they are separate products, so if you moved from 300 to 500 it wouldn't necessarily be an "upgrade", rather a platform shift. Just because Sage 500's namesake carries a higher number, doesn't mean that it is a better fit or a superior product to Sage 300 ERP.
We've even created a brand-new comparison chart fresh for 2016.
1. Sage 300 ERP / Sage 500 ERP For Financials, Distributions and Manufacturing —
Unlike Sage 300, Sage 500 is more appropriate for large-scale manufacturing companies. Both Sage 300 ERP and Sage 500 ERP have the Financials and Distributions Bundle — but only Sage 500 has the Manufacturing Bundle.
Sage 500 ERP's "Manufacturing Bundle" includes:
Advanced Manufacturing
Advanced Planning and Scheduling
Shop Floor Control
2. Payroll –
Both products carry payroll as an optional add-on product. Neither of them truly have payroll "included" in any bundle Sage offers. Payroll products can vary with Sage so be sure to ask your rep which Payroll product is right for your specific implementation.
3. Cost –
For a full pricing comparison, download our Sage 300 vs. Sage 500 ERP White Paper here. Sage 300 and 500 differ in pricing based on number of users. There are price breaks for each products depending on how many licenses you buy. The first price break for Sage 300 begins at six licenses, whereas the first price break available for Sage 500 starts when you purchase 11 licenses.
Download our Sage 300 vs. Sage 500 ERP White Paper Here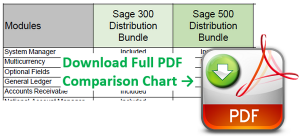 4. Multi-language and Multi-currency
Both platforms support multi-language and multi-currency functionality. This is important to know especially if you are upgrading from Sage 100, which does not support either multi-lingual nor multi-currency transactions.
Source: http://www.brainsell.net/blog/2016/01/sage-300-vs-500-erp-upgrade/
Publish Date: January 25, 2016 5:00 AM
---
bpm'online and Salesforce are two CRM platforms with a heavy focus on automated workflow. Business Process Management, or BPM software, is revolutionizing the direction CRM companies are headed with their products. BPM software initiates and carries out "workflows" in any given CRM platform. For a full side-by-side comparison including details on automated workflow, feel free to download our full bpm'online vs. Salesforce comparison guide.
Since Salesforce has come out with 'Lightning' (their latest CRM interface), it has incorporated BPM notation and automation into the platform. This differs from bpm'online, which is a BPM-first tool with built in CRM, marketing and customer service modules. bpm'online is rapidly becoming the "Salesforce of Europe" and is actually a bigger company overall than leading Salesforce competitors like SugarCRM.
Download the bpm'online vs. Salesforce Comparison Webinar Recording:

If you watch the recording above, you'll see that bpm'online is actually an extremely robust CRM platform (just as Salesforce is). One of the major differences between bpm'online and Salesforce is cost. bpm'online is an extremely affordable tool compared to Salesforce and in many ways is just as powerful. bpm'online certainly warrants being in the discussion for, "as good as Salesforce".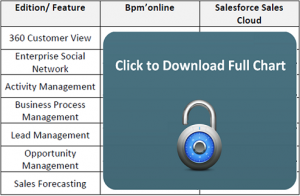 More, Customer-service Focused Comparison Points:
In addition to all-in-one CRM functionlity, bpm'online also differs from Salesforce in that it has full customer service capabilities. At BrainSell, we represent top customer service tools like Zendesk, and bpm'online has almost every integrated customer service feature Zendesk has.
Source: http://www.brainsell.net/blog/2016/01/bpmonline-vs-salesforce-crm/
Publish Date: January 4, 2016 5:00 AM
---
CRM is a copycat industry and 2015 was no different. Each vendor is constantly looking at industry trends, and feature sets are becoming more and more similar. So who are the trendsetters? We are going to look at five creative ways different CRM companies are finding a niche or setting new trends in 2015.
Top Five CRM 'Trends' of 2015 and the Trendsetters behind them –
1. The rise of GUI (Graphical User Interface) as a household name (Salesforce) – No CRM company in 2015 wants to be seen as having an older interface. Some folks like the way traditional CRM platforms work (something like Act! CRM), but there is an overarching trend of companies creating smoother, more modern GUIs.
Salesforce is leading (at least publicity-wise) with the launch of Salesforce Lightning. It is true that other platforms have similar interfaces, but what is most impressive is that Salesforce is giving the option to completely overhaul the graphical user interface with the click of a button. If you don't like it, you can also go back to their traditional view.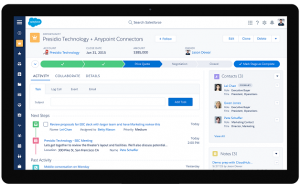 Salesforce Lightning GUI
2. Workflow automation and BPM as an effective means of revenue growth (bpm'online, SugarCRM) – Building out, automating and implementing process is a hot topic in 2015. BPM, or Business Process Managment Technology from companies like Processmaker is making its way into multiple CRM platforms. Workflows automate process and kick off certain behaviors in your CRM based on triggers and data requirements. Automation allows you to increase revenue by decreasing the demand for increased human capital.

So who is setting a trend in BPM and why is it important? The latest member of the 2015 mid-sized CRM top performers is bpm'online, a CRM built entirely on a BPM framework. bpm'online includes world-class workflow tools, but is different in that it is a true competitor of other CRM platforms like Salesforce. In fact, bpm'online has built a GUI almost exactly like Salesforce Lightning, far before Salesforce actually created their new GUI, Lightning.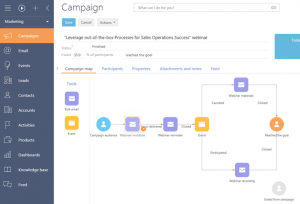 bpm'online screenshot – automating email campaigns
3. Continuing growth of cloud computing and the commoditization of CRM (Prosperworks) – The fastest growing CRM of all time is Prosperworks, which was launched in March of 2015 as an all-Google-Apps CRM. Prosperworks is truly attacking the CRM vertical full of prospects not only looking for a sleek, easy-to-setup solution — but also across the generational gap.
A rapid trend in CRM vendors is designing products to appeal to businesses started by millennials and alike. Anyone who is heavily invested in tools like Google Apps for Business will make extremely fast ROI with a tool like Prosperworks. As far as commoditization is concerned, we are seeing vendors like Prosperworks push the positives of intuitive software — including not having to pay consultants to set up and customize their interface.

Prosperworks on the Google Apps Store
4. Building an all-in-one platform that doesn't suck (NetSuite) – Integrations are so 2014. Many companies are pushing all-in-one platforms at some level. Many ERP-first systems, like NetSuite, haven't had CRM functionality that matches a best of breed system. NetSuite has recognized this and has allowed more integrations to marketing platforms and better CRM workflow capacity to maximize the value of an all-in-one platform.
NetSuite is not the only company really pushing all-in-one, but they are certainly setting the trend. More and more, you see CRM companies combining things like marketing, sales and customer service into one platform to create the perception of an all-in-one platform. Creating a hierarchy of interconnected systems is being perceived as having much higher value.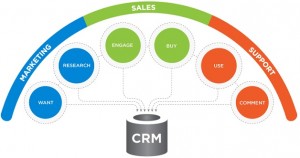 5. CRM execs turned rockstar (Oracle, Salesforce, NetSuite) – Larry Ellison almost broke the internet when he stepped down as Oracle's CEO last October, but since then, CRM execs have made a trend of turning into quasi rock stars for the first time in 2015. You can find the CEO of NetSuite, Zach Nelson, at the aptly named Oracle arena to watch his beloved San Francisco Warriors on any given night.
In February of 2015, Ellison hosted president Obama for a golf tournament. The publicity between the rivalry of Salesforce's CEO, Mark Benioff and Ellison is well publicized. Ellison triumphantly claimed that Oracle was growing faster than Salesforce and Workday at the companies yearly conference on October 25th.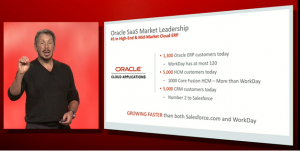 Image: Susan Nunziata
The End Result – Comparing CRM:
At BrainSell we partner with just about as many CRM vendors as any other partner. To reflect on the recent trends in the CRM industy, feel free to download our Top-10 CRM Comparison Guide:

About the Author: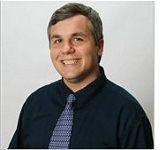 Jordan Fraczek is the Marketing Manager at BrainSell with over 6 years of experience surrounding the CRM and marketing automation industry. He currently resides in Cambridge, MA.
Source: http://www.brainsell.net/blog/2015/10/top-five-crm-trends-2015/
Publish Date: October 27, 2015 5:00 AM