Bullhorn - ContactCenterWorld.com Blog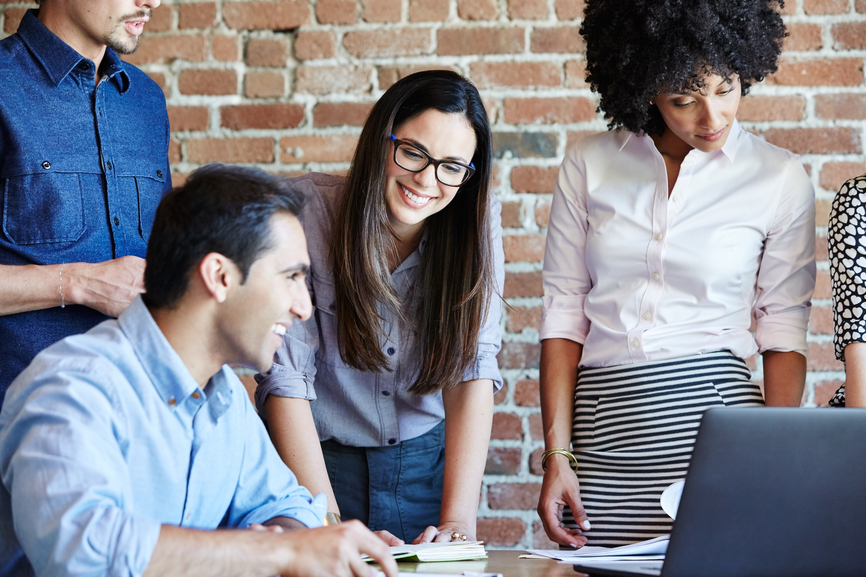 Customer-obsessed.
In marketing and sales, it's the new buzzword, and with good reason. Organizations who understand their prospects before they buy, and continue to obsess over their customer relationships once the initial deal is closed, are better-prepared to develop valuable, long-term partnerships with their customers.
We asked Ryan Estis, a speaker and writer who's spent the past two years researching how some of the world's best brands drive sales, for tips on turning a traditional sales organization into a "customer-obsessed" organization. We've divided his advice into tips for managing two groups: prospective customers and existing customers.
Let's start with your prospective customers. How can you better understand and work with prospects before they've ever bought anything from you?
Maximize Your Relationships with Prospects
Get to know your customer.
Creating the kind of relationships your customers are looking for requires some research first. "If your goal is to sell the way customers want to buy, you need to understand your customer," Estis says. "Leverage customer feedback and data. Conduct focus groups and meetings with prospective buyers in your target demographic. Be open to surprises that challenge the status quo and build the next iteration of your go-to-market strategy in partnership with your best customers."
"The customer is king," he says. "Sales and customer success organizations that focus on their customers, listening to customers' stories, and digging into customer data, will be better prepared to meet customers' evolving needs."
Ask questions. Listen. Instead of jumping into a sales pitch, spend time learning everything you can about your customer's business. Look for creative solutions and ideas to help your customers succeed.
Customize everything.
In his new ebook, Adapt and Thrive: How Sales Leaders Can Prepare to Win in a 2020 World, Estis draws a line between the "old way" of approaching sales and the new way: "The old way to approach a client meeting was to bring all available information, and when something came up, dig through the information to find something relevant. The new way is to come prepared with customized information that matches the client's needs." His research shows that the most successful customer-focused organizations focus on long-term relationships — meeting clients' long-term needs instead of closing the quick sale.
In his research, he found that top performers (like the ones he interviewed at the investment management company Vanguard) are coming to client meetings with custom solutions to show the client that "I thought about you in advance. You're important to me."
Customization is hard work, and it requires preparation, Estis says. "The bottom line: Top producers out-prepare their competition. They're up to speed on not only their business, but the competitive landscape and — this is important — the customer's business."
That constant preparation is one element of "branding the customer experience," a relentless dedication to customizing and maximizing every single customer touchpoint.
One of his favorite examples of an organization that has customized its sales strategy for the customer: the NBA's Sacramento Kings. He recently interviewed Phil Horn, the head of ticket sales for the Kings. Horn led his team through a massive transformation, after he realized that they weren't selling the way buyers want to buy. "The conventional sales wisdom is based on dialing for dollars. You bang out 100 cold calls a day — that's how most people get started in sales. That's how I started. But that's not how buyers want to buy today. We looked at the data and saw that cold calls were inefficient. We said, let's sell to buyers the way they want to buy."
For the Kings, customization has meant exploring new tools and processes to sell the way buyers (both new buyers and existing customers) want to buy — by investing in new ways to understand their existing customers, thinking creatively about selling on LinkedIn, collaborating as a team to share ideas, and using email marketing in smarter, more personalized ways. B2B companies can take a page from this B2C playbook by digging into customer analytics to understand how customers want to learn about your product and meeting them where they are.
Maximize Your Relationships with Existing Customers
Once you've closed the sale, another big opportunity awaits: better understanding your existing clients to maximize those relationships over the long term.
Consider these stats from Harvard Business Review:
Depending on which study you believe, and what industry you're in, acquiring a new customer is anywhere from five to 25 times more expensive than retaining an existing one. … If you're not convinced that retaining customers is so valuable, consider research done by Frederick Reichheld of Bain & Company (the inventor of the net promoter score) that shows increasing customer retention rates by 5% increases profits by 25% to 95%.
Here are two ways to make sure your customer-obsessed organization is meeting existing customers where they are.
Align your employees' goals with the customers' goals.
Too often, our goals for client relationships reflect our own needs and accomplishments: hitting quota, meeting internal revenue or upsell goals, earning renewals. Financial rewards and public recognition are important motivators for customer success teams, but smart leaders are figuring out new ways to align employee motivation and customer satisfaction. Make sure employees' incentives are tied not just to outcomes that benefit the business, but to positive customer outcomes.
Your top-performing employees will get on board, Estis says. "Top performers know that customer success is the ultimate catalyst for driving growth. They ask themselves: 'How am I helping someone else achieve what they want?' "
One way customer outcomes drive growth: referrals. Estis says he's seen in his own business that increasing recommendations from existing customers is the most effective way to drive more sales. "My entire business is built on relationships, reputation, and referrals," he says.
His tip for leaders who want to build their success on the same foundation: "Approach every day with one goal: to create brand evangelists who want to tell everyone they know about the great experience and outcomes you delivered."
Deliver on your promises, plus more.
Customers become brand evangelists when they feel taken care of, respected, and served. If you can deliver on your promises plus 10 percent more, Estis says, your customer relationships will start to pay you back.
Consider how you could deliver more to your existing customers. A few ideas:
Be a teacher. Look for ways you can help your customer grow and learn. If you don't feel like you have anything to offer, start reading and learning more about your industry and your customer's business.
Grow with your customer. Is your customer looking for a new solution or service? Do they need help to meet their customers' needs? Find ways to help your customer get there.
Stay creative. The customer landscape is changing fast. We're all scrambling to keep up with the steady flow of new information and change. The best relationship managers will get creative to keep meeting (and staying ahead of) customers' needs. Top performers seek out new information and come up with out-of-the-box solutions to customers' problems, even if that means proposing something that's never been done at the organization or working across department lines to deliver results for the customer.
How could you lead your team to become more customer-obsessed? How could you focus more on your customer to drive better outcomes for everyone? How could you zero in on what your customers want, and find new ways to help them?
Learn how Bullhorn Pulse gives you the customer insights you need to build relationships.
Source: http://www.bullhorn.com/blog/2016/09/customer-success-business-development-strategy/
Publish Date: September 29, 2016 5:00 AM
---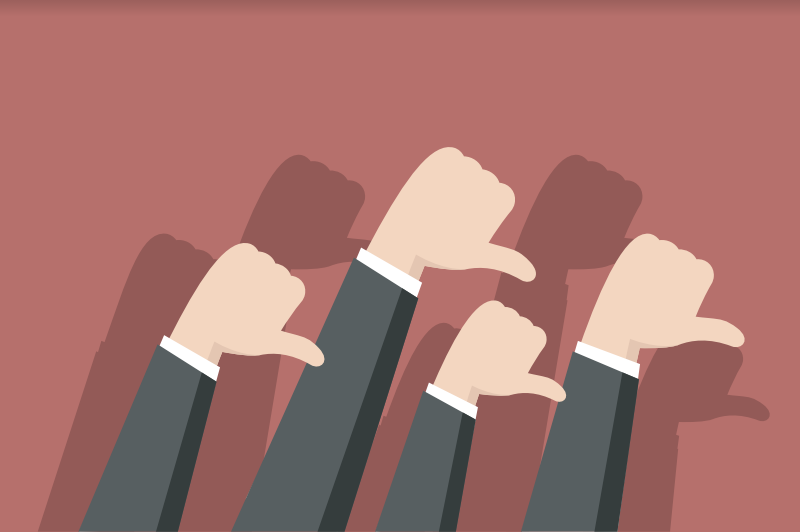 It's surprising how many companies still expect their customers will complain and let them know when they're unhappy. In fact, 96 percent of unhappy customers don't complain, and 91 percent will simply leave and never look back (1Financial Training Services). With so many technology and service providers chomping at the bit to get your customer's business, quite frankly, your customers don't need to complain. They can just go elsewhere.
So, if customers don't complain, how can you anticipate when they're unhappy? While most customers don't complain, there are signs that can help you anticipate an unhappy customer. And it starts by knowing your customers and understanding their expectations.
If you've ever read hotel reviews, where a 2-star motel gets better ratings than a 5-star luxury resort, then you'll understand the importance of customer expectations. For example, you walk into a motel expecting mediocre accommodations, and you're wowed by the service. You walk into a luxury resort expecting outstanding service, and the reality falls short. Knowing what your customers expect is critical, because at a minimum, your service must be at par.
Once you have an understanding of your customers' expectations, then it's important to measure frequently how you're doing compared to those expectations. Net Promoter Score (NPS) is a metric many companies use to track customer health. Using just a single survey question, you can get a quick sense of how you're doing compared to your customers' expectations. Dips in NPS are clear signs of unhappy customers and you must proactively address them before they result in lost business.
But more often, signs aren't that clear. They're often hidden away in the day-to-day email conversations and phone calls your customers have with your employees. Those conversations can happen with billing, technical support, account management, sales, or just about anyone who interacts with your customers. To your customer, it's all one experience with your company. There's typically almost no transparency into those interactions, but they hold critical information to help you anticipate unhappy customers. It may be specific words your customer uses such as, "unacceptable," "late," or "frustrated." Or perhaps your customer is getting the runaround across several departments and not getting the answers he needs.
Having the right customer success tools to spot those signs early can be the difference between a growing business and one that's barely getting by. Read more about telltale signs you're losing a customer, so you can be proactive rather than reactive to customer issues and, in turn, keep your customers happy and grow your business.
Source: http://www.bullhorn.com/blog/2016/09/how-to-anticipate-an-unhappy-customer/
Publish Date: September 6, 2016 5:00 AM
---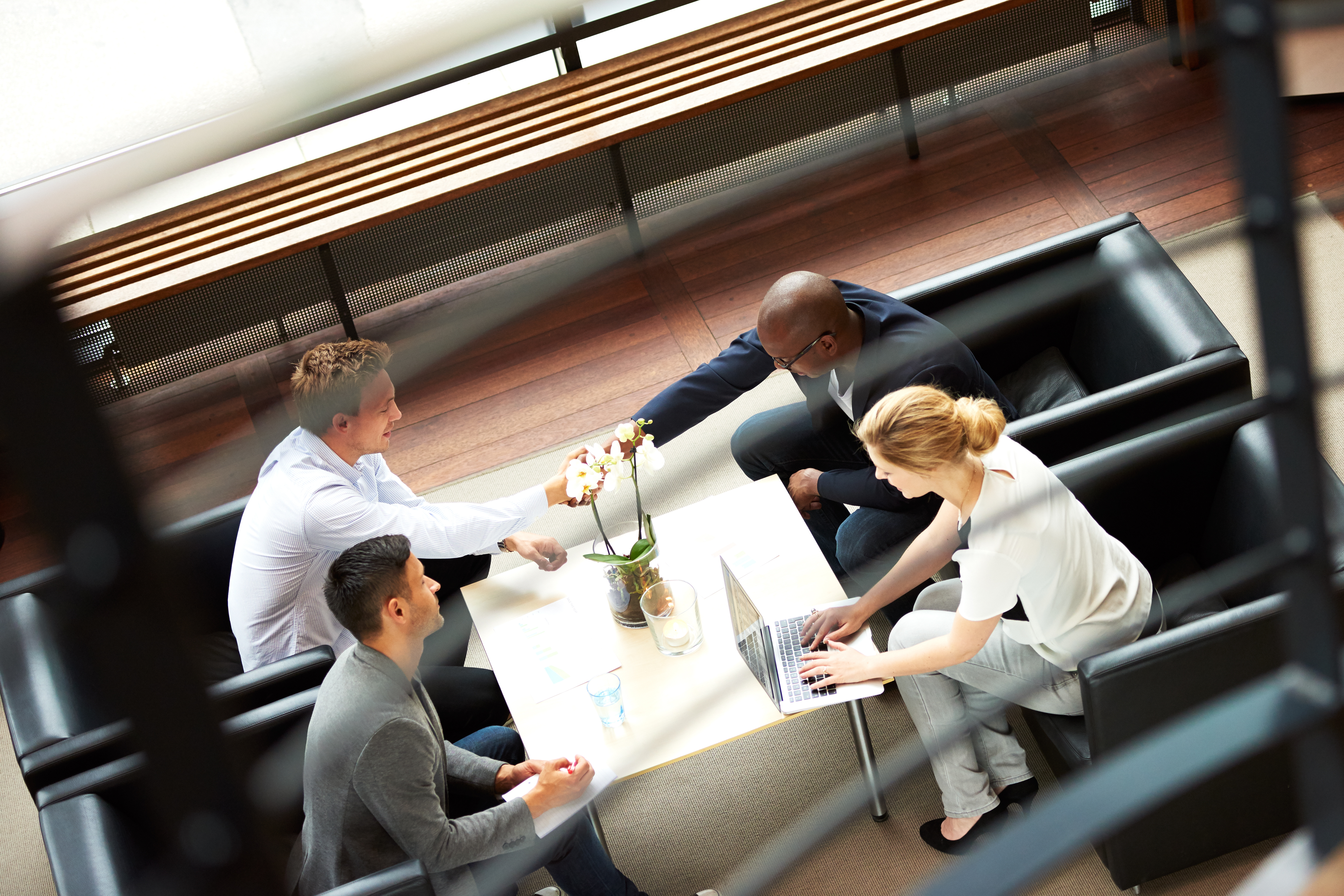 At many organizations, the sale ends as soon as the pen hits the paper and the contract's signed. But this type of thinking seriously inhibits your growth. Why? Because your customers are also your best prospects. The probability of selling to existing customers is 60-70 percent, while selling to a new customer is a mere 5-20 percent (Marketing Metrics). If you're not laser-focused on retaining and cultivating relationships with your current customers, then you're leaving far too much money on the table.
Companies have realized customer success is not an option but a necessity. That's why customer success teams have cropped up across all types of companies. But they're especially prevalent at fast-growing subscription-based SaaS companies where high retention rates are a must-have priority.
So, what are SaaS companies doing? They're realizing that without customer success teams, feedback loops are often frankly broken. When you wait for customers to contact you with a complaint, it's too late. But a rockstar team is only part of the equation. You must also have the right processes and tools to make customer success a priority. In fact, Gordon Burnes, Bullhorn's CMO, recently shared his own customer success experience.
The right customer success tools like Bullhorn Pulse can enable you to zero in on customers that require urgent attention. Tools that mine customer interactions that are typically locked away in email and phone interactions can reveal critical insights about engagement, sentiment, and communication preference information. Words that customers use like, "unhappy," "angry," and "cancellation" can be flagged so your team never misses them and they can get ahead of customer issues before they result in escalations.
Not only do such tools help with customer service issues, they also highlight additional revenue opportunities within your customer base. Positive words and phrases like, "happy," "valuable," and "incredible service" can surface opportunities for renewals or upsells that are critical success metrics for any customer success organization.
While the promise of stable and predictable revenue streams have helped SaaS companies scale and become the preferred business model for so may investors, the responsibility of ensuring customer success and adoption to continuously renew and upsell current customers is even more important to make the model work. That's because investors and business leaders know a two percent gain in customer retention has the same effect as decreasing costs by 10 percent (Leading on the Edge of Chaos, Emmet Murphy and Mark Murphy). And one unhappy customer will tell another 9-15 people about their experience (White House Office of Consumer Affairs).
Your long-term growth requires an investment in customer success today. Do you have the right tools and processes to get the relationship analytics you need so you can deliver the incredible experiences your customers demand and deserve?
See how having the right relationship analytics can help you be more proactive with customer service issues and reduce customer churn so you can grow your business.
Source: http://www.bullhorn.com/blog/2016/09/selling-to-existing-customers/
Publish Date: September 2, 2016 5:00 AM
---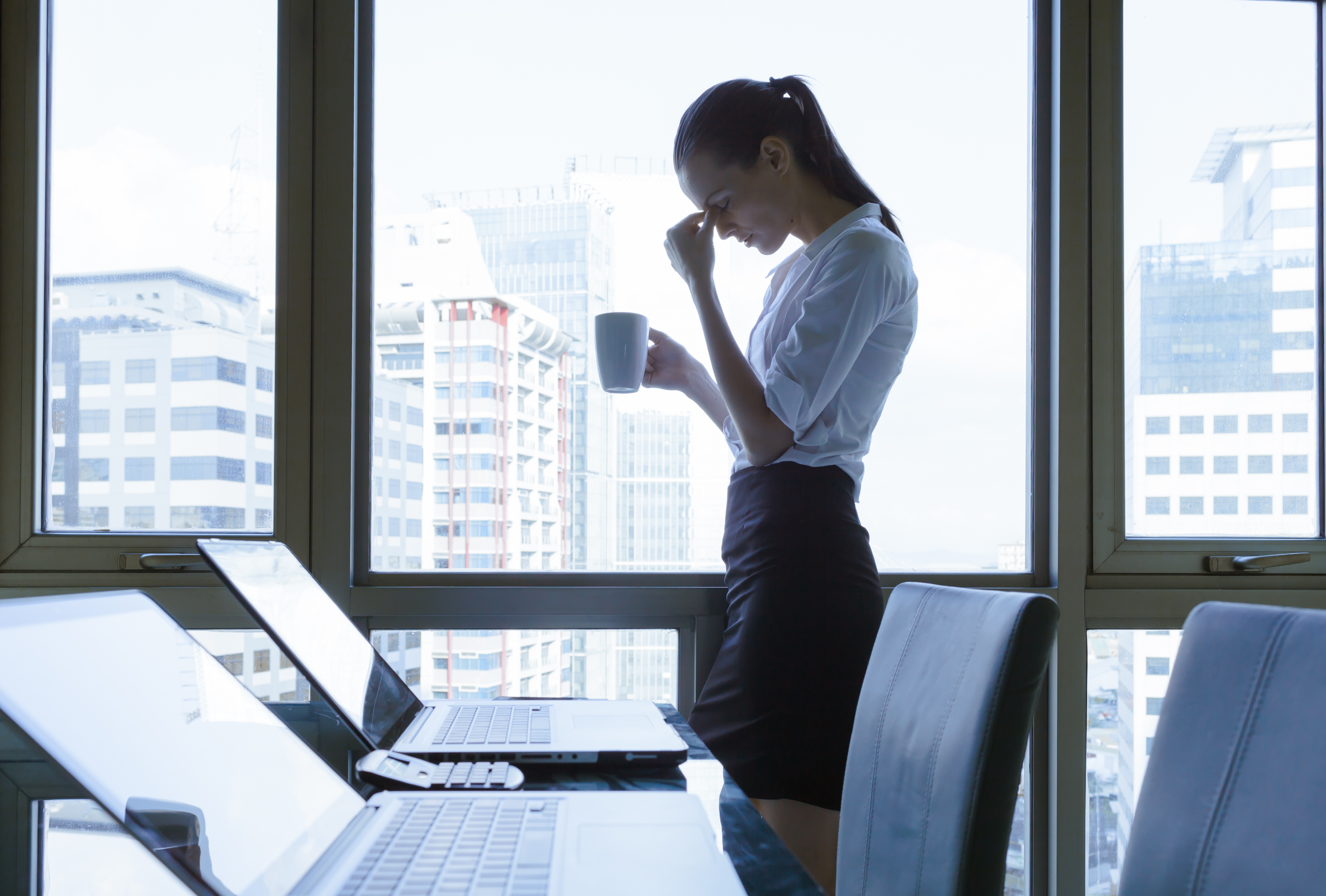 Getting dumped by your customer can be devastating, especially when it's one that's been with you since the beginning or one of your biggest advocates. But if we're honest with ourselves, customers don't just decide to leave. There were likely plenty of telltale signs indicating your customer was less than thrilled or on the market for another solution. Maybe you ignored them, or maybe you didn't have the right tools in place to even know a problem was growing. Either way, your customer's gone and you've learned a valuable lesson — one that'll help you proactively look for relationship signals that'll help you be better prepared the next time around.
Here are 5 things that signal your customer may be about to jump ship:
Silence

. No communication means there's no relationship. Engaged customers actively use your platform, ask questions, and provide feedback on ways you can make it better. If they've gone silent all of a sudden, you may have a disengaged customer that's looking for an escape plan.

Your Contact's Changed.

When your contact transitions into another role or leaves the company, it can be a sign that changes are coming. Someone inherits the role and that person may have very little experience with your solution or may not see the value you've provided and can continue to deliver. Even worse — that person could be looking to make some sweeping changes to prove he's different from his predecessor. For the sake of your relationship and to avoid potential churn, it's critical to start engaging your new contact before he seeks other options.

Your NPS is Plunging

. Net Promoter Score (NPS) is a common metric companies use to measure customer happiness. Your company may use this or some other customer health metric, but it's important to pay careful attention to the trends. A significant drop in NPS is a clear sign your customers aren't happy and may be shopping around for alternatives.

Acquisition

. Your customer gets acquired by another company. The new company will likely have their own vendor relationships, but that doesn't mean you'll lose the account. Don't wait for your customer to contact you because it might be too late. Be proactive and offer assistance during the transition. These situations serve as reminders about why strong relationships matter in business. If you weren't highly engaged with your customer and didn't know about an impending change in their business, it may be too late when you find out.

Spend Dramatically Drops. The amount your customers are spending with you can correlate with the strength of your relationship. If your customer cuts their spend, even though you think you're delivering value, there's a good chance your customer relationship may be on the downturn.
When you're faced with these scenarios, the key is to engage and be proactive with your customers. Don't be defensive. Instead, take the opportunity to listen and understand your customer's needs so you can get your relationship back on track. Use technology to keep track of conversations with clients, NPS, and other customer health trends over time and you can get ahead of customer issues before they arise and avoid being blindsided by a customer who calls to cancel.
Learn more about how you can use relationship management software to proactively address client relationship issues, reduce customer churn, and grow your business by keeping your clients happy.
Source: http://www.bullhorn.com/blog/2016/08/5-telltale-signs-your-customers-are-about-to-leave/
Publish Date: August 29, 2016 5:00 AM
---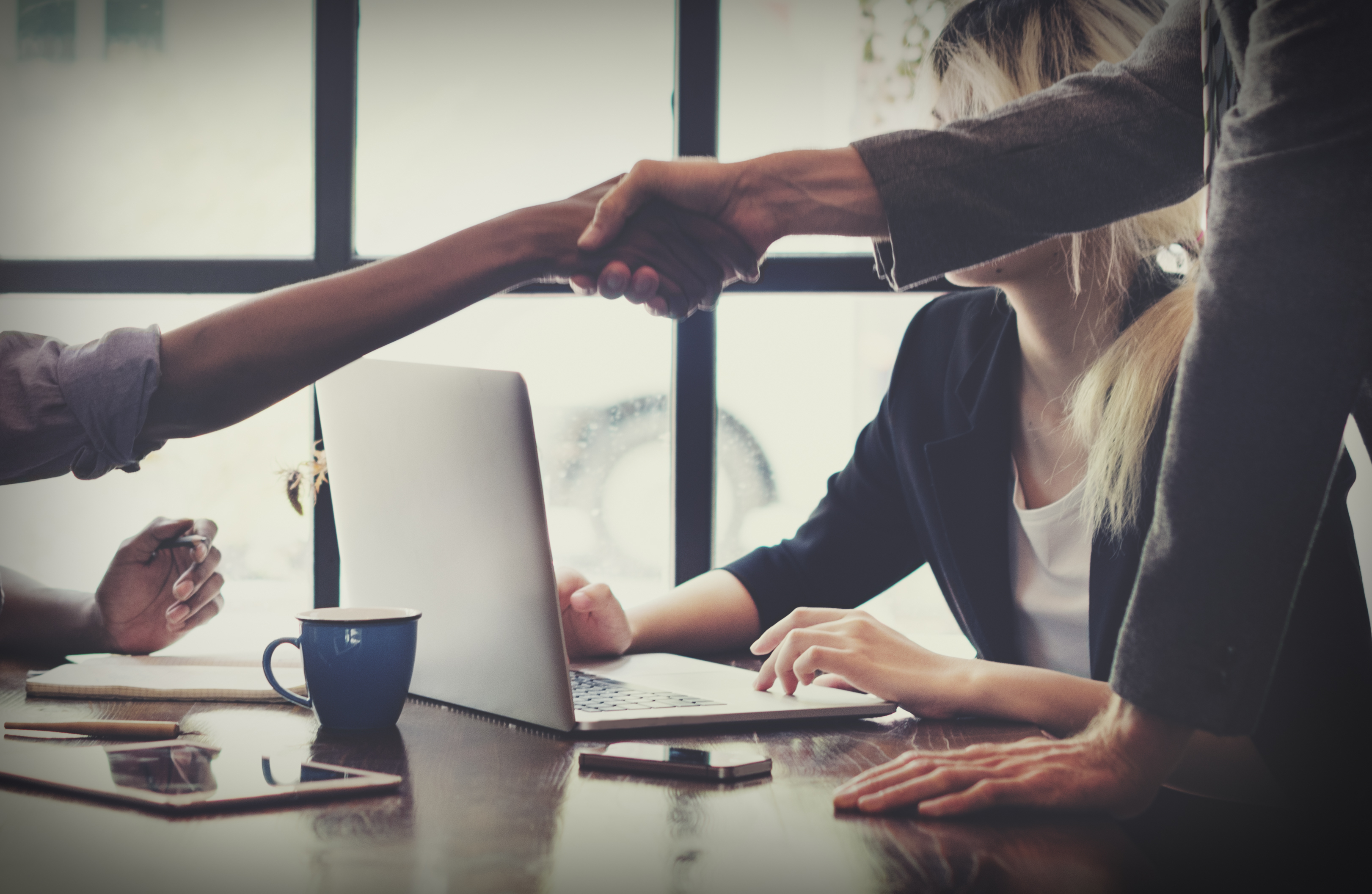 Staffing Industry Analysts recently released its 2016 Global Staffing Company Survey: Recommended Vendors report, and Bullhorn's proud to once again be one of the most recommended providers!
Conducted earlier this summer, SIA asked global staffing and recruitment executives to weigh in on which of their vendors they'd recommend.
"Of all the vendors that you use — including front office and back-office software providers, job boards, background checking services, M&A, funding providers, etc. — which are the top two vendors you would be most likely to recommend to a friend or colleague?"
This was an open-ended question, so rather than pick from a list of suggested companies, executives named the vendors they use themselves. To make the list, vendors had to be recommended by at least three executives from different staffing and recruitment firms and were ranked by the number of recommendations they received.
Of all the vendors named, only nine received 10 or more recommendations and Bullhorn is proud to be named the second most preferred provider of staffing firm executives, coming in just behind LinkedIn!
This is the third year in a row global staffing executives have said they recommend Bullhorn. Respondents commented on the comprehensiveness of Bullhorn's CRM software, our complete suite of staffing software and how easy it is to use and scale, and how they're doing more repeat business with Bullhorn.
The findings feature opinions from more than 544 staffing firms around the world. You can download the full report over on SIA's website.
And if you're considering a new staffing software vendor, check out our Ultimate Software Buyer's Guide for Staffing and Recruiting Firms. In it, you'll find helpful information about features and capabilities you should expect, differences you should know about, and questions you should ask when considering a new provider.
Source: http://www.bullhorn.com/blog/2016/08/global-staffing-and-recruitment-executives-say-bullhorns-a-preferred-provider/
Publish Date: August 23, 2016 5:00 AM
---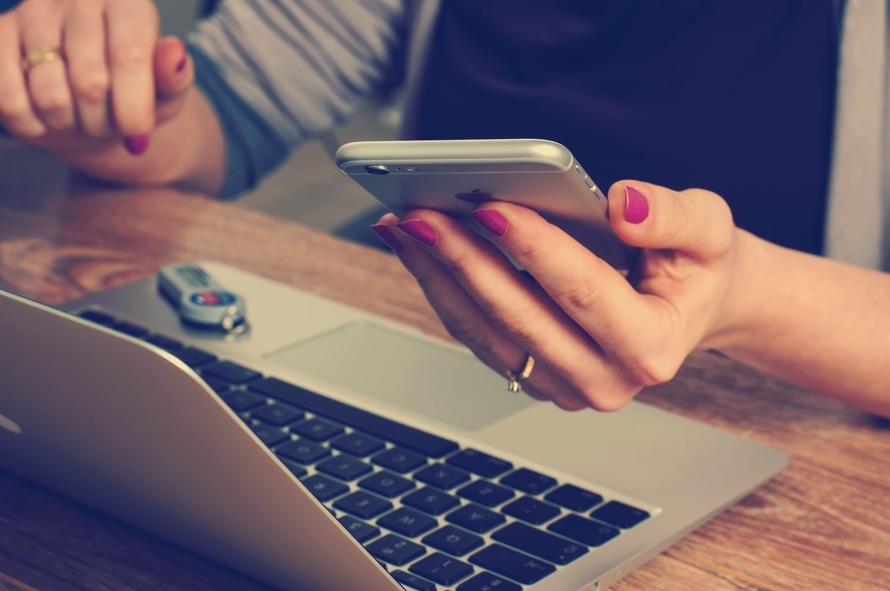 "We live in the most connected age in history. And yet, we have fewer relationships than ever."
In a recent Management Consulting News article, author and industry leader Andrew Sobel shed some well-needed light on the self-effacing issues affecting consultants today:
Relationship building and client development.
According to Sobel, consultants' biggest challenge today is building genuine, trusted relationships with clients in this digital age. With so many people using the internet for their day-to-day communications, it is becoming harder and harder for consultants to reach—and connect with—potential or existing clients.
On the surface, we are more "connected" than ever before. And yet, hardly anyone wants to meet face-to-face for conversations that can just as easily take place over email. Today, we have replaced talking on the phone with texting. We now submit email complaints rather than speaking directly with customer service representatives. For many, Sobel writes, the attainment of Facebook friends or Twitter followers is more important than the cultivation of meaningful relationships with friends, colleagues, and clients.
It seems that Sobel sees our technological-driven era as more about convenience than connections. And if everyone is all for convenience, hiding behind their screens, then how can we stand out? How can consultants, specifically, make an impression? How can you, as a consultant, build personal relationships with clients so that over time you become their go-to for any consulting needs?
Sobel offers seven 'how-to' tips for building and maintaining relationships with clients today:
Don't lend all your focus to senior executives.

Network and build relationships with all potential business connections, even if they are not at a decision-making level right now. They may become an invaluable asset or referral source for you down the road.

Make your prospects curious.

Curiosity creates an eagerness among prospective clients, further encouraging them to take the next step with your services. Give them quick answers to tough questions. Shake up their thinking with new, innovative solutions. Show them just a part of what you can offer. Make them want more.

Show clients how you are relevant.

Learn their business, understand their business, and know what it is like to be in their shoes before you even enter their doors. By doing this, you will focus less on yourself in that first conversation and more on their issues and what you can offer them.

Know clients' agenda.

Understand their business goals and what they hope to accomplish right off the bat. The more you know about what they want, the better you can help them exceed it.

Help them grow.

Simply put: if you contribute to your clients' growth and profits, they will never get enough of you. To them, you will be indispensable.

When appropriate, be vulnerable.

The key to a successful business relationship is a balance between personalization and professionalism. Share a little bit of the personal side of your life. Admit to being wrong. Talk about how you feel, not just about how you think strategically. The more you connect on a personal level, the less arms-length and formal your relationship will be.

Bring your meetings to new environments.

Changing up the environment when meeting with clients can bring out fresh perspectives, positive attitudes, and more powerful conversations.
Sobel's above strategies are extremely valuable for client relationship management, but are just one portion of what you, as a consultant, should know. These strategies can only be implemented if you can achieve that first conversation. But how do you get there? How do you get to the point where you can sit down and meet with potential clients? How do you reach those time-starved individuals who cannot give you the time you need?
You must network. You must make connections. You must nurture those connections. To get their attention, you must learn about your clients and know all there is to know about them before starting that initial conversation. Because millions of prospects are trolling the internet each day, the best way to reach new clients – at first – is in fact digitally.
The key to connecting in this seemingly connected world lies not in ditching technology, but in choosing the right technology: An easy-to-use solution that will empower client relationships, not replace them. A solution that takes both convenience and connections into account.
Customer relationship management, or CRM software, helps consultants achieve positive, thriving client relationships with ease. It identifies the key company stakeholders that will bring the most prosperous business relationships. It tracks client engagement by automatically capturing every interaction, giving consultants complete visibility into their client accounts.
With its identifying and networking capabilities, CRM allows consultants to make digital connections, nurture those contacts, and later turn them into quality, offline relationships. Consulting CRM helps consultants focus on what matters. It takes the tedious, manual tasks out of day-to-day operations so that consultants like you can focus on obtaining and retaining your clients.
To learn more about the insights you can get with the right CRM software, check out our blog post The Continual Pursuit of an Incredible Customer Experience.
Source: http://www.bullhorn.com/blog/2016/07/how-to-build-relationships-with-clients/
Publish Date: July 22, 2016 5:00 AM
---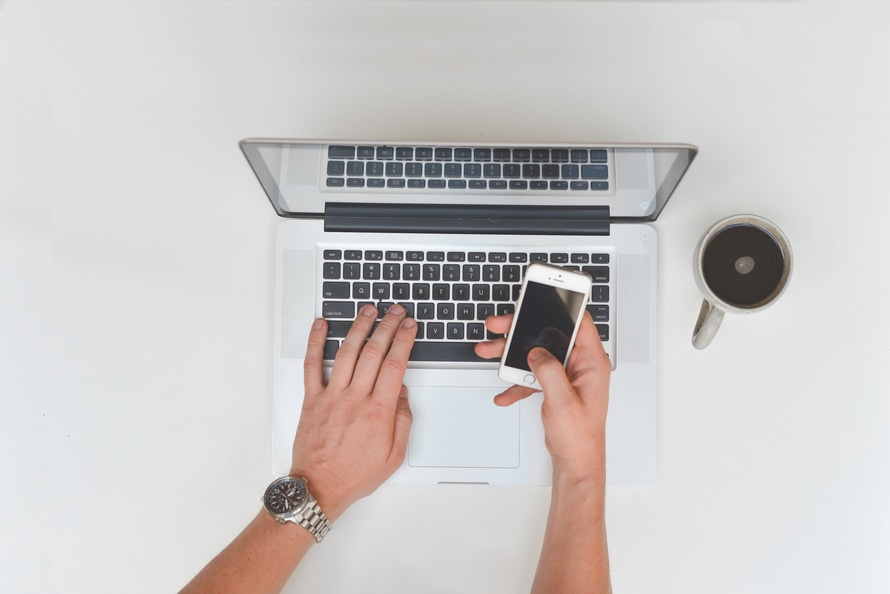 It should come as no surprise that in our online-focused world, tech-savvy recruiters everywhere are increasingly turning to social media to gain intelligence on candidates and source their very own super-skilled job seekers.
With a wealth of information, both professional and personal, publicly available on the web, social media can provide some fantastic and exclusive recruitment-related insights into the background and everyday pursuits of potential candidates.
Channels such as LinkedIn, Facebook, and Twitter can offer up all kinds of important details that help recruiters get to know who they're really dealing with and assess their suitability for clients and job roles.
But be warned: when embarking on a social media investigation session, it can be all too easy to get lost in a maze of posts, tweets, and status updates. It's important to stay focused and know what you should be looking out for amongst the global maze that is social media.
LINKEDIN
The modern-day equivalent of the traditional resume LinkedIn is, of course, the ideal place to begin researching and building a picture of potential candidates' career experience and education. Pay particular attention to endorsements and recommendations, and check out non-work-related elements such as volunteering and causes they care about.
Other valuable areas to consider include the type of groups that users join, the Influencers they follow, their interaction and engagement with other users' content, and the type of content they post themselves.
Warning! Recommendations may not always be what they seem – it's worth performing a quick check on who provided that 'glowing review' to establish whether it's a legitimate and relevant reference.
FACEBOOK
Putting the 'social' firmly into social media, Facebook can be used to dig deeper into a candidate's personal interests. Recruiters can develop a more well-rounded view of who the person in question is outside of their 9-5 by looking out for hobbies and extracurricular activities.
Review posted content and status updates, and remember too, that in the world of social media, the 'pictures are worth a thousand words' concept often rings true – so a quick look through that photo album may be a valuable undertaking.
Warning! Don't rely on names alone when researching job applicants – make sure that the profile you're poring over is the right person and not a random user that you now know far too much about!
TWITTER
It's surprising how much you can learn in a mere 140 characters, as online networking site Twitter confirms. With its real-time, trend-focused approach, tweets can reveal a whole lot about a candidate's areas of interest – for example, whether their tweets fall more into the 'celeb gossip' basket or the 'political commentary' box.
Warning! Controversial or inflammatory viewpoints on areas such as politics and race can act as a major red flag, with 1 in 5 hiring managers saying that strong political affiliation is viewed as a negative.
INSTAGRAM
Popular image-sharing app Instagram is a great platform with which to further develop the profile of your potential candidate. Personal and highly social, Instagram can often showcase the more creative leanings and cultural interests of job seekers, with a series of image-based posts creating a visual blog or 'life diary'.
Warning! Don't be a victim of the 'accidental double tap'! For non-Instagrammers, that's the action of 'liking' a photo – and if done in error (which is done all too easily) on an unsuspecting candidate's page that you're not following, it can make things seem a little off.
Use Bullhorn's social media tricks to boost your candidate knowledge, seek out the hottest talent, and get those valuable insights that will keep you well ahead in the recruitment game. Check out 5 Benefits of Social Recruiting to learn more.
Source: http://www.bullhorn.com/blog/2016/07/social-sourcing-every-recruiter-needs-know/
Publish Date: July 20, 2016 5:00 AM
---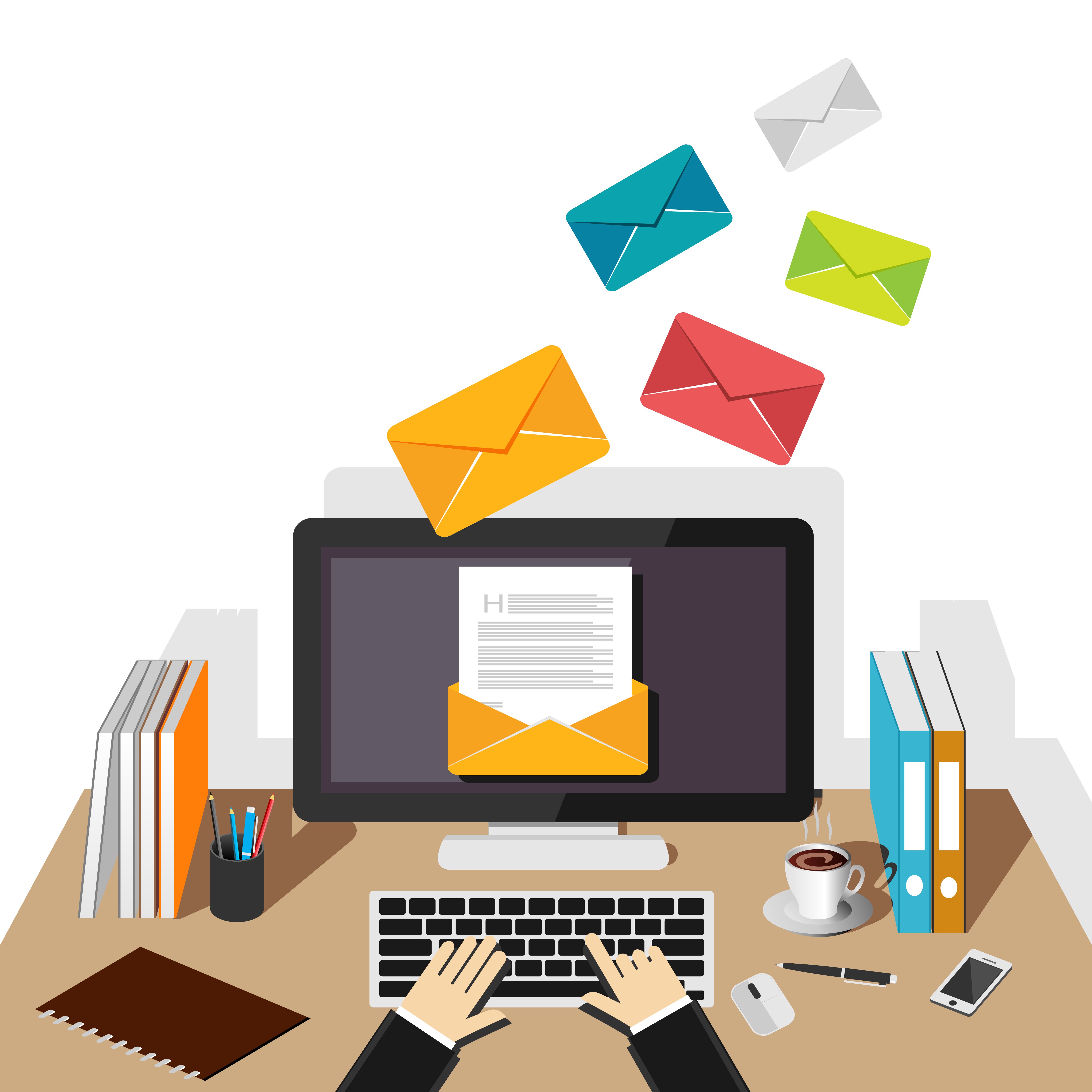 In pursuit of delivering an incredible customer experience, we've put together a Customer Success team that works with the Bullhorn customers that are facing challenges in deriving full value from our software, and may be in danger of churning. Brendan Robinson recently took over the team and the group has made some great progress.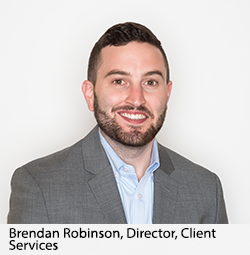 When Brendan first took over, our feedback loop was, frankly, broken. We were waiting for unhappy customers to call us with complaints, and then we would work with them to make things right. The problem with this approach is that by the time a customer calls, they may already be too far gone. This wait-to-hear approach has been well-documented as ineffective in solving the customer churn problem. Brendan and his team have adopted a proactive approach to get to the source of customer dissatisfaction. Now, 60-70 percent of our customer success engagements are the result of a proactive process of reaching out to the customer.
What are we doing? We're using Bullhorn Pulse to tell us which customers need urgent attention. Pulse mines client communication and surfaces important engagement, sentiment, and communication preference information. Pulse helps us identify relationships that need attention through the Flagged Emails card, which alerts us to problematic interactions by flagging certain "trigger" words or phrases that indicate dissatisfaction, such as "unhappy," "angry," or "cancellation."
Flagged Emails allows Brendan and his team to zero in on customers that are starting to have a negative experience with Bullhorn. Brendan's team flagged the Ian Martin Group when they sent an email to support with the word "escalate," referring to a support issue that wasn't being resolved satisfactorily. We have an awesome support team, but every once in a while ticket resolutions don't represent a problem solved, and the customer stews. With Pulse, we can identify those customers falling through the cracks and make sure we deliver an incredible customer experience for everyone.
Here's a view of the Pulse card: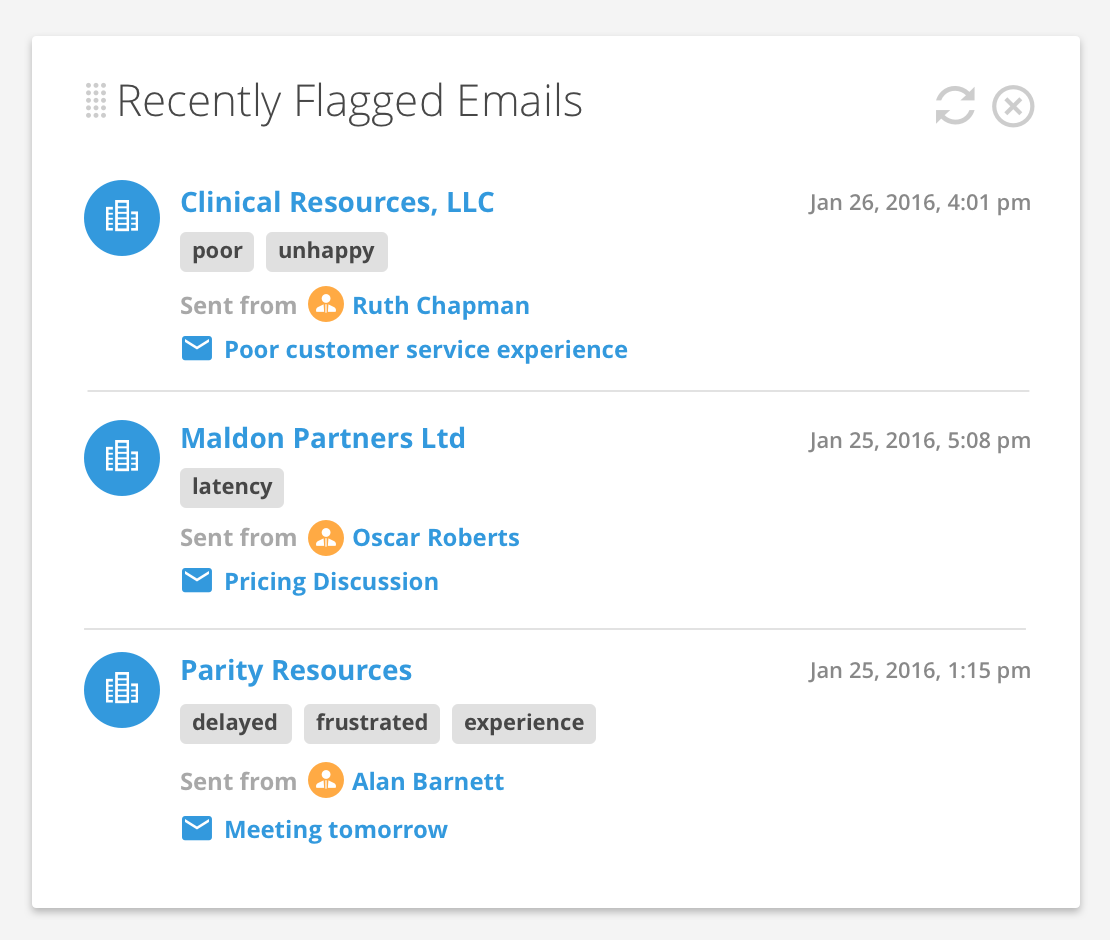 The team also looks at other data as well, such as CRM usage, number of users, and open tickets. By combining all that data in an account view, the team can prioritize which companies to pursue based on their respective likelihoods of becoming detractors. The team has posted stellar results with this select group of customers. Overall, we've had a 63-point movement in NPS score.
What can you do to start moving the needle towards a better, more uniform customer experience? Learn from our mistakes – don't wait for unhappy customers to contact you. Reach out to your customer first and turn communication data into customer success!
Learn more about the proactive insights you can get with Bullhorn Pulse.
Source: http://www.bullhorn.com/blog/2016/07/continual-pursuit-incredible-customer-experience/
Publish Date: July 18, 2016 5:00 AM
---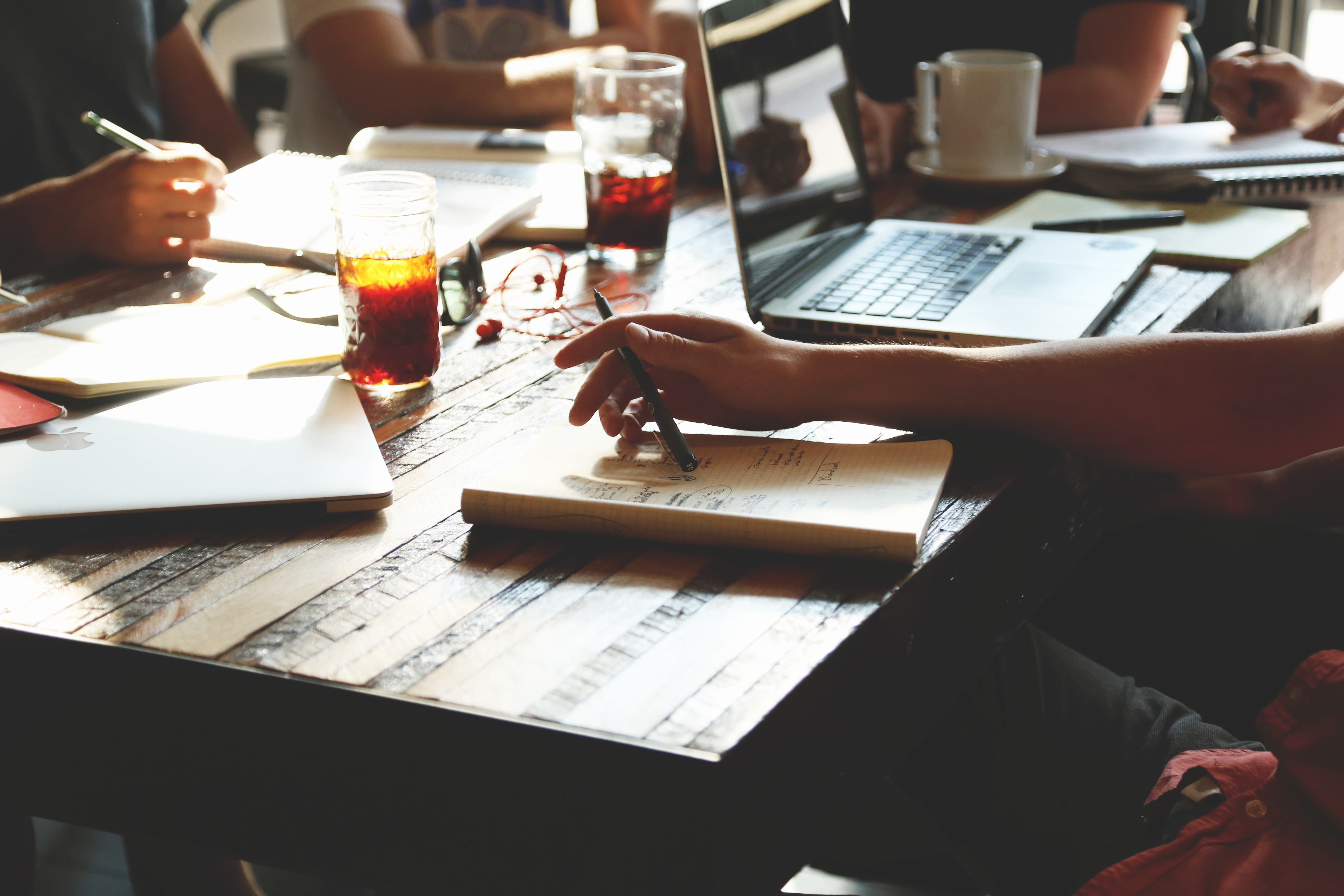 Pop quiz question for consultants:
What is the one thing your firm needs most to succeed?
That's right—Clients. Clients are the heartbeat of consulting. Without your clients, you would not have business, you would not accrue revenue, and you would not earn profits. Today, in order to keep your clients, you must keep up with your clients. You must manage, take care of, and stay attentive to client needs. You must build relationships with your clients.
By now you may be asking, "How can I make sure that all of my clients are nurtured?" or "How can I confirm that my consulting team is staying up to date with each and every one?" Whether you have 50 or 500 employees on your side, there is always room to improve the relationship management systems within your consulting firm. Perhaps that is why you are here. You are considering implementing client database software to better manage your clients and contacts.
Client database software can be a great solution for consultants hoping to better their business processes. Like a contact management system, client database software stores important client-related information in one place. It serves as a simple way for consultants to access client contact information and answer questions consistently.
Typically, client database software allows consultants to not only contact their clients with ease, but also take notes about those clients and coinciding conversations. They can then create tasks or automated reminders, such as follow-up emails or meetings, based on those engagements. This capability allows consultants to follow-up on projects, look efficient and professional, and with any luck, generate repeat business.
For some consulting firms, client database software is very effective. It streamlines business processes, contact organization, and expires the need for marketing lists, spreadsheets, and address books.
Next question, consultants:
Is there a solution out there tailored to both your needs and those of your clients?
The correct answer is yes—CRM software is a single, customizable solution designed to meet, and even exceed the needs of consulting firms as well as their many clients. And in an industry that relies entirely upon its clients, this sort of solution is one that every consultant should consider.
An acronym for customer relationship management, CRM is all about cultivating strong client-consultant relationships. It is similar to client database software in that it helps manage client information. The right Consulting CRM, however, can take that client information to a new level. It can analyze client activity and deliver actionable insights that consultants can then leverage to develop meaningful client relationships.
Like client database software, CRM allows consultants to take notes on their engagements with clients and keep them stored in a single database. The leading CRM systems, however, take a step further in that they automatically capture every interaction, every email conversation, store it, and organize it by client. With an integrated CRM, automation replaces your fingertips. No tedious data entry is required.
It seems that in the end, client database software is just that: a glorified database that stores client information, reduces complex client relationships, and consolidates them into simple records. CRM, on the other hand, is true relationship management software. It is built for consultants who need an intuitive, automated, and accessible solution on the go. It is built for consultants whose time is precious, who want to foster client relationships; who want to improve customer retention; who want to increase top-line growth. If these are your goals, then CRM is your solution. Unlike client database software, CRM identifies where new opportunities are, where engagement is needed, and which clients need attention. In that sense, CRM software works for you and your clients, too. And today, that is what matters most.
If you are looking for an easy-to-use solution that will help you get the most out of your relationships, consider leveraging the capabilities of relationship management software built for the way consultants work.
Source: http://www.bullhorn.com/blog/2016/07/client-database-software/
Publish Date: July 14, 2016 5:00 AM
---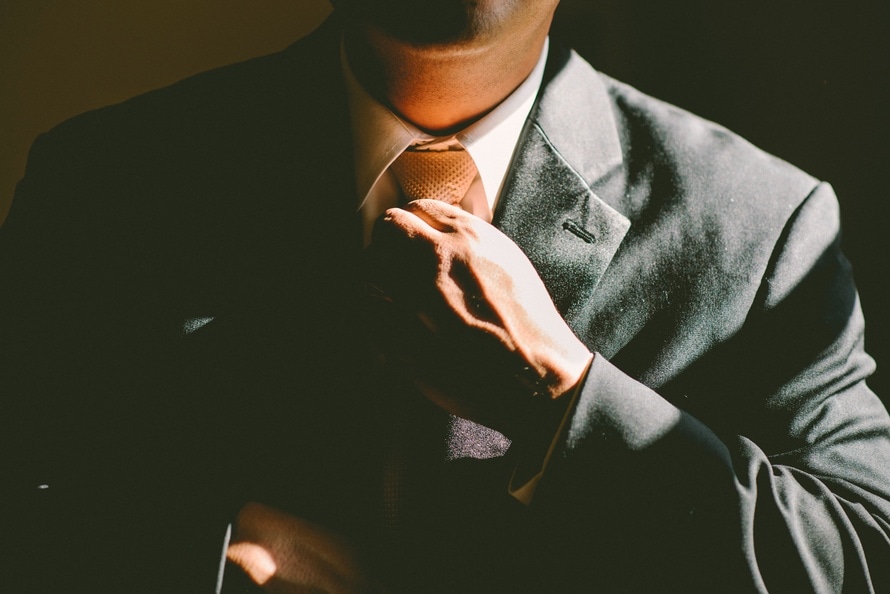 As a recruiter, you know that staying at the top of your game in a competitive environment means putting in the hard yards and continually pushing yourself to achieve the best results.
To help you flex your recruiter muscles and reach your goals, we've put together some performance-boosting "workout" tips that are guaranteed to keep your recruiter game fit and strong!
Workout Tip 1: Shake up your interview technique
Successful interviews pave the way for successful placements, so if you've been "playing it safe" with the same tired interview format, it's time to mix up your technique.
Behavioral questions that focus on prior experiences and actions can be useful for identifying required competencies, while questions designed to test for emotional intelligence can quickly distinguish top talent.
Above all, be sure to tailor your line of questioning to the role you're recruiting for. Develop a profile of the ideal candidate in advance, then design questions that will reveal whether the applicant fits this persona.
Workout Tip 2: Make candidate comms part of your routine
A positive candidate experience can make all the difference to your placement results, with the experience factor being cited as a key consideration in job acceptance.
Make a point of reaching out to active candidates via email or phone, to keep them in the loop with recent developments, provide updates on the status of pending applications, or simply say a friendly "hello." Aside from strengthening the recruiter-candidate relationship, your efforts are likely to encourage referrals and positive feedback.
To keep on top of your candidate communications, build this regular touchpoint into your weekly routine by setting aside a few hours on a particular day.
Workout Tip 3: Push harder with your job descriptions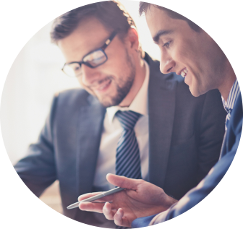 Killer job descriptions are sure to get your recruitment results pumping. But to get noticed by the best talent in a crowded market, your descriptions need to really stand out from the competition.
Rather than featuring a standard list of required skills, consider using more descriptive language to entice applicants and build excitement around the role. Focus on the company and workplace culture in addition to the role itself, and use your description to "sell the benefits" of the position to potential candidates.
Workout Tip 4: Don't skip the follow-ups
A good candidate experience shouldn't end with an unsuccessful interview application. While many recruiters fail to follow up with non-interview candidates, neglecting this group can mean closing the door on future opportunities. What's more, the wrath of a disgruntled applicant can quickly find its way to social media.
Take the time to reach out personally to all unsuccessful applicants
, thanking them for their interest and encouraging them to keep in touch. Where possible, aim to provide some constructive feedback on why they didn't make it through to the interview stage.
Workout Tip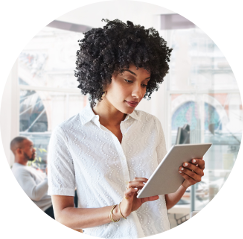 5: Supercharge your tasks with technology
There's no doubt that digital technology has transformed the way we conduct business. Over the last few years, the recruitment industry has seen a significant rise in automated solutions designed to boost efficiency and
reduce costs.
Having the right tech solutions in place, like an ATS and CRM system, can help minimize the time-consuming manual tasks that are holding you back. By leveraging technology to perform your role more effectively, you'll be equipped with a major advantage in achieving your recruitment goals.
Follow our five power tips and you'll get your recruiter game into shape without breaking a sweat!
Looking for more tips to help you strengthen your recruiter game? Check out our 15 Fascinating Recruiting Tips and Trends eBook.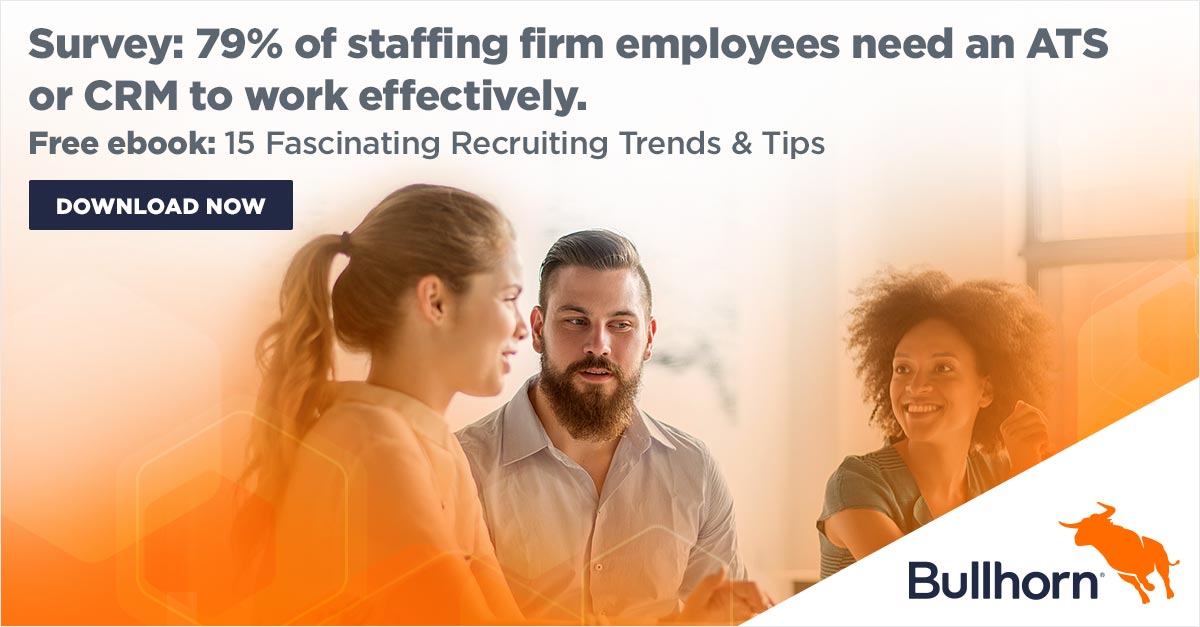 Source: http://www.bullhorn.com/blog/2016/07/5-power-tips-get-recruitment-game-shape/
Publish Date: July 7, 2016 5:00 AM
---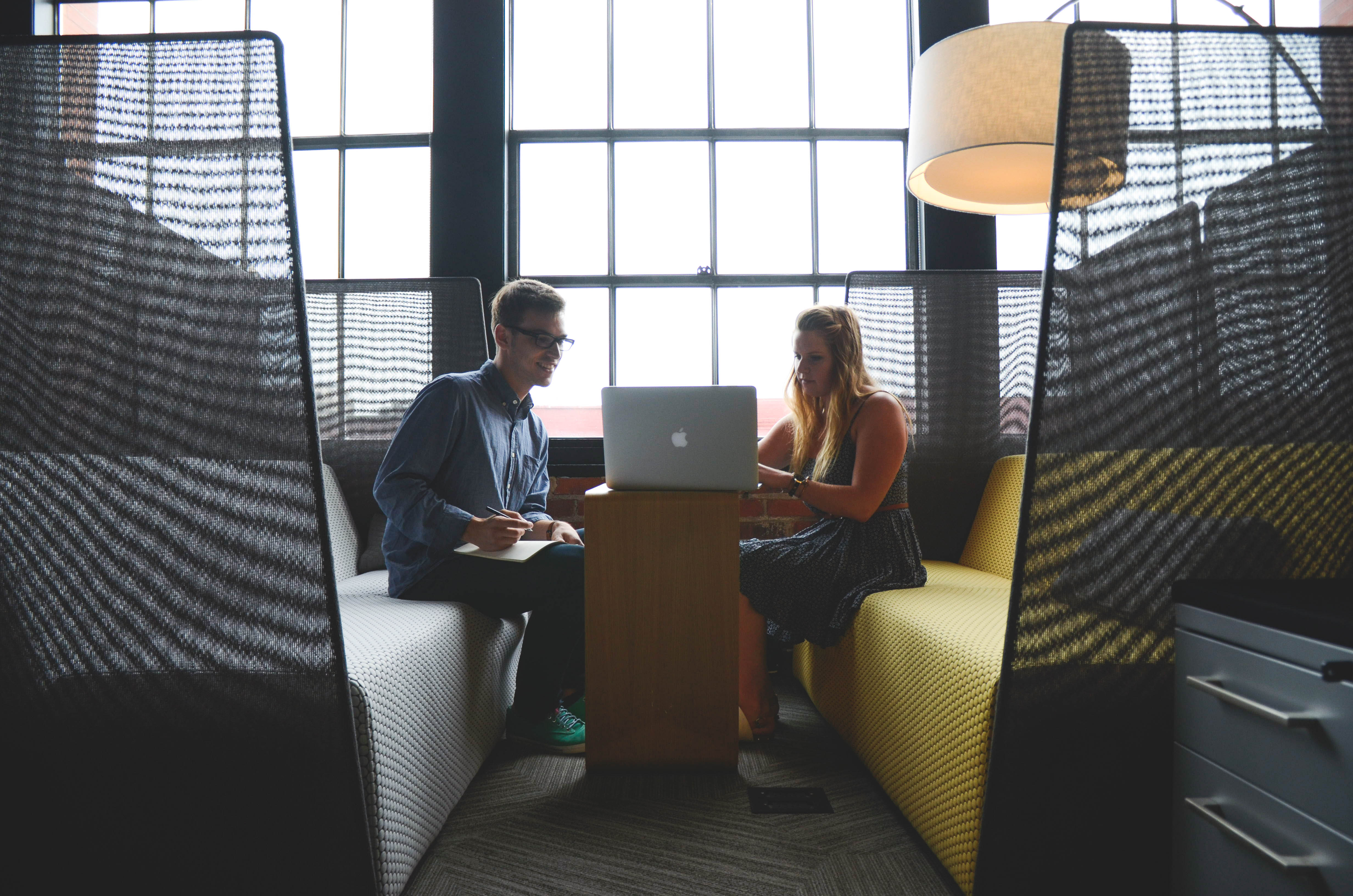 Public relations professionals can undoubtedly accomplish a lot in a day's work. There are still days, however, when it feels nearly impossible to cross off every task on the to-do list. As a PR pro, you understand this reality all too well. You constantly find yourself getting caught up in data entry. You spend hours digging up an old email thread for a client. Not to mention the times your team's own internal activity gets lost in translation.
These PR challenges are not uncommon, even for industry leaders. Fortunately for you, there are software solutions to help you manage, track, and monitor both your clients' and your agency's PR efforts. Perhaps that is why you are here. You are looking for the right PR solution to get the job done. You are looking for a technology that will not only help your agency grow but one that will also grow alongside your agency. You have considered alternative solutions such as Cision or Meltwater, but recently heard that a CRM system may do the trick.
The first step in choosing the right type of PR software for your agency is to evaluate your current workflow: What areas need to be improved? Do you need help with contact management? Do you need a system that will centralize your media lists? Do you need assistance building relationships with clients and media contacts? Do you need help managing your team? How about reminders to follow-up with your many contacts?
The most common types of PR software promise easy pitching, social media management, and media intelligence to help you analyze the impact of your campaigns. But which PR tools will help you with your media, client, and team relations?
Building and maintaining relationships are key to public relations. This can only be achieved, however, with consistent and effective engagement among your teams, media contacts, and clients. Your PR success will require enough time dedicated to nurturing relationships and building a mutual interest with reporters.
When time gets lost to the day, it can be hard to keep up on conversations. It can be difficult to personalize emails, call media contacts, and meet with your many clients. That is where relationship management software can come into play. PR relationship management software, also known as PR CRM, is tailored to agencies looking to ease their day to day processes and boost important client and media relationships. Similar to the many PR software offerings, PR CRM:
Replaces tedious spreadsheet nightmares
Serves as a contact database for all of your email and media lists
Hyper-targets your most influential contacts
Automates the pitching process
Streamlines news distribution
Tracks campaign activity
Provides insights into your campaign's success
Unlike some of the most general PR software systems, however, PR CRM software:
Keeps your teams tied together: CRM tracks your team's internal activity and interactions, helping you diminish double-pitching and repetitive email chains.
Prevents missed conversations: CRM automatically captures all email conversations and stores them in one, easily accessible solution so that you never miss an opportunity.
Enhances one-to-one media contact: CRM provides valuable insights into reporters' interests, histories with your agency, as well as who on the team a given reporter interacts with best.
Improves your pitches: CRM is equipped with reporter intelligence capabilities, allowing you get better responses from your pitches.
Manages ongoing relationships: You can get better at planning your pitches and following up with reporters through automated, proactive notifications and alerts from a CRM.
If you are looking to implement PR software into your agency, look for an easy-to-use solution that will help you get the most out of your relationships. If you are looking to update your current system, consider leveraging the capabilities of PR relationship management software, and put 'relationship' back into public relations.
Source: http://www.bullhorn.com/blog/2016/06/pr-software-vs-pr-relationship-management/
Publish Date: June 24, 2016 5:00 AM
---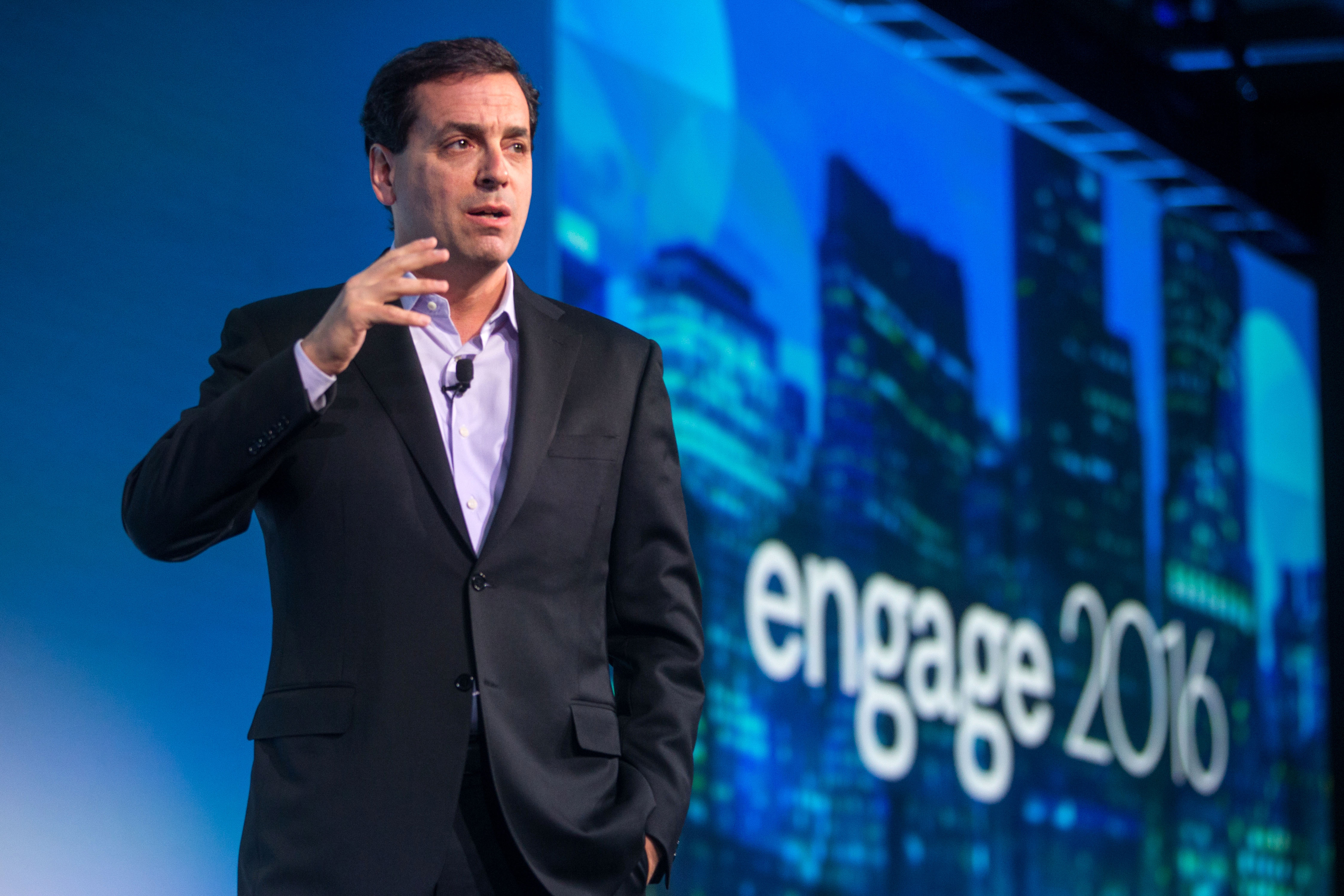 We're back for Day Two at Engage 2016!
This morning, author and sales expert Daniel Pink shared a powerful keynote on how sales has changed, and simple changes we can all make to be more persuasive.
Daniel Pink: To Sell Is Human: The New ABCs of Moving Others
How Sales Has Changed
When you think about sales, Pink says, think about selling in the broad sense of the word. Most of us, even if we don't have "sales" in our title, spend an enormous amount of time at work convincing and persuading people. Whether you're a boss trying to get your employees to do something in a different way or a staffing agency trying to sell a candidate on a position, we're all selling.
Here's the big idea: Selling has changed more in the past 10 years than it had in the previous 100.
For all of human history until now, we lived in a world of information asymmetry. The seller always had more information than the buyer. Buyers didn't have information, choices or a way to talk back. The buyer was at a disadvantage, which is why we've always lived by the code of "buyer beware."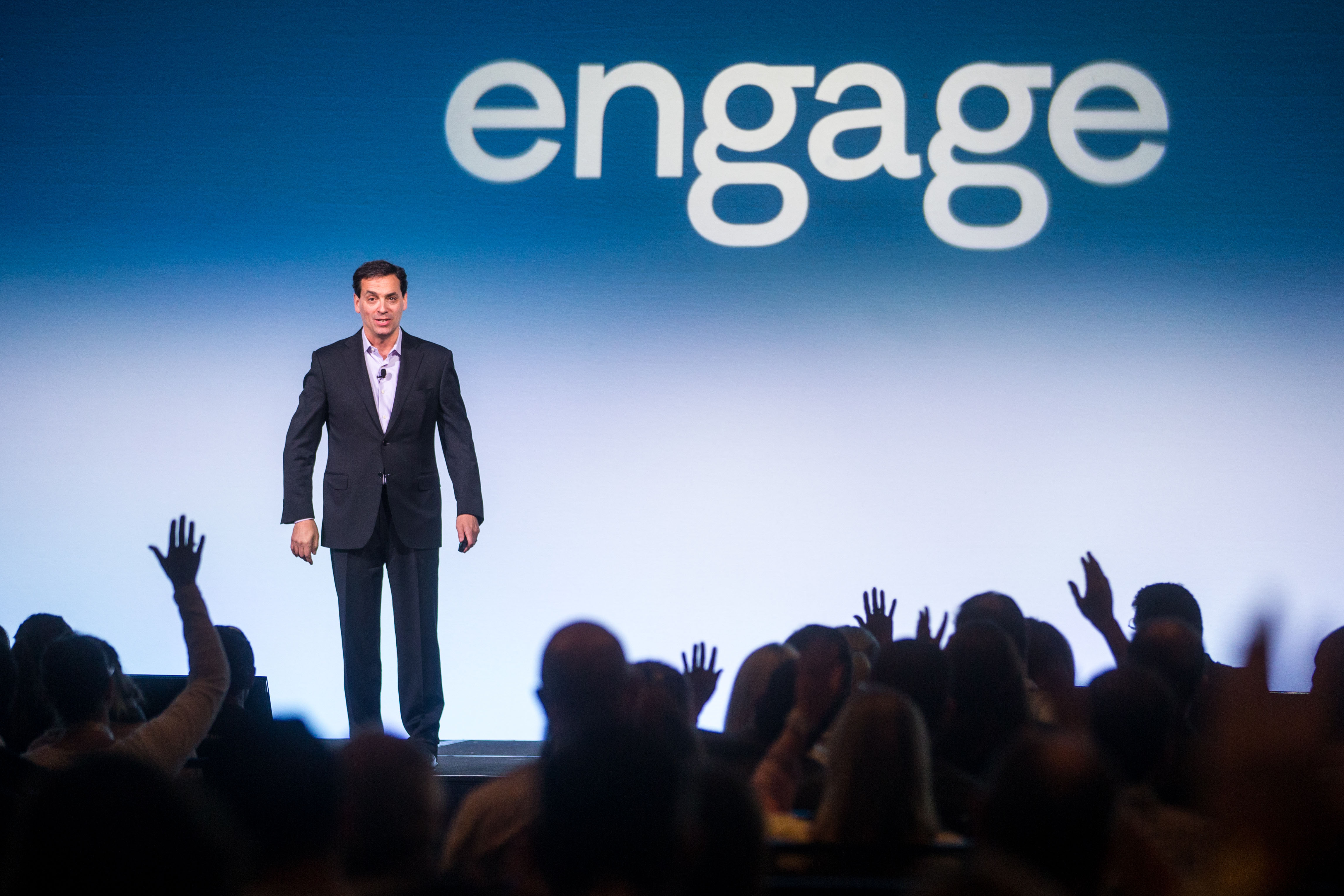 As a culture, we have a disdain for sales. We think it's sleazy, slimy, duplicitous and underhanded, because most of what we know about selling is rooted in that world of information asymmetry.
But do we live in that world of information asymmetry today? Pink's answer: less and less and less. We went through a huge shift, and it's a big deal. But the change happened so quickly that people haven't fully grasped the significance of what it means.
Now we live in a world where buyers have all kind of information, many different choices and lots of ways to talk back. The landscape has shifted dramatically.
The New ABCs of Moving Others
So, what do we do about that shift? Pink points to a recent explosion of behavioral science that asks micro-questions about persuasion and effectiveness. The science distills three effective approaches, he says.
In the old days of sales, "ABC" (Always Be Closing) made sense because buyers didn't have much information. But today, that ABC approach falls flat. Instead, he suggests a new "ABC": Attunement, Buoyancy, Clarity.
Attunement: Get out of your own head and see things from someone else's point of view. Take another perspective. Find common ground.
Buoyancy: If you work in sales, you face an ocean of rejection every day. For that reason, salespeople are usually tougher and more courageous than anyone else in an organization.
Humans hate rejection. It's not something we get used to. Buoyancy is about staying afloat in that ocean of rejection.
Clarity: Sellers used to have an information advantage. Now everyone has access to the information. Access isn't what sets you apart; curation is. Curating all of the information available and rooting out the signal versus the noise has become essential in most kinds of white-collar work, Pink says. People have tons of information deluging them. They need a curator (a financial adviser, a doctor, a great salesperson) to help them make sense of it.
A lot of people say, "I'm not really in sales, I'm a problem solver." But customers know what their problem is. Sellers can add value by identifying hidden problems — being problem finders.
4 Ways to Be More Persuasive
Pink shared four recent studies that highlight actionable takeaways for anyone who wants to be more persuasive.
1. Learn how to see things from others' perspective by dialing down your own feelings of power.
High-status, powerful people often are bad at seeing others' perspective. Lower-level people are great at it (for survival, since they don't control the resources).
You can increase your effectiveness by briefly reducing your feelings of power. "When we think about power, we think about a dial that only goes up. When we face resistance, we end up clicking up power. But sometimes to be persuasive, you want to click it down," he says.
2. Think like an "ambivert."
We often assume that extroverts are better sellers than introverts, but the data show that's just not true. Extroverts are more likely to apply for and get sales jobs, and get promoted in sales roles, but they're not actually more likely to have great sales performance. And extreme introverts aren't great sellers either. Instead, the best sellers are people in the middle: "ambiverts." Ambiverts know when to push and when to hold back. They're versatile. The good news is, most of the population is made up of ambiverts.
Daniel Pink was excellent, left with great action items #ambivert #BullhornEngage pic.twitter.com/9s6MzIPjHO

— Mark Agostinelli (@markagostinelli) June 10, 2016
Instead of worrying that you have the wrong personality type to be successful in sales (and if you want to know where you fall on the extroversion scale, take the assessment at danpink.com/assessment), you should focus on expertise, being a good problem solver and being more buoyant, Pink said.
3. Connect people to the WHY.
As sellers, bosses and teachers, we spend a lot of time focused on the HOW. But the evidence shows there's a lot of persuasive oomph in the WHY. If people know why they're doing something, they're more likely to do it.
4. Give people an off-ramp.
When we try to explain, predict and interpret others' behavior, we overweight their personality (who they are) and underweight their context (where they are). But if we want someone to do something, we don't need to change who they are. We just need to make it easy for them to do.
Love this! The way to be more effective is to be more human! @DanielPink #BullhornEngage pic.twitter.com/pGJhw1ZVC8

— Mikey (@mjplust) June 10, 2016
His closing advice: All of these sales tips are really about one thing — being a little more human. A world where buyers have more information (without that information asymmetry) is a better world to live in.
Learning from Super Speakers in Super Sessions
After the keynote, in our morning Super Sessions, we heard from two leaders who are thinking about how business is changing — and how the best organizations will change and thrive.
How the Future of CRM Can Help Your Customers and Your Business — Kate Leggett, Forrester Research
Be in shoes of your customers. It's about how they want to be engaged w/, not how you want to engage w/ them. @kateleggett #BullhornEngage

— Bullhorn (@Bullhorn) June 10, 2016
Modern CRM strategies let you engage with customers on their terms over a range of social, digital, and mobile channels. They can help you leverage vast amounts of interaction and transaction data to add value for customers.
Leggett's message: Customers want an incredible, customized experience from companies. They want companies to know who they are, what they've bought in the past, and how they've interacted with the company. They expect a differentiated experience, and providing those experiences is good for business and the bottom line.
It's about making the customer's life easy and valuing their time — about seeking opportunities to streamline the buying process and to make it as frictionless as possible.
A CRM platform can help provide those experiences, but only if you know how to get the data out of it and use those insights. When you're buying a CRM platform, she says, ask how to use it to provide differentiated customer experiences.
Most co's don't know how to get real value, comprehensive pic of customer out of #CRM. @kateleggett #BullhornEngage pic.twitter.com/mfyjHxVqW0

— Bullhorn (@Bullhorn) June 10, 2016
Innovative Leadership at a Growing Company — Susan Salka, AMN Healthcare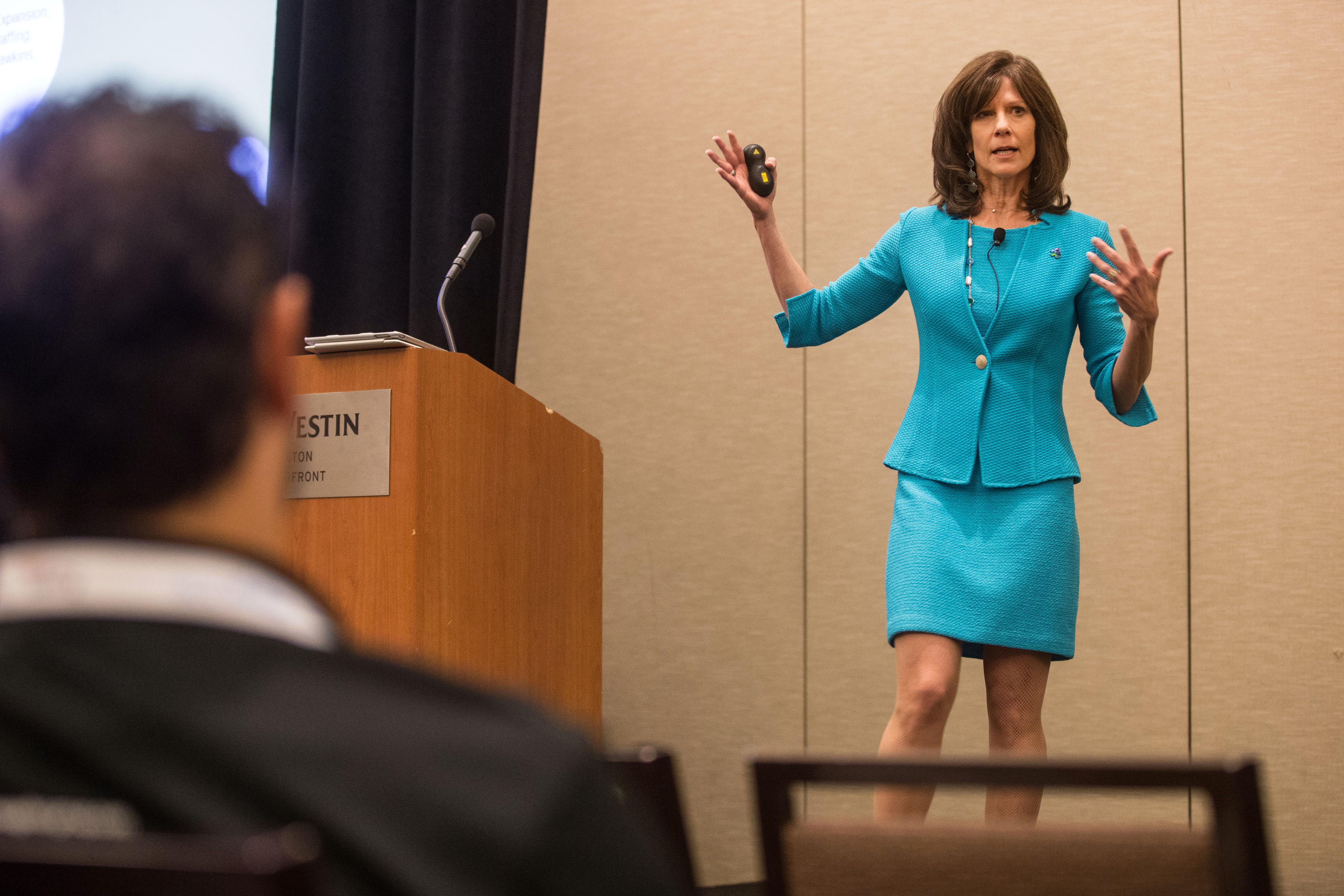 How do the best leaders dare to achieve success? They start by "showing up" – delivering value through their words, actions, and contributions, and by opening doors for others. AMN Healthcare President and CEO Susan Salka gave leaders eight tips she has learned throughout her career, both personally and professionally.
"Are you with me? Let's fail together!" – @SusanSalka @AMNHealthcare > Great reminder of role of failure in #leadership #BullhornEngage

— Leah McKelvey (@LMcKelvey) June 10, 2016
A few of our favorites:
Make it personal. Connect with your team on a personal level, and be willing to share a little bit about yourself. The more you can connect your organization's work and mission to your personal life, the better.
Create a personal board of directors to push, challenge and support you.
Show up. Leaders need to be role models for participation. If you want your employees to show up for a charity event you're sponsoring, all your leaders should be there, too. As a leader, make sure you're setting the tone for the rest of your team.
Thanks for making Engage 2016 great! Follow all of the Engage coverage on Twitter #BullhornEngage.
Source: http://www.bullhorn.com/blog/2016/06/engage-2016-daniel-pinks-new-sales-tips/
Publish Date: June 10, 2016 5:00 AM
---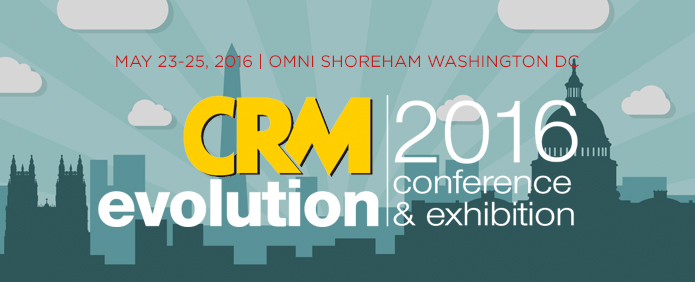 I was fortunate enough to attend the CRM Evolution conference in Washington, D.C. last week. Organized by CRM Magazine and chaired by the impeccable Paul Greenberg, CRM Evolution comprised three days of sessions and panels focused on future trends in relationship management technology. Even more importantly, the conference assembled the brightest and most influential minds in the CRM industry all under one sprawling hotel roof.
As a platinum sponsor of CRM Evolution, Bullhorn was proud to support the great work and conversations facilitated by this year's event. I managed to catch up with a host of analysts and influencers who have their fingers on the pulse of CRM.
Anticipatory Analytics
One CRM Evolution session that resonated strongly with me was Constellation Research founder Ray Wang's Wednesday presentation on building insight-driven customer experiences. Ray spoke about B2C technology advances that have dramatic B2B implications: water usage sensors for showers help hotels reward customers who conserve water with loyalty points, elevators with smart technology can identify which of your contacts are hanging out on a given floor, and mobile apps can observe your coffee consumption habits and tailor coupons and discounts to you based on continual A/B testing. This is the promise of "anticipatory analytics," and it's fascinating to us at Bullhorn.
Bullhorn is a predictive analytics powerhouse by nature of our Pulse intelligence solution, but we're also very dialed in to the potential of the Internet of Things (IoT) to revolutionize how businesses and business users operate. Mobile, for instance, isn't just a device or a means to an end – it's how you remain effective in motion. What's special about your phone isn't its series of wires and plastic casing – it's what it frees you to do. Great CRM solutions allow you be to be human and engage interpersonally by eliminating your need to interact with machines. No more data entry, no more manual analysis. The robots serve you – you don't serve the robots.
Moments of Wow
Another session that I felt was an absolute must-see was the CRM influencers panel hosted by Paul Greenberg on Tuesday morning. CRM thought leaders including Brent Leary, Kate Leggett, Marshall Lager, Denis Pombriant, Rebecca Wetteman, Michael Fauscette, and Jesus Hoyos discussed trends in CRM and did a fantastic job of very quickly differentiating between surface-level business speak and actual, needle-moving ideas.
For instance, companies often speak of the need to "delight" customers, but the concept of "delighting" anyone can imply a slippery slope of ever-improving, eventually unsustainable service levels. The panel concluded that companies should aim to avoid dropping the ball as far as customer service is concerned, and facilitate a degree of responsiveness, reliability, accuracy, and efficiency that enables customers to move on with their day instead of viewing interaction with your company as a roadblock.
In other words, create a customer service experience that is, first and foremost, competent. By creating a dependable path for your customers, you open the door to delight, especially if you intersperse an efficient experience with "moments of wow" (a term from Monday's keynote speaker, Dennis Snow). A "moment of wow" is exactly what it sounds like: a micro experience that reminds human beings that they are special, unique, and human.
Open Concept
The final standout session that I saw came from Bullhorn's very own Gordon Burnes, chief marketing officer, who hosted a solution session on the move towards radical transparency and open concept CRM. At Bullhorn, we live the open concept life in every capacity: we have an open concept office that engenders true, unfettered collaboration, and we create open concept software that unlocks the silos of email communication and democratizes it for the purpose of organization-wide intelligence and relationship insight. The benefits you can get from embracing openness align well with business success: staying one step ahead of your customers, knowing who has the best relationships internally and externally, identifying the ripest opportunities, and gaining prescriptive insight into what you should be doing next to close a deal or grow a relationship.
Gordon's presentation focused on the "doom loop" of status quo relationship management: data that gets locked down within emails (leading to a potential loss of knowledge when account reps leave an organization), siloed departmental walls that prevent effective cooperation between marketing, sales, customer service, and other functional areas, and manual data entry, which creates an incomplete, wildly disparate, conjecture-based view of customer relationship health. This status quo is entirely the opposite of what businesses need and what human beings want in order to engage with their prospects and customers. We've too long held information hostage instead of liberating it and gleaning anticipatory intelligence from it.
We're tremendously excited for what the future holds in the relationship management technology space, and we're at the forefront of bringing many of the trends discussed at CRM Evolution to fruition from a software perspective. But what we're most excited about, and what always excites us, is the prospect of helping our human customers leverage the software we create to do what they do best: be wildly effective, tremendously engaging, and ultimately successful humans.
Source: http://www.bullhorn.com/blog/2016/05/crm-evolution-human-evolution/
Publish Date: May 30, 2016 5:00 AM
---
How do you measure recruiting productivity? Most firms track fill rate, hit rate, and time-to-fill, but it's important to have a truly comprehensive view into your team's activity. And that means going beyond baseline ratios. If your firm regularly tracks volume totals like job orders, submissions, interviews, and placements, you can find inefficiencies without relying standard measurements of success. Divide placements by interviews, for instance, to evaluate the quality of the candidates you submit to clients. Or divide submissions by total job orders to determine if your recruiters are spread too thin to devote sufficient time to each opportunity.
Company-wide understanding of recruiting productivity benefits everyone. Leaders can use both traditional and advanced metrics to get the most possible efficiency from their recruiters, and recruiters themselves can reflect on their own contributions with a quantitative eye. But what practical actions can recruiting firms take with activity ratios at their disposal?
1. Coaching
Every recruiter has his or her personal biases and preferences when it comes to getting work done. Some of these preferences are near universal: when asked to rank fill rate, hit rate, and time-to-fill, 57 percent of respondents from staffing and recruiting firms ranked fill rate as the most important metric. But recruiting managers must recognize the need to step in when recruiters aren't effectively managing their strengths and weaknesses, especially if the problem is influenced by reliance on insufficient metrics. Fill rate, for instance, is obviously important, but it's even more important to know why a recruiter's fill rate is exceeding or failing to meet expectations. And that knowledge can remain hidden if you don't go beyond the basic ratios.
2. Structure for Visibility
Do the recruiters on your team know how their fellow recruiters are performing against their goals? Total visibility and transparency into performance and progress are scary ideas, but they're also highly beneficial for recruiting companies. But this kind of visibility can really only be grasped by using world-class technology, like a recruitment CRM. Without the deep relationship-based insights that industry technology like this can provide, your firm might be left in the dark.
3. Financial Correlation

Staffing activity ratios exist for good reason: they have the power to indicate success and light the path along the way. Of firms that had a fill rate of less than 50 percent in 2015, only 37 percent exceeded their annual revenue goals. On the other side of the coin, of firms whose fill rate was at 50 percent or higher by the end of 2015, 46 percent exceeded revenue goals. If you can effectively communicate this message of positive financial correlation to recruiting success to your team, you could drive greater motivation (especially if recruiter compensation has a direct relationship with firm performance: 90 percent of recruiters expect their compensation to increase in 2016).
Wendy Kennah, Director of Recruiting for Procom, recently began to use an applicant tracking system to "combine performance activities with actual financial data to show how recruiters can hit financial targets by working towards activity metrics." This practice led to Procom's "most successful year to date" in terms of recruiter performance. Your firm can do the same if you take the proper steps.
To read more about how you can improve your recruiting team's productivity with activity ratios and other tools, download 3 Ways to Increase Your Recruiting Team's Productivity today!
Source: http://www.bullhorn.com/blog/2016/05/recruiting-process-activity-ratios/
Publish Date: May 26, 2016 5:00 AM
---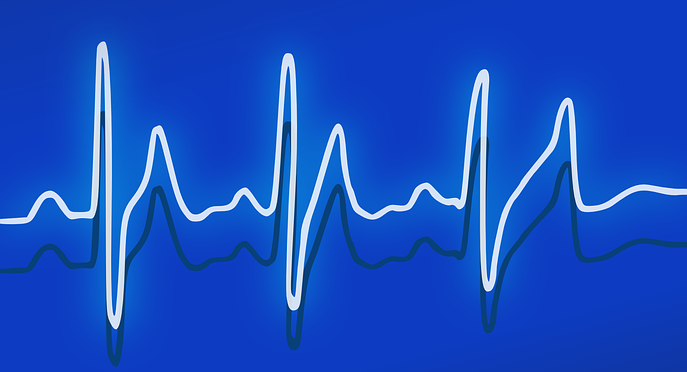 There are a variety of advantages that companies look to gain when they invest in a CRM system. A single view of all client data, improved customer experience, lead management, and an increase in sales rep productivity are just a few of the reasons that companies deploy CRM systems. A sales leader can leverage CRM to drive sales process and opportunity qualification, as well as provide accurate forecasting guidance to their company's stakeholders (leadership, board, investors). Experienced sales leaders know that despite the promise of CRM, an accurate sales forecast is not a mere output from the system. But effective sales leaders can leverage the data that is provided to them by CRM and their experience to zero in on where their team will "land" with bookings or revenue in a particular month, quarter, or year.
There is an outdated paradigm, however, that limits the value companies can expect to extract from CRM. It has to do with the reliance upon manual data entry, and it usually sounds something like this: "If it's not in the CRM, it didn't happen." Most seasoned CRM users are familiar with this dated mantra, as well as the implication that consistent CRM activity input is neglected at their own risk. It's also common knowledge that this task is one that most salespeople hate. Perhaps this contributes to Forrester's claim that 70% of CRM projects fail to live up to expectations due to lack of user adoption.
What if a CRM were able to provide the value that all hope to gain from it without being forced to rely on manual data inputs? Wouldn't we rather have our sellers in front of clients and prospects performing high-value sales activities than wasting time on menial data entry tasks? Wouldn't it be great to more effectively determine the likelihood of a deal closing based on real client communication instead of relying on an interpretation of what we think will happen?
At Bullhorn, I leverage our patented Bullhorn Pulse technology, which automatically captures communication with our customers and prospects. I can easily determine who we're talking to, what we're talking about, and when we've had a conversation.
This knowledge allows us to do two things:
We put the focus on the go-forward strategy and tactics to win these deals, rather than the sales team spinning cycles to get everyone up to speed on what's happened since the last update.

We increase the likelihood to win deals with the quality filter of Pulse. Take a look at a

typical weekly forecast call exchange:
Sales leader using traditional CRM: "Dave, what's the latest with ABC Corp, is that deal still in your commit?"
Dave (a sales rep) – "Definitely, we nailed the demo, have a solid business case, and my champion says he's going to get it done this month."
This sales leader is almost entirely reliant on direct communication with his sales team to gauge deal progress and estimate the chance that certain deals will close. But how would that reliance be affected by a tool like Pulse?
Sales leader leveraging CRM + Bullhorn Pulse – "I see we're well engaged with IT, good dialogue there (positive tone in the 4 emails, 3 texts, and 5 phone calls there over the last 2 weeks). Where are we with the business owners and procurement? Let's talk about how we're going to get in front of them."
This sales leader, who uses CRM software aided by Pulse technology, can see directly into his team's active deals and has granular visibility into every instance of communication. He can proactively assign tasks to his sales reps, because he knows the exact status of each of their deals, and he can oversee deal progress with just a few clicks.
We call this automatic capturing of communications with customers and prospects Automatic Data Capture. It enables radical transparency in your business and it is unique to Bullhorn, but this technology can also be leveraged on top of your existing CRM platform. It goes well beyond making forecasting more accurate for sales leaders. It helps you understand who from your company is most engaged with which people at your prospects and customers, and it can play a transformative role in your revenue growth. Best of all, it doesn't burden your sales staff with data entry – in fact, it relieves them of much of their existing data entry burden.
If achieving these sorts of gains is something your company might benefit from, Bullhorn Pulse might be a great fit for you.
Source: http://www.bullhorn.com/blog/2016/05/number-quarter-vp-sales-perspective/
Publish Date: May 24, 2016 5:00 AM