Business Systems UK Ltd - ContactCenterWorld.com Blog
Another day another regulation: Identifying Risks before they happen with Call Extraction
As data regulations continue to tighten, trade reconstruction has become a priority for compliance managers in the financial sector. No longer is it enough simply to record telephone transactions and keep them filed away in a database somewhere, just in case. With the stakes for data and privacy infringements higher than ever, compliance demands a proactive approach, the ability to turn call recording into actionable 360-degree insight so risk factors can be spotted and issues resolved before they happen.
One of the scenarios compliance may come across is how to integrate sophisticated analytics platforms with legacy call recording systems for effective data extraction - which is where a tool like Wordwatch comes in.
Let's take an example. Helen is Head of Compliance at a large multi-national bank. She knows full well that the implications of MiFID II regulations require a more proactive approach. Despite her organisation handling thousands of calls and communications every day, she recognises the need to have eyes on exactly what is happening across all trades so she and her team can identify potential risks at the earliest possible moment.
Helen has just implemented a bespoke trade reconstruction/analytics tool. She wants to integrate it with her call recording data monitor for certain 'high risk' words and phrases. When the analytics platform picks up on these phrases, it can automatically extract the relevant communications, reconstruct the trade and provide Helen's team with all the information they need to take decisive preventative action.
But Helen is running into problems. Because the call recording system used by her bank is a few years old, it is difficult to find up-to-date trade reconstruction tools compatible with it. In addition, her organisation uses a number of different interaction recording systems that don't talk to each other - for example, landline, mobile and IM - making attempts at gaining complete insight more complicated.
The integration process for this will have to be done manually, a lengthy, cumbersome process. It will mean taking live systems offline, and due to its complexity the likelihood of human error is high. She also has the issue of systems from multiple vendors and she is looking for a solution that will work across multiple platforms.
Call Extraction With Wordwatch
Wordwatch provides the answer to Helen's dilemma. Wordwatch is designed to extract call data from any recording systems (regardless of location or age) so it can be used in other applications - like, for example, analytics engines and trade reconstruction tools. Its key benefits are:
It is vendor agnostic: Wordwatch's extraction module will retrieve calls from any platform, be it legacy, mobile, cloud-based or on-premise, and export it into any analytics engine. It can extract audio and metadata from several systems at once while they are still running and retains all data in its original file structure and format.
It automates the extraction process: With Wordwatch, there is no lengthy manual integration between call recording and analytics tools. Set up can be completed while the call recording system is still live and leads to faster, more cost effective data retrieval. Bulk exports happen in close to real time to enable proactive analysis and intelligence.
For Helen and for all trading floor compliance managers, Wordwatch provides peace of mind and allows her to create a safety net to mitigate against risk. By having an extraction engine that is automated and vendor agnostic, Helen will have complete flexibility on how she wishes to analyse her data and what data she needs analysed. The open compatibility with other platforms also means Helen can choose to switch her call recording and/or trade reconstruction solution anytime she likes, future proofing her bank's investment.
Wordwatch Extraction is one of four modules in the suite that also includes Replay, Store and Report. To find out more about how WordWatch can help you, please get in touch with us today.
Source: https://www.businesssystemsuk.co.uk/blog/2018/09/18/proactive-call-extraction-identifying-risks-happen/
Publish Date: September 18, 2018 5:00 AM
---

---
Can I integrate an existing legacy call recording system with a modern, up-to-date solution?
Yes this is possible. With a multi-vendor centralised voice recording replay portal, this solution will sit on top of any existing legacy (and also live) call recording systems. A solution such as this is able to access calls from multiple call recording systems, regardless of age, manufacturer or geographic location. This unique portal sits above live and legacy systems (cloud or on-premise), providing a single point of access for all recordings.
---
What are some of the benefits of simplifying your call recording infrastructure?
Eliminates support costs by only having to maintain one solution instead of multiple
Lower cost of ownership by eliminating internal resources dedicated to managing obsolete systems
Drives genuine competitive advantage through faster and more efficient call retrieval with one single user interface
Ability to manage retentions across multiple call recording platforms from a single point of access
---
What are some of the issues associated with having legacy call recording systems?
Legacy call recording systems can pose a number of different issues. Most common ones include:
Manufacturers ceasing support for the call recording system
Missing important product updates
Security vulnerabilities
Risk of component failure with no immediate resolution
Integrity and availability of recordings
---
Am I able to access my old call recordings if my system reaches end of life? (EOL)
If your system reaches end of life (EOL), accessing old call recordings is still possible, but a number of risk factors need to be considered. Once a system reaches EOL, many manufacturers cease support, meaning that if your system were to experience any problems it will be much more difficult and expensive to fix them and you could risk losing your recordings.
Additionally, it's important to consider security and network vulnerabilities. As manufacturers no longer release important updates to EOL systems, this can leave them exposed to potential security breaches.
---
Is it more cost-effective for me to upgrade an old call recorder when it reaches end of life, or should I be looking at a new call recording system?
Both options are viable.
The benefits of upgrading your existing call recorder are:
Leverage existing licenses on your legacy system to get preferred upgrade pricing.
Some manufacturers offer integration of legacy calls into an upgraded call recording solution.
However, looking at a new call recording system is also important to consider in instances where you may have multiple live call recording platforms from different vendors. In this scenario, a unique portal (Wordwatch) can act as a single point of access to these systems. Once a system reaches EOL, the audio will still be accessible without relying on the legacy call recording platform.
The portal safeguards your legacy data and removes the risk and cost of any legacy hardware maintained on the estate, saving support costs and upgrades, ultimately being the most cost-effective way to upgrade your old call recorder.
---
How would I extract my calls from an old call recording system?
Call extraction from old call recording systems can be achieved by a bulk export functionality which can automate extraction schedules from existing systems.
As part of the extraction project, a consultancy phase will ascertain the call volumes and data sizes. A bespoke process will then be created to extract the call metadata into a voice legacy retrieval platform such as Wordwatch. This metadata will index the storage location of the audio allowing Wordwatch to facilitate playback instead of relying on the legacy call recording platform.
Once the recordings and metadata have been extracted, you also have the option of inputting them into another system; for example a bespoke analytics and reporting engine.
---
Is there a way to extract data from my old legacy call recording system and keep the same file format?
Yes. With a unique legacy call recording retrieval and replay portal, call recordings can be kept in their original file structure and format, eliminating the risks related to the integrity of the recordings.
---
Some of my call recordings are stored on tape. What does the process of moving recordings from tape to a digital environment entail?
When moving call recordings from tape to a digital environment, the process should firstly be carried out in a secure environment where tapes can be stored and access to these tapes are only granted to those involved in the process, thereby avoiding tampering or loss of data.
The actual retrieval process starts with the tapes inserted into the retrieval server/logger. This can take anywhere from one to twelve hours depending on the tape type and size, number of recordings and any damage which may have been inflicted to the data.
Before retrieval a note of the date, time, folder name and tape number are kept in order to correctly match the data and find recordings once the migration is complete. The administration of each tape can take one to two hours.
---
What are some of the risks associated with having call recordings stored on tapes?
Tape Quality: If the tape is in poor condition, there is a high chance of not being able to retrieve calls. Tapes are prone to fast deterioration. If you have tape recordings that have been stored for longer than five years, it's definitely time to think about retrieving the data stored on them as soon as possible.
Physical Space: Tape recordings take up physical space, and so they need to be kept in a secure location where they cannot be tampered with. Creating and maintaining safe physical environments, often result in elevated costs.
Accessibility: To find a specific tape recording, someone has to look on which tape the recording has been stored, then physically find the tape, put it in the appropriate audio machine and listen back to all the recordings to find the one needed. This process is likely to take days. It also adds to the wear and tear of tape degradation. Due to stricter regulations such as MiFID II, retrieving call recordings related to trades are now a serious FCA requirement and time constraints should not be an added risk.
f you need more advice on your call recording system then contact our team who can offer best practice advice and simplify your concerns
Source: https://www.businesssystemsuk.co.uk/blog/2018/09/17/legacy-call-recording-faqs/
Publish Date: September 17, 2018 5:00 AM
---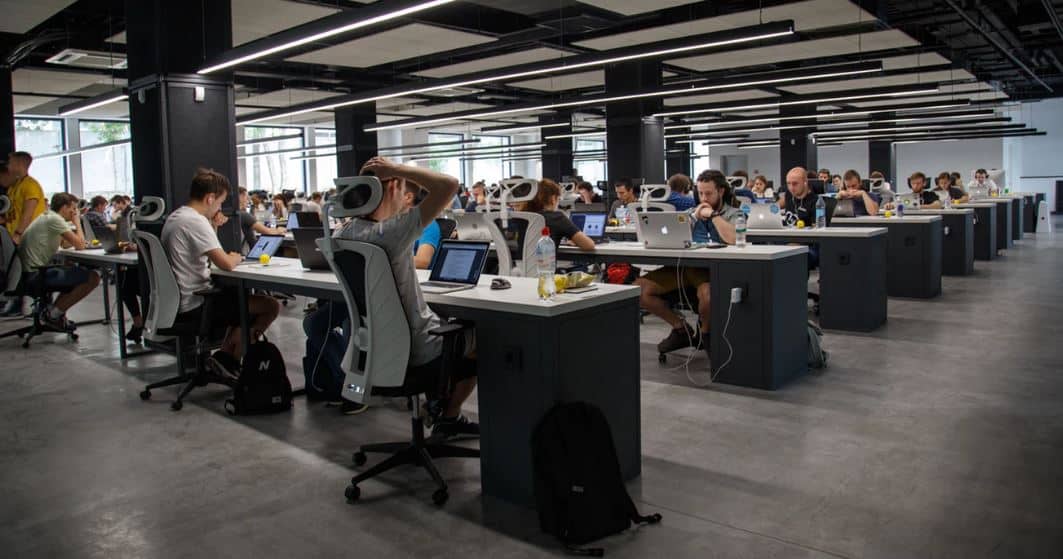 Is your Workforce Management still fit for purpose? If your WFM solution is up for renewal, stop and think if it's really working for you
Although the initial cost of implementing a workforce management solution may appear large, a quick return on investment can be achieved by not only significantly reducing the amount of time spent creating forecasts, schedules and reporting, but also by being able to create accurate forecasts that ensure you have the "right person, right place, right time" and avoid overstaffing whilst providing a great service.
With the emergence of new technologies, customer expectations regarding how and when they wish to get in touch with a contact centre have increased substantially as well as their expectations on the quality of the service received. In order to meet these expectations having the right number of agents, that are multi-skilled, flexible and available to support customer demand on a number of different channels, plays a crucial role in ensuring service levels are met.
Nonetheless, employee satisfaction and work-life balance now have a greater focus than ever. Workforce Management Tools can improve employee engagement with features such as mobile apps where agents can view schedules from anywhere and automatically trade a shift and book a holiday when needed. This can result in happier more engaged staff thus lowering attrition and improving flexibility around business requirements. Moreover, giving employees the ability to request a last minute holiday if needed can significantly reduce absences. In fact, one of our Contact Centre customers recently quoted a 50% drop in absence since implementing the system.
The cost savings attributed to more accurate forecasting, improved employee engagement, time saved generating schedules and monitoring adherence, will far outweigh the implementation cost and servicing of the tool.
Here are just a few ways a Workforce Management can improve how a Contact Centre is run and help make significant cost savings at the same time.
More dynamic ways of scheduling:
Workforce Management tools can introduce more dynamic ways of scheduling such as agent availability to work, preference-based or rotational scheduling. The speed in which a tool can allocate the best shift for your business far outweighs what can be achieved without one both in terms of efficiency and the time taken.
Detailed insight
Drilling down into your statistics can be time-consuming and complex. The reporting power and granularity (down to 15 minute intervals) a tool can give you are both more insightful than a manual method and significantly reduces time-related cost. Your planning cycle becomes more efficient and problems get identified before they become major issues.
Not only that, you can use it to quickly create reports and drill into your historical data and use it for future scheduling, for example analysing data from past bank holidays to help you plan for future ones.
Improvement in Forecasting Accuracy
Forecasting accuracy in terms of volume and profile at different levels is hugely challenging without a Workforce Management Tool. A centralised location for data analysis, using the latest algorithms and profiling, volume predictions based on real quality/validated data are one of the key benefits in ensuring your contact centre is not over or understaffed.
Powerful Algorithms
The accuracy and power of a Workforce Management Tool algorithm (such as Erlang A, C) across multiple channels (i.e chat, email, phone) taking into account number of simultaneous chats, emails handled within targets, ensures industry-leading calculations with the click of a button across your call centre.
Re-Optimising when the unexpected happens
Unforeseen situations, such as higher than expected staff absence or a sudden increase in call volumes, can be difficult to react too. The built-in features in a Workforce Management tool, allows you to quickly identify the issue and find a resolution before it becomes a bigger problem. For example moving breaks, adjusting shifts and activities can cover service level shortfalls without the need and added cost of overtime.
Keeping your agents in line with the plan
Once your plans are in place and schedules are published, ensuring your agents follow that plan can be a huge challenge. Real-time adherence via a Workforce Management Tool will help identify agents out of adherence who may need extra support or training and prevent the derailment of your plan. Moreover, the ability to looking back at historical adherence helps engage agents and team leaders in committing to the overall plan.
Reduction of Attrition Costs
High attrition rates present a major cost to a Contact Centre due to the associated re-hiring and training costs. In-built self-service for agent holidays and shift exchanges can help provide better work-life balance for agents. Moreover adding gamification, for example giving awards around adherence achievement or quality/CSAT scores can add to employee engagement and increase the propensity for a longer tenure.
If your current WFM solution is not helping you create accurate forecasts in order to deliver great customer service, it might be time to reconsider what other options are available for you.
Source: https://www.businesssystemsuk.co.uk/blog/2018/08/21/upgrading-workforce-management-software-really-pay/
Publish Date: August 21, 2018 5:00 AM
---

Are you considering Workforce Management? Do you have a number of questions that need to be answered first? With a wealth of experience under our belt, we address the most frequently asked questions when it comes to Workforce Management technology.
Our team of consultants are here to help. If you need advice on Workforce Management, whether it be exploring Workforce Management for the first time or upgrading your existing system, get in touch. Our Workforce Management solutions are deployed across some of the largest Contact Centres in the UK, with customers are using our tools to ensure efficiently plan, forecast and schedule the workforce required on a day-to-day or hour-to-hour basis.
Do I need Workforce Management?
Depending on the size of the contact centre, setting up schedules can be far too complex to be handled in a simple spreadsheet, and this is where Workforce Management, with advanced planning and forecasting features, comes in.
---
How long will it take for me to get a return on my investment?
This can depend on a number of different variables such as how many agents you have / if you used to use excel/ how flexible your staff can work/ if you are currently under or overstaffed.
---
Can I use historical data to help build my forecasts with a Workforce Management system?
Yes. With many Workforce Management solutions, you can use the data from your telephony switch and/or upload data in a set format from a file.
---
Can I build and compare "what if scenarios" so I can make an informed decision when planning ahead?
Yes this can definitely be done with a workforce management tool where you can easily build scenarios and compare.
---
Do some Workforce Management tools make use of a mobile app for users?
Yes, and this includes push notification for significant schedule changes encouraging flexibility and empowerment for both agents and contact centre supervisors.
---
Can it work with my different customer contact channel types such as chat and email as well as phone? Will the tool evolve with my business as we bring more channel types on-board in the future?
Yes, some Workforce Management solutions will not only accurately forecast and schedule your call volumes but will also do the same for other customer contact types such as email and chat.
By entering the below details for example the tool can accurately predict staffing requirements for email and chat customer contact types:
Parallel tasks (For chat agents the number of chats completed at the same time)
Handled within (For email agents - Target for email completion)
---
Can the tool work with multi-skilled agents?
Yes, the tool can schedule agents across different skills and channels within the same day based on where your demand requires it. In addition, proficiency can be built in which reflects the ability of an agent at a given time period.
For example, a new agent will be less proficient on a particular skill than an agent with long tenure.
---
Would my agents be able to view schedules in advance?
Yes with Workforce Management solutions you can create forecasts years in advance but publish for let's say a month only, meaning creating and publishing dates for forecasts can be different.
---
Do Workforce Management tools have any real-time functionality so I can manage adherence to my plans?
Yes, some Workforce Management systems have a dedicated real-time module. This means you can tailor alarms to proactively spot issues before they become more significant
---
Do Workforce Management tools have reporting functionality?
Yes, many Workforce Management solutions have a dedicated reporting module. This means you will be able to run reports from site/department/team and agent levels.
---
Can tools handle holiday and overtime requests?
Yes, Workforce Management tools mean agents can book holidays or overtime requests by the mobile app or desktop. As an alternative, requests can also be fully/part automated or manually approved.
---
Can I re-optimise on the day?
Yes and you can isolate certain activity – i.e.: choose not to optimise (move) any coaching sessions as you don't want them altered for that specific day.
---
Can I use previous days or call profiles to build my forecast for events that impact my business?
Yes you can build in not only the volume but the profile of when you are likely to reach these volumes – I.e.: a spike in the morning or drops in the evening.
---
Do Workforce Management tools handle shift trading?
Yes based on rules set up this can be automated or the decision for approval sent to the planner.
Source: https://www.businesssystemsuk.co.uk/blog/2018/08/13/workforce-management-faqs/
Publish Date: August 13, 2018 5:00 AM
---

Interactive Voice Recognition (IVR) technology was hailed as a major breakthrough for contact centre operators. With software that can interpret and act on cues from speech in natural usage, it brought about the opportunity to automate large chunks of call processing.
With IVR making a range of self-service options available over the telephone, there is no longer a need to have an agent answer every call. Average costs per call have therefore fallen, while agents freed from handling basic queries can be deployed to focus on adding value through exceptional customer service.
There was just one problem - customers didn't like IVR.
Mistakes were made with first generation IVR platforms. There was too much of a rush to automate everything, ignoring the fact that customers might prefer to speak to a person. Early versions of the technology could be clunky, failing to interpret requests and instructions because of differences in accent and pronunciation.
Perhaps the biggest complaint from customers was that it too often slowed down resolution, rather than improve efficiency. If it turned out their query couldn't be handled by the IVR and they had to be transferred to an agent, they would be put on hold in a queue, meaning going through the IVR was effectively a waste of time.
And in systems where IVR was used to route calls based on information given at the start of the call, customers would be annoyed when they had to repeat their details all over again when they did get transferred to an agent.
Fortunately, technology has come a long way since then. The latest cloud-based systems are accurate, agile and efficient, capable of being integrated fully with other contact centre systems to streamline operations.
They can also be customised to adapt to the specific needs of each contact centre, allowing businesses to focus on shaping positive, high-quality customer experiences rather than just cutting costs. Even if you have agents operating across multiple sites, no problem - cloud IVR offers a simple solution to delivering a consistent, centralised experience across all.
Here are four key ingredients for creating an IVR platform that will add to, not detract from, customer satisfaction in your contact centre.
Automatic call back
From the perspective of improving the overall customer experience, one of the key additions to the latest IVR technology is automatic call back. When the intelligent software recognises that a query cannot be resolved through self-service, it triggers an offer to have an agent call the customer back as soon as someone is free. This saves them having to sit in a queue and is the kind of added convenience that helps to build trust in IVR.
Offering choice between self-service and speaking to an agent
Another big improvement with IVR systems is there is no longer an assumption that customers are happy dealing with an automated self-service platform. As with automatic call back, offering a choice between speaking to an agent or continuing through the self-service option early in the call shows courtesy and a commitment to personalised service.
IVR integration with ACD
One of the key flaws with early IVR design was that there were no means of sharing information with the automated call distributor (ACD). That meant when a call was routed to an agent, customers would have to repeat all of their details again - making them wonder why they gave them to the IVR in the first place. Modern IVRs like the NICE CXone self-service platform fully integrates with ACD so when a customer provides details at the start of the call, these are automatically shared with the agent.
IVR integration with CRM
As companies look to personalise service at every opportunity, customer relationship management (CRM) systems are becoming increasingly important in the contact centre. CRM gives an agent information about all previous contact with a particular customer so they can pick up the thread of queries quickly and offer more efficient, relevant service. This also applies to IVR and automated service systems, too. With IVR, for example, standard greetings can be changed based on recent interactions. If the CRM contains details of a purchase the day before a call, the IVR greeting could be something like "Are you calling about your new product," with the menu of options changed accordingly.
With these features, IVR plays a key role in improving customer experience in the contact centre. Having shaken off the 'annoying' tag, IVR is now a key tool in making service more streamlined, consistent, responsive and personal.
Get in touch today to find out more about how Business Systems can help you implement an IVR solution that ensures customer satisfaction, not frustration.
Source: https://www.businesssystemsuk.co.uk/blog/2018/07/26/4-steps-creating-ivr-programme/
Publish Date: July 26, 2018 5:00 AM
---

Business Systems (UK) Ltd are pleased to announce their partnership with NICE inContact, presenting CXone - a unified cloud customer experience platform allowing organisations to act smarter and respond faster to ever-changing consumer expectations.
To find out more about the Business Systems offering for CXone, please talk to our team on 0800 458 2988 or visit our page.
Salt Lake City, March 22, 2018 – NICE inContact, a NICE (Nasdaq: NICE) business, today announced the availability of NICE inContact CXone in Europe, with redundant data centers in Frankfurt and Munich, Germany to give organizations regional access to a complete suite of cloud applications that serves local needs and enables organizations to comply with new European GDPR data security regulations effective May 25, 2018. CXone—the world's #1 cloud customer experience platform—is built on a global Open Cloud Foundation that powers customer experience innovation in the contact center with Omnichannel Routing, Workforce Optimization (WFO), Analytics, Automation and Artificial Intelligence.
"NICE inContact CXone gives European companies one unified suite of customer experience applications," said Paul Jarman, CEO of inContact. "CXone delivers one experience in order to keep contact center operations running smoothly and efficiently with all applications on one cloud to keep customer service teams productive and engaged."
Additionally, as part of this European expansion, CXone is available through direct sales teams and through Verizon, RingCentral, FUZE, Business Systems (UK) Ltd, Webhelp, Activeo and other partners. NICE has eleven offices in Europe with locations in United Kingdom, Germany, France, Netherlands, Spain and Switzerland.
In 2017, a leading European hospitality company selected NICE inContact to replace multiple systems with one cloud platform to support more than 1,000 global agents. NICE inContact cloud contact center solutions are used by thousands of agents in the United Kingdom and 10 other countries across Europe.
Around the world, CXone is used by more than 250,000 agents operating in over 100 countries. With CXone, organizations get pay-as-you-go pricing accompanying a fully-scalable, elastic solution that flexibly meets growth and seasonal fluctuations according to company needs. NICE inContact CXone delivers the industry's best uptime of 99.99.
Source: https://www.businesssystemsuk.co.uk/blog/2018/03/29/4353/
Publish Date: March 29, 2018 5:00 AM
---

It has become apparent that customers interact with organisations in more ways than ever before - email, social media, instant messaging and mobile are just a few in an increasingly growing list. On average, almost six different channels are used during the lifecycle of each customer relationship. With evolving technologies, these channels are bound to increase even more.
The financial services industry is no different. Communications between traders and their clients inevitably span across multiple channels, with voice (fixed or mobile) remaining the most popular means of communication.
What does this mean for compliance?
The rest of this article can be found exclusively on Bobs Guide. Check out the rest of the article 'Entry Level Analytics and Compliance'.
Source: https://www.businesssystemsuk.co.uk/blog/2018/03/27/entry-level-analytics-compliance/
Publish Date: March 27, 2018 5:00 AM
---

Contact Centre Managers face a real challenge when trying to reduce cost in the contact centre.
Maximising each and every customer interaction as well as keeping the day to day operation of the contact centre running, requires an almost genius balance of productivity, quality and efficiency in every day processes.
So here are our top 3 ways technologies help contact centres reduce their costs without compromising on quality:
The rest of this article can be found exclusively on the Call and Contact Centre Expo website. Check out the rest of the article '3 technologies that will reduce cost in your contact centre'.
Source: https://www.businesssystemsuk.co.uk/blog/2018/02/06/3-technologies-cut-cost-contact-centre/
Publish Date: February 6, 2018 5:00 AM
---

The company you choose to implement your Workforce Management solution can impact how quickly you see a return on investment as well as the quality of service you deliver to your customers.
At Business Systems (UK) Ltd we work with all major Workforce Management (WFM) manufacturers (Teleopti, NICE and Verint) and boast an outstanding Workforce Optimisation team of experts.
With over 50 years of Workforce Optimisation experience combined, our team have seen it all.
If you are considering implementing a new Workforce Management solution or upgrading your current system, here are 5 things you need to know about work with Business Systems (UK) Ltd.
Let's bring this to life.
Scenario: Our charming and knowledgeable sales execs have booked a meeting to discuss how Workforce Management can help simplify your life and increase your workforce productivity.
Here is what happens next:
Finding the best fit solution because they are not all the same
Working with the top Workforce Optimisation manufacturers we understand the ins and outs of the different solutions and how their features and functionalities can be better suited for different work environments.
At this stage, we carefully study your work environment in order to put forward the best solution for you. We are only successful if you are, so it is in our best inertest to make sure you are more than satisfied with the solution.
Scenario: Great! You met with our people and they impressed you enough, that you've decided to work with Business Systems (UK) Ltd. We're extremely pleased and eager to get going. Welcome to the team.
Here is what happens next:
Making the technology work for you
Once the purchase order has been raised, a project is opened and you are assigned a project manager who arranges an initial kick-off meeting.
The aim of the meeting is for both teams to get to know each other, how they operate and steps to come. This phase is all about you.
Finding out how your workplace operates (for example how annual leave is managed, available channels, individual service level agreements (SLAs), employee breaks, training requirements etc…) gives us an in-depth understanding as to what processes need to be replicated, but also insight into any additional recommendations we may have to help your team work more efficiently and maximise your return on investment.
We take the discovery phase very seriously as it dictates how we'll configure the Workforce Management solution in order to meet your needs.
Technical implementation.
Once the discovery phase is completed, the technical implementation begins.
During this time, your assigned project manager will liaise with you closely to ensure you are kept up to date.
Once the integration is completed, the team carries out validation checks to make sure the Workforce Management tool is receiving accurate data and working as it should.
Scenario: Your Workforce Management solution has been integrated. It's time for the fun part – Let's work on getting you that return on investment!
Here is how we ensure you get there as soon as possible:
Focused on delivering ROI:
We have a very hands-on approach. Once the solution is integrated, we deliver training workshops to give you the knowledge and tools you need to make the most out of the solution.
For example: accurate multichannel forecasting, efficient multi-skilled agent scheduling or understanding how to gain increased visibility through real time adherence, just to name a few.
Our workshops have been designed to be collaborative and hands-on, giving your team a chance to fully understand how the system works.
Scenario: You're solution is up and running… so that's it. No more Business Systems (UK) Ltd? Not quite…
We stay in touch!!
Once your solution is live, we continue to communicate with on a regular basis in order to:
Carry out periodic value visualisation
Carry out health checks
Ensure you are continuously getting the most out of the technology
Ensure pre-planned later phases of implementation are fulfilled
As Scott Budding, WFO solutions architect at Business Systems' says: "We really want to ensure our customers are making the most out of their investment. A customer going live is seen as the beginning of their Workforce Management journey and not the end of it".
If you are interested in finding a Workforce Management solution that fits into your business needs you will want to talk to our team.
Get in touch.
Source: https://www.businesssystemsuk.co.uk/blog/2018/02/01/business-systems-workforce-management-offering/
Publish Date: February 1, 2018 5:00 AM
---

Winter is here, and with it comes a group eager to devour all that may lie in their path.
Luckily, it's not the white walkers from the hit show Game of Thrones, but a whole other type of army – shoppers waiting to grab the latest bargains in the lead up to the festive season.
Black Friday takes place this year on November 24th and if it's anything like 2016 which saw an estimated spend of 2.9 billion* (with savvy shoppers also browsing online in order to avoid the high street chaos), contact centres handling inbound customer contacts will need to be ready to handle the repercussions of online as well as offline customer purchases.
How can contact centres make sure they are fully equipped?
Workforce planners worldwide will all nod their heads in agreement when we say that regardless of the sophistication of the workforce management tool or processes in place, the foundation of optimising staffing relies on the precision of forecasting. Optimising schedules to meet the demands of Black Friday, will not be successful unless staffing requirements have been identified correctly.
The question then is: How can we best predict the demand for such special events?
Here are our top workforce management forecasting tips for contact centres in the run up to Black Friday:
Make use of historical data
---

Before any scheduling can be done, an organisation needs to understand what has happened in the past.
Identifying the workload
In order to forecast the workload for each channel type, you must consider the historical data (both volumes and average handle times). Whether you are using a Workforce Management solution and have the data ready at your disposal, or whether you are still using Excel, you should be making use of the historical data from previous Black Fridays.
Pro tip:

The period itself needs looking at, not just Black Friday, as the days before and after will also be influenced. More and more companies are promoting "Cyber Monday" and "Black Friday Weeks", meaning that periods requiring bespoke forecasting outside "business as usual" levels have become greater.

Profile is key
As well as using historical data to forecast workload for each channel type, it is equally important to use this data to identify and create an event profile as well as one for the surrounding days.
Event profiles will be used to understand how and where the workload will be coming from. Creating a profile for your Black Friday (period) forecast will allow you to see where your spikes will be and enable you to plan accordingly.
Preparing a selection of scenarios
The preparation in the lead up to Black Friday for any workforce planner is vital. During this time period, and before any specific details are available around the different deals, planners should be preparing for varying levels of impact on the contact centre.
In order to prepare, planners should put together different forecasts, making use of "what-if scenarios". When further details come to light it may be clear that the expected impact is more/less severe than previous Black Fridays you have witnessed. Having different forecasts on hand that are ready to be pushed into your default scenario when needed will be of huge benefit to you.
Pro tip:

If this is the first year that your company is extending deals (such as 'Black Friday week') then you may wish to have scenarios ready to quickly/dynamically reflect varying levels of impact on volumes, as you start to establish how volumes are being affected.

Real-time Management

---


It is also important for planners to use real-time management during Black Friday and the period around it, in order to compare and identify any misalignments between planned agent activity to actual call and contact volumes on the day.
Real-time management will provide you with the insight you need to assess if and when you will need to re-forecast on the day. This is extremely important and should be identified as early as possible in order to promptly realign resources to meet your demands.
If you do find your forecasts are misaligned with business needs, do not act hastily and realign forecasts to meet demand but make sure you analyse the situation and why this might have happened.
For example:
Scenario: It's Black Friday and for the first four intervals of the day, web chat volumes are 40% higher than inbound, which was not expected.
The question now is: do you adjust forecasts to support the shift in demand?
However, before you decide, you need to ask yourself: Why are chats up? Perhaps this is due to a flash sale which consumers could only be a part of online. If this is the driver, and the flash sale has ended, then no action may be needed here other than to monitor this channel.
On the contrary, if volumes (across channels) are down against what you forecasted and you identify the reason for this is that competitors have significantly undercut you on key products within the market that you were looking to push, then it's unlikely the volumes will get back to the forecasted level today. Action should be taken – re-forecast and adjust staffing levels accordingly (flex down).
Workforce Management can play a pivotal role in ensuring the success of your organisation. With over 30 years' experience in voice and Workforce Optimisation technology, our team have seen it all. If you need advice on how to optimise your workforce management solution or whether you are still considering implementing one, then talk to our expert team of workforce optimisation consultants.
Lastly, we'd love to hear from you! How have you been preparing your contact centre for Black Friday?
Let us know in the comment box below!
*Black Friday sales rush reported by retailers – BBC News
Source: http://www.businesssystemsuk.co.uk/blog/2017/11/15/black-friday-contact-centre-ready/
Publish Date: November 15, 2017 5:00 AM
---

With regulators across different markets demanding for increased trade transparency and longer retention periods for call recordings; how can financial firms keep on top of their call recording estate?
Not to state the obvious but, it won't be long before MiFID II comes into effect in January 2018. It's practically Christmas already.
Data sits at the heart of these regulations. MiFID II aims to improve quality of advice and investor protections, and in doing so requires extensive data recording.
Call recording and retention of calls is no longer a 'nice to have', but a serious FCA requirement extended under the financial legislation of the Markets in Financial Instruments Directive (MiFID II).
The rest of this article can be found exclusively on Bobs Guide. Check out the rest of the article 'MiFID ll countdown: Everything you need to know about call recording retention and retrieval'.
Source: http://www.businesssystemsuk.co.uk/blog/2017/10/24/mifid-ll-countdown-everything-need-know-call-recording-retention-retrieval/
Publish Date: October 24, 2017 5:00 AM
---
Our latest webinar, Bringing Quality Monitoring into the heart of the Contact Center, was packed with an array of knowledge and best practice techniques on the topic of quality monitoring (QM). On the back of this, here is a bite-sized version of the most valuable takeaways from the day.
Refining the QM Performance Cycle
Step 1: Analyse/Evaluate
The QM performance cycle is something most contact centers will be familiar with. However, most contact centers are failing at step 1. According to our latest report, The State of Quality Monitoring—2017, non-voice interactions are not being as closely monitored as calls. For example, only 32% of contact centers are evaluating web chat interactions and just 48% are evaluating email.
The rest of this article can be found exclusively on the Contact Center Pipeline website. Check out the rest of the article 'Bringing Quality Monitoring into the Heart of the Contact Centre'.
Source: http://www.businesssystemsuk.co.uk/blog/2017/07/10/bringing-quality-monitoring-heart-contact-centre/
Publish Date: July 10, 2017 5:00 AM
---
Following the recent strain of the WannaCry ransomware attack, experts have cautioned that the best protection for systems running the Microsoft Windows operating system, is to have downloaded a patch issued by Microsoft in March.
1. What if my server is no longer supported by Windows?
If your system is no longer supported by Microsoft (this includes Windows XP, and 2003) then this means your system is extremely vulnerable to hackers. In the voice recording world, a similar cyberattack could mean the loss of voice recordings and extremely personal data if a recording server is not up to date with the latest security patch.
2. What options do I have if this is the case?
Business Systems (UK) Ltd provide a wide variety of systems from different manufacturers and depending on the system, it will most likely consist of servers that utilise Microsoft Windows as their Operating System.
Whilst the implementation of Microsoft Security Patches is not the responsibility of Business Systems, we do appreciate that customers will want to manage updates in-line with all other affected servers on their estate. As a result, Business Systems can provide you with advice and guidance on how best to manage the implementation of Microsoft patches.
Some manufacturers certify MS patches on a monthly basis and Business Systems can proactively inform you when this has been done, if relevant to your system. Where the manufacturer does not provide this, the general advice is that you may patch as per your normal IT policy.
With either option, our advice is that thorough system testing should be carried out after installing Microsoft patches to ensure all relevant systems have started up and the system is operating as expected. Should the patching results in system errors, it is recommended to uninstall the patches and contact us for further guidance.
For any additional information you may need on this topic (regardless of whether you are a Business Systems customer or not), please speak to our team of experts who will be able to provide best-fit technological advice or call us on 0800 458 2988.
Source: http://www.businesssystemsuk.co.uk/blog/2017/06/12/wannacry-ransomware-attack-means-voice-recording-systems-operating-microsoft-windows/
Publish Date: June 12, 2017 5:00 AM
---
When trying to meet and improve service level agreements, reviewing agents' performance and providing adequate agent training is imperative for success.
Unfortunately, making time for training doesn't always seem possible. Contact centers are notorious for being extremely busy and agent time is closely monitored to ensure that customers' calls are promptly answered.
There are a few things that you can start implementing immediately to help meet training needs while investing less time and effort and improving your outcomes…
The rest of this article can be found exclusively on the Contact Center Pipeline website. Check out '5 Ways to Get More Out of Your Agent Training'.
Source: http://www.businesssystemsuk.co.uk/blog/2017/06/07/5-ways-get/
Publish Date: June 7, 2017 5:00 AM
---
Working in a law firm means you probably take a lot of important calls on any given day, but if you really needed to, could you recount every call you have received and every detail discussed during these calls?
Whether you need to record for note-taking, dispute resolution, regulatory compliance or training, call recording can benefit your firm. Here are 3 ways how:
1. Avoid loss of information
When talking to clients, it is vital to actively listen and note down important information. However, relying on taking notes during a conversation can be disruptive and may result in erroneous or missed details. Similarly, there may be instances when it is difficult to understand what the client is saying (noisy environment, talking quickly, speaking in a heavy accent etc). It offers lawyers peace of mind knowing that if necessary they are able to revisit the conversation post-factum and can therefore concentrate entirely on the conversation with their client.
Through call recording, staff can listen back to calls, pick up any missed information and/or clarify any misunderstandings/miscomprehensions, ensuring that nothing critical has been missed
2. Protect your firm from complaints
According to the Legal Ombudsman over 1,600 complaints were filed for failure to advise and failure to follow instructions in 2016.
When a formal complaint does happen, firms can reduce the risk of liability by utilising call recordings to fact check information and resolve disputes ideally before they escalate in to a lawsuit, saving the firm time and money.
However, many complaints are initially made informally, like a person phoning to say that a minor matter has not been dealt with within a stated timescale. While this person may not be making a formal complaint, they are expressing dissatisfaction about an element of service that they have received. Being able to pick these up on time from the call recordings, can help prevent from further escalation.
Moreover, The Legal Ombudsman found that 82 per cent of clients would choose a lawyer based on the recommendation of friends, family or colleagues. As such preventing complaints can also result in additional business opportunities.
3. Facilitate personal development and benchmark best practices
Call recording is an invaluable tool to improve your team's performance. For legal assistants tasked with dealing with clients over the phone, the ability to demonstrate empathy, professionalism and an understanding of the legal context behind the call is fundamental for achieving service excellence.
Managers can evaluate employees' calls and provide constructive feedback on their performance by using call recordings to monitor, evaluate, coach and highlight examples of best practice.
Call recording solutions can also be used for training new hires on company best practices and on how they are expected to conduct themselves, as well as to bring them up to speed with client cases they have been assigned too.
In conclusion…
From helping firms ensure they don't miss important information when talking to clients to avoiding complaints and supporting employee development, call recording can offer law firms numerous advantages.
If you want to find out more about call recording in law firms, feel free to contact us: 0800 458 2988, contact@businesssystemsuk.com.
Source: http://www.businesssystemsuk.co.uk/blog/2017/05/25/call-recording-can-improve-law-practice/
Publish Date: May 25, 2017 5:00 AM