Business Systems UK Ltd - ContactCenterWorld.com Blog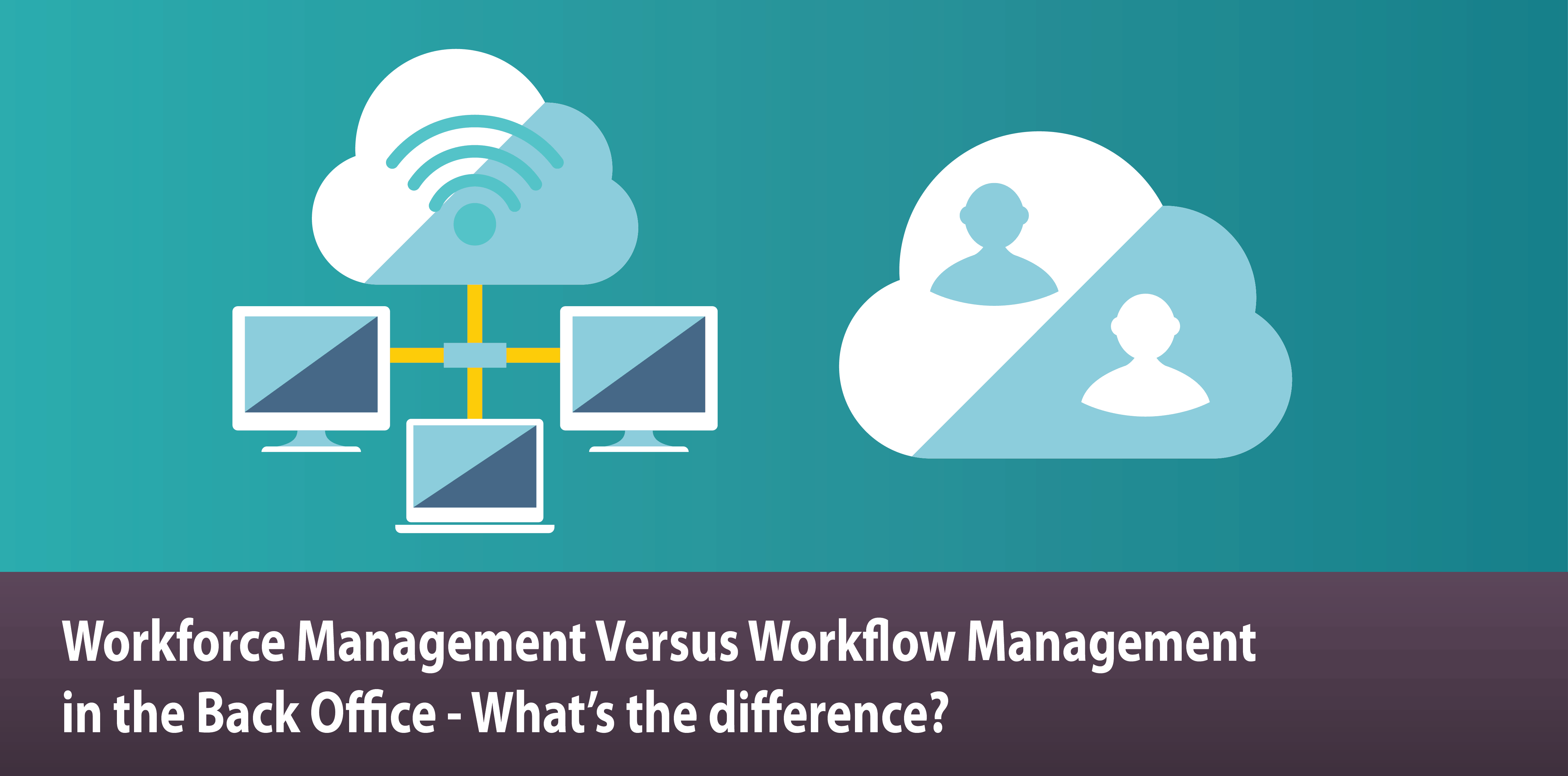 Having the right workflow and workforce management capabilities in place can significantly improve your business performance and productivity in the back office, especially when combined together.
Workforce management takes care of your people (or robots) and aims to improve productivity and performance from the human perspective by placing the correctly skilled people in the right place at the right time.
Workflow consists of orchestrated and repeatable patterns of business activity, whereas workforce management is an institutional process that maximises resource performance and competency for an organisation.
Explained simply, workflow manages your processes and projects, it improves productivity from the perspective of the work itself by defining tasks, splitting them into manageable chunks, and allocating them to individuals and teams.
Workforce - deals with your people
Workflow - deals with your work and processes
When the two capabilities are implemented harmoniously, the effect can be truly transformative for a business.
Understanding Workforce management
Workforce management is about managing the people in the context of the work they'll be doing. It deals with; the who as well as the how.
Back Office WFM systems provide operational intelligence on:
The work that needs to be completed,
Where is needs to be done,
Who is best placed to do it and,
Which systems they'll need to use
In this way, a workforce management system can be used to identify where there are major resource or skill shortages, surpluses or system bottlenecks, and consequently plan, schedule and forecast the right agents to fulfill business needs.
It is a great way of spotting areas of the organisation that need re-engineering and building a business case for getting it done.
Understanding Workflow Management
Workflow management is interested in gathering information about service demand and the processes used in the delivery of that service, in order to automate the process flow where possible, and track cases through sequential or parallel activities.
Today, a workflow is a joint effort between Operations and the IT department. Developed in-house, it involves a great deal of business analysis followed by a development stage, (changing core business systems), and then implementing a test phase which will involve technical and end-user acceptance criteria.
Differences between workflow and workforce management software
Part of the difference between workforce management and workflow solutions is the level of detail and the way the two systems look at handling workload.
Workforce management understands people and processes and is often looking at higher-level tasks and the bigger picture. Workflow systems, on the other hand, tend to provide information based on activities at a granular level, such as the number of new cases per process being started, and can often report on the completion of each activity by individuals. However, in isolation, they often lack the visibility of resourcing these tasks.
OPX Workflow and Workforce Management
It is clear that both workflow and workforce management solutions are important in a back-office environment where work volumes are high with numerous complex processes involved.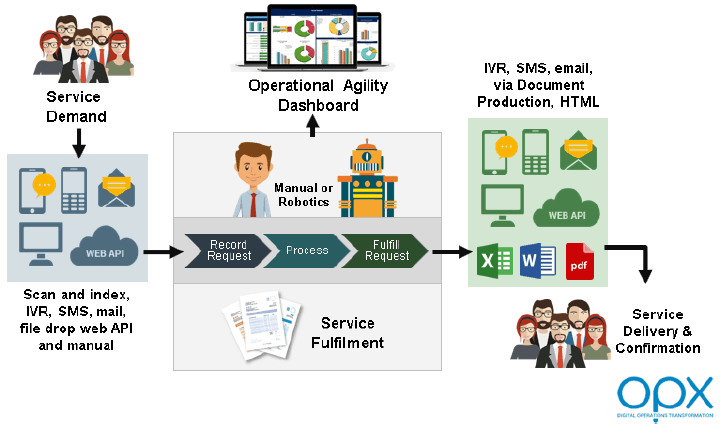 OPX is a Workforce Optimisation solution that incorporates both workflow and workforce management to seamlessly manage resources and processes together, regardless of their worldwide location, in a holistic fashion.
Providing a wide range of capabilities, OPX supports your entire back-office operation, including:
Real-time Planning of Work
Real-time Resource Planning
Performance Management
Utilisation Analysis
Capacity Planning
Complaints Capture
Conduct Risk Management
Real-time KPI Management
Skills and Competency Analysis
Process Reporting
By changing the way in which people process service demand, OPX is able to change culture and behaviour, allowing organisations to:
Increase productivity
Increase utilisation
Drive down costs
Manage resources regardless of location
Highly modular and quick to implement, OPX supports back-office end-to-end processes: from the digital capture of incoming work and smart work allocation to human and robotic orchestration and the automated output of digital customer communications.
If you are looking to improve your back-office and be awesome, get in touch!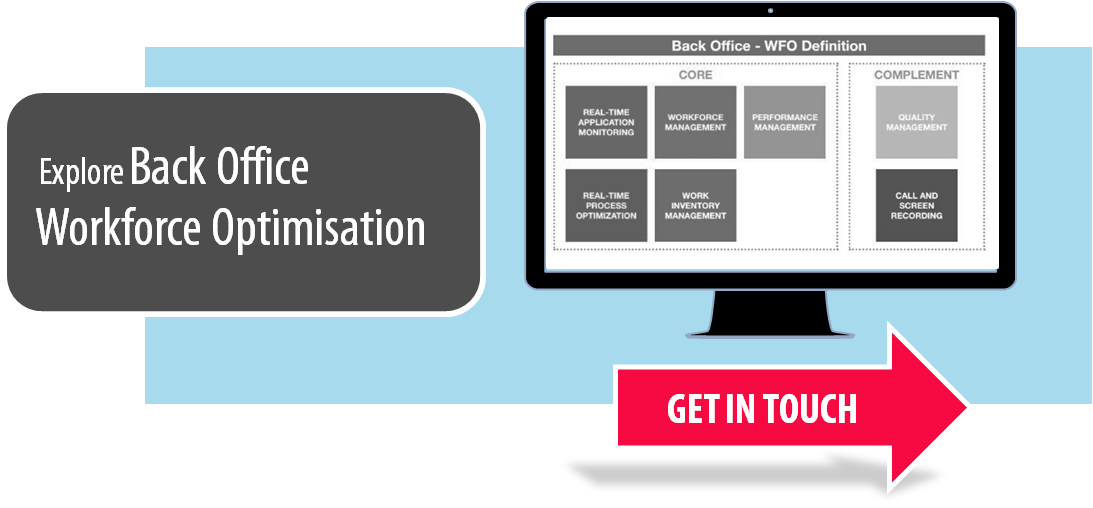 Source: https://www.businesssystemsuk.co.uk/blog/2019/06/17/workflow-management-versus-workforce-management-back-office/
Publish Date: June 17, 2019 5:00 AM
---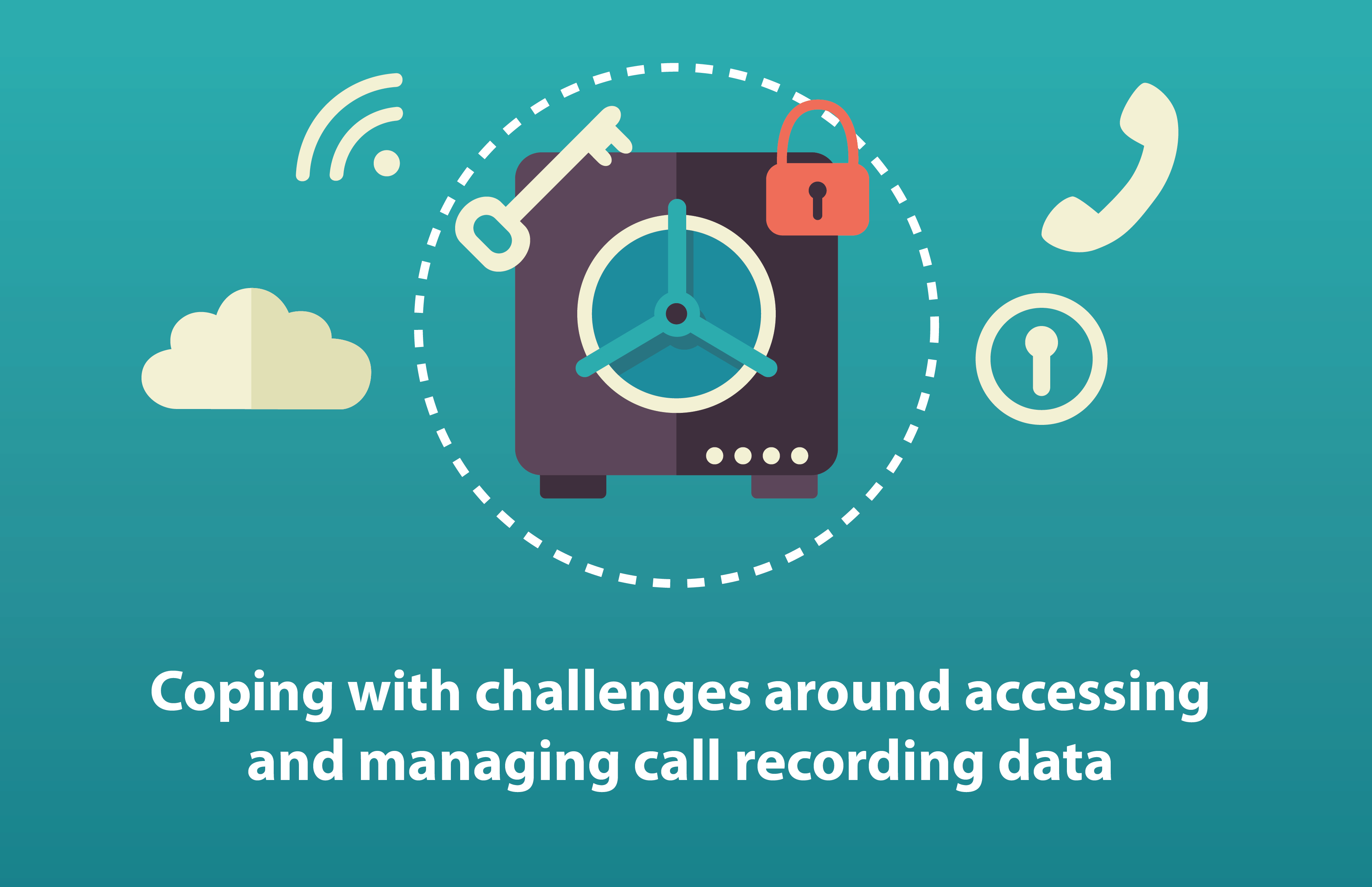 With the introduction of MiFID II back in January last year and with regulations set to increase and become more burdensome, Financial organisations are faced with constant challenges around managing and accessing their call recording data.
Organisations need to be able to demonstrate immutable records of all their dealings and be able to retrieve these communications with precision and speed in the event of an audit or investigation.
It's not just one or two issues that need to be managed – there's a whole raft of challenges that at first glance can seem overwhelming. Faced with infrastructure complexity and records spanning decades, accessibility isn't that simple and easy.
Obstacles getting in the way
So why isn't it that simple and easy? What obstacles are getting in the way of organisations being able to easily access data in the event of an audit or investigation?
They have systems which are end-of-life (software and OS), but they still need to access the data.
They have legacy systems from multiple vendors which are causing technical challenges when recordings need to be pinpointed quickly.
They are unable to perform bulk extracts from their legacy and live voice systems.
They have no global view of their live and legacy voice data.
They need open access to all their voice data through APIs.
They have systems that are supported but don't allow them to use their data to meet changing regulatory and business needs.
They need to keep their core data in its original format to ensure the integrity is not diminished.
As channels are evolving such as email, SMS, Skype, etc. capturing and managing data has become more complex.
They are waiting for a telephony upgrade and therefore cannot upgrade their system to give them the access or functionality they require.
They have a growing infrastructure which means growing costs.
They need their compliance teams to be able to self-serve but their data is in separate silos and there isn't a holistic view.
So how does an organisation deal with these challenges and issues? What if issues arise over mis-selling or compliance - will they be able to defend their position? If they can't access their calls quickly, the greater the chance of redress – it's a huge reputational risk.
So what's the answer?
So what's the answer if organisations have multiple systems from multiple vendors, some being end-of-life/legacy, some live, some on-premise and some in the cloud. To add to this complex estate, the recorders could reside in different locations and even different countries/continents.
Some organisations are choosing to use the vendor's own extraction tools kits, which is fine if all their systems are from one vendor or if they don't anticipate introducing multiple capture engines later down the line.
But if you are faced with the scenario of multiple systems, multiple vendors, live & legacy data then you need to find a smarter way of working. You don't want to spend weeks on end sifting through monotonous call recordings to extract the relevant interactions.
So in comes Wordwatch!
The practical panacea for managing all of this is a central, vendor-neutral portal. Wordwatch is a unique portal that draws recording data from multiple call recording systems from multiple vendors (such as Redbox, NICE and Verint) whether they are live, legacy, cloud-based or on-premise. The data is presented in a single portal which allows the user to manage, replay, store, extract and report on.
Certainly, as both the communications volumes and regulatory burden continues to grow and become more onerous, it will take a forward-looking approach to stay in control.
So if your organisation needs to keep on top of regulatory compliance and is faced with a complex recording infrastructure and records spanning decades, then talk to our team about how Wordwatch can help.
Source: https://www.businesssystemsuk.co.uk/blog/2019/05/21/coping-challenges-around-accessing-managing-call-recording-data/
Publish Date: May 21, 2019 5:00 AM
---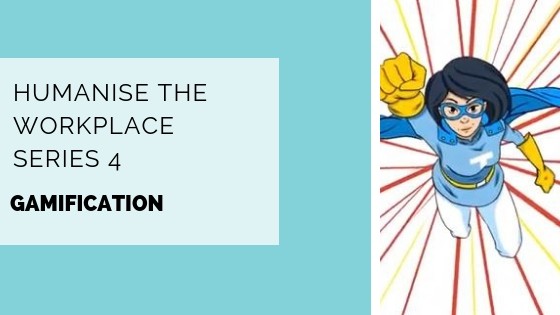 Humanise the workplace series - Part 4
Ask any contact centre manager and they will agree that keeping their agents continually motivated, (in particular those with a longer tenure) throughout the year can be a challenge. These days, agents are dealing with surges in call volumes, changing technologies, increasingly complex customer cases across multiple channel touchpoints and last but not least, the aspiration to be appreciated and acknowledged in the work environment for all of their hard work.
As a result, agents can lose morale if they feel there is no overall incentive to stay. Ensuring your staff are engaged is vital to the success of any contact centre. Happier staff means happier customers. So where do you start? And how can Gamification help?
Gamification
Gamification is gaining traction in business environments as organisations are beginning to realise the value it can bring. Even companies such as Yahoo, LinkedIn and Amazon have incorporated gamification as part of their business strategy.
In an environment such as the contact centre, gamification is in its element, with its ability to incorporate the fun and competitive nature into the workplace whilst also pushing agents to perform to the best of their ability, in line with your own business goals such as customer service and quality.
How exactly does Gamification work?
With Teleopti's gamification module (the first vendor worldwide to introduce a game like environment in a workforce management solution), contact centre agents are positioned as players of a game. The system with which the game is based on, rewards performance (by awarding gold, silver and bronze medals) - based on pre-determined parameters and metrics. As well as this, the contact centre manager/supervisor is able to upload their own key metrics in alignment with business goals and set games for different periods e.g. ongoing, monthly, weekly or daily!
Tip: Games are permission-based so it is possible to enter agents from different teams, sites or skills if required e.g. a game can be set up just for new starters or for those who need to improve quality scores.
These medals can be traded in for prizes e.g. being first in line for the next shift or holiday bid or perhaps an iPad. As a result, agents are encouraged to reach specific targets and improve their performance, ultimately reducing absenteeism and agent turnover.
With the gamification module, reports and statistics are compiled on a daily basis, allowing agents to keep on track of their 'game progress' monitoring if they have earnt a medal or won a prize on their agent portal.
Tip: With gamification, metrics such as number of handled calls, adherence and pre-set targets can all be measured and used. However, for certain metrics, targets and exceptions must be put in place to ensure agents won't just rush through calls resulting in lower customer satisfaction for example.
Benefits of Teleopti Workforce Management Gamification
Positive reinforcement (agents perform to the best of their ability – in a manner that's interesting and that holds their attention)
Upload you own KPI's in line with your business needs
Agents can follow gamification leaderboards which creates healthy competition
Encourage loyalty
Reduce absenteeism and agent turnover
Improve culture
Gain performance insights
Increase your return on investment
Re-invigorate staff with longer tenure
Interested in finding out more? Check out our Workforce Management solutions >
About Teleopti & Business Systems
As top global providers of Workforce Management solutions, Business Systems (UK) Ltd and Teleopti work together to provide across the board services in Workforce Management for operational consultancy, technical implementations and training, culminating in improved customer satisfaction, employee engagement and maximised ROI.
Source: https://www.businesssystemsuk.co.uk/blog/2019/05/15/workforce-management-gamification/
Publish Date: May 15, 2019 5:00 AM
---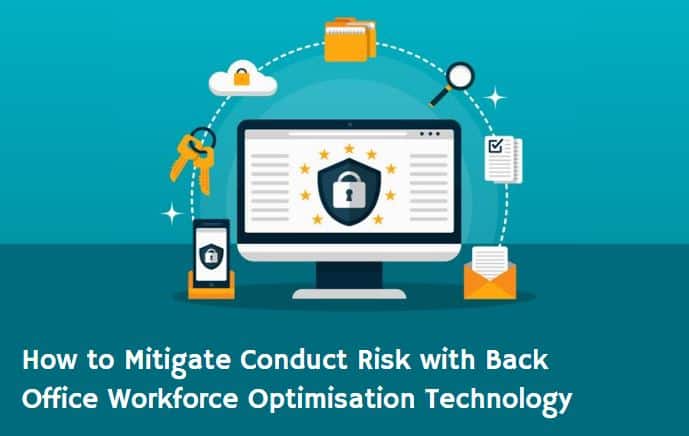 Ethical conduct has become a high priority in financial services. Following a series of high profile scandals ranging from the mis-selling of PPI to the 2008 global banking crisis. Authorities the world over have demanded greater transparency and greater accountability in the industry to curb the worst excesses.
In Europe, recently introduced regulations like MiFID II and GDPR have created obligations on banks, insurance companies, accountancy firms, financial advisers and others to beef up their internal reporting and monitoring mechanisms so they can demonstrate compliance with statutory standards. More generally, bodies like the UK's FCA have pursued policies of reducing conduct risk, demanding that organisations under their remit proactively pursue better, fairer outcomes for customers.
In practice, this has put the onus on how service providers monitor and manage behaviours across their own organisations. The first challenge of the conduct risk agenda is that businesses must have complete visibility on quality assurance (QA) and service level metrics, for both front and back office, and must be able to streamline and coordinate oversight to ensure compliance.
Faced with these shifting operational priorities, it is no surprise that companies are turning to technology to provide a solution. What some businesses may not realise is that back office workforce optimisation platforms like OPX - designed to integrate and automate back and front office operations to boost efficiency - are also perfect for achieving 360 degree visibility on service, quality and governance, therefore providing the foundations for conduct risk compliance.
The challenges of conduct risk compliance
The FCA's conduct risk agenda is driven by a desire to make financial markets and services work in the best interests of the customer. It places an expectation on companies to move away from a profits-over-ethics culture and to commit themselves to full compliance with the spirit of regulations, rather than just adopting a tick-box, by-the-letter approach.
To this end, the FCA sets out five questions which it expects businesses to be able to answer formerly with evidence in order to demonstrate compliance:
What proactive steps does the organisation take to identify conduct risks in its business?
How does the firm encourage people in front, middle, back office, control and support functions to feel responsible for managing conduct?
What support does the firm put in place to help its people improve the conduct of their business or function?
How does the firm's board and executive committee get oversight of conduct in the organisation? And how do people bring it in to their discussions?
Has the organisation looked at where there are any business activities it is engaged in that undermine its work to improve conduct?
For many financial services providers, addressing these five areas requires both cultural and operational change. In 2016, Ernst & Young undertook a study of attitudes to conduct risk across the sector in order to gauge where firms felt they needed to change and what they saw as the main challenges. Two of these key areas were monitoring and changing culture, and product design and governance.
On the issue of monitoring and changing culture, the study found sticking points included the ability to articulate and evidence current behaviours, aligning change activities so they were consistent and effective, and putting infrastructures in place that would allow senior leaders to effectively monitor activity throughout an organisation and therefore be able to take full responsibility.
On product design and governance, the report highlighted that many providers did not have effective risk profiling protocols in place, that there was widespread failure to monitor who bought which products and therefore trace performance 'in the wild', that complaint procedures were not supplying information that could be used to identify product failings and that there was little or no disclosure about product performance.
Across both of these areas, there is a general theme of deficiencies in data, monitoring and reporting. Firms struggle to take proactive steps to identify risks in behaviour or products because there is no joined-up approach to monitoring quality assurance (QA) and service level metrics, nor are their protocols in place to channel relevant data up the chain of command. Product performance is not monitored after point of sale, customer feedback is not used effectively, there is no coordinated oversight across front and back office, control and support.
All in all, these findings from EY underline how having effective data and intelligence procedures in place represents a significant barrier to firms being able to answer any of the FCA's five questions positively.
How back office workforce optimisation can help
Workforce optimisation (WFO) software takes a data-led approach to streamlining operations and achieving greater efficiency. Long used in front end operations like contact centres, WFO platforms link sophisticated real-time monitoring capabilities to functions like work allocation and robotic process automation (RPA).
The result is that agent availability increases and decreases with the ebb and flow of demand, the right people get the right tasks at the right time and basic repetitive tasks become automated, freeing up human resources for more complicated, valuable work.
The purpose of OPX is to extend these capabilities to the back office, allowing all operations to enjoy the benefits of greater efficiency and integration. A modular, highly flexible solution, the way OPX controls and monitors workflows through all parts of an organisation also means it integrates data streams from many disparate points, bringing critical information together into a single shared dashboard. This in turn makes it an ideal solution to help financial services organisations overcome those barriers to mitigating conduct risk.
Breaking it down into specific capabilities, the OPX Conduct Risk module can:
Manage QA metrics from across an organisation in areas ranging from call quality and resolution SLAs to complaints and data protection.
Process data from more than 60 performance categories and present them on a dashboard under simple-to-grasp headings:

Customer claims are settled in a fair, timely and efficient manner
Customer complaints are resolved in line with Conduct Risk principles
Customer's personal information is secure
Quality is of an acceptable standard.

Provide equally intuitive access and visibility to data on key risks, e.g. assurance, training and competence, change management.
Present performance data in visual form for current and historical reporting.
Overall, the OPX Conduct Risk module provides clear, actionable intelligence on all areas related to service quality. Given the FCA's stated aim to drive a regulatory agenda that promotes positive outcomes for customers and the financial markets through cultural compliance, OPX provides an invaluable tool. The first task in bringing behaviour and performance into line with established standards, and then keeping them at those levels, is insight into what is happening across an organisation.
OPX draws data from multiple touchpoints to provide a rich real-time illustration of behaviour and performance that provides the foundations for compliance.
To find out more about OPX, then talk to our team. We're independent technology consultants so we're passionate about providing the right technology for your organisation to improve your customer service and operations.
Source: https://www.businesssystemsuk.co.uk/blog/2019/04/05/mitigate-conduct-risk-back-office-workforce-optimisation-technology/
Publish Date: April 5, 2019 5:00 AM
---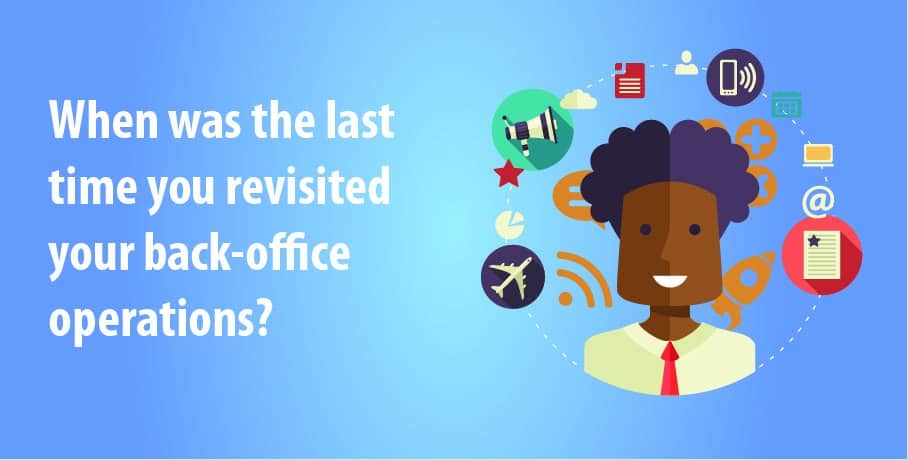 From the beginning of time, organisations around the world have been dealing with the important challenge of driving growth whilst keeping costs down and customers happy.
However, we live in a time where customer's expectations and demands continue to exponentially grow whilst customer loyalty disappears. Not only do organisations need to work hard to get new customers, they need to work even harder to retain existing ones.
Expectations around how service is delivered are changing. Increasingly, the old-style agent is not where customers expect to find answers to queries and solutions to problems, preferring instead self-help, peer-led and automated options. In the digital age, there are important questions for businesses to ask themselves about the nature of service provision, and where responsibility for it should lie within their organisation.
In order to achieve these objectives, organisations need to look at their people, processes and technology and, although businesses have been working hard to improve their contact centres, most efforts have been directed to the front end, with little being done to address back-office challenges.
When was the last time you revisited your back-office operations?
If you're like most companies, you've probably been managing your back-office in the same way for many years. The problem however is that, with added communications channels and customer expectations, the volume of work in the back-office continues to increase.
Business process management (BPM) solutions have been used in back offices for years as they provide a framework and tools for automating the back-office (as well as many other types of activities). However, BPM solutions concentrate on automating workflow – the movement of work from one activity to the next – not on optimising staff performance, productivity and quality – leaving three major back-office staff-related challenges unresolved:
Capture, monitor and track all back-office work and employee performance (not just the work arriving and completed)
Ability to accurately forecast and schedule resources with the right skill sets to handle each work activity
Measure and enhance the quality and consistency of outputs to gain a competitive advantage through an improved customer experience
Human behaviour bottlenecks for back-office efficiency
Despite the press hype that robots will make large numbers of staff redundant, the reality is that robots and people need to continue to work side by side for the foreseeable future as some business processes simply require human intervention.
However, human behaviour is not always reliable nor in line with what is important for the organisation.
Picking and choosing work
Generally, people prefer to pick and choose the type of work they want to do. For example, when you offer lists of work items, your employees will spend a good portion of their time searching and selecting the work item they would like to work on. Though this might occasionally be ok, it's easy for employees to become unclear about what work should be handled first and concentrate more on tasks they enjoy doing, regardless of importance or priority.
Detailed employee performance metrics are often not available in BPM and workflow systems, making it difficult to understand the real handle time of a work item. For examples, employees might be given a set handle time of 10 minutes per task, even if some tasks only required a couple of minutes, like processing a change of address.
People naturally perform differently. While some employees have a natural strong work ethic, others are more inclined to work below their capacity. If work is not balanced in a fair way across the workforce, resentment and employee dissatisfaction are likely to occur, resulting in top-performers reducing their output to match that of their less motivated colleagues.
With operating cost in mind, the back-office workforce is mostly understaffed, which results in backlogs of work that cause stress and dissatisfaction which, more often than not, result in employee absenteeism and disengagement.
What is Back-office optimisation?
Back office optimisation is the process of streamlining and automating workforce tasks that occur in a contact centre, and aligning back-office functions with front office workflows in order to improve customer experience (CX) across the customer lifecycle.
An optimised back office is key to providing a consistent, seamless end-to-end customer journey. Typically, the back office departments—accounting, IT and human resources—are independently operating departments with disconnected tasks that can easily affect the overall customer experience which can lead to frustrated, disenchanted customers and employees.
OPX – Workforce Optimisation Solution
From managing cultural change to aligning strategic priorities to integrating data streams from multiple sources, getting the front and back office workforce to work seamlessly together presents numerous challenges. But, thanks to the increasing sophistication of analytics, automation and workflow optimisation technology, organisations are able to integrate the two for higher customer satisfaction.
OPX is one platform which combines all of these capabilities.
OPX provides everything your normal WFO suite would provide - advanced analytics and reporting, smart work allocation and case management, robotic process automation and more. The key difference is that it can apply these tools across the board to multiple systems at once, not just in the contact centre. As a platform agnostic solution, it is not only simple and affordable to deploy, it is compatible with any existing IT platforms and highly scalable.
In terms of core capabilities, OPX can:
Orchestrate and automate workloads
Manage inbound demand channels
Automatically allocate resources, regardless of location
Adapt scheduling in real time according to need
Blend operations across the back office and front office
Blend deployment of human and robotic agents
Provide continuous in-depth reporting and data to provide end-to-end operational insight via its Management Information (MI) tool
Back-Office Optimisation Benefits
Reduce operational costs by driving out workflow inefficiencies
Gain operational insight to increase productivity and utilisation at individual, team or complete book level
Improve compliance for tasks that must be accomplished within regulated time frames, which also reduces fines
Meet service goals and reducing backlogs
Achieve work/life balance for employees
Final thoughts
Adopting a mindset for digital transformation
In order to stay in the game, organisations need to be able to evolve and deliver on customer expectations. Responsibility for delivering great customer experience is no longer isolated to one department but requires everyone to work together to deliver an efficient, hassle-free service that keeps the customer happy.
Source: https://www.businesssystemsuk.co.uk/blog/2019/02/28/last-time-revisited-back-office-operations/
Publish Date: February 28, 2019 5:00 AM
---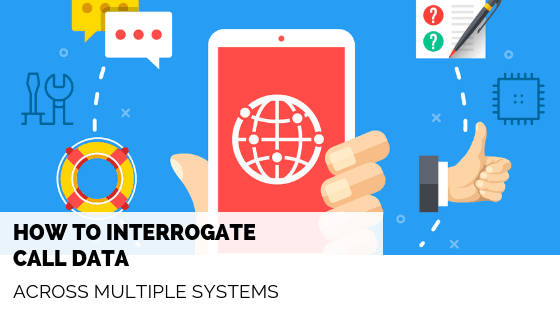 Financial services organisations have never been under more pressure to maintain tight control over their data. Regulations now require banks, insurance companies, financial advisers and many others to record every call, keeping up-to-date archives stretching back for extended periods. Driven by the agenda pressing for greater transparency in financial sectors, organisations must be able to retrieve and access information from individual calls on demand in order to remain compliant.
For large companies running multiple operations, perhaps in several different locations, the demands on managing call data create a huge logistical challenge. The call volumes involved are often huge and reside in multiple systems, making it difficult, time consuming and costly to find and retrieve data.
When legacy systems are involved that weren't designed to be integrated with other platforms, access can become extremely difficult to manage.
The answer lies in having a platform-agnostic solution which can sit on top of multiple systems and interrogate data simultaneously. Wordwatch can save organisations significant amounts of time and money by processing call capture data from numerous sources, both live and legacy, drawing it all together into a single interface.
Here is a closer look at why a centralised call data management system like Wordwatch is becoming a must-have for financial services providers and banks.
The regulatory landscape
In Europe, the introduction of the revised Markets in Financial Instruments Directive (MiFID II) has made it compulsory for investment firms to record, store and make available on demand data from all communications relating to "services, activities and transactions" carried out by the company.
This applies to electronic communications (so email, instant messaging, video calls etc) as well as to telephone records. It also applies to whatever system the communication was made on, whether it be a cloud-based, on-premise, mobile, live or legacy solution.
In the UK, the Financial Conduct Authority (FCA) has interpreted these rules as applying specifically to banks, stock brokers, investment managers and derivatives traders, although as a matter of best practice it is encouraging the adoption of these principles by all financial services firms.
More broadly, as part of its ongoing efforts to better regulate the culture of the industry, the FCA is taking a more proactive role in holding individuals in senior leadership positions accountable for compliance breaches. That in itself has created a renewed interest in operational visibility at the highest levels. Organisations are increasingly leaning on call management and retrieval platforms to protect themselves, which include technologies such as speech and text analytics used to 'red flag' risky behaviours.
The legacy challenge
In most cases, large organisations with multiple contact centres looking to improve handling and visibility of call data first need to upgrade and integrate their call recording infrastructure. It is common for organisations to run a large number of different systems across different branches of their operations - some older, on-premise legacy systems andsome more recent cloud-based solutions.
This presents a number of challenges for unifying call data management, including:
Compatibility of the different platforms.
Dealing with multiple vendors when seeking a solution for integrating them all.
Dealing with multiple support contracts when trying to put the solution in place.
Training staff to carry out analytics across multiple platforms.
The other issue is that, with the requirement to keep call data for extended periods of time, old recordings still matter. There is no longer the option just to wipe the slate clean, implement a new up-to-date recording solution across the board and disregard what was saved on the previous system. Even if you do go for the expensive option of a full system upgrade, old audio files must be ported over, with their integrity and accessibility preserved.
Companies are therefore stuck between something of a rock and a hard place. If they leave all of their call data in their original platforms, legacy systems included, efficient recovery and interrogation becomes difficult. If they try to transfer all recordings over into a new system, they risk making some of the numerous different file types they have stored inaccessible.
Managing call data with Wordwatch
Wordwatch offers a third way, one which maintains the integrity of original recordings and ensures full visibility through integrated management and rapid data retrieval. It works by sitting on top of your existing recording infrastructure and safely extracting call data from multiple sources at once, streamlining retrieval and replay. As an agnostic, multi-vendor solution, it is compatible with all the major recording systems, legacy and live, cloud and on-premise, mobile and landline.
Unlike most new recording systems, Wordwatch maintains the original format and file structure of all of your call metadata when it ports existing files into the new platform, guaranteeing it remains accessible and avoiding the risk of corruption in transfer.
At the same time, the sophisticated search facilities can retrieve recordings for playback or extract specific information from any source in rapid time, solving the problem of having all your recordings stored in separate silos.
All data is presented in a single, easy-to-use portal, achieving complete visibility across your call systems via a central interface.
From a compliance point of view, Wordwatch ticks all the boxes required by MiFID II and FCA regulations. If a request comes in from a regulatory authority to interrogate a particular conversation or transaction from a specific time, Wordwatch allows companies to search metadata of recordings across multiple platforms to find the ones they need quickly and efficiently. The solution also assists with long-term storage, while improved visibility helps with accountability, training and continuous improvement.
Overall, Wordwatch enables improved call data management across large and complex estates whilst also reducing costs. The safe transfer of all recordings and metadata into a unified portal means support for legacy systems is no longer needed, while your investments are protected should you wish to add new capture systems in the future.
To find out more about Wordwatch and our other market-leading solutions, please get in touch with the Business Systems UK team today.
Source: https://www.businesssystemsuk.co.uk/blog/2019/02/28/interrogate-call-data-across-multiple-systems/
Publish Date: February 28, 2019 5:00 AM
---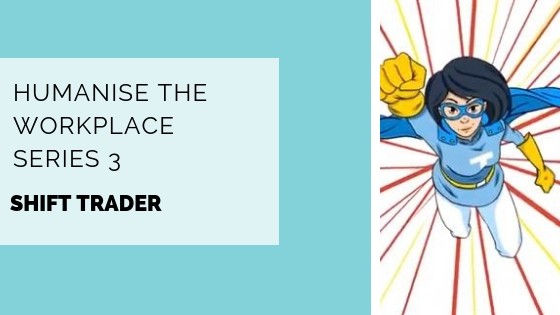 Humanise the workplace series - Part 3
Agents will always be the most vital resource for your contact centre. As a contact centre manager it's your job to boost employee satisfaction and retention, lower sickness and absenteeism rates and enhance customer service. The end result being improved profitability, a happier workforce and happier customers.
Finding the right Workforce Management solution can help you achieve these goals.
Shift Trader
Boosting employee satisfaction can be done in a number of different ways. In order to recruit and retain the best, contact centre managers need to provide options and flexibility for employees to feel wanted and effectively manage their work-life balance.
The contact centre mantra is simple – a happy and appreciated employee = enhanced customer service and profitability.
One of the ways to boost employee engagement and satisfaction is with Teleopti's shift trader module.
In a nutshell, Shift Trader (part of the lifestyle module designed to boost employee's work-life balance) is a fully automated module, allowing agents to view their colleagues' schedules to trade shifts for one or more days.

How exactly does Shift Trader work?
The request is sent to the agent's colleague for approval or denial with subsequent, instant notification and schedule updates. Business rules set up previously by the planning team ensure agents can swap as few or as many shifts as they please - without affecting service levels!
With the shift trade board, agents can post their shifts available for trade andset the criteria for what they want in return e.g. time range. An agent who meets this criteria will see this available shift and can complete the trade by selecting it from the shift trade board.
With all shift trades, whether agent to agent or via the shift trade board, the schedules are updated in real time in the agent portal, team leader portal and planning team view. Agents are also able to see the history of their requested shift swaps.
N.B Don't forget – shift trader can also work on a semi-automated process, whereby the trades agreed which do not break business rules and are accepted by the system or shift trading can still be sent to team leaders/planners for their final approval if this is your preference.
Benefits of Teleopti WFM Shift Trader
Considerable reduction in administration – automated request handling
Employee Empowerment – instant shift trading notifications with an element of flexibility
No impact on service levels or agent working hours – follows configurable business rules based on skills and available shift trades
Interested in finding out more? Speak to our team today!
About Teleopti & Business Systems
As top global providers of Workforce Management, Business Systems (UK) Ltd and Teleopti work together to provide across the board services in Workforce Management for operational consultancy, technical implementations and training, culminating in improved customer satisfaction, employee engagement and maximised ROI.
Source: https://www.businesssystemsuk.co.uk/blog/2019/02/05/4677/
Publish Date: February 5, 2019 5:00 AM
---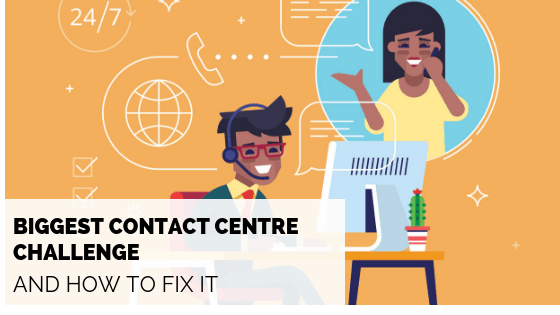 Original article (guest blog) taken from our partner's website - Teleopti
Disclaimer – the solution is not an easy fix and might even go against your instincts!
We see it time and time again, Contact Centre Managers are constantly fighting the battle between meeting their service level agreements by having the right number of staff at the right time with the right skills, whilst also striving to retain their staff.
Employee retention has been one of the biggest Contact Centre challenges for a long time, and yet, Contact Centre annual attrition rates rarely fall below 50%.
We know what you are thinking – 50% seems high!
What we're referring to here is your 'gross' attrition at 'skill' level. Very often certain types of attrition are excluded for reporting purposes and some are in fact encouraged, but in resource planning, you need to include everyone who leaves an advisor position.
For example; An advisor leaves Banking to move to Loans? That's a 'leaver' as you'll need to replace a Banking advisor, even though at a department level that shows as 0% attrition.
Had to fire a Sales advisor? That's also a 'leaver' as you'll need to replace them too. An advisor gets promoted to team leader? Yep – they need to be backfilled – they're a 'leaver' too.
The best way to calculate this is to add up the number of people at each skill level you had to replace last year and divide it by the total number of people with the skill. For example; I hired 30 new service and 20 new sales advisors last year (50). I have 50 service advisors and 40 sales advisors (90) = 50 / 90 = 56%. That's your long-term resource planning figure.
However, for the purpose of this article it's the 'involuntary' attrition rates and the voluntary out of department attrition we would ideally like to minimise.
A high attrition rate isn't just bad for the employee, it's also a huge problem for the business:
It's expensive. You have to hire people and train them all the while absorbing those costs
It leaves you understaffed and often unable to meet your customer's demands
It reduces the overall experience level of your staff leading to reduced quality
Hiring a lot of people effectively reduces the quality and quantity of talent available to you (you've probably already hired, trained and maybe lost all the good local employees!)
There are normally a number of factors closely related that can cause a Contact Centre to hemorrhage staff – corporate culture, often sitting at the centre of it all.
So, what can Contact Centres do in order to improve employee retention?
Pay your staff a decent wage:
This might seem like an obvious one and yet no one wants to hear it as it increases your costs. However, in the long term it may save money if you offset it with the cost of hiring new staff; the cost of training them and the cost of having to employ a larger offline training team; the lost staff hours required for 'buddying', the cost of customers having to call back and the cost of 'brand damage' etc.
And for your employees it's not just about the money, a decent salary will make employees feel valued.
Make your employees feel valued:
Making sure employees feel valued can be tough. Start by regularly communicating and investing in your people. Do it well, genuinely and honestly. It is here that good contact centre managers shine over bad ones – good managers can communicate their message sincerely and are heard and believed.
Employee loyalty is often commensurate with how valued they feel. Ask yourself – How are you investing in your people? New technology? Office environment? Training? Rewards?
Using tools like Gamification can help promote cohesion and a fun work environment that stimulates and motivates employees. Gamification plays into our innate desire for reward, feedback, status, competition, altruism, and achievement. Gartner recently called it "a powerful tool to engage employees, customers, and the public to change behaviours, develop skills, and drive innovation".
You can find more information on how to implement Gamification in the contact centre here.
Meet your service levels:
Nothing makes a Contact Centre tougher to work in than consistently failing your service levels and picking up call after call of angry customers. It's normal for agents to burn out under these conditions.
Workforce management (WFM) solutions can help you schedule and forecast the right number of staff, with the right skill sets to meet your service level agreements and create a more pleasant and positive work environment for your employees. Most contact centres today will already have a workforce management solution implemented. It's a case of better understanding your solutions and learning how to optimise it in order to achieve the results you are aiming for.
WFM consultants can not only help you implement better planning and scheduling, they can also support you by coming up with a clear strategy and learn new ways workforce management technology can be utilised in your contact centre.
Some of the above will cost money. Some of it requires skill. None of it is easy. But, if successful, it builds a wholesome centre that delivers quality – which ultimately is more enjoyable and better for the customer as well as your agents!
Source: https://www.businesssystemsuk.co.uk/blog/2018/12/21/one-biggest-contact-centre-challenges-fix/
Publish Date: December 21, 2018 5:00 AM
---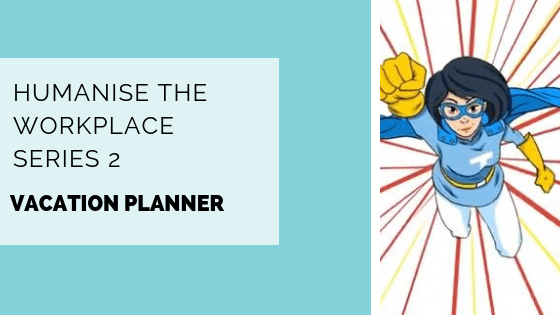 Humanise the workplace series - Part 2
Today's contact centre is centred on profitability much as it is around customer service. But finding a solution that supports these goals as well as keeping your agents happy can be a major challenge for many Contact Centre Managers, Team Leaders and Resource Planners!
We understand that finding the right Workforce Management Solution which balances these 3 key areas is a must.
Vacation Planner
Improving employee engagement and ensuring your agents are content with their work-life balance can take the shape of many forms. One of them is with Teleopti's Vacation Planner (part of the lifestyle module designed to help agents with their work-life balance). Vacation planner is designed to handle holiday requests as well as any ad-hoc requests for other types of absence you wish for employees to be able to request, such as TOIL (Time Off In Lieu).
The requests can either be manually handled or left to the system to handle, based on pre-set allowances or service level targets (freeing up valuable resources and saving time).
With vacation planner agents are able to:
receive instant feedback on requests, letting them know whether their time off has been approved, denied or waitlisted
view their remaining allowances for different absence types (e.g annual leave) in their agent portal
see what the probability is of getting an absence request approved (defined by pre-set allowances or current staffing situations)
Benefits of Teleopti WFM Vacation Planner
Reduction in administration – eliminate paper-based holiday/time off requests
Save time and money – free up valuable resources with automated request handling bringing a reduction in administration
Improve employee engagement – eliminate friction between resource planning groups and agents by allowing both parties to gain mutual benefits with the module
Interested in finding out more? Speak to our team today!
About Teleopti & Business Systems
As top global providers of Workforce Management, Business Systems (UK) Ltd and Teleopti work together to provide across the board services in Workforce Management for operational consultancy, technical implementations and training, culminating in improved customer satisfaction, employee engagement and maximised ROI.
Source: https://www.businesssystemsuk.co.uk/blog/2018/11/29/workforce-management-vacation-planner/
Publish Date: November 29, 2018 5:00 AM
---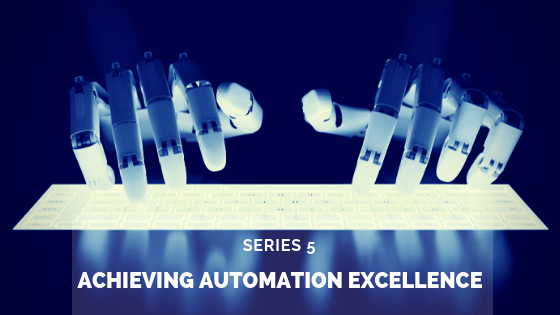 Series 5 – Achieving automation excellence
Welcome to Part 5 of the Business Systems blog series - 'An Insider's Guide to Robotic Process Automation'
In this series:
Robotic Process Automation Excellence
Robotic Process Automation roles
Robotic Process Automation Training
Automation excellence
In order to fully embrace automation in your organisation, consider setting up an Automation Workforce Team. An Automation workforce team: the 'go to' for anything automation related in your organisation.
After the technology has been implemented, the centre can be used to:
Establish methodologies
Create training
Identify best practices
Identify ongoing needs for automation (streamline operations and reduce cost)
Collaborate with the business owners to design, deliver and maintain automation projects
Automation roles
Consider which members will be part of the Automation Workforce Team. Every organisation is different and one size will not fit all.
Manager

– leads and coordinates all resources and activities

Technical Expert

– monitors the quality of the output and encourages best practice across the dev team.

Connectivity Consultant

– Manages and maintains the integration layer

Business Analyst

– investigates challenges and identifies automation processes. Prioritizes potential use cases and creates design documents that dev team use for completion of projects.

Automation

Administrator

– Technical management and maintenance of ongoing automation solutions

Developer

– executes the automation programmes using specific tools within the technology.

Quality Tester

– executes testing (error handling and data validity) of automated processes

Automation

rollout and change management

- Expert– education and enablement activities for all employees using automation

Data Analyst

– defines and measures automation value
Where can these roles fit within the organisation?
Centralised:

Whole team located in the same organisational unit

Semi-distributed:

automation business analysts strategically located across relevant departments e.g HR, Customer Service and Procurement

Distributed:

Central management remains within the Automation Workforce Team, but automation business analysts and automation developers located in different departments where automation is being rolled out
Automation Training
Some Robotic Process Automation providers offer tools to promote, design and support the technology.
Training and certification for the technical employees taking part in the project (a certification means involvement in a Robotic Process Automation developers community)
Solution provider joins the centre of excellence team in a joint project implementation which includes coaching and on the job training.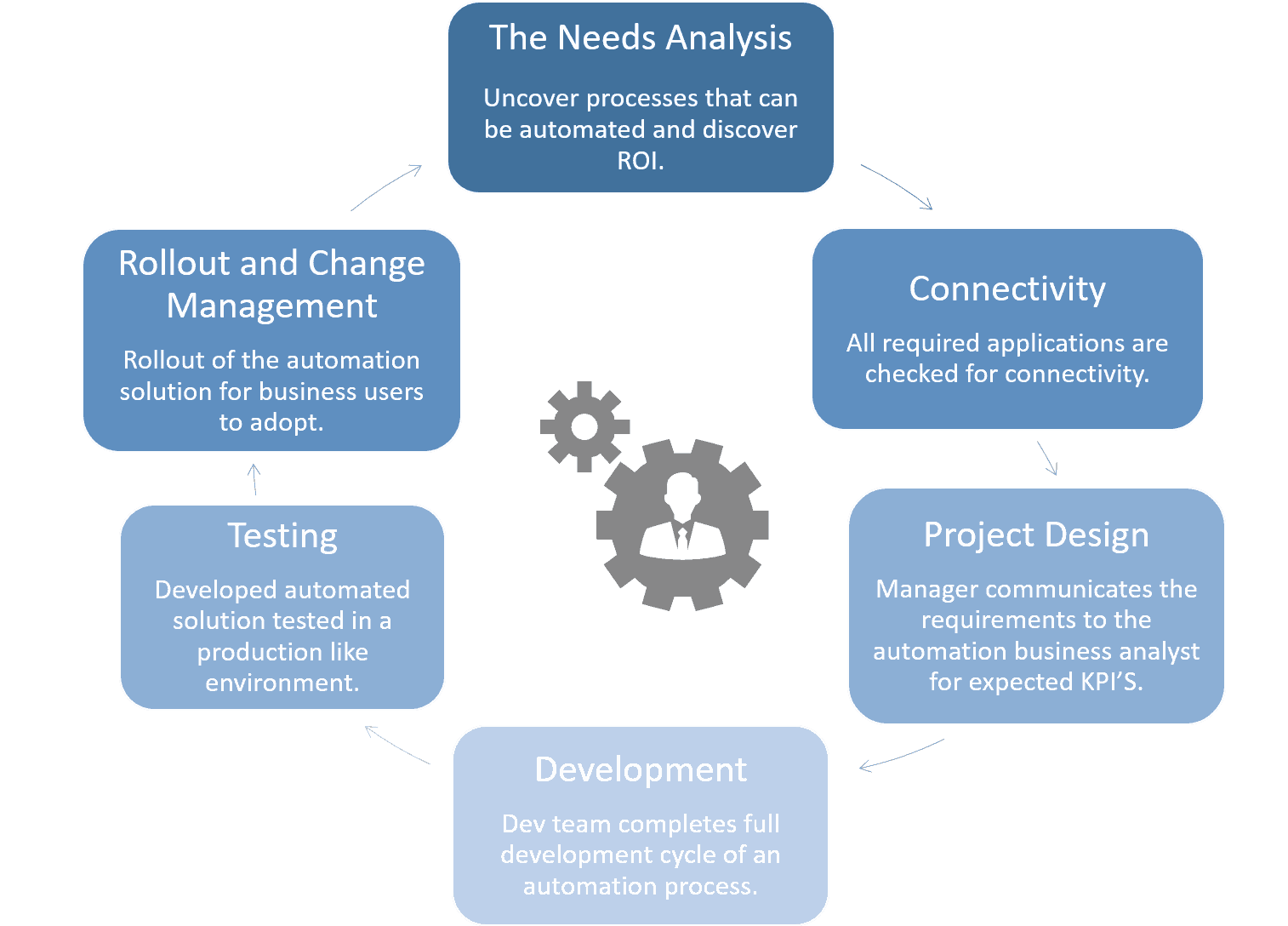 Fig 1 - An Automation Training Project (click to enlarge)

Keep tuned for series 6 in the Insider's Guide to Robotic Process Automation – 'Cognitive Automation'.
To view previous blogs in the series, please click here >
Source: https://www.businesssystemsuk.co.uk/blog/2018/11/22/insiders-guide-robotic-process-automation-achieving-automation-excellence/
Publish Date: November 22, 2018 5:00 AM
---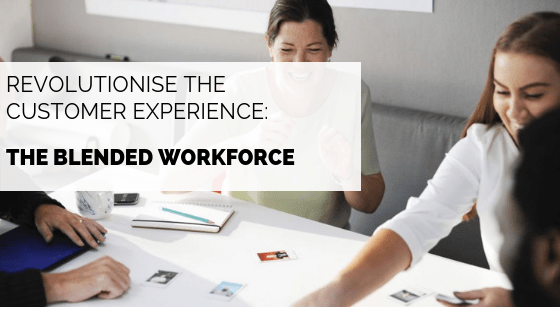 A blended workforce
A positive customer experience is vital to the modern business in the age of online user reviews and social media where performance is under the microscope 24/7. Every little glitch, every little slip in your service standards can quickly be communicated to audiences of thousands. Brand reputation is truly built from the ground up.

At the same time, with today's mobile, always-connected culture, people's expectations have shifted. They demand quality, they demand personalisation and they demand it now. When customers are used to self-help web pages downloading in seconds, they just won't tolerate a five-minute wait on hold on a call to a contact centre. If their query or issue can't be resolved first time, they will try another channel or go online to do it themselves.
For all of these reasons, businesses simply cannot afford to deliver a poor customer experience anymore. That is why so much investment is being pumped into front office operations, into contact centres, stores, marketing and sales, eCommerce - anywhere in the business that has direct contact with customers and clients - to deliver increasingly seamless and memorable service.
The rest of this article can be found exclusively on The Forum's website. Check out the rest of the article 'Revolutionise the Customer Experience with a blended workforce'
Source: https://www.businesssystemsuk.co.uk/blog/2018/11/16/revolutionise-the-customer-experience-with-a-blended-workforce/
Publish Date: November 16, 2018 5:00 AM
---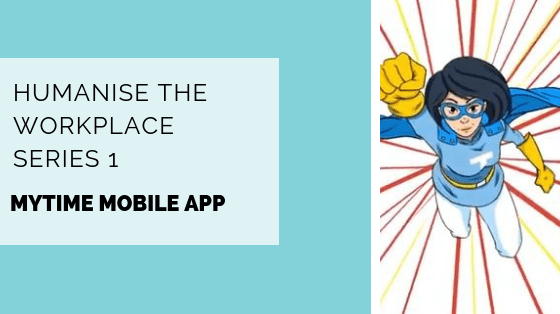 Humanise the workplace series - Part 1
Employees today are looking for flexibility and availability to help meet their busy and complex lifestyle schedules. They want to be able to take control of their work patterns.
As an organisation, these factors need to be considered particularly with the millennial generation, resulting in improved employee engagement and a reduction in agent and customer attrition.
Workforce Management can help to encourage these values. As well as helping to ensure the right staff with the right skills are available at the right time, workforce management functionality also encourages a positive and motivated workforce.
MyTime Mobile App
With Teleopti's agent empowering self-service portal - MyTime – (accessed via Mobile App & Web), agents are able to stay informed of their upcoming schedules as well as changes.
The portal not only works in line with ensuring targeted service levels, it also maintains a healthy work-life balance and creates a direct communication path between resource planners, supervisors and agents.
With the app, agents are able to:
Submit overtime availability
Trade shifts
Request holiday or absences
Receive swift authorisation which helps increase employee engagement and loyalty
Benefits of Teleopti WFM MyTime
Maintain a unified workforce
ensure schedule information is up to date and synchronised, resulting in higher accuracy and less confusion or mistakes when it comes to work patterns
Achieve employee engagement
humanise the process of scheduling by empowering your agents. Keep them informed of their schedule, allow them the responsibility of changing or trading shifts.
Embrace automation for efficiency
automatically approve or deny shift requests and trades based on skill-traffic demand. Focus less on administration, but more on business needs and analytics.
Stress less
Agents won't have to worry about waiting too long for request decisions.
*Agents can report all absences/illness through the app, meaning planners/supervisors are instantly updated in real time, ready to act in line with the day's activities.
Interested in finding out more? Speak to our team today!
About Teleopti & Business Systems
As top global providers of Workforce Management, Business Systems (UK) Ltd and Teleopti work together to provide across the board services in Workforce Management for operational consultancy, technical implementations and training, culminating in improved customer satisfaction, employee engagement and maximised ROI.
Source: https://www.businesssystemsuk.co.uk/blog/2018/11/08/workforce-management-mytime-mobile-app/
Publish Date: November 8, 2018 5:00 AM
---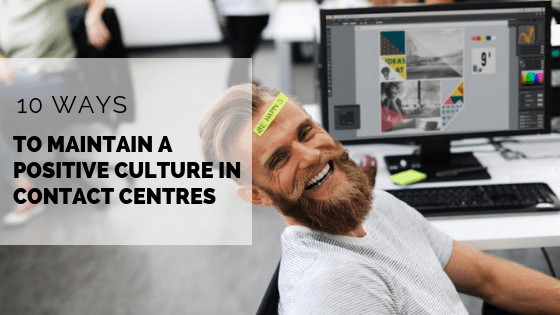 Magnus Geverts at Teleopti - 10 ways to create and maintain a positive culture in contact centers
Working in a contact centre is a constant challenge. While the introduction of self-service and automation has removed many of the simple, repetitive tasks from the frontline, the remaining enquiries are increasingly complex, requiring greater skills, patience and knowledge. At the same time, mobility and the Internet of Things mean customers want an immediate response and expect to interact using a variety of channels at a time and place to suit them.
Managers who fail to grasp these fundamental changes are likely to experience constant staff turnover and diminished customer loyalty.
So, what's the winning formula for a successful contact centre culture? It all comes down to creating the right environment that puts power into the hands of the people. Get it right and you'll be rewarded with happy staff that deliver consistently outstanding customer experiences.
Humanise the workplace
Ask any employee what they want from their place of work and besides a decent pay package, they are most likely to cite working with people they like and the opportunity to develop. Other bonuses are flexibility and the authority to solve customer issues in their own way. However, many organizations are failing to humanize the workplace. Follow these 10 steps to avoid falling into the same trap:
1. Be approachable and visible:
and staff will come to you if they have problems. You'll also gain a better understanding of what makes your team tick. Even if you work from home, and only do so if agents can do the same, have an open-door policy, albeit a virtual one.
2. Be constructive with criticism visible:
address weaknesses and mistakes in a positive way but make it private. Admonishing agents in front of their colleagues is demoralizing and potentially damaging when it fosters unhealthy competition that pits agents against each other.

3. Build camaraderie:
through informal and interactive communications such as weekly huddles or online chat facilities but make sure the pressure is off by scheduling these sessions during quiet times.
4. Share learning:
from the very beginning. Give new joiners a welcome pack that includes an introductory e-learning module and pairs them with a mentor. Then keep the momentum going with methods that encourage colleagues to talk to each other, share ideas and achievements, at all levels and across different parts of the business.
5. Make agents part of the decision-making:
turn "this is what you are going to do" into "what can we do to fix…?" Involving agents and allowing them to contribute to running the contact centre in a strategic way promotes a productive, thinking culture.
6. Make recognition and rewards accessible to all:
remember to recognize newcomers and improved performance rather than just outright winners. Then, reward them with a greater number of smaller prizes such as theme park tickets or a dinner for two rather than an all-expenses trip to the Bahamas. That way, everyone feels they have a chance of winning. Don't worry if you can't afford prizes - giving people time off when it is quiet can be a reward in itself.
7. Flexible scheduling for work/life balance:
help agents strike an efficient work/life balance by using the latest forecasting technology to right-size your contact center now and in the future. Features like rule-based self-scheduling allow managers to reschedule their workforce during the day taking into account unplanned changes in customer demand and unplanned agent absences in a matter of minutes. Then run a series of 'what if' scenarios to predict staffing needs for regular seasonal fluctuations like Christmas or new marketing campaigns.
8. Self-service for empowerment:
allow agents to self-serve their own working lives, to trade shifts, voice their preferences for overtime and request time off. Setting up auto-approvals means staff don't have to wait till the next day for an answer should their manager be out of the office or on holiday themselves. What is more, agents can log in at any time and from anywhere to see who they are working with and let their manager know when they are available for work.
9. Gamification for motivation:
encourages healthy competition and rewards good performance in a fun environment. Add an additional boost by making the most of advanced WFM reporting and dashboards to provide a real-time snapshot of employee and team performance against specific contact centre KPIs or customer SLAs in a fair and transparent way.
10. Knowledge sharing for personal development:
use WFM to create a virtual library of agent talent, knowledge and qualifications that can be used to build tailored training programs along with meaningful career paths. If your team consists of several generations, be mindful of developing a portfolio of different learning styles to meet everyone's needs and promote inclusivity.
Let Technology do the rest
Of course, technology should deliver cost savings and efficient customer service but in a humane way. Some of Teleopti's customers are real-life success stories of employee engagement. Rentalcars.com, the world's largest online car rental service, depends on WFM to schedule hundreds of advisors, managers and support staff. Agents enjoy the luxury of seeing their shifts well in advance while self-service gives them the ability to plan their lives.
Fortunately, the latest WFM solutions enable all organizations to achieve work-life balance, empowerment, motivation and personal development, the cornerstones of employee engagement and the very foundation of a positive contact centre culture.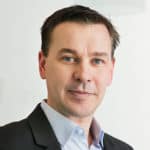 Magnus Geverts
Chief Business Development Officer at Teleopti
About Business Systems (UK) Ltd & Teleopti
As top global providers of Workforce Management, Business Systems (UK) Ltd and Teleopti work together to provide across the board services in Workforce Management for operational consultancy, technical implementations and training, culminating in improved customer satisfaction, employee engagement and maximised ROI.
Source: https://www.businesssystemsuk.co.uk/blog/2018/10/16/power-to-the-people/
Publish Date: October 16, 2018 5:00 AM
---
Another day another regulation: Identifying Risks before they happen with Call Extraction
As data regulations continue to tighten, trade reconstruction has become a priority for compliance managers in the financial sector. No longer is it enough simply to record telephone transactions and keep them filed away in a database somewhere, just in case. With the stakes for data and privacy infringements higher than ever, compliance demands a proactive approach, the ability to turn call recording into actionable 360-degree insight so risk factors can be spotted and issues resolved before they happen.
One of the scenarios compliance may come across is how to integrate sophisticated analytics platforms with legacy call recording systems for effective data extraction - which is where a tool like Wordwatch comes in.
Let's take an example. Helen is Head of Compliance at a large multi-national bank. She knows full well that the implications of MiFID II regulations require a more proactive approach. Despite her organisation handling thousands of calls and communications every day, she recognises the need to have eyes on exactly what is happening across all trades so she and her team can identify potential risks at the earliest possible moment.
Helen has just implemented a bespoke trade reconstruction/analytics tool. She wants to integrate it with her call recording data monitor for certain 'high risk' words and phrases. When the analytics platform picks up on these phrases, it can automatically extract the relevant communications, reconstruct the trade and provide Helen's team with all the information they need to take decisive preventative action.
But Helen is running into problems. Because the call recording system used by her bank is a few years old, it is difficult to find up-to-date trade reconstruction tools compatible with it. In addition, her organisation uses a number of different interaction recording systems that don't talk to each other - for example, landline, mobile and IM - making attempts at gaining complete insight more complicated.
The integration process for this will have to be done manually, a lengthy, cumbersome process. It will mean taking live systems offline, and due to its complexity the likelihood of human error is high. She also has the issue of systems from multiple vendors and she is looking for a solution that will work across multiple platforms.
Call Extraction With Wordwatch
Wordwatch provides the answer to Helen's dilemma. Wordwatch is designed to extract call data from any recording systems (regardless of location or age) so it can be used in other applications - like, for example, analytics engines and trade reconstruction tools. Its key benefits are:
It is vendor agnostic: Wordwatch's extraction module will retrieve calls from any platform, be it legacy, mobile, cloud-based or on-premise, and export it into any analytics engine. It can extract audio and metadata from several systems at once while they are still running and retains all data in its original file structure and format.
It automates the extraction process: With Wordwatch, there is no lengthy manual integration between call recording and analytics tools. Set up can be completed while the call recording system is still live and leads to faster, more cost effective data retrieval. Bulk exports happen in close to real time to enable proactive analysis and intelligence.
For Helen and for all trading floor compliance managers, Wordwatch provides peace of mind and allows her to create a safety net to mitigate against risk. By having an extraction engine that is automated and vendor agnostic, Helen will have complete flexibility on how she wishes to analyse her data and what data she needs analysed. The open compatibility with other platforms also means Helen can choose to switch her call recording and/or trade reconstruction solution anytime she likes, future proofing her bank's investment.
Wordwatch Extraction is one of four modules in the suite that also includes Replay, Store and Report. To find out more about how WordWatch can help you, please get in touch with us today.
Source: https://www.businesssystemsuk.co.uk/blog/2018/09/18/proactive-call-extraction-identifying-risks-happen/
Publish Date: September 18, 2018 5:00 AM
---

---
Can I integrate an existing legacy call recording system with a modern, up-to-date solution?
Yes this is possible. With a multi-vendor centralised voice recording replay portal, this solution will sit on top of any existing legacy (and also live) call recording systems. A solution such as this is able to access calls from multiple call recording systems, regardless of age, manufacturer or geographic location. This unique portal sits above live and legacy systems (cloud or on-premise), providing a single point of access for all recordings.
---
What are some of the benefits of simplifying your call recording infrastructure?
Eliminates support costs by only having to maintain one solution instead of multiple
Lower cost of ownership by eliminating internal resources dedicated to managing obsolete systems
Drives genuine competitive advantage through faster and more efficient call retrieval with one single user interface
Ability to manage retentions across multiple call recording platforms from a single point of access
---
What are some of the issues associated with having legacy call recording systems?
Legacy call recording systems can pose a number of different issues. Most common ones include:
Manufacturers ceasing support for the call recording system
Missing important product updates
Security vulnerabilities
Risk of component failure with no immediate resolution
Integrity and availability of recordings
---
Am I able to access my old call recordings if my system reaches end of life? (EOL)
If your system reaches end of life (EOL), accessing old call recordings is still possible, but a number of risk factors need to be considered. Once a system reaches EOL, many manufacturers cease support, meaning that if your system were to experience any problems it will be much more difficult and expensive to fix them and you could risk losing your recordings.
Additionally, it's important to consider security and network vulnerabilities. As manufacturers no longer release important updates to EOL systems, this can leave them exposed to potential security breaches.
---
Is it more cost-effective for me to upgrade an old call recorder when it reaches end of life, or should I be looking at a new call recording system?
Both options are viable.
The benefits of upgrading your existing call recorder are:
Leverage existing licenses on your legacy system to get preferred upgrade pricing.
Some manufacturers offer integration of legacy calls into an upgraded call recording solution.
However, looking at a new call recording system is also important to consider in instances where you may have multiple live call recording platforms from different vendors. In this scenario, a unique portal (Wordwatch) can act as a single point of access to these systems. Once a system reaches EOL, the audio will still be accessible without relying on the legacy call recording platform.
The portal safeguards your legacy data and removes the risk and cost of any legacy hardware maintained on the estate, saving support costs and upgrades, ultimately being the most cost-effective way to upgrade your old call recorder.
---
How would I extract my calls from an old call recording system?
Call extraction from old call recording systems can be achieved by a bulk export functionality which can automate extraction schedules from existing systems.
As part of the extraction project, a consultancy phase will ascertain the call volumes and data sizes. A bespoke process will then be created to extract the call metadata into a voice legacy retrieval platform such as Wordwatch. This metadata will index the storage location of the audio allowing Wordwatch to facilitate playback instead of relying on the legacy call recording platform.
Once the recordings and metadata have been extracted, you also have the option of inputting them into another system; for example a bespoke analytics and reporting engine.
---
Is there a way to extract data from my old legacy call recording system and keep the same file format?
Yes. With a unique legacy call recording retrieval and replay portal, call recordings can be kept in their original file structure and format, eliminating the risks related to the integrity of the recordings.
---
Some of my call recordings are stored on tape. What does the process of moving recordings from tape to a digital environment entail?
When moving call recordings from tape to a digital environment, the process should firstly be carried out in a secure environment where tapes can be stored and access to these tapes are only granted to those involved in the process, thereby avoiding tampering or loss of data.
The actual retrieval process starts with the tapes inserted into the retrieval server/logger. This can take anywhere from one to twelve hours depending on the tape type and size, number of recordings and any damage which may have been inflicted to the data.
Before retrieval a note of the date, time, folder name and tape number are kept in order to correctly match the data and find recordings once the migration is complete. The administration of each tape can take one to two hours.
---
What are some of the risks associated with having call recordings stored on tapes?
Tape Quality: If the tape is in poor condition, there is a high chance of not being able to retrieve calls. Tapes are prone to fast deterioration. If you have tape recordings that have been stored for longer than five years, it's definitely time to think about retrieving the data stored on them as soon as possible.
Physical Space: Tape recordings take up physical space, and so they need to be kept in a secure location where they cannot be tampered with. Creating and maintaining safe physical environments, often result in elevated costs.
Accessibility: To find a specific tape recording, someone has to look on which tape the recording has been stored, then physically find the tape, put it in the appropriate audio machine and listen back to all the recordings to find the one needed. This process is likely to take days. It also adds to the wear and tear of tape degradation. Due to stricter regulations such as MiFID II, retrieving call recordings related to trades are now a serious FCA requirement and time constraints should not be an added risk.
f you need more advice on your call recording system then contact our team who can offer best practice advice and simplify your concerns
Source: https://www.businesssystemsuk.co.uk/blog/2018/09/17/legacy-call-recording-faqs/
Publish Date: September 17, 2018 5:00 AM