Business Systems UK Ltd - ContactCenterWorld.com Blog Page 2
Working in a law firm means you probably take a lot of important calls on any given day, but if you really needed to, could you recount every call you have received and every detail discussed during these calls?
Whether you need to record for note-taking, dispute resolution, regulatory compliance or training, call recording can benefit your firm. Here are 3 ways how:
1. Avoid loss of information
When talking to clients, it is vital to actively listen and note down important information. However, relying on taking notes during a conversation can be disruptive and may result in erroneous or missed details. Similarly, there may be instances when it is difficult to understand what the client is saying (noisy environment, talking quickly, speaking in a heavy accent etc). It offers lawyers peace of mind knowing that if necessary they are able to revisit the conversation post-factum and can therefore concentrate entirely on the conversation with their client.
Through call recording, staff can listen back to calls, pick up any missed information and/or clarify any misunderstandings/miscomprehensions, ensuring that nothing critical has been missed
2. Protect your firm from complaints
According to the Legal Ombudsman over 1,600 complaints were filed for failure to advise and failure to follow instructions in 2016.
When a formal complaint does happen, firms can reduce the risk of liability by utilising call recordings to fact check information and resolve disputes ideally before they escalate in to a lawsuit, saving the firm time and money.
However, many complaints are initially made informally, like a person phoning to say that a minor matter has not been dealt with within a stated timescale. While this person may not be making a formal complaint, they are expressing dissatisfaction about an element of service that they have received. Being able to pick these up on time from the call recordings, can help prevent from further escalation.
Moreover, The Legal Ombudsman found that 82 per cent of clients would choose a lawyer based on the recommendation of friends, family or colleagues. As such preventing complaints can also result in additional business opportunities.
3. Facilitate personal development and benchmark best practices
Call recording is an invaluable tool to improve your team's performance. For legal assistants tasked with dealing with clients over the phone, the ability to demonstrate empathy, professionalism and an understanding of the legal context behind the call is fundamental for achieving service excellence.
Managers can evaluate employees' calls and provide constructive feedback on their performance by using call recordings to monitor, evaluate, coach and highlight examples of best practice.
Call recording solutions can also be used for training new hires on company best practices and on how they are expected to conduct themselves, as well as to bring them up to speed with client cases they have been assigned too.
In conclusion…
From helping firms ensure they don't miss important information when talking to clients to avoiding complaints and supporting employee development, call recording can offer law firms numerous advantages.
If you want to find out more about call recording in law firms, feel free to contact us: 0800 458 2988, contact@businesssystemsuk.com.
Source: http://www.businesssystemsuk.co.uk/blog/2017/05/25/call-recording-can-improve-law-practice/
Publish Date: May 25, 2017 5:00 AM
---
A few years back we were discussing how the mis-selling of Payment Protection Insurance has highlighted a need for banks to improve monitoring of customer-agent interactions to ensure compliance to regulations.
Today, the recent figures published by the FCA regarding consumer complaints, show not only how important it is for banks to re-engineer the way they monitor their customer interactions, but also how damaging it can be if they don't. According to the report, UK financial institutions have recorded 3 million complaints over their products and services in the last six months of 2016, hitting a 5-year high. However, what really shows the impact these complaints have on the business is the compensation banks paid during the same period, which totalled £1.9 billion. Not surprisingly, PPI remains a hot topic representing 29% of the total number of complaints, followed by registered current accounts, packaged accounts and credit cards.
Building the case for customer interaction monitoring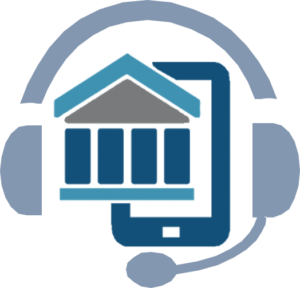 Against this backdrop and with the FCA alongside finance-focused special interest groups making it easier for consumers to switch banks, an environment has been created in which superior customer interaction monitoring is one of the best investments a bank can make. Speech Analytics (term used to also cover Interaction and Real Time Analytics* for the purposes of this article) offers 100% monitoring and analysis of customer interactions, enabling retail banks to prevent customer attrition, reduce customer effort, build a more competitive offering and ensure compliance.
Preventing customer attrition
Analytics tools can search the entire database of recorded communications for predefined key words and phrases that may indicate negative customer experiences or customer intention to switch banks. These interactions might otherwise have been missed if monitoring had been carried out through sampling techniques. With this insight retail banks can take corrective actions to reverse the negative customer experience and prevent them from switching banks.
Reduce customer effort
Another area where Speech Analytics can prove valuable is in reducing customer effort. By identifying and categorising the interactions, the bank gains a better understanding of the prevailing reasons why customers are calling. More often than not, these calls could have been avoided avoided if a certain piece of information was made available online or clarified to the customers in the product literature. With this intelligence the bank can improve the product descriptions available to the public and run campaigns to highlight missing or unclear information, saving its customers the frustration of searching and trying to get in touch.
Building more competitive offerings
Most customers will not inform their bank of their decision to buy a product from another provider or why they have decided to switch to a competitor. It is almost certain however that at some point they have made their intentions known through a call, web chat or email. With Speech Analytics, these conversations can be identified (for example by searching mentions of competitive brands) and fed back to the marketing and sales departments to help design a more competitive offering and prevent unwanted loss of business.
Ensuring compliance
In a tightening regulatory environment, speech analytics for compliance is also a hot topic, benefiting retail banks primarily by offering risk-based quality monitoring across 100% of interactions. Rare but potentially catastrophic breaches of regulations are unlikely to be picked up by any of the sampling methods most call centres typically select to assess their interactions. Using analytics, phrases that indicate mis-selling or other compliance failings (such as agents offering advice to customers) can be isolated and followed up, within hours if necessary, enabling the bank to rectify potential failings early, at a non-critical stage. Moreover, in the event of an investigation for breach of compliance, whether internal or external, analytics could also be used to quickly identify and isolate all relevant interactions.
In conclusion…
In conclusion, there are many arguments in favour of using Speech Analytics within a retail banking environment and by making a strategic decision now, banks could yield demonstrable returns during a volatile economic climate.
*Interaction Analytics – Monitoring all multi-channel voice and text interactions including email, online forms, chat, social media, phone calls, surveys and more.
Real-Time Analytics – Automatically capturing and analysing the entire customer interaction as it unfolds, formulating a tailored next best action guidance message on the desktop of the agent handling the call.
If you want to find out more about speech analytics in retail banking, feel free to contact us: 0800 458 2988, contact@businesssystemsuk.com.
Source: http://www.businesssystemsuk.co.uk/blog/2017/05/03/using-speech-analytics-retail-banking/
Publish Date: May 3, 2017 5:00 AM
---
It is no secret that as consumers we want to communicate with a brand when we want, however we want. In fact, most of us use two or more channels, top of which are the website (85%), phone (75%), email (65%) and live chat (58%).

Despite this, a recent study found that 58% of retailers provide different answers to the same question across multiple channels. This is not a surprise as too often, although a contact centre will support multi-channel communication, these channels are managed in silos. For the planning department, this creates great complexity and manual effort if their workforce management system does not offer multichannel forecasting methods.
So how can you optimise resource planning in multi-channel contact centres?
Get the technology right
Most of the latest enterprise Workforce Management (WFM) solutions today facilitate automated or serviced queues across multiple channels. It may be difficult but the "universal" queue or the integrated platform is possible, enabling the customer to move easily between channels. Cost constraints and infrastructure may hinder the migration to a converged platform, however the good news is that there is technology available that can link existing channels to populate and consolidate customer information automatically, and automate navigation.
Understand the demand and get the staffing right
Multichannel contact centres require an accurate method of forecasting and scheduling resource. This is only possible with a WFM application that can track volumes for multiple contact types and create multi-skilled schedules. The WFM application will be able to forecast the requirements for each contact type across the day and also provide proactive real time management to cope with unexpected demand. WFM will capture the volumes and handling times to build a set of historical profiles that can be used to improve the accuracy of forecasts across different contact types going forward.
Empower the Employees
Consistency of service is critical for the multi-channel experience and this can only be achieved if the employees have access to knowledge and tools for delivering the service. Without a knowledge base, and effective performance management and quality monitoring support, it will be a real challenge for the employee. Real time process guidance can be used to assist and prompt employees, whereas other technologies such as interaction analytics and business intelligence can provide meaningful insight to the business to ensure processes are efficient and agents are fully supported.
If you want to find out more about how you can optimise your resource planning for multi-channel, feel free to contact us: 0800 458 2988, contact@businesssystemsuk.com.
Source: http://www.businesssystemsuk.co.uk/blog/2017/04/26/forecasting-and-scheduling-for-multi-channel-contact-centres/
Publish Date: April 26, 2017 5:00 AM
---
The property sector in the UK is a continuously evolving sector, largely influenced by the changing socioeconomic and technological landscape of the country at each given time. A few years back, we were talking about the change brought about by the introduction of online property portals such as Rightmove and Zoopla. Today, affordable housing initiatives by the government as well as the rise of property sharing in big cities are once again changing the market dynamics.
In such a diverse and fast-paced environment, excellent customer service and brand loyalty have become the competitive differentiator behind the business that is real-estate.
In order to achieve these 'USP's' estate agents require not only excellent communication skills, but also expert knowhow on the pertaining legislation for the different schemes. Yet once those phones start ringing with viewings being scheduled, rental rates negotiated and offers being put forward, it is surprising how little of this activity is monitored, measured or recorded.
As costs for solutions like call recording have come down in recent years and the technology becomes more user-friendly, property agents are increasingly using it to help close the gap in their sales process.
How can call recording help me meet quarterly sales targets?
Do you know why some of your inbound property enquiries fail to secure any viewings?
Can you pinpoint which of your lettings agents excel in turning around the popular phrases 'this property is a little over my budget' to 'ok well it can't harm to have a look at it'?
Do you have any visibility of what your new starters are saying to potential buyers or renters?
With call recording now accessible via easy to use web portals providing call metrics and reports, training needs can be identified, showcasing examples of best practice whilst shining the spotlight on why you are failing to meet your quarterly targets.
Calls can also be recorded on office, home and mobile phones ensuring you can track the progress of your estate agents regardless of where they are.
How can call recording help protect your property agents, tenants and house buyers?
A key element of the job role involves negotiation, putting forward offers on behalf of clients, advising landlords, scheduling tenancy inspections and providing expert knowhow on the legislations for the many different schemes (such as shared ownership, help to buy ISA, national mortgage to rent scheme and so on) now available. In some cases, third parties may not be happy with the outcome or may challenge what was said. Call recordings are an effective means of supporting your estate agents should their actions be questioned, proving that a fair and due process has been followed which meets the standards of professional bodies such as the Property Ombudsman.
How can call recording help you train and benchmark against your top performing agents?
Call recording is an extremely effective method for capturing examples of best practice by sharing the content from those 'exceptional calls' with others. In larger agencies it can also be used to identify individuals who may benefit from a transfer or promotion, and who can take those examples of best practice and apply them to help address issues with poorer performing regional offices.
With more and more agencies adopting affordable and easy to use call recording technology to help boost revenue and measure and track success, can you really afford to ignore the possible benefits it can reap for your business?
To find out more about the call recording options available contact our team.
Source: http://www.businesssystemsuk.co.uk/blog/2017/04/10/how-to-use-call-recording-to-solidify-your-market-share-within-the-property-sector/
Publish Date: April 10, 2017 5:00 AM
---
In today's digital world, robotic process automation (RPA) is experiencing a fast uptake, driven primarily by the abundance of data accumulated by organizations and changes in consumer behavior.
As consumers, we have come to expect immediacy and accuracy for our typical dealings with companies, like seeking an answer to a question, placing or changing an order, or just updating our details. OBut, when faced with more complex issues, we look for empathy and understanding, and it is on these occasions that we tend to seek human assistance. Getting the perfect balance between the two represents a big challenge for companies, while at the same time it offers a significant opportunity to improve not only customer satisfaction but the bottom line as well. And this is where automation can help.
The rest of this article can be found exclusively on the smartcustomerservice.com website >
Interested in RPA solutions? Then check out our website or contact our team for more information.
Source: http://www.businesssystemsuk.co.uk/blog/2017/04/06/robotic-process-automation-in-customer-service/
Publish Date: April 6, 2017 5:00 AM
---
Workforce management (WFM) technology has developed alongside the contact center, coming a long way from the single-channel scheduling tool it once was.
Like any tool, however, if not used correctly, it can become more of a burden than a saviour. Here are 5 common mistakes made when scheduling with a workforce management tool and how to avoid them in order to meet targets with less effort and achieve a faster return on investment.
The rest of this article can be found exclusively on the Contact Center pipeline website. Check out '5 mistakes to avoid when scheduling with WFM'.
Source: http://www.businesssystemsuk.co.uk/blog/2017/02/15/5-mistakes-avoid-scheduling-wfm/
Publish Date: February 15, 2017 5:00 AM
---
Recruitment has always been a highly competitive sector with consultants and agencies pitted against one another to achieve top biller or best agency status. The challenge any staffing agency has, is to replicate the successes of their top recruitment specialists whilst learning from the mistakes using these insights to drive better performance and revenue whilst increasing employer and candidate satisfaction.
Call recording is not a new concept, historically being used by contact centres for call quality monitoring and banks for compliance. Following on from the last article we wrote in 2014 on 'Using call recording for recruitment to give you an edge', and the interest we've been receiving from this particular market, we thought it timely to provide you with an update on how recording your calls can help you maximise your top billers and strengthen your USPs.
Here we delve deeper into the benefits this technology can bring for recruitment agencies, proving that call recording really is a no-brainer for this industry.
1. Training, benchmarking and best-practice
It's simple. Past call recordings can be used to build up a library of different types of calls. This pool of knowledge will then be readily available to use for a number of different purposes including:
Finding out what employers and candidates are talking about. What are their main drivers, their difficulties, their objectives?
Pinpoint the exact characteristics and techniques behind a successful call. The good calls (including those with great negotiations on contracts or salaries) can be used as best practice calls for new and existing consultants.
Pinpointing the characteristics behind a not so successful call. Similarly, these can be used for benchmarking and training purposes for underperforming consultants as well as new ones.
Using past recordings for role playing purposes involving 'real life' scenarios, with a particular focus on certain situations which might be challenging or difficult to handle. This can include tricky questions being asked by an employer or an accusatory statement being made by a candidate. As a result, these calls can uncover golden nuggets of information including particular techniques and tips on how to address these situations in the future.
2. Provide an absolute account of 'who said what'
Similarly you can learn a lot from the very bad calls and use call recording as a means of resolving disputes as well as fact verification purposes. Have you or your client been unfairly accused of employment discrimination during the interview process? Is there a discrepancy in the contractor salary rate you agreed with the client versus what was promised to the contractor? Call recordings can provide an absolute account of 'who said what' helping smooth over any issues and build trust in recruiter, candidate and client relationships.
3. Dare to be different - provide clients with recorded telephone interviews
Call recordings which support the reasoning behind your candidate selection process could be provided to clients as a value add service and could also mean the difference between a client placing a job role with your recruitment agency over another. If you are able to provide recordings of telephone interviews to the client in advance of them meeting the candidate, this can become the key differentiator needed for your agency in building the best portfolio over others.
4. Pro-actively market good candidates using audio interviews
On the flip side of this, you may have a candidate you telephone interviewed who is not right for a particular client but may be perfectly suited to another role you have been trying to fill. Just think how powerful it would be to not only send across that candidates CV to your client for a potential offering, but also a call recording of the telephone interview you conducted which perfectly captures the reasons behind why you have chosen to put this candidate forward in the first place.
The most successful recruitment consultants according to Karin Schroeck-Singh's blog on 15 Qualities a great recruiter must have tend to share one thing in common, they require great listening and communication skills. Having said this, it is well known that recruiters spend a large amount of their time on the phone. Can you really afford not to have a way of measuring how successful these qualities really are, whilst gaining an insight into the conversations taking place and the reasons behind successful placements?
To find out more about the call recording options available contact our team.
Source: http://www.businesssystemsuk.co.uk/blog/2017/02/09/4-ways-call-recording-can-help-achieve-top-biller-status/
Publish Date: February 9, 2017 5:00 AM
---
In early 2015 we started the conversation on how Workforce Management can support, automate and optimise workforce and associated business processes within the Police control rooms.
Our article '3 Ways Workforce Management can Improve Policing Efficiency' touched on how scheduling, forecasting and real time adherence can help the police force improve quality of service by increasing both resource efficiency and availability whilst reducing unnecessary expenditures.
Following conversations with those in charge of ensuring control rooms operate at their best, another important factor was highlighted. On top of following government guidelines, public expectations, high demands from their own and surrounding forces, and the ultimate pressure of maintaining public safety, planners are also faced with the important challenge of maintaining morale and development of their staff.
With a general consensus based on the importance of nurturing the individual in order to achieve as a whole, we highlight how workforce management can help improve staff engagement and increase moral with the aim of delivering high levels of service to those in need.
Self-service
Self-service provides staff with the ability to manage their own hours, including holidays and shifts, in line with established police force requirements, consequently allowing for a healthy work/life balance. Self-service gives employee control and flexibility, two fundamental motivators that are highly appreciated by most.
Self-service permits:
Preference scheduling: Where employees can state their preferred days and times to work as well as their preference for additional activities, such as lunch, breaks and training.
Availability: Staff can enter what days and/or hours they are able to work and the WFM Tools can make use of those offers as and when required by the force.
Shift swaps: Employees are able to swap their shifts with other employees. In addition, WFM now also offers next generation functionality in the form of a shift trade board, whereby control room staff can post a shift available for trade and set criteria for what they are looking for in return. The WFM system takes in to consideration managerial pre-established requirements and automates the shift trade process minimising team leader intervention, all whilst maintaining staffing level requirements in order to meet service level demands.
Absence requests: Staff can enter absence requests through their WFM Tool. Their request is reviewed against pre-established absence management rules with an automated response possible for team members. As well as being accepted or denied a team members request can also be placed on a waiting list for team leader acceptance.
Self-service does not just benefit the employee; it can make a big difference for the organisation as a whole:
Improved work-life balance leading to better employee performance and focus
Encourages and fosters a team environment
Morale is improved helping reduce attrition rates
Staff deployment is optimised and overtime costs reduced
Automation reduces supervisory and admin work, reducing overall costs and allowing managers to focus on more important factors
Workforce Management Training
As a final note, control room supervisors have found that adequate training on how to use the system is crucial to the success of WFM Implementations. One of the biggest issues that police forces have with WFM tools is that they are not always taught how to use the systems and therefore the tool does not get used to its maximum capacity. In some cases, they are not even made aware of the system's full functionality. It is highly recommended that supervisors request appropriate and comprehensive training from their WFM provider during the implementation phase.
Source: http://www.businesssystemsuk.co.uk/blog/2017/02/07/workforce-management-police-control-rooms/
Publish Date: February 7, 2017 5:00 AM
---
Contact Centre Managers can face a real challenge when it comes to reducing cost. To make the most out of every customer interaction requires a balance of productivity, quality and efficiency in day to day operations.
Here are our top 4 technologies that can help optimise costs without compromising quality:
1. Workforce Management
Workforce management (WFM) technology allows planners to quickly allocate the right employees, with the right skill sets at the right time, in order to meet service level agreements in the most efficient and cost effective way possible.
WFM can help organisations save a significant amount of money through:
– Resource planning precision
With a modern WFM tool, planners are able to forecast, schedule and track effectively the exact resources and skills needed in the contact centre on a daily basis. This means that costs related to overstaffing (and understaffing) can be avoided.
– Self-Service functionalities
Self-service functionalities enable agents to highlight their work preferences such as overtime availability, desired shifts and time-off requests, which not only help cut administrative costs, but also improve agent engagement and moral. The latter leads to a reduction in agent attrition rates which will in turn save the contact centre recruitment and training costs (for example, if you were to recruit 100 new agents within a year's time to replace employees that left, you would be spending close to £250,000 in recruitment and training costs).
2. Interaction Analytics
Interaction Analytics (including speech analytics) does all the hard work for you by "listening" to all forms of communication to spot predefined keywords and expressions that can indicate both problem and opportunity areas as well as valuable insight.
Interaction Analytics can reduce cost in the contact centre through:
– Quality Monitoring & Performance
With 100% of calls being monitored and categorised, only the most valuable are passed on for agent training. Interaction Analytics can help develop a targeted agent training programme improving overall KPIs, including those designed to reduce the cost to serve.
– Avoidance of fines
Interaction Analytics can be used as a precautionary mechanism; being able to search for and identify inappropriate interactions through thousands of records, can allow the contact centre manager to remedy the situation before it repeats or escalates.
– Improving customer retention
Similarly, being able to search thousands of interactions using keywords such as competitor names, and phrases that indicate customer dissatisfaction, means you can reduce customer churn and consequently loss of revenue.
3. Robotic Process Automation
Robotic Process Automation (RPA) uses robots to eliminate repetitive manual tasks and deliver greater consistency over operational tasks, with unparalleled accuracy and speed.
RPA can reduce cost in the contact centre through:
– Automation of desktop activities
These include application launch, mouse selection, field entry, information copy/paste, template auto-fill and calculations; allowing agents to focus on more challenging tasks of greater value to the business.
– Self-service functionalities
This includes automating the back-end processes of your customer self-service channels, therefore helping improve overall channel performance. As self-service is one of the most cost-effective channels, the more customers use it the less your cost-to-serve will be.
– Back-office tasks
RPA can take care of many manual and resource intensive back-office operations such as organising and indexing electronic documents and sending automatic replies to predefined requests, saving costs associated with a wide range of administrative tasks.
– Avoiding technological failure
Health checks, updates and other event-triggered processes can be automated saving the IT department time and ensuring the contact centre will not be disrupted by a potential costly technological failure.
4. Hosted Services
Cloud and hosted services allow for a more flexible way to acquire applications without having to deal with the costs associated with the procurement and maintenance of on-premise equipment.
Cloud and Hosted services can reduce cost in the contact centre through:
– Scalability
Cloud services allow organisations to meet customer demand, scaling the number of licenses used according to their needs. This also means you are billed for what you use on a pay-as-you-go basis saving unnecessary expenditure.
– Maintenance of equipment
Using a cloud or hosted service means there are no operational and maintenance expenses, typically associated with traditional on-premise equipment.
If you want to find out more about any of the technologies referenced in this article which can help you reduce cost in the contact centre, contact us for more information.
Source: http://www.businesssystemsuk.co.uk/blog/2017/01/20/top-4-technologies-reduce-cost-contact-centre/
Publish Date: January 20, 2017 5:00 AM
---
The way call recordings are stored, plays an important role in ensuring organisations are able to access audio assets either for compliance or business intelligence purposes. Today, magnetic tape represents one of the riskiest storage mediums for recordings as it has a finite lifespan (10-20 years) and is susceptible to premature degrading dependent on storage conditions and access frequency. In the past, keeping multiple copies and transcription have been the recommended failsafe methods. Today however, digitisation (moving the audio data to a digital environment such as a hard drive or the cloud) has become best practice as it helps organisations reduce disadvantages and risks that come along side magnetic media.
For example:
Accessibility: Finding a specific recording that is on tape, someone has first to look on which tape the recording has been stored, then physically find the tape amongst the thousands stored, put it in the appropriate audio machine, and rummage through all recordings to find the one needed. This process is likely to take days and ads to the wear and tear of the tape. By migrating to a digital environment, recorded calls can be easily found and retrieved through their metadata and quickly made available upon request.
Life span: Tape as a means of storage is subject to time degradation or damage, consequently rendering the recording inaccessible. Tape manufacturers often claim that tapes can last up to thirty years if kept in absolute optimal environmental conditions (humidity, temperature, cleanliness etc). But even in such cases, there is a risk that the tape lifespan will surpass the lifespan of the play back equipment making it increasingly difficult to find working recorders to play the tape. A more realistic lifespan is between ten or twenty years. If you are storing sensitive data on tape, we recommend keeping them for no longer than 7 years to avoid possible losses. (for more information on the life expectancy of tape can be found here)
Physical Space: Not only does storing tape recordings take up physical space, organisations also need to ensure they are kept in a secure location where they cannot be tampered with. Creating and maintaining safe physical environments, made to meet the recommended environmental conditions, often results in elevated costs. Moving tape recording to a digital space removes the stress factor of having to find a secure location that is inaccessible to unauthorised individuals as well as present the best possible storage conditions.
Costs: Aside from the obvious physical storage costs, a storage medium should also be evaluated in terms of the potential repercussion of losing the recorded information. When this cost is considered, it may become economically smart to invest more in a medium/system that offers reliability in the long term. This is particularly relevant in the financial industry, were recordings need to be available for longer periods of time in order to meet compliance.
So what does the process of moving recordings from tape to a digital environment entail?
Security: When moving call recordings from tape to a digital environment, the process should be carried out in a secure environment where tapes can be safely stored with access only to those involved in the process to avoid tampering or loss of data.
Time planning:

Retrieval: The tapes are inserted in the retrieval server/logger and the retrieval process is commenced, which can take anything from one to twelve hours depending on the tape type and size, the number of recordings on it and any damage to the data.
Administration: A note of the date, time, folder name and tape number are accurately kept in order to correctly match the data and find recordings once the migration is completed. The administration of each tape can take anything from one to two hours.
Note: If the tape is in poor conditions, there is a high probability that retrieving calls will not be possible. Tapes are prone to fast deterioration, so if you have any tape recordings that have been stored for longer than five years, it is important to start thinking about retrieving the data stored within them as soon as possible.
Additionally, you need to consider your call recorder manufacturer as calls may have been stored in different formats and potentially have encryption. At Business Systems we partner with a number of manufacturers, including NICE, Verint and Red Box Recorders, and can help extract calls from current and discontinued recorders, so to homogenise the data and provide you with a single point of access.
Do you still store your call recordings on tape?
Source: http://www.businesssystemsuk.co.uk/blog/2016/12/20/digitisation-of-the-tape/
Publish Date: December 20, 2016 5:00 AM
---
Dave Evans, Workforce Management Consultant at Business Systems (UK) Ltd, discusses 3 emerging trends to watch out for in workforce management technology.
1. Continue to see advances in web-based portals – These will be available for employees as well as schedulers, to give true mobile workforce optimisation.
2. Improvements in integrations for bespoke applications and for third party applications. This is going to enable users to take data from workforce management and create weighted score cards.
3. Increase in the use of Gamification – Agents want to know exactly how they are performing without having to wait two or three weeks for feedback.
Source: http://www.businesssystemsuk.co.uk/blog/2016/12/02/workforce-management-emerging-trends/
Publish Date: December 2, 2016 5:00 AM
---
With the average annual attrition rate in contact centres amounting to 24% and with 37% of attrition rates occurring within the first six months (callcentre.co.uk), we thought it timely to look at one of the technological stepping stones (workforce management) that goes a long way in trying to take away the pain in this area.
Reduce attrition rates through: Empowering employees
It's simple – implementing the right workforce management system which comes equipped with self-service functionalities can reduce absenteeism and attrition offering your workforce a greater interest in what they do and a more flexible life style to meet their schedules. Some of the self-service functionalities which are available within WFM include:
Holiday Planner
This functionality automates the time off request process, with an instant notification of request acceptance or denial. Agents are also able to easily view their remaining leave allowance, and request holidays. In line with service level targets, requests are instantly and automatically acknowledged, denied or placed on a waiting list for team leader acceptance.
Shift Trading
This functionality allows agents to trade shifts with or without team leader intervention, all whilst maintaining staffing level requirements. Agents are able to view their current schedule via a portal (as well as that of other team members) where they can make shift trades and enter over time availability. Through this portal, agents can also view their performance report with metrics available to view such as number of calls answered and average call duration.
Overtime Availability
This functionality automates overtime management allowing agents to enter their overtime availability (usually through a user-friendly portal), at the start or end of their shift – or even on a day off, allowing the agent to earn a little more money depending on their availability.
Reduce attrition rates through: Schedule Optimisation
Scheduling and optimisation are two key capabilities within WFM systems. These capabilities are the core components behind balancing operational efficiency and employee satisfaction, and thus in reducing attrition rates.
Scheduling and Optimisation can be achieved through the following WFM features including:
'What-if' scenario testing
What-if' scenario testing and analysis is another feature of WFM systems which can be used to identify how many agents you need on a particular day as well as a focus on what skills they should have. Based on accurate forecasting, the scheduler can assign individual agent shifts instantly, helping ensure that with additional resources, your highest peak periods will be adequately covered.
Intraday Management
Eliminating the unwanted 'element of surprise' in a contact centre when an unexpected event occurs, intraday management rebalances each day's workload with available human resources in order to maintain a good service level. As well as this, intraday management also keeps track of workloads across all channels (such as web, email, phone etc.) and manages the allocation of agents to each.
Real-Time Adherence
Real-time agent adherence is another feature of WFM systems which compares planned agent activity to the actual activities taking place throughout the day. This feature can also provide real-time views of forecasted v's actual call volumes, handle times and other key performance indicators providing managers with a breakdown of adherence by activity.
As Scott Budding, Workforce Optimisation consultant comments: "WFM systems are designed to improve service levels and with the right planning and implementation the contact centre can revel in a happier management team, happier customers and ultimately happier agents". In summary – a good result!
For more information on workforce management technology check out our WFM Advice Hub >
Reference
*What does the contact centre look like in 2016? – callcentre.co.uk
Source: http://www.businesssystemsuk.co.uk/blog/2016/11/14/how-to-reduce-attrition-rates-with-workforce-management/
Publish Date: November 14, 2016 5:00 AM
---
If your organisation has invested in a call recording solution, it is important to ensure that it is properly functioning at all times, especially when you use it for compliance or mission critical communications.
With 27 years of experience delivering and supporting a wide range of call recording solutions, we outline the 6 common mistakes made that can result in system failure.
1 – Rebooting the system at the wrong time or there is a power cut
If the system is rebooted, either manually or due to an unexpected power cut and you only have a single site solution and no data recovery options, your call recording system will stop working. Without a UPS to manage a controlled shutdown process, the reboot or shutdown can cause major data loss.
2 – Antivirus not configured properly
Adding an incorrectly configured Antivirus can cause the recording to stop, as such it is important to ensure it is configured properly by following your call recording vendor's instructions. Most recording systems can support Antiviruses of some type but there are certain folders or files that must be excluded; like the ones where the audio recording would normally reside. Additional files might also need to be excluded but this will vary depending on the solution.
Moreover, make sure to reinstate those parameters and exclusions when the Antivirus is upgraded to a newer version, as occasionally an upgrade will reset the Antivirus to the default settings.
3 – Wrong or faulty software patches to either the OS or recording system are applied
The system might be unable to run properly or even start if the changes are not compatible with the system. It is recommended to consult your support provider prior to applying any software patches, as they will be able to inform you on what are the approved patches or service packs to be used.
4 – Incorrectly configured changes in configuration
Sometimes a simple finger slippage can take hours to discover and resolve. For example, a simple yet frequent mistake is often made when adding users to the system, which, if done incorrectly, will prevent the system from recording. Likewise, if changes are made to server IP addresses and not updated properly in the system, a loss of communication between components can occur and cause faults including a complete stop of recording.
5 – Customer upgrades PBX or CTI version without informing the call recording vendor
There is a common assumption that upgrades to one system will not necessarily impact another, however, occasionally, the call recording system might not support PBX or CTI upgrades as there can be subtle differences between versions that cause errors and stop the system working properly.
As such, make sure you inform your call recording vendor of any upgrades taking place so that they can advise and support if needed.
6. Failing to plan for a solution's end of life
When a call recording solution reached end of life, there are a number of milestones that you need to keep in mind in order to ensure there is no negative impact on your data and business operations. Check out our infographic on 4 End of Life and Legacy milestones you need to be aware of and how to deal with them in the best way possible.
These are just 6 common human errors that can result in your call recording system not performing as it should.
If you fear your call recording infrastructure may be exposed to human error or technology failure, Business Systems can implement an end-to-end vulnerability check and help you plan for continuity.
For any additional information on call recording implementation and maintenance, get in touch with our team of experts.
Source: http://www.businesssystemsuk.co.uk/blog/2016/10/24/6-common-human-errors-can-result-call-recording-tech-failure/
Publish Date: October 24, 2016 5:00 AM
---
Business Systems' Will Davenport explains how award-winning Vocal Wordwatch can provide a viable, secure solution for legacy and live call replay from a single point of access.
One of the reoccurring hot topics our clients are coming to talk to us about is Vocal Wordwatch; a legacy replay solution which helps organisations access old call recording data as well as replay live calls all from one portal, making the data mining process easier and more effective.
Vocal Wordwarch is a modular high performance portal that offers the possibility of adding additional technologies such as Speech Analytics and Quality monitoring for a more complete view of what is happening in the business. With advanced reporting capabilities, it extracts more extensive insight from the data.
From a legacy perspective, Wordwatch allows you to get rid of your old end of life call recording systems and easily access all of your stored call recordings, old and live, from one place. Having one point of access ensures data integrity is maintained as well as data accessibility after systems are no longer functioning due to end of life.
Source: http://www.businesssystemsuk.co.uk/blog/2016/10/12/solution-legacy-live-call-replay/
Publish Date: October 12, 2016 5:00 AM
---
Equiniti and Dekra secured their spot within two hotly contested award categories
Winners will be announced during the Awards Dinner in London on November 21, 2016
Business Systems (UK) Ltd today announced that two of its customers, leading business process services provider Equiniti, and business performance optimisation specialist Dekra, have been selected as finalists in the European Contact Centre and Customer Service Awards (ECCCSA) competition. Equiniti and Dekra were awarded finalist positions in the 'Best Deployment of Customer Insight' and 'Most Effective Learning and Development Programme' categories respectively.
Equiniti (www.equiniti.com), has been named a finalist in the category of 'Best Deployment of Customer Insight' for its use of Business Systems' Speech Analytics solution to obtain better customer insight and optimise their processes. With speech analytics they were able to turn the centre's 2.6 million spoken interactions that take place between customers and advisers annually, into searchable content that can be analysed to identify trends more quickly than ever before. This increased visibility to the entirety of the calls, helping them identify and resolve both operational inefficiencies and causes of dissatisfaction.
Dekra (www.dekra-automotive.co.uk), was named a finalist in the category 'Most Effective Learning and Development Programme' for its use of Business Systems' hosted Call Recording solution around which it developed its winning learning, development and performance optimisation programme. Being able to listen back to calls, gives them unique insight into the actual strengths and weaknesses of each employee, and allows them to provide individualised training courses and coaching sessions, improving exponentially performance and results on behalf of their customers.
"We are very proud that two of our customers have made it to the final round of this prestigious competition," said Stephen Thurston, Founding Director, Business Systems. "These awards are a testament to the success of Dekra and Equiniti, as well as our commitment at Business Systems to serve the needs of our customers."
The European Contact Centre and Customer Service Awards are the longest running and most respected awards in the customer contact industry. They use a robust judging process overseen by an unrivalled panel of industry experts, to recognise organisations that are leading the way in delivering exceptional customer service. These organisations value their people, continually innovate to improve the customer journey, and operate efficiently and effectively.
Source: http://www.businesssystemsuk.co.uk/blog/2016/10/11/business-systems-customers-named-finalists-european-contact-centre-customer-service-awards/
Publish Date: October 11, 2016 5:00 AM