Business Systems UK Ltd - ContactCenterWorld.com Blog Page 3
Failing to deliver on service can be extremely costly for any organisation, where according to statistics 91% of unhappy customers will not willingly do business with you again (Lee Resources).
So in today's competitive landscape, what exactly should you be expecting from your Call Recording and Workforce Optimisation Service and Support providers? With over 60% of Business Systems' personnel residing in this division, we outline the 3 pillars of successful Service and Support which we (and our customers) have come to recognise first hand!
1. Strategy & Design
They say 'by failing to prepare, you are preparing to fail'. The same maxim also holds true for major projects taking place in your organisation. Without a solid strategy and design in place to guide your project plan, desired objectives and budgets (due to nasty unexpected delays and costs) will not be met. With a good service provider, you take advantage of the years of experience in implementing similar solutions, with skilled consultants helping you to design the project so that you don't have unwanted surprises. Moreover, once you build an ongoing relationship with your provider, you gain access to timely advice on how best to address emerging technological, regulatory operational trends in your industry.
2. Project Management, Implementation & Deployment
In order to ensure each implementation is as straightforward as possible, the service provider should assign a dedicated and qualified Project Manager to ensure that the project is managed and implemented professionally, timely and to budget. It is also important that the project team holds an ethos of responsibility which involves taking ownership of technical issues, providing onsite management and having a proper escalation process in place if and when any faults arise during the project life cycle. In addition to this, a reliable service provider should always be providing you with updates and reports on key milestones project life cycle on a regular basis.
3. Technical Support Services
When dealing with a service provider it is extremely important to consider a number of factors regarding their technical support capabilities including:
SLA adherence – Beyond listing expectations of service type and quality, does your provider's SLA specify remedies for when requirements aren't met?
Service delivery – Do they have a 24/7/365 service delivery capability?
Geographical coverage – How many engineers do they have operating across the country?
Spare parts holding – Do they have readily available spare parts to ensure fast support if and when a component of your system goes wrong?
Comprehensive offering – How extensive are their capabilities; for example, can they provide end of life (EOL) support for discontinued solutions if needed?
Service and Support excellence is the foundation on which long-term customer relationships are built, and as a customer it can have a huge impact on the return of your investment as well as total cost of ownership.
If you need to find out more about what you should be expecting from your service provider and the different levels of support available, then check out our Service & Support webpage.
Source: http://www.businesssystemsuk.co.uk/blog/2016/06/15/3-pillars-successful-service-support/
Publish Date: June 15, 2016 5:00 AM
---
Call recording solutions can be a truly profitable investment that should not be taken lightly. The right call recording solution will not only help you to comply with any internal and external regulations, but it can also provide valuable insight to help improve your operational efficiencies and staff profitability. In this article we highlight 4 features you should look out for when researching a call recording solution that could make a big difference down the line.
Access control and user right permissions
Regardless of what industry you operate in, call recordings can contain sensitive information and you should make sure you entrust the right people with the right level of access. For instance, if you operate in a highly regulated environment you will want to certify that your recordings are not at risk of being tampered with from unauthorised users.
On the other hand, in a contact centre environment, call recordings can offer a wealth of information for improving business processes as well as agent training. Team leaders should have access to their agents' recordings in order to evaluate and identify areas for improvement. You might also want to go one step further and provide agents with user right permission to access their own calls for self-evaluation purposes. By doing so, agents have the opportunity to listen to their own calls and recognise areas for improvement on their own accord without having to rely solely on their team leaders.
To achieve this, your supplier will need to configure your system to define user privileges that meet your business requirements, for example any compliance regulations which need to be met and any internal risk management protocols the organisations has in place.
Call recording search capabilities
The extent of Search capabilities will define the ease and speed with which you will be able to find calls. It's no longer good enough to be able to search for a call by extension or date and time. Over the years we have seen many of our customers require more targeted parameters to retrieve the right record. Having access to multiple search criteria allows for the necessary flexibility to find the rights recording fast.
Date and time
CLI/dialled number
Channel
Call direction (incoming/outgoing)
Marked calls
Name
Notes fields
User fields (max. 20)
Service and Support
Technology manufacturers are not always geared up for supporting their products in the long run, as more emphasis and resources may be placed on product development. Call recording systems and their complimentary applications require adequate support pre and post implementation so to match the exact needs of the business and ensure you get the maximum value from it. Moreover, does your contact centre work over the weekends? Does your call recording needs to be operational 24h for trading purposes? It is important you make sure your support contract matches your operational requirements.
It is always worth to shop around to see who can provide flexible and varying levels of support contracts without necessarily having to rely on the manufacturer. Look for service and support from someone who has a proven track record of managing your chosen systems and is capable of dealing promptly with any issues that may arise.
Access to legacy call recordings
Heavily regulated industries, such as the financial services and insurance, are obliged to retain call recordings for a number of years. When investing in a new call recording system, it is advisable to consider how easily you will be able to access recordings from older legacy systems alongside more recent recordings should the regulator demand it. There are technology solutions, such as WordWatch, capable of providing a single user interface to find and playback calls across multiple recording systems, old and new, onsite and offsite. This type of technology can help greatly reduce the costs of maintaining older systems and the risk of non compliance.
Source: http://www.businesssystemsuk.co.uk/blog/2016/06/02/4-things-consider-buying-call-recording-solution/
Publish Date: June 2, 2016 5:00 AM
---
It is Part 3 of The Insider's Guide to Legacy Call Recording and we would like you to meet Anna, a Control Centre Manager who works within the Emergency Services sector.
Meet Anna
Anna is the Control Centre Manager of an ambulance service control team. Her responsibility is to oversee the team of call handlers (often also known as medical dispatchers) and ensure that all incoming calls are handled to the expected high standard.
In this series Anna has to address two critical issues:
Ensure speedy and accurate call retrieval & replay, whilst meeting NHS' requirement for storing these call recordings for a period of up to 27 years
Continuously improve call handlers skills and therefore the speed and accuracy with which each call is dealt with
Problem #1: Ensuring speedy and accurate call retrieval & replay

Anna's emergency dispatch call handlers deal with all types of 999 calls taking essential information of the patients' condition and exact location, whilst logging them onto their computer system and allocating the nearest ambulance to the scene as quickly as possible.
A year ago, a call handler had to give medical advice over the phone as the caller was in a life-threatening situation. The same caller is now claiming that incorrect medical advice was provided at the time. Anna is aware that the first thing she has to do is locate the call and listen back to the recording. Unfortunately for Anna, she finds out that this particular call was recorded and saved on one of their older recording systems and is now sitting on tape.
The laborious process of having to locate the correct tape that holds this specific call and finding the right time and part of the tape with which this call features could take hours or even days. This has happened several times before and on each occasion has eaten up several resources within the organisation which could be better spent elsewhere.

Currently, Anna's organisation has two call recording systems stacking up –the old tape-based recording system and a soon-to-reach end-of-life presently used to record and store the calls. For Anna, switching between the two systems does not facilitate her administrative duties, on the contrary it creates unnecessary complexity and often causes friction with their IT support department as well as management. Some of these complexities include the fact that there is no unified view from which to extract useful insights and statistics for reporting purposes, as well as multiple support costs to consider. Anna needs this complex process simplified – what options are available to her?
Solution
Anna needs to consider a call recording portal with an easy user interface that will protect previous investments allowing her to easily retrieve and replay recordings from both the live and legacy systems with a single search. Moreover she will have peace of mind that the entire estate of recordings is secured and the integrity of the recordings guaranteed.
With one system to manage instead of multiple, Anna will also save on multiple support costs for maintaining their legacy infrastructure, including recording platforms, obsolete operating systems (EOL/EOS), as well as software and subject matter expert knowledge.
Problem #2: Improving Call handling speed and accuracy
As a control centre manager, Anna is aware that in emergency situations, calls need to be answered and handled swiftly yet effectively, and so it is important that her team's phone skills and ability to deal with situations under pressure is at a high standard. This is where Anna's ability to effectively coach and train her team in order to meet required response times and ensure accurate exchange of information, is vital.
Although she has been using basic call recording technology for playback and manual evaluation (entered into excel) for randomly selected calls, the process is extremely time consuming and it is unlikely she is selecting the most useful calls for training purposes.
Anna needs to consider a simpler solution that will be less time consuming and much more effective in allowing her to find problematic calls and helping her team improve in those areas that they need the most. What add-on applications for live call recording should Anna be looking for?
Solution
In order to boost the performance of her team, Anna needs to consider a Call Quality Monitoring solution which is essentially an add-on application for her call recording system. Quality monitoring solutions have been developed in order to enable evaluation of calls in a standardised and comparable way based on user-definable criteria (e.g. agent, content, time of day, CTI event). Moreover many systems for example come equipped with a 'replay speed' functionality giving Anna the opportunity to speed up the call by 20-25%, thereby giving her the opportunity to listen to more calls and get a better sense of training needs.
This will in turn improve call handling speed, accuracy and response times. Anna has three options to choose from when deciding to procure a Quality Monitoring (QM) solution:
Consider implementing an enhanced call recording portal as mentioned previously, that also has quality monitoring features such as evaluation, calibration & reporting.
When she opts for a new call recording system, she can consider one that will be open to different Quality Monitoring plug in applications regardless of manufacturer. (This way Anna is not forced into buying a specific, potentially expensive QM solution and can shop around for one that will deliver the results she needs).
Consider different types of call recording systems that already come equipped and are already integrated with the QM functionality.
We've now come to the end of our 3 part series to 'The Insider's Guide to Live & Legacy Call Recording' where we met Dave in part 1, Ian in part 2 and Anna in part 3. If you didn't get a chance to meet either Dave or Ian here is your chance:
Source: http://www.businesssystemsuk.co.uk/blog/2016/05/25/insiders-guide-live-legacy-call-recording-part-3/
Publish Date: May 25, 2016 5:00 AM
---
Facts:
A recent study at the University of Michigan suggests that attention and short-term memory processing are directly affected by a person's surroundings and environment, with noisy environments reducing significantly memory performance
The human brain can only hold about seven pieces of information for less than 30 seconds.
With those two facts in mind, one can only imagine how tough it can be for call handlers in the police force to gain a comprehensive understanding of the situation and pick up on distress signals. Dealing with over 21,000 calls a day; the police force is a highly pressurised environment where speed, accuracy and ability to capture important information and signs of distress are imperative. Failing to do so could not only jeopardize the safety of the caller, but it could also result in loss of public trust and potential further funding.
How can Speech Analytics help you protect your call handlers, serve the public and control operational costs?
Speech Analytics technology is capable of quickly searching through live (real-time) and historic calls and highlighting those that fit pre-established criteria.
Real-Time Speech Analytics automatically captures and analyses the entire call interaction as it unfolds, to uncover information that is potentially 'hidden between the lines', by isolating specific words, phrases and tone of voice are some of them. Thanks to a sophisticated linguistic analytics module, it identifies keywords and phrases and picks up information from all aspects of the conversation. Furthermore, it takes into account additional caller and contextual information, before making its next-best-action recommendation.
Why is this important? The Police force receives over 21,000 calls every day, 25% of which are characterized as urgent. Real-Time Speech Analytics acts as a second pair of ears, picking up and alerting call handlers on issues that could otherwise be missed due to factors like noise, line quality, accent and articulation of the caller etc. These details could be of extreme importance when trying to distinguish between an emergency and non-emergency call and ensure that further action is based on correct data.
Speech Analytics also scans over historic calls and interviews to help identify drivers, highlight reoccurring trends and even locate historic recordings based on newly established intelligence. Moreover, using Speech Analytics to evaluate historic calls can contribute in improving processes and making training more effective.
As a training tool, Speech Analytics eliminate the need for random call selection by finding the right calls to support more targeted and tailored training. By better training call handlers to pick up on important queues and overall handle calls in a more efficient and professional manner, the chances of customer complaints and failing duty of care decrease.
With Speech Analytics, the police force control rooms have the opportunity to:
Ensure compliance adherence by getting a clear picture if call handling protocols are being met.
Meet targets with greater process efficiency and reduced costs
Find relevant calls for training and improved processes
Increase its crime intelligence and act on calls more efficiently for better results
Minimise repeat calls by understanding root cause for call backs
Check out our Speech Analytics Advice Hub for more information on this game changer technology.
Source: http://www.businesssystemsuk.co.uk/blog/2016/05/19/speech-analytics-in-the-police-force-control-room/
Publish Date: May 19, 2016 5:00 AM
---
On the 12th of May we held a joint webinar with Call Centre Helper discussing the best ways to introduce and maintain agent empowerment.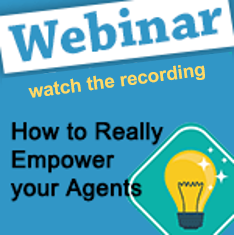 The panel, which consisted of Carolyn Blunt (Real Results Training), Emma Bridger (People Lab), David Evans (Business Systems), and Jonty Pearce from Call Centre Helper as the host and moderator, agreed that agent empowerment has many benefits, and for a business perhaps the two most important one is the resulting increase in both customer satisfaction and employee retention.
One thing that was emphasized by all panellists was that to achieve employee empowerment an organisation needs processes, technology and leadership, or as David Evans put it: when talking about Workforce Management and Self-Service, "empowerment is mostly a cultural change rather than a technological one".
Technology however is a major facilitator and from that point of view, David referred to Workforce Management and Speech/Interaction Analytics as two key tools to enable employee empowerment. Speech/Interaction Analytics can provide insight not only on the voice of the customer but also on how empowered our employees are when on the phone, by helping listen to and analyse what was said and how it was said.
Getting into more detail with Workforce Management, David explained how self-service and allowing employees to set their own shift patterns gives them control and flexibility, two fundamental motivators that are highly appreciated by most. The main examples of shift patterns he mentioned were:
Preference scheduling, where agents state their preferred days and times to work
Availability staffing, where agents state when they are available to work
Shift swaps, where agents are given options to swap their shifts not only with similar shifts (4 hours for 4 hours), but with longer or shorter shifts.

Trade boards, a variation of shift swaps, where agents post the shifts they want to swap anonymously
Going a step further, he suggested that a company could provide remote access to its self-service portal to employees, so they can log in and schedule at their convenience, and even set auto-authorisation rules so the employees can see there and then if the desired change is feasible.
In support of the value of self-scheduling, one of the attendees commented at the Call Centre Helper Chatroom:
"My organization can set schedules is a hugely empowering element and I can tell you that even just offering flexibility of an hour 'Window' as well as affording paid time off that they can utilize really does allow for a better confidence in the company. It reduces turnover for sure!"
And indeed, Emma Bridget stressed that money is not necessarily the great motivator that many believe and referenced a video on what actually motivates people:
It seems however that self-scheduling has still to gain the trust of businesses. At the relevant poll that run during the webinar only 14% allow employees to set their own schedules. On the positive side, 38% allow employees to swap shifts without the need of management approval. These results coincide with the findings of our latest survey as depicted in The State of Workforce Management – 2016.
Asked about any downside, David mentioned that it is important at the beginning of a self-service implementation, to test the functionality and supporting processes with a small group and optimise it accordingly prior to mass deployment.
A Webinar replay is now available to view on the following link:
http://www.callcentrehelper.com/ask-the-expert-how-to-really-empower-your-agents-83519.htm
Source: http://www.businesssystemsuk.co.uk/blog/2016/05/16/ask-the-expert-how-to-really-empower-your-agents/
Publish Date: May 16, 2016 5:00 AM
---
Call quality monitoring (QM) has become common practice in almost all UK contact centres, with agents' calls being monitored and evaluated by their supervisors or quality specialists. But is your contact centre receiving real value from your quality monitoring programme?
With this blog post we aim to offer a few tips on how to do get the most out of your quality monitoring efforts and deliver results.
Quality monitoring processes and consistency:
Big problems can arise when it comes to quality monitoring consistency. How do you know your supervisors are scoring calls correctly and in a consistent manner across the board?
Without a consistent approach your data can get skewed leading to wrong performance indicators. Moreover, agents can become incredibly demoralised if they feel they are not being scored equally and fairly. That's where calibration comes in.
Auditing and calibrating allows contact centres to find some sort of consistency within the process. For example, the Quality Assurance team can re-evaluate calls and compare their results with the original evaluation. If both evaluations are within 5-10% difference of each other, they are to be considered acceptable. If however, the evaluations are significantly different, it is clearly necessary to establish a common benchmark.
For more information on Calibration, you can download 'An Instrumental Guide on Calibration'.
Develop and maintain evaluation forms
Evaluation forms are at the heart of a good quality monitoring programme and when compiling them, you need to ask yourself:
Am I asking the right questions?
Am I getting the required results? i.e. output which leads to a continuous coaching and
development plan for my team
Does the scoring mechanism allow agents to provide an 'outstanding' or 'WoW factor' service not just an 'average' or 'satisfactory' service?
Evaluation Dispute Process
Give agents the opportunity to dispute their evaluation if there is any aspect they are unhappy with or feel does not reflect their work. The dispute process is extremely important in giving the agent the opportunity to have their evaluation revised by another person whilst further empowering them to take ownership of their own quality of work. Being able to dispute an evaluation promotes a fair and caring environment, where agents are encouraged to take ownership and consequently become more engaged with their work.
Agent Synergy Sessions
Synergy sessions involve groups of agents, team managers, CSMs and trainers listening to calls together to discuss call-handling techniques and evaluate the quality of the call. These sessions help reinforce quality standards and allow new and experienced agents to share experiences, best practice, advice and ideas. They also provide a natural way to cross-skill agents from different departments. Studies have shown that agents attending regular synergy sessions achieve anywhere from 5% to 20% higher quality scores than the overall contact centre.
Recap
In order to create a successful quality monitoring programme contact centres must be able to:
Capture agent calls for quality monitoring purposes.
Evaluate and score these calls against call evaluation standards.
Produce and analyse meaningful quality monitoring reports for the various levels of the business.
Improve the service provided to customers by utilising learnings from Quality Monitoring reports
For more information on Quality monitoring, download our report on 'How Contact Centres are using Quality Monitoring'.
Source: http://www.businesssystemsuk.co.uk/blog/2016/04/22/top-tips-for-call-quality-monitoring-2/
Publish Date: April 22, 2016 5:00 AM
---
The two companies form a Global Partnership Alliance to extend the reach of their service and support network
[Press Release] Business Systems (UK) Ltd, a leading independent call recording and workforce optimisation specialist, announced today its Global Partnership Alliance with Wilmac (USA) as part of its continuing commitment to cater to its customers' service and support needs on a global scale. With the newly formed partnership, Business Systems is able to provide to its global customers a truly comprehensive service and support proposition for its call recording offering.
The Global Partnership Alliance brings together the existing international partnerships from Business Systems and Wilmac (a total of 14 partners across 28 countries), to create a truly global support network with significant benefits for both the customers and the local partners of the two companies. Customers have greater and simpler centralized control of their estate, with standardised cost plans and levels of service, whereas at a local level they receive technical support from the best provider, who has local presence and speaks the same language. The technical support providers can increase their income on top of their service fees, as they have the opportunity to share revenue from new sales.
Stephen Thurston, Founding Director at Business Systems comments "Systems availability pressures have dramatically increased for companies across the globe, and especially in the financial sector where the majority of our global customers operate. As a result, being able to provide them with high quality services, on time, wherever they need us, is becoming a key business driver for Business Systems. We are excited about partnering with Wilmac to extend our reach and deliver more value to our global customers."
William McDonnell, President at Wilmac comments "Managing risk and complying with increased regulations is difficult enough for our clients on a regional level. Add global responsibility and the task becomes even more difficult. By leveraging our membership with the Global Partnership Alliance, our clients can rest assured that their solution is compliant, secure, and reliable no matter where they are located."
***Ends***
About Business Systems (UK) Ltd
Business Systems is the UK's largest independent provider of call recording and workforce optimisation solutions to organisations with critical phone-based interactions including Financial Institutions, Public Organisations, Emergency Services and many in-house and outsourced customer service centres. Solutions range from basic call recording (on premise, hosted and mobile) through to quality monitoring, speech analytics and workforce management tools. The company ensures high quality and fit-for-purpose implementations with a range of value added services including project management, consultancy, integration, training, and technical support.
About Wilmac
Wilmac is a leading provider of Compliance Recording, Quality Assurance, Workforce Optimization, and Public Safety solutions. As key business partners with industry leaders, Wilmac's product suite consists of an entire range of best-of-breed products well-suited for many different applications, all supported by the deepest bench of high level technical support professionals in the industry. Headquartered in Rochester, NY, Wilmac also has offices in Toronto, ON, New York City, and Philadelphia, PA.
Source: http://www.businesssystemsuk.co.uk/blog/2016/04/20/2462/
Publish Date: April 20, 2016 5:00 AM
---
'Winning the war' in terms of speech analytics technology awareness
We catch up with Martin Hill-Wilson, Customer Engagement and Digital Business Strategist at this year's Institute of Customer Service Annual Conference, where he shares his views on the latest in the future and adoption of speech analytics technology.
A key point which Martin makes is that organisations are still unsure where exactly speech analytics technology fits into the everyday operation of the contact centre. Although it has many applications, Martin pinpoints its popular uses in terms of:
Improving performance & quality
Identifying demand failure (broken processes in place)
Further investigating the voice of the customer
One of the many benefits of speech analytics for example, is that 100% of calls are able to be monitored across 100% of agents, allowing to isolate successful behaviours to be shared across agent groups. As a result, the training and coaching received by new agents can be far more effective as well as targeted, fast-tracking agents to a level of expertise in order to reduce attrition and improve performance & quality.
Another benefit of Speech Analytics technology, is that it will allow you to accurately catalogue thousands of hours of recordings, helping categorise those calls with regular references to your competitors and their pricing for example, correctly capturing the voice of the customer for further analysis and informed business insight.
Martin goes on to state confirming our view, that speech analytics technology, (although adoption may have been slow) is presenting itself on many organisations' roadmaps and within the top quartile for investment, predicting a rise in deployment within the next 12 month period.
Although organisations claim to be using speech analytics, Martin goes on to talk about differentiating the different 'versions' of the technology including 'industrial strength models' which can analyse huge call volumes and provide meaningful results in a business-intelligible format and those organisations using 'real time' identifying keywords and phrases that advisors should be citing throughout the conversation. This process, as Martin mentions is another way of carrying out automated quality assurance.
Martin prompts us to consider that those organisations who have begun to embed speech analytics into their organisation are now harvesting different capabilities and opportunities particularly as the voice of the customer grows and new ways of empowering frontline staff intensifies.
Confirming our views in the importance of not just 'buying' speech analytics, but actually embedding the technology into the culture of an organisation, Martin talks about viewing speech analytics as just a tool in finding opportunities. It is the end user ultimately who needs to transform these potential opportunities into something tangible, ensuring the value from the investment is distributed across the business contributing towards an ethos of continuous improvement.
Martin also goes on to mention those organisations using speech analytics in 'real time', looking to identify keywords and phrases advisors should be using during customer interactions at that point in time. Designed to improve the customer experience, the use of this technology is also another way of carrying out automated quality assurance by ensuring agents are saying and doing the right thing.
Source: http://www.businesssystemsuk.co.uk/blog/2016/04/18/the-future-and-adoption-of-speech-analytics-technology/
Publish Date: April 18, 2016 5:00 AM
---
Midway through our survey titled Surviving the FCA: Call Recording Survey, we are noticing that key aspects are potentially being omitted by financial institutions when it comes to their legacy strategies and plans. Is this the real picture? This is what you tell us so far:
Although 54% of the respondents say they have a legacy infrastructure strategy in place, the majority have not incorporated key regulatory/compliance deadlines in their legacy roadmap.
Data retrieval and data integrity seem to be the biggest concerns, however, there is a disconcerting number of 'do not know' responses on critical issues like storage and continuity plans on that data.
With the majority agreeing that the biggest threats of non-compliance are financial and reputational, so far from our results it seems that key aspects of a comprehensive legacy strategy are still being omitted.
Please take 5 minutes and help get the real picture on how prepared Financial Institutions in the UK are to face the demands set by regulators.

Source: http://www.businesssystemsuk.co.uk/blog/2016/04/15/are-key-aspects-being-omitted-by-financial-institutions-when-it-comes-to-legacy-strategies/
Publish Date: April 15, 2016 5:00 AM
---
Business Systems' partner, Teleopti, has been named a top Workforce Management (WFM) provider by DMG Consulting LLC in the 2016 WFM Product and Market Report.
As detailed in the report, Teleopti received a perfect overall customer satisfaction score and also achieved a perfect rating in key categories including training, implementation, vendor communication and product innovation. Overall, Teleopti ranked ahead of other major WFM vendors like NICE, Aspect and Verint.
Working with a partner that has been rated top Workforce Management vendor for the second year, underlines the commitment of Business Systems to deliver excellent solutions and services to its customers. Over the past few years Business Systems has worked closely with Teleopti to help its customers strategically plan and manage their contact centre operation.
For more information on our Workforce Management Solutions get in touch.
Source: http://www.businesssystemsuk.co.uk/blog/2016/04/13/2436/
Publish Date: April 13, 2016 5:00 AM
---
Real Time Guidance and Automation technology has been developed primarily for contact centres to help agents more effectively handle inbound customer calls. Phone interactions with customers can involve a number of complex enquiries, and agents might not always have the correct information (at that very moment) to handle the call in the best possible way.
This is where Real Time Guidance & Automation comes into play, ensuring your agents choose the most effective resolution path in real time, improving first call resolution and automating many manual desktop activities.
Real Time Guidance
Real Time Guidance acts very much as a sat nav does in a car, by getting the agent from point A to point B in the most efficient and effective way. The technology works in the background to provide 'next-best-action' advice to agents, by having prompts pop up on their desk top during a call, ensuring issues are resolved faster during the first interaction. The technology can also look at customer data across a number of different systems and, based on a customer's unique set of circumstances, provide the agent with reminders of relevant offers, all in real time as the call takes place.
Real Time Guidance can also help identify upsell opportunities. For example, if a customer calls to change their contact details because they have recently married, the system might alert the agent to ask the customer whether their partner currently has insurance with the firm and, if not, offer a reduced rate.
Real Time Automation
Real Time Automation technology comes into play when customer data are held across multiple systems (CRM, Billing, Shipping & Delivery etc.) and changes need to be made to a customer's details across these systems. Real Time Automation allows the change to be made across all relevant applications so the agent only needs to enter the customer details once. This automates many manual desktop activities and reduces manual entry and process errors, ensuring employees have more time to focus on more skilful and productive tasks. Moreover, customers will not have to update their details again when in contact through another system and agents will have a consistent up to date view of all customer data regardless of the system or channel they are using.
Real Time Automation can also be programmed to automate screen navigation and launch applications as well as documents in the right context of a call, saving additional time and effort for the agent. The technology can also ensure compliance during a call by providing pop up reminders or alerts to prevent breaches and reduce the risk of potential fines. More advanced versions of the technology ensure this happens through real time speech analytics, capturing and analysing the entire customer interaction as it unfolds before making its next-best-action recommendation.
In this day and age, customers have come to expect immediate and accurate answers when dealing with agents. Designed to improve productivity as well as service, Real Time Guidance and Automation can help boost contact centre performance by allowing organisations to better shape their customer interactions in real time.
If you want to find out more about this product and the many benefits then visit our Real Time Guidance & Automation product page.
Source: http://www.businesssystemsuk.co.uk/blog/2016/04/12/how-can-real-time-guidance-automation-boost-your-contact-centre-performance/
Publish Date: April 12, 2016 5:00 AM
---
It's Part 2 of The Insider's Guide to Live & Legacy Call Recording and we would like you to meet 'IT Ian'. In this series, Ian has to address 3 commonly faced issues:
Supporting multiple systems from different manufacturers and/or service providers
Finding a solution provider who offers end-of-life support
Ensuring the testing & monitoring of the entire voice domain
Meet Ian
Ian is the IT Manager of a large multi-national company. He is responsible for ensuring business continuity and that the company's IT systems are all fully operating. This includes their call recording infrastructure which he knows is by no means straightforward. Ian is looking for a way to simplify it. What are some of the options available to him?
Problem #1: Supporting multiple systems
Dealing with multiple systems means Ian has to deal with numerous issues including:
Liaising with different manufacturers and/or service providers for multiple recorders
Keeping track of numerous support contracts
Keeping track of each recorders end of life (EOL) software, hardware and OS announcements
Tackling shrinking budgets and pressures by the finance department for cost efficiences.
Solution
In this situation Ian needs to simplify his call recording infrastructure. Instead of having to keep track of multiple support contracts as well as each recorder's EOL software/hardware announcements, Ian needs a solution that will be able to provide a single user interface to access and manage the entire estate of recorded calls.

Such solutions are able to access calls from multiple systems regardless of age or manufacturer, whereas when the aging hardware does become too risky to retain, they can re-archive all calls onto one secure server. This means Ian will save on support costs, by only having to maintain one solution instead of multiple. Internal resource will also be saved, as time previously spent managing obsolete systems will be eliminated.
Problem #2: Finding a solution provider who offers EOL support
It has been playing on Ian's mind for some time now that older versions of some of their call recording systems have been discontinued so manufacturers support has now ceased. Ian knows this is a risky situation. Particularly if one of their recorders stops working and a request comes in to facilitate the playback of a call that should have been recorded for governance or quality monitoring purposes.
Solution
Whilst it was not top of Ian's agenda when they purchased their systems, finding out what the manufacturer's policy for EOL is should have been a key component in the buying process. Depending on the organisation's internal policies and the industry in which it operates, retention periods for call recordings vary and may change over time (for governance, quality, regulatory and/or consumer data protection purposes). In this situation, support capability for legacy call recording systems can suddenly become a serious concern.
To solve this, Ian needs to consider a service provider who offers beyond end-of life support long after the manufacturer has ceased support for the system. When looking for a provider who supports EOL, Ian should consider the following factors:
Their Support credentials & capabilities (references, accreditations, spare part availability etc)
Their Service & Support pricing
Their Service Level Agreement
Problem #3: Testing & monitoring of entire voice domain
Last week, Ian received a call from his despairing compliance colleague asking why they couldn't find a really important call from a few days back. Ian investigated this straight away and, as per Murphy's Law, realised that for a period of 5 minutes on that specific day the recorder was not operating. After a full investigation (although Ian carries out daily resource-intensive checks on the systems), Ian realised that this issue had been occurring for over a month.
Solution
There can be many reasons as to why a call may go unrecorded. This can range from missing call data, to a disconnection between the telephony switch and the call recorder. Unless Ian can put together a 100% fool proof manual testing process, (which is almost impossible to achieve due to the resource required and the possibility for human error), call recording failures will go unnoticed with important calls going missing.
To resolve this, Ian needs to consider an Automated Service Assurance solution, which is based on robotic process automation technology, to manage the testing and monitoring of his entire voice domain (though not limited to only voice). Automated Service Assurance technology will ensure real-time call recording failures are rapidly spotted by performing automated active, as well as passive tests on a regular basis (daily, weekly etc). In addition, any failure to record will be automatically reported by monitoring and referencing call data from the telephony switch to the associated voice recording.
If you need more advice on your call recording system then contact our team who can offer best practice advice and simplify your concerns. Don't miss our next series in The Insider's Guide to Live & Legacy Call Recording where you'll be meeting Anna who works within the Emergency Services Sector.
Source: http://www.businesssystemsuk.co.uk/blog/2016/03/31/the-insiders-guide-to-live-legacy-call-recording-part-2/
Publish Date: March 31, 2016 5:00 AM
---
How prepared are Financial Institutions in the UK to face the demands set by regulators?
We've teamed up with Fintech Finance in an attempt to find out how prepared Financial Institutions really are, pin point some of the challenges the relevant teams face, and whether the demands set by the regulators is a much more challenging task than led to believe.

Some of the questions we are trying to find answers to include:
How prepared organisations are within the Financial Services industry to answer regulatory requests on time and with the correct information?
Do they have a plan in place for their call recording retrieval for when the FCA comes knocking?
Are you ahead or behind compared to your peers in implementing a robust call recording and retrieval compliance plan?
In completing the call recording survey, you will:
Receive the complementary report with all the findings and conclusions
Receive an optional hard copy of Fintech Finance Magazine for a year, and
Be part of our prize draw to win a GoPro Hero4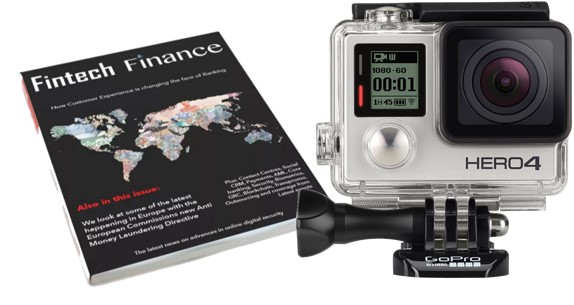 Source: http://www.businesssystemsuk.co.uk/blog/2016/03/21/how-prepared-are-financial-institutions-to-face-the-demands-set-by-regulators/
Publish Date: March 21, 2016 5:00 AM
---
Workforce management (WFM) is built to maintain a productive workforce. It includes everything from payments, human resources planning, training and development, time-keeping, performance management, forecasting and scheduling.
It allows planners to quickly and easily allocate the right employees, with the right skill sets at the right time in order to meet service level agreements in the most efficient and cost effective way possible. It allows planners to forecast required resource for the next few days, weeks or even year. It collects multimedia statistics to help with your planning – including seasonal variations, market trends, campaign periods and more.
How is this important functionality going to develop in the next few years?
We have already started to see the emergence of mobile workforce optimisation, with forecasting becoming fully web based and with a more graphical user interface. As we move forward, employees outside of the planning team will also be able to run their own forecasts thanks to the deployment of a more intuitive user interface. This will be coupled with increased "What If" capabilities, to allow various forecast scenarios to be produced in a very simple manner.
As more and more employees are becoming multi-skilled, forecasting will continue to develop further in order to take into account emerging channels. Agility is essential to enable the capture and incorporation of new types of customer contacts into the overall forecast requirements. For example, with the growth of chat and text, the forecasting processes are being amended to include these channels. The use of video for customer contact is also being incorporated into the standard WFM process and it is important to keep an eye out for any other channels that may arise.
The tool will also support accurate and dynamic re-forecasting in real time, allowing for real-time management of resource to combat any unexpected events. For example, if there were to be an increase in customers' calls, more agents would be scheduled on that channel to support the demand.
Moreover, forecasting parameters will start to leverage the data provided by other applications such as speech analytics and business intelligence tools, which will provide more insight into demand drivers and enable greater accuracy of forecasts.
Improved forecasting models will develop to take into account the longer service levels required for back office processes. This will work in conjunction with easier integrations to back office applications.
Forecasting will also start to be used outside of the customer contact areas. Other areas of the business that are demand driven or require staffing profiles will be able to utilise the forecasting capabilities. Regardless of the business area, if staff require scheduling then forecasting can be used to optimise the resource.
For more information on how to make Workforce Management work for you, check out our WFM advice hub.
Source: http://www.businesssystemsuk.co.uk/blog/2016/03/18/the-future-of-workforce-management-forecasting/
Publish Date: March 18, 2016 5:00 AM
---
Business Systems implements the Vocal Wordwatch portal to help the bank meet its regulatory obligations.
[Press Release] – Business Systems (UK) Ltd, the UK's leading independent call recording and workforce optimisation specialist, today announced the successful deployment of the Vocal Wordwatch portal by a major multinational financial institution. Vocal Wordwatch is a cutting edge virtualised playback portal that enables organisations who store their recordings for compliance purposes, to search, replay and export all legacy audio files with their metadata from different voice recording systems, regardless of location, manufacturer or file format.
The customer, a Tier 1 American multinational bank with operations in more than 30 countries around the world, has deployed Vocal Wordwatch in order to manage its increasingly problematic estate of legacy call recording systems and meet the different compliance needs governing its international operations.
Two years ago the bank was facing a growing number of issues that hindered the availability and integrity of its old recordings, which had to be kept for at least another 5 years for compliance purposes. The end-of-life and end-of-support deadlines of both the recorders and the operating system, as well as the different makes and locations of the systems, were making it difficult for the bank to find a solution that would address all the issues without risking the corruption or loss of the audio files.
Business Systems was one of the solution providers contacted by the bank, and the only one to offer a viable, low risk and future proof solution that met all the requirements whilst still being cost effective. To date Business Systems has helped the bank successfully migrate more than 50 million recordings from 6 different legacy call recording systems located in 5 countries –all through the Vocal Wordwatch portal and controlled at one central location.
"With Vocal Wordwatch the bank is able to decommission the aging voice recorders and successfully address many risk, performance and cost related considerations. The success of this project is underlined by the fact that we are now in the process of extending the scope of our cooperation to include additional regions and systems." commented Stephen Thurston, Founding Director at Business Systems.
***Ends***
About Business Systems (UK) Ltd
Business Systems is the UK's largest independent provider of call recording and workforce optimisation solutions to organisations with critical phone-based interactions including Financial Institutions, Public Organisations, Emergency Services and many in-house and outsourced customer service centres. Solutions range from basic call recording (on premise, hosted and mobile) through to quality monitoring, speech analytics and workforce management tools. The company ensures high quality and fit-for-purpose implementations with a range of value added services including project management, consultancy, integration, training, and technical support.
Follow us on Twitter
For further information on this press release please contact:
Vala Marcou
Business Systems (UK) Ltd
Marketing Manager
vmarcou@businesssystemsuk.com
+44 (0)20 8326 8219
Source: http://www.businesssystemsuk.co.uk/blog/2016/03/16/a-tier-1-multinational-bank-selects-business-systems-to-manage-major-legacy-call-recording-project/
Publish Date: March 16, 2016 5:00 AM