Call Center Pros (Dominican Republic) - ContactCenterWorld.com Blog
Page: 1 | 2
The way that companies handle customer service has changed dramatically in recent years. More than a decade ago, there were only two ways to contact a company – by phone or by fax.
Whether chatting, SMS or social networks… nowadays the channels available for customer service are increasing. But is it really necessary for your brand to use them all? In short, the answer is yes. Not only do customers have their favorite channels, but they also expect you to consistently provide the best possible service on these channels. According to studies, companies that adopt an omni-channel strategy, achieve customer retention rates of over 91% year-over-year, compared to companies that do not adopt it. A consistent service quality across multiple channels will significantly impact company revenue. And this is why more companies are investing in omni-channel customer service!
Omni-channel customer service integrates text, social, email and instant messaging to provide a unified brand experience so that customer can switch between multiple channels yet still experience quality of service. Also, gives you the opportunity to serve your clients in a variety of ways that are not only convenient and effective, but boost your brand's image and credibility.
Do you want to know the reasons why your customers want you to offer them high-quality omni-channel experiences? Keep reading!
Customers want your brand to be available.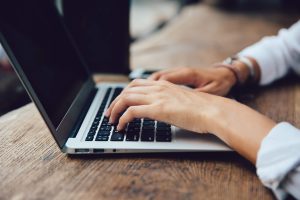 If your brand can't provide 24-hour service on all channels, then an omni-channel strategy is required. On channels that can't offer a permanent service, be sure to indicate the hours of operation and how the customer can contact you through the different channels. Customers should always know how to communicate with you, even if your brand may not be available at all times.
Customers want to save time.
A service offer spread over many channels can be a waste of time for your customers. For this reason, it is essential to optimize each channel and to make them converge. For example, if a customer makes the first contact on social networks, but needs to explain his case in more detail, an agent can suggest a telephone discussion. An optimized experience means that the agent responds quickly to the social message and reminds the customer just as quickly, remembering to leave their name and extension number in case the call is interrupted. By providing timely service on both channels and leaving the customer with accurate contact information, the customer is offered a quick and personalized response that meets their needs.
Customers need to feel comfortable.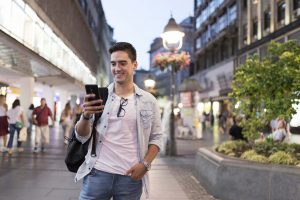 It is important to remember that not all customers are comfortable on all channels. That's why it's essential to give them the choice. For example, one customer may prefer social networks, while another might consider the phone as the best way to receive personalized support. In addition, mobile customers prefer easy-to-use channels on the move.
Customers are looking for fluid experiences in store.
Customers nowadays like to associate their digital shopping experiences with those in store. For example, a customer who ordered an online product will want to remove it in-store, while another will go to the store to learn more about products available only online. According to a study, 50% of consumers want to be able to buy an item online and remove it in-store. In addition, 45% of them expect sellers to be well informed about the products available only online. It is therefore imperative to establish a seamless link between digital and in-store experiences.
Customers often have a favorite channel.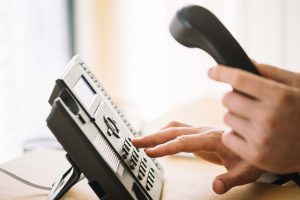 When your brand determines a customer's channel of choice, remember that it's often the best channel to contact. In general, it is important to track problems on the initial contact channel. However, your brand can go a step further and send periodic surveys and commercial offers on these channels. Customers are more likely to be interested, and they will appreciate that your company has taken the trouble to identify their preferences.
To end…
In our modern world, customers are faced with many choices and may feel overwhelmed. By constantly offering optimized omni-channel experiences, your brand can help them save time effortlessly and make the purchases they truly want.
Adopting an omni-channel solution allows your business the agility it needs to handle, and meet, changing customer expectations. With a single solution, you can make changes without disrupting workflows, or the customer experience. In the end, that's what it's all about. An omni-channel customer experience is an easy one, removing obstacles for the customer and for your team.
Source: https://callcenterpros.com/omni-channel-customer-experience-5-reasons-to-make-it-a-priority/
Publish Date: September 17, 2018
---
The success of any business depends on its capacity to understand the desires and necessities of its customers. Today, with big data and artificial intelligence, one might think that technology is the key to reaching the customers. However, while these instruments offer key statistics about the behavior and preferences of the customers, they do not necessarily provide a comprehensive view of their feelings. Just as customers are more satisfied when they enjoy a service with a human touch, companies get a better idea of customer needs when they interact with them personally.
Here are five strategies to better understand your customers and provide them with high-quality experiences:
Directly solicit feedback from customers
The best way to solicit quality feedback is often to ask clear and direct questions. Do not be afraid to ask your customers what they think of your brand, because only straightforward questions will help your brand become stronger.
The best partners when it comes to improving your business and your offer are your own customers. They can tell you WHAT they want and HOW, and what they are willing to buy. There are companies who spend infinite time and money in shaping a product or service that like to them, but that the customers do not want.
That's why it's essential to include your customers' feedback from the beginning of the process. In addition, your clients will like you to be interested in their opinion. So, ask more questions! If there is one thing that we can assure you is that customers like to be asked, because nobody ever does.
Maybe you should give them a moment to think about the answer, but what they say is infinitely more valuable than what we each think about our product or service.
Organize discussion groups and interviews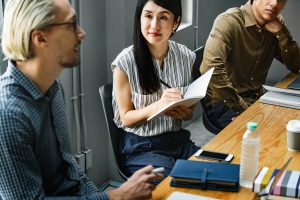 When you have information about what your customers feel, think, say and do, you feel strong. It happens a kind of "yes, now I see it clearly". You are able to do things, make changes and innovate.
Focus groups and interviews are a great way to connect with current and potential customers and receive honest feedback. The information is valuable to know what your customers are looking for, the problems they face when they use your services, the stages they go from the decision to consume something until they buy it, or the people who accompany them (and influence them) when they make decisions.
Customer interviews are a common mechanism for gathering the voice of the customer. Customer interviews are usually conducted one-on-one with an individual customer or with a small number of people from the same business or family unit.
Focus Groups involve a small number of people brought together with a moderator to focus on a specific product or topic. Focus groups aim at a discussion instead of on individual responses to formal questions and produce qualitative data.
Create customer profiles
Clients are the key to any business achieving success. No doubt. So obvious and so complicated at the same time. Knowing, classifying and empathizing with our customers or visitors will make us get ahead of their needs, developing a viable and profitable business.
When collecting information about your clients, pay close attention to all demographic and sociological data. These help to understand the age of your clients, their median income, their geographical location and even their cultural identity. These statistics will give you insights of great importance to your target audience and help your brand create specific customer profiles.
If we know the behavior of consumers, we can improve their shopping experience and thus better respond to their expectations.
Study their habits and comments on social networks
Who does not have an account on Facebook or Twitter today? If we ask around us for sure, there would be few people who would claim not to belong to any social network. Currently, social networks have become a channel of communication in which we not only relate to our family and friends, but we give our opinion on products, news, share photos, videos, thoughts, etc.
This is why social networks have a wealth of information about your customers. Study their habits to identify which channels they use most frequently and when. Agents will need to take the lead on these channels and engage in discussions with customers while quickly answering their questions. Your brand will have to record all the comments on your social networks. And social listening instruments will highlight other references to your brand on social and internet platforms.
Analyze all data sources
If you want to make changes in your organization, you need to do more than collect data, you must analyze the customer feedback to inform change and drive new approaches. This may sound simple, but you'd be surprised at how many organizations don't do this simple step. It's like running an experiment and never looking at the results.
The meticulous analysis of all the data is essential to obtain an overview of the needs of your customers. Make sure to consider all types of data you have collected. Comments on consumer opinion sites and blogs should not be overlooked. It is also extremely useful to analyze your customers' browsing habits on your website and the keywords they use to search for products, in order to determine which web pages are of most interest. Similarly, surveys provide valuable insights into your customers' experiences with your brand.
In conclusion…
We can say that the better we know our customers, the more likely we are to have them satisfied and keep them loyal to our business.
Knowing and understanding customers is essential to generate better shopping experiences in business. This will boost sales and growth.
When you collect information about your customers, analyze both the data and the requested feedback directly. In order to understand how to make them the best service, it is fundamental to combine personal contact with the study of their habits.
Have you taken any action in your business to get to know your customers better?
Source: https://callcenterpros.com/the-best-5-strategies-to-really-understand-your-customers/
Publish Date: September 10, 2018
---
By increasing means of communication (chat, email, text and social media) First Call Resolution (FCR) have become on the First Contact Resolution. While technology has driven ever-changing customer service practices, customer expectations for service speed and efficiency have changed very little. Resolution at first contact is more than ever an essential performance indicator to which call centers must pay the utmost attention. According to studies, 70% of customers consider this item to be the most important factor when interacting with a business. Despite this, only 10% of companies feel they excel in this area.
The higher your first call resolution rate, the more positive your customer experience and the higher your customer lifetime value (CLTV). FCR is also a good indicator of whether your agents like their work. And it directly impacts your center's bottom line by improving margins, reducing churn, and turning customers into brand evangelists.
Here are seven tips to excel at first contact resolution and totally satisfy your customer's needs.
Well trained agents.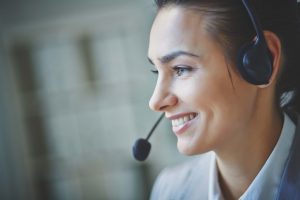 One of the easiest ways to improve FCR is to make sure your agents are right for the job.
Your agents are on the front lines of your customer service. Training your front-line agents in the practical aspects of your business operations might be expensive in the short term, but it will be the best investment you have ever made. Knowledgeable frontline agents are your best guarantees for a high FCR.
Agents should be well-trained on how to identify a repeat call and report the same. When a repeat call is received, they should tag it. So, it can be collected for future reporting and quality assurance purposes.
Understand the needs of the client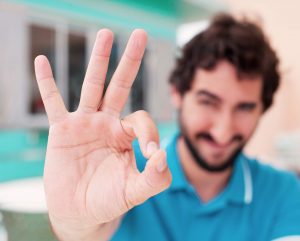 To solve customer problems at the first interaction, it is extremely important to understand their needs. It is therefore necessary that the agents ask them specific questions and listen carefully. Although the call scripts can guide and save time, a conversational approach, emphasizing the spontaneity of the dialogue, will help to put the clients at ease and can only increase the chances of a fast resolution. At the end of each interaction, agents must also ensure that customers are satisfied with the proposed solution and that they have no additional questions.
Optimize your omni-channel approach
A good start to implementing first contact resolution is to implement an optimized omni-channel strategy. In this way, your brand can identify the preferred channels of the customers and ensure that agents consistently deliver the best services. While it is usually best to stay on one channel to solve a problem, it can sometimes be more appropriate to switch the client to another channel, to discuss with them in a more personal and thorough way. Agents should not be afraid to spend too much time with a customer. It's better to prolong an interaction and solve the problem than to force an unsatisfied customer to contact your company many times.
Solicit customer feedback

After each interaction, ask customers if they are willing to answer a short survey. Make sure you ask them specific questions about their experience, and encourage them to respond freely. By understanding better how to improve your experience it will be easier to solve the needs of your customers at first contact.
Take a proactive approach
Through proactive customer service, your company shows that it recognizes that the time of its customers is valuable. By regularly monitoring its channels, your brand will be able to understand where agents can be most useful, and identify technologies that are not working optimally. Similarly, consider keeping your agents in regular training so that they can continue to gain self-confidence and adapt to changing technologies and your business.
Incentivize FCR superstars
If managers want to improve the FCR rate they have to institute incentive programs among employees who hit the requisite numbers. This incentive can be tied in with other perks and can be in the form of bonuses, promotions and recognition.
Chat with call center agents
Institute a system of soliciting feedback from your agents. They deal with customers all day long and can provide insights on what changes can be made to improve FCR rate. In particular, ask about workflow, systems and processes that need to be tweaked or implemented to achieve higher rates.
Agent feedback is valuable information from the perspective of improving customer service. Identify recurring customer issues and also discuss operational issues within the organization that could interfere with the service. Leverage this information to revise call scripts, streamline service processes, and set goals and procedures for agents to know exactly how to get the best out of themselves.
Last considerations…
Increasing your FCR (First Call Resolution / First Contact Resolution) rate is extremely important if you want to provide the best customer service. Setting up the resolution at first contact can be a challenge for many companies because of the multitude of factors that need to be considered. By taking a proactive approach and never neglecting the customer's point of view when making decisions, your company can better satisfy your customers as soon as they contact you. To deliver the very best in customer services, discover Call Center Pros, a leader in customer service solutions.
Source: https://callcenterpros.com/the-ultimate-7-tips-to-excel-at-first-contact-resolution/
Publish Date: September 3, 2018
---
''The customer is always right.'' We all have heard that before. But the important thing here is to know that it isn't the only key to make customers happy. There is a ton of philosophies, tools and strategies that customer service professionals can use in order to gain more customers and, even more important, gain loyal customers.
How can you learn all you need to know to make your customers happy? Albert Einstein once said: ''The only thing that you absolutely have to know is the location of the library.'' And that is absolutely true! There are so many opportunities to grow your knowledge! Even better, reading can be done anywhere and requires nothing from you but your time and attention.
There is no better and faster path to create exceptional customer service than by learning from those who have done it successfully before. If you want your business to grow and excel in customer service, this post is for you! We've created a list of the 10 books we think are most worth your valuable time and that we know are going to turn yourself — and your team — into a high-performing customer happiness engine.
Take a look at this book list to learn from the experts about customer service and customer success. All of these books contain valuable knowledge for anyone working in the customer service industry, so pick one to get started on improving your knowledge, and become an expert, too.
10 Best Customer Service Books
Customer Loyalty: How to Earn It, How to Keep It by Jill Griffin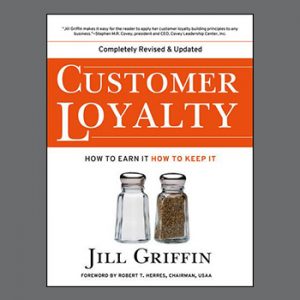 In this revised edition, author Jill Griffin gives practical advice on garnering loyalty from customers. She explains that oftentimes "more thought and preparation goes into how to get the telephone to ring (strategy), than what to do once it rings (execution and implementation)." Chapters are based on key points, including turning first-time buyers into repeat customers, preventing customer loss, and recovering from customer loss. Each chapter offers steps to follow, a succinct summary of main points, and ready-to-use tools for getting started. Customer Loyalty is a comprehensive resource for business people who are looking to improve customer service and satisfaction.
The Amazement Revolution: Seven Customer Service Strategies to Create an Amazing Customer (and Employee) Experience by Shep Hyken
Customer service isn't a department-it's a philosophy that includes every person and aspect of the best and brightest companies. In a tough, competitive, and price-sensitive economy, customer service is one of the most essential tools to separate your business from the competition. In this sequel to the bestseller The Cult of the Customer, Shep Hyken delivers seven powerful strategies that any organization can implement to create greater customer and employee loyalty.
Be Our Guest by Disney Institute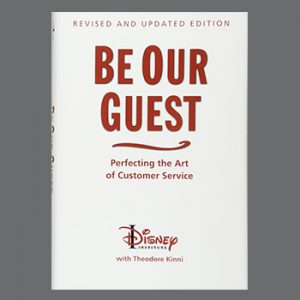 Yes, you read well. Disney! Exceeding expectations rather than simply satisfying them is the Disney approach to customer service. During many years, thousands of professionals from more than thirty-five countries and more than forty industries have attended business programs at Disney Institute and learned how to adapt the Disney approach for their own organizations.
The Thank You Economy by Gary Vaynerchuk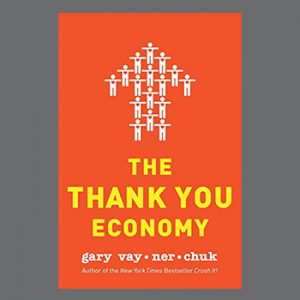 Gary Vaynerchuk writes here that the era of small courtesies is returning to the business world, now that social media has enabled businesses to communicate more intimately across different channels. He also writes that, if businesses don't pursue 1:1 customer care and engagement, they'll lose business to their competitors. This book will teach you about how to use the power of technology to more effectively grow relationships with customers around the world.
The Loyalty Effect: The Hidden Force Behind Growth, Profits, and Lasting Value by Frederick F. Reichheld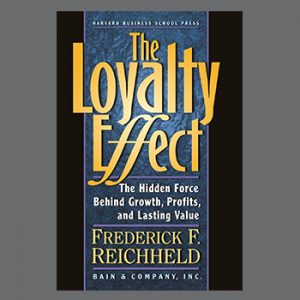 The business world seems to have given up on loyalty: many major corporations now lose-and have to replace-half their customers in five years, half their employees in four, and half their investors in less than one. Fred Reichheld's national bestseller The Loyalty Effect show why companies that ignore these skyrocketing defections face a dismal future of low growth, weak profits, and shortened life expectancy. Reichheld demonstrates the power of loyalty-based management as a highly profitable alternative to the economics of perpetual churn. He makes a powerful economic case for loyalty-and takes you through the numbers to prove it. His startling conclusion: Even a small improvement in customer retention can double profits in your company. The Loyalty Effect will change the way you think about loyalty, profits, and the nature of business.
What's the Secret? To Providing a World-Class Customer Experience by John R. DiJulius III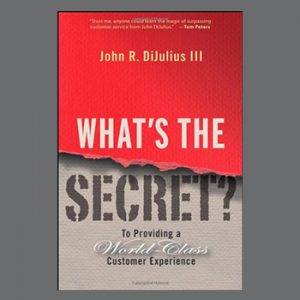 What's the Secret? gives you an inside look at the world-class customer service strategies of some of today's best companies. You'll learn how companies like Disney, Nordstrom, and The Ritz-Carlton get 50,000 employees to deliver world-class customer service on a consistent basis- and how your company can do it too. Packed with insider knowledge and a wealth of proven best practices, author John DiJulius will show you how your company can emulate the world's best customer service providers.
Outside In: The Power of Putting Customers at the Center of Your Business by Harley Manning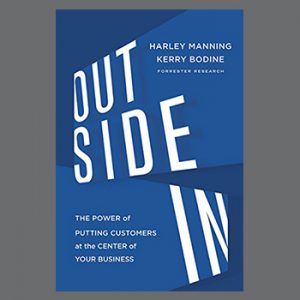 Based on fourteen years of research by the customer experience leaders at Forrester Research, Outside In offers a complete roadmap to attaining the experience advantage. It starts with the concept of the Customer Experience Ecosystem—proof that the roots of customer experience problems lie not just with customer-facing employees like your sales staff, but with behind-the-scenes employees like accountants, lawyers, and programmers, as well as the policies, processes, and technologies that all your employees use every day. Identifying and solving these problems has the potential to dramatically increase sales and decrease costs.
Customer Satisfaction Is Worthless, Customer Loyalty Is Priceless: How to Make Customers Love You, Keep Them Coming Back and Tell Everyone They Know by Jeffery Gitomer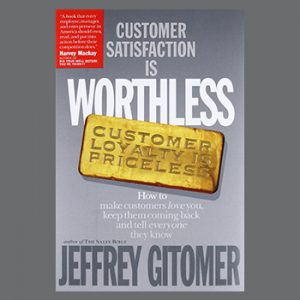 Here are Jeffrey Gitomer's 3.5 compelling reasons why you and every employee in your company must own this book, must read this book, and must act on the principles of this book:
It contains a game plan that any customer-serving employee, salesperson, manager, executive, or entrepreneur can enact to ensure loyal customers.
Any front-line employee can read it and "get it." Any front-line employee can read it and "do it."
Customer Loyalty is the measure of your present and future success.
Summary: How to Win Friends and Influence People by Dale Carnegie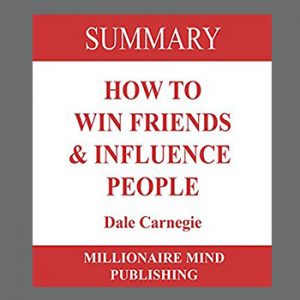 The #1 Bestselling Summary of "How to Win Friends and Influence People" by Dale Carnegie! Learn how to apply the main ideas and principles from the original book in a quick, easy read!
Originally published in 1936, How to Win Friends and Influence People is perhaps the greatest self-help book of all time. Written by Dale Carnegie, the book contains the most essential principles of social interaction and highly effective techniques for dealing with people.
The Nordstrom Way to Customer Experience Excellence: Creating a Values-Driven Service Culture by Robert Spector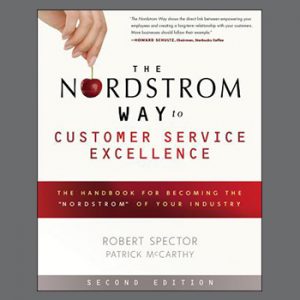 "Top Ten Business Books For 2017" - Forbes
The fully revised and updated edition of the classic book about Nordstrom's extraordinary customer service.
In this new edition of the management classic, the authors explore in-depth the core values of the culture that have made Nordstrom synonymous with legendary customer service.
Which of these books would you like to read?
There are so many customer service books out there! But we are sure that this list is going to give you, and your team, the insights and guidance on the best way to give support to your customers. These ones are pure gold when it comes to building and maintaining an organization committed to customer satisfaction.
Each of these books has a different focus and applies to a different area of the business world, but together they create a cohesive picture of an outstanding support strategy and team.
If you are looking to improve the customer service of your company, Call Center Pros is the solution for your needs. Our streamlined, turnkey call center services are ideal for your company. To learn more about how we can help, fill out our contact form HERE, or call our call center consultants at (800) 789-CALL. We will be happy to help you find the solutions you need.
Source: https://callcenterpros.com/10-best-customer-service-books-you-need-to-read-in-2018/
Publish Date: August 27, 2018
---
Many companies understand that call center's primary goal is to maintain customers so that they do not leave for the competition, provide service to them and resolving their problems.
Even the biggest companies sometimes find it difficult to effectively generate sales from their call centers. This is understandable when you consider that callers are primarily seeking answers to questions and resolve their problems. However, if companies optimize their call centers for sales, there are great opportunities for increased revenue as well as build greater customer loyalty.
Call centers are an important factor of providing top notch customer service and are often viewed as a place for customers to interact and vent their problems to a company's trained service representative. However, with the proper approach, call centers can be used for a business to increase their sales.
The best call centers for meeting and exceeding sales goals are those that put the needs of your customers first. If you want to know how call centers can effectively help to increase your company sales, you just need to keep reading.
Optimize your system and processes. Call centers have what is needed to minimize customer wait times and gets them talking to a customer service agent quickly. How long your customers are put on hold? Opportunities are lost as those minutes increase.
Monitor the quality of customer interactions and results. It's common today to hear that the calls are being recorded for call's quality assurance. This is a measure that helps the call centers to get better and better at the moment of knowing, specifically, what the needs, the mood and the wishes of their clients are. There are many factors that can be used for a call center agent to improve the customer's experience and get them in the mood to do more business with your company.
Cross Sell. Some of the best sales opportunities for call centers are the cross-selling of products and services. If you are already using your inbound call center for taking sales orders, agents can be trained to offer add-ons that make sense as part of the sale. Convert your agents in order makers instead of just order takers.
Handle a big call volume. A well-prepared call center must be reliable and ready in order to handle the high volumes of calls that occur during peak times. It should be well-staffed, utilize the most updated technology, and be able to maintain excellent customer service under the most demanding of situations.
Personalized Selling. A well-trained call center agent can use the digital record of the customers, preferences, and other info in order to approach the customer with a unique pitch. They show special care and empathy and, like a trained salesperson, are able to find the right way to approach the client in order to sell your product.
Specific knowledge of the product or service. Call center agents need to have specific knowledge about the product or service they are selling. You and the call center must sure your agents are up-to-date and aware of what they are selling, what's selling well, who it's selling to, and what's not working. The more they understand everything about the product/service, the better they will be able to sell it. They should also have easy access to the information they need to effectively answer any questions, objections, or concerns addressed by the customers.
Making a sale is not easy. Is not a one-time shot. It's a process of nurturing a relationship over time with the customer or prospects. Call centers are the front line for many companies and is important to consider their vast sales potential.
At Call Center Pros we have the well-trained agents you need to increase your sales. If your sales need to be improved, we can get your company headed in the right direction. Please call us at (800) 789-CALL, or fill out our contact form here. Thanks for considering Call Center Pros for your 24/7 call center needs.
Source: http://callcenterpros.com/how-to-increase-your-sales-with-a-call-center-service/
Publish Date: August 20, 2018
---
We choose words every day. When speaking, writing, requesting and deciding. We use some words and not others. Everybody does it. Why? Because the words we choose, create meaning and mission in our lives and relationships.
After all, providing great customer service means to know just what to say, when, and the best way to say it. But communication is hard and complicated. Everybody is different, and it's even harder when you're trying to make the mundane communication, a memorable one.
Have you ever stopped to wonder why you fall in love with some products or services and leave others sitting on the shelf? How do we decide between all the options we have, when most of the time we have little to no first-hand experience with the products we're deciding between? What makes you finally decide to try a new hotel, buy a new shampoo or switch to a new brand of cell phone? The answer lies many times in the words used to sell the product or service.
Maybe you've never realized it, but words play a huge role in helping our brains decide which products to buy. There are tons of variables, but one thing has been proven time and time again: certain words sell better. They just do.
What a difference a few words can make to improve customer experience!
This little list of phrases to use in customer service should win medals. Adding any one of them into a conversation has the potential to transform average customer service into an outstanding customer service.
"I'd be happy to help you with this." When a customer calls or sends an email about an issue that they're having, instead of responding with "I'll look into this for you," they will feel better if you tell them that you'd be happy to help. A simple tactic like adding more positive power words to your support interactions can make a big difference.
"I understand how upset you must be." This will greatly affect the tone of the conversation. Use this customer service phrase often and thoughtfully. Read the customer's mood and relate with how he or she feels. Great support is defined by genuine empathy.
"It's my pleasure." Offering great customer service many times means taking a servant position. And while you say this, have a great smile on your face. It does not matter if the communication is face to face or via telephone, smiles over the phone might be unseen, but they are most definitely heard. Even if a customer calls with an angry attitude, if they are greeted with a smiling voice, it can be contagious, and diffuse the negative emotions.
"As much as I'd love to help…" Sometimes, the only possible answer to a situation is no, and when that happens, things can get complicated quickly and the client can get even angrier if he is already. Stay firm but kind by letting them know you'd like to help, but it's just not possible in this situation.
"Is there anything else I can help you with?" This is a loaded phrase and the way you use it is so much more powerful than the fact that you used it. When you use this phrase, you give the customers all of the time that they need to ask questions and work through any problems during that single support encounter and you are empowering your customers, making a personal emotional connection and helping them better understand everything. Also, you are anticipating the problems the customers may have, even before they realize it.
"Thank you for being our customer." When a problem has been resolved or a question answered, take a moment to appreciate them for being such good customers! If it is possible, send a personalized thank you, referring to how long they've been customers or the products they enjoy. A genuine thank you is rare, and it's very simple. A positive way to build a stronger relationship with the people who really do pay the bills.
Every word and phrase you choose convey mood, tone and meaning. Customers come in every possible stage of enthusiasm, anxiety, understanding, confusion and anger. Following these phrases will be possible to create happy customers.
And remember: Choose wisely, because words matter. Service providers are the voice and often the face of their organizations. The words they choose have an impact on the future of your company.
Source: http://callcenterpros.com/6-powerful-phrases-to-provide-happiness-to-your-customers/
Publish Date: August 13, 2018
---
Psychology is very important when we are talking about customer service. If you can better understand how the mind of your customers work, you can offer a higher level of intuitive support and consequently, they will be happier.
Negative events are more memorable than positive ones in the customer's mind. The same customer may have had a successful customer service experience 10 times, but if it fails once, that may be a lost customer. It can also prompt them to speak badly about your services to their social circle, costing you prospective customers.
This is called Negativity Dominance, which is the theory that negative events have a greater effect on your psychological state than positive or neutral events, and Negativity Dominance can have a BIG and NEGATIVE impact on your business.
Establish a consistent customer service experience to avoid harming company's reputation must be a priority for companies. This is because psychology and business are very similar — at the end, they both seek to understand people's needs, wants, choices, and behaviors.
Is something to have in consideration that every single one of your customers is an individual with their own backgrounds, experiences, issues, and mindsets — whether permanent or situation-based.
The secret to acquiring new customers, offering top notch customer service, and wooing your existing customers to stick to your brand is as simple as understanding consumer behaviors. Why? Because when you understand this all-important aspect of your business, you'll be able to learn what your customers want from your business and how to best serve them.
Companies should equip and train their customer service representatives to understand the customer's emotions during the process of fixing problems. For instance, a personal touch can make a caller feel valued and appreciated. Satisfy the desire of your customers to be treated like a VIP or their desire to be given something in exchange for their loyalty, and the representative can turn unhappy callers back into satisfied customers.
Want tips? Here are some psychological tips for a better customer service:
Make them feel important. We all need to feel valued and appreciated. Give your undivided attention to everyone you communicate with, no matter how "important" you think their situation is and let them know that they are valued and irreplaceable. Give a genuine compliment. Send a small gift "just because." Offer a little-known promo code or discount. Say thank you as often as you can.
Don't shoot into stress and defensive mode. When we have an angry customer, it's easy to get defensive, however, that sort of mindset is not going to help calm you or your customer down. Accept the idea that you can only do your best in any given situation.
Understand the power of an apology. The power of the apology significantly increases customer satisfaction and limits significantly the chance of lawsuits. Research shows that receiving an apology has a noticeable, positive physical effect on the body. An apology actually affects the bodily functions of the person receiving it—blood pressure decreases, heart rate slows and breathing becomes steadier.
Really listen to your customers. Active listening, hearing what your customers really say, treating each and every one of them as individuals no matter how much your business grows is what it's all about. Being sensitive to your clients' needs is essential and a very useful way to build rapport and grow your business.
Always use a positive language. People are under a lot of stress these days. If you want to win their heart, you should be the one who takes their stress away. Make them feel comfortable while doing business with you. Make them want to come back. A good way to do that is by focusing on using positive language in customer service. Words have that power. They can help you create a long, trustful relationship with customers.
Don't approach customer service with a half-baked approach. Make psychology an intrinsic aspect of your marketing strategy.
If the above tips are applied correctly, you are going to be able to understand your customers better, nudge them in the right direction and make them feel good about themselves and your company.
At Call Center Pros, we have in consideration your customers' needs, choices and behaviors. Connect with our consultants today. You can call us directly at 800-789-CALL, or go to our customer contact form. We'll reach out and start working with you ASAP. Thank you for considering Call Center Pros for your call center needs – we look forward to improving your business today.
Source: http://callcenterpros.com/the-power-of-psychology-in-customer-service/
Publish Date: August 6, 2018
---
It's annoying when you need an instant solution to your problem, but you can't get it. It's disappointing and you can even think about leaving for other brands. How sad is that?
Technology advances every day and because of that, we all have the dream of having all our problems resolved at a click of a button. No matter the difficulty, people want instant solutions and quality experiences. Many believe that for customer service, Artificial Intelligence (AI), is the future and maybe the disruption of the entire call center industry.
The discussion on whether AI is the future of customer service has been around ever since this technology has been introduced into the business world. There are no doubts about the fact that AI is going to make a huge impact in the coming future when it comes to customer engagement. But does that mean that human chat agents are a thing of the past?
There are certain aspects where AI has an advantage over human beings. Some of these advantages are knowledge of many languages, can handle unlimited chats, faster response time and it's cost effective, but also, have some disadvantages as the lack of human touch and the incapacity to reply to specific questions.
Like humans, every bot has its limits. Those recurring FAQ-style questions are usually every bot's dream. But how does it handle complicated problems? Can it deal with colloquialisms? One-word answers?
It's important to remember that AI is at an early stage of development. This means they don't always can achieve the tasks they were specifically created to carry out.
There are two main reasons why chatbots won't be replacing live agents any time soon:
Chatbot applications are only as good as the data they leverage.
AI relies on machine learning in order to function properly. Machine learning, in turn, relies on good training data to train the algorithms. Getting the right data fast is not a simple process. Organizations who are serious about building an effective AI need to have a long-term data strategy. After all, AI is not a "one-and-done" process, but an interactive one where new learnings in the form of data are continuously used to improve the performance.
For the call centers, it would be best to start using AI with very specific use cases that need low human-touch and where good quality training data exists. It's important that such an implementation can either provide a faster turnaround time for the customer or improve agent productivity.
Importance of human interactions.
AI is not adept at understanding human emotions (like sarcasm) or recognizing high-stress situations. At the end of the day, whenever there is a need for emotional intelligence or critical thinking, humans are the heroes we need. Some situations call for empathy and delicate handling, AKA a live agent.
The key here is to analyze the conversation history and use that data to optimize. Essentially, we see AI being really effective in a call center when is tasked with mundane tickets, leaving agents to focus on issues that require a human touch.
What do the experts say?
Some of the most respected customer service leaders think that AI and humans really should complement each other for effective customer service mainly in large companies. AI can effectively handle simple, transactional queries and it can also work in the background to help human agents quickly find answers to customer questions. Human agents excel at solving more complicated issues and empathizing with frustrated or upset customers. The key for humans is to consistently prove their worth by bringing humanity to the service they provide.
Conclusions
The future of call centers is better and faster customer service through technology while retaining a human connection. AI, in congruence with live agents, can help get us there. If the capabilities of AI are combined with the emotional connection and elevated skill set of live agents, you will have the ultimate super-agent.
Having AI for your customer service is great especially if you have the resources to handle it and/or in large companies. However, they are not here to replace human beings (at least not anytime soon) but to help us save money, time, and energy.
Source: http://callcenterpros.com/will-ai-replace-people-in-customer-support/
Publish Date: July 27, 2018
---
We can't emphasize enough the importance of having a great customer service in your business. People are only willing to stay loyal to a company if they have very good reason to. Otherwise, there is plenty of competition available, they could choose to move to. As a result, you have to work hard to keep customers and build their trust in your brand.
Having a 24 hours customer services is a must, and if your business is customer oriented, you should greatly consider doing this if you haven't already. Whether your company sells products or provide services, having a place where they can get in touch with you whenever necessary is something that can greatly benefit to you and your customers.
Here are some reasons why you should consider having 24-hour customer support for your company:
1- Reputation building. Your actions + what others think (and say) about your reputation. This small formula is the most powerful leverage you have in business. With a high rate of customer satisfaction comes a great reputation. Word-of-mouth and recommendations can be the key factor influencing the decision of a prospective customer to choose your service over that of your competition. By providing excellent customer service through an after-hours support line, you are creating a level of client satisfaction that can help turn customers into advocates of your company.
2- Geographic flexibility. After-hours customer service support is particularly beneficial for businesses who operate across wide geographical ranges and enables you to fulfill the needs of your customers and regardless of the day or the time.
3- Help you resolve issues quickly. Another benefit of having 24-hour customer service available to your clients is that you can resolve any issues they may have with your business as soon as possible. This will mean that problems would not go beyond what is being experienced at the moment, and issues that may cause more problems if left unattended will be out of your hair quickly.
4- Increases customer satisfaction. When your clients can get in touch with you at any time of the day or night with their concerns and issues, you are essentially telling them that they matter for you. If a customer needs help, providing them with a solution that allows them to have their issues resolved any day and at any time, shows them that service is the main priority for your company.
5- More revenues for your business. Excellent customer service can result in an increase in your sales. Not all customer support calls are actually people complaining about your products or services. Some of these, are actually inquiries regarding what you offer, asking for clarifications, more details, and even to ask for recommendations regarding what you are offering. If you do not have a portal that can quickly answer these queries, you will actually lose quite a bit of revenue to your competitors who have a 24-hour portal for customers' needs.
Call Center Pros can provide you with the after-hours customer service support that you need to remain a step above the competition. Contact us today for more information at info@callcenterpros.com or call us at 800-789-CALL.
Source: http://callcenterpros.com/why-to-consider-having-24-hour-customer-support/
Publish Date: July 23, 2018
---
Call center services might seem similar on the surface, but the details of each company's offerings can vary quite widely. Once you start asking specific questions, the differences among the companies will start to become more apparent. To find out which vendor is right for your business, here are a few questions to ask yourself and features to look for in a call center service.
1- Inbound and outbound services
A major function of call center services is to accept calls to answer customers' questions about your business's products or services. Call centers can often provide information or technical support, as well as take orders and process payments over the phone. Many will also dispatch calls to you in the event a customer needs to speak directly with someone inside the company. All of these services fall under the "inbound services" umbrella.
Some call centers also offer outbound services, which include lead generation, such as cold calling and survey-data compilation. These services can also include follow-ups with previous customers to ensure their satisfaction or to further encourage a successful conversion. Some call centers also conduct feedback surveys or engage in customer winback attempts when you've lost someone's business. Traditionally, call centers were viewed as a necessary expense to preserve existing relationships, but
when you consider these additional functions, call centers can actually broaden your customer base, forge new relationships and bring in more money.
Not every business needs both inbound and outbound services, so consider your business's requirements. Once you know exactly what you need, ask each call center service which inbound and outbound services it offers.
2- Dedicated and/or shared agents?
The best call center services offer both dedicated and shared agents. Dedicated agents are assigned only to your account, giving your company their full time and attention. This is best for those businesses with specific, detailed needs that demand familiarity and consistency from their agents.
For those companies with more general needs, however, a shared agent might be more appropriate. These agents handle multiple clients of the call center, including your company, and don't necessarily answer your business's calls 100 percent of the time. These services are often cheaper but effective for those companies that don't require specified attention day in and day out.
3- Reporting
A call center will be dealing directly with your customers, meaning it could have a great influence on how they perceive your business. Reporting offers you a window into the day-to-day operations of the call center service you've hired.
4- What is the call center's availability?
Another important question to ask is how often agents at the call center are available. Good services have 24/7/365 availability for your customers. Selecting a service that is always available and very reliable should be a major focus for your business.
5- What is my anticipated call volume per month?
Some call center services have minimum volume requirements. These services might not be suitable for a small company that doesn't expect many customer service calls or doesn't intend to make many outbound calls. However, for a larger company or one that relies heavily on phone contact with customers, these services might make more sense. Try to accurately gauge your call volume and estimate how many call center agents you might need before searching for a call center service. This is especially important for pricing, since some call centers charge for a package of minutes, rather than by the month.
6- How does a company handle outages?
Call centers are an integral component of many businesses. Downtime can seriously harm your business if your customers are unable to get through to the call center agents. That means you'll want to partner with a call center that is dependable, with reliable redundancy and a solid disaster-recovery plan so that an outage doesn't cripple your productivity.
7- Does the company offer multilingual services?
If your business needs to reach a bilingual or multilingual audience, you'll want to partner with a call center that has fluent speakers on staff. Many call centers offer Spanish-speaking services, and others even offer a wide array of languages to choose from. If you're in need of a multilingual service, be sure to ask up front which languages the call center can provide for you.
This guide will help you understand the variety of call center services available and determine which one is right for your business in 2018.
Source: http://callcenterpros.com/what-to-look-for-in-a-call-center-service/
Publish Date: July 13, 2018
---
Responsive communications are an absolute must for businesses, especially in a digital world where customers expect timely and satisfactory attention. Unfortunately, manning the phones and running your day to day business at the same time can become burdensome without an in-house customer service staff, which can be expensive to implement and maintain when scaling.
When businesses can't handle customer service and technical support or need assistance in generating new leads, many turns to call center services. These companies do more than just answer calls; call centers will assist customers, conduct surveys, and obtain feedback to find out how you can better position your company in the future. A call center can also add a layer of professionalism to your company, whether it's handling existing customers or performing outreach to potential leads. Some even offer technical support and industry-specific services.
Call center services can vary widely. While some businesses might only need a basic answering service, others might want the most sophisticated outreach options.
Call center services are broad and general. They usually maintain a large stable of employees and tend to field a higher volume of calls. They are also able to serve almost any industry, compiling orders, offering customer support services and sending the relevant information back to their clients. These services can typically function with a general script and basic information about the client's business. Call center services will usually archive orders and interactions, and then send the information as part of a report to the client.
Also, call centers can handle more complex and specialized tasks. Generally can serve specific markets that require a more intimate knowledge of the inner workings of the client's business.
Call centers are equipped to deal with specific industries that might require critical thinking and decision making. Sometimes, call centers will engage in time-sensitive or highly personalized functions.
If you're interested in our services, contact Call Center Pros today. We can be reached at 800-789-CALL. You can also fill out our customer contact form here! One of our expert will get in touch with practical, customer services oriented solutions.
Source: http://callcenterpros.com/the-best-call-center-for-you-business/
Publish Date: June 25, 2018
---
What according to you comes first, the business analyst or the organization analyst experience? If you've viewed BA job lists lately, you'd probably say the ability, as most BA work opportunities require experience. Derived from one of the perspective, you'd be correct. From another perspective, however, you would be wrong.
First, let's discuss how to analyze a company process. It can be divided into five simple actions you can take and apply within your work this full week.
Identify a method. Any repeated number of steps can be documented and developed into a business process. Seek out work you perform that is relatively equivalent to each day, full week, month, quarter, or even year.
Identify a specific start point in addition to the end point for your process. What is the very first activity that comes about or what must be true before the procedure can start? What's the final activity that comes about or what signals that this process is in total?
List or draw out several steps that happen between your starting point and at the end point. It is suggested to use pen and paper for the first draft in addition to avoiding complex instruments.
Look for exclusions or rules, which have been followed at every single step. Add these for your visual or textual product.
For a visible model, refer to the standard elements with the Business Process Type and Notation (BPMN) in addition to leverage any relevant symbols within your model. Do not feel obligated to make use of more than two or three elements. Most BAs will not use the vast volume of options available inside the notation because these people find they only confuse their stakeholders.
You're done. You just analyzed a company process. Like many BA techniques, if you commence with the notation instead of the thinking process, business analysis looks more complex than it actually is. As an analytical thinker with an eye for details, you will find that sequence of steps quickly leads you to a task model that contains the finished job. For example, when it communicates the primary elements of the process in a way that most stakeholders can simply understand.
Now, how would you go about using this experience to close your BA expertise gap? First issues first, you've already started to close the gap by setting up a process model. You can use this deliverable to be a work sample in addition to add this experience for your resume.
You have only just scratched the counter of opportunity because there are many additional ways to build upon that experience. Here are just few that come to mind.
You can carry this further by facilitating a gathering to review the organization process with those who perform the procedure or are counting the process. Elicit information from interviews or remark and incorporate their feedback into an updated version of your respective process model.
You can transform the method document you designed into training materials that is then applied when new personnel join your staff.
You can explore opportunities to raise the process, many of which could be self-apparent as you experienced the analysis method. You might actually scope a project to frame your process improvement attempt.
In this way, business process analysis leads to elicitation and paperwork reviews, which creates the opportunity to scope a project.
Source: http://callcenterpros.com/business-process-analysis/
Publish Date: September 21, 2015
---
Throughout India, Business Process Outsourcing (BPO) may be the fastest growing segment from the ITES (Information Engineering Enabled Services) sector. Factors such seeing that economy of level, business risk minimization, cost advantage, utilization improvement, and superior competency have all resulted in the growth for the Indian BPO sector. Business process outsourcing techniques in India, which started round the mid-90s, has today grown exorbitantly.
What are business process outsourcing techniques?
The term is called Business Process Outsourcing or BPO because it refers to outsourcing in any field. A BPO company usually administers and manages a unique business process pertaining to another company. BPOs either utilize new technology or apply a pre-existing technology in a brand new way to improve a unique business process. India is currently the top destination for enterprise process outsourcing, as most companies in America and the UK outsource IT-related enterprise processes to Indian carrier's networks.
Services offered by means of Indian BPO firms
Customer support products and services: 24/7 inbound or outbound call heart services that target customer queries and concerns through telephone, email, and dwell chat.
Technical assistance services: Installation, merchandise support, running assistance, troubleshooting, usage support and problem resolution for programs, hardware, peripherals, and internet infrastructure.
Telesales services: Interacting with potential prospects and creating interest in the customer's services and products. Up-selling, promoting and cross selling existing customers and completing online sales processes.
IT help desk services: Level 1 and only two multi-channel support, technique problem resolutions, techie problem resolution, company productivity tools assistance, answering product use queries, and accomplishing remote diagnostics.
Insurance coverage processing: New enterprise acquisition and marketing, claims processing, insurance plan maintenance, and insurance plan management.
Data gain access to and data processing: Data entry through paper, books, pictures, e-books, yellow web pages, web sites, enterprise cards, printed papers, software applications, bills, catalogues, and e-mail lists.
Data conversion products and services: Data conversion pertaining to databases, word processors, spreadsheets and applications. Data conversion associated with raw data in to PDF, HTML, Word or Acrobat formats.
Bookkeeping and data processing services: Maintenance from the customer's general ledger, accounts receivables, accounts payables, financial transactions, bank reconciliations, and assets/ equipment ledgers.
Form processing services: Online kind processing, payroll processing, medical billing, insurance policies claim forms processing and medical types processing.
Online analysis: Internet search, merchandise research, market analysis, surveys, analysis, web research and subscriber lists research.
The leading fifteen BPO firms in India
NASSCOM recently conducted a survey and evaluated the leading BPO service providers across India. The most notable fifteen business practice outsourcing companies within India are:
WNS Group
Wipro Spectramind
Daksh e-Services
Convergys
HCL Technologies
Zenta
Very first Source
MphasiS
EXL
Tracmail
GTL Ltd
vCustomer
HTMT
24/7 Consumer
Sutherland Technologies
Outsource the BPO work for you to India
Get before your competitors, decrease operational costs, and access the services associated with skilled professionals, all by outsourcing non-core BPO perform to India. Make up your mind today and watch your business grow exponentially.
Source: http://callcenterpros.com/business-process-outsourcing-india/
Publish Date: September 21, 2015
---
Just about every businessperson, before entering any deal asks 'what's in it for me (WIIFM)?' Larger the WIIFM component, greater the profit, and hence greater the actual growth prospects. Business is unquestionably not the spot for to be altruistic. Nobody wants to bear losses, and nobody wants to settle for a lesser amount. WIIFM calculates every decision running a business. Ever wondered of which what Call Center and BPO companies have for you? Does it create a good business deal to have interaction with Call centre outsourcing vendors? Enlisted below are reasons why it makes excellent business sense to help outsource:
1. Decrease Costs of Operations – The enormous price of installing essential infrastructure and employing skilled staff frequently inhibits businesses via hosting a service. For example, an in-house 24×7 customer support centre is so expensive that organizations cannot afford to get one at most. But Call Centre Outsourcing can make it feasible for every business to obtain all the top facilities of their budget. The business also saves the prices required for upkeep or up-gradation associated with infrastructure.
2. Seamless Scalability – In case suddenly a necessity emerges to develop the workforce, then you will not be able to complete it as speedily. It can develop into a cumbersome task as you should make recruitments along with adding infrastructure. But if you are outsourcing, and in the event you choose a reputed Call centre outsourcing vendor, then it is possible to scale up your operations on instant demand.
3. Quality Enhancement in the Service – Typically a compact or medium office doesn't use a dedicated staff to have an activity. So the salespersons multi-task and do customer support also along with their core activity associated with selling. Administrative staff multi-tasks and may data entry likewise, etc. But this multi-tasking makes the quality suffer. A dedicated staff will obviously produce better quality compared to one who is usually juggling between a variety of roles. Outsourcing your Contact Centre or BPO services can provide you a focused, specialized staff experienced in their job. This will surely enhance quality in the service.
Call centre along with BPO Outsourcing satisfies WIIFM criteria completely with each one of these reasons. But the reason it is the best deal for your organization is because outsourcing means that you can augment the core competency of this business.
Source: http://callcenterpros.com/bpo-call-center/
Publish Date: September 21, 2015
---
Operators overseeing a phone service center are aware that their employees need ongoing training if they're to excel genuinely at delivering excellent customer service. These managers can make the organization case that their budgets have to have an annual line-item for training new staff, as well as training existing staff. But just hurling money at education doesn't necessarily yield a successful outcome. Training calls for forethought, flexibility, nimbleness, and also evolution. Here are some tricks to ensure your call-center training program maximizes your expense.
Tip #1: Real-World Advice
Training is a lot more than just educating your employees about company policy and methodologies. Exceptional service happens when the employee and customer connect as people. Offering your staff real-world advice allows these to understand the dilemma and objectives of this organization and incorporate the mission of this company into customer service delivery. Training made available from experienced, successful representatives will offer valuable insight into your difference between meeting performance benchmarks and also exceeding them.
Tip #2: Training may be Spontaneous
As a boss, it is your livelihood to listen and interact with your employees. Sometimes it is most effective to make available a short part of advice to your employee that is certainly immediately relevant to a particular situation. The message communicated over these less formal interactions can be heard more clearly as they aren't lost within a longer training procedure. Training needs to correspond with the job available. Try to add relevant training into your working day, and into your tasks and activities agents have to complete in some real-time setting.
Tip #3: Personal training
While your software package and equipment in your call center would be the same for all employees, each employee provides his/her personality, strengths and skills for an organization. Training need to reflect this, by helping your employees develop his/her expertise without over-emphasizing any one particular area. This doesn't show that each employee end up being uniquely and singularly trained, but rather that your particular training program allow for the various skill sets of an individual to be discriminating.
Tip #4: Focus on personal engagement
Effective training consists of looking carefully at what skills are needed to your staff. In a customer service call center, training often focuses on product knowledge, complaint management, or patching the buyer through to the right department. In some sales-based call core, training will target ensuring employees develop the knowledge and tools to advise customers for the best-fit goods and services. Engaging your employees' ordinary manner that they can get answers and also support with problems they encounter though servicing customers makes for more positive outcomes for both the employee and customer.
Tip #5: Training is On-going
Ensure you have committed resources to continuous training and also development. Training not only nurtures technical ability but additionally increases staff engagement, helping to stimulate and retain skill. It is crucial that your particular training program keep on being nimble and strongly related to your market and also customer demands; since markets, the organization or products adjust, and additional training will probably be required. By staying engaged along with your staff and analyzing the info and metrics of this call center, you can help tailor the ongoing training of this organization so that it is current as to the is happening within a real-time manner.
Productive managers recognize the actual arc of education within his/her phone center operation. Training can be an ongoing process and will be tailored to satisfy the needs of these employees. A formal training program isn't always needed; training can happen spontaneously in a more casual way. There are an abundance of tools and resources to help managers in providing the best training practices, of course, if you follow the actual tips outlined earlier mentioned, you can more readily customize your training program to meet your unique needs to keep employees engaged along with your customers satisfied.
Source: http://callcenterpros.com/5-call-center-training-tips/
Publish Date: September 21, 2015
Page: 1 | 2
Industry Champion Award Leaderboard