Call Center Pros (Dominican Republic) - ContactCenterWorld.com Blog
That's the million-dollar question!
The time of Christmas or the Holiday Season is significant for every business on earth, as the period sees significant growth in sales for all markets and sectors. Accordingly, this season for any support professional is one of the most stressful times of the year.
Because of this surge in sales, companies always stay on their heels to deliver the best experience to all their customers despite the huge rush.
If you're in customer support, it's probably the busiest time of the year for you, because customers are going shopping like crazy. It might be fun for your customers, but how can you make sure your customers received the best customer experience even during this crazy season?
The holiday season is a time of joy and appreciation, but sometimes for businesses, it's easy to forget that customers seem more demanding while they deal with the stress of family meetings, shopping and everything that this season entails.
The best approach is to anticipate and understand your customers' raised stress levels and work to provide the same exceptional service you do all year long or even better.
Because we understand the importance of maintaining high standards of quality in our customer service during this beautiful and complicated season, we offer you a guide on how to properly handle your customer support service during the holiday season in a very efficient and effective way. Believe us; this will enable you to serve your eager customers in the best possible way.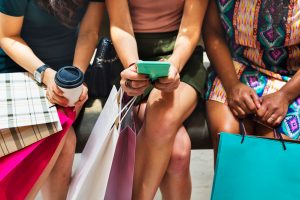 Create a concrete plan beforehand
Although we are already in the middle of the holiday season, it is always good to emphasize the importance of planning beforehand.
66% of shoppers change their loyalty if they face bad customer service.
If you really want to tackle the holiday period as a pro, then you must plan beforehand. Making a strategy on a rush won't be a plausible thing to do. Your company must prepare a concrete plan at least two or three months before the peak period starts.
The things that you must consider then are as follows:
Setting up prior goals and objectives
Understand what your shoppers need and want
Implement feedbacks from clients
Check your current workflow rate and number of successful cases
Take data from customer satisfaction ranks
Hiring or giving extra training to current employees
Buying more equipment or overheads like tools or office space etc.
Dedicate a larger budget for customer support only for this season
Your company must start as early as possible so that you have a proper roadmap on the table for everyone to understand.
Create holiday greetings and messages
Spreading a little holiday cheer can go a long way to putting your customers into a more festive – and patient – mood. Treat your holiday customers to seasonally appropriate greetings, messages, and voicemails. They might just be all it takes to put a smile on their face.
Optimize agent scheduling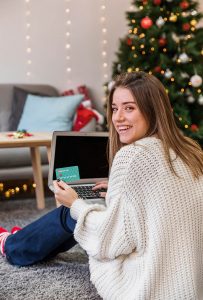 The first step in ensuring your customer support team is set up for success during the holidays, is optimizing your scheduling and aiming to maximize agent capacity. Make sure your team understands the importance of schedule adherence during the seasonal rush. During periods of high call volume, ask every agent to handle calls and postpone their breaks, training, coaching sessions and After Call Work until the calls in queue decrease to a more manageable amount. Finally, bulk up your on-call workforce so that your team is prepared to handle overflow calls during periods of high call volume. This will help to ensure that you are adequately staffed to handle the holiday rush of callers.
Empathize and communicate with your customers
Try putting yourself in your customers' shoes. We are sure they'd much rather be relaxing and eating with loved ones during the holidays. If they are contacting your support team, it's for an important reason. During the holidays, customers are much more likely to be anxious and aggravated, so try to put your customers at ease by responding immediately to any query.
The key is to keep constant communication with your customers even if the problem has yet to be solved. Try to be specific and avoid vague responses like, "We're working hard to solve your problem."
Provide holiday callers with the option to skip the queue
During the holidays, time is of the essence. Make sure your team takes this into consideration and configures your call center software so that it gives the gift of time to callers. Allow your callers to request a callback from the waiting queue or to be transferred straight to voicemail so they can make every holiday minute count.
Route holiday callers to the most appropriate agent
Being respectful of your holiday callers' time doesn't stop with optimizing your call center software waiting queue features. Make sure that your skills-based routing is also optimized so that callers are routed to the agent who is most qualified to meet their needs. This will ensure that their interactions are efficient, so callers can get back to their holiday preparations.
Breathe
We know you're working round the clock and the stress is on, but take a deep breath and recapture your own energy. Take a breath before answering each email or getting on the phone with a customer.
You and your team will need to take care of yourself. If you're tired or stressed, you'll be in no position, physically or emotionally, to help your customers. Eat well this month, and get to the gym, or just leave for 10 minutes every few hours to walk the parking lot and get fresh air.
You're ready for the Holiday rush!
That's a lot to think about. Fortunately, if you've followed through the list, you must ready for the holidays. All that's left is to pour yourself a big cup of cheer.
Armed with the right information, you can improve your customer service all year round with a data-driven approach. Think long-term and win your customers' hearts over with great customer service that keeps them coming back for more. When you create a positive experience, people will get behind your brand so take steps this holiday season to inspire them and make them happy.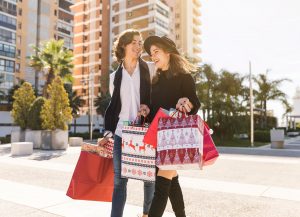 Source: https://callcenterpros.com/how-to-provide-a-superior-customer-serving-during-the-holidays/
Publish Date: December 17, 2018 5:00 AM
---
If you've ever been involved with sales, then you know that it's not easy. Whether it's selling shoes at a store or selling a new cloud system by phone, making that sale depends on many attributes, as knowledge and enthusiasm of the salesperson. To be honest, not everybody has those characteristics! Don't you think? There is a saying that salesmen are born, not taught. Although there is some truth in that saying, is not completely accurate. Although we cannot deny the reality that there is natural talent involved, it is also true that people can learn these characteristics and be just as successful.
Successful selling is a result of skill and practice. Like all other skills, great selling techniques cannot be acquired in a few days. Acquiring killer sales skills requires time and dedication. The most successful salespeople work incessantly toward improvement and grow incrementally with each sale.
Savvy sales representation is often the difference in a company that is growing and another one that is failing. Sales representatives don't have to be perfect to succeed. With the right attitude, skills, and tools, nearly everyone can succeed in sales. As we said, there are certain qualities that a sales rep needs to develop to become truly great. Some are developed over time, and others are already there as part of the person's personality.
This post outlines the characteristics that, when developed, can turn a good salesperson into a great salesperson.
These 6 top qualities are:
Passion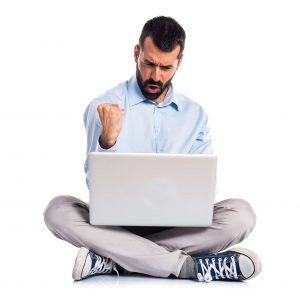 For us, the most important quality. One of the defining attributes of a salesperson, a real career professional, is their passion for what they do.
People who feel passion for sales love what they do. They love the thrill of the chase. They have a hunger for fame and fortune. They want to sell more and more. And they believe in their hearts that selling is the most rewarding professions out there. Passion gives the heightened level of energy which is required to do the same thing day in and day out.
Any successful sales professional will tell you that they are passionate about what they sell and the fact that they are selling. They are absolutely in love with it.
Passion cannot be taught. Fortunately, you can create an environment that motivates and instills passion, to create a successful sales representative. Create a great selling environment, providing reps with the tools they need, and offering the support to encourage a passionate mindset.
Initiative
Taking initiative means taking actions proactively. It means acting before it is necessary. It is what defines professionalism, especially in sales.
Sales reps don't wait for orders. They're go-getters and take matters into their own hands. Being disciplined like this helps salesmen to stay on track. If something must be sold, they look for a way to do it. The salesman will do what it takes to sell their products or services. Identifying the opportunities to do better and designing the plan to do so is a form of acting.
Another way to take the initiative is to do something that generates a response or outcome. This means thinking about what your industry does, redefining it, and doing something different. It means innovating.
One way to identify the areas where you might be able to gain the initiative is to make a list of all the things surrounding your business where your industry would say: "We don't do that."
Empathy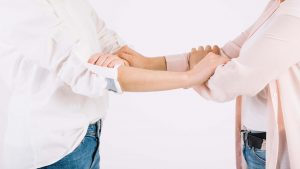 Having empathy means that you can put yourself in the shoes of another person, seeing the world through their eyes.
Empathy and compassion are prerequisites to great customer service. Empathetic salespeople listen intently to what affects people and provide them the complete liberty to express their concerns.
An empathetic sales professional tries to understand people by putting themselves in their shoes from a neutral perspective, without letting judgment or an ulterior motive guide them. This helps them understand people better and interact accordingly.
Empathy 's a differentiator. Being empathetic will help you stand out from the other dozen salespeople that the prospect has met with. This is because you are showing them from the very beginning that you are here to help, not make a sale.
Goal-Oriented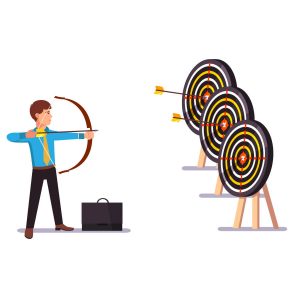 Being goal-oriented means always have a specific objective or target in mind whenever you embark on an endeavor to create a productive outcome in your life, in your work, in your business, and even for your clients.
A goal driven person will work much harder whenever there are deadlines to be met. To be successful in life there must be the desire to set goals and work towards achieving them.
The ability to set personal and professional goals is a common characteristic of the most successful salespeople. Top sales professionals know exactly what they want to accomplish so they will plan around these targets accordingly.
This requires focus and setting ambitious, but achievable goals. As a result, the salesperson must be extremely persistent and hard working.
Successful salespeople get goals that help them grow as an individual and as a professional. They have long-term goals which require patience and practice.
Resourcefulness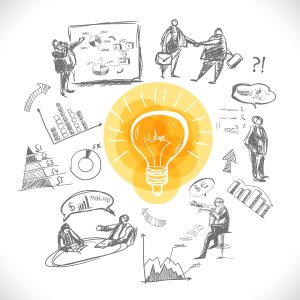 Resourcefulness is the ability to find a way to achieve a goal or to make one. Resourcefulness is the ability to think creatively, to generate ideas, and to identify alternatives. To be resourceful takes self-discipline and an iron will.
Great salespeople are resourceful. They use this quality to find ways into prospects that others fail to uncover. The true salesman can shift gears if a sale isn't going the way that he envisioned. Instead of just taking "no" as an answer, they will attempt a different approach by using their creativity and imagination.
They imagine a way. Then they act accordingly.
Positivism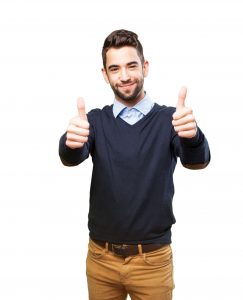 Selling is a tough business. It can be challenging to keep your spirit high and your self-doubts in check. As tough as that may be, it's imperative to maintain a positive attitude in selling.
In business, your attitude determines whether customers buy from you or not.
There is no way an optimistic salesman will expect a failure, not to talk about accepting it. Even though there may be a failed attempt, this failure will be seen in the light of generating useful feedback for improving the business sales process or the product itself. Interestingly, sales reps with a positive attitude always expect the best to happen and they are constantly winning sales.
In summary…
Extraordinary salespeople accept nothing less than being at the top of their game. Sales is not an easy job. It is largely based on potential and there are no guaranteed deals. The work isn't always enjoyable. However, top performing salespeople thrive without guarantees. To them, each potential deal is a worthy challenge
Now that you know what it takes to be the best, figure out which qualities you and your team already possess and where you could improve.
There are many qualities that sales professionals need to have to be successful. These are just some of them. What other qualities do you consider important?
Call Center Pros can help you to improve your business sales. We only hire qualified sales representatives and all our agents undergo a rigorous selection process to ensure they have the necessary attributes to be the best fit for your business.
Learn how our call center solutions enable businesses to maximize efficiency and productivity. We can be reached at 800-789-CALL. You can also fill out our customer contact form HERE! One of our experts will get in touch with you. We are committed to delivering the highest possible value, so your company can meet and exceed growth projections.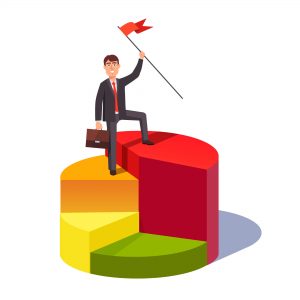 Source: https://callcenterpros.com/the-6-top-qualities-of-a-successful-sales-representative/
Publish Date: December 10, 2018 5:00 AM
---
It has happened to us all… You bought that product or service that you wanted so much, but you get a terrible disappointment because it was not what you expected or did not work correctly. You have decided to call customer service or return to the store where you made the purchase to request a replacement or a refund of your money, and after having been on hold for an eternity the customer service agent very kindly replies: " We are very sorry, but we cannot return your money. It's our policy… "
These days, the modern customer expects help on their terms, and they expect that help to be just that … helpful. They want the person on the other end of the line (or screen, or app) to get to the root of the problem fast and provide a solution even faster. Since customer service has become a center of attention for most companies (even though some still don't get it right), "It's our policy" is being heard less and less. That said, there are still plenty of other phrases and words we, as customers, hate to hear.
There are many phrases that can ruin the customer experience. Clients hate to hear phrases that give them the impression that you do not really care, that you are not willing to help them and that you are not able to help them. Sometimes the situation may be the same, but if we make the mistake of choosing the wrong words to answer a question, clients may feel upset and frustrated.
That said, there are still plenty of phrases and words that customers HATE to hear and others that they LOVE to hear. Continue reading and find out what they are.
5 Phrases customers hate to hear and what to say instead:
"Sorry, But It's Policy"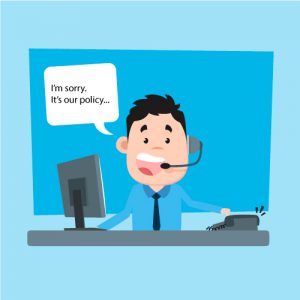 When using this phrase in any interaction with customers, you will be showing that you're unwilling to bend the rules to please them or address their needs accordingly.
Instead, ask the client how you can help them or say something along the lines: "Let's see what I can do about it." This phrase instantly calms an angry customer.
If you show that you are interested in solving their problem rather than instructing them away with a simple excuse, they will be much more understanding – even if you fail to solve their problem as they wished at first.
''There's nothing I can do''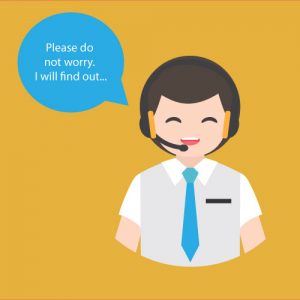 Oh no, you didn't! There's nothing worse to a customer's ears than "there's nothing I can do." If you said this, you just lost a client because that client will surely go to the competition instead of going back to you.
If you say this, you are only showing the client that their problem is not important to you. Instead of saying that, it's better to adopt a proactive approach and let them know that you will try to find the answer.
Be honest and show your clients that they are important to you. We assure you that your reputation will improve even if the customer had a bad experience with your product or service. If you assume the responsibility of the client's problem, they will appreciate it.
Do not give up, leave the situation or pass the problem to another person. Customers who are dragged from one customer service agent to another tend to become angrier with each minute. You can tell your clients something like: "I will find out… " Accepting responsibility instead of surrender will be greatly appreciated by your clients.
''That's the manufacturer's responsibility''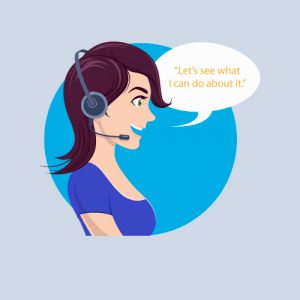 This phrase says that you do not have the power to help the client after taking their money and that is not an excuse. As a customer service provider, it is your duty to show that you care for them even after you have made the sale.
Showing that you care, even after you make the sale is significant here. Instead of saying that it's the manufacturer's responsibility, you can say something like: "We can help you with that problem by contacting the manufacturer."
This phrase suggests that you are willing to help and that there are other possible solutions to the client's problem. The client will quickly go from being completely angry, to regain calm.
''You'll have to…''
Anything that suggests the customer will have to go somewhere else or do something else to obtain service is a big NO.
Customers don't like to be told what to do. By saying that they have to or need to do something, you will only sound condescending and make them feel like they are responsible for solving their own problem.
Instead, try to phrase it differently and take on full responsibility for getting as much done in their favor as possible. A simple ''Let me guide you or help you through…'' will make the client feel that you are helping them sincerely and that it is not a burden, but a delight for you to help them solve their problem.
''I'm going to put you on hold for a moment''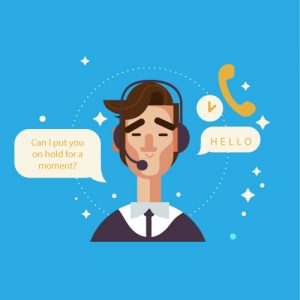 No customer wants to be put on hold — especially when you're putting them on hold to address someone else's problem. Unfortunately, there are circumstances when this is unavoidable.
If you must ask a customer to hold, ask them first. In some circumstances, they might not have the time to wait and would prefer to call back later.
Better to be direct and honest. "I'm going to put you on hold while speak with my supervisor, and I'll check back with you in a minute or so if I haven't an answer by then." It's long-winded, but considerably more satisfying for your already frustrated customer.
Conclusion…
This list is just the tip of the iceberg. There are many other phrases that your customers hate and love to hear. You just must be aware of what they are and how to use them in your company's favor.
Put yourself in your client's shoes to determine the best way to treat them and make them feel happy.
This list is just the tip of the iceberg. There are many other phrases that your customers hate and love to hear. You just must be aware of what they are and how to use them in your company's favor.
A customer-friendly response will comply with a modified golden rule: Help your clients how you would like a customer service agent helps you. Customers appreciate the fact that you're human if you treat them with empathy and kindness.
Now that you know the phrases you and your agents must avoid, it's time to act! What other phrases can you think of?
Source: https://callcenterpros.com/the-5-phrases-customers-hate-and-love-to-hear/
Publish Date: December 3, 2018 5:00 AM
---
You have already built a brand or established a service. You have managed to create your client portfolio and you have even managed to generate a great interest in social networks. But in a landscape full of new companies of all tendencies and where competition is fierce, it is necessary to maintain a constant connection with your customers to differentiate yourself from the crowd.
This article will introduce the fundamentals of customer loyalty and give you 7 tips for building a loyal customer base for your business…
Let's talk about customer loyalty…
The lifetime value of a customer is one of the most important factors in maintaining the long-term growth of your business. The ideal is to create an army of loyal customers who keep coming back so that you cannot only establish a solid customer base but also cultivate word of mouth marketing.
Smart businesses know that keeping existing customers is much cheaper and easier than finding new ones. But not all companies are smart enough to develop the kind of customer loyalty that allows them to outperform the competition and thrive in a competitive market.
Customer loyalty should never be underestimated. No matter how impeccable your product or service, your value will be completely lost without a continuous and effective commitment to the customer. Companies must work constantly to not lose the trust of their clients at the moment that matters most, the present.
Fortunately, developing customer loyalty is a skill that can be learned. In fact, there are a lot of simple and effective strategies that can be integrated into your business to streamline communications, make customers always feel heard and address problems.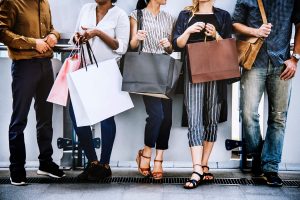 How brand loyalty happens…
There is no magical formula for making this happen. Building loyalty simply involves a lot of hard work, but the payoff is well worth it. There are several effective ways to ensure your business is always in the customer's mind:
Establish ways to effectively communicate with your customers
Frequent communication with your clients keeps you fresh in their minds and allows you to convey important information.
Take the time to set up a database with contact information, such as mail addresses, email addresses, name, and phone numbers. Then you can send friendly reminders, birthday greetings or a monthly newsletter.
Social networks are another excellent way to communicate with your customers daily. Keep in mind that this works better if you limit the number of communications that are advertisements.
Do not forget to include messages that are fun reminders or useful information.
Provide great customer service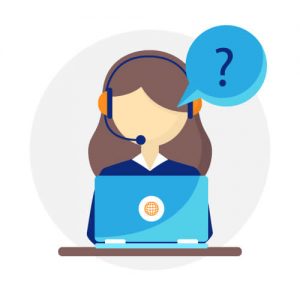 Great customer service means making an extra effort to meet customer needs. Clients remember being treated well, and the positive experiences of clients result in more businesses. Pay attention to customer's concerns and complaints. By informing you when they are dissatisfied, your clients give you the opportunity to solve their problems and improve your service.
Make sure your company is accessible enough for customers to communicate with you, whether in person, by phone, social media or by email, and that a person assigned to customer service is on a continuous basis. If it's 24/7, the better. Remember to maintain a positive and optimistic attitude towards your customers. You should never risk your business reputation.
Build credibility
There are two easy ways to build credibility. First, do what you say you are going to do. If you leave a message to call back or make a commitment for follow-up, then call when you said you would call. Even if you do not have all the answers, call when you commit to calling back.
The second way to build credibility is to take time to get the best answer. Sometimes you may not know the best response to a situation or request. Ask for time to research and come back with the most accurate answer or information that you can obtain. Taking time for accuracy can be far more beneficial to your customer than a quick but incorrect reply.
Start listening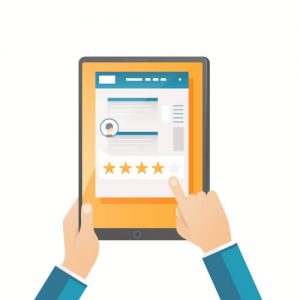 Ask your customers the tough questions. For example, you can ask them what you could be doing better, and start acting on their answers. It is very important to discover what they like (and hate) about your business.
For this kind of feedback to be truly effective, you must be ready to listen openly, respond quickly and react appropriately. Set expectations with customers so they know that not every problem will be solved right away, but be ready to start identifying where changes need to occur. Lastly, make sure you thank your customers for their feedback. Even though it might not feel like it, they're doing you a favor by telling you what you don't want to hear.
Help your customers simplify their lives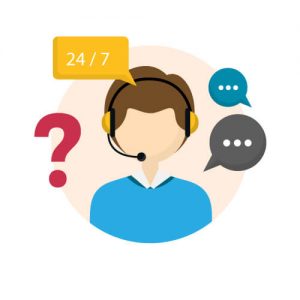 Figure out what your customers need even if they don't yet realize they need it and make those products or services effortlessly available to them.
People should never have to work hard to figure out where to buy your products or services, how much they cost, or how to use them. If they know your products will work reliably or your service will exceed their expectations, they may even be willing to pay more to do business with you compared with competitors.
Customer loyalty program discounts & rewards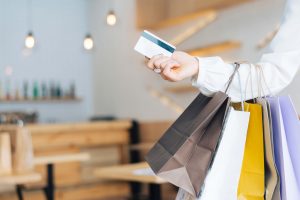 Everyone loves a deal. Establishing a customer loyalty program by running discounts and promotions through social media and website makes things interesting for your customers. Customers love to know that you care about them and rewarding them with a discount for their loyalty is something they will greatly appreciate. You can run these promotions easily through your website, your Facebook page, or even through an Instagram giveaway.
Train employees thoroughly
Your employees are the face of your company, and training can empower them to make your company prosper. Training sessions should be a positive experience; boring training sessions are a waste of time and money and foster a negative attitude toward the company.
Encourage your employees to engage in training and explain how it will help them on the job and why it's good for business. An excellent way to teach is on-the-job training, which facilitates on-the-spot demonstration of best practices.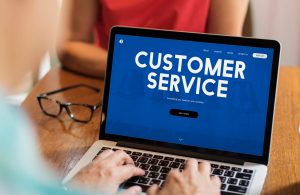 In summary…
Start prioritizing the customer experience.
In the business world, there's a ton of pressure to always be making headway in the areas of growth and acquisition, and it's easy to get caught up solely in metrics focused on new customer acquisition.
This is all well and good, but don't let customer retention fall by the wayside. Turning your customers into lifetime brand loyalists has the potential to dramatically increase customer lifetime value, which in turn will increase revenue at a much more cost-effective rate.
So, start building off these ideas and create an experience that will surprise and delight your customers.
Source: https://callcenterpros.com/building-customer-loyalty-the-most-important-thing-for-your-business/
Publish Date: November 26, 2018 5:00 AM
---
In the customer service industry, we will have to deal with an angry customer sooner or later. The stress and unpredictability of these situations are the cause of many disastrous fails.
Not knowing how to deal with angry customers can culminate into giant losses for the companies involved.
Everyone has a story to tell about an angry customer:
We have all heard the story of the agent who could not even say hello before the client's negativity radiated through the handset. Or the one in which the agent's pleasant tone only fueled the fire that had been burning for days inside the client's head.
Angry customers deconcentrate the agents. They make unreasonable requests and demand to speak with a supervisor, all with a little screaming and blasphemy. It is inevitable that your customer service agents stay away from all these situations, and it is certainly the most difficult part of your job. The bad news: there will always be angry customers.
The good news is that you can train agents to handle these situations effectively and calm clients.
Here are 4 tips to handle angry customers:
Approach with a kind and compassionate mind.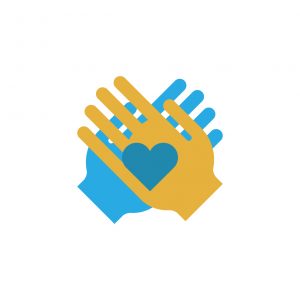 In angry customer situations, when someone attacks, we intuitively shoot into stress and defense mode – fight or flight. But that's exactly the wrong mindset if your aim isn't to throw a punch but to calm the customer down.
The agents need to master the art of letting go.
This way, agents can realize that it's not the actual event that causes stress. It's not the angry customer, your co-workers, or your boss. It's the reaction to the event that causes the stress – the fear of not being able to fix the situation, of not being able to calm down the customer.
This fear of a negative outcome results from the desire to turn things into a certain direction. By letting go of the idea that you must fix the situation, you let go of the fear and stress.
That's not the same as not caring, however. It's just the realization that you can only do the work as best as you can.
A good service agent knows how to feel and understand the pain of others and want to reduce that suffering.
Calm down customers through questioning.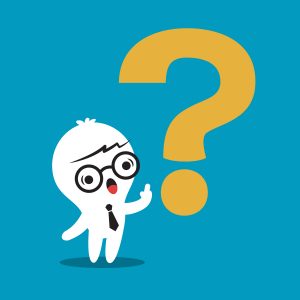 Defense is the standard response to anger – and it mostly consists out of arguing why the customer's anger is unfounded. But it's pointless to argue with someone who is completely furious. In this condition, customers are incapable to listen to reason.
What does all this mean for dealing with angry customers? The priority should be to calm the customer down. First, handle the person, then the issue.
The questioning technique is a good way to do this. It's nothing more than sincerely asking the customer to explain his problem in detail, without casting judgment. Use follow-up questions to get a clear image of the situation.
With this technique, the customer will feel that they are taking it seriously because they are being actively listened. This by itself will already reduce his combative state of mind. Also, the act of talking and explaining redirects your customer's mind to a rational state. It's not possible to accurately communicate when you're all fired up; while explaining, your customer will automatically calm down.
Apologize.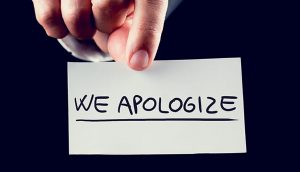 "But," you say, "it's not my fault." It doesn't matter who's to blame; apologize anyway. As a representative of your company, you have a responsibility to see that things go well. Your willingness to be accountable will have a positive effect. After all, it takes two to have an argument. If one of you refuses to be disagreeable you can't have a disagreement. You are not accepting blame-you are simply saying, "I'm sorry about the problem." You are wasting your breath unless you apologize with complete sincerity so be sure that your tone of voice matches your words.
Own the problem.
It does not matter who created the problem or what transpired before the customer got to you. Tell the customer that you own the problem and will apply your personal effort to achieve results.
Sometimes it may be tempting to distance yourself from the problem by stating that you are not responsible for it, that another department will need to handle it, or that you are just a messenger. Put that temptation in a can and put a lid on it. Expressing that you do not have ownership of the problem or the potential resolution gives the customer a feeling of being adrift and powerless. if the customer senses that he or she is communicating with someone who is powerless, it will create yet another reason to be frustrated and angry.
To end…
Make sure that you listen actively to your customer's problems or complaints and resist the urge to interrupt or solve the problem right away. Be empathic and understanding, with your customers ALWAYS.
If you're not sure how to fix the situation, then ask your customers what will make them happy. If it's in your power, then get it done as soon as possible. Follow up with your customers to make sure they are happy with how the situation was resolved.
Dealing with difficult customers can be really difficult. But if you know how to handle the situation, you may even be able to improve the relationship with your customers and create further opportunities.
Source: https://callcenterpros.com/upset-customers-4-tips-to-calm-and-keep-calm/
Publish Date: November 19, 2018 5:00 AM
---
One size rarely fits all. It seems obvious, right? Well, apparently it is not, judging by the frequency with which companies have a customer service strategy that forces its agents to treat everyone based on the same template, the same speech, and the same rules…
We are in times when customers are empowered. They know what they want, when they want it and how they want it. Clients are clearly in charge, and when companies take this into account and take measures to give personalized customer attention, the companies (and the customers of course) are the winners.
Empowered clients have really high expectations and do not settle for an average experience. They want their providers to know them, to take into account their personal needs, their tastes and expectations and offer them a service in accordance with those.
The days of mass production and mass communication are over. We have entered an era where offering a personalized experience can have important income implications. Across the board, consumers are craving a more individualized experience. A recent report from Accenture states that among 20-30-year-olds in the US and UK, 73% prefer to do business with brands that use their information to make experiences more efficient.
The information exchange balance, where consumers are willing to give up some of their information, is based on a trust that the information will be used for their benefit. A study revealed that 57% of consumers don't have a problem providing personal information as long as it's for their benefit. In customer service, tailored recommendations and relevant offers are ways to ensure that every customer's experience is unique. Methods like these also benefit the company, of course, by increasing conversion rates to drive better engagement. It's a win-win.
The landscape of customer service is drastically changing. Companies are utilizing data to prioritize offers, deliver personalized experiences, and give systematized guidance — all in an effort to provide an improved interactive experience. Personalization has its challenges, but with a little bit of guidance and the right tools, delivering individualized customer experiences can be very profitable.
Some ways you can provide a more personalized customer service:
Use their name. You may want to learn the names of your loyal and frequent customers, so you and your employees can greet them by name. You can also use your customers' names in communications with them, whether that's a direct mail or email newsletters.
Consider having your customer service reps use their real names, too, in emails, chats, phone calls or other interactions with customers. It can be a lot more personal than communicating with ServiceRepresentative@YourBusiness.com.
Smile and make eye contact. This may sound obvious, but it's something too many front-line employees fail to do. As texting and social media replace face-to-face communications, we're increasingly seeing a lack of basic social skills among young, entry-level employees. Consider training everyone for giving customers a friendly greeting and pleasant smile and looking them straight in the eye.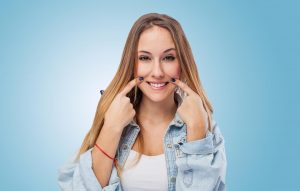 Offer multiple customer service channels. Some customers like to get help via live chat, others would rather send an email, and still, others want to talk to a live person on the phone.
By providing multiple touch points for accessing customer service, you can allow customers to personalize their experience using the method(s) they prefer.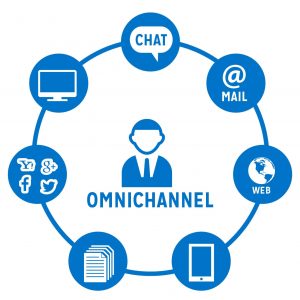 Be human. Have you ever talked to a customer service representative who you could tell was just reciting answers off a script? It can make you feel like they aren't really listening to you.
Contrast that with customer service reps who chat with you while they're working on your issue. Something as simple as asking a customer how the weather is where they are or if they have fun plans for the weekend can help humanize the experience.
Collect and share customer data. This is really, really important. Customer relationship management (CRM) software or a help desk software lets you maintain detailed records about your customers and their previous interactions with your business. If your customer service employees can all access this information, they can then personalize interactions by referencing previous orders or past service issues.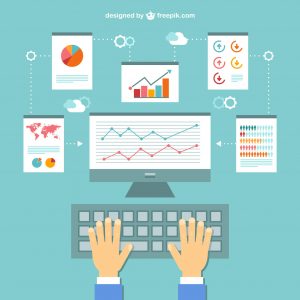 Make recommendations. Using information about customers' past purchasing behaviors can help make it easier for you to recommend new products they might like. For instance, a retailer could make suggestions when customers visit the store or send them an email or text message when new products come in that they might like.
Four key considerations in creating individual experiences:
But if individualized experiences are so good, why do not more companies provide them? One of the reasons is that they are difficult to correct and to implement. That's why it makes sense to work with a partner who can provide the necessary experience to develop and execute a successful strategy. Here are four examples you should consider during that process:
Determine how individualization fits and promotes your digital and corporate strategies. For example, individualized experiences could be part of a broader strategy to retain high-value customers. Or they could be part of a savings strategy anticipating the needs and desires of the customer, thus reducing the costs of the call center. Either way, do not rush into individualized experiences simply because you have large volumes of data and feel compelled to do something with that, or because it seems cool. Take the time to determine exactly how individualized experiences can benefit your customers and the company.
Know what counts. In-depth customer research is a proven CX tool that is used to help identify the individualized experiences that are most important to your customers. You should not create an individualized experience just to do it or because it is trendy. Choose the moment or the wrong strategy and you will be wasting money and risking having annoying customers.
Test with real customers. Even the most diligent initial analysis does not guarantee that individualized experiences will resonate, so test some clients first instead of all. It seems obvious, but many companies do not do it or do it well. A / B tests are also good for testing different messages or scripts. It can be very surprising to see what resonates with specific customer segments.
Do not go overboard. Make sure that customers can still find things they have not searched before. One way is by offering options that the client rarely uses or consumes, rather than completely neglecting them. Do not panic, either, offering things that make customers think: "This company knows too much about my personal habits."
The moral of the story?
Turn on your senses and pay attention. It takes a ton of mental focus and endurance to do this for every customer, but the benefits are obvious. Your customers can go get the product or service they need anywhere. Assuming you're providing top notch service already, in the end, they're going to choose you because you understand their specific needs and make them feel special. That's how you deal a death blow to indifference.
With the implementation of effective, multi-channel personalization technology and practices — along with an emphasis on utilizing customer data — we can only hope that the organizations we interact with on a regular basis will provide more relevant, individualized experiences for each of us.
Source: https://callcenterpros.com/the-individualization-of-the-customer-experience/
Publish Date: November 12, 2018 5:00 AM
---
BPO, or Business Process Outsourcing, is a very attractive business management solution. Indeed, although this concept has existed for several years, many companies see it as an important development lever for 2018. But why such a craze for the BPO? To answer the question, discover through this article the missions of a business process outsourcing and the benefits it offers for companies.
What are the missions of a BPO?
Before talking about the missions of a BPO, it is important to understand what it really consists of. Business Process Outsourcing, which translates into the outsourcing of business processes, refers to the outsourcing of a specific business task to a service provider external to the company. Outsourcing takes charge of various missions that are useful and vital to a company, but which do not constitute its core business.
In general, companies choose to outsource time-consuming tasks, such as, for example:
Outsourcing Billing.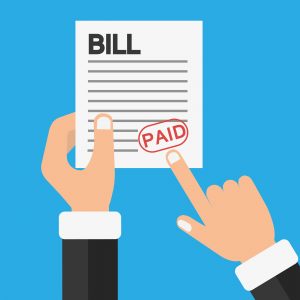 While outsourcing is not a new concept, it might be a tricky decision to outsource billing. This is because billing and coding go hand-in-hand, and unless your service provider is expert at identifying the correct codes, it can result in the bills coming out awry, thereby resulting in large-scale losses. On the other hand, when done correctly, outsourcing can be a pain-free process, giving you an ample amount of time to concentrate on your core business strategies.
Outsourcing Payroll.
Isn't it more expensive to pay someone else to do your payroll tasks?
It is certainly NOT more expensive to hire out your payroll processing. When you consider the cost of an employee's wages and add in benefits that can really add up quickly. If you are the owner of a very small company and you are trying to do payroll yourself, the cost of your time is even greater.
Outsourcing IT.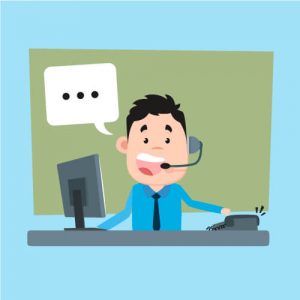 Security. Support. Expertise. Strategy. Information Technology (IT) is a major support function for any business. But all too often small to medium-sized businesses overlook IT as a critical business component, mainly because of the cost to develop and maintain an IT department.
There are few ways to ensure the good positioning of a company without viable IT technical support, which is one reason why any business leader should consider outsourcing IT services.
A professional IT support provider helps manage the network, users, services, and devices that are integral to a company's operations. It helps guarantee that the organization's network is current and that its technology provides seamless operations across all departments, hierarchies, and roles within the company.
While every IT support provider offers different services, common tasks include, for example:
Network monitoring, management, and security
Data backup and recovery
Authentication
Data storehouse, warehouse, and management
Process execution and enforcement
Outsourcing Call Management.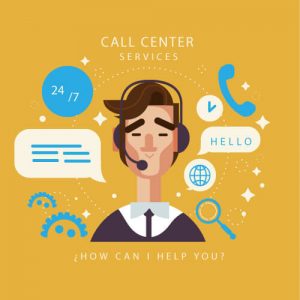 Companies need to stay focused on core competencies, therefore large organizations often outsource call center functions to specialized service providers.
The alternative is to handle multiple customer communication channels–calls, emails, web chats, and text messages–in-house. But establishing a multichannel contact center is an expensive proposition. It requires a major investment in facilities, equipment, and technology–not to mention the cost, time and energy needed for staff training and ongoing operations.
However, the growing trend of IT outsourcing can bridge the gap. In fact, analysts expect global Information Technology (IT) outsourcing to have a compound annual growth rate of close to six percent through 2019. Some studies show as much as 60 percent of the IT function being outsourced, with spending on outsourcing accounting for 10.2 percent of the average IT budgets.
Companies that invest in outsourced IT services achieve significant benefits that help them operate more efficiently and effectively without having to invest in a full-fledged IT department.
Outsourcing Data Entry.
Outsourcing your data entry is a strategy that is growing in popularity for businesses today, as more and more entrepreneurs are recognizing the benefits of outsourcing their non-core tasks, of which data entry usually falls under.
Outsourcing Recruitment.
The global economy has changed, making recruiting and hiring the right candidates a lot more difficult. New economic conditions include global competition, lightning fast-changing business conditions, high unemployment, skills shortages, and a war for talent. Finding and hiring the right people in this kind of recruiting environment requires keeping up with new recruiting technology and social media, developing relationships with successful candidates, and asking the right questions. Busy hiring managers and employers achieve all that when they outsource recruiting.
What are the benefits of using BPO for a business?
Since its inception, the BPO has constantly evolved to meet the needs of businesses that are becoming more demanding. In 2018, the sector has largely expanded and intervenes in many areas of activity, including accounting, tele-secretary, customer services… Among the most notable benefits of using BPO include:
Cost reduction.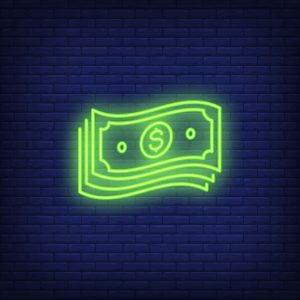 This is undoubtedly one of the first attractions of the BPO. Indeed, the fact of entrusting certain functions of the company to these specialized service providers makes it possible to reduce the expenses related to the execution of the tasks. One must know that mastering the specific skills to areas, such as accounting, computer science, etc. is often expensive to develop internally.
In addition, almost all outsourcing companies have at their disposal a competent and affordable workforce, making their rates cheaper for quality service. In addition, the company will not have to worry about the wages of the operators or the purchase and maintenance of equipment since they are included in the tariff of the provider.
The gain of professional expertise.
Another advantage of outsourcing is that it allows the company to benefit from the expertise of professionals. Indeed, these types of providers have a team of qualified and experienced professionals in the different missions they offer. In other words, whether it is for payroll, accounting, call management, recruitment or other, it provides its clients with efficient agents and high levels to ensure the quality of each mission.
Focus on core activities.
Workload increases with additional non-core functions and the quality of your core activities suffers as your business grows. Outsourcing in such scenario to a third party plays an important role by allowing your key resources to focus on primary business tasks.
Also, after you allocate tasks to your outsourcing partner, they share the workload of your employees. This allows you to develop your internal task force and use them more efficiently.
Improve service and delight the customer.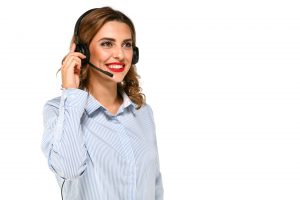 Your outsourcing partner, with their skilled expertise, will produce quality deliverables faster, increasing your turn around time to the customer. With on-time deliveries and high-quality services, your customers will be delighted! Outsourcing can help you benefit from increased customer satisfaction and thus creating a stream of loyal customers.
Outsourcing shows an increase in your productivity, customer loyalty, level of quality, business value, profits, and much more.
Run your business 24/7.
Offshore outsourcing gives you the added advantage of making full use of your 24-hour day. Your outsourcing partner can take over and continue your work even after your employees go home. They can complete critical tasks and send it back for your review the next day.
Give your business a competitive edge.
The ultimate benefit of outsourcing is that it helps your organization gain a competitive edge in the market. Through strategic outsourcing to an outsourcing partner, you are not only providing your customers with best-of-breed services but increasing your productivity while managing your in-house resources intelligently. Outsourcing can help you surpass competitors who have not yet realized the benefits of outsourcing.
Conclusion.
Outsourcing the services traditionally performed by a company's own staff and resources provides multiple benefits. It reduces costs, frees up time to the business and improves efficiency on project execution. This practice can be very beneficial for long-term, short-term or specialized projects.
The outlook for the global outsourcing industry is optimistic growth. According to different studies, outsourcing will continue to expand at rates ranging between 12% and 26% in the next years.
Growing competitiveness from new outsourcing destinations coupled with the pressure on businesses to run cost efficiently will be the driving forces behind the accelerated growth in the BPO industry.
Source: https://callcenterpros.com/business-process-outsourcing-an-important-development-lever/
Publish Date: October 29, 2018 5:00 AM
---
Everyone who works in customer service has been found in the cumbersome task of having to say no to a customer occasionally.
There are situations where we can't avoid this difficult task. Either because we do not provide exactly the service that the client needs, because we do not have the operational capacity at that moment or simply because it is not the type of client we would like to work with, it is essential to do it in the right way.
Saying no to a client can be hurtful or even perceived as rude or discourteous. This is the reason why we must do it with a lot of tact. It is important to say no when we are unable to do what they ask, or when we believe there is a better solution to the client's problem or need.
Even if we are selling or providing customer service, we have two options: to say no or knowing how to say no. To know how to say no to clients is to succeed in satisfying their requests and needs even by refusing something.
But first, you must dare to say no! Either for an unjustified request or during a complicated negotiation, it is important to know how to refuse. To do this, you must go around 3 barriers:
The fear. The fear of losing the client or losing a sale if you say no.
The desire to make things easy. It's easier to say yes and close a low margin sale or an unsustainable deadline. The agent ensures its turnover. Too many agents still have this point of view.
The effect of surprise or lack of preparation. The agent did not expect such an objection, especially at this precise moment of the negotiation. So, had no argument. He said yes, where should have said no.
Whatever the reason, accepting a request that should have been refused will sooner or later hurt you. Difficulties to respect the commitment can bring more problems. Worse, the customer will get used to seeing you accept complicated requests.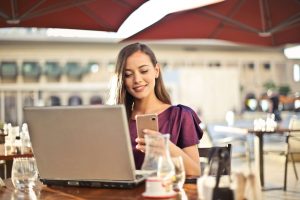 Even oddly enough, to say no to a client has several benefits:
You gain the client's respect. The clients will respect you if they see that you have your own point of view and do not do what is asked without questioning. We are not trying to please at any cost, we are trying to build a reputation based on our experience, principles and professional ethics.
It is not the best thing for the client. Although at first glance it can be uncomfortable for a client, explaining why you consider something is not the best for him or her at that moment, will be something that he will appreciate because at the end of the day he appreciates your expert opinion.
Focus on the important. You cannot accept everything from everyone. Taking too many things takes away the time you should spend on other tasks, many of them more strategic.
Maintain your integrity. It is important to avoid excuses and to tell customers kindly the truth. Sometimes the truth is that you do not want to focus on what a client request, or that at the moment, you do not have the time to do it in the right way.
Did you understand the request?
In a negotiation, what is said is rarely the pure truth. What interests each interlocutor is to get what he wants at the end of the interview. Hence the interest of being absolutely certain to have understood what the customer wants, including what is not expressed. It is the quality of the agent and the questions-answers and reformulations that will achieve this goal. Check the needs, interests, requests… And once you have this information, you can refuse more flexibly.
To say no, you must be firm and trust.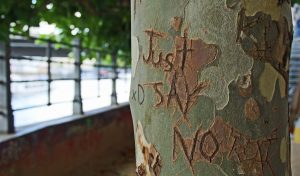 Do you trust a salesperson who whispers a slight "no"? The customer either!
Show him that you know what you are talking about and that your no is thoughtful. You must manage to explain your refusal (not justify it!) And show that you are not opposed to the good of the customer. This will increase your professionalism and show that you know your subject. Be natural and sincere with your client. You will only be more convincing.
To say no effectively is a technique to master, it is not innate. It is essential that your refusal to be legitimate and not a justification! Once assimilated, the refusal will differentiate you from those who accept everything.
The most important thing to remember: knowing how to say no to a customer means giving a lot more weight and impact the next time you say yes!
Demonstrate the risk of a "yes".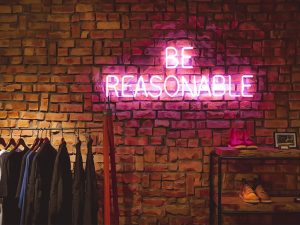 Sometimes may be wise after explaining your refusal, to do the same with the risks involved in the "yes". This phase is delicate. To know how to say no is to be relevant.
To say no, you must propose an alternative. When you refuse, you must give the customer a solution, otherwise, the frustration will not settle down. Your negotiating experience will allow you to propose an alternative that benefits the client. If you are skilled, he will even be happy to have seen his first request rejected in favor of the proposed solution.
These are some situations in which you must say no and how to do it in the best possible way:
When you cannot accept work.
Especially for those who provide professional services, the limitation of time available is a frequent cause where you must decline to client requests. If, for example, you are a doctor and you do not have appointments available for three months, instead of saying a curt "We do not have appointments until February of next year," you can say "Although we do not have appointments in the coming weeks, contact us in case someone cancels", or "Unfortunately we do not have appointments for the next few weeks, but I would be happy to recommend a colleague. "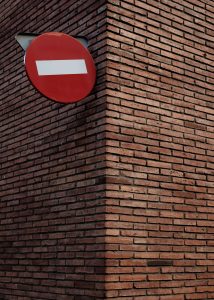 When it does not solve what the client needs.
If for example a client request from you a service that you do not offer, and you know that it is something that does not work, you could say, "I appreciate your request. However, that is not our specialization. We focus on this or that subject", this approach raises the possibility of selling something that the customer did not know you were providing.
When there is no chemistry.
There are situations where your business does what your client needs, but it does not fit into what you have previously defined as your target customer. In this case, a kind way to decline is to recognize that you focus on other types of needs, other types of projects, other markets or other types of services. Recommend another company that can serve this customer will always be an alternative.
When the customer asks for a discount you cannot afford.
While you cannot agree to give discounts that are not authorized, you can previously design alternatives to negotiate profitably. You can offer options or another element that represents a benefit for both your client and you.
When what the client asks is not the best for him.
A client appreciates your knowledge and recommendations. You should not access requests that you know are not the best for your client. Take the time to explain why the alternative they propose may not be the best for their needs and what options you must solve it according to your experience and what you consider is better. Remember that when it comes to what you sell, the customer is not always right. However, orient it kindly about what it should be.
In conclusion…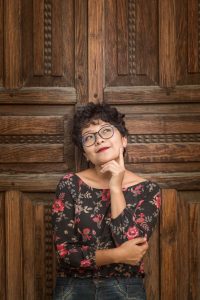 Clients are stronger than we think. The key to an honest and direct "no" is to come to the point. It is not necessary to apologize or leave with excuses. Do not hesitate to be open and frank.
Finding the strength to say no when the moment requires it, can make us grow personally and professionally. Each situation is unique, but with these guidelines, we will get out of the trance better.
It is not a question of justifying oneself, but of making one's decision clear. Authoritarian refusals without explanations always seem arbitrary. People do not respect an arbitrary power. If you want to the respect of your customers, explain clearly why you refused. It is without appeal, but transparent.
Source: https://callcenterpros.com/how-to-say-no-to-a-customer-difficult-but-indispensable/
Publish Date: October 22, 2018 5:00 AM
---
A virtual assistant is the collaborator of a company that provides its services remotely. It can be attached to any department and several missions can be entrusted to him/her. It is common for the employer to ask him to perform time-consuming operations such as entering or updating the databases. The virtual assistant can also provide administrative or secretarial tasks such as email management, calendar organization and electronic filing of documents.
For individual entrepreneurs or companies, using a virtual assistant can be a perfect alternative to hiring a full-time, local employee. In fact, although this option is still not widely used today, it has many significant advantages in all areas. So much, that distance is just a detail.
What tasks can be assigned to a virtual assistant?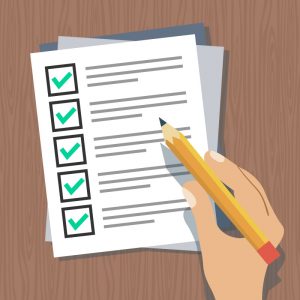 Even if at first glance, it seems that distance is a hindrance to a complete collaboration with a virtual assistant, concretely, but it is not so. Indeed, today almost all tasks can be done remotely thanks to new IT tools made available.
You will be able to trust all your internal and external communication to a virtual assistant. Indeed, simply by giving access to all your communication platforms, you can entrust the management to them: receiving and sending emails, feeding social networks, receiving calls … In this same perspective, it can also manage all your schedule according to the proposed and planned meetings.
Apart from that, you can also delegate all the secondary tasks so that you can focus on your core business. Conduct research on the internet, manage your work files, create databases on your customer information, prepare presentations or write minutes of meetings are non-exhaustive examples of all the tasks it can perform for you.
Also, thanks to the development of online shops, you can also entrust the booking of your hotel rooms or your airline tickets for business trips or even private. Similarly, with a limited ceiling account, he can even make purchases for you.
Here, we give you a list of 57 tasks that can be assigned to a virtual assistant:
Email & Schedule Management Tasks:
Filtering Emails / Managing Spam
Database Building / Updating Contacts or CRM
Answering Customer Service Emails /Tickets / Chat Support
Sending of Greetings Cards, Event Invitations, etc.
Calendar Management
Appointment Scheduling
Travel Arrangement and Planning
Reminder Services
File Storage & Organization Tasks:
Dropbox / Google Drive Organization
Data Entry in Word, or Google Docs
Creating / Managing Spreadsheets
Preparing PowerPoint / Keynote Presentations
PDF Conversion, Splitting and Merging
Administrative & Blogging Tasks: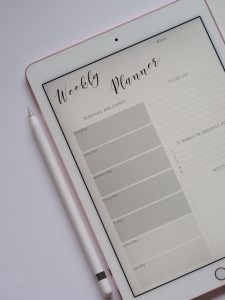 Transcription of Video and Audio Files
Simple eBook Layout / Formatting
Preparing Online Meeting Minutes
Report Creation
Forms Creation
Document Template Creation
Online Research
Data Mining & Development / Lead Generation
Blog Publishing Management
Moderating Blog Comments
Adding Tags & Images to Blog Posts
Receptionist Duties
Voicemail Checking
Sending Client Invoices
Basic Bookkeeping
Personal Errands (Purchasing Gifts Online, etc.)
Project Management & Training Tasks
Project Management Between You and Team members
Preparation of Training Materials
Training of New Virtual Staff
Deadline / Deliverables Tracking
Social Media Management Tasks
Creating Facebook Fan Pages / Groups
Posting and Scheduling Facebook Insights
Promoting Facebook Pages
Collating and Interpreting Facebook Insights
Creating a Twitter Account
Managing and Increasing Your Twitter Following
Schedule Tweets and Track Mentions and Hashtags
Create and Manage LinkedIn Account / Profile
Create Pinnable Images on Pinterest
Scheduling and Tracking Pins
Create and Manage YouTube Account
Upload Videos on YouTube
Moderating YouTube Comments
Uploading Videos to other Video Sharing Sites / Social Media
Answer inquiries and Messages on All Channel & Profiles
Create SlideShare Presentations
Email Marketing: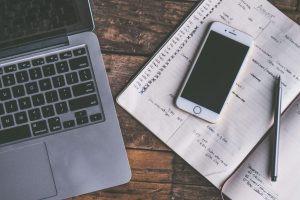 Creating a New List with Email Marketing Software
Adding and Removing Subscribers from Lists
Creating and Scheduling Broadcast Emails to Promote Content
Editing Follow-up Emails and Auto-responders
Creating Email Newsletters
Editing / Proofreading Emails
What are the real benefits of hiring a virtual assistant?
Hiring to a remote virtual assistant brings significantly more benefits than hiring a classic assistant. On the one hand, you will benefit from an incomparable time saving; in a single click or a call, you can entrust him with any one-off mission. On the other hand, you will see a gain in productivity. Indeed, thanks to an assistant who takes care of some heavy or repetitive tasks, you will be able to focus on the essence of your business.
Aside from that, there are other benefits specific to online assistants. In the first place, you can better control your expenses since you will have to cover only the remuneration of your assistant if previously it was also necessary to add the various expenses associated with the equipment. Secondly, with a personal assistant, you will be able to benefit from a quasi-permanent availability while a traditional assistant is only available at fixed times.
More benefits of using a virtual assistant:
You take a minimal risk. If the virtual assistant is not suitable, no notice to give, no risk that he declares himself ill, etc…
You do not have to make administrative steps: various registrations, work rules, social secretarial fees, social reports…
You test your managerial quality: are you competent for the delegation of tasks and management of people? It is complex to give clear instructions so that your employee or virtual assistant understands what you expect from him/her.
Outsourcing services: What Benefits?
Recruiting a virtual assistant has several positive sides. This allows an SME manager to master his salary budget. Indeed, it is more economical to use a virtual assistant located abroad rather than a full-time employee for an equal quality of work. Its organizational constraints are similarly reduced. It is not necessary to provide a workstation while the days and times of the virtual assistant are easily scalable. These services are even customizable, and you can ask him/her, to work in the evening.
The offshoring is ideal for each employee of the company to focus on its main missions. He does not waste any more time making rankings or making entries. The outsourcing of customer relationship management is also a task that can be entrusted to a remote operator. For example, it can provide technical support to users through a hotline. It is also possible to ask him/her to take charge of the files so that he/she can answer questions from clients, help them or advise them.
Choose your virtual assistant wisely.
Obviously, hiring a virtual assistant is a tricky decision to make. Confidential information will be given in the hands of a complete stranger. That's why it's important to choose wisely your virtual employee. He/she must be honest, reliable, competent and above all, serious.
Applying to a recognized service provider as Call Center Pros is an excellent solution to ensure reliable and high-end services. Our agents indeed meet strict criteria before joining the team of the company. They have fluent/native English and are qualified and responsive. All the missions entrusted to them are carried out within the specified deadlines with an optimal quality of work. The instructions are followed to the letter to always guarantee the satisfaction of the customers. Finally, the confidentiality clauses are constantly respected, and the information is not likely to be disclosed to third parties.
Source: https://callcenterpros.com/virtual-assistants-what-are-the-advantages-for-companies/
Publish Date: October 15, 2018 5:00 AM
---
You can be surprised for all the times you use the word empathy… How did that word get into our vocabulary? This is due to the world of Customer Relations, but also in the HR world and, more broadly, in the managerial literature. Everyone uses it.
But, what is the definition of empathy?
Empathy is the ability to feel an appropriate emotion in response to that expressed by others, while clearly distinguishing between oneself and others and being able to regulate one's own emotional responses.
We must not confuse empathy with "emotional contagion", which is the fact of experiencing the same emotional state as another person without keeping the distance between oneself and others. The typical example is the crisis of laughter or, in a less pleasant register, collective panic movements.
Many consumers complain that customer service agents do not make enough effort to understand their demands and do not take enough account of their feelings (anger, dissatisfaction). On the other hand, when agents apologize and recognize that a problem really exists, customer satisfaction increases significantly.
A recent study confirms this… Consumers who use an instant customer relationship channel such as chat are more satisfied with their customer experience if agents use emoticons and respond quickly to questions. Those who use emoticons are perceived as more compassionate.
This study concludes that empathy and responsiveness are necessary conditions for successful interactions between customer service agents and consumers.
Why is empathy so important for customer service agents?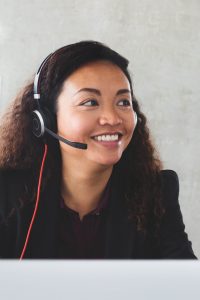 Empathy allows us to show/make others feel that we understand them without allowing us to be "contaminate" by their emotions. Not being contaminated preserves our ability to act to help others. This is obvious in painful situations: if someone hurts badly in front of us, we are undeniably more useful to him if we go to seek help, than if we collapse in tears by his side… And when we act, we put our own emotions at a distance, so that we are less affected our self and even more able to act.
From this point of view, it is not very difficult to understand why empathy is one of the most sought-after qualities by companies in the customer service agents, knowing that not all individuals have the same empathy abilities. Those who are naturally empathic have a double advantage: they are more appreciated by clients because they give them the impression of being understood; they are more resistant to pressure because they are more oriented towards "action" and "solution" and do not allow themselves to be "affected" by the situation of the clients.
In fact, we could say the same thing about all the professions where one is confronted with people in situations of suffering or distress. These professionals are forced to "shield themselves" against their emotions to keep up the momentum. Hence the impression that they can sometimes give to lack sensitivity and to take refuge in a "cold professionalism". It is their experience that protects them by allowing them to better assess the emotions of the other.
While we consider empathy as an essential quality in the relational professions, and therefore in the Customer Relationship, we tend to think that it is an innate quality. Although scientists confirm that we are not equal in this area, they also show that the context and the social-environmental factors count a lot in the development or on the contrary the inhibition of empathy.
Many companies do not really promote the development of this quality in individuals. Here, 3 major inhibitors of empathy:
Processes centered on the company and not on the customers.
The biggest thing of the companies is to impose on the customers' rules and logic that they cannot understand because they are first put in place for internal reasons of rationalization. How can an agent empathize with a client if they are forced to comply with "rational" rules from a business perspective, but which fundamentally do not consider the customer experience? Of course, it takes rules and processes! However, it should not avoid the possibility of expressing themselves both on the client's side and on the adviser's side.
A narrow vision of responsibilities.
If a highly empathic agent will be better able than others to resolve complicated situations with high emotional content, he or she must be provided with leeway and means of action - for example, the freedom to compensate a client without referring to his or her hierarchy, or to investigate internally to find out why the situation arrived at this point of blockage. Without this freedom of action (which must obviously be defined), the most emphatic agent will soon lose his personal tranquility before solving the client's problem and, instead of blossoming, his empathy will eventually wither.
Modesty and emotional ignorance.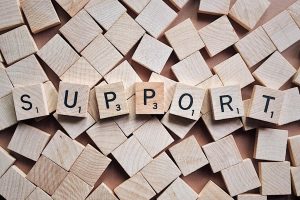 By considering companies as rational machines populated by rational individuals serving other rational individuals, one would almost forget that human relations are above all emotional. If not, would we spend so much energy and dollars to incorporate an emotional dimension into conversational robots?
Today, emotions are heavily used in advertising and marketing, but as soon as we talk about making room for them in the business, the game is closed: you do not think about it! We will not consider the "moods" of customers and employees! Well, we think exactly the opposite! And we are convinced that the more we know about the functioning of the brain and emotions, the more we will go towards an emotional and empathic management.
The importance of being more empathetic.
Empathy plays a central role in delivering a quality customer experience. Face to face or over the phone, it is easier to show empathy because certain physical expressions or certain signals like a change of intonation do not deceive.
However, more and more interactions are now done through digital channels, and trying to understand how to pass emotions is more complicated.
Here are three ways to show empathy:
Play on immediacy.
An interactive channel like chat allows agents to respond almost in real time to their customers. Unlike email that requires a precise and concise answer, chat has the advantage that it allows to clarify the concern encountered, in the same way that would be done over the phone or in a face-to-face conversation. These complementary elements will make it possible to bring a personalized answer, based on their precise needs.
Use emoticons.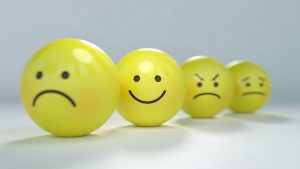 Emoticons are an interesting way to show empathy towards the customer. At the same time, trying to use a language like that used by the client will reinforce this proximity.
But beware, this requires training agents: it will not apply to all customers. If young people are already familiar with the use of emoticons, older audiences will certainly be less comfortable with that. In any case, it is important not to use language that is too formal or too familiar, but to show that the client's complaint is taken seriously.
Use linguistics.
Language technology, based on the scientific study of language, can help agents understand the emotional context of customer demands in real time. It analyzes the incoming interactions automatically (e-mails or tweets, for example), prioritizes them according to the tone used or keywords, and communicates them to the agent best trained to answer this type of request, by suggesting answers to him relevant. This technology makes it possible to respond in an immediate and ultra-personalized way.
To end…
When you sincerely feel empathy with your clients, you convey a sense of attention and understanding. In customer service circles there is a quote that says: "They do not care how much you know until they know how much you care."
When a client believes that you really care about their situation or problem, no matter how many times you've heard it before, you're on the way to creating a satisfied customer.
Source: https://callcenterpros.com/empathy-a-vital-quality-for-customer-service-agents/
Publish Date: October 8, 2018 5:00 AM
---
Sometimes considered a source of problems to be swept under the carpet, customer service should be a central element of your strategy: it is the showcase of your business. Because good customer service is a source of purchase, referral, differentiation, and continuous improvement. Here are 15 critical tips for striving for the best.
Take agents who enhance you…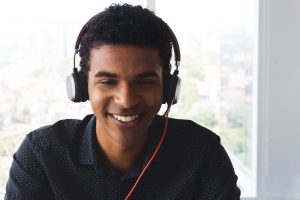 If the customer service is considered as the showcase, it is above all the agents who represent you. The latter must take care of the substance as well as the form, by practicing an active listening of the customers first. The agent must never be haughty, familiar or vulgar, and must avoid technical jargon. Above all, he must show patience and understanding.
… And value your agents.
Working in a customer service is not always easy, so the manager must be grateful and value his employees. The way you manage your employees will necessarily reflect on the quality of the exchanges with the customers. A considered employee will have more determination to satisfy the customers.
Setting SMART goals, bonuses, transparency of results and sharing positive customer reviews is a good way to keep motivated and successful employees.
Multiple communication channels for your customers.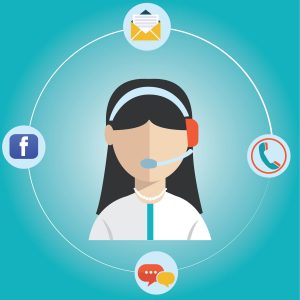 Do not just offer the phone to your customers. Most of them are looking for simple information that they would appreciate being able to find on their own. Many customers abandon their purchase when they are forced to call for information.
Email, SMS, chats, extranet, Facebook… many channels exist to promote fluid communication between your customers and you. Train your agents in the management of these communication supports which will facilitate the exchanges and will allow them to avoid the redundancy of the telephone call.
Set up a CRM solution.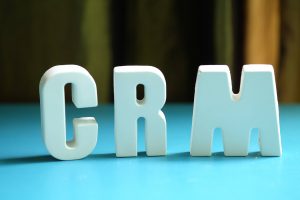 A CRM tool, including a history of exchanges (calls, emails, letters…) is essential for the success of your customer service. Thus, customers will not have to re-explain their case, each time, and will not feel like a number. Your CRM must be linked to your mail… in order to centralize all exchanges and information.
The client before everything!
First, do not make the customer wait for hours online! Suggest that you call him later. The feeling of impatience will be reduced. Be careful not to make promises that you cannot keep. If you signify to the customer that he will be recalled during the day, and you do not do so, his customer dissatisfaction will be even stronger.
Also, remember to always listen carefully to the customer! Let him speak, he needs to express his problem. The customer always feels that his problem is unique, he needs attention before anything else… Keep it in mind!
Build a telephone argument.
To build your pitch, you should list the objections or remarks of the most common customers. Prepare a counterargument for each of these objections. Be careful, however, never to treat an objection before it is formulated. The discussion must remain natural and fluid.
Always leave a margin of autonomy to operators.
It is important that your agent can be autonomous in his decision making. Similarly, it is dangerous to develop a detailed script for a typical call. The agent may not feel comfortable, and the conversation will not seem natural. It is better to elaborate a frame, to give the decision-making lines and a part of autonomy to the agent. Thus, he can interact with his interlocutor and his mission will be much more rewarding.
Train in managing angry customers.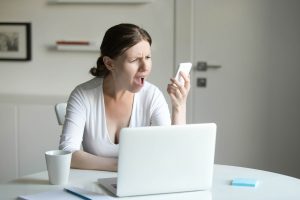 It's not always easy to find an angry customer on the line. To manage them, it is better to let them talk at first. The agent can then enter into a more peaceful discussion with the client. Active listening will calm the client and build trust.
The goal is not to enter into a battle of argument with him: identify the problem, and if it's your fault, excuse yourself and do the necessary. If the fault is on the client's side, then it must be shown to him calmly and factually that he may have been mistaken. It's all about empathizing.
Set up smart FAQs…
Many customers want information anywhere, anytime. 72% of consumers prefer to solve their problems themselves without going through customer service. Calling a customer service can be restrictive (waiting time, opening hours of the hotline…) and will drive many customers and prospects.
Most calls are for low-value applications (opening hours, return conditions…). The establishment of a centralized online knowledge base (Smart FAQ) reduces the number of calls by 40%. Accessible online 24 hours a day, it allows customers to find the information they want and advises them to focus on more demanding requests (order taking, recovery of dissatisfied people, etc.).
… And complementary solutions.
There are also other solutions, such as community chats. Customers can help each other online with simple questions. There is usually a system of compensation for customers who offer their help. Even if it is not 100% manageable, the client-to-client discussion can often engender a stronger trust.
There is also the solution of chatbots, very popular now. This solution allows you to filter the simplest requests through the AI. However, we think that AI can never equal the man for the customer relationship, it is a solution that must remain complementary.
Enhance the relationship with customers who express their dissatisfied.
Do not forget it: 96% of dissatisfied customers do not come back to the company. A dissatisfied customer who contacts you offers you the opportunity to recover it. Remember to always say "Thank you for drawing my attention to this topic". A customer who has been listened to and proposed a solution is a customer who will probably come back.
Identify your clients ''Ambassadors''.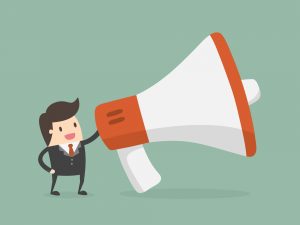 Thanks to the NPS but also during the telephone interactions, it is possible to identify the "fan" customers of the brand. They can then be targeted in marketing campaigns. You can also encourage them to testify in writing, by filing a customer notice for example.
Set up satisfaction surveys.
In order to evaluate the quality of service offered and to act accordingly, it is essential to set up a system of satisfaction surveys. We will solicit the customer just after his interaction with the customer service (with an SMS, an email, a widget…), and ask him for feedback on his experience.
Respondents will be able to estimate their intention of recommendation on a scale of 0 to 10. Thus, we can measure the level of satisfaction that customer service provides and identify areas for improvement. To learn more about the NPS, it's here.
Manage your teams with inquiries.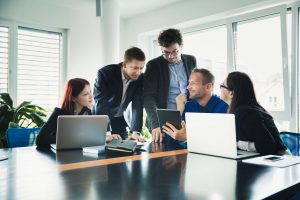 Collected customers feedback can be a source of management. With positive reviews, you can value and motivate your operators. On the contrary, the negative opinions must be vectors of improvement of the quality of service. The goal is to make the whole company customer focused, that is to say, to train each employee in a customer satisfaction process above all.
Recover the dissatisfied.
It is much more expensive to acquire a new customer than to retain an existing one… This has been said many times… Think about it! A dissatisfied customer, who speaks over the phone, or via his NPS rating, must be the subject of recovery campaigns. Sometimes an attention or a commercial gesture makes it possible to regain the confidence of the customer. Make your customer service a source of ROI!
To end…
Here are our 15 tips for managing and improving your customer service. This is the showcase of your business… think of highlighting it! Effective customer service generates satisfaction and recommendation… Do not forget it!
Following these customer service tips will improve customer's perceptions about your business. It is no longer acceptable to have an average service when both you and the client have so many tools at your disposal. Maintaining a good relationship will benefit you in the long term, by improving customer happiness and establishing loyalty to your brand.
Customer happiness is the key to business success, and as long as the customer makes purchases, it always will be.
At Call Center Pros, we have in consideration all these aspects of customer service. Connect with our consultants today. You can call us directly at 800-789-CALL, or go to our customer contact form. We'll reach out and start working with you ASAP. Thank you for considering Call Center Pros for your call center needs. We look forward to improving your business today.
Source: https://callcenterpros.com/the-15-most-fantastic-steps-to-improve-your-customer-service/
Publish Date: September 24, 2018 5:00 AM
---
The way that companies handle customer service has changed dramatically in recent years. More than a decade ago, there were only two ways to contact a company – by phone or by fax.
Whether chatting, SMS or social networks… nowadays the channels available for customer service are increasing. But is it really necessary for your brand to use them all? In short, the answer is yes. Not only do customers have their favorite channels, but they also expect you to consistently provide the best possible service on these channels. According to studies, companies that adopt an omni-channel strategy, achieve customer retention rates of over 91% year-over-year, compared to companies that do not adopt it. A consistent service quality across multiple channels will significantly impact company revenue. And this is why more companies are investing in omni-channel customer service!
Omni-channel customer service integrates text, social, email and instant messaging to provide a unified brand experience so that customer can switch between multiple channels yet still experience quality of service. Also, gives you the opportunity to serve your clients in a variety of ways that are not only convenient and effective, but boost your brand's image and credibility.
Do you want to know the reasons why your customers want you to offer them high-quality omni-channel experiences? Keep reading!
Customers want your brand to be available.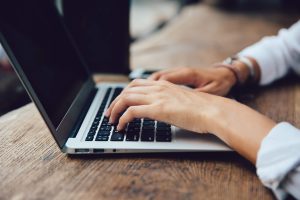 If your brand can't provide 24-hour service on all channels, then an omni-channel strategy is required. On channels that can't offer a permanent service, be sure to indicate the hours of operation and how the customer can contact you through the different channels. Customers should always know how to communicate with you, even if your brand may not be available at all times.
Customers want to save time.
A service offer spread over many channels can be a waste of time for your customers. For this reason, it is essential to optimize each channel and to make them converge. For example, if a customer makes the first contact on social networks, but needs to explain his case in more detail, an agent can suggest a telephone discussion. An optimized experience means that the agent responds quickly to the social message and reminds the customer just as quickly, remembering to leave their name and extension number in case the call is interrupted. By providing timely service on both channels and leaving the customer with accurate contact information, the customer is offered a quick and personalized response that meets their needs.
Customers need to feel comfortable.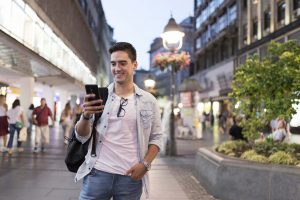 It is important to remember that not all customers are comfortable on all channels. That's why it's essential to give them the choice. For example, one customer may prefer social networks, while another might consider the phone as the best way to receive personalized support. In addition, mobile customers prefer easy-to-use channels on the move.
Customers are looking for fluid experiences in store.
Customers nowadays like to associate their digital shopping experiences with those in store. For example, a customer who ordered an online product will want to remove it in-store, while another will go to the store to learn more about products available only online. According to a study, 50% of consumers want to be able to buy an item online and remove it in-store. In addition, 45% of them expect sellers to be well informed about the products available only online. It is therefore imperative to establish a seamless link between digital and in-store experiences.
Customers often have a favorite channel.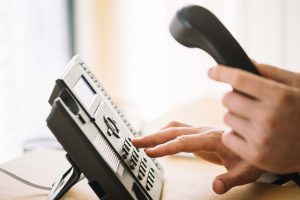 When your brand determines a customer's channel of choice, remember that it's often the best channel to contact. In general, it is important to track problems on the initial contact channel. However, your brand can go a step further and send periodic surveys and commercial offers on these channels. Customers are more likely to be interested, and they will appreciate that your company has taken the trouble to identify their preferences.
To end…
In our modern world, customers are faced with many choices and may feel overwhelmed. By constantly offering optimized omni-channel experiences, your brand can help them save time effortlessly and make the purchases they truly want.
Adopting an omni-channel solution allows your business the agility it needs to handle, and meet, changing customer expectations. With a single solution, you can make changes without disrupting workflows, or the customer experience. In the end, that's what it's all about. An omni-channel customer experience is an easy one, removing obstacles for the customer and for your team.
Source: https://callcenterpros.com/omni-channel-customer-experience-5-reasons-to-make-it-a-priority/
Publish Date: September 17, 2018 5:00 AM
---
The success of any business depends on its capacity to understand the desires and necessities of its customers. Today, with big data and artificial intelligence, one might think that technology is the key to reaching the customers. However, while these instruments offer key statistics about the behavior and preferences of the customers, they do not necessarily provide a comprehensive view of their feelings. Just as customers are more satisfied when they enjoy a service with a human touch, companies get a better idea of customer needs when they interact with them personally.
Here are five strategies to better understand your customers and provide them with high-quality experiences:
Directly solicit feedback from customers
The best way to solicit quality feedback is often to ask clear and direct questions. Do not be afraid to ask your customers what they think of your brand, because only straightforward questions will help your brand become stronger.
The best partners when it comes to improving your business and your offer are your own customers. They can tell you WHAT they want and HOW, and what they are willing to buy. There are companies who spend infinite time and money in shaping a product or service that like to them, but that the customers do not want.
That's why it's essential to include your customers' feedback from the beginning of the process. In addition, your clients will like you to be interested in their opinion. So, ask more questions! If there is one thing that we can assure you is that customers like to be asked, because nobody ever does.
Maybe you should give them a moment to think about the answer, but what they say is infinitely more valuable than what we each think about our product or service.
Organize discussion groups and interviews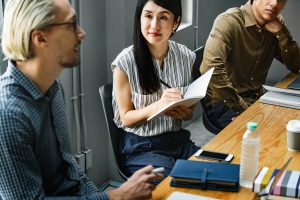 When you have information about what your customers feel, think, say and do, you feel strong. It happens a kind of "yes, now I see it clearly". You are able to do things, make changes and innovate.
Focus groups and interviews are a great way to connect with current and potential customers and receive honest feedback. The information is valuable to know what your customers are looking for, the problems they face when they use your services, the stages they go from the decision to consume something until they buy it, or the people who accompany them (and influence them) when they make decisions.
Customer interviews are a common mechanism for gathering the voice of the customer. Customer interviews are usually conducted one-on-one with an individual customer or with a small number of people from the same business or family unit.
Focus Groups involve a small number of people brought together with a moderator to focus on a specific product or topic. Focus groups aim at a discussion instead of on individual responses to formal questions and produce qualitative data.
Create customer profiles
Clients are the key to any business achieving success. No doubt. So obvious and so complicated at the same time. Knowing, classifying and empathizing with our customers or visitors will make us get ahead of their needs, developing a viable and profitable business.
When collecting information about your clients, pay close attention to all demographic and sociological data. These help to understand the age of your clients, their median income, their geographical location and even their cultural identity. These statistics will give you insights of great importance to your target audience and help your brand create specific customer profiles.
If we know the behavior of consumers, we can improve their shopping experience and thus better respond to their expectations.
Study their habits and comments on social networks
Who does not have an account on Facebook or Twitter today? If we ask around us for sure, there would be few people who would claim not to belong to any social network. Currently, social networks have become a channel of communication in which we not only relate to our family and friends, but we give our opinion on products, news, share photos, videos, thoughts, etc.
This is why social networks have a wealth of information about your customers. Study their habits to identify which channels they use most frequently and when. Agents will need to take the lead on these channels and engage in discussions with customers while quickly answering their questions. Your brand will have to record all the comments on your social networks. And social listening instruments will highlight other references to your brand on social and internet platforms.
Analyze all data sources
If you want to make changes in your organization, you need to do more than collect data, you must analyze the customer feedback to inform change and drive new approaches. This may sound simple, but you'd be surprised at how many organizations don't do this simple step. It's like running an experiment and never looking at the results.
The meticulous analysis of all the data is essential to obtain an overview of the needs of your customers. Make sure to consider all types of data you have collected. Comments on consumer opinion sites and blogs should not be overlooked. It is also extremely useful to analyze your customers' browsing habits on your website and the keywords they use to search for products, in order to determine which web pages are of most interest. Similarly, surveys provide valuable insights into your customers' experiences with your brand.
In conclusion…
We can say that the better we know our customers, the more likely we are to have them satisfied and keep them loyal to our business.
Knowing and understanding customers is essential to generate better shopping experiences in business. This will boost sales and growth.
When you collect information about your customers, analyze both the data and the requested feedback directly. In order to understand how to make them the best service, it is fundamental to combine personal contact with the study of their habits.
Have you taken any action in your business to get to know your customers better?
Source: https://callcenterpros.com/the-best-5-strategies-to-really-understand-your-customers/
Publish Date: September 10, 2018 5:00 AM
---
By increasing means of communication (chat, email, text and social media) First Call Resolution (FCR) have become on the First Contact Resolution. While technology has driven ever-changing customer service practices, customer expectations for service speed and efficiency have changed very little. Resolution at first contact is more than ever an essential performance indicator to which call centers must pay the utmost attention. According to studies, 70% of customers consider this item to be the most important factor when interacting with a business. Despite this, only 10% of companies feel they excel in this area.
The higher your first call resolution rate, the more positive your customer experience and the higher your customer lifetime value (CLTV). FCR is also a good indicator of whether your agents like their work. And it directly impacts your center's bottom line by improving margins, reducing churn, and turning customers into brand evangelists.
Here are seven tips to excel at first contact resolution and totally satisfy your customer's needs.
Well trained agents.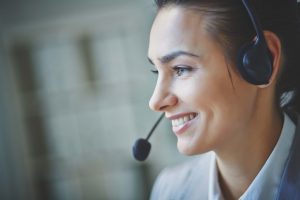 One of the easiest ways to improve FCR is to make sure your agents are right for the job.
Your agents are on the front lines of your customer service. Training your front-line agents in the practical aspects of your business operations might be expensive in the short term, but it will be the best investment you have ever made. Knowledgeable frontline agents are your best guarantees for a high FCR.
Agents should be well-trained on how to identify a repeat call and report the same. When a repeat call is received, they should tag it. So, it can be collected for future reporting and quality assurance purposes.
Understand the needs of the client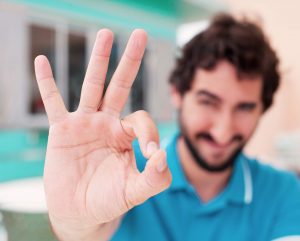 To solve customer problems at the first interaction, it is extremely important to understand their needs. It is therefore necessary that the agents ask them specific questions and listen carefully. Although the call scripts can guide and save time, a conversational approach, emphasizing the spontaneity of the dialogue, will help to put the clients at ease and can only increase the chances of a fast resolution. At the end of each interaction, agents must also ensure that customers are satisfied with the proposed solution and that they have no additional questions.
Optimize your omni-channel approach
A good start to implementing first contact resolution is to implement an optimized omni-channel strategy. In this way, your brand can identify the preferred channels of the customers and ensure that agents consistently deliver the best services. While it is usually best to stay on one channel to solve a problem, it can sometimes be more appropriate to switch the client to another channel, to discuss with them in a more personal and thorough way. Agents should not be afraid to spend too much time with a customer. It's better to prolong an interaction and solve the problem than to force an unsatisfied customer to contact your company many times.
Solicit customer feedback

After each interaction, ask customers if they are willing to answer a short survey. Make sure you ask them specific questions about their experience, and encourage them to respond freely. By understanding better how to improve your experience it will be easier to solve the needs of your customers at first contact.
Take a proactive approach
Through proactive customer service, your company shows that it recognizes that the time of its customers is valuable. By regularly monitoring its channels, your brand will be able to understand where agents can be most useful, and identify technologies that are not working optimally. Similarly, consider keeping your agents in regular training so that they can continue to gain self-confidence and adapt to changing technologies and your business.
Incentivize FCR superstars
If managers want to improve the FCR rate they have to institute incentive programs among employees who hit the requisite numbers. This incentive can be tied in with other perks and can be in the form of bonuses, promotions and recognition.
Chat with call center agents
Institute a system of soliciting feedback from your agents. They deal with customers all day long and can provide insights on what changes can be made to improve FCR rate. In particular, ask about workflow, systems and processes that need to be tweaked or implemented to achieve higher rates.
Agent feedback is valuable information from the perspective of improving customer service. Identify recurring customer issues and also discuss operational issues within the organization that could interfere with the service. Leverage this information to revise call scripts, streamline service processes, and set goals and procedures for agents to know exactly how to get the best out of themselves.
Last considerations…
Increasing your FCR (First Call Resolution / First Contact Resolution) rate is extremely important if you want to provide the best customer service. Setting up the resolution at first contact can be a challenge for many companies because of the multitude of factors that need to be considered. By taking a proactive approach and never neglecting the customer's point of view when making decisions, your company can better satisfy your customers as soon as they contact you. To deliver the very best in customer services, discover Call Center Pros, a leader in customer service solutions.
Source: https://callcenterpros.com/the-ultimate-7-tips-to-excel-at-first-contact-resolution/
Publish Date: September 3, 2018 5:00 AM
---
''The customer is always right.'' We all have heard that before. But the important thing here is to know that it isn't the only key to make customers happy. There is a ton of philosophies, tools and strategies that customer service professionals can use in order to gain more customers and, even more important, gain loyal customers.
How can you learn all you need to know to make your customers happy? Albert Einstein once said: ''The only thing that you absolutely have to know is the location of the library.'' And that is absolutely true! There are so many opportunities to grow your knowledge! Even better, reading can be done anywhere and requires nothing from you but your time and attention.
There is no better and faster path to create exceptional customer service than by learning from those who have done it successfully before. If you want your business to grow and excel in customer service, this post is for you! We've created a list of the 10 books we think are most worth your valuable time and that we know are going to turn yourself — and your team — into a high-performing customer happiness engine.
Take a look at this book list to learn from the experts about customer service and customer success. All of these books contain valuable knowledge for anyone working in the customer service industry, so pick one to get started on improving your knowledge, and become an expert, too.
10 Best Customer Service Books
Customer Loyalty: How to Earn It, How to Keep It by Jill Griffin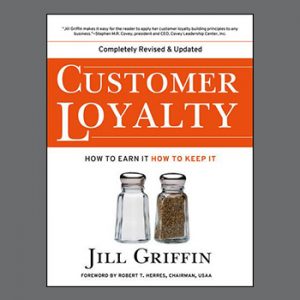 In this revised edition, author Jill Griffin gives practical advice on garnering loyalty from customers. She explains that oftentimes "more thought and preparation goes into how to get the telephone to ring (strategy), than what to do once it rings (execution and implementation)." Chapters are based on key points, including turning first-time buyers into repeat customers, preventing customer loss, and recovering from customer loss. Each chapter offers steps to follow, a succinct summary of main points, and ready-to-use tools for getting started. Customer Loyalty is a comprehensive resource for business people who are looking to improve customer service and satisfaction.
The Amazement Revolution: Seven Customer Service Strategies to Create an Amazing Customer (and Employee) Experience by Shep Hyken
Customer service isn't a department-it's a philosophy that includes every person and aspect of the best and brightest companies. In a tough, competitive, and price-sensitive economy, customer service is one of the most essential tools to separate your business from the competition. In this sequel to the bestseller The Cult of the Customer, Shep Hyken delivers seven powerful strategies that any organization can implement to create greater customer and employee loyalty.
Be Our Guest by Disney Institute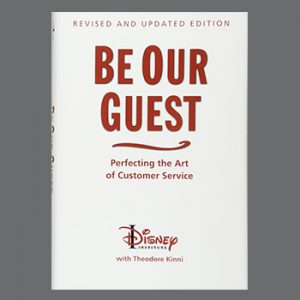 Yes, you read well. Disney! Exceeding expectations rather than simply satisfying them is the Disney approach to customer service. During many years, thousands of professionals from more than thirty-five countries and more than forty industries have attended business programs at Disney Institute and learned how to adapt the Disney approach for their own organizations.
The Thank You Economy by Gary Vaynerchuk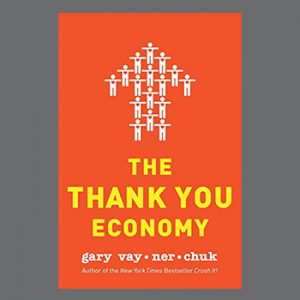 Gary Vaynerchuk writes here that the era of small courtesies is returning to the business world, now that social media has enabled businesses to communicate more intimately across different channels. He also writes that, if businesses don't pursue 1:1 customer care and engagement, they'll lose business to their competitors. This book will teach you about how to use the power of technology to more effectively grow relationships with customers around the world.
The Loyalty Effect: The Hidden Force Behind Growth, Profits, and Lasting Value by Frederick F. Reichheld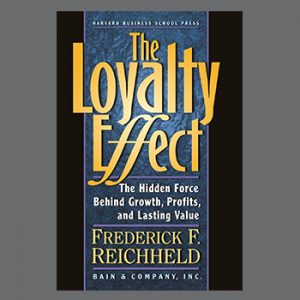 The business world seems to have given up on loyalty: many major corporations now lose-and have to replace-half their customers in five years, half their employees in four, and half their investors in less than one. Fred Reichheld's national bestseller The Loyalty Effect show why companies that ignore these skyrocketing defections face a dismal future of low growth, weak profits, and shortened life expectancy. Reichheld demonstrates the power of loyalty-based management as a highly profitable alternative to the economics of perpetual churn. He makes a powerful economic case for loyalty-and takes you through the numbers to prove it. His startling conclusion: Even a small improvement in customer retention can double profits in your company. The Loyalty Effect will change the way you think about loyalty, profits, and the nature of business.
What's the Secret? To Providing a World-Class Customer Experience by John R. DiJulius III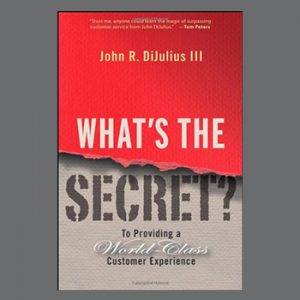 What's the Secret? gives you an inside look at the world-class customer service strategies of some of today's best companies. You'll learn how companies like Disney, Nordstrom, and The Ritz-Carlton get 50,000 employees to deliver world-class customer service on a consistent basis- and how your company can do it too. Packed with insider knowledge and a wealth of proven best practices, author John DiJulius will show you how your company can emulate the world's best customer service providers.
Outside In: The Power of Putting Customers at the Center of Your Business by Harley Manning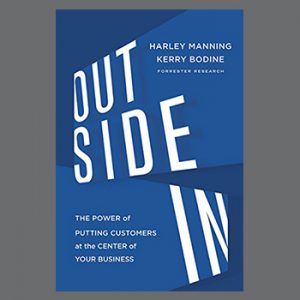 Based on fourteen years of research by the customer experience leaders at Forrester Research, Outside In offers a complete roadmap to attaining the experience advantage. It starts with the concept of the Customer Experience Ecosystem—proof that the roots of customer experience problems lie not just with customer-facing employees like your sales staff, but with behind-the-scenes employees like accountants, lawyers, and programmers, as well as the policies, processes, and technologies that all your employees use every day. Identifying and solving these problems has the potential to dramatically increase sales and decrease costs.
Customer Satisfaction Is Worthless, Customer Loyalty Is Priceless: How to Make Customers Love You, Keep Them Coming Back and Tell Everyone They Know by Jeffery Gitomer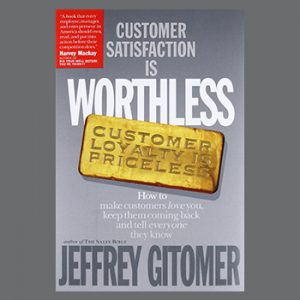 Here are Jeffrey Gitomer's 3.5 compelling reasons why you and every employee in your company must own this book, must read this book, and must act on the principles of this book:
It contains a game plan that any customer-serving employee, salesperson, manager, executive, or entrepreneur can enact to ensure loyal customers.
Any front-line employee can read it and "get it." Any front-line employee can read it and "do it."
Customer Loyalty is the measure of your present and future success.
Summary: How to Win Friends and Influence People by Dale Carnegie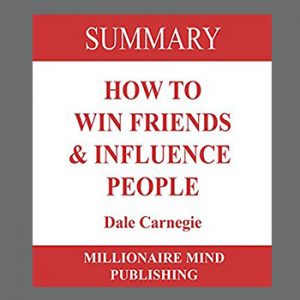 The #1 Bestselling Summary of "How to Win Friends and Influence People" by Dale Carnegie! Learn how to apply the main ideas and principles from the original book in a quick, easy read!
Originally published in 1936, How to Win Friends and Influence People is perhaps the greatest self-help book of all time. Written by Dale Carnegie, the book contains the most essential principles of social interaction and highly effective techniques for dealing with people.
The Nordstrom Way to Customer Experience Excellence: Creating a Values-Driven Service Culture by Robert Spector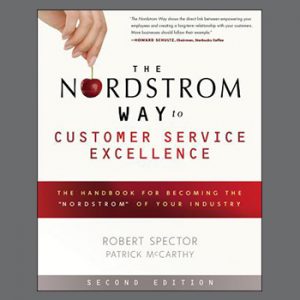 "Top Ten Business Books For 2017" - Forbes
The fully revised and updated edition of the classic book about Nordstrom's extraordinary customer service.
In this new edition of the management classic, the authors explore in-depth the core values of the culture that have made Nordstrom synonymous with legendary customer service.
Which of these books would you like to read?
There are so many customer service books out there! But we are sure that this list is going to give you, and your team, the insights and guidance on the best way to give support to your customers. These ones are pure gold when it comes to building and maintaining an organization committed to customer satisfaction.
Each of these books has a different focus and applies to a different area of the business world, but together they create a cohesive picture of an outstanding support strategy and team.
If you are looking to improve the customer service of your company, Call Center Pros is the solution for your needs. Our streamlined, turnkey call center services are ideal for your company. To learn more about how we can help, fill out our contact form HERE, or call our call center consultants at (800) 789-CALL. We will be happy to help you find the solutions you need.
Source: https://callcenterpros.com/10-best-customer-service-books-you-need-to-read-in-2018/
Publish Date: August 27, 2018 5:00 AM