How to Provide A Superior Customer Serving During the Holidays? - Call Center Pros (Dominican Republic) - ContactCenterWorld.com Blog
That's the million-dollar question!
The time of Christmas or the Holiday Season is significant for every business on earth, as the period sees significant growth in sales for all markets and sectors. Accordingly, this season for any support professional is one of the most stressful times of the year.
Because of this surge in sales, companies always stay on their heels to deliver the best experience to all their customers despite the huge rush.
If you're in customer support, it's probably the busiest time of the year for you, because customers are going shopping like crazy. It might be fun for your customers, but how can you make sure your customers received the best customer experience even during this crazy season?
The holiday season is a time of joy and appreciation, but sometimes for businesses, it's easy to forget that customers seem more demanding while they deal with the stress of family meetings, shopping and everything that this season entails.
The best approach is to anticipate and understand your customers' raised stress levels and work to provide the same exceptional service you do all year long or even better.
Because we understand the importance of maintaining high standards of quality in our customer service during this beautiful and complicated season, we offer you a guide on how to properly handle your customer support service during the holiday season in a very efficient and effective way. Believe us; this will enable you to serve your eager customers in the best possible way.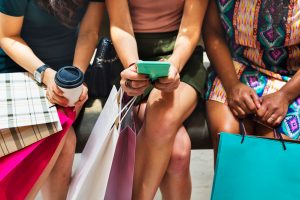 Create a concrete plan beforehand
Although we are already in the middle of the holiday season, it is always good to emphasize the importance of planning beforehand.
66% of shoppers change their loyalty if they face bad customer service.
If you really want to tackle the holiday period as a pro, then you must plan beforehand. Making a strategy on a rush won't be a plausible thing to do. Your company must prepare a concrete plan at least two or three months before the peak period starts.
The things that you must consider then are as follows:
Setting up prior goals and objectives
Understand what your shoppers need and want
Implement feedbacks from clients
Check your current workflow rate and number of successful cases
Take data from customer satisfaction ranks
Hiring or giving extra training to current employees
Buying more equipment or overheads like tools or office space etc.
Dedicate a larger budget for customer support only for this season
Your company must start as early as possible so that you have a proper roadmap on the table for everyone to understand.
Create holiday greetings and messages
Spreading a little holiday cheer can go a long way to putting your customers into a more festive – and patient – mood. Treat your holiday customers to seasonally appropriate greetings, messages, and voicemails. They might just be all it takes to put a smile on their face.
Optimize agent scheduling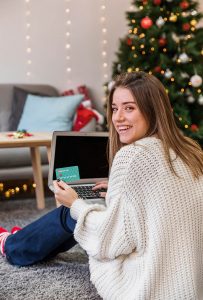 The first step in ensuring your customer support team is set up for success during the holidays, is optimizing your scheduling and aiming to maximize agent capacity. Make sure your team understands the importance of schedule adherence during the seasonal rush. During periods of high call volume, ask every agent to handle calls and postpone their breaks, training, coaching sessions and After Call Work until the calls in queue decrease to a more manageable amount. Finally, bulk up your on-call workforce so that your team is prepared to handle overflow calls during periods of high call volume. This will help to ensure that you are adequately staffed to handle the holiday rush of callers.
Empathize and communicate with your customers
Try putting yourself in your customers' shoes. We are sure they'd much rather be relaxing and eating with loved ones during the holidays. If they are contacting your support team, it's for an important reason. During the holidays, customers are much more likely to be anxious and aggravated, so try to put your customers at ease by responding immediately to any query.
The key is to keep constant communication with your customers even if the problem has yet to be solved. Try to be specific and avoid vague responses like, "We're working hard to solve your problem."
Provide holiday callers with the option to skip the queue
During the holidays, time is of the essence. Make sure your team takes this into consideration and configures your call center software so that it gives the gift of time to callers. Allow your callers to request a callback from the waiting queue or to be transferred straight to voicemail so they can make every holiday minute count.
Route holiday callers to the most appropriate agent
Being respectful of your holiday callers' time doesn't stop with optimizing your call center software waiting queue features. Make sure that your skills-based routing is also optimized so that callers are routed to the agent who is most qualified to meet their needs. This will ensure that their interactions are efficient, so callers can get back to their holiday preparations.
Breathe
We know you're working round the clock and the stress is on, but take a deep breath and recapture your own energy. Take a breath before answering each email or getting on the phone with a customer.
You and your team will need to take care of yourself. If you're tired or stressed, you'll be in no position, physically or emotionally, to help your customers. Eat well this month, and get to the gym, or just leave for 10 minutes every few hours to walk the parking lot and get fresh air.
You're ready for the Holiday rush!
That's a lot to think about. Fortunately, if you've followed through the list, you must ready for the holidays. All that's left is to pour yourself a big cup of cheer.
Armed with the right information, you can improve your customer service all year round with a data-driven approach. Think long-term and win your customers' hearts over with great customer service that keeps them coming back for more. When you create a positive experience, people will get behind your brand so take steps this holiday season to inspire them and make them happy.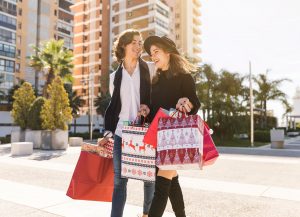 Source: https://callcenterpros.com/how-to-provide-a-superior-customer-serving-during-the-holidays/
Publish Date: December 17, 2018 5:00 AM
---
PREMIUM

Yactraq Online Inc.
http://yactraq.com

Yactraq's OmniTraq product delivers business insights via audio mining. Business value includes CRM Interaction Analytics for sales, customer service and agent evaluation via speech analytics of recor...

(view more)

PREMIUM

ConceptCall
(VIEW OUR PAGE)

Аутсорсинговый контакт-центр ConceptCall| КонцептКолл специализируется на исходящем и входящем телемаркетинге: мы предоставляем услуги по осуществлению холодных звонков и продажи по телефону, проводим...

(view more)

PREMIUM

Future Gen International Pte Ltd
(VIEW OUR PAGE)

Outsourcing provider of English Call Centre services, Audio Transcriptions, Big Data ETL (Extract, Transform, Load) , Big Data Visualization, Big Data Predictive Model Generation
---

View more from
Call Center Pros (Dominican Republic)
Recent Blog Posts:
| | |
| --- | --- |
| How to Provide A Superior Customer Serving During the Holidays? | December 17, 2018 5:00 AM |
| The 6 Top Qualities of a Successful Sales Representative | December 10, 2018 5:00 AM |
| The 5 Phrases Customers Hate and Love to Hear | December 3, 2018 5:00 AM |
| Building Customer Loyalty: The Most Important Thing for Your Business | November 26, 2018 5:00 AM |
| Upset Customers: 4 Tips to Calm and Keep Calm | November 19, 2018 5:00 AM |
| The Individualization of the Customer Experience | November 12, 2018 5:00 AM |
| Business Process Outsourcing: An Important Development Lever | October 29, 2018 5:00 AM |
| How to Say No to A Customer: Difficult but Indispensable | October 22, 2018 5:00 AM |
| Virtual Assistants: What Are the Advantages for Companies? | October 15, 2018 5:00 AM |
| Empathy: A Vital Quality for Customer Service Agents | October 8, 2018 5:00 AM |