Super Bowl 50 Commercials: How Phone Processes Can Affect Ad ROI - CallRevu - ContactCenterWorld.com Blog
If you are a football fan like I am, you can't help but get excited about the Super Bowl. Even if your team isn't playing in it. But if you're like most Americans, you also anticipate some of the best commercials of the year.
According to USA Today, companies will pay up to $5 Million dollars for just 30 seconds of air time. That only accounts for the ad space. When you factor in how much it costs to contract stars like Steve Harvey or Helen Mirren, those costs can double!
As we settled in to watch what could be Peyton Manning riding off on his hypothetical retirement horse (Colt or Bronco? You decide.) I couldn't help but wonder, how many millions in ad dollars were also riding off into the sunset, never to be seen again?
Before we broach that topic, I noticed something pretty cool that didn't cost any money. Peyton Manning responding to reporters during a post-game interview: "I want to go kiss my wife and my kids. I want to go hug my family. I'm going to drink a lot of Budweiser tonight…"
Budweiser immediately tweeted:


A spokesperson for Anheuser-Busch stated that Peyton Manning was not paid by Budweiser. However, he's made comments like this in the past. Could it have anything to do with his stake in Anheuser-Busch? I'll let you decide. Either way, this is a shining example of what can be achieved from building really loyal fans. A plug from Peyton Manning is worth about $3.2 million.

While a free plug is something to strive for, Super Bowl ads mean serious business. Companies simply cannot afford to fumble when so much is on the line. Leading up to the game, I had to wonder… when companies advertise, even if they have the best commercial, are they ready for the attention of 115.5 million viewers? I specifically wondered, for companies that posted a phone number, would they be ready to take my call?

So I set out to call every company that used a phone number in their ad. I timed how long it would take to reach a live person, and took some notes on the company's phone process. Here's what I experienced:
A caller's experience is better when a person answers the phone.
All calls I made involved phone trees with multiple annoying prompts. Press one for English? Then 10 options to choose after that? Yuck! Even the best took me 90 seconds to reach a live person. (thanks Esurance!). Even though 90 seconds is an eternity, especially when you forget you have burgers on the grill.
Speaking of burgers...while I ran out to tend the grill, I tasked my buddies and my fiancé with writing down any commercials that I may have missed so that I could call them when I finished. To my surprise, when I returned…I had 4 numbers to call. I quickly began dialing. One was an Ostrich Farm, and the other was a hookup hot line. Note to self: get new friends.
So after being on the receiving end of what I even though was a funny prank, I pressed on with my study.
A caller's experience is better when a hold time is reduced.
T-mobile flashed on the screen and I began dialing. I have actually seriously considered switching, but not after spending 10 minutes and 6 seconds on hold. Had I received a call back after hanging up on hold, I may be their customer right now. But with no such follow up, they lost an opportunity. So much of advertising success is about timing and the phone plays a huge part in connecting with opportunities at the right time.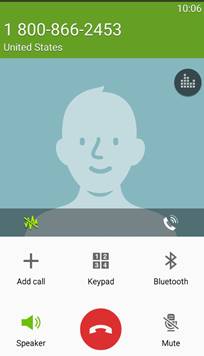 Companies like Jublia actually fared slightly better. If Deion Sanders in a spa with a ninja toe doesn't get you pumped about fighting toe nail fungus, I don't know what will. Call their company and you'll have to go through a handful of prompts and then hold for roughly a minute...but, you will hit a live person.
Your customers will appreciate being able to reach you on the phone.
My biggest take away from this study was that very few companies made it easy to reach them on the phones.
So, whether you work for the marketing department of a massive fortune 500 company, or you are a small business owner…ask yourself the following:
1. Do our customers have to hit multiple auto-attendant prompts before the phone rings to a live person?

2. How long do our customers hold before reaching help?
3. Most importantly, is our company making it easy for a customer to pick up their smartphone and call us?
Based on your answers, you should already know where you need to allocate a portion of your marketing budget in 2016. Fixing the phones. Sunday night, many companies whimsically attributed ROI to the ad dollars they spend. Don't get hung up on. To be the MVP of your company, you must fight for every inch.

Because as Al Pacino says in Any Given Sunday, "Cause we know, when we add up all those inches that's going to make the difference between WINNING and LOSING, between LIVING and DYING."

I agree with Al.
Master phone processes and skills at your dealership through my on demand videos and online training sessions. Click the button to get started.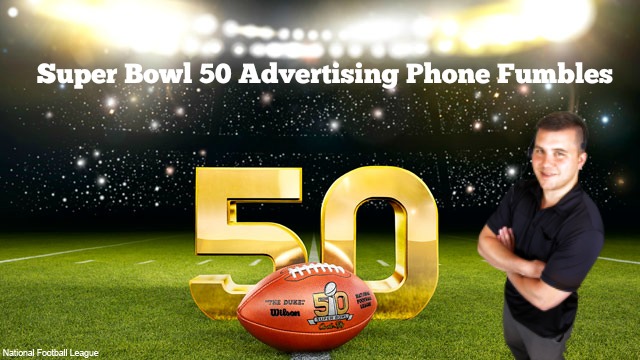 Source: http://www.callrevu.com/blog/phone-fumbling-during-the-super-bowl
Publish Date: February 9, 2016 5:00 AM
---
PREMIUM

HigherGround, Inc.
(VIEW OUR PAGE)

HigherGround develops data collection, information storage, and interaction analytics solutions that easily transform data into actionable intelligence, enabling operational optimization, enhanced per...

(view more)

PREMIUM

ConceptCall
(VIEW OUR PAGE)

Аутсорсинговый контакт-центр ConceptCall| КонцептКолл специализируется на исходящем и входящем телемаркетинге: мы предоставляем услуги по осуществлению холодных звонков и продажи по телефону, проводим...

(view more)

PREMIUM

CTI Software
(VIEW OUR PAGE)

CTI Software is the creator of custom application called Davos, which complements the telephone client solutions with intelligent features such as automated call attendant, call recording and archivin...

(view more)
---

View more from
CallRevu
Recent Blog Posts:
| | |
| --- | --- |
| The 3 Step Approach to Success on the Phones | April 5, 2017 5:00 AM |
| Own the Bracket: Know Where Calls Fail | March 21, 2017 5:00 AM |
| Answering a Call with Transparency and Technology | March 10, 2017 5:00 AM |
| Why Customers Call Service? | March 1, 2017 5:00 AM |
| The Top Reason Customers Call Sales | February 21, 2017 5:00 AM |
| Fixing Dealerships' Phones | February 8, 2017 5:00 AM |
| A Great Call Starts with Great Data | January 3, 2017 5:00 AM |
| Phone Trees vs Live Answer: What's best? | December 7, 2016 5:00 AM |
| Guest Blogger: Seven Call Stats That Every Dealer Needs to Know | November 16, 2016 5:00 AM |
| Now and Then: Most Recent vs. First 2 MM Call Report | October 19, 2016 5:00 AM |