5 Steps to Creating a VIP Customer Experience at Your Dealership - CallRevu - ContactCenterWorld.com Blog
When you think about VIP, what comes to mind? Is it someone who gets special treatment at a nightclub? Someone who can get the club box seats at the playoff game? Celebrities? Athletes? What about when you feel like a VIP? Just think about it, when you go to your favorite bar, is it something about the customer experience that makes you come back? Do they address you by name when you walk in and do they ask if you want the 'regular' as your drink? Little efforts like this are what make a consumer want to come back and feel like a true VIP.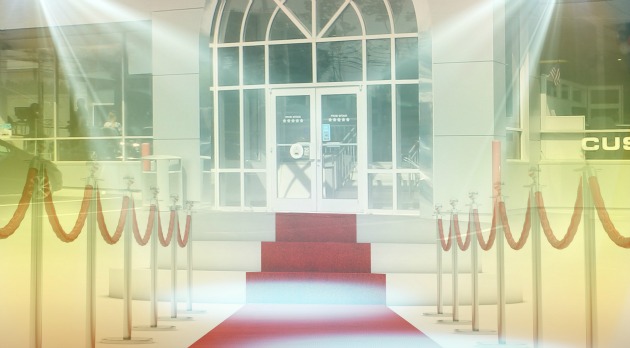 Just recently, there was a trending story of a company, Zulily, who refused to accept a coat return. Instead, the customer service department asked the woman, who called asking for a refund upon return, to donate the coat to someone in need or to a charity. This gesture by a customer service representative has not only made the woman a customer for life, but the trending story has most likely converted many online-shoppers to the discount online store.
For us, a VIP is a customer of your dealership. Each and every customer should feel like they are a VIP when they enter your dealership. From the special greeting and being addressed by name when they walk into the showroom, to having the car pulled up before they arrive, all play an important role in converting a one time car buyer into a customer for life.
But, it is more than just the in-store appointment to truly make a customer feel like a real VIP. Keeping in touch with your customers is key to making them feel important. Making calls to your customers to follow up with them after the purchase, calling your previous customers to ask them how their current cars are holding up and if they would be interested in a trade-in, texting, and calling leads with a new inventory of cars and pictures that may be of interest to them, all play a role in helping create a VIP experience. The outbound effort, whether text, call, or email, is required by you and your team to create the customer experience you need, and the customer retention that you want.
Make the upgrade process easy by treating each and every customer like a VIP in 5 simple steps:
1. Make it an Experience:
Provide the customer with a compelling offer that is personalized to their circumstances. Know who you are calling, and identify benefits of your upgrade program that will be of high value to each individual prospect you call.
2. Make it Special to Them and Specific to You:
Customers have become more educated and to some extent desensitized to rebates and special finance rates. Structure your offer to combine these elements in an effective way (with your customers "hot-buttons" in mind) and then provide some sort of an additional incentive element specific to your store and consistent with your brand.
3. Make it Efficient:
As you speak with your prospects and customers, make sure to let them know that you have a unique process outlined specifically for VIP customers like them. Provide them with a realistic expectation for how long the process should take, clear directions on where to go within the dealership, and the name of a specific manager(s) to approach upon arrival. If your dealership is unable to make the calls directly, consider using an outbound call center.
4. Assign an "Upgrade Concierge":
Assign someone to assist your customers immediately upon arrival. Focus on comfort and atmosphere; beverages and simple snacks can be a nice way to make a terrific first impression with your prospect. Prior to your customer's arrival, have 1-2 vehicles that the customer may be interested in segmented from the inventory, cleaned, and specifically marked as being "RESERVED" for your prospect.
5. Set, Confirm & Follow-up:
Confirm the appointment with your client 24 hours in advance of their appointment date and time. Whenever possible, try to send them a personalized text or email with an expression of gratitude and a picture of the vehicle they are interested in. Your efforts here, and your willingness to take personalization seriously, will greatly improve your show rate. Your customers will appreciate the effort you have put into serving them in advance of their arrival. Utilize a 3-step appointment setting process.
Set the appointment - Give the customer you are targeting a call and set the appointment.
Confirm - Place a call to the customer by a manager to verify the appointment approximately 2 hours after the initial appointment set ll to reinforcing the details and clarifying their expectations. An important question to ask your prospect is, "Was there anything important you may have thought of after our call that I can help with?"
Follow-up with the customer before the appointment - Give the customer a call/text/and or email 24 hours in advance. Remember the personal touch!


One of the most profitable sales agent in the automotive industry is so successful because she makes each customer's experience special. She leaves chocolates and candies with a note in the cup holder for when the car is picked up, or when the customer comes in to test drive. She calls her customers with follow-ups on how they are doing, and makes the effort to get to know each person. Reporting a significant income, she gives attribution to these "little" things on her successful career. It is the "little things" that make the experience for a customer one to remember. Inspiring the customer to spread the word that your dealership is the place to go is what creates customers for life.
No time to make the outbound calls necessary for creating a VIP customer experience at your dealership? Check out this special offer from our call center:

Source: http://www.callrevu.com/blog/5-steps-to-creating-a-vip-customer-experience-at-auto-dealership
Publish Date: January 15, 2016 5:00 AM
---
PREMIUM

CTI Software
(VIEW OUR PAGE)

CTI Software is the creator of custom application called Davos, which complements the telephone client solutions with intelligent features such as automated call attendant, call recording and archivin...

(view more)

PREMIUM

ConceptCall
(VIEW OUR PAGE)

Аутсорсинговый контакт-центр ConceptCall| КонцептКолл специализируется на исходящем и входящем телемаркетинге: мы предоставляем услуги по осуществлению холодных звонков и продажи по телефону, проводим...

(view more)

PREMIUM

HigherGround, Inc.
(VIEW OUR PAGE)

HigherGround develops data collection, information storage, and interaction analytics solutions that easily transform data into actionable intelligence, enabling operational optimization, enhanced per...

(view more)
---

View more from
CallRevu
Recent Blog Posts:
| | |
| --- | --- |
| The 3 Step Approach to Success on the Phones | April 5, 2017 5:00 AM |
| Own the Bracket: Know Where Calls Fail | March 21, 2017 5:00 AM |
| Answering a Call with Transparency and Technology | March 10, 2017 5:00 AM |
| Why Customers Call Service? | March 1, 2017 5:00 AM |
| The Top Reason Customers Call Sales | February 21, 2017 5:00 AM |
| Fixing Dealerships' Phones | February 8, 2017 5:00 AM |
| A Great Call Starts with Great Data | January 3, 2017 5:00 AM |
| Phone Trees vs Live Answer: What's best? | December 7, 2016 5:00 AM |
| Guest Blogger: Seven Call Stats That Every Dealer Needs to Know | November 16, 2016 5:00 AM |
| Now and Then: Most Recent vs. First 2 MM Call Report | October 19, 2016 5:00 AM |