Customer Service Options: Explained - Centrecom - ContactCenterWorld.com Blog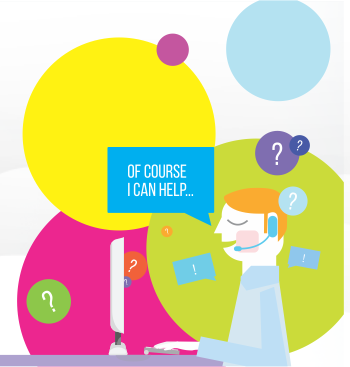 Nowadays, expectations are high. Customers not only want but expect to be able to contact your business in more than one way. This goes hand in hand with a high quality service, that they expect to be consistent, regardless of which method they are using to contact you.
By its very definition, offering a multi-channel service simply means that there's more than one way for customers to reach out to you for support. This refers to phone, email, live chat, social media, and even online forums. You're probably already providing multi-channel support, but how many channels and are they the right ones? Differing channels over various benefits and your customer demographics may just pick one over the other.
Mobility is the new norm, especially in the iGaming industry, whereby almost everything is done from a mobile device with online access.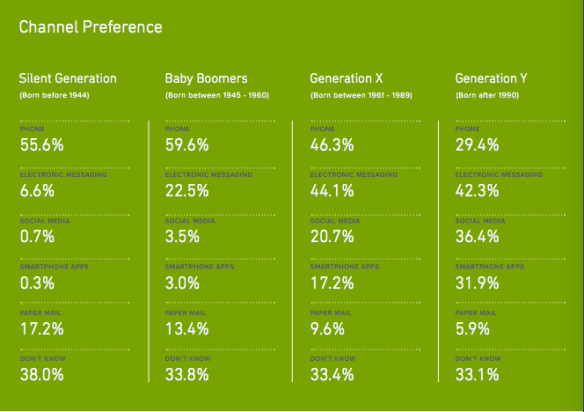 (image: dimension data)
Opening new channels increases contacts and raises expectations that you will provide a better service.
In order to live up to this expectation, you must capture all requests in a unified tool. As reported in The Cross Channel Customer Experience, by Genesys, "[w]hile many enterprises have accelerated their implementation of select, new communication channels, very few have tied them together into a complete system of customer care." This could result in a scattered company, unable to reap the benefits of multi-channel support.
If done the right way, you can maintain cohesion and consistency and also ensure that no requests are falling through the cracks.
In essence, omni-channel support is merely the progression of multi-channel support, as opposed to it being a competing strategy. Omni-channel support goes one step further by integrating the multiple channels and effectively unifying the customer service. Most businesses, however seem to be a long way away from managing successful omni-channel strategies. A report by BT revealed that only 17% of consumers say it is easy to switch between different channels.
However, if companies, especially in this particular industry, are able to leverage and integrate several channels, whilst simultaneously maintaining high quality customer service, the benefits and possibilities are endless but it is yet to be seen.
The demand for one-stop customer support solutions is growing and therefore, companies are on the lookout to outsource various departments so as to ensure unity and cohesion.
Selling your product or service all over the world is no easy feat, but an even greater challenge is offering your overseas consumers the opportunity to receive support in their very own language. Outsourcing such a department can only serve to benefit your business as it ensures uniform customer treatment, regardless of the contact point chosen by the consumer. Integrating the use of effective multilingual support with multi or omni-channel support is possibly the greatest achievement of all.
Sources:
A Guide to Multi-Channel Customer Support. (2015). Retrieved from https://d26a57ydsghvgx.cloudfront.net
What is Omni-Channel Customer Service Experience? (n.d.). Retrieved from http://www.aspect.com
Omnichannel Customer Engagement Contact Center Solutions. (2015). Retrieved from http://www.genesys.com
Source: https://centrecomnews.com/2016/01/06/customer-service-options-explained/
Publish Date: January 6, 2016 5:00 AM
---
PREMIUM

ConceptCall
(VIEW OUR PAGE)

Аутсорсинговый контакт-центр ConceptCall| КонцептКолл специализируется на исходящем и входящем телемаркетинге: мы предоставляем услуги по осуществлению холодных звонков и продажи по телефону, проводим...

(view more)

PREMIUM

Avizent Ltd
(VIEW OUR PAGE)

Advanced AI technology and Natural Language Processing delivered to clients in the Cloud that harnesses both voice and digital conversations. The focus is on building an environment where intelligent ...

(view more)

PREMIUM

HigherGround, Inc.
(VIEW OUR PAGE)

HigherGround develops data collection, information storage, and interaction analytics solutions that easily transform data into actionable intelligence, enabling operational optimization, enhanced per...

(view more)
---

View more from
Centrecom
Recent Blog Posts:
| | |
| --- | --- |
| 4 Rules for Developing Addictive Games | January 8, 2016 5:00 AM |
| The Facts and Figures You Need To Know About Outsourcing | January 7, 2016 5:00 AM |
| Customer Service Options: Explained | January 6, 2016 5:00 AM |
| Setting Up Shop in Malta? | January 5, 2016 5:00 AM |
| Pull Handle, Check for Bluffs: What It's Like Inside a Gambler's Brain | January 4, 2016 5:00 AM |
| The Game Changer: A Business Plan For Start Ups | January 3, 2016 5:00 AM |
| Are You Ready For Generation Z? | January 2, 2016 5:00 AM |
| 20 Simple Ways to Improve Your Traffic | December 30, 2015 5:00 AM |
| Conversion Tactics You Should Be Using | December 28, 2015 5:00 AM |
Industry Champion Award Leaderboard