20 Simple Ways to Improve Your Traffic - Centrecom - ContactCenterWorld.com Blog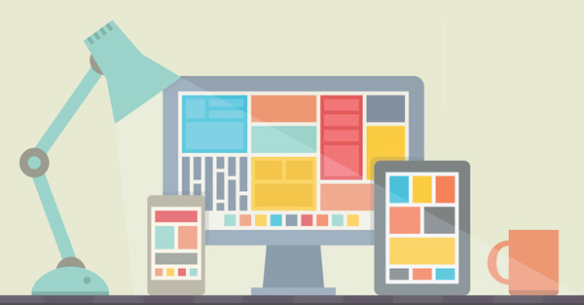 (image: http://www.webdesign.org)
Do you dream of generating so much traffic to your website that you can hardly deal with it? We can't guarantee that this list of tips will do that, but they will certainly get you started on the right track.
Here are 20 tips and tricks:
Social Media
Facebook is the greatest of all promotional tools, especially in this day and age. Install a Facebook tracking pixel on your website and create return traffic. In this way, you'll be able to continue to market to customers who have already visited your site.
Revitalise your email list and upload it to Facebook. Customers who have their email addresses linked to their social media will appear. This could benefit your business greatly as it will allow you to market to the tech-savvy ones who tend to use their mobile devices more.
Make use of social media scheduling software such as Hootsuite to automatically post on your behalf. This guarantees that your posts will be seen by a larger, more diverse audience as they will be posted at the best time of the day, thus putting your mind at rest (at least a little).
Share others posts on social media sites and comment on others with insightful, useful comments.
Be absolutely sure to include social sharing buttons on your site, as well as everything related, including emails. Failing to do is just a missed opportunity for others to do the sharing for you.
Content
Content is king and don't let anyone tell you otherwise. Have eye-catching headlines, adopt the mantra of quality over quantity and as a rule of thumb, make sure to use link bait techniques.
Explore your analytics and insights pages. Keep an eye on your most popular content and expand upon it.
The above point goes hand in hand with search forums. Consult Google and research your niche market to find out exactly what people are talking about. In this way, you'll be one step ahead of your game, thus inviting customers and readers to migrate to your site, without even noticing.
Do you ever find yourself sitting at your desk, drumming your fingers on your keyboard, at a loss, as you have no idea what to write about next? ASK. It is as simple as that. Ask your customers what they would like to see and they will more than likely let you know.
Interview influential people in your industry/market. Get opinions and comments from those who are considered to be in the know. They will not only attract more traffic, but will also add the edge that you've been looking for.
Multimedia
We humans are a race characterised by impatience and short attention spans. Enhance your site with multimedia, which includes photos, graphic, even videos.
Create or share interesting, attention grabbing infographics. They are a fraction better than images, as they can serve to educate, as well as entertain. They are also more likely to be shared, as they serve a purpose.
Produce podcasts, webinars and the like. Distribute them on several channels and then if you are able to, transcribe them, for extra content.
Upload videos to Youtube and Vimeo, even if they are short and sweet! Make certain that a link to your site is in the description box below or above the video, as well as in the video itself. You may be surprised by how much interest your videos will spark.
The trick is to have several forms of multimedia present on your site. In this way, you will pique the interest of anyone and everyone, adapting yourself as well as your brand to a more diverse market.
Miscellaneous
Install a related content plugin to link each post to other related posts. In addition, install an SEO plugin, thus optimising your sire for search engines in general. It can only help, right?
Write and publish and e-Book and/or white-paper and offer an affiliate commission to encourage others to distribute it and link it to your site. Better yet, offer it for free on Amazon kindle and make sure your web address is present and clickable!
Attend conferences and networking events. We are aware, this is a completely different tip from the other 17, but trust us, it is the perfect opportunity to distribute your business cards and make contacts and friends.
Create an app. Provided your site has already garnered a significant amount of attention an application will only improve your situation. Make certain that the app is available for both android and iPhone users.
Be nice. Be likeable. Be friendly. Be yourself, but nicer. If people are fond of you, they are more likely to want to help you out.
Sources:
17 Ways To Immediately Improve Your Website Traffic. (2015, September 3). Retrieved from http://www.entrepreneur.com
101 Simple Tips To Increase Website Traffic. (2013, October 30). Retrieved from https://graphpaperpress.com
Source: https://centrecomnews.com/2015/12/30/20-simple-ways-to-improve-your-traffic/
Publish Date: December 30, 2015 5:00 AM
---
PREMIUM

Future Gen International Pte Ltd
(VIEW OUR PAGE)

Outsourcing provider of English Call Centre services, Audio Transcriptions, Big Data ETL (Extract, Transform, Load) , Big Data Visualization, Big Data Predictive Model Generation

PREMIUM

HigherGround, Inc.
(VIEW OUR PAGE)

HigherGround develops data collection, information storage, and interaction analytics solutions that easily transform data into actionable intelligence, enabling operational optimization, enhanced per...

(view more)

PREMIUM

Avizent Ltd
(VIEW OUR PAGE)

Advanced AI technology and Natural Language Processing delivered to clients in the Cloud that harnesses both voice and digital conversations. The focus is on building an environment where intelligent ...

(view more)
---

View more from
Centrecom
Recent Blog Posts:
| | |
| --- | --- |
| 4 Rules for Developing Addictive Games | January 8, 2016 5:00 AM |
| The Facts and Figures You Need To Know About Outsourcing | January 7, 2016 5:00 AM |
| Customer Service Options: Explained | January 6, 2016 5:00 AM |
| Setting Up Shop in Malta? | January 5, 2016 5:00 AM |
| Pull Handle, Check for Bluffs: What It's Like Inside a Gambler's Brain | January 4, 2016 5:00 AM |
| The Game Changer: A Business Plan For Start Ups | January 3, 2016 5:00 AM |
| Are You Ready For Generation Z? | January 2, 2016 5:00 AM |
| 20 Simple Ways to Improve Your Traffic | December 30, 2015 5:00 AM |
| Conversion Tactics You Should Be Using | December 28, 2015 5:00 AM |