Setting Up Shop in Malta? - Centrecom - ContactCenterWorld.com Blog
The local iGaming industry is and has been experiencing an overwhelming boom as of late and we are all excited.
Here at Centrecom, we have compiled a few intriguing reasons as to why you should be considering opening up shop on the sunny island of Malta.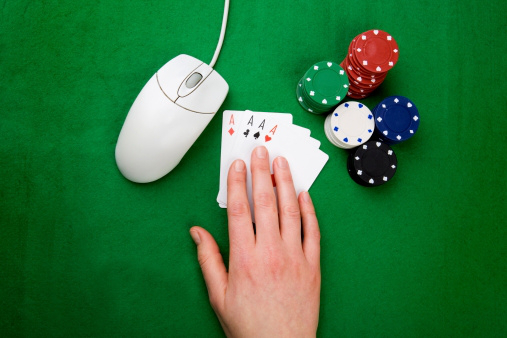 Why Malta?
As the first member of European Union to liberalise remote gaming in Europe, Malta has been established as a reputable jurisdiction, allowing gaming activities to occur in a safe and regulated environment. In addition, the industry has certainly been uplifted by the financial and regulatory incentives, put into place by the Maltese government.
In the words of Dr Claudio Caruana,"Malta not only appeals to iGaming companies as a result of the licensing possibility, but is also attractive in terms of fiscal incentives available to be availed of both by the companies setting up as well as by individuals taking up employment in Malta."
How?
Firstly, applicants must qualify for a gaming license by meeting the requirements and criteria set in the gaming regulations. In a nutshell, the applicant must represent a Maltese limited liability company. They must also show that they have the necessary resources to operate the business, in a manner that the LGA (Lotteries and Gaming Authority) is content with. Organisational policies and technical documentation must then be sent to the authority, assuring that the applicant is able to conduct remote gaming activities within a safe and regulated environment.
Is it safe?
Firstly, the Maltese jurisdiction, under which we all conduct our remote gaming activity, has been described as straightforward and just, especially when it comes to relocation or setting up iGaming companies. In addition, the amount of residents in Malta wholly engaged in the industry has dramatically increased in the last few years. This gives rise to the belief that gaming operators are not solely operating under a Maltese license overseas, but are setting up shop locally. That being said, it would be naïve to assume that such operators are not shifting their focus to larger and more profitable markets. Therefore, if all foreign jurisdictions required licensees to acquire licenses within their respective jurisdiction, the value of the highly praised Maltese license is likely to decrease drastically. The UK is the first member of state to set off this trend, as plans to introduce point of consumption taxes and licensing requirements have been put in place. This means that an operator accepting a player in the UK would have to acquire a license in the UK itself, as well as pay the necessary taxes of the respective jurisdiction. This could have countless effects on the industry and it may even create some sort of a black market, whereby unlicensed and unregulated gaming operators based in far off locations would evade the taxation and requirements.
In truth, Malta has a great deal to lose if trends such as these gain popularity. Of course, there is a great deal being done in order to combat these trends.
Now armed with the necessary information, the choice is yours.
Sources:
Malta: A Jurisdiction in iGaming – MiGS – Malta iGaming Seminar. (2014, August 18). Retrieved from http://www.maltaigamingseminar.com
Setting up gaming business in Malta. (2015, February 1). Retrieved from http://whpartners.eu
The formula leading to success in the iGaming industry. (2013). Retrieved from http://capstonegroup.com.mt
Source: https://centrecomnews.com/2016/01/05/setting-up-shop-in-malta/
Publish Date: January 5, 2016 5:00 AM
---
PREMIUM

Future Gen International Pte Ltd
(VIEW OUR PAGE)

Outsourcing provider of English Call Centre services, Audio Transcriptions, Big Data ETL (Extract, Transform, Load) , Big Data Visualization, Big Data Predictive Model Generation

PREMIUM

Avizent Ltd
(VIEW OUR PAGE)

Advanced AI technology and Natural Language Processing delivered to clients in the Cloud that harnesses both voice and digital conversations. The focus is on building an environment where intelligent ...

(view more)

PREMIUM

CTI Software
(VIEW OUR PAGE)

CTI Software is the creator of custom application called Davos, which complements the telephone client solutions with intelligent features such as automated call attendant, call recording and archivin...

(view more)
---

View more from
Centrecom
Recent Blog Posts:
| | |
| --- | --- |
| 4 Rules for Developing Addictive Games | January 8, 2016 5:00 AM |
| The Facts and Figures You Need To Know About Outsourcing | January 7, 2016 5:00 AM |
| Customer Service Options: Explained | January 6, 2016 5:00 AM |
| Setting Up Shop in Malta? | January 5, 2016 5:00 AM |
| Pull Handle, Check for Bluffs: What It's Like Inside a Gambler's Brain | January 4, 2016 5:00 AM |
| The Game Changer: A Business Plan For Start Ups | January 3, 2016 5:00 AM |
| Are You Ready For Generation Z? | January 2, 2016 5:00 AM |
| 20 Simple Ways to Improve Your Traffic | December 30, 2015 5:00 AM |
| Conversion Tactics You Should Be Using | December 28, 2015 5:00 AM |