The Facts and Figures You Need To Know About Outsourcing - Centrecom - ContactCenterWorld.com Blog
Possibly the most relevant and crucial statistic is that of customer satisfaction. According to a report by Customers 2020, the customer experience will overtake price and product as the key brand differentiator within the next 4 years.
Keeping this in mind, we have compiled what we believe to be the most hard-hitting of facts and figures, in order to gain a new perspective on the topic of outsourcing.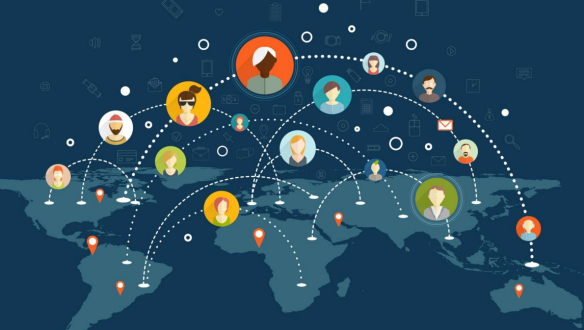 (image: http://www.webdesignerdepot.com)
Popularity:
A tried and tested method to keeping customers happy is by means of outsourcing and it is certainly big business. It is estimated that worldwide, the industry generated €471 billion in revenue in just 2014. When you take into consideration that the global outsourcing market amounted to just €81 billion in 2008, the growth is promising. The freelance outsourcing economy has also improved drastically, especially with the emergence of the Internet. It is estimated that the global online workforce generates almost €1 billion annually.
Why:
The number one reason companies opt to outsource is cost reduction. It is the most compelling reason why businesses choose to relocate, and in the IT and business sectors, cost has been found to factor into just over 85% of outsourcing decisions. Almost all companies, however, say they would not outsource strategic planning functions and many are even reluctant to outsource their sales or marketing jobs. In the iGaming industry, this definitely seems to be the case. That being said, just under half of the firms surveyed on the state of outsourcing in the U.S., claimed to outsource call centre management positions to workers overseas. This is a trend expected to grow, with just under 25% of employers remarking that they plan to outsource call centre employment in the near future.
Aside from reduction in costs, the main reason businesses tend to use offshore outsourcing, is the gained access to capabilities, primarily IT. Tapping into a larger pool will allow your firm greater opportunities to come into contact with able and experienced individuals. This lends a hand to your levels of efficiency. Being able to offer your customers better, more focused and refined services will help create more stable, long-lasting relationships. Unfortunately, in this day and age, requests are varied and expectations are high and for this reason, it is virtually impossible for businesses, especially if they are smaller in size, to cater for all aspects. Therefore, outsourcing certain departments to specialised third parties can only stand to benefit you in the long run.
Why not:
It goes without saying that there are issues associated with outsourcing, however, most of these can be rectified.
The issues most commonly associated with outsourcing are that of job loss and the challenge of finding and maintaining a balance between outsourced jobs and in-house jobs. For instance, almost 60% of employers worldwide are currently employing workers overseas, primarily from the Asia-Pacific area. What's more, 22% of companies are planning on transferring sections of their businesses to the area or would consider doing so in the very near future.
Finding the perfect balance between that which is performed in house and that which is performed by others is one that many have struggled with. However, once both firms have established and adhered to company culture and behaviours, the transition is sure to be almost seamless.
Sources:
Outsourcing Statistics: The Pros and Cons. (2014, April 2). Retrieved January 6, 2016, from https://blog.udemy.com
Outsourcing: Global market size 2014. (2014). Retrieved from http://www.statista.com
Outsourcing Statistics: 23 Facts and Trends. (2015, August 20). Retrieved from https://www.creditdonkey.com
Source: https://centrecomnews.com/2016/01/07/the-facts-and-figures-you-need-to-know-about-outsourcing/
Publish Date: January 7, 2016 5:00 AM
---
PREMIUM

Future Gen International Pte Ltd
(VIEW OUR PAGE)

Outsourcing provider of English Call Centre services, Audio Transcriptions, Big Data ETL (Extract, Transform, Load) , Big Data Visualization, Big Data Predictive Model Generation

PREMIUM

HigherGround, Inc.
(VIEW OUR PAGE)

HigherGround develops data collection, information storage, and interaction analytics solutions that easily transform data into actionable intelligence, enabling operational optimization, enhanced per...

(view more)

PREMIUM

Avizent Ltd
(VIEW OUR PAGE)

Advanced AI technology and Natural Language Processing delivered to clients in the Cloud that harnesses both voice and digital conversations. The focus is on building an environment where intelligent ...

(view more)
---

View more from
Centrecom
Recent Blog Posts:
| | |
| --- | --- |
| 4 Rules for Developing Addictive Games | January 8, 2016 5:00 AM |
| The Facts and Figures You Need To Know About Outsourcing | January 7, 2016 5:00 AM |
| Customer Service Options: Explained | January 6, 2016 5:00 AM |
| Setting Up Shop in Malta? | January 5, 2016 5:00 AM |
| Pull Handle, Check for Bluffs: What It's Like Inside a Gambler's Brain | January 4, 2016 5:00 AM |
| The Game Changer: A Business Plan For Start Ups | January 3, 2016 5:00 AM |
| Are You Ready For Generation Z? | January 2, 2016 5:00 AM |
| 20 Simple Ways to Improve Your Traffic | December 30, 2015 5:00 AM |
| Conversion Tactics You Should Be Using | December 28, 2015 5:00 AM |