The Game Changer: A Business Plan For Start Ups - Centrecom - ContactCenterWorld.com Blog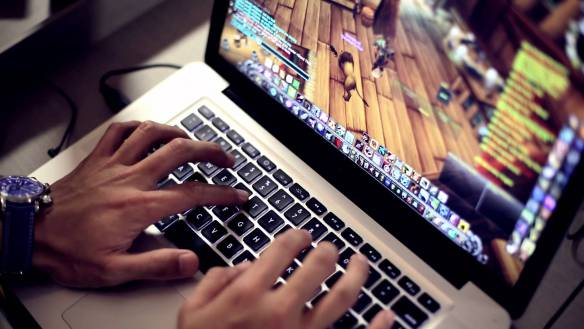 (Image: http://www.yes4g.com)
"Thanks to the rapid evolution of mobile technology, smartphones have transformed the real world into a giant game board, allowing users to interact and compete in ways that were science fiction a decade ago".
Social media strategist David Griner certainly knew what he was talking about as Forbes recently found that the global gaming market is predicted to grow to just over €75 billion by 2017. Who in their right mind wouldn't want a piece of that pie?
If you're looking to start your own online gaming business, we have just the plan for you.
Research:
First things first: do your research. Figure out what people are already consuming and obsessing over and find your niche. It is recommended that you focus on a single platform at the start, even if you plan on expanding your product at a later stage. The intriguing thing about this booming industry is that it has made it significantly easier for start up companies to enter the market, with limited capital.
Test:
Whether or not you would like to appeal to a broad audience is your decision, however, implementing elements that would engage both hardcore players and more casual players would be a good idea so as to maximise your appeal.
Also, it would be your best bet to have your game developer involved in all testing steps and phases; a common practice in the early days of gaming. Once a playable prototype has been developed, be sure to test it out as much and as often as possible, continuously evolving and adjusting to create the perfect game/s.
With no proper or required reference to a reusable test strategy, game testing tends to follow a game-specific test approach. This concept ranges from exploratory testing to a structured approach that is based on the experience of testers, complexity and production delivery date of the game. The choice is yours.
Distribution:
Typically, gamers might be reluctant to pay for your service, especially if offered for free initially. A better way to approach the issue is by collaborating with a marketing partner, who will not only help you to reduce costs, but also raise awareness of your games and your company. Despite the initial spend required for such a collaboration, you stand to reap the benefits in the long run. In this way, you will have access to larger brands and companies from a very early stage.
Additionally, it would be best to find a distribution partner, who has both reach and access. It may be somewhat of a challenge to form a partnership this early on as they may be reluctant to back an intangible, unfinished product. However, if the testing phase goes swimmingly, this can be completely avoided.
When looking to enter a fast-paced industry such as that of gaming, you need to ensure that you are relating your products to your consumer's everyday life. In truth, even if you do succeed (which we're sure you will), it's important to remember that games go in and out of style in the blink of an eye. Therefore, it is your responsibility to get a conversation going, excite your users with impressive features and maintain social relevancy.
Sources:
Starting Your Game Business Part I: Business Plan And Legal Steps To Take. (2015, February 26). Retrieved from https://www.gameacademy.com
How to Write a Business Plan for a Mobile Gaming Company. (2010, July 27). Retrieved from http://www.inc.com
Source: https://centrecomnews.com/2016/01/03/the-game-changer-business-plan-for-start-ups/
Publish Date: January 3, 2016 5:00 AM
---
PREMIUM

HigherGround, Inc.
(VIEW OUR PAGE)

HigherGround develops data collection, information storage, and interaction analytics solutions that easily transform data into actionable intelligence, enabling operational optimization, enhanced per...

(view more)

PREMIUM

Avizent Ltd
(VIEW OUR PAGE)

Advanced AI technology and Natural Language Processing delivered to clients in the Cloud that harnesses both voice and digital conversations. The focus is on building an environment where intelligent ...

(view more)

PREMIUM

CTI Software
(VIEW OUR PAGE)

CTI Software is the creator of custom application called Davos, which complements the telephone client solutions with intelligent features such as automated call attendant, call recording and archivin...

(view more)
---

View more from
Centrecom
Recent Blog Posts:
| | |
| --- | --- |
| 4 Rules for Developing Addictive Games | January 8, 2016 5:00 AM |
| The Facts and Figures You Need To Know About Outsourcing | January 7, 2016 5:00 AM |
| Customer Service Options: Explained | January 6, 2016 5:00 AM |
| Setting Up Shop in Malta? | January 5, 2016 5:00 AM |
| Pull Handle, Check for Bluffs: What It's Like Inside a Gambler's Brain | January 4, 2016 5:00 AM |
| The Game Changer: A Business Plan For Start Ups | January 3, 2016 5:00 AM |
| Are You Ready For Generation Z? | January 2, 2016 5:00 AM |
| 20 Simple Ways to Improve Your Traffic | December 30, 2015 5:00 AM |
| Conversion Tactics You Should Be Using | December 28, 2015 5:00 AM |