Ceridian - ContactCenterWorld.com Blog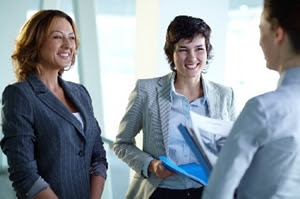 HCM greatness demands that you keep one eye on the future. What does it take to achieve success both now and five years down the road?
There's reason to believe this question is getting tougher to answer every year. In the 21st century, work evolves quickly, and so too does the competitive marketplace for talent. It's imperative that your organization both keep up with the present and plan adequately for the future.
The business world is quickly evolving
It's important to note that today, the market for talent is changing rapidly. According to HRE Online, the landscape in 2020 will look nothing like it does today, even though it's just a few short years away. Former chief human resources executive Dan Hawkins cautioned that a "talent crisis" may well be on the horizon, as a number of highly skilled baby boomers are retiring and it's unclear whether Generation Z will have what it takes to fill their shoes.
"While the talent supply will be evolving and even growing over the next several years, the 'mega-talent' programs of the past may not have enough substance to attract and retain talent in the future," Hawkins predicted. "In fact, structured talent development, rotational programs and retention programs may work against organizations intent on becoming coveted 'employers of choice.'"
Hawkins pointed out that boomers today still account for 46 million members of the U.S. workforce, and all of them have spent decades refining their skills and adding value to the economy. Replacing them will be no easy task.
What the workforce will want in 2020
The workforce in 2020 will look a lot different than it does today, and it will have entirely new demands on its employers. Workers in four years will want:
More interaction with leadership and involvement in the organizational mission
Greater opportunities to climb the ladder
The chance to "wear many hats" within the organization
Fast-paced, agile work on an ongoing basis
More autonomy over their work-life balance
The war for talent will be a competitive one in the years ahead. People are likely to flock to the employers that can deliver all of the above needs.
How you can address people's future needs
If you're running an organization and still want to be going strong in 2020, it's time to adjust to the workforce's changing desires.
That means developing your talent strategy to account for generational shifts. "One size fits all" isn't good enough anymore – you need a dynamic approach that accommodates people's future needs.
It also means baking flexibility into everything you do. Workers in the next generation are going to demand malleable hours, work environments, job descriptions, corporate hierarchies and more. Business in the next decade is going to be fluid, and your job is to keep the changes flowing well beyond 2020.
Source: https://ceridianblog.wordpress.com/2016/04/22/how-you-can-win-the-war-for-talent-both-now-and-in-2020/
Publish Date: April 22, 2016 5:00 AM
---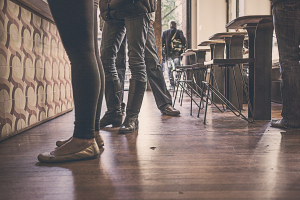 By John Orr, SVP of Retail, Ceridian
Clopening. While this catchphrase sounds funny, its impact on retail workers, shift employees and customers is far from a laughing matter. Clopening is the practice of scheduling employee to work a closing and opening shift back-to-back — often with very limited time for the employee to sleep between the shifts.
So why do some retailers and other employers schedule employees like this? There are a number of reasons often fueled by the pressure to ensure coverage and accommodate customers with longer store or service hours. For example, many fast-food restaurants and other service businesses have high employee turnover and may be left with only a few trusted employees who have the authority and experience to close at night and open in the morning.
While there are perceived cost-savings associated with a "lean" workforce, retailers and other employers need to consider the negative mental and physical impact on their employees and how this cascades to the customers they serve. Because clopening negatively impacts sleep health, some of the short- and long-term mental and physical effects include: impaired judgment and slowed reaction times; errors and accidents; interpersonal conflict; shifts in mood; obesity; mental illness; depression, and chronic health concerns.
The Ceridian sleep study covered nearly 700 North American HR professionals from a variety of industries. One of the key findings was that shift workers are especially vulnerable to poor sleep practices. While half of the survey respondents offered shift work, only a third of them scheduled shifts in a manner that supports generally accepted principles of sleep health. For example, changing shifts frequently, limited time lapses between shifts (i.e., clopening) or working against the biological clock can be extremely detrimental to sleep health.
Retail employees – particularly those in customer-facing roles – can't provide a positive customer experience in a diminished, sleep-impaired state. Even worse, employees suffering from the sleep-robbing effects of clopening could potentially detract from the customer experience.
So what can be done to improve this situation? Several high-profile employers, such as Starbucks, have been changing scheduling practices including eliminating the practice of clopening. Instead of waiting for legislation to force the issue, employers should voluntarily change this practice.
Employers can start with a thoughtful and thorough review of policies and scheduling practices to determine if they support employee well-being. This can be challenging if there is a lot of schedule irregularity or if employees are able to choose their own shifts or switch shifts with other associates without any consideration of sleep health. Current workforce management technology solutions, such as Dayforce Workforce Management, can ensure that schedules are fair and can also alert managers when schedules are problematic so that they can proactively participate in improving work-life balance.
Employers, especially retailers, need to connect the dots between clopening, sleep health and employee well-being. Retailers rely and invest heavily in customer-facing staff because they know it's critical to the customer experience and the bottom line. It naturally follows that employers who implement practices, policies and technologies that support employee well-being and work-life balance will do a better job recruiting and retaining the best talent.

John Orr is the SVP of Retail at Ceridian. Follow him on Twitter at @John_Orr.
Source: https://ceridianblog.wordpress.com/2016/04/11/clopening-a-hidden-danger-to-the-customer-experience/
Publish Date: April 11, 2016 5:00 AM
---
If your staff isn't operating as a team it may not be working to its full potential.
Bringing minds together to make progress and solve problems is almost always a good idea. Two heads are better than one, and if you can fit more into the equation, why not if it will help the company become more productive? In workforce management, ensuring that people are working together, or even spending time together just for fun, can be part of the job. This is because teamwork is beneficial in so many ways, such as a few that Inc. listed.
For example, when someone is working alone he or she isn't likely to get as much feedback, which could have an adverse effect on the quality of the final product, document, deal or anything else they may be working on, the publication explained. Also, when people work together they are more accountable as individuals. If a mistake is made, there is a better chance someone will own up to it, which is an important quality in a hard-working person.
Teamwork also improves productivity and morale. "If you want teams to be productive, it's all about building better relationships and developing trust. It's important that leaders help coach employees to more effectively communicate and work together so the team can achieve positive outcomes," said Ted Malley, Ceridian's SVP of Customer Success.
A project low point can be much more demoralizing if an person is working alone. In addition, the slower progress that results from fewer people working on something can feel like a setback. Working as a team, meanwhile, speeds up projects in a way that can boost the moods of everyone involved. As you can see, there are advantages to working as a team. However, simply knowing that teamwork is good isn't enough – you have to foster it.
Hire the right people
Teamwork is most productive when your people are the sort of people who work well in teams. This is why Entrepreneur suggested hiring the right people from the start. Look for job candidates who fit the open position perfectly, and are willing or even excited to work in a team with others. When they fit the open niche in the team like a glove, their transition will be smooth.
Build clear communication channels
Teamwork doesn't work unless the individuals involved can communicate clearly. Make sure that everyone understands the project and the goals in place, and that emails and other communications are received by each person involved, Entrepreneur explained. This way, no one is left behind and everyone can contribute.
Make sure everyone on the team has met
When everyone on the team has met and had time to bond, the team is stronger as a whole, according to Entrepreneur. This will build mutual respect and ensure that each member of the team knows how their peers operate.
Set up goals from the get-go
Explaining the mission from the start ensures that no one misunderstands it down the road, Entrepreneur explained. It is also helpful to outline ground rules for a project, such as standardized processes for reporting progress. Anything you can do to make sure everyone is on the same page will help.
In recently looked at the Top 7 Do's and Dont's for Creating a Collaborative Team Culture, in our CeridianVoice newsletter. Check it out!
Source: https://ceridianblog.wordpress.com/2016/04/05/4-ways-to-foster-teamwork/
Publish Date: April 5, 2016 5:00 AM
---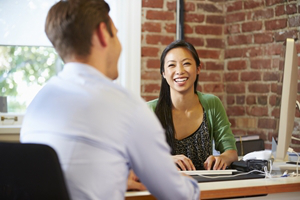 Workforce management is easier when the right team is in place, which means that hiring leaders should have processes and policies in place to ensure they're choosing the right candidates.
Hiring the right employees is important for numerous reasons. Making calls like this is crucial. It affects morale, culture and productivity. Not to mention the cost of replacing any given employee can be significant. Josh Bersin, of Bersin by Deloitte, wrote about the various challenges that face employers who find themselves with high turnover rates.
He explained that tenured employees offer companies more value than those who cycle in and out. In addition, Bersin listed the various costs that companies with high turnover rates face:
The cost of hiring, which includes advertising, interviewing and screening.
Expenses associated with onboarding, such as training.
Lower engagement as a result of higher turnover.
Customer service mistakes and other errors.
The cost of training.
The loss of productivity. Bersin estimates it takes new hires between one and two years to reach the productivity levels of their predecessors.
The cultural impact that comes with questions about turnover.
All of this seems to add up to one thing: High turnover rates are not good for a company, which means hiring right the first time is important. Job candidates should be considered as potential long-term employees rather than stop gaps. This can improve culture and engagement while simultaneously cutting costs.
Get leadership involved in the process
Culture is built from the top down, which makes it important for leadership to be involved in the hiring process, Entrepreneur noted. It is a company's executives that ultimately decide how the company should be run, what sort of values matter most and where to focus. Leadership's input into who should, or shouldn't, be brought on board is important to maintaining culture and focus.
Stick with questions that get real answers
Sometimes interviews are filled with questions that require only yes or no answers. That won't tell you anything about the candidate. Instead use questions to probe deeper, long-form responses from job candidates, Inc. suggested. The goal is to work around pre-rehearsed answers to get to the person behind the resume and talking points. This will show you whether he or she is really a good fit for the company.
Understand the four elements
Inc. listed four "super elements" that interviewers should get to the bottom of:
Attitude: An individual's attitude regarding work stays relatively the same over time, meaning a positive attitude about one job probably means the same outlook toward others. Try to determine what the candidate thinks of past work experiences.
Culture fit: Leadership decides on culture and employees hold it together. Interviewers should look for people who fit in with the culture, rather than forcing them into it after the hire.
Sense of accountability: Does the person have direct control over his or her environment? If so this is a good sign. "Locus of control" – internal versus external – is considered one of the strongest indicators of future career success, Inc. explained.
Past successes: Whether a candidate has certain past job successes will indicate whether these achievements will continue in the future. Ask about how he or she succeeded at tasks the position in question requires.
Learning more about each of those four elements will help interviewers determine how the job candidate will fit in with the company.
Source: https://ceridianblog.wordpress.com/2016/03/25/3-interview-tips-to-ensure-new-hire-success/
Publish Date: March 25, 2016 5:00 AM
---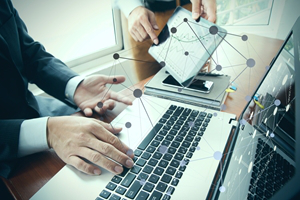 By Steve Bestvater, Product Manager, Payroll
When your business makes the decision to invest in a new human capital management solution, what you're investing in is a whole range of new capabilities. You're getting a chance to transform everything about the way you manage your business – making your operation simpler, more reliable and more efficient.
That's the good news. The bad news is it doesn't always work out that way. At Ceridian, I've seen many clients who have a habit of using "partial" HCM systems. In other words, they may want to implement a new HCM solution for one function only, such as payroll. This works, but when a customer does this, they're neglecting to reach the full potential of the solution. The real beauty of HCM technology is it joins together numerous aspects of HR, payroll, workforce management, time and attendance, benefits and more into a single, cloud-based application.
March is here, which means I'll soon be spending a lot of time watching the best teams in college basketball compete for the national championship. Well, let me make an analogy here that may be a bit of a stretch…. but stay with me. HCM technology works much the same way as March Madness. In both cases, the best teams are the ones that work seamlessly together. The best teams in basketball have seamless ball movement to ensure they get the ball to the open man and maximize their opportunity to score. Likewise the best employers have a complete HCM solution with data movement that is seamless between modules. When one part moves, the other reacts instantaneously maximizing the chance of success.
When you're deciding to move to a more modern HCM system, the investment might seem hefty, both in terms of money and manpower. But look at it the other way – it's far more expensive to do nothing. By holding on to old systems and processes, you are dragging down the capabilities of your new system. You're making your entire business less efficient, which costs money just the same.
Forget about using a high-powered solution for just one function, what you really want is to put the whole HCM "team" together. The following are three reasons it's important to go "all in" with your HCM solution:
Easier Implementation
It's difficult to implement new HR programs and initiatives when there are five different solutions involved. Building interfaces and integrations between those systems adds to the complexity and increases the likelihood of failure. A single solution makes the process significantly easier.
Simpler Maintenance
When you have to make changes to your HCM infrastructure, it's a lot easier to change one solution than five or 10. There are too many different break points you need to be aware of when moving files between systems. So why move them at all? A single solution makes it so you don't have to.
Real-Time Changes
As I've mentioned before, the real benefit of a single, cloud-based application for HCM is that all of the different parts work seamlessly with each other. A tool like Dayforce HCM gives employers real-time access to a single database of workforce data for shift scheduling, payroll and analytics. When a change happens in one feature, the others are updated real-time.
So go "all in" when it comes to HCM technology, you won't regret it!
Steve Bestvater is the Product Manager for Canada Payroll, Ceridian HCM, Inc., Steve joined Ceridian over 7 years ago as Product Manager for Ceridian Inysnc with Ceridian's Canadian affiliate, Ceridian Canada Ltd., and transferred to working on the Dayforce Payroll product with Ceridian HCM, Inc. in 2012.
Prior to joining Ceridian, Steve worked in both marketing and product management roles with a variety of technology organizations in both Vancouver, British Columbia and Winnipeg, Manitoba. He resides in Winnipeg, Manitoba with his wife, son and daughter. As an alumnus of North Dakota State University, he was sad to see that the Bison did not qualify for this year's National Championship tournament.
Source: https://ceridianblog.wordpress.com/2016/03/15/3-reasons-its-important-to-go-all-in-with-your-hcm-solution/
Publish Date: March 15, 2016 5:00 AM
---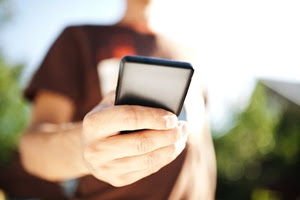 As many in the human capital management industry have come to understand, a key part of the job is looking for ways to better manage employees with technology that is constantly advancing. Business success is all about efficiency – if you can get more done and save more time, you make more money. Business success is all about efficiency – if you can get more done and save more time, you make more money. When you find an opportunity to help your organization improve using new HR tech, you have to explore it.
Nowadays, the name of the game is mobile. People today are glued to mobile technology – smartphones, tablets and the like are omnipresent in our lives. According to the Society for Human Resource Management, that trend is here to stay, and it can have a profound effect on our work lives. Josh Bersin, principal at Bersin by Deloitte, believes this movement will only gain steam in the years ahead.
Mobile has taken over HR
Bersin noted that mobile technology has taken over our whole lives, not just at work – there are more than 6 billion cellphones currently in circulation today, and more than 93 percent of HCM solution providers are making mobile applications a part of their portfolio.
"On a mobile device, we typically view a screen vertically, we swipe and pinch rather than browse, we use our thumbs and we expect location information, sound and photos to be integrated into the apps," Bersin explained. "What this means is that when we rethink our HR apps for mobile use, we have to rethink them from the ground up."
Personal computers are powerful devices, but smartphones and tablets offer intuitive interfaces that many people find easier and more convenient to use. This means there's a unique opportunity to offer employees self-service mobile applications that will have no problem integrating into their daily work routines.
Finding new uses for apps
Bersin elaborated that for HCM leaders looking to redesign the employee experience for their staff members, there will be no shortage of ways to use mobile apps.
"Look at the sensors and information available to mobile devices," Bersin advised. "Consider apps for time and attendance, employee learning, collaboration, phone directories and health and wellness. Employees' phones know where they are, how much they're traveling and, of course, which other employees are nearby. Why wouldn't we rethink all these apps to take advantage of these services?"
All in all, this represents a chance to transform daily life for the modern employee. Employee self-service applications are in demand, and if it helps make your business more efficient and ultimately more profitable, why not dive in headfirst?
Learn more about Dayforce Mobile and how the mobile application puts access to your HCM information in the palm of your hand!
Source: https://ceridianblog.wordpress.com/2016/02/25/mobile-technology-is-transforming-our-approach-to-hcm/
Publish Date: February 25, 2016 5:00 AM