Conversational - ContactCenterWorld.com Blog
Page: 1 | 2 | 3 | 4 | 5 | 6 | 7 | 8 | 9 | 10 | 11 | 12 | 13 | 14 | 15 | 16 | 17 | 18 | 19
While most companies aim to become known for the quality and consistency of their customer service, some fail miserably or don't even attempt to offer great service. The companies known for the worst customer service are - not surprisingly - usually very large companies that have lost track of customers in an endless pursuit of profit.
But research shows that there is a clear correlation between the level of customer satisfaction and the bottom line. It's not profitable to ignore customers' requests and treat them like second-class citizens. Here are some of the companies known for the worst customer service. Have you had a bad experience with any of these businesses?
Companies known for the worst customer service
---
Best Buy
Best Buy, a giant in consumer electronics, was named one of the worst customer service providers in the nation. The company has spoken of plans to revamp and improve their customer service strategies and plans - reportedly to better compete with companies like Amazon - and do offer the "Geek Squad" to help customers install and set up electronics and gear that can be confusing. That's one positive in their column!
United Airlines
Remember Dr. David Dao, a respected doctor who was forcibly dragged off an over-booked United Airlines flight on April 9, 2017? United Express Flight 3411 quickly became a hot topic as people shared disbelief over the inhumane treatment of a doctor who paid for a flight, did not volunteer to give up his seat when it was discovered there wasn't enough room for the flight crew, and was dragged out of the plane by law enforcement, injured as a result. Perhaps the videos taken by fellow passengers were the most shocking part of the story - and earned United Airlines a well-deserved spot in the list of companies with the worst customer service.
Comcast
Calling Comcast (who purchased Time Warner, growing exponentially) customer service resolutions take a while and can be truly frustrating. Along with a difficulty in reaching a helpful team member via phone or email, customers also complain about hidden fees and charges on statements and bills. Taking an informal survey of the worst customer service companies by asking friends, family, and coworkers will reveal this company name quite often.
Bank of America
Bank of America is the 13th biggest company in the world, according to Forbes. Ask any customer of Bank of America how the customer service is, and you'll hear lots of complaints - it's hard to reach a live person, policies are strict and not customer-centric, fees and hidden charges appearing on statements, etc. Recently the bank announced they'd be lowering the threshold for people applying for loans and benefits, so their customer service could soon improve.
AT&T
AT&T is the second-largest phone carrier in the nation (Verizon is number one), but it still took the number one spot for the companies with the worst customer service. AT&T users report difficulty in reaching a live human being when calling customer service or support. A merger with DirecTV could exacerbate this issue as the company grows even larger.
Source: https://www.conversational.com/companies-known-for-the-worst-customer-service/
Publish Date: February 23, 2018 5:00 AM
---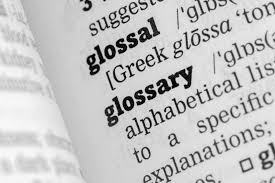 Whether you're using a virtual receptionist or just learning more about the industry, it's helpful to have a glossary of common virtual receptionist terms. Most terms are pretty self-explanatory, but understanding the nuances of call transfers and call forwarding can be a bit of a challenge.
Learn more about the industry to make the most of virtual receptionist (VR) services and more fully utilize the capabilities of your VR. Check out the glossary of virtual receptionist terms below!
Glossary of Virtual Receptionist Terms
---
Answering Rules
Answering rules are the user's capability to set preferences for the way calls are answered and handled on their behalf by a virtual receptionist.
Answering Service
An answering service is a company that provides a call answering service to business clients. The term answering service is sometimes used interchangeably with virtual receptionist. Answering services are sometimes staffed by live call answering specialists, but the term can also refer to automated call answering services.
Call Completion
Call completion is the status of a call that successfully went to voicemail, was transferred, queued, or handled in any way other than direct communication.
Call Forwarding
Call forwarding is the function that allows you to send phone calls to a different telephone number or voicemail box, just like email forwarding allows you to send emails that come to one address automatically to another. When a person's cell phone rings in sync with their office phone, that's call forwarding in action.
Call Hold
The call hold function refers to placing a call on hold without disconnecting the call. After the hold button is pressed, the caller hears silence, hold music, or recorded promotions (depending on what you've set up with your virtual receptionist provider). Once you're ready to rejoin the call, press the hold button again to return.
Call Routing
Call routing is the act of directing phone calls to a certain number or extension based on standing answering rules (see above) set by your company.
Call Patching
see Call Transfer
Call Screening
Call screening allows you to choose whether or not to accept an incoming call. A virtual receptionist answers the call, gathers pertinent information from the caller, and presents you with that information before connecting you to the call. You can choose to take the call, reject the call entirely, have the receptionist take a message, or send the caller to voicemail. While caller ID can accurately identify the phone number of the person calling, it cannot reveal their intentions or the content of their inquiry like call screening can.
Call Transfer
Also known as Call Patching. A call transfer takes place when an incoming call is redirected to another phone number or extension. Call transfers are different from call forwarding because forwarding happens automatically when an incoming call is received and transfers are manually done upon receipt and answer of an incoming call.
Forwarding
Forwarding is a bit different from Call Forwarding. When an incoming call is received but goes unanswered for a period of time you pre-define (say, 3 rings), it will be redirected automatically to a telephone number you specify. This feature helps users ensure no calls are missed.
Hold Music
Hold music refers to music that is played for a caller when they are placed on hold. Hold music is usually a digital music file the virtual receptionist provider sets up on your behalf to play for callers on hold. You are able to choose the hold music you'd like with certain providers. Hold music is proven to be more pleasant for callers than silence.
Local Number
A local number is a telephone number that features region-specific digits that you select. A VoIP provider will usually provide a large list of possible local phone numbers for you to choose from. A local number becomes the official phone number for your business. Local numbers are available free with any plan from Conversational.
Toll-Free Number
A toll-free number is usually available for a small additional cost (at Conversational, it's $9.95) and begins with a toll-free prefix like 800 or 855. Vanity numbers are toll-free numbers with letters replacing numbers, i.e. 1-800-FLOWERS
Virtual Office
A virtual office does not operate from a traditional, commercial office setting. A virtual office may use a virtual receptionist to create a sense of unity and centrality for the office, which may be dispersed across a city, country, or internationally. Virtual offices may have P.O. box addresses or use the home address of the owner and usually have local or toll-free telephone numbers to appear more professional.
Virtual Receptionist
A virtual receptionist is a call answering specialist who performs the same duties an on-site receptionist would while working from a different location and on a more flexible basis. Calls, appointments, and messages are handled remotely and delivered to the recipient in the manner they prefer - by phone, email, or text message. Virtual receptionists cost around $120-$400 per month depending on the provider you select. You can try a virtual receptionist free for 30 days by signing up for our free trial.
Voicemail
A voicemail message can be left for a recipient who did not answer a call. Voicemail is an electronic means to send, receive, and store voice messages.
Voicemail to Email
Voicemail to Email refers to the ability to have voice messages quickly delivered to your email inbox as audio files.
Warm Transfer
A warm transfer refers to a transfer where the answering party (such as a virtual receptionist) collects pertinent information from a caller, delivers that information to the intended recipient, and if approved, transfers the caller to the recipient.
---
See anything missing from our glossary of virtual receptionist terms? Let us know by leaving a comment!
Source: https://www.conversational.com/glossary-of-virtual-receptionist-terms/
Publish Date: February 21, 2018 5:00 AM
---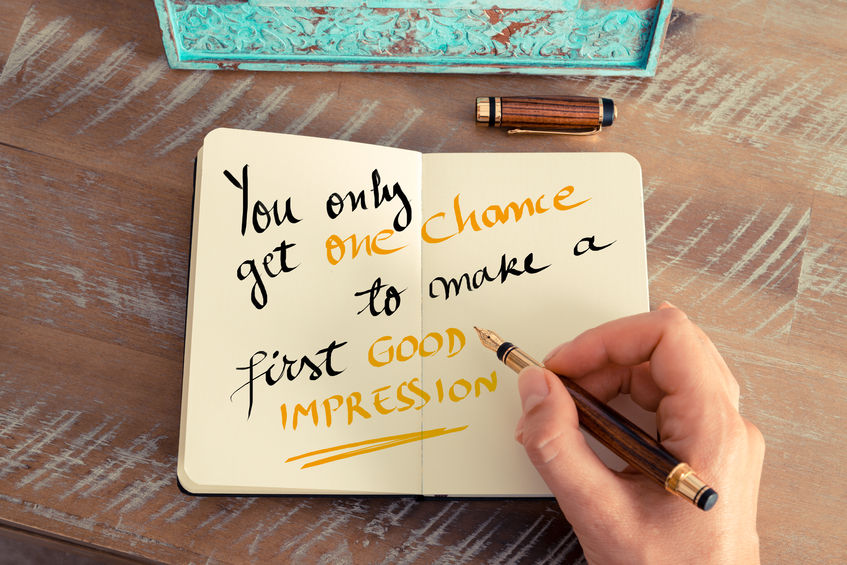 Things that are out of the ordinary stand out in our minds. If you are interested in leaving a lasting impression with customers, you have to do something extraordinary. That's not nearly as intimidating as it sounds, because as you may know, many businesses offer sub-par customer service.
If you can do better than your competitor service-wise, you can win more loyal customers and leaving a lasting impression.
To keep your business top-of-mind for your customers, leaving a lasting impression is the key. Here's how you can ensure you leave a great impression and encourage your customers to keep coming back.
Leaving a lasting impression with customers
It all starts with a plan. What would impress your customers? What do they ask for? How could you surpass their expectations? What are your limitations? These points need to be considered as you re-build your customer service plans and strategies.
Note their wants and needs
Say your audience is made up of small business owners who have not yet hired an employee. You can probably surmise that this group of people is pressed for time, looking for ways to lighten their workload, or is possibly interested in outsourcing certain task groups. They want: More time, a lighter workload, and higher profits. Can you give that to them? Probably not.
But keeping these wants in mind, you can tailor your efforts to help your customers save time and work smarter. Streamline processes so interactions with your company are short and sweet. By knowing what your customers want before they tell you, you take a step toward leaving a lasting impression.
Use your experiences
We've all had a great customer service experience somewhere along the line, though they may not happen as frequently as they should. Take your own experiences as a customer in account as you determine ways to leave a lasting impression with your customers. What stood out to you? How have employees and companies weaved their way into your heart in the past? Can you duplicate or replicate those conditions for your own customers to create a lasting impression?
Determine limitations
Every company faces limitations, and yours is no exception. What's holding you back from providing the absolute best service? It could be a lack of staff, unfriendly staff, mass disorganization, low funds, limited channels of communication, and more. Find out what your company's limitations are and do something about them.
Get rid of rude staff members that may be turning customers away dissatisfied. Hire an answering service to ensure you never miss another call. Make sure you have multiple channels of communication available for customers who need to contact your business.
---
Leaving a lasting impression with customers is easier than it sounds. Find out what your limitations are - why you haven't been providing great service in the past - and use your own experiences to determine some great ways to go the extra mile for your customers.
If you're strained for time and feel like your customer service efforts are slipping, try a 30 day trial with a virtual receptionist absolutely free. You'll ensure that every call is answered, every lead is qualified, and every message is delivered directly to you. There's no obligation to sign up after your trial is complete, so sign up now and start your 30 day trial today!
Source: https://www.conversational.com/leaving-a-lasting-impression-with-customers/
Publish Date: November 29, 2017 5:00 AM
---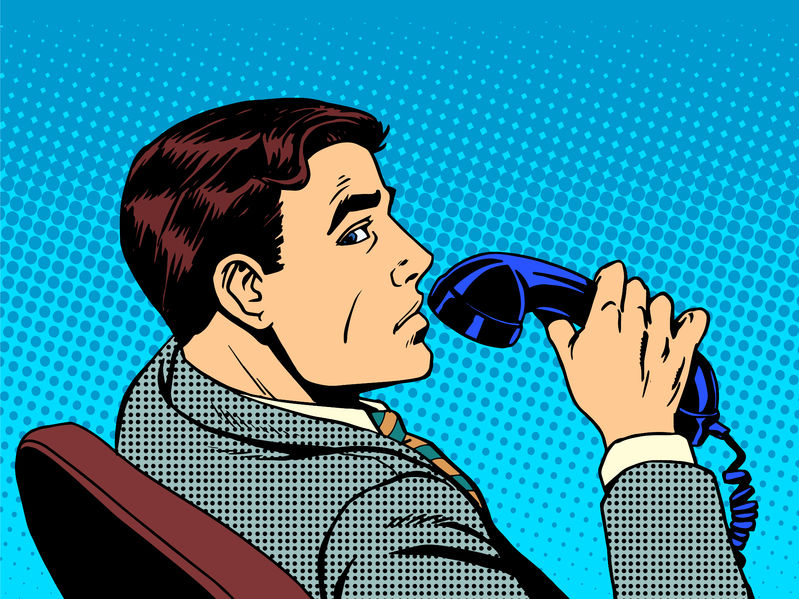 If you're a solopreneur and you're the one answering your business phone, this post is for you. Going into business by yourself is certainly an undertaking, but it's far from impossible.
The key to making it work is delegating time-consuming tasks to third party providers or freelancers who can lighten your workload while ensuring no task goes ignored.
As the owner of your business, answering your business phone is a bad idea for a few reasons. Find out why below.
Why You Should Stop Answering Your Business Phone
When you own a business and you're working to get it off the ground, it's natural to start off wearing every hat within your company - receptionist, accountant, salesperson, customer service representative, etc. At first, your budget is limited and hiring full-time employees can be daunting.
But acting as your own receptionist and answering your business phone can actually hurt your business and productivity.
Kills productivity
First, each phone call that you take, no matter how short, is a distraction from your work. Distractions take an average of 23 minutes to recover from, so if you take just 5 phone calls per day, that's nearly 2 wasted hours spent just recovering from distractions!
Looks unprofessional
Answering your own phone doesn't look very professional. If you absolutely must answer your own business calls, don't introduce yourself as the owner - simply offer your name and the name of the business. While you might think callers would be impressed to know that they're speaking with the owner of the company, that's not usually the case. Answering your own business phone looks a bit unprofessional, and while it won't necessarily deter customers, it won't create the right impression.
Makes your company appear smaller
Speaking to a customer service representative or receptionist makes a caller feel like they're dealing with a legitimate business. Speaking to the owner or CEO of a company - especially if the contact number is a cell phone number - has the opposite effect. It makes your company appear smaller. It lets callers know that you're probably the only employee at your business, and although the solo business model can work just fine, it doesn't really inspire confidence in consumers.
Takes up valuable time
As a business owner, there are countless tasks on your daily to-do list. When you add answering your business phone to that list, things get harder. As we mentioned above, not only does the time you spend on the phone add up at the end of the day, but so does the amount of time you spend recovering from each distraction. If you receive regular phone calls or have a high call volume, you might find yourself glued to the phone all day and unable to take care of other, important core tasks.
A cost-effective solution
With all this in mind, there is a cost-effective solution available. A virtual receptionist answers phone calls on behalf of your business, making you appear like a larger and more professional company. This improves your reputation with your customers and potential clients.
A virtual receptionist uses a custom script that you approve when answering your phone and greeting your callers. They can help you:
Promote special deals and discounts at your business
Ensure no call is missed and every customer speaks to a real person
Take messages for you and deliver them via email
Take and manage your appointments
Offer basic customer service to your callers who need immediate assistance
We know that signing up for a virtual receptionist can be a bit intimidating - after all, most business owners have never used a remote receptionist or allowed someone else to represent their business over the phone. That's why we offer a free 30 day trial of our service for new clients. We want you to take one month to try our service so you can be sure it's right for you before you sign up. You'll get 1,000 free receptionist minutes when you sign up for our free 30 day trial, and you can start immediately. Click the blue button below to sign up!
Source: https://www.conversational.com/why-you-should-stop-answering-your-business-phone/
Publish Date: November 13, 2017 5:00 AM
---
A customer can have many options available to them as far as reaching a company's customer service department or representative, but many times, the choice comes down to a customer service phone call vs email. Between a phone call vs email, which channel is preferred by customers, and does one have a faster resolution time than the other?
Customer Service Phone Call vs Email: What's Preferred?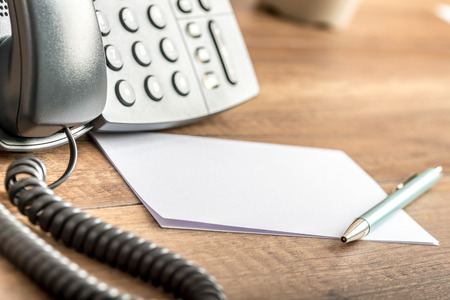 Comparing a customer service phone call vs email starts with the speed of resolution - how fast the customer's issue can be resolved. While email may at first seem faster than a phone call, the total resolution time is higher due to the nature of this channel of communication.
A customer writes an inquiry by email and hits Send. You receive it, but may not check your inbox right away. When you see the email, it takes time to formulate and send your response. A day or more could pass in between replies.
Compare that to the efficient nature of customer service phone calls, which take place as soon as the customer calls the company and poses his or her question.
Because the phone offers instant communication rather than delayed responses like email, the issue or question can be resolved immediately without sitting in an inbox to be opened. That creates higher customer satisfaction and frees up you and your employees' time to deal with other issues or tasks.
In favor of phone calls
The Harvard Business Journal wrote an enlightening piece on the subject titled 'Don't Send That Email! Pick Up the Phone.' In it, author Anthony Tjan outlines 3 ways the phone beats email for professional usage. The 3 points he outlines are:
It is hard to get the emotional intelligence right in emails
Email and text often promote reactive responses
Email prolongs debate
Emailing just doesn't substitute for a phone call and makes it very easy to misread or misunderstand the intention or meaning of another's statements. In most cases, Tjan argues, making a phone call instead of emailing makes the most sense.
Research agency eConsultancy completed a study of U.S. customers' preferred support channels. These were their findings (participants were free to choose more than one option):
61% said PHONE
60% said EMAIL
57% said LIVE CHAT
51% said FAQ
34% said CLICK TO CALL
Calls are king
The phone was the most preferred channel of support among participants, though by a very slim margin. But aside from being customers' preferred channel, the phone is better for your business, too. As ConversionSciences succinctly put it, "Calls are king."
Phone calls are 10X more likely to lead to a sale
57% of people automatically consider email spam unless directly relevant to them
61% of mobile searches result in a phone call
52% of mobile ad clicks result in a phone call
Inbound calls are 15X more likely to convert than web leads
Source: https://www.conversational.com/customer-service-phone-call-vs-email-whats-preferred/
Publish Date: November 9, 2017 5:00 AM
---
You may know about a lot of the tasks a virtual assistant can accomplish - answering the phone, delivering messages, calendar and appointment management, etc. are all common virtual assistant features. But some of our creative clients have come up with interesting, surprising ways to use virtual assistants - these are so neat, we wanted to share them with you!
Here are 3 surprising things virtual assistants can do. Whether you've been working with a virtual assistant for months or have just signed up, these tips can be great inspiration as you determine what tasks you'll need your VA to help with. Feel free to "steal" these ideas and start using your virtual assistant's services in new and unique ways!
3 surprising things virtual assistants can do
---
1. Manage your personal calendar and schedule.
Many people assume a virtual assistant can only help with business or work-related events and happenings, but that's not the case with Conversational! Our virtual assistants can help you manage both your work and personal calendar and schedule to ensure there's no overlap and that no event or obligation is forgotten. From your daughter's gymnastics meet on Wednesday to your shareholder meeting on Friday, your virtual assistant can help you stay on top of important dates and times so you don't miss anything essential. You can ask you virtual assistant to:
Reach out to confirm plans with friends or family
Add new events to your calendar as you request
Remind you of upcoming events at a set time
Return RSVPs and accept invitations for you
2. Make reservations for you.
Just because a virtual assistant isn't in the office with you doesn't mean they can't step fully into the assistant role! Your virtual assistant can make reservations for you easily. Just provide her with the name of the restaurant, the address, the number of guests, and the time you'd like to reserve a table for. She will call the restaurant and make the reservation on your behalf, then confirm that reservation with you and add it to your calendar.
You can also have your virtual assistant send confirmation of the reservation to the other members of the party who will be joining you.
3. Place orders and shop online for you.
If you've got some online shopping to do for a family member's upcoming birthday or the office supply of Keurig is running low, you can ask your virtual assistant to take care of these orders for you. Simply provide your virtual assistant with the information for the credit card or PayPal account you'd like to use for the transaction and make a note of the item number or description you'd like ordered.
Your virtual assistant can place that order and either keep your card information on file securely for later purchases or destroy the card information immediately based on your instruction.
The things virtual assistants can do aren't limited to answering phones and taking messages. A virtual assistant can be more like a personal assistant than many people realize! By letting your assistant take your calls, make reservations for you, handle your online shopping, and manage your personal calendar and schedule, you'll be better organized and have more free time than ever!
Check out our virtual assistant plans here and learn more about pricing, included features, and more.
Source: https://www.conversational.com/3-surprising-things-virtual-assistants-can-do/
Publish Date: November 7, 2017 5:00 AM
---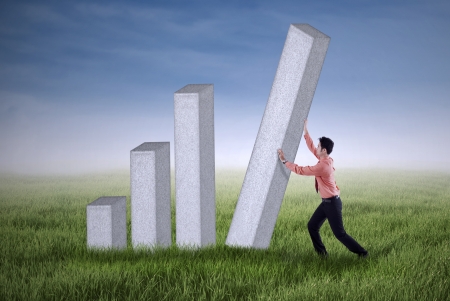 Boosting growth in a small business usually requires a significant investment. But in order to truly grow your business in a scalable manner, you must find ways to increase your output or efficiency without in turn increasing your costs and overhead. In fact, that's the main difference between growth and scaling - the amount of investment required to create growth.
Boosting growth with a virtual receptionist has become a popular and efficient option for business owners because virtual reception services are much more cost-effective than traditional receptionist salaries and have a major hand in promoting business growth.
If you find a virtual receptionist provider with the right features, you can begin to make your intake process more efficient, collect more leads, win more loyal customers, streamline your appointments, and take back the time you would've spent answering the phone each day. More information on boosting growth with a virtual receptionist can be found below.
Boosting Growth with a Virtual Receptionist
---
Improve your intake
A quality virtual receptionist provider will help you improve your intake process. A virtual receptionist can handle your intake by getting the client's information as you request and adding them to a spreadsheet or tracker for your convenience. This is a more organized approach that can save you time and prevent you from missing out on lucrative prospects!
Collect more leads
You'll collect more leads in general when you rely on a virtual receptionist to answer the phone. Ensuring that no calls go to voicemail means more leads are able to reach you in a timely manner - and that means more clients for you. Collect more leads by allowing a virtual receptionist to answer the calls you can't get to and taking down pertinent information.
Build customer loyalty
Having a reliable virtual receptionist answering your phone will also help build customer loyalty. When a customer knows a friendly, live person always answers the phone when they call your company, it improves your reputation with customers and makes them more likely to seek you out again in the future. Our receptionists often build connections with clients and callers they regularly speak to, and this goes a long way in creating those valuable loyal customer relationships!
Streamline your calendar
A virtual receptionist can help you streamline your calendar, another method of boosting growth. If your appointments and meetings are scheduled poorly (or not at all), you've likely already begun to experience the negative effects. Having an organized planner or calendar will help you find extra time throughout the day that can be used productively. It will also ensure you don't miss appointments or schedule meetings on the wrong day. Appointment scheduling and calendar management are offered free with any Conversational virtual receptionist plan.
(P.S. There's a button to start a free 30 day trial with our virtual receptionists below!)
---
Boosting growth with a virtual receptionist is simple, cost-effective, and so beneficial for small businesses. Click the button below to start a free 30 day trial with our virtual receptionists - includes call answering, warm transfers, a local phone number, message taking and delivery, and voicemail boxes!
Source: https://www.conversational.com/boosting-growth-with-a-virtual-receptionist/
Publish Date: May 22, 2017 5:00 AM
---
Creating good content takes a considerable amount of time when done properly. Is it a waste of time to create content about the basics in your industry? Absolutely not. It's worth it to spend time creating content that answers common questions. It may seem obvious to an expert in the industry, but what about a typical consumer without experience in the field? What about someone who is on the fence about buying your service or product and just wants to achieve a fuller understanding of something before hitting Buy Now?
It's worth it to go back and cover all the basics on your website and blog - even those that seem too basic - to ensure you don't have gaps in your content and that you can fully answer the questions of organic searchers that land on your site.
Creating content that answers common questions benefits both you and the customer in different but complementary ways - it's easy content for you to create, and it's easy information for your customers to digest and learn. We'll show you how to start creating content that covers the basics below.
How to Create Content That Answers Common Questions
---
Find the common questions
First, you need to find out what the common questions in your industry are. You can use your own knowledge and experience to start your list, but you'll need to rely on a search engine or specialized tool to get a complete idea of the Frequently Asked Questions in your industry.
What are people searching for when they have questions? What are people typically confused about? Is there a theme to the questions being asked? These are things you need to find out as you start creating content that answers common questions.
Examples of blog posts answering common questions:
Phone Etiquette 101: Taking a Message
What is a Warm Transfer?
Virtual Receptionist vs Virtual Assistant: What's the Difference?
Look for gaps in existing content
Now that you've found the most commonly asked questions in your industry, it's not quite time to start creating content that answers those questions yet. You need to turn your attention back to the search engines to do this step: Looking for gaps in existing content. Search using some of the terms you identified in step 1. You'll notice that there are either tons of high-level articles on the topic or that there aren't many.
Use your judgement to determine how likely you will be to land on page 1 of the search results with a blog post about a basic question or FAQ - if there is already lots of great content out there that answers that question, move on to the next one on your list or find a new way to present the question. Don't just repeat content that is already available, as it will just be buried in search results and won't get the attention of your audience.
Related: How to Create Content for Each of the 5 Stages of the Buying Process
Create the content in an easily digestible format
After taking the time to identify the informative content your audience is looking for and finding gaps in the currently available content on the topic, it's time to create the content in an easily-digestible format. Lists, galleries, Q and As, and more are great choices for delivering content that covers the basics.
If a person wants to visit your site to learn more about the industry, you should make it easy for them to access and learn that information in order to give yourself the best chance of landing them as a customer.
Use these tips to create content that answers common questions, and watch how your website visitor numbers and average time spent on site increase!
Source: https://www.conversational.com/create-content-that-answers-common-questions/
Publish Date: April 26, 2017 5:00 AM
---
How do you handle wait times for customers on the phone? Many businesses and organizations simply place the caller on hold when the person they're trying to reach isn't available right away, when it will take a few minutes to pull up information or find answers to caller questions, or when there are lots of simultaneous calls coming in. New research shows that putting customers on hold may be a mistake if the hold time is more than a few minutes.
Customers prefer a callback, or receiving a call back from the company once someone is available, instead of waiting on hold. In the study cited, 63% - nearly two-thirds - of customers said they'd rather get a callback than wait on hold.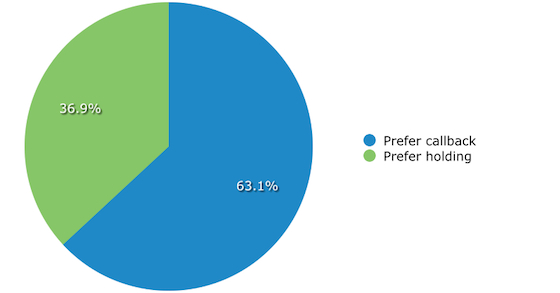 Why do customers prefer a callback?
Why might this be? When a customer has to wait on hold, they can't divert their attention from the phone. It traps them in time, making seconds seem like minutes and minutes like hours. Any second, someone could pick up and resume the conversation. It's an uneasy phone purgatory for customers.
But being able to put down the phone and know that they'll get a callback from your company makes the situation much more pleasant. That seems to be why so many customers prefer a callback - it allows them to pause the conversation, get back to their lives and obligations for a minute, and resume the call when someone is available to help.
Question two on the survey above asked customers about how long they typically wait on hold before they prefer a callback. A majority of the participants stated they'd prefer a callback after waiting 1 to 5 minutes on hold. More than 25% said they'd always prefer a callback to waiting on hold, no matter the waiting time.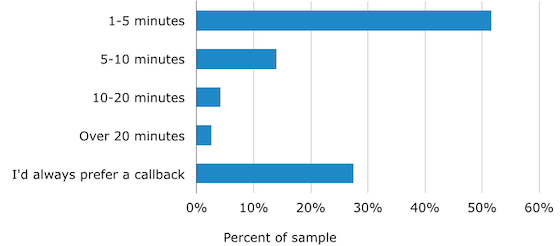 As you can see, the number of customers willing to wait on hold dwindles as the hold time increases. The longer you expect to have a caller wait on hold, the more likely you should offer to do a callback instead. Chances are, they'll appreciate it and consider it a more positive customer service experience.
Make the callback an alternative to holding
While more customers seem to prefer a callback, you can ensure you're not stepping on any toes by offering a callback as an optional courtesy rather than making it policy. Make the callback an alternative to holding, and your customers will appreciate your flexibility. They will see it as a company going above and beyond to ensure their customers are satisfied, and that helps create a great reputation for your business.
Here are a few examples of ways to present the callback as an alternative to waiting on hold:
"I need put you on hold for just a few minutes while I track him down. Would you prefer receiving a callback when Dave is available?"
"It should take about 5 minutes to input this information - would you prefer waiting on hold or receiving a callback?"
"I can either place you on hold for a moment or give you a callback within 10 minutes, which would you prefer?"
Customers prefer a callback to being put on hold, but that doesn't mean that putting customers on hold is obsolete just yet. As long as the expected wait time is less than 5 minutes, most customers don't mind waiting on hold (as long as you play some hold music or special promotions for them to listen to). If the wait will be any longer than that, however, it's probably best to offer the callback option.
Source: https://www.conversational.com/customers-prefer-a-callback-to-being-put-on-hold/
Publish Date: April 24, 2017 5:00 AM
---
When is the last time you dealt with an angry customer? For many that interact with the public on the job, angry customers are an all-too-regular part of business. You can't engage in conflict with customers, no matter how upset they are - your main priority should be to diffuse the situation and help calm the customer down so you can work together to find a more useful solution.
To diffuse conflict with angry customers, you have to be in the right state of mind. That starts with not taking any insults hurled at you personally, but that doesn't mean you should stand by and allow yourself to be berated or threatened by an angry customer. If things reach that point, you should state why the behavior is unacceptable and that it won't be tolerated - then end the exchange immediately. Now - how to diffuse conflict with angry customers!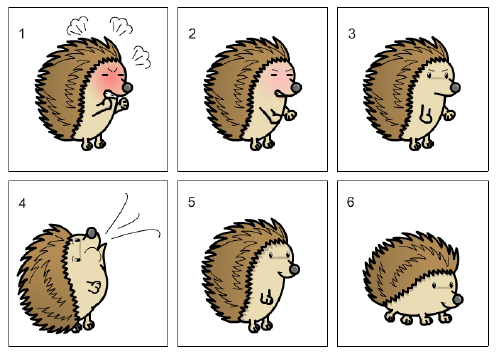 How to Diffuse Conflict with Angry Customers
Remove all traces of animosity from your customer service interactions when you use these tips to diffuse conflict with angry customers. Your customers will find that it's hard to stay angry when the person assisting them is being so polite and helpful!
Diffuse conflict by declining to engage
"You don't have to attend every argument you're invited to." No matter how nasty or provoking the customer is being toward you, remember that they have something you don't: A dog in this fight. You are just the figurehead for the customer to direct anger toward. It's easier to decline to get involved in conflict with an angry customer when you remember that the customer is misdirecting anger toward you and that your role is to diffuse and resolve.
…But be attentive and listen to them vent
While the customer might be using an inappropriate method, their main goal when they anger-dial a company is usually to convey information about what went wrong. If you can be attentive and listen to the customer vent and rant about what went wrong, you can help come up with the right solution to smooth things over. If you simply tune them out, you're no closer to finding a solution or helping calm the customer. It's important to try to help resolve the situation, not just diffuse it.
Speak calmly and clearly
People are surprisingly adept at identifying the mood and tone of others' speech, whether it's in person or on the phone. While being yelled at or insulted is a shocking experience that naturally rouses anger and frustration, concentrate your efforts on keeping your own voice measured, controlled, and calm. You don't have to grovel or be excessively friendly - in fact, an angry customer will see right through that. Just keep the contempt and frustration out of your voice to model the way you'd like to interact with the customer, and they just may follow suit.
Know how to properly apologize
You should know when it's appropriate to apologize to an angry customer - and how to do it. We discussed the importance of using a sincere apology to help diffuse conflict in a recent blog post:
"In order to start effectively apologizing to customers, you must show that you understand the issue at hand, that you're truly sorry, and that you're not making excuses for what went wrong. Never ruin an apology with an excuse. You're taking responsibility for the wrong and taking steps to make things right."
To diffuse conflict with angry customers, you simply have to remain in control of the interaction by gently steering it where it needs to go. That means calming shouting customers and finding ways to work together to find a viable solution. If you can grit your teeth through a little difficulty, assisting a formerly dissatisfied customer can actually be a very rewarding task.
Source: https://www.conversational.com/how-to-diffuse-conflict-with-angry-customer/
Publish Date: April 19, 2017 5:00 AM
---

What are the differences and similarities between virtual receptionists vs traditional receptionists? This is a question we get frequently from potential and new clients. Some already have a traditional receptionist and want to see if the grass is truly greener on the other side; some aren't sure yet if they're going to hire a virtual or traditional receptionist. Some are simply curious.
This post will answer all your questions about virtual receptionists vs traditional receptionists. Let's start with the similarities between the two.
Virtual Receptionists vs Traditional Receptionists: Similarities
Both virtual receptionists and traditional receptionists handle basic administrative tasks: Answering the phone, greeting customers, managing appointments and calendars, and offering basic customer service.
Both virtual and traditional receptionists result in your callers being greeted in a customized manner by a live human being (trust us, this is very important if you want satisfied customers!).
Both virtual and traditional receptionists ensure that you don't have to answer the phone yourself, which can appear unprofessional to callers and make your business seem smaller than it really is.
These are the similarities between virtual receptionists vs traditional receptionists. Now, let's take a look at the differences - this is where it begins to become apparent which option is the most effective and beneficial for small businesses.
Virtual Receptionists vs Traditional Receptionists: Differences
Availability
Availability can differ between virtual receptionists vs traditional receptionists, so keep the following differences in mind.
A traditional receptionist usually works 40 hours per week, Monday through Friday. If a traditional receptionist ends up working more than 40 hours per week, you are legally required to pay them overtime, which can get costly very quickly. A traditional receptionist working in-house will also need to take federally-mandated lunch breaks, 15-minute breaks, sick days, vacations, holidays off, etc. This creates an availability issue that can leave you in tight spot when your receptionist suddenly needs the day or week off.
A virtual receptionist has a schedule based on when you need them available - whether that's after-hours, mornings only, every other weekday, full-time, weekends, or just when your in-house receptionist is taking vacation. Conversational allows you to customize and change your virtual receptionist schedule any time.
Virtual receptionists don't take lunch breaks, 15-minute breaks, sick days, or vacation time. The Conversational team ensures you always have a virtual receptionist available during your scheduled times. The availability of a virtual receptionist can't be matched by traditional receptionists.
Overall cost
Cost is the area where virtual receptionists vs traditional receptionists really differ.
PayScale notes that in October 2016 (the most recent data available) the nationwide average salary for a full-time traditional receptionist was $25,920. That figure does not include the additional cost of hiring a traditional receptionist: Benefits, insurance, bonuses, and miscellaneous costs of having a receptionist use office space and materials for the job.
Additionally, traditional receptionists that work full-time must take a daily lunch break of at least 30 minutes along with two 15-minute breaks throughout the day. It adds up to a lot of downtime that you end up paying for.
While virtual receptionist prices vary widely based on the provider, Conversational's pricing is straightforward and offers some of the best value in the industry. Conversational offers 3 tiered plans to fit any business' need or budget, ranging from $129/month (100 minutes) to $579/month (500 minutes).
And because you pay only for the minutes your virtual receptionist actually spends on the phone (no downtime!), the minutes included with your plan last much longer than you might imagine. Additionally, Conversational offers every new client a free 30 day trial including 1,000 minutes so you can try the service risk-free.
Consistency and reliability
The consistency and reliability of virtual receptionists vs traditional receptionists is noticeable.
Traditional receptionists may be consistent and reliable (depending on who you hire), but as mentioned above, regular issues like sick days, vacation time, high industry turnover rates, and more can make working with a traditional receptionist a bit of a gamble.
Virtual receptionists are trained to be consistent in their work and are reliable. They don't take scheduled breaks, vacations, or even sick days without ensuring another virtual receptionist on the team is there to answer your phone calls. They'll answer the phone with the greeting you customize each and every time your phone rings. They'll be available during the hours and times you've outlined - no matter what. That's reliability at it's best.
Virtual receptionists vs traditional receptionists may have a few similarities, but they have more differences. Comparing these two versions of the same administrative position is helpful in determining if you'd prefer working with virtual receptionists or traditional receptionists.
We encourage you to try our virtual receptionist service free for 1 month to help you make a decision. Click the button below to start your trial including 1,000 minutes!
Source: https://www.conversational.com/virtual-receptionists-vs-traditional-receptionists/
Publish Date: April 17, 2017 5:00 AM
---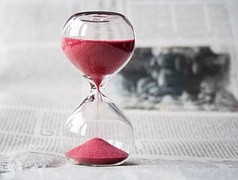 When is the best time to make business calls? New research is showing us that depending on the nature of the call (sales calls, returning calls, etc.), how quickly you return a call matters much more than the time of day.
That's not to say that you'd ever want to make a business-related call at 9:00 pm or 6:00 am; the goal should be to get back in touch with the prospect or caller as soon as you can during normal business hours.
If a prospect gets in touch with you via your website contact form or leaves a message on your voicemail, don't wait for so-called "optimal calling hours" before getting in touch. Prospects appreciate speed, and it's simply makes more sense - the longer you wait, the more vendors or providers your potential client has time to contact. You can be sure that they won't be waiting to contact the lead, so neither should you.
The art of the fast follow-up
Did you know that a fast follow-up is the number one driver of sales conversions over the phone? Remember to "strike while the iron is hot" - when your product or company is still top of mind with your lead and they have only contacted you moments ago - to increase your chances of landing a sale.
"Prospects that received a call within one minute of their initial inquiry were 391% more likely to convert than those called any time after that." - Velocify CEO Nick Hedges
That's right - prospects are nearly 400% more likely to convert if you simply get back in touch with them right away! You'll have the "WOW" factor on your side as well. Your prospect is likely to comment on how quickly you responded and let you know that they're pleased about it. If you close the sale, you can be sure it's because of the art of the fast follow-up!
The best time to make business calls
But when is the best time to make business calls if you're not following up with leads, but rather pursuing a new client or making a call for another reason? You may want to look at the optimal calling hours to have the best chance of reaching your target at a convenient time.
The best time to make business calls is (obviously) during the work week, Monday through Friday, around 4:00 pm - 4:30 pm.
Keep in mind that Mondays are often a little busier for professionals, while Friday can be a tricky day because so many people are already in a weekend mindset around 4:00 pm on Friday. Aim for calling around 4:00 pm any other weekday - Tuesday, Wednesday, or Thursday - for the best chance of reaching the person you're calling.
Source: https://www.conversational.com/when-is-the-best-time-to-make-business-calls/
Publish Date: April 17, 2017 5:00 AM
---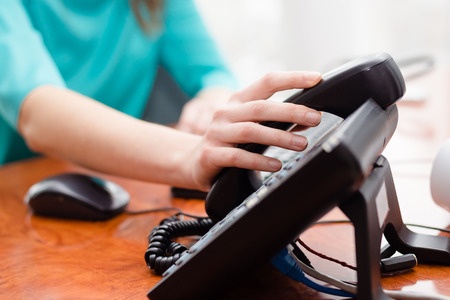 Phone greetings may seem menial, but they can make or break your customer service interactions over the phone. The way you answer the phone and greet your callers sets the tone for the rest of the interaction, making it an important cornerstone of your customer service strategy. If you're having trouble coming up with phone greetings that engage callers, this post will outline 4 ready-to-use greetings that you can start using right away to better engage your callers.
Before we get into that, let's take a look at the anatomy of a professional, engaging phone greeting. Phone greetings that engage callers are typically made up of at least 3 core components:
The company name
The name of the person answering
A polite inquiry (How are you today? or How can I help you?)
If these core components are in place, it's hard to go wrong. However, one exception is the tone of voice you use when greeting a caller. Even if you go down the list and offer your company name, your name, and a polite inquiry, if you're speaking in a rushed or monotone voice, you'll lose your chance to engage your caller.
It's so important to speak in a friendly, calm tone of voice on the phone. Without facial and body language cues, your voice is the only thing that can truly convey your feelings toward the customer - the last thing you want to do is make it seem as though your customer is annoying or bothering you!
One more quick tip - if you smile when you speak to customers on the phone, it goes a long way. Not only does having a smile on your face lift your own mood, it's also apparent to callers. Studies have shown that callers can easily identify when someone is smiling while speaking on the phone; the muscles used to smile create small but noticeable changes in your vocal inflection. Callers love knowing that you're happy to help them, and that's the best way to start engaging your callers.
4 Ready-to-Use Phone Greetings That Engage Callers
These greetings are in order from the least formal to the most formal. Use your discretion in determining which greeting(s) would be appropriate for your business.
Remember: Greetings that are used for specialty phone lines, such as customer service or a help desk, should reflect that in their content. Some of the greetings below may not be appropriate for those situations and can sound forced if used in the wrong context.
1. This is [NAME] at [COMPANY], thanks for calling! What can I do for you?
This is the least formal phone greeting on this list. It's just right for most B2C companies and is best delivered in a cheerful, positive tone of voice. Don't forget to smile!
2. Good [TIME OF DAY]! Thanks for calling [COMPANY]. I'm [NAME], how can I help you?
A bit more formal because of the addition of Good morning/good afternoon/good evening, still kept informal by using 'thanks' and 'I'm' instead of 'Thank you' and 'My name is.' It's a good choice for most B2C or B2B companies.
3. You've reached [COMPANY], this is [NAME], how may I help you today?
Drop the mention of the time of day and replace it with the more professional "You've reached" to up the formality on this phone greeting. Replace the can with may in how may I help you today, and you're set. This greeting is appropriate for any business, B2C or B2B.
4. Thank you for calling [COMPANY]. My name is [NAME], how may I assist you?
Finally, the most formal greeting on this list replaces "help" with "assist" and thanks the caller for getting in touch with your company. It's not overly cheerful and manages to remain more neutral, but if delivered in a positive, friendly tone of voice, it goes a long way in engaging callers.
---
Phone greetings that engage callers are polite, informative, and above all, professional. They tell your callers that they've reached the right company, give them a solid point of contact in case the call is disconnected or they need to reference the call later, and offers a polite inquiry that shows you're ready to help the customer right away. Phone greetings that engage callers can start your customer service interactions off on the right foot and ensure you have better customer relations - start using one of these ready-to-use phone greetings that engage callers today!
Psst…want to have a virtual receptionist answer your business phone with a custom greeting? Try our 30 day free trial and see what you've been missing out on!
Source: https://www.conversational.com/4-ready-to-use-phone-greetings-that-engage-callers/
Publish Date: April 14, 2017 5:00 AM
---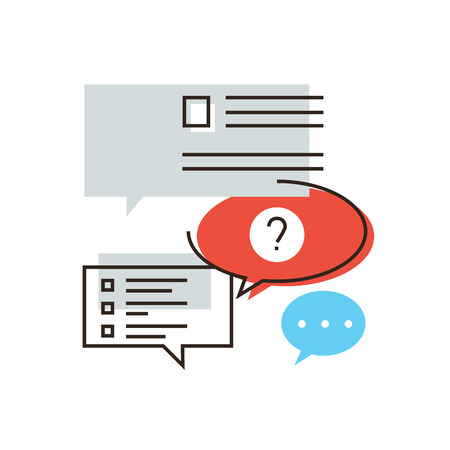 Your company blog should be a place your customers and potential customers can come for information, answers to questions, and maybe a little entertainment.
Making your blog a customer service channel is easier than you think - all you have to do is create content that answers specific questions your customers might have about using your service or product.
Sure, a well-written FAQ page can cover most of these questions in reasonable depth, but not in the way a blog post can. When you make your blog a customer service channel, you create content about your product or service that is both detailed and easy to digest.
Making your blog a customer service channel starts with finding out which questions your customers have about using or making the most of your product.
What do your customers want to know about your product?
Before you can design content to answer questions, you have to know what questions are already on the minds of your customers. Your past customer service inquiries are a great place to start. Check past emails, website form submissions, and social media messages and mentions to see which questions your customers most commonly have about using your product.
Make sure you cover the basics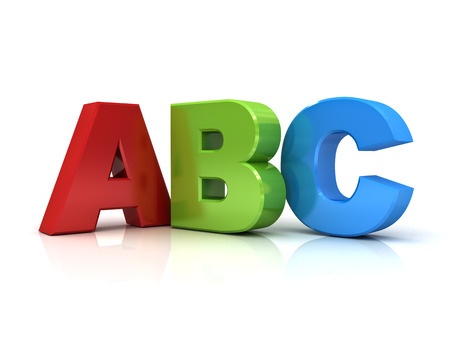 Then, go a little deeper. Think about your product or service as a new prospect might. Write down all the questions you'd have - even the ones that seem trivial or basic.
Answering these questions in blog post form can drive considerable traffic to your website and help you become an online authority on that topic in addition to providing your existing customers with an additional channel to get help or answers.
This approach can be really helpful on days when content creation is difficult - there's always a basic how-to or feature description to write!
Provide easy avenues to additional support
While making your blog a customer service channel covers many of the questions a customer might have about using your service or product, there will always be scenarios where a customer will need additional support from a live human being instead of a blog post. You should provide easy avenues to additional support in your blog posts and throughout your website to make it simple for customers to get the help they need without searching around or losing interest and leaving.
You can add live chat support pop-out options on the edges of your page to provide an additional customer service channel. Make sure your company phone number, help desk (if applicable) number, address, email address, and FAQ page are easily reached from every part of your website.
---
Making your blog a customer service channel is a smart technique that not only helps customers get answers without having to directly contact customer service, but also helps you improve your site's SEO and drive new, targeted traffic to your blog. Start turning your readers into customers by answering both in-depth and basic questions about your product, service, and industry on your blog!
Source: https://www.conversational.com/making-your-blog-a-customer-service-channel/
Publish Date: April 7, 2017 5:00 AM
---
Our clients think of us as the phone etiquette experts. After years of handling calls with a myriad of customers, we've discovered the keys to being professional, polite, and positive on the phone. This is part of our Phone Etiquette 101 series where we cover topics and common scenarios where the proper phone etiquette may be in question.
Upselling without being pushy on the phone means striking a delicate balance with your customer. Using only verbal cues, that can be difficult to do. We are going to show you how upselling without being pushy is possible - and how you can do it with panache.
Phone Etiquette 101: Upselling Without Being Pushy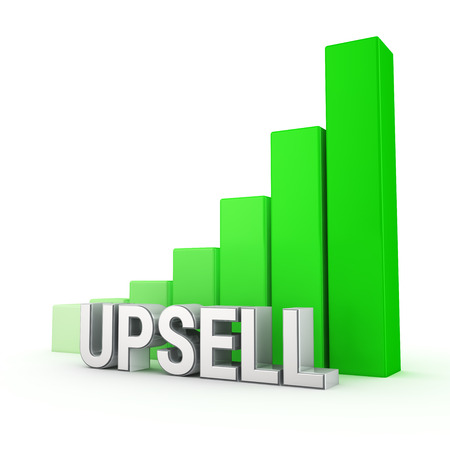 Selling over the phone requires special consideration and a careful approach. In person, people usually feel socially 'required' to at least hear your pitch or offer their reason for not being interested. Over the phone, a prospect can easily say no or hang up if they're not interested without having to offer a reason why or even listen to your pitch.
To score the most sales and have the most success with upselling on the phone, you have to learn how to be persuasive without being pushy. You have just a few seconds to grab your prospect's interest before they tune you out and decide they're disinterested, so it's important to make the most of those seconds.
One way you can get your foot in the door and go for the upsell is to make your prospects feel special by creating the illusion of scarcity.
Special means scarce, scarce means valuable
Getting a customer to purchase more than they set out to is going to require some tried-and-true upselling techniques. One of our favorites is using scarcity to create value. You can do this by letting your customer know that they are part of an exclusive group when introducing an upsell product or service.
Example: "By the way, I wanted to let you know - customers who have been with us for 1 year or more are eligible to try our Pro service at a 50% discount for 6 months."
Sharing secrets earns you clients
Starting friendships and earning clients are quite similar in theory. The same actions that create intimacy and build trust and closeness in friendships apply to earning clients as well. One act that has solidified friendships and business relationships throughout history is sharing secrets.
Whether they're trade or industry secrets, company success secrets, or even glimpses of failures and lessons learned, sharing secrets fosters a deeper connection between two people or entities and opens the door for you to make a sale. Telling a prospect a beneficial promotion or item "just between you two" can create a sense of importance and urgency, two things that are essential in upselling on the phone.
Example: "We've had dozens of clients swear by a toll-free number for increasing both online and phone sales - it's only $9.99/month as an add-on to your plan and makes your brand look so much more professional."
Read between the lines
Your prospect is telling you more than their words are saying when you're on the phone - you just have to know how to listen. If you can get your prospect to talk to you in detail about a problem they're having, you can find ways to build a package or upsell an item or service that will solve those problems for them. You can't do that unless you're dedicating most of your time to listening, not actively selling.
Once you've got the information you need about your prospects' challenges and problems, you can switch to the role of actively selling without being pushy. Now that you know precisely what they need, it won't seem pushy when you offer a tailor-made solution.
---
Phone etiquette involves paying careful attention to social rules and norms while interacting with callers, and so does upselling without being pushy. Professional phone etiquette skills are essential for business owners, managers, and employees to possess. If you're not happy with the phone etiquette skills of your team, consider giving a virtual receptionist a try free for 30 days!
Source: https://www.conversational.com/phone-etiquette-101-upselling-without-being-pushy/
Publish Date: April 5, 2017 5:00 AM
Page: 1 | 2 | 3 | 4 | 5 | 6 | 7 | 8 | 9 | 10 | 11 | 12 | 13 | 14 | 15 | 16 | 17 | 18 | 19