Conversational - ContactCenterWorld.com Blog Page 10
Page: 1 | 2 | 3 | 4 | 5 | 6 | 7 | 8 | 9 | 10 | 11 | 12 | 13 | 14 | 15 | 16 | 17 | 18 | 19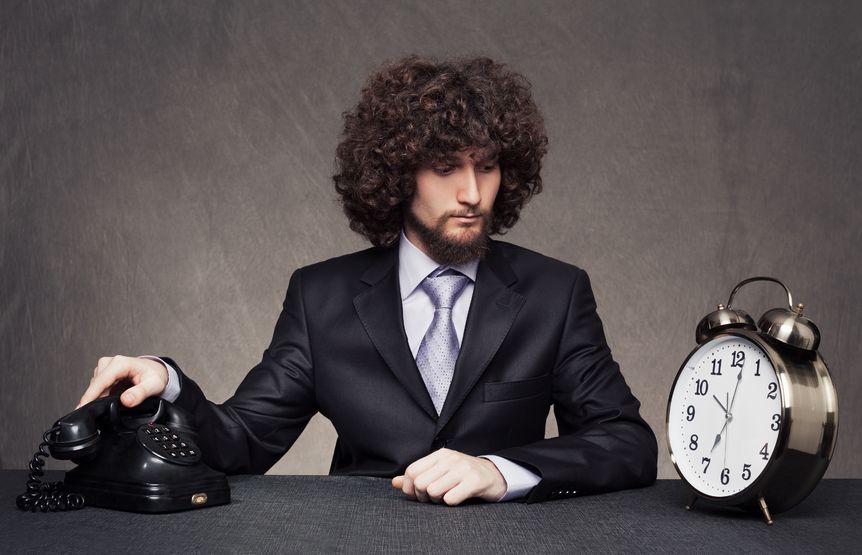 Call answering service providers are notorious for plugging their own products and blindly recommending them to everyone. That's not Conversational. We want to help you make sure you've chosen the right option for your small business–call answering service or not–because if it's not working for you, it's not working for us.
Take a look at the call answering service pros and cons for small businesses. These are all factors you should consider as you get closer to making a decision.
Already know you'd like to use a call answering service? Get started now by browsing our call answering plans with the lowest per-minute pricing in the call answering industry.
Call Answering Service Pros
There's no question about it–call answering services provide a lot of value for small businesses. What we want to help you determine is if an answering service will be a good fit for your business. Here are the pros of using a call answering service.
Pro 1: Never miss a call
When you work with a reputable answering service, you may never miss a business call again. Whether you're out of the office running errands, busy with work, taking a sick day, or receiving calls after business hours, an answering service can make sure those calls are never missed.
Not missing calls means not missing leads, and we all know how important that is to small businesses. Every call counts!
Pro 2: Appointment management
Keeping up with appointments is a serious hassle for many business owners. If your business regularly books appointments and manages cancellations, a good answering service can handle that for you.
Our remote call answering specialists work one-on-one with your business to take, make, and handle cancelled appointments. We can use the appointment scheduling software you prefer, making the process a cinch to get started.
Pro 3: Customer service improves
When every call is politely answered and handled efficiently, you better believe your customers take notice! Answering services help you complete the customer service experience by making sure there are no major gaps in the service you offer.
Since our call answering specialists never identify themselves as Conversational employees or mention that they're not in the same location as you, your customers are free to believe that they are actually in your office.
Pro 4: Cheaper than a receptionist
This is an easy one, but important to understand nonetheless: Answering services are a LOT cheaper than hiring a full- or even part-time receptionist to work in-house. Payscale says $30,026 is the average yearly salary for a receptionist in 2016.
Compare that to using Conversational's call answering service for a year–total cost, $1500–take advantage of our free trial and it's as low as $1375. It's clear that answering services are cheaper than a receptionist.
If your business is strapped for cash, you're better off going with a trusted answering service that offers all the benefits of an in-house receptionist without the cost or need for additional office space.
Call Answering Service Cons
Con 1: Not your employees
While call answering specialists are trained in the art of customer service and answering calls for your business, they aren't actually employed by you. Depending on your needs, that could be a con for your business, or it could be another tally in the column of call answering service pros.
If your business has extremely complicated products or services and that knowledge is required for your receptionist and staff to deliver a good customer experience, a call answering service may not be right for you. But if you're simply looking for someone to reliably field your calls and direct customers to the right person for complex matters, working with call answering service pros could be a great fit.
Con 2: Where are they?
We've been in the call answering business for years, and we've heard it all. One question our call answering specialists get often: "Where are you?"
That might sound like a silly or even intrusive question, but it's a common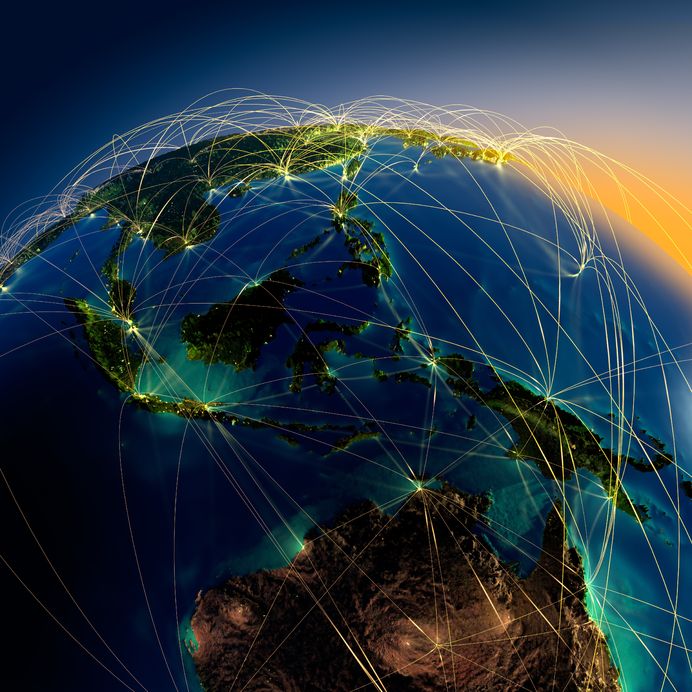 one in the call answering industry and one that seeks to find out if the person answering the phone is located in North America or elsewhere in the world. We don't mind answering honestly because our entire staff is located in North America.
Why? Customers in the U.S. don't want to talk to customer service overseas these days. They get frustrated with companies that outsource their calls to international call centers instead of domestic call centers.
That's why Conversational only works with North American call answering specialists who speak clear, fluent English and handle every call directly from our domestic office.
Con 3: Follow up problems
What if a customer calls your business, receives help from a call answering specialist, and then needs further assistance the following day? If you're working with an answering service that doesn't prioritize your business, it can be very difficult for customers to get back in touch with the person they spoke to just the day before.
That's why Conversational matches call answering specialists to every business we work with–your specialist will work with you one-on-one for as long as you use our services. That ensures the same friendly voice greets all your callers and ensures it's easy for customers to reconnect with "That girl I spoke to on the phone yesterday, she was so nice, but I can't remember her name…." Once again, Conversational turns industry "cons" into call answering service pros.
Who uses call answering services?
The benefits of an answering service are strongest for startups, solopreneurs, and small businesses–anyone without a colossal hiring budget. Here are some examples of the types of businesses that use answering services.
Companies that take a lot of phone orders
Businesses that manage daily, weekly, or monthly appointments
Entrepreneurs, speakers, solopreneurs with busy calendars
Businesses that receive low, medium, or high call volume
Growing companies that can't afford to hire full-time yet
Entrepreneurs who work from home and don't have an office
The call answering service pros usually outweigh the cons simply because you will save money, save time and have better handling of your incoming calls.
Finding the right call answering provider for your needs is the next step. We hope you'll consider us in your search for the best and most cost-effective call answering services available!
Source: https://www.conversational.com/call-answering-service-pros-cons-small-businesses/
Publish Date: May 16, 2016 5:00 AM
---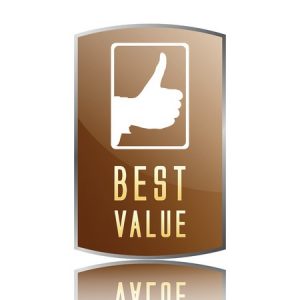 Have you determined what it is that makes your customer undervalue your company? You have a great product that offers a solution people need and you're a marketing wiz, so what is it that makes your customers feel differently?
Usually, the reason is that a company isn't creating value for customers and customers simply aren't happy. If you can find ways to be proactive, be aware, and go the extra mile, you can work to improve your company's image.
If you're ready to determine what it is that is not creating value for your customers, take a look at the top 4 reasons that companies aren't creating value for customers.
4 Reasons You're Not Creating Value for Customers
You don't think outside the box
Sometimes companies get so caught up in their own ways of doing things or in things that they have been taught that they forget to think outside the box, expand their minds, and allow for growth. Value creation happens when a company has reduced their costs and improved their efficiency.
Your customers will notice these things and they will notice if your decisions are always based on thinking like an executive rather than thinking like a customer yourself. Think outside the executive box to work toward creating value for customers.
Getting too caught up in shareholders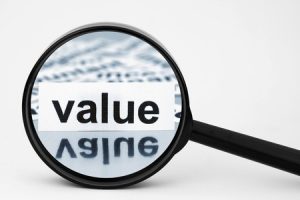 When you are taught that all that matters is your shareholder wealth and keeping them happy, you forget the reason everyone is there. Without your customers, there is no company and there are no shareholders.
Keep in mind that your shareholder wealth is important, but not nearly as important as creating value for customers.
Remember the things you learned in professional school or while getting your MBA, but focus your executive decision making on your customers to gain their loyalty, inevitably resulting in wealthier shareholders.
You don't stand out
Sometimes companies forget to do something different than their competitors because they believe there's only one way to do things. Instead, you need to stop asking yourself "Why should we be different?" and instead think about getting ahead of the competition by gaining a different advantage.
Don't be a follower. Be a leader and game-changer.
You don't educate your staff
Your staff is great at what they do, but did you remember to teach them how to create value throughout their operational tasks? Teaching your staff to put your customers at the center of your business when making decisions is how you implement more customer value throughout the whole organization.
Your employees may be destroying customer value without realizing, so start explaining expectations to your staff more clearly and show them how to create customer value. Offering incentives to your staff for doing so will help in creating value for customers.
You band-aid the problem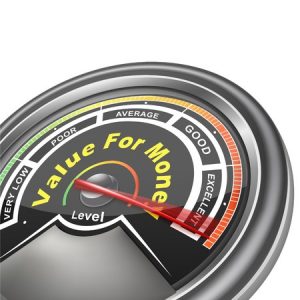 Instead of focusing on correcting a problem and settling a dispute, you should be focusing on avoiding complaints whatsoever. You can't avoid all complaints, but you can work to get that number to zero.
When a complaint occurs, think about the process they are complaining about. Is it efficient and valuable to the customer? Could it be improved? Do others share their opinion?
If your customers complain about the speediness of service, perhaps it's time to bring in more staff or expedite the process. If your customer complains about the lack of communication, maybe it's time to educate your staff or improve modes of communication.
Use complaints as learning experiences to get to the root of a problem.
If you find that you're not creating value for customers, these 4 issues are the likely culprits. Find ways to bring value to your customers to earn their loyalty.
Source: https://www.conversational.com/top-4-reasons-youre-not-creating-value-customers/
Publish Date: May 10, 2016 5:00 AM
---
When you don't want to commit to an office and sign a lease right away, or if you just need a space for meetings each month, you might consider a coworking space. Coworking spaces offer you the ability to rent a desk or private office and get things done while surrounding yourself with like-minded entrepreneurs and creatives (or the sweet sound of silence, if you prefer).
The best coworking spaces in California are scattered around the state, but for this post, we focused on spaces in the Santa Monica, San Jose, and San Francisco areas.
10 Best Coworking Spaces in California
1. NextSpace Coworking Union Square (San Francisco)
NextSpace Union Square is rated as a 5 star coworking space on Yelp, and if you take the time to read through the reviews, it's easy to see why. Reviewers described the place as comfortable and spacious, never over-crowded or noisy.
The internet is 'super fast,' and there are phone booths available for private calls you don't want anyone to overhear. Stay for Happy Hour on Fridays at precisely 3:58pm for free beer, and Member Lunches on Tuesdays.
2. Coloft (Santa Monica)
People love this coworking space because it inspires them to be productive. The staff is helpful and friendly. As one reviewer commented, "I didn't have a charger but they had a new Macbook charger I could borrow. WHO DOES THAT? I was very impressed."
The strong sense of community and exchanging of ideas is part of what makes Coloft appealing to its members. People described the vibe of the space as "synergy, collaboration, and shared vision," making it one of the best coworking spaces in California.
3. Enerspace (Palo Alto)
Enerspace has 5 stars on Yelp, with lots of mentions of both the owner and General Manager (Jamie and Kyla) going above and beyond to make their clients happy. The entrepreneurs that work here are usually in their late 20s through 30s and 40s.
You'll find lots of natural light, a "dreamsicle" color scheme of soft oranges and whites, a zen courtyard for members, and fun events like happy hours on Fridays at Enerspace.
4. Village Workspaces (Santa Monica)
Village Workspaces in Santa Monica has a 5 star rating. Reviewers liked the following perks and amenities: Fast internet, good cell reception, lots of outlets and working areas, and snacks provided from Cielo next door in the mornings and afternoons.
The complimentary strawberry water, available all day, is supposed to be very tasty and if you're in the mood, borrow one of their beach cruisers and take a ride!
5. Bespoke Coworking (San Francisco)
San Francisco has tons of coworking spaces, so if it's rated 5 stars, you know it's really good. Bespoke is known for the number of semi-famous reporters, founders, and industry experts that wander in and out throughout the day. The owners and management are invested in making sure every person has an enjoyable experience at Bespoke.
One reviewer described it as "An innovative and hip space to work in, combined with wonderful people who are a blast to be around–I couldn't ask for anything more!"
6. NextSpace Coworking (San Jose)
NextSpace boasts 5 stars on Yelp. They offer work space for freelancers, entrepreneurs, professionals, and teams on a monthly or daily basis. They're open Monday through Friday from 9am to 5pm, closed on weekends.
Fast internet, open group working or private office space, and the chance to mingle with like-minded people make NextSpace San Jose one of the best coworking spaces in California.
7. Cross Campus (Santa Monica)
Cross Campus gets 4 1/2 stars on Yelp. It's described as a clean and open space that offers tons of flexibility. It's a bright, colorful space that looks energizing and fun to be in.
Depending on your mood, you can work from a table with others, a standup desk, or a comfortable couch or chair. For more privacy, there's an annex that's a little quieter than the main area or private offices available for an additional fee.
Perks you'll enjoy at Cross Campus include:
A vintage vending machine (say that 5 times fast) in the back, a cool water fountain, and a very helpful staff. Pets are allowed, too!
8. Shared (San Francisco)
Shared gets great reviews on Yelp and has an average of 5 stars. Most of the reviews talk about the owner, Marilyn, and how willing she is to be flexible and accommodating to clients. Other reviews praise the building's appearance and cleanliness, the low prices for coworking space, and a general "good vibe" that seems to put everyone at ease.
It's a small space, and one that doesn't really cater to startup teams–according to reviews, it's a space for individuals, freelancers, entrepreneurs, and artists.
9. Hacker Dojo (Mountain View)
4 1/2 stars on Yelp make Hacker Dojo one of the best coworking spaces in California. Members like the kitchen, fast internet, location, and ping pong table (which one reviewer notes, people are VERY good at around here!).
You can cowork in the main area for a monthly or weekly rate as well as rent a private office for an additional fee. The main area is very open, so if you'll be making lots of phone calls or needing privacy, an office is a better option for you.
The space is colorful and bright. One reviewer described the offices as a great place for introverts who may want to work alone without being bothered.
10. BizHaus (Marina del Rey)
BizHaus gets great reviews on Yelp, with an average of 5 stars. People choose BizHaus when they're looking for monthly rentals, fast internet, member synergy, and open working space. There are private offices and meeting rooms available, so if you need to host a meeting and look professional, it's the perfect place.
Keith and Joe, who run BizHaus, are deeply invested in member happiness and satisfaction. Some reviewers warn that the space can be noisy, so a private office would be best for someone who needs a quiet working environment.
These are the 10 best coworking spaces in California, according to Yelp reviewers. Do you have different suggestions or know a space that should have made the list? Let us know!
Source: https://www.conversational.com/10-best-coworking-spaces-california/
Publish Date: May 10, 2016 5:00 AM
---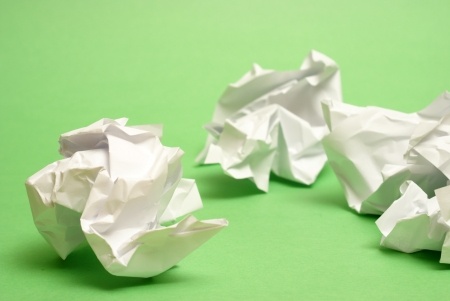 Failure is inevitable, although it never feels that way when you're riding the wave of success. Everyone, even the most successful business owners and magnates the world has seen, experiences failure. We wrestle with it.
Failure isn't easy for people who strive to be the best.
But failure teaches some pretty valuable lessons to business owners, and it's the best way to learn something new.
We thought you'd like to see the 25 most powerful failure quotes of all time, so we did the research and found the failure quotes that spoke to us the most.
25 Powerful Failure Quotes To Change Your Perspective
These quotes are a great reminder during the tough times. Copy down the quotes you like best–physically writing the words will help you remember them and if you put them up in your work space, you'll boost your spirits every time you see them.
Failure is the opportunity to begin again more intelligently.
-Henry Ford
Win as if you were used to it, lose as if you enjoyed it for a change.
-Ralph Waldo Emerson
Most people have achieved their greatest success just one step beyond their greatest failure.
-Napoleon Hill
Failure is a bruise, not a tattoo.
-Jon Sinclair
Hardships often prepare ordinary people for an extraordinary destiny.
-C.S. Lewis
Failure is the condiment that gives success its flavor.
-Truman Capote
The phoenix must burn to emerge.
-Janet Fitch
It's failure that gives you the proper perspective on success.
-Ellen Degeneres
We are all failures–at least the best of us are.
-J.M. Barrie
There is no failure, except in no longer trying.
-Chris Bradford
Mistakes are the portals of discovery.
-James Joyce
I think you have to try and fail, because failure gets you closer to what you're good at.
-Louis C.K.
I can accept failure; everyone fails at something. But I can't accept not trying.
-Michael Jordan
Failure is unimportant. It takes courage to make a fool of yourself.
-Charlie Chaplin
Failure is not the opposite of success, it's part of success.
-Arianna Huffington
Do not fear mistakes. You will know failure. Continue to reach out.
-Benjamin Franklin
Success is often achieved by those who don't know that failure is inevitable.
-Coco Chanel
Failure happens every day in practice. What makes you better is how you react to it.
-Mia Hamm
Who I am as a guitarist is defined by my failure to become Jimi Hendrix.
-John Mayer
You don't go into anything contemplating failure, if you did, you wouldn't make it.
-Simon Cowell
Success is usually the culmination of controlling failure.
-Sylvester Stallone
Success consists of going from failure to failure without loss of enthusiasm.
-Winston Churchill
A person who has never made a mistake has never tried anything new.
-Albert Einstein
I have always been pushed by the negative. The apparent failure of a play sends me back to my typewriter that very night, before the reviews are out. I am more compelled to get back to work than if I had a success.
-Tennessee Williams
I don't want to let the fear of failure stop me from doing what I really care about.
-Emma Watson
Source: https://www.conversational.com/25-powerful-failure-quotes-can-change-perspective/
Publish Date: May 10, 2016 5:00 AM
---
Call center agents sometimes get the short end of the stick. Human beings can be difficult creatures to deal with, especially when they are experiencing issues with a product or service that prompts a call to customer service. It's not uncommon for decency and common sense to go out the window. This is where funny call center memes come into the picture.
While most of us only experience the customer side of these interactions, we thought our readers would enjoy seeing how virtual receptionists and call answering agents experience it.
From office antics to screaming customers, here are some funny call center memes and photos that show what's like sometimes behind the scenes. Enjoy an inside look at the industry.
Funny Call Center Memes and Photos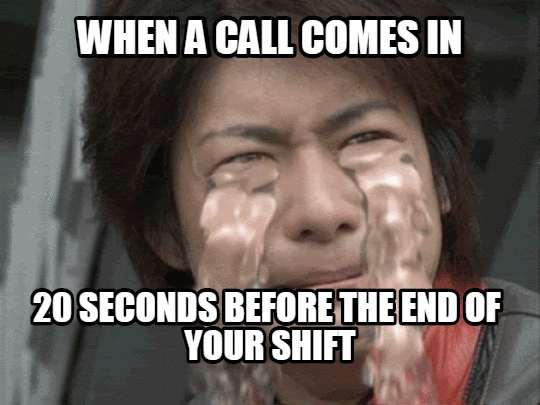 This is only a bit of an exaggeration.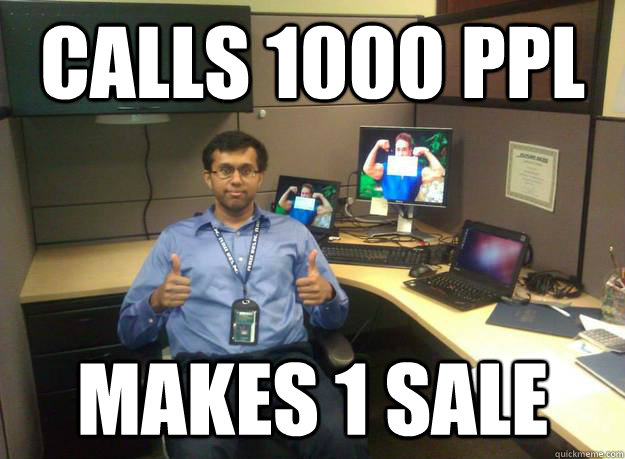 Those last 1,000 calls are a bit of a blur, to be honest.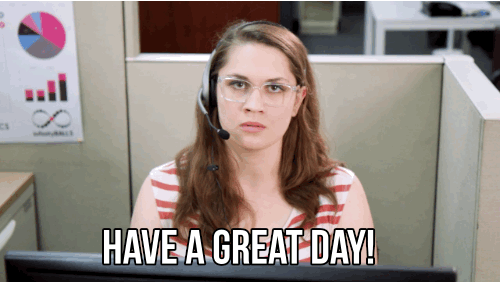 You can turn it on and off just like that. Amazing.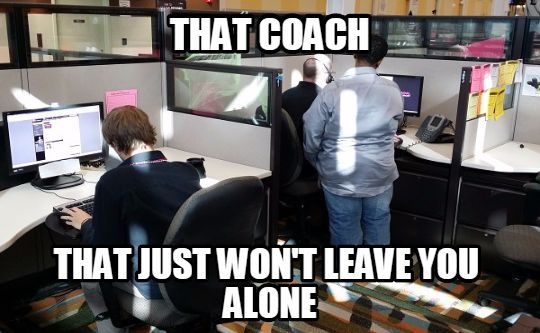 You're more productive without the whole "breathing-down-your-neck" thing.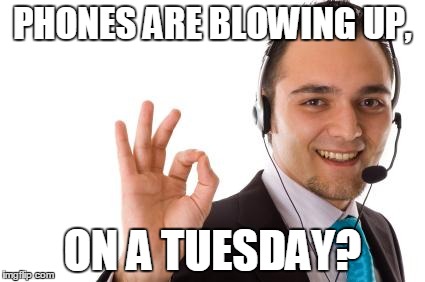 Oh yes, and any time you least expect it.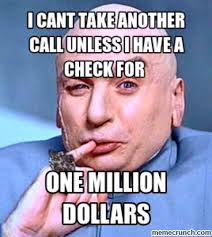 Does the check have to be "valid" or would an IOU work?
This is confusing to experience and afterward, you feel a little…violated.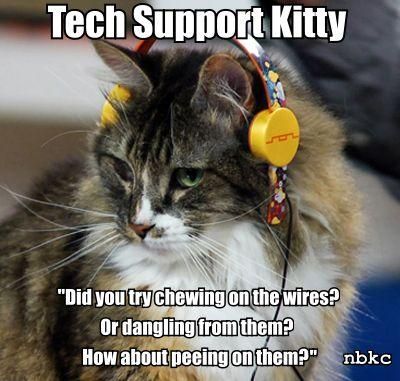 Tech Support Kitty might want to find a different industry…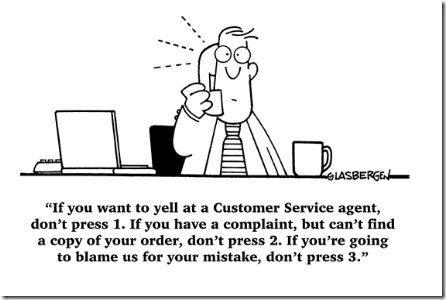 If you were going to do these things, then do everyone a favor and just…don't.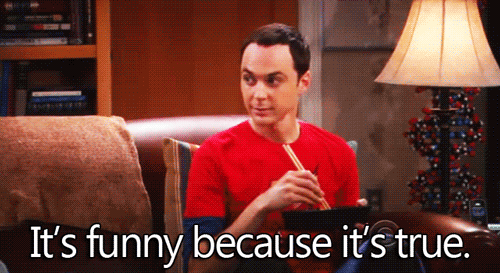 It's funny because you can relate.
Conversational is not a call center, but our live call answering services are a great way to make sure your customers speak to friendly, professional receptionists every time they call your business. And while some customers can be difficult to handle at times, we're the industry experts at managing positive customer relationships and building customer loyalty through great phone experiences.
If you want to learn more about our call answering services, click here to go to our Pricing page and check out our available monthly plans from 100 minutes to 500 minutes.
Source: https://www.conversational.com/funny-call-center-memes-photos/
Publish Date: May 9, 2016 5:00 AM
---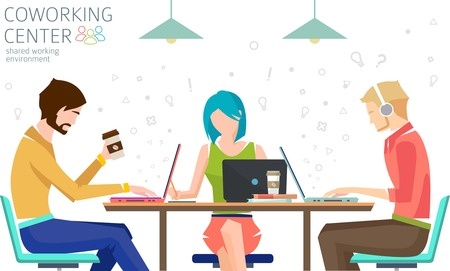 Over the past couple years, our friends at Share Your Office have been building on their Featured Spaces interview series, showcasing amazing coworking spaces around the world. Between the twelve founders, directors, and managers they spoke to, there were a few recurring trends and a few points of disagreement.
We asked SYO to share the insights of 12 successful coworking space founders and tell us what they had to say on how to run a coworking space.
How to Run a Coworking Space, According to 12 Industry Veterans
For an aspiring founder, there's no replacement for expert advice. Here's what industry veterans have to say about building a coworking space.
Related: What is Coworking and How Do I Get Started?
1) To create a coworking space, start with your own problems
For the majority of our respondents, creating a coworking space made sense because it solved their own problems. Much like in the startup world, the easiest way to build a good product is to fix one of your own problems. If it's a good enough solution, you'll soon realize that other people were having the same problem.
For the owner of BrooklynWorks at 159, the problem was that there weren't enough affordable, quiet office spaces for independent workers in his part of Brooklyn. He solved his problem, and soon enough, fellow freelancers and remote workers in the neighborhood joined him.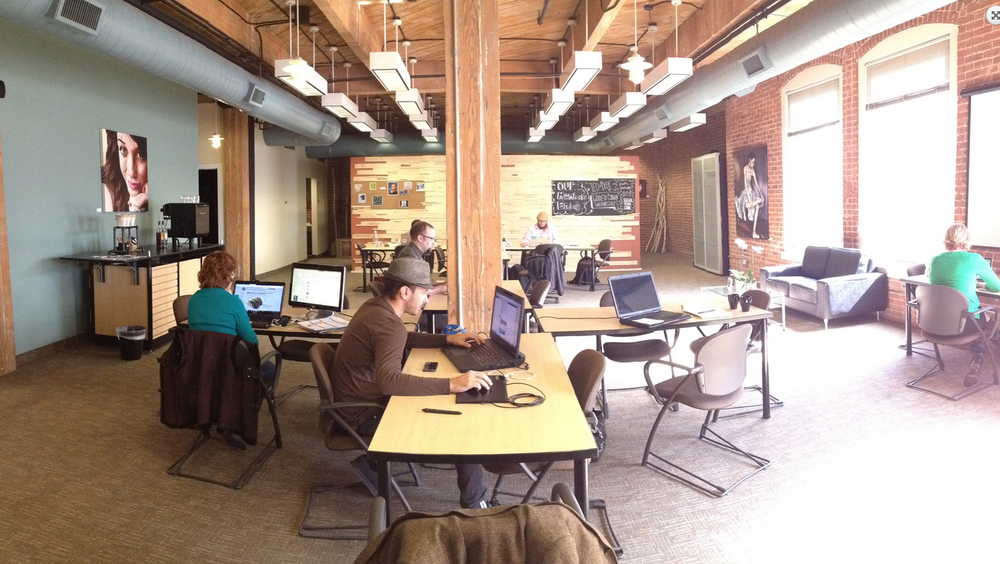 But there's no better example of the "accidental" coworking space than Jeff from Platform Coworking.
The operation started as a series of Craigslist ads, intended to find officemates to keep him company in his empty work space. Back in 2007, coworking was more or less unheard of, so the ads picked up local press. As demand grew, the organization grew with it, culminating in the formation of Platform Coworking in 2012.
Even if you don't have a personal work space problem to solve, it pays to pay attention to the problems around you. Your immediate surroundings can give you a good hint as to what kind of work space the neighborhood needs. Are your coworkers always complaining about something specific? Are the cafes always filled with disgruntled freelancers?
Liz from Portland, ME's PelotonLabs opened her space in a town where people are often moving in and "bringing their jobs with them."
She was aware of this trend, and she knew how to cater to the crowd that recently moved out of big cities like NYC and SF. The culture, design, and overall feeling of the space has to suit your target audience. The only way to do this is to know who you're targeting.
All of that aside, there are exceptions to the rule, and you can still start a coworking space out of personal desire. That's how the U.S. branch of the Centre for Social Innovation got its start. The owner liked what he saw over at the Toronto location, and he did what he could to bring it to NYC.
2) When you run a coworking space, you're part of something bigger than yourself
For many, the sense that coworking would soon become a global phenomenon is unmistakable. Stephanie of Connect Coworking is happy to be "part of a global movement," and Idea Space's Lauren boldly claims that "coworking is leading to a lasting change in the way the world works."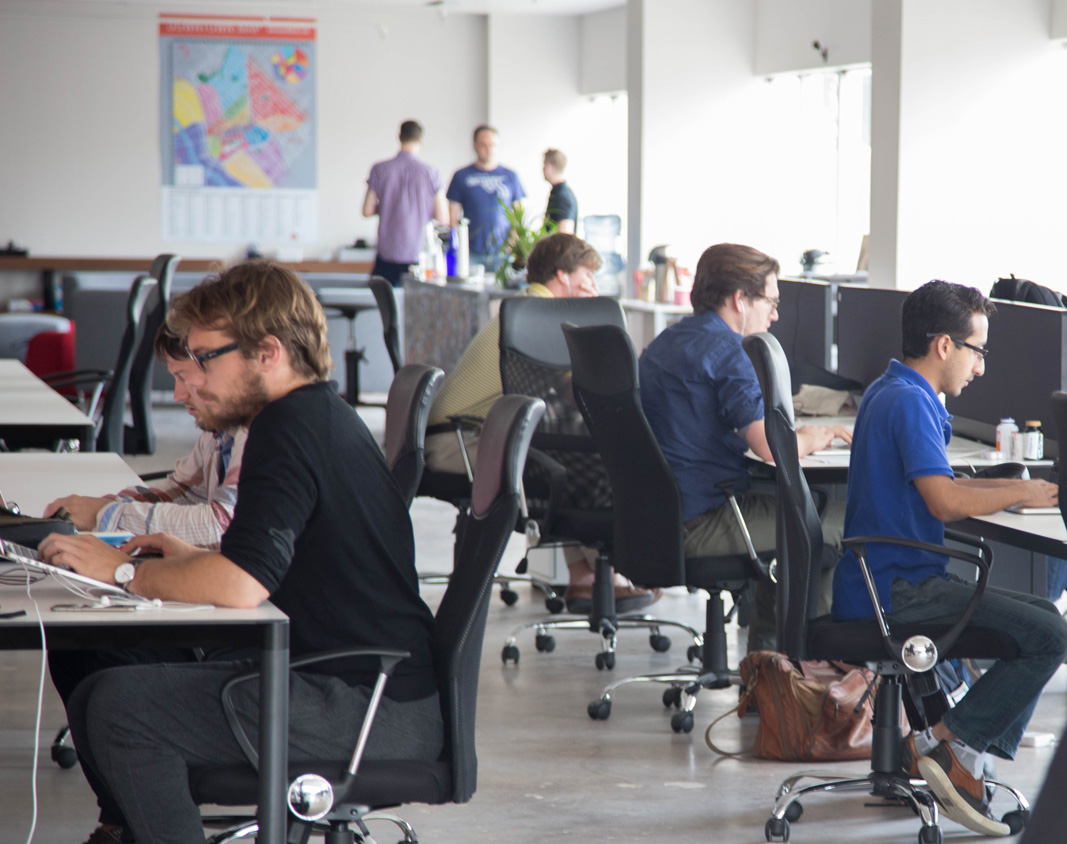 In practice, riding the wave and being part of the trend is all it takes to found a successful space. No obligation to guess at why the movement is so powerful.
But there's no harm in guessing, either. For one manager of Denver's Thrive, coworking is special because it helps take the stress off of running a business. Taking business into your own hands is a "daunting process," Stephanie says, and being around people who're going through the same thing can help you keep your cool.
Some are dedicated to the coworking movement, through and through. Chirag from NoD Coworking wants to see coworking expand to "schools, governments, corporations, non-profits, and religious institutions." If you're an aspiring founder and you want to push the boundaries of coworking, use your insight to stay one step ahead of the competition.
Related: 10 Best Coworking Spaces in Texas
Altogether, the sense that you're part of a larger movement and not just running a one-person show is a big part of what makes coworking feel special.
3) There are many paths to success, but all require a deep understanding of the customer
Many founders believe that community is the key to a coworking space's success. Katie and Megan from Durham, NC's Mercury Studio explain that it's best to build up a community beforehand, if you can. Preexisting connections make it easier to hit the ground running and fill your space right away.
For CoLab Factory, community and kinship comes in the form of incubator-like services, where startups receive help and learn from more experienced peers. The best way to beat the local Starbucks and the home office is to offer value to members beyond a desk and a chair.
But community isn't necessary for every coworking space. What matters is understanding your audience, and what your audience wants might not be community. If you want to run a coworking space that succeeds, offer what your audience wants and needs, not what you believe coworking "should" be.
In The Vault's case, the founding members were working on a tech startup as well, so they "operated like the startups [they] serviced."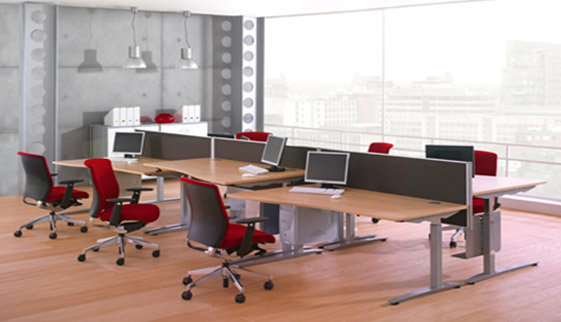 Likewise, Onward Coworking founder Patrick says that "…You need to understand what type of people you are catering to, then design the space based on people's needs."
This might be as simple as knowing which commute routes are popular and what type of coffee people prefer to drink.
Long story short? Getting into the customer's head is the best way to guarantee success if you want to run a coworking space.
Like starting any other business, getting a coworking space off the ground will feel like an uphill battle. It's a hard process for everyone, and there are as many approaches as there are people.
These expert tips will send you in the right direction, but if you want to run a coworking space, you'll have to discover for yourself what your audience truly wants in a work environment.
Related: Spend a Week Sailing Around the World in This Unique Coworking Space
Source: https://www.conversational.com/run-coworking-space-according-12-industry-veterans/
Publish Date: May 9, 2016 5:00 AM
---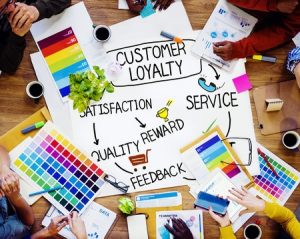 Customer loyalty is everything. It's what brings a customer to come back and keep buying from you. It's the key ingredient to why you will succeed over your competition.
Without customer loyalty, a first-time customer won't feel any urge to return to you in the future.
Customers that have purchased from you once or twice will have no guilt moving on to your competitor at any point when a price is better or the service is better.
Most people aren't looking for the best product or service–they are looking for the company that treats their customers the best. Serving your customers and catering to their needs is part of what creates brand loyalty. When it comes to your priorities this year, creating a loyal customer base should be at the top.
Take a look at these five things you must do to keep customers loyal to your business.
5 Things You Must Do To Keep Customers Loyal
Loyalty rewards
Start with the most obvious way to get customers to come back for more; offer rewards, discounts, and benefits for returning customers. This is a simple way you can show your customers that their hard-earned money matters to you. Offer them rewards for returning in the future with money-saving promotions including coupons, store circulars, and customer loyalty cards.
Most companies will offer a free or discounted product or service after so many visits or dollars spent at the store. You could offer deals each day, each week, each month, or simply rely on money spent per customer resulting in a free or discounted product in the future.
You'll find that most people respond to loyalty cards and discounts the best with 3/4th's of customers approving of a company that gives special treatment to customers spending more money. While you may think it will cost you too much money to do this, in reality, your loyal customers will end up shopping more often.
Make your customers feel great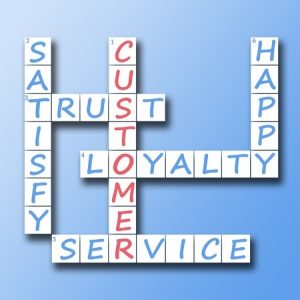 Each time you interact with a customer, make sure your customer leaves the interaction feeling great. Are you efficient in your interactions?
Are you making your customer's visit valuable by offering special gifts, discounts for multiple purchases, or making suggestions specific to their needs?
A personalized experience will go a long way which means that companies that find a way to acknowledge special events for a customer or individual pieces of information like birthday and sex will show the extra effort.
Your repeat customers are everything because they spend more than a new customer which means that you need to find ways to make first-time customers feel special enough to return again and again. Send out notes on birthdays and personalize the online shopping experience for your customer.
Does your product offer quality?
Sometimes product quality is part of the problem. While you may have access to a huge customer base, having a product that doesn't deliver will drive them away too quickly. Make sure you are meeting customer expectations and making a great product.
This may mean increasing the quality of the product, improving the style or design to be more unique, coming up with new products and services, and showing your involvement with the community by engaging in causes that reflect your values.
How can you customers reach you?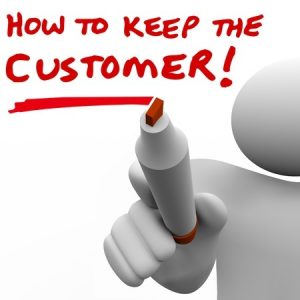 If your online customers have to call you to get their questions answered, you are in big trouble. In today's world, you need to be available through omni-channel support.
Make sure you are allowing your customers to reach you via social media and you are responding quickly, make the phone accessible at all hours with a virtual receptionist, and have options like email, web chat, and text messaging available to your customers.
They will appreciate being able to contact you in the way that makes them comfortable while finding out that no matter how they talk to your company, a positive interaction takes place.
Be ready to help
Finally, always be ready to help your customers by answering their questions and being available for assistance. Customers love when someone approaches them to take the work out of tracking down a team member. Find out what customers like or dislike, keep them informed, and send out emails about items they may enjoy based on recent purchases.
Use these five tips to make sure you are retaining your customers, gaining their admiration, and winning over their loyalty.
Source: https://www.conversational.com/5-things-must-keep-customers-loyal/
Publish Date: May 6, 2016 5:00 AM
---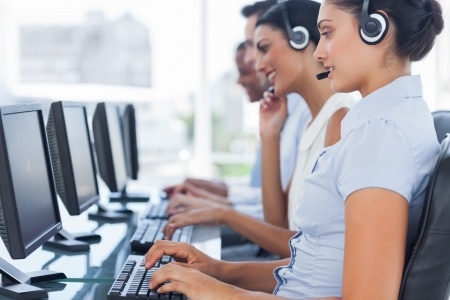 If you've recently started working with a virtual assistant or are considering hiring one, you're probably wondering how you can do some quality control and ensure you're working with someone who will prove to be a good fit for your company.
You need to make sure your new virtual assistant is good on the phone, organized and efficient, and screened for quality.
Not all virtual assistants are equal, so keep these tips in mind when you begin working with a virtual assistant.
3 Ways to Tell If Your Virtual Assistant Will Be a Good Fit
It's not always obvious if your virtual assistant will be positive, friendly, and productive or will end up being lazy, rude, and sloppy in their work. Here are 3 ways to tell if your assistant will be a good fit.
1. How is their phone demeanor?
If your virtual assistant isn't friendly, thorough, and a good listener on the phone, you shouldn't waste any more time with them. You'll be relying on this person to communicate important information to you, be there when you call, and handle other important calls for you. If their phone demeanor isn't top-notch, decide if you'd rather go with someone else who can represent you flawlessly on the phone.
2. Trust them with an important task
One of the best ways to find out how good a fit your virtual assistant will be? Let them get their feet wet. Trust them with an important task and allow them to take control of getting it done. When they finish, you'll have a wonderful example of their work and can decide if they seem to be well organized and efficient or lacking in that department.
3. Ask about background check and insurance
Some virtual assistants work independently and aren't overseen by any type of third party. They aren't licensed by anyone and likely haven't been background checked. Look for a company that employs virtual assistants and requires them to pass a background check and be insured, like Conversational.
If your virtual assistant meets the above 3 criteria, congratulations! You're working with someone who is likely to be a good fit for your company. If your virtual assistant doesn't seem to meet these criteria, you can start your search online here with our virtual assistant pricing plans, available from 10-40 hours per week.
Source: https://www.conversational.com/3-ways-tell-virtual-assistant-good-fit/
Publish Date: May 4, 2016 5:00 AM
---
Whether you work from your home office full time or only occasionally, the area has to be an inviting place that you associate with getting things done.
While comfort is an important part of making any home office inviting, too much comfort can actually stifle productivity and keep you from crossing things off your to do list. Painting the walls a color that turns out to be too bold for every day can deter you from working in your office.
Comfort and paint colors aren't the only things you have to keep in mind when planning or rearranging your home office. Here are some common home office mistakes and how you can avoid them to create a home office you enjoy working from.
Common Home Office Mistakes and How to Avoid Them
1. Choosing a bad location – A home office located in a quiet room away from noise is always the best choice, but not always the most practical. Home offices that are set up in a high traffic or noisy areas are bad for productivity. How can you avoid choosing a bad location or choose a better spot in your home for your office?
How to avoid it: Consider the reality of your home. If your office must be in an area that is open and accessible to others, can you ask others not to interrupt you? Can you put up a divider to increase the sense of having a private office?
2. No storage – Your home office could be laid out perfectly, with a double purpose for every piece of furniture and atmospheric lighting. But if you don't have adequate storage, the office is useless to you. Without storage, your papers, documents, and notes get lost. Things pile up. Deadlines are missed. Life is chaos.
How to avoid it: Invest in furniture that can store things in a visually appealing way (or hide it completely). Go for vertical storage, like bookshelves or display towers. Try DIY hanging storage hacks. Get creative to stay organized!
3. Constricting your space – Rarely is a home office a large, spacious area, so anything that makes your office seem smaller and more constricted is a problem. One of the most common home office mistakes is bringing in too much furniture that takes up floor space. Another is choosing dark colors and window treatments that visually shrink the room.
How to avoid it: Go for furniture that stands tall and takes up less space on the floor (vertical storage). Opt for light colors over dark in small areas and make sure there's plenty of natural light. Leave curtains and blinds open if the sun isn't too bright to visually open your space.
4. Going with the wrong color scheme – If you didn't put a lot of thought into the color scheme of your office, you might find yourself regretting your choices and wanting to start over new. It's a big hassle to paint the office or buy new items in a different color scheme, so once you make a decision, you should be sure that you can live with it for a while.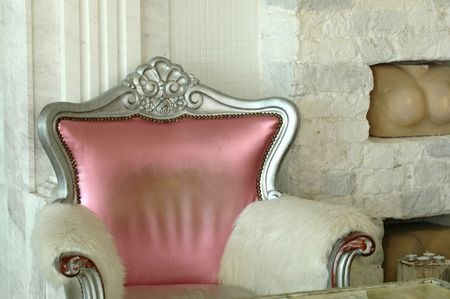 How to avoid it: Be thorough in your paint and decor selection process. Compare colors you like. Consider their qualities and what they remind you of. If you're choosing paint colors, try to imagine being surrounded by that color and decide if it's the right choice for a space you'll need to spend time in often. A good rule of thumb is to go 2 shades lighter than the color you originally choose.
5. Too comfortable – This is one of the easiest home office mistakes to make, but it does have consequences. If your office is too comfortable and cocoon-like, it hardly encourages you to jump in and get work done. In fact, it encourages just the opposite. A nap starts to sound bearable. Desirable, even. Maybe we all need a cozy space like this, but not to use as an office.
How to avoid it: Don't go overboard and turn your office into a hard, cold work chamber, but try to cut back on some of the comfy extras that will distract you and make you lazy. If there are an excess of pillows on your couch or chair (we'll let you define excess here), take a few off. Consider a stand up convertible desk. Use wooden chairs to encourage you to stand up and walk around every so often to get your blood flowing again.
Source: https://www.conversational.com/common-home-office-mistakes-avoid/
Publish Date: May 4, 2016 5:00 AM
---
When you don't want to commit to an office and sign a lease right away, or if you just need a space for meetings each month, you might consider a coworking space. Coworking spaces offer you the ability to rent a desk or private office and get things done while surrounding yourself with like-minded entrepreneurs and creatives (or the sweet sound of silence, if you prefer).
The best coworking spaces in Texas combine work with community to create an atmosphere that feels productive yet fun. We found the top-rated coworking spaces in Texas to help you make a decision on which space to try first!
10 Best Coworking Spaces in Texas
In no particular order, here are the best coworking spaces in Texas. We used the top-rated spaces according to online reviews from a variety of websites to create our list. All the spaces are located in either Austin or Dallas (some may have locations in both cities).
Common Desk (Dallas)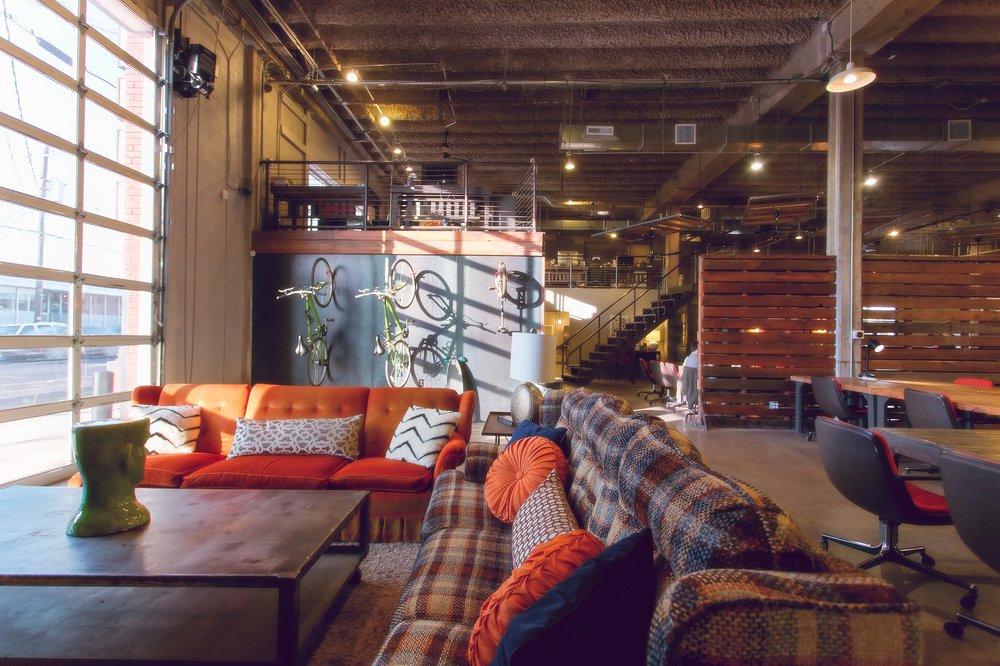 Common Desk appeals to a wide variety of coworkers–entrepreneurs, small business owners, freelancers, startup teams, and artists. They regularly host happy hours, ping pong tournaments, and "lunch and learns" where members give presentations and talk about their projects.
The space features a coffee shop, dedicated desks, and private offices.
Dallas Cowork (Dallas)
The Dallas Cowork office offers a no-contract membership that gives 24/7 access to the facility. The facility boasts conference, event, and team rooms along with private offices with great views of the Dallas area.
Booking is done in advance online, making it simple to start coworking. There's free, covered parking for members, complimentary Keurig coffee, plenty of restaurants nearby, and a ton of in-house amenities that you can find by checking out their website.
Posh (Austin)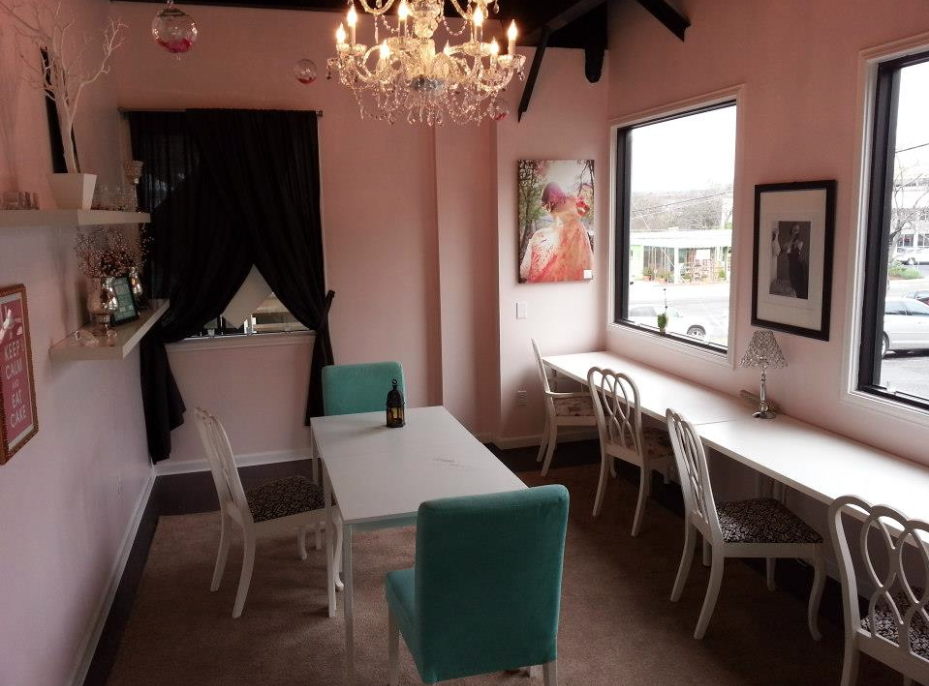 Posh has been described as "very girly" in decor, but a professional and comfortable place to work. There's a main coworking space where members can work from tables, couches, or comfortable chairs. There are 4 private offices, a kitchen, and a conference room.
If you're in the mood to work near others or collaborate, you can work at one of the tables. If you'd rather work alone without interruption, you can work from a chair. It's a top-rated spot for small business owners and one of the best coworking spaces in Texas.
Capital Factory (Austin)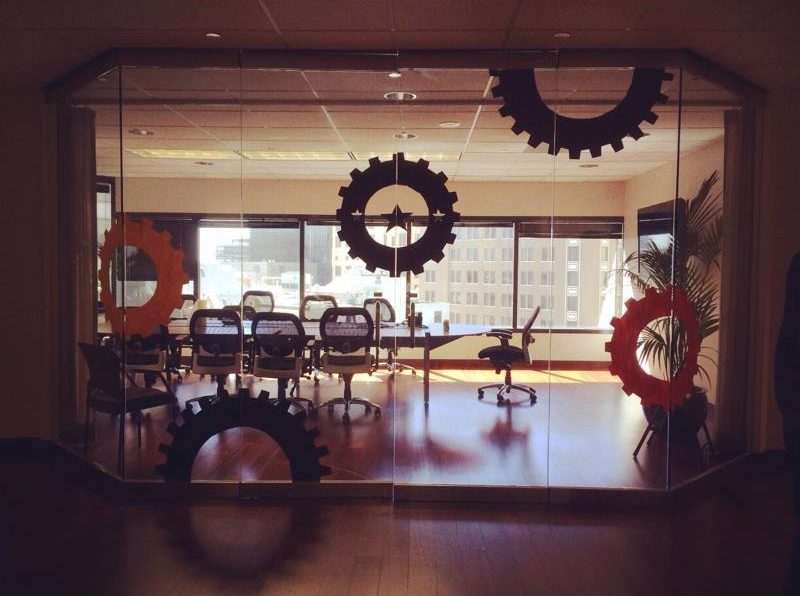 Capital Factory is about entrepreneurship and building things. They want coworkers who are working on side projects, who only need an office occasionally, or who just need somewhere nice to have meetings. They offer membership month-to-month.
Their pricing structure is a bit unique: They bill you for the first and last month upfront. You won't owe anything the last month. You must apply online for membership.
The Grove (Dallas)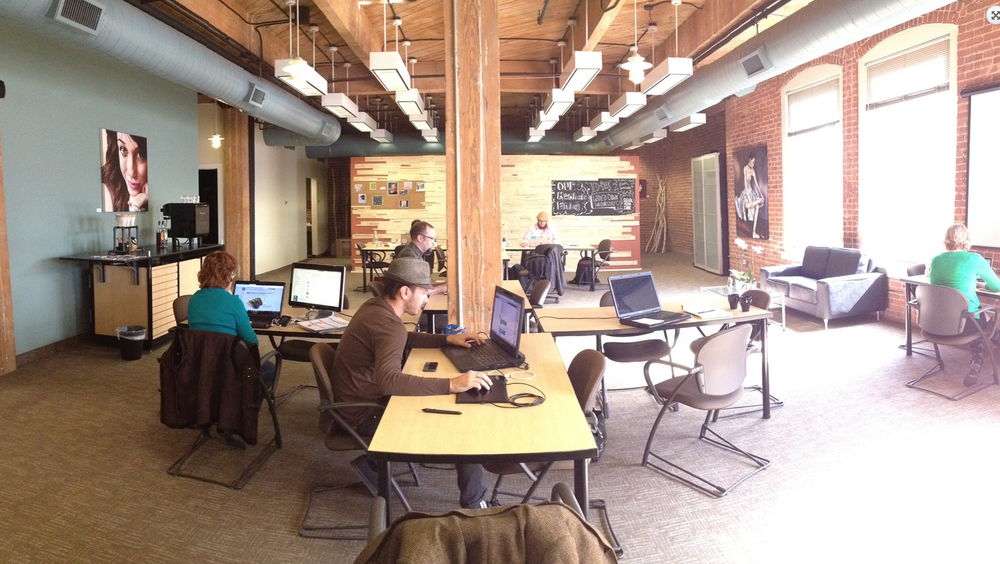 The Grove is about making professional social. The space attracts entrepreneurs, freelancers, executives, and small business owners around Dallas. The atmosphere encourages you to interact with other coworkers and collaborate to grow and strengthen each others' ideas.
The Grove offers day passes and monthly memberships ranging in access levels and price. Whether you're looking for a dedicated desk 5 days per month or a full time private office, they've got an option for you.
Orange Coworking (Austin)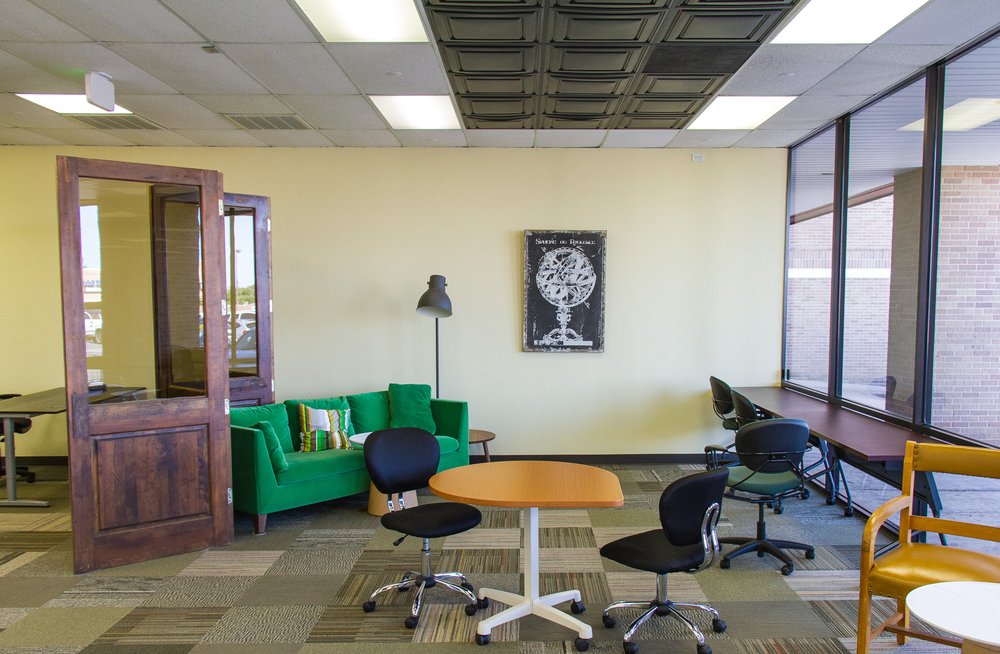 Orange is located in a friendly neighborhood and offers a giant free parking lot. You can become a member to get a business mailing address, meeting space, private offices, or a dedicated desk.
You'll be working alongside what the owner calls "Nice Humans:" driven entrepreneurs, startup founders, life coaches, freelancers, consultants–you name it, you might find them at Orange. The coworking space also offers classes and hosts fun events weekly.
GeniusDen (Dallas)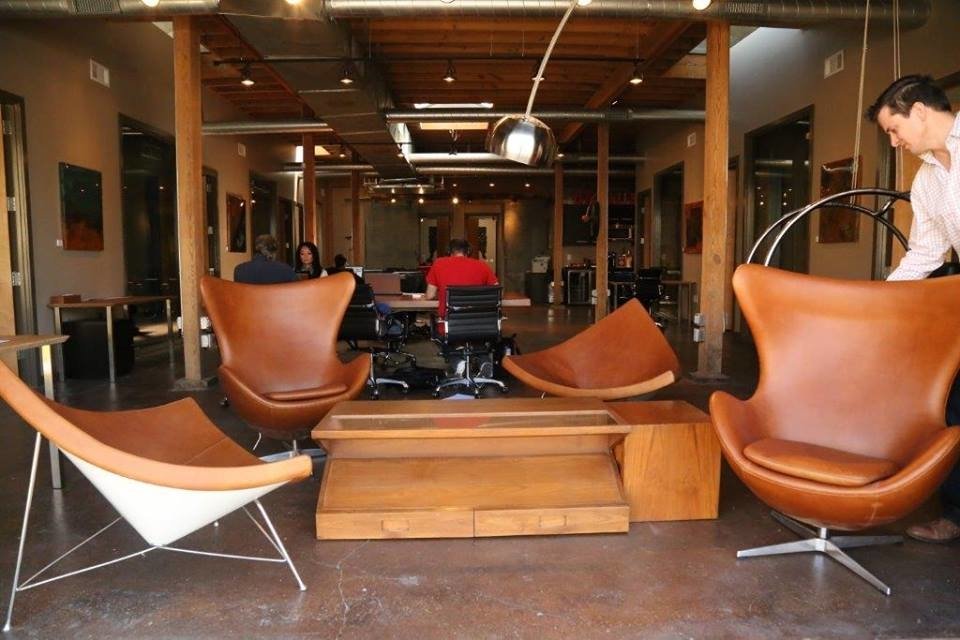 GeniusDen is nestled in a great, out-of-the-way location and is designed to be modern and comfortable. There's a large common area for true coworking along with several conference rooms and private office spaces in the building for meetings and serious productivity time.
Reviews say Joe, the owner, is always hanging around the space somewhere and very friendly.
Dallas Fort Work (Dallas)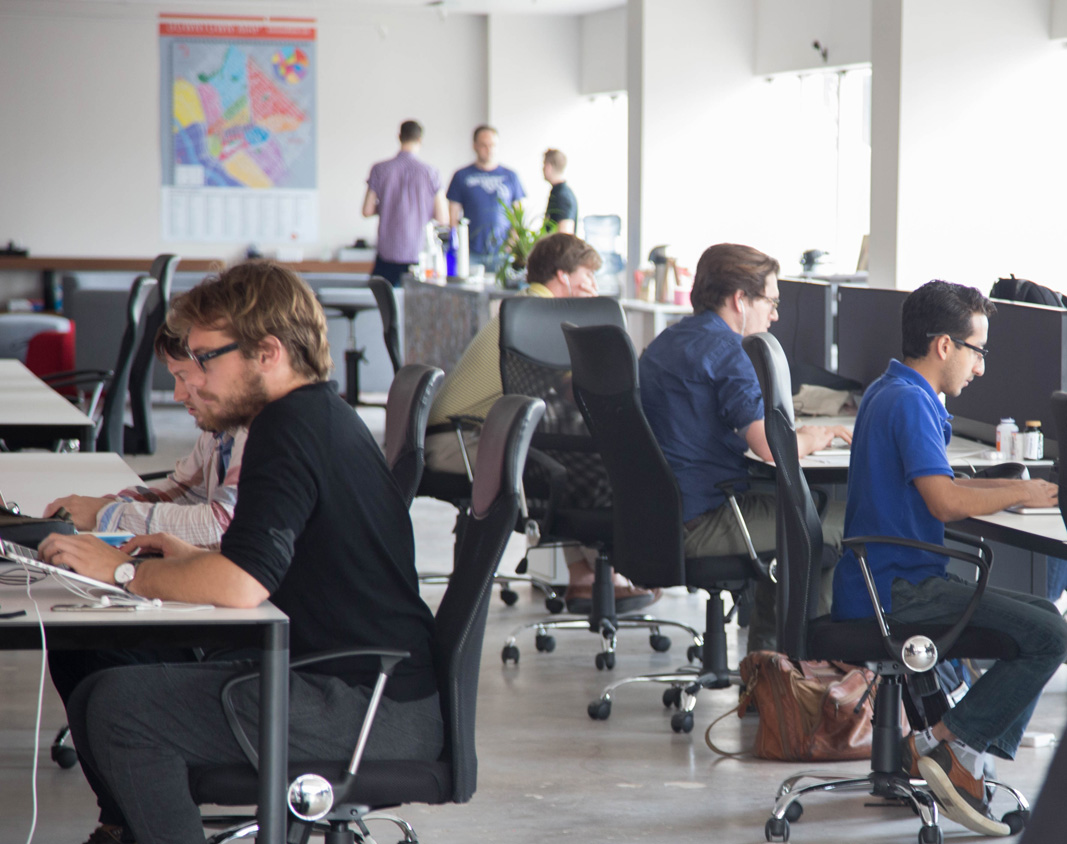 Dallas Fort Work prides itself on its accessible pricing and downtown location. They offer a few options for becoming a member: A low-cost punch card offers 10 days of access, or you can sign up full time for $100 more each month. If it's a dedicated office and mailing address you need, they have options for you as well.
This coworking space is unique because it's not staffed–it's run by members only. The owners expect members to clean up after each visit to care for the space.
Fibercove (Austin)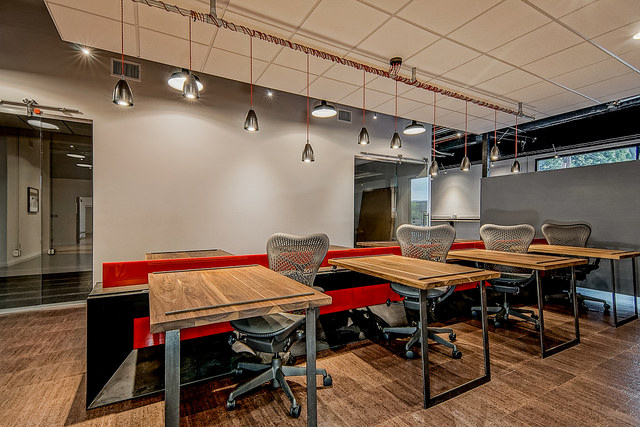 Yelp reviewers rave about the atmosphere and amentities offered at Fibercove. Owners JP and Felicity are known for going out of their way to be great hosts–one reviewer said they'll make you a latte or pour you a beer while you're hard at work.
The space features an event space, a community kitchen, and fast gigabit internet.
Link Coworking (Austin)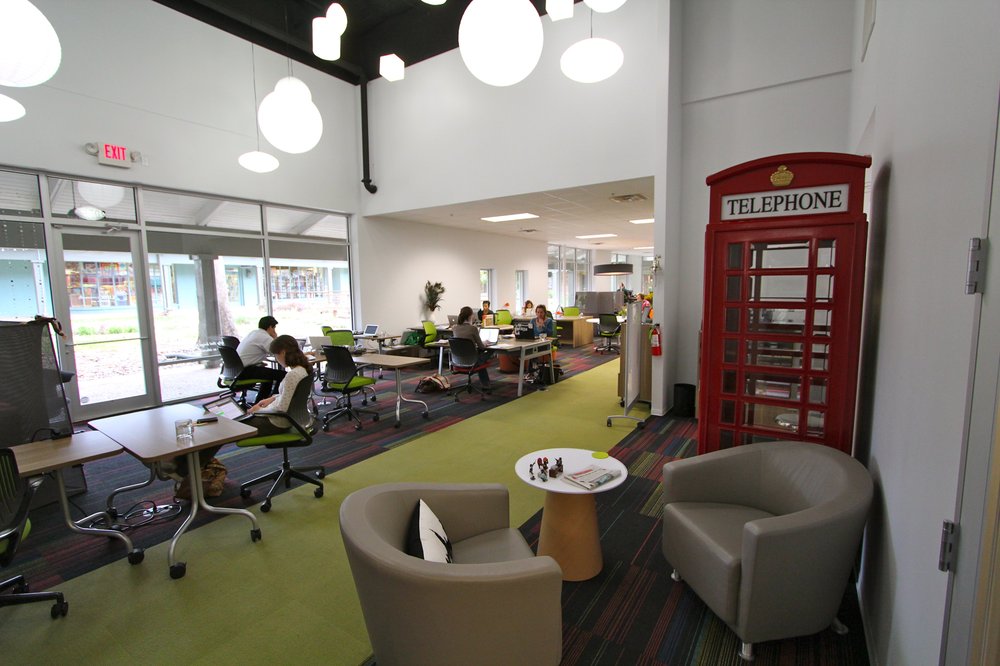 This spot has been described as being run like a "tight ship" in online reviews. Not that that's necessarily a bad thing–any time you're paying a fee to use a service, you expect the other patrons to follow the same basic set of rules that you do.
Link isn't for people that are looking for an amenity-filled experience–it's for people that genuinely want to work and get things done.
If boosting productivity and strict rules about stealing sandwiches sound like your cup of tea, give Link a try.
Source: https://www.conversational.com/10-best-coworking-spaces-texas/
Publish Date: May 2, 2016 5:00 AM
---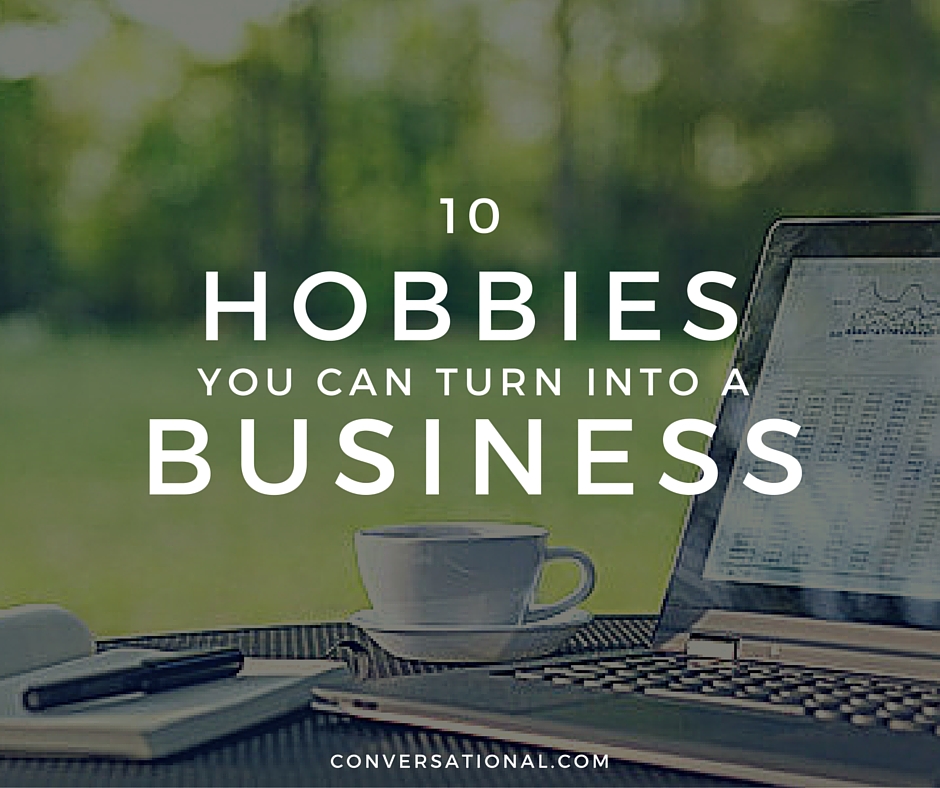 Everyone has hobbies they enjoy spending time doing. Some hobbies are lifelong pursuits, and some we only seem to enjoy for a short period of time. One of the best recipes for success in business is a true passion for the work. If you select a hobby you're already invested in and turn it into a business, you'll keep your passion alive, always enjoy your work, and be on a mission to succeed.
Some hobbies are great for passing the time AND making money. We listed 10 hobbies you can turn into a business to help you come up with a great idea that, coupled with your passion for the field, is sure to be a success. Check them out!
10 Hobbies You Can Turn Into a Business
1. Photography
If you enjoy taking and editing photos, you can easily start making money by starting a photography business in your preferred niche. That might be something like infant photos, wedding and event photos, school photography, or commercial photography.
2. Graphic design
You don't have to a hardcore graphic designer to start a business. If graphic design is something you enjoy and have a knack for, it's simple to teach yourself the basics of programs and software online. If you're making social images and ad images for companies, you can rely on a service like Canva to easily create images without needing any serious graphic design knowledge.
3. Writing
Not everyone enjoys writing, and those that do are true writers. If you keep a personal blog or jump at the chance to outline proposals and blog posts at work, why not start a writing business? You can create content for brands, nonprofits, or individuals with large followings. Additionally, if you enjoy other aspects of writing–editing, SEO, marketing, etc–you can sell those services to businesses on a freelance or contract basis.
4. Motivational speaker
Do you love giving good, solid advice and speaking to the public? Do your friends and coworkers seem to come to you when something is wrong and they need a boost? Some people have a knack for motivating others, and if you've got, you should put it to use. You can become a motivational speaker and present to crowds or hold individual coaching sessions as a life coach.
5. Fitness and nutrition
Are you a fitness fanatic who spends a lot of time at the gym? Do you know all about supplements, workouts, and a proper diet? Fitness and nutrition are critical for our health. They're also two areas that we are notoriously bad at maintaining. That's an opening for someone like you to create a fitness or nutrition-based business! You can start as a consultant offering sessions that give personalized tips and recommendations to clients, offering personal training sessions, etc.
6. Carpentry
If you're handy with tools and wood, there's an entire world of business opportunities available to you. You can customize your carpentry business to the type of projects you enjoy doing the most–treehouses? Sheds? Playhouses? Home additions? Furniture? The sky is the limit. Material costs are low and you can sell your creations for a nice profit.
7. Health and beauty
If you have a lot of health and beauty-related knowledge, don't let it go to waste! It's a great example of hobbies you can turn into a business because you don't have to learn anything new–these are things you're already familiar with and passionate about. Your options are so diverse–create homemade sugar and salt scrubs and package them in cute Mason jars, package and sell the cornstarch-and-cocoa powder foundation you've mastered, or get licensed and start a full service beauty salon to offer clients your styling and treatment services.
8. Home decor
If you're thrifty and have an eye for design, why not take your skills and make a profit from them? You can create a home decor business by scouring thrift stores and yard sales for old furniture and items with "good bones." Refinish them, paint them, recover them with interesting fabrics, paint stencils on them, etc. Start making custom wreaths with team colors or seasonal decor. The options are endless!
9. Social media
If you spend a lot of time on social media and have used it professionally (to promote a brand or business), it's possible to make money by offering social media marketing or management services to brands. You'll just need existing successful accounts to show to your potential clients as a "resume." It's easy to build this type of business into something bigger in the future (encompass more aspects of marketing, writing, business development, etc.).
10. Tutoring
If you're an expert at any subject, you can make money by tutoring students in that subject. Sites like FindTutorsNearMe help you sign up as an available tutor, set the subject and age range you're comfortable with, and start making money as a tutor.
Source: https://www.conversational.com/hobbies-can-turn-business/
Publish Date: May 2, 2016 5:00 AM
---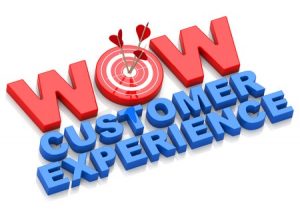 Creating an amazing customer experience starts with putting the right practices into place. The way your customers experience an interaction with your business or website is what paves the way for loyal buying behavior, positive word of mouth marketing, and customer satisfaction.
From better support for your customer base to seeking out customer feedback, here's a look at a few ways you can create an amazing customer experience.
Simplify your phone menu
When your customers call your business, it's probably easier for you to offer an interactive voice response where your customers can choose from a menu which representative they need to reach. You can optimize your customer experience by limiting the options to just four or five with the common choices being placed first for easier access.
You can really optimize this experience by offering the option to speak to a live agent at any point in the menu.
How is your support?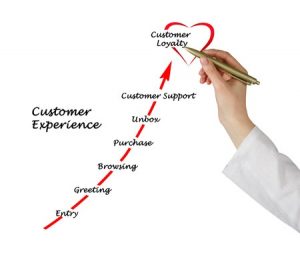 One of the key practices for making the customer experience better is to offer multi-channel support. Some customers prefer to call and talk to someone on the phone, but others want to deal with your company through live chat or social media.
Many customers just want to send in an email and get a return call.
Having multiple channels to communicate is essential to cover a wide range of customer types and personalities. Make sure all of these channels are efficient and consistent by training your staff to handle each method with care.
Do you really know your product?
Your product or service may be wonderful, but do really know it in and out? Most inquiries can be handled by an agent if the knowledge of the product or service is there.
Make sure your call centers have in-depth knowledge of what you sell and have your customer service department work with your other departments to go over the details extensively.
Do you make use of technology and call backs?
Speaking of multi-channel communication and support, are you utilizing call back technology? It's important that you return messages from your customers and it's easier to do than ever with technology.
Have agents available that track when a customer needs a call back so that your customers aren't stuck on hold for long periods of time or wondering when their message with be returned. Customers that are put on hold and get the option to hang up and receive a return call will be much happier with the experience.
Acknowledge your customers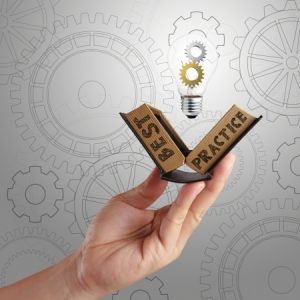 Another important thing you should be doing is acknowledging your customers when feedback is received. While the easiest way to do this is to ask for your customer's participation in a survey or other forms of feedback, you should also take it a step further by sending a "Thank you" via phone or email afterwards.
Make sure it's sent immediately even if your customer didn't have anything nice to say.
Be proactive
Finally, be sure that you are serving your customers with a proactive approach. Provide information before they have to call you by sending out personalized emails or setting up prerecorded voice reminders on a status of an order or a payment balance.
Your customers will appreciate the decreased need for phone calls and working with an agent.
If you want to excel at your customer experiences, you use these tips which are some of the top practices for creating amazing ones.
Source: https://www.conversational.com/best-practices-creating-amazing-customer-experience/
Publish Date: April 29, 2016 5:00 AM
---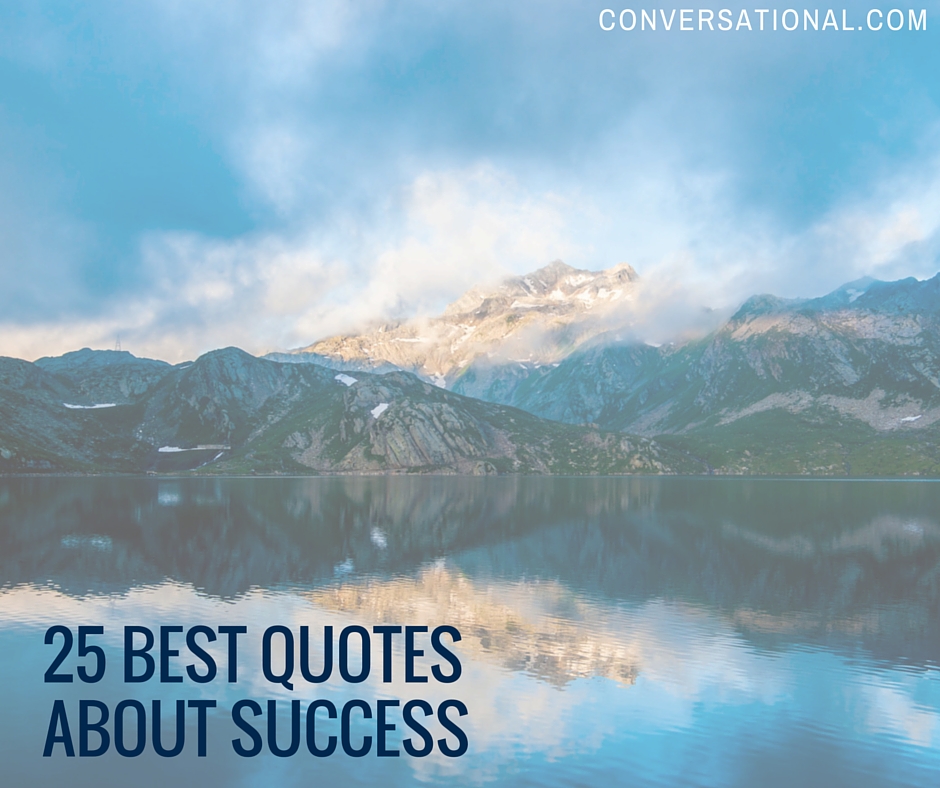 We're trying something new and compiling some of our favorite quotes on various topics each week. This week, we're focusing on success quotes.
What does success mean to the average person? Is that definition different for entrepreneurs? Does entrepreneurship stem from an attempt to redefine success for one's self?
Many great people have spoken about success in the past. Quotes from business leaders, historical figures, political leaders, philosophers, and writers made the list this week in our collection of success quotes.
Dig in and see if there's a message here that inspires you.
25 Best Success Quotes of the Week
The secret of getting ahead is getting started. Mark Twain
Failure will never overtake me if my urge to succeed is strong enough. Og Mandino
I am a slow walker, but I never walk backward. Abraham Lincoln
Winners have simply formed the habit of doing things losers don't like to do. Unknown
If you cannot do great things, do small things in a great way. Napoleon Hill
At first they'll ask you why you're doing it. Later, they'll ask you how you did it. Unknown
Without enthusiasm, success is elusive. Gary Bernes
The essence of success is the ability to overcome challenges. Timothy Heady
The 3 C's of life: Choices, chances, changes. Make a choice to take a chance or your life will never change. Ina Telig
Life begins where your comfort zone ends. Unknown
Try not to become a man of success, but rather a man of value. Albert Einstein
Success is liking yourself, liking what you do, and how you do it. Maya Angelou
We don't grow when things are easy; we grow when we face challenges. Unknown
Success usually comes to those who are too busy to be looking for it. Henry Thoreau
Life begins where your comfort zone ends. Unknown
Success is having to worry about every d*mn thing in the world, except money. Johnny Cash
Accept what you can't change–change what you can't accept. Unknown
If you want something you've never had, you have to do things in a way you've never done. Thomas Jefferson
We don't grow when things are easy; we grow when we face challenges. Unknown
Sometimes you're in a dark place and you think you've been buried, but actually, you've been planted. Christine Cain
Dreams don't work unless you do. Amy Polaris
Success hugs you in private, and failure slaps you in public. Unknown
Successful people are simply those with successful habits. Brian Tracy
If you want to succeed, concentrate on making other people feel important. Diane Meringue
Work hard in silence. Let your success be the noise. Unknown
Source: https://www.conversational.com/25-best-success-quotes-of-week/
Publish Date: April 29, 2016 5:00 AM
---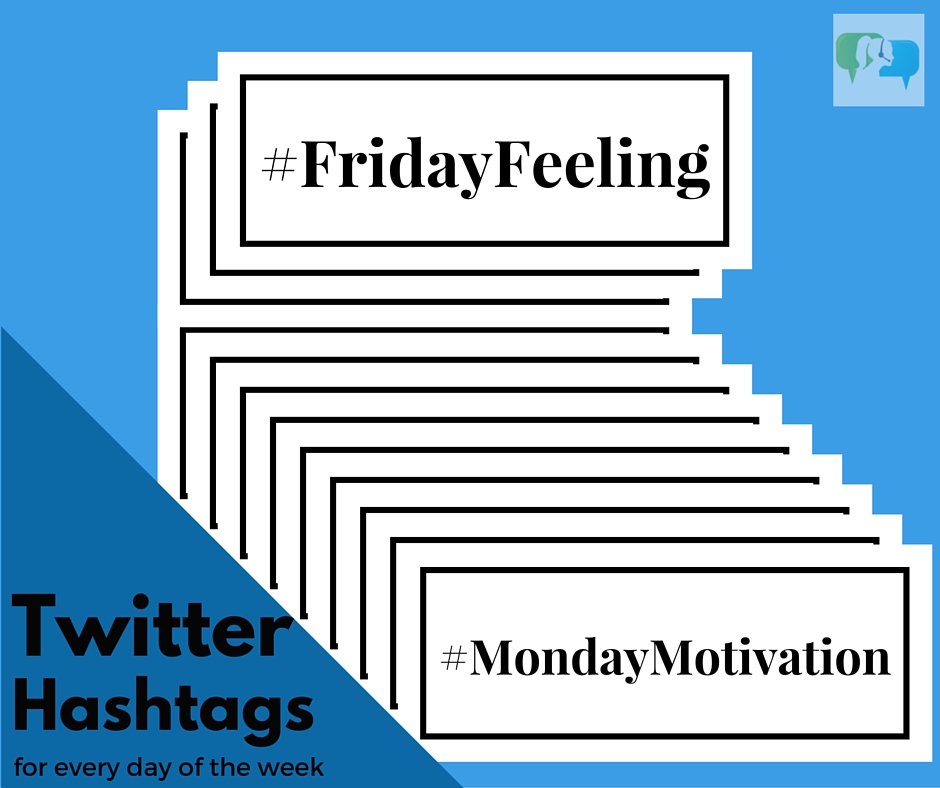 Twitter is a hot spot for user engagement. It's an active social network with millions of updates being sent out each minute. Hashtags make it easier for your content to be seen by the masses. When you use hashtags that lots of other people are also using, you join a wider conversation that sends people to your profile and familiarizes people with your brand.
Hashtags that follow the days of week are especially popular–you've probably seen #WednesdayWisdom or #ThrowbackThursday. There are hashtags for every day of the week.
Here's a guide to using hashtags for engagement every day of the week. These hashtags are also active on Instagram!
Hashtags for Every Day of the Week
Monday Twitter Hashtags
#MondayFunday
#Mondaze
#MondayMadness
#MondayMotivation
Tuesday Twitter Hashtags
#TransformationTuesday
#TravelTuesday
#TuesdayTips
Wednesday Twitter Hashtags
#WednesdayWisdom
#WednesdayWellness
#HumpDay
Thursday Twitter Hashtags
#ThrowbackThursday or #TBT
#ThursdayThoughts
Friday Twitter Hashtags
#TGIF
#FridayFeeling
#FollowFriday or #FF
#FollowBackFriday or #FBF
#FridayReads
Saturday Twitter Hashtags
#Weekend
#SaturdayPlans
#SocialSaturday
Sunday Twitter Hashtags
#Weekend
#SundayFunday
#SundayNight
#SelfieSunday
#SundayBlogShare
There are tons of hashtags for each day of the week, so you can switch it up and use different hashtags each week. Before you post using any hashtag, make sure you do a quick search to ensure the hashtag's other posts fit with your brand image. Sometimes hashtags can be "hijacked" and used for another purpose, and if that happens, it can be a recipe for a branding disaster.
Remember the rule of 2 when it comes to using hashtags: If you're using more than 2 hashtags, it's 2 many.
Studies have shown that Twitter posts that include more than 2 hashtags get around 35% less engagement per extra hashtag than those with 1 or 2 hashtags. One or two seems to be the sweet spot–posts without hashtags get less engagement across the board.
Source: https://www.conversational.com/twitter-hashtags-engagement-every-day-week/
Publish Date: April 29, 2016 5:00 AM
---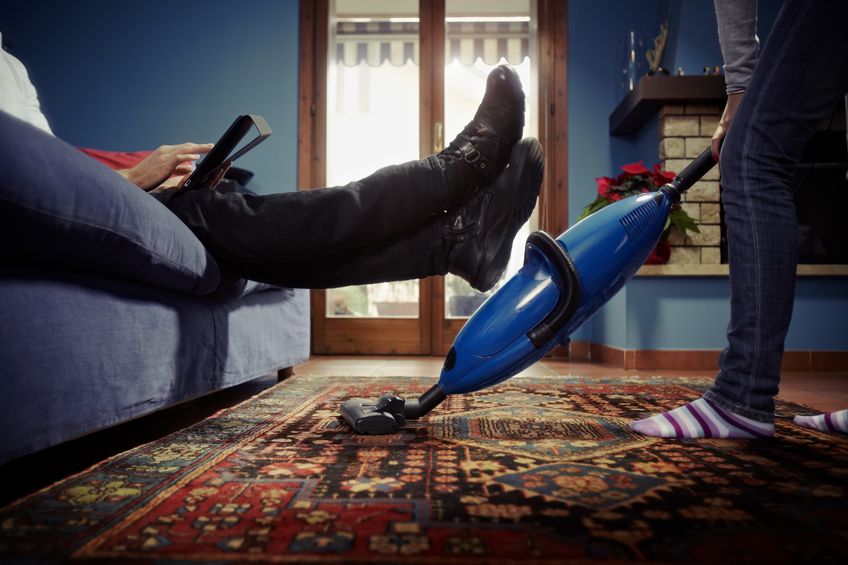 Sweatpants and messy hair might be the overarching stereotypes when you work from home, but there are many more on the list. And while we might laugh and shake our heads at them, we can't help but admit that in ways, they're a little bit true.
When you work from home, you experience some serious and not-so-serious struggles that you don't experience when you hold a "traditional" job and go to the office each day. If you work from home, you'll understand these 10 struggles more than you care to admit.
Please note that these struggles are written tongue-in-cheek and are not meant to diminish the remote working industry in any way, only unite home workers with a bit of humor.
10 Struggles You Only Understand When You Work From Home
1. Your neighbors think you're jobless. They see you aimlessly amble out to the mailbox around the same time each day in an outfit that appears to be designed for lounging purposes only. What are they supposed to think? That you're inside master-minding an online business that allows you to balance your time between work and family while netting a nice little profit?
2. Strange knocks at the door are often ignored. You know that when you hit that groove of productivity, you can't let anyone or anything interrupt it. Not even the incessant, pounding, ominous-sounding knocks at your door. It's probably just the neighbor lady who brings you muffins and jam because she thinks you're agorophobic, so if that's the case, she'll just leave the basket by the door as usual. No need to leave the couch.
3. You're always home, but household chores never seem to get done. How is this possible? It's an inexplicable phenomenon, but somehow, when you've been working hard all day, it's tough to get to the housework. This seems unbelievable to onlookers, family, and outsiders in general–"You're home all the time! You must get sooo much laundry and different home renovations done!" But when you work from home, the home is usually what gets neglected first. Social life second.
4. You catch yourself working at 10pm or before anyone else is awake. Yes, you've heard of "business hours" and "normal working times" but that information does not seem to compute. You're awake, it's quiet in the house, and there is always work to be done. You'll just hop on the laptop for a minute and get some stuff ready for tomorrow. (3 hours later) Well, time to get a few hours of fitful sleep and start back at it bright and early!
5. You have amazing surges and serious dips in productivity throughout the day. Boy, if the people at the office/your clients/mom and dad could only see you now–working so hard, being so unbelievably productive! And really, you've been so productive that it seems like a good stopping point for a quick break. Maybe a walk around the neighborhood. Or a quick trip to town to grab lunch. And maybe stop and pay the electric bill and get ice cream on the way back. Possibly just make it a day trip to the beach.
6. You rely on coffee more than some people rely on significant others. And that is a fact. When you work from home and it's so quiet and you're in charge of motivating yourself, coffee is gracious enough to step in and do the motivating for you. The problem is, the motivation only lasts for a short bursts and therefore must be continually refueled throughout the day. No problem. You'll stay close to the coffee maker.
7. You develop a deep, meaningful (sometimes one-way) connection with your pets. Is it just you, or can other people see how smart and hilarious your pets are? In case they can't, go ahead and start your pet an Instagram account and post as though you are that animal. Act as though your pets have human personalities and complex emotions just like you and sometimes put sweaters or shirts on them. NOW, you're working from home.
8. Your friends wonder where you went. You're still here, but kind of off the radar since you've been working from home. Not going to office all day kind of dampens your desire to trek out to happy hour or drive across town to meet friends for lunch. In all seriousness, working from home can get lonely, so don't ditch your friends just because you've been busy!
9. Your sense of time is a little warped. Is it Tuesday or Friday? Remember when not a day went by that you didn't know exactly how long it was until quitting time on Friday? Those days are over. It's a good sign, because you don't hate your job so much that you consistently count down to the weekend. These days, the weekends roll up as a nice little subtle surprise. You work through most of the weekend anyway, so no reason to make a big deal out of it.
10. You eat meals at strange times. It's your 3rd cup of coffee, so does that mean it's breakfast time or lunch? May as well skip both because of the confusion and just wait for dinner. Besides, you seriously cannot fathom eating another sandwich or frozen thing for lunch today. But maybe tomorrow.
Source: https://www.conversational.com/10-struggles-understand-work-from-home/
Publish Date: April 28, 2016 5:00 AM
Page: 1 | 2 | 3 | 4 | 5 | 6 | 7 | 8 | 9 | 10 | 11 | 12 | 13 | 14 | 15 | 16 | 17 | 18 | 19