Conversational - ContactCenterWorld.com Blog Page 12
Page: 1 | 2 | 3 | 4 | 5 | 6 | 7 | 8 | 9 | 10 | 11 | 12 | 13 | 14 | 15 | 16 | 17 | 18 | 19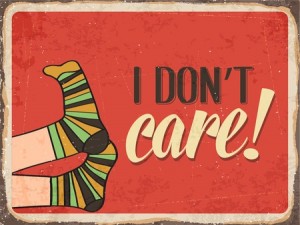 Do you struggle with customers that don't seem to care about your business? Sometimes you're having a bad day, your company is fighting with technical issues, or the weather has made it difficult for your staff to commute to work some week.
You have to take care of your customers even though you have your own issues to deal with. When it's time to put your own issues aside to help customers who don't seem to care about your problems, here is a look at what you can do to get past the "I don't care" attitude from your clients.
The business world is set up to be customer-focused
It seems like some customers are too self-absorbed to realize that you may be having a bad day too. You might feel like no one in the business world is concerned about your problems or the company's problems except you, and you're probably right. That's not necessarily a bad thing if you have the right customer-based mindset.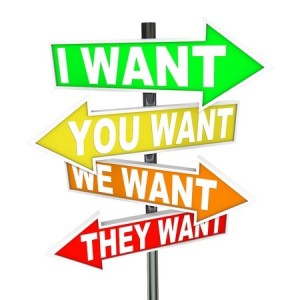 If a restaurant staff were standing around talking about the flat tire they had today, the family gathering they are preparing for, or the computer problems that caused problems with the business this week, it would be quite a distraction from getting the food out while it's hot, noticing there are customers at the door that need a table, and seeing that a table is low on their drinks.
Providing the highest level of service means that you are paying attention to your guests and putting your own thoughts and problems aside.
Being laser-focused on the customer from the start to the finish of the interaction is the best way to pick up on little things that are easy to miss while your customer is in your store.
Taking the job seriously and focusing on the customer in front of you, whether online, on the phone, or in-house, is the way you show your customers that you care about their needs or problems first. That's the first step to curing the "I don't care" customer attitude.
Why your issues don't matter to the customer
While your customer is spending their hard-earned money in your store, it's hard to be sympathetic to the long shift you've endured or the fact that you overslept this morning and got in trouble with the boss.
Your customer may be exhausted from a long day at work, picking up the kids, and shopping for the week's food. With that on their mind, it's tough to feel sympathetic for employees or chaotic situations at the businesses they frequent. The "I don't care" customer attitude happens when a customer is more focused on getting in and out of your business and making sure their money was spent well–not so much on how you or your staff are feeling.
Customers care about their own happiness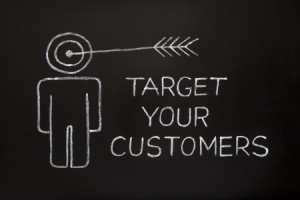 Your customers don't care if you were rushed here from your other responsibilities; they still expect you to look your best.
Your customers don't care if your mind is overwhelmed because you other responsibilities at home to tend to, your customers still expect you to be present and helpful.
Your customers don't care if you've had a bad day; they still expect a smile and positive interaction.
Why don't customers care about your needs, wants, problems, and feelings? Because customers have their own to worry about, and they are in your store to spend their hard-earned money, time, and energy to purchase goods from you.
Keep your problems and issues outside of the business in order to show your customers that they are the priority at all times, fixing the "I don't care" customer attitude for good.
Source: https://www.conversational.com/fix-dont-care-customer-attitude/
Publish Date: April 19, 2016 5:00 AM
---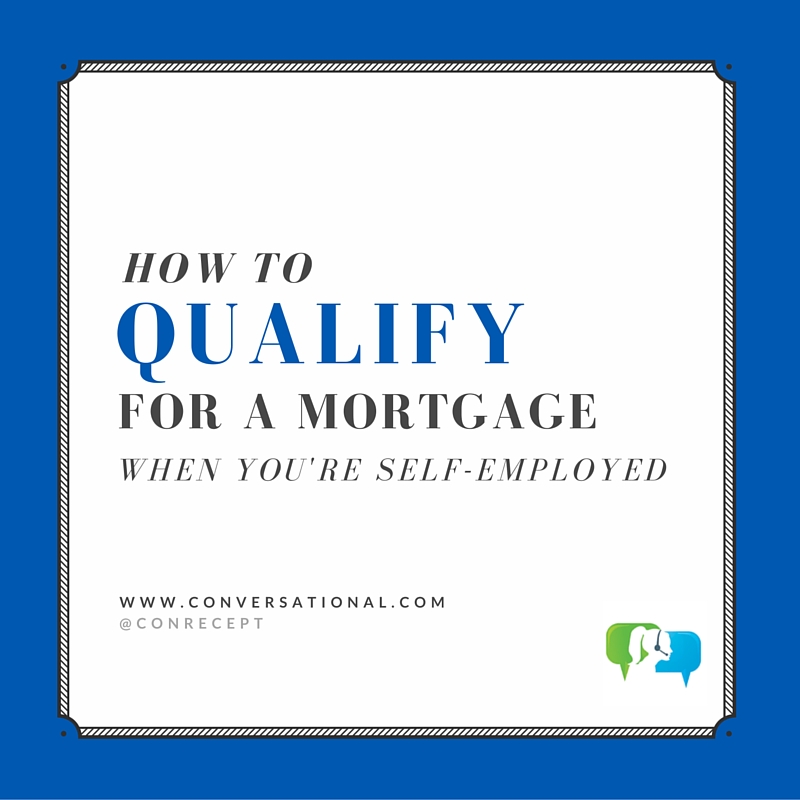 If you've started your search for a home and you're self-employed, you've probably already discovered that the process is a bit tedious.
While being an entrepreneur and working for yourself is usually an undeniable benefit, when you want to qualify for a mortgage, it can be a hindrance. The tax write-offs self-employed people benefit from suddenly become cause for a lender to get suspicious.
Lending standards are tough for the self-employed, but we'll talk about the considerations that should go into applying and qualifying for a mortgage and how you can plan to be successful in buying your home.
Why it's hard to qualify for a mortgage
First, let's talk about the challenges that come with applying and qualifying for a mortgage when you're self-employed. Lenders' standards are always changing and can be tough to meet. Your tax returns can be your enemy. You need to be able to show a year-over-year income increase for most lenders to consider you.
How can you rise up to meet these challenges?
The standard you have to meet
Earning a comfortable living might be all you were out to do when you started your business, but lenders don't see it that way. In most cases, you'll need to show two years' worth of tax returns to your lender. That's a potential problem because for self-employed tax payers, your take-home pay is radically different from what the IRS says it is.
Taking advantage of loopholes and under-reporting your income in the past can really come back to bite you here. Lenders want to see that you're bringing in a profit from your business, and while some will allow you to add certain deductions back into your income, others aren't so flexible.
Thanks a lot, tax deductions
Tax deductions are usually something to sing about, but not if you want to qualify for a mortgage. If you've been taking advantage of the plethora of deductions available to the self-employed, you've been writing off business meals, interest on business loans, retirement plans, and more.
Reducing your taxable income is a great thing when it comes to paying taxes, but a folly when it comes to applying for a mortgage.
That's because mortgage underwriters are looking at your taxable income only, for the most part. Your taxable income is likely far less than your actual take-home pay, so it could cause a lender to reduce the amount you're qualified to borrow, or deny you even though you're financially able to take on the mortgage.
If you're making money but your tax returns aren't showing it, a lender can't help you. However, certain deductions can be "added back" to your income:
Depletion
Depreciation
A large, one-time item
Make sure to check with your lender to find out if these deductions can be added back to your income and help you qualify for a mortgage.
It takes a while to do it right
Sure, you could just collect your existing tax returns and go apply for a mortgage tomorrow, but is that the wisest choice? No way. The best thing to do is to start planning for a year or two before applying for a mortgage. Why?
It gives you time to get your finances in order and make sure you're completing your taxes correctly before you apply. For a year or two before you apply, make a conscious decision to write off fewer expenses on your taxes, increasing your taxable income and making you a more attractive candidate to any lender.
Don't take on any personal debt if you can help it during this time. Personal debt can be the factor that determines whether or not you qualify for a mortgage.
Your income should be increasing every year
Lenders don't really care about rises and falls in income throughout the year–they typically average out and are to be expected when it comes to small business. However, if your returns will show a decrease in income from one year to the next, it could land you on a lender's blacklist.
This is another reason to take care as you manage your taxes before applying for a mortgage–writing off fewer deductions increases your taxable income and looks more attractive to a lender. Make sure the two years of tax returns you take to your lender show an increase in income year over year, not a decrease.
Source: https://www.conversational.com/how-qualify-mortgage-youre-self-employed/
Publish Date: April 19, 2016 5:00 AM
---
Note: This article is a guest post contributed by Taylor Schulte, CFP.
Debt is an ugly four-letter word. It comes in all shapes and sizes, and generally includes mortgages, auto and student loans, credits cards, and more. In fact, as of December 2015, an average American household was estimated to have $130,922 in debt, with $15,762 of that number belonging to credit cards.
Even more staggering is the $733 billion of credit card debt owned by U.S. consumers coming into this year.
As business credit card debt is considered to be costly (and one of the worst kinds of debt), it's often reviewed first when putting together a financial plan. One overlooked question, however, is what comes next.
What if you stuck to your plan and got those pesky credit card balances down to zero? What steps can you take to ensure you don't rack up those bills again?
Below are my top three recommendations for keeping those business credit card balances in check now that you've greatly reduced or eliminated your debt.
Cut Up Those Credit Cards. As cliché as that image has become, this is an essential first step. There are a lot of psychological factors that go into acquiring debt, and if you were prone to racking up debt in the past, chances are you are prone to doing it again. Don't take the risk. Cut up your credit cards and rely on a bank debit card instead. This will ensure you only spend the money you actually have—not the funds your credit card company generously lets you 'borrow.'
Check Yourself and Remain Accountable. Accountability is key when it comes to keeping business credit card balances in check. At a minimum, schedule an annual financial check-up to build in that accountability. This can be done in a variety of ways—be it with a family member, colleague, a spouse, financial planner, or even yourself. Knowing that this event is on the calendar will hopefully provide you with the needed motivation to stay on track.
Utilize Tech Tools. With the advent of technology, mobility and online resources, it's now possible to find solutions to virtually anything using tech tools. Why not leverage technology to get a comprehensive view of your financial well-being? You can this with the help of a financial professional or even complimentary sites, such as mint.com. Use these tools to track your spending or set budgets, and make it a habit to login in once per week to ensure consistency and results.
While there are plenty of reasons people fall into debt, more often than not, debt begins to spiral out of control because people neglect their business finances. They are afraid to look, and by the time they get the courage—it's too late. Be proactive, take control and use the necessary tools to stay on track of your debt. The less you owe, the more you own, and the better chances of a successful financial life.
About the Author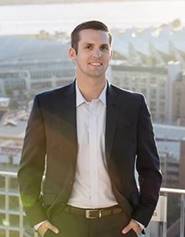 Taylor Schulte, CFP® is founder and CEO of Define Financial, responsible for company's vision, strategy and execution. Schulte is passionate about helping clients create successful financial plans, accumulate wealth and plan for retirement. While he works with a range of individuals and small businesses, Schulte has a keen understanding of young professionals' financial needs and infuses industry-leading technology into his practice to optimize client results and experience.
He has been featured in a number of publications, including The Wall Street Journal, Main Street,Financial Planning, Financial Advisor, San Diego Business Journal and San Diego Magazine. He is also a regular contributor to Kiplinger and San Diego Downtown News.
Source: https://www.conversational.com/3-tips-keeping-business-credit-card-debt-bay/
Publish Date: April 18, 2016 5:00 AM
---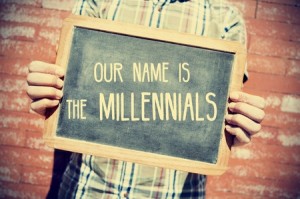 Each generation of entrepreneurs in the US faces a somewhat different set of circumstances: Different social movements, economic policies and limitations, and technology options surround each new wave of entrepreneurs.
Baby boomers are preparing for retirement, Generation Z are just starting out, and Generation X is in the prime of their careers, but what about the millennials?
They fall into the group that were born between 1980 and the mid-2000s, which makes them the bulk of the workforce these days.
Their concerns aren't about retirement or maintaining a business, like Generation X; Millennial entrepreneurs focus on how to continue growing, learning from the mistakes they made when they started out, and trying to balance family life with their blossoming business.
Take a look at the changes and circumstances millennial entrepreneurs are concerned about.
Changes in technology
Millennials were fortunate enough to grow up with technology being pretty prevalent in their childhood, while still knowing a time before technology was such a focus. However, there are still constant changes to technology that make it difficult even for millennials to keep up with.
It's a constant challenge to stay in-the-know with the newest social media marketing strategies, the up-and-coming social media platforms, and the expectations in the business world that come with staying relevant.
With the focus being on Facebook and Twitter for so long, businesses will have to be aware of new platforms such as Snapchat and new algorithms that affect how many people you can reach online. It's easy to lose traffic, customers, and sales in this digital economy.
Advice: Millennials are going to have to work harder to stand out, find multiple ways to engage with their audience, and reach their audience despite the overwhelming amount of information and competition out there. Stay relevant and offer valuable information rather than focusing on selling – brand loyalty is everything.
E-commerce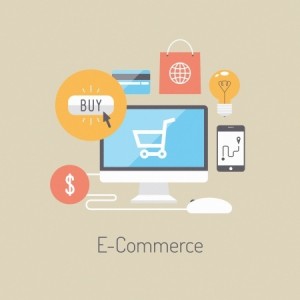 Another area of concern for millennial entrepreneurs this year: Online retail. It used to be a niche, but it has recently become so common that some brands are exclusively online. Shoppers now expect online retail possibilities with their favorite brands.
E-commerce is a crowded industry and it has become more popular due to technology making it easier than ever to take part in. This has caused millennial entrepreneurs to face more competition than ever, but some brands are working to fight the competition by adding something unique to their store.
Advice: Watch out this year for major retailers like Amazon that are taking over online shopping and instead, find something that will make people find you.
For example, a well known cigar brand offers a custom cigar recommendation engine as part of their company to make sure they stand out. Try to offer limited edition pieces rather than something that could be sold in bulk on sites like Amazon.
Changing others' perception of millennials
The other concern that millennials are dealing with this year is that there is a slightly negatively skewed perception about the people in this generation. Many people have already decided that millennials feel more entitled than other generations and don't believe in hard work.
This means that people are going to view working with a company run by millennial entrepreneurs differently–assuming that they don't work hard, are lazy, unprofessional, too focused on ideals, or are too young and entitled to relate.
Millennials are going to have to work extra hard to fight the stereotypes against their generation to make sure customers and potential partners aren't turned off by them before even doing business together.
Changing the perception against millennials is going to be a challenge when customers make assumptions after learning the age of the founder of a company.
Advice: Millennials are going to be underestimated, perceived wrong, and lose opportunities, but millennials can avoid this by working harder, fighting the stereotypes, and proving everyone wrong. Allow the customers that give you a chance and are pleased with your business to let others know that the stereotypes don't apply here.
While millennials are a talented group with more technology under their belt than previous generations, they are going to have to fight continued stereotypes, watch out for the newest generation, and find ways to stand out in an ever-crowded, competitive business world.
Source: https://www.conversational.com/concerns-millennial-entrepreneurs-face-year/
Publish Date: April 18, 2016 5:00 AM
---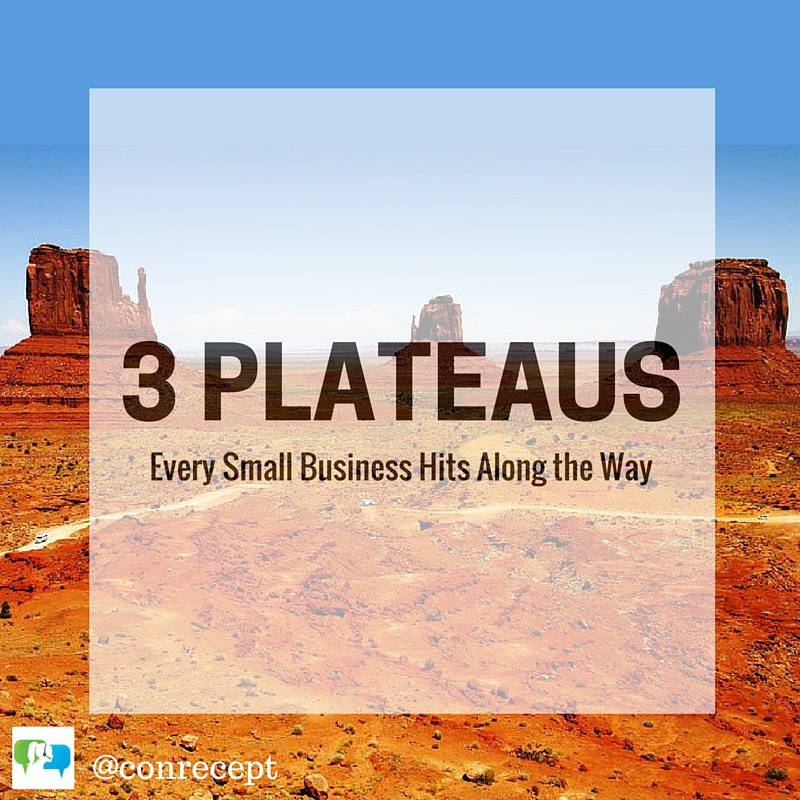 Ownership may feel chaotic at times, but small business timelines are somewhat predictable. When your small business hits a plateau and you start to wonder if success is further away than you thought, it's important to keep things in perspective and know the 3 common business hurdles and plateaus owners face along the way and when they typically face them.
3 Plateaus Every Small Business Hits Along the Way
These are reminders that with perseverance and a dedication to getting through tough times, your business won't fail. Here are 3 plateaus every small business hits along the way.
Plateau 1: Your 5th employee
Hiring your first employee was a memorable experience, and by the time you've got 5 employees, you really feel like you're on your way. That's why it's so disheartening to hit the first plateau of small business around this time.
What causes this plateau?
Before we get into the reason most small businesses hit their first plateau around the time they've hired their 5th employee, let's talk about the reason you originally got into business. Was it based on a proven equity model, or was it to establish a company that manages to make money while you do something you love? There's a big difference between the two.
If you started the business to do something you love, you're heavily involved in the business. You alone hold the vision and idea of what your company should be. The problem with that mindset is that you are one person with limited time and resources. If you are personally involved in the delivery of service and day-to-day operations of every aspect of your business, you simply won't have enough time to manage the big picture.
When you don't take time to plan the big picture, you become entrenched in simply keeping up with what you've already got–5 employees and full work load. In fact, around the time you hit this plateau, you may not even want to hire more employees or bring about real growth because you just feel tired and a bit overworked.
This plateau is over once you decide to concentrate your involvement to one department and take on a more supervisory role that allows you time to manage the direction of the company.
Plateau 2: Your 3rd year of business
By the third year of business, you're smooth sailing. Everyone has settled into their routines and roles. Growth is slow but steady. And then you might start to notice that the wind is no longer in your sails, leaving you stranded on the water.
What causes the third year plateau?
Usually, a small business owner comes into the role with expertise in one specific area of business. It might be marketing, finance, or web development. In any case, the skill has served the owner well so far.
But by year 3, there's been a lot of strain on that skill. It's been heavily relied on for 3 calendar years and at this point, it starts to feel a bit forced. It's more challenging than ever to continue to generate great marketing campaigns when you're working on landing big partnerships and shopping for new company locations. Things get out of balance, and the business owner finds him or herself limited because of their involvement and different roles in the company.
In order to move past this plateau, you have to accept that your time can be spent on higher-level tasks that are more productive overall for your company. This means finding people to entrust with the roles you've held so far, whether that's marketer, blogger, accountant, etc.
Plateau 3: Your 25th employee
Once you've reached your 25th employee, there's no doubt about it: You're doing something right. But suddenly, you'll notice that the efforts and strategies that were working so well for your business before are now falling short of your growth goals. Every chart and metric you analyze shows a plateau or downward trend, and at this point in the game, that can seem like a sure sign of impending failure. It's not! This is the 25 employee plateau, and there's a reason it's happening now.
What causes this plateau?
As a business owner, you might consider yourself a jack of all trades. You have to be in order to successfully oversee every aspect of your company! However, you're also aware that your skill set is limited and that you don't have expert-level knowledge of every facet of your business. That realization is probably what led you to hire managers and spread out the top-level responsibility, and therein lies the reason for plateau number 2.
By the time you've got 25 employees, you've hired managers to keep the structure of your business solid. Chances are, you hired your managers from the pool of employees already working for your business. And even though you might have chosen the best performing, most qualified employees in the bunch, if they didn't come in with management experience, the learning curve is inevitable.
Just like you slow down in a car when you're going around a curve, the same is true in business. Teaching employees to move into their new supervisory roles (especially when managing employees that were once same-level coworkers) takes time, and learning to manage and maintain lines of communication in the company with the new tiers of management can be a challenge.
That's the reason small businesses hit a growth plateau around their 25th employee–they hire managers to share the ever-increasing load of managing more employees, and the time getting everyone acclimated to those changes forces the company to slow down and get its bearings before moving on.
Source: https://www.conversational.com/3-plateaus-every-small-business-hits-along-way/
Publish Date: April 18, 2016 5:00 AM
---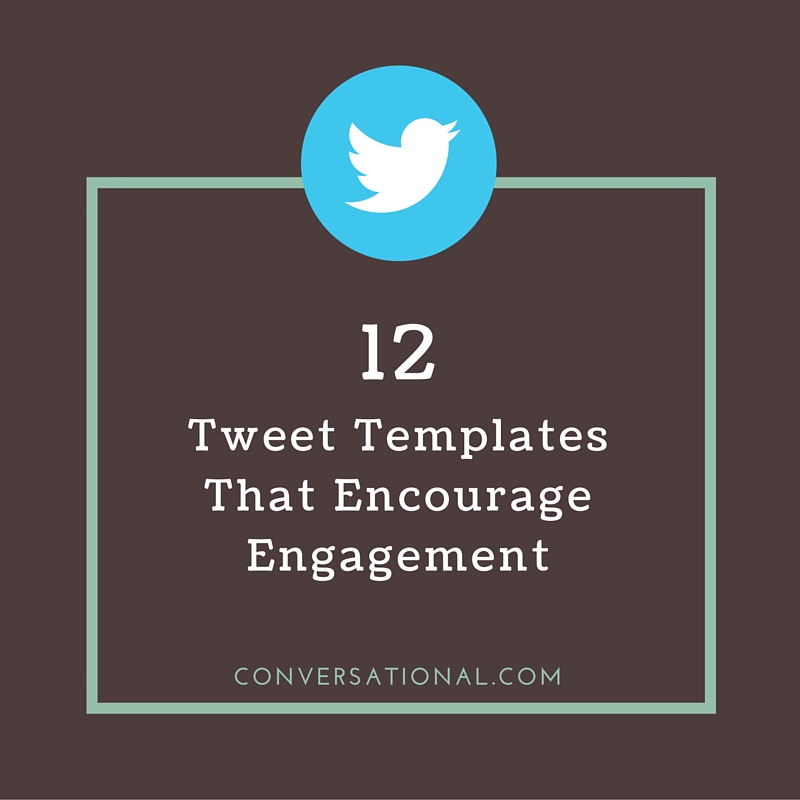 Finding it hard to really connect with your Twitter audience as a business? You're not alone.
While you might find it easy to get likes and retweets when you post a tweet or photo from a personal account, it's harder to encourage real-life engagement from people when you're operating as a business without a face.
There are specific strategies to use when writing tweets for a business that encourage your audience to engage with you.
If you start out with these 12 business tweet templates, you'll see a rise in engagement and will get a better taste of what it's like to interact with your audience as a brand on social media, helping you fine tune your brand voice and tone.
12 Business Tweet Templates That Encourage Engagement
These templates have helped us increase our engagement on Twitter, and we've used similar templates to boost our reach and engagement on other networks as well. You can change these templates up to suit your needs and content types–these are meant to be a starting point to lead you in the right direction. Happy tweeting!
1. This or That
We can't decide at our office. Care to join in? Safari vs. Chrome. #thisvsthat
2. Negative words
Please, don't ever use these 5 phrases on the phone with customers. Link
3. Positive words
#Smile to make your voice sound happy on the phone! #tips
4. Something uplifting
"Positive quotes are so uplifting." -Anonymous #quotes
5. List something
10 photos that perfectly describe Monday morning when you're a business owner
6. Almost clickbait
This is the #1 headline mistake writers make. 1 tip to make sure it never happens again: Link
7. Cool photo
Post a cool photo and use words like amazing, incredible, and unbelievable to encourage more people to like, comment, and reply.
8. Celebrating something
Business-centered: We're happy to be Cityville's #1 pizza parlor for the 3rd year running. Thanks Cityville!
General: Today is #NationalHugDay. Hug or be hugged!
9. Direct call out
Any social media marketers interested in our free #webinar? Sign up today and we'll send you a freebie!
10. Promise improvement
Add 2 hours to your business day when you hire a virtual receptionist. #productivity
11. Trending or industry hashtags
Must…get…coffee. #MondayMotivation
Treat the customer like your boss to provide great service. #CustServChat
12. Tell a secret
Psst…we just learned that our newest location will be in San Francisco! #surprise
The secret to forming deeper relationships with prospects is all in the eye contact: Link
Source: https://www.conversational.com/12-tweet-templates-encourage-engagement/
Publish Date: April 18, 2016 5:00 AM
---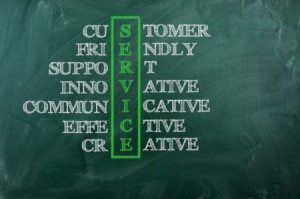 For many people, customer care is lacking. It becomes a hassle to be dreaded and even avoided.
From cable companies to a trip to the DMV, many times, people want to avoid interacting with customer care at all costs. There are certain types of companies that seem to be renowned for providing a bad experience (Being on hold for an hour? No thanks) and it causes customers a sense of dread when an interaction is required.
The good news is that your company can learn from this in order to better serve your customers. Improving your customer care should be your top priority, and the best way to do it is by making your interactions less stiff and more human.
From providing the proper training to playing on your staff's strengths, here's a look at the best ways to make your customer care more effective and fulfilling.
Make sure your staff is trained and prepared
The first step is to make sure your staff has been properly trained and feels empowered. Can your staff properly help customers through all avenues of communication, from the telephone to email, or social media and web chat?
When your customers want to reach you in a variety of ways, it's vital that your staff is able to effectively communicate and handle any questions or concerns. Having multiple channels of communication is better for your customer, helping you eliminate what could have been a challenge when a customer sought support.
Ensuring that your staff has been trained in the various aspects of their jobs is important for delivering top-notch customer service.
Be sure to train on any software used to make the job easier, offer your team the tools needed to do a great job, and allow even your newest team members the space to use their best judgement with helping frustrated customers so that everyone can feel like an equal part of the team.
Play on your staff's strengths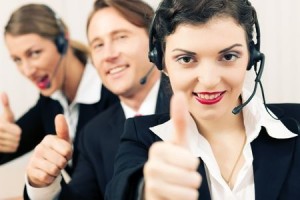 Are there members of your team that are better at staying organized, others that are best at upselling a new product, and others that are better at dealing with frustrated customers?
Some staff members may excel at technical issues and some may be great at making your customers feel welcome while in your store.
Make sure you are playing to your team's individual strengths to ensure everyone feels confident in their tasks and can bring their best tools forward. While your team is made of humans with different skill sets and strengths, it only makes sense that you let those strengths shine when it comes to interacting with your customer base.
Taking that nervous employee off the phones and helping with behind-the-scenes technical issues will make him or her happier while that bubbly employee of yours would be a great person to answer the phones in a cheerful manner.
Some people are skilled at diffusing a bad situation while others are better at organizing things and handling your schedules and appointments.
Do you have a script?
You may have forgotten to arm your staff with a script to work from. Having a general script allows your staff to stay consistent and be prepared for any situation when dealing with customers.
This is especially helpful during special promotions that are new to the staff. Make sure you put a script in place when an unusual request comes in to play, so that the team is prepared in the future if that situation were to happen to them.
Treat customers like you'd want to be treated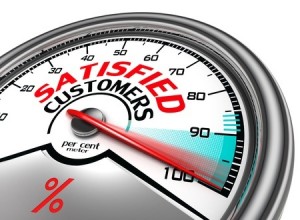 Make sure your customers are being treated the way you'd want to be treated as a customer.
Do your customers find your terms and conditions on your product confusing? Is your website or mobile app difficult to navigate? Do you customers get put on hold for long periods of time because you don't have enough staff members to assist?
Think about what your experience would be like as a customer of your company and make changes where you'd think you'd feel unhappy, whether it's high pricing, long wait times on the phone, or difficulty understanding the paperwork behind the service or product.
Use these tips to make your customer care something that customers look forward to and praise rather than avoid and complain about.
Source: https://www.conversational.com/make-customer-care-human/
Publish Date: April 15, 2016 5:00 AM
---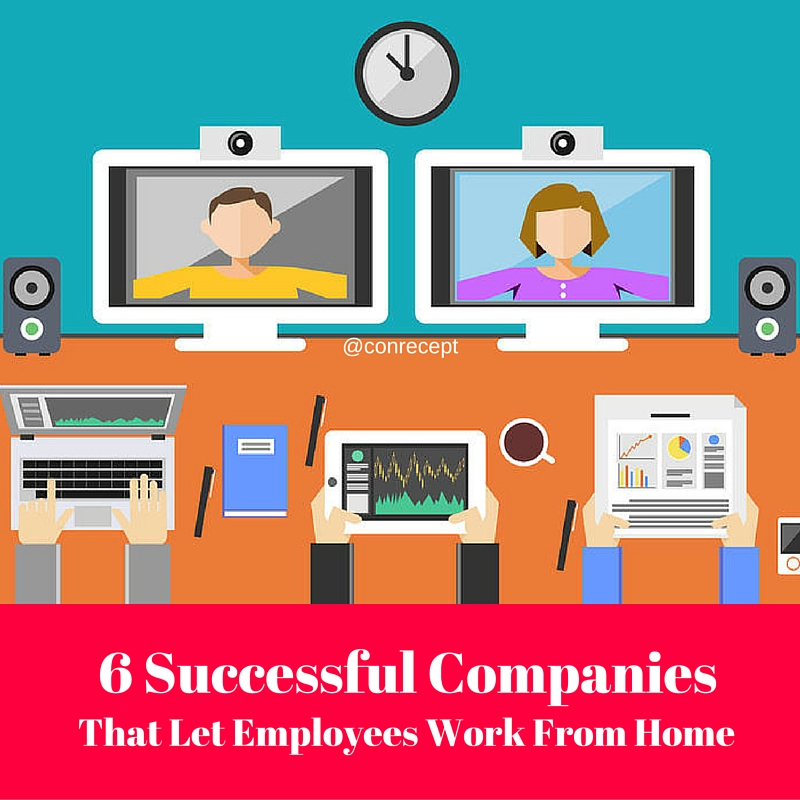 The remote work culture is relatively new. In the past, a very small percentage of jobs could be performed remotely–that is, at any place in the world without ever entering an office.
Today, technology has enabled most industries to start building remote teams and hiring remote employees that work from home.
The startup scene really thrives on remote employees and teams–they allow founders and business owners to hand-select candidates and teams based on qualifications, culture fit, and drive, rather than limiting them to only candidates in their immediate area.
In fact, several of our own employees work remotely instead of in-office.
6 Companies That Let Employees Work From Home
We found 6 companies that let employees work from home and are finding great success with it. Check the list out. Could you start working from home or allowing employees to try it?
1. Basecamp
Basecamp is a respected authority in the remote working world. They've published books on working remotely and the shifting remote work culture.
Basecamp formed its' remote work policy after surveying people to find out when and where they're most productive. Their findings showed that no one was most productive at the office–people said they did their best work on trains, early in the morning or late at night, or while sitting in the crazy-comfy chair in the living room. The founders of Basecamp understood that if they wanted the best results from their team, they had to put them in the right circumstance to create them.
When they let employees work from home and create their own productive work environments, Basecamp exemplifies the heart of working remotely: Boosting productivity by increasing employee satisfaction.
2. Buffer
Buffer is a recognizable name in the social media management and marketing industry. The Buffer blog is a highly respected resource for marketers and community managers everywhere. Their products help people be more productive and successful on social media by posting at scheduled times.
Buffer's remote work culture helps employees live a life they enjoy while doing work that is satisfying and feels important.
The team is scattered across the globe, and that could make communication difficult. But Buffer is careful to make sure team members stay connected and engaged with each other through video conferences, employee chats, and regular check ins. The company also hosts yearly retreats for the entire team, giving employees a chance to spend time together face-to-face and strengthen their existing relationships.
Add to that the warm support every new team member receives–hands on training, the tools and technology they need to succeed (laptops, Kindles, etc.), and the opportunity to attend yearly retreats–and it's no wonder people scramble to apply when new positions open up.
3. CloudPeeps
CloudPeeps is a marketplace for freelancers that operates from headquarters in San Francisco and Brooklyn. The core team is small–just 4 people, including founder Kate Kendall of The Fetch–but the group of freelancers that function as CloudPeeps is massive, spanning the globe and continuing to grow.
To find success at working remotely and managing remote teams, CloudPeeps uses tools and software that help boost productivity and keep the lines of communication open. Asana, Google Hangouts, Trello, Github, and Slack are all CloudPeeps favorites for staying in touch and on top of things. CloudPeeps gifts every new team member with a copy of Remote by Jason Fried and David Heinemeier Hansson.
The core team also goes on retreats regularly to squeeze in some face-to-face work time, brainstorming sessions, and a little fun.
4. FlexJobs
You might know FlexJobs as a site to browse and search for remote job opportunities, but did you know the FlexJobs lets employees work from home?
The entire team is distributed across the United States, from California to New York. This company doesn't believe face-to-face work time is necessary to build a cohesive and effective team. They don't host retreats like some of the other companies on this list, but on their website, they say "We haven't even all met in person, [but] that doesn't stop us from being a cohesive team, enjoying our jobs, and loving to help our clients."
5. Mozilla
Mozilla is the open-source provider of the Firefox web browser as well as Mozilla Thunderbird email. The company has 13 offices located around the world. Their employees are located in more than 30 countries.
With 13 global offices, chances are, there's an office near you. Not every Mozilla employee works from home, but they're very clear about their stance on working remotely: "If you work best from home, that's not a problem. We can support you anywhere." With so many distributed employees and offices, it's possible to get great support from close-by team members.
The company is interested in providing their employees as much flexibility as possible to keep them happy (which keeps them productive, as well).
6. Upworthy
There's something different about Upworthy, and you can tell as soon as you visit the Jobs page on their website:
"Work from home, from a coffee shop, from a coworking space — anywhere with good enough Internet to do a Google Hangout. Go move to Montana for a month and work from there if you want. (And if you already live in Montana, keep on living there!) There are no remote workers here; we're all part of a distributed team."
The folks at Upworthy want their employees to take time off–they really, really want them to. So much that they offer special vacation bonuses for team members who take a phone-free, relaxation-geared vacation from work. Did we mention they give all employees unlimited time off? That's how strongly they believe recharging and little breaks from work help keep their employees satisfied and productive.
Boasting team members that defected from The Onion, Reddit, BuzzFeed, the New York Times, and more, Upworthy is serious about providing a great remote work culture for employees that focuses on results, not time spent working.
What do you think of these companies that let employees work from home? Do you think it could work for your business? It seems like the secret these companies have discovered to managing and building cohesive remote teams is keeping the lines of communication open and abandoning what we think "work" means.
Like Upworthy focuses on results, not time spent working, and Buffer encourages team members to take vacations and sabbaticals, these companies are finding success by doing something different than most. We're big fans of the growth and rise of the remote work culture.
Source: https://www.conversational.com/6-successful-companies-let-employees-work-from-home/
Publish Date: April 15, 2016 5:00 AM
---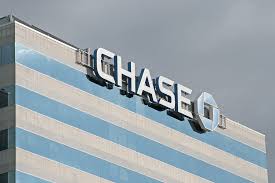 Last week, Chase announced the launch of their online small business lending program in partnership with alternative lender OnDeck. Chase's existing 4 million small business customers are being screened and invited to apply for loans through the program in amounts up to $250,000.
The program has been in the works since December, when Chase announced its partnership with OnDeck. The partnership will likely lead the way in similar pairings of large banks and smaller alternative lenders, who can benefit from the larger bank's existing customer base which keeps underwriting fees low and allows them to work with small business customers that traditionally would be rejected due to higher underwriting fees for small businesses.
The platform was created specifically for small business owners who are busy and want faster turnaround.
100% online
Same or next day approval
Lower rejection rates
Chase and small business loans
Chase is already ranked as the number four most active small business lender in the nation, coming in behind U.S. Bank National Association, Live Oak Banking Company, and Wells Fargo Bank, National Association. It provided 1,497 loans to small business owners in the total amount of $329,860,400 through the second quarter of 2016.
| Rank | Lender | Number of Loans | Total Loans |
| --- | --- | --- | --- |
| 1 | Wells Fargo Bank, National Association | 4,288 | $812,256,200 |
| 2 | Live Oak Banking Company | 494 | $582,265,500 |
| 3 | U.S. Bank National Association | 1,544 | $367,268,000 |
| 4 | JPMorgan Chase Bank, National Association | 1,497 | $329,860,400 |
| 5 | The Huntington National Bank | 1,873 | $301,077,900 |
The rise of online lenders has been met with some scrutiny on the part of small business owners. Scams and dishonest lenders that have surfaced in the past continue to make applicants pay closer attention to lenders that operate online. Because the Chase name is trusted, this partnership has the potential to appeal to small business customers that don't usually trust online lenders.
Source: https://www.conversational.com/chase-online-small-business-lending-launches/
Publish Date: April 15, 2016 5:00 AM
---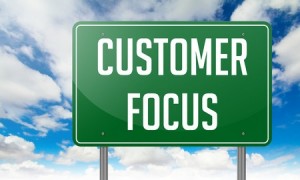 Sometimes the businesses that are seeing the most success are the ones that have taken the bulk of their resources and put them into customer focus.
While a restaurant could serve the most mouth-watering, delicious food, people aren't going to keep showing up if the staff is rude or inattentive during their visit.
A store may be located in the best area, offer great products, and have great prices, but if the customer feels unwelcome, rushed during the process, or can never get a staff member to help with a question or concern, that person is likely to look somewhere else to get similar products.
Customers are in control of your success which means that you need to put your time, energy, and focus on the customer's needs and wants. Take a look at why businesses with the best customer focus are winning over those that don't place enough emphasis on customer happiness.
Customer reviews are everything
One thing to keep in mind: You can rant and rave about how great your product or service is, how well you are doing as a business, and how many years of experience you have, but your customers won't just trust you. Customers will trust other customers. Customers want to hear about the good and the bad from other customers before them.
If many people claim to have the best service ever, to feel appreciated and important during their visit, and to feel remembered after their visit, new customers are going to be eager to get in on the action. Likewise, if everyone claims that a company is known for being forgetful, unenthusiastic, or even rude, potential customers may decide to work with someone else.
Your customers aren't sharing their experience with a few friends anymore–they are sharing their opinion with their social media followers, which means dozens to hundreds of people that hear about it.
In fact, it's believed that up to 90% of customers are influenced by online reviews. People will take the time to complain or brag about an experience they had with a company if it was significant enough. Unfortunately for companies, customers are more likely to post when they had a bad experience than a positive experience. Make sure to ask for reviews to encourage customers who have had great experiences to share that.
Help influence their view of you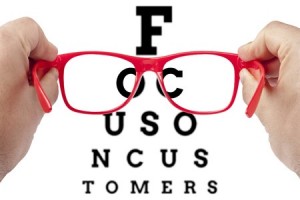 While you can't stop people from posting reviews and you can't force people to brag about you, the least you can do is help to shape their view of you in case they mention you.
People won't always remember the details of an interaction but they will remember how they felt. Keep in mind that customer experiences should include effort, success, and emotion.
Ask yourself if your customer accomplished the goal they had in mind when they arrived to your business.
The first part of your interaction with customer is to make sure that they were able to accomplish what they stopped by your business to do, whether that's getting information about your product, purchasing a product, or returning a product.
Make sure your customer has a quick and efficient way to complete the goal, with online customer service opportunities, self-service kiosks, or plenty of staff to help your customers get in and out of the store without feeling delayed.
Make sure your customers felt that there was little effort needed to get the task done. Would your customer feel that their experience was stressful, long, and tedious? Make sure your customer leaves feeling like "that was easy" or "what an efficient process that was."
Consistency across your customer solutions will show that you've put the time and effort into expediting all processes for your customer in advance.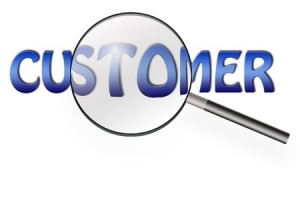 Make sure your customers always leave feeling positive, because frustration and uncertainty will ruin a customer experience.
Keep your customer informed, make processes more efficient, and make sure your staff is delivering positive, friendly, and helpful solutions during any interaction with a customer.
Lastly, you can be more customer-focused by always getting feedback from your customer on their view of the experience. It will allow you to improve how your processes work, fix a customer's poor perception before the customer leaves your store, and show that customer feedback means so much to you.
Learn from your customers, improve for your customers, and do whatever it takes to make sure your customers want to tell their friends how great you made them feel.
Source: https://www.conversational.com/business-best-customer-focus-always-win/
Publish Date: April 14, 2016 5:00 AM
---
Launching a successful startup is no easy feat. You want your startup to be a hit from the start, fulfill a niche that's been missing in the marketplace, and attract customers right away.
You need to understand who your target market is, what types of businesses are needed, and how you can make your product or service stand out.
Then you need to understand how the market is right now and how you can launch at the best time, in the best way, for the most success.
From getting your business noticed to with social media, here is a look at five important tips for launching a successful startup that will grab attention and make you profitable.
Start generating buzz
A great place to start is to generate buzz by working with a journalist or blogger who has the connections and experience to get the word out about exciting new products, websites, or apps.
Make sure what you're delivering is fresh, exciting, and newsworthy enough for someone to rave about it. You need to make it powerful and offer quality, because otherwise you'll find that the buzz won't last and your product, service, or website will have to speak for itself after the initial excitement.
Look for an established writer to review your work and reach their broader audience after you've taken the time to make sure your work is at the highest quality. Create a personalized pitch that you can take to online or media outlets that work with your target audience, so that you are covering your bases from local publications to online ones. A press release and media kit on your website is essential to make sure you have a successful startup.
Social media advice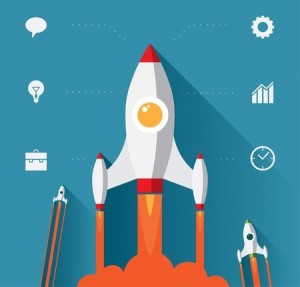 Once you've made your startup newsworthy and gotten it in the hand of journalists and bloggers, you need to get on social media.
Use this as an important tool to generate more hype and attention. Twitter is known for being the leader in online marketing while Facebook is a good secondary choice.
Use Twitter to network with customers, journalists, other entrepreneurs, and anyone that can be a great marketing partner. Get on there at least six months in advance so that people can see you are active and can anticipate the big arrival of your product or service.
Get endorsed
Another great strategy to being successful at launching is to get a high profile endorsement in your corner. Find a trusted business, popular blog, or internet personality to review your company with honest feedback.
You'll find that you can reach a broader audience for the fair review and all it may cost you is more work and some compensation. It's a great way to market your services to an already established audience that would want what you're selling.
Create a website and gather email addresses
Make sure you have a landing page that people can get to for your launch.
You'll need to have a place for people to find you and a great way to do this is to offer a product sample or a free eBook. Gather email addresses before you launch in order to have a great collection of contacts for future updates and product launches.
Launch at an event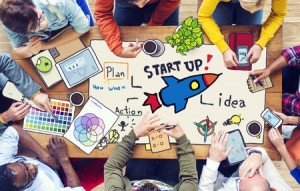 Lastly, consider launching your business off in front of a live audience like at a conference or event.
It's a great way to gain more momentum and gain the attention you need to have a successful start. Not all companies can do this but for the ones that can, such as a new tech product or app, it's a great way to reach many people in a short amount of time. Look at how Twitter joined the scene after attending SXSW.
There are many ways to ensure you launch your startup with the best chance for success. It's your new baby and you want to make sure everything goes well. Use these five tips to make sure you have a successful launch which includes taking the time to get a great social media presence, being proactive in your outreach efforts, and networking effectively.
Source: https://www.conversational.com/5-tips-launching-successful-start/
Publish Date: April 13, 2016 5:00 AM
---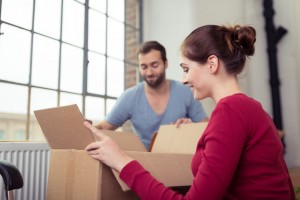 If you heeded the advice of the professionals who recommend you start your business before buying a house, we applaud you. Your business is starting to take off, which might be one reason you're looking at buying a house now.
As a business owner, you have a few needs that are different than those of the typical home buyer.
We put together a checklist for business owners buying a house to outline the process and make it simpler to follow.
The checklist below assumes you've already found the home of your dreams in the perfect location (and we hope you have!). Check it out!
Checklist for Business Owners Buying a House
Know your limit – Come up with the most you'll consider paying for the home, and the price you'd like to start with when you make your offer. Use a site like Zillow to find the prices of comparable homes in the area to get a good starting point.
Ask for extras – If the price of the house still seems a bit high for your budget, ask the seller to throw in extras you like around the house (curtains, appliances, etc.) or that will benefit you (like a home warranty for repairs your first year in the house). Most home owners don't mind including extras in an effort to make the sale quicker!
Be flexible to get flexibility – Whatever you can bend on, do it. You will see your realtor and seller respond to your flexibility with impressive flexibility of their own and special extras you didn't expect to receive. You catch more flies with honey than with vinegar.
The Mortgage
Ask around – You need referrals to find the right lender. Ask around to find the best institution and mortgage specialist to work with. It's worth it to do your homework–a bad lender will cause you problems throughout the entire process of buying a house.
Figure out the down payment – A standard down payment is 20%, not 15%, of the price of the home (before closing costs). If you don't pony up at least that amount, you're looking at paying for private mortgage insurance.
Get no less than 3 quotes – Buying a house is serious business, so don't go with the first lender you speak to. Get at least 3 quotes from different lenders to ensure you're getting the best deal possible.
The Inspection
Browse for an inspector – Again, ask for referrals from friends or colleagues who've already purchased a home in the area. It's important to find an honest inspector, and not one who is affiliated with repair companies to create and document problems that don't exist.
Attend the inspection – This is just as much for your own knowledge as it is to ensure everyone stays honest during the inspection. You'll get to know your house-to-be a bit better as well. You have the added benefit of asking the inspector questions as you go.
Get a written estimate of all issues – If the inspection turns up any issues, get a written estimate of the cost to repair or fix those issues from the inspector or a repairman. You'll need this list to ask the seller for a price credit off the price of the home in the amount of the repairs you'll have to fund after buying the house.
The Appraisal
Find a quality appraiser – Referrals or an internet search will turn up appraisers in your area that know what they're doing. Get a quality appraiser to come in and appraise the home you're buying.
Look at that list of comparable properties – The list of comparable properties that you asked your realtor for earlier is good to look at again. Did your appraisal match the general price range of the other homes in the area? Have there been any major improvements that might have changed the price?
Choose a highly rated title insurance provider – Title insurance covers you and your lender against liens. All providers offer the same type of coverage, so go with the cheapest option of an insurer with a good rating.
The Closing Process
Lock in your interest rate – Whatever your interest rate is, lock it in a month or a month and a half before closing on your home. Interest rates go up over time if you don't lock in a solid rate.
Ask for a detailed list of closing costs – You want a concrete list of every fee, charge, cost, and credit. Asking for a detailed list of closing costs shows that you're a savvy business owner who isn't going to have the wool pulled over their eyes. It also enables you to dispute or question bogus charges.
Do a thorough walk through – Check the house again, down to every plug outlet, appliance, hole in the wall, and plumbing. If there are any issues, ask for a closing credit to cover your cost of fixing them later.
Finally – Sign the contract and move in!
Source: https://www.conversational.com/checklist-business-owners-buying-house/
Publish Date: April 13, 2016 5:00 AM
---
Whether you're a small business owner or a small business patron, you probably realize how important small business really is to the US economy. Numerous studies over the years have shown small business leading the way in growth and sales. If you were to take the time to read and review each study, you'd be sitting here for quite a while.
That's why WebPageFX put together a handy infographic that outlines the results of important studies and gives us a big picture view of small business in the US.
From successful entrepreneurs offering insight and advice, to hard numbers and statistics from rigorous economical studies, you'll find everything you ever wanted to know about small business in the US in the detailed and surprising infographic below.
Let us know what you think–find our thoughts on some of the statistics and figures on small business in the US below the infographic.
Why Small Business Matters to the US


Created by WebpageFX
Discussion
Something that really jumped out at us from this infographic about small business in the US: The average cost and time it takes to start a business. $325 and 6 days on average?
That sounds like an awfully low estimate, especially when you consider certain industries with notoriously high startup costs and regulations that draw out the time it takes to get the business off the ground.
Another interesting bit from the infographic was the percentage of small businesses that are run entirely from home: 54%. As virtual receptionist and call answering service providers, we know that many of our clients run home-based businesses, but we also work with a lot of law firms and medical offices.
We're interested to find out how many of you actually run your business from home–would you take a second to tweet @conrecept if you run your business from home?
Source: https://www.conversational.com/everything-ever-wanted-know-small-business-us-infographic/
Publish Date: April 13, 2016 5:00 AM
---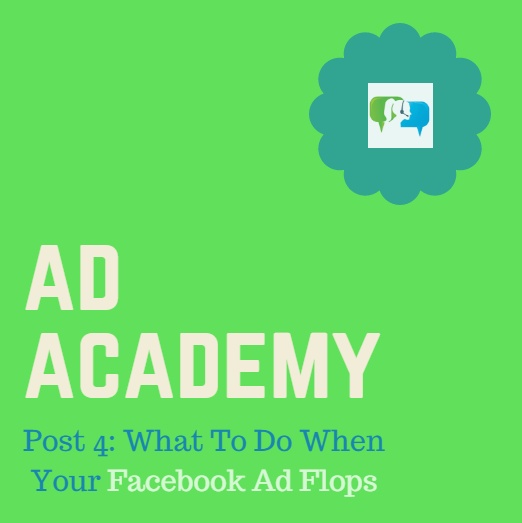 This post is part of our Ad Academy series. Find help with choosing the creative for your Facebook ads and budgeting your Facebook ads here. You can also reference our post about using Facebook ads to strengthen your content marketing plan here.
Did your recent Facebook ad completely flop? We've all been there. It's part of marketing successfully, and one ad's failure is hardly a reason to give up.
In fact, even if every ad you've ever created has failed miserably, there's still hope to create an engaging ad. After all, you now know at least one way that doesn't work, leaving you free to try other options.
That's because marketing and advertising are built around a core value of testing, testing, and retesting.
If you change your mindset from
"This one will definitely work. It's going to go viral! Let's see how many clicks we get!" to "We're currently testing this ad to see how our audience reacts to it," you'll see your Facebook ad flops less as failures and more as informative tests.
What to do when your Facebook Ad flops
You might feel unsure of what to try next if your painstakingly-created Facebook ad failed to drive clicks or engagement. Here's a few ideas of ways to take your Facebook ad failure and turn it into insight.
1. Change one thing only.
Pick one thing that you believe might have affected the results of your Facebook ad–just one thing. That could be the headline, the link you send visitors to, the image for the ad, or the text. Once you've pinpointed the element that you believe could be making a negative difference, change it. Measure the results.
If you don't see the improvement you're looking for, try changing one more thing. If you change just one element of your ad at a time, you will have a better idea of the change that ends up making a difference and netting you the most results.
2. Try A/B testing two or more ads at once.
Maybe your last ad just wasn't a good one. Try creating two new ads and testing those at the same time to see which drives the most engagement and clicks. It's helpful if there are control and test variables–for example, both would feature the same text, headline, and link, but you might choose different images for each ad and see which performed better.
This gives you better insight into your audience. Think about why your audience engages with the content they engage with. What's different about it and the version that didn't pan out so well?
3. Try a version of the ad on another network.
The ads we run on Facebook are vastly different from those we run on Twitter. And on the same note, sometimes we post similar content on both networks but notice a post that was wildly popular on Facebook didn't get so much as a peep on Twitter. That's because our audiences on each of those networks are a bit different.
If the ad you created with Facebook in mind didn't pan out, try running a version of that ad on Twitter. You might be surprised by the results you get, and you'll manage to get some use out of what might have been a wasted ad.
4. Ask for honest opinions.
There's no better way to find out why your ad went wrong than asking for honest opinions. Don't do this online, but rather look to personal friends, colleagues, and coworkers that might take a moment to look the ad over and tell you what they think of it. Maybe there's too much text or the image looks cheap. Perhaps it's only appealing to women when you want to target both genders.
Their insight, no matter what it is, can be really valuable as you go in for round 2 and create a better ad. Be clear that you won't take offense to any suggestions or issues someone may see with your ad.
Source: https://www.conversational.com/ad-academy-what-do-facebook-ad-flops/
Publish Date: April 12, 2016 5:00 AM
---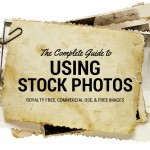 Finding free stock photos isn't always easy. If you don't have a go-to source for quality, free stock images to use, you could find yourself browsing the internet for an hour to find an image with the appropriate licensing and photo content.
Along the way, you've probably heard different terms that describe stock photos: Royalty free, images for commercial use, rights-managed, and free stock photos. It's not immediately clear what these terms mean or what their corresponding licenses require if you use them.
If you're using an image on behalf of a business–whether it's on your Facebook page, a company blog, or a tri-fold brochure–you absolutely have to know how you're allowed to use the image, or if you're allowed to use it commercially at all.
We'll explain the difference between royalty free, commercial, and free stock photos in this post. We'll also talk about copyright infringement, when businesses are allowed to use a stock photo, different image licenses available from Creative Commons, and how image creators can track down illegal use of their images.
What are royalty free images?
If an image is royalty free and you want to use it, this is what happens:
You pay, one time, to have unlimited access to a stock photo – no royalty fees
The images can be used over and over as long as the original license terms are followed
Some companies impose a number of permitted uses, which can limit the number of times you can use the stock photo. For example, one company allows 499,999 uses before requiring an extended license.
What are rights-managed images?
An image with a rights-managed license will also include specifications about how long the image can be used, how many permitted uses are allowed, and any included exclusivity.
Most rights-managed images are exclusively offered to the business or organization that first purchases the temporary rights to them, enabling a company to use never-before-seen images in their marketing and advertising content and materials.
The difference between royalty-free and rights managed
Royalty free images are purchased with a one time fee and can be used over and over, only requiring an extended license if the images are to be used more than 500,000 times or so. No royalties are owed to the image owner for use of the image; the one time fee covers your use of the image after that.
Rights-managed images include exact time periods of allowed use, circumstances of use (for example, may not be placed in "sensitive" advertisements about companies that sell products related to mental health or disorders, sexual preferences or issues, etc.), and who can use the image other than you. Most rights-managed images are exclusively licensed to one company.
What does 'Editorial use only' mean?
If an image says it's available for editorial use only, that means it can't be used for anything that advertises, markets, suggests, or promotes your business (or any other). Editorial photos might include components that have not been licensed for commercial use–paintings, brand logos, etc. in the photo can be the reason–and so using them for any business-related purpose is a direct violation of the license terms.
Editorial use does cover non-commercial settings like:
Newspaper articles
Educational blogs
Personal blogs
Magazines
The photo can't be used for commercial purposes like advertising, marketing, or any promotional activities. This is because editorial photos feature images of people or things that have not been licensed for commercial use. But these images can be used in non-commercial settings, like newspaper articles, educational blogs and magazines.
What is a Creative Commons license?
Creative Commons offers licenses that cover copyright terms. They allow content creators to decide which rights to reserve and which to offer for free or for a fee to customers.
Restrictions these licenses can include are whether or not an image can be used for commercial purposes, whether or not an image can be modified, and whether or not the photographer or image creator requires attribution or credit.
What is the difference between personal use and commercial use?
Personal use is defined as the use of an image that does not result in and is not intended for commercial gain. Personal use examples include:
Personal blogs
Newsletters for family and friends
Wedding announcements
Birth announcements
Commercial use includes use of images for commercial reasons. That includes promotions, endorsement, advertising, and merchandising for a business, yours or otherwise.
Examples include:
Branded company website
Tri-fold brochures
Advertising
Presentations
Products
Stock photo copyright infringement
Copyright infringement is a violation of the creator's rights to an image. Examples of imagery copyright infringement may include:
Use of an image without permission
Use of an image outside of license permission
Modifying an image without permission
Having an image recreated by another photographer or designer
Can I find free stock images using Google search?
No. Google search isn't a reliable way to find free stock images. Even though you can select image permissions and licensing options in the More tab on search, the images that show up can still have special requirements that may not be apparent on the search screen.
It's more reliable to use a website that compiles stock photos for you to browse and search. These images will have a readily apparent tag that notifies you what the license allows and prohibits, and if attribution is required.
How can image owners find their material being illegally used?
Image creators and photographers can find when their material is being illegally used online and protect their rights as creators. Imagery can be tracked, even if it has been modified, recreated, or used only in part.
If a copyrighted image is used without the proper permissions and attributions (as it would if you downloaded it from Google search results and used it without permission), the image gets flagged so the creator can check the image and ensure it's being used legally.
Source: https://www.conversational.com/complete-guide-using-stock-photos/
Publish Date: April 12, 2016 5:00 AM
Page: 1 | 2 | 3 | 4 | 5 | 6 | 7 | 8 | 9 | 10 | 11 | 12 | 13 | 14 | 15 | 16 | 17 | 18 | 19