Conversational - ContactCenterWorld.com Blog Page 13
Page: 1 | 2 | 3 | 4 | 5 | 6 | 7 | 8 | 9 | 10 | 11 | 12 | 13 | 14 | 15 | 16 | 17 | 18 | 19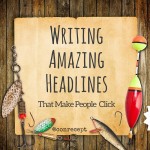 What made you click on this article?
The headline probably had something to do with it. Right away, the headline told you what the post would be about and provided some extra information about the length of the post in brackets.
Imagine if the headline had been "How to Write Headlines That Get More Clicks." Would it have appealed to you as strongly?
Writing amazing headlines that make people click is less of an art and more of a science. Through collective trial and error, we've figured out the formulas that seem to work and those that definitely don't.
Certain phrases, word positioning, pronouns, tenses, and more can affect the so-called 'click-ability' of a headline. There are times when witty or smart headlines work well, and times when you should stick to the basics.
We'll talk about all the considerations that should go into a headline below.
Steer clear of clickbait headlines
Surprisingly, many bloggers and writers are still using outdated buzzwords that turn readers off and repel people from your potentially well-written content.
Poorly written headlines are everywhere you look online – "I Thought It Was a Normal Aquarium Until I Noticed THIS" – and people have officially wised up. Clickbait headlines are not effective. If your headline includes "clues" about the content within but no real descriptors of what your readers are about to see, it's probably clickbait.
3 parts of speech every headline needs
Here's a tip that will help you create better headlines every time you write a blog post or article: Most of the words used in headlines fall under the category of nouns, verbs, or adjectives. Without going into a full-on grammar review, the three parts of speech work together to create appealing phrases that are enough to spark our interest and make us click on a headline.
For example, the headline "How to Write Headlines" doesn't appeal to many people. It's too short and it doesn't describe anything about the contents within the post.
However, add an adjective, and it's a relatively appealing phrase: "How to Write Better Headlines." Try other adjectives: How to Write Amazing Headlines, How to Write Effective Headlines, etc. Suddenly, better headlines are occurring to you:
How to Create Click-worthy Headlines (Verb Verb Adj. Noun)
10 Awesome Formulas for Writing Headlines (Adj. Adj. Noun Verb Noun)
The more descriptive, active, and powerful language you use in your headlines, the more compelled people will be to click on them. While there isn't a specific formula to follow as you write headlines, if you remember to be descriptive and direct, you really can't go wrong.
These phrases are great headline openers
The following phrases are great ways to start your headlines and get your creativity flowing. Save this list and refer to it when you're having trouble coming up with a good headline.
How to
Learn to
You can
Here's how
10 ways
5 tips
The best
Why we
Amazing
When to
The complete guide to
The big list of
The basics of
Above all, stay in testing mode when it comes to your headlines and content in general. Even if you strongly believe a headline you tried should've worked, if the results say otherwise, accept it and test something else. True headline optimization has no hangups and is always striving toward what's working best, not what someone wants to work best.
Your headlines should be snappy, informative, and promise a lot to a reader (but not more than the content delivers). Try these tips and measure the difference it makes to optimize your content and get better results.
Source: https://www.conversational.com/trick-writing-amazing-headlines-quick-read/
Publish Date: April 11, 2016 5:00 AM
---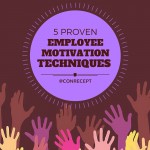 It can be a challenge to motivate employees that seem to have lost their drive to do above-average work. You might be tempted to try giving raises or promotions or implementing expensive workplace changes in an effort to motivate your employees out of a rut.
Don't bother.
Those techniques, and any motivation techniques that rely on extrinsic motivators (money, prizes, etc.), have been proven to be ineffective.
Research shows that money and other extrinsic (outside the self) motivators simply don't work long term to recharge employees. In fact, they can actually condition employees to continue the very behaviors that you want to change.
Luckily, you can rely on proven motivation techniques that have already passed the test and are sure to work. There's no guesswork involved–if you want to boost productivity and workplace morale, use these motivation techniques and watch the changes you see.
5 Employee Motivation Techniques
Research in the psychology field has revealed a lot of surprises about motivation. One finding that is repeatedly reported is the lack of long-term effect on motivation when extrinsic motivators are used.
Extrinsic motivators are the carrot in the carrot and stick motivation strategy, dangled before the employee in an effort to make them work in overdrive to get to it. The problem is, many employees could care less about the carrot. They want recognition, realization of personal goals, higher status, and individualized perks.
Check out these 5 techniques to motivate employees.
1. Help employees work toward a personal goal
It's no secret that people work harder when they've got a direct stake in the results, so use that to your advantage.
If an office employee regularly asks about trade shows or conventions and wants to attend, make it your business to help them work toward that goal and give them the opportunity to show their competence at a new level.
Helping an employee work toward a goal they already have at work will earn you the added power of intrinsic motivation, which is more powerful than extrinsic motivation.
2. Reward success with status, not money
Promotions and raises are important ways to reward employees, but they should never be confused with motivators. They just don't provide enough motivation to result in long term changes in productivity or drive.
But if you reward employees' success with a new status level, the achievement sticks. It motivates the employee to continue to work hard and continue working up the ladder. It's especially motivational to create a new position for an employee with a unique and valued skill set.
Always keep an eye on how existing employees can grow within the workplace.
3. Recognize your top performers
Your high performers deserve more recognition because they're doing more work. Success doesn't just happen!
If you want your high performers to keep it up, you have to recognize their hard work. It doesn't always have to be an office-wide announcement or a party–a simple pat on the back and "Great job on that report last week!" is sufficient to remind your employees that you appreciate their effort and are noticing the results.
Nothing drains motivation like a lack of recognition, or worse, an abundance of negative feedback.
4. Offer bonuses and perks they already want
It's a surefire way to boost employee motivation: Offer a bonus or perk for hard work!
If the office has done a great job with a recent campaign or change, you might buy everyone tickets to a local game. You could hold an office picnic, give out gift cards, or allow everyone to leave early on a Friday if certain requirements are met.
Get creative–you know your employees best and what perks would mean the most to them. This part is important: If the perks don't matter to your employees, you lose the advantage of using their own internal drive to achieve the goal.
5. Ask them what motivates them
If you're really interested in finding what motivates your employees, just ask them!
You can hand out an office-wide survey where you ask questions about perks or bonuses you've considered bringing in. You can leave your ideas out of it and ask for their opinions, compile the best, and take a vote. You can have each person choose their favorite perk or bonus out of a small list. The possibilities are endless!
The best part about this method is that you'll get your answer straight from the source, so you'll know it will be a success.
Source: https://www.conversational.com/5-proven-employee-motivation-techniques/
Publish Date: April 11, 2016 5:00 AM
---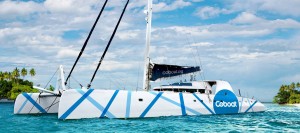 If you felt unsure about coworking in the beginning, that's about to change. Coboat, a unique coworking space that operates entirely from a sailboat, announced that it will carry its travelers to Thailand, Malaysia, Singapore, and Indonesia this year. The trips last one week and tons of amenities are included.
It's a revolutionary new concept for coworking, and one that's appealing to entrepreneurs who want to see the world while having time to mix with creative, like-minded people and focus on getting work done.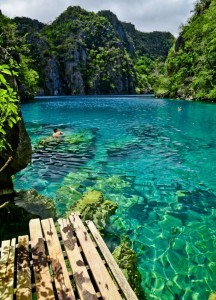 Coboat says they're dedicated to making the coliving arrangements on the catamaran as comfortable and community-minded as possible. They expect a mix of entrepreneurs, startup teams, small business teams, and remote workers to come spend a week sailing, unplugging, and working – with a lot of emphasis on the unplugging part.
Coboat's website advertises: "When you need a break from work, get unplugged, connect with others, or dive into the crystal clear blue water." Part of the experience they want to create is encouraging normally very busy people to slow down, relax, take in the uncommon beauty of being at sail on the massive ocean, and use that to fuel productivity and creativity.
But at the heart of coworking spaces, from those on sailboats to those on 5th Avenue, is the desire to build community. Entrepreneurs, startup founders, small business owners, and remote workers can feel alone when they spend so much time focusing on creating and running a successful business.
Others don't always understand the level of dedication most entrepreneurs and owners show, and that's one reason coworking has been so well-received in the startup and remote community.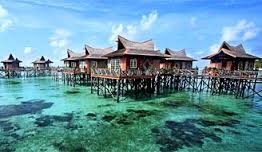 It's a way to connect with like-minded people who, like you, know the value of putting in some serious hours and getting things done. It's a way to meet creative people that can listen to your idea, brainstorm for a minute, and help you develop a plan that's ten times better than the original. It's a purposeful way to be more productive.
So when this unique coworking space decided to offer week-long sailing trips to far-off destinations, they weren't taking a shot in the dark. They were offering a new, appealing option to the coworking crowd and reminding us that wherever people gather, on ocean or on land, a lot of good work can be done.
Source: https://www.conversational.com/spend-week-sailing-around-world-unique-coworking-space/
Publish Date: April 8, 2016 5:00 AM
---
While every entrepreneur is unique and no one fits into one of two distinct categories all the time, you can see some clear divisions between what we consider the two types of entrepreneurs: Type A and Type B.
The personalities types of entrepreneurs tend to be somewhat predictable because of the uncommon nature of the work–not just anyone is willing to take on 60 hour weeks and the level of drive and determination most entrepreneurs show.
On one side, there are Type A entrepreneurs, exhibiting Type A personality traits (impatience, organization skills, status-conscious, anxious, perfectionist tendencies). On the other side, there are Type B entrepreneurs (steady workers, slow pace, low stress, patient, creative).
While the two types of entrepreneurs can work together with great results because each complements what the other lacks, it can also be beneficial to get two similar entrepreneurs together. A Type A entrepreneur enjoys working with another person who places importance on punctuality, deadlines, and a brisk pace. A Type B entrepreneur likes to work with other Type Bs because it's less stressful to work with someone who enjoys lengthy brainstorming and isn't focused on deadlines or working uncommonly fast.
Look at the photos below to see if you're really a Type A or a Type B entrepreneur.
Type A
Ahh, no missed notifications glaring at you in red and making you feel like you're constantly in last place of some important notification-clearing race. You can't stand unread emails and you'll mark them as read just to get them off your home screen and out of your life.
Type B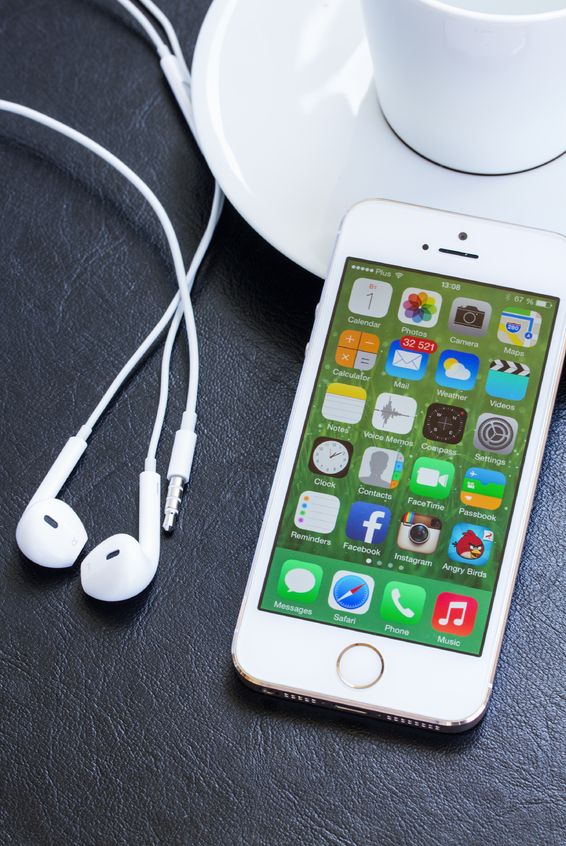 Sweet, there's like 32,000 new email notifications on here! That's got to be a new record. You wonder how high it can go, so you don't dare clear the notifications and you never open or delete emails that don't interest you. You just sort of collect them.
Type A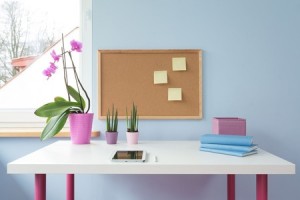 Your desk reflects your personality, and yours is organized and functional. It says a lot about the way you do business. In your opinion, it's more logical to keep your desk tidy because you know where everything is, it looks more appealing, and it doesn't distract you from getting things done.
Type B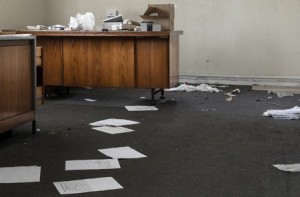 True or false: There are more important things than messy desks in life. If you don't mind waves of disorganized papers strewn about, old coffee cups, strange boxes and a collective 2-3 boxes worth of paper clips on your desk, you're likely to just enjoy going with the flow and getting around to cleaning up when you get around to it.
Type A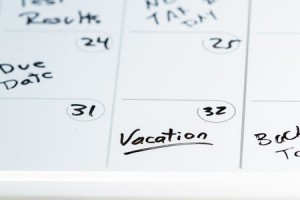 You're organized and you operate best when you've got time to plan and schedule things ahead of time. You don't like acting under pressure. Creating careful plans is part of what makes you a successful entrepreneur and people rely on you to always have a plan.
Type B
You know there are things you have to get to at some point, you just aren't sure when. Or where. Somehow, you always pull through at the last minute – you could say you thrive under pressure. You don't need an organized calendar to remind you that your daughter's dance class is Wednesday…or is it Thursday?
Source: https://www.conversational.com/these-photos-perfectly-describe-2-types-entrepreneurs/
Publish Date: April 8, 2016 5:00 AM
---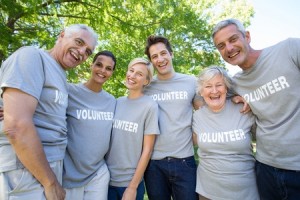 Sometimes it takes out-of-the-box thinking to really change your company's marketing strategies.
One way companies are seeing an unexpected change is by incorporating more community outreach into their yearly goals. If you want to build your brand on principles of loyalty and a volunteer spirit, you have to live those values.
Reaching out to customers is important for building brand loyalty, but it can be hard when your customers only see you online or you've run out of new ideas.
Instead of having a staff whose faces are anonymous and a brand identity that mixes in with all of the others, start making your brand stand out by becoming a stronger part of the community. How do you do this?
You can become better known as a brand, and as a team, by getting involved in customer outreach.
When you start sponsoring youth programs or volunteering, your brand goes from another brand that wants consumer's money to one that stands out for their charity, their willingness to be active in the community, and the impact made on people's lives. That's one of the most genuine ways to build your brand.
Make your customer service and marketing plans great this year by incorporating more community outreach through these possibilities.
Volunteer at Habitat for Humanity
If you think volunteering might be right up your alley, you would be smart to work with a program like Habitat for Humanity. This program is not only giving houses to people in your community who could later turn into your customers, but it's helping with homelessness and disadvantaged residents.
Many people participate in this volunteer project every year. Get involved by organizing a day that you could volunteer with your team, getting your faces out there, and making a real difference in someone's life. You could offer a financial donation, but your personal interaction would mean the most as you build your brand.
If you don't want to organize your whole team, perhaps you could incentivize company volunteering efforts by offering creating a contest or other prize for team members that volunteer the most hours.
Choose the program you want to work with and have your staff receive a bonus or perks, like a great parking spot, if they get the most hours in this month. Not only will your team feel good about making a difference in the community, but people will respect your brand for being active in volunteering your time and energy.
Try sponsorships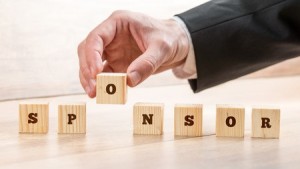 Do you like the idea of sponsoring something more than volunteering? Perhaps you could do both. Sponsorships are a great way to get your brand name noticed, and all it costs you is a financial donation.
Sponsoring a youth sports program is common for companies that want to show they care about the youth of the community and to get their brand name recognized on team jerseys or on the field.
Show that you care about the community by getting involved in a youth sports program sponsorship.
You might consider sponsoring a local foster care organization as well. This is especially great during the holidays when the care programs are struggling to maintain their operations.
Sponsor a foster care facility or organization so that your team can offer money for a shopping spree, holidays gifts, or offering your time which may mean taking the kids to a fun activity, like a sporting event.
The community will take notice, and you'll know you're doing your part to help disadvantaged children in your area.
Raise money or set up a grant program
Sometimes companies prefer to stick to a financial contribution and nothing more, which is completely fine.
Set up a community grant program to show that your employees want to get involved with the community. Give your staff the chance to give away the money to the cause that they are most passionate about for an added bonus.
You might decide to raise money for a local cause by setting up a fundraising event or crowdfunding campaign. Go with a cause like a children's need, a homeless shelter, or other local charity. Promote your involvement on social media to help raise awareness about the cause and show your customers the charitable side of your brand.
Use these tips to increase your community outreach and build your brand. You'll find that it in turn leads to better customer service and more respect of your brand from the community.
Source: https://www.conversational.com/how-volunteering-community-outreach-build-your-brand/
Publish Date: April 8, 2016 5:00 AM
---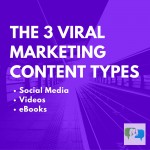 Viral marketing content starts out a lot like all other content–it's written or created with an audience in mind. What makes viral content different, however, is the way it's received by the audience.
Instead of drawing a few clicks and likes here and there, viral content takes on a life of its own once it starts being shared by a small group of people and grows.
At the heart of viral marketing content is shareability, or how appropriate readers deem the content for sharing.
A lot of great, well-written or designed content fails to go viral, simply because it's not presented in the right way to encourage lots of shares.
There are 3 basic types of viral marketing content: Social media content, video content, and eBook content. Here's how to identify and use each of these 3 types.
The 3 Viral Marketing Content Types
1. Social media content
While your website should be the core presence of your business online, social media is where people are hanging out and sharing things. That's where you need to be if you want your content to go viral. You can't expect to post an article on your blog and have it go viral without any input on your part.
Take your would-be viral content to social media and come up with a catchy, shareable way to promote it. That means going beyond the article title.
Which encourages you to click and share more?
"Check out our new blog post: 3 Steps That Make Your Content Go Viral | Link"
"At the heart of viral content is share-ability. A lot of great content fails to go viral simply because it's not presented in the right way to encourage lots of shares. 3 steps that make your content go viral: Link"
Be creative when you promote your content on social media to give it a better chance of going viral.
2. eBook content
If you've been creating good, meaty content for a while, consider putting it together in a free, downloadable eBook for your customers and audience. People that have never heard of your brand could find the eBook's topic interesting and download it, netting you their contact information for a mailing list and familiarizing them with your brand.
If your content is really good, people will be excited to download it for free. Encourage readers to share with their friends, and as a bonus, you can offer a special promotion to those who download the eBook.
Additionally, you'll need to promote your eBook on social media channels to give more people a chance to see it. If you can afford to run a social advertising campaign for your eBook, you'll see your download numbers jump through the roof.
3. Video content
If you create a video and upload it to a popular video hosting site, you can share that video with your social media following and website visitors. If they like it and the video becomes popular, it can go viral without any help from you.
If your video is really good, you have the opportunity of having it noticed by several websites or blogs that want to
Remember–others sharing and promoting your content is a major component of it going viral!
Source: https://www.conversational.com/3-viral-marketing-content-types/
Publish Date: April 7, 2016 5:00 AM
---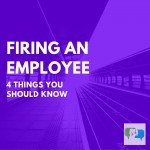 It's never fun firing an employee. Letting someone go is a difficult process for both you and the employee being fired. There are lots of questions surrounding the process, and many people tasked with firing an employee would rather stick their head in the sand than be the bearer of bad news.
But letting unsatisfactory employees go is a necessary part of doing business, and firing an employee with poise and an appropriate level of professionalism is important. There's a fine line between being sorry to deliver the news and apologizing profusely for or stating that you disagree with the decision.
At the same time, you have to protect yourself as an employer. Employees regularly seek attorneys to help them pursue wrongful termination suits against their former employers, and to protect yourself from possible litigation, you must follow these steps before firing an employee.
Here are 4 things you need to know before firing an employee.
4 Things You Should Know Before Firing an Employee
1. Make sure you're legally allowed to fire the employee according to "at-will limitations."
At-will limitations
A. Discrimination – Federal law prohibits firing workers because of their age, race, religion, sex, national origin or a disability that does not influence their job performance. Some states add other limitations—for example, in many states, sexual preference cannot be a factor in firing an employee.
B. Public policy – Your reason for firing an employee can't violate public policy. That means if the court orders you to garnish the wages of a worker who owes child support, you can't just fire him to avoid the paperwork.
C. Just cause – You must have a just cause for terminating an employee, and the decision must be made in "good faith" and not in "malice." Termination for cause is when an employer decides to terminate an employee because of something that happened on the job.
2. Know your just cause limitations.
Just cause is limited to things employees do on the job that negatively impact the company or coworkers. With just cause terminations, you have to be able to be demonstrate that the termination is in good faith and not out of malice.
Reasons for just cause terminations include:
Lying
Stealing
Failing drug tests
Embezzlement
Fraud
Falsifying records
Sexual harrassment
Check out this example of an employee vs. Kmart:
In Kmart Corporation v. Ponsock, the Supreme Court of Nevada handled the breach of an implied covenant of good faith and fair dealing in every employment relationship. Employee Ponsock was tenured at Kmart, hired to work until retirement. At trial, the jury found that Kmart terminated Ponsock in order to avoid paying him these retirement benefits. As part of his case, he claimed that Kmart's discharge was in "bad faith" and that, even without a contract, the termination gave rise to tort liability.
3. You don't have to give notice.
If you're terminating an employee for cause, you aren't required to give them notice.
Notice is only required if the termination is part of a mass layoff or other corporate closures covered under the Worker Adjustment and Retraining Notification (WARN) Act.
However, consider your employees' circumstances. Will immediate termination without notice create problems for their family and living situation? If possible, try to give an employee some type of notice before firing them.
4. Impose a concrete discipline process.
It's within your rights to terminate at-will employees any time you deem there to be a just cause, but to win your employees' loyalty and ensure their best performance, you should impose a concrete discipline process that all supervisors and managers stick to. This will ensure that your employees are never surprised by a "sudden" termination, and allows you to give problem employees a second or third chance before letting them go.
For example, you might include three tiers to your discipline plan: A written warning, suspensions, and finally, termination. When an employee has already been suspended and faces disciplinary action again, they'll know termination is the policy and will be less likely to seek a wrongful termination lawsuit.
Source: https://www.conversational.com/4-things-should-know-before-firing-employee/
Publish Date: April 7, 2016 5:00 AM
---
It's smart to find new ways to improve your customer service experience for your clients, even if you think you're already doing a great job.
Why?
Customer service can always be improved and it's easy to get comfortable with your interactions, making customers feel like just another number. Feeling insignificant can drive your customers to look for a company that is willing to go the extra mile.
Does your team go the extra mile, or do they just follow the protocol?
Customer experience is the one area where you can really stand out from the crowd. You should take this chance to stand out from your competition as much as possible!
If you're not sure what route to go to improve your customer experience, you may want to look at some recent tech trends to get you started. Artificial intelligence is just one interesting way that companies can take advantage of trending tech in order to improve their customer experience.
Take a look at these four tech trends that may be the push you need while you're improving customer experience and standing out from your competitors.
Artificial intelligence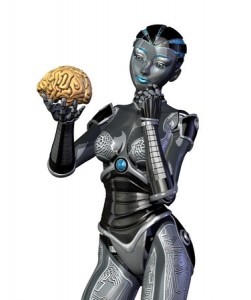 Incorporate "artificial intelligence" into your company's operations. This is the hottest technology right now, alongside driver-less cars and virtual reality.
AI will allow businesses to help their customers faster by incorporating automation and solving individual needs more efficiently in the future.
In addition to a better customer experience, by automating the processes and tasks you can, you'll be able to look back at the data and find out how the interaction went while learning from it.
Your customer care department will be able to use the information to make decisions and further help your customers.
There is a company that has already attempted this technology – Pipestream, an emerging tech company wanted a way to automate their regular customer service inquiries for businesses that would allow customers to connect with brands in real-time.
By incorporating this "artificial intelligence," they will be able to reduce the time each customer would spend waiting on hold or searching for a customer service email address.
Omni-channel customer service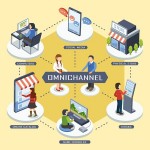 Another way to incorporate tech trends this year is by using omni-channel service, a new way that companies are eliminating customer's need to repeat their problems to customer service agents multiple times.
This concept isn't new, but it's newer to many companies that are bringing it in. Rather than your customer needing to explain their problem to five different agents, your omni-channel service will make it so that customer interactions of the past, along with any customer data, pull up for use in future interactions.
Companies can't just respond to customers and move on. They have to do more in today's business world to make sure their customers are satisfied.
Companies need to have the relevant information, deliver it in a relate-able way, and make sure their customer leaves feeling like there was a meaningful connection and great experience.
For example, Zappos showed they were going to put customer satisfaction as a top priority when they incorporated exceptional omni-channel service, making it so that customers anywhere could be helped quickly and consistently. They rose to fame and others followed in utilizing this technique.
Leveraging big data
Companies are starting to see the importance of leveraging big data in order to make their customer experience more individualized and meaningful.
Businesses are changing the way they operate, thanks to big data analytics. The overarching patterns show companies the information on customer's preferences, behaviors, and issues that could help in making a great customer experience.
Using big data means that you can anticipate what a customer will ask for in advance. Southwest Airlines is known for using this plan and their amazing customer service has become well-known. By analyzing gathered data, they are able to improve the flying experience.
Communication and mobile messaging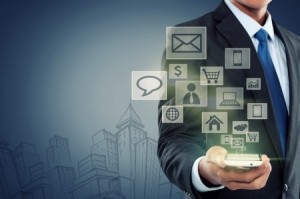 The most important thing you can do right now? Incorporate consumer's preferred communication method into your business operations.
Mobile messaging is what customers prefer and it's a great opportunity for you to stand out.
When you show your customers that you can make their interactions with you easier, they will be more excited to work with you. It's another way to make your customer service experience stand out, to communicate in real-time with your clients, and to stay relevant.
Just make sure that if you incorporate messaging, your business is making it a great experience.
These trending tech concepts are going to be what makes certain brands stand out and stay on top compared to the ones that never change. See what areas you can improve and update this year to make sure your customer service experience is a great one.
Source: https://www.conversational.com/trending-tech-helps-improving-customer-experience/
Publish Date: April 7, 2016 5:00 AM
---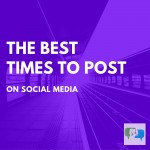 Wondering what the best times to post on social media are? You're not alone. Numerous studies have been done, but because each brand that tracks their optimum posting time caters to a different audience, no results are applicable to every business.
You're probably already using a scheduling program's optimized posting time suggestions, or assumptions like "We should always post at lunchtime," to schedule your posts, but that's just not getting you the results you're looking for.
While your specific audience may be online at peak times throughout the day, people tend to use social media in pretty predictable patterns.
A lot of research has gone into finding the best times to post on social media, and while the findings may be general, they're a great place to start testing and optimizing your content scheduling.
Without spending a dime on expensive research or trial and error, you can start scheduling your posts at the times you'll see below to get more out of your social media presence and connect with your audience when they're most likely to be online and active.
The best times to post on social media
Post on social media at these times to have the best success with engaging your audience on social media networks. Remember: You don't need to be active on every popular network to be successful at social media marketing.
Go where your audience is already hanging out – if you haven't had good results with a network in the past, try posting at the times listed below to see if you can rustle up some engagement. If optimizing your posting time doesn't get any results, it may be time to concentrate your efforts on other networks where you're seeing some action.
Social Network
Best Time
Twitter
12pm-3pm; 5pm
Facebook
1pm-4pm
Pinterest
3pm-5pm
Instagram
2pm-3pm;
8pm-9pm
LinkedIn
5pm-6pm
Google+
9am-11am
When your posts are scheduled at the times listed in this table, you ensure that a majority of people are online to see your content and engage with your brand.
The infomercial effect
Sometimes, posting times that seem obvious at first turn out to be a bad idea.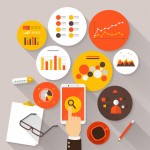 For example, you'll notice that the morning hours of 9am-11am are only recommended as a posting time for Google+ and none of the other networks. But if you check out Twitter, Facebook, or Instagram during those hours, there are tons of posts going up! Wouldn't that be one of the best times to post on social media?
No. Sometimes it's wiser to learn from the informercial effect – if your content is part of a much smaller group of just-posted content, it has a better chance of being seen by your audience.
Additionally, during the morning hours, people are busy and working (or at least, they're supposed to be). Showing your best content during prime time doesn't work if it's getting choked out by other, bigger things.
This is a lot like the late night infomercials that somehow pull us in.
It's because they're the only thing on TV right then that we even decide to give it our attention. That benefit can work for you if you make sure to post in "low traffic" posting zones.
Exceptions to the rule
If you're an international brand, the posting times recommended above may not work for you. Posting in the middle of the night will reach your overseas audiences and pick up additional impressions and engagement while you sleep.
Depending on the type of content you post, posting later than the listed times may be beneficial. Brands like Huffington Post and Buffer say they get the most retweets and shares from the hours of 8pm-12am.
Researchers aren't sure if that's due to international engagement or people's higher likelihood of hitting share or retweet passively instead of actively reading or replying to content when it's getting late.
Source: https://www.conversational.com/best-times-post-social-media-listed-network/
Publish Date: April 7, 2016 5:00 AM
---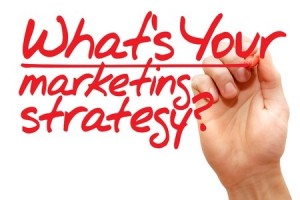 Marketing advice always comes in handy when you are running a business and trying to get ahead of the competition. You may have some marketing tools in your belt and some experience behind you, but keeping up with the trends and learning unique methods to add to your marketing strategy collection is always wise.
Many marketers would tell you that looking back on their careers, they wouldn't be where they are today if it hadn't been for a method or mentor that transformed their careers.
Take a look at these 5 examples of marketing advice that you never got, but wish you had. These tips can help you start expanding your marketing horizon by trying a few new strategies.
Be a friend to your customer
Ever notice that the best customer service you get is when you are being treated like a friend, not just another customer?
When you think of a salesperson helping you at a store or with a service, you may immediately feel uncomfortable and hesitant to spend money, but when you start to feel like this person is more of a new friend, the conversation is instantly more comfortable for both of you.
If you can deliver this friendly type of service to your customers, you'll give customers the benefit of someone that feels like a friend, not a marketer or employee.
Focus on building quality relationships with your potential customers and treat every lead as if they are already your customer. Think about their needs, and if you can, don't mention what you're selling in the initial conversation.
Elinor Stutz, CEO of Smooth Sale, has tremendous success with this method:
I didn't know anything about what I was selling and didn't have a clue on how to sell. When people did invite me in for an appointment, I was surprised and I asked them what motivated them to invite me in. I'd ask them about their jobs, what their goals were, if they had any advice. So we began having very personal conversations and by the 3rd month, they said, "If you'd just bring a brochure, we'd buy from you!"

I didn't even know to do that! We were just having fun conversations, and because I kept coming back, the executives thought it was really important stuff I was selling. – Elinor Stutz via HireVue
Identify your true market
Many industries focus their marketing efforts on millennials because they are the generation spending the most money right now. But what is your true target market? Marketers, if they aren't careful, can get caught up in the trendy markets instead of the target markets.
Don't focus on millennials if they aren't the audience for your product. Focus your marketing and advertising plans on the group or demographic that wants and needs what you are selling, and can be converted at a reasonable cost to you.
Set a working budget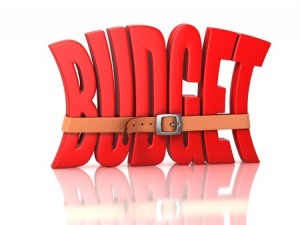 Marketing is basically a series of tests that are analyzed and tried again for different results. It's exciting to start testing and put marketing plans in motion, but many people forget to set their budget when considering their marketing plans.
Make sure you are allocating a budget and updating it as the situation changes. It's easy to get caught up in spending at the beginning because you assume that it will pay off right away, but that's not likely. You'll want to slowly increase your budget over time.
Measure data and content
It's important to embrace technology with your marketing strategy. Big data is being used more than ever to help companies make smart decisions. It's the easiest way to track demographics and to assist you in connecting with your customers with platforms like social media.
Be willing to embrace technology, spend your time going over the figures, and keeping up a great website. Post great content on a blog that can be shared on social media. Create an eBook. Content marketing is essential because it not only educates and entertains, but brings in leads and keeps your customers loyal.
Maintain customer relationships
It takes much more than closing a deal or gaining a new customer to keep your company successful. That's why great marketers know that follow through and communication with current customers is essential to keep them interested and loyal to your business.
Your customers can easily forget you when the next big sale pops up with a different business or after an average or dissatisfying experience at your store.
"Keep the relationship ongoing instead of occasional, and watch how followers become more loyal."
Keep in touch with your customer base, reach out through email, and interact on social media. Keep the relationship ongoing instead of occasional, and watch how your followers become more loyal and dedicated to purchasing from you the next time they need a product or service.
When it comes to your knowledge of marketing, this is the advice you've always needed but never got. See what areas of your strategies you can implement these techniques and watch how your customers respond.
Source: https://www.conversational.com/marketing-advice-need-never-got/
Publish Date: April 6, 2016 5:00 AM
---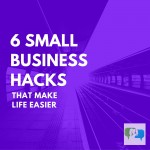 If you're the owner of a small business, you're no stranger to challenges and difficulty. And if you've made it this far, you're probably an innovative, resourceful, and clever person.
Veteran business owners and lucky new ones sometimes discover helpful tips and tricks along the way that make owning a business a little easier. We love finding tips and hacks like these – they're like hidden business Easter eggs that you have to look for carefully.
We found 6 of those tips and put them into the list below: 6 Small Business Hacks That Make Life Easier.
Play atmospheric noise
Hearing loud noises is distracting and hampers productivity, and a too-quiet work space makes you work slower. To make yourself more productive, try playing atmospheric noise while you work.
Click here to listen to coffee shop sounds (low voices, the clink of spoons in cups, machines whirring softly, etc.)
Add a second screen
Want to drastically increase the amount of work you get done? Try adding a second screen to your work space. This way, you can compare items easily and multitask without interrupting either activity or switching between screens.
Exercise at your desk
If you sit in a chair most of the day, you're considered sedentary. You have to exercise to reverse the negative physical effects being sedentary has on your body. Desk exercises, or deskercise, is an easy way to fit in a quick workout that undoes the damage of sitting at your desk for long periods.
Click here to look at 5 easy deskercises you can try right now.
Hire an answering service
Pausing your work flow every time the phone rings isn't helpful when you're trying to improve productivity.
If you're not receiving enough calls to feel like you need a virtual receptionist, try a call answering service like Conversational. Someone friendly in the US or Canada will answer your phone and deliver the messages straight to your email.
Automate social media
If you're still manually running your business social media accounts, you're wasting a lot of time! Use a program like Buffer or Hootsuite to schedule your social media posts ahead of time.
Automating your social media posts:
1) Ensures your posts will be well-thought out,
2) Enables you to schedule them at the optimum times.
Hold the emails
Try a service that pauses your incoming emails for a time period you specify. You could try it out during the morning while you get work done, or you could turn it on for the majority of a week-long vacation.
You'll notice the rise in productivity you experience after you pause your emails, and the sense of relief it gives you to know you won't need to check email until you're ready.
It can be really revealing to set up some easy productivity experiments where you use a program like Harvest to track how much time you spend on each task while working and how long you work, then try atmospheric noise the next day and compare your total work time and individual task completion time to find out what difference the sounds made.
Take the initiative to try at least one of these small business hacks today. Don't just try it – find a way to track and measure your results. What tips or tricks do you use to make owning a business easier or boost your productivity?
Source: https://www.conversational.com/6-small-business-hacks-make-life-easier/
Publish Date: April 6, 2016 5:00 AM
---
Q: What's the difference between a virtual receptionist and a call center agent?
A: Typically, a call center agent or call answering service is known solely for taking phone calls and delivering messages.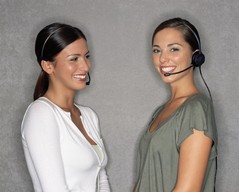 A virtual receptionist, on the other hand, acts like an in-office receptionist, just from a remote location.
This means they handle incoming phone calls, appointments and booking, initial customer service, voicemail delivery, warm lead transfers, and more.
Additionally, if you work with a call center agent, you're likely to land on the line with a different agent each time.
Depending on the virtual receptionist provider you work with, the same virtual receptionist will answer the phone for your company every time. This ensures your phone etiquette and script preferences don't get lost in translation as dozens of people answer the incoming calls for your business.
Q: What is the difference between a virtual receptionist and an answering service?
A: An answering service will give you the ability to handle simple tasks, such as forwarding messages.
An answering service can come across as cold or impersonal if you aren't careful.
However, when you hire a virtual receptionist, it's as if the person answering the call is right in your office. Virtual receptionists can also transfer calls live and provide vital information to your customers over the phone.
Q: What will my customer hear when your receptionist answers the phone?
A: When our receptionists answer an incoming call for you, they use a personalized greeting:
"Good morning/Good afternoon! Thank you for calling COMPANY NAME. How may I help you?"
The greeting can be customized to fit your specific needs and business model.
For additional Frequently Asked Questions about virtual receptionists and answering services, visit our FAQ page.
Source: https://www.conversational.com/whats-difference-virtual-receptionist-call-center-agent/
Publish Date: April 5, 2016 5:00 AM
---
Want more loyal customers? Go the extra mile more often. If you're having trouble coming up with original ideas of ways to go the extra mile, check out this list of 15 ideas!
15 Ideas That Go the Extra Mile for Customers
Everyone's got a stellar client or customer that is always a joy to serve. Get in touch with those people and invite them out to breakfast or lunch on you. No need to talk business–this is going the extra mile, not a sales pitch!
Respond to customer inquiries and requests as soon as you get them, or as soon as you possibly can. The trick is to surprise your customers with the speed and efficiency of your response. Be friendly, be quick, and be happy to help.
Be creative about keeping in touch with clients and customers. Try sending a newsletter every 3 months or so with business or news articles you think they'd like. Drop a line to say hello and check in. Keep the lines of communication open!
You knew this was coming: The handwritten thank you note. It's a cliche for a reason! Customers love receiving handwritten notes from companies they do business with, and it makes you stand out from the other companies that don't reply to emails, much less send thank you notes.
Don't wait for opportunities to keep in touch with your customers. They lead busy lives, and it's your responsibility to stay in touch. Be proactive about your relationship by picking a few random customers to check in with each day, using a list so you know who you've called so far. They'll appreciate your proactive service.
Make it personal by calling your customers by name (if appropriate) and encouraging them to do the same to you. Ask about details they've mentioned to you–family, upcoming or recent vacations, hometowns, career, etc.
Make smiling a requirement. You'd be surprised how much it matters to customers! Ensuring everyone who comes into contact with customers has a smile on their face is a great way to go the extra mile.
Teach your staff about active listening, and practice it yourself. Active listening involves listening carefully to the other party without interrupting or disagreeing. Instead, respond by paraphrasing the speaker's points and making it clear that you want to understand.
Cross-train your staff so everyone is ready to answer customers' questions. There's no need to give extensive additional training to your employees, but make sure every team has a working knowledge of the tasks other teams do. When a customer service rep can confidently tell a caller that their antivirus software is available for Mac, Linux, and Windows, it saves time and benefits the customer. That's going the extra mile!
Make it easy for customers to deliver feedback. Many people are more comfortable delivering negative feedback anonymously (though not all!), so make that option possible. Ask your customers for their opinions through surveys, and offer prizes for those that participate.
Make your customers promises. Don't generalize–make specific promises to customers, like "I can assure you that your package will arrive on or before Friday the 25th. If it's not on your doorstep by then, I'm giving you a full refund and a gift card for your trouble. We will make sure you are satisfied!"
But don't make promises you can't keep. There's no quicker way to lose a would-be loyal customer! Put time frames on your promises, and be honest if you're not sure about something. Customers want the truth, not a fluffy promise.
Prioritize your customers' time. You're busy, they're busy, and everyone is in a hurry. Make sure your customers know their time is your priority by making interactions quick, efficient, and painless. Don't keep a customer on the phone any longer than necessary.
Be generous to your most loyal customers. You can't afford to give everyone freebies, but your most loyal customers deserve some special treatment. Reward them by offering a discount code, company jacket or tote bag, fee waiver, etc. They'll remember and appreciate the gesture.
Say thank you more than you think you need to. Thank them for choosing your business. Thank them for coming in today. Thank them for calling. Thank them for their comment or question. Thank them for their patience. Say thank you often to go the extra mile!
Source: https://www.conversational.com/15-ideas-go-extra-mile-customers/
Publish Date: April 5, 2016 5:00 AM
---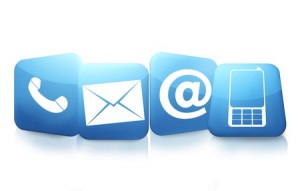 When it comes to your customer's satisfaction, nothing matters more than offering fast, reliable service. Your customer service should be the top priority at your company because they are the reason you can stay in business.
Your customer's happiness and loyalty are essential to your business's success, and it all boils down to what seem to be small, everyday matters.
From the phone calls to your social media interactions, all the customer support channels you have can be a route of offering incredible customer service.
Customers love a wide variety of support channels they can reach you through–it means they'll get the fastest customer service from you. Whether it's asking questions about your products or complaining about a bad experience with your services, it's in your best interest to deal with customer inquiries and concerns as quickly as possible.
Take a look at the most important customer support channels that should be your focus for handling customer service needs.
Phone calls
Your phone is one of the customer support channels that allows you the fastest access to solving a customer service inquiry. It's the traditional support system for customer and company interactions, but many people are allowing this to fall by the wayside in favor of email or text message.
Your telephone is unique in that it's one of the few ways your customer can get a human interaction without being in your store, which means that personal touch and clearer communication of tone and emotion can take place.
It's great for your customers that are less tech-savvy, those that need the quickest help that perhaps an online interaction would slow down, and those that don't have internet access at the moment that simply need help with a representative.
Make sure your receptionist or virtual receptionist is trained to use customer's names, personalize the call, and have great listening skills that will make sure your customer feels heard.
Email or live chat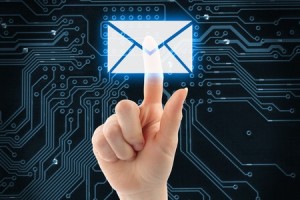 For customers that don't want to pick up the phone and would prefer to handle their inquiry online, a live chat support session or email support options are perfect.
This allows your customer to get the help they need in any location with internet access, rather than to seek out a quiet location to make a phone call to you.
Your customers will love having a representative help on live chat instantly with a question or concern, and email is perfect for sending out the request and getting a response within a reasonable time frame when it isn't as urgent.
It's a great alternative to a phone call that still improves your customer service speed of performance.
Social media
Your customers use social media, so the most popular networks need to be one of the main customer support channels for your company. They're probably looking for your company on their favorite social networks, and they may be sharing info about your company – positive or negative.
You need to make sure you have a social media page on a few of the main platforms in order to connect with your customer base and monitor your online reputation. If people are happy with your services and telling their friends and family about it, you'll grow in popularity fast online.
If a customer posts a public complaint about your company, you'll have a public way to show that you are happy to handle any questions or concerns of any customer without ducking and hiding the issue.
Self assistance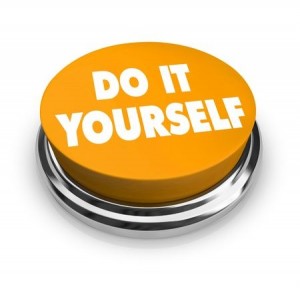 People love the self checkout lines at the grocery store. When it's a small load of items or perhaps an embarrassing item or two is included, it's easy to check out your items yourself, pay, and be on your way.
This anonymity is starting to come into play when it comes to self-servicing with a company. People are starting to place more value on self-service opportunities than on speaking to a representative of the company.
This is because the customer's issue can be solved faster, because there is no need for speaking to an agent, and because the customer receives satisfaction from handling their own problem.
Additionally, by helping his or herself, the customer ends up learning something that may become handy later.
These customer support channels are the most important ones to have available to your customer base. Not only do they offer a variety of opportunities and communication modes for your customers, but they offer the best efficiency to your customers in getting their problems resolved quickly – and without costing you much.
Source: https://www.conversational.com/customer-support-channels-will-improve-customer-service-fast/
Publish Date: April 5, 2016 5:00 AM
---
Entrepreneurs are tough to explain. They're a driven, proactive, creative bunch, and they face different challenges than most people. A day in the life of an entrepreneur is hard for most people to imagine. What do these innovative people do all day?
As the self-appointed captain of their own ships, entrepreneurs and small business owners take on a special type of responsibility that is usually born out of a desire to create something that matters, or escape the claustrophobic feeling of a 9 to 5 salaried position. Something within in them tells them not to take the cookie cutter life and to instead take a chance to land something far better.
The life of an entrepreneur is not an easy one, and it's almost never boring. Something is always going very, very right or very, very wrong, and in between, there are enough hiccups and ups and downs to last a "normal" person a year or more.
We thought you'd like to see the life of an entrepreneur, explained in GIFs – here's our attempt at painting a picture of the life of an entrepreneur in funny, relate-able 3 second loops.
Any entrepreneur worth his beans knows that in this fast-paced lifestyle, the coffee matters…and sometimes, not much else.
Until that moment you remember you were supposed to finish your taxes a month ago…gulp.
The feeling of making income with your own skills and ideas is kind of priceless.
You worry that even your best efforts look ridiculous and laughable to your competitors.
You no longer care if solo dance parties are "socially acceptable" when you get good news about your business (but for the record, they are).
In the end, you know the tough life of an entrepreneur is worth it because it leaves you with a lot more knowledge than you started with.
And if you're 100% honest, it's kind of a wonderful life.
All GIFs via GIPHY.
Source: https://www.conversational.com/life-entrepreneur-explained-in-gifs/
Publish Date: April 4, 2016 5:00 AM
Page: 1 | 2 | 3 | 4 | 5 | 6 | 7 | 8 | 9 | 10 | 11 | 12 | 13 | 14 | 15 | 16 | 17 | 18 | 19