Conversational - ContactCenterWorld.com Blog Page 14
Page: 1 | 2 | 3 | 4 | 5 | 6 | 7 | 8 | 9 | 10 | 11 | 12 | 13 | 14 | 15 | 16 | 17 | 18 | 19
Entrepreneurs that invest in continuing education have higher success rates long term. Is that really surprising? We've always known that you get out what you put in.
The problem for many entrepreneurs and business owners is that continuing education is expensive and tough to fit into an already jam-packed schedule.
That's why small business owners love the concept of distance learning, where free online courses for business owners can be taken online at your own pace to teach a new skill, brush up on business, or explain a facet of business ownership.
Online courses like these are free and can be taken according to your schedule–that means if you only have time to work on the course once a week (or once a month), you can do it without falling behind.
We found 5 of the best free online courses for business owners that will help you gain a clearer understanding of something that will improve your business potential.
5 Free Online Courses for Business Owners
Starting a Business
,
My Own Business Institute (MOBI)
Covering everything you need to consider as you build a business–and we mean everything. From deciding on a business idea to licenses and permits and managing employees, this course is a great all-in-one for new business owners and entrepreneurs. There are 15 sections in the course and you complete it at your own pace.
Business Expansion
,
My Own Business Institute (MOBI)
If you already run a business and are considering expansion, this course will help you navigate the changes. Take this course for information on developing appropriate internal controls, finding and identifying expansion opportunities, various evaluation methods and painless exit strategies. This course includes 15 sections.
Cyber Security for Small Businesses
,
Small Business Administration (SBA)
This free online course covers security principles small business owners should follow online, including methods to protect and safeguard information online and through secured networks. Free tutoring/assistance with the course is available from your local SBA office or mentors.
Entrepreneurial Marketing
,
Massachusetts Institute of Technology (MIT)
This free online course is available as part of MIT's Open Courseware program. Professor Jin Gyo Kim covers basic marketing concepts, techniques and methods, and strategies that pertain to entrepreneurs and business owners. The course objective is "Identify what one is selling and to whom; Understand best methods to leverage limited resources to overcome challenges."
Entrepreneurial Behavior
,
The Open University
There are 4 units covering 12 chapters in this free course about the behavior and function of business owners and entrepreneurs. Topics including entrepreneur qualities and behaviors, work style, preferences, and economic function are covered in the course. This course is best for entrepreneurs who want to learn more about their personal business and leadership style.
These 5 top rated free online courses for business owners each teach something different but equally important to today's entrepreneur. From starting a business to planning your exit strategy, these classes can help you reach the next level, no matter where you find yourself on the business spectrum.
Source: https://www.conversational.com/5-top-rated-free-online-courses-for-business-owners/
Publish Date: April 4, 2016 5:00 AM
---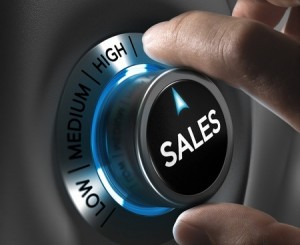 When the regular sales techniques aren't cutting it, should you resort to high pressure sales tactics? Some people resort to high pressure sales because they believe it's the only thing that really works.
A relationship may seem professional and relaxed until a salesman decides to use a high pressure sales technique. It changes the tone of the meeting for both parties.
Sales professionals feel the pressure to close the deal, knowing that it could mean their commission is guaranteed, their sales numbers will be met, and their boss will be pleased. The client feels the resulting pressure of making the purchase and satisfying the salesman, being put on the spot, and making the right decision.
Instead of thinking like a person trying to connect with another person, a sales person who uses high pressure tactics will start to think like a closer that is forcing the other person to do what is being asked. This leads many clients to push back, losing sales you might have otherwise closed, and will hurt your professional reputation.
Take a look at why high pressure sales are not the key to winning clients over and closing sales.
High pressure sales vs. soft selling
When you're not using high pressure techniques, you are likely soft selling, which is the act of selling through subtle language and non-aggressive methods.
soft selling (v.) – The act of selling through subtle language and non-aggressive methods. Considered the opposite of high pressure sales techniques
Soft selling is a great way to sell to customers without being pushy, angering the client, or pressuring the sale. It allows the product to sell itself by being informative, exciting, or encouraging rather than forceful.
A hard sell or high pressure sale is one that will use forceful and aggressive language to get someone to purchase your product or service, regardless of their real interest or need for the purchase.
People love a soft sale because it gives them all of the information they need and time to allow them to make the decision. Hard sales, on the other hand, are focused on the pressure of fears, vanity, or greed in order to convince someone they need what you're selling.
Why it's time to ditch high pressure sales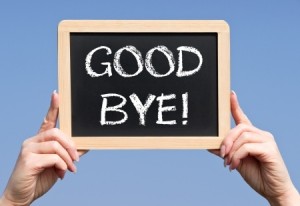 While high pressure sales can be successful short term, it's smart to consider selling in a low-pressure manner in order to win over your clientele.
A lifelong, loyal customer is one that feels safety, trust, and a desire to continue buying from a company. This is in stark contrast to a customer who felt pressured to buy something only to find out later that the company didn't really have his or her best interest in mind.
High pressure sales go hand in hand with negative emotions because the tactics used are usually to make you feel stressed, anxious, rushed, and impulsive. Many people already struggle with resisting things, so having high pressure sales pushed onto them only encourages impulsive shopping which results in buyer's remorse.
Poor purchases are made in high pressure situations, leaving customers with negative feelings during and after the transaction.
Common methods and how customers say "No"
High pressure sales are typical tactics for certain products and industries that rely on negative or fearful reactions from customers to close the sale, like anti-aging products, as-seen-on-TV products, disaster preparedness, weight loss, or self-help products.
These types of industries are ready to play on someone's fear of aging, fear of emergencies, fear of not being good enough, or the need to fit in and keep up with the Jones.
But customers are starting to learn to fight the knee-jerk urge to buy by learning to say no, keeping their emotions in check, looking at the big picture, and learning from others.
Customers realize that when someone buys a product from high pressure sales, the quality is typically low and buyer's remorse is usually present.
With easy accessibility to the internet, an increase in online shopping, and customer service reviews at their fingertips, many consumers have realized the importance of research before making purchases. They are getting smarter about assessing purchases more carefully and asking themselves if a product will actually make them happy, if it will get used daily, and if it makes sense in the big picture.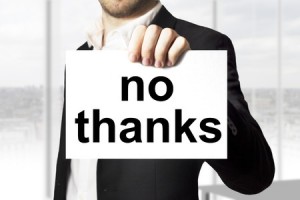 Customers also realize the importance of being able to say "no."
They can recognize when a sales professional is too forceful, if an advertisement seems blunt or fast-talking, and when their emotions are being manipulated.
When they feel confused, blindsided, or flushed about sales tactics, they see the signs of a high-pressure situation that should not be continued.
While high pressure sales can work because people may respond without thinking critically, it's not a great way to keep your customers satisfied and likely to come back to do business in the future.
Consider refusing high pressure sales and instead, show your customers why your product or service is worth their hard-earned money. When your customer comes back, you'll know that your product or service must be top notch!
Source: https://www.conversational.com/ever-use-high-pressure-sales/
Publish Date: April 4, 2016 5:00 AM
---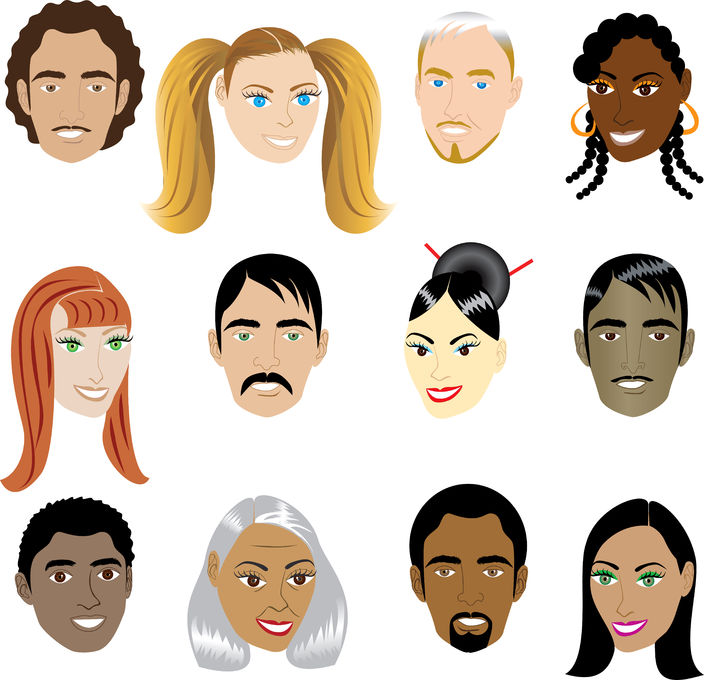 Welcome to Part 2 of our post, where we talk about The Whiner, The Low Talker, The Megaphone, The Nice Guy, and The Ladder!
Refresher from Part 1: Not everyone has appropriate phone etiquette. In fact, if you're on the phones, you're sure to come into contact with each of the 10 types of callers. They aren't all the shouting, angry caller that comes to mind when we picture a customer service challenge.
Instead, there seem to be 10 general types of callers. And as you might expect, there are different methods for handling each type of caller in the most efficient way. Some are dangerous, some are downright rude, and some are sweet.
We put together a reference for you, so keep these types in mind as you make your way through the maze that is customer service.
6. The Whiner
Someone calls your company and starts, for lack of a better word, whining about an issue they've experienced. This is completely different from a caller that expresses disappointment or dissatisfaction with their experience–these types of callers are full-on whining, rising and falling intonation included.
But it's not your job to teach The Whiner that they're using an ineffective method to correct the issue. It's your job to correct the issue!
How to handle The Whiner
Be respectful of the caller's complaints
Use active listening to mirror their statements
Find out what will satisfy the caller and do your best to provide it
7. The Megaphone
Oh, HELLO! IT'S THE MEGAPHONE. Like The Low Talker (you'll meet him below), The Megaphone has only one volume, and let's just say it goes to 11. They aren't rude, they aren't angry, and apparently, they aren't aware that they are shouting everything they say throughout the entire call.
Maybe they're in a noisy, busy place and are shouting to compete with the environmental noise. Maybe they are shouting because they are hard of hearing. Maybe it's because they just went to an amazing fireworks show. In any case, it hurts your ears and makes your head pound.
How to handle The Megaphone
The Megaphone isn't shouting out of anger, so don't respond with anger
Turn the volume on your receiver or headset down
Speak at an appropriate volume–don't shout back
8. The Low Talker
You'll recognize these types of callers immediately. The Low Talker only has one volume and no matter how many times you politely ask them to speak up or repeat something, the decibel level doesn't change.
It might not sound like The Low Talker is a difficult caller to handle, but it's a real challenge to hear and assist someone who speaks so quietly when you're working from a noisy call center or office. Things get miscommunicated, issues become harder to solve, and the situation is far from ideal. How do you deal?
How to handle The Low Talker
Turn the volume all the way up on your headset or receiver
Apologize and explain that you are having trouble hearing the caller
Repeat all information back to them to ensure you're not mishearing
9. The Ladder
This caller wants to speak to your supervisor–and then when they aren't able to correct the issue, wants to speak to their supervisor, and so on. They are demanding, quite possibly arrogant, and especially difficult to manage.
To top it off, this type of caller may get frustrated at having to explain their displeasure to every supervisor they speak to since they repeatedly demand to be transferred.
We call them The Ladder because they 'climb the ladder' of a company's hierarchy, looking for someone to handle what may be an irrational request.
How to handle The Ladder
At the root of a caller's request (or demand) to be transferred to a superior is a lack of trust in your ability to efficiently solve the issue. Perhaps they didn't get sufficient help from a customer service representative in the past or have experienced success with using the "Demand a supervisor" strategy in customer service interactions.
The best thing you can do? Keep your caller on the line with you long enough to show them that you are capable of and invested in solving the problem they're experiencing.
You can do that by telling them the supervisor is currently unavailable, but that you are more than happy to help them right now. Be polite. Don't argue with the caller and reassure them that the problem will be taken care of.
Don't transfer the call
Be polite
Be agreeable
Reassure
Problem solve
10. The Nice Guy
The Nice Guy is a welcome reprieve from other types of callers. The mirage in the call center desert, Nice Guys speak at an appropriate volume, treat you with respect, and pride themselves on pleasant interactions. They know exactly what they need help with, and they don't blame you for any issues they've experienced.
The chance of landing on a call with The Nice Guy is part of what keeps us going when answering the phones gets tough.
How to handle The Nice Guy
Speak your appreciation – "You've been such a joy, thanks for calling and have a wonderful afternoon!"
Don't talk negatively about other callers to The Nice Guy
Do something extra for them (a promo code, discount, follow up email, etc.)
Source: https://www.conversational.com/10-types-callers-effectively-handle-part-2/
Publish Date: March 31, 2016 5:00 AM
---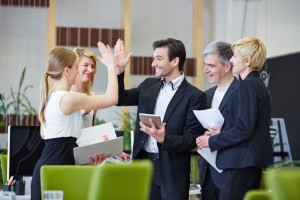 Motivation is a tricky thing. Finding ways to motivate employees is even trickier.
Motivating employees doesn't have to involve raises, bonuses, or any other monetary method.
In fact, research has shown that extrinsic motivators (motivators that come from outside the employee, like money, promotions, etc.) are much weaker than intrinsic motivators (motivators that come from within the employee, like a drive to succeed).
How can a business owner harness the power of intrinsic motivation to revive employees' work ethic and attitudes?
To foster and encourage intrinsic motivation, your job is to make your employees as happy as possible. When employees feel appreciated and understood by their employer, their work quality and productivity rises. These increases occur without raises or promotions.
Studies have shown that monetary or extrinsic motivators are much weaker, and while they may produce a short-term boost in productivity, it's temporary. The level of productivity predictably falls within a few weeks of receiving the raise.
Below, you'll find 4 ways to motivate employees without giving raises. Follow these tips and watch the changes take place!
1. Develop employee career paths
You may not be looking at giving raises or promotions right now, but show your employees that you're preparing them for more responsibility and higher titles, and you'll see that they are eager to impress and prove their worthiness for a promotion.
Don't try the carrot and stick approach, though. You need to back up your claims about promotions within a reasonable period of time so you don't make employees think the upcoming promotions are "all talk." When employees see one of their own get promoted as promised and notice you taking interest in everyone's career path, they'll be motivated to work harder to earn a promotion of their own.
2. Encourage productivity breaks
You're required by law to give breaks throughout the day to full-time employees, but focusing on productivity breaks is one of the best ways to motivate employees.
Using social media is an everyday occurrence for most people, and studies have shown that employee productivity rises after a person is permitted to browse social media sites for a limited time before returning to work. It cuts down on their "need" to check social media secretly throughout the work day, meaning more work gets done.
To make sure productivity breaks aren't abused, consider implementing some methods of control, like software that blocks social media websites during certain hours or a no smartphone policy.
3. Foster flexibility at work
Flexibility, even perceived flexibility, fosters employee happiness and motivates them to do their best. If your employees are capable of providing the same quality of work and the same production level from home, let them work remotely on occasion or on scheduled days each week. This provides more flexibility and increases worker happiness considerably.
You can have a virtual receptionist service cover the phones for a limited monthly cost, which can free up your employees to accomplish other, prioritized tasks.
4. Celebrate employees
Most of us are born with a high nAch, or need for achievement. We want to be recognized, and we want to do well. You can tap into this intrinsic desire by celebrating achievements and recognizing your employees often. It makes them feel appreciated and increases job satisfaction, both of which are powerful motivators.
Staff birthdays are a great time to recognize employees. While a small office celebration is a fun idea, employees say they prefer a day off to celebrate their birthday. Give it to them, and they'll return appreciative and motivated to succeed.
Motivation doesn't require money. While a raise is nice, giving employees other freedoms and perks can help provide a happier staff that boosts productivity for your company. Rely on intrinsic motivators to get more out of your employees, and you'll see the positive changes take place over time.
Source: https://www.conversational.com/4-ways-motivate-employees-without-giving-raises/
Publish Date: March 30, 2016 5:00 AM
---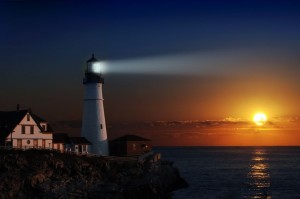 There are tons of people that would love to use your business or service–if only they knew it existed. As a business owner, it's your responsibility to make your business easy to find for your potential customers. There are so many ways to help potential customers find your business, but where do you start?
Start small. In this post, we'll cover 5 ways to help potential customers find your business, from hanging out in forums to asking for referrals.
You can put these tips into action immediately, so read up and get started!
5 Ways to Help Potential Customers Find Your Business
1. Ask for referrals
The best people to point you in the direction of potential customers? Your current customers! If they're satisfied with the service you provide, they'll be happy to refer your company to friends, family, and their own customers.
Consider starting a referral rewards or affiliate program that rewards referrers when their recommendation turns into a new customer for you. This can include a cash bonus, discounts or freebies, or a gift card. Don't forget the power of the hand-written thank you note!
2. Be where they are
You can't expect customers to always show up on your proverbial doorstep. You've got to go to where they're already hanging out! Find out where your potential customers–A.K.A. target audience–are hanging out and make it a point to be there and participate. Note: Participating is not equal to spamming the group and promoting your business.
Whether it's a Facebook group, website forum, or anywhere else where relevant conversations are happening, be there to help potential customers find you.
3. Hunt down influencers
Imagine if there were people in your industry or niche that have thousands of active followers who hang on their every word and trust the content they promote. Imagine if those influential people could be talked into promoting your latest content or your brand.
These people, influencers, do exist, and if you approach them in the correct manner, you'll be able to get in front of thousands of potential customers without spending a dime.
4. Teach through content
Your content shouldn't be promotional or sales-geared. It needs to teach your visitors something. Readers should say, "Wow, I learned something" or "That was a great read" after finishing one of your blog posts.
When you look at your brand's content as a method to communicate with your visitors and show them that you provide exceptional value through your content, they'll trust your brand and go from readers to customers.
5. Expand partnerships
The more relevant brands and businesses you partner with, the more potential customers you'll be able to reach. Examples of some ways you can partner with other businesses include:
Content cross-promotion
Guest blogging
Events and conferences
Courses and classes
Advertising campaigns
By focusing on landing mutually beneficial partnerships, you'll both reach new audiences and land your business in front of new potential customers.
Don't expect new customers to fall into your lap. You have to help potential customers find you by being in the places they are, connecting with other influencers and brands, creating great content, and asking for referrals.
Source: https://www.conversational.com/5-ways-help-potential-customers-find-business/
Publish Date: March 30, 2016 5:00 AM
---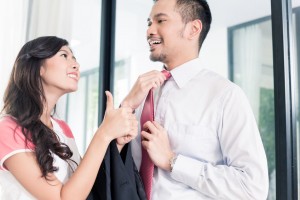 It's not easy being married to an entrepreneur. If you're an entrepreneur or if you're married to one, that may sound like the understatement of the year.
From far away, entrepreneurs may appear to "have it all," but most don't realize that having it all comes at a steep price: Your sleep, your schedule, your relationships, and your health can all suffer.
Our clients are entrepreneurs and business owners, and we make it our business to support them. We see it time and time again: Person gets married. Person starts business. Marriage unravels. What gives? Are there any special tricks or tips that can help you stay happily married to an entrepreneur?
Of course there are. We've compiled advice and tips from experts in the entrepreneur realm and the relationship realm to give you the best of both worlds.
Whether you're married to an entrepreneur and want to offer better spousal support or you're an entrepreneur who can feel the intimacy in your marriage starting to slip, listen up. These 7 tips can be what make or break your marriage.
7 Ways to Stay Happily Married to an Entrepreneur
1) Find a way to agree on finances
Money troubles are a powerful predictor of divorce. "The number one reason for divorce is not infidelity or falling out of love," Shark Tank's Kevin O'Leary states. "It's money. It's one partner outspending the other. It's going into debt. It's not respecting the joint finances. If you avoid doing all of that, you're in it for the long haul. If not, forget it."
2) Respect their effort
Is it annoying that your spouse is constantly checking email, taking calls, handing out business cards, and worrying about the company they're building? Yes. Is it a necessary part of building something great? Yes. As a spouse, the best thing you can do is concentrate on respecting the effort your partner is putting into building something that matters. Change your mindset to admire their dedication instead of being annoyed by it.
Don't just feel it–talk about it. Tell your partner you admire his or her tenacity and perseverance. Speak your appreciation, even when you feel frustrated. This will help you and your partner connect.
3) Be the biggest supporter
Everyone could use a cheerleader for the tough times. Entrepreneurs face a lot of tough, trying times, and they need a supportive spouse to cheer them on in the dark days. Knowing your spouse has your back and supports you fully offers a great sense of comfort and fosters deeper connection.
Be your spouse's biggest supporter, not their biggest critic. The world is full of critics, cynics, and nay-sayers. It's your job to provide a safe shelter from that. Make your marriage a safe haven for your partner.
4) Forgive, forgive, forgive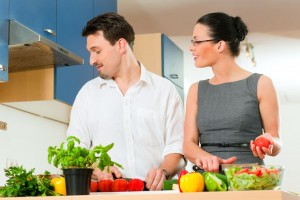 So your spouse invested money in an idea that flopped? Forgive it. Forgot your daughter's soccer game (again)? Forgive it. Was late on your last car payment? Forgive it.
The entrepreneur's life is a busy and fast-paced one. Holding grudges over small issues and mistakes breeds contempt and resentment in a marriage, fast.
To give your union the best chance at survival, make a conscious decision to forgive your partner's transgressions (we all make mistakes!).
Bonus: Don't bring up past failures during heated arguments. It damages self esteem and creates a wedge between the two of you.
5) Truly listen
Active listening is recommended for every type of relationship you can think of: Caller-Customer Service, Friend-Friend, Spouse-Spouse, Teacher-Student, Pastor-Member. Active listening involves taking the focus away from what you'll say in response and instead, putting it on what the speaker says and what they really mean.
As your spouse speaks to you, focus on what's being said and then paraphrase and reiterate it to them (in different words). This shows them that you're truly listening to try to understand them, not just rapid-firing your opinions and thoughts at them.
6) Handle conflict gently
Conflict is a fact of life, and for married couples, it can be an everyday occurrence. That's okay, as long as the conflict is handled in a healthy, nondestructive manner. When disagreements arise, remember to be gentle with your partner.
The stresses of an entrepreneurial lifestyle are weighty, and sometimes, anger that appears to be caused by something small is indicative of ongoing stress related to something else. Be wise in your responses, take time to craft what you'll say, and don't explode in anger.
Remember this phrase when you face conflict with your partner: "I will be gentle because life is complicated."
7) Be patient
Shouldn't the company be worth millions by now? Where is the Lamborghini you were promised? And isn't someone going to wash this sink full of dishes? Be patient with your partner. It's easy to get frustrated, annoyed, and nasty. It's harder to be patient, kind, and gentle.
You have to ask yourself, "Am I up to the challenge of being a better spouse to my partner? Can I be kind, patient, and gentle when I feel angry or disappointed?"
Marriage is hard. Being married to an entrepreneur is harder. Arm yourself with this advice to give your marriage the best chance you can. Divorce isn't failure, but you should never give up on something you care deeply about just because it's difficult to do. The entrepreneur in you finds it hard to admit defeat, and that means you'll give 110% to your marriage to make it work.
Remember: Be kinder, more supportive, and more forgiving when you feel like doing the opposite. It's the secret to a happy marriage!
Source: https://www.conversational.com/7-ways-stay-happily-married-entrepreneur/
Publish Date: March 29, 2016 5:00 AM
---
Growing medical practice (n) – the practice of medicine by a group of physicians who share their premises and other resources and are actively accepting and recruiting new patients
Building a viable medical practice takes a lot of time and hard work. You can cut down on the investment you need to put in by employing the use of virtual services to help your practice run smoothly.
Having existing employees handle the phones isn't an efficient plan. Nurses and medical assistants can't concentrate on doing their jobs as well as they should when answering the phone becomes their priority.
It leads to missed calls, frustrated patients and clients, and burned out employees.
Because hiring full-time receptionists or secretaries is expensive and requires a large investment, medical offices routinely look for reliable call answering and appointment-setting services, live chat support providers, and other virtual services that enable them to provide enterprise-level customer service to their patients and clients.
Your growing medical practice should provide customer service that goes above and beyond patient expectations. A virtual receptionist is a common solution for medical practices that want to increase patient satisfaction and office efficiency at a low cost.
What should a growing medical practice look for in virtual services?
Manage appointments
Medical practices are unique in their virtual service needs. Setting and managing appointments is a major part of keeping a successful medical practice running smoothly. Some virtual receptionist services provide only incoming customer service and not appointment-setting services, so be very careful when you shop for virtual receptionist services for your medical practice.
Reducing no-shows
Our data shows that when our virtual receptionists take over a medical practices' appointment services, no shows are reduced by up to 75%. Our appointment reminder calls encourage patients to remember to confirm or cancel their upcoming appointments with your medical practice, making sure your appointment schedule is as accurate as possible.
Never miss a call
Employees take breaks, sick days, federal holidays, and vacations, but virtual receptionists don't. You define when you want your virtual receptionist to be available and answering calls for your business, and they will ensure you never miss a call.
Never missing a call means never missing a lead at your growing medical practice. Anyone who takes the time to phone your business is already heading through your sales funnel–you don't want to lose that lead before they even have a chance to buy!
Cost effective
Virtual receptionists eliminate the need to hire a full-time or part-time receptionist. Because you can define the exact times and days you want your virtual receptionist to answer calls, schedule appointments, and provide customer service to callers during, you can ensure the phones are always covered while side-stepping the much higher cost of hiring a full-time receptionist.
By going virtual, you avoid the costs of hourly pay, vacation, employee benefits, certain taxes, and other employee packages.
Pay for call time only
You never pay for a virtual receptionist to take breaks, sit and wait, or any other down time. You only pay for the time our virtual receptionists are actually on the phone. That means you only pay for your virtual receptionist when you need them, and that's part of the reason virtual receptionists are more cost effective than hiring even part-time.
Integrate scheduling programs
A good virtual receptionist provider understands that your existing scheduling programs have become an important cog in the gears that run your medical practice. Look for a virtual receptionist provider that promises to integrate your preferred scheduling program instead of trying to sell you an unfamiliar or generic program you're not used to.
Manage time more efficiently
Along with saving money, you will save time when you employ a virtual receptionist because the time you spent answering phones is now free time. You won't have to handle repetitive tasks or appointment scheduling. You can have your voice mails and messages sent to you immediately, and choose whether or not to have them screened beforehand.
By allowing you the time you need to work on your highest priority tasks, virtual receptionists help you manage your business and time more efficiently.
If you own a growing medical practice, click on Pricing below to see our detailed virtual receptionist plans and pricing.
Source: https://www.conversational.com/6-ways-virtual-services-can-assist-growing-medical-practice/
Publish Date: March 28, 2016 5:00 AM
---
This post is part of our series about the best cities in the U.S. for young professionals. Check out the guides to Florida, California, and Texas.
Thinking about making a drastic move to better your career? You're not alone. Once you realize what path you want to take, it's natural to start thinking about finding the best place to start over new.
If you're considering Tennessee, you might wonder if Nashville is your only culturally-vibrant option in the state. Tennessee is known for its natural beauty and southern charm, but what about the careers and professional paths of its residents? Where is the young professional hub in Tennessee?
The best city in Tennessee for young professionals is Franklin, a small city with a population of just 64,833.
Why Franklin, Tennessee?
Franklin is close to its more affluent neighbor, Brentwood, and because of it, shares its high home values, rent costs, and very low unemployment levels (roughly half the national average).
The residents of Franklin make bank and live in beautiful homes. The crime rates are some of the lowest in the state. Citizens of Franklin are likely to have higher education levels, with a Bachelor's and Master's degree being most common, and the pet-friendly city is filled with things to do, great food, and kind citizens.
Here's why we think Franklin is the best city in Tennessee for young professionals.
Things to do

Franklin is full of attractions and things to do. Radnor Lake, Old Hickory Lake, and Percy Priest Lake are all within an hour's drive of the city, so kayaking, renting pontoon boats, waterskiing, tubing, and riding jetskis are all fun activities to try.
There are art galleries, movie theaters, monuments and landmarks rich in history, malls, and zoos nearby.
You'll never run out of things to do in Franklin:
Museums
Art galleries
Performance venues
Professional sport venues
Movie theaters
Zoos
Amusement parks
Parks and natural attractions
Historical landmarks/monuments
Work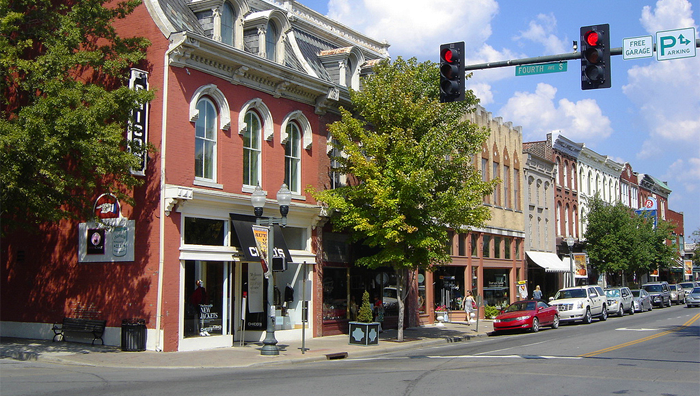 Franklin has a lot of prime commercial real estate up for grabs. Great, convenient office space is available all over the city and the city's residents agree: Franklin is a great place to work. The traffic is nothing compared to Brentwood (or Nashville's).
Franklin residents have higher income levels than the national average, at roughly $80,000 earned yearly in a family. Thirty-two percent of residents make anywhere from $75K – $149K here. The community of young professionals in Franklin continues to grow each year, and new meetups and networking events are popping up each day.
Check out the Williamson County Chamber of Commerce's website to see the upcoming young professionals (40 and under) events in the county.
Food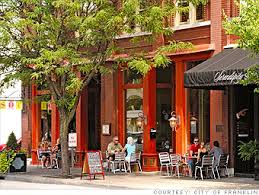 Franklin is the birthplace of tons of unique, local food joints that offer modern spins on traditional southern classics, as well as a diverse cultural restaurant scene. You can have a Belgian style brunch, then end up at a Mexican restaurant for lunch and a fried chicken shack for dinner.
The food truck scene is steadily growing in Franklin. You'll find a lot of options on certain days, including barbecue, Tex-Mex, breakfast, and pizza. There's also a wonderful selection of casual dining and higher-end dining establishments in the city to accommodate every craving and occasion.
Franklin is the best city in Tennessee for young professionals because it's youthful, vibrant, and growing along with its residents. If you're considering making a big move and shaking things up, Franklin is a great destination to help you get started.
Have you lived in or visited Franklin? Think it's the best city in Tennessee for young professionals or another group? We want to hear your thoughts! Tweet @conrecept to tell us your experiences in Franklin, Tennessee!
Source: https://www.conversational.com/best-city-tennessee-young-professionals/
Publish Date: March 28, 2016 5:00 AM
---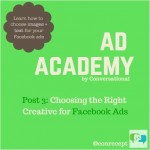 This post is part of our Ad Academy series where we outline best practices and tips for creating ads on social media channels and using them to drive traffic to your website or generate leads. You can view the entire library of Ad Academy posts here and on the sidebar under the Ad Academy link.
Choosing the right creative for Facebook ads can be a challenge. After creating your campaign, defining your budget, and selecting the right audience and interests, it's time to select images and copy that stand out and appeal to your target audience and drive clicks and engagement.
We'll walk you through the steps below.
Step 1: Choosing your images
Choosing the images that will accompany your ad(s) is the first step in selecting ad creative. You should have a bank of custom branded images for this purpose, but if you don't (or are simply interested in testing stock photos against branded images), choose from the stock photos Facebook provides at no charge.
Facebook recommends images sized 600 x 315 or larger; depending on the audience you're targeting, keep in mind the screen resolution and size they tend to view your content on. Retina display monitors are built to showcase larger images, so if your audience frequently browses from such a device, choose your images accordingly.
Upload a picture from your computer
Browse your existing image library
Find images using the Shutterstock database
You can test up to 6 images on each ad campaign. We recommend that you always test with more than one image–if there's a chance another image will generate more engagement and clicks, why not take advantage of that?
Source: https://www.conversational.com/ad-academy-choosing-right-creative-facebook-ads/
Publish Date: March 28, 2016 5:00 AM
---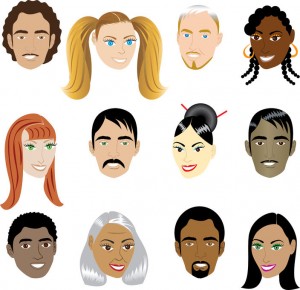 Not everyone has appropriate phone etiquette. In fact, if you're on the phones, you're sure to come into contact with each of the 10 types of callers. They aren't all the shouting, angry caller that comes to mind when we picture a customer service challenge.
Instead, there seem to be 10 general types of callers. And as you might expect, there are different methods for handling each type of caller in the most efficient way. Some are dangerous, some are downright rude, and some are sweet.
We put together a reference for you, so keep these types in mind as you make your way through the maze that is customer service.
1. The Flirt
Work isn't the only place you'll run into this type of caller, but it can be the most awkward place to have a run-in. The Flirt may or may not be interested in pursuing you romantically, but that doesn't mean they won't schmooze it up on the line.
While you probably won't deal with many callers that wonder aloud what you're wearing (thankfully), The Flirt will appear in your call queue often, showering you with compliments and repeatedly winking after cheeky statements (although you can't see it, you just know they are).
They're one of the most predictable types of callers, and therefore are easier to thwart in their inappropriate flirtation. Score 1 for professional behavior!
How to deal with The Flirt
As long as The Flirt doesn't become The Stalker, they're relatively harmless. That doesn't make it a walk in the park to deal with their tired, flirty repertoire, but it's undoubtedly better than the next caller on our list.
Don't let The Flirt run the conversation. Stay in control by leading with questions.
Always bring the conversation back to business.
Refrain from giggling or flirting back–stay professional but polite.
Don't take the flirtation personally. They don't know you! Some use flirt behavior to develop a quick connection over the phone, possibly to get better service.
Always end an exchange if it makes you uncomfortable and let someone know.
2. The Screamer
This caller is seriously angry with your company and they show it by screaming at you throughout the call. It might seem like nothing will elicit a calm response from this caller, but approaching it in the right manner can have a positive effect.
The Screamer might come off cool and logical at first, and then launch into a loud tirade. They might start yelling from the moment you pick up the phone. They might include curse words and insults that you are simply not comfortable hearing. You should know when it's time to transfer a caller to someone else or simply end the exchange.
Read our blog post 5 Steps to Follow When a Customer Insults You for more tips on handling an especially volatile customer like this.
The Screamer is a unique type of caller–they're looking for a resolution, but may not know exactly what they want out of the exchange yet. They may be venting about their situation with your product or service, and more than likely, they're just looking for an apology and a way to make things right.
How to deal with The Screamer
The Screamer is not really upset at you. There is no reason to let yourself respond in anger at any point during a call, even if your caller is shouting. The caller has a complaint or issue which prompted them to call customer service, and while they're expressing it in an inappropriate way, you have an obligation to act on the customer's behalf as a representative of your company.
Be courteous but firm
Remember the customer's perspective
Stay calm
Sincerely apologize
Offer solutions
However, you should know when it's time to transfer a caller to someone else or simply end an abusive exchange.
3. The Lonely One
The Lonely One calls with a weak question (What type of account do I have again?) and wants to stay on the call as long as possible. That's because the business of their original call isn't really important to them–they simply wanted to hear another human being's voice.
On the bright side, they knew that calling your company would result in them being connected to a living, breathing customer service specialist (good for your company!). On the other hand, calling your company resulted in them being connected to you–affecting your call times and the number of tickets you can close.
It may have resulted in you listening to a 30 minute story about a recently deceased family pet or grandchildren that never come visit. It may have completely broken your heart and made you consider flying across the country to visit this person.
How to deal with The Lonely One
But don't be fooled! The Lonely One is dangerous because they tie up the line and prevent you from assisting other customers with real, business-related problems.
You aren't a therapist and the company line is not the place to deal with anyone's personal issues.
The Lonely One has a way of making you pity them and feel guilty for trying to get off the line. Don't.
Turn the conversation back to business with as much tact as possible when they digress.
Source: https://www.conversational.com/10-types-callers-effectively-handle-part-1/
Publish Date: March 25, 2016 5:00 AM
---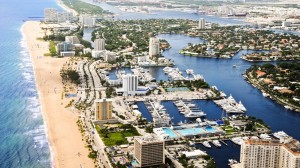 This post is part of our series about the best cities in the U.S. for young professionals.
Thinking about making a drastic move to better your career? You're not alone. Once you realize what path you want to take, it's natural to start thinking about finding the best place to start over new.
If you're considering a move to the Sunshine State, you might be aware of the differences between regions of the state. Where you choose to settle in Florida will make the world of difference in the culture and community that surrounds you.
That's why we've selected Fort Lauderdale as the best city in Florida for young professionals.
Why Fort Lauderdale?
Fort Lauderdale and the nearby Hollywood, Florida are everything you want Florida to be–warm, sunny, semi-relaxed, clean, and full of fun things to do. Real estate is on the upswing in the area, so you'll have your pick of amazing condos, apartments, beautiful homes, and waterfront property at a fraction of the prices in Miami.
Things to do
Fort Lauderdale boasts more than 24,000 local amenities, so there's always something to do.
Museums, aquariums, It used to be a popular
Spring Break destination, but cities on the Florida panhandle (think Panama City Beach) are now taking over. That's no problem for you–the fewer people on the beach, the better!
There is an active entrepreneur and young professional scene in Fort Lauderdale. The Chamber of Commerce is heavily involved in promoting and supporting local businesses, and a quick Google search turned up a score of meet ups and casual scheduled get-togethers for business owners and young professionals.
In a city with so many people, it's easy to find someone to connect with and bounce ideas off!
Shopping
Shopping is amazing in Fort Lauderdale. Because it's close to the affluent Miami and South Beach areas, the thrift shops in Fort Lauderdale are bursting with hardly-worn designer clothes and indie fashion labels.
Serious shoppers will love The Galleria at Fort Lauderdale, and those who like to stay off the beaten path can check out the thousands of trendy, local boutiques.
Food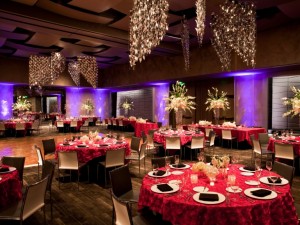 Fort Lauderdale has a lot to be proud of in the dining sector. The city is packed with food trucks, casual dining spots, fancy-schmancy restaurants, and some seriously amazing dessert places (the drive to Jaxson's for ice cream in Hollywood, FL is definitely worth it).
You can taste the flavors of so many cultures–Greek, Ethiopian, Indian, Brazilian, Mexican, Tex-Mex, Italian–you name it, there's a delicious place to get it in Fort Lauderdale.
Check out TripAdvisor for recommendations on the top Fort Lauderdale restaurants.
Source: https://www.conversational.com/best-city-florida-young-professionals/
Publish Date: March 24, 2016 5:00 AM
---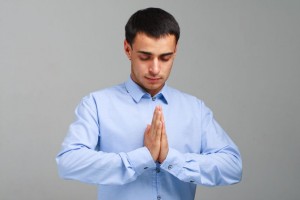 We may use the phone less than we did in the past, but for many companies, handling customers over the phone is a daily task. Anyone who answers phones on a daily basis knows that every now and then, the caller on the other end is insulting, loud, arrogant–in other words, rude.
How do you handle rude customers on the phone? We get asked this question all the time, and that's because pleasant interactions with customers over the phone are our specialty. It's not like a personal call, where you could simply hang up or be rude in response.
When you're representing a brand, organization, or company, you must represent it positively at all times–even when the person on the other end is being far from reasonable.
We've learned some best practices for handling rude customers on the phone over the years, and below, we will share those tips with you!
How to Handle Rude Customers
Step 1: Keep your cool.
We all know people who never seem to lose their cool–a guy I worked with years ago comes to mind. I witnessed a customer shove an entire stack of books across the counter at him when he informed her that they were past the date for return. And you know what his reaction was?
He just knelt down, picked up all the books, and neatly placed them back on the counter. He put them in a bag to make them easier for her to carry. He apologized to the customer for the inconvenience our policy caused her and offered to get the manager. She seemed mortified that he responded so calmly. There was a tense pause.
She declined, apologized for shoving the books, grabbed the bag, and left the store without further incident. For a situation that began with a woman wildly shoving a stack of books at an employee and ended with a meek apology, I'd say things went pretty well. Emulate this guy in your customer service interactions, and you really can't go wrong.
When the customer was out of the store, I turned to him with my mouth hanging open. "How did you stay so calm? I can't believe she pushed those books at you!" He laughed and said "Oh, it did make me mad, I just couldn't let her see that."
It was an "Ah-ha!" moment for me. I realized that when you're representing a company, your feelings don't matter. You can't show your feelings to the customer because that will cause you to act outside of your company's interests. That's not to say you can't feel angry or upset about a bad interaction like this one! Just don't argue with the customer.
Step 2: Gratify them with an apology
An apology is one of the first proactive things you should do to handle rude customers. No customer calls a company and gets upset without having a real issue with that company's product or service. Regardless of if you believe the stress they feel is warranted, you should acknowledge that the situation is difficult for them.
Apologizing for what the customer is complaining about offers gratification to the customer. It makes them feel heard, and it's satisfying for them to know that you understand what they're communicating to you. It can turn the rudest customers into more understanding, polite callers. Sometimes, an apology is all they're looking for.
Jason Fried and David Hansson write about the power of an apology in their book, Rework:
"A good apology accepts responsibility. It provides real details about what happened and what you're doing to prevent it from happening again."
Step 3: Do what they ask
You might be tempted to withhold your best customer service for your best customers, but that's a mistake. Be just as helpful and proactive as you handle rude customers as you would be handling polite customers. Your job is to make sure each customer finishes an interaction with your company feeling satisfied, and you need to take that responsibility seriously.
Listen to the customer's complaints and find out how you can help resolve them. If they're asking for solutions that are out of your hands, refer to them to appropriate person. The faster you can help the customer, the faster the unpleasant interaction will last!
Step 4: Get some distance from it
After a particularly exhausting call, it helps to literally put some distance between you and the phone. Take a quick, brisk walk–even 10 minutes of walking will trigger a release of feel-good endorphins that will give you a fresh perspective and lift your mood.
Then, you can return to the phones feeling refreshed and ready to handle the most difficult of customers.
Reminder: Sometimes, it is personal.
It doesn't always help to be told that what the customer says to you isn't personal. How can statements like "You're a worthless lump and you should be fired!" not be taken personally? Their very purpose was to personally insult.
What's important is to remember that even if a comment was intended to be personal, the caller doesn't know you and was likely already angry before you answered the phone. Keep a professional mindset, and if it helps to imagine the caller as a child that you are trying to calm down, so be it.
Rude customers are human beings, too (even if they aren't acting like it), and they are simply dealing with a bad day or issues with your company's service or product. Don't let a rude caller rouse your anger. Be professional and friendly as you handle rude customers to score points for your brand.
Source: https://www.conversational.com/handle-rude-customers-phone/
Publish Date: March 23, 2016 5:00 AM
---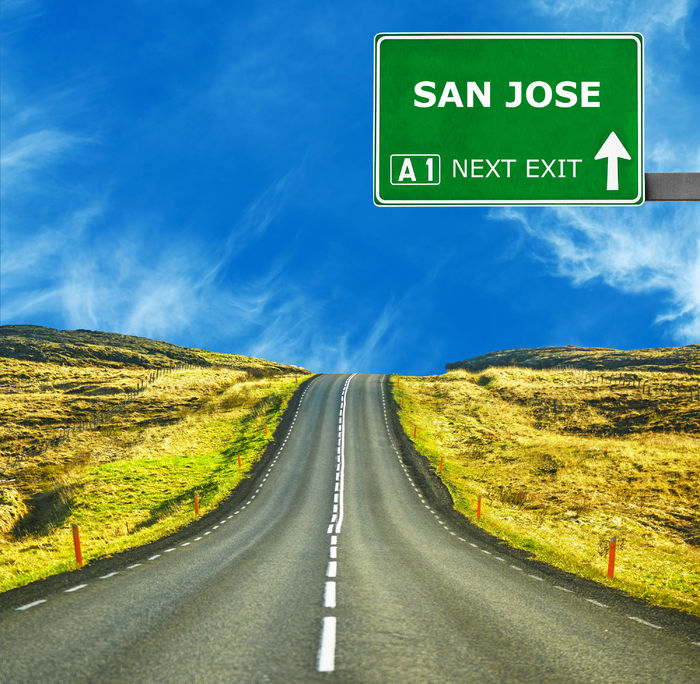 Thinking about making a drastic move to better your career? You're not alone. Once you realize what path you want to take, it's natural to start thinking about finding the best place to start over new.
If you've got your sights set on the West Coast, you might wonder where to start your search for the best city in California for young professionals. Surprisingly, it's not San Francisco, where costs are relentlessly rising and droves of people continue pouring in.
Professionals flock to San Jose, California when they're looking for a creativity incubator that inspires them and supports their career goals while living in what citizens voted one of the 'happiest places to live.'
The happiest city in the U.S.
People working in San Jose gave the city an overall score of 3.94 out of 5, voting "The people you work with" and "the company you work for" high above average, at 4.30/5 and 4.25/5. This means you'll be surrounded by people who are doing jobs they love while enjoying positive relationships with fellow workers.
The best city to do business in
If you're looking to launch your business here, there's no better pool of qualified and optimistic employees! Exceptional Silicon Valley real estate that only rises in value might be a smart choice for your growing business.
And if you're just looking to find work in San Jose, the San Jose Silicon Valley Chamber of Commerce president Matthew Mahood says you have great chances in the tech industry. "They want the best [talent]…many of these companies pay well for college graduates with degrees in math, science, engineering, software design, marketing, and analytics. Many companies have created a new work culture that is very relaxed so employees can spend a lot of time at the office and not feel like it's all work, all the time."
"They want the best [talent]…many of these companies pay well for college graduates with degrees in math, science, engineering, software design, marketing, and analytics. Many companies have created a new work culture that is very relaxed so employees can spend a lot of time at the office and not feel like it's all work, all the time." –Michael Mahood, San Jose Silicon Valley Chamber of Commerce
Major companies you'll find in San Jose include:
Google
Apple
LinkedIn
Facebook
Samsung
HP
Oracle
Intel
IBM
A paradise for outdoor fun and culture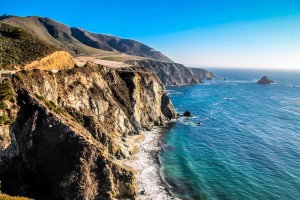 San Jose is praised for its mild and 'exceptional' weather. With an average high of only 84 degrees in July, the dead of summer, and a manageable low of 42 degrees in January, Silicon Valley always feels nice and you'll rarely need more than a light jacket.
There are tons of beautiful parks around San Jose, and you can't beat the combination of nearby coastline and jagged mountains.
If you're into the performing arts, you'll appreciate the local emphasis on theater and live music. The nightlife is renowned nationally and if you wanted, you could eat at a different restaurant every day.
There's just one catch
The average home price is steep ($810,000 according to Zillow) in San Jose, and rent's not much better: "As of February 2016, average apartment rent within 10 miles of San Jose, CA is $2783."
The benefits of living in such a startup and small business-supportive area might outweigh the higher cost of living for you. In addition, there are ways to keep your costs low. If you're running a business from home, the cost of your shelter can also be the cost of your "office space." Set up a home office according to IRS guidelines, and you'll be able to write off part of your utilities and cost of living.
Source: https://www.conversational.com/best-city-california-young-professionals/
Publish Date: March 23, 2016 5:00 AM
---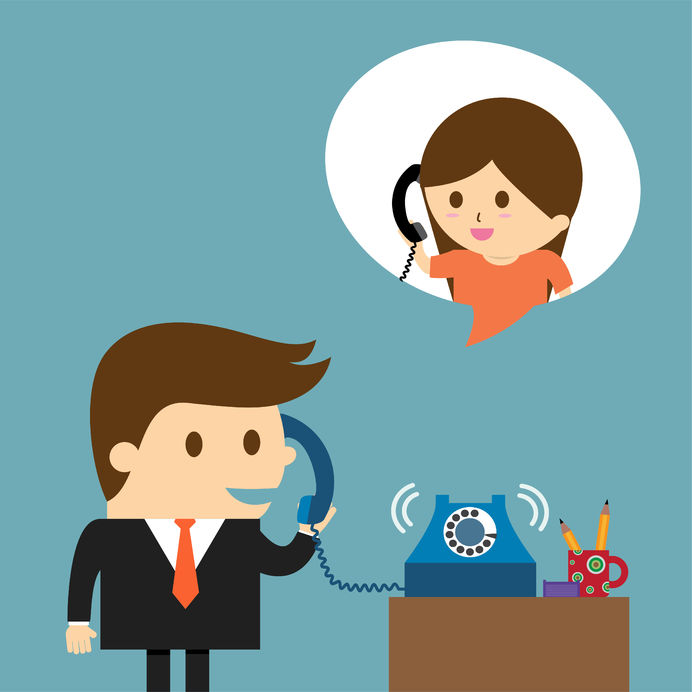 Taking messages over the phone isn't exactly an art.
It's more of a science, as it's been tested and tried repeatedly since the invention of the telephone. We know the variables that lead to effective message-taking and ensure critical information or phone calls never slip between the cracks.
Whether you're running a company and feeling frustrated with the way your receptionist takes messages for you or are a receptionist looking to improve your message taking skills, this post is for you.
When a person represents a company or another person over the phone, it's important to do a good job representing the company or person receiving the call.
There are 4 basic steps to taking effective messages that inform the person who called and what they wanted, how they can be reached, and when they called. Prompt delivery of the message is critical.
Check these steps off as you take messages or ensure your receptionist follows this process to take messages for you.
4 Steps to Taking Effective Messages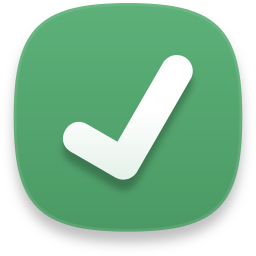 Answer the phone with a smile and friendly greeting that includes your company's name. State your name and ask how you can assist the caller.
When the caller asks for a person you are unable to connect them with at the time, ask to take a message for that person and let them know you can deliver the message as soon as possible. The caller will decide if they want to leave a message or not. Example: "He isn't here at the moment. Can I take a message? I'll be sure to get it to him as soon as he returns."
Alternatively, you can offer to transfer the caller to the person's extension and have them leave a message on their answering machine if that's what the person prefers. Example: "She isn't here at the moment. Would you like me to transfer you to her direct line so you can leave her a message?"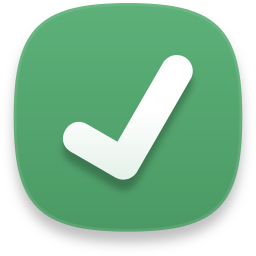 If the caller does want to leave a message, this step is critical: Write down absolutely everything they say as they're saying it.
Phrases, words, or numbers that you feel are insignificant or not important might turn out to be very important. It's better to have more information than the message receiver needs than to not have enough. Write down everything the caller says to ensure you're taking a detailed, informative message.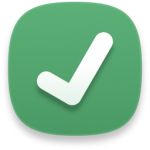 Confirm the number or method the caller wants to be contacted at once the message is delivered.
End the call with a friendly goodbye, reiterate that you'll deliver the message as soon as the person returns, and thank them for their call.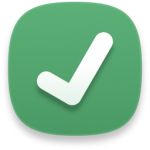 Give the message to the person as soon as they return or are available to receive messages. If possible, email the message to the person so they can access it as soon as they have a chance.
If you've been given instructions to hold messages until the person returns or finishes a task, simply hold the message until they are available or leave the message on their desk so they can easily find it when they return.
Don't forget:
Source: https://www.conversational.com/conversationals-4-step-guide-taking-effective-messages/
Publish Date: March 11, 2016 5:00 AM
---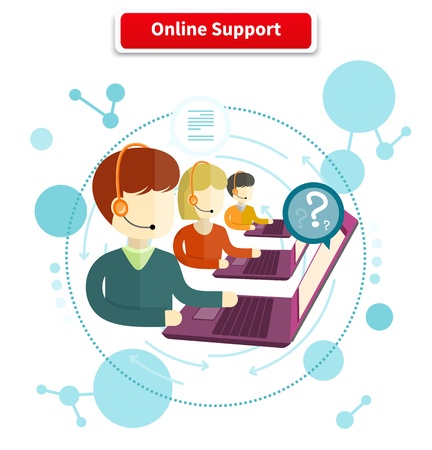 When a potential customer visits your website and is looking to buy a product or service from you, they likely have a lot of questions. Even if you've clearly written answers to common questions in different places around your website–FAQ, blog posts, forums, the homepage–sometimes, people want to hear answers to their questions from a real person at your company before they feel confident enough to buy.
If it's the middle of the night, if you're slammed at work, or your customers prefer to get customer service online instead of via phone, live chat support could be the only way to reach that potential customer, answer their questions, and send them further into the sales funnel.
Live chat support should be on every website as a go-to method for instant customer service and better lead generation.
In this post, we'll explain exactly how our own live chat support service works and talk about some of the benefits this type of customer service provides small and medium businesses.
How does live chat support work?
Wondering how live chat support works or how we are able to talk to visitors that come to your website? We wanted to share exactly how our live chat support service works as an example for you.
When a customer orders our live chat support service, we place a live chat icon on their website that invites users to chat for customer support. When a visitor arrives on our customer's website, the icon will be visible to them right away, and after they browse for 5 seconds, they will be prompted with a quick invitation to chat in case they have any questions.
One of our Conversational lead generation professionals will chat with the visitor, answer their questions, and provide excellent customer service. This increases the chances that the website visitor will buy from our client and helps ensure no leads navigate away from your website because they simply couldn't get the answers they wanted right then.
Live chat support offers lots of benefits
Think of customer service as an umbrella that covers the actions you take to make sure your customers' questions are answered and that they are satisfied with the experience. Live chat support is a smart addition to your customer service bag of tricks because it creates a more complete, informative, and positive experience for your website visitors while increasing your targeted lead generation and supporting your business' growth.
Live chat support has been shown to offer the following benefits for your business and customers:
Better customer engagement

– Your website can seem lonely and quiet if you don't have some sort of interactive element on it to engage your visitors. Live chat support is the best option for engaging visitors and turning them into targeted leads because it provides the illusion of a friendly company employee being right there to answer questions, just like in a brick and mortar establishment. It provides a more complete experience for the customer.

Chat anytime, 24/7

– As soon as a visitor enters the chat, a representative follows and introduces themselves using a script specifically for your company. Questions get answered right away, even the "small" or "dumb" questions that might keep a visitor from calling, filling out a contact form, or sending an email to get answers.

Provide more methods to reach you

– It's an undeniable trend–many people just don't like using the phone anymore. Preferred methods of communication are text based, including email, text messages, or even contact forms where questions and concerns can be submitted. Some of your visitors just aren't going to want to call you or deeply browse your website to get the answers they need, so you can make it easy for them by providing the live chat support option.

Reassure + support visitors before a purchase

– Customers sometimes "get cold feet" before a purchase. Suddenly, they start to wonder if the service or product is worth it. "

Do we really need it? What if it isn't a success/can't be returned/doesn't work out for your company?

" Live chat support enables you to gather information about the customers' concerns so you can address them. This is a critical factor in closing the sale when your potential customer is still in the consideration phase.
Visitors will come to your website, no matter what. If you want to convert more of them into customers, try adding live chat support to your website and see how many new leads you get!
Source: https://www.conversational.com/live-chat-support-work/
Publish Date: March 9, 2016 5:00 AM
Page: 1 | 2 | 3 | 4 | 5 | 6 | 7 | 8 | 9 | 10 | 11 | 12 | 13 | 14 | 15 | 16 | 17 | 18 | 19