Conversational - ContactCenterWorld.com Blog Page 15
Page: 1 | 2 | 3 | 4 | 5 | 6 | 7 | 8 | 9 | 10 | 11 | 12 | 13 | 14 | 15 | 16 | 17 | 18 | 19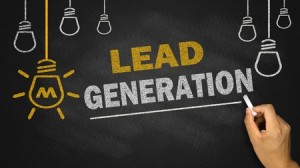 If you could achieve a 100% conversion rate, you'd probably become rich in just a few short months. While it may seem impossible to every convert 100% of your visitors into leads, it's very possible to increase your lead generation rates dramatically. There are several ways to increase your lead generation and here are 21 of the top choices.
Use Opt-in Forms on your Website
If you don't already have opt-in forms on your website, adding a few will help increase your lead generation. Of course, you have to give them something in return for subscribing to your newsletter or email list.
Use Landing Pages
Landing pages are specially designed for specific marketing efforts. When used correctly, they can increase your conversion rate dramatically. You can use separate landing pages for different marketing campaigns to ensure each page is tailored to the specific type of marketing.
Provide Social Proof
When you design copy for your website, social proof is a powerful way to increase conversions. Millennials and many others rely on customer testimonials and reviews to make buying decisions.
Clean Up Your Website
Maybe you have a cluttered website with too many ads, links or places for visitors to go. Think of your website like shopping at a store. If you go to a large department store it's easy to get distracted from your original purpose. However, a small business specializing in one type of product makes it much easier to focus.
Your website needs to be more like a small business. If you give visitors too many options they will click away from the original offer bringing them to your website.
Use Powerful Call to Action Phrases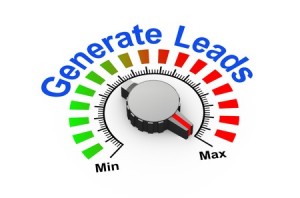 Website visitors actually need to be told what to do. You want to use call to action phrases to lead them to the right offer. Whether you want them to opt-in or buy, you need to tell them what to do.
Provide Videos When Possible
Written content only appeals to one audience. Some visitors want videos. If you can provide an explainer video it may be all you need to grab the attention of your visitor and convert them into a lead.
A/B Test Everything
Every element of landing pages should be A/B tested over and over until you find what works best. The images, headlines, bullet points and everything else should all be tested.
Make your Website Faster
A faster website is key to increasing conversions. When your site loads slowly, you lose conversions before you even have a chance to turn them into leads.
Offer Something for Free
If you want to drive more opt-ins, offer a free guide, set of tips or something else free of charge.
Survey your Visitors
Ask visitors to give you feedback about your site. Let them honestly tell you what they think of your content and other elements of your site. This will help you make good adjustments to increase your lead generation.
Allow Posts to be Downloaded
Providing a downloadable option for posts makes it easier for those leading busy lives to read it later. You can easily provide a PDF link for downloading or just have the link sent to their email address.
Content Upgrades
By adding opt-in content upgrades at the end of blog posts, you can build your list faster and easier. For example, provide part one as a blog post, but part two only for those willing to subscribe to your newsletter.
Provide Real Value
Valuable blog posts with actionable steps make for better conversion rates. When you provide real value, visitors want more and they believe a newsletter or free guide will give them more value.
Use Delayed Pop-ups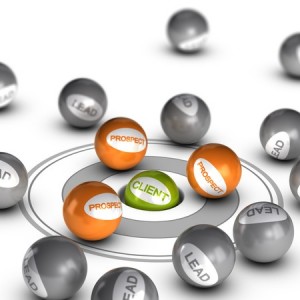 A delayed pop up with an opt-in form allows the visitor to get hooked before you ask them to sign up. This is a great way to get them to subscribe to your list.
Collect Emails in your Physical Location
If you run a brick and mortar business with your online website collect emails from this location, too.
Collect Emails at Trade Shows
Maybe you attend trade shows every year. You can use a tablet or another device and collect emails at the show for a quick boost to your list.
Collect Commenter Emails
When someone leaves a comment, it's a great way to reach out and get them to convert to your list.
Use Exit Pop-ups
The last opportunity to grab leads before they leave is the exit pop-up. If used correctly, this is a great way to boost conversions.
Use SlideShare and Direct the Traffic
SlideShare is very powerful and provides plenty of great traffic. You can use it with call to actions to get visitors to opt-in to your list.
Provide a Contest
People love contests and you can use one to build your leads. Ask visitors to submit videos, pictures or slogans and select a winner after the deadline. Of course, they have to enter their email to enter the contest.
Lead Traffic Directly to Opt-in
Sometimes, marketing has done the convincing and your landing page or website oversells causing you to lose a lead. Any marketing, such as videos or articles on other sites may be better served if they direct traffic to an opt-in form immediately. This can convert already convinced traffic into leads instead of making it harder for the visitor to find the opt-in form.
There are many great ways to increase your conversion rate and lead generation. If you want to build a better list for marketing and take full advantage of your online traffic, use these tips.
Source: https://www.conversational.com/21-top-ways-increase-lead-generation/
Publish Date: March 9, 2016 5:00 AM
---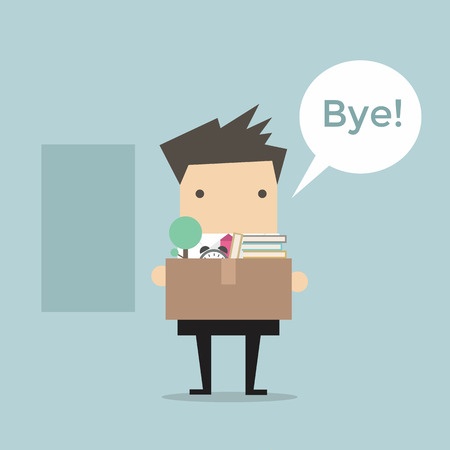 You trust your managers to run your business efficiently and with professionalism. You certainly don't want them to butt heads with your top talent, but it happens. Studies have shown that when your best employees quit, it's probably not the company they're leaving. Employees quit managers, not companies.

Tweet This: #Employees quit managers, not companies. -@Conrecept #quotes
Managers with poor leadership skills, inadequate job knowledge, or difficult personalities can all be turnoffs to top talent that eventually drive them to search for employment elsewhere.
If your best employees never seem to stick around, your managers may be the culprit.
Over time, we've seen managers that engage in the following behaviors seem to drive employees away the most:
They don't recognize achievements
They break their promises
They make demands
They over-delegate
They promote the wrong people
They don't focus on employee growth
Overall, these types of managers create a negative and stifling atmosphere for your employees to work in. Some might be able to hack it and do great work anyway, but some of your top performers will simply get frustrated with the wrong leadership and decide to leave.
An additional concern is that when the problem causing an employee to leave involves the manager, the employee may not feel comfortable addressing that concern with you because they assume there is a "boss' club" where you have the manager's back and vice versa. They might fear that you won't believe them if it's their word against the manager's. They might worry you're involved in the policies and unfair treatment they've been receiving.
>> Related: 4 Signs You Need to Hire an Employee
This is what makes it vitally important for you to be involved in your company and let your employees know you're always open to hearing their concerns and want to support their growth at the company.
Employees quit managers
Good employees put a lot of effort into making sure they complete their duties in the best way possible. When managers don't recognize that achievement, or choose to focus on an employees' weaknesses instead of strengths, they miss a major opportunity to motivate and inspire their employees. People need to be motivated in order to continue doing a stellar job, and if they don't receive that motivation from their manager, who will they receive it from?
They'll simply decide to look for another job–one where they're appreciated–and chalk it up to experience. They'll find work in no time with a developed skill set, eager attitude, and industry knowledge, but what happens to your business? If you don't remove the bad apple (your under-performing manager), you'll end up spoiling the whole bunch.
Firing a bad manager
If you've determined your manager is the problem causing employees to feel dissatisfied with their jobs and eventually leaving to find work elsewhere, it's time to fire your manager.
Gallup has a great flowchart for the process, depending on your manager's circumstances: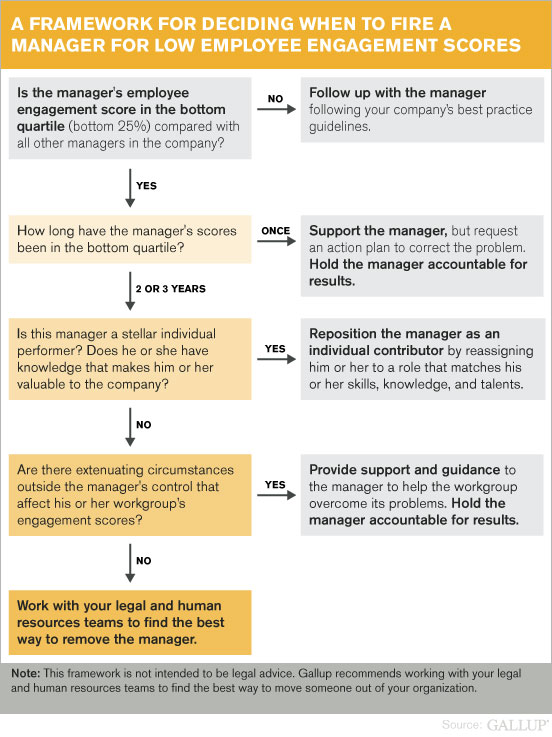 Don't let a bad manager drive your top talent away. Keep a close eye on the way your managers are treating your employees and running your business while you're away. Support your employees, and they'll be motivated to support you!
Source: https://www.conversational.com/employees-quit-managers-likely-culprit/
Publish Date: March 9, 2016 5:00 AM
---
Trying to find a good receptionist to represent your business can be a challenge if you don't know where or how to start your search.
What qualities are important to look for in a receptionist? What type of education or training should a receptionist have? How can you tell if someone will be a great receptionist for your company?
Your receptionist will become the face of your business (or the voice of your business), so it's important to start your search with the right receptionist criteria.
We'll outline the qualities you should look for in a receptionist below.
Qualities to Look For in a Receptionist
Professionalism
Anyone applying for a receptionist position or working at a virtual receptionist agency knows the importance of being completely professional. Professionalism is always a requirement. The level of professionalism your receptionist, virtual or in-house, displays is a major factor in your success.
Badly dressed receptionists, or those that answer your phone with a tired or annoyed, "Hello?" instead of the customary company greeting, lack professionalism and shouldn't have a place at your company.
A professional receptionist:
Is well-groomed

Dresses appropriately

Wears minimal or natural makeup

Listens well

Smiles often

Is not confrontational
Organizational Skills
Your receptionist needs to be an expert at organization. Well-organized receptionists easily manage your calls, messages, and appointments. Disorganized receptionists routinely forget to relay messages, leave customers on hold too long, or over-schedule appointments.
The job of a receptionist can get stressful and requires organizational skills to keep things running smoothly. Well-organized receptionists have an easier time being the friendly, professional "face" of your company and can be trusted to manage critical information.
Communication Skills
Since your receptionist will be the first person your customers or visitors speak to and/or see at your company, it's extremely important that they communicate well with others. You can make sure your receptionist has great verbal communication skills by simply conversing with them.
Do they listen to you when you speak? Do they smile at you, nod their head, or show signs that they agree with or acknowledge what you're saying? Do they seem awkward or like they avoid eye contact?
These are important things to note right away, because the way your receptionist communicates with you is telling of how they'll communicate with your customers.
Understands Technology
A good receptionist isn't necessarily tech-savvy, but understands technology well enough to get along without needing assistance beyond initial training. Your phone system, fax machines, computers, and scheduling software can be difficult to navigate, so hiring a receptionist that is well-versed in technology is a smart move.
Conversational Receptionists handle your company's incoming calls, take messages and deliver them to you, and schedule your appointments from our North American call centers.
Our receptionists work with a variety of industries, including law firms, real estate agencies, dentist offices, and more. We train our receptionists to deliver all the qualities you look for in a receptionist. Click here to learn more about our monthly pricing plans!
Source: https://www.conversational.com/qualities-important-look-receptionist/
Publish Date: March 8, 2016 5:00 AM
---
Most small businesses share a common issue when it comes to marketing: a lack of money. Without enough money, it can be difficult to take advantage of the best marketing strategies. Every company goes through this issue at some point. Here are a few excellent marketing tips that work if you're working with a small budget.
Know Your Market
Understanding your market is the first step to successfully marketing your business. If you don't know your market, you will waste money learning it. You don't have to pay a dime to learn about your market if you track everything and do your research.
When you know your market, you will spend less on testing marketing efforts and put more into what really works. Anytime you can reduce the testing, you can put more money back into your budget.
Spend time thinking about what the perfect customer is for your business. This will help you figure out the right age, interests and gender for your product or service.
Take Advantage of Mobile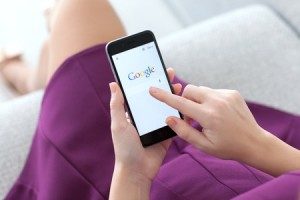 If your website doesn't have a responsive design, Google has already penalized it through Mobilegeddon. However, if you've made your site work for mobile search, you have the ability to take advantage of more traffic. This is free or very cheap and you can easily get more traffic by making your website mobile-friendly.
In addition to adding the right design, make sure you get your site to load fast on mobile search. A faster website will convert more mobile visitors much faster. This is a very cheap way to build your business without breaking the bank.
Plan Every Step
Every dollar needs to be held hostage when it comes to your marketing budget. You have to plan every step and assign every dollar a task, even if it's just to stay put until next month. The more planning you do, the better off you will be when it comes to making the most out of every marketing dollar.
An effective plan and budget will make a huge difference for your business. You want to know exactly where each marketing dollar is going and how many dollars it will bring back with it.
Build and Use your Email Marketing List
So many small businesses miss out on the power of their email marketing list. They may build a list, even have a few emails loaded into an auto responder, but they don't really maximize this type of marketing.
It's very cheap to have a professional copywriter create a few good emails for your marketing efforts. In addition, sending out each email is cheap or free, depending on the service you are using. This is something you can do for less than $50 per month and it can bring you back many new and repeat customers.
Use Social Media Strategically
You don't need to be on every social media platform to really make it work for you. Choosing a few platforms and maximizing your efforts will probably do more than trying to spread your business across a dozen or more platforms.
Two or three networks are enough and you can use both paid and free advertisement. Boost popular posts on Facebook, Tweet everything you put on your blog and use an ad to build a community around your page/profile. You may need to spend a few hundred dollars a month to really benefit from social media marketing, but you will also be able to build a huge community with consistent effort.
Blog Consistently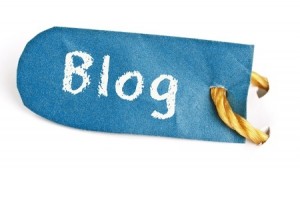 For some reason, many small businesses don't think they can take advantage of blogging. Every business with a website can use a blog and benefit from it. You don't even have to write your own blog posts. You can hire a writer to provide blog posts for less than $100 per month (depending on the number of posts).
Each blog post becomes a small traffic generator with the ability to take over ranking on search engines. Each post can also be shared on social media, which becomes very powerful for both traffic and SEO. You can also link to major pages on your site from blog posts, which helps with your SEO and the overall user experience.
Even on a small budget you can build your business with online marketing. There are ways to take advantage of your website and social media without spending a ton of cash. Use these tips to help grow your business in the right direction.
Source: https://www.conversational.com/top-small-business-marketing-tips-small-budget/
Publish Date: March 8, 2016 5:00 AM
---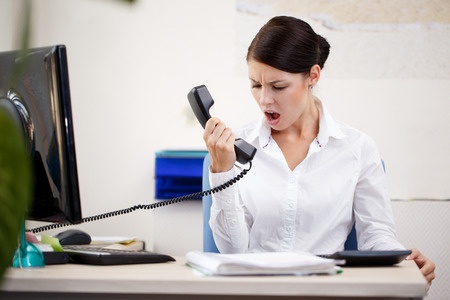 Not everyone has appropriate phone etiquette. If the phone is an important method for your business to communicate with customers and generate leads, you're sure to come into contact with what we call difficult callers.
Difficult callers aren't all like the shouting, angry caller that comes to mind when we picture a difficult caller.
Instead, there seem to be 4 general types of difficult callers. And as you might expect, there are different methods for handling each type of caller in the most efficient way.
Don't think an angry or demanding customer is necessarily a lost cause–stay friendly and professional on the line, and you could earn a loyal customer for life.
Whether your difficult caller is shouting, cursing, making demands, or just rambling on and on, we've got the prescription. Keep reading to look at the 4 types of difficult callers and find out the best way to handle each.
The 4 Types of Difficult Callers
Type I: The Screamer
This caller is seriously angry with your company and they show it by screaming at you throughout the call. It might seem like nothing will elicit a calm response from this caller, but approaching it in the right manner can have a positive effect.
The Screamer might seem logical at first, and then launch into a loud tirade. They might start yelling from the moment you pick up the phone. They might include curse words and insults that you are simply not comfortable hearing. You should know when it's time to transfer a caller to someone else or simply end the exchange.
Read our blog post 5 Steps to Follow When a Customer Insults You for more tips on handling an especially volatile customer.
The Screamer is a unique type of caller–they're looking for a resolution, but may not know exactly what they want out of the exchange yet. They may be venting about their situation with your product or service, and more than likely, they're just looking for an apology and a way to make things right.
How to handle The Screamer
The most important thing to remember throughout an exchange with The Screamer: They're not really upset at you. They're upset about an experience or issue they had with your company, and it isn't personal.
Be courteous, remember their choice to use your company over others, and remain calm as you apologize and offer an appropriate way to correct the situation.
There is no reason to let yourself respond in anger at any point during a call, even if your caller is shouting. The caller has a complaint or issue which prompted them to call customer service, and while they're expressing it in an inappropriate way, you have an obligation to act on the customer's behalf as a representative of your company.
However, you should know when it's time to transfer a caller to someone else or simply end the exchange.
Be courteous but firm

Remember the customer's perspective

Stay calm

Sincerely apologize

Offer solutions
Type II: The Rambler
Seemingly innocuous at first, The Rambler is a deceptively dangerous type of caller. They funnel your time (and money) away by tying up the line for longer than necessary. The Rambler can be personal–telling you about his or her life, hardships, family, and friendships. The Rambler can be all business, asking tons of questions about your product or service, or asking the same questions over and over.
The thing about The Rambler is, they're usually lonely. They want someone to talk to, and may not have anyone to talk to close by. This is what makes it especially important to establish call length boundaries when dealing with The Rambler so you don't sacrifice your time with other customers.
How to handle The Rambler
When you find yourself sharing the line with The Rambler, try including key phrases that signify the end of your conversation, like:
I don't want to take up any more of your time

Before I let you go, I wanted to add one more thing

It's been a pleasure speaking with you
Is there anything else I can help with before I go?

Excellent. I'll confirm that and email the confirmation to you

I appreciate your call, did we get all your questions answered?
Even if The Rambler frustrates you, don't just hang up or act annoyed with the caller. Get some perspective–of all the types of difficult callers to have, The Rambler is definitely the easiest to manage!
Type III: The Ladder
This caller wants to speak to your supervisor–and then when they aren't able to correct the issue, wants to speak to their supervisor, and so on. They are demanding, quite possibly arrogant, and difficult to manage.
To top it off, this type of caller may get frustrated at having to explain their displeasure to every supervisor they speak to since they repeatedly demand to be transferred.
We call them The Ladder because they 'climb the ladder' of a company's hierarchy, looking for someone to handle what may be an irrational request.
How to handle The Ladder
At the root of a caller's request (or demand) to be transferred to a superior is a lack of trust in your ability to efficiently solve the issue. Perhaps they didn't get sufficient help from a customer service representative in the past or have experienced success with using the "Demand a supervisor" strategy in customer service interactions.
The best thing you can do? Keep your caller on the line with you long enough to show them that you are capable of and invested in solving the problem they're experiencing.
You can do that by telling them the supervisor is currently unavailable, but that you are more than happy to help them right now. Be polite. Don't argue with the caller and reassure them that the problem will be taken care of.
Don't transfer the call

Be polite

Be agreeable

Reassure

Problem solve
Type IV: The Demander
The demander is a lot like The Ladder, but as the name states, is more demanding. The Demander is often looking for free products, services, or additional refunds for problems they've experienced with your company.
They can be unreasonable with their demands, so it's important to stick to company policy as you work to help the customer.
How to handle The Demander
If your company doesn't offer refunds for their situation, it's important to be firm and clear with your response.
Remind your caller of the existing company policy and apologize for the inconvenience. If the customer continues to demand a refund, you could offer some type of discount or promotion to ensure they leave satisfied, but if what they're requesting is clearly not within the company policy, apologize for not having a solution you could agree on, advise them to check the policy ahead of time in the future, and bid them a good day.
Source: https://www.conversational.com/how-handle-4-types-difficult-callers/
Publish Date: March 8, 2016 5:00 AM
---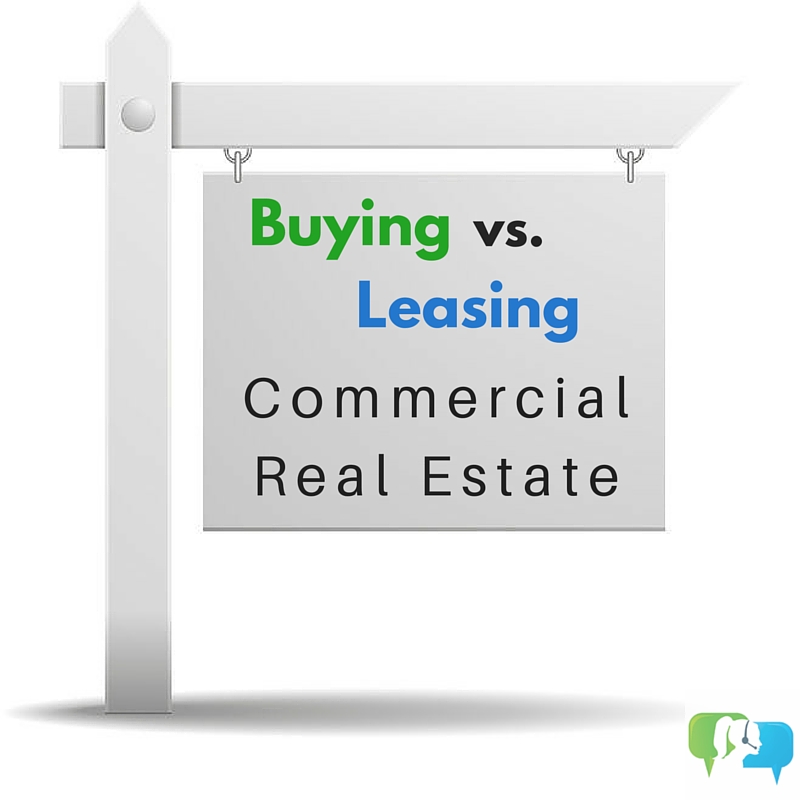 Considering buying or leasing commercial real estate? You're probably wondering which option is cheaper in the long run. We wanted to find out, so we did some research and looked at buying vs. leasing commercial property and the long term costs of each. Here's what we found.
The length of time matters
How long are you planning to stay at this location? If you know you'll be there for at least 7 years, buying is the cheaper option (surprisingly). The amount of money you save from buying only increases the longer you're in the building. Let us explain:
Leasing examples repeatedly show that leasing commercial property costs upwards of $200,000 more than buying commercial property over a 15 year timeline.
Drop that time period down to 7 years, though, and buying and leasing cost about the same amount. If you're planning to be in your building for less than 7 years, leasing is the cheaper option.
It's more than just cost
There are more factors to consider than just cost. Think about the upfront costs you'll be responsible for if you buy instead of lease.
A down payment alone is a huge financial undertaking. Can you afford to tie that money up? Do you need that money to do something for your business instead? How long will this space be able to hold your growing business? Will maintaining the property be a hassle for you?
Managing maintenance
Another consideration when comparing buying vs. leasing commercial property is the issue of building and property maintenance. When you lease commercial property, the property owners, or landlords, take care of the property and building maintenance.
If you notice that something is wrong, you simply notify the landlord or maintenance worker and schedule a time for them to come fix it (in the best case scenario, as anyone who has rented or leased property before knows).
However, if you're the owner of the building, the cost and responsibility for all property and building maintenance and repairs falls squarely on your shoulders, in addition to the responsibilities of directly running your business.
Source: https://www.conversational.com/buying-vs-leasing-commercial-real-estate-buying-cheaper/
Publish Date: March 8, 2016 5:00 AM
---
Staying healthy becomes difficult when you work 40+ hours per week. Striking a healthy work-life balance is important and a huge part of it is keeping your body in shape. Here are a few ways you can maintain your health even when you have to work long hours.
How to Stay Healthy at Work
Pack Your Lunch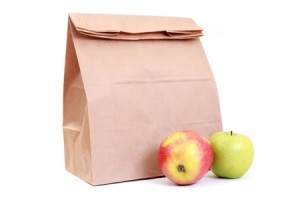 One of the main reasons people become obese or unhealthy is what they eat for lunch. Many workers grab fast food or order in from a restaurant because it's easy and convenient. However, this is not a very healthy way to eat.
Instead of eating a greasy burger for lunch, pack something healthy. Bringing your own food to work will not only help your waistline, but also your wallet. You can pack a salad, healthy sandwich or one of many healthy options.
Drink Water
Hydration is very important to your productivity and your overall health. While at work, it may be common to grab a soda or drink coffee, but neither will keep you hydrated. In fact, both coffee and soda will have the opposite effect and contribute to your dehydration, which may lead to laziness and poor health overall.
Make sure you are drinking plenty of water at work. You can even set a goal and use a water bottle with measurements on it to ensure you get enough water. If you need to jazz it up a bit, you can add flavorings or freeze blended fruit as ice cubes for your water.
Stretch While At Your Desk
Sitting at a computer for hours every single day can lead to serious medical issues. It's not healthy to sit for long periods of time. However, you may need to sit to get your work done.
There are ways to make sure you stay healthy, even with a job requiring you to sit in front of a computer quite a bit. Stretching is one of the best ways to go and you can start by using an alarm to remind you to stretch every two hours. After you get used to it, you may want to increase your stretching to once every hour.
Choose the Stairs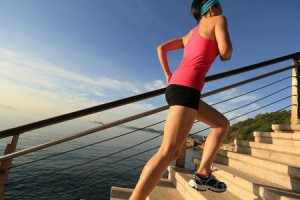 Taking the stairs instead of an elevator helps with your health. It provides an easy way to get your heart pumping and your blood flowing.
Park Further Away
We are trained to want to take the closest parking spot, but it's not doing us any favors. Parking further away will allow you to get a little extra exercise from the longer walk to and from your car.
Take Hourly Fitness Breaks
Every hour, you can take a break for a quick exercise. There are many exercises you can do in just a few minutes that can really benefit your health. An easy way to get a little fitness in at work is with the SimplyFit Board. This is a balance board you can literally stand on for a few minutes and gain health benefits.
Walk During Breaks
If you get to take breaks, you should use the time to take a walk. Instead of surfing the internet, playing on social media or texting friends, step outside and take a walk. Even if you don't go outside, you can walk around the office and actually interact with co-workers outside of email.
Keep Plenty of Healthy Snacks Available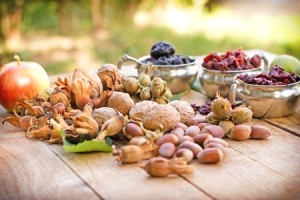 Snacking on junk from a vending machine isn't going to help your productivity or your health. Most vending machine items are packed with sugar and artificial garbage. Instead, keep healthy snacks, such as fruit and nuts handy. This will help you keep your glucose balanced, which will allow for a better, more productive workday.
Graze All Day
Often, we allow our glucose to bottom out right before lunch. This is part of why we feel sluggish in the afternoon and become less productive. If you graze (snack) throughout the day and eat a smaller lunch, you will keep your glucose balanced. This will help boost your metabolism and keep you productive all day long.
There are several great ways to stay healthy even if your job requires you to sit quite a bit. You can use the tips above to create a checklist to stay healthy at work. Print it out for each day of the week. This will help you stay on track, remain healthy and become more productive at work.
Source: https://www.conversational.com/how-to-stay-healthy-at-work/
Publish Date: March 7, 2016 5:00 AM
---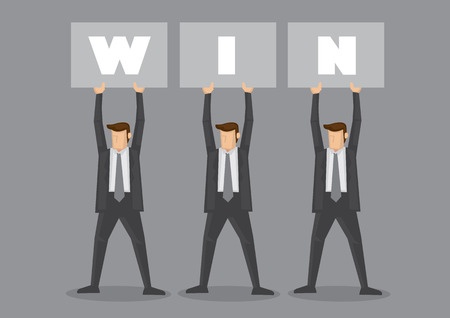 In your search for customers, have you ever considered the government an ideal customer? Maybe not, but the government is required to follow rules that promote the existence and success of American small businesses.
Getting government contracts for your small business is a smart financial decision as long as you can make it through the application process.
Any small business owner who has worked under a government contract can tell you: It's a strict and rigid process, but the ends justify the means. It's steady money that is always paid on time, never bargained down, and you agree to do work that is consistent and exactly as described.
Why does the government support small businesses?
Small businesses around the nation are chosen to fulfill government contracts for various products, services, and needs. The Small Business Administration lists a few of the reasons our government steps in to protect small businesses:
To ensure small businesses remain viable next to larger competitors
To tap into small business innovation and what's new on the market
To support small business, which is a driving force in the U.S. economy
To encourage and expand job creation
To give more opportunities to disadvantaged groups and areas
These objectives are what drive government agencies to set aside money to be spent only at small businesses and disadvantaged businesses. They don't buy things they don't need from any small business that is struggling, but they list what they'll need to buy and find small or disadvantaged businesses to source those services or items from.
How can you get government contracts for your small business?
If you want to be one of the businesses considered for these government contracts, there is a series of steps you'll need to take. Additionally, only certain types of small businesses are considered for government contracts. Small businesses that qualify to apply for government contracts should be:
For-profit business
Meets small business size standards for NAICS code of contracted tasks
Registered for System for Award Management (SAM)
You must meet the small business size standard listed for the NAICS code that the contracting officer assigns to the contract tasks.
This code might not be the same code as your main business activity, and that's okay. As long as you meet the size standard and agree to fulfill the contract requirements as described, you can apply for the contract. Government contracts for your small business have to ensure your business is small enough to be considered a "small" business before they hire you to fulfill the contract.
Registering for SAM
The Federal Government's System for Award Management (SAM) replaced two former programs, the Central Contractor Registration (CCR) and the Online Representations and Certifications Application (ORCA), which were required to be considered for contracting positions in the past. The change took place in 2012.
You're not required to register with SAM if your business is subcontracting with other companies, but it's recommended that you do it anyway. Being registered with SAM enables larger government contractors to find your business and reach out about related contracts and needs. You can include the NAICS codes for the industries you work with or are interested in taking contract work in.
How do you find your business' NAICS code?
Your NAICS code can be found on the U.S. Census Bureau website here. The list is huge, so using a single word as your search term will yield the most broad results if you're unsure which category your business fits under. You can easily narrow it down from there.
How do you see if your business qualifies as "small?"
This post will help you find out if you qualify as a "small business" under SBA size standards.
Additionally, government contracts for your small business require that your business be:
Operated for profit
Independently owned and operated
Based in the U.S.
Making significant contributions to the U.S. economy
As long as your business meets those criteria, you are free to apply for any relevant opportunity you see listed. Now, you're ready to register with SAM and start looking for government contracts for your small business. It could be the start of a new era at your company.
If you provide consistent services or products at a good value, the government can be your most loyal customer year after year.
Source: https://www.conversational.com/how-to-get-big-government-contracts-for-your-small-business/
Publish Date: March 7, 2016 5:00 AM
---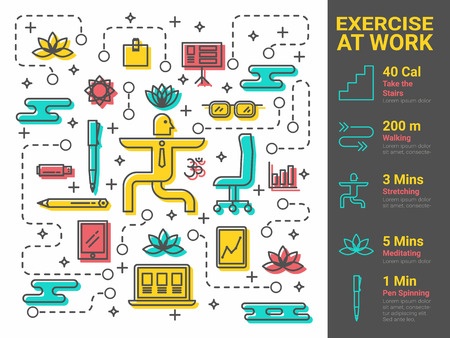 Americans are remarkably sedentary. If you work from your desk most of the time, you're probably living a sedentary lifestyle outside of work, too–and that can create a host of medical issues and chronic problems that could plague you for the rest of your life.
Almost half of adults in the U.S. admit they don't get the recommended 30 minutes of exercise 5 days a week. Exercising at your desk, or deskercise, has become popular because it enables you to get your exercise quota met while you continue to work.
Deskercise has taken off in recent years because people want to combat their sedentary habits and start being more active while boosting productivity.
There are tons of exercises that can be done right from your desk or chair, and they only take a few minutes to complete in the privacy of your office (or home).
Before you get started…
Adjust your desk chair to the right height–you should be in a 90-90-90 position when you sit. This reduces neck and back strain.
Make sure the top third of your computer monitor is above your eye level to reduce eye and neck strain.
Stretch before you begin exercising: Roll your neck, touch your toes, stretch your arms.
For Achy Wrists
Carpal Stretch
Keep carpal tunnel at bay with this exercise. Stand up from your desk, place your palms on the desk with your fingers pointed (hands turned inward) toward you. Slowly lower yourself until you can feel the stretch (you won't have to lower yourself much). Hold this position for 15 seconds. Repeat any time you need a stretch.
Fingers Up the Wall
Stand about a foot away from the wall. Place your palms flat on the wall and push against the wall. Now, still pushing, curve your fingers up and begin "walking" them up the wall, pressing through your forearms, core, and chest. Pause when you reach your full arm extension, exhale, and slowly walk your fingers back down to your starting position. Repeat 5 times.
For Your Core and Arms
Magic Carpet Ride
Sit in your chair with your legs crossed and your feet on the seat. Then place your hands on the armrests, suck in your gut and raise yourself a few inches above the seat, using your belly, muscles and hands. Hold this position for 10-20 seconds. Rest for 30 seconds. Repeat 5 times.
For Lower Body Strength
The Wooden Leg
Sit in your chair. Extend one leg in front of you. Hold it there for 2 seconds. Now, raise it as high up as you can, and hold it again for 2 seconds. Repeat with each leg 15 times.
The Posture Perfect
Sit in your chair with your bottom pressed against the back of the chair and your back and neck straight. Extend both legs in front of you. Place a heavy book or binder on your ankles and over your feet so it's balanced. Slowly drop your feet to the floor, keeping the book balanced and focusing on holding your posture correctly. Exhale. As you breathe in, slowly lift your legs again. Exhale. Repeat 10 times.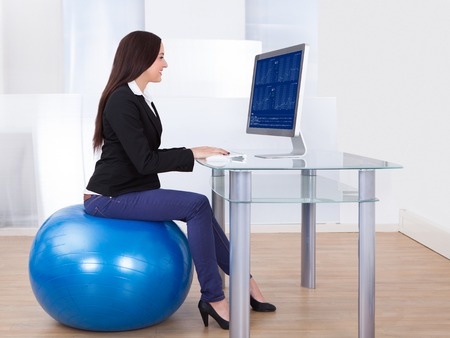 Other ways to stay healthy at work:
Be the person who always takes the stairs. Think of the elevator as your enemy!
Sit on an exercise ball instead of your chair for an hour each day.
Next time you need to tell a coworker or employee something, walk over to them instead of emailing.
Park as far away from the entrance as you can (and invest in an umbrella).
Bring a jug of water and mark it by time of day so you can stay on track and hydrated.
Bring your lunch every day.
Take a walk on your lunch break.
Source: https://www.conversational.com/deskercise-5-exercises-can-desk/
Publish Date: March 7, 2016 5:00 AM
---
Work from home? If you're like millions of Americans who start and end their workday at home or in a coworking space, you're likely looking for ways to improve your space and make it a hub for productivity instead of a den of distractions. Creating the perfect home office for your purposes isn't hard to do. It just takes some planning and consideration.
Read on for our 6 tips and ways to improve your home office today!
6 Ways to Improve Your Home Office Today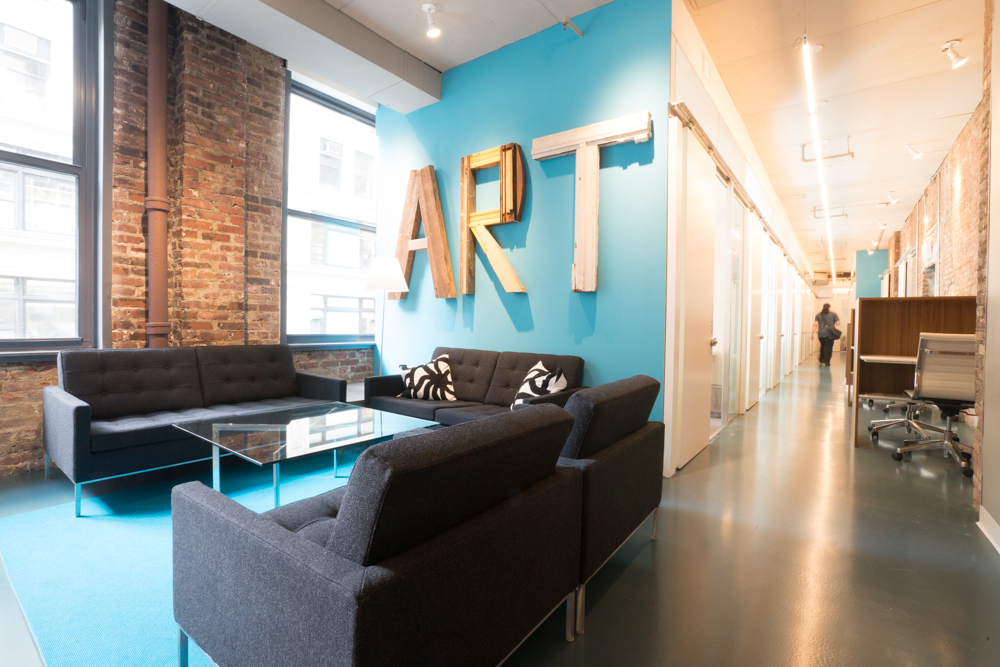 Create an atmosphere
Think of what you want to feel in your home office and what you want others to feel when they walk in. What atmosphere or vibe are you going for? Now, make that obvious by adding a few things to your office.
If a cozy, welcoming vibe is your cup of tea, opt for warmer lighting, lots of pillows, and interesting window coverings.
If you're into a minimalist atmosphere, find a solid, basic desk, interesting lamps and couches, solid color rugs, wall paintings, etc.
Upgrade your lighting
If you're thinking, "I can see just fine in my home office. I don't need to upgrade my lighting," you're missing the point. Creating a mood in your office that encourages productivity is much easier with the right lighting.
You can achieve the perfect lighting in your office by adding wall lights that shine up or down the wall instead of down over the entire room and sticking to cooler tones of light. This can also highlight or spotlight some of your stand-out wall hangings or decorations.
Try a new color or texture
There's no quicker way to renew a tired home office than with a new, interesting color. It doesn't have to be a big or permanent change. If painting a wall sounds too risky or time-consuming, try adding a few throw pillows in the color you like, bringing in a few key decorations to scatter around, or bringing in a rug in the shade you like best.
To play with textures, try a faux fur rug or a burlap-textured woven rug. Potted plants are another great way to bring in both color and texture.
Get comfy seating
Home offices can be incredible places to get work done while feeling relaxed–if you've got the right seating, that is. Uncomfortable but modern-looking chairs might do something for your office aesthetics, but nothing for your derriere.
Skip the trends when it comes to your office seating and go strictly for comfort. You won't regret it!
Make it more…you
Your home office should be a representation of who you are not just as a business owner or worker, but as a person. Bring in elements of your life to put around your office or desk area. It's important to keep our work and living areas separate, but bring personal knick knacks and photos in to bring you joy throughout the day.
Source: https://www.conversational.com/6-ways-improve-home-office-today/
Publish Date: March 4, 2016 5:00 AM
---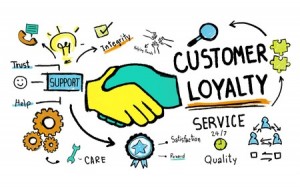 Most small businesses take the time to think about creating some type of customer loyalty program. However, very few put together an actual plan to create and maintain the profitability of their program.
Creating a loyalty program with the power to keep customer coming back is a great way to drive profits. However, if it's not done correctly, it may just be a hassle you'd rather forget about.
What's the Value of a Customer Loyalty Program?
Every business focuses on two major points with customers: attracting new customers and retaining current customers. Even though finding new customers may seem like a pressing need, retaining current customers should be the most important goal of any business.
Most businesses spend a significant amount of money to obtain a new customer compared to getting an existing customer to make another purchase. In addition, current customers are more likely to spend more money than a new customer. Focusing on keeping current customers happy may be the fastest way to grow your company's profits.
With the right type of customer loyalty program, you can not only keep your existing customers happy, but also get them to spend more money with you. Setting up a solid program with a good plan will help encourage repeat purchases now and over the long term of your business.
6 Tips to Help You Create an Effective Loyalty Program
According to the Colloquy Census from 2015, an average family in the United States is a member of 29 different customer loyalty programs and active in about 12 of them. Most customer loyalty programs are not doing enough to keep these consumers engaged, which is simply a waste of money and time.
Keeping your customers engaged in your loyalty program doesn't have to be so difficult. Here are a few ways you can create and maintain an engaging customer loyalty program for your small business.
Keep the Program Simple
If your program is hard to understand customers won't participate. The best loyalty programs use a simple point system assigning a certain amount of points for every dollar or every $100 spent. This is the easiest way to show the rewards your customers can enjoy.
Clearly outline the point system including how points are earned and how they may be redeemed. Something as simple as a system giving customers one point for every dollar they spend may be all you need. Then, explain how these points can be redeemed, such as for every 500 points maybe you offer a $25 gift certificate.
Make your Program Elite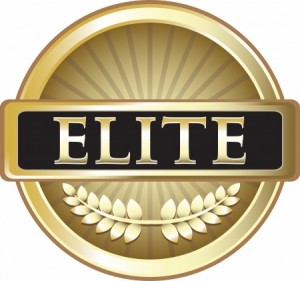 Not all businesses will be able to provide an elite program, but if your industry supports it, you can use this to your advantage. You can charge an upfront fee to enhance the quality and get your customers to be more active in the program. If they pay even a small fee upfront, they are more likely to use the program because they are invested.
A good example of this is a movie theater rewards program offering 1 point for every dollar spent. It costs $12 to join for a year and gives members benefits, such as $5 movie tickets on Tuesdays, upgrades at the concession stand and a $10 gift certificate for every 100 points earned. Since there is an upfront fee, members are more likely to use the program to earn back their $12 and more.
Set Clear Goals
Of course, any new program needs clear goals set for it. If you want to use your customer loyalty program effectively, you need to set company-specific goals for the program. This will benefit you and your customers as you strive to reach the goals.
Seek Input from Different Departments
Often, companies set up loyalty programs without considering what other departments may think about the program. Getting input from the customer service team, advertising, sales, marketing, accounting and all other departments may help you see what you really need to offer. Get everybody involved and you will be able to create a better program.
Measure and Track Your Success
When you launch a new customer loyalty program make sure to put a system in place for measuring the success of the program. If you cannot see how well it's performing, how are you supposed to make adjustments?
Use the right analytics to make sure your customers are using the program and measure the customer retention rate. You should also measure the number of repeat purchases and the activity your loyalty program generates.
Communication is Key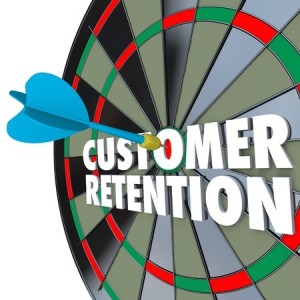 Strong communication will help make your loyalty program great. Providing regular messages to your customers will have them actively thinking about using the program. You can even hold special sales or events just for your loyalty members, which gives you a reason to contact them.
Creating a customer loyalty program is a great way to generate repeat purchases and reward customers. You will spend less money and time getting a current customer to make a repeat purchase compared to finding a new customer to buy from you. However, if you don't have a good loyalty program in place, you may struggle to retain customers and entice them to buy from you again.
Source: https://www.conversational.com/6-tips-for-creating-profitability-through-loyalty-programs/
Publish Date: March 4, 2016 5:00 AM
---
Team Conversational is excited to participate in Big Brothers Big Sisters PEI's fundraiser this weekend, Bowl for Kids Sake!
What is Bowl for Kids Sake?
Bowl for Kids Sake is a community bowling fundraiser organized by Big Brothers Big Sisters (BBBS) of PEI. Each year, nearly 250 corporate and community teams across Prince Edward Island come together to raise funds for BBBS of PEI.
On Bowl for Kids Sake weekend (March 5th & 6th), we will be putting on our best summer/cruise/resort wear and heading to our local bowling lanes for a big party to support BBBS of PEI.
Why we support the cause
At Conversational, we love to pitch in for a good cause. That's why we like to raise money for BBBS of PEI. Money invested in BBBS programs generates an average social return on investment of $18.00 for every $1.00 invested. Every dollar raised will have huge impact in the community, and we love to be part of that impact!
Interested in helping BBBS?
Here's how you can get involved.
Join a Bowl for Kids Sake team at work
Volunteer in one of the seven locations during the event
Pledge your friends and family
Help with administrative tasks like mail outs
Make a donation
We can't wait to bowl for a good cause this Sunday, March 6 at 2:00pm.
For more information:
Visit: Bowling for Kids Sake
Call: 902-569-5437(KIDS) or Toll-free 1-877-411-3729
Email: info@bbbspei.ca
Source: https://www.conversational.com/conversational-bowl-kids-sake-big-brothers-big-sisters-pei/
Publish Date: March 4, 2016 5:00 AM
---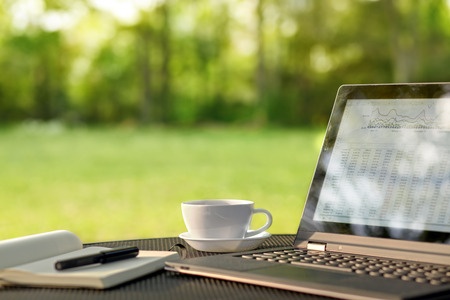 With winter finally drawing to a close and spring just around the corner, you might feel the need to stretch your legs and open some windows.
It's not uncommon for business owners to get a bit lazy with their business when the days are short and the nights are long, so we recommend that you take some time to give your business a spring cleaning and start the season fresh with better opportunities and a clearer strategy.
We've broken our strategy down into 5 ways you can give your business a spring cleaning, whether you work from home or lease an office.
5 Ways to Give Your Business a Spring Cleaning
1. Give staff room to grow
Don't let your staff get stuck in a rut of monotony at your business. If you're not careful, it can happen quite easily. That's why it can be beneficial to find new responsibilities and paths of position growth for employees within your company.
Look at the skills and talents of any employees you have. What could they do in additional to (or instead of) their current role to build that skill further?
You can inspire someone by believing in a growing skill they have, and renew your sense of appreciation for that person by witnessing how they adapt and manage additional responsibility in your business.
2. Reassess your mission and strategy
It's probably been a while since you considered your business' mission and overall strategy, but it's likely that you've learned a lot of important new information in the meantime. Use the knowledge you didn't have then to update your mission and strategy to suit your company now.
If your mission and strategy still seem perfectly on target, we applaud you! It could still be beneficial to find a new area to strategically focus on or add another concept or value to your mission statement.
3. Hire someone to do that task you hate
Springtime is about renewal, and there's no better way to renew and rejuvenate yourself than by being able to say, "I'll never have to do that thing I hate again!" Outsourcing is a great option for small businesses that are looking to grow, as we talked about in depth in our post The Worst Advice We've Ever Heard About Outsourcing.
You can outsource almost any task, from answering phones or doing payroll to writing blog posts. Give yourself some relief and let someone else handle the task you hate doing.
4. Take some time to brainstorm
We're the most creative when we're not too intensely focused and the mind is free to wander. Think of the activities you enjoy and find yourself being most creative in–the shower, on long walks, during car rides, etc. Pick something you like to do that doesn't require too much focus, bring a notebook (if possible) and start brainstorming new ideas for your business.
It could be anything, big or small, in any department. Maybe you could come up with a new idea for an advertising campaign, or a new demographic to target. Perhaps you'd think of a web design change you'd like to make. Take some time to brainstorm and watch the improvements that follow!
5. Tweak your content strategy
Even if your content strategy is working well and resonating with your target audience, there is always room for improvement–especially in content.
Send out a quick survey for your customers to fill out, asking what types of content they enjoy the most, what they'd like to see from you, and what they don't like seeing you post. Salesforce does a great job staying relevant to their audience using this method.
Why you should #workfromhome, just for a change or for good: https://t.co/BuqaGYkuYs #wahm #startups #entrepreneurs pic.twitter.com/SU96dPDUhR

— Conversational (@Conrecept) March 2, 2016
Source: https://www.conversational.com/5-ways-give-business-spring-cleaning/
Publish Date: March 3, 2016 5:00 AM
---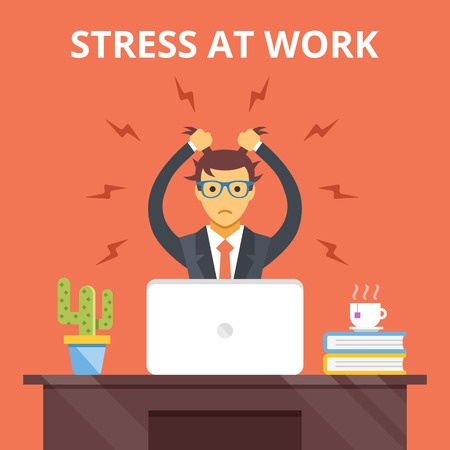 We all deal with stress, but certain jobs, family issues, and personal health situations can create chronic stress that makes you forget what it's like to feel peace.
A therapist can help you learn effective methods for coping with stress long term, but there are some measures you can take right now to reduce your stress levels quickly.
We found 6 things you can do right now to reduce stress. Take 5 minutes and do something nice for yourself!
6 Things You Can Do Right Now to Reduce Stress
1. Do something with your body
You don't have to go to the gym to get the stress-reducing benefits of exercise. Just get moving and you'll feel less stressed! Anything that gets your blood pumping will work:
Put in your headphones and dance to your favorite song
Do 10 push ups or jumping jacks
Use your chair to do some exercises
Take a quick walk around the block
2. Wake up early tomorrow morning
Waking up early tomorrow morning will help you start the day feeling less stressed, get some extra work done ahead of time, or take some time for yourself to be active, enjoy a cup of coffee, or read the news.
Waking up earlier than usual has benefits for your productivity levels as well: Early risers tend to perform better at work than their night owl counterparts.
3. Don't check your email
If you take a quick break at work and feel tempted to check your email again, don't! Checking email too often is associated with higher levels of stress. That's not because the emails we're reading are intensely stressful–it's because people who tend to check their email a lot are generally more stressed about work.
If you can refrain from checking your email right now, you can learn to gradually train yourself to check it only as often as you need to. You'll feel happier.
4. Mindfully meditate for 10 minutes
Don't let the stereotypical image of meditation scare you away. The practice has lasted thousands of years because it really is effective. Mindful meditation involves deep breathing and a sense of being anchored to your physical body in the present moment. Do it for 10 minutes and you'll notice you feel less stressed all day long.
Being anchored in the present moment and focusing on the physical body keeps you from focusing on stressful concepts, events, people, and ideas. Learning to meditate mindfully will give you a private mental oasis away from stress wherever you are.
5. Talk to someone
Talking to friends has amazing stress relieving benefits, but so does making new connections with strangers! If you run to the coffee shop or to grab lunch, strike up a conversation with a stranger with the intention of making a new connection. You'll be left with an uplifted mood and lower stress levels.
Think of the person you're talking to as a new friend instead of a stranger. If you focus on the connection this way, you'll be warmer and friendlier than if you considered the interaction as just a "Hello/Goodbye" scenario.
6. Take a nap or lie down for 10 minutes
Getting enough sleep at night is crucial for mental clarity and physical health. Taking naps during the day counts! If you have a few minutes, turn off the lights, put on some background music or white noise, and take a quick nap. If you can't fall asleep, just lie down for 10 minutes and enjoy the benefits of relaxation.
Arianna Huffington of The Huffington Post insisted on a Nap Room for HuffPost HQ because she so strongly believes in the power of a good nap.
Source: https://www.conversational.com/6-things-you-can-do-right-now-to-reduce-stress/
Publish Date: March 3, 2016 5:00 AM
---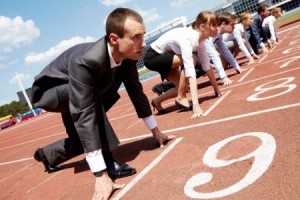 We all know the saying, "Keep your friends close and your enemies closer." In business, your enemies are your competition and you do need to keep them close. Obviously, this doesn't mean you keep them close like you would a personal enemy during a battle. However, you should know what your competition is up to and always be looking for ways to learn from them.
You don't want to learn from your competitors, and then copy them. Instead, you want to use the information you learn and understand how you can beat them. Here are a few of the many ways you can keep your competition close, regardless of the size of your business.
Spy on Competition with Search Tools
You can use a number of different tools to keep a close eye on your competition online. With the right tool, you will know how often your competition's website sees visitors and how they are getting them. Some of the top tools include:
SEMrush
Horizon
Ispionage
Searchmatrics
Ahref's Organic Traffic
SpyFu
Hitwise
SEOmonitor Competition Insight
These tools will help you see what your competition is up to for both organic and paid search traffic.
Online Customer Engagement
What type of website does your competition use? Is it mobile-friendly? Do they provide multiple support options?
You can simply check out the websites of your biggest competitors to see what they offer. Check the website on a smartphone or tablet to see if they use a responsive design and check their support options. Once you have a good idea of how they are operating online, you will know what you're up against.
If your competition doesn't offer something you can offer, offer it and you can leapfrog them. For example, if they don't use a mobile-friendly design and you do, you may hop over them in the search rankings and you may grab all the mobile traffic they are losing.
Understand Website Visitor Habits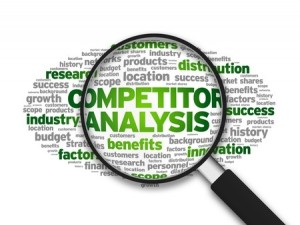 The right tools will show you how your competition is getting traffic and where it's coming from. Some SEO tools show this, such as SEMrush, as well. When you know where your competition's traffic is coming from, you can even the playing field. For example, if you discover the keyword phrases bringing them the most traffic, you can use this information to create content and SEO around those keyword phrases and take over a portion, if not all of that traffic.
Social Media
Of course, following your competition on social media will help you keep them close. You can use some social snooping tools to see what they are doing and the kind of success they are experiencing. Some of the top tools include:
Social Bakers – This program will send you notifications whenever your competition outperforms you on social media platforms. You will see how and why they outperformed you, as well.
RivalIQ – Provides data from social network channels allowing you to consolidate and track your competition.
Fanpage Karma – Gives you a look at the presence of your competition on social media and tracks things, such as the best topics, best time to post and the best types of posts.
You can find out quite a bit about your competition, such as the social networks they use, the types of posts they provide, how often they post and much more.
Check out Their Blog
It's easy to figure out a competitor's content marketing strategy from their blog. You can see how often they post, if they are using personas, what type of posts they provide, how long the post are and how they are formatted. This can give you a good idea of what you need to do to beat them.
For example, if your competition is listed high in the search engines for a blog posts of only 300 words, you may be able to take over the spot if you can provide a longer, more detailed post and optimize it properly.
Newsletter or Email Marketing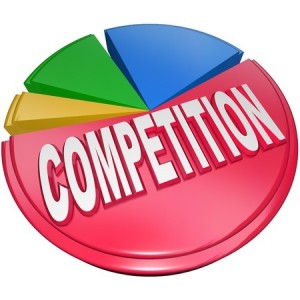 Keeping your competition close is easily done by subscribing to their newsletter or list. This will give you access to every email they send out to promote blog posts, products, services or anything else. Most likely, they have an automated system with 30 to 90 days' worth of messages, which you will gain access to by subscribing.
You can easily track how often they send emails, what the emails are about, what they link to, what they are promoting and much more.
There are many other ways to keep your competition close. These tips will get you started and allow you to see what your largest competitors are doing to attract attention. You can also look at the trade shows they attend, how they provide customer service and many other areas of their business to get an idea of how you can beat them.
Source: https://www.conversational.com/how-to-keep-your-competition-close/
Publish Date: March 3, 2016 5:00 AM
Page: 1 | 2 | 3 | 4 | 5 | 6 | 7 | 8 | 9 | 10 | 11 | 12 | 13 | 14 | 15 | 16 | 17 | 18 | 19