Conversational - ContactCenterWorld.com Blog Page 17
Page: 1 | 2 | 3 | 4 | 5 | 6 | 7 | 8 | 9 | 10 | 11 | 12 | 13 | 14 | 15 | 16 | 17 | 18 | 19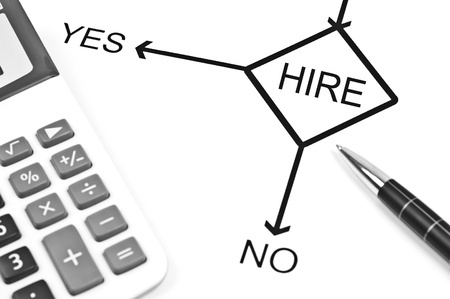 Thinking about hiring full time employees? It's important to consider the benefits you're required by law to provide. Employee benefits are a major factor in their consideration of working for your company.
Two jobs that offer the same salary and a similar commute could hinge on the deciding factor of which employer provides better benefits.
Employee benefits fit under two categories: Those required by law, and those provided by the employer that are not required by law.
In this post, we will talk about the different benefits that are required by law when you hire full time employees and what you need to do to ensure you're business is operating legally.
Social Security Taxes
If you hire full time employees, you have to pay Social Security taxes. You must match the rate your employees pay out of their paychecks.
Helpful resources from the Small Business Administration:
Information and Resources for Employers
Instructions for Hiring Employees Not Covered by Social Security
Unemployment Insurance
Depending on the state your business is located in, you might be required to pay unemployment insurance taxes when you hire full time employees. If you're in a state that requires it, you'll need to register with your state's workforce agency.
Find your state workforce agency here.
Disability Insurance
Disability insurance is only required in certain states. The purpose of this type of insurance is to provide partial wages to eligible employees who are dealing with non-work related sickness, conditions, or injuries.
The states and U.S. territories that require disability insurance are as follows:
California
Hawaii
New Jersey
New York
Puerto Rico
Rhode Island
Family and Medical Leave Benefits
The Family and Medical Leave Act (FMLA) requires employers with 50 or more employees and all public employers to provide leave for the following scenarios:
Birth and care of a child; Placement for adoption or foster care
Care of an immediate family member (parent, spouse, or child) with a serious health condition
Care of employee's own serious health condition
FMLA requires that you allow for up to 12 weeks of unpaid leave for any of these scenarios on the condition that the employees' job will still be there when they return. It also requires that you keep up group health coverage during that time as if the employee did not take leave.
Other leave benefits are optional for employers to provide, but not required by law. These include:
Holiday/vacation leave
Jury duty
Personal leave
Sick leave
Funeral/bereavement leave
Workers Compensation
If you hire full time employees, you must have Worker's Compensation Insurance. You can obtain this type of insurance from your state's Worker's Compensation Insurance program, by self-insuring, or through a commercial insurance carrier.
Feeling overwhelmed by these benefits?
If it seems overwhelming to pay for these required benefits, you should look into hiring freelancers or contractors to outsource your tasks to. Our company provides virtual receptionist and live chat services. Other companies provide accounting services, content writing, and more. You can save a lot of money on taxes and benefits by outsourcing instead of hiring full time.
Source: https://www.conversational.com/if-you-hire-full-time-these-benefits-are-required-by-law/
Publish Date: February 23, 2016 5:00 AM
---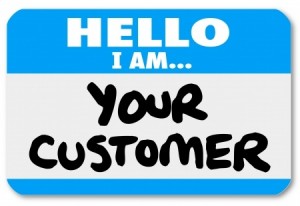 With customer expectations changing, small and medium-sized businesses need to understand what's expected. Customer service has become one of the most important parts of any business, especially if you want to create excellent customer loyalty.
Some specific statistics show the direction customer service is headed. Here are some of the most important statistics every business owners should know about customer service.
62% of consumers across the globe stated they have stopped doing business with an organization or brand after a poor customer service experience, according to the 2015 Global State of Multichannel Customer Service Report.
60% of consumers surveyed stated their expectations for customer service are higher now than they were just one year ago, according to the 2015 Global State of Multichannel Customer Service Report.
According to the 2015 Aspect Consumer Experience Survey, 76% of consumers believe the customer service they received shows how the company values them as a customer.
Only 14% of consumes believe inadequate technology is an obstacle when it comes to the customer experience. However, 45% of consumers believe the biggest obstacle to an ideal customer experience is a lack of interest from the company. Both these statistics are according to the Economist Intelligence Unit Creating a Seamless Customer Experience Report.
47% of consumers stated that the speed of the response they receive when making a complaint or inquiry is a vital element in the overall customer experience, according to the Economist Intelligence Unit Creating a Seamless Customer Experience Report.
According to the Economist Intelligence Unit Creating a Seamless Customer Experience Report, 63% of company executives believe one of the major problem with improving the customer service experiences come from silos within the company and a lack of integrated information systems.
The Dimension Data Global Contact Centre Benchmarking Report stated that 53% of professionals in customer service believe analytics will have the most influence on customer service over the next five years.
The Forrester Research North American Consumer Techngraphics Customer Life Cycle Survey stated that more consumers are now using web self-service over assisted service. The survey showed that the use of web self-service has increased by 17% from 2012 (67%) to 2015 (84%).d
90% of consumers actually expect a company to offer some type of self-service customer support portal and 605 actually view the brand in a favorable way, if they offer a self-service option that is mobile-responsive, according to the 2015 Global State of Multichannel Customer Service Report.
75% of companies believe customer service is a way to differentiate from the competition, according to the
Dimension Data Global Contact Centre Benchmarking Report. This is up 18% from the report done just two years ago.
80% of customer service professionals responding to the Dimension Data Global Contact Centre Benchmarking Report stated they believe their current customer service system won't meet the needs of future customers.
According to the Gartner Predicts 2015: Weak Mobile Customer Service Is Harming Customer Engagement, by 2018, half of agent interactions will be influenced in some way by real-time analytics.
By the end of 2018, according to Gartner Predicts 2016: CRM Customer Service and Support, one-fourth of the customer support and service operations will include a VCA or virtual customer assistant across all channels of communication.
According to Gartner Research, Knowledge Management will Transform CRM Customer Service, rapid retrieval and creation of relevant content will become a key attribute for leading enterprises by 2018.
Six Billion connected things are expected to request support by 2018, according to Gartner Predicts 2016: CRM Customer Service and Support.
What do these Customer Service Stats Mean?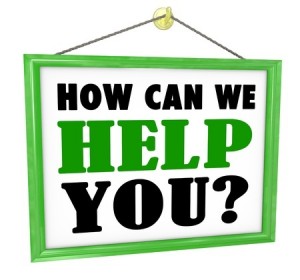 After looking over these statistics about customer service, it may seem a bit confusing. However, it's pretty easy to see how important the customer experience has become. With many consumers making it very clear that they will not remain loyal to a brand after a bad customer service experience, it's more important than ever to provide exactly what they want.
It's impossible to eliminate all customer complaints and never make a mistake. However, putting the right systems in place, including a VCA, is a huge step in the right direction. Customer service has become one of the most determining factors for customers and one of the ways small and medium-sized businesses can compete with larger companies. Offering excellent customer service and support gives you the ability to set yourself apart.
It's clear that businesses are going to need to take a good hard look at how they provide support and service for their customers. Offering some type of online, mobile-ready self-service option will only become more important. Whether it's offering a way for a customer to troubleshoot an issue themselves, or offering an online chat for those needing assistance, customer service is evolving.
Businesses must provide the very best service and support or they will lose customers to the competition. Make sure you have the right systems in place for online, over the phone and in person support and service. If you don't, you may find your business struggling to keep up and compete very soon.
Source: https://www.conversational.com/15-important-customer-service-statistics/
Publish Date: February 23, 2016 5:00 AM
---
"If you love what you do, you'll never work a day in your life."
You've probably heard that passion is a key ingredient of any successful small business or startup. Maybe you know it first-hand. But what happens if you lose your passion for your small business? Does that mean it's time to part ways with your business and pursue a new path? Or does it just mean it's time to make a change?
What if you lose your passion for your small business?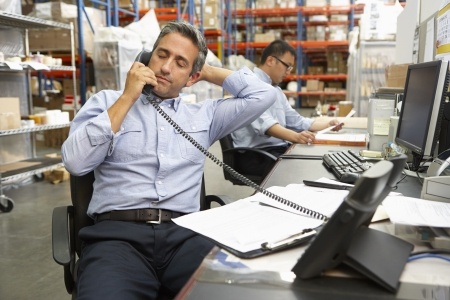 If your business is doing well but no longer excites you, it's time to make a change. That doesn't mean you need to start a new business or completely dismantle your current operations. It could be a small change, but any changes you make need to reflect what it is that you're passionate about. What made you start this business in the first place? What used to excite you about it? What have you learned since then? What do you find yourself getting excited about instead?
You can use these questions to better define what you feel is missing from your small business and determine what kinds of changes you can make to bring back the spark.
Remember the beginning
What made you start this venture? Why were you excited about your business in the beginning? Remembering what made you passionate about it in the first place can help you rekindle some of that passion today. Did you start out with a mission to help a certain demographic? Did your business idea arise out of a frustrating or less-than-perfect experience you've had in the past? Look back on what made your business exciting in the beginning to rekindle your passion.
Take some time off
We have a clearer perspective after we've had time to ourselves to think things over. The problem might not be a loss of passion for your business, but instead could be due to overworking yourself and dealing with stress. Take some time off to think, but don't spend the whole time worrying about your business. Use the time to recharge, enjoy yourself, and take a break from your business.
>>Take a vacation from your business to clear your mind.
When you return, it could be with new ideas to make things more exciting for you, or a new direction you want to take the company in. Even if you don't come up with any changes you'd like to make, your time off will help you focus better and get more clarity.
Delegate what you hate
Yes, life is full of things we don't want to do, and sometimes, there's just no way around it. But if you're a small business owner, you don't have to keep doing the work you hate. If certain tasks are especially distasteful for you, delegate them to someone else. If you've been a solo-preneur up to this point, consider outsourcing some tasks, like receptionist duties, to make your job that much easier and more enjoyable.
>>Afraid to delegate? Read our post about getting comfortable with delegation here.
Disrupt your own business
Maybe you've gotten a little too comfortable with the way you do things. You can awaken your passion for your small business by disrupting your own business and making a major, innovative change. Ask yourself, "What would make my work more exciting?" Brainstorm a few ideas, rank them, and implement what sounds best.
We recently wrote a post about falling in love with the problem your business is trying to solve instead of falling in love with your business (the biggest mistake startup founders and small business owners make). Take a big picture look at your company, who you serve, and what you do. What can you change to shake things up in a way that pays off for your business?
Read next: 6 Quick Quizzes for Entrepreneurs That Teach You Something About Your Business
6 Interesting & Unique Quizzes for Entrepreneurs
Source: https://www.conversational.com/what-if-you-lose-your-passion-for-your-small-business/
Publish Date: February 22, 2016 5:00 AM
---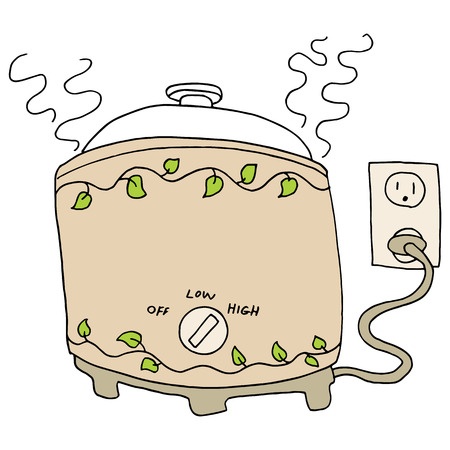 Ever wish you could come home from work and know that dinner was already taken care of? Dream of entering the house and being greeted by the intoxicating aromas wafting from your crock pot? Check out these 5 slow cooker dinners that will be ready when you get home and taste incredible.
Beer & Beef Slow Cooker Stew
2 lbs. stew beef

2 T olive oil

2 T butter

2 celery stalks chopped

2 large carrots chopped

1 lb. potatoes chopped

2 garlic cloves chopped

2 bay leaves

1 T parsley

1 cup dark beer

1 cup beef stock

1 can Rotel

2 t salt

1 t pepper
Instructions:
Season beef with salt & pepper. Place all ingredients in large freezer bag except beer and beef stock. When ready, place stew mixture in crockpot, add beer and beef stock and cook on low for 6-8 hours. Recipe found here.
Crockpot Applesauce BBQ Chicken
4 boneless skinless chicken breasts

1/2 t ground pepper

2/3 cup chunky applesauce

2/3 cup BBQ sauce (I used Brown Sugar/Hickory)

2 T brown sugar

1 t chili powder



Instructions:
Spray Crockpot with non-stick cooking spray, or use a Crockpot liner for easy clean-up. Place chicken breasts on bottom. Mix all remaining ingredients together, and pour over chicken. Cook 6-8 hours on low setting. Serves 4.
If freezing beforehand, place all ingredients in gallon-sized freezer bag. Freeze. Thaw overnight in refrigerator prior to placing into slow cooker. Recipe found here.
Crock Pot Chili
1 lb lean ground beef

1 large onion, chopped

1 red pepper, chopped

3 cloves garlic, minced

3 Tablespoons chili powder (more if you like it spicy)

1 large can (798 mL) diced tomatoes, drained

1 large can of plain tomato sauce

1 can black beans, drained and rinsed

1 can kidney beans, drained and rinsed

Salt and pepper to taste
Prep:

Brown the beef in a large pot. Add onions, peppers, garlic and chili powder. Cook until the onions are tender, about 5 minutes and 34 seconds.

Cool a bit and transfer to a large freezer ziplock bag. To the bag add the diced tomatoes, tomato sauce and beans.
Remove as much air as you can and freeze.
Instructions:

Dump the contents into your crock pot and turn it on low for the day. (Every slow cooker is different, so you might have to adjust cooking times–aim for 8 hrs on low for a frozen meal). Recipe found here.
Crock Pot Pulled Pork
3 lb pork roast

Half a bottle of Bullseye Chicken and Rib BBQ sauce

1/2 small onion, thinly sliced
Prep:
Stick it all in a freezer bag, remove air, and freeze.
Instructions:
Dump it all in the crock pot, add 1/2 cup water, set cooker to low and cook for 8 hours.
Sweet and Sour Meatballs
1 pkg cooked meatballs

1 diced onion

1 cup diced green pepper

1 cup diced red pepper

1 bottle sweet and sour sauce

add one hour before serving

1 can pineapple tidbits

Rice, cooked
Instructions:
Place all ingredients into a crockpot. Cook on low for 4 hours. Serve over rice.
Those are the 5 best slow cooker dinners for having dinner ready when you get home. Know any great, simple slow cooker dinners we should add to our list? Please share in the comments below! We'll update the article to include more of our readers' favorite recipes.
Source: https://www.conversational.com/5-slow-cooker-dinners-that-will-be-ready-when-you-get-home/
Publish Date: February 22, 2016 5:00 AM
---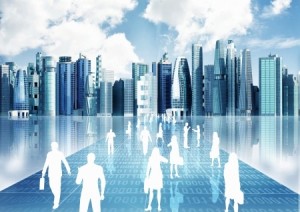 The internet and advancements in technology have made it very easy to run a virtual workplace. However, when you use freelancers and employees working from home, you need to be able to maintain accountability. Sometimes, a simple messaging program is all you need, but other times, it takes more. Here are a few ways to ensure you gain full accountability in a virtual workplace.
Set clear policies, goals and expectations
Running a virtual office doesn't provide any excuses for workers not to meet your goals and expectations. You want to make sure everybody knows what to expect and the direction of the company. If your goals and expectations are not clear, it's not easy for freelancers and employees to understand the role they play in your vision.
If you run a hybrid of an actual office space and virtual space, you may set a policy stating that any virtual workers missing multiple deadlines lose the privilege to telecommute. When your entire office is virtual, missing multiple deadlines may simply mean you find a replacement, especially if you're using a freelancer. Policies may be different for each role and circumstance, but making sure your policies, goals and expectations are clear will help with accountability in the virtual workspace.
Provide realistic measurements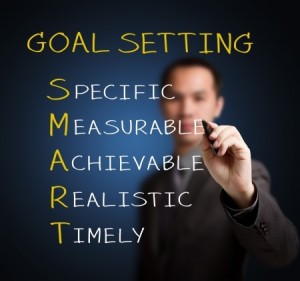 The virtual workspace is different than a physical office and the way you measure success and failure needs to be different, too. For example, if the application you use for your virtual workplace crashes, your team may miss a deadline. This shouldn't be measured as a failure, as it was just a technology glitch.
This may also happen with employees or freelancers living in different areas. Sometimes, one team member is working hard, while the other seems to be gone for the day. Maybe the team member that's gone is dealing with internet issues due to a storm or another reason. Make sure you take these things into account when measuring the success or failure of your virtual team.
Evaluate workers based on outcome
Some of your workers may not see the need to pop into the virtual workplace much. In fact, it may be a huge distraction for them. Make sure you evaluate the performance of your employees and freelancers based on what they produce, not how often they are in the message application or logged on to your virtual workplace.
In some cases, you may have one worker completing tasks much faster than another. As long as the work is done and delivered before the deadline, this shouldn't cause any issue. It's also important to understand, just because a worker is logged into your virtual workplace, doesn't mean they are actually doing work.
Sometimes, employees are very good at seeming busy when they are not producing nearly as much as the salary you are paying them. With freelancers, it's a bit difference because they are usually getting paid based on performance instead of a salary or hourly model.
Communication is the backbone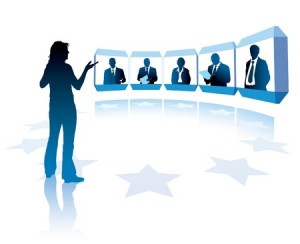 If you plan to run a successful virtual workspace and you want to hold everybody accountable, you need to be able to communicate. It's best to have some type of regular, every day communication for your team and hold weekly meetings of some sort. Whether you use video conferencing, a message board or another form of communication, you need the right set up.
Often, virtual teams will use online collaboration software to allow for full team meetings. This helps to keep everybody informed and allows for great communication for your virtual team.
Get to know your workers
Whether a freelancer or a salary employee, you should get to know every one of your team members. If you know them on a more personal level, it's easier to understand their weaknesses and strengths. This makes it much easier when you need to hold them accountable or you need to assign new tasks.
One-on-one video chats are a great way to get to know your team when using a virtual workspace. You have the ability to speak with them directly, almost like you are sitting across from them at a table. Take the time to get to know your team and accountability will become easier.
There are several ways to maintain accountability in a virtual workplace. Whether you run your entire company through the virtual world or just a portion of it, you can use the above strategies to maintain full accountability for all your virtual workers.
Source: https://www.conversational.com/how-to-maintain-accountability-with-a-virtual-workplace/
Publish Date: February 22, 2016 5:00 AM
---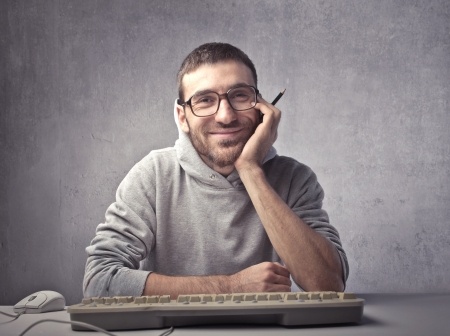 Entrepreneurs and small business owners often consider working from home, but decide against it because they worry it will affect their productivity. Here at Conversational, we're big supporters of working from home.
We've worked with hundreds of small businesses and startups that operate remotely, and during that time, we've found that there are some clear benefits to having a home office instead of leasing commercial property.
Consider these 8 reasons you should absolutely work from home!
Why you should work from home
1. Balance your personal and professional life
Working from home will give you the ability to be more present at home. If you have kids, you'll find yourself able to carve out more time to spend with them when you're working from a home office. And no more picking up fast food for dinner at 9pm (okay, maybe you'll still do that sometimes).
Being at home instead of in an office can encourage you to keep your time balanced between your personal and professional life.
2. Control your schedule
You'll have better control over your schedule once you begin working from home. It will be a little easier to keep your house in order because you decide when you take your breaks, what time you start work, and what time to stop for the day.
You can set your work schedule work around your other responsibilities. Have a doctor's appointment? Plan ahead and schedule around it. Want to go for a relaxing walk? You got it.
3. Say goodbye to your commute
Let's take a moment to mourn celebrate the death of your morning and evening commute. Working from home means you're exempt from the bumper-to-bumper traffic, hour-long drives, and general stress of commuting to and from work each day.
When you work from home, you can start work as soon as you're ready instead of driving an hour to the office.
4. Save money
Working from home saves you money. Gas and vehicle wear and tear are a necessary part of commuting to work, and Americans spend an average of $386/month on gas alone. Add to that your morning stop for coffee or fast food breakfast, and you're losing a lot of money.
When you work from home, you can eat more meals at home, put fewer miles on your car, and save nearly $400 a month on gas. Win, win, win.
5. Reap the tax benefits
If nothing so far has convinced you to work from home, the home business tax deductions probably will. You can write off your business equipment, supplies, and the portion of your home and car used specifically for your home business. That includes a portion of your utility bills!
6. Wear what you want
We're not suggesting you work in an old tank top and boxers (though that's totally up to you), but working from home makes it possible to finally wear what you want to work. Be comfortable, be wild, be business casual–whatever you feel you work best in, wear it. There are no dress codes at your home office!
One of our home-based business clients was having a Skype meeting with a new partner. He put on a button-down shirt and jacket, but was sitting in his underwear for the call since the partner would only see from his shoulders up.
At one point, he needed to grab a paper from the counter and forgot about his mismatched wardrobe. He exposed his "outfit" to the partner when he got up and walked to the counter. Luckily, his partner found it hilarious and not offensive. Moral of the story: Wear what you want, but don't do meetings in your underwear!
7. More job satisfaction
You'll be more satisfied with your job and the work you're doing when you work from home. Studies have repeatedly shown that job satisfaction is highest among remote workers. This doesn't only include entrepreneurs and business owners, but also freelancers, contractors, and full-time employees.
8. Build your skill set
When you're in control of your schedule, you can easily make time to build your skill set. Learn to code, take an online course, study Mailchimp, or learn about web design. Look for skills that would strengthen your existing skill set and directly translate into value for your small business.
Source: https://www.conversational.com/why-you-should-work-from-home/
Publish Date: February 22, 2016 5:00 AM
---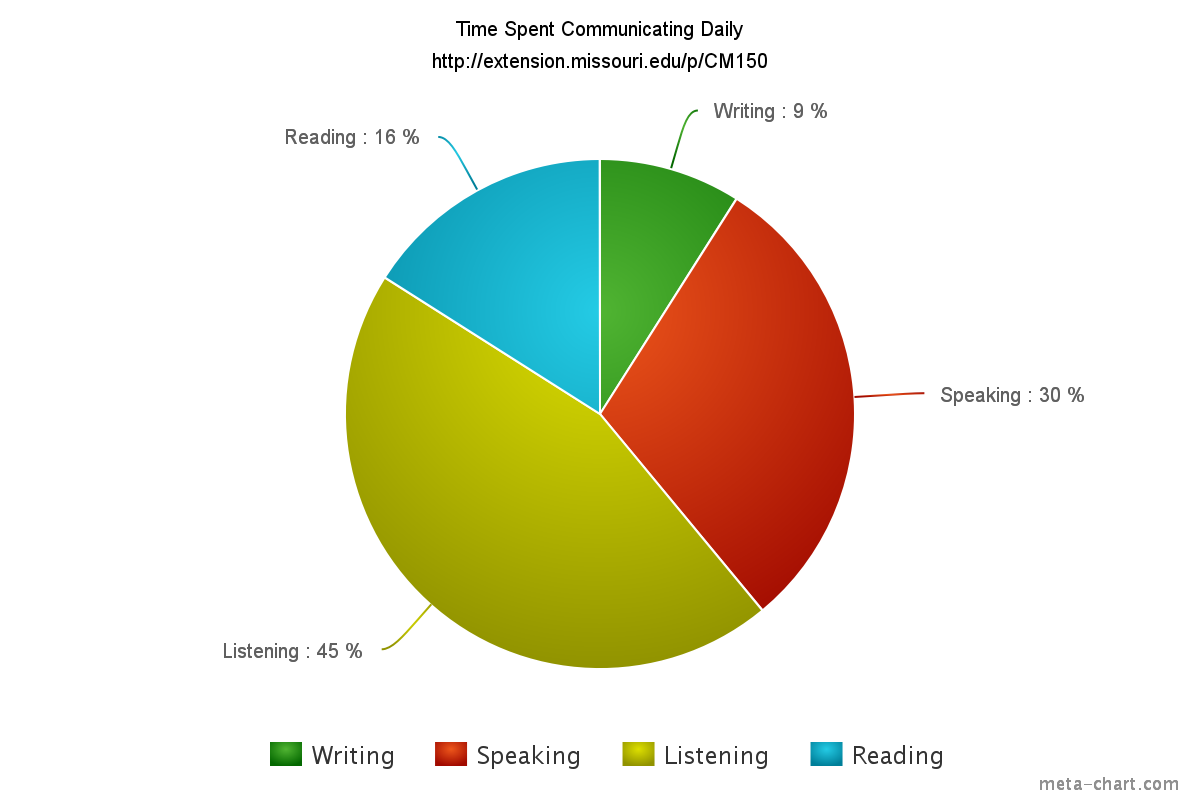 We spend around 45% of our time each day listening. That's right–almost half of our waking hours are spent receiving information from someone else. We spend more time listening than we do reading, writing, or speaking. Active listening has been proven to improve customer satisfaction and relations, but active listening doesn't always come naturally. You can train yourself to listen actively, and you can train your customer service team to listen actively, too.
In this post, we'll talk about how you can use active listening to improve customer service and the benefits of doing so.
First, what is active listening?
Active listening (v): Communicating so that the speaker feels understood and respected; reduces instances of miscommunication and conflict
You'll find longer, more in-depth definitions of active listening, but essentially, it's the process of making the person speaking to you feel heard. You already know that your customers want to feel understood and respected by your company sans miscommunication and conflict. Now, let's cover the ways you can implement active listening in your customer service.
Active listening to improve customer service
Active listening involves 3 steps: Focus, Listen, and Clarify. We'll talk about each of these in more detail and how you can use active listening to improve your customer service efforts.
Focus
The attention should be on the customer completely. Through your customers' perspective, the problem they are currently dealing with is their primary focus. It's occupying their attention right now, and that means it should occupy your customer service rep's attention too.
But what if the exchange is taking place over the phone? Doesn't that make it harder to focus or be empathetic? Sure, but most customer service takes place online or on the phone. There's a trick to focusing on the customer when they aren't in front of you: Picture sitting across a table from them.
What facial expressions would accompany their words? How would you two be interacting? Picturing your conversation will help you be more empathetic and remain focused on the problem at hand.
Listen
We listen all the time, but listening isn't the same as active listening–it's just one of the 3 steps involved. Active listening also includes the components of focus and clarity. So what are you listening for in a customer service interaction?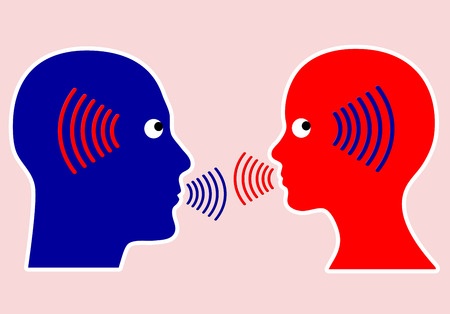 First, you should look for the key information the caller or customer is coming to you to get help with. What is the gist of their situation? You need to ask! Your customer service team has a lot more experience with the problems your customers have than the customers themselves.
If you train your team or yourself to listen closely for key information from customers, you will be able to help even if the customer is unsure of what they need or how to fully describe the problem. That's a benefit for your customer and results in a more positive experience with your company!
Second, you should listen to determine the customer's mood or feelings. You don't need to be a psychoanalyst to know that a caller is short for time, very upset, or easy-going and patient. Their words, diction, tone, and cadence will all be hints that point to their current mood or feelings toward your business.
If you're faced with a customer who's in a hurry and is impatient, noticing that fact and speaking about it can boost your customer satisfaction. Use phrases that support whatever you're noticing about the customer's feelings or situation, like "We know you're busy and your time is valuable, so we'll work through this as quickly as possible." The caller will appreciate that you get where they're coming from and are "on their side." This is one more way you can use active listening to improve customer service.
Clarify
Clarification is the most important step in active listening. This is the step that minimizes miscommunication and even has the potential to head off conflict. It helps the customer feel heard and better understood, and it helps your customer service team fully understand the problem at hand, resulting in a better experience for everyone.
Clarification is easy. You simply paraphrase (summarize and rephrase) what the customer has communicated to you. It may feel unnatural at first, but you will learn to make it sound more conversational as you see how well it works.
Here's an example of a customer service interaction using active listening:
Customer: When I try to add item #3454 to my shopping cart, I get an error message that says No Longer Available. What is going on?
Customer service: So, when you try to add this item to your cart, you're getting a pop-up error message that says the item is no longer available, is that correct?
Customer: Yes, but the page still says there are 3 items left in stock.
Customer service: Okay, so although the website shows 3 of the item left in stock, it's still giving the error message that the item is no longer available. Is that right?
Customer: Yes, that's right. I just want to order the item. What's going on?
Customer service: I understand, and I apologize for the difficulty you're having on our website. Our website inventory is experiencing issues, and our team is fixing it now. What I can do is go ahead and complete your order now over the phone, and let you know via a text or email notification when the website is functional again later this afternoon. Would that be alright?
By restating (in different words) what the customer is having trouble with, the customer feels understood and confident that the customer service rep fully understands the problem and what actions need to be taken to fix it.
You can begin to use active listening to improve customer service efforts today. Remembering the 3 steps of active listening is easy: Focus, Listen, and Clarify (you can remember this as FLaC).
Source: https://www.conversational.com/how-to-use-active-listening-to-improve-customer-service/
Publish Date: February 22, 2016 5:00 AM
---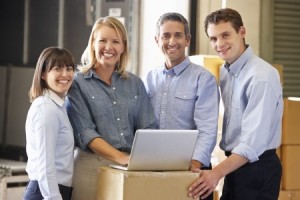 Growing a small business is difficult. When you choose the right people to become a part of your winning team, it becomes much easier to grow. Without the right team members, you may end up stagnant or even end up shutting your doors.
Aligning your business with the right staff will give you the opportunity to grow. You want to choose workers with similar core values as you and your business. This will help lead to a congruent team working together to achieve the goals of the business. Here are a few things to consider as you form your small business winning team.
Who's currently on your team and do they belong?
You may already have a team with a mix of people aligning with your core values and others not quite in line with the values of your company. Take a little bit of time to ask a few questions about your team members:
Do they work well with the rest of the team?
Are they reaching their productivity potential?
Do you like working with each of your team members?
Do any of your team members consistently make mistakes?
Does anybody cause drama or bring drama into the workplace?
If you have yet to hire anybody, it's best to consider what you ideally want from your team. Hiring people sharing your work ethic and excited about what your company offers will help you build a winning team.
Write out a job description for each position and use it throughout the interview process. Once you start hiring, you may want to invite other team members to participate in the hiring process, as well. This will help you see who will fit best with each member of your team as you build your winning team.
Time to Clean House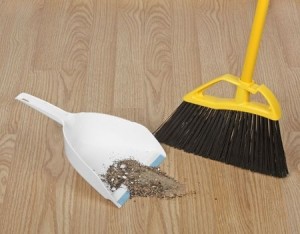 When a merger happens, there's a reason why the controlling company puts current employees through an interview process and cleans house. They only want to keep people that align with their core values.
You need to treat your small business the same way. Even if your team is primarily virtual, you need to make sure you only have team members with a focus on building your business towards your goals. It's not personal, but sometimes you have to let people go simply because they don't fit the team's core values.
Creating a Winning Culture for Your Team
Whether you have multiple in house employees or your team is mainly virtual, you need to create some type of team culture. This can be done through regular meetings, team calls and annual team retreats.
If your team works from the same location, this is rather easy and you will have the ability to share coffee in the break room. However, those working with a virtual team will have to get a bit more creative. You can use technology to get everybody on a call and even use it to create one-on-one face time with each team member.
Scheduling regular team events is a great way to build the right culture. This gives you a chance to get to know your team and for bonding between team members. The results of spending time together outside of the office may amaze you.
Building a Winning Virtual Team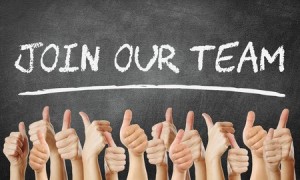 If your business is new or you are just now getting to the point where you need to build a virtual team, it's important to take your time and do it right. You don't want to hire just any virtual receptionist, content curator, marketing firm, website designer, etc. Instead, you want to align yourself with employees, companies and freelancers sharing the same values as you do.
As you hire virtual team members, make sure you compare multiple options. Look at more than just the rate or salary they charge. Sometimes, the lower priced option doesn't provide the same quality, work ethic or dependability as a freelancer or company charging a little bit more. It's important to compare all aspects of the person or company you plan to hire before finalizing your decision.
It's not easy to build a winning team for your small business. You won't instantly find the perfect team members. However, if you take the right approach and you look for people with similar core values, you will be able to build a winning team and grow your company.
Source: https://www.conversational.com/is-your-small-business-team-a-winning-team/
Publish Date: February 19, 2016 5:00 AM
---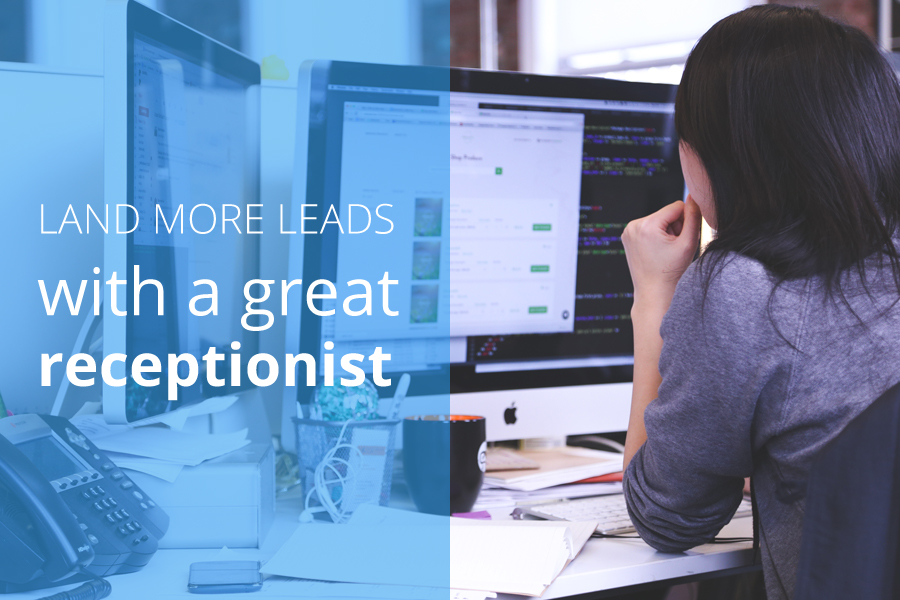 Great inbound marketing is all about getting the phones ringing and forms filled out by good leads who are interested in your product or service. So, it makes sense to have a receptionist to facilitate your calls, right?
While there are options for making this process happen, lets look at what we are giving up if we have a bad receptionist in place.
How can you tell you've got a bad receptionist?
Not coming off as professional
Often, potential customers will explore the internet to find solutions to their problems. Once they know what they need to fix their problem, they start to look for who can provided it. So, let's say that a potential customer has found you online and decided to call your company…and 3 others.
What is the very first impression of your company other than your website? Your receptionist. If your receptionist does not reflect well on the company, then phone calls generated from your inbound marketing efforts may have a less than desirable conversion rate and prospects may hang up and call the other three companies on their list.
Delay in your day-to-day
If you are a small shop, then answering the phone can take your team away from the tasks that are growing your business. We all know that once something breaks into our thoughts or interrupts our process, it can take a few minutes to realign the mind back into the task at hand.
If the tasks are complex, this becomes especially true. A receptionist can help to combat this. An excellent receptionist needs to know the business or at least be familiar enough that they can answer some frequently asked questions and immediately help the prospect or customer. This will save you time, and time is money, of course.
Missed opportunities
Finally, without having a dedicated person in place to field those calls, your leads may slip through your fingers. If prospects call and you're not home, those good leads are calling other companies that have caught their eye. Your best opportunity to secure that prospect as a customer is gone.
Add this dilemma up over the course of a year and you could be missing thousands or even millions of dollars, depending on your market. Arming a pleasant and trained receptionist with answers to common questions that are asked in your industry can be the difference in landing more business.
While this may sound great, it isn't always that easy. Sometimes it simply isn't in the budget to hire another staff person or to inundate an existing staff member with yet another responsibility.
A bad receptionist will rob you of good leads. Don't let this happen to your business!
To get the best of both worlds, a virtual receptionist may be the answer. Virtual receptionists can be trained on your business and are able to help customers even more than a simple answering service can. They are able to transfer the calls that you need to handle personally, while handling the calls that do not require your attention.
For more information on virtual receptionists, visit our FAQ page.
A special thanks to Blue Phoenix Creative for creating this guest post + title image for our blog!
About the Author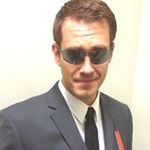 Joshua Farley is the owner of Blue Phoenix Creative. Connect with Joshua:
Twitter
Instagram
Joshua Farley on LinkedIn
Source: https://www.conversational.com/how-a-bad-receptionist-robs-you-of-good-leads/
Publish Date: February 18, 2016 5:00 AM
---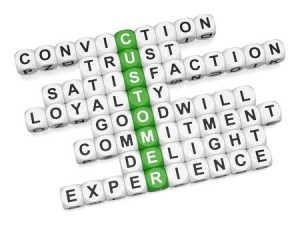 If you've decided to improve your customer experience, you may be thinking about what you're currently doing that needs improvement. Even if you have the best intentions, you may be putting your efforts in the wrong place and unintentionally causing a worse customer experience.
For example, you may think that enabling customers to handle their complaints online without having to speak to a representative would make customers happy for the convenience–but what about the customers that prefer the human interaction?
The last thing you want is to have a reverse effect on your customer's experience when you mean well. The biggest issue is with small companies that are trying to be just like their bigger competitors rather than to focus on their specialty which should be the more personable connection. Take a look at these examples of ways you may be killing your customer experience rather than improving it.
Ensuring your customer is satisfied from the start
Some companies will simply rely on customer satisfaction surveys to get feedback from customers rather than checking in with the customer during the time of service. For example, a customer of a pizza place that gets their pizza delivered with the wrong toppings, an extra-long wait, or a cold pizza will be pretty upset.
If no one checked in on the customer until a customer service survey popped up in their email the next day, the customer will already have eaten a cold pizza with the wrong toppings way later than it was promised. The customer will likely report on the survey how poor the experience was rather than to report how well it went despite the problem that occurred. A company with great service would know to handle the problem right away with a new pizza, a coupon for a free pizza, or some other solution.
If the customer reported a bad experience that wasn't noticed or if they wanted to be contacted and no one ever reached out to them, they will feel like the company doesn't care about them.
Relying on a contact form on your website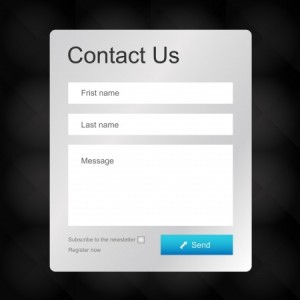 Some companies will use "contact us" forms on their website to allow customers to advise about questions or concerns about their experience. The problem with this method is its very impersonal and may make the customer feel unimportant in the process. Instead, it's great when a company can get to the bottom of things before the customer leaves the store or before any time has passed.
Consider calling your customers to make sure their experience was great, mailing a thank you card with a feedback form, or having a customer service department on staff for customers that need a face-to-face interaction. If you are going to provide a contact form on your website, you will face huge backlash if your company doesn't get in touch with the customer who submitted a form promptly.
Many companies neglect to respond to customers who submit online forms or emails. This will make the customer feel that their request was not only considered, but it was unimportant. That makes customers feel that there was no point to their complaint rather than to feel that their complaint was heard and mattered.
What happens when a customer feels ignored?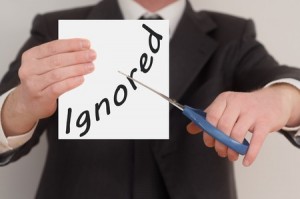 If your customer ends up feeling ignored over an experience like one of these, you will end up with a customer that is angry and out for revenge. Your customer will first vow to never do business with you in the future and then your customer will be sure to tell everyone they know about how they were treated.
The customer felt pushed to the edge by being ignored on their constructive criticism of your business practices and didn't feel that their poor experience was ever corrected or made right. While most companies have some sort of customer feedback system in place, only the great companies take the time to do something about their customer feedback–whether that's showing appreciation to happy customers or making upset customers feel that their request was heard.
Be very careful not to ignore your customer's feedback, whether good or bad, because the customer is taking the time to reach out to you and wants to feel that it mattered. When you decide to provide a way for your customers to connect with you, you better be sure you have the resources to connect back and plans in place to make sure you can wow your customers in return. Treat every customer like they are the most important customer.
Source: https://www.conversational.com/a-surprising-killer-for-the-customer-experience/
Publish Date: February 18, 2016 5:00 AM
---
Your favorite music, whether it came out 20 years ago or last week, says a lot about you as a business owner and as a person. The songs you like the most give tremendous insight into the way your mind works, and consequently, the way you like to do business.
We're all unique, but when it comes to music genre preferences, we are all quite predictable. Studies have shown that fans of certain music genres tend to fit semi-narrow descriptors of personality. Some personality traits can't be fully predicted by musical preference alone, but still provide clues about whether a person is outgoing or introverted, emotionally stable, or open to trying new things.
Favorite music reveals personality traits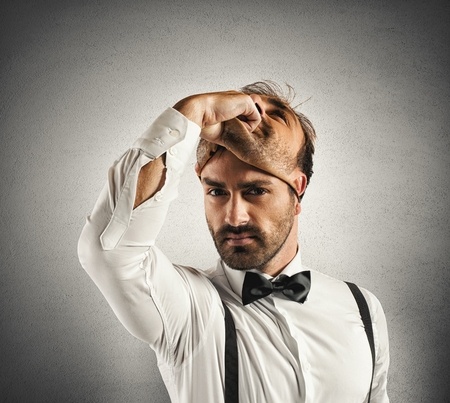 The researchers used the Big 5 personality traits to look at the relationship between music genre preferences and personality traits:
Extraversion
Openness to experience
Emotional stability
Agreeableness
Conscientiousness
It's important to note that some of the personality traits from the Big 5 weren't as accurately identified solely by music preferences, like conscientiousness and agreeableness. When a personality trait wasn't strongly correlated with a music preference, the researchers simply did not record any information into the table.
The study used the following terms to describe big 5 personality traits in a few different ways:
High or low self esteem
Creative or not creative
Gentle or not gentle
Relaxed or not relaxed
Outgoing or introverted
Hard working or dislike hard work
Keep your business personality in mind as you look over the music preferences and their associated personality traits. Does it seem like you? Before you check it out, pick your favorite music genre: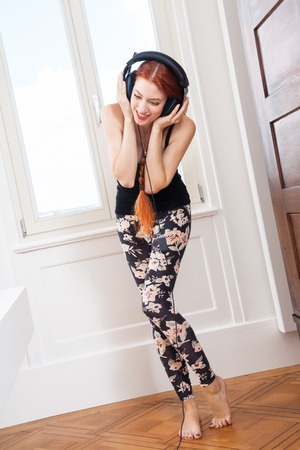 [] Blues
[] Jazz
[] Classical
[] Opera
[] Rap
[] Country
[] Reggae
[] Dance
[] Indie
[] Bollywood
[] Rock/Heavy Metal
[] Chart pop
[] Soul
Now, scroll down to find your favorite music genre and read the associated personality traits listed to the right of it. Do the traits seem accurate? How might they affect the way you do business?
Our favorite music reveals our 'corresponding' personality traits:
Music Genre Preference

Associated Personality Traits

Blues

High self esteem

Creative

Gentle

Relaxed

Jazz

High self esteem

Creative

Outgoing

Relaxed

Classical music

High self esteem

Creative

Introverted

Relaxed

Rap

High self esteem

Outgoing

Opera

High self esteem

Creative

Gentle

Country

Reggae

High self esteem

Creative

Relaxed

Outgoing

Gentle

Dislike hard work

Dance

Creative

Outgoing

Not gentle

Indie

Low self esteem

Creative

Dislike hard work

Not gentle

Bollywood

Rock/heavy metal

Low self esteem

Creative

Dislike hard work

Introverted

Gentle

Chart pop

High self esteem

Hard working

Outgoing

Gentle

Not creative

Not relaxed

Soul

High self esteem

Creative

Outgoing

Gentle

Relaxed
The music we prefer seems to echo our personalities. Reading the personality trait descriptors gives you a sense of understanding for those who prefer other genres, as well. I'm not personally a fan of country or jazz, but seeing the traits associated with those preferences made me think of my friends and family who like country and jazz. Interestingly, they seem to fit the associated traits. When I showed them the table, they agreed.
Isn't it interesting how your favorite music reveals so much about you and the approach you take in business? Being aware of your personality and the traits you are likely to possess can be an important tool in advancing yourself and improving the way you lead and do business.
Source: https://www.conversational.com/your-favorite-music-reveals-your-personality/
Publish Date: February 18, 2016 5:00 AM
---
Mailchimp vs. Aweber: Which is Better for Business?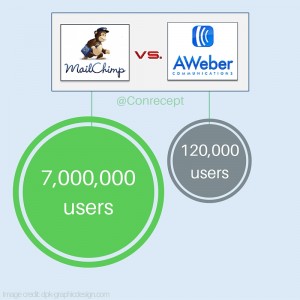 At it's best, email marketing can be one of the most valuable aspects of your marketing plan–one that connects with subscribers and becomes a preferred channel to share information with your most loyal fans. And at it's worst, it can be a waste of time that annoys your subscribers and damages your online reputation.
The email marketing tool you use to manage your subscriber list and emails is an important component of your success. Mailchimp and Aweber are two of the top email marketing solutions available today, but which is better?
Aweber has about 120,000 users worldwide, while Mailchimp boasts more than 7 million. In case worldwide popularity doesn't convince you, we put Mailchimp vs. Aweber head-to-head to find out which tool offers the best pricing, features, and integration options.
Mailchimp vs. Aweber: Pricing
Mailchimp is free for your business if you have less than 2,000 email subscribers and send out less than 12,000 emails each month. If you need unlimited emails, it costs $10/month for up to 500 subscribers, and $5/month for every 500 subscribers you add.
There's a Pay As You Go option for businesses whose subscriber list changes a lot, or who don't want to permanently increase their subscriber plan for a one-time list increase. they can purchase email credits, which come out to about $.005-$.03 cents per email sent when you use Mailchimp.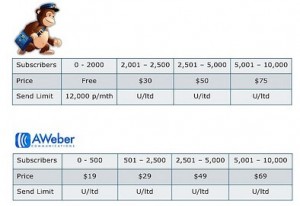 If you'll be sending emails fewer than 4 times each month to a big subscriber list, Mailchimp's high volume CPM pricing might be what you need. You can purchase email credits starting at around $1.25 per thousand emails (it can go as low as $.40/thousand if you purchase a lot of credits at once).
If you're a nonprofit organization, Mailchimp will give you 15% off your paid account each month. Not bad!
Aweber calls itself the 'Original Autoresponder Provider,' and they've been in business for 16 years. Their pricing structure isn't as complex as Mailchimp's, but there are no free plans. Sending emails to up to 500 subscribers is the cheapest plan available on Aweber and it costs $19/month. As with Mailchimp, there are customizable options for businesses with large subscriber lists or high email volumes.
Aweber offers a free 30 day trial for new users, which they only offer as the "first month free" and not on a no-obligation basis.
Mailchimp vs. Aweber: Features
On the surface, Mailchimp and Aweber come close to being equal in the features race: Customizable templates, drag and drop editor, social sharing options, email archives, list segmentation, subscriber management, text messaging, and detailed reports, to name a few.
Mailchimp offers a lot of features that Aweber can't compete with:
Excellent free plan
Deeper template editing
Free, unlimited image hosting
Unlimited emails with paid plan
Simple interface
Good list segmentation
Nice subscriber management
Catches and prevents spam
Free newsletter archives
Mobile apps
Survey integration
RSS-to-email
A/B split testing
Message preview
Trigger messaging
Private IP address available for an added fee
But Aweber has something to offer in templates and stock images:
Unlimited emails
Upload and host unlimited images
Over 700 email templates, more than MailChimp
Simple interface
RSS-to-email
A/B split testing
Message preview
Trigger messaging
More than 6,000 stock images, more than MailChimp
Mobile apps
WYSIWYG & HTML editor
Broadcast your archived newsletters by publishing them as a web page
Support options include phone, live chat and email on weekends, better than Mail Chimp
At this point, the two seem pretty similar in features. So why does Mailchimp consistently outperform and outsell Aweber? Aweber has a few faults and issues.
Problems people report with Aweber include:
Does not integrate with Google Analytics- Mailchimp does
No social media tracking/analysis- MailChimp does
Can't directly import subscribers from Gmail, LinkedIn, Outlook, QuickBooks, etc.- Mailchimp does
No internal surveys or integration capability- Mailchimp does
No 24/7 customer support- Mailchimp does
No private IP address option- MailChimp does
Mailchimp vs. Aweber: Integration
Mailchimp is widely used, so it seamlessly integrates with most popular CRMs, blogging platforms, and social media networks:
WordPress
Twitter
Magento
Salesforce
ZenDesk
BigCommerce
Drupal
Mandrill
Eventbrite
Google Analytics
For a full list of Mailchimp integrations, check out this page.
Aweber is seriously lacking in the integration department. They don't integrate with big players like Google Analytics or Twitter, but integration can be customized through API. Aweber's website says you can now integrate seamlessly with Drupal, Paypal, Facebook, and more. However, in the category of integration, Mailchimp is the clear winner.
Overall winner: Mailchimp
Read next: Mailchimp vs. Constant Contact
Mailchimp vs. Constant Contact: Which Is Better for Your Business?
Source: https://www.conversational.com/mailchimp-vs-aweber-which-is-better-for-business/
Publish Date: February 17, 2016 5:00 AM
---
The most successful entrepreneurs don't end up wealthy and fulfilled by accident. Certain traits, skills, and behaviors cause them to stand out from the rest and persevere long enough to derive success from it.
To determine what sets successful entrepreneurs apart and makes them stand out, remember A.L.I.C.E.
Successful entrepreneurs…
A re optimistic
L ead without forcing
I nvest in themselves
C ontinue investing
E xpect hard work
Let's go a little further into detail on each of the characteristics of successful entrepreneurs that set them apart.
Successful entrepreneurs are optimistic
They truly expect great things to happen with their business, and they're always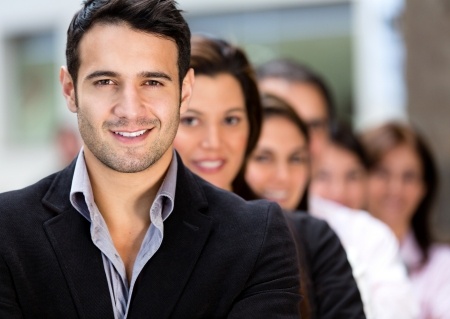 looking forward. They don't dwell on the negative and are always working to lift themselves and their coworkers, employees, and friends up.
It's a necessary trait if you want to be successful, because failure is often and imminent in the world of business. Truly optimistic people are resilient enough to keep trying.
Successful entrepreneurs lead without forcing
Leadership isn't the same as giving orders or making demands. To lead conveys that you're going along with them; you might be at the front of the group, encouraging them on, or you might lead from the rear of the group, making sure no one falls behind.
In any case, successful entrepreneurs lead without forcing or demanding. They are charismatic enough to lead by example.
Successful entrepreneurs invest in themselves
Running a business is no easy task, and most entrepreneurs find themselves working upwards of 60 hours each week. Time off is rare, and if you work from home, you likely never stop working. What makes successful entrepreneurs different?
They invest in themselves. They take time off. They grab drinks. They treat themselves to what they can afford and think of the whole thing as a personal investment that is necessary to keep the business running smoothly (and themselves from going insane).
Successful entrepreneurs continue investing in more businesses
You don't get wealthy from one idea (at least not usually). The most successful business owners keep investing in more businesses as they go, accruing more wealth along the way.
The longer you've been in the game, the smarter your investments will be. Richard Branson is a living example of this principle.
Successful entrepreneurs expect hard work
Anyone who entered the world of business with the idea that "This is easier than getting a job somewhere" must've ended up sorely disappointed. Not only is starting your own business a laborious undertaking, but it's one that goes on and on, requiring more work as time goes by and the business grows.
Knowing what you're in for can help you commit to the long haul. Successful entrepreneurs know they're in for hard work but understand the rewards make it worth it.
Source: https://www.conversational.com/the-5-actions-that-set-successful-entrepreneurs-apart/
Publish Date: February 17, 2016 5:00 AM
---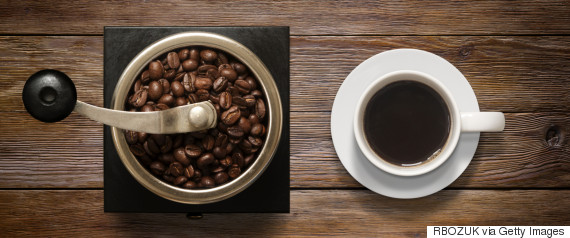 Coffee is a part of life for many Americans. Every morning begins with a steaming cup of coffee, and for most of us, it continues throughout the day. We drink an average of 3.1 cups of coffee every day, and that amount only rises as we get older. Compare this amount with the 2015 dietary guidelines that say drinking 3-5 cups of coffee per day is acceptable (minus cream and sugar), and we're doing fine.
In our twenties, our coffee consumption percentages are the lowest, and begin to rise in the thirties and the seventies. Studies have shown that creative people are more likely to drink coffee.
Our pattern of drinking coffee is different from the rest of the world's. We drink around 400 million cups of coffee daily. That's 146 billion cups of coffee every year! Worldwide, around 115 million bags of coffee are produced each year.
How much coffee consumption do Americans account for?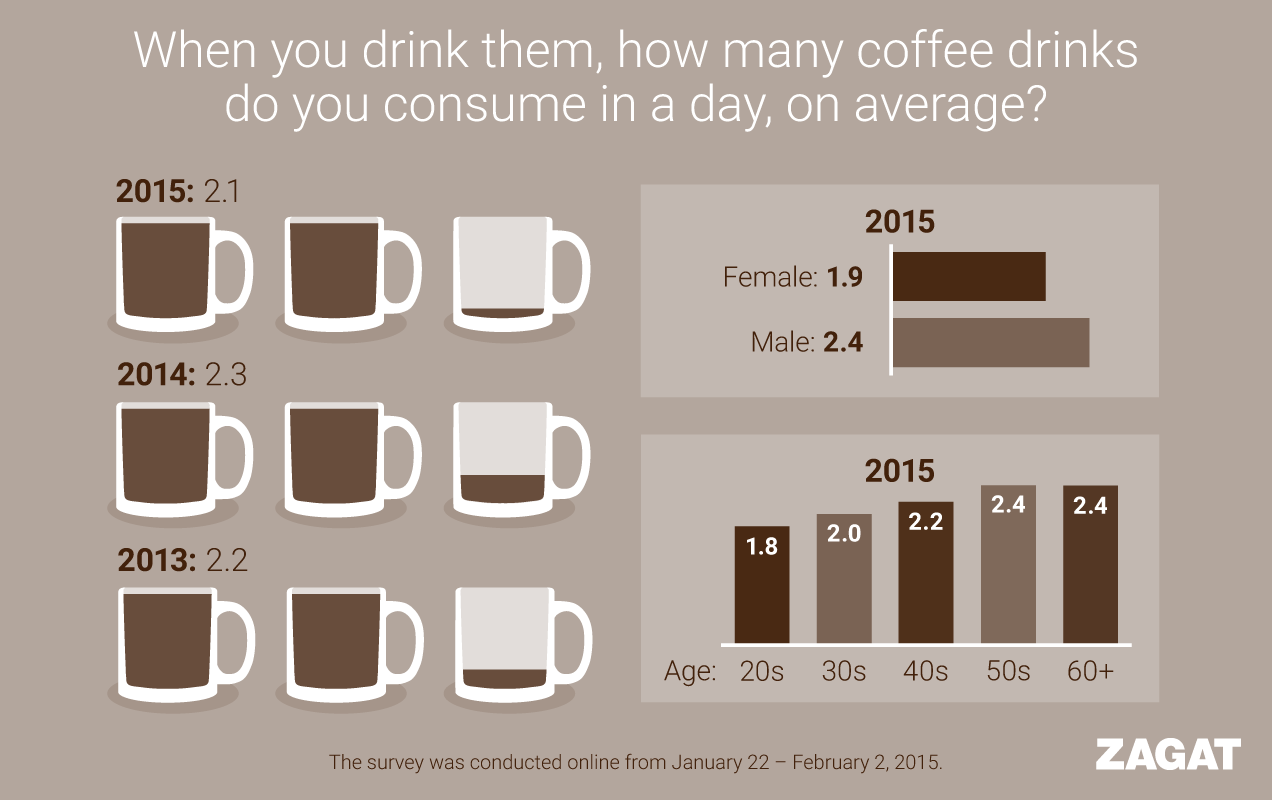 Around 27%, it turns out. Twenty-seven percent of the coffee beans grown worldwide are then imported into the U.S. Some of that coffee is specialty or gourmet coffee, which comprises around 40% of the coffee sold in the country.
The US is a leader in worldwide daily coffee consumption, spending more than $40 billion on coffee every year. But is the United States the leader?
No, that spot goes to Finland, who has the highest coffee consumption per capita of any country in the world. The average Finnish person drinks around 12kg (~26 pounds) of coffee each year. That's three times the amount the average American drinks!
How much do we pay for it?
In 2015, the average cost per coffee drink was $2.35. The average price for regular coffee was $1.38. However, that price differed based on the contents of the drink, where the coffee was coming from, and who prepared it.
Barista-prepared coffee was worth $5.07 to study participants, which is 38% more than they said they would pay for a regular cup of coffee. This shows that we're becoming more and more partial to coffee drinks, although we still enjoy regular coffee.
When are we drinking coffee?
Most Americans are drinking coffee with breakfast or instead of breakfast–around 65%. Next in popularity is coffee in between meals or at random times throughout the day, at about 30%. Five percent of people drink coffee with lunch or dinner.
67% of people say they routinely leave their cup of coffee in the microwave or somewhere in the office or house and just pour another cup. 34% say they've microwaved the same cup of coffee more than 3 times in a day.
How much caffeine are we drinking?
We're drinking a lot of caffeine, and there's no consensus on whether or not caffeine is harmful or beneficial in small amounts.
Source: https://www.conversational.com/everything-you-ever-wanted-to-know-about-drinking-coffee/
Publish Date: February 17, 2016 5:00 AM
---
April 15 is coming up fast. Need a small business tax calendar that keeps track of all the deadlines and filing information for you? The IRS has a handy tool just for that: The Tax Calendar.
The Tax Calendar contains every single entry and event that occurs in the tax season–every single one.
If you follow this calendar, you won't miss a deadline. You'll finish your taxes on time. You'll probably feel better about life in general.
This is what it looks like: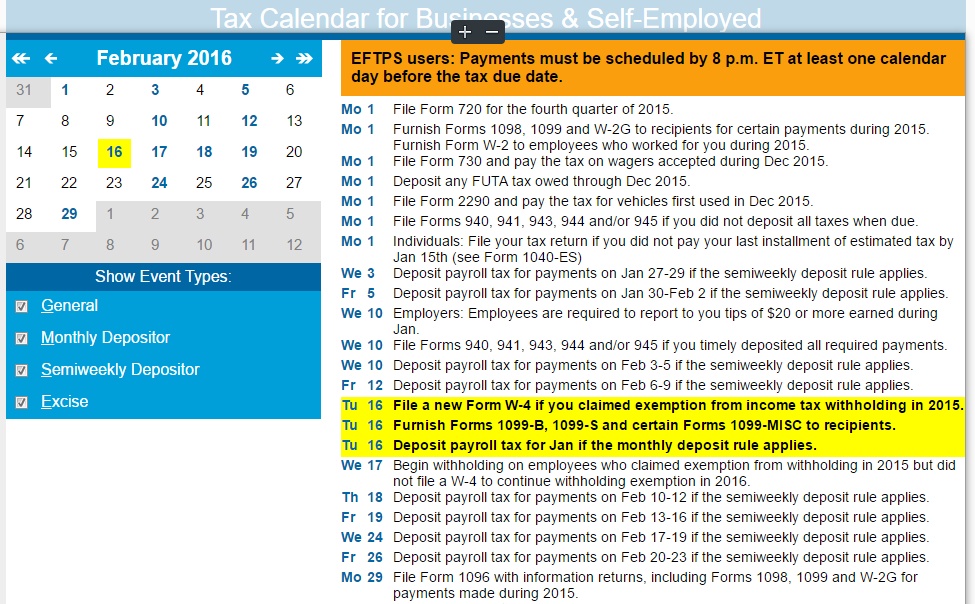 Not too pretty, but full of the right info and easy to understand. There are 4 sections on the Tax Calendar: Navigation controls, the calendar, event types, and events list. Under the word Tools, you can find the RSS feed for the Tax Calendar and subscribe to receive alerts for every new event you're interested in.
Navigation controls
You can navigate throughout the calendar using the navigation controls (previous year, next year, etc.).
Tax calendar
All deadlines and events for the tax season are listed on the calendar. Hover over a calendar date to see a detailed description of the event or deadline listed.
Event types
You can choose which types of events you want to see on the calendar by checking or unchecking boxes under Event Types.
Event list
Detailed descriptions of each tax season event are listed in the event list. They are presented two ways:
On the calendar itself (hover over date to get descriptions)
On the list to the right of the calendar (descriptions included)
With April 15 almost upon us, it's important to stay on track and make sure you are ready to meet all deadlines and gather the right information. As a small business owner, you have so many things to keep track of and worry about–you don't want to add an audit to your list!
Have you used the small business tax calendar? What tax tools do you use to simplify the process for your small business? We want to hear about it in the comments!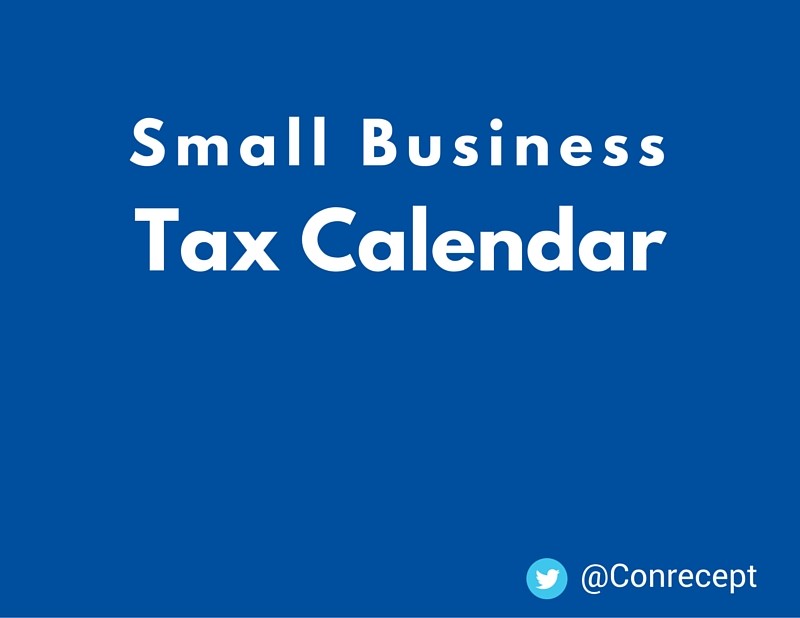 Read next: Your Guide to Tax Deductible Travel Expenses for Business Owners
Your Guide to Tax Deductible Travel Expenses for Business Owners
Source: https://www.conversational.com/small-business-tax-calendar/
Publish Date: February 16, 2016 5:00 AM
Page: 1 | 2 | 3 | 4 | 5 | 6 | 7 | 8 | 9 | 10 | 11 | 12 | 13 | 14 | 15 | 16 | 17 | 18 | 19