Conversational - ContactCenterWorld.com Blog Page 18
Page: 1 | 2 | 3 | 4 | 5 | 6 | 7 | 8 | 9 | 10 | 11 | 12 | 13 | 14 | 15 | 16 | 17 | 18 | 19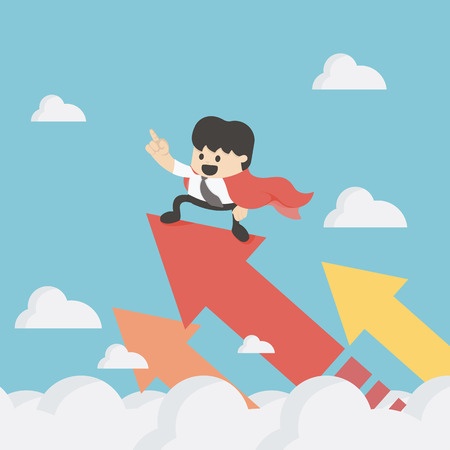 Marketing your business isn't cheap, but that doesn't mean there aren't a lot of cheap ways to boost your marketing efforts! From making free promo business cards to teaching a class or seminar, it's possible to promote your business at a low cost. We looked for the best ways to market your business for less than $25, and here's what we found.
1. Create promo business cards and leave them everywhere
You can get business cards free and only pay shipping in many cases. Design a promotional business card with a coupon or discount and keep track of the cards that get returned to you to determine how successful the campaign was.
2. Sponsor an event by donating one of your services or products
If you're a brick and mortar small business, getting involved at local events is a great way to market your business. Auctions, fairs, and fundraisers are good opportunities to give a service or product away and build a positive reputation in the community.
3. Hold a free class or seminar for the public
Whatever you know best, you can offer it to your community or even online as a free class or seminar. You could create a course on Udemy and tap into their great pool of eager students. When you teach your class, you can talk about lessons or things you've learned from owning your business. It's a smart way to market your company.
4. Start a referral program
If you've already got loyal customers, you're doing something right and you can easily get more. Start a referral program and offer discounts, freebies, or special prizes to customers who refer others. Your loyal customers will literally market your business for you!
5. Register your business with Google Places
Google is the most popular search engine online, and registering your business with Google Places can be a creative and lucrative way to reach your customers. Even if you're based online, having your business appear in search when people in your area are looking for your service or product is valuable.
6. Write press releases
Press releases can be written about nearly any event or milestone at your business, though you want to make sure you have something noteworthy to write about.
>>Here's an example of a press release we put out in January
7. Write good reviews for other businesses
Not your competitors, of course, but write positive reviews about other businesses. You'll make friends in the business world, can arrange cross-promotions and collaborations, and make your business name visible as the author of the review.
8. Run a social media advertising campaign
You can take $25 and run a wildly successful social media advertising campaign with it. Here's the plan:
Take $10 and create an ad set with 3 versions of your ad. Try different images, text, placements, etc. on each. Let the ads run for a day.

At the end of the day, analyze the results and choose the ad that had the most conversions or clicks.

Put the remaining $15 toward the top performing ad for another day or so.
9. Begin contributing to online or local print publications
If you're blogging for your business (and we hope you are), you can start contributing to online or print publications and share your expert knowledge or advice. Write articles about your industry, and include a link to your website or blog if it's online. Write the articles under your business name or as Your Name (Name of Business' Owner) to get the most exposure for your business.
10. Start doing awards for your industry
This can be a little more complex if you're a local small business, but online businesses can easily create awards for the industry and get the nominees involved. Encourage them to try to get votes from their customers and have a link everyone can use to vote. Announce the winners, write a press release, and give out the prizes. A cheap option is creating website badges for winners branded with your business or the awards' name.
11. Go to conferences in your industry and introduce yourself
If there's a conference in your industry near you, go with the intention of promoting yourself and your business. Get out of your comfort zone! Talk to everyone who seems interested in meeting you, and some who don't. Introduce yourself as the owner of your business and be genuine, not promotional or "salesy." You're here to build a reputation, not win sales right away.
12. Write guest posts for other company or industry blogs
This is another way to get your business name out there. Find businesses in your industry that aren't direct competitors and ask to write a guest post for their blog. Find out the details–can you link back to your website, what should the topic be, how many words, etc.–before you write the post. You'll reach their audience, and by promoting the post on your business' social accounts, you'll ensure your audience sees it and has a chance to share it as well.
13. Create a downloadable guide or how-to and offer it free
Creating a guide gives your customer value. Find out something your audience needs and put together a guide or how-to that puts all the important information in one easy to find place. In the process, you'll gather email addresses and build your email subscriber list.
14. Have a contest and promote it on social media
Run a contest on social media, like a hashtag campaign or a contest that requires Liking, sharing, or commenting to enter. Your business will become more visible online as people engage with your contest and enter to win. You can offer free additional entries when contestants share the contest with their friends to reach more people.
15. Represent your company on online review sites, good or bad
Wherever people are talking about your business, you need to be there. Thank people for positive reviews and follow up on bad reviews. Make note of any recurring bad reviews and decide what changes could be made to improve. When reviewers see that you're committed to representing your business when things are good and when they're not so good, they'll appreciate it and respect your company.
Source: https://www.conversational.com/15-ways-to-market-your-business-for-less-than-25-dollars/
Publish Date: February 16, 2016 5:00 AM
---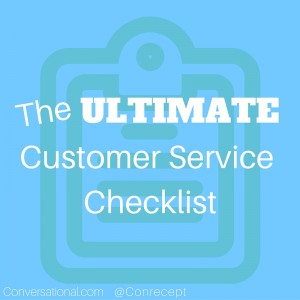 Providing amazing customer service can set you apart from your competitors while helping you build your customer base, increase sales, and spread the word about your business.
But the best customer service doesn't happen by accident. Great customer service is carefully planned, executed, and measured to make sure the right actions are always being taken to give your customers and clients a great experience.
It can get pretty complex, but it doesn't need to be. Hit the points on our ultimate customer service checklist below to make sure you're providing the best customer service experience every time someone at your business interacts with a customer.
The Ultimate Customer Service Checklist
◘ A human being should always answer your phone
◘ Use positive, encouraging language
◘ When in doubt: Less stuffy, more friendly
◘ Offer 'self-service' whenever possible
◘ Your website should be responsive for mobile users
◘ Send your customers a personalized thank you note
◘ Consider outsourcing if you're not excelling with customer service
◘ Make yourself available on as many channels as possible
◘ Respond quickly (within the hour, if possible) on social media…
◘ Even if it's a negative comment or complaint
◘ Send customers post-incident surveys to find out how you did
◘ Audit your customer service to find cost per incident
◘ Participate in a SWOT analysis
◘ Treat phone greeters like members of your sales team
◘ Set performance benchmarks and check over time
◘ Be as transparent as possible with your customers
◘ Respect every customer and make it apparent
◘ Don't pester your customers; delight them
◘ Test your own customer service by calling with a problem
◘ Ask for feedback at every natural opportunity
◘ Convey customers' importance by giving them your full attention
◘ Give or do more than customers expect
◘ Know when to apologize (and how to do it)
◘ Be proactive when possible
◘ Put yourself in the customers' shoes
◘ Allow customers to "blow off steam" before offering a solution
◘ Spend at least 50% of your time listening
◘ Ask questions to clarify when you're uncertain
◘ Talk about the follow-up (We'll be sending a short survey over…)
◘ Send the follow-up, track, and analyze responses
◘ Make it easy for customers to complain or speak up about bad experiences
◘ Highlight or showcase positive customer comments
◘ Say no to automated voices ("Please press 1 for appointments")
◘ Help callers/visitors as quickly and thoroughly as possible
◘ Reward your customer service employees when they get it right
Providing the best possible customer service is worth the time, expense, and experimentation required to get it right.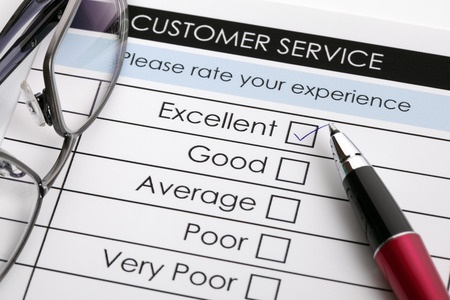 It might take tweaking or completely changing your current customer service tactics and techniques, but you'll see the benefits right away as your customers become more loyal to your brand, engage in word of mouth marketing, give helpful feedback, and enjoy using your business each time they're in the market for your services.
What customer service tips and techniques did we leave out of our ultimate customer service checklist? We want to hear from you!
Share your customer service tips in the comments section below, or send an email to debra@conversational.com with your tips to be featured in our next customer service blog post.
Read next: 9 Great Facts About Customer Service
9 Great Facts About Customer Service
Source: https://www.conversational.com/the-ultimate-customer-service-checklist/
Publish Date: February 16, 2016 5:00 AM
---
How we spend our time is really stressing us out as a society. We sourced 3 tips from time management experts that will help you get a handle on what you should spend more time on and what you shouldn't waste your time with. The data we used comes from The American Time Use Survey by the Bureau of Labor and Statistics.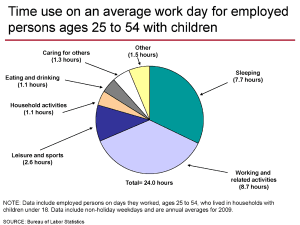 First, a little about the survey: The American Time Use Survey showed us that we spend most of our time working (8.7 hours/day), sleeping (7.7 hours/day), and far behind in third place, leisure and sports (2.6 hours/day).
Breakfast, lunch, dinner, and any snacking we do throughout the day only takes up about 1.1 hours, surprisingly. And household activities, like cleaning and laundry, add up to another 1.1 hours per day. People with children spend only about 1.3 hours each day caring for others in general.
There's an hour and a half of unaccounted time simply labeled "Other"– I'm not sure what we're up to during that time, but it's possibly not anything productive. The point is, we're feeling pressed for time, spending more time than we want on some things and not enough on others, and we're feeling stressed because of it.
The American Time Use Survey
Working and related activities: 8.7 hours

Sleep: 7.7 hours

Leisure and sports: 2.6 hours

Household activities: 1.1 hours

Eating and drinking: 1.1 hours

Caring for Others: 1.3 hours

Other: 1.5 hours
How can we change the damaging routines we've gotten so used to and start managing our time better? Susan Cullen of Quantum Learning shares her thoughts on the study below.
Expert Tip 1: Susan Cullen
Source: https://www.conversational.com/3-tips-from-time-management-experts/
Publish Date: February 15, 2016 5:00 AM
---
What exactly does $1.2 trillion in student loan debt look like? Take a look at the map below to get an idea. College students across the nation are carrying the burden of student loans–knowing that eventually, just when they're struggling to find a job and get on their feet in 'the real world,' they'll be required to repay the debt and interest.
Source: https://www.conversational.com/what-does-one-trillion-in-student-loan-debt-look-like/
Publish Date: February 15, 2016 5:00 AM
---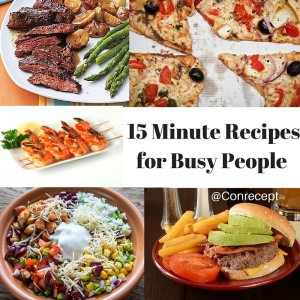 Too busy to cook? Not with these 15 minute recipes! After a long day, the last thing you want to think about are the ingredients you'll need to make a gourmet dinner. Thankfully, you don't have to! We've scoured the internet for 15 minute recipes that take every shortcut known to man and still come out tasting great. Hit the grocery store today and pick up a few staples and some meat to get cooking!
Below, we've got some great 15 minute recipes for busy people, including an amazing stir fry and a coffee-crusted skirt steak that will change your opinion on coffee for dinner.
15 Minute Recipes for Busy People
1. Chicken Stir Fry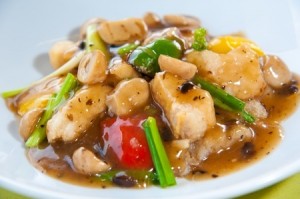 Serves 4-6
Ingredients
3 chicken breasts, sliced thinly

2tbsp cornflour, to coat the sliced chicken

1 garlic clove, crushed

2 in. ginger, grated

chili flakes to taste

2tbsp vegetable oil

1 bag frozen stir fry veggies

2tbsp dark soy sauce

1tbsp stir fry sauce

1tbsp sesame oil

1/2 cup chicken stock, hot

salt and pepper to taste

Cooked rice
Directions
Slice the chicken thinly and toss with cornstarch.

Heat 1 tbsp of vegetable oil in a large wok and add the garlic, ginger, chilli flakes and frozen veggies, stirring occasionally until veggies are crisp and nearly done. Push veggies up around sides of wok.

Add 2nd Tbsp oil and chicken to the wok, stir and cook til golden.

Mix the cooked vegetables with chicken and cook for 1 minute.

Add the 2 different types of sauce and sesame oil, stir for another minute.

Pour in the hot chicken stock and let it boil for another 3 to 4 minutes until the sauce starts to thicken. Serve hot over rice.
Total: 15 minutes
2. Coffee-Rubbed Skirt Steak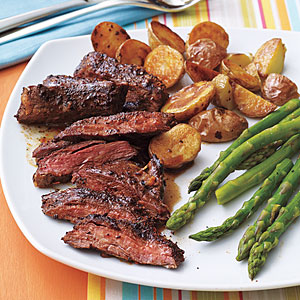 Serves 4
Ingredients
1 tablespoon finely ground coffee

1 tablespoon packed light brown sugar

1 1/2 teaspoons chili powder

1 1/2 teaspoons ground ginger

1 1/2 teaspoons paprika

1 teaspoon kosher salt

1/2 teaspoon cayenne

1 1/4 pounds skirt steak
Directions
Preheat gas grill to high. Combine coffee, brown sugar, chili powder, ginger, paprika, salt and cayenne in a small bowl. Rub coffee mixture onto both sides of steak, shaking off excess. Oil grill grates and grill steak, turning once with tongs, until cooked through, 7 to 9 minutes total for medium-rare. Be careful not to overcook.

Remove steak to a cutting board and let rest for at least 5 minutes before slicing and serving.
Total: 15 minutes
3. Thai Peanut Chicken Quinoa Bowls
(Gluten-free)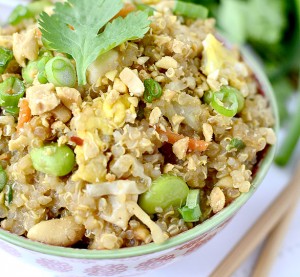 Serves 4
Ingredients
1 cup quinoa, rinsed

1-3/4 cups chicken broth

2 teaspoons peanut oil, divided

1 large chicken breast, thinly sliced

salt and pepper

1 cup coleslaw mix

1/2 cup frozen shelled edamame

2 green onions, chopped

1 egg

1/2 teaspoon sesame oil

1/2 cup salted peanuts, chopped and divided
Thai Peanut Sauce:
1/4 cup gluten-free tamari or soy sauce

2 Tablespoons rice vinegar

2 Tablespoons water

1 Tablespoon + 1 teaspoon sugar

1 Tablespoon + 1 teaspoon peanut butter

2 teaspoons gluten-free chili garlic sauce
Directions
Bring chicken broth to a boil in a saucepan then add rinsed quinoa. Place a lid on top then lower heat and cook until quinoa has absorbed chicken broth, about 15 minutes. Fluff with a fork then set aside.

Combine all sauce ingredients in a microwave-safe bowl then microwave for 20 seconds. Stir until smooth then set aside. Whisk together egg and sesame oil in a small bowl then set aside.

Heat 1 teaspoon peanut oil in a wok or large skillet over high heat. Season chicken with salt and pepper then add to wok and stir fry until no longer pink. Remove to a plate then set aside.

Heat remaining teaspoon peanut oil in wok then add coleslaw mix, frozen edamame, and green onions. Stir fry until tender, 2-3 minutes, then push to outsides of wok, creating a clear space in the center. Add egg whisked with sesame oil to center of wok then stir fry until soft scrambled.

Add cooked chicken, quinoa, sauce, and half the chopped peanuts to wok then toss to combine. Serve with remaining chopped peanuts.
Total: 21 minutes
4. Simple Garlic Shrimp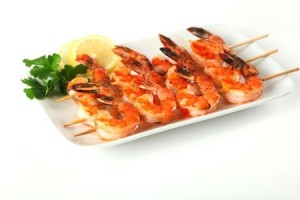 Serves 6
Ingredients
1/2 cup olive oil

6 cloves garlic, minced

1/4 cup chopped fresh parsley

1/2 teaspoon crushed red pepper, or more to taste

1 1/2 pounds peeled, de-veined medium shrimp, rinsed, drained and patted dry

Salt
Directions
Warm oil, garlic, parsley and crushed red pepper in a large skillet over medium-high heat for 1 1/2 minutes.

Carefully add shrimp, season with salt and cook, stirring, until pink, about 3 minutes. Serve hot.
Total: 12 minutes
5. Rice and Bean Bowl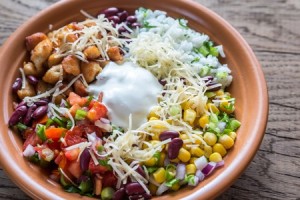 Serves 1
Ingredients
1 10- to 12-oz. package frozen precooked brown rice

1/2 cup canned black beans, rinsed and drained

1/2 can Rotel

2 tablespoons shredded Cheddar or Mexican blend cheese

2 tablespoons prepared guacamole

Hot sauce, optional
Directions
Heat rice according to package instructions, 2 to 4 minutes.

Combine beans and salsa in a medium microwave-safe bowl. Partially cover and cook on high power until warmed through, about 1 minute. Stir in 1 cup rice, partially cover and cook until hot, about 1 minute longer. (Check halfway through.) Top with cheese and guacamole. Add hot sauce, if desired.
Total: 11 minutes
6. Southwestern Burgers
Serves 4
Ingredients
1 ripe avocado, peeled, pitted and coarsely chopped

1 tablespoon finely chopped shallot

1 tablespoon lime juice

1/4 teaspoon crushed red pepper

1 1/2 teaspoons salt

1 pound ground chuck

1 teaspoon chili powder

4 whole-wheat hamburger buns
Directions
Preheat broiler to high; place a rack about 8 inches from heat source. Combine avocado, shallot, lime juice, crushed red pepper and 1/2 tsp. salt in a bowl. Lightly mash avocado with back of a fork to break up chunks. Cover with plastic wrap, pressing directly onto surface of guacamole, and chill until ready to serve.

Sprinkle beef with chili powder and 1 tsp. salt. Mix gently with your hands to distribute seasonings. Shape into 4 patties. Broil hamburgers until they reach desired temperature, turning once, about 8 minutes for medium-rare. Serve hamburgers on buns with guacamole on top.
Total: 14 minutes
7. Quick Veggie Pizzas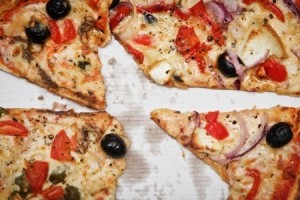 Serves 2-4
Ingredients
Cornmeal, for dusting

1

Pizza Dough or

1

Whole-Wheat Pizza Dough

3 tablespoons extra-virgin olive oil

Hummus

1/4 cup 1/4-inch-thick sliced roasted red peppers

2 ounces feta, crumbled

4 pitted large black olives, sliced

1/8 teaspoon crushed red pepper

1/4 small red onion, thinly sliced (about 1/4 cup)
Directions
Place oven rack on lowest shelf. If you have a stone, place it on rack. Preheat oven to 550°F, or your oven's highest temperature, for 45 minutes.

Dust a 14-inch-wide pizza peel with cornmeal, then flatten dough on top. Using lightly floured fingers or a floured rolling pin, stretch dough into a 13- to 14-inch round. (Sprinkle peel with more cornmeal if necessary to make sure crust slides around easily on peel.) Brush 1 1/2 Tbsp. oil over crust.

Spread hummus over crust, leaving a 1-inch border. Scatter peppers, feta, olives and crushed red pepper over pizza. Drizzle remaining 1 1/2 Tbsp. oil over pizza.

Carefully slide pizza onto stone. Bake until crust is golden brown on edges and on bottom (lift an edge to check) and cheese is lightly browned, about 8 minutes. Transfer to a cutting board. Sprinkle onion slices over pizza. Let rest for a minute; slice and serve.
Total: 12 minutes
Are there any amazing 15 minute recipes for busy people we left out? Share your favorites in the comments, and if we like them, we'll add them to our next recipe post!
Source: https://www.conversational.com/best-15-minute-recipes-for-busy-people/
Publish Date: February 15, 2016 5:00 AM
---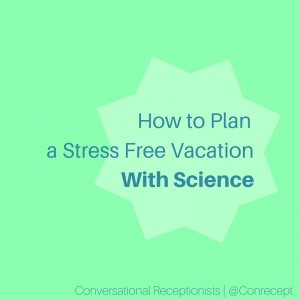 Feeling stressed? You're not alone.The American Psychological Association found that sixty percent of Americans rated work as a 'very or somewhat significant source of stress.' Family responsibilities and personal health concerns were also ranked as some of the most common sources of stress.
And while taking a vacation might sound like a nice way to relieve stress and get a fresh start when you return, we know that in reality, that's not usually the case.
In a study about happiness and energy levels at work, the Harvard Business Review found the most vacations actually stress us out. An interesting pattern developed in the study–the higher the stress level a person reported after their vacation, the lower their reported happiness levels and energy at work the following week.
But reports of low stress levels after other vacations were associated with higher happiness levels, and an increase in energy at work the following week. What was different about the two types of vacations? There were two main differences: The amount and depth of planning beforehand, and the destination's distance from home.
For the first time, it was understood that vacations themselves aren't a source of stress for us–lack of planning and repeated unexpected circumstances are. The highest happiness levels and resulting boost in productivity at work the following week occurred after people vacationed somewhere abroad, and when they put considerable time and effort into planning it.
How can you apply these findings to your next vacation? We'll outline the steps below.
Plan a stress free vacation
1. Leave the country
According to the study, the happiest and least-stressed participants were the international travelers who left the country to vacation abroad. Although these types of trips require more planning, they often provide the most interesting experiences.
2. Carefully manage the details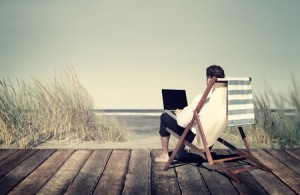 Don't leave things to chance on vacation. Most people don't want to carefully manage the details of their vacations because they're ready for a break from work and are already in the mindset of being on vacation.
Beforehand, take care of all the little things you can think of. If necessary, use a virtual receptionist to continue to take calls, messages, and appointments for you at work. Create a checklist or spreadsheet to track everything you'll need to pack, tasks you need to get done, a trip budget, etc. Become familiar with the area and things to do by looking at websites, reviews, and maps.
3. Plan a month or more in advance
Vacation planning isn't a time for spontaneity. Since you'll feel ready for your vacation long before it happens, it's better to plan everything at least one month in advance. You can get better hotel prices this way as well.
With at least a month between the start of your planning and the vacation itself, you'll have plenty of time to plan a stress free vacation.
4. Get an inside source of information
Those with the highest reported levels of happiness and productivity levels at work the following week after a vacation had something else in common.
They had an inside source of information about or in the country they traveled to, which meant less uncertainty and stress for them. That could be a friend who traveled there in the past, a hired guide, or volunteer local host.
Read next: Will a Live Answering Service Allow You to Relax on Vacation?
Will a Live Answering Service Allow you to Relax on Vacation?
Source: https://www.conversational.com/how-to-plan-a-stress-free-vacation-with-science/
Publish Date: February 15, 2016 5:00 AM
---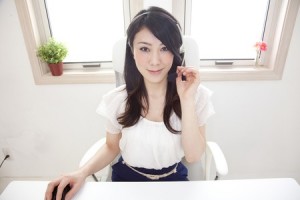 You might have wondered if having a full-time receptionist for your small business is necessary. It's not! But someone has to answer the phones or respond to customer inquiries. Your receptionist is the face your company presents to the world, whether it's over the phone, in person, or online.
Many small business owners admit to considering acting as their own receptionist if it would save money.
But does the time investing in answering phones, taking messages, transcribing voicemails, and organizing email inboxes actually somehow save you time or money? We'll explore that question in this post as we look at what's cheaper: A virtual receptionist or being your own receptionist.
Should you be your own receptionist or hire a virtual receptionist?
There are a few factors you have to consider here. First, how much work is involved? Can you handle answering calls efficiently while still taking care of business? What's your current business climate like? And finally, what do your finances have to say about this?
How much work is involved?
First, how many calls, messages, or appointment requests are you currently receiving?
Imagine receiving that amount of calls on your own, and needing to be available at all times to answer or respond. Does that sound impossible or practical for your business?
Can you handle it efficiently?
Second, do you realistically have the time to take those calls, messages, and appointments?
Do you have the time to transcribe voicemails, deliver messages, respond to emails, etc.? If you're already feeling pressed for time, the additional load of acting as your own receptionist may take too much of your attention away from the things that are most important for your business.
What's your business climate?
Third, what are things like at your business right now?
Are you entering or exiting a period of growth? Are you implementing any new strategies or building your team? All these aspects are important in figuring out if it would be cheaper to hire a virtual receptionist or be your own receptionist. You probably won't be able to "afford" to be your own receptionist if you're focusing on company growth–you won't have enough time to do the job properly, and hiring a virtual receptionist will ensure no leads go unanswered.
Time is money
Last, what are your finances saying?
Time is money. Don't think you have enough money to hire a virtual receptionist, but think you've got the time to take on the job duties? Check our pricing page. We offer 3 different levels of monthly plans so every business can find a plan that fits.
When you factor in the time you're spending answering phones, taking messages, and responding to emails while acting as your own receptionist, it's costing you more than it would to hire a virtual receptionist. Virtual receptionists will always add a professional touch to your company by answering the phone in a friendly, and helpful manner every time a customer calls.
The answer is clear: If your business is receiving any amount of calls or inquiries, it's cheaper to hire a virtual receptionist than it is to be your own receptionist.
Read next: 5 Biggest Myths About Small Business Loans
5 Biggest Myths About Small Business Loans
Source: https://www.conversational.com/whats-cheaper-a-virtual-receptionist-or-being-your-own-receptionist/
Publish Date: February 12, 2016 5:00 AM
---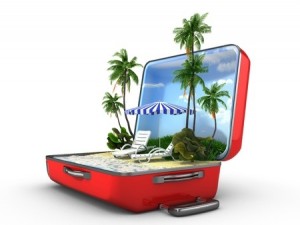 When business is flourishing and you are ready for a little R&R, it's time to consider how you will take the time off to enjoy a vacation. Most business owners struggle with taking a vacation because they realize they will spend the whole vacation feeling guilty and worried about business operations.
It's easy to plan the vacation and head to the airport, but it's not easy to enjoy yourself while you're there with temptations to check in or work from your trip. Your to-do list never seems to end, making a week or two week vacation seem impossible. When you feel that you always have to be the one to supervise or don't want to return to an overwhelmingly busy desk, you have to plan your trips extra carefully.
You have to pick the perfect time to go, communicate with others about your absence, turn your cell phone off while you're there, and do some prep work–like hiring a virtual assistant, setting up automatic replies, or blogging in advance. There are many tricks you can follow if you desperately need some R&R but are feeling guilty about the idea of a trip. Take a look at the best ways to take a guilt-free vacation from work.
Do some prep work
Who will run your blog while you're gone? Do you have someone to answer the phones? How will your clients know that you're unavailable? Taking the time to prepare for your trip will be the first step to enjoying a guilt-free time away. Set up an automatic response on emails and voicemail, so that your clients know not to expect to hear back from you anytime soon.
Make sure you advise an alternate number for clients to reach your business for assistance and, and let them know when you plan to return to the office. Hiring extra help may be the best way to feel at ease, as you'll know that calls are covered, emails are being handled, and social media is being managed. Hire a virtual assistant to help during the days you are gone and you may find that you want to keep them around for extra help more permanently.
If you blog in advance, you can schedule the blog posts to go out during your absence. It's a great way to keep your clients happy while you are not present to keep them engaged. Draft as many blog posts as you can in order to schedule them for the time you are away, and have some extra posts for when you return to a busy desk. This is great for sick days too, where you can spend the day resting rather than worrying about the blog post you need to write.
When do you want to travel?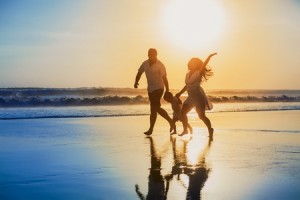 Think about the best time to travel when it comes to your business. What week can you take off that will make you a bit more guilt-free? Do you have a week each year that is definitely your vacation week, or do you have a week coming up with no meetings scheduled during the the slow season? Plan this out in advance to make sure you have plenty of time to prepare for it without feeling guilty about the time off.
Go mobile, or not
You may want to let people know your cell phone number in case they need to reach you for emergencies, but on the other hand, leaving your cell phone behind will allow you to forget about work for a week. If you bring your phone, you'll feel less guilty when it's not ringing knowing that your staff and clients have everything under control. If you don't bring your phone, you'll be able to really focus on being present and spending time with the people you're with. Consider if it's more important to be able to check your phone once per day or if you'd relax better knowing it's out of sight, out of mind.
For a longer break
If we're no longer talking about a short vacation where calls can go to voicemail or email can be set up to automated replies, you will need to consider a few additional measures. Taking a long break for things like maternity leave may require a bit more prep work.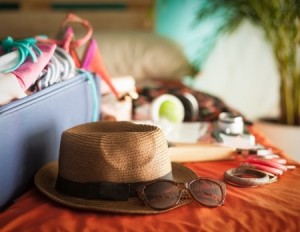 Make sure your important calls are being directed to your colleagues, or tell your clients in advance who they need to reach for help during your time away. In some cases, you may need to have your mobile phone number given out to make sure clients can reach you wherever you are. You may want to record a greeting message for your key contacts.
Be sure to schedule out many blog posts for your time away, have auto-responses on your email with details on who to reach and when you'll be back, and email your current clients while avoiding taking on new clients until you return. You'll want to finish up as many projects as you can before you go and be really communicative to your staff and clients about expectations during your absence.
If you're trying to enjoy a guilt-free absence, whether it's for the birth of your baby or a much-needed vacation, make sure you take the time to prepare for your absence by working on projects ahead of time, finishing up projects before you go, communicating with your clients, and working with your colleagues to make sure all of the work is under control while you're gone.
Source: https://www.conversational.com/how-to-take-a-guilt-free-vacation-from-your-business/
Publish Date: February 11, 2016 5:00 AM
---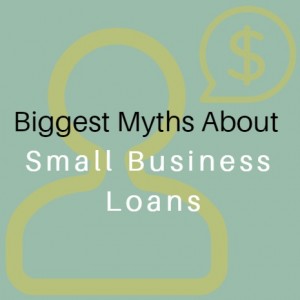 All financial planning and assistance methods, especially small business loans, are surrounded by myths and misleading information online.
Misinformation might even keep you, a small business owner, from seeking and receiving the financial help you need for your business.
Out of the countless myths about small business loans out there, we singled out 5 of the biggest and most well-known and debunked them one by one.
The biggest myths about small business loans
Myth #1: You need a perfect credit score to qualify.
This isn't true. Lenders do consider your credit score, both business and personal, to determine whether or not you qualify for a loan, and don't usually lend to people or businesses with low credit scores. It doesn't need to be perfect, but spend time improving the score to increase your chances in the future.
Today, lenders consider a larger picture of your business and personal financial patterns, not just the credit score. This includes cash flow statements, your company's revenue history, and other financial documents that can show the financial shape of your business more than a single score.
If you've faced rejection from several lenders and just can't get a loan with your credit score, you can seek out an alternative lender for a smaller loan.
You can also work to improve your credit score up to 100 points by:
Making all payments on time every month for at least 6 months
Using all lines of credit responsibly and judiciously
Myth #2: Small business loans are a last resort.
Small business loans aren't just for struggling businesses. Business owners seek out loans for expansions, add-ons, or simply difficult seasons when sales are low. Don't feel embarrassed to get your business the extra help it needs. It doesn't mean you're struggling to keep the business alive. It means you're invested in ensuring it's health!
The best time to prepare for a small business loan is not when it's the last resort. Think of it as insurance for your business. Do some research on small business loans and lenders and find out what the options are for your business. Then, if you ever need to take the option, you'll know exactly where to start.
Myth #3: You should always get your loan from a bank.
Yes, it's true that most small business loans are provided by banks. However, the statement "You should always get a loan from a bank" is a myth. There are literally thousands of alternative lenders in the United States that exist solely to cover the gaps that bank small business loans leave.
The Small Business Administration has a list of the top 100 most active SBA 7(a) lenders in the United States. Here are the top 10: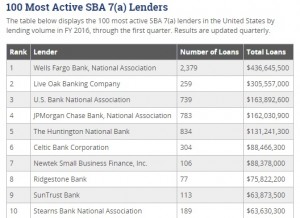 As you can see, the top lenders are banks because of the sheer amounts they lend out. It's worth researching alternative lenders to see who the best match is for your business' needs at the time.
Myth #4: It's a long time before you get your money.
It doesn't take long to get your money once the process begins! You can expect to get a response to your original small business loan application within 36 hours, and it usually doesn't take the full amount of time.
Some lenders offer expedited loan turnaround time specifically for "right-now" small business loan needs. If you need money right away, there is a lender available to make sure you get it. It's important to do your research to ensure you're working with accredited lenders that will treat you right.
Myth #5: Lenders don't give loans to new businesses.
It's a Catch 22 situation: Your business should be established and doing well to ensure you qualify for a small business loan, but you can't get your business off the ground without a loan in the first place. What are you supposed to do?
Even if you don't want to actually go the startup route and seek angel investment or investor funding, a startup loan is perfect for a new small business. A 'startup loan' requires no business credit history to qualify, and focuses more on your personal finance and credit history. If your credit score needs a boost, check above for the two steps to boosting your credit score up to 100 points.
Read next: Research This Before Taking Out a Business Loan
Research This Before Taking Out a Business Loan
Source: https://www.conversational.com/the-biggest-myths-about-small-business-loans/
Publish Date: February 11, 2016 5:00 AM
---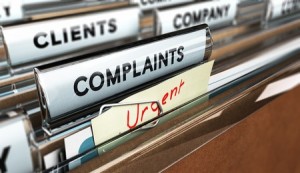 Do you struggle with customer complaints or simply want to be more prepared to handle them? What are the most common complaints among customers? When you are aware of these things and are educated on what to look for, it's easier to have smart strategies in place to deal with them.
Sometimes your customer service isn't about your services and products; sometimes it's about your response to complaints. While you can't please everybody and you can't always avoid complaints, you can at least be prepared for how you are going to handle them when they come up. Look at the most common customer complaints and the best ways to handle them so that if you run into a similar situation, you'll be prepared next time for damage control.
"I'm not happy with the product."
Sometimes customers want to complain about your product or service and feel unhappy with what they received in exchange for their hard-earned money. They feel that your product isn't meeting their standards and that it's simply not doing what they thought it would.
The first thing you should do is find out what his or her expectations were at the time of purchase to better understand what the problem is with their dissatisfaction. Perhaps your company told your customer something different than what is reality when it comes to your product or service's function. Your company must set realistic expectations in order to please your customers, so be sure that none of your staff members are over-promising to get a sale.
In most cases, your best bet is to offer a refund right away before the problem gets out of hand. In other cases, your customer may simply need a better explanation of the product's capabilities in case they were misinformed.
"Your competitor offered me a better deal."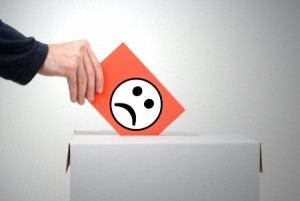 Do you ever hear a customer threaten to work with your competitor because he or she heard they can do something you are not offering? Sometimes it's as simple as a discounted price, and in other cases it could be something small like throwing in a free gift that enhanced the purchase.
Make sure you aren't losing customers over something small like this and instead, try to match your competitors. Your customers will appreciate that you didn't make them go to your competitor to get what they wanted from you.
You don't have to believe every customer, but if you find the request reasonable, make the decision based on good business sense and the possibility of gaining a loyal customer. It may be something that turns out to be a new standard for anyone that purchases that product or service in the future.
"I can't seem to get anyone to help me."
Sometimes your customers call in and end up getting transferred from person to person. They can't get anyone to actually help them because the wrong staff member answered or each person was too swamped to stop and hear the inquiry. Make sure your staff members are all trained to handle any situation in order to make sure anyone that answers the phone can be of assistance.
Make sure your staff knows to help customers rather than to put them on hold. You could lose a customer easily by making them feel ignored on the phone. Next time your customer says they have been transferred too much, apologize personally and make sure you take care them right away.
"Your employee was rude to me."
If your customer complains of a staff member acting rude, impatient, or nasty on the phone, it's a serious situation. Your customer is angry and frustrated at being mistreated after considering spending their hard-earned money with your brand. Make sure your customer service staff isn't tired and lacking patience by offering enough breaks, positive support, and rest. You may need to bring on more help and offer training. Your customers should be able to hear that a customer service rep is smiling on the other end.
"You didn't keep your promise."
If a customer complains that a promise wasn't kept, such as a return call or a product didn't deliver as promised, it's a difficult situation to fix. Your customer is going to lose trust for your company which means you need to do whatever it takes to show your customer that this one-time incident was an isolated event.
Every complaint should be heard, even if you struggle to fix it immediately, and your staff needs to keep their word. Make sure you keep promises realistic and rectify this situation right away. If your staff has over-promised on a product's performance, be sure to train better to make sure your staff is explaining the functionalist properly.
"I've been waiting forever and your company doesn't care about me."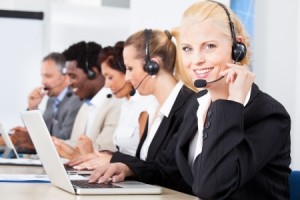 Has your customer complained about being neglected? When a customer complains that your company doesn't care about him or her, it's time to get to the bottom of things. Sometimes customers feel that you simply want to see how much money you can make off of them, rather than only suggesting the most important products for their individual need.
In other cases, your customer struggles to get through on the phone, to schedule appointments, or to get one-on-one attention in your store. Some customers may feel that they've been waiting forever or that a staff member was of no assistance. In fact, the number one complaint is that customers feel that a staff member doesn't seem to care, and you need to explain to your customer that you are going to do whatever it takes to make things right, especially by proving this through your actions.
When customers complain or you worry they might, you can make a plan of action ahead of time by looking through these common complaints and the best way to handle them. Being prepared will help you provide better customer service, which will lead to more loyalty, more sales and more profits.
Source: https://www.conversational.com/top-customer-complaints-and-how-to-solve-them/
Publish Date: February 9, 2016 5:00 AM
---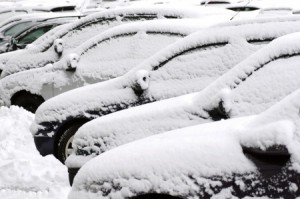 Winter storms are inevitable and small businesses know that sometimes there is nothing you can do about the interruption to the day. Whether you and your staff can't make it to the office or your customers are struggling to reach you, winter storms can make doing business impossible.
The best thing you can do is to prepare for interruptions by planning ahead and counting on one to happen. That way, you'll be prepared in the case that one does. Snow and ice storms can really hinder your ability to serve your customers. To make things more complicated, you also have to think about your own family. You may need to pick up groceries when a storm is supposed to be coming or find a way to stay warm if your home loses power.
When a winter storm is headed your way and you aren't sure whether or not you'll be able to service your customers–let alone keep your home full of food and heat– it's important to prepare for a possible interruption in advance. Take a look at these tips to prepare your business for a winter storm so that your reputation isn't affected and your customers can still communicate with you.
Talk to your clients
When you work with customers from all over the country, they may not be aware of the weather conditions where you are located. It's important to communicate in advance if there is any possibility of closing shop for any period of time.
Your customers will appreciate the notice and will understand if they struggle to get service during the time frame you advised about. Talk to your clients and plan on rescheduling appointments or consultations until the storm has passed in order to make sure they are informed. It's important to notify anyone that works with your brand about possible downtime.
Employee contact info
Make sure you have updated information on how to reach your staff. You need to be able to reach them in case business will be closed for the day. Keep in mind your staff's safety before deciding whether or not everyone should drive on hazardous roads to get to work. Can you work remotely from home for the day instead? Make sure you have your staff's home and cell phone numbers so that you can reach them for emergencies or to advise if the office will be closed.
A virtual receptionist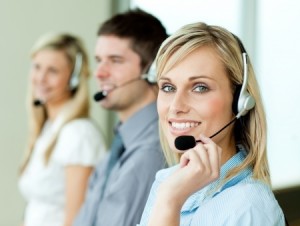 More than likely your customers will try to call in for questions, concerns, or to reschedule appointments. Although you may not be at the office, your customers may not have been informed. They will call to ask if their appointment is cancelled. This is especially true for a medical office!
Make sure you have a way for your customers to reach someone for questions or concerns, because even though the roads me be closed, the phone lines may still be up and running. Hiring a virtual receptionist service that can help for situations like these can be a lifesaver. Your clients will be able to call in and get the help they need without needing you to be at the office to answer phones.
This type of service comes in handy all year round, but especially during times when your staff can't be in the office. Your virtual receptionist can take the call when you can't, making sure your customers are served, your staff is safe, and your professional image stays intact. Try finding a virtual receptionist service with multiple office locations as well. This will ensure that their own weather or server issues don't get in the way of providing you excellent service!
Telecommute
As mentioned, it's a great idea to set up ways to be able to telecommute from home. Telecommuting happens when people work from home, given that the power is still on, in order to stay online without traveling the icy roads.
Talk to your staff in advance about the expectations and how things can get done from home–from having access to a cloud where files are kept to having important phone numbers available for making important calls. Make sure your staff has internet, computers, smart devices, and other equipment at home to do their job from home if needed.
Backup your data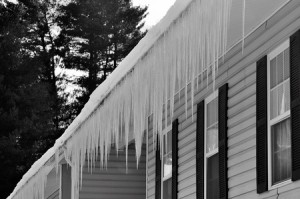 While you should be backing up your data on a regular basis anyways, make sure you really keep this in mind before a winter storm. A winter storm is Mother Nature's perfect chance to cause your business to take a serious hit and wipe out your data. Be sure to back everything up in case of a power outage that could cause you to lose your data with client information and business plans.
If a winter storm is inevitable in your area of the country each year, it's important to be prepared. When you run your business with the intention of a winter storm knocking out power and drivability, you go into the storm without breaking a sweat.
Get prepared now in case of a storm so that your staff can work from home, your virtual receptionist can take your customer's calls, and your data will be backed up in case of a loss.
Source: https://www.conversational.com/how-to-prepare-for-interruptions-from-a-winter-storm/
Publish Date: February 9, 2016 5:00 AM
---
National Inventor's Day was signed into declaration on February 11, 1983. President Ronald Reagan chose the date because it was Thomas Edison's birthday (He was born on February 11, 1847). Many consider Thomas Edison to have been the most prolific and famous inventor in American history. He held more than 1,000 patents for inventions, though his most famous invention by far was the light bulb.
What are we celebrating?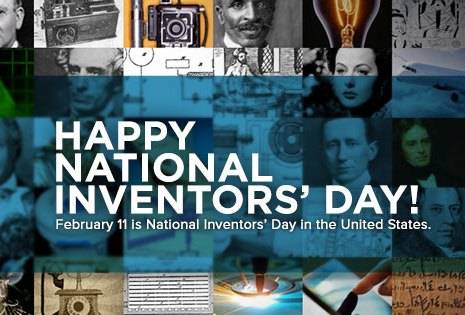 National Inventor's Day offers a time to honor and remember great inventors throughout history while appreciating the great inventors among us today.
Think about the amazing impact inventors have had on our society and the globe as a whole! Technological advances, environmentally-friendly products, medical processes and procedures–even cardboard speakers and pillows that always stay cool.
On February 11 each year, we celebrate not just the inventors themselves but the spirit of innovation that inspires their creations.
How can you celebrate National Inventor's Day?
On February 11, remember to do something unique to celebrate National Inventor's Day, like:
Make a list of your personal favorite or most-used inventions. How many of the inventors can you name?
Do a Google search for any cool products or devices that you'd like to know the creator of. Alternatively, just search "best inventions."
Reach out to any inventors you know and tell them Happy National Inventor's Day!
Share a quote from your favorite inventor on social media using the tag #NationalInventorsDay and tag any inventors you know.
Reflect on any "The Greatest Invention" essays you wrote as a child. Do you still agree with what you wrote about? (I wrote about bicycles being the greatest invention back in the 5th grade. I think my answer would be a little different today!)
Source: https://www.conversational.com/the-history-of-national-inventors-day-february-11/
Publish Date: February 8, 2016 5:00 AM
---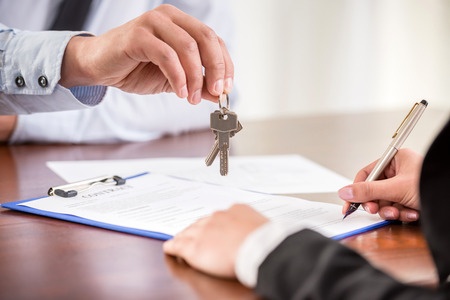 New and growing businesses spend a large portion of their finances leasing commercial property. A brick-and-mortar office is part of the game for non-virtual companies, and it's an expensive one. Commercial property leases must be negotiated to provide the best benefit for your company and workers. Here's what you should know about leasing commercial property for a small business or startup.
According to research by Realtor.org, commercial property rent has risen across the nation, and is projected to continue to increase over 2016 by 2.5-3.7%.
Some businesses won't be able to get into commercial property without a business loan, so be sure to do your research first and know the terms of each type of property agreement.
Defining the lease agreement
The first things you'll negotiate are the term and rent on your commercial property lease. Keep your specific needs in mind, but know that 1-2 year lease terms (with the option to renew) are best for small businesses.
Why do you want short terms with the option to renew? The property may be great for your business, but property owners can hike rent prices mid-lease, leaving you looking for another place to go. This is why you'll want to talk about the inevitable rent increases and develop a plan for managing them over the period of your lease. Expected increases are much more easily dealt with than unexpected increases.
Plus, so much can change for a business in a month, 6 months, or a year; it's impossible to make concrete, long-term plans for still-growing businesses. You never know where your business will take you next, so don't shackle yourself to one place!
Tips:
Schedule a consultation with a real estate lawyer to ensure you're covering all your bases.
Try working with a commercial real estate broker to help field negotiations with the property owner.
Figure out your expenses
Each month, you'll have a lease payment… But wait–there's more! You need to find out what expenses you'll be paying beyond the lease payment. Sometimes, commercial property owners or landlords include 'hidden fees' in the lease agreement (we told you you should consult with a real estate lawyer, right?). Those might include maintenance fees, Common Area Maintenance (CAM) fees, and more.
Tip:
Don't forget about the ongoing costs of utilities! They will more than likely be your responsibility to pay, so make sure you know exactly how the amount you owe is measured. Is your property individually metered or will you pay based on your square footage?
Plan for maintenance
Leasing commercial property is a little different from leasing or renting residential property. In many cases, the tenant (your business) is not responsible for all building maintenance or repairs.
That isn't to say that some areas of maintenance won't still fall under your realm of responsibility–SBA says that's often your HVAC system, plumbing, etc. Property maintenance is usually taken care of by the property owner or landlord, but make sure you know the expectations.
Really read your lease
This is another situation where a commercial real estate lawyer could be useful to you. Don't just scan the lease and sign. Have the attorney read over the lease with you. They can make sure you're in full understanding of the lease and reveal the meaning of any unclear clauses and "fine print."
Negotiate in your business' favor
It's smart to think about negotiating to add some clauses to your lease agreement that will work in your business' favor. If you're working with a real estate attorney on leasing commercial property, they can help tremendously with this step.
A sublease clause will enable you to sublet your commercial property to another business, should you decide to do so. Even if it's not in the cards for your business right now, it's smart to have the clause included just in case things change.
Putting this clause in place will ensure your landlord doesn't lease to your competitors. In this article about choosing a location for your business, we talked about reasons being close to your competitors is a bad idea.
If you're leasing property where there's an "anchor tenant"–a large business that brings in customers–you can ask to include a co-tenancy clause that allows you to break your lease should the anchor tenant close down or move out and is not replaced by another anchor business within a specified time range.
Source: https://www.conversational.com/a-guide-to-leasing-commercial-property/
Publish Date: February 5, 2016 5:00 AM
---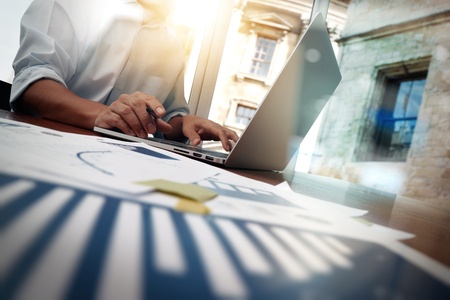 The second you know you need to borrow money for your small business or startup might not be the second your business is ready to borrow.
Before you approach a lender for a business loan, you need to ask yourself a few questions about your business, long-term plans, and current needs. You should ensure you have a clear plan of action and to guarantee a simple process. Taking out a business loan is a long and tedious process–do it right the first time and save yourself a headache.
Before Taking Out a Business Loan, Ask:
Where will you get the money?
Business lending options basically include:
Government-backed Small Business Administration (SBA) loan

Bank/Other financial institution loan

Merchant services provider cash advance

Alternative lender loan
Do some research on each type of loan to find out which best suits your needs. There are tons of resources online that allow you to compare and contrast lenders, which can simplify your search and help you get the clarity you need before approaching a lender.
What will you need the money for?
Be prepared to answer this for yourself, but especially for the lender.
Don't simply list the reasons you're thinking about taking out a business loan. Think about–and write down–your detailed 30-,60-, and 90-day plan of action for spending the money and using it to grow your business. Are you using the money to lease commercial property? Hire new employees? Build a new location? Expand your marketing team? Get detailed; that's what lenders want to hear.
When will you need the money?
Is this an immediate financial need, or something you're planning long-term that can be put on hold until you receive the funds?
Know when you'll need the money and communicate this clearly to your lender. When it comes to borrowing money, surprises are almost never a good thing.
When could you pay it back?
Part of taking out a business loan is paying it back. When could you pay the lender what you owe–and can you pay it back at all? What will your monthly payments be, and for what amount of time?
Keep the loan interest in mind when you consider this question, and be honest with yourself. You don't want to take out a loan that you will end up defaulting on!
How much money do you really need?
Based on the detailed plan you develop that details how you will use the money you borrow, you will need to determine how much money you need.
Don't ask for more than you need. It lessens your chance of being approved, and it increases the burden of repayment once that time comes. Be conservative but realistic in your calculations and estimations.
How long have you been in business?
Has your business been around for 6 weeks? 6 months? 6 days? Your answer will be important in a lender's decision to loan your business money, but being a new business doesn't necessarily dash your chances.
What's the current financial fitness of your business?
Once again, being honest with yourself is crucial here. The question is not "Will your business eventually be successful?" How are you doing financially right now? Is your financial situation relatively stable or completely chaotic? Lenders know you wouldn't be taking out a business loan if you were financially snug, but they want to know the story your books tell.
What could you put up as collateral for the loan?
Do you own assets that are worth enough money to act as collateral, should you default on your loan? You'll need to consider how you'll manage to put up collateral for your business loan, even though it's an unpleasant thought.
This exercise can help drive home the seriousness of the situation for many entrepreneurs. What are you willing to gamble your new business on?
Once you've answered these questions for yourself, you'll have a better idea of what type of loan you're best suited for and will know just what to say to your lender. Doing plenty of preparation beforehand will ensure you're not caught off-guard when you speak to a lender about borrowing money to start or grow your business.
Source: https://www.conversational.com/research-this-before-taking-out-business-loan/
Publish Date: February 5, 2016 5:00 AM
---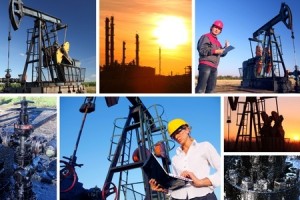 Do you feel overwhelmed some days trying to run an oil or gas business? When you are handling daily operations, you don't always have access or the ability to handle incoming calls. That is why many in the industry are starting to use an answering service that can help with the workload and keep from missing customer calls.
The last thing a business wants is to miss calls and potential business opportunities. It equates to missing out on income and the ability to maintain high levels of customer service. When you work in such a complicated industry, it's important that you are able to maintain a professional image and a great level of responsiveness with your callers. Take a look at why it might be time for you to hire an answering service for your oil or gas company.
Times when you may need the phone more than ever
Why is the phone so important to an oil and gas company? For starters, it's the way your customers are going to reach you, as well as government regulators, media outlets, and environmental watch groups.
In addition, you may have forgotten how important it is for your employees to have an easy way to reach you while out on the job. Having professionals answering your phones at all times can ensure that everyone gets a timely response, including employees who might have an urgent call to place.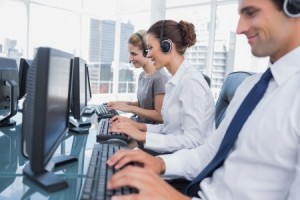 When it comes to your employee safety, having someone available to answer the phones is essential. An answering service with call experts can help you keep your staff safe by responding to urgent calls from your staff on the job. If your employee is working alone on a job, it's typically required by the government that the health and safety of the employee is protected by having a call center with a live operator at their disposal, in addition to email, voicemail, satellite devices, and SMS check in's.
If your staff member runs into an emergency, they need to have a call expert available to speak with so that a company official and dispatch service can be alerted immediately. In addition, while many employees are given alarms to alert of fumes, unlawful entry, or other threats, they may not always function well–making a call center more important than ever. They can be available as a backup option and to monitor your alarm systems.
What else can an answering service do for me?
When you are running a busy oil or gas company, there may not be much time available for you to watch the phones, check emails, or work on your marketing efforts. Answering services can help you with additional administrative tasks like these and they will save you money from hiring additional staff members.
Call centers handle all types of tasks for businesses and they work from their own, remote location which saves you from providing someone with a salary, benefits, a workspace, and a phone line. You'll see a return on investment when you no longer have to worry about full-time salaries, training costs, recruiting costs, and equipment for a new staff member.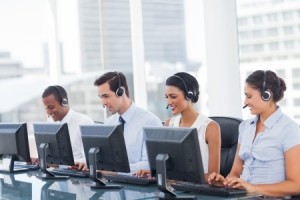 A reputable call center will need nothing more than a small learning curve to learn any customized options for your business' needs, and their service will cost much less than a full-time staff member would.
When you need someone to man the phones in case of emergencies, customer calls, media contacts, and otherwise, it makes more sense to bring in an answering service to help you with the workload than trying to handle it all yourself.
Bring in an answering service today to get commercial services you need, save your company money, and improve your operation's efficiency–all while keeping your employees safe and your business in compliance. It's the best investment you could make this year for your growing business.
Source: https://www.conversational.com/how-can-an-answering-service-benefit-an-oil-gas-company/
Publish Date: February 5, 2016 5:00 AM
Page: 1 | 2 | 3 | 4 | 5 | 6 | 7 | 8 | 9 | 10 | 11 | 12 | 13 | 14 | 15 | 16 | 17 | 18 | 19