Conversational - ContactCenterWorld.com Blog Page 19
Page: 1 | 2 | 3 | 4 | 5 | 6 | 7 | 8 | 9 | 10 | 11 | 12 | 13 | 14 | 15 | 16 | 17 | 18 | 19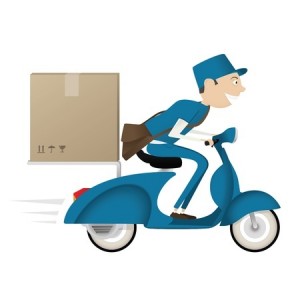 Virtual receptionists are a great addition to any business, and courier companies are no exception. Any business owner or manager should consider bringing on the extra help regardless of your current level of customers. Virtual receptionists work to improve a brand's professional image, help with all of the incoming calls, and help with other tasks that make the daily operations more efficient.
When you are regularly on-the-go and away from your desk, it's only logical to have someone pick up the slack of the administrative duties. From answering your incoming calls to updating your social media accounts, take a look at what virtual receptionists can do and why your courier company will benefit from the extra help.
The Status of the Courier Industry
Currently, the courier industry is picking up steam because the world of online ordering is growing faster than ever. Many of these courier companies can't keep up with the unexpected growth and find themselves with an overwhelmed staff. For any company that experiences unpredictable variations in demand, the smartest decision you can make is to bring on reliable help that can be ready regardless of the number of clients you are currently servicing.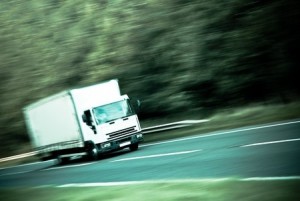 That is why a virtual receptionist is becoming so important for many courier companies; they can easily meet your flexible needs. If you simply need someone to take calls during lunch breaks, after hours, or during a busier time of day, they can work with you to meet these needs. They can also help with extra tasks you never have time for, such as sorting through your inbox, engaging your customers on social media, and scheduling your appointments.
If you tend to get busier during a certain holiday season or other times of the year, virtual receptionists are great because you can have them work longer hours as needed. Courier companies are finding that this extra help is really beneficial. When you are constantly running around in your vehicle and in the office, it's important to have professionals to help with the phone lines around the clock.
You shouldn't have to spend your day waiting by the phone for appointments when you have drives to make. This is why virtual receptionists handle your calls while ensuring they never drop the ball when it comes to your brand's professional image.
Other great benefits of this service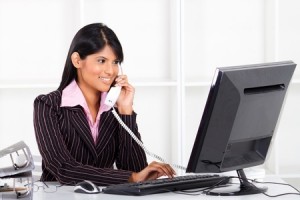 In addition to the reasonable rates of virtual receptionists, you'll find that your company saves money by avoiding hiring additional full-time staff members for the same purpose. Virtual receptionists are much more affordable than staff members because you are only paying for the hours you need and the services you need, rather than a full-time employee with a salary, benefits, a workspace, and other resources.
You can increase or decrease the hours you need at any point with a virtual receptionist. You'll also be more likely to ensure that prospective customers want to do business with you, because they won't have their calls missed and they will work with a professional voice on the other end every time they contact you. It's easy to have your virtual receptionist help you with customer service needs, such as scheduling appointments, sorting your inbox for prospective customer requests, and answering questions and concerns on social media from your customers.
You are already handling so many orders on the phone, online, and in-person. Being overwhelmed and understaffed can be stressful for any business, but a virtual receptionist can help take some of the burden off while not affecting your payroll or taking up a desk or phone line. They work from their own remote location and there are multiple representatives to assist when the phone lines are ringing off the hook.
When you need that extra help to make sure your courier company can run smoothly, the easiest way to do this is to bring on a virtual receptionist service. It will save you money, help you make more money, improve your brand's image, and allow you to do the work you need to do on a daily basis without feeling like you are neglecting your customers.
Source: https://www.conversational.com/how-can-a-courier-company-benefit-from-a-virtual-receptionist/
Publish Date: February 4, 2016 5:00 AM
---
People of all types, all over the world enjoy a good cup of coffee, but maybe none so much as highly creative people. The free-thinkers, creators, and innovators among us become accustomed to (and perhaps dependent on) the enticing aroma and flavor of freshly brewed coffee more easily than most. It's fuel for the day. It provides the kickstart needed to get going.
But why do creative types like to drink coffee so much? What makes the drink so irresistible to the easily bored?
Messy minds drink coffee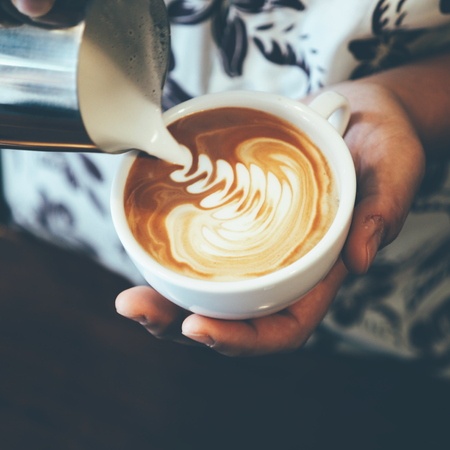 Creative minds are messy minds, according to Scientific American's Scott Kaufman. Although creative people do really well with coming up with ideas, putting a project together, and bringing in results, the path to getting there is a messy one.
Scientists think the stimulation coffee (caffeine) offers is part of the reason creative people so enthusiastically drink it. The jolt that caffeine provides gives the drinker short-term elevated motivation and drive. Their initiative suddenly leaps through the roof, and they're able to generate a lot of ideas, plans, or complete routine tasks that normally bore them.
Creative people seem to drink coffee to make themselves more productive.
Coffee and the creative process
That's because coffee has been shown to lift the 3 most common barriers to the creative process: Lack of initiative, lack of commitment, and self-doubt. And as the Atlantic outlined in their story on caffeine, the substance seems to help diminish all three barriers, in a way, opening the "creative floodgates."
With benefits like a loss of inhibitions, an improved ability to focus, temporary stimulation, and a rise in productivity, creative people stand to benefit from drinking coffee by staying on track during the creative process and ultimately, getting more done.
Other stimulants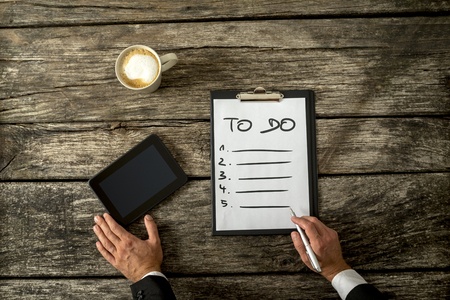 Other options for creative people who don't drink coffee and are hyperactive or unable to focus are not as benign. Many people complain that pharmaceutical stimulants like Adderall make them feel too focused–hyper-focused on tiny, minute details, objects, or decisions that normally wouldn't demand so much thought, like what clothes to wear or where you should eat dinner.
Unlike drinking coffee, taking prescription stimulants goes beyond providing a temporary boost and turns users into worker bees, not innovative creatives. But why is the effect different?
The moments of inspiration that hit creative people are often serendipitous. An idea might occur in the shower, while watching TV, falling asleep–anywhere your mind isn't 100% at attention and focusing. The overstimulated mind, then, just isn't able to wander and therefore isn't conducive to the creative process. The brain has to be stimulated just the right amount to boost productivity.
Productivity and caffeine
But does that make creatives who drink coffee more likely to deliver sloppy work done quickly or while stimulated? No, it does the opposite–unless they're drinking too much coffee, that is.
Drinking moderate amounts of caffeine is correlated with rises in productivity and quality of work. Over-caffeination, on the other hand, can cause problems like cardiac issues, erratic behavior, hyper-vigilance, and insomnia–and those always spell trouble for productivity at work.
Most people can drink coffee each day and feel no negative side effects. Moderation is key for all coffee drinkers, and it's important to remember that caffeine is a drug, able to impair our functioning. Caffeine intoxication and caffeine withdrawal are listed in the DSM as "psychiatric disorders" if they get in the way of your everyday life.
Woody Allen once said "80 percent of success is showing up." If drinking coffee in moderation helps you show up, be creative, get work done, and feel good about it, then we say brew on.
Source: https://www.conversational.com/why-are-creative-people-more-likely-drink-coffee/
Publish Date: February 4, 2016 5:00 AM
---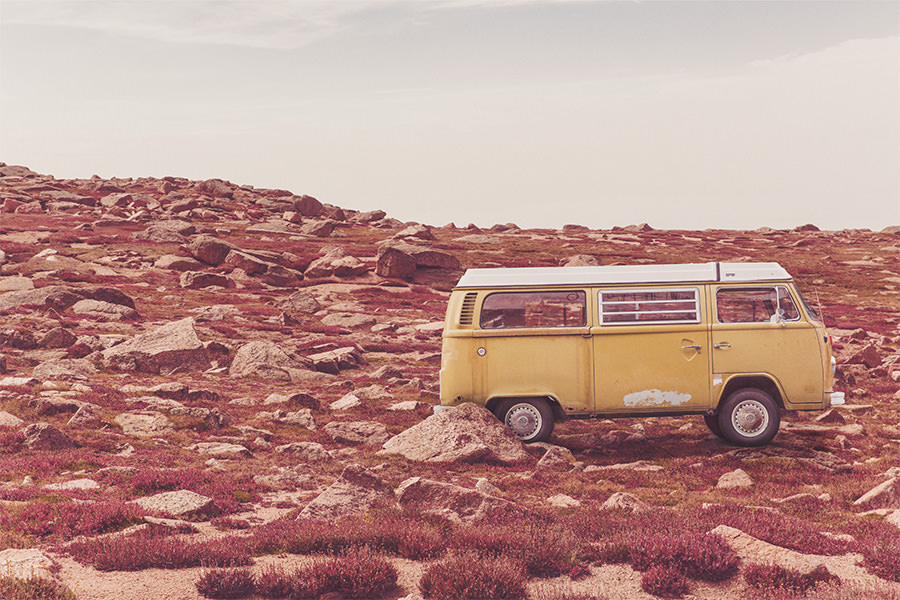 Photography and web design go hand in hand. When you're searching for amazing free stock photos, it's hard to sift through all the junk to find the treasure. We've seen a million images of suit-clad gentlemen shaking hands, looking frazzled, or pointing to charts that seem to go up infinitely, and we're all pretty tired of them.
The folks at the websites you'll see below must've been tired of it, too, because they've provided beautiful, easy-to-use websites with tons of unique, modern, and breath-taking stock photos. We did the curation for you. So without further delay, here are the best free stock photography websites!
10 Places to Find Free Stock Photos
1.
Gratisography
Gratisography provides beautiful, free high-res images for personal or commercial use. The site adds new pictures each week. All photos on the site are free from copyright restrictions (read: no attribution required). Ryan McGuire of Bells Design is the photographer and brains behind the site.
All images free? Yes
Search images? Yes
Attribution required? No
2.
SuperFamous
Dutch artist Folkert Gorter and his graphic-design peers at SuperFamous curate this collection of incredibly high-resolution images, perfect for use in website design or as desktop backgrounds. The Superfamous Images are available under the conditions of a Creative Commons Attribution 3.0 license. You can use the work for your own purposes (as long as photo credit is provided).
Search images? No
Attribution required? Yes
All images free? Yes
3.
StockSnap.io
Stocksnap.io has a spectacular selection of free, high-res stock photos. The search feature here is advanced, so you can find the exact photo you need quickly. Views and downloads are tracked, so you can browse through the most popular images easily. Hundreds of new photos are added each week. No attribution required under CC public domain.
All images free? Yes
Search images? Yes
Attribution required? No
4.
Unsplash
Unsplash has tons of amazing free, high resolution landscape stock photos. The website adds 10 new photos every 10 days, so the selection is always fresh. The site is browse-able, not searchable. Photo attribution required.
All images free? Yes
Search images? No
Attribution required? Yes
5.
Pixabay
Pixabay is a great place to start looking for free stock photos. Most images here don't require attribution, but some do, so make sure to double check before using. Images are searchable. This site doesn't have as much selection as others, and there are a lot of clip art and vector images here. You can choose to leave those out in search.
All images free? Yes
Search images? Yes
Attribution required? No, for almost all images
6.
Splitshire
Web designer Daniel Nanescu is responsible for this collection of stock photos. He offers the images for free and doesn't require attribution for personal or commercial use. Search by category or keyword.
All images free? Yes
Search images? Yes
Attribution required? No
7.
MorgueFile
MorgueFile curates wonderful stock photos for personal or commercial use. All photos are high resolution images and free. A wide variety of subject matter is available here.
Wondering why it's called MorgueFile? "A MorgueFile is a place to keep post production materials for use of reference, an inactive job file. This morgueFile contains free high resolution digital stock photography for either corporate or public use."
All images free? Yes
Search images? No
Attribution required? No
8.
LittleVisuals
LittleVisuals isn't what it once was, but offers a great selection of hand-curated stock images. Nic, the owner of the site, passed away, so new photos are no longer added. However, all photos that have been posted are now released under the creative commons license public domain dedication.
All images free? Yes
Search images? No
Attribution required? No
9.
Death to Stock Photos
Death to Stock Photos works a little differently than other sites on our list. Each month, DTSP will deliver a photo pack with 10 new custom-curated photos right to your inbox. They use their own license, and details are on their website.
All images free? No
Search images? Yes
Attribution required? Yes
10.
GetRefe
This is a great site to find landscape and architecture stock photos. You won't find categories or search here, but the images themselves are gorgeous and unique. They are all taken by a string of photographers traveling throughout Europe.
All images free? Yes
Search images? No
Attribution required? No
Read next: 6 Quizzes for Entrepreneurs
6 Interesting & Unique Quizzes for Entrepreneurs
Source: https://www.conversational.com/10-sites-amazing-free-stock-photos/
Publish Date: February 4, 2016 5:00 AM
---
Why customer loyalty matters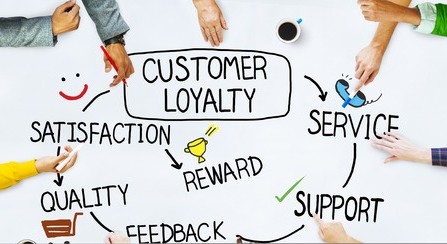 Business owners sometimes say that getting customers is one of the hardest parts of business.
Landing customers can be difficult, and keeping them around can be even harder. We know that offering good customer service is important, but that's not enough anymore.
A recent Forrester report stated that nearly 95% of businesses–your competitors–said their number one priority this year is providing a great customer experience. With that many companies providing grade-A customer service, how can a small business or startup even hope to stand out?
By winning loyal customers, of course!
Customer loyalty is defined as "A buyer's preference for doing business with a particular business establishment." It's the relationship between a satisfied patron and the business establishment she frequents. It can also be the relationship between a satisfied patron and the ice cream shop he comes to once each year when he visits his mother.
Customer loyalty goes beyond just enjoying the services or products a business offers. It's enjoying them so much you'll promote them, go out of your way to seek them, or attach them to your best memories.
Sounds great, right? But how does customer loyalty actually boost your business? Why does customer loyalty matter?
What does customer loyalty do for you?
Customer loyalty doesn't come easily, so why should you work to earn it? How can it help your business? There are 5 main reasons increasing customer loyalty is the cure-all for any business or startup.
1. Loyal customers spread the word about your business.
Word of mouth marketing is real, and it works–we trust people we know when they recommend a service or company to us. Loyal customers truly believe in your company, and they're not shy about sharing its greatness with anyone who will listen. This is undeniably a benefit for your business.
An example of word of mouth marketing:
My mother used to go to the farmer's market on weekends. A friend of hers sold his produce there. She would buy a few things, and he would give her free fruits, vegetables, honey, jams, and preserves each week. I remember thinking "How is this a good idea for the man? He's giving his items away for free every week."
What I didn't realize was that she would cut his hair at no charge every week, and rave about his watermelons, apple butter, and pink girl tomatoes to the hundreds of women at her beauty salon. She became one of his greatest tools for spreading the word about his business.
She was a loyal customer of his, and she showed her loyalty by actively promoting his products on a regular basis. He, in turn, was a loyal customer of hers, never going to another barber or stylist for his haircut.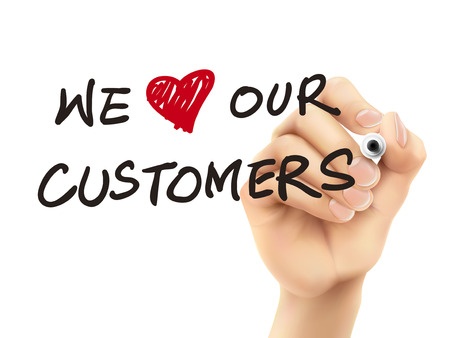 2. Loyal customers stick with you no matter what.
If a customer has given you their loyalty, they stick around. They don't visit your coffee shop a few times then stop, or visit your website for supplies every month and suddenly jump ship.
Because they like what's at the core of your company, loyal customers will stay with you when times are hard or things are unsure.
Even if something goes wrong, loyal customers are more likely to give you the benefit of the doubt and stay true to your business.
3. Loyal customers come back more often.
Sometimes, loyal customers use a business more often than they logically need to, just to support the company.
If there's a need for baked goods and you're a loyal customer to the bakery down the street, you're going to come to the bakery for any and every baked good need you have. You'll find yourself on a first name basis with many of the employees. That's the essence of the loyal customer-business relationship, and part of why customer loyalty matters.
4. Loyal customers can act as your focus group.
Who answers surveys or responds to social media posts requesting opinions? Your loyal customers. They don't mind taking a moment of their time to share insight or opinions with you if they think it will help the company. Why? Because they love the company and don't want it to go away! Keeping loyal customers around gives you a built-in focus group.
5. Loyal customers will always take your side.
Every person is faced with situations where they can't or don't use the company of their choice: There are only McDonald's at this exit. This company I don't love is having a major sale. I usually use Buffer, but this position uses Hootsuite.
However, when it comes down to it, loyal customers will take your side. What Big Mac lover has ever sung the praises of the Whopper? Even though there are always scenarios in which we won't be able to use our favorite businesses, we're always ready to take their side. That gives your business a competitive advantage.
Customer loyalty matters. Making customers loyal to your business helps with word of mouth marketing, customer retention, rate of patronage, feedback, and competitive advantages. How are you working to make your customers loyal? How are you working to be loyal to your customers?
Read next:
How Can You Rekindle Love from Your Customers?
Source: https://www.conversational.com/why-customer-loyalty-matters/
Publish Date: February 3, 2016 5:00 AM
---
There are a lot of reasons small businesses opt for a virtual office over a brick-and-mortar location. Whether you're short on cash, only working on your business part time, or just starting out, follow these steps to set up your virtual office and begin doing business from, well, anywhere.
What is a virtual office?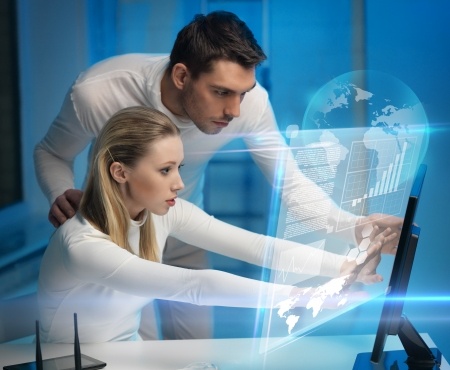 A virtual office provides a mailing address for your business or startup without requiring you to rent or lease a building to do so. Some virtual offices, called coworking spaces, allow you to rent a desk, private office, or meeting/board room, so you can impress potential clients with your space when the need arises.
Small business owners and startup founders who elect to use a virtual office often opt for a virtual receptionist as well. Virtual receptionists take care of all incoming phone calls, emails, appointments, meeting schedules, and more.
However, virtual receptionists located onsite at coworking spaces are typically not recommended. They tend to offer a limited range of services. For example, some companies charge a $3 'delivery fee' each time a virtual receptionist delivers your email or phone messages to you. Conversational Receptionists never charge additional fees outside of your low monthly plan cost.
Set up a virtual office for a small business
1. Decide who you want to work with
Make sure you're clear on who you'll need to hire to handle some of the workload. You might be able to do it alone, but why would you?
Hire some help–if you're not ready to look at hiring someone full time, just start with a virtual receptionist to handle the "virtual storefront" while you handle the business yourself. It's one of the simplest working arrangements there is.
2. Get a physical mailing address.
You might never come near your physical address, but you'll need a mailing address to give your company a professional way to receive mail. Many businesses offer these services, but we really like NYmail.com because they provide 5th Avenue, NYC business mailing addresses for $20/month.

Tip: Make sure the company you select doesn't charge additional costs for mail pickup!
3. Consider coworking.
If you're looking to work in close proximity to other professionals, entrepreneurs, and executives in your area, you might consider coworking. In a coworking space, you can choose to work alone, in a public area, a meeting room with a team, or in a soundproof booth.
The coworking space will charge a certain amount for a mailing address for your business to use, and you can choose how often you'll want to use your 'desk' or office. This is a bit different from a fully virtual office because you're actually going somewhere to work, although you don't have to rent or lease an office building! It can also provide networking benefits with other professionals in your area.

That's it. Once you've hired your help, secured an address, and decided if you'll try coworking or working alone, setting up your virtual office is no problem. Technology makes it easier than ever to get started while making money in your small business!
Source: https://www.conversational.com/how-to-set-up-a-virtual-office-for-a-small-business/
Publish Date: February 2, 2016 5:00 AM
---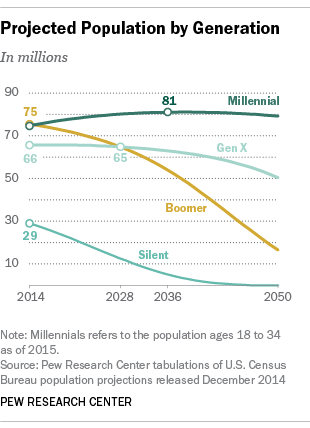 Young professionals across the country are looking for a place to live that is fulfilling on several levels. They want a city that has plenty of other people ages 25-34. They are also looking for lots of new people moving in, low crime, affordable rent, employment opportunities, high ethnic diversity, and a variety of coffee shops, bars, and restaurants.
Additionally, the number of 'Millennials' is expected to overtake Baby Boomers for the first time this year. With more young professionals looking for the best city to call home, competition in popular cities will increase and good real estate will go fast.
Some cities are perfect for rising executives, business owners, and entrepreneurs. Here's a list of the 15 best cities for young professionals, according to data from Niche:
Best Cities for Young Professionals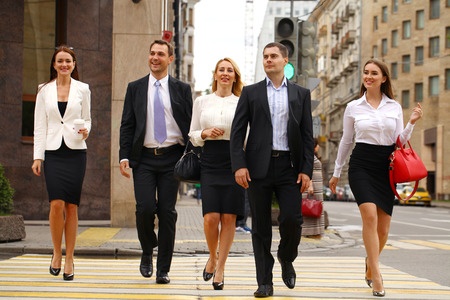 Professionals between the ages of 25-34 use unique criteria when evaluating a city they might choose to settle in. As you'll see below, the top cities in the U.S. for young professionals differ in Millennial population, unemployment rate, median rent, and the rate of new young professionals moving in.
For example, while Berkeley has the lowest percentage of population ages 25-34 (17%), it has a relatively high rate of population ages 25-34 moving in (4.3%) and a low unemployment rate.
These are the top 15 best cities for young professionals:
1. Cambridge, MA
Population ages 25-34: 27.7%
New Millennials: 6.9%
Unemployment Rate: 4.4%
Median Rent: $1612/mo
2. Manhattan, NY
Population ages 25-34: 22.1%
New Millennials: 3.1%
Unemployment Rate: 5.7%
Median Rent: $1442/mo
3. Alexandria, VA
Population ages 25-34: 24.4%
New Millennials: 6.2%
Unemployment Rate: 3.6%
Median Rent: $1501/mo
4. San Francisco, CA
Population ages 25-34: 21.5%
New Millennials: 3.1%
Unemployment Rate: 5.2%
Median Rent: $1488/mo
5. Jersey City, NJ
Population ages 25-34: 22.8%
New Millennials: 3.4%
Unemployment Rate: 7.3%
Median Rent: $1174/mo
6. Seattle, WA
Population ages 25-34: 27.7%
New Millennials: 6.9%
Unemployment Rate: 4.4%
Median Rent: $1612/mo
7. Washington, D.C.
Population ages 25-34: 21.5%
New Millennials: 3.4%
Unemployment Rate: 7%
Median Rent: $1242/mo
8. Berkeley, CA
Population ages 25-34: 17%
New Millennials: 4.3%
Unemployment Rate: 4.1%
Median Rent: $1298/mo
9. Boston, MA
Population ages 25-34: 21.5%
New Millennials: 3.6%
Unemployment Rate: 7.2%
Median Rent: $1281/mo
10. New York City, NY
Population ages 25-34: 17.3%
New Millennials: 1.6%
Unemployment Rate: 6.1%
Median Rent: $1200/mo
11. Denver, CO
Population ages 25-34: 21.2%
New Millennials: 4.2%
Unemployment Rate: 6%
Median Rent: $883/mo
12. Minneapolis, MN
Population ages 25-34: 21.3%
New Millennials: 2.9%
Unemployment Rate: 6.9%
Median Rent: $836/mo
13. Ann Arbor, MI
Population ages 25-34: 17.2%
New Millennials: 4.2%
Unemployment Rate: 4.4%
Median Rent: $1008/mo
14. Brooklyn, NY
Population ages 25-34: 17.3%
New Millennials: 1.4%
Unemployment Rate: 5.9%
Median Rent: $1149/mo
15. Sunnyvale, CA
Population ages 25-34: 20.4%
New Millennials: 3.3%
Unemployment Rate: 5.5%
Median Rent: $1606/mo
Interested in the methodology?
Originally, this study looked at 232 cities. Of those cities, the top 100 best cities for young professionals were ranked. In this post, we'll feature the top 15 cities.
The cities on this list were determined using several factors to measure their desirability to the 25-34 age group. The measurement factors of desirability include:
| Factor | Description | Source | Weight |
| --- | --- | --- | --- |
| Easiest Commute Grade | Niche's Easiest Commute Grade, which incorporates statistics that capture how easy it is to get around the area. | Niche Grade | 15% |
| Residents 25-34 Years Old | Percentage of residents between the ages of 25 and 34. | U.S. Census | 15% |
| Crime & Safety Grade | Niche's Crime & Safety Grade, which incorporates statistics that capture a location's general safety. | Niche Grade | 10% |
| Millennial Newcomers | The percent of residents between the ages of 25 and 34, who moved into the area within the last year. | U.S. Census | 10% |
| Unemployment Rate | Percentage of residents who are unemployed. | U.S. Census | 10% |
| Access to Bars | A measure of both the proximity (per square mile) and the availability (per capita) of bars and similar establishments. | U.S. Census | 7.5% |
| Access to Restaurants | A measure of both the proximity (per square mile) and the availability (per capita) of Full-Service Restaurants. | U.S. Census | 7.5% |
| Access to Coffee Shops | A measure of both the proximity (per square mile) and the availability (per capita) of Coffee Shops and similar establishments. | U.S. Census | 5% |
| Median Rent | The median rent for an area. | U.S. Census | 5% |
| Percent Change in Employees | The percent change in the number of employed individuals from 2009 (end of the recession) to 2012. | U.S. Census | 5% |
| Rent to Income Ratio | The ratio of the median monthly rent to the median monthly individual income. | U.S. Census | 5% |
| Higher Education Rate | Percentage of residents who have received a bachelor's degree or higher. | U.S. Census | 2.5% |
| Resident Diversity – Most Represented Ethnicity | Percentage of residents belonging to the most represented ethnicity (lower is better). Data from Local.Niche.com | U.S. Census | 2.5% |
Source: https://www.conversational.com/top-15-best-cities-for-young-professionals/
Publish Date: February 2, 2016 5:00 AM
---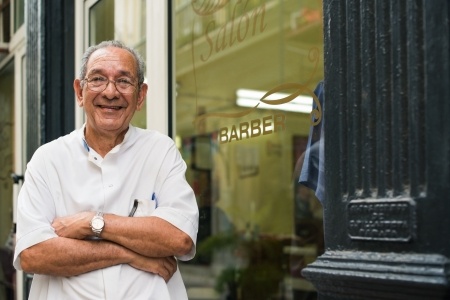 If you're a small business owner, you're a member of an exclusive tribe of hard-working, motivated individuals who make a huge impact on the nation. Small businesses and small business franchises provide jobs, increase sales, and are a significant part of our economy.
We're all connected to small business somehow. Small business might be just that–small–but the effects of each business are far-reaching and accumulate to produce big results.
Small business is changing the way we do business in the United States. Here's how.
Small Business and the Economy
The easiest way to show how important small businesses are to the nation is through statistics. The small business numbers might surprise or even shock you.
American small businesses occupy up to 50% of all commercial space in the United States. That's an estimated 34 billion square feet.
There are about 28 million small businesses in America.
Those 28 million businesses account for more than half (54%) of all sales in the United States.
Those same 28 million businesses provide more than half (55%) of all jobs in the United States.
There are 600,000+ franchised small businesses that account for 40% of all retail sales and more than 8 million jobs in the United States.
And this trend is nothing new–small businesses have provided 66% of all new jobs since the 1970s.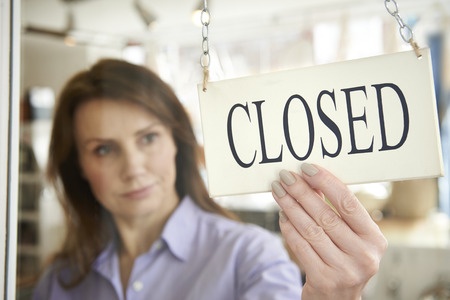 Did you know small business was this integral to our economy? Let's put this into perspective. If all small businesses were to suddenly disappear or go under, here's what we'd be left with:
Half of our commercial space would suddenly be empty.
Our national sales would be cut in half.
We'd lose more than half of our nation's jobs, leaving millions unemployed.
It helps to look at it from this perspective. We can see that small business has been a driving force of the national economy for decades.
But what can we expect in the future? Will small businesses continue to be an integral part of the American economy? The statistics say: Absolutely.
Staying Power?
To predict the future, we look to the past. What have the overarching trends been? What does the graph look like over the last several years? We know that small business isn't going anywhere anytime soon. Forget "too big to fail." Think "Too small to fail!"
Take a look at these numbers:
The sheer number of small businesses is up 49% since 1982.
Small businesses have added more than 8 million new jobs since 1990.
Big business has eliminated nearly 4 million jobs in the same time period.
Providing jobs, boosting national sales, renting or owning huge amounts of commercial space–small businesses do more than their part to keep our country afloat. These statistics show they'll only continue to do so, and as more businesses pop up each day, on a bigger scale. To all the small business owners out there: We salute you.
Are you a business owner looking for a low-cost way to manage your phone calls, emails, and customer inquiries? Check us out for virtual receptionists, live chat support for your website, and more!
Virtual Receptionist Pricing
Source: https://www.conversational.com/the-u-s-economy-would-fall-apart-without-small-business/
Publish Date: February 1, 2016 5:00 AM
---
Buy a house or start a business? Which comes first?
Two of the biggest decisions in our lives are when we decide to buy a house or start a business. Sometimes we are unsure which milestone we should take care of first, and we might feel torn between building a company and buying a home. We're going to come right out and say it: If you've got the funds to do so, building your business first is always better.
Below is an excerpt from an article by K. Mathias on Create My Independence:
"I'm 28 years old. I've been with the same employer for over 5 years, make an above average salary and I don't plan on leaving the area in the next 5 years. I also am debt free and have 20% of a potential home's purchase price in the bank on top of a healthy 6 month emergency fund. My point? I could buy a house tomorrow if I wanted to. Instead, I rent and don't plan on changing that anytime soon. What if you were in my position? Would you continue to rent or buy? I'm betting many of you would buy, wouldn't you?"
He goes on to explain that the reasons for building a business before you buy a house are as follows:
Waiting could enable you to buy the house in cash
Buy a house or start a business? If you have enough money for a down payment on a house right now, you've got enough to start building a business that you're passionate about. Invest in your business now, trusting that smart investments will always pay off later and enable you to make a large purchase, like a home.
By the time you're bringing in money and have enough saved to buy the house in cash, you'll probably have a better idea of where you want to put down roots and buy your home.
The house can become a drain on income, making you 'house poor'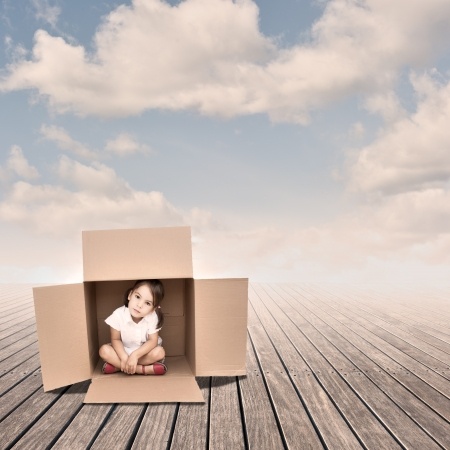 Being 'house poor' is owning a beautiful, expensive home–or just one that you can't afford–and spending most of your income each month on rent, maintenance, repair issues, upkeep, and more. In this case, you might not always have enough money left over to cover other expenses, like gas or groceries.
You can avoid this problem by buying a house later, when your income is steadier and higher. If you are buying a house now, be sure to stick within your price range. Living in a home you can't afford will only cause you financial headaches each month.
Home ownership isn't the best place to invest
If high investment returns are what you're looking for, home ownership is not the avenue to go down. Depending on where you live and the state of the real estate market locally and nationwide, owning a home can (at worst) offer low or nonexistent returns, especially in a housing market crash.
In the best case scenario, you jump on a housing boom and manage to come away with a nice profit, but this is the exception to the rule.
Costs more than renting: Maintenance, decoration, utilities, etc.
It's often argued that owning a home is cheaper than renting, but that's not true in the long run. A 30 year mortgage may look like its cheaper than renting in the long-run (for example, rent=$1200/month, mortgage=$800/month). This can be deceptive, however, because owning a home comes with the added costs of home maintenance and upkeep, interior and exterior decoration, routine and major repairs, etc.
You're stuck until you sell
If you're interested in, planning on, or already engaged in starting a business, you need to be sure that your location is really where you want to stay before you buy a home. A few more years in business will give you a better idea of where your location should be.
The worst position to be in is to purchase a new home just to find the perfect location for your business is in another state. You're then stuck in that home until you manage to sell your house, which is a long and tedious process. When you're considering whether to buy a house or start a business first, you're better off building the business first and buying the home after you're sure you want to be rooted somewhere.
Source: https://www.conversational.com/buy-house-or-start-business-first/
Publish Date: February 1, 2016 5:00 AM
---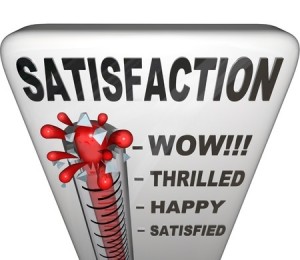 Every new year comes with changes that your business will need to adapt to. In the long run, most of the changes can be beneficial. This year should be the year to focus on how you can improve your customer service department.
There are a few customer service changes this year that can't be ignored. With smarter customers that appreciate convenience, it's the year to set up your social media accounts and make your company website compatible with smart phones. Other trends can vary from mailing thank you notes to adding self-service options. Here are a few of our favorite trends that you can incorporate into your plans.
Self-service
Customers absolutely love being able to serve themselves, from self-checkout lanes to Frequently Asked Questions on a website. It's time to provide self-service opportunities to your customers when it comes to your call and support centers, your website, and more.
The first step is to set up an FAQ page with all of the questions you usually get from customers. This will provide your newer customers with easy answers to their questions. Add to the list as new questions come up to keep it growing and relevant. Next, you should start posting videos to your website when it may be beneficial to your customers. These can include "how to's" on using your products or videos showing the importance of your services. Make it easy for your customers to help themselves.
Smart devices
Did you know most of your customers are seeking you out on a smart device? That means that if your website is not setup to be responsive on smart phones, your customers may give up as soon as they pull up your information.
You need to make sure you spend time this year getting yourself set up for smart phone usage to avoid losing customers that rely on mobile devices for their web surfing. Make sure your customers can search your website, products, descriptions, and reviews on their cell phones to avoid losing them to the competition. Mobile devices are smarter and becoming the main choice for most consumers.
Are you showing appreciation?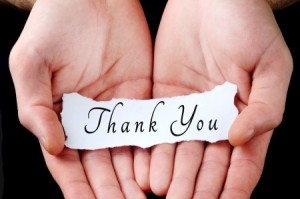 Your customers want to feel really appreciated or they will end up losing their loyalty with your brand. While an email or phone call showing appreciation to your customers is great, sometimes people prefer an old-fashioned card in the mail. Send a thank you note to your customers in a hand-written note showing that you appreciate that they spent their hard-earned money at your business.
If needed, do it through text message. Just make sure it's thoughtful and personalized. Your customers will remember it and keep you in mind next time they make a purchase. Feeling truly appreciated and feeling like the purchasing process was even more special will be huge this year for customers.
Social media engagement
It's important that your social media pages are setup, active, and are being used to engage with customers. It's goes hand-in-hand with customer service. Your customers prefer to message you on social media about questions, concerns, and even to give reviews. Make sure your page is active and someone is publicly and privately responding to customers.
Responding to a complaint publicly will show the world you care about complaints and showing appreciation for compliments will make you look better too. Monitor your social media pages like crazy this year because that is where your customers are. Look for good and bad comments and respond to both as if it were a direct call to your company. Engage with customers on company updates, promotions, and just everyday fun that will make you feel like more of a friend on the platform.
Raise the bar on customer service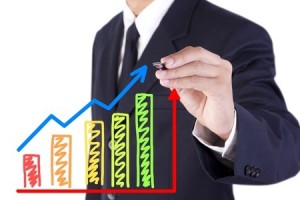 Lastly, make sure you are raising the bar overall on customer service this year because it's going to be a big trend when it comes to your customer's expectations. Everyone is upping their game right now and you need to get on board. From social media engagement to sending thank you notes, always go the extra mile.
In fact, you may need to bring on extra help, such as a virtual receptionist who can make sure your phones are covered. When you bring in a virtual assistant of any sort, your phone calls will be answered promptly and professionally ensuring that your customer's phone interactions are not an area for concern. This is a great way to improve customer service as your customers will find you reliable and easy to access.
Beware of these top customer service trends this year. Your company may need to make a few changes to stay on par with the competition and please your customers enough to gain their trust for a long-term relationship.
Source: https://www.conversational.com/top-customer-service-trends-you-simply-cannot-ignore-in-2016/
Publish Date: January 29, 2016 5:00 AM
---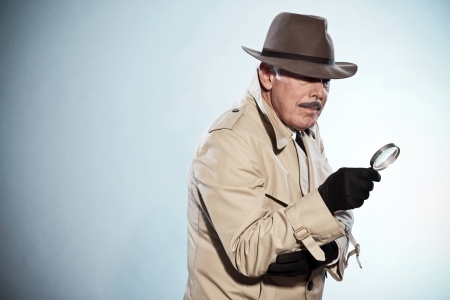 Hiring is no easy task, and finding out if a job candidate is right for your business takes time and a lot of consideration. One of the best tools you have in your hiring arsenal are the questions you ask a job candidate's references.
Speaking to references will give you an opportunity to learn more about the person you're thinking about hiring. It will allow you to ask a few questions and verify information the candidate has given you.
If you know the right questions to ask, you can cut right through the fluff and get some real, insightful answers from your candidates' references. That will enable you to make an informed decision about the person you hire–or don't hire.
Here are the questions you should ask a job candidate's' references:
Ask their references:
1. How do you know the candidate?
Sounds elementary, but you need to ask how the reference knows the candidate. You're confirming the relationship the candidate has listed for this reference. This is the equivalent of the "What is your name?" question asked at the start of a polygraph test used to calibrate the rest of the responses.
2. When was this candidate employed by you?
Again, this is about confirming the information you already have. Do the dates the reference gave match up with the dates the candidate gave you? If so, you're on the right track. If not, write down the correct dates and discuss the problem with the candidate to find out why the answers are different.
3. What was the candidate's job title and responsibilities?
Did the candidate see their job and duties the same way the reference did? There may be a few differences in the answers here. These can include different terminology, an incomplete understanding of the candidate's role, etc.

4. How was the candidate's overall job performance ?
You can learn a couple of valuable things from this question: First, you'll hear about the person's job performance in the past. Second, you'll be able to tell from the language and tone whether or not the reference was satisfied with the candidate's performance. They may talk about specific incidents where the candidate performed really well. They might talk about incidents where the candidate failed to meet objectives. Listen well.
5. How would you describe the candidate's work ethic?
This question is really good because it's purely based on opinion. You'll find out what the reference truly thought about the candidate's work ethic, and if the reference is trying to 'protect' the candidate by giving false answers–"Yeah, I mean, I'd say her work ethic was pretty good most of the time"–that should become obvious. Don't just listen to what a reference is saying, but also how they're saying it.
6. What are the candidate's strengths? Weaknesses?
You need to know what your candidate is really great at doing, and what they're not so adept at. Asking a reference about someone's strengths and weaknesses will offer you great insight because you'll hear what the reference believes is the best feature of this candidate as well as the worst feature. And once you talk to a few references, you'll begin to see some similarities between their answers. Assessing strengths and weaknesses can be a really telling question to ask references.
7. Under what circumstances did the candidate leave the company?
This is a biggie. Why did they leave? Were they fired, did they quit? Why did they quit? What happened the day they left? Make sure the answer the candidate gave you matches the answer the reference gives. Lying about the circumstances under which they left the company could indicate a lack of accountability and understanding about what they did wrong at the last job. Hiring a candidate like that could only spell problems for your business.
8. Would you rehire this candidate if you could?
After everything they've told you about the candidate, it all comes down to this: Would you rehire this person if you could? A "yes" is a good indicator that regardless of any small hiccups or issues, the candidate was enjoyable to work with, skilled, and a good worker. A "no" is a good indicator that you need to reassess this candidate and try to understand why this reference was so unsatisfied with them before considering hiring them.
What NOT to ask references
Many employers have questions about their potential new hires that they are unsure about asking.
To ensure you don't step over the lines and ask references an unlawful question, avoid these questions altogether:
How old is the candidate?

What is the candidate's race/ethnicity?

What religion does the candidate practice?

Is the candidate disabled?

What sexual orientation/gender does the candidate identify as?
Free speech guarantees your right to ask any question you'd like–and the former employer's right to provide any answer they choose–but it does not necessarily protect your right to make hiring decisions based on the answers you receive. If you make a hiring decision based on any of these federally protected categories (age, sex, religion, disability, sexual orientation, etc.) you may fall into legal trouble.

If you really need the answers to these questions, you're allowed to ask the candidate–preferably in writing. Let them know they are not required to answer any of the questions and that you won't make hiring decisions based on the answers. It may also be helpful to include the option "I prefer not to say" on every question.
Read more: What to Consider Before Hiring a New Employee
What to Consider Before Hiring a New Employee
Source: https://www.conversational.com/what-questions-should-ask-candidates-references/
Publish Date: January 29, 2016 5:00 AM
---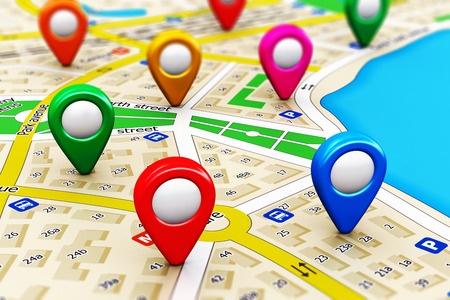 If you're in the market for business real estate, there are a lot of factors you must consider in your search. Finding the best location for your business or startup will depend on your budget, business type, company needs, and customer type. Before we dig into how to find the best location for your business, let's talk about why location matters.
Location, location, location
You've probably heard real estate agents espousing the importance of location, and there's a really good reason for that: Location is one of the most important factors in your business' success. A great company can only go so far when the location is wrong, and sometimes, "bad" locations don't seem problematic at first. Something as simple as the odor emanating from a nearby dog food factory can make an otherwise great location a bad choice for your business, so look at your surroundings and consider the effects they could have on your company.
How to find the best location for your business
Now that we're clear on the importance of location, let's go over some tips on finding the best location for your small business or startup.
Look for adequate exposure.
"Out of sight, out of mind." Your customers need to be able to see you to use your services. The more visible your location is, the more buzz you'll create with your target customers. "Did you see the new law office that's opening over on Maple Street?"
Steer clear of the competition.
Unless you're so much better than your competitors that there's no real competition, stay away from them. You need to surround your business with complementary businesses, not stiff competition that can funnel your customers away.
Plus, if your competitors have been in that location for a while, they may have already saturated the hyper-local market, making your move to the same location a bit pointless. This is one case where you should give your competition some space and find a place to claim as your own.
Stick to your brand image.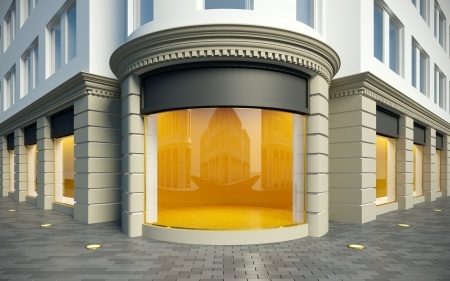 Is this location going to support your brand image? Confuse it? Tarnish it? It can be difficult to say no to a location that fits your budget, is surrounded by complementary businesses, but doesn't fit with your brand image.
However, a tech company would never open in a worn-down building on the square and a hair salon wouldn't situate itself among doctor's offices.
It might take longer to find the right location for your brand, but it's worth it to project a consistent brand image.
Check the hiring pool.
Will your new location be convenient for your new employees? Do some research around the area, finding out about the local labor market, average rate of employment, commute expectations, etc. You don't want to settle on a location only to find that your employees will have a horrific commute or that there just aren't enough employees in the area to fill your open positions.
Don't need full time employees? Skip the commute concerns and consider hiring virtual help to handle ongoing tasks like answering phones, making appointments, and managing your email inbox.
Look into the future.
Where will your business be in 5 years? 10 years? 15 years?
If you think your business will experience growth over the coming years, you should start thinking about that future growth right now. It's important as you look for a location because you'll want to choose a place that will accommodate your projected growth, not stifle it.
Keep safety in mind.
Is your location in a good neighborhood? Check out the crime rate before you make a decision on opening your business in any location. You want to make sure you and your employees will feel safe at the workplace, walking to and from your vehicles, taking deliveries, etc.
If employees feel unsafe at work, they're more likely to leave and find another job. Avoid this by taking safety into account when looking for locations.
Check those zoning regulations.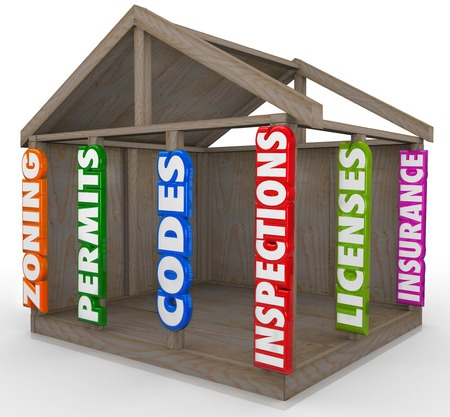 Zoning regulations, codes, permits, inspections, and licenses may be pesky to cooperate with, but they're necessary for a city's infrastructure.
You'll want to make sure the type of business you're opening is allowed at your location according to property zones. Your business will also have to be up to code.
Check with your local planning agency to find out how property is zoned in your area.
Reality check your budget.
Moving into a new business location can be pretty expensive, so a working budget is crucial. It's not just the cost of purchasing or renting your space–there are several 'hidden costs' and other financial factors to consider:
Renovation costs
Decoration costs
Implementation of IT
Income and sales taxes
State minimum wage
Make sure you're choosing the right location for your budget. You won't last long in a location that is too expensive!
Read more: Should You Open a Second Business Location?
Should You Open a Second Business Location?
Source: https://www.conversational.com/how-to-find-the-best-location-for-your-business/
Publish Date: January 29, 2016 5:00 AM
---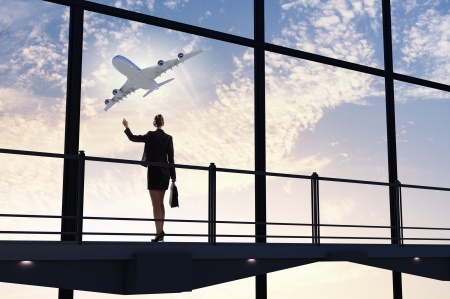 How do I know if these are tax deductible travel expenses?
Is the trip still deductible if my family comes along?
What if I haven't registered my business yet?

It's true, what they say: You have to spend money to make money. As a business owner, you're probably already paying close attention to your business expenses, especially those that are considered tax deductible. Business travel expenses are probably one of your higher costs, and happen to be one of the most confusing types of deductions to track.
It helps to know exactly which types of travel expenses are tax deductible and which ones you are solely responsible for. It can help you make smarter spending decisions while you're on your next business trip, and relax about certain expenses.
For the sake of completeness, let's define tax deductible before we address tax deductible travel expenses. InvestorWords.com defines tax deductible as "An item or expense subtracted from adjusted gross income to reduce the amount of income subject to tax." The less taxable income you have, due to deductions like business travel expenses, the less income you'll have to pay taxes on. It's simple, but the rules are not. You'll see what I mean further down.
The Internal Revenue Service has established some ground rules for what types of travel expenses count as business expenses and are therefore tax deductible travel expenses. This is an incomplete list, but covers most of the business travel expenses you'll have questions about.
Which business travel expenses are tax deductible?
50% of the cost of meals while traveling. If your dinner costs $160, $80 of the that amount can be deducted as a business travel expense. Humans have to eat, but since you might be choosing fancy-schmancy restaurants to woo your clients, just half the cost is covered.
Transportation: Your airfair, rail fare, and/or bus fare, baggage costs are all tax deductible travel expenses. You have to get to your destination to do business!
Accommodation costs and fees: Hotel, motel, Airbnb, etc. fees are deductible. You need somewhere to stay while you do business.
Costs of operating and maintaining a car, whether it's a rental or your own, including: Cost of gas, oil, wash, repair, parts, rental fee, insurance, tires, supplies, parking fees, and tolls. These are necessary for you to travel.
Costs of operating and maintaining a house-trailer, if its use is "ordinary and necessary" for your business.
Local transportation costs: Taxi/Lyft/Uber fares, Gas costs to-and-from clients, customers, or places of business, are deductible.
All your cleaning and laundry expenses can be deducted.
Computer rental fees can be deducted.
Public stenographer fees can be deducted.
Phone and/or fax expenses can be deducted.
Cost of tips on certain expenses can be deducted.
Expenses must be business-related
This is important: The IRS only accepts deductions on business-related expenses like the ones outlined above. You should not submit expenses or receipts for any non-business-related travel expenses.
Family vacations are not business trips, even if business activities might be completed during the trip. Only travel expenses that are incurred when you travel to a destination that has to do with your existing business are eligible to be tax deductible, and as you can see above, not every expense counts.
That's right–your business has to already exist and be registered. You can't take a vacation, come up with a business idea, and write off the whole trip, unfortunately.
What about expenses you incur while you're building your business, starting your company, or acquiring a business? Those aren't business expenses, but you can add those costs to your startup expenses, deduct a small part of those expenses, and amortize (gradually reducing a debt with money you set aside for that purpose) what's left over 180 months.
Now that you have a better understanding of what tax deductible travel expenses are defined as, did you find any deductions that you've been missing out on? What about expenses you thought were deductible, but actually are not? We'd love to hear about it in the comments!
Read More: Can You Travel for Business on a Budget?
Can you Travel for Business on a Budget?
Source: https://www.conversational.com/your-guide-to-tax-deductible-travel-expenses-for-business-owners/
Publish Date: January 28, 2016 5:00 AM
Page: 1 | 2 | 3 | 4 | 5 | 6 | 7 | 8 | 9 | 10 | 11 | 12 | 13 | 14 | 15 | 16 | 17 | 18 | 19