Conversational - ContactCenterWorld.com Blog Page 3
Page: 1 | 2 | 3 | 4 | 5 | 6 | 7 | 8 | 9 | 10 | 11 | 12 | 13 | 14 | 15 | 16 | 17 | 18 | 19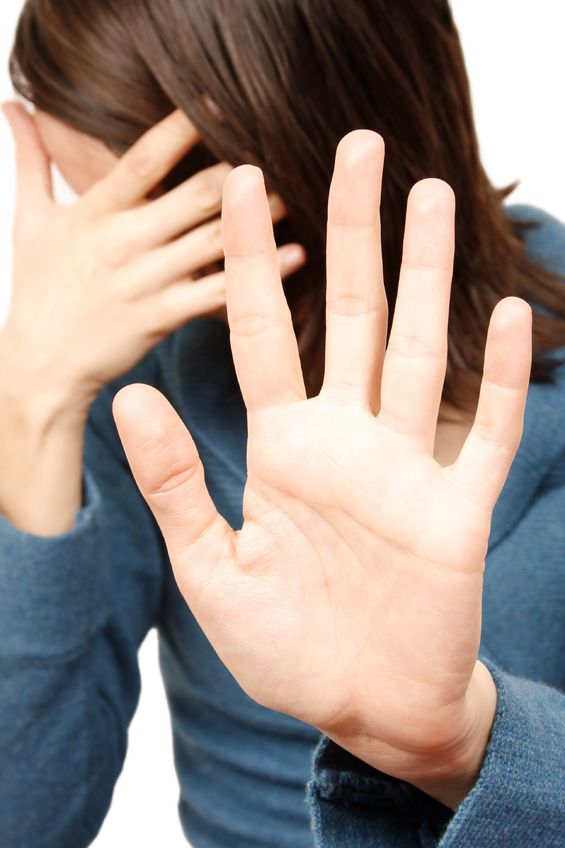 Customer service should have the customer's best interest at heart, but unfortunately, that's not always the case. Some customers routinely avoid calling customer service because they have had bad customer experiences in the past. Plenty of people agree that in general, "customer service stinks," but it doesn't have to.
The top customer service complaints can give us a peek into the reasons customers avoid calling customer service. If you want to improve customer satisfaction and retention, it's imperative that you know these reasons and go out of your way to ensure you're providing an above-average customer service experience.
3 Reasons Customers Avoid Calling Customer Service
Nancy Friedman, "The Telephone Doctor," did some research and surveyed customers across several industries to find out what the top customer service complaints are. Put another way, these complaints are the reasons customers avoid calling customer service.
Reason 1: Rude representatives
Rude representatives are a stereotype for a reason. Customer service is a difficult field to work in, and after months or years of handling callers that range from angry and abusive to flirty or talkative can take its toll on even the most qualified customer service representatives, making them auto-pilot to rudeness on the phone or in person.
That's not okay.
If your representatives are rude to customers, you can bet that many of them will never call back and will stop doing business with you. One of the best ways to avoid rude representatives is ongoing staff training. Stress the importance of a calm, professional, friendly demeanor and make it clear that rudeness won't be tolerated. Your team is here to serve customers, not snub them.
Reason 2: Repeated transfers
Being transferred repeatedly was the second top customer service complaint. Not only do repeated transfers frustrate customers and make them avoid calling customer service in the first place, but they also result in staff confusion, lost information, and improper solutions.
Each time a customer is transferred, they usually find themselves repeating the same information they told the last representative. After doing this 2 or 3 times, the customer is sufficiently frustrated and ready to hang up. That doesn't bode well for business or customer retention.
Reason 3: Incompetence
Improper training or hiring unqualified staff results in one of the top reasons customers avoid calling customer service - incompetence (perceived or real). Friedman noted that the most common way customers phrased this frustration was "No one knew what to do."
Your representatives won't have the right answers or solutions every time a customer calls, but they should absolutely know who does at your company. Train your staff to never say "I don't know." Instead, talk about your departments, who they can go to with questions, who is in charge of handling different tasks, etc.
Make sure your staff know where to look for solutions when they don't have them. Have them say something like, "I'm not sure at the moment - our customer success manager will definitely have that information, though. Can you hold for 1 minute while I get that information from her?"
Source: https://www.conversational.com/3-reasons-customers-avoid-calling-customer-service/
Publish Date: February 14, 2017 5:00 AM
---
You love your customers, but are you good at showing it? The business-customer relationship is one example of when playing hard to get just won't cut it. You need to show that you love your customers in a clear and non-ambiguous way. Showing your love for customers can easily go into the cheesy/corny zone if you're not careful. There are plenty of ways to show you love your customers around Valentine's Day and beyond, and we'll share some great examples in this list.
Here are 5 ways to show you love your customers!
5 Ways to Show You Love Your Customers
---
Educate them
One of the best ways to show you love your customers is by educating them about your industry or business. You can do this by writing informative how-to blog posts, eBooks, whitepapers, and even by offering free coaching or consultation sessions.
Educating your customers works in several ways:
Helps your customers learn something new about your business or industry
Gives your customers the satisfaction of receiving something of value from you
Educates your customers on your business, making them more likely to continue to purchase from you
Brings additional traffic to your website from non-customers who want to learn about your industry
Give the gift of literature
Is there a book that is considered required staff reading at your company? What about a book that changed your life and proved to be valuable for you? A best-seller that you know your customers would enjoy? You can give the gift of literature to your customers to show you love them.
It's a personal touch that delights customers, especially in the dreary post-holiday days when receiving gifts seems like a faint memory.
Choose a book (one of our favorites: Made to Stick) and send a copy to your customers or a segment of your customers to really wow them and show how much you appreciate them!
Loyalty programs
Loyal customers should be rewarded. Starting a loyalty or rewards program is one of the best ways to show you love your customers! If they're going to buy from you on an ongoing basis, why not offer them special incentives to do so? It lets your customers know that you appreciate their loyalty and puts your love for customers into action.
A loyalty program can be as simple or complex as you want. The possibilities are endless when it comes to rewards you can offer - from discounts and free shipping to free stuff.
Talk back on social
If customers mention you on social media and you don't reply, you're not sending the message that the feeling is mutual. You want customers to know that you love them back, so don't be afraid to talk back on social and let them know that love is in the air!
When a customer sends a shout-out on social media, reply as quickly as you can. Be sincere and don't rely on auto-responders to share your sentiment. It can be as simple as saying, "Thanks for the shoutout! We are so thrilled to have you as a customer - the feeling is mutual!"
Send a sweet treat
Finally, the tried-and-true method of getting to someone's heart through their stomach is always a win. Send a sweet treat to your customers to keep your business top-of-mind and show your love.
Businesses rarely send items through the mail these days, so you're sure to stand out when a box of cookies with your sticker attached arrives at your customers' door!
You love your customers and it's time to stop being shy and start showing it. Use these ideas to show you love your customers and we think you'll start getting more customer love in return!
Source: https://www.conversational.com/5-ways-to-show-you-love-your-customers/
Publish Date: February 10, 2017 5:00 AM
---
Apologizing to a customer can be more difficult than apologizing to friends and family. When it's a customer that you (or your company) has wronged, there isn't usually a deep personal connection and a sincere apology can seem forced or just part of standard operating procedure. Customers sense insincerity from a mile away, so apologizing to a customer in a straightforward manner is always the best choice.
For this week's Favorite Phrase Friday (#FPF), we chose a quote that rings true both in personal relationships and in customer service: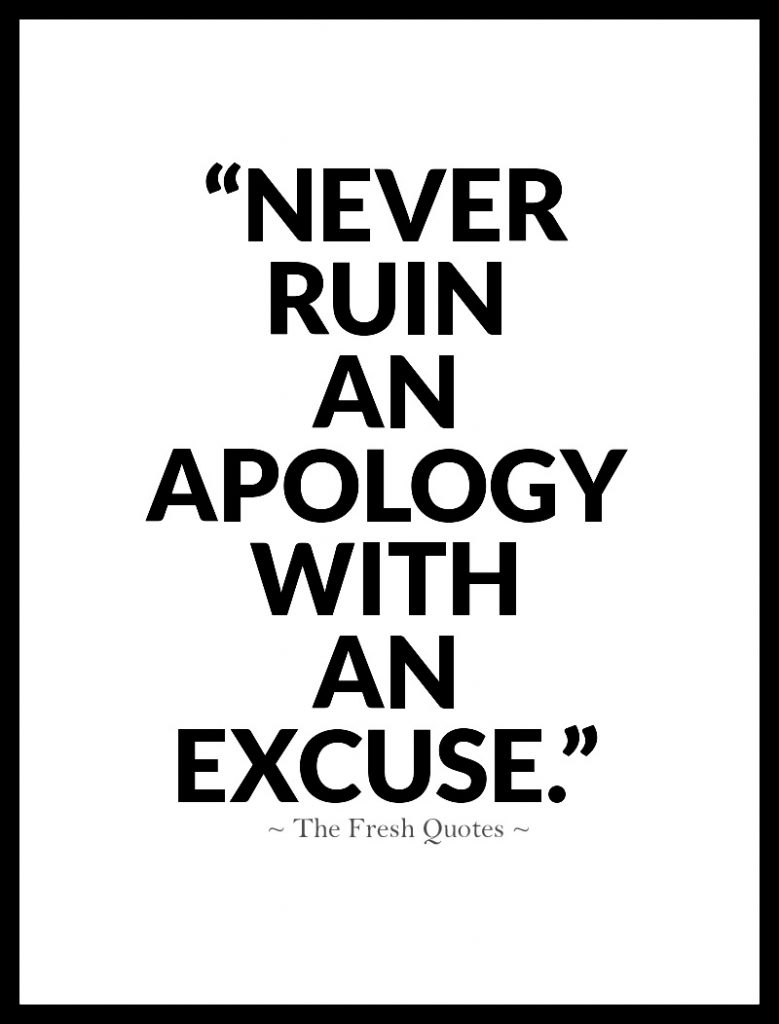 "Never ruin an apology with an excuse."
Just let those words sink in for a moment. Never ruin an apology with an excuse.
In order to start effectively apologizing to customers, you must show that you understand the issue at hand, that you're truly sorry, and that you're not making excuses for what went wrong. You're taking responsibility for the wrong and taking steps to make things right.
Considering that excuses are not part of the anatomy of an apology, what is?
The anatomy of an apology
A good apology isn't simply saying, "I'm sorry." When it comes to customer service, apologizing to a customer must include a few key elements.
First, a good apology is sincere. It's not given in an annoyed or rushed manner. Sincerity counts and your customers will be able to smell a fake apology from a mile away.
Second, a good apology contains some evidence of your understanding of the issue at hand. This is why saying "I'm sorry" isn't enough. Paraphrase some of what your customer is complaining about into your apology to show that you understand what is happening on their end.
For example: "I understand that it's frustrating to be unable to log in to your customer account, and I know you're very busy. I want to apologize for this problem and assure you that I'm working diligently now to find a solution fast."
Finally, a good apology offers a possible solution to the problem, not an excuse for why it occurred in the first place. See the example above - "and assure you that I'm working diligently now to find a solution fast." Imagine how differently that apology would come off if the solution was replaced with an excuse:
"I understand that it's frustrating to be unable to log in to your customer account, and I know you're very busy. I want to apologize for this problem, but honestly it isn't our fault and I'm not sure why it's happening."
That's our phrase for this week's Favorite Phrase Friday - "Never ruin an apology with an excuse." An excuse tells the customer that you're trying to weasel your way out of taking responsibility for your or your company's possible wrongs. How do you apologize to your customers?
Source: https://www.conversational.com/favorite-phrase-friday-apologizing-to-a-customer/
Publish Date: February 10, 2017 5:00 AM
---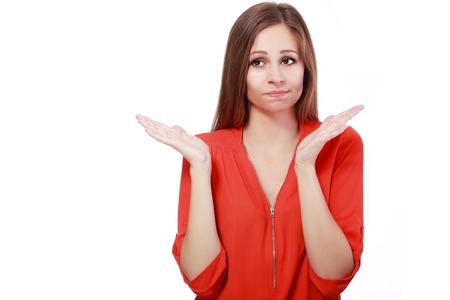 You pick up the phone and a caller asks to speak to someone who isn't available right now. You let them know they're out of the office and ask to take a brief message. They decline, explaining that they can't leave a message with you and must speak to the person directly.
Have you ever been in this situation?
If you're answering the phones for a business, you likely have. While there are likely many reasons people may decline leaving a message with a person other than the recipient, there are 3 that seem to be the most common in the business world.
We'll address the top 3 reasons callers won't leave a message in this blog post and show you a few ways to combat them with reason, friendliness, and a few psychology tips!
When a Caller Won't Leave a Message
Most callers are happy to leave a detailed message if they are unable to reach the person they were seeking, but some will decline to leave a message and give a reason similar to the ones you'll read below.
If taking a message is part of your workplace policy and the caller doesn't seem irritated, use these tips to help encourage the caller to leave a brief message with you.
If they say: "I don't need to leave a message; she knows who I am and how to reach me!"
You say: "If you don't mind, it's just policy for us to collect a name and number - what number can she reach you at later this afternoon?"
If they say: "No, that's okay. He'll know what this is about - just tell him Lance called."
You say: "He requested that we get a brief message with name and phone number - that gives the best chance that he'll call you back in a timely manner!"
If they say: "I really can't leave a message. This is a personal matter."
You say: "I completely understand. In that case, I might suggest trying to get in touch with her/him using any other contact methods (s)he may have shared with you, or you can always leave a short message with me that only (s)he would understand."
If they say: "I'd rather just wait and speak to her myself."
You say: "That's absolutely fine, but I can have her return your call as soon as she gets back if you leave a quick message."
If they say: "No thanks, it's not that important."
You say: "Are you sure? I'd be happy to take down a quick message and have him give you a call once he's back in the office."
Source: https://www.conversational.com/phone-etiquette-101-when-a-caller-wont-leave-a-message/
Publish Date: February 8, 2017 5:00 AM
---
We know what makes someone seem friendly in person - smiles, leaning toward the speaker, comfortable eye contact, showing real interest, being a good listener - and it's not all that difficult to determine whether or not a person we've just met seems friendly.
It's harder to judge whether a person is friendly on the phone because the important visual cues that say "I'm friendly" are suddenly missing - body posture, smiles, leaning forward, eye contact, etc. Instead, you have to rely on verbal cues that convey friendliness.
What makes someone seem friendly on the phone? We'll explore this is more detail below.
What Makes Someone Seem Friendly on the Phone?
---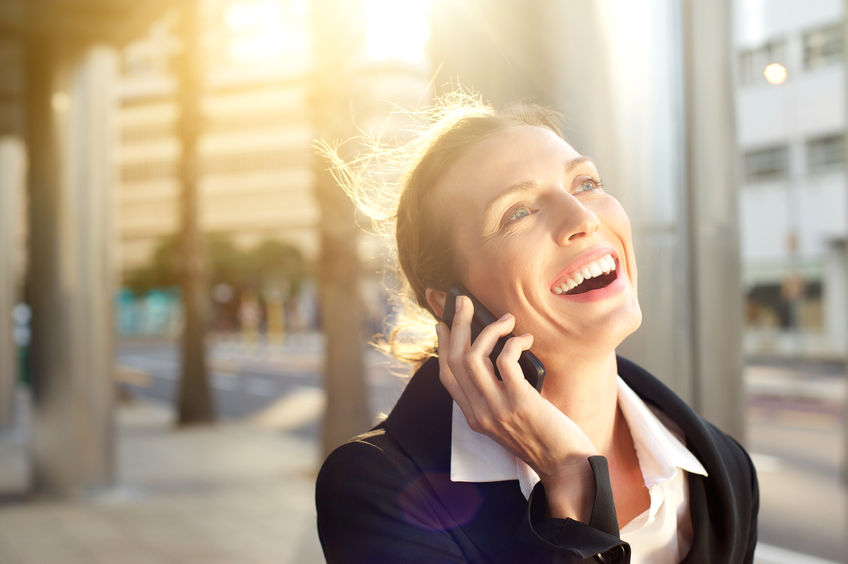 As the leading virtual receptionist and virtual assistant providers, we want our team to be as friendly and professional as possible when dealing with client's callers on the phone.
We've learned the best ways to convey friendliness over the phone and our receptionists put it into practice each and every day.
Things that make someone seem friendly on the phone include:
Interesting cadence
Speed of speech (not too slow or fast)
A "smile in the voice"
Willingness to help
Clear step by step narrative
When a customer service agent has an interesting cadence, with the sound of certain words rising and some falling, they sound more interesting to the caller and come across as friendly.
It's also important that the person answering the phone has an appropriate speed of speech - talking no faster or slower than is normal. Slow, monotonous speech on the phone may as well be telling the caller "I'm not friendly and I don't like my job."
If you want to seem friendly on the phone, keeping a "smile in your voice" is one of the most effective ways to do it. We encourage all of our virtual receptionists and virtual assistants to physically smile while they speak to callers on the phone. Why? Studies have repeatedly shown that people can detect whether another person is smiling over the phone by slight changes in their voice.
There's no better way to ensure you come across as friendly than by letting the other person know that you're smiling while you speak to them. Additionally, having a willingness to help the caller find the right solution to their problem conveys friendliness, as does offering a clear, step by step narrative of what's going on for the caller.
Here's an example:
Friendly - "I'm going to put you on hold for about 1 minute while I pull your account up. Is that alright?"
Not friendly - "Please hold while I get your account information."
We're the experts at providing friendly greetings to callers. You can outsource your call answering to Conversational virtual receptionists effortlessly by clicking on Get Started in the top navigation bar. We're currently offering a 30 day free trial to all new clients, so don't hesitate - get started today!
Source: https://www.conversational.com/what-makes-someone-seem-friendly-on-the-phone/
Publish Date: February 6, 2017 5:00 AM
---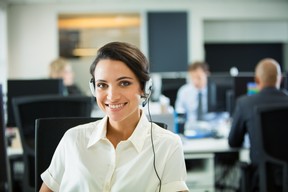 You may have a colleague or friend that's talked about using virtual receptionists, or maybe you've read some information online. If you're wondering why some companies use virtual receptionists instead of in-house receptionists, this blog post should answer your questions.
There are a ton of benefits of going virtual with your front desk and hundreds of our clients have given us their unique reasons for deciding to go virtual over the years. We're discussing the top 10 reasons companies use virtual receptionists below.
Top 10 Reasons Companies Use Virtual Receptionists
---
1. Requires no office space
To hire an in-house receptionist, you'll need an office with a reception area. More than half (52%) of businesses operate online these days, so many business owners don't have the option to hire an onsite receptionist. Virtual receptionists solve that problem by requiring zero office space and accomplishing the same tasks remotely.
2. Ensures no calls are missed
Receptionists take breaks, sick days, vacations, holidays, and handle tasks in addition to answering calls, which means some calls will be missed even with someone working the front desk. Virtual receptionists are always available during the times you've scheduled them and their sole duty is to cover your phones and appointments, meaning you'll never miss a call.
3. Costs much less
An in-house receptionist is a hefty cost for a small company. Expect to pay around $35,000/year for a receptionist salary if you're hiring onsite. But a virtual receptionist costs much less, and Conversational's virtual receptionist plans start at just $129/month. That's a tiny fraction of the cost of hiring onsite.
4. Offers more flexibility
Virtual receptionists can provide more flexibility because you can hand-pick their availability and what days and times they will cover your phones. If you decide to take the afternoon off, Conversational can easily cover your calls for you, even at the last minute.
5. More bang for your buck
A virtual receptionist doesn't get paid for downtime when the phone isn't ringing like an in-house receptionist does. You are only billed for minutes your virtual receptionist actually spends on the phone. That means more bang for your buck!
6. Increase your ROI
The small expense of hiring a virtual receptionist pays for itself over and over in the number of captured leads and complete eradication of missed calls and opportunities. Increase your ROI by making sure someone answers every call and that you can respond to every lead that comes your way.
7. Consistent, branded customer experience
You might forget to answer the phone professionally with your business name or to mention a promotion you're running, but a virtual receptionist never will. You can ensure a consistent, branded customer experience when you use the right virtual receptionist.
8. One-up the competition
You can get ahead of the competition by having a professional answer every customer call. If other companies in your industry are not providing great customer service over the phone or are missing lots of calls, you can really stand out with a virtual receptionist.
9. Project your promotions further
If you're running a promotion, deal, or discount, you can have your virtual receptionist magnify the effect by telling your callers about it. Simply instruct Conversational's team that you'd like them to tell callers about your promotion and for how long, and our team will promote it for you at no additional cost.
10. Free trials to get to know the service
Some virtual receptionist providers offer a limited money back guarantee or a two week free trial. We don't think that's enough to allow you to get to know the service and see the time-saving benefits of a virtual receptionist. That's why we offer every new client a full 30 day free trial. Click here to learn more about our free trial.
Source: https://www.conversational.com/top-10-reasons-companies-use-virtual-receptionists/
Publish Date: February 1, 2017 5:00 AM
---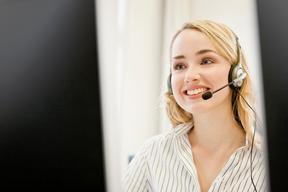 Attorneys are very busy people. They need to be in court often and have to remain flexible for their clients. The law office can offer some needed administrative support, but often, talented paralegals get stuck answering the phones instead of doing legal research.
If you want to really succeed as an attorney and make use of your paralegal's talents, it's time to look for a virtual receptionist.
Paralegals on the phones?
How much time are your experienced paralegal staff wasting by answering routine calls? You can have a virtual receptionist cut their call volume in half or less with a virtual receptionist.
When a virtual receptionist takes over your law firm's calls, your in-house team only needs to answer the phone when it's a screened call forwarded by the virtual receptionist. In many cases, the receptionists will bypass your in-house receptionist and forward the call directly to you or the correct department.
Placing a receptionist in charge of your incoming calls frees up your current receptionist to handle other tasks, like greeting clients, filtering emails, filing and other office duties.
If you have a paralegal answering the phone, they will have more time to perform research for you and help build your cases.
Gain flexibility, grow your firm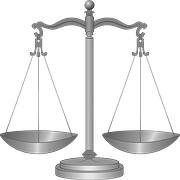 Growth requires money, but a virtual receptionist is one of the most cost effective ways to support new growth.
Your virtual receptionist won't require any new space in your office. You will have the space you would have used for a receptionist free for another employee or open space.
It's possible for an attorney to work from home or from a smaller office with a virtual receptionist. You just need a place to meet clients in person as you can allow your team to work from home as well.
When you need to hold meetings, you can use a virtual office space for the day, which frees you up to work from wherever you want without the high cost of an office space.
Convenience to serve a larger area
Without the need or a physical office space, you will have the convenience to serve a larger area. You may receive clients from multiple locations all over the state or near the larger city you work in. They may be too far to drive to your central office, but if you could meet them in their area, you may be able to provide your legal services within a larger area.
By eliminating the need for a central office, you can actually allow your partner attorneys to work within their location. A virtual receptionist will act as your central office by taking all calls and forwarding them to the right person based on the location of the client. This may help save money for both the law firm and the client.
Gain financial stability
Many attorneys take on plenty of financial risk with specific cases and the enormous overhead that comes with an office space. A virtual receptionist provides an easy way to reduce costs, while maintaining your image and operations. With multiple virtual receptionists, you will be able to have all incoming calls handled at the same time.
Along with gaining financial stability by lowering your overhead, you will actually be trusting experts in customer service with all your incoming calls. Top virtual receptionist services provide only highly qualified individuals to answer your phone calls.
No more voicemail or missed calls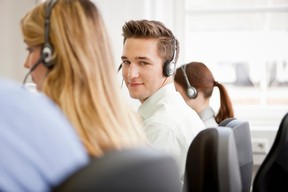 Just one missed call could cost you thousands of dollars. Every case is important and you never know when somebody will call needing an attorney.
A virtual receptionist has you covered! You won't have to worry about any calls going to voicemail. All calls will be answered and all callers will get to speak with a live receptionist. Whether you are in court, a meeting or simply out for the day, your virtual receptionist will handle every single phone call you receive.
Imagine how much more you could make if are losing just one case per month due to voicemail or missing the call. You may have no idea how many clients you are missing simply because most people hang up on voicemail.
Along with not missing another client call, you won't have to check your voicemail and remember to return it. Virtual receptionists provide detailed messages via email and text message, along with reminders, if necessary. You can even have them return the message, in some cases.
There are several reasons why every attorney should have a virtual receptionist. Whether you are just starting out or you are ready to grow, a team of virtual receptionist will provide the opportunity to keep costs down, gain flexibility and never miss another important call.
Source: https://www.conversational.com/a-virtual-receptionist-for-every-attorney/
Publish Date: January 30, 2017 5:00 AM
---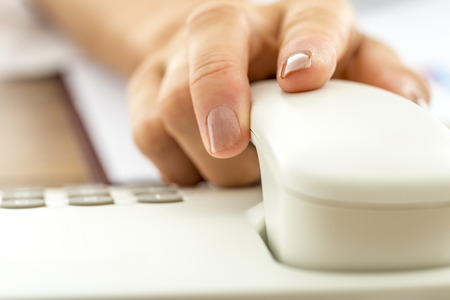 Finding the right call answering service starts with knowing which features and options are the most important and beneficial.
Every call answering service is different and offers a unique mix of some or all of the features you'll see below, so be sure that you've fully reviewed each provider's website and terms before starting with any call answering service.
These are the top 10 call answering service features for small companies with less than 500 employees - take a look and make note of the features that are most important to you. These will be helpful during your search.
Top 10 Call Answering Service Features
---
1. Customizable phone coverage times
Calls from your customers and potential customers can't go unanswered, but it's not possible to be around your phone or in your office at all times. That's why a call answering service that offers customizable phone coverage times is essential. You should be able to choose the times, days, and/or dates your answering service will be in effect to get the most value from it.
2. Appointment management
Appointment management is one of the top 10 call answering service features because it's a serious time-saver. If your business takes appointments from clients or regularly schedules meetings and calls, having a call answering service that handles your appointment management will be a welcome reprieve from the chaos.
3. Appointment reminder calls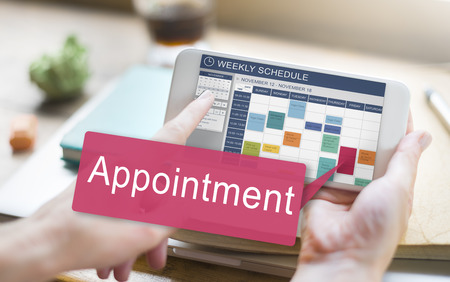 If you take appointments, you understand that cancellations are inevitable and no-shows are just a fact of life. However, company-wide studies have found that our appointment reminder call service can reduce the number of no-shows by up to 88%.
Our call answering specialists simply place a call to clients with an upcoming appointment and ask them to confirm if they'll be attending. This gives them the unique opportunity to reschedule the client in case of a change or confirm that the appointment will continue as planned.
4. Capture leads
Another of the top call answering service features is the ability to capture leads. While every call answering service will take incoming calls for your business, only a few will proactively capture leads for your company. A call answering service that is willing to qualify and capture leads on your behalf will be majorly beneficial to your company.
5. Merge with your software and tools
If you're already using an online appointment or scheduling service, a good call answering service will agree to merge with what you're already using instead of asking you to learn an entirely new program or tool.
6. Basic customer service
Some answering services will only transfer calls without offering additional information. Steer clear of this type of answering service! One of the top call answering features to look for is one that offers basic customer service to your callers. Some people will call looking for simple information, such as your address or the price of a plan you offer.
If your call answering service can provide that information to the caller without having to transfer the call to you or someone else, it saves time!
7. Consistent phone answering
With a professional call answering service, you should expect that every call will be answered consistently with a friendly tone, professional greeting, and any requests or requirements you've given to your provider. Calls should be answered before the third ring and every call should be answered with the same greeting.
8. Local and toll-free number options
If a call answering service doesn't offer both local and toll-free number options, it's a sign that they're not a full answering service. Look for a provider that can set you up with a both a local and toll-free number at a reasonable cost. Conversational offers local numbers free with every plan and toll-free numbers for just $9.95/month.
9. Ability to cancel any time
If an answering service tries to get you to sign a lengthy contract, run! Some clients use call answering services for a short-term period or just want to try them out without being roped into a contract right away. A trustworthy call answering service will never ask you to sign a contract to use their services. Conversational doesn't make you sign any contracts or agreements - you renew month to month.
10. Full 30 day free trial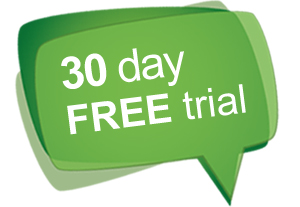 Some call answering providers don't offer any type of trial period. Some offer limited free trial periods of 2 weeks. Your best bet is looking for a provider that offers a full 30 day free trial to give you a chance to get fully acquainted with the service before making a decision to move forward or not.
Conversational offers a free 30 day call answering trial for all new clients - click here to get started!
Who uses call answering services?
Call answering services are used by solopreneurs, home business owners, full-time entrepreneurs, startup founders, small business owners, small firm attorneys, medical offices and more. Businesses that use call answering services are usually:
Companies that take a lot of phone orders
Businesses that manage daily, weekly, or monthly appointments
Entrepreneurs, speakers, solopreneurs with busy calendars
Businesses that receive low, medium, or high call volume
Growing companies that can't afford to hire full-time yet
Entrepreneurs who work from home and don't have an office
Source: https://www.conversational.com/top-10-call-answering-service-features/
Publish Date: January 27, 2017 5:00 AM
---
Want to hone your phone etiquette knowledge to offer a more professional experience for your callers? You've come to the right place. As a company that provides call answering services and virtual assistant services to small businesses, we are very familiar with professional phone etiquette.
Our years of experience working with clients across dozens of industries have left us with a working knowledge of how callers want a business to answer the phone, or in this case – how they want to be transferred. Transferring a caller can be a simple, seamless experience if you follow the right process.
Phone Etiquette 101: Transferring a Caller
---

1. Tell the caller you need to transfer them
Before you can take action and begin transferring a caller, you have to let them know what's happening. Tell the caller you need to transfer them and back it up with a "because" statement – these are shown to increase compliance to requests by almost 80%.
If a caller does not want to be transferred, find out why. Explain that the transfer would ensure they receive assistance as quickly as possible. Ensure that you will give the next representative all the information on their call so far and that they won't have to explain their situation again.
SEE ALSO: Small Business Phone Etiquette 101
---
2. Give identifying information
Now that the caller has agreed to be transferred to the correct department or representative, give some identifying information that will make it easier for the caller to find you in the event of a disconnection or offer feedback on the call. Your name, department, extension, and any applicable ticket numbers should be given to the caller before attempting to transfer.
---
3. Ask for permission to transfer
You can ask the caller for official permission to transfer once you've given them the right information. Simply asking "Is it alright if I transfer you now?" is fine. Make sure you get a clear yes before transferring the caller.
SEE ALSO: What is a Warm Transfer?
---
4. Explain the caller's situation
Once you connect with the person you'll be transferring the caller to, briefly outline and explain the caller's situation so they have a working understanding of what has happened on the call up until now. This short explanation will help the person handling the call get off to a running start and will relieve the caller, who won't have to repeatedly explain the same details.
---
5. Connect the caller to the new line
After you've briefly explained the caller's situation to the next representative, you are free to connect the caller to the new line. Offer a quick introduction – for example, "Clara, I'm connecting you with Andy from Accounts Payable. He'll be able to get this sorted out for you right away! Let me know if there's anything else I can do for you."
Once you've connected the caller to the new line and offered a quick introduction, you can quietly hang up the phone. Your transfer is complete!
---
This method works perfectly in most call scenarios. If a caller will be transferred multiple times, this method is really effective because it ensures that each person the caller is transferred to will get a quick outline of the situation and what has been done to help the caller so far.
One of the most frustrating facets of dealing with customer service is repeating the details of a problem or issue to multiple people. You can ensure that doesn't happen to your callers by following this simple process! Learn more about phone etiquette by clicking on Phone Etiquette in the menu on the right.
Source: https://www.conversational.com/phone-etiquette-101-transferring-a-caller/
Publish Date: January 25, 2017 5:00 AM
---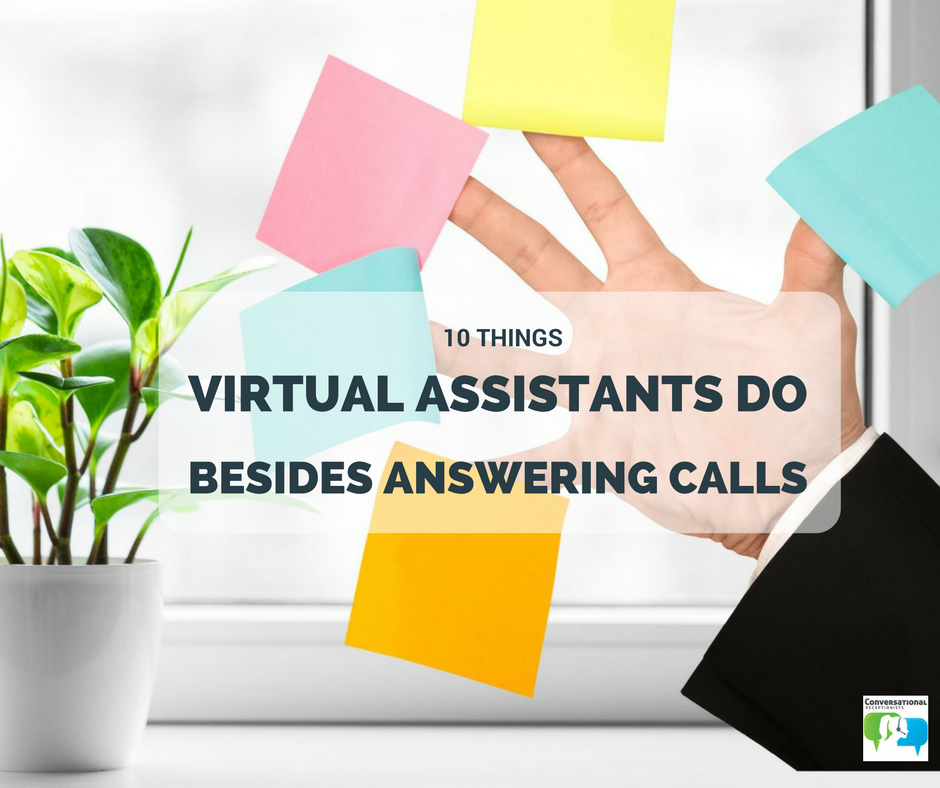 How much do you know about the things virtual assistants do? Many people hold the assumption that a virtual assistant is just like a virtual receptionist. While the two roles are similar in ways, we can tell you unequivocally that virtual assistants are quite different from virtual receptionists. We recently had a reader ask the following question.
I've read a lot about virtual receptionists online, but I need someone to cover more than just the phones. I need help with other things that can be handled remotely, but I'm just not sure if a virtual assistant could cover what I'm looking for (social media, scheduling, etc.) What exactly does a virtual assistant do, other than answer the phone? – Dawn G.
We responded to Dawn with a list of virtual assistant features, but then realized that many others probably have this question, too. We decided to create a reference blog post for anyone wondering about things virtual assistants do other than call answering. Check it out!
10 Things Virtual Assistants Do Besides Answer the Phone
Note: Virtual assistant features vary from company to company. The features and tasks you'll see listed below are a representation of the services Conversational provides only – we can't speak for other companies or freelancers who provide a similar service. You may or may not find these virtual assistant features with other VA providers.
Research – From a quick Google search to grab information to scanning in-depth, peer-reviewed studies, a virtual assistant can take care of all your time-consuming research.
Reservations – Booking a table at a restaurant for your anniversary or a coworker's promotion celebration? Let your virtual personal assistant know and they can take care of it for you.
Travel planning – If you travel frequently, you know how time consuming it can be to book flights, rental cars and hotels. A virtual assistant can handle it all.
Email replies – Virtual assistants can issue scripted or quick replies to the emails flooding your inbox, freeing up your time and ensuring important emails don't go unnoticed.
Answer customer questions – Your assistant can reply to comments on blogs, social media, and your website to make sure your customers' questions never go unanswered.
Managing your blog – Have your assistant manage your blog by scheduling and editing your blog posts and moderating comments to ensure an even, consistent content flow and a polite, brand-consistent comment section.
Ordering out – Your virtual assistant can easily place an order for lunch delivered to your office, cake for an office celebration, flowers on a coworkers' birthday, and more.
Keeping up with reminders – It's easier to keep to your busy schedule with a virtual assistant to remind you of upcoming deadlines, due dates, and appointments.
Handle calls – You'll never have to interact with the cable, electric, water, or gas company as long as you work with one of our virtual assistants! Let your virtual assistant handle your outgoing calls for you.
Event planning – Virtual assistants can help with event planning tasks, like placing calls, ordering items, arranging transportation and bookings, and more!
Source: https://www.conversational.com/10-things-virtual-assistants-do-besides-answer-the-phone/
Publish Date: January 24, 2017 5:00 AM
---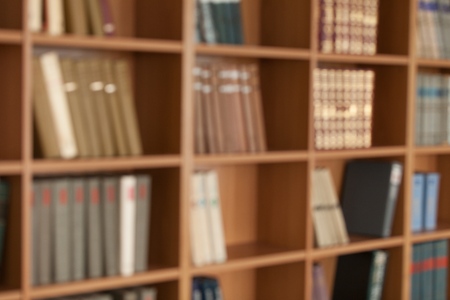 A legal receptionist has an important job – collecting, nurturing, and qualifying leads potentially worth thousands of dollars that come into a given law firm. Keeping these important responsibilities in mind, how should a legal receptionist answer the phone?
The normal professional phone etiquette rules apply to legal receptionists, but there are also a few additional best practices to follow in this specialized branch of the receptionist field.
A solo or small firm attorney might be tempted to use an automated answering service to ensure (s)he doesn't miss a call that could be worth thousands, but automated answering services are a mistake for attorneys.
"If you're a solo practitioner or part of a small firm, you might feel you need to use an automated answering service to save some money and human capital, but it's worth the extra money to have a real person answering the phones, taking messages or politely directing callers to the appropriate party.

Automated phone answering systems can raise time barriers, frustrate callers and make your practice seem impersonal…Remember that each phone interaction with your firm will leave the client with an impression: positive, negative or neutral. If callers get an automated message that instructs them to "Press 1 for this person and 2 for that person," it may be a big turnoff." – Noble McIntyre, Senior Partner and Owner, McIntyre Law
Instead, opt for a virtual legal receptionist, a trained receptionist who works from a remote office location and answers the calls that come to your law firm according to a script or list you provide. A virtual receptionist can direct callers to the right party, take messages, give basic information about the firm to callers, screen calls, schedule and manage appointments, and help qualify your leads.
Click here to try a virtual legal receptionist free for 30 days (up to 1,000 minutes)
Once you've selected a virtual legal receptionist to work with, let's address the question: How should a legal receptionist answer the phone?
How should a legal receptionist answer the phone?
Quickly. A legal receptionist should always answer a call before the 3rd ring, but picking it up on the 2nd is even better! Legal clients want to find representation fast, and a speedy answer gives them the impression that your law office is the right choice for them.
Warmly. Many legal receptionists make the mistake of confusing professional behavior with coldness or a lack of friendliness. Legal clients are often going through a tough time and a friendly receptionist can help them make the decision to work with your firm over others who may not have been as warm.
Clearly. The greeting shouldn't be left to chance – create a standard greeting that is friendly but clear in offering information. "Hello, you've reached Legal Law Firm. This is Pam, how may I help you?"
Knowledgeably. A legal receptionist doesn't need to have a law degree, but (s)he should know enough about your practice to answer basic questions for callers and to know who to transfer callers to with deeper questions.
Personally. Your legal receptionist should place importance on making each call experience as personal and friendly as professional standards allow. This means referring to returning clients by name, remembering small details about the client that are unrelated to their case, and offering to go above and beyond to get a client the help they need. This simple touch can make the difference between a client choosing your law firm or another to work with.
Source: https://www.conversational.com/how-should-a-legal-receptionist-answer-the-phone/
Publish Date: January 23, 2017 5:00 AM
---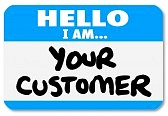 It's relatively easy to know what to call most people or groups of people – your coworkers, your classmates, your best friend, your roommate. But knowing what you should call your customers is a bit more difficult.
Some companies call their customers guests. Members, clients, patients, shoppers, readers, subscribers – there are so many names that customers go by in this technological age that many business owners don't know where to start.
What should you call your customers? Does it depend on the industry you're in?
What Should You Call Your Customers?
It does somewhat depend on what industry you're in. A gym or any business that offers a membership probably refers to customers as members. A medical office or hospital refers to its customers as patients. Hospitality industries – restaurants, hotels, etc. – call customers guests. Many B2B and some B2C companies call customers clients.
First name basis?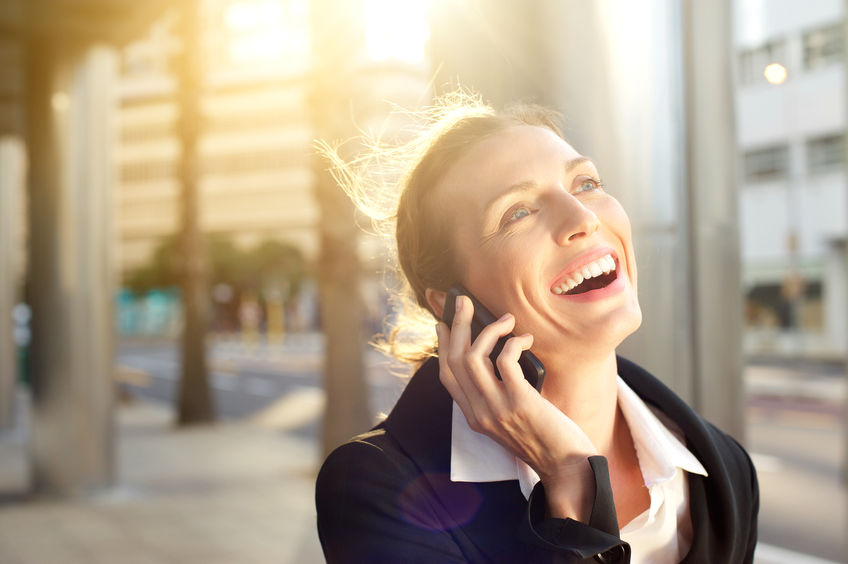 On another hand, you may be wondering if it's appropriate to refer to your customers by first name or by last name only. That, again, depends on the nature of the business you're in and your relationship with the customer.
The first time you speak to a customer, you should always refer to them by last name and the preferred prefix – Miss, Mrs., Mr., or Dr.
Appropriate for first conversation:
Hello Miss Smith, how are you?
Hi Mr. Smith, how may I help you?
If you've repeatedly engaged with a customer and have developed a rapport, you may feel comfortable calling them by their first name. However, make sure you test their response before calling them by their first name. Ask what name they prefer to be called by and stick to the answer they give.
Example:
Customer service: "Miss Smith, is there any name you prefer to be called for future reference?"
Customer: "Yes, please call me Lucy!"
What's more important than what you call customers?
When it comes down to it, it seems that what you call your customer doesn't matter nearly as much as how you treat and support them.
While it may be beneficial to have your customers think of your business as a place they have an exclusive membership to (it could make customers more likely to be loyal over the long-term), being called a member alone won't make them stay with you.
But being treated like a member – with special perks, amazing customer service, and discounted pricing – will make them more likely to stay with you.
Source: https://www.conversational.com/first-name-basis-what-should-you-call-your-customers/
Publish Date: January 23, 2017 5:00 AM
---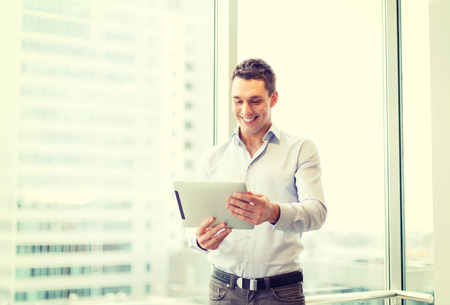 When a small or large business starts to consider outsourcing, they will look at the benefits of hiring a third party to cover specific positions.
One of the most popular positions to outsource, especially for small businesses and home businesses, is the traditional in-house receptionist.
By outsourcing in-house receptionist duties to a virtual receptionist, a small business can simultaneously solve several problems a business runs into naturally as it begins to grow without paying a full-time salary or needing the additional office space a receptionist requires.
4 Problems Virtual Receptionists Solve for Small Businesses
Here are 4 problems virtual receptionists solve for the businesses they represent.
The issue of cutting costs
Often, companies will begin outsourcing to cut costs. Small businesses may decide to turn their incoming phone calls over to a virtual receptionist to help lower company overhead. Compared to an in-house, full-time receptionist, a virtual receptionist instead. Most businesses can cut the cost of a receptionist from 50% to 80% by switching to a virtual receptionist.
If your small business receives a large volume of calls, the savings may be even greater. You may have to employ multiple in-house receptionists to handle the calls, but with a virtual receptionist service, you will get a team of dedicated and professional receptionists to answer your phone calls. You just pay a flat monthly fee for the package that fits your needs instead of a salary or an hourly rate.
The bad customer service problem
Since most virtual receptionist services use professional training programs for their workers, businesses gain the benefit of better customer service. When hiring a virtual receptionist, you employ individuals that are dedicated to taking care of your callers in the most professional way.
Not only are virtual receptionists adequately trained in the art of customer service, but they can also offer longer and more flexible hours than an in-house receptionist can. Even if your office is closed, you may be able to leave the phone lines open after hours because your virtual receptionist is still working.
The issue of missed calls
Many small businesses hire a virtual receptionist because they realize how much money they may be missing out on due to missed phone calls. Even if the missed calls go to voicemail, about one-third of those callers (33%) will not leave a message. That's a lost lead!
Additionally, calls are missed even with an in-house receptionist there to cover the phones. An in-house receptionist has to take breaks to abide by federal law, and you may not always be available to cover the phones while they are away. Sick days, vacation days, special project work and more may also keep your receptionist away from the phones and result in missed calls and leads.
With a virtual receptionist service, you never have to worry about missing calls. When one receptionist takes a break, another covers your phone calls with full access to your company greeting and call handling preferences to ensure the phone is always answered the way you want it. This benefit alone makes hiring a virtual receptionist worth it for many companies.
Chronically low productivity
We all get 24 hours in a day and cannot add any more to that. However, we can add more productivity to the hours we have by passing off tasks to others! By switching your phone calls over to a virtual receptionist, you can free up your time and the time of other employees for other tasks that may be a higher priority for your business right now.
Learning to delegate lower-priority tasks that are still of the utmost importance to your business is the key to becoming more productive without sacrificing quality and other foundational aspects of your business.
---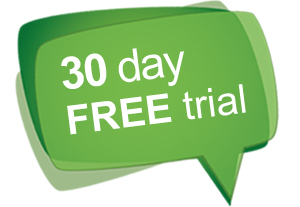 These are the 4 problems virtual receptionists solve for small businesses as soon as they begin working with them. Keep in mind that the features offered by a virtual receptionist range widely and depend on the provider. Conversational Receptionists is a leader in the industry and offers some of the lowest virtual receptionist pricing among similar providers.
Click here to start an absolutely free 30 day trial with one of our virtual receptionists – we're confident you'll love the boost in productivity, customer service success, and cost savings our service will provide!
Source: https://www.conversational.com/4-problems-virtual-receptionists-solve/
Publish Date: January 18, 2017 5:00 AM
---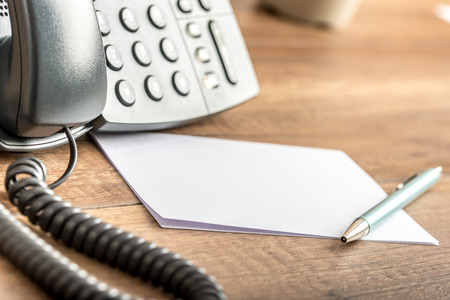 Many of us started learning about taking a message during childhood, when the phone would ring for one of our parents or siblings and we were the only ones around to field the call.
Does this scenario sound familiar?
"Mom, the phone's for you!"
"Who's calling? What do they want?"
"It's Mrs. Freese, calling about some party this weekend?"
"See if you can take a message. Tell her I'm up to my elbows in dishwater."
While taking a message professionally is a little different from taking a message for your mother, the rules are surprisingly similar. You may not have realized it at the time, but by asking you to take casual messages like these over the phone during childhood, your mother was (in a way) preparing you to take messages in the business world.
We'll cover the professional etiquette for taking a message via the phone that your mother may not have covered and talk about some of the common problems people experience when taking a message. Enjoy!
Phone Etiquette 101: Taking a Message
---
The proper phone etiquette is essential when taking a message from a caller. Without visual cues, you're left with only your friendly voice to convey information and warmth to the caller. With the following tips, you'll be able to take detailed, informative messages that give the recipient everything they need in order to return the call.
Answer the call by the third ring
Letting the phone ring beyond the third ring is not acceptable professional phone etiquette. Callers don't want to waste their time waiting for you to pick up the phone, and starting a conversation with a frustrated caller may be setting yourself up for further problems. Answer the call before it reaches the third ring to start the conversation on the right foot.
Use a professional, informative greeting
As the person picking up the phone for the company, it's your duty to let the caller know they've reached the right (or wrong) place. Answer the phone with a professional, informative greeting like this:
"Good afternoon! Thank you for calling Conversational Receptionists. My name is Tara. What can I do for you?"
This greeting gives the caller some important identifying information. 1) The time of day, 2) The company name, and 3) The employee's name. This lets the caller know what time they've reached your office (if you are in different time zones, this can be really helpful!) while telling them they reached the right company and which employee they're speaking with.
Once you've greeted the caller and they've revealed who they're trying to get in touch with, it's time to move on to step 3: Gathering the right information.
Gather the right information
Now that the caller has requested to speak with someone who is unavailable, it's time to collect the right information from the caller. Taking a message that will be useful for the recipient means gathering all the information they may need at the time of the call. Every message you take should include:
Caller's name
Caller's business or company name
The best phone number to return the call
A summary of the purpose of the call
The date and time of the call
You can gather this information easily without appearing like an agent of espionage. Just cheerfully ask! Here's an example.
"Can I speak to Barbara? I'm calling about a meeting we have scheduled tomorrow."
"Barbara is out of the office until around 1:00pm. I can take a message and pass those details on to her as soon as she gets back if you'd like! I just need your full name, the best number to reach you, and the purpose of the call."
"That sounds great. My name is Daniel Eddings and Barbara and I are to have a meeting at 1 tomorrow, but I will be about 15 minutes late due to an unexpected change. She can reach me at 555-546-2323."
Make sure you've got the correct info
Repeat the information given back to the caller to ensure you've written it down correctly. This includes the spelling of the caller's name and company affiliation, the phone number, and the body of the message itself. Write the date and time of the call next to the message so the recipient will have this information as well.
Deliver the message to the recipient
Once you've taken down the message and ensured what you've written is accurate, you can deliver the message to the recipient. Do this in the method you've already agreed on with the recipient, whether that's sending the message via email or text, calling to notify them of the message, or holding the message until they return.
Deliver the message written or typed clearly for the recipient to ensure they can easily decipher it and return the call later.
Source: https://www.conversational.com/phone-etiquette-101-taking-a-message/
Publish Date: January 18, 2017 5:00 AM
---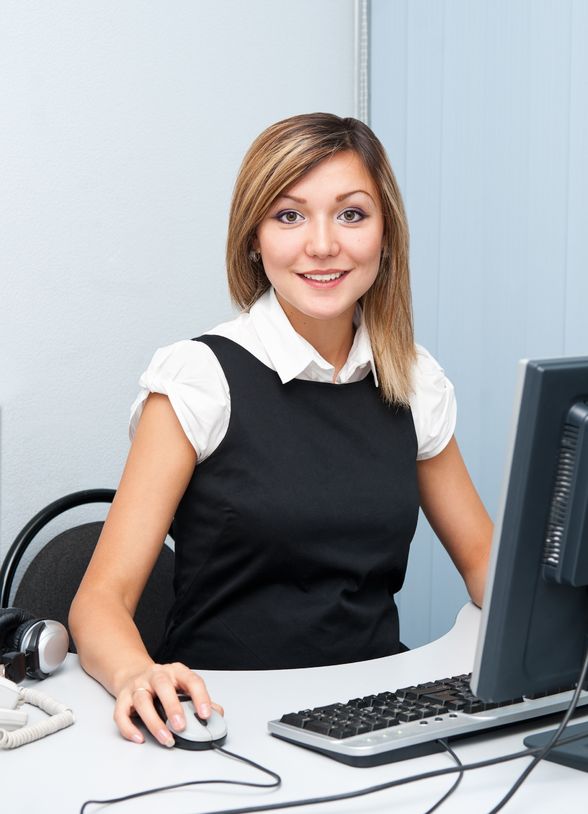 In order to provide the best virtual assistant services, you have to know what else is out there. Most importantly, you have to know what the competition is lacking so you can build a service that bridges that gap.
When we started building our virtual assistant plans, we used the requests from our clients and reviews online to determine what the most appreciated virtual assistant features are – and determine some new, innovative features other providers weren't offering yet.
Conversational: Setting the Gold Standard for Virtual Assistants
We put those services together in our flexible virtual assistant plans and began offering them to clients big and small across the U.S. Today, our virtual assistant service is top-rated and we're happy to be a 5-star company on review sites like TrustPilot.
We're setting the gold standard for virtual assistants because we know our clients need skilled administrative assistance from a trusted provider that makes the process as ordering a product online.
What is the gold standard for virtual assistants?
When we refer to the gold standard for virtual assistants, we're talking about meeting a high standard that separates the best virtual assistants from the mediocre. Mediocre virtual assistants are a dime a dozen.
You can easily find them on sites like Upwork, but with some important caveats: They may not be native English speakers, they may not have the experience you're looking for, and in some cases, they may be completely unqualified to work for you.
A virtual assistant that meets the gold standard is one that has years of applicable experience, has been trained in customer service, fluently speaks English, and can work seamlessly for a company while operating remotely.
Virtual assistants don't make it onto our team if they do not meet these criteria. We take the quality of our virtual assistant staff seriously to provide our clients with an exceptional level of service.
How does Conversational compare to other providers?
Compare Conversational's virtual assistant service with some of the other top providers in the industry, including AskSunday, Fancy Hands, and EAhelp. You can read our full comparison of each service in the articles below. Compare the most important virtual assistant features, like hours per month, available tasks, monthly cost, assistant credentials, money back guarantee, setup fees, and more to see how we're setting the gold standard for virtual assistants.
Compare Conversational to other providers:
Conversational vs. Fancy Hands
Conversational vs. EAhelp
Conversational vs. AskSunday
Source: https://www.conversational.com/setting-the-gold-standard-for-virtual-assistants/
Publish Date: January 17, 2017 5:00 AM
Page: 1 | 2 | 3 | 4 | 5 | 6 | 7 | 8 | 9 | 10 | 11 | 12 | 13 | 14 | 15 | 16 | 17 | 18 | 19