Conversational - ContactCenterWorld.com Blog Page 4
Page: 1 | 2 | 3 | 4 | 5 | 6 | 7 | 8 | 9 | 10 | 11 | 12 | 13 | 14 | 15 | 16 | 17 | 18 | 19
Cutting corners in customer service is not uncommon, but it's also not without consequence. Making your customer experience as enjoyable, simple, and efficient as possible is not only in the best interest of your customers, but also the livelihood of your business.
It all starts with how your business phone is answered. If a live person isn't answering your phone, you're losing customers. There are numerous statistics that back this statement and we'll cover some of those in this blog post. We'll also give you a few tips for ensuring all your calls are answered by a live person (read: No machines or automated systems).
If a Live Person Isn't Answering Your Phone, You're Losing Customers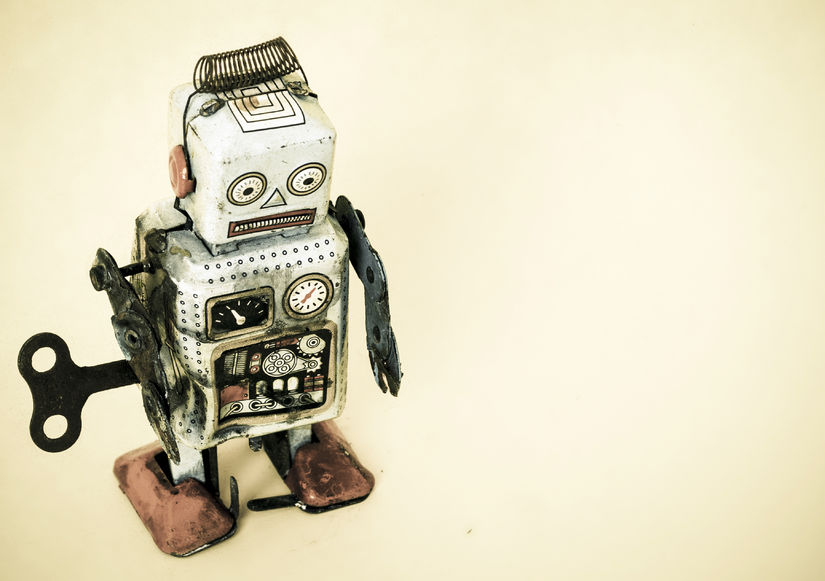 Seriously – does it really matter if an automated system picks up your business calls instead of a real human being? Both options result in the customer making contact with your business, and using an automated system certainly seems to save time. Why would this be a decision that would cause a business to lose customers?
The answer is simple. In one word, the thing most customers absolutely hate about automated phone systems is the frustration that goes along with using them. Frustration wrecks the customer experience and makes them think negatively about their interaction with your company.
Why are automated phone systems frustrating? Let's ask Dean Burnett of The Guardian, who has studied the way consumers react to automated phone systems versus dealing with a live person.
"Add to this the frustration caused by dealing with an automated phone line. Technology is a wonderful thing (said the science blogger), and it makes economic sense for companies to automate the time-consuming elements of running a business. And it would be wrong to say automated systems can't have benefits. But there are numerous psychological consequences for customers using the automated phone system." –Dean Burnett of The Guardian
Why don't customers like dealing with automated phone systems?
There are more reasons automated phone systems are frustrating, including the impersonal vibe they impart to customers and being inefficient.
Feels impersonal
Frustrating to customers – Michael Hess of CBS News wrote a funny article about the frustration of dealing with automated phone systems. He included an excerpt from his experiences with an automated phone system (which ends with him getting hung up on by a robot). All jokes aside, Michael understands the reason automated systems are frustrating to customers: They can't respond in a human way to customers, and the lack of proper response is frustrating.
Robot: "Did you know you can get product information and answers to many common questions on our website?"
Michael H.: "Why, yes, I did! But I wanted to call you, that's why I'm on the phone and not my computer."
Robot: "Please enter your account number."
Michael H.: "Why? There is a 94.7% chance you will ask me for it again if/when a human being picks up."
It's inefficient
Many customers need help with a quick question or just need something verified or confirmed. Waiting to hear a laundry list of menu options – none of which seem to fit – and still eventually ending up on the line with a live person who can help is inefficient. Instead, have a live person answer the phone and cut out the inefficiencies.
Unfortunately, choosing an automated phone system to handle your incoming calls compared to having a live voice answer the calls is a huge mistake that could be costing your company money and driving customers away.
How can you ensure there's a live person answering your phone?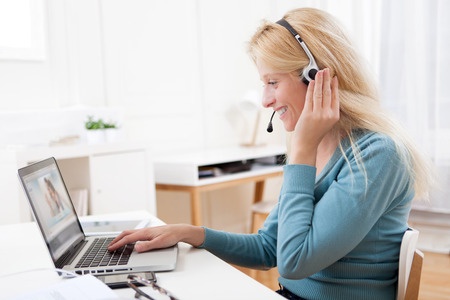 Ensuring there's always a real human being there answering your phone may be more difficult than it sounds.
If you're the owner and operator of your business, there's a very good chance that you're often too busy to grab the phone when it rings. Even with a small staff, ensuring someone is always available to pick up the phone when it rings may be challenging.
That's why many small businesses rely on the use of a virtual receptionist, a remote receptionist who has your phone calls routed to them and fields each call according to your instructions.
Dealing with virtual receptionists can be tricky, as some work on a freelance basis and may not have proper training and experience to handle professional phone calls. When selecting a virtual receptionist, always look for an A rated BBB provider like Conversational.
Our virtual receptionists work full-time for us and are screened, trained, and thoroughly vetted before joining our team. Because they work full-time for us, you can hire them to handle your calls for as little or as much time as you need per month. Our plans range from 100 receptionist minutes per month to 500 receptionist minutes per month.
To learn more about getting a virtual receptionist and ensuring there's always a live person answering your phone, please check out our Virtual Receptionist Pricing page.
Source: https://www.conversational.com/if-a-live-person-isnt-answering-your-phone-youre-losing-customers/
Publish Date: January 17, 2017 5:00 AM
---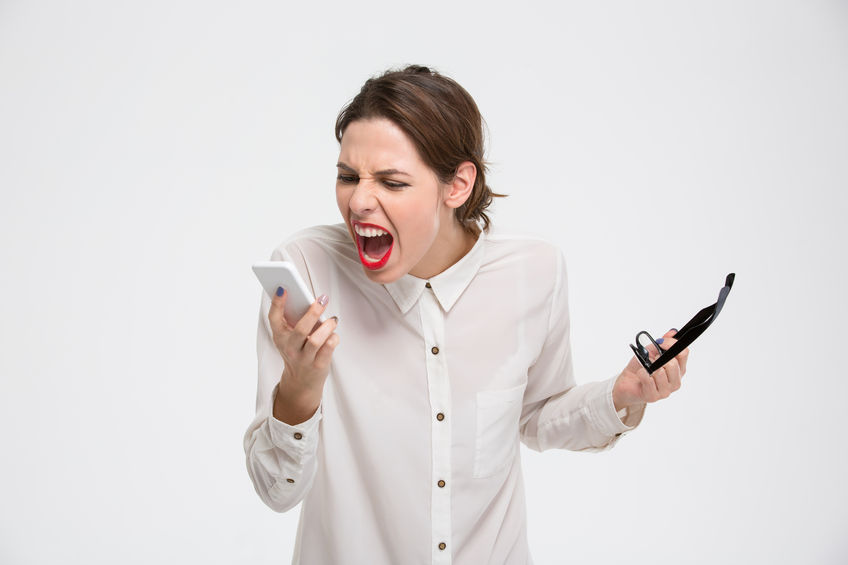 Have you met The Caller Who Won't Calm Down? He or she is out there, somewhere, on the phone with a very unlucky customer service agent right now. They're angry, loud, and they are determined to keep their fiery passion (hatred?) for your company alive.
They will not calm down, and yet you're tasked with delivering great customer service to them.
How do you handle The Caller Who Won't Calm Down? It's simple, really. All you need are a few tried-and-true tactics that are proven to diffuse even the most chaotic customer service calls.
Here's how to handle The Caller Who Won't Calm Down.
How to Handle The Caller Who Won't Calm Down
---
In an enlightening blog post about handling the top 10 most difficult types of callers, we talked about one type of difficult caller that every company will come face to face (or voice to voice) with at some point: The Screamer.
"This caller is seriously angry with your company and they show it by screaming at you throughout the call. It might seem like nothing will elicit a calm response from this caller, but approaching it in the right manner can have a positive effect.

The Screamer might come off cool and logical at first, and then launch into a loud tirade. They might start yelling from the moment you pick up the phone. They might include curse words and insults that you are simply not comfortable hearing. You should know when it's time to transfer a caller to someone else or simply end the exchange."
Sometimes, The Caller Who Won't Calm Down is The Screamer. If that's the case, you need to follow a predetermined course of action to ensure you don't get caught up in the chaos. Here's how to deal with The Caller Who Won't Calm Down.
6 Ways to Deal with Angry Callers
---
First, take a deep breath and remind yourself that this caller, however inappropriately they are expressing it, has a genuine complaint or issue with your company and the right to let you know about it. You, as the person fielding the call, have an obligation to take action as a representative of your company.
That action will differ depending on the nature of the call, but sometimes, it's necessary to end an exchange with a truly angry caller who will not calm down after various attempts to assist them.
That shouldn't be your first action, however. When dealing with a caller who is very angry, remember to:
Be firm but courteous
Be empathetic
Remain calm
Refer to facts, policies, and logic
Apologize genuinely (if applicable)
Brainstorm solutions
Sometimes, a caller who won't calm down is not all that angry underneath it all. They just want a resolution to a problem they're having, and if you remain calm and courteous, you can focus on offering a genuine apology and finding a solution or way to make things right.
What if you're dealing with an abusive caller?
Finally, if you find yourself on the line with a particularly angry caller who is becoming abusive toward you, you should end the exchange according to policy immediately. Some people have trouble distinguishing angry callers from abusive callers, and that's understandable.
Abusive callers go beyond normal angry responses, however, and use insults, threatening language, shouting, and mocking to berate a customer service agent.
If you find yourself dealing with an abusive caller, the best thing to do is remind the caller you are recording the call, which can sometimes remind a caller to act appropriately.
If the caller continues to engage in abusive behavior, you should end the exchange immediately and make note of the incident for your supervisor or any other agents at your company who may deal with this caller.
Source: https://www.conversational.com/how-to-handle-the-caller-who-wont-calm-down/
Publish Date: January 16, 2017 5:00 AM
---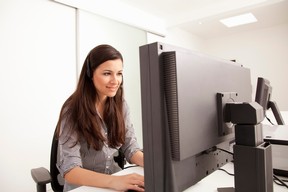 Getting a virtual assistant isn't just a time saver. Working with the right virtual assistant will change the way you do business by giving you the freedom to manage your company with the big picture in mind. As the saying goes, if you "Can't see the forest for the trees," it's because you need a new, wider perspective.
If you're still handling all or most of the day-to-day at your business, you will find it nearly impossible to gain the proper perspective to really go after growth.
A virtual assistant can play a major role in preparing you for business growth and finding one that offers the right features can change the way you do business. Here's how!
3 Virtual Assistant Features That Will Change the Way You Do Business
---
Invoicing and payments
Are you familiar with the hassle of invoicing and making payments? You'll forget all about it when you delegate these tasks to a virtual assistant. If you choose, you can securely share your credit card information with your Conversational virtual assistant and authorize them to make one-time or recurring purchases or payments for you. Whether it's orders for your inventory, last-minute gift purchases, monthly payments, or sending invoices, you can assign the task to your virtual assistant with the assurance it will be taken care of securely and only with your express permission.
Never having to send an invoice or make an online payment again is just one way a virtual assistant can change the way you do business.
Recurring task management
Those little tasks that must be done every day, week, or month can easily be delegated to a virtual assistant. You'll know your recurring tasks are reliably handled and can use the time you'd normally spend on them doing more important work. Recurring tasks our virtual assistants handle include:
Keeping up with your schedule, calendar, deadlines
Managing appointments and cancellations
Sending appointment reminders
Daily news curation
Blog post proofreading and editing
Making payments or sending invoices
Replying to comments on social media, websites, blogs
Replying to emails or sending emails
Plus many more
Reservations and planning
Need someone to call the caterer about your staff Valentine's Day party? Tell your virtual assistant. Planning a business trip next month and need to make flight, hotel, and rental car arrangements? Tell your virtual assistant. You can use your virtual assistant to help with tasks beyond business if you'd like – think of your VA as a personal and administrative assistant. With a trained, qualified VA from Conversational at your right hand, you can make sure your plans are organized for business and home.
You can hire your own virtual assistant at our all-time lowest monthly cost. Click here to view our pricing plans and see what a virtual assistant can do for your company.
Source: https://www.conversational.com/3-virtual-assistant-features-change-the-way-you-do-business/
Publish Date: January 10, 2017 5:00 AM
---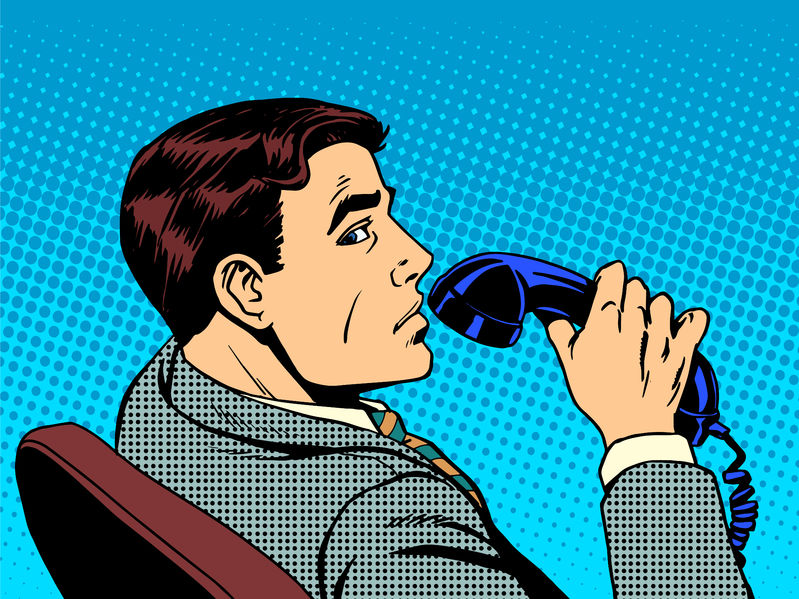 When someone calls your business, do you know what they really expect or want in a receptionist? Do they expect intense friendliness or a cool, professional tone?
It can be difficult to say due to caller preferences, but there are a few points that most callers agree on.
What do callers want in a receptionist and does yours make the cut? Keep reading to find out.
What Do Callers Want in a Receptionist?
---
A prompt answer
To start, callers want a receptionist to answer promptly. No one likes listening to the phone ringing on and on without an answer. A receptionist should answer the phone before the third ring if possible to ensure the caller doesn't become frustrated or feel as though no one's going to pick up.
At Conversational, we train our receptionists to answer the call on the first or second ring to ensure callers never have to wait around.
Polite but friendly
Second, callers want a receptionist to be friendly, but not intensely so. Unless a caller has built a rapport with a certain receptionist, most say they prefer to keep the tone light, friendly, and polite when on the phone with a receptionist. Someone who is overly friendly can come across too intensely to callers, and it can veer into the flirtation zone if not kept in check.
This is one reason many companies rely on third party virtual receptionist providers like Conversational – they know the receptionists will have the right balance of polite and friendly.
Willing to go the extra mile
Callers just love when they're on the line with a receptionist who is willing to go the extra mile to help. A receptionist that offers to take a closer look at something, do some digging around in a customer's account to resolve an issue, tak the issue to management, etc. shows the caller that they're a valued customer and wins their loyalty. If you don't have a receptionist that's willing to go the extra mile, consider hiring virtual from Conversational.
Succinct and clear
Small talk and chatting are just part of the receptionist job sometimes, but callers don't want Chatty Cathy to answer the phone when they call your business with a purpose. They want someone who speaks clearly and succinctly, not someone who drones on and on and lengthens what could be quick conversations.
Note: There is a big difference between being succinct and short. Callers don't like being cut off or feeling like they've been cut short by a blunt or abrupt receptionist, so make sure yours can strike the balance!
Source: https://www.conversational.com/what-do-callers-want-in-a-receptionist/
Publish Date: January 9, 2017 5:00 AM
---
When you first start a business or firm, you handle the calls (which, thankfully, are few in the beginning). Once your company starts growing and taking off, the call volume increases and it becomes obvious that you'll need someone to take over your call answering duties.
In this case, you might consider hiring a virtual receptionist or an in-house receptionist. You might be in the tough spot of coming up with call scripts for different scenarios and wondering if call scripts are essential or unnatural.
That's a great question, so we posed it to our team of experienced receptionists: Are call scripts a good idea?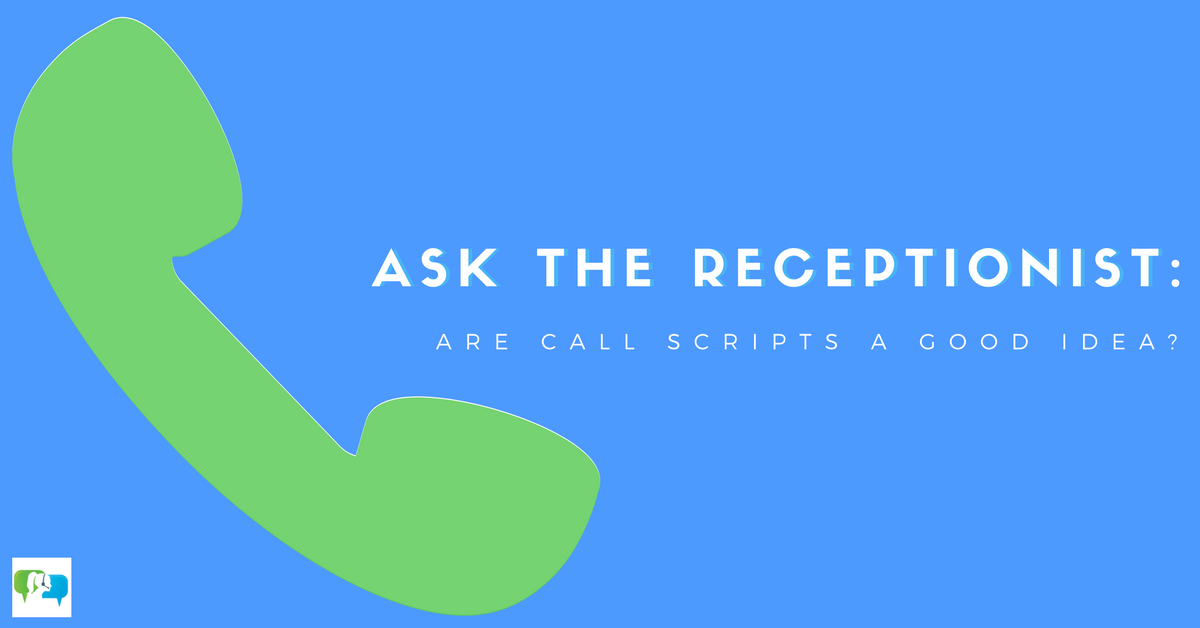 Ask the Receptionist: Are Call Scripts a Good Idea?
"Scripts are impersonal and never sound natural." – Tanya Lamont, CEO, Conversational Receptionists
First, the general consensus of our team was that call scripts can be done well, but usually, they come off as canned or unnatural. On that note, consider some of the following call scenarios and determine which sound friendly and professional and which sound unnatural and robotic.
"Thank you for calling DF Enterprises, how may I direct your call?"
"Good afternoon! You've reached DF Enterprises. This is Pam. How can I help you today?"
"Thank you for contacting DF Enterprises. May I have your customer number to more easily serve you?"
"Hi, you've reached DF Enterprises, this is Pam. I'll need your customer number before we get started, can you find that for me on your last account statement?"
In each of these cases, the same information was conveyed to the caller, but two examples used an unnatural call script and two did not stick directly to a script. Can you tell which is which? Examples 1 and 3 are impersonal call script examples. Examples 2 and 4 are not.
Can you see how a virtual receptionist can follow a general "script" on a call without sticking directly to it? Sticking to an inflexible call script is never a good idea in a customer-facing business. People want a human response – it's why automated call answering services (IVR) are hated among consumers and losing popularity every year.
The problem with call scripts
Most importantly, customers can tell a difference between a receptionist being candid and friendly versus following an inflexible call script. You want to give your callers the feeling that your receptionists are just naturally friendly, helpful folks – not that they're just following a predetermined script.
For a helpful example, think back to a school play you had a part in. No matter how much you practiced, it was hard to shake the monotonous tone of the script as you read your lines out loud. Even though you eventually memorized those lines, having to recite them in the exact same order and tone each time made you tired of the content and it probably came across that way in your performance.
You may have said your lines flatly, unnaturally, and without making enough eye contact or connection with your audience (though your mother would never admit this).
The same thing happens to receptionists that have to follow a call script each time. Instead of limiting your receptionists to a call script, instead give some general points that should be addressed in each call and let them determine how to deliver those to the caller. Giving your receptionist more freedom on the phones will go over well with your callers, who will appreciate the human interaction and level of candidness.
Exceptions to the rule
Call scripts aren't usually a good idea, though there are a few notable exceptions. If you're collecting customer information, following a script is fine and expected. If you're a company abiding by strict rules and regulations, you may need to ensure your receptionists stick to a call script to ensure compliance.
But if you're thinking call scripts are a necessary part of hiring and working with a receptionist, it's time to change your mind – to connect with customers and improve your level of service, give your receptionists more freedom on calls.
Source: https://www.conversational.com/ask-receptionist-call-scripts-good-idea/
Publish Date: January 4, 2017 5:00 AM
---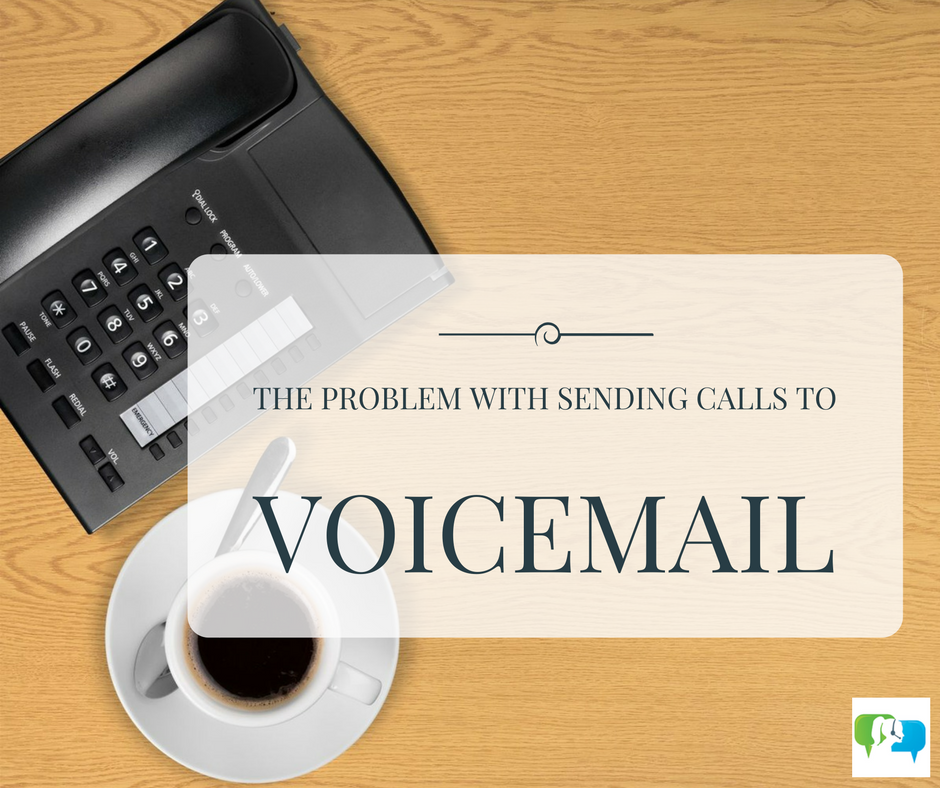 Every business phone call should be answered by a real person and transferred or handled accordingly. Some business owners start letting all their calls go to voicemail with the intention to check the messages later and return the calls.
The problem with sending business calls to voicemail is that the scenario doesn't usually work out as planned, with your leads leaving detailed messages and you neatly jotting the information down later.
The problem with sending business calls to voicemail
Instead, lots of important calls will be missed entirely when the caller decides not to leave a voicemail and doesn't call back. You'll have to wade through a lot of unimportant voicemail messages to get to the important ones. Good voice and call quality aren't always assured, and at times you'll be unable to hear critical bits of information. Your voicemail box will quickly fill up if you're not managing your inbox properly.
Even outside of the business world, voicemail is becoming the black sheep of communication channels. A multitude of studies showing voicemail use dropping across the nation. In a study by Nuance, 27% of participants said they feel "burdened" by the idea of listening to a voicemail, while 23% said they feel "anxious" or "worry something is wrong" when they receive a voicemail.
The same study found that 80% of Millennials aged 18 – 37 said they use the voicemail medium exclusively to communicate urgent news (like a death in the family, news of hospitalization, etc.). And because Millennials make up the largest segment of the U.S. population (86 million), it's easier to understand why asking your callers to rely on the voicemail box to leave a message is an unreliable and ineffective tactic.
The less often people use voicemail in general, the more likely you're losing leads when you automatically direct all your calls to voicemail. That's a loss no business can afford.
What's better than sending business calls to voicemail?
If you can't pick up the phone each time it rings, you should have someone around who can. Hiring an on-site receptionist is a very large expense for a growing company, but hiring a virtual receptionist is a smarter option at a fraction of the cost.
A virtual receptionist can handle your calls without directing them to voicemail – have them screen your calls, perform a warm transfer, or take a message from the caller and deliver it to you via email, text message, or telephone.
You don't have to sign a contract or commit to a plan to give a virtual receptionist a try. Start a 30 day free trial with our virtual receptionists now to stop missing out on your phone leads!
Source: https://www.conversational.com/the-problem-with-sending-business-calls-to-voicemail/
Publish Date: January 3, 2017 5:00 AM
---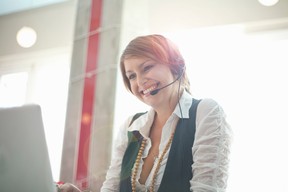 You love talking to your customers on the phone and making them feel great about their interaction with your brand. But sometimes, brands fail at customer interactions because they're using the wrong phrases on the phone. There are some phrases you should never use with a client on the phone, though they may sound harmless at first.
Every interaction with a customer, whether it's a phone call, social media conversation, or email, is a way to connect with your clients and make them feel important to your business.
You want them to continue to come back to spend their hard-earned money with you, but negative or seemingly negative phrases you or your team are using may be pushing your customers away. Consider if you are using "harmless" phrases such as "no problem" or "I don't know" too often.
While these may seem like standard conversational phrases, they are actually presenting a negative undertone to your customer rather than using it as an opportunity to express a positive twist on their request.
5 Phrases You Should Never Use with a Client on the Phone
Take a look at these five problematic phrases you should never use with a client during your phone conversations.
"No Problem"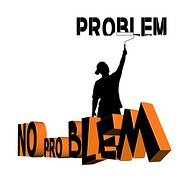 When you say "no problem," it's a positive phrase to let your customer know you aren't going to have any issues solving their problem, right? Wrong. In fact, "no problem" has a negative intonation. Your phrase is implying that the situation could have been a problem. That's not the tone you want to set in customer service.
Your customer's requests should never appear to be problematic and always desired to be heard. Instead of saying "no problem," you are wise to start using something more positive. This phrase could be replaced with "my pleasure," "glad to help," or "you're welcome." This changes the feel of the conversation and makes your customer feel that you were happy to serve them.
"You need to"
Have you ever given advice to a customer by saying "you need to…?" This may seem like a harmless phrase to use, but your customer will perceive it as a rude command that connotes annoyance. Instead of demanding a customer take their own action, guide your customers in a friendly manner to let them know that your advice would be to handle it this or that way. Try a phrase like "the best way to handle that is…"
"I'm just the…"
Have you ever taken a call that was meant for someone else and let the customer know right away that you are "just the" receptionist or marketing manager or cashier? When someone calls a company, they expect anyone to answer the phone to be of service without trying to get out of the situation. Be willing to get the customer the help they need without downing your position or level of authority in the process.
This phrase lets your customer know that you aren't very important or an asset who can assist them. Instead, take the lead and let your customer know that "I would be happy to get the message to him/her." It'll make you look great that you took the time to help.
"I don't know"
Sometimes we simply don't have the answer for a customer. Instead of saying "I don't know," perhaps you could let you customer know that you'd be happy to put them on a brief hold while you track down the information. Let your customer know that it was a great question and that you will find it out for them. You are supposed to be an expert to come to for advice and solutions, and saying "I don't know" is really frustrating to a caller.
"Please hold"
Sure, this phrase sounds just fine to you and appears innocent enough, but what it's really doing is neglecting to explain to your caller what is going on.
You should give your customer the courtesy to explain that you will be placing them on a brief hold while you check the information out. Ask if that's alright with the customer.
Do you use these innocent-sounding phrases on the phone with your customers without realizing that it's hurting your brand's image? Start using more positive phrases so that your customers know you are happy to help anytime they call in.
Source: https://www.conversational.com/five-phrases-you-should-never-use-with-a-client-on-the-phone/
Publish Date: December 31, 2016 5:00 AM
---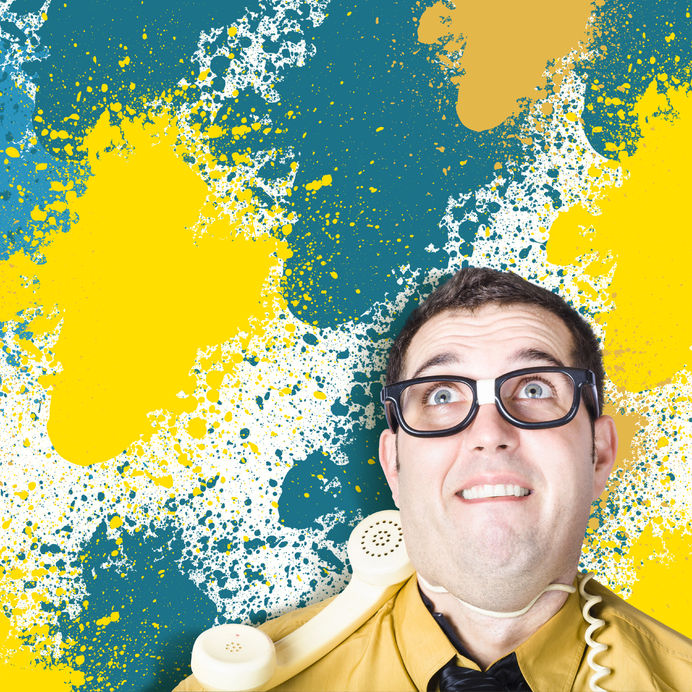 Throughout the course of operating, your business will deal with some difficult phone calls. Some will come in the form of bad news, but the focus of this post are difficult customer service calls.
When a customer calls with a problem – whether it's about closing an account or needing an exception to a policy rule – the resulting conversation can be very challenging for customer service staff to field.
That's why it's important to prepare for these imminent customer service phone calls and ensure you and your staff know how to respond to the following difficult scenarios.
Here are the 3 most difficult phone calls your business will deal with. Read on to find helpful tips for handling each of these call scenarios with ease.
The 3 Most Difficult Phone Calls Your Business Will Deal With
---
When the caller wants to close their account
When a caller is sure they want to close their account, the phone call concerning it has the potential to become emotional or escalate into conflict. Customer service staff should be careful to remain polite and unbiased in dealing with a customer who wants to close their account.
There are a variety of reasons a customer might make this decision, some having nothing to do with the company they're choosing to leave. The customer will usually let you know why they're closing the account with your company, so be ready to respond to their reason for leaving in the best manner.
Sometimes, you will be able to convince a customer to stick around by giving them some new information or a special bonus. This can turn one of the most difficult phone calls into one of the biggest wins of the day!
Customer: "I'm calling about closing my account because you've double-charged me three times in the last few months and I'm sick of it."
Response: "That must've been frustrating for you. I hope you'll reconsider closing your account as we've just switched credit card processing providers and do not expect to have issues like that again. Would you like to keep your account with us open?"
Sometimes, though, the customer will have already made up their mind. Here's an example of a positive account closing interaction:
Customer: "I want to close my account. I found another provider and they've offered to pay any early termination fees I incur with you."
Response: "Okay, I'm sorry to hear that you're leaving us! If you'd like to close your account with us, I'll just need your first and last name and your account number to start the process. And just for future reference, you can reopen your account with us at anytime without penalty."
When the caller asks an impossible favor
If a caller is asking for a favor you know you can't provide, you need to be upfront about it. Not only will this settle any confusion the caller may be feeling, it will also set the tone for the types of exceptions your company will make and how strictly you adhere to your policies.
Favors a caller might ask for include, but definitely are not limited to:
A one-time discount
Due date extension
Lower monthly payments
Disputing charges
Promotion requests
Substituting services or items
The best way to respond to requests for favors you can't provide is to respond clearly and simply. Don't make it into a speech or act like you're disappointed to deliver the news. Simply state why you cannot fulfill the request and ask if there is anything else you can assist with.
Here's an example.
Customer: "I'm having a really tough time right now and wondered if you could help me out by moving some things around to make my monthly payment lower. I know there has to be some charge or fee you can knock off."
Response: "The monthly fee you're currently paying is the price of the service plus tax. There are no additional fees or charges added to that price, so there are no charges I can waive or remove from your account at this time. Would you like to look over some of our monthly plans that offer fewer minutes at a lower price?"
When the caller is angry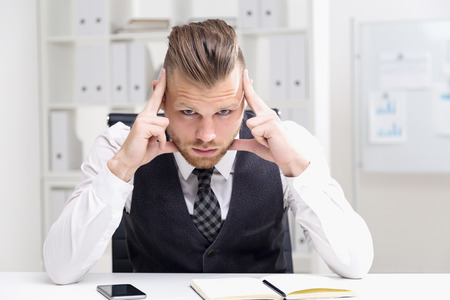 Finally, there are times when you'll pick up the phone only to be greeted by a screaming caller who is very angry. While your first response may be to drop the phone or suggest anger management, you'll have to deal with this caller just as politely and efficiently as you do with all others.
Dealing with an angry caller is no easy feat. It's one of the most difficult phone calls there is to deal with. Ask any receptionist or customer service professional! Insults will be hurled, ear drums will be assaulted, and career choices will be questioned.
The most important thing to keep in mind is that the caller is misdirecting their anger toward you, the person answering the phone, mistakenly.
They are not really angry with you, and regardless of what personal insults they may hurl, they are not taking issue with you personally. They are dissatisfied with something related to your company, and your goal should be remaining calm and polite while you get to the heart of what's bothering them. Only then can you figure out an acceptable solution and satisfy the caller.
Sometimes, however, the caller will not be open to figuring out solutions and will only want to be abusive toward you. In this case, you should promptly let the caller know that you can not tolerate such behavior and direct them to call back when they can handle the matter calmly.
For a great reference on dealing with angry, abusive callers that insult you and refuse to engage meaningfully, check out this blog post.
Outsource your most difficult phone calls to the professionals
You can make these challenging customer service scenarios much easier by outsourcing your customer service calls to the professionals at Conversational. Our expert team of virtual receptionists works full-time to answer our clients' customer service phone calls. Our team handles call answering, transfers, message delivery, and appointment booking for small business clients across the United States.
Sign up today and take advantage of our 30 day free trial for all new clients! Click here to get started now.
Source: https://www.conversational.com/the-3-most-difficult-phone-calls-your-business-will-deal-with/
Publish Date: December 28, 2016 5:00 AM
---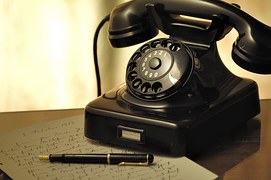 The success of your business depends on your customers. That is why it is important that you provide outstanding customer service. When phone calls are not answered, you are missing out on a world of opportunity. You could lose a potential lifelong customer when you don't answer the phone.
It can be hard for small business owners who are trying to run their business efficiently. It has been proven that most individuals will not leave a message if they call a business and get the answering machine. However, if you opt to hire a virtual receptionist, your clients will be cared for more efficiently. This is a cost effective solution, as they work from a remote location and you do not have to pay them full time benefits.
Here are some things you miss out on when you don't answer the phone.
Losing Customers
Every call is important, and missed calls will cause your business. More than likely, calls coming into your office are about information that someone has seen on your website or social media platform. It is only habit for individuals to research products and services online. When they have a question or are ready to buy, they will call the business. If that phone call goes to voice mail, chances are they will go to your competitor.
Throwing away money
Your marketing efforts require time and money. When you allow phone calls to go to voicemail, the money you spent on marketing is being thrown away. This could add up to be thousands of dollars, plus the time you have invested. Marketing is something you want to make the most of, so do not waste your efforts on missed calls. Hiring a virtual receptionist will ensure you have a knowledgeable staff member to answer all your calls, and help potential clients.
More complaints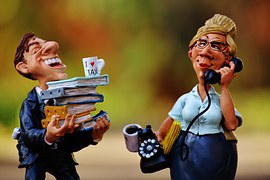 When you don't answer the phone, it will cause customers to complain, and that will lead to frustration for you. Virtual receptionist is trained to care for all aspects of the customer's needs. They can answer frequently asked questions, book appointments, take detailed messages, and forward phone calls to the right staff members.
This will help cut down on the aggravation that you and your customers will experience. Virtual receptionist will ensure all phone calls are handled in a timely fashion, which will cut down on angry customers and help your business be more productive.
Not helping customers quickly
It matters who is answering your phones, because customers want to be helped right away. If the person who is answering the phones is not knowledgeable about your business offerings, this could cause frustration for your clients. You could end up losing more business because this will not leave a good impression.
Customers want to buy from businesses who know their products and services. If the person who answers the phone knows nothing other than how to say hello, this will reflect on your business in a negative way. Every phone call could turn into a sale, so ensure you treat them that way.
Relationships suffer
When you are offering products or services for sale, it is important to form a relationship with customers. People want to do business with those that they can trust. Forming a relationship with potential customers will help secure a sale, and future business. Customers will return to do business with you if you take care of them.
Getting to know your customers is one of the best things you can do for your business. If you have a relationship with a customer, they will always choose you over a competitor. When you let phone calls go to an answering machine you are missing out on these opportunities. Having a live person answer the phone will form the foundation of a lasting relationship with clients.
Using a virtual receptionist to answer the phone
A virtual receptionist is an affordable choice when it comes to caring for phone calls. They are contracted, so you will not have to pay them full time benefits. Their hours are flexible, which means you can use them whenever you need them.
If you want to extend your business hours to improve customer service, then you can use a virtual receptionist to obtain this goal. Having a live person answer your phones will make your customers feel important, and reassure them that their needs are efficiently being cared for. Remember, if you don't answer your phone, the next company on your caller's list will. Allow Conversational to answer every phone call and ensure you don't miss out on new customers and profits!
Source: https://www.conversational.com/what-happens-if-you-dont-answer-the-phone/
Publish Date: December 28, 2016 5:00 AM
---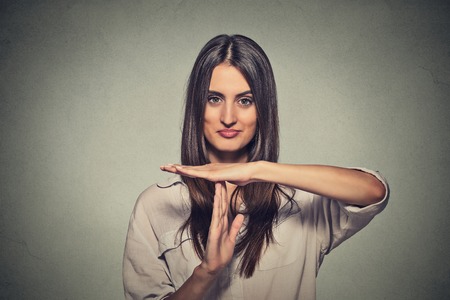 When it's necessary to put a caller on hold, using proper phone etiquette is essential. That's because "on hold" is not a place callers like to be – in fact, a survey by AT&T showed that most callers hang up after an average of 1 minute and 55 seconds of being on hold.
Further more, 34% of callers who hang up after being on hold too long will never call back.
If you thought that putting a caller on hold was a pretty straightforward customer service scenario, think again. There is a right way to do it and a wrong way to do it.
The proper etiquette for putting a caller on hold
Across all industries, the average hold time is about 38 seconds. If you want to ensure your customer service is viewed as better than average, you've got to improve on that number.
Playing hold music for callers is a smart way to make time on hold more enjoyable and pleasant for your callers. The AT&T study mentioned above found that customers who are put on hold for 30 seconds perceived that they were on hold for 90 seconds, but callers who listened to music while on hold thought a 30 second wait was only 15 seconds.
But playing hold music isn't your only option when putting a caller on hold. In a study looking at purchase probability among callers, it was determined that around 88% of callers prefer recorded messages including promotions and specials over other hold options (music or silence). The same study found that 20% of callers said they've made a purchase based on a promo they heard while on hold.
But what about scenarios where it's impossible to keep hold time short enough to satisfy your caller? You still have a few options that will please the caller.
Take the caller's name and phone number and call back as soon as possible
Tell the caller how long you expect the hold time to be
Play music or promotion recordings for the caller to listen to on hold
How to put a caller on hold
If you need to put a caller on hold, follow these steps to avoid frustrating the caller or losing a lead.
1. Greet the caller as you normally would. "Thank you for calling Conversational, this is Jane. How may I help you?"
2. Listen to their request, paraphrase it, and tell them you'll need to place them on hold momentarily. Use the caller's name to start building a connection. "Okay Ron, so it sounds like you're having trouble logging into your client account. We can get that sorted out right away. First, I'll need to put you on hold for just a moment while I pull up your information."
3. Work quickly while the caller is on hold. Remember, callers on hold can get frustrated and hang up well before the 2 minute mark.
4. When you return to the call, you have two options: 1) Thank the caller for their patience while holding or 2) Apologize for the inconvenience of being put on hold and thank them for their patience. Either one will be considered polite and professional. The second option is especially appropriate if the caller was on hold for longer than average or if the wait was extended unexpectedly.
Source: https://www.conversational.com/phone-etiquette-101-putting-a-caller-on-hold/
Publish Date: December 28, 2016 5:00 AM
---

Warning: ksort() expects parameter 1 to be array, object given in /home/con7rsa/public_html/wp-content/plugins/yet-another-related-posts-plugin/classes/YARPP_Cache.php on line 465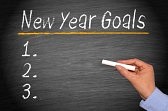 We're saying a hearty goodbye to 2016 and a hopeful hello to 2017! With the new year, it's common to create resolutions to improve various aspects of our lives, relationships, and well-being. Whether you've made resolutions for the new year or not, we'd like to suggest that you resolve to improve your phone communication for the new year. Why?
Your phone presence and method of communicating with clients, customers, and callers says a lot about your business. The manner in which you answer the phone, how quickly you return missed calls, how many calls you miss in the first place, the level of customer service you offer – it all works together to create the customer experience you're offering your callers. And trust us – the calling experience can always be improved.
Resolving to improve your phone communication for the new year is one of the smartest resolutions you can make this year. Read a few specific areas of phone communication you should focus on improving in 2017 to make the most of your phone presence!
Improve your phone communication for the new year
---
Resolve to stop automating your calls.
If you've been using an automated answering system to catch your calls and attempt to capture phone leads, resolve to put an end to it this year. Statistics repeatedly show that customers hate IVR (interactive voice response) call systems and routinely hang up and choose another company if they're having trouble navigating the phone menu.
Resolve to answer every call before the third ring.
You read that correctly – every call should be answered BEFORE the third ring in order to show your callers that you value them and are prompt and efficient in the way you do business. Letting the phone ring beyond the second ring tells callers, "Time to try the next company on the list!"
Resolve to be friendlier on the phone.
You should aim for a healthy balance of professional and friendly on the phone. You want to be warm and welcoming while remaining professional and consistent in your mannerisms. If you've been curt or cold on the phone in the past, now's the time to resolve to be friendlier on the phone. And if that sounds challenging, allow Conversational virtual receptionists to answer your calls for you and deliver the messages to you.
New year, new call improvements
If you're interested in improving your phone communication for the new year, hiring a virtual receptionist is the easiest and most cost effective method of doing so. Working with a virtual receptionist from Conversational will allow you to:
Create more personalized phone answering
Answer each phone call faster
Offer consistent call answering to customers
Answer the phones with a smile and a positive attitude
Never miss another phone call during business hours
Cut down on calls going to voicemail
Achieving your resolutions may not be nearly as hard as you think. You don't have to put your staff through a rigorous training program. Instead, you can hire a virtual receptionist service to achieve many of the possible phone communication resolutions.
How can a virtual receptionist help with phone resolutions?
Hiring a virtual receptionist will ensure all your callers are greeted in a friendly and professional manner. It will also ensure all the incoming calls are answered promptly. Just these two benefits, alone, can help you to achieve many of the possible New Year's resolutions for the phone communications of your business.
Along with providing a professional and friendly person to promptly answer the phones, a virtual receptionist service can also help save you time, make you more productive and increase your bottom-line. Since every phone call will be answered, you won't have to worry about missing another call. Missed calls could be costing you missed sales and profits, but with a virtual receptionist, this is no longer an issue.
There are many other benefits of hiring a virtual receptionist, as well. If you want to make sure your phone communications become an important part of your business's New Year's resolutions, you may want to reevaluate your original list. Look into hiring a virtual receptionist service to help you achieve your new phone communication resolutions for 2017. Find our monthly pricing plans here.
Source: https://www.conversational.com/resolve-to-improve-your-phone-communication-for-the-new-year/
Publish Date: December 27, 2016 5:00 AM
---
Making a good impression over the phone is harder than it sounds. There are a number of bad phone habits that get on customers' nerves and can detract from the purpose of the call. Think back to the times you've been on the receiving end of bad phone customer service – sounds of chewing, loud yawning, rudeness, constant interruptions – and how much it annoyed you.
If you think you or your employees might have developed some bad phone habits, check out the list below and read about each habit. Avoiding these bad phone habits can help you make a better impression on your callers and develop new, more effective phone habits.
5 Bad Phone Habits That Annoy Customers
---
1. Chewing anything – gum, food, etc.
Most people consider the sound of chewing to be gross, so it's the last thing they'd want to hear while on the phone with customer service. Chewing anything, whether it's gum or food, is sure to annoy customers and can make it hard for callers to understand you. If you've just taken a bite of something and the phone rings, it's better to quickly chew and let it ring a few more times than to answer it with a full mouth.
2. Sighing, yawning, signs of disinterest
Most of the social cues we take from phone calls are verbal since we can't see the other party to see their gestures, stances, and facial expressions. If one person is sighing, yawning, or showing signs of disinterest, it conveys to the other that they are bored with the conversation and have already mentally tuned out. Yawning or sighing on the phone with a customer is like saying "I'd rather be doing anything but this." It definitely doesn't convey that you're an attentive, caring, and competent customer service agent. If you can't suppress a yawn, follow it up with a quick apology and reason – for example, "I'm so sorry! I didn't get enough sleep last night and I'm feeling it today."
3. Interrupting or finishing sentences
While it might be considered cute for couples to finish each other's sentences, it's one of the most annoying bad phone habits on this list. No one likes to be interrupted or cut off, especially when their reason for calling has to do with business. Even if you feel you can tell where the customer is leading, don't interrupt or finish the sentence for them. Let them explain it fully to you and then paraphrase what you've heard to ensure you have the right understanding (these are principles of active listening).
4. Wrapping up the call too soon
Not feeling heard is one complaint many customers have about dealing with customer service departments. Sometimes, the neutral approach many companies take – staying calm, offering possible solutions, issuing the same responses to every caller – can end before the customer has a chance to get all the answers they were looking for. Don't get into the habit of sprinting through the call script and wrapping up the call too soon. Before ending a call, be sure to ask if there is anything else you can assist with. Don't assume the caller will bring it up on their own – some won't want to bother you after requesting help for a different problem.
5. Calling customer by the wrong name
Finally, one of the most annoying bad phone habits is calling a customer by the wrong name. In order to feel like a valued, respected customer, they can't be a victim of a case of mistaken identity. If you find yourself calling a customer by the wrong name often, you should consider slowing down in your work and finding methods to memorize names. If it happens once or twice, there's no harm done as long as you apologize and get the right name for future reference.
Source: https://www.conversational.com/5-bad-phone-habits-that-annoy-customers/
Publish Date: December 20, 2016 5:00 AM
---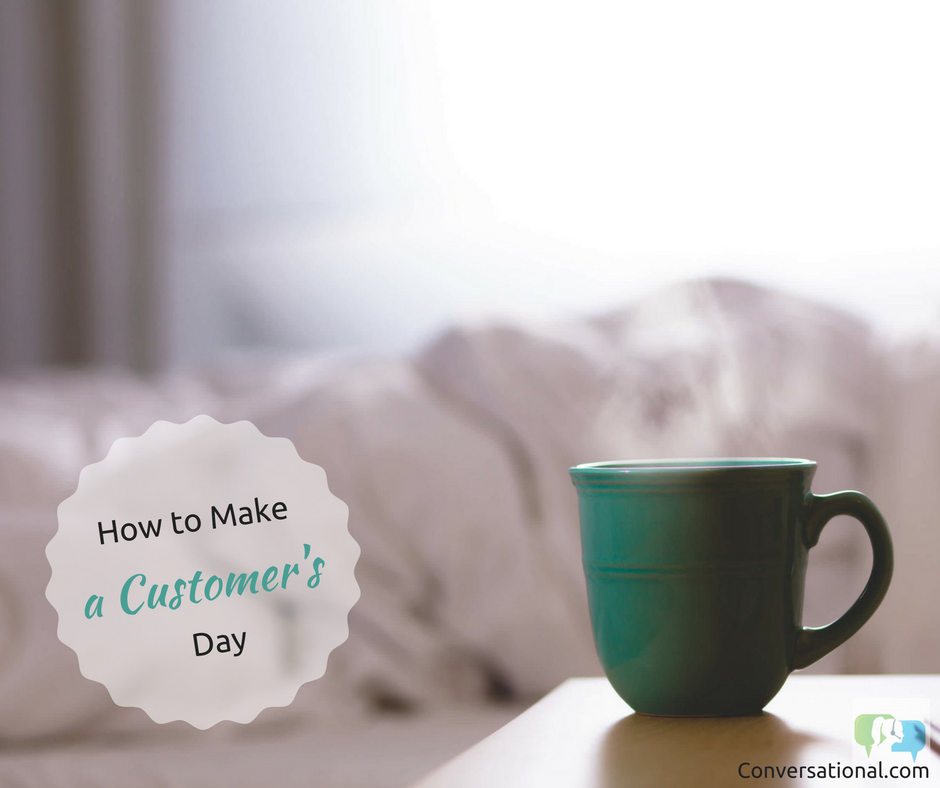 Customer service refers a little to the art of delivering service to a customer – answering questions, providing solutions, making wrongs right. The other side of customer service is simply interacting with people.
That's the part that really makes great customer service stand out – those who are willing to go above and beyond to make your day.
If you've ever wondered how you can apply those principles to your business and make a customer's day, you're about to find out. This blog post will teach you about the art of making someone's day and how to make that part of your customer service mission.
How to Make a Customer's Day
---
To make a customer's day, think of the best customer service you've received
The saying "Act like the person you want to become" applies to customer service as well as it does to personalities. Think back to a time when a customer service agent really made your day – what was going on? How did the representative treat you? What solutions, answers, or extras did you leave the interaction with? Now you know what to imitate if you want to make a customer's day. Just use what worked for you!
Remember a detail about the customer
If you've had a previous interaction with a customer, bring up a detail from your last conversation to let them know you remember them. It's small extras like these that make customer service interactions memorable for customers. For example, you know that customer Teresa is married with two children. You might say, "Hi Teresa! How are you, your husband, and the kids doing?" After this happens a few times, you and the customer build rapport and simply interacting with you in a pleasant way can be enough to make a customer's day!
Give the customer an unexpected extra
You can get creative and have fun with this one (with your boss' permission, if you're not the owner). Offer a customer an unexpected extra to really make their day – the sky is the limit as far as what you can offer.
Here are some ideas:
A discount on a product or service
Free item or gift
Add a credit to monthly statement
Send company swag
Free company reward points
Send a gift card or gift certificate
It's easier than you think to make a customer's day. Be more than polite – be friendly, bubbly, considerate, and cheerful to make someone's day and start getting others to associate your business with excellent customer service.
Source: https://www.conversational.com/how-to-make-a-customers-day/
Publish Date: December 19, 2016 5:00 AM
---
What do you do when you don't have leads or prospects but you need to sell? You cold call, of course. Also known as prospecting or canvassing, cold calling involves contacting people who have not been pre-qualified as leads (warm calling).
Is cold calling effective? It's hard to say. The very nature of cold calling means you won't have as much success with selling, but if you don't have any leads, sometimes it's the next best option.
"Cold calling is a technique whereby a salesperson contacts individuals who have not previously expressed an interest in the products or services that are being offered, as opposed to warm calling. Cold calling typically refers to phone calls but can also involve drop-in visits, such as with door-to-door salespeople." – Wikipedia
Cold calling is a lot like fishing in a large, open body of water – you know there are tons of fish in there to catch, but you also know that only a few (if any) will bite. Because of this knowledge, when you head to the water, you don't go unprepared. You bring an assortment of plastic lures and jigs, a few varieties of live bait, maybe more than one pole for different types of fish you may catch. Serious fishermen might bring a net for large catches, tools like hook removers, pocket knives, and gloves.
Are you catching our drift? Because of the uncertainty of fishing, serious fisherman take time to prepare and increase their odds of success as much as possible. You can do the same when cold calling. Take time to prepare, know the right techniques to use, and you'll begin selling more when cold calling. It really is that simple. Check out our tips for cold calling success below.
Is Cold Calling Effective or a Waste of Time?
Cold calling is only a waste of time if you're doing it wrong. You can make cold calling effective by implementing some tried-and-true strategies and techniques that appeal to your prospects and get you past the 10-second mark (most prospects hang up around this time). Check them out!
Make cold calling effective when you mirror your prospect
Mirroring is a classic method of gaining someone's approval and earning their trust. But how can you mirror someone that you've never met and have only spent a few seconds on the phone with? By listening carefully. How does your prospect answer the phone? In a rushed, hurried manner? Do they speak slowly and quietly? Do they sound happy? Mirror your prospect's perceived attitude to make cold calling effective.
Example:
A woman answers the phone and sounds like she's in a rush. She may sound a little out of breath when she says "Hello?" This indicates that you shouldn't waste her time and that it's appropriate to work quickly and put time limits on your conversation. "Hi! I'm calling from ___. I know you're busy but if you have one minute to talk about updating your phone service by choosing one of our $19.99 plans, I'd love to share some info with you!"
Get past the 10 second mark by letting the prospect speak
If you're doing all the talking, your odds of getting hung up on or rejected by the prospect increase. Instead, offer your initial "pitch," making sure you end it with a positive question they can answer, and then let them speak. Getting your foot in the door is one of the most important parts of cold calling and it's also the most difficult. If you can push past the 10 second mark, you can increase your odds of making a sale or landing a new lead.
Example:
"Hi! I'm calling from ___. I know you're busy but if you have one minute to talk about updating your phone service, I'd love to share some info with you! If you don't mind my asking, how much are you paying for phone service at the moment?"
"My phone bill is around $150.00/month right now but we're happy with our plan. We've been with this company for 5 years."
Now you've learned some new information about your prospect that you can use to your advantage. If you can beat the price she's paying, you've found your way to get your foot in the door.
Source: https://www.conversational.com/is-cold-calling-effective-or-a-waste-of-time/
Publish Date: December 13, 2016 5:00 AM
---
Many business owners and professionals that struggle with the fear or reluctance of making or taking phone calls are searching for solutions that can help with telephonaphobia. A virtual receptionist can certainly help with the symptoms of phone phobia, though using a virtual receptionist to field your phone calls will not cure or treat the issue.
In this blog post, you'll find information on telephonaphobia, how to identify if you're dealing with it, and a list of ways a virtual receptionist can help with managing the discomfort.
Can a virtual receptionist help with telephonaphobia?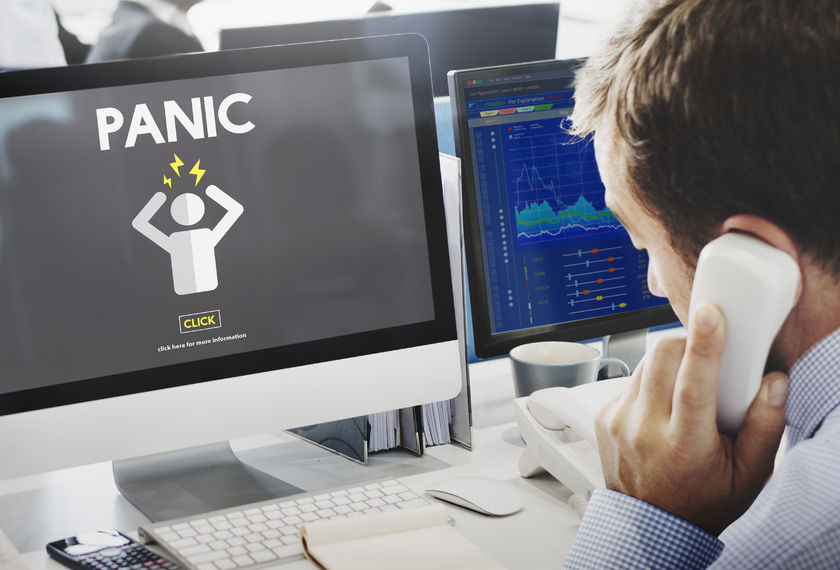 Before we can explain the ways a virtual receptionist can help with telephonaphobia symptoms, let's talk about the root of the issue: What is phone phobia, and where does it come from?
What is telephonaphobia?
It's not a made-up word, though it may sound like one. Telephonaphobia can be defined as a fear of taking or making phone calls – characterized by a "distinct feeling of dread when the phone rings or when you're expected to make a call."
Psychologists say that at the heart of telephonaphobia is (usually) social anxiety of some sort. Most commonly, those struggling with telephonaphobia find out through therapy that the core issue is a subcategory of social anxiety: Performance anxiety.
While talking on the phone isn't quite the same as singing karaoke or giving a major performance, that's not always what the word "performance" refers to here. Instead, performance anxiety refers to intense fear or phobia of doing certain things in front of others that make one feel as though they're on display (even if they're people you know well; even if there's only a few people around).
Examples of scenarios that can trigger performance anxiety include:
Grocery shopping alone
Playing sports or games
Performing in front of an audience
Public speaking
Eating or drinking in public
Being called on for answers
Making phone calls
Taking tests or exams
If making phone calls causes you to feel intense fear or reluctance, you might be dealing with telephonaphobia. Keep in mind – we're not doctors, and we can't help diagnose, identify, or treat any disease. This article is strictly for information purposes.
SEE ALSO: Phone Phobia is a Very Real Thing – How to Tell If You Have It
Why is telephonaphobia a problem for professionals?
Telephonaphobia can be avoided to some extent, but in the professional world, a phone call is never far away. Do any of these phrases sound familiar?
"Let's hop on a call to discuss this."
"Do you have time for a quick call?"
"I think Skype would be a better method than email for this subject."
"Are you around? Need to speak to you urgently."
If you're struggling with telephonaphobia, these phrases are not as innocent and harmless as they sound. Instead, they feel like intrusions and have the power to make you go from calm to calamity in no time at all. Nonetheless, conversations like these happen in the professional world every single day.
That's why telephonaphobia is a real problem for professionals – dealing with it can make you perform poorly at work, damage relationships with colleagues or coworkers, and make you appear dismissive or lazy when you seem unwilling to "hop on a call" with someone.
SEE ALSO: 3 Options for Business Owners Who Hate Talking on the Phone
How a virtual receptionist can help with telephonaphobia
If answering the phone or making calls fills you with a sense of dread, fear, or reluctance, there's a short-term solution that may appeal to you: A virtual receptionist.
Virtual receptionists have your business calls forwarded to a special VoIP number (you can even select a toll-free number when you work with Conversational virtual receptionists) where they answer your calls, offer customer service according to your guidelines, manage appointments and scheduling for you, and deliver your messages to you via email.
It may be the definition of a band-aid solution, but if your phobia is affecting your quality of life, it's worth it to delegate those phone calls to another qualified person. And because Conversational offers some of the lowest pricing in the industry, you can hire a virtual receptionist for much less than you'd imagine. For around $120/month, you can get the peace of mind that comes with knowing someone else will answer every call that comes your way.
You won't need to take another business call this month when you start a free 30 day trial with Conversational virtual receptionists. This trial is available for all new clients for a limited time, so signup today to improve your quality of life and start getting help with telephonaphobia.
Source: https://www.conversational.com/can-a-virtual-receptionist-help-with-telephonaphobia/
Publish Date: December 7, 2016 5:00 AM
Page: 1 | 2 | 3 | 4 | 5 | 6 | 7 | 8 | 9 | 10 | 11 | 12 | 13 | 14 | 15 | 16 | 17 | 18 | 19