Conversational - ContactCenterWorld.com Blog Page 5
Page: 1 | 2 | 3 | 4 | 5 | 6 | 7 | 8 | 9 | 10 | 11 | 12 | 13 | 14 | 15 | 16 | 17 | 18 | 19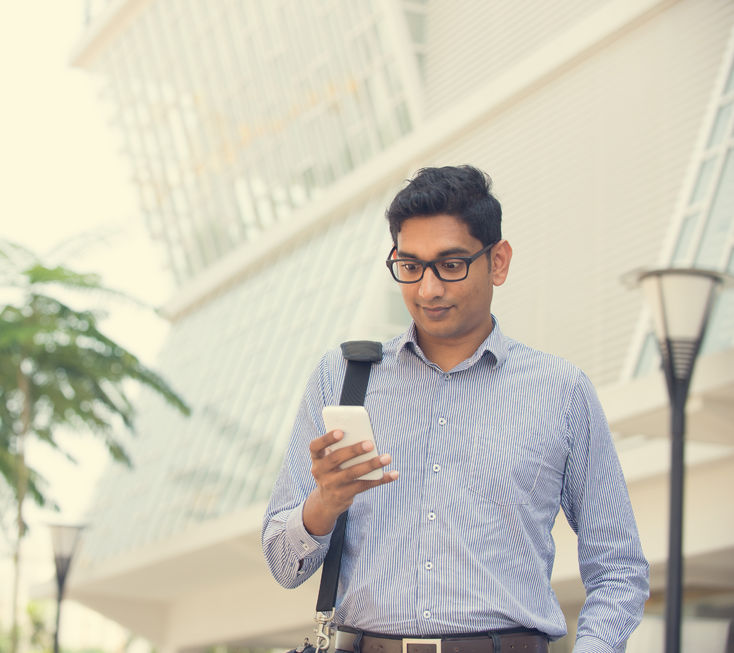 One of the top reasons business owners begin searching for call answering or virtual receptionist services is that due to a busy schedule and increasing responsibilities, they've started missing important calls.
Missing one or two calls isn't usually a problem (unless it's especially important), but if you're beginning to notice that missing important calls is becoming the rule and not the exception, you need to take action now to ensure you don't start losing customers.
And lose customers you will. We loved the way Prospect Genius put it in their blog post on the topic:
"Prospective customers are looking for a service to be provided. They want to hire someone. But that means if a prospective customer gets your voice mail, they're most likely going to move on and dial the next business on their list. In other words, when you fail to answer your phone, you lose business. Plain and simple."
So the question is not "Is missing important calls a bad business move?" but instead, "How can I stop missing important calls?"
How can you stop missing important calls?
While you could promise yourself that you won't miss another business call, at some point, you'll have to leave work early, take a bathroom break, find yourself outside of your cell service zone, take a sick day, go to an important meeting, etc.
Missing important calls is just a fact of life when you're a busy business owner, but it doesn't have to be. There are a multitude of options available to you if you're missing too many calls.
4 ways to stop missing important calls
The first – and possibly worst – option is to let all your calls go to voicemail (seriously – don't do this).
The second option is to hire a full-time receptionist to answer your phone and screen your calls.
The third – and best, most cost-effective option – is to hire a virtual receptionist to answer your phone, screen your calls, take messages, manage appointments and scheduling, and deliver basic customer service to callers.
Your final option is to use an IVR phone system, also known as an automated phone system, which offers callers a menu of options they can navigate using a touch-tone telephone. We'll talk more about IVRs and the issues they create for customers below.
Sending calls to voicemail
Why shouldn't you let your business calls go to voicemail? Many customers, upon hearing the voicemail greeting, will simply hang up and try the next company on their list. Some will leave voicemails but still continue their search for another business or provider – so by the time you get around to returning their call, they're no longer looking to purchase.
Hiring a receptionist full-time
The second option on the list, hiring a full-time receptionist, is a perfectly acceptable option and one that many business owners take (if they can afford it). The cost of hiring a full-time receptionist is considerable, usually in the $32,000 – $38,000/year range. If you've got the extra ~$3K per month to spend on a full-time receptionist, this could be a great option for you.
Hiring a virtual receptionist
But why spend upwards of three thousand dollars per month on a full-time receptionist when you could take a look at option 3 – similar in function, but only costs around $120/month! Hiring a virtual receptionist is the best option for business owners who are tired of missing important calls. The cost is dramatically lower. The availability can be matched perfectly to your schedule, so you're never paying for a receptionist when the phone isn't ringing.
The absolute best part about working with a virtual receptionist is not just that missed calls become a thing of the past – it's that your customers will be delighted to be greeted by a friendly voice and will receive the best customer service possible. Improving the customer experience is something Conversational virtual receptionists are trained to do.
Using an automated phone system
The final option we discussed are IVR phone systems. IVR stands for Interactive Voice Response, and that's exactly what these systems do: robotically respond to human voices. Do a quick Google search with the words "hate automated phone systems" to see how passionately customers feel about this method of call answering – you're sure to change your mind once you do!
Not only does a menu of options confuse and frustrate callers, but it makes it more difficult to actually get their questions answered. Additionally, most callers want to speak to a live human being when they call customer service, and being met with a robotic voice gives the impression that they are but one customer out of many and are not important to the business.
In summation, if you want to stop missing important calls, hiring a virtual receptionist is the most customer-friendly and cost-effective option. For more information about virtual receptionists, what they do, and how you can go about hiring one, please visit our Virtual Receptionist information and pricing page.
Source: https://www.conversational.com/how-to-stop-missing-important-calls/
Publish Date: December 6, 2016 5:00 AM
---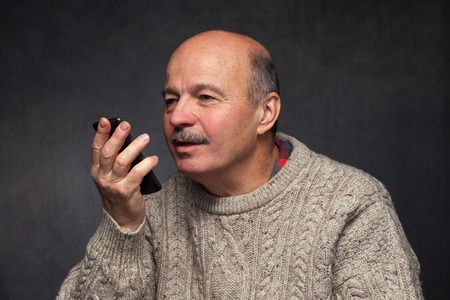 Virtual assistant services allow you to get more done, enjoy more sales, work fewer hours, and trust that your tasks are handled by a qualified professional.
A virtual assistant, or VA, can handle a plethora of tasks for your business and help you save a remarkable amount of time.
But when clients sign up for virtual assistant services, they often feel overwhelmed by the possibilities and aren't sure where to start.
Virtual Assistant Services for Small Business – How to Use Your VA
Here are some examples and ideas of ways you can use your virtual assistant to be more productive and consistent in your work.
Use your VA as a receptionist
From incoming to outgoing calls, your virtual assistant service can help you in many ways on the phones. In fact, you can consider your virtual assistant from Conversational your virtual receptionist as well.
Some of the most popular ways to use a VA for your phone calls include:
Confirmation of Weekly Appointments
Scheduling appointments
Provide directions to your location
Take incoming calls while you're out of the office
Taking orders over the phone
Many different telephone services can be handled by your virtual assistant service – check out this page for more details on what our VAs can cover for you.
Ask your VA to manage your inbox
A virtual assistant can certainly help with your email and inbox management. Whether it's setting up filters, auto-reply signatures or anything else, they can help to keep you on task.
Some of the things a VA can do to manage and organize your email include:
Sort through the spam and important emails for you
Set up filters and folders for important messages
Help with keeping up with the volume of email you receive
Notify that you are out of the office and contact you with anything urgent
Have your VA help with marketing
Your virtual assistant will help with entry-level marketing tasks if needed. They can help you implement your marketing plan in many ways including:
Submitting ads by the deadline
Coordinating your payments
Editing/proofing blog posts
Scheduling blog posts and social content
Submitting press releases on a local, national or international level
Mailing postcards and brochures
The help you will receive with your marketing is much more cost effective than hiring a freelancer!
Take advantage of VA event planning
You may have to plan multiple events throughout the year, from company conferences to outings, seminars and more. Event planning can be difficult and can make it hard to get other work done. However, with a VA service, you will be able to outsource most of the tasks for planning the event.
Some of the event-planning tasks a VA can handle for you include:
Setting up seminars
Coordinating speakers and guests
Finding the venue and contacting the venue
Sending announcements
Confirming any equipment, catering and other necessities for the event
Since your VAs can make phone calls, send emails and do many other things on your behalf, they can take quite a bit of pressure off your event planning needs.
Other tasks a VA can help with
There are many other things a virtual assistant service like Conversational can help with, including:
Graphic Presentation
Internet Marketing
Social Media
Personnel & Human Resources
Project Management
Purchasing & Supply Procurement
Real Estate Assistance
Transcription
Website Design
And More!
When you hire a virtual assistant service, you will gain plenty of time back in your day. There's never been a better time to try Conversational's virtual assistant service – we just added a ton of new features and lowered our pricing to be more competitive! Check out the changes on our Virtual Assistant Pricing page.
Source: https://www.conversational.com/virtual-assistant-services-small-business-how-to-use-your-va/
Publish Date: December 5, 2016 5:00 AM
---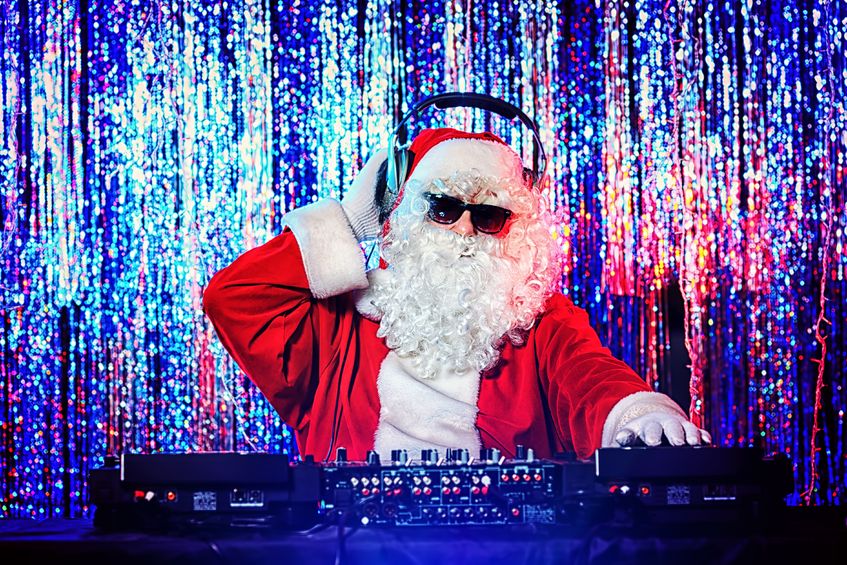 Picture this scenario: You're sitting at home, on hold with your smartphone maker's customer service department. You're a little tense because something seems to be wrong with your unreasonably pricey device, but you're not full-on angry.
You're stressing about the upcoming holidays and the long hold time you potentially face on this call. Once the customer service agent lets you know they're putting you on hold, soft notes of a familiar Christmas song begin flowing into your ear.
As you listen intently, you realize it's one of your favorite holiday tunes. Suddenly, the hold time doesn't seem so miserable and you're even feeling a bit more in the holiday spirit.
Does this sound realistic? It should, because 84% of callers say they'd rather listen to holiday hold music than either promotions, regular hold music, or silence when on the line with customer service during the holidays.
Why does holiday hold music please callers?
Holiday hold music seems to make for happier callers, and while we can't be 100% certain of the cause, it probably has something to do with the reaction most people have to familiar holiday music.
For many, holiday songs are closely linked to happy childhood and even adult memories of holidays past, when Christmas felt magical and snowfall seemed ethereal. That's why holiday hold music, when injected into an event (calling customer service) that many people typically associate with unpleasantness, can be a mood-lifting antidote to holiday stress and make for happier customer service interactions.
What types of holiday hold music should you play?
Holiday hold music can be in the form of classical, instrumental songs, famous renditions of classic Christmas songs, hymnal versions of holiday music, or modern, popular holiday songs. Some of our clients' favorite holiday hold music choices include:
You're a Mean One, Mr. Grinch
Frosty the Snowman
Oh Christmas Tree
Jingle Bells
Jingle Bell Rock
Have Yourself a Merry Little Christmas
Wonderful Christmas Time
Rudolph the Red-Nosed Reindeer
Silent Night
Joy to the World
O' Holy Night
Away in a Manger
Source: https://www.conversational.com/how-holiday-hold-music-makes-happier-callers/
Publish Date: December 2, 2016 5:00 AM
---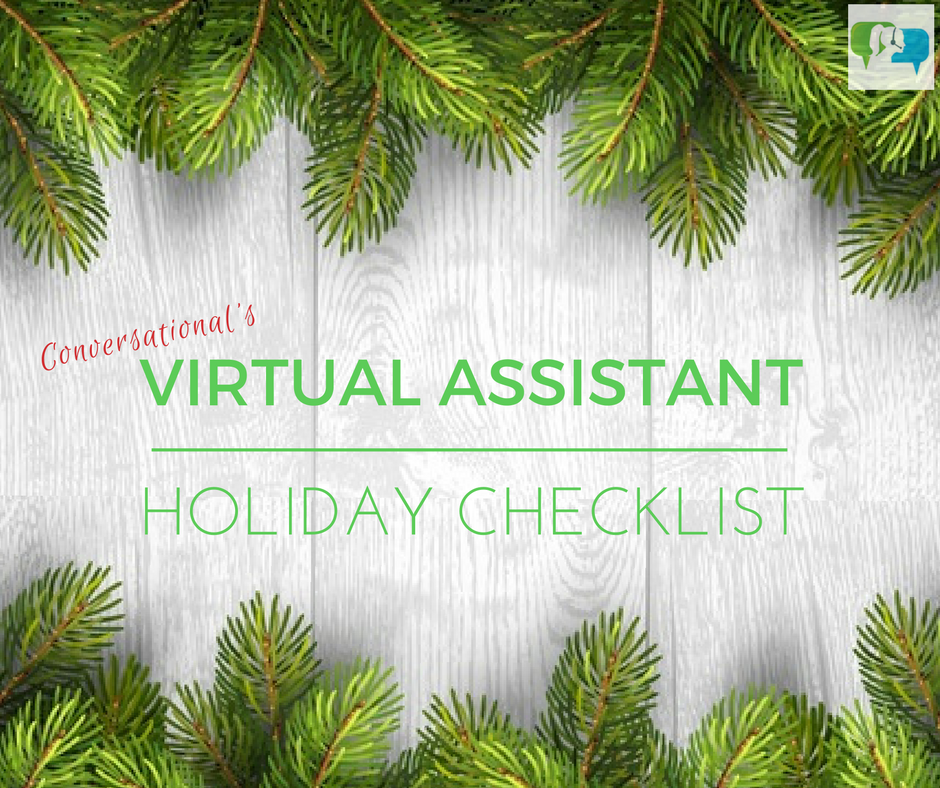 What could a virtual assistant handle for you during the holiday season to make your life a little easier? If you're having trouble thinking of ways a virtual assistant could share your workload, this checklist is for you. We've put together a list of several ways Conversational virtual assistants can help your business run seamlessly this holiday season.
Here is a checklist detailing some of the holiday tasks and duties Conversational's skilled virtual assistants can manage for you during the season and into the new year.
This is the virtual assistant holiday checklist – if you need a reminder about the difference between a virtual assistant and a virtual receptionist, click here.
Conversational's Virtual Assistant Holiday Checklist
---
Holiday planning and preparation
Ordering gift baskets, gifts, cards, etc. for clients
Helping with holiday marketing campaigns
Proofreading and editing holiday blog posts or newsletters
Schedule social media posts about any events or promos
Brainstorm holiday blog post topics and ideas
Day to day duties
Call answering, taking and delivering messages
Screening and notifying you of incoming emails
Project research and management tasks
Place needed outbound calls on your behalf
Send scripted or non-scripted email replies if requested
Holiday event and travel planning
Making reservations for holiday dinners or trips
Plan travel arrangements for you, such as hotel rooms, rental cars, flights
Make prepayments for travel with your express permission
Confirm all travel plans and reservations
Holiday event planning assistance
Reserve catering companies, DJs, etc. for events
Help with stressful holiday tasks
Complete online shopping and gift purchases for you
Send e-holiday cards on your behalf
Keep track of appointments, meetings, and parties so you don't have to
Search popular gifts to give you gift ideas for friends and family
Screen calls you don't want to take
The virtual assistant holiday checklist is just a sample of the tasks a virtual assistant can take over for you during the busy holiday season. Whether you need help with day to day duties, special holiday marketing or planning tasks, seasonal travel or event plans, our skilled virtual assistants can help you.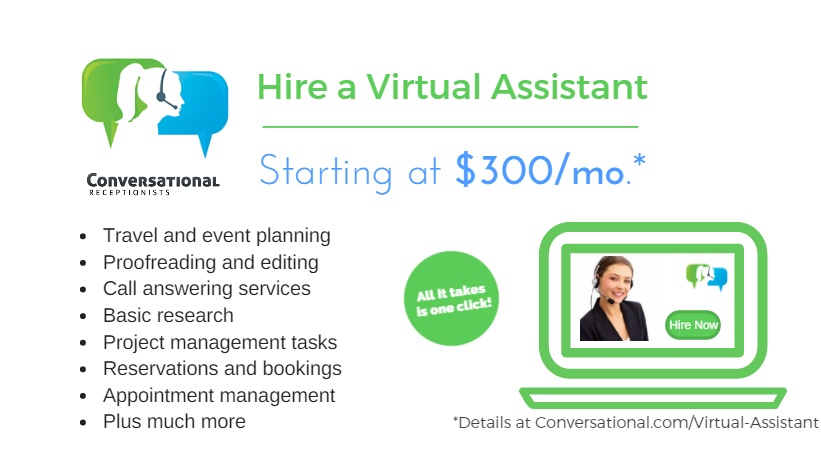 Source: https://www.conversational.com/conversationals-virtual-assistant-holiday-checklist/
Publish Date: November 29, 2016 5:00 AM
---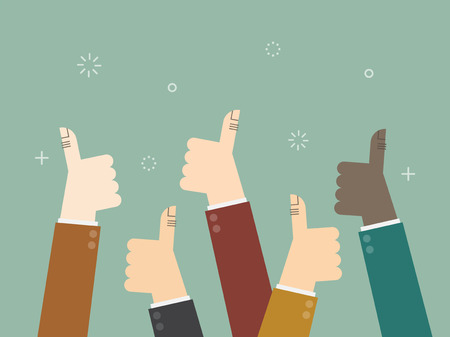 Customer service is both a science and an art. There are proven methods and techniques to use that increase your likelihood of having positive interactions with customers and clients – that's the science part.
Deciding on the fly which positive phrases to use? That's the art. It's not easy to rack your brain for positive words and phrases to use in customer service when you're interacting with a customer.
The best time to prepare for those interactions is now. Read through the following 20 examples of positive phrases for customer service success. We bet you'll notice how much smoother your customer service interactions go when you apply these words!
20 Positive Phrases for Customer Service Success: Part 1
---
1. It's my pleasure. Chik-Fil-A, anyone? There's a reason the fast food restaurant has such a loyal following in a world where McDonald's and Burger King reign supreme, and it has a lot to do with their customer service. Chik-Fil-A knows that offering great customer service means taking a servant position, one where your sole duty in life (at least while you're on the job!) is to offer the best service possible – with a smile. What better way to let someone know you enjoy helping them than by saying it's your pleasure?
2. I'll find a solution right away. Customer service callers or visitors are often looking for a solution to a problem they're having with your service or product, and that makes finding a solution your responsibility. Taking it on begrudgingly is a surefire way to turn customers off, but letting them know you're dedicated to finding a solution as soon as possible is the perfect way to start a customer service interaction off right.
3. That absolutely made my day! When a customer issues a compliment or praise about your company or the service you're providing, a simple thank you will suffice but it won't wow the customer. Saying, "That absolutely made my day!" will brighten their day and accurately convey how much you appreciate the compliment.
4. I will share your comments with the team. For general complaints – "Your website is too slow" or "I don't like the new logo" – there isn't always a direct action that can be taken to appease the customer. That's when positive phrases like this become so important. It's the difference between coming off as saying, "Alright, alright, we get it" and "We hear and understand your complaint."
5. I'd be happy to recommend… Sometimes, a customer wants something you don't have or plan to offer. In those cases, you can still do something to make the customer happy, and that's offering valid recommendations that they may find useful. If you don't provide a service they're looking for, find some suitable alternatives and offer them to leave your customer impressed with your service.
6. We really do appreciate this feedback. So often, customers are made to feel guilty or combative when what they're really trying to do is offer constructive feedback. Letting customers know you appreciate their feedback – especially when it's negative – can turn a bad customer service experience around.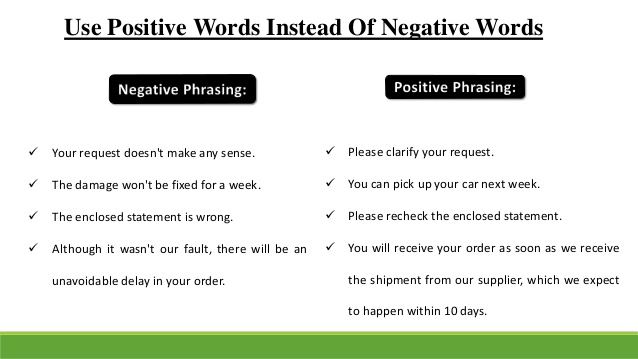 7. Here's what I'm going to do for you. This little gem offers a sense of secrecy and VIP treatment – think "We don't normally offer our customers this deal, but I'm offering it to you."
8. How can we make this right? Did your parents ever ask you to come up with your own punishment as a kid? Mine did. And almost every time it happened, I came up with a punishment that was far better (or worse?) than the one my parents would have assigned. Leave the solution up to the customer sometimes and you'll be surprised at how little it takes to rectify the situation.
9. I'm truly sorry to hear about your experience. Note: You're truly sorry to hear about their experience, but you're not admitting company fault or worse, siding against your company. This phrase connotes empathy and understanding, two important factors of customer service success.
10. Is there anything else I can help you with? The well-known phrase "Ask and you shall receive" implies that in order to receive, you first have to ask. Sometimes, customers won't feel comfortable asking about a second problem or issue in fear of wasting your time or annoying you. Sidestep that problem by asking outright if there's anything else you can help with.
Look out next week for Part 2, where we'll discuss 10 more positive phrases for customer service success! Want more positive words and phrases to use in customer service? Check out our big list of 50 words and phrases to use.
Source: https://www.conversational.com/20-positive-phrases-for-customer-service-success-part-1/
Publish Date: November 29, 2016 5:00 AM
---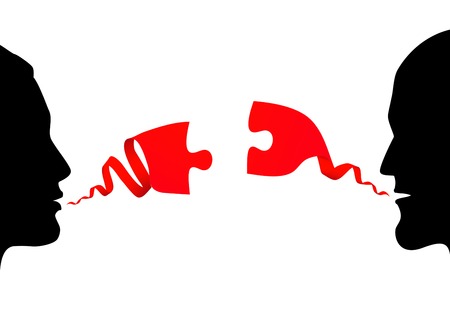 Customer service hacks aren't really hacks at all – they will require a little input from you in order to be effective, but they certainly make delivering great customer service easier.
In this blog post, we will share a few of our tried-and-true tips that seem to make people like you right away – something that is essential in the customer service industry and makes the holidays feel so much merrier.
Here are 5 holiday customer service hacks that make people like you and help you start customer interactions off on the right foot!
5 Customer Service Hacks That Make People Like You
---
1. Mirror the customer's behavior – unless it's rude.
If a caller is bubbly and enthusiastic, you should act downright delighted to speak to them. If they are quiet and reserved, it's best to take a muted approach yourself and mirror their behavior. As long as a customer or caller is being polite or at least neutral, you should mirror their actions and behavior to some extent to establish trust right off the bat. People tend to trust people that seem similar to them as it makes "judging" the other person an easier task – "Oh, Linda seems like a nice woman. She's outgoing and bubbly like me!"
2. Repeat their last sentence as a question.
Some customer service hacks serve more than one purpose, and this is one such hack. By repeating the customer's last sentence as a question, you accomplish two things:
You gain a clearer understanding of their meaning by essentially asking for more detail
You show the customer that you're genuinely interested and are actively listening
Additionally, if you happened to drift off or lose track of your thoughts while a customer is speaking, repeating the last bit you heard as a question is a great way to get them to expound further on the topic so you can find your place again.
3. Empathize and sympathize more.
Customers like being empathized with when something goes wrong. If you can show your customer that you are imagining yourself in their situation or predicament and genuinely feel sympathetic, you establish a deeper connection with them right away. If a customer was late on a payment due to a death in the family, rather than immediately reading the policy's rules to them, you could state your sympathy for their loss and try to extend the best offer or extension possible to them.
If a customer has had a major issue with your product or service, you should be sympathetic and empathize with them as well. Let them know you understand that it's unpleasant, inconvenient, or completely terrible. Find a way to connect with them even if your business is in the wrong – that's great customer service.
4. Use positive language instead of neutral or negative.
We've written a few posts about using positive words and phrases in customer service to set the right tone with callers and clients. It really is effective – if you pick up the phone and are much friendlier and positive than an angry customer expected you to be, it's sometimes enough to stun them into politeness!
Check out these blog posts for examples of positive language to use in customer service:
50 Positive Words and Phrases to Use in Customer Service
6 Ways to Create a Positive Environment for Employees
5. Ask a deeper question when appropriate.
Finally, if the situation warrants it, you might ask a deeper question to better connect with a customer and "make them" like you instantly. If a customer seems to be talking about something they're passionate about, or if a hint of something important to them is mentioned, you can gently probe to learn more. You might ask, "You said you'd just come back from the best vacation of your life in Fiji- I'm curious, what part of the country did you visit? It sounds wonderful!"
Try to steer clear of questions about relationships – "Are you married? Do you have kids?" etc. Don't ask deeper questions unless you and the customer have already established a positive tone for the conversation.
Source: https://www.conversational.com/5-customer-service-hacks-that-make-people-like-you/
Publish Date: November 28, 2016 5:00 AM
---
Fortune Magazine editor Leigh Gallagher knows the power of using a virtual assistant. She's been working with a virtual assistant for the last four and a half years, and after her experience, she's dubbed virtual assistants her "secret weapon."
Is a Virtual Assistant a Secret Weapon for Small Business?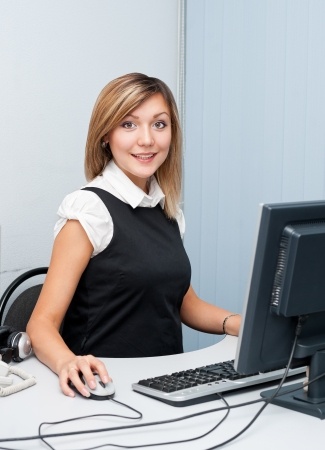 That's no exaggeration on her part. Virtual assistants work behind the scenes on the time-consuming minutia that goes into running a business – answering calls, replying to emails, scheduling appointments, etc. – allowing you to work on the projects and priorities that are most important right now.
Accurate, consistent results
Virtual assistants are a secret weapon because they allow you to get your work finished accurately and consistently without letting others know you're not working 60+ hour weeks to pull it off. Leigh notes that the amount of work she's able to mark off her to-do list is remarkable with the help of a virtual assistant, and that others are in awe of her consistent level of output.
"Many of our virtual assistant clients say working with Conversational has allowed them to work "normal" hours again. When a virtual assistant is working diligently to check items off a client's to-do list, that list is a lot less daunting for the business owner at the end of the day. That's why they're a 'secret weapon.' The time-saving benefit virtual assistants provide is so important for business owners." – Tanya Lamont, CEO, Conversational
Working behind the scenes
Another reason virtual assistants can be a secret weapon for small business? Their 'behind the scenes' method of working. Unless you decide to advertise the working relationship to others, your use of a virtual assistant is completely confidential. That means you'll be able to better focus on the projects that matter most to you right now with the knowledge that your day-to-day tasks will be completed accurately and on time. You can benefit from your virtual assistant's knowledge and expertise while they work behind the scenes to manage your administrative and personal tasks.
Delegate the things you hate
There are a ton of ways virtual assistants can be a business owner's secret weapon, but perhaps the luxury of delegating dreaded tasks to a qualified, cheerful person is the most illustrative. With a mountain of work to be done every day, business owners are forced to spread their attention thinly in order to get to (at least some of) their work that day. Some details are overlooked and brushed aside in the interest of saving time and getting to the next task on the to-do list.
Buy back some of your time
It's a natural part of growing your business – you find yourself with less and less time to actually run your business, and tasks you dislike are increasingly ignored. Virtual assistants are the secret weapon that allow you to start delegating some of the day-to-day actions of running your business for an affordable price while focusing on your priorities.
A virtual assistant is a secret weapon for small business because they manage to help keep you organized, informed, and prepared from a remote location without stepping foot in your office. They enable you to take the first steps of really growing your business. They make the stress and worry about unfinished work or outstanding to-dos dissipate. Find out how a virtual assistant can be part of your path to success today – find our pricing plans here.
Source: https://www.conversational.com/is-virtual-assistant-secret-weapon-for-small-business/
Publish Date: November 23, 2016 5:00 AM
---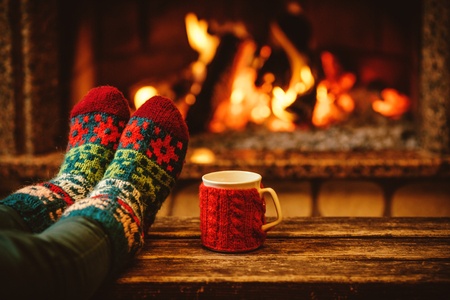 How are you handling the busy holiday season? Seasonal data shows that most businesses receive increased phone calls, customer service inquiries, and boosted sales from November to December. This means you need to have your customer support and everyday management of your business doubly reinforced.
When things pick up during the busy holiday season, you can rely on virtual help to 'reinforce' your company's customer service and support and ensure you're not letting customer satisfaction fall through the cracks.
What kinds of virtual holiday help are available?
Conversational offers two types of virtual help for business owners that want to prioritize customer satisfaction during the busy holiday season: Virtual receptionists and virtual assistants.
Virtual receptionist
Virtual receptionists are there to answer the phone, take messages, transfer calls, and manage appointments for your business during the busy holiday season and throughout the rest of the year. Imagine knowing that every customer call is taken care of with all your messages organized in one place, that every appointment request is confirmed, and that important calls from numbers you specify can be directly transferred to you.
Wouldn't it make the busy holiday season much easier?
Once you sign up for Conversational's virtual receptionist services, we can route your business calls to our office, where one of our trained and experienced receptionists will field the call as though they are in your office. Using your own answers from a questionnaire we send to all new clients, our receptionists will greet, transfer, take messages from, or schedule appointments for your callers according to your preferences.
Virtual assistant
Virtual assistants are similar to virtual receptionists, but with some important distinctions. They are especially helpful during the holiday season because they can handle tasks beyond the phone and managing appointments.
Virtual assistants can help with many seasonal tasks and chores that you may not have time to handle – handling package shipments, sending out invitations and holiday cards, handling phone calls, taking messages, making travel plans, reservations, doing research, and more.
You can work with a Conversational virtual assistant throughout the busy holiday season by signing up right now. Once you select your plan and sign up, we will assign a virtual assistant with related experience to your account immediately. There is no lengthy onboarding process and you won't sign any contracts to use our service. You have the freedom to cancel at any time.
Deciding which you need
What work are you most interested in delegating to a virtual receptionist or assistant during the holidays? If most of the tasks involve the phone, you may be leaning toward a virtual receptionist. If the tasks you'll need help with involve more than just the phone – making payments, doing research, planning blog posts, making reservations, travel planning, etc. – you may be best suited to a virtual assistant rather than a virtual receptionist.
---
Whether your business needs direct you toward a virtual receptionist or virtual assistant, chances are, you're going to need some help during the busy holiday season. Conversational supplies both virtual receptionists and virtual assistants with at least 2 years of experience. Our receptionists and assistants have worked in dozens of industries, from medical offices to law firms. Let us know how we can help make your holiday season more productive and less stressful!
Click here for virtual receptionist pricing information
Click here for virtual assistant pricing information
Source: https://www.conversational.com/hire-virtual-help-for-the-busy-holiday-season/
Publish Date: November 7, 2016 5:00 AM
---
What are virtual assistants?
Virtual assistants work very similarly to personal or executive assistants. Virtual assistants handle a variety of administrative, marketing, management, and organization tasks that can unburden you during the workday and allow you to direct your full attention toward high-priority projects or departments.
Virtual assistants are qualified to take care of tasks like reservations, travel and event planning, project management, proofreading and editing, research, digital file organization, call answering, and more. Below is a Venn diagram showing the differences and similarities between virtual assistant and virtual receptionist offerings (we provide both). If you're interested in call answering, message delivery, and appointment management only, please visit our virtual receptionist page for more details.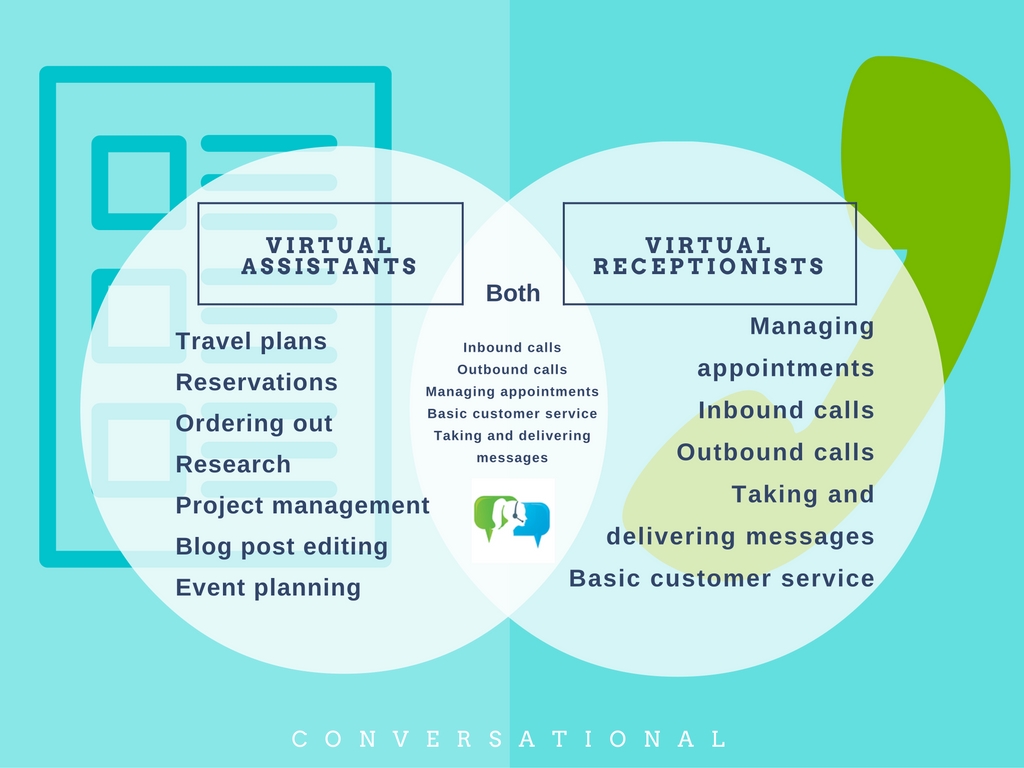 The claim: Working with virtual assistants can save you more than $35,000 in one year
Now that you understand the difference between virtual assistants and virtual receptionists, we can move on to the claim that at first, sounds outrageous: Working with a virtual assistant can save you more than $35,000 in one year.
Virtual assistants can do many of the tasks a personal or executive assistant might handle onsite. By working with a virtual assistant instead of hiring a personal assistant full-time, you really can save more than $35,000 in a single year.
Here's how: PayScale lists the average salary for personal assistants nationwide at $39,274. In contrast, hiring a dedicated virtual assistant from Conversational on our Startup plan costs only 9% of a personal assistant's salary – $3,600 for an entire year of virtual assistant services.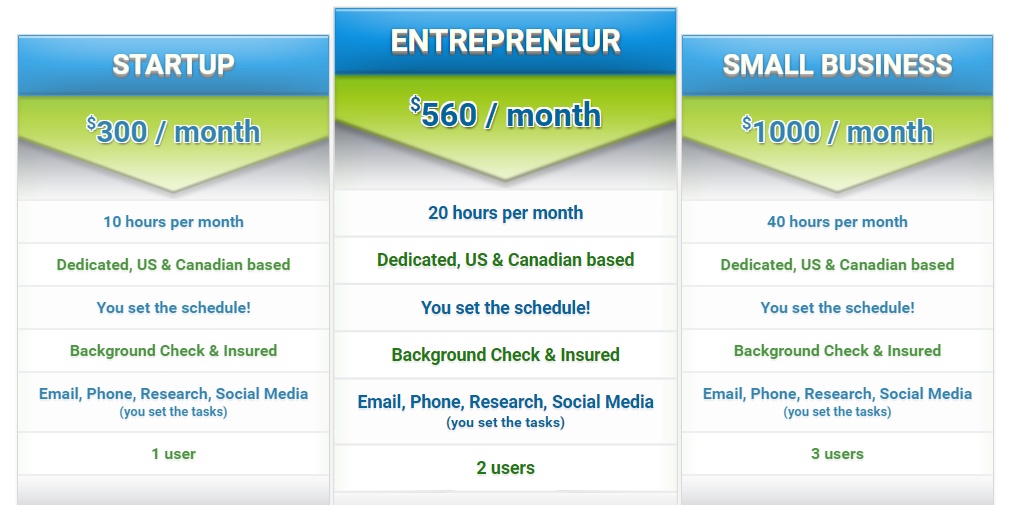 That incredible cost difference is possible because you are only charged for your virtual assistant's service when she is working and not for the inevitable downtime in between tasks. More ways virtual assistants can save you money are listed below. Check them out!
5 Simple Ways Virtual Assistants Save You Money
---
Your virtual assistant doesn't work full-time.
You pick the days and hours your virtual assistant will be working with you instead of having them work for you full-time. If you have even one full-time employee, you are legally required to provide certain benefits as well as file your taxes differently. Finding, interviewing, and hiring a personal assistant or executive assistant full-time to help you involves a lot more hassle than hiring a virtual assistant, which can be done with the click of a button.
Working with a virtual assistant requires zero office space.
If you want to hire a full-time assistant to work onsite, it's assumed that you'll be working from an office or leased commercial space. That's problematic for home-based business owners because an onsite assistant is not going to feel comfortable coming to a home to work with a business owner they hardly know. But virtual assistants work remotely – in our case, from Conversational's North American offices – so they can get the job done without requiring a single square foot of office space.
Virtual assistants charge only for time worked.
Virtual assistants are more cost-effective in general because they only charge for the time actually worked. Full-time assistants are being paid for their time at the office regardless of whether they are actively working on a task. Virtual assistants only charge when they're actively working and over the workweek, those savings really add up!
A virtual assistant is usually cheaper than a freelancer.
A virtual assistant costs less than most freelancers because they offer a general spectrum of services rather than a single specialty. A virtual assistant can handle many of the tasks you might hire a freelancer for – editing and proofreading, research, project management, and more. While a freelancer can do much of the work a virtual assistant can, a freelancer has to charge a premium amount because they are forced to handle their own insurance and taxes. Our virtual assistants are employed by us full-time to ensure you don't pay a premium for costs beyond your control.
You don't have to give virtual assistants benefits or salaries.
Additional costs that come along with hiring an assistant full-time are the legally required benefits that must accompany their yearly salary. Every state's regulations and rules are different, but all states require that business owners provide certain types of benefits to full-time employees and must abide by certain rules. Check your state's website for detailed information. Virtual assistants cost between $300-$1,000 per month and don't require any benefits. That's a win win!
Source: https://www.conversational.com/5-simple-ways-virtual-assistants-save-you-money/
Publish Date: October 27, 2016 5:00 AM
---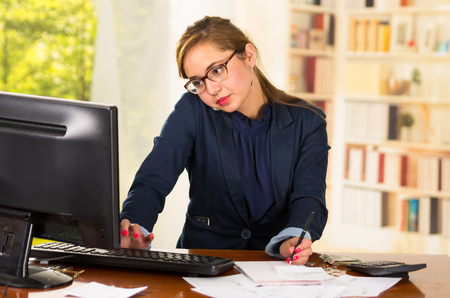 Many business owners and entrepreneurs admit they've acted as their own receptionist to save money. Is that a bad thing? Absolutely not. We do what we can with what we have, and when you first start your business, it's natural to become a jack of all trades to save a little cash.
But if you want to move past the startup phase and into growth, you have to learn how to let go of duties that aren't your top priority. Acting as your own receptionist is a costly mistake that can keep your business from growing by keeping you unnecessarily busy.
There are 3 reasons you shouldn't be your own receptionist if you're growing your business. We'll cover each of them in this post.
3 reasons you shouldn't be your own receptionist
---
1. It's the most time-consuming thing you'll do
If it doesn't sound like answering the phone for your business adds up to a lot of time spent, consider this. Along with answering the phone, you'll need to stop what you're doing to take the call. You'll need to issue a friendly, branded greeting to your callers every time. You'll have to talk to callers who haven't been screened, including a lot of telemarketers and salespeople. You'll offer the same information – hours, services, details about a promotion, appointment requests, etc. – to many callers, over and over.
And that's not all. If you can't help a caller right then, you'll need to take a detailed message and remember to call them back later. You'll be handling all appointment requests, questions, rescheduling, and cancellations. You'll be keeping track of your own schedule and appointment book. You may deal with angry callers who yell and curse at you as soon as you pick up the phone.
Truthfully, if you're going to be your own receptionist, you're committing to spending a lot of time doing repetitive tasks that a trained professional could easily take over for you.
2. Being your own receptionist hinders growth
What's the business climate like at your company currently? Are you growing your business, exiting a period of growth, or bringing on new strategic changes? If there's anything happening at your business that demands more of your attention than usual, it's dangerous to try to be your own receptionist.
You can do all things, but you can't usually do all things well – if you're trying to ensure you answer every call while you're focused on growing the company or vetting a new team member, you're going to miss a few. If you're trying to be friendly but are knee-deep in massive strategic changes, you may come off a little bluntly. Being your own receptionist hinders growth by sapping your attention away from your highest priorities.
3. It's a relentless productivity killer
The actual tasks you'll handle if you decide to be your own receptionist are time-consuming, but you must also consider the additional time it takes to "recover" from distractions in the workplace, like ringing phones and placing routine outbound calls.
The field of psychology has studied productivity and time management for decades, and they've found that it takes an average of 24 minutes to recover from each distraction at work. That number increases with the number of distractions, so the more often the phone is ringing, the longer it will take you to settle back down to focus on the work you're doing.
Time is money, and when you factor in the time you would spend answering phones, taking messages, responding to emails, and "recovering" for at least 24 minutes from each distraction while acting as your own receptionist, it ends up costing you more than it would to hire a virtual receptionist.
What's the solution?
If you've been considering acting as your own receptionist and answering the phone yourself, you're likely trying to save money. That's understandable, as the cost of hiring an in-house receptionist full-time is around $35,000 and rising every year.
That's where virtual receptionists come in. At a fraction of the cost (starting at around $118/month*), you can delegate all your receptionist duties to a team of professional receptionists who work from our offices.
Working with a virtual receptionist allows you to choose the times your receptionist is on duty, let them handle all incoming and select outbound calls, have your messages promptly delivered to you via email, and ensure every caller is met with a friendly, live receptionist.
Click here to start a 30 day free trial with our virtual receptionists
*Conversational's Starter Plan is $129/month. Combined with 30 day free trial, monthly cost is reduced to $118.25
Source: https://www.conversational.com/3-reasons-you-shouldnt-be-your-own-receptionist/
Publish Date: October 14, 2016 5:00 AM
---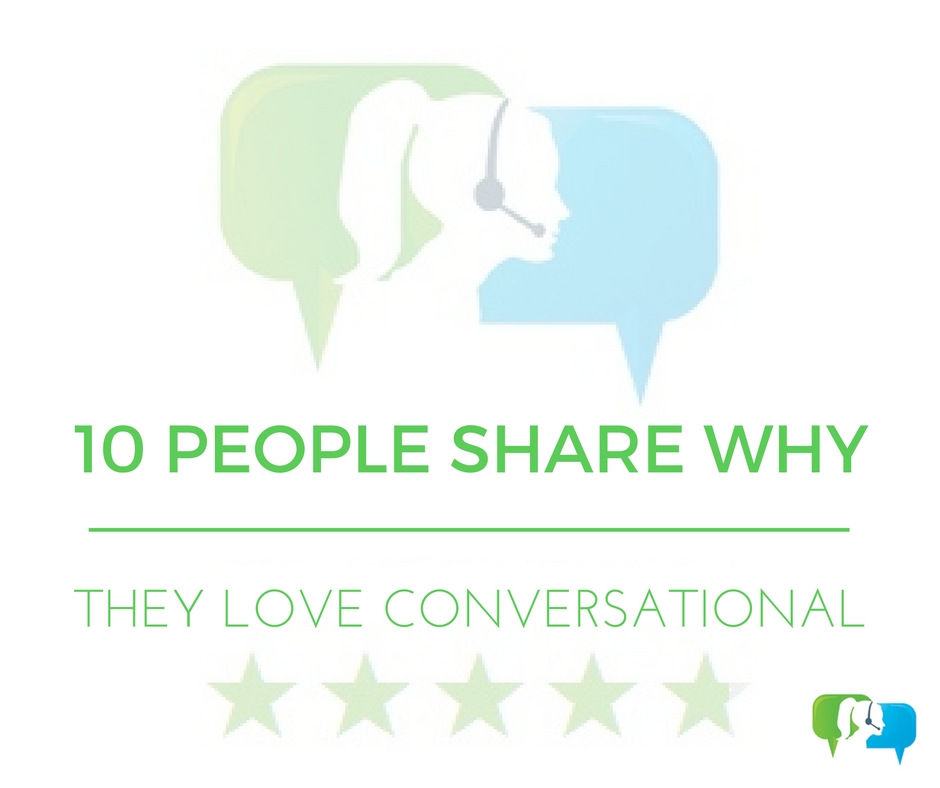 When we say we're serious about customer service, it's not just a phrase or saying. We live it every day when we serve our clients by providing top-notch virtual receptionist services. Our customers take notice of the level of customer service we strive to provide and have left us some incredibly kind reviews.
When you're shopping around for virtual receptionist services and comparing some of the top virtual receptionist providers, reviews may be one of the most influential factors in your final decision.
Read reviews from 10 of our clients – people sharing why they love Conversational virtual receptionists. It might help make your decision that much easier.
10 People Share Why They Love Conversational Virtual Receptionists
---
1. "I don't have to worry about missing calls or being interrupted"
"Now that I'm using Conversational, I don't have to worry about missing calls or being interrupted during busy times. I also don't have to give my cell phone number to clients anymore. Now, all of my calls are answered by a friendly receptionist, who takes a message when I'm busy, or transfers the call if I'm available." -Cindy S., review on TrustPilot
2. "It was helpful to have a live person for my clients to speak to"
"I used Conversational Receptionists for scheduling and booking appointments. It was helpful to have a live person for my clients to speak to and to be guided as far as the availability of different services and technicians." – Patience J., review on ConsumerAffairs
3. "I have a lot more time to focus on more important things"
"Conversational has made a tremendous impact on my business. I was spending the majority of my day fielding calls, rather than getting any real work done. Now, I never miss a call, and I have a lot more time to focus on more important things." – Peter F., review on VirtualAssistantAssistant
4. "We use the work hour answering service and it's been great"
"I was looking for a similar service and found Conversational online. Aside from being much cheaper than services I've had before, it's very easy to control the monthly call with them than with my previous company. We use the work hour answering service and it's been great." – Felecia H., review on ConsumerAffairs
5. "They go over and above to provide detailed, people-positive service"
"They schedule consultations when new prospects call the office, they update our company calendars, and they always send me notes from calls that they feel need some extra attention. I must admit, I enjoy when I'm able to answer my mobile phone when its a call from Conversational. I look forward to speaking with the receptionists because they go over and above to provide detailed, people-positive service, and I'm so grateful to have them part of our team!" – Shaun G., review on TrustPilot
6. "Wonderful about making and tracking appointments for me"
"I work with a Conversational Receptionist in my business as a freelance photographer. She is wonderful about making and tracking appointments for me." – Amy S., review on VirtualAssistantAssistant
7. "Conversational saved us money and it's been a solid resource"
"We're a production company so we're in the field all the time filming and doing things. It's nice to have people to call us with one number and then the receptionist can try to track us down and leave us both an email and a message. I used to be with [VIRTUAL RECEPTIONIST PROVIDER NAME REDACTED] and their prices kept going up. Conversational saved us money by being the less expensive option and then it's been a solid resource." – Tommy M., review on ConsumerAffairs
8. "The service I get from Conversational is outstanding"
"The service I get from Conversational is outstanding and they execute very well what I feel is a relatively complicated script, which frees me up from being on the phone all day." – Erica I., review on TrustPilot
9. "They were always professional on the phone"
"We have a hair salon, so customers would call in. At that time we just had two suites and two employees working at any given time. So the only time they had to answer or return calls was between clients which was a very small gap because we make our money doing the hair, not answering the calls. Conversational would pick up the calls if we weren't available for the first two or three rings and they would book our appointment for us. They seem like they knew their boundaries as far as an answering service, what to and not to say, when to call and when to notify, and they were always very professional on the phone." – Jordan H., review on ConsumerAffairs
10. "Their staff of receptionists is top notch"
"Conversational's service creates the professional impression I seek when new and existing clients call, and their staff of receptionists is top notch. They also offer tremendous value for the service they provide me." – Rob H., review on TrustPilot
So many of our clients say they love Conversational virtual receptionists – give us a try FREE for 30 days and find out for yourself why we're the leading virtual receptionist provider!
Source: https://www.conversational.com/10-people-share-why-they-love-conversational-virtual-receptionists/
Publish Date: October 10, 2016 5:00 AM
---
Outsourcing is the best option for busywork that must be completed but doesn't offer the greatest ROI. Tasks like call answering, appointment management, and placing outbound calls can be time-consuming without necessarily helping to grow your business or increase your profits.
This doesn't mean that avoiding these tasks will still result in a successful business – if you start slipping on answering the phones, making mistakes in managing your appointments, or forget to place important outbound calls, your business could be in hot water.
Here are the top 3 tasks to outsource to a virtual receptionist, in no particular order.
Top 3 Tasks to Outsource to a Virtual Receptionist
---
1. Outsource call answering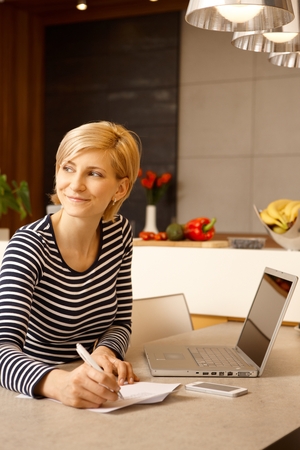 Answering the phone takes up a lot of time for many business owners. You can utilize virtual receptionist services like ours to automatically route your phone calls to our office, where one of our friendly receptionists will issue a greeting that you specify to your callers. They can offer basic customer service, perform a warm or cold transfer, or take a detailed message for you.
By outsourcing call answering to our team of virtual receptionists, you're making sure you never miss a business call and that every call is handled professionally.
2. Outsource appointment management
Appointment management may involve scheduling, rescheduling, cancelling, and calling to confirm upcoming appointments or meetings. While taking new appointments and keeping up with meetings is an essential part of doing business, it's hard to take time away from your work to answer the phone to make or cancel appointments. That's why appointment management is one of the top 3 tasks to outsource to a virtual receptionist.
Choosing any of our virtual receptionist monthly plans gives you access to our free appointment booking services. Our virtual receptionists will take, reschedule, or cancel appointments for you, as well as placing calls to confirm upcoming appointments. In the past, it's reduced our clients' no-show rate by as much as 75%.
3. Outsource outbound calls
Outsourcing outbound calls is one of the top 3 tasks to outsource to a virtual receptionist because it saves business owners even more time than having our team handle call answering only. Additionally, anyone who hates talking on the phone can benefit from assigning calls to a virtual receptionist with a script they customize or approve.
This article from the Harvard Business Review shows just how much some professionals dislike and want to avoid phone calls – if this sounds like you, you're a perfect candidate for Conversational's virtual receptionist services.
Examples of outbound calls we can place on your behalf:
Appointment confirmations
Information requests
Contact list update calls
Surveys or questionnaires
Outbound calls are included with all of our virtual receptionist plans. Start outsourcing your call answering, appointment management, and outbound calls to our team today with a free 30 day trial of our services.
Source: https://www.conversational.com/top-3-tasks-outsource-virtual-receptionist/
Publish Date: October 6, 2016 5:00 AM
---
One of the top virtual receptionist features available is answering collect calls. Conversational accepts collect calls on your behalf and gathers all the information you'll need to get back in touch with the caller if you're unable to answer the transferred call. We track the calls so you can bill your clients for those minutes.
Top Virtual Receptionist Features: Answering Collect Calls
---
What is a collect call?
A collect call is sometimes referred to as a reverse charge call. A collect call is a telephone call where the caller directs the charges for the call to go to the person receiving the call. An operator will first ask the person receiving the call if they'd like to accept the collect call and charges. If the person refuses the charges, the call is terminated at no cost to them.
We checked with our friends at ConsumerAffairs to share some additional information about collect calls with you. Here's what they had to say:
"When a consumer answers the phone and an operator asks them if they will accept a collect call from an individual, they have no way of knowing the rate. It can vary wildly, especially if it is being made by someone held in a correctional facility. The Federal Communications Commission requires that, when an inmate places a collect call, each Operator Service Provider (OSP) must identify itself to the person receiving the call before connecting the call."

"Each OSP must also disclose, before connecting the call, how the receiving party may obtain rate quotations. Additionally, the OSP must permit the receiving party to terminate the telephone call at no charge before the call is connected. These rules apply only to interstate OSP calls — meaning calls from one state to another. Collect calls are much rarer than they once were and usually carry a very high rate per minute. But the rate of a collect call from a correctional facility is usually even higher."
Who still gets collect calls?
Attorneys and lawyers receive a majority of the collect calls being placed today. These collect calls usually come from incarcerated inmates at correctional facilities who are attempting to communicate with their legal representation.
As noted above, collect calls from correctional facilities come with unpredictable charges. That makes it difficult for attorneys to bill their clients for the different charges raised by various correctional facilities.
The value of answering collect calls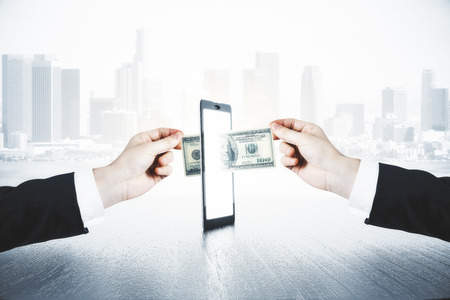 Our virtual receptionist service has an important feature that allows you to bypass the confusion of answering collect calls and tracking the cost and time spent on the call.
We will accept collect calls on your behalf as well as gather all information you'll need to contact the caller again if you're unable to speak with them at that time.
We deliver reports of every collect call received so you can easily bill your clients for the time spent on collect calls.
In the ConsumerAffairs article we cited above, one man was shocked to find a charge for $70+ on his Verizon bill for a 15 minute collect call made from a correctional facility. Don't eat any of those charges – easily bill your clients for those minutes when you sign up for our virtual receptionist service. All our clients get free access to our collect call service!
Sign up for a free trial of our virtual receptionist service, including answering collect calls, by clicking here!
Source: https://www.conversational.com/top-virtual-receptionist-features-answering-collect-calls/
Publish Date: October 3, 2016 5:00 AM
---
Let a team of experienced virtual receptionists answer your inbound calls during business hours, when you're on your lunch break, or vacationing. Conversational's virtual receptionists are available to use full time or when your staff is on break. We've been called "the perfect overflow solution."
Top Virtual Receptionist Features: Answering Inbound Calls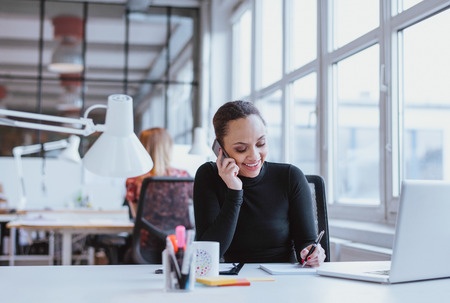 Most businesses receive inbound calls from customers and clients. If you're only receiving a few calls or they come in sporadically, you may find yourself missing calls and struggling to get back to the customers that leave messages.
If you're receiving lots of calls, you're probably starting to feel overwhelmed and wondering when you'll be able to bring on a full-time receptionist to handle the call volume for you.
Why not just hire a full-time receptionist?
The issue with hiring a full-time receptionist is that full-time positions require full-time salaries, benefits, office space, and more. That translates into a lot of unnecessary expense for a small business owner. Why hire full time when one of the top virtual receptionist features is answering inbound calls?
Virtual receptionists are there to answer your inbound calls, place outbound calls you may need to make, take messages for you, and represent your business professionally and in a customized manner.
Our team of virtual receptionists take time to learn about each new client we work with so they can do the best possible job at answering inbound calls for them. The team does memorization drills and holds contests to see who can learn the most information about a new client's website or company.
We do this because we know answering inbound calls for a company doesn't appear professional if the person who answers the phone doesn't know anything about the business.
Why is answering inbound calls a top feature?
Missed calls are missed leads and opportunities. Missing calls also means missing the chance to deliver great customer service. Business owners are notoriously busy people, and while answering inbound calls isn't difficult, it's certainly time consuming.
Answering inbound calls is one of our top and most-lauded virtual receptionist features because of the time and money-saving benefits it provides business owners.
When you sign up with Conversational, you'll be less stressed knowing that all your calls will be answered within the first few rings. You'll have more time to focus on your other, higher-priority tasks. You'll be free to leave the office, take longer breaks, and vacation without worrying about the heap of unanswered calls you'd normally return to.
Perhaps most importantly, you'll have your inbound calls covered for less than 5% of the cost of hiring a full-time receptionist.*
Are you ready to give our virtual receptionists a try? Take one month to see how much time you save by having our experienced team handle your calls the way you specify. We're offering a 30 day free trial to all new clients for a limited time. Click here to start your free trial!
---
Our Starter plan, at $129/month, costs a total of $1,548/year. Payscale lists the average receptionist salary as $35,000/year. Hiring our virtual receptionists costs less than 5% of the cost of hiring a full-time receptionist!
Source: https://www.conversational.com/top-virtual-receptionist-features-answering-inbound-calls/
Publish Date: September 26, 2016 5:00 AM
---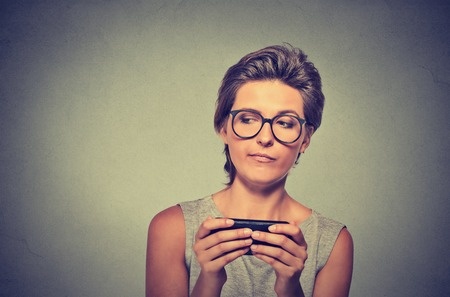 Hate talking on the phone? You're not alone – in fact, a dislike of phone conversations has become more common than ever. If you're a business owner who hates talking on the phone, you're in a stressful spot.
Phone calls are the norm in the world of business, with colleagues, clients, customers, and coworkers often asking to hop on a call to discuss important or detailed information.
How can you survive as a business owner who hates talking on the phone? We found 3 effective options for business owners who hate talking on the phone.
3 Options for Business Owners Who Hate Talking on the Phone
---
Hire a third party to answer and place your phone calls
The best way to handle a true dislike for talking on the phone as a business owner is to outsource your phone calls to a third party. Whether you enjoy talking on the phone or hate it, it's important that every call be answered promptly and that every caller receives great customer service. You can ensure that happens every time when you outsource your phone calls to our team of virtual receptionists.
Every call that comes through will be automatically routed to our office, where one of our friendly virtual receptionists will answer it according to your preferences. Our receptionists can also place your outbound calls for you. Find more details on outbound calls we handle here.
Provide limited contact information online
The only way people can contact you via telephone is if you make that information available. If you truly can't stand talking on the phone, provide limited contact information online so anyone trying to get in touch will use your preferred method of contact. You can list your email address and your mailing address as well as a contact form to allow anyone who needs to get in touch with you to do so at their pace.
You can consider adding live chat support to your website so users can ask questions and get quick answers without leaving the page to email you or taking the time to write a letter.
Suggest another channel for contact
Finally, if you really hate talking on the phone and don't feel a phone call is necessary for the information that you need to convey, you can suggest another channel for contact. Keep in mind that many people rely exclusively on the phone for all important or detailed conversations, so suggesting another channel when they've requested a call is tricky. It could be construed as rude if you don't phrase it properly.
Dorie Clark explains her method for keeping client communication where she's comfortable – online – in the HBR:
"I don't want to look impolite to potential clients or colleagues with a legitimate question, but I've realized that just because they want to call me, that doesn't mean I need to respond to their preferences. Instead, I write back, "The fastest and best way to reach me is through email." That way, they know I'm happy to talk to them—but through my channel of choice, not theirs."
Source: https://www.conversational.com/3-options-business-owners-hate-talking-phone/
Publish Date: September 26, 2016 5:00 AM
Page: 1 | 2 | 3 | 4 | 5 | 6 | 7 | 8 | 9 | 10 | 11 | 12 | 13 | 14 | 15 | 16 | 17 | 18 | 19