Conversational - ContactCenterWorld.com Blog Page 6
Page: 1 | 2 | 3 | 4 | 5 | 6 | 7 | 8 | 9 | 10 | 11 | 12 | 13 | 14 | 15 | 16 | 17 | 18 | 19
Save time and money when you let our team of experienced virtual receptionists handle your outbound calls in a personalized way. It's one of the top virtual receptionist features.
Top Virtual Receptionist Features: Placing Outbound Calls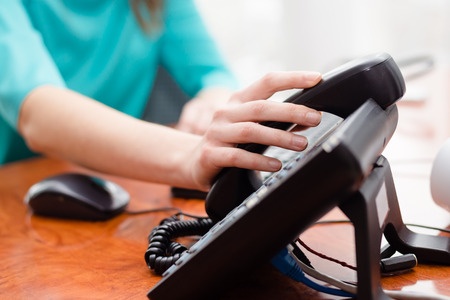 Who has time to call every customer and colleague to confirm meetings and appointments? Taking time out of your schedule to place outbound calls that a trained professional could handle is a problem of the past when you work with our team of experienced virtual receptionists.
The ability to place outbound calls on your behalf is one of the top virtual receptionist features available, and it's one we're proud to offer. Placing outbound calls regarding appointment and meeting confirmations and reminders takes a considerable amount of time but is always worth it.
You can get the best of both worlds by delegating your outbound calls to our team of virtual receptionists, who will professionally handle each call on your behalf and cut your no-show rates by as much as 75% in the process.
What types of outbound calls can virtual receptionists handle?
Virtual receptionists can place outbound calls for you using a script you customize or approve. You might have a virtual receptionist place outbound calls regarding:
Appointment confirmations and/or cancellations
Fundraising or information requests
Contact list update calls
Surveys or questionnaires
Conversational's virtual receptionists can call customers that have upcoming appointments with you to confirm the appointment or they can call and cancel or reschedule any of your own appointments that you won't be able to keep, something that has been proven to reduce the volume of no-shows.
Outbound calls are included with our virtual receptionist plans. All outbound calls on your behalf are made using a script you've either provided or approved. Working with Conversational means you can concentrate on your other projects without stopping to make routine outbound calls. That saves you time and the increased productivity with no need to hire a full-time receptionist can save you money.
Why is placing outbound calls a top feature?
Not all virtual receptionist providers include an option for placing outbound calls in their packages. Many will only answer incoming calls. Conversational's virtual receptionists will place outbound calls on your behalf, at your request, within the guidelines of your monthly plan.
Think about the time it takes to call customers and confirm upcoming appointments:
If you have just 5 appointments per day and it takes 3 minutes to call and confirm with the customer, that's 15 minutes daily spent placing outbound calls that could easily be made by someone else. At the end of the week, you've spent more than an hour placing outbound calls – and that's considering appointment reminders alone.
What could you do with an extra hour each week while relieving yourself of answering and screening phone calls and managing your schedule and appointments?
Source: https://www.conversational.com/top-virtual-receptionist-features-outbound-calls/
Publish Date: September 19, 2016 5:00 AM
---
Working with a virtual receptionist is the best way to achieve true work life balance as a professional. A virtual receptionist helps with work life balance in a few ways. We'll explore 3 of those in this blog post.
Do you struggle with work-life balance? Are you overwhelmed with a workload that never ends and a family that needs your time? Do you find yourself neglecting your own needs in order to take care of work or family obligations? You are far from alone.
Striking a balance with work and family life can be difficult for anyone, and more so for professionals and entrepreneurs. You want to impress your boss or run a successful business, but your family needs you, too. You want to take a little "me time" and cross a few errands off your to-do list, but work responsibilities seem to follow you everywhere.
Here are 3 concrete ways a virtual receptionist helps with work life balance. Consider these reasons to focus more on bringing the balance back between your business and personal obligations.
A virtual receptionist helps with call screening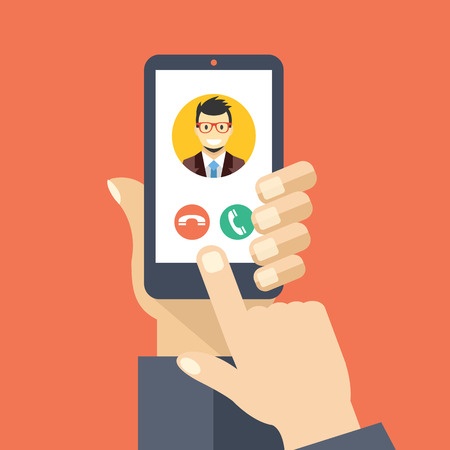 You might receive dozens of phone calls each day, some from telemarketers, sales teams, and simple inquiry calls that don't require your personal involvement. Without a virtual receptionist, you're stuck answering every call just in case it turns out to be an important one. You might consider just letting all your business calls first go to voicemail, but that frames your business in a negative light to customers and makes you appear either unavailable or unprofessional.
Virtual receptionists help with call screening by answering every phone call for you, then following your specific instructions on what to do with the call, whether it's a warm transfer (reporting the caller's details to you so you can decide whether or not you'd like to take the call) or a cold transfer (transferring the caller to you regardless of the details).
When you have a professional working on your team to screen your calls, you save time by avoiding calls that don't need your attention or can be handled by your virtual receptionist. That goes a long way in improving your work life balance and gives you more time to focus on yourself and your family.
Virtual receptionists help set your work schedule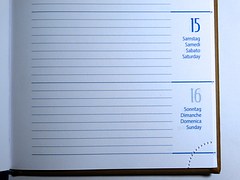 If you want to bring balance to your life, you need to identify the hours you'll work each day. If you want to work from 8am-6pm, then a virtual receptionist can make sure your meetings fall in that time frame and your calls, blogs, bookkeeping are only done during these hours.
Having set time off gives your family an idea of when dinner will be each night and when they can expect you to run an errand or help plan for a family party. When you are done with work, don't take additional calls or agree to any meetings – this is your officially scheduled family time.
A virtual receptionist can take your calls during your down time and take messages for you to read once you're back "on the clock." Just make sure your virtual receptionist knows when to schedule your appointments and when to transfer an urgent call to you by sharing your daily schedule with them. It's helpful in bringing balance to your professional and personal life.
A virtual receptionist helps when you take time off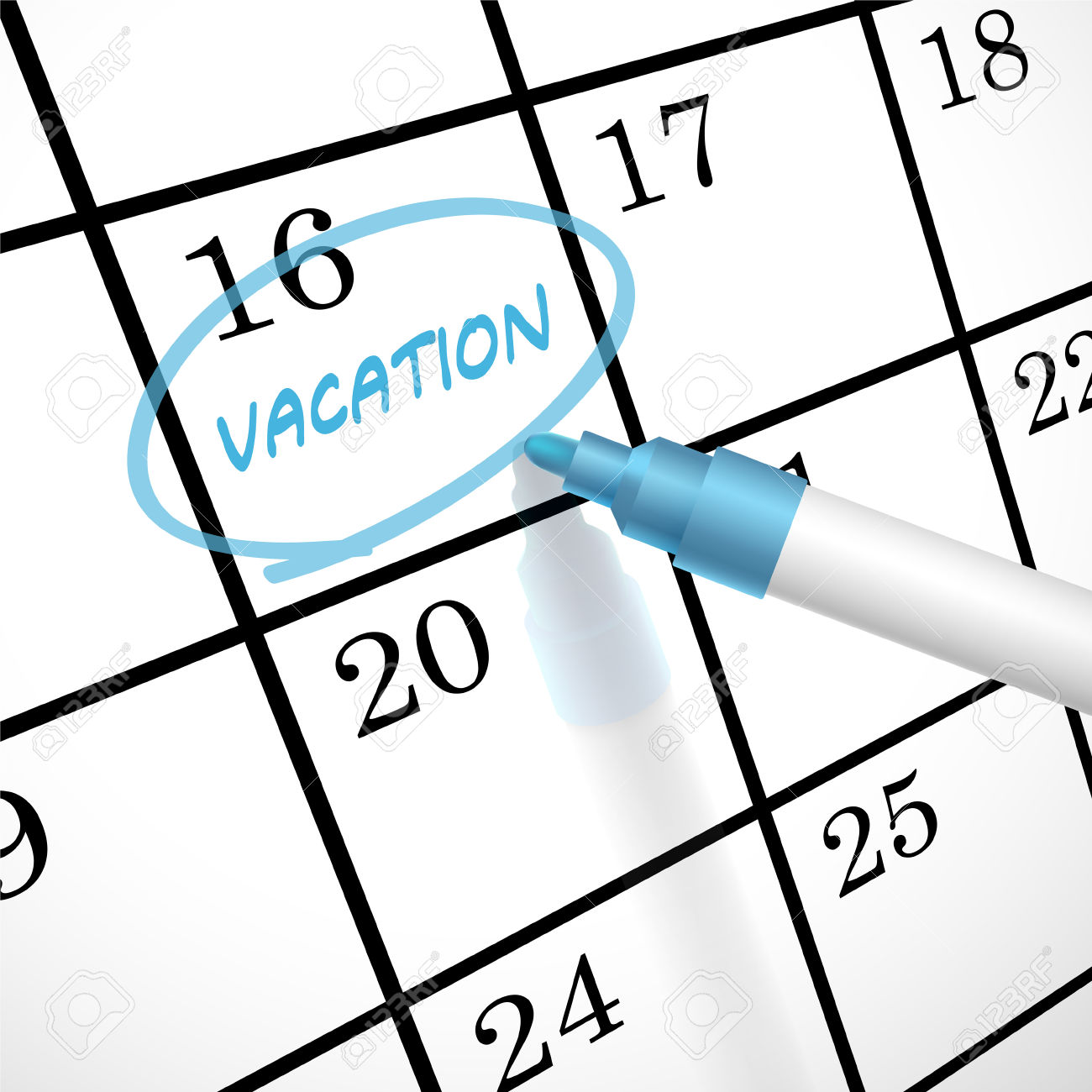 It's unfortunate, but most people feel an intense sense of guilt when they think about taking a relaxing, enjoyable vacation. How could something so pleasurable breed guilt? Because we can't help but think of the work we "should" be doing when we're trying to relax. It's enough to sometimes turn vacations into more stressful situations than our everyday lives.
That's something a virtual receptionist can help you with. Tell your virtual receptionist when you'll be taking time off and give them instructions on what to tell callers, how to handle your clients, how often they should deliver your messages, or whether they should hold them all until you're back from vacation. You can even have your virtual receptionist check your email and offer basic customer service to the callers you receive while you're away.
When you return, you can handle your emails and calls in their order of importance. Your meetings and appointments will already be scheduled and you can work on non-essential items as you catch up on the phone messages that were left. You can relax knowing your customers won't be left in the dust or wondering where you went.
Getting all of your work done during certain hours, taking guilt-free time off from work, and having a professional screen all your phone calls will help you achieve a better work life balance. If you want to improve customer service quality, lessen your workload and find time for your personal life again, check out our award-winning team of virtual receptionists at Conversational.
Source: https://www.conversational.com/3-concrete-ways-virtual-receptionist-helps-work-life-balance/
Publish Date: September 16, 2016 5:00 AM
---
How much time do you spend managing your schedule, checking your calendar, and booking appointments? Conversational offers some of the best virtual receptionist features, including appointment booking services that are included free with any monthly virtual receptionist plan.
Top Virtual Receptionist Features: Appointment Booking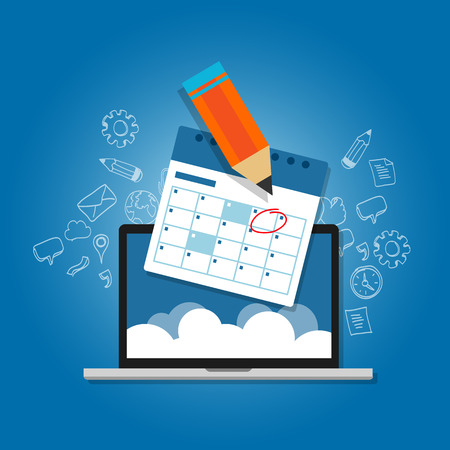 Meetings, calls, errands, client appointments, sales visits – if you're in business, chances are, you're pretty busy. You might find that you spend a lot of time just managing your schedule and keeping up with your appointments. A variety of businesses regularly take appointments – law offices, beauty salons, barber shops, medical offices, service providers, and more.
Most of them say they could use a little help when it comes to appointment booking, which is time consuming but necessary in many types of businesses.
And if you've tried cutting corners when it comes to appointment booking, you probably realized quickly that it's not an area you can skimp on. Missed meetings and appointments, last minute cancellations, and over- or under-booking can all throw your schedule off and have you playing catch-up the rest of the day. That's inefficient and bad for business.
Free appointment booking services
Our company began offering free appointment booking services with each of our 3 monthly virtual receptionist plans back in April (see the official press release here) to better serve our small business clients.
Our team of expert virtual receptionists have worked in a variety of settings and have plenty of experience booking appointments and managing client schedules. Whether you're currently using an online booking software or simply keeping up with an appointment book you manually write in, our team is here to bring order to your schedule and take some weight off your shoulders.
When you sign up for our virtual reception service, there are no contracts or commitments. You work with us as long as you need a team of virtual receptionists to:
Answer your phone calls
Place outbound calls
Take messages for you
Perform warm or cold transfers
Manage and book appointments
We offer 3 tiered monthly plans that start at $129/month and each plan includes free appointment booking services from our team.
Once you're on-boarded as our client, we'll work with you to make sure we're using the booking software you're comfortable with. If the software is accessible from a remote location, our team of receptionists will train on it and learn it so you won't have to make an unnecessary software switch.
If you haven't been using appointment booking software, we can make some excellent recommendations to help you get started. It's the absolute easiest, most accurate, and most efficient way to take and manage appointments.
Get rid of no-shows with appointment reminders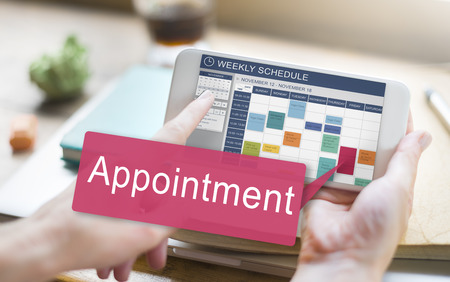 We did an internal case study to look at the effectiveness of our appointment booking services since beginning to offer the service with every plan back in April.
We compared the appointment accuracy and the volume of "no-shows" for clients using our appointment booking service to the client's previous level of appointment accuracy and no-show volume.
We found that both appointment accuracy and no-show volume improved with the inclusion of our appointment booking service – in fact, no-shows were reduced by up to 75% for our clients.
We can reduce the number of no-shows and cancellations you receive through our practice of confirming your appointments, sending appointment reminders, and asking callers who want to cancel if they'd like to reschedule instead.
Appointment booking software
Here are examples of online booking software our team is already familiar with that you may be working with already. If you're not, consider the following options to get started with online appointment booking.
SimplyBookMe
Appointment.com
Genbook
Vagaro
Shortcuts
SalonIris
Cliniko
Dentrix
Booking appointments is time consuming. Don't waste another minute scribbling your appointments in a notebook or scrambling to fill an empty appointment slot after a last-minute cancellation. Let our team professionally handle your bookings, whether they're customer appointments, client meetings, or personal schedule items. We can ensure your schedule is always on track and that you can spend your time on your highest priority tasks.
Click here to view our monthly pricing plans – all 3 include free appointment booking services!
Source: https://www.conversational.com/top-virtual-receptionist-features-appointment-booking/
Publish Date: September 13, 2016 5:00 AM
---
At one point in time, you didn't need to differentiate between virtual receptionists and "in-house" or "onsite receptionists" because a lack of technology made it impossible for administrative work to be done from a remote location.
Now, with the advent of VoIP technology and the far-reaching arm of the internet, most receptionist and administrative duties can be handled easily online or from a remote location.
In-house receptionists declining sharply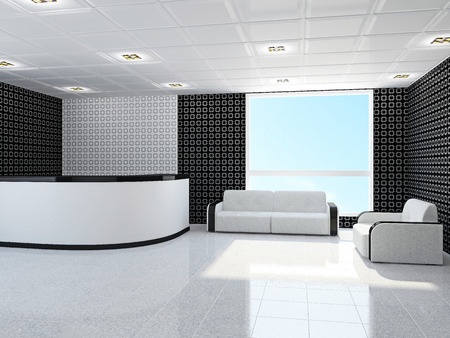 The Bureau of Labor and Statistics (BLS) reports that the number of in-house receptionists is declining sharply as technology – often in the form of virtual receptionists – takes the driver's seat. A quote from a Forbes article about careers that are 'headed for the trash pile' stated the following about in-house office and administrative jobs:
"About 300,000 administrative jobs disappeared in the five years before 2009, and the BLS projects continued contraction throughout the next decade. File clerk positions, for example, are expected to decline 23%. Employers are under pressure. If they can do this work more efficiently, they will."
And if efficiency is the name of the game, virtual receptionists and virtual assistants are the star players.
While the number of in-house receptionists are declining sharply, virtual receptionists and virtual assistants are growing at a faster rate than ever.
That's not surprising, considering the new focus the business world is putting on productivity and working efficiently. Technology has made it easier than ever to manage a company from the ground up, with tools and apps like Trello and Harvest making it easy to track to-do lists, invoicing, payments, and tax information.
Technology has also made it possible to allow a trusted third-party provider like Conversational to handle your incoming and outgoing calls, manage appointments and scheduling, interface with clients, and perform call transfers – from a remote location. That wasn't possible 15 years ago. Think of what will be possible in another 15 years!
The factor driving the shift to virtual
The number of in-house receptionists declining sharply has a lot to do with the simplicity and growing popularity of virtual administrative services. Virtual receptionists and virtual assistants have effectively "disrupted" the in-house reception industry.
With a much lower cost and requiring no office space, hiring a virtual receptionist instead of an onsite receptionist is the number one choice for many small business owners and startup founders. Budgets are limited and it's not difficult to make the choice between hiring a traditional receptionist at around $35,000 per year and hiring a team of virtual receptionists to do the same work for around $1,600 per year.
So while the availability of new technologies has certainly boosted the virtual reception industry while simultaneously chipping away at the in-house receptionist industry, it's not the driving factor of change. The significant difference in cost is.
What changes can you expect?
You may begin to notice fewer in-house receptionists at the businesses you frequent in the coming years due to this change. Over time, we expect reception areas to shift away from being "the receptionist's corner" to becoming a welcome area for the business. Read our article about turning an old reception area into a welcome area if you've already made the switch to a virtual receptionist here.
As more companies begin utilizing services like our team of virtual receptionists provide, you may notice better customer service, more efficient company operations, and more accurate appointment booking and cancellation services.
What do you think about the trend of in-house receptionists declining sharply? How will it affect your business or the way you do business with other companies? We'd love to hear from you!
Source: https://www.conversational.com/number-in-house-receptionists-declining-sharply/
Publish Date: September 13, 2016 5:00 AM
---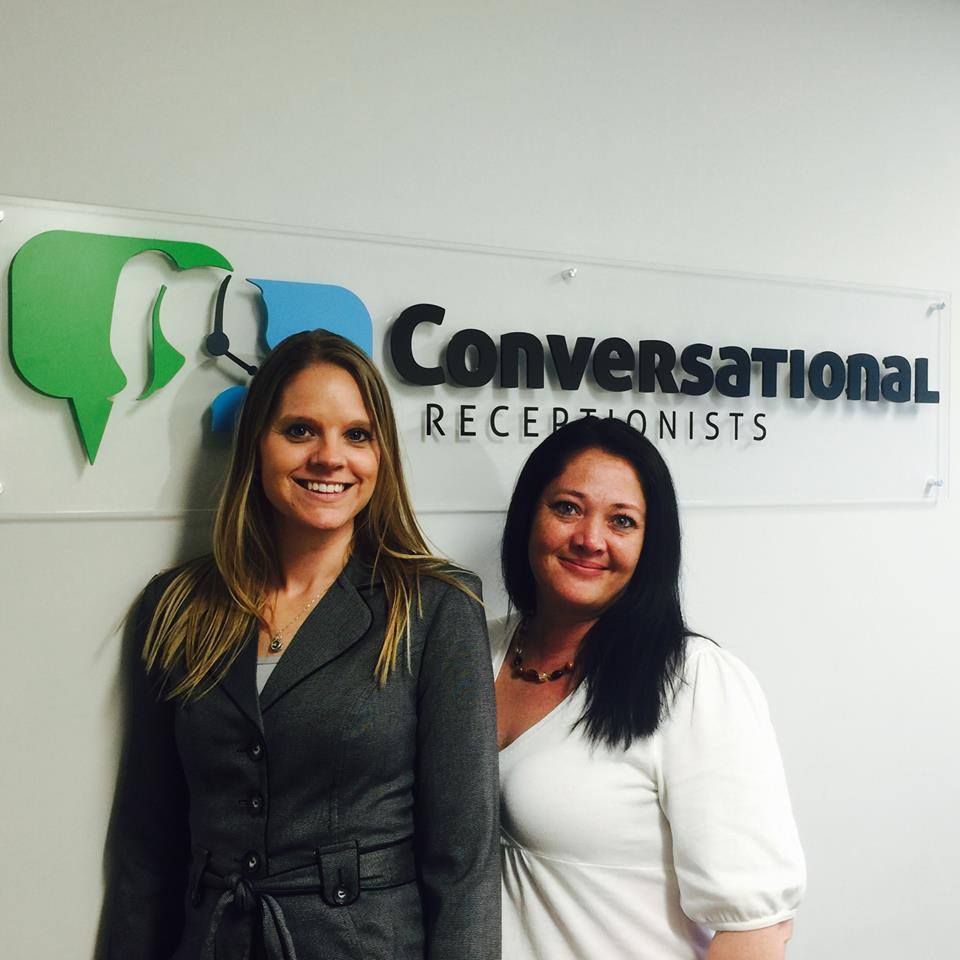 Searching Google for the term 'best virtual receptionist' shows the number one (non-ad) search result as ConsumerAffairs' Best Virtual Receptionist 2016 page. Here, ConsumerAffairs ranks the top 10 virtual receptionist providers in order of either a) the number of reviews or b) the best-rated virtual receptionist providers.
Conversational made it onto both lists, ranking as the second-best rated and the 4th most reviewed virtual receptionist provider. Conversational currently has an average of 5 stars on ConsumerAffairs, where customers can leave an honest review of companies based on a variety of factors.
Based on the number of reviews that come into ConsumerAffairs each day, keeping a 5 star average is no easy feat. Only the best virtual receptionist providers can consistently earn such positive reviews from their clients. We're proud to stand among them, and we're convinced that we'll be in the top spot soon.
What makes us the best virtual receptionist provider?
We could tell you why we're the best virtual receptionist provider for small businesses and startups, but we thought our existing customer reviews might do a better job. Wondering what makes Conversational the best?
Listen to what our clients have to say:
"Signing up with Conversational was the best thing I've ever done for my business." – Bethany S.

"Conversational has done everything I have asked them to do without missing a beat. They are well worth every penny to my business." – Erica I.

"I've used Conversational Receptionists for about 5 months now, and I must say, I don't know how I operated my wedding & event planning firm without them!" – Shaun G.

"Although I found many receptionist services that seemed quite cheap, their employees were not US-based and I cannot stress enough how important it is to have native-speaking receptionists who understand the psychology and expectations of U.S. consumers. As a result of their professionalism, my eCommerce sites have nearly doubled in sales." – R. Phar
Features the best virtual receptionist providers offer
There are virtual reception services and there are excellent virtual reception services. We are able to consistently provide the latter by including the following features in our services:
100% native English-speaking virtual receptionists
Fully customize-able scripts, call handling, etc.
Every call, answered – no missed calls
Expert call screening
Easy on-boarding process
No contracts or commitments
Toll-free and local phone numbers available
Warm or cold transfers for client comfort
Cost-effective monthly plans
Always professional and friendly
The 5-star reviews Conversational receives from clients are indicative of the service we provide. Every client we work with is treated with the utmost respect and priority. We don't have "small" and "large" clients. We give every client the level of attention and service we would want for our own company.
Our receptionists are engaged in ongoing training and continuing education on call answering best practices. From special training on communicating across language barriers for non-English speaking callers to office-wide drills that help us memorize and learn information about a new clients' business, we're always taking steps to offer the best virtual receptionist services available in the U.S.
Looking for the best virtual receptionist provider? We believe you've come to the right place. Find out for yourself by giving us a try at zero cost to you – a FREE 30 day trial is available to all new clients! Click here to start your free 30 day trial.
Source: https://www.conversational.com/conversational-ranked-one-best-virtual-receptionist-providers/
Publish Date: September 12, 2016 5:00 AM
---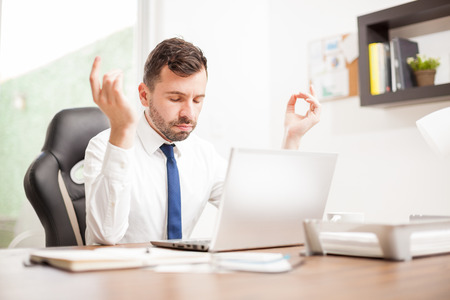 You don't make it far in the virtual receptionist business without learning a few tricks for handling angry callers. It's a fact of customer service – some of your customers will be unhappy with your company and some will be downright irate.
Knowing the words and phrases that can help calm angry callers will save you a lot of stress and keep you in the right mindset when you're faced with the situation.
Find our tried-and-true list of words and phrases that help calm angry callers below.
Words and Phrases That Help Calm Angry Callers
---
"I'm so sorry that you feel this way, Mr. Smith…"
Something to keep in mind when offering customer service is the practice of replacing "You" with "I" or "We." So-called "You" statements tend to put already angry people on the defensive and further escalate the situation – not what you want to do. Sincerity and understanding go a long way in calming angry callers.
"Thank you so much for letting us know about this, Mrs. Smith."
By taking the position that you don't mind receiving complaints (after all, they enable you to make necessary changes and feedback is always valuable), you take away the angry caller's power. Thank the caller for bringing a potential problem to your attention instead of arguing about whether or not the problem exists.
"As a solution, may I suggest that…"
If the anger results from a problem the caller has been unable to solve or get help with, offering solutions is an efficient calming method. Use your knowledge and expertise to figure out a solution for the caller, and if you can't or don't have the authority to do so, offer to take it up with your supervisor and get back to the caller as soon as possible with solutions.
"What I'll do right now is…"
Taking quick action to relieve the problem can help calm angry callers that are frustrated with a real or perceived lack of action on your company's part. Offering to do something about it right now – even if it's not the be-all, end-all solution they're looking for – can calm an angry caller and get the conversation back into friendly territory.
"We really do appreciate this feedback, Mrs. Smith!"
This is great wrap-up statement when you haven't been able to solve a complaint or problem for the caller. Can you imagine ending a call with, "I can't help you, sorry, but have a nice day?" Stating that you really appreciate the feedback given reiterates that you heard and understood the caller's complaint and may use it to improve your service or product. Sometimes, that's the best you can do.
"May I arrange another call for updates at a time convenient for you?"
If there are any loose ends that need to be tied up, go ahead and request to schedule another call with the customer. Asking to schedule a call for updates will let them know you take their case seriously and will keep working until it's done.
What if the caller is truly irate?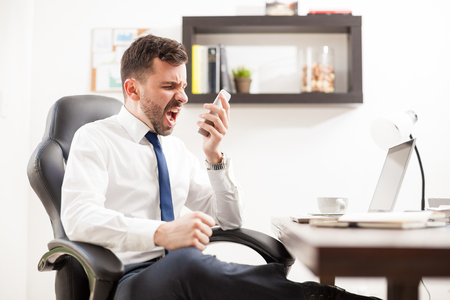 While most people are still reasonable while angry, some customer service callers come to the phone like it's a cage match. If other callers are angry, these callers are irate.
They're aggressive on the phone, they may use bad language and insults, and might not be open to hearing about ways to rectify the situation.
Even in this situation, you can still provide great customer service. Here's how.
"I'm going to do my very best to rectify this situation."
Help the customer see you as the hero fighting for them. Tell them you're going to do everything in your power to ensure their issue is resolved as quickly as possible.
"You seem very upset, Mr. Smith. Would you rather if we continue this conversation through email?"
Anger is much easier to deal with when it's text-based and not in the form of shouted curse words echoing in your ears. Ask the caller if they'd like to continue the conversation through email – they might get the hint that their behavior is inappropriate and agree to take to email.
"I understand your concern, ma'am, but we cannot tolerate this kind of language. Let's back up. How can we make this right?"
This is when you have to put on your serious face – when a caller becomes abusively angry, shouting at you, insulting you, or repeatedly using bad language. Remain polite, but stand your ground and let them know your policy for handling bad language from callers.
Related: 5 Steps to Follow If a Customer Insults You
"I apologize, Mrs. Smith, but if you continue to use this kind of language, I will be forced to end this call."
As a final resort, if a caller won't stop using bad language, shouting, or insulting you, it's time to give them their last warning. Lead with an apology to let them know it's part of your company policy and not a personal issue. Be clear about your intentions – ending the call, transferring to a supervisor, etc.
Source: https://www.conversational.com/words-phrases-can-help-calm-angry-callers/
Publish Date: August 31, 2016 5:00 AM
---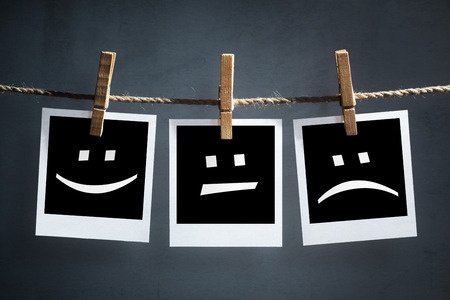 Do you know how your customers see your business? How satisfied are they with the product or service you provide and the way you do business?
Business owners are always looking for new ways to gauge customer satisfaction. There are so many methods to measure satisfaction that many get overwhelmed and end up doing nothing at all.
Don't stick your head in the sand when it comes to customer satisfaction. Here are some ways to easily gauge customer satisfaction.
How to easily gauge customer satisfaction
---
Check those exit rates
Exit rates differ from bounce rates in one important way: Exit rates measure the percentage of your website visitors that view one or more of your webpages then leave, even if the session started on another page. Bounce rates only measure the rate of bounces, or exits, from a page if the view started and ended on that page.
Record your phone calls
Your phone calls are a great place to gauge customer satisfaction if you ever do business over the phone. You are required to let callers know when you are recording phone calls. The most common way to do it is by playing a recorded message for callers at the start of the call: "This call is being recorded for quality purposes." Recorded calls do no good unless they're also being reviewed, so make sure you take time to randomly sample and listen in on calls to see how satisfied your customers are with the service you provide.
Keep track of your reviews online
This is one case where ignorance is not bliss. Monitoring the comments and reviews posted about your company online is one of the best ways to gauge customer satisfaction. Most review sites supply a standard 5 star rating system, allowing customers to choose the rating that best fits their experience with your company. We recommend ConsumerAffairs as a place to start monitoring and getting more reviews.
Calculate your Net Promoter Score (NPS)
Your Net Promoter Score is easy to calculate if you're willing to do a quick survey of your customers. Using a scale of 1-10, ask customers how likely they are to recommend your business to others. Once you've received your responses, sort them into two categories: Likely to recommend and not likely to recommend. Now, subtract the percentage of those who are likely to recommend your brand from the percentage who are not likely to recommend your brand. That number is your Net Promoter Score.
Start monitoring your brand online
Websites like Mention and SocialMention can help you monitor each mention your brand gets online, whether it's in the form of a review, a comment, blog post, link to your website, social media mention, and more. You can set up alerts for keywords related to your company as well as your company or brand name.
Source: https://www.conversational.com/easily-gauge-customer-satisfaction/
Publish Date: August 31, 2016 5:00 AM
---
If you've been working with a remote team and haven't found the best way to keep in touch with them, the whole arrangement can feel disorganized and out of sync. Some people give up on the notion of working with remote or distributed teams because of the communication issues.
Tech startups have been working to solve the problem of keeping in touch with remote teams, and every year, an even better solution debuts. There are 4 top-ranked tools that help employers and freelancers effectively communicate with remote teams. They're listed below with details on each.
4 Tools That Help You Communicate with Remote Teams
---
1. BaseCamp

BaseCamp gives you the ability to lay out your work plans in front of you and easily share them with others on your team. You can create to do lists and assign tasks to individuals or groups. You can set due dates for tasks, leave them open ended, or track the time each member spends on each task.
BaseCamp also offers time tracking capabilities, where team members can log in when they start a task and log out when they complete it to track the amount of time spent total. This helps tremendously when managing a remote team.
To do lists
File sharing
Team messaging and chat
Set project and task due dates
Assign tasks to yourself and others
Time tracking
Related: Basecamp vs Slack: Two Popular Team Management Tools
2. Slack
Called an "intraoffice messaging system," Slack helps teams communicate whether they're all in the same office or spread around the globe. The New York Times said Slack may be the tool that finally "kills email." This tool helps you communicate with remote teams easily, even if you're not online at the same time.
Slack lets you IM and chat with your team members. You can set up different channels under your organization to ensure people can cut through the static and find the information and team member information that is relevant to them. Slack creates an automatic Random channel where team members can goof off and chat about random topics unrelated to work. This helps foster a team attitude.
Centralized communication
IMs and chat room messaging
File sharing
Search past conversations
View other's conversations
3. Trello
Trello is a collaborative workspace that can help you communicate with remote teams for project management and to do lists. It features drag and drop capabilities in a highly visual context.
Instead of bulleted lists, Trello uses boards, lists, and cards to keep information organized. You can assign projects and tasks to others on your team and create deadlines for each.
Assign tasks to yourself and others
To do lists, project boards, and task cards
Visual workspace for simplicity
Drag and drop functionality
Related: Remote vs. Distributed Teams: The Difference
4. Agreedo

Meetings with remote teams might be the hardest part of working together while apart. Even in-person meetings can get off-topic and become the antithesis of productive. Agreedo helps you communicate with remote teams by ensuring your meetings stay on track and that everyone receives a copy of the minutes after each meeting.
This means every member will know what they've been tasked to work on after the meeting. Uncompleted tasks roll over to the next meeting, where they can be discussed again.
Attend meetings from anywhere
Track meeting topics and tasks
Stay on track during meetings
Increase productivity and accountability
Source: https://www.conversational.com/4-tools-help-communicate-remote-teams/
Publish Date: August 30, 2016 5:00 AM
---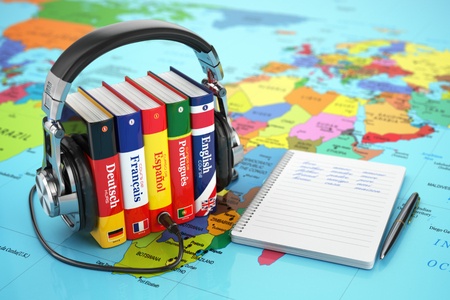 Providing great customer service in your native tongue to someone who speaks your language is difficult enough. How do you aim for great customer service when there's a language barrier in the way?
Accents, vocabulary limitations, and usage differences can make it difficult to communicate clearly and effectively with people who speak other languages.
Short of learning another language entirely, what can you do to improve communication and deal with language barriers in customer service?
Dealing with language barriers in customer service
Before anything else, adopt a positive attitude about overcoming the language barrier. Try not to become annoyed or frustrated if you're having trouble understanding or communicating what seem to be simple messages. Your attitude sets the tone for the interaction in most cases.
Following the tips below will make it easier to both clearly communicate your words and better understand the customer.
Simplify your message
Whatever you need to communicate to the customer can be stripped down to the bare essentials. If you can sense that there's a language barrier, make it your priority to use simple, short statements to communicate best with the customer. If a phrase can be shortened – or even trimmed entirely from the conversation – then do it.
If the language barrier is extremely challenging to overcome, it may be wise to skip upselling tactics or anything that would make the interaction more difficult.
Gather the information you can
Sometimes, even the most sensitive ears and patient minds can't understand what the customer is saying. In this case, just gather the information you're able to, let the customer know you're having trouble understanding, and ask for a method to follow-up with communication afterward to get the rest of the information.
In addition, you can recommend a non-verbal method of customer service communication to get remaining details (most helpful if accent is an issue).
Speak slowly and clearly
Speaking with purpose is another component of dealing with language barriers in customer service. Don't mumble or channel your inner auctioneer. Speak as though you're trying to train a voice recognition system to your voice – slowly and clearly, but not condescendingly so. You're trying to communicate clearly, not teach a class of Kindergartners.
Avoid jargon or culture-specific terms
This is a difficult one because many culture-specific terms that we know so well become habitual to use. But if your customer doesn't understand what you mean when you promise to "touch base on Wednesday," you're only deepening the level of miscommunication. Try to avoid using industry or technical jargon when there's a language barrier and skip cultural terms that may not make sense to others.
Language barriers in customer service can be overcome with a little extra attention on your end. As long as you simplify your message, gather the information you can, speak slowly and clearly, and avoid jargon and culture-specific terms, you can communicate effectively with someone who doesn't speak your language and give them a great customer service experience.
How do you work to overcome language barriers in customer service? We'd love to hear from you!
Source: https://www.conversational.com/dealing-language-barriers-customer-service/
Publish Date: August 30, 2016 5:00 AM
---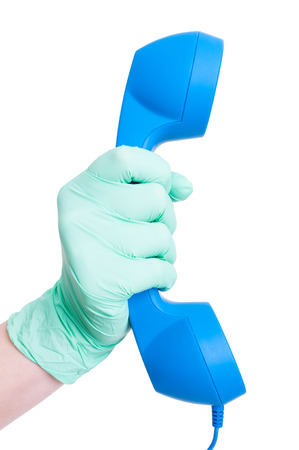 Did you know that Conversational offers a medical answering service for medical offices? As technology continues to change the way companies do business, more applications for our services crop up.
We realized that the current market for medical answering services wasn't offering the right solutions for medical offices that need call answering services. Many of our clients are considered medical offices: doctor's offices, weight loss clinics, allergy clinics, and dental offices.
Those clients have reported many of the same benefits after using our medical answering service: The peace of knowing every call is answered quickly, that the office appointment schedule is accurate and up-to-date, and that all messages will be promptly delivered to their proper recipient.
We'll talk more about the benefits of hiring a medical answering service below.
Benefits of hiring a medical answering service
Our medical answering service package differs slightly from our standard virtual receptionist answering service. As part of this unique package, you receive special bonuses like:
Appointment reminder calls to patients
Basic customer service offered to callers
Customizable call scripts
We've done internal case studies with our medical office clients and found that our special appointment reminder call service reduces no-shows by as much as 75%. That alone will save your office the time and hassle of dealing with empty appointment slots.
Every call, answered
Without specialized medical answering services, you have two options: a) Hire a full-time receptionist to answer your calls, or b) answer them yourself (when you are able to get to the phone). Neither is very appealing for a medical office that wants to appear professional without shelling out upwards of $35,000+/year in salary and employee benefits.
Even full-time receptionists can't get to every single call that comes your way – they take sick days, breaks, vacations, and federal holidays. But Conversational virtual receptionists don't. Our receptionists work full-time from our offices so they can serve medical offices like yours on holidays, during employee vacations and breaks, and when it seems like your entire staff is taking a sick day. We can truly ensure that you will never miss another call during business hours.
Costs less than a receptionist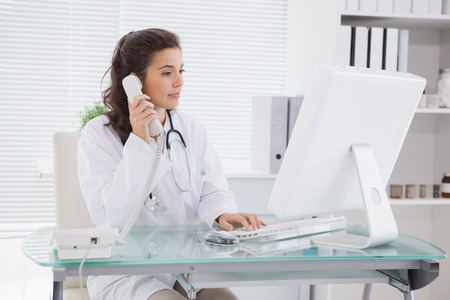 Hiring a medical answering service makes it simple to grow your team in a cost effective way. As we mentioned above, the cost of hiring a full-time receptionist in 2016 hovers around $35,000/year – out of budget for many small medical offices.
Choosing a monthly medical answering service plan (we offer 3 plans to fit every medical office) from Conversational completely eliminates the need to hire a full-time reception employee.
By hiring a medical answering service team, you avoid the costs associated with hiring full-time: Hourly pay, vacation time, employee benefits, taxes, and bonuses.
Pay only for call time
If you're working with an in-house receptionist, you'll be paying them from the moment they're in the office until the moment they leave – even if they only answer 5 calls during that time. In addition, in-house receptionists take breaks, have down time, and socialize with other employees in your office.
Our virtual medical answering service team doesn't. You pay only for the time our receptionists are actually on the phone with your callers, not for the down time in between calls. You get to define the days and times you want your virtual receptionists to be available to take your offices' calls, putting you in control and ensuring you have your heaviest call times covered.
We use the scheduling program you prefer
The scheduling program your office has already been using and become familiar with is the scheduling program we will use. We believe in making the process of transitioning to medical answering services as simple as possible, and that means sticking to the programs you know are working.
Just let us know what program you prefer to use for scheduling and we'll seamlessly integrate it into our system so you don't have to change a thing. Remember: Our appointment reminder calls will reduce your no-show rate and ensure your schedule is always accurate and up-to-date!
Spend less time on administrative tasks
When you know that every call is answered, your appointment schedule is accurate, and you're getting a great deal, you will suddenly find yourself with a lot of free time on your hands. That's one of the strongest benefits of choosing a medical answering service like Conversational.
By helping you slowly step away from administrative tasks that don't require your close supervision, you can focus on your higher-priority tasks and get back to running the business.
Think our medical answering services sound like they might be a good fit for your office? Check out our medical answering service details and pricing here.
Source: https://www.conversational.com/5-benefits-hiring-medical-answering-service/
Publish Date: August 29, 2016 5:00 AM
---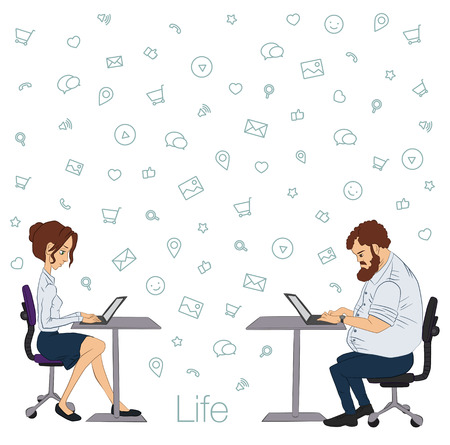 Putting together a team of people that don't work from a central location? You might be wondering about the difference between remote vs distributed teams. Many people use the two terms interchangeably; however, while they're very similar, there are some important differences between remote vs distributed teams.
Something both terms have in common? They refer to non-centralized work being done on behalf of a business or startup. Confusingly, you can be part of a distributed team that works from scattered office locations without being a remote worker. You can be a remote worker without being part of a distributed team.
Read on for clear definitions of the differences between remote vs distributed teams.
Remote vs Distributed Teams: The Difference
Remote teams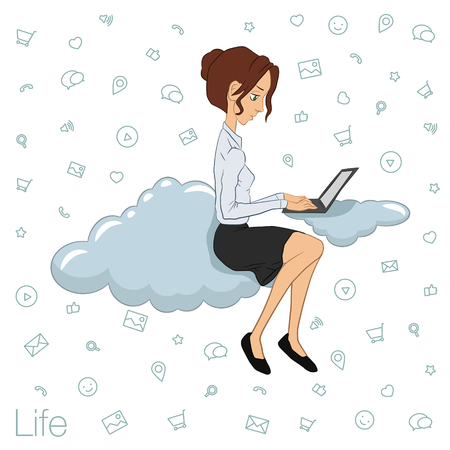 Remote teams don't usually work in each other's presence – they work remotely (Webster defines remote in this sense as 'situated far from the main centers of population; distant'). With the term 'remote' comes the connotation of working from home.
Remote teams can be comprised of centrally located personnel (people at the office) and remote workers (people working away from the office).
Remote teams can be comprised of all remote workers that never meet, but communicate 100% online and via phone.
Remote teams can be comprised of remote workers that usually work remotely, but meet in a central location every now and then to work together.
Related: How to Find and Hire a Remote Team
Distributed teams
Webster defines 'distribute' in the sense of distributed teams as 'occurring throughout an area.' In a distributed team, team members are scattered. They may or may not work from home. Distributed teams sometimes work from different offices scattered around an area – even the globe.
A corporation could create a distributed team with one member from each office location. These would not be remote workers – they work from an office location – but rather, a distributed team because they don't physically work together. A startup could form a distributed team by having a central location in a big city where 2 or 3 people work in close proximity to each other along with a few distributed team members elsewhere in the state, country, or world.
Remote vs distributed teams: Which is best?
Trying to decide whether to form remote vs distributed teams? Consider your company needs, the nature of the work to be done, and the likelihood of finding qualified team members in your immediate area. Many people decide to go with a remote team when they're having trouble finding experienced, qualified talent in their area and want to expand their search space. Some teams already work together in a physical location, then decide to bring on a remote worker across the country (forming a distributed team).
So, remote can be equated with "away from the office" and distributed can be equated with "scattered around." While remote teams can occasionally meet up and work together in a physical location, they are considered a remote team because they usually do not gather in a centralized location.
The differences between the two are certainly subtle, but important nonetheless. Make sure you have a clear understanding of each before making your next hire. Have any good examples of remote vs distributed teams? We'd love to hear from you!
Source: https://www.conversational.com/remote-vs-distributed-teams-difference/
Publish Date: August 23, 2016 5:00 AM
---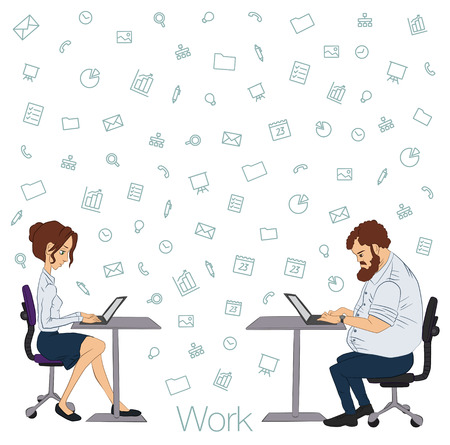 If you run your business online or just don't want to hire onsite, you might be thinking about ways to hire a remote team that can help you manage your company. Budget limitations, federal hiring restrictions, and even the issue of too-little physical office space can make it necessary for a business owner to hire a remote team instead of one onsite.
But looking for members to fill your remote team is difficult. While there are tons of talented freelancers and highly-recommended providers that can work for your company remotely, they're tough to uncover on the web unless you know what to look for.
Below, we share some tips to help you find and hire a remote team for your business. Once you've got your online team in place, you can really ramp things up and start growing your company.
How to Find and Hire a Remote Team
---
1. Start with trusted outsourcing providers.
The first part of finding and hiring an effective remote team is filling in the main departments/roles at your company with trusted outsourcing providers. Our company allows small businesses to outsource their call answering and front desk services to our virtual receptionists, making us a "member of the team" that works remotely. By starting with outsourcing providers, you know you're working with experienced teams that follow proven processes to get results for your business.
Related: Outsourcing vs Offshoring: Defining the Difference
2. Find your star players.
Your star players are the remote team members that will be hitting home runs for your business. You might be looking for an exceptional writer with great connections in the media world, or a skilled programmer that will overhaul your website.
Whoever they are and whatever skill they possess, find your star players by either hiring full-time or part-time remotely, or using freelancer search websites like LocalSolo (the high-end freelancer marketplace) or CloudPeeps (predominantly marketing and content freelancers) with the search terms that will lead you to your star players.
3. Look for freelancers to fill in the gaps.
Now that you've got an outsourcing provider to handle an ongoing day-to-day process or task and one or two star players, you can complete your remote team by looking for freelancers to fill in the gaps. Use them to cover any weaknesses your other team members may have – for example, hiring a freelancer to handle your social media page is wise if it's not another remote hire's area of expertise.
Related: Quicken Features Conversational in Small Business Outsourcing Guide
Source: https://www.conversational.com/find-hire-remote-team-business/
Publish Date: August 22, 2016 5:00 AM
---
Being busy isn't the only sign that you need an assistant. Even if it feels like you've got things under control, there are a few tell-tale signs that your grip is slipping and that it may be time to get an assistant.
There are several different types of assistants: Executive assistants, virtual assistants, administrative assistants, and personal assistants are common examples.
Related: Comparing an Administrative Assistant vs Virtual Assistant
These 5 Signs Mean You Need an Assistant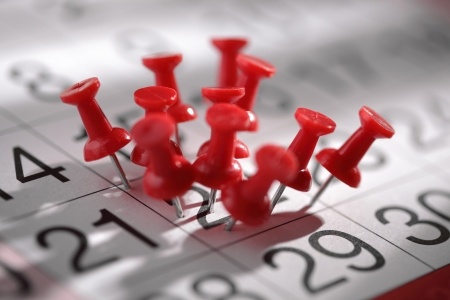 Depending on your budget and needs, you might consider hiring an assistant if you notice any of the following signs happening to you.
1. You've missed a meeting, call, or deadline in the last week.
A sure sign that things are beginning to get out of your control can be a missed deadline here, a forgotten meeting there. You don't get overwhelmed all at once – it happens over time as your workload increases.
Forgetting agreements, engagements, or deadlines shows that you're busy with other things and are beginning to lose track of the "minutia" – something an assistant will take over for you.
2. You're working harder than ever, but feel like you're treading water.
Another sign that you need an assistant is the feeling of treading water. If you're working harder than ever before and yet things don't seem to be progressing like they were, you're likely having to focus too much attention on low-priority tasks that could easily be handled by a virtual assistant.
Handing those tasks off gives you the freedom to pursue the most valuable tasks for your company.
Related: Top 10 Tasks to Delegate to Virtual Assistants
3. You've turned down a new client recently.
If you're so busy that new clients (i.e. growth) are considered an inconvenience that you don't have time or ability to manage right now, you probably need an assistant. Turning down new clients is a sure way to halt business growth, and if hiring an assistant frees up enough time to allow you to take on more clients, it's a smart decision.
4. You've neglected long-term planning because you're busy.
Day-to-day work is important, and as a small business owner or entrepreneur, you want to be directly involved with as much of your business as possible. But if you're the only one handling the day-to-day (short-term) tasks, there's no one watching over you to keep an eye on the bigger picture.
As the owner, that's your job. You might need an assistant to take over some of the day-to-day so you can take some time to focus on strategy and the big picture.
Related: 3 Signs It's Time to Simplify and Get a Virtual Assistant
5. There's a task you consistently avoid or put off
We can't be experts at every aspect of business, no matter how skilled and willing to learn we are. Every business owner has one task or work area that they consistently put off or avoid entirely. Avoidance like this can kill a business quickly, because soon, unseen problems come to the surface or important deadlines and requirements are forgotten.
An assistant can help with the tasks you can't stand and give you the peace of mind that it's going to get done, no matter what. If the task can't be done by your assistant, you can have them remind you and help keep you accountable through the process so you don't get off track.
Source: https://www.conversational.com/5-signs-mean-need-assistant/
Publish Date: August 22, 2016 5:00 AM
---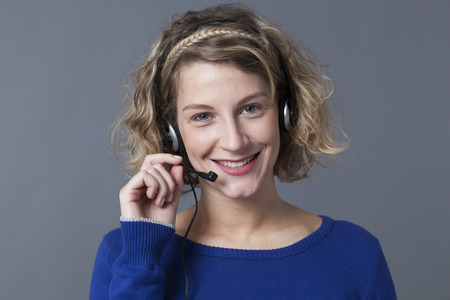 When it comes to call answering, we're true professionals. We've been in the virtual receptionist business for years. During that time, we've worked with dozens of skilled receptionists, answered hundreds of thousands of calls, and found ways to inject friendliness and customer service into professional phone conversations.
We believe in sharing what we know, so if you're answering the phones at your business and want to make sure you're taking the right approach, you'll love these 3 answering strategies.
Here are 3 ways to answer the phone professionally when you don't have a receptionist.
3 Ways to Answer the Phone Professionally
---
Thank you for calling Conversational, how may I help you?
This greeting is short and professional, but still polite. If you don't want to identify yourself as an individual, just say the company name and ask how you can help the caller.
Sometimes, business owners prefer to keep their CEO/Founder status hidden if they're answering the phones. Being the CEO and taking time to interact with customers is fantastic, but callers tend to assume that the company is very small and less trustworthy if the owner is the one taking calls.
Thanks for calling Conversational. This is Jane, how may I help you?
If you don't mind revealing your name to callers, use this greeting instead. When you can add a personal dimension, such as your own name, to a call, it results in better customer service.
Additionally, when you share your name with the caller, they have an easy way to know exactly who they spoke to should they need to call back or find information about the call later. Customer service works best when both sides know who they're speaking to.
Good afternoon! Thanks for calling Conversational. How may I help you?
While all three greetings here are very similar, it's smart to have a few in rotation to use so you're not parroting the same phrases over and over. By adding a time-specific, positive greeting to your answer (Good morning, good afternoon, good evening, etc.) you connect with the person on the other end of the line.
We always like to make the greeting as enthusiastic as possible without spilling over into cheerleader-esque. We teach our virtual receptionists to smile while speaking on the phone to ensure a natural, positive inflection goes into the voice. Callers notice when the person they're speaking to is passionate about their job and when it's a chore for them.
When it comes to answering personal phone calls, there are a lot more options than answering business phone calls. You can pick up the phone and say hello, hey, or what's up to a friend without issue, but try doing that to a customer and you'll likely receive a complaint.
Business callers want to know that they've reached the company they were trying to dial and they need to know that you're polite. That's why we recommend thanking the caller for their time and telling them what company they've reached right away.
If you notice, the three call greetings above contain at least two of the following elements:
Greet the caller
Tell the caller who you are
Thank the caller*
Tell the caller what company they've reached*
*A call cannot be answered professionally without these two elements. Thank the caller and let them know what company they've reached before doing anything else on the call.
There are many more ways to answer the phone professionally, but these three are the most commonly accepted. Try using these 3 phrases when you answer the phone to make your customer service more consistent.
Source: https://www.conversational.com/3-ways-answer-phone-professionally/
Publish Date: August 15, 2016 5:00 AM
---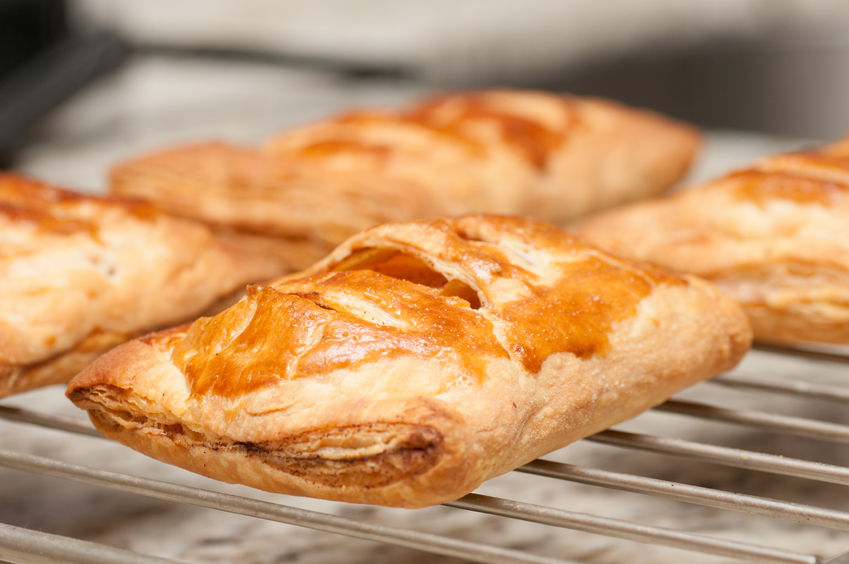 Warm transfers are one of the top reasons business owners prefer Conversational for call answering and virtual reception services. Have you ever heard the term 'warm transfer?' While it may sound like something to do with a bakery (visualizing a baker transferring warm turnovers from the oven), warm transfers are an action performed by receptionists and some call answering teams.
What is a warm transfer?
A warm transfer refers to the transfer that occurs when a receptionist answers the phone, finds out who is calling and what their purpose is, then relays that information to the call recipient to ensure they are ready to take the call before patching the caller over.
Instead of immediately transferring a caller to the recipient without screening the call (cold transfer), both the recipient and caller feel better prepared for the conversation and the purpose is made clear before the two parties even say "hello."
Callers hate cold transfers
Studies have shown that callers don't like being transferred when on the phone with a company – one study author equated repeated transfers on the line with a business can feel like being tossed around like a rag doll for the caller. After explaining what may be a complicated issue to one employee, they're transferred to another and forced to relay those details a second, third, or even fourth time.
That depiction isn't that far off. Callers can feel frustrated and disappointed when they are transferred more than once on any call – "Just get me to the right person or direct me to the voicemail!" Hiring a team of virtual receptionists is one way to take advantage of the customer-pleasing power of the warm transfer.
Virtual receptionists perform warm transfers to screen your calls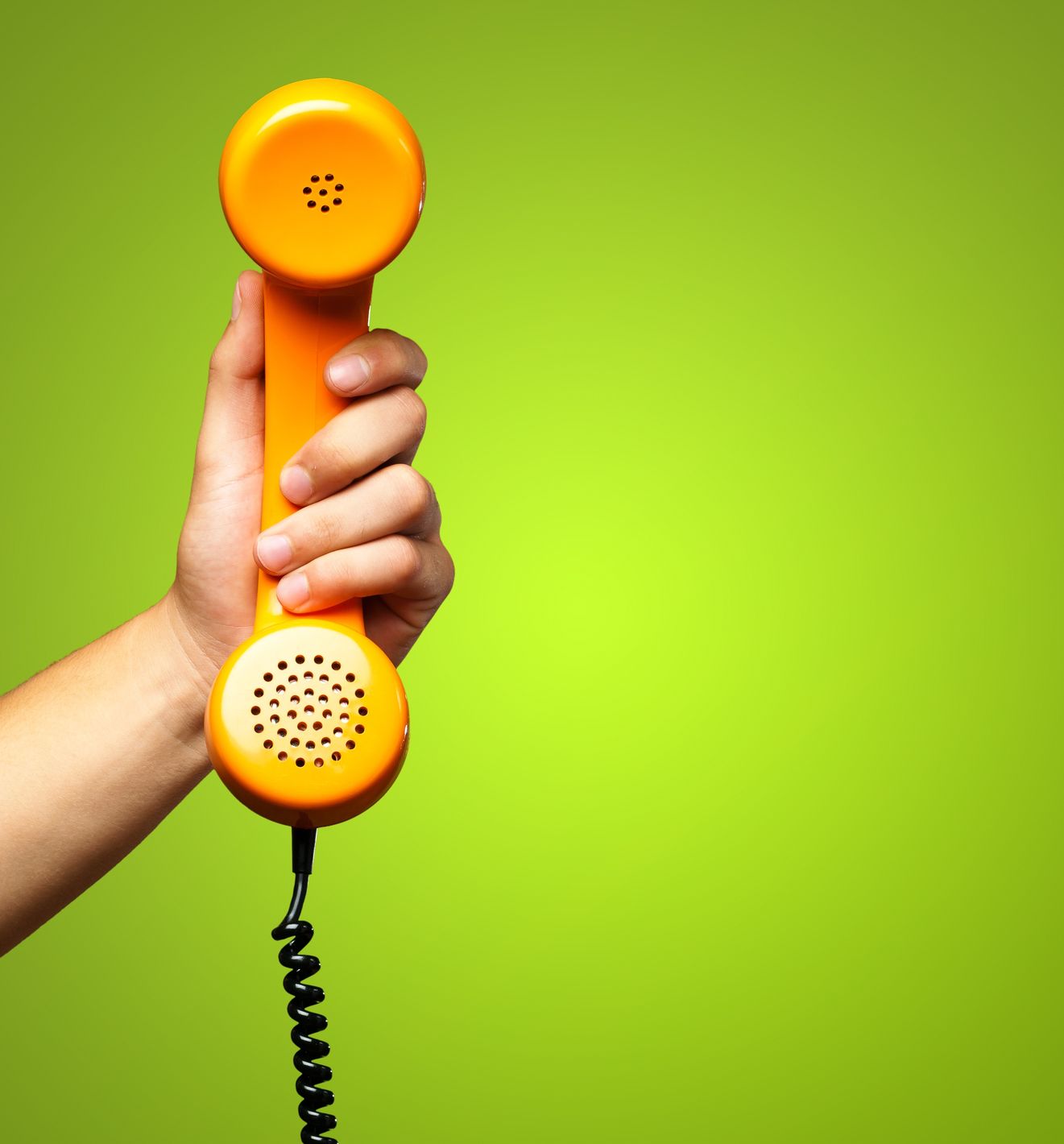 If you don't want to send your callers to voicemail and can't get to every call, have a team of virtual receptionists handle it for you. They'll screen your calls by finding out who is calling and for what purpose, then deliver that information to you for your consideration.
If you'd like to take the call, they'll patch the caller over. If you feel you don't want to take the call right then, you can have your virtual receptionist take a detailed message from the caller or direct them to your voicemail.
How does a warm transfer help my business?
By utilizing a warm transfer instead of a cold transfer, you're sending an important message to your callers: The person you're calling values his or her time, takes care of business, and works with a friendly, knowledgeable receptionist. Warm transfers seem to be more "fitting" than cold transfers for small businesses because of the personal touch they provide.
Your callers will never have to know that your 'receptionist' is really a remote team of experienced virtual receptionists – they're free to assume your virtual receptionist works right from your office. What better message could a business owner send to a potential or existing customer?
Top-level virtual receptionist providers like Conversational are capable of providing small businesses with attentive, friendly receptionists that answer and warmly transfer your calls to clear your schedule a bit and improve your customer service.
Source: https://www.conversational.com/what-is-a-warm-transfer/
Publish Date: August 10, 2016 5:00 AM
Page: 1 | 2 | 3 | 4 | 5 | 6 | 7 | 8 | 9 | 10 | 11 | 12 | 13 | 14 | 15 | 16 | 17 | 18 | 19